WWW.KARLSWALKS.CO.UK
PICTURES AND TRIP REPORTS FROM MY WALKS IN THE ENGLISH LAKE DISTRICT
---
Deepdale, St.Sunday Crag and Gavel Pike.
15th January 2017
Route - Deepdale bridge - Wall End - Deepdale - Mossydale - Grey crag - Deepdale Hause - St. Sunday Crag - Gavel Pike - Cold Cove - Wall End - Deepdale Bridge ( about 6 miles 2300ft ascent )
Another short round for a winter day.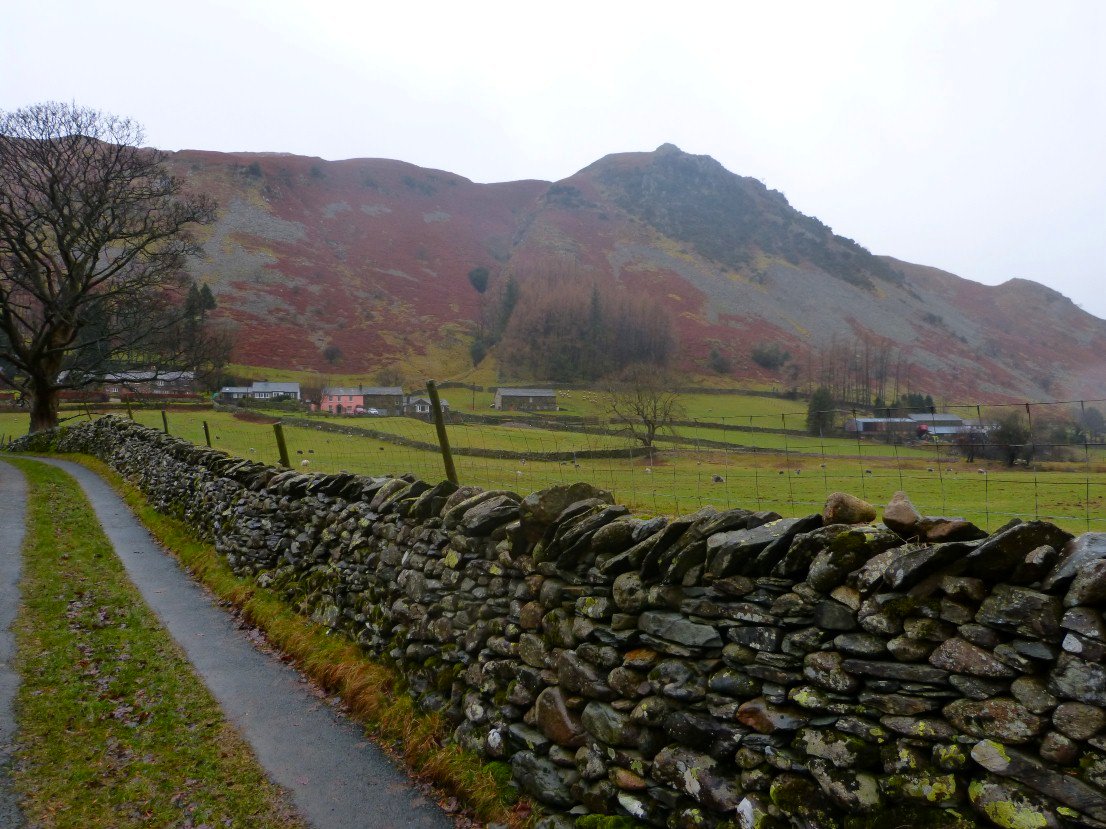 Arnison Crag above Lane Head farm from the track leading away from Deepdale Bridge.
.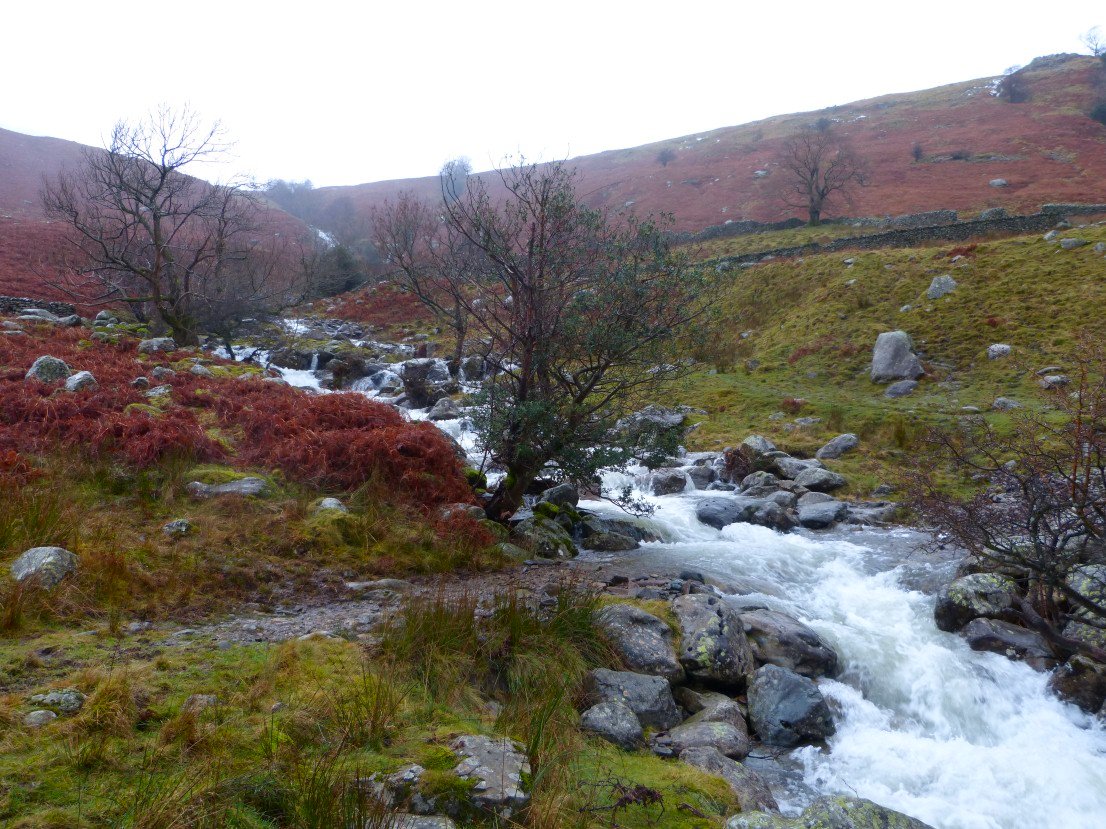 Passing Coldcove Gill.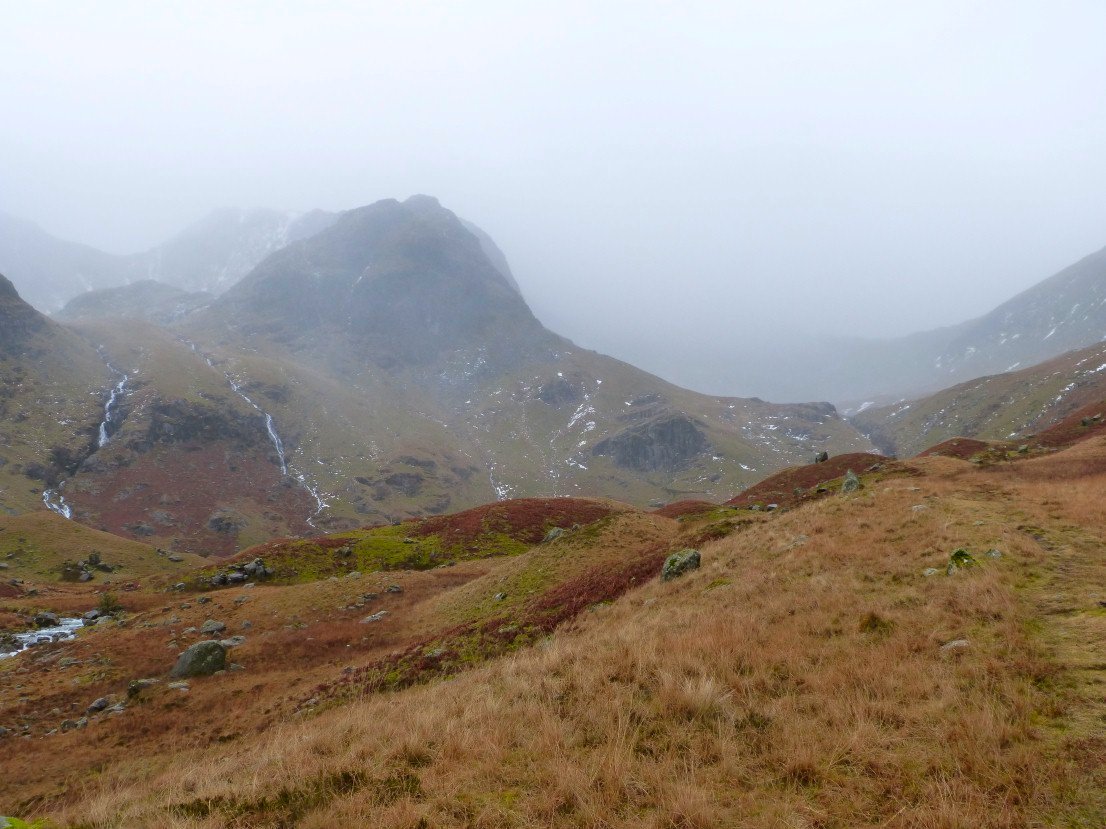 Greenhow End looms out of the mist. The streams running down the fell were very spectacular today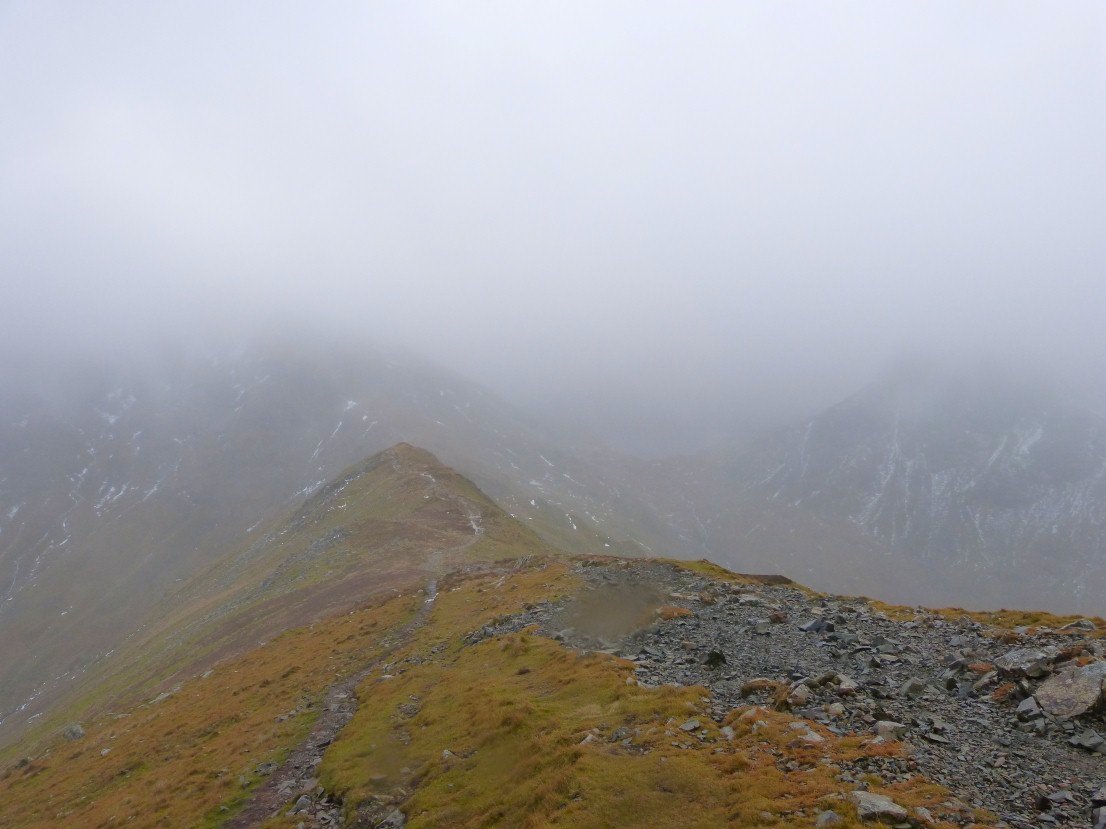 Sue thought that instead of the usual stiff climb out of Sleet Cove we should try an easier looking grass rake up to the right by Crey Crag. I can now verify that it's not easier and we had about half an hour of clinging on to wet grass before we reached Deepdale Hause from where we get a misty peek to Grisedale Tarn..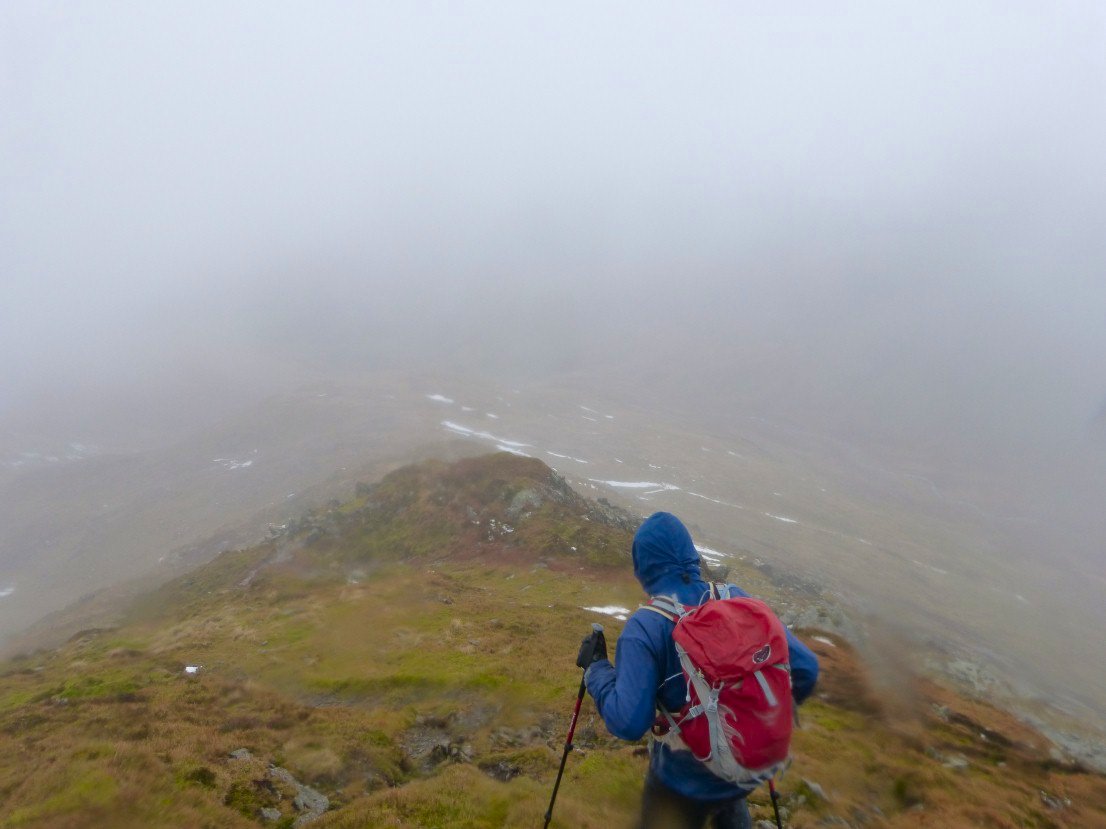 The weather closed in on St.Sunday so no pictures were taken. This is descending from Gavel Pike.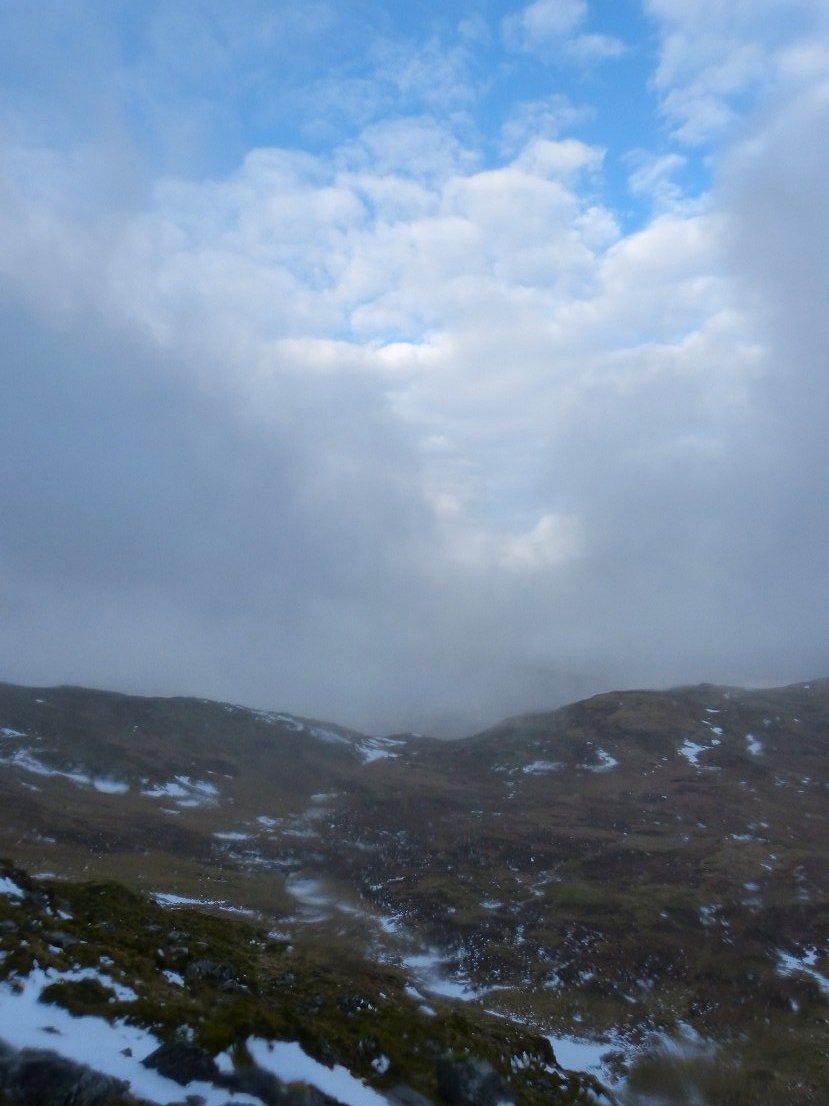 And suddenly we have blue sky.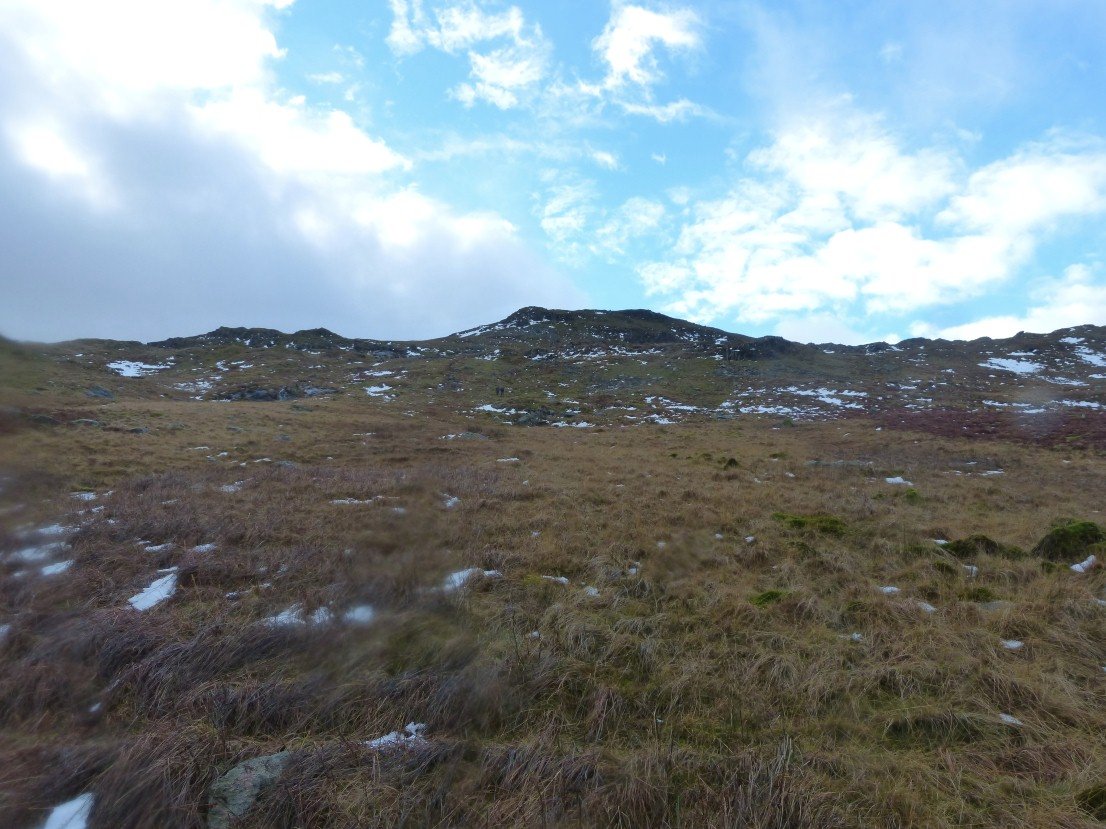 Gavel Pike.
Angletarn Pikes across the valley.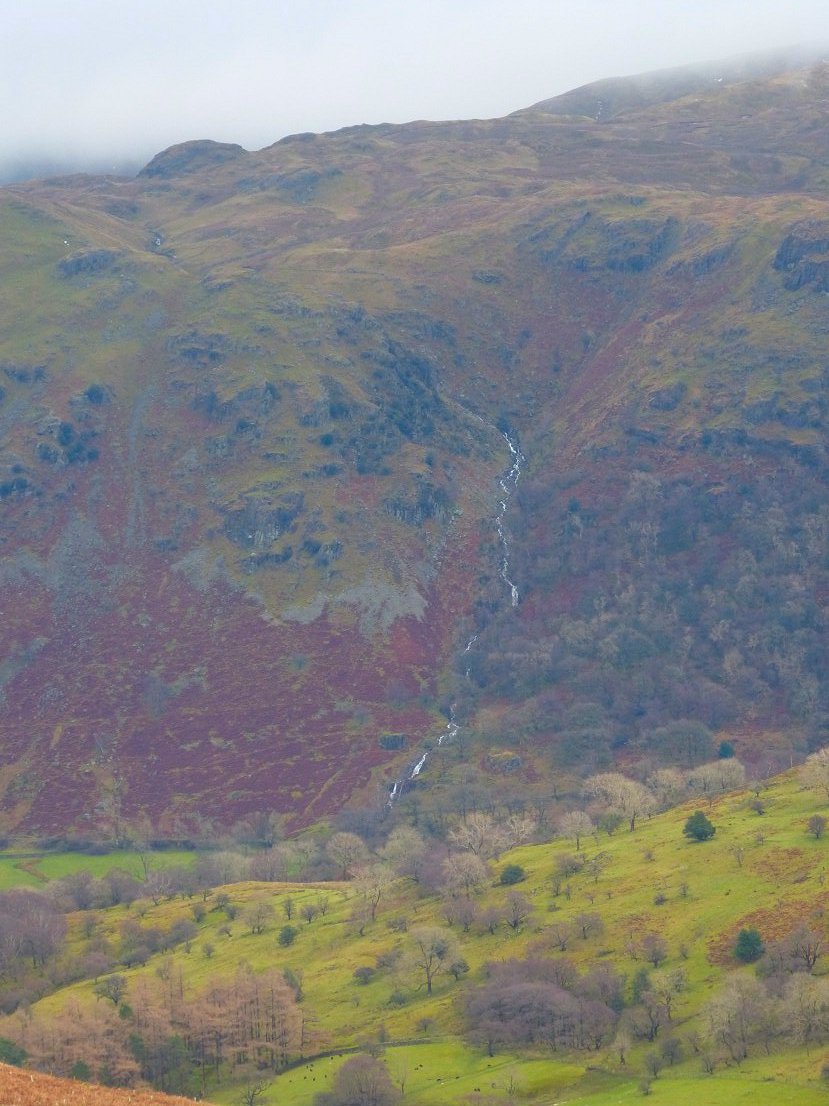 Angletarn Beck, a great way to climb to the tarn.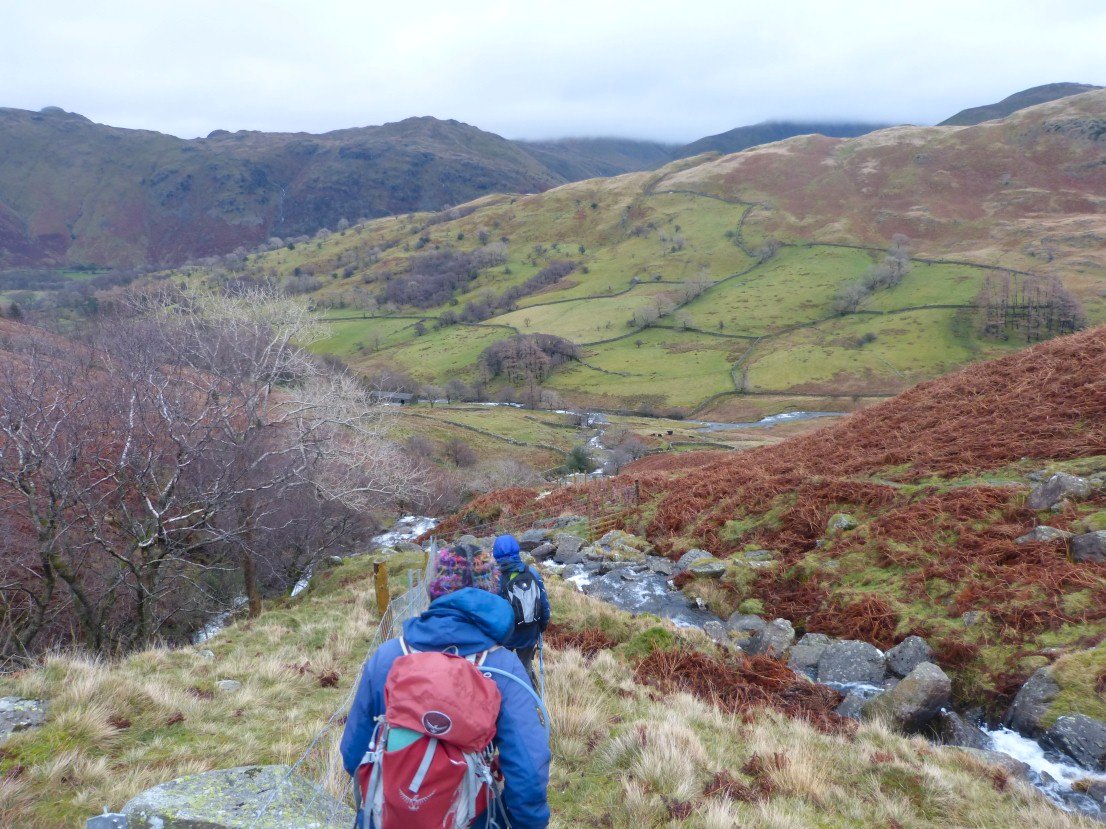 Following Coldcove Gill down to Wall End.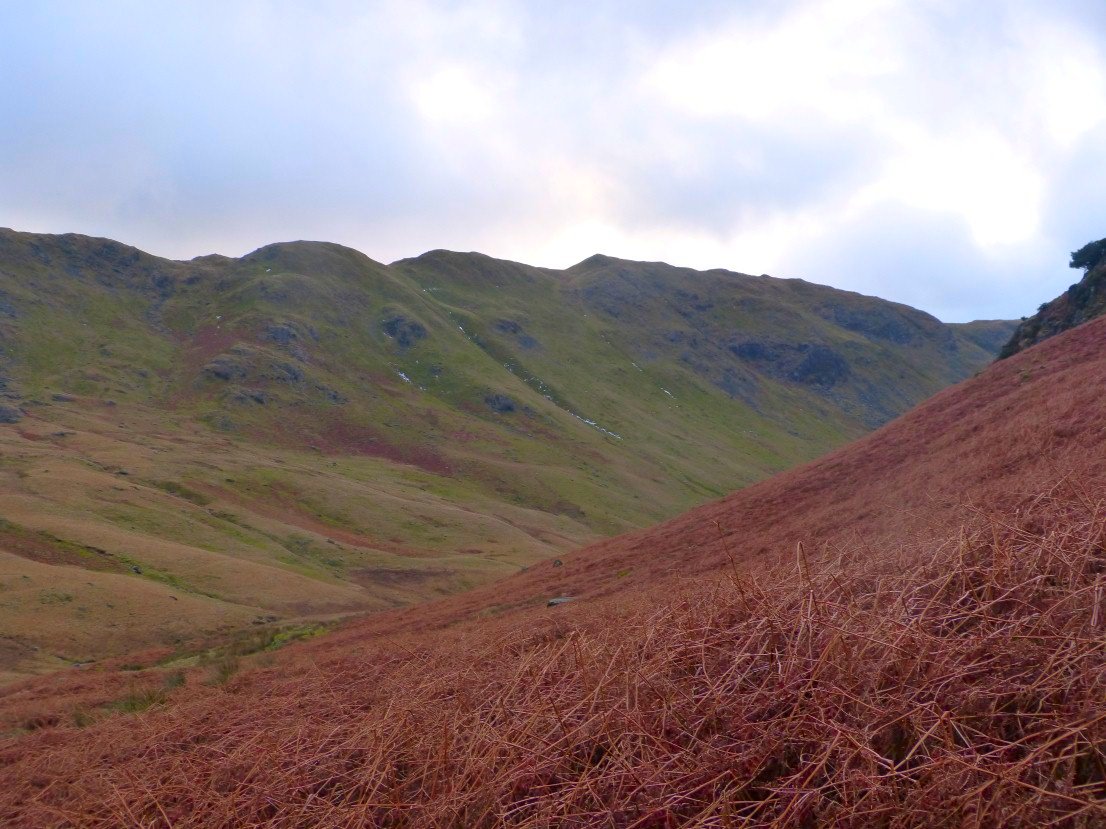 Looking along Deepdale with Hartsop Above How above.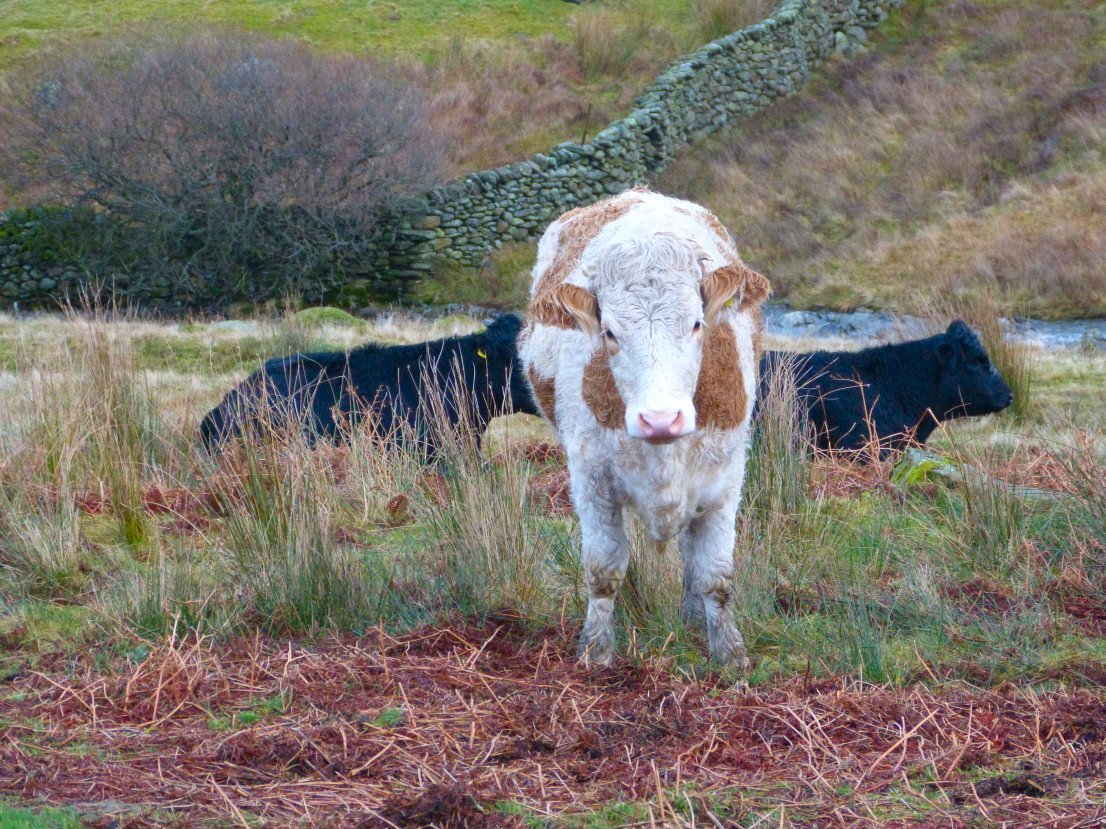 Reception party at Wall End.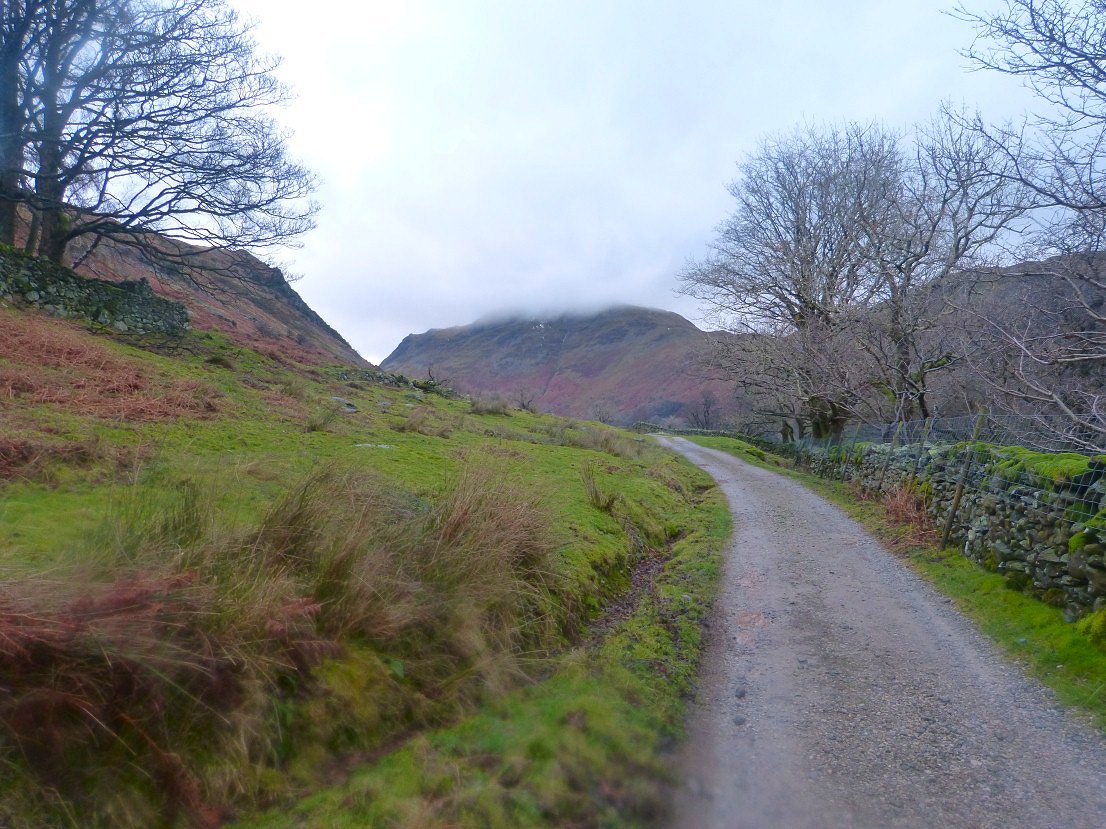 Place Fell with his head still in cloud.