WWW.KARLSWALKS.CO.UK
PICTURES AND TRIP REPORTS FROM MY WALKS IN THE ENGLISH LAKE DISTRICT
---
Around Mardale
8th January 2017
Route - Mardale Head - Rough Crag - High Street - Mardale Ill Bell - Nan Beild - Small Water - Mardale Head ( about 5.5 miles 2100ft ascent )
A ride up to Mardale today for a shortish round visiting Small Water which is a tarn I have looked down to but never visited..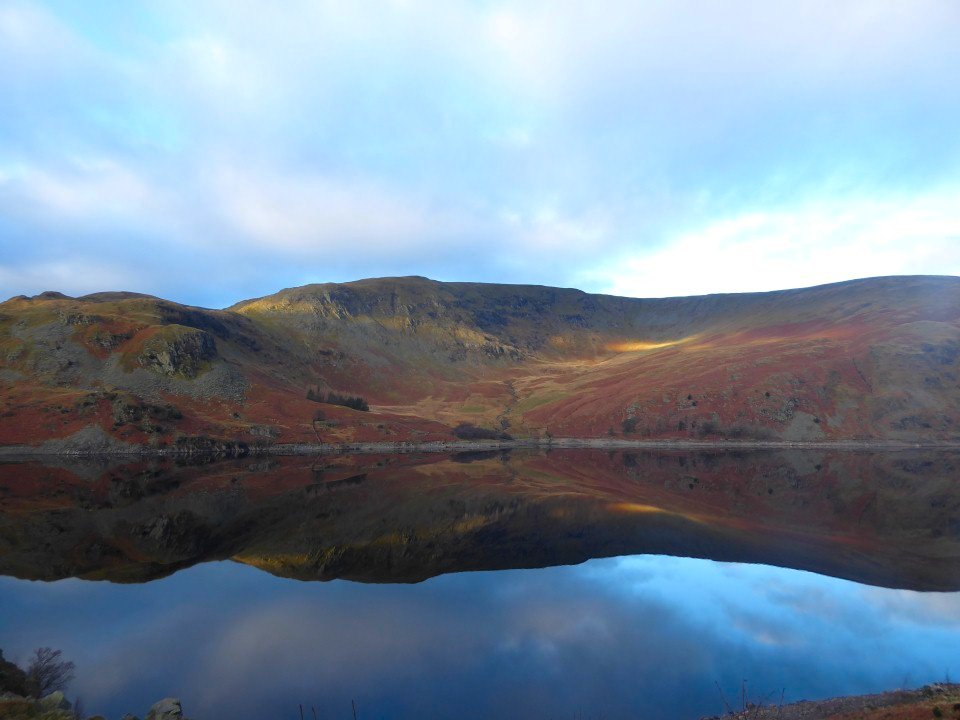 Before we reached Mardale Head we had to pull over and take a look at Haweswater which was as still and mirror like as I can ever remember.
.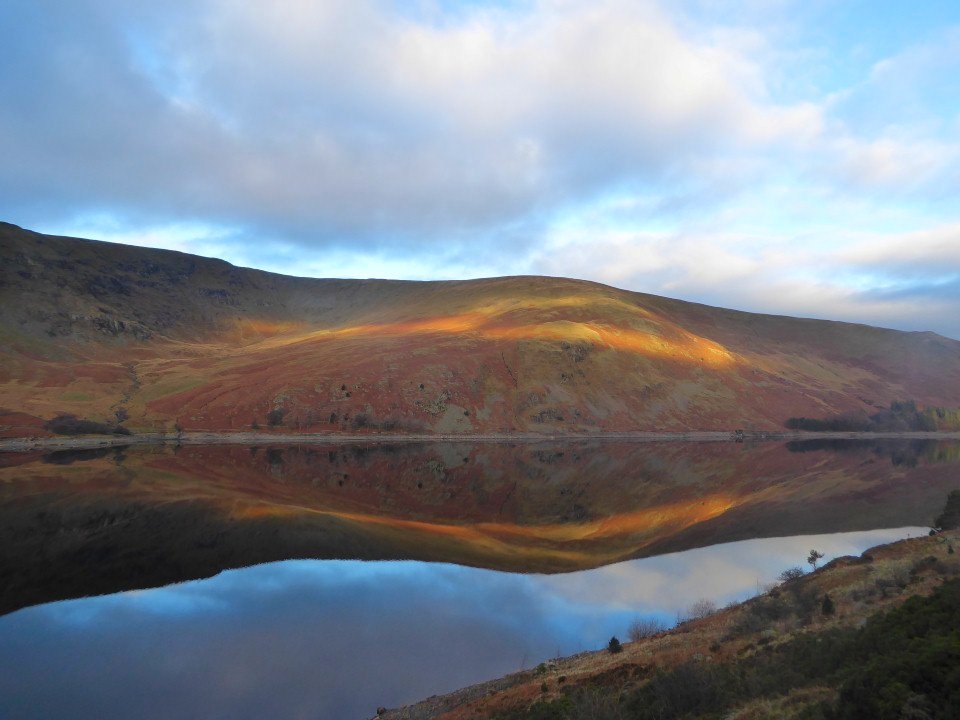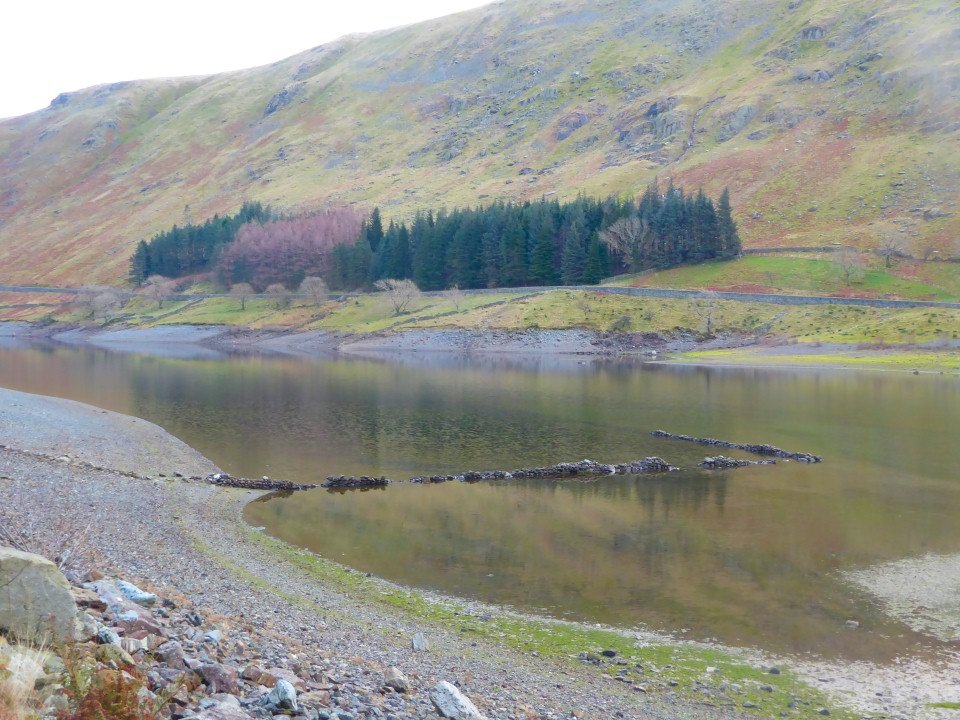 Suprisingly for winter the water level is quite low. Here you can see a wall from the drowned fields.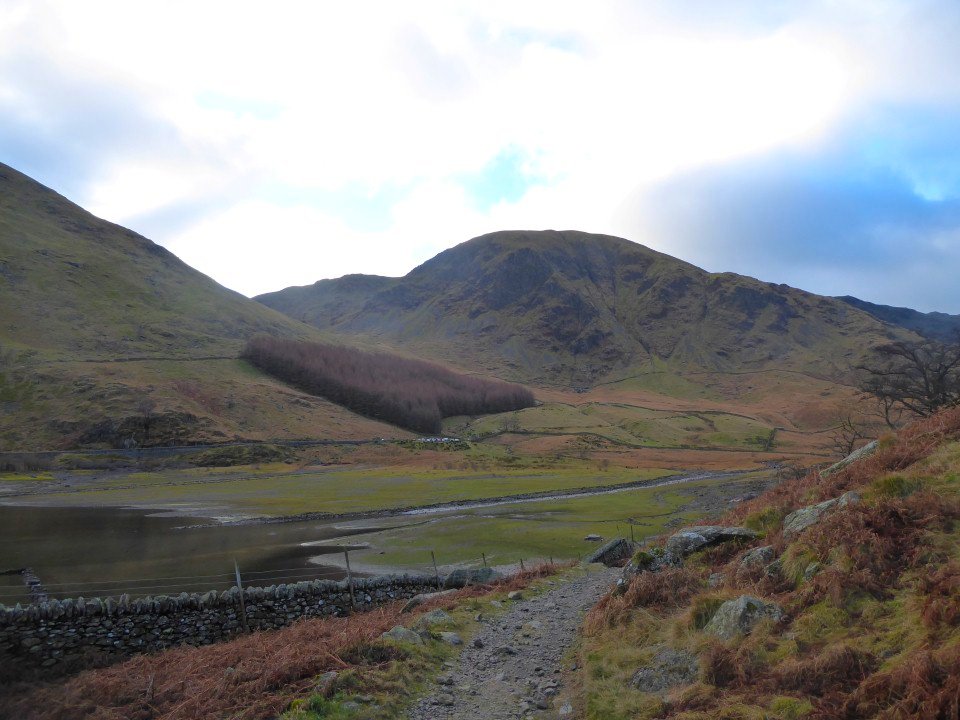 Looking back to the car park at Mardale Head with Harter Fell above.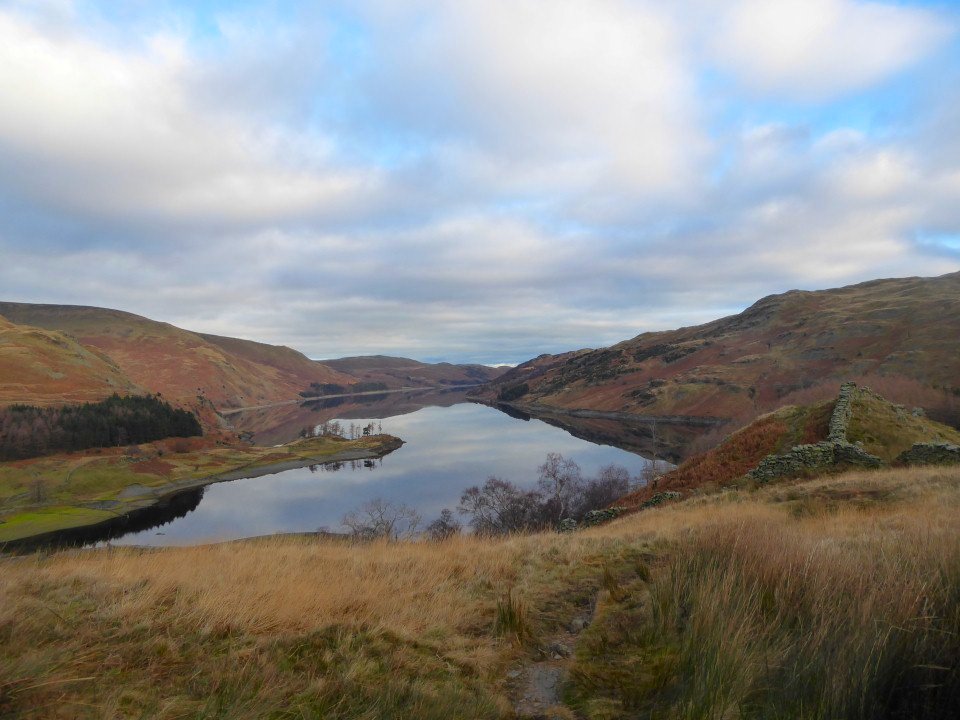 Climbing the lovely ridge.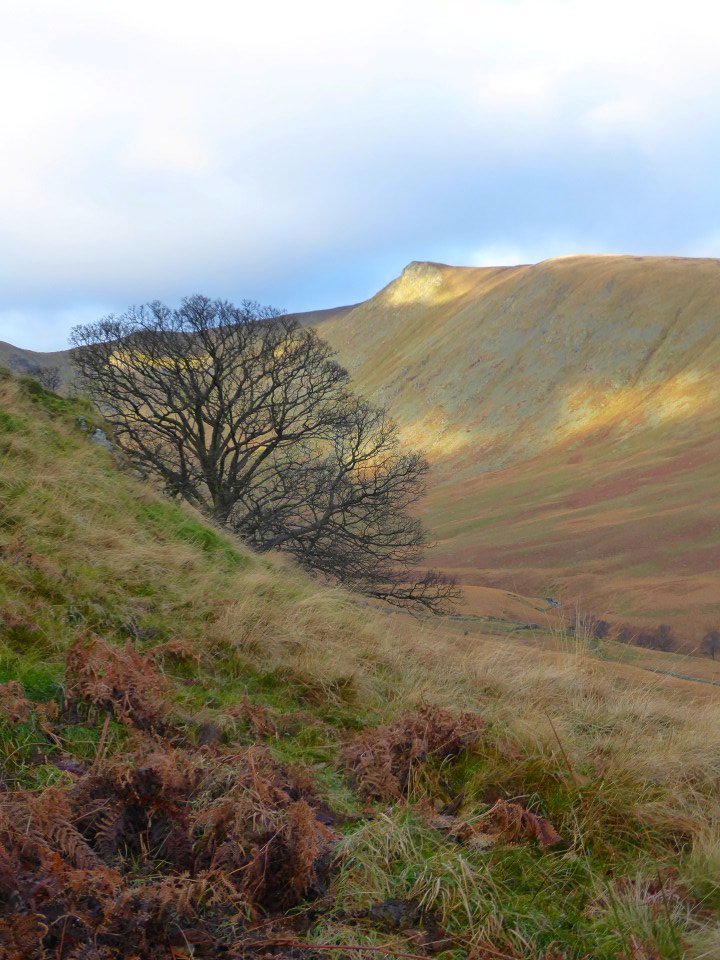 Kidsty Pike across Riggindale has it's moment in the sun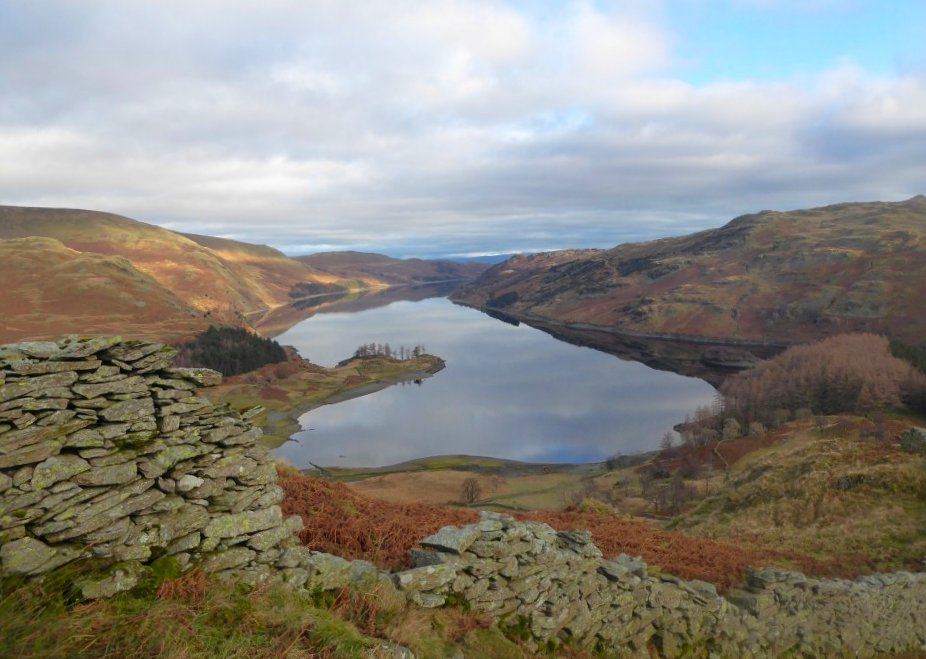 Haweswater.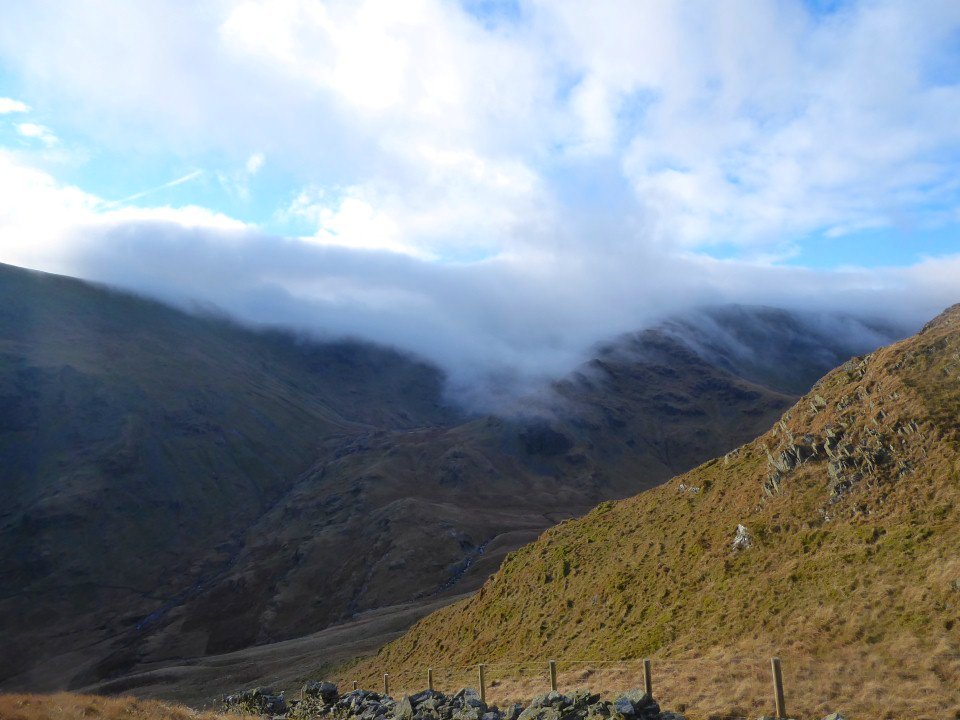 We could see a great wedge of cloud gathered Mardale Ill Bell and our route.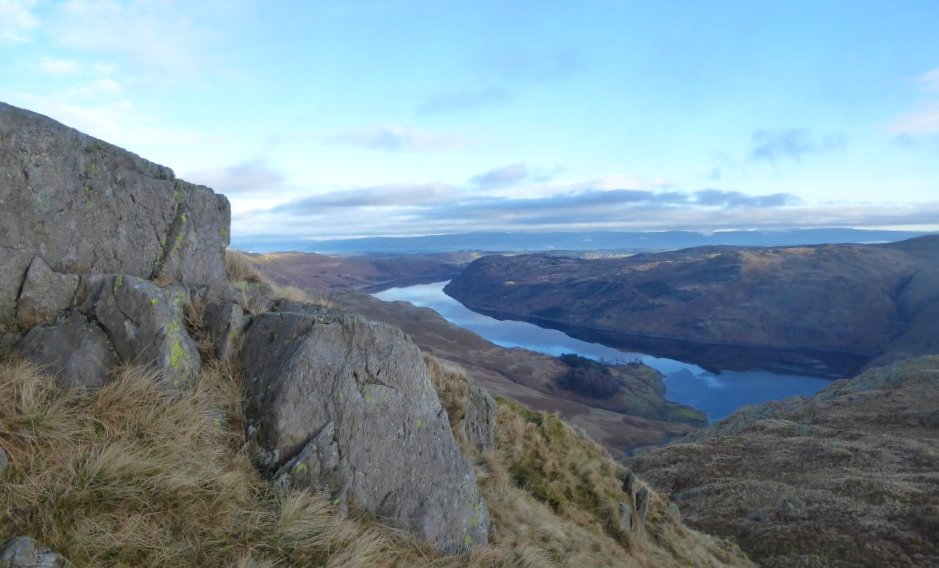 Haweswater again.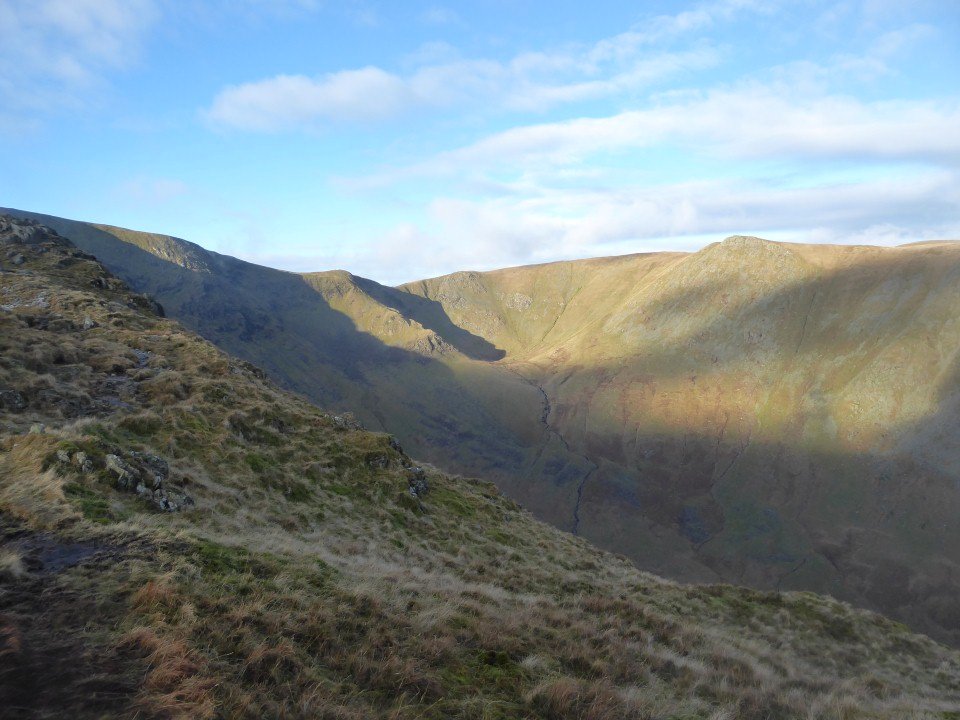 I have never really noticed before how deep the little hanging valley of Sale Pot is. Short Stile and Twopenny Crag above.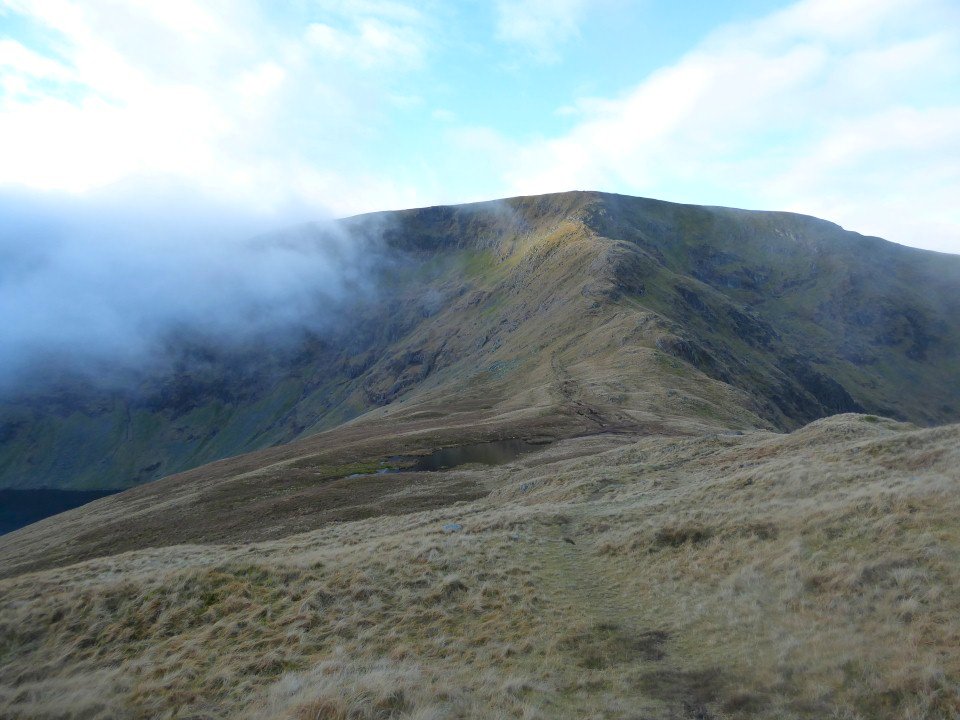 Our way ahead.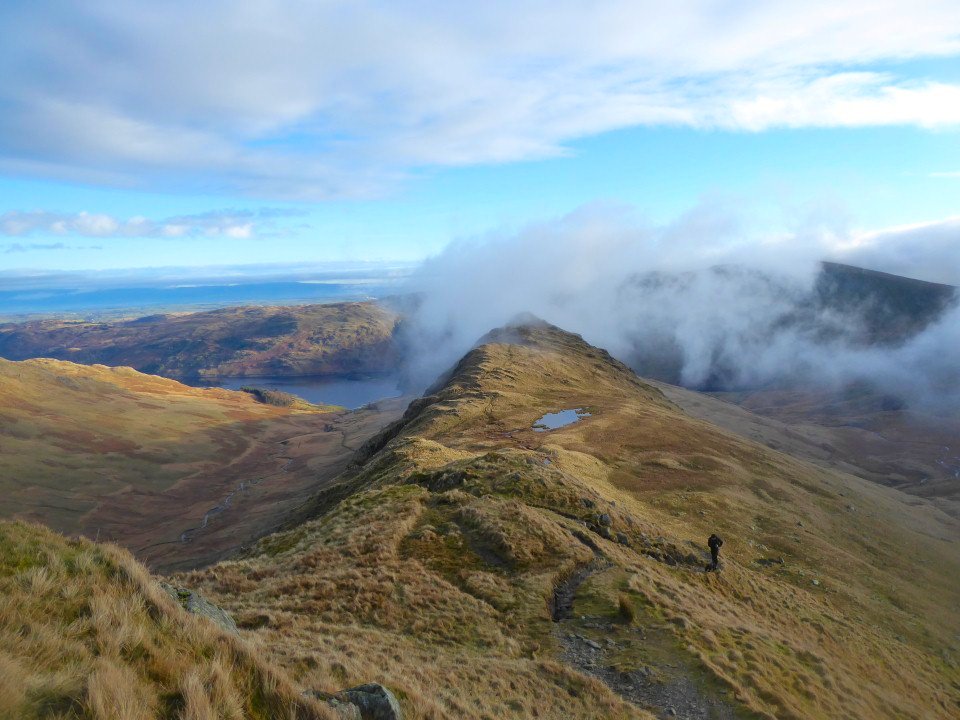 Caspel Gate tarn and Rough Crag from the climb to High Street.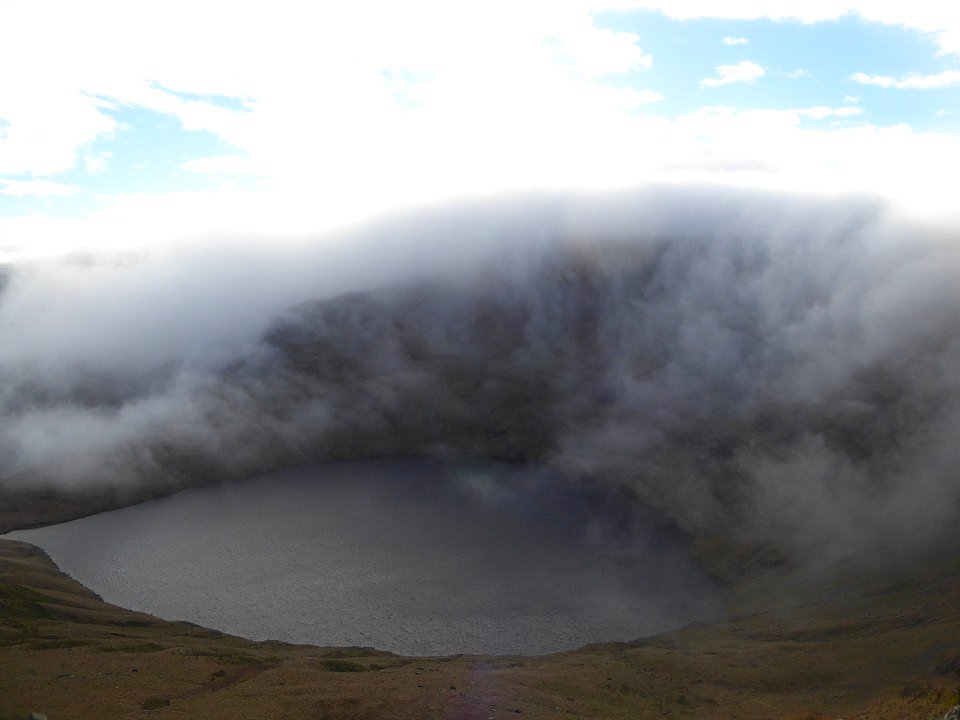 Blea Water.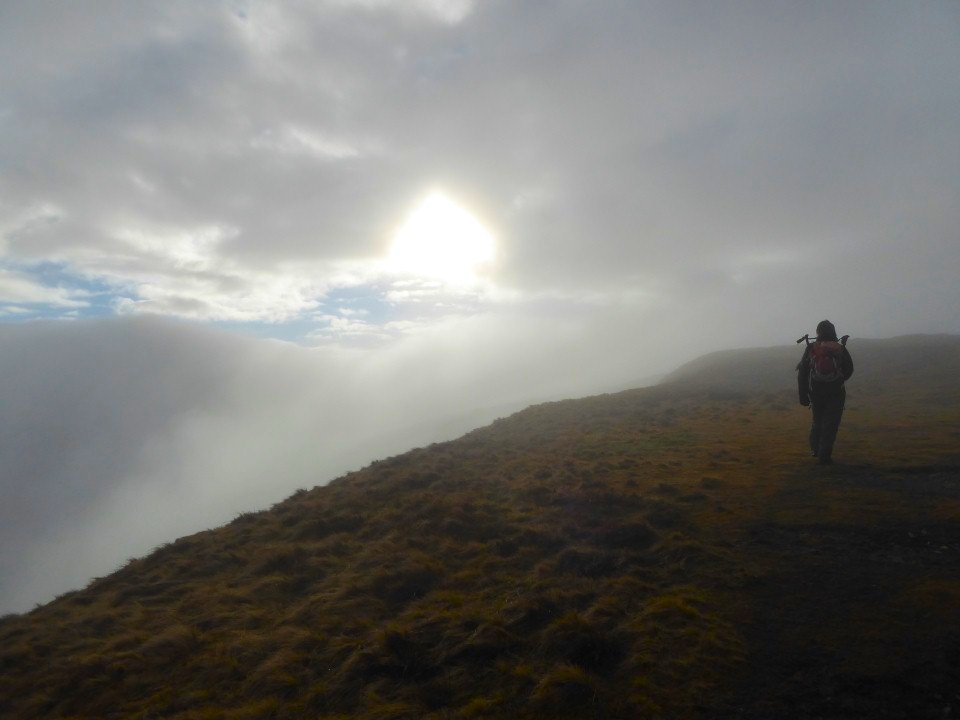 The cloud looks set for the day so there wasn't much to see on High Street and Mardale ill Bell.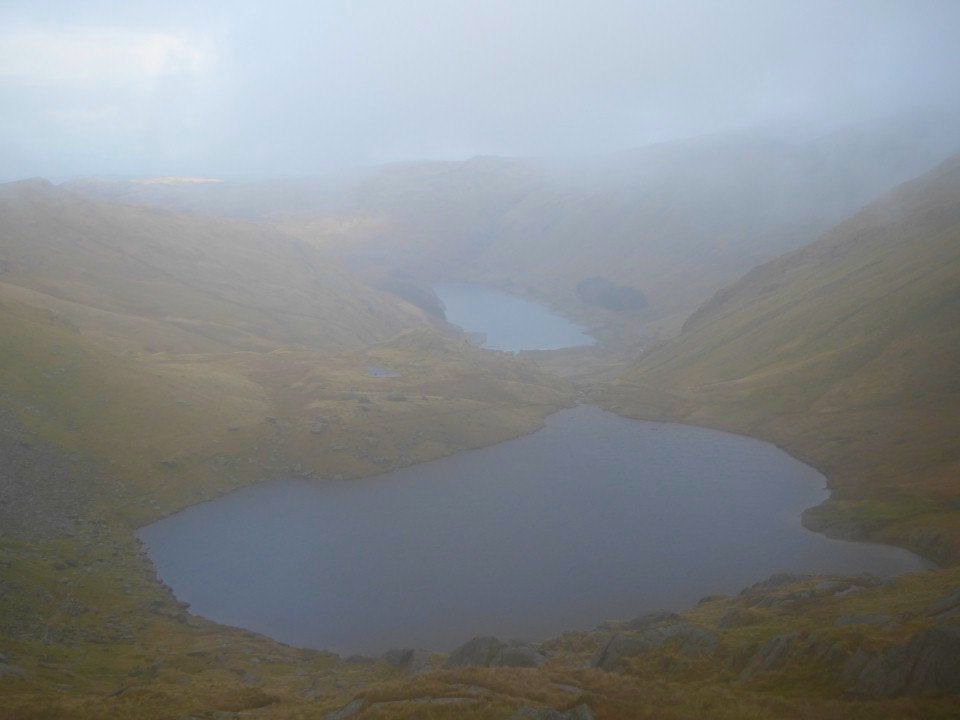 Small Water with Haweswater beyond come out of the mist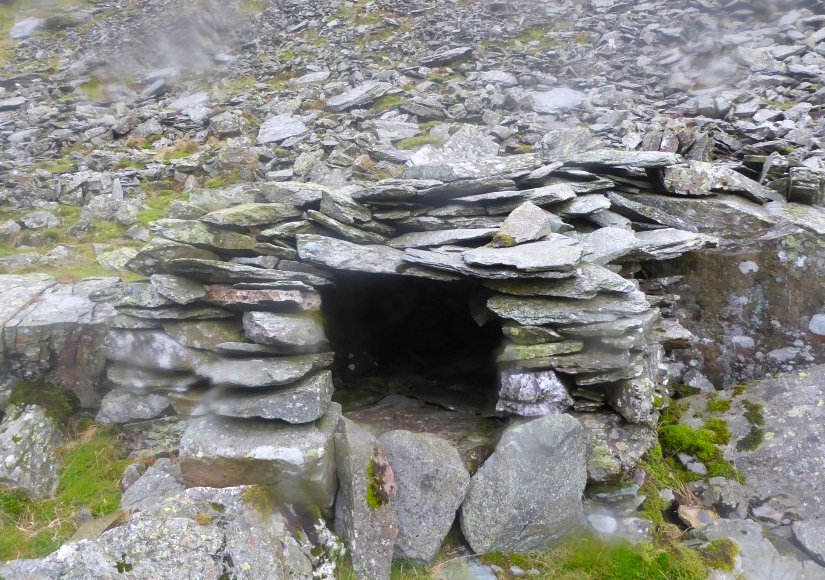 One of the shelters beside Small Water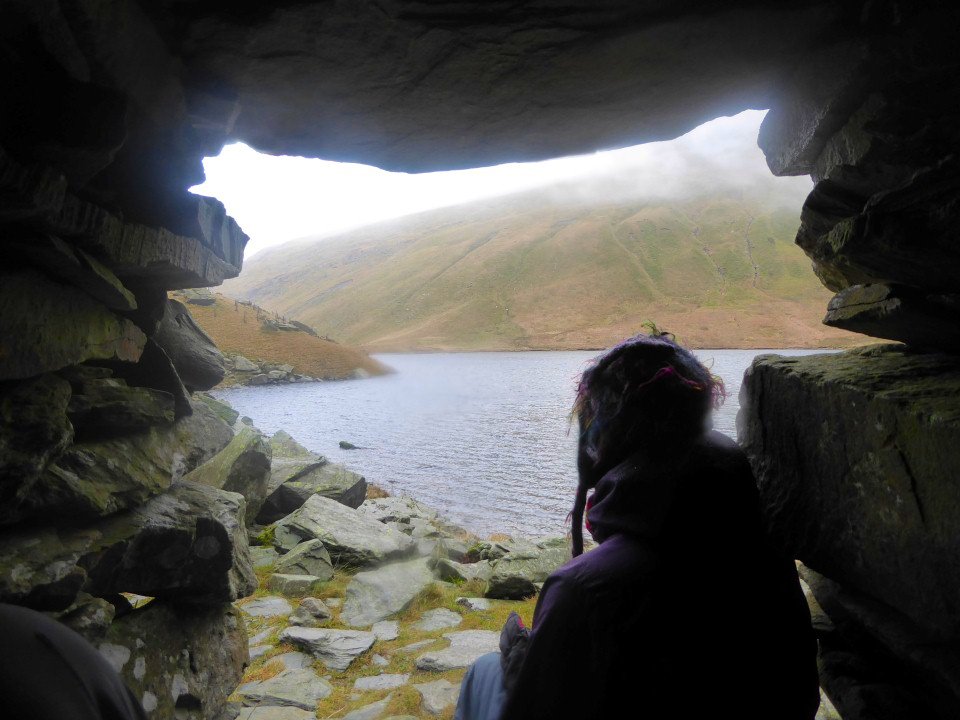 We sheltered from the wind here for a few minutes. Sue gets the view whilst I'm pushed back to the "spider infested recesses " A Wainwright, Far eastern fells, Mardale Ill Bell page 8.

Wide view of Small Water.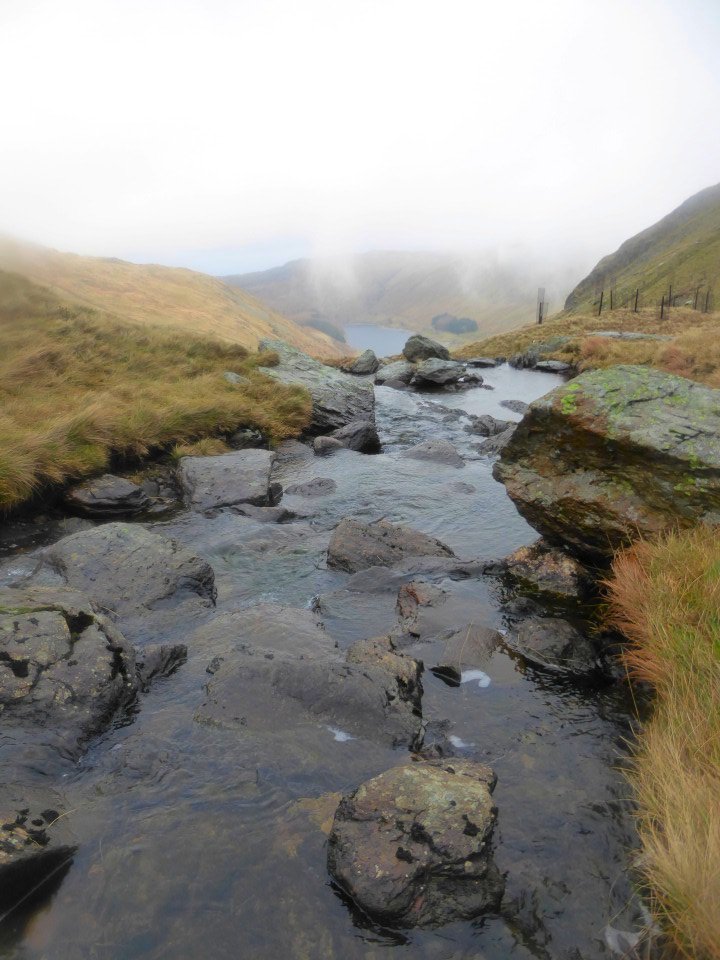 Making our way down back to Mardale Head.