WWW.KARLSWALKS.CO.UK
PICTURES AND TRIP REPORTS FROM MY WALKS IN THE ENGLISH LAKE DISTRICT
---
St.Sunday Crag and Grisedale
5th March 2017
Route - Patterdale - Glenamara Park - Thornhow End - St.Sunday Crag - Grisedale Hause - Grisedale - Breasteads - Glenamara Park - Patterdale
( about 8 miles 3000ft ascent )
An unexpectedly better day than we were expecting and quite warm as well especially on the climbs.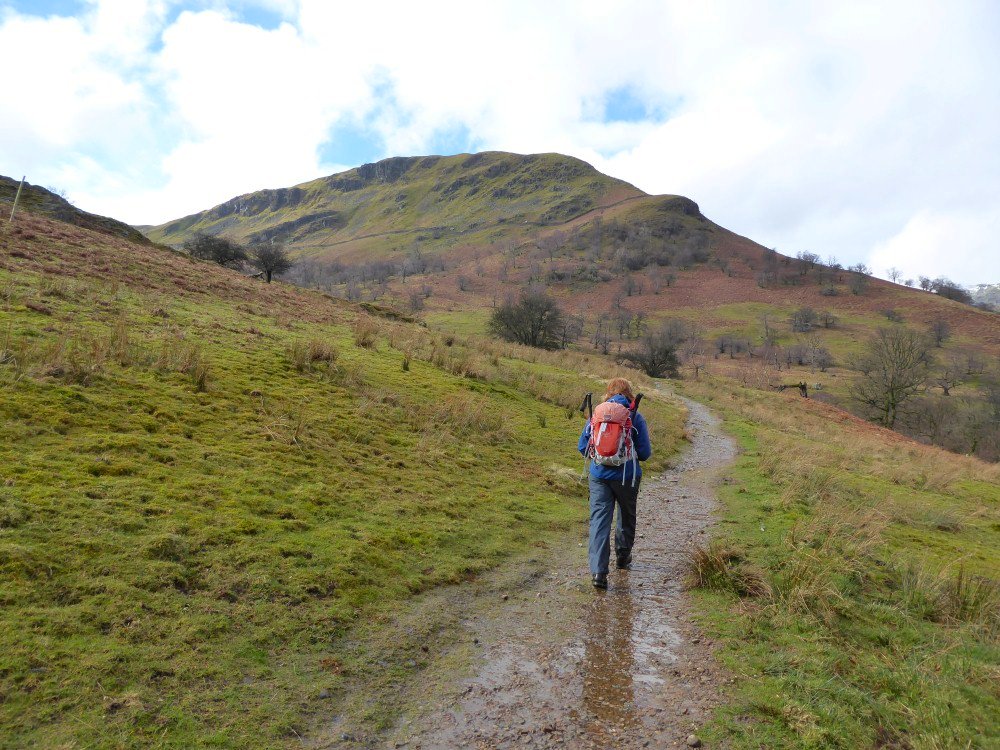 I have never climbed St. Sunday via Thornhow End so that's where we headed.
.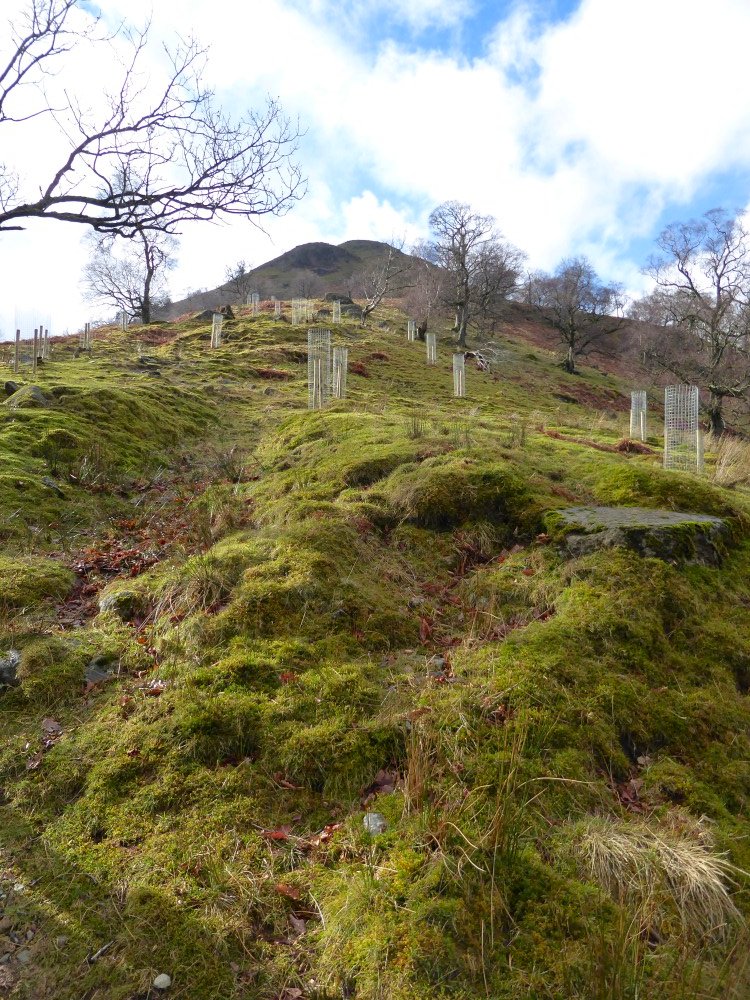 I knew there was probably a reason why I had never been this way. Steep steep start to the walk.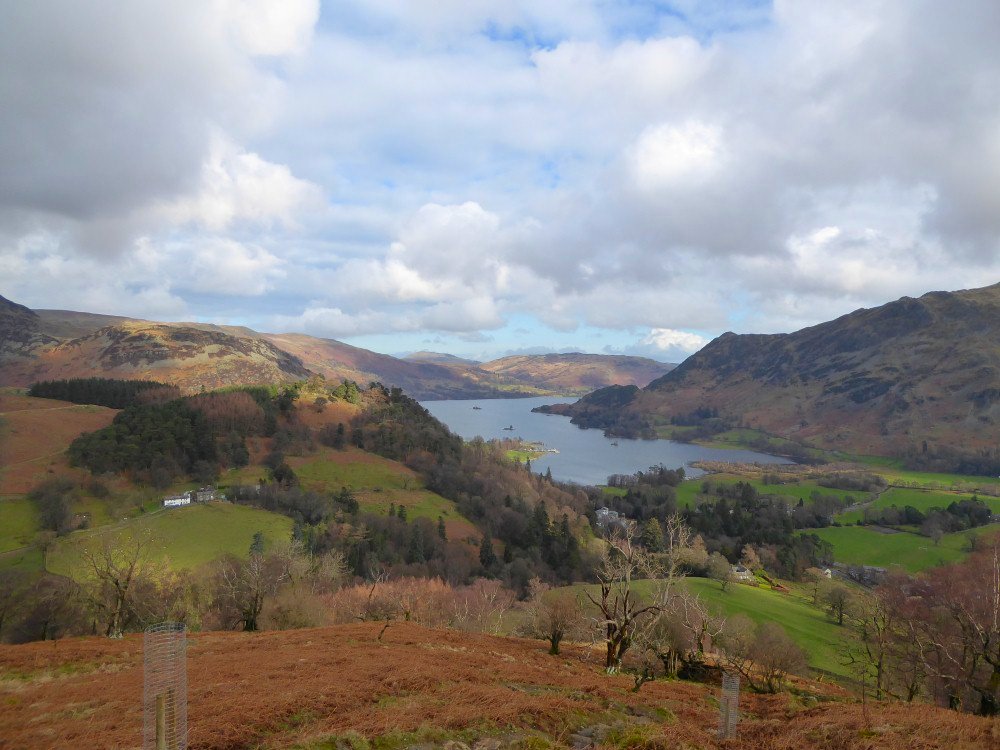 Lovely weather and a lovely view to Ullswater.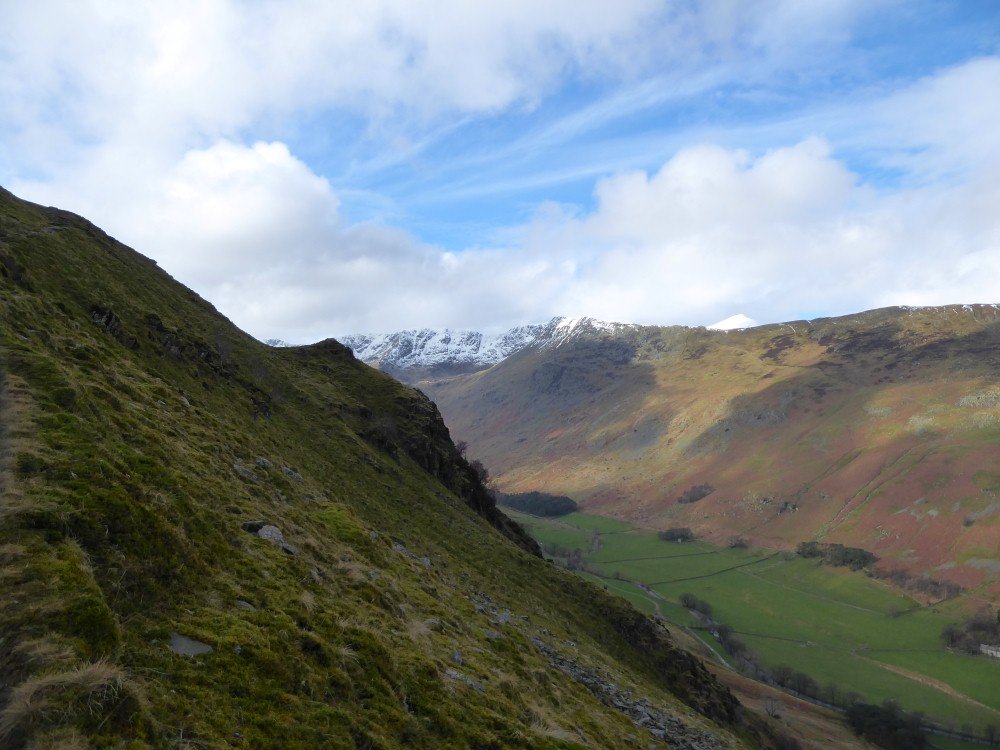 The Helvellyn ridge appears as we climb..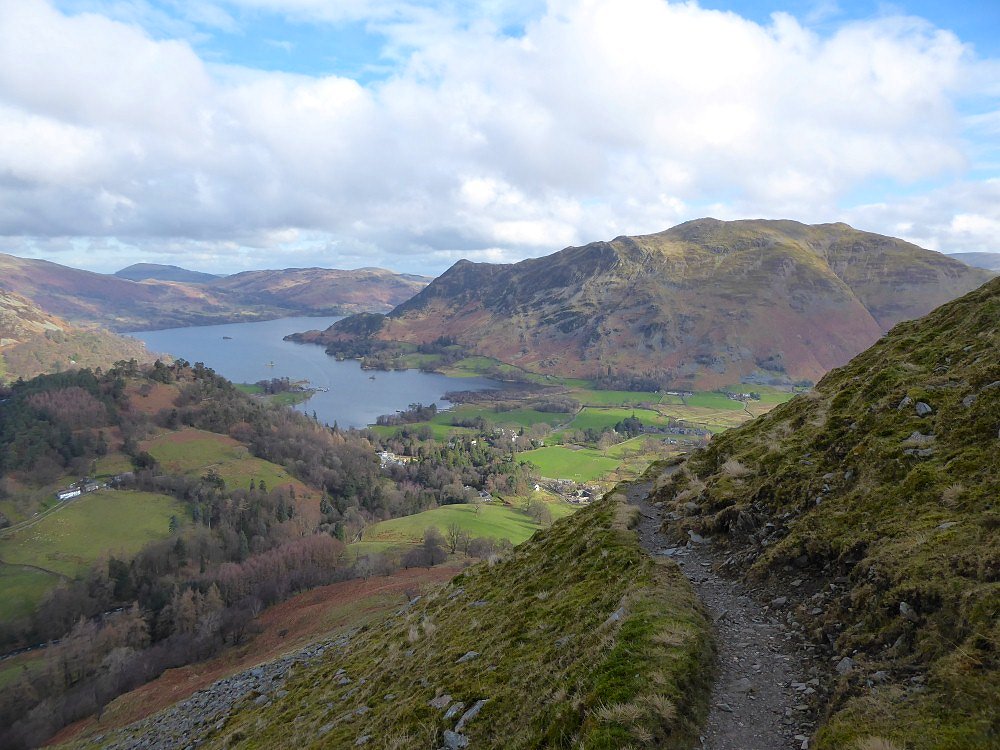 Another look back to Ullswater and Place Fell. After the steep start the path levels out as it contours around Birks.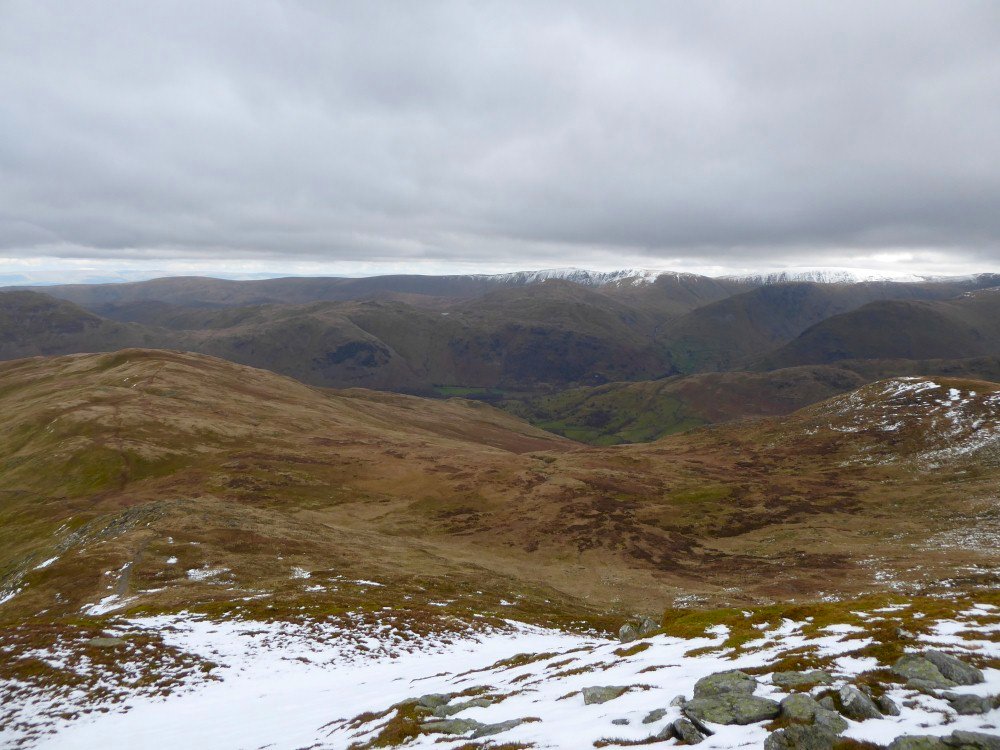 And looking down to Birks from the last pull up to St.Sunday.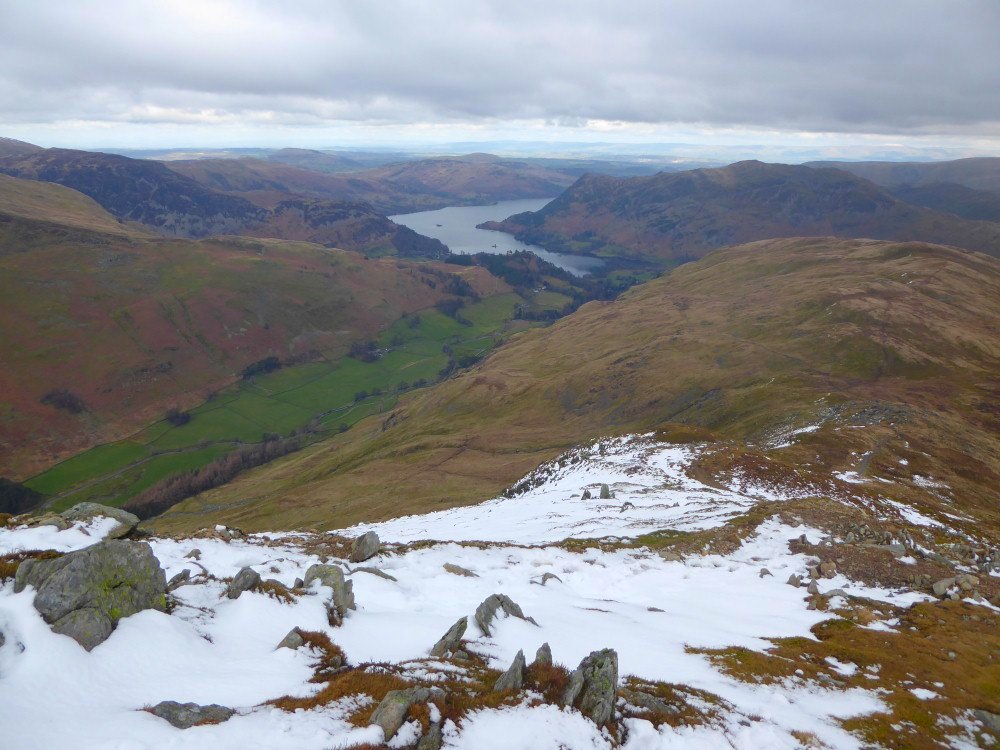 Penrith and the Pennines come into view as we near the summit.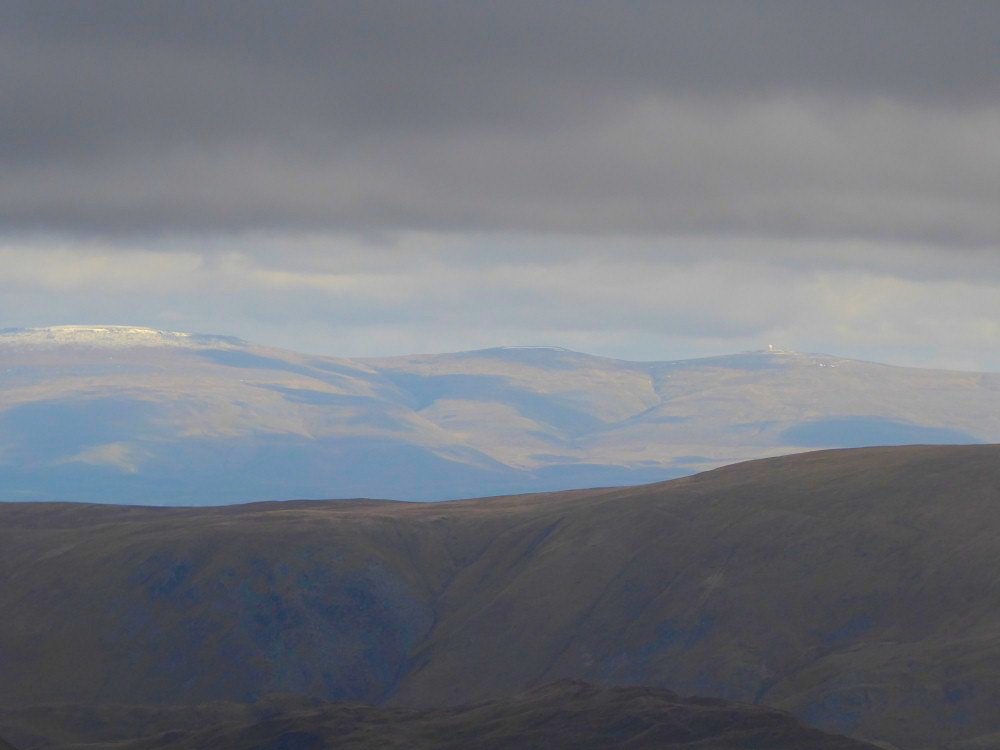 Cross Fell on the left then Little Dun Fell and Great Dun Fell with the radar station catching the sun.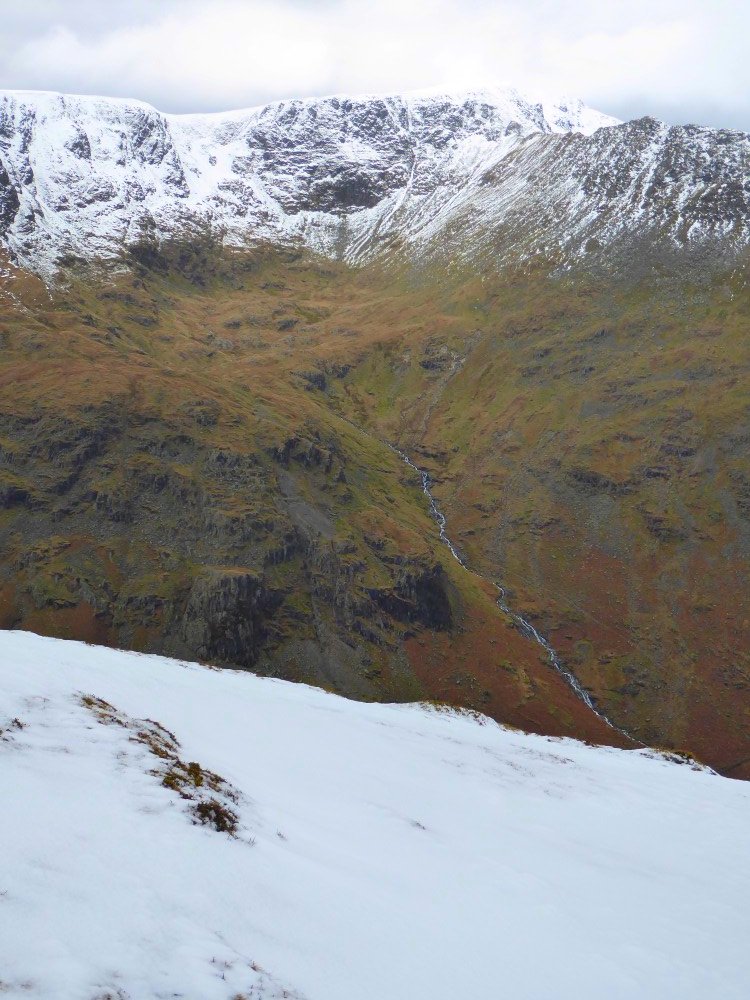 Looking across to Nethermost Cove.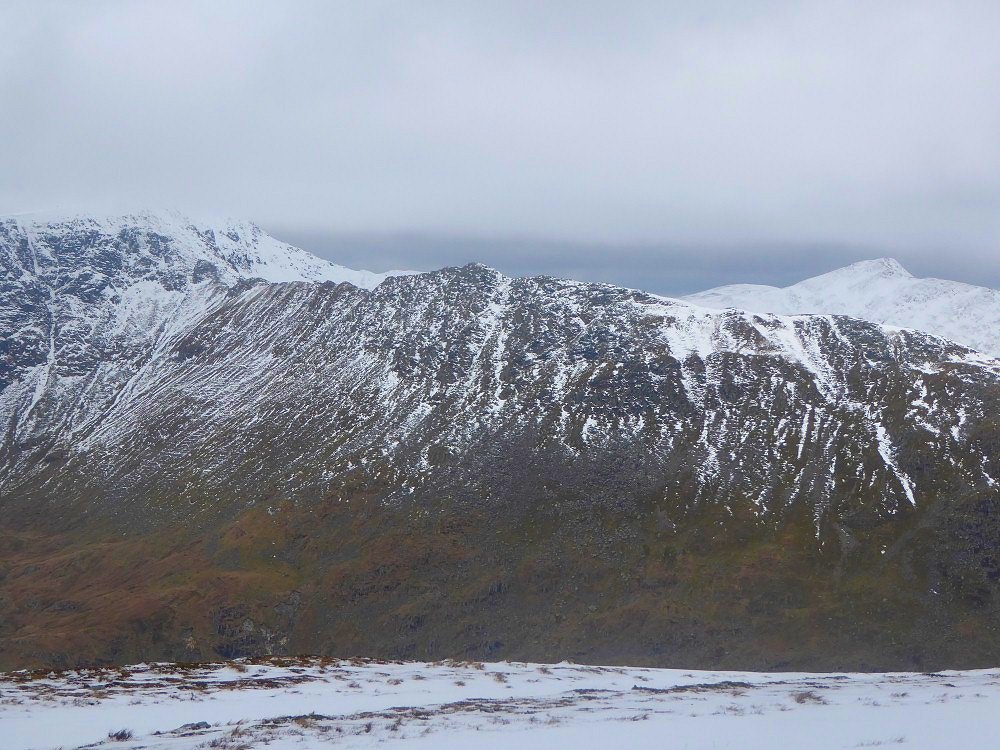 Striding Edge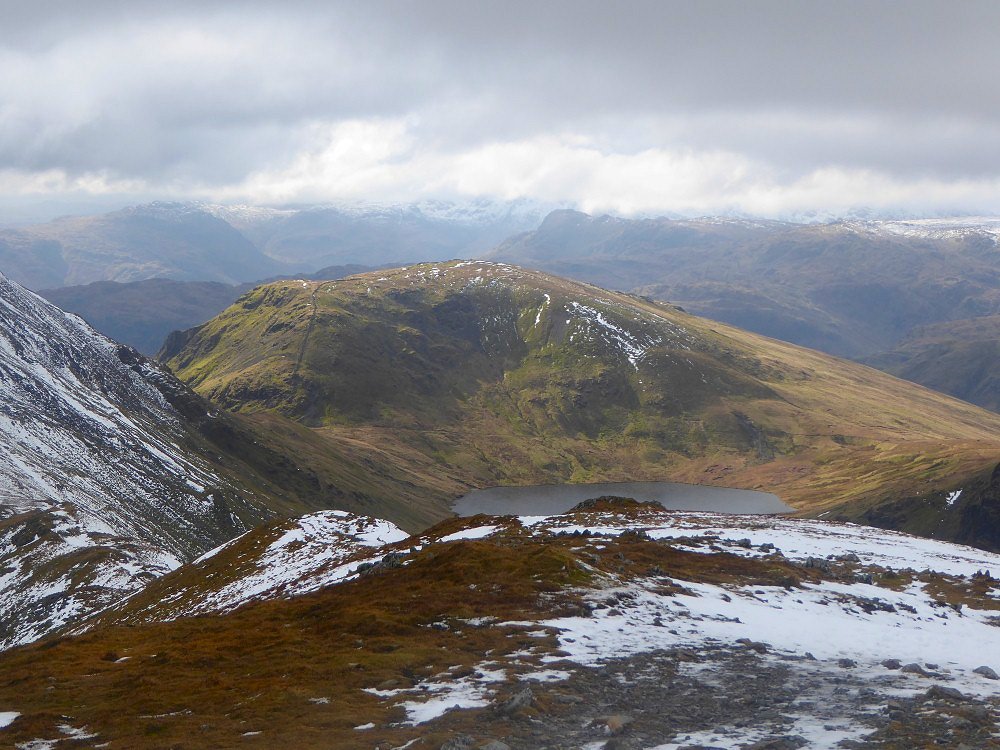 Sunshine on Seat Sandal and Grisedale Tarn..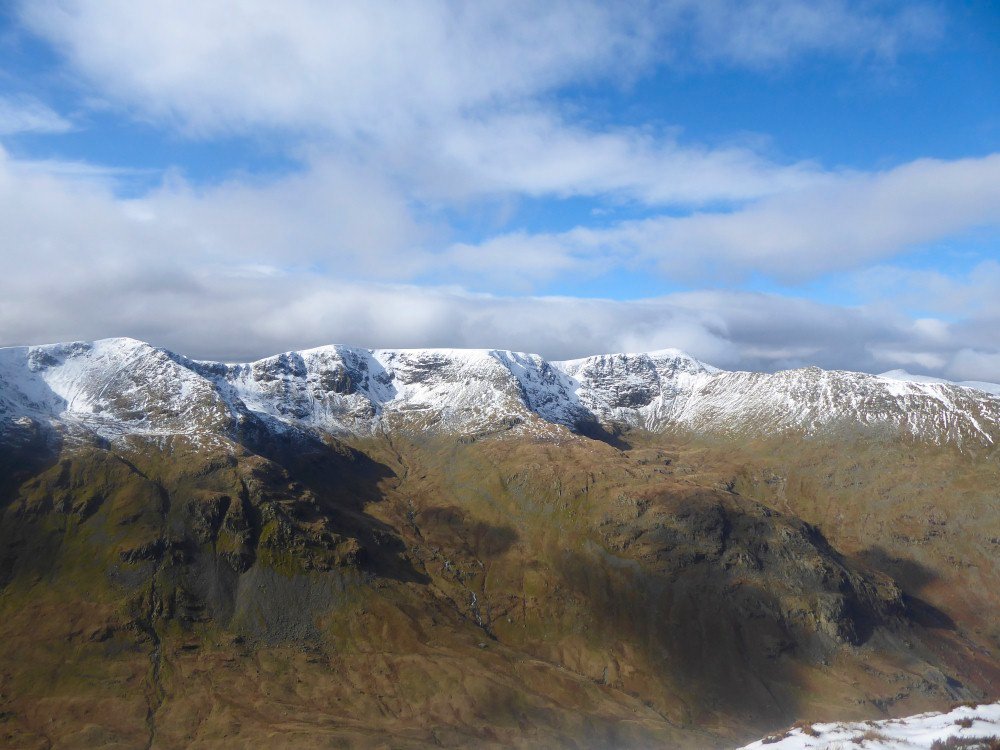 The sun and snow making the Helvellyn ridge look fabulous.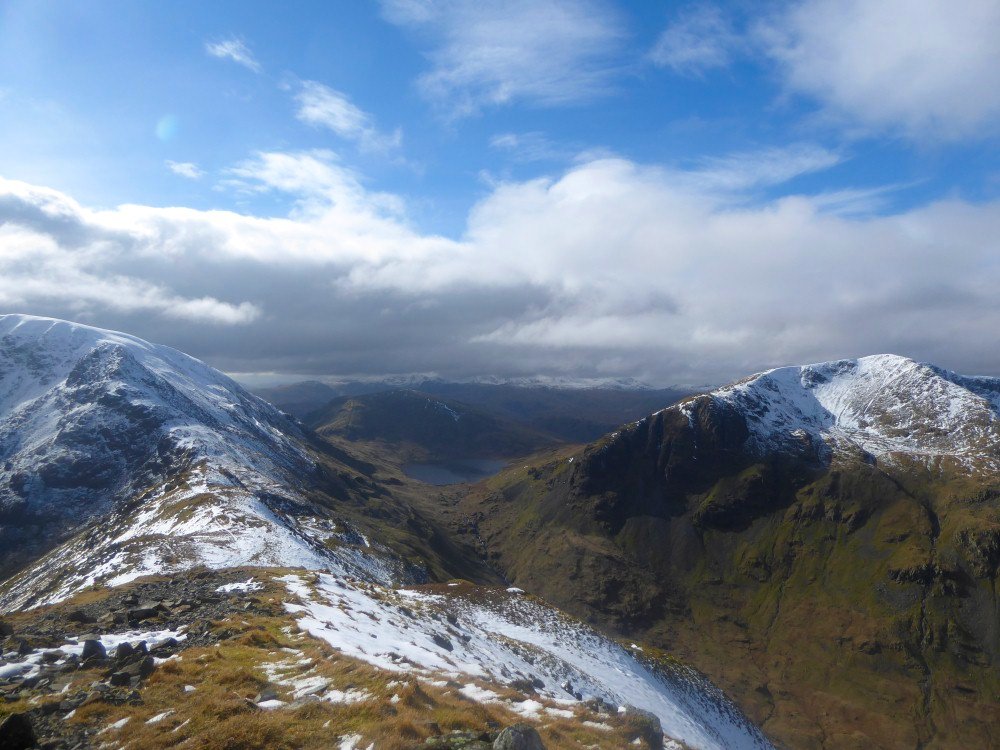 Fantastic view from Grisedale Hause with Dollywagon on the right, Cofa Pike to the left, Seat Sandal in the middle and the high fells beyond We stopped here for a few minutes and noticed that the warm sunshine was making a heat haze and there was even steam rising from the drying grass.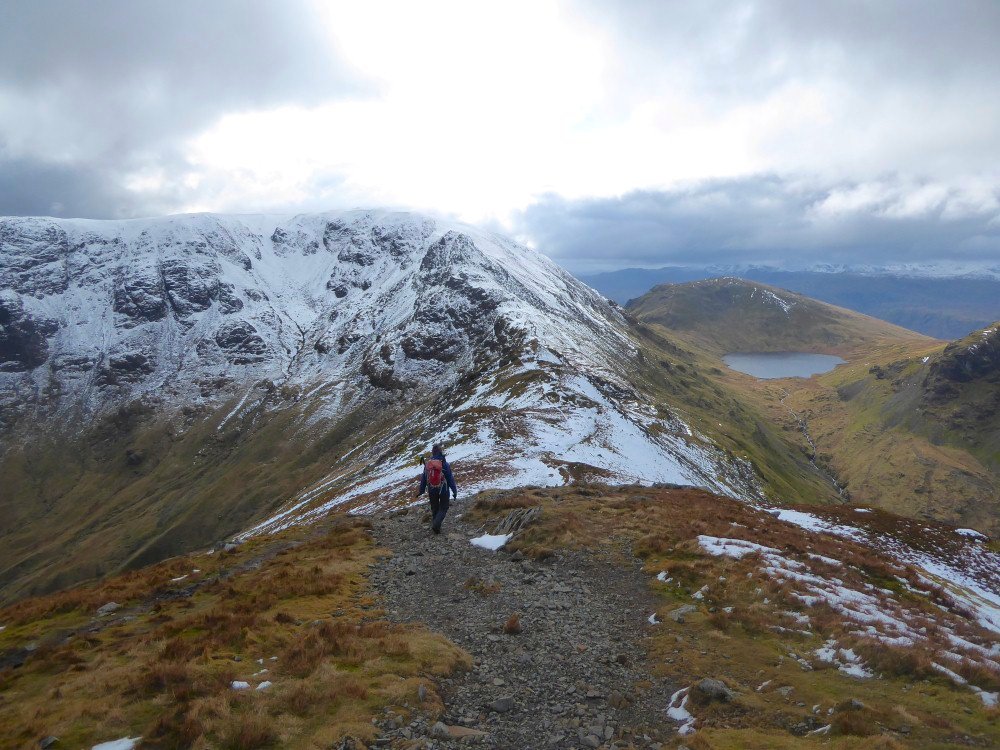 Walking down to the path which we would take to the valley.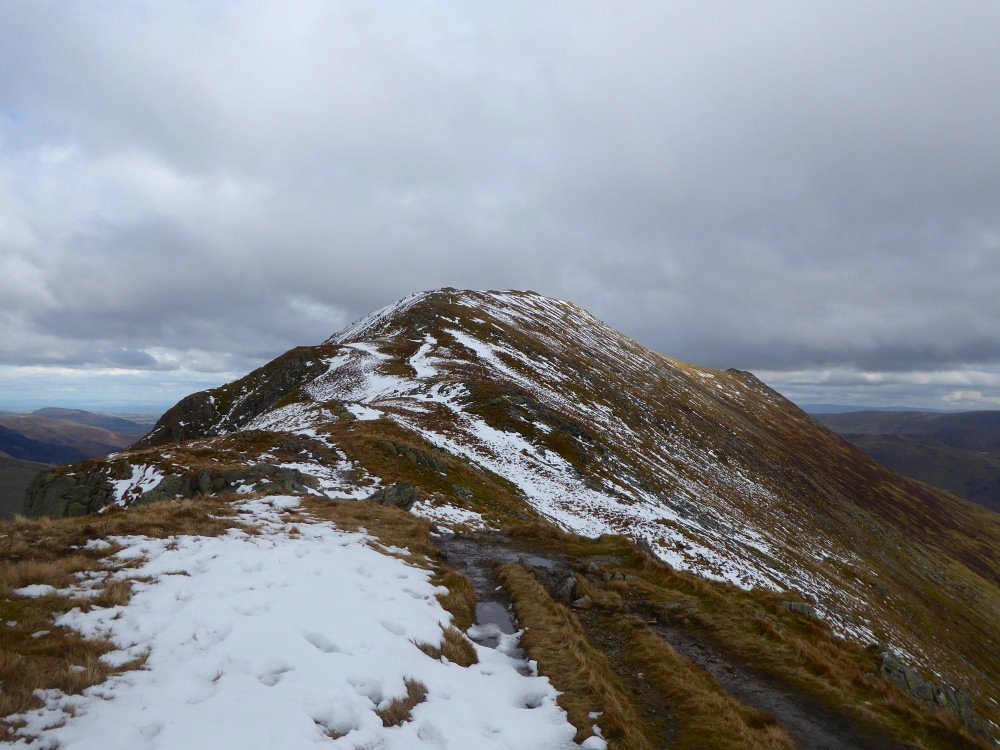 Looking back to St.Sunday Crag.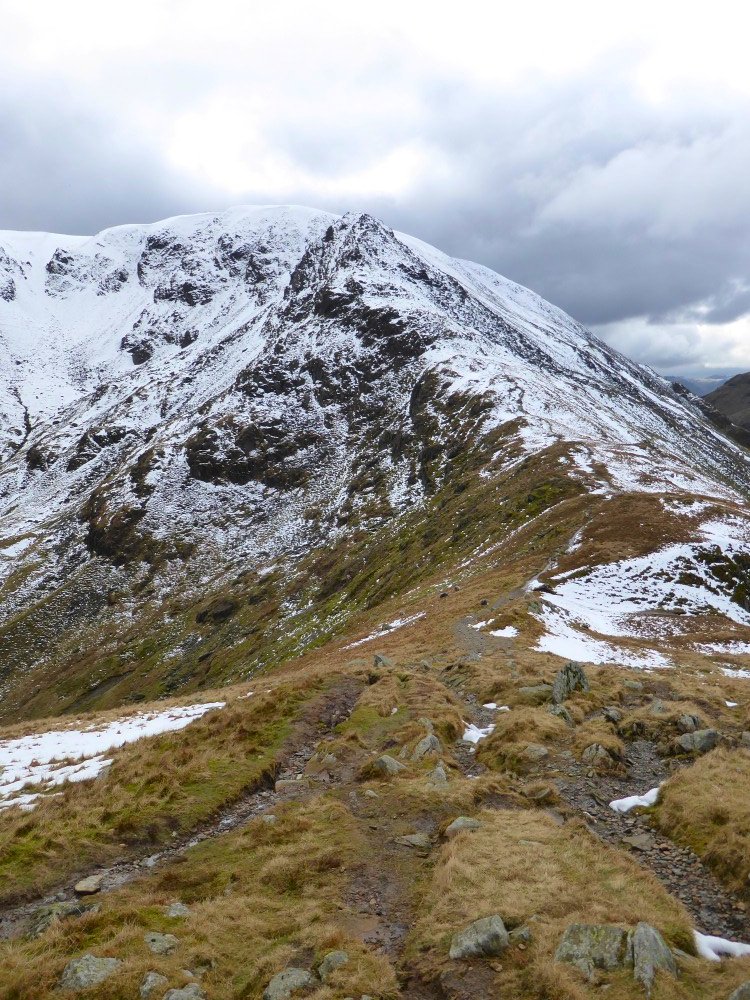 Cofa Pike, a brilliant little mountain.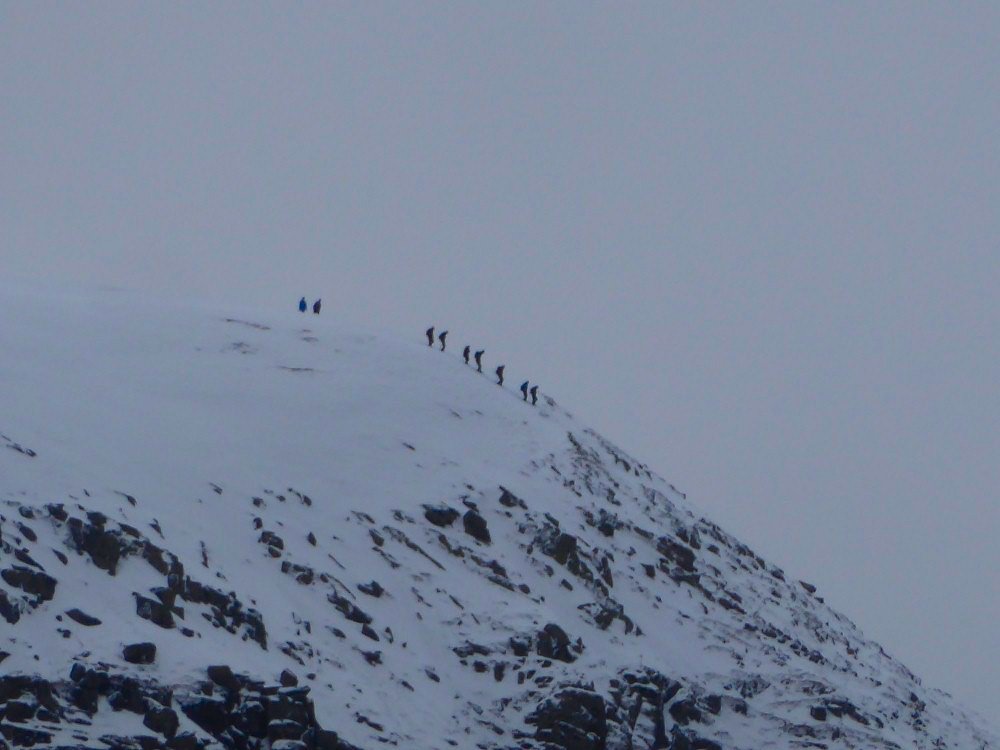 Walkers cautiously descend the slope to Striding Edge.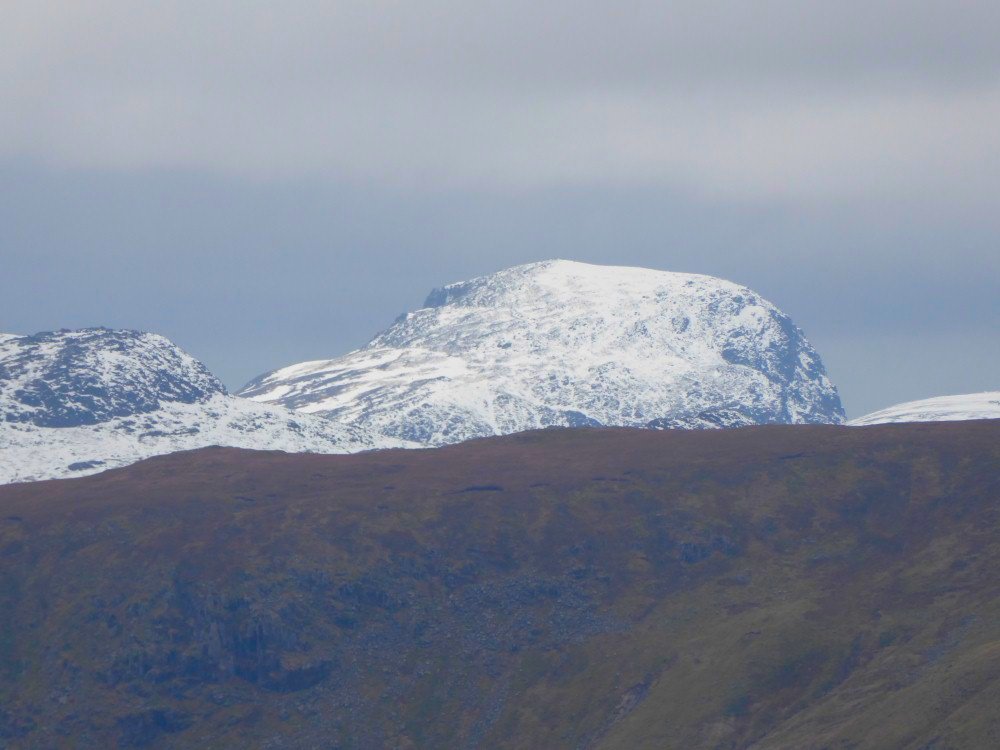 Zooming to Great Gable.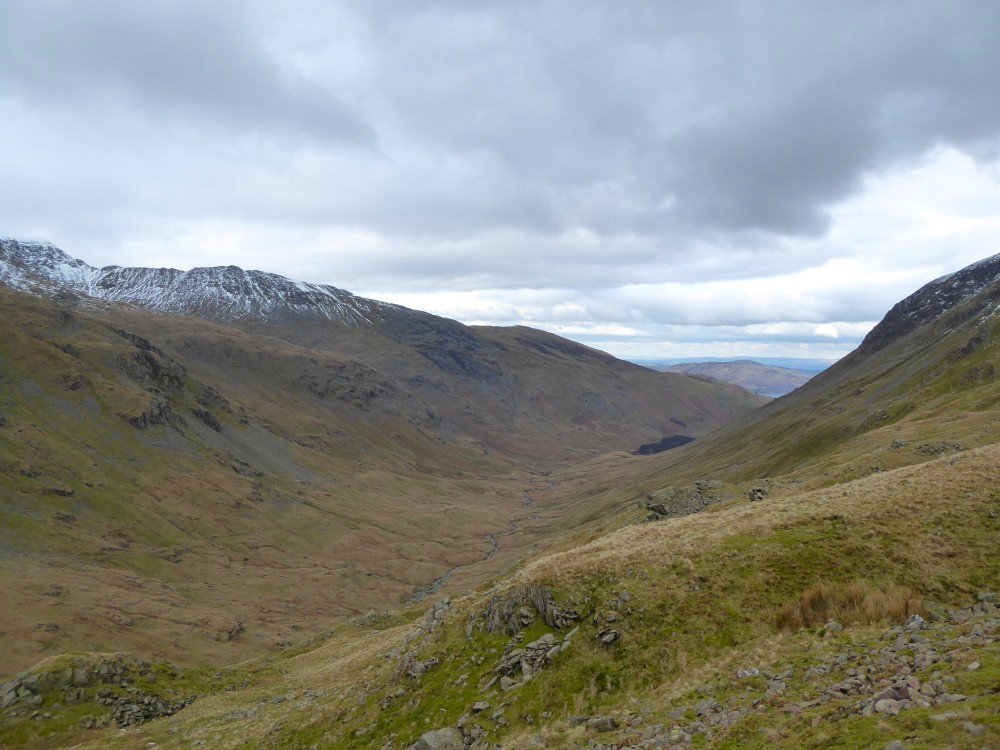 Looking down Grisedale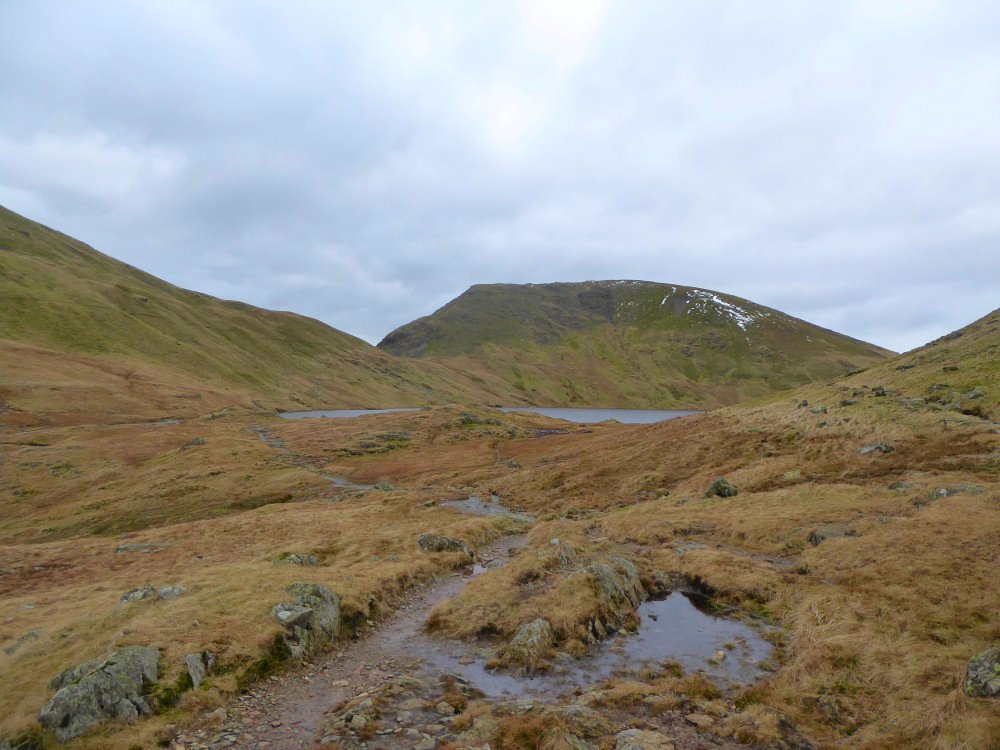 Seat Sandal and Grisedale Tarn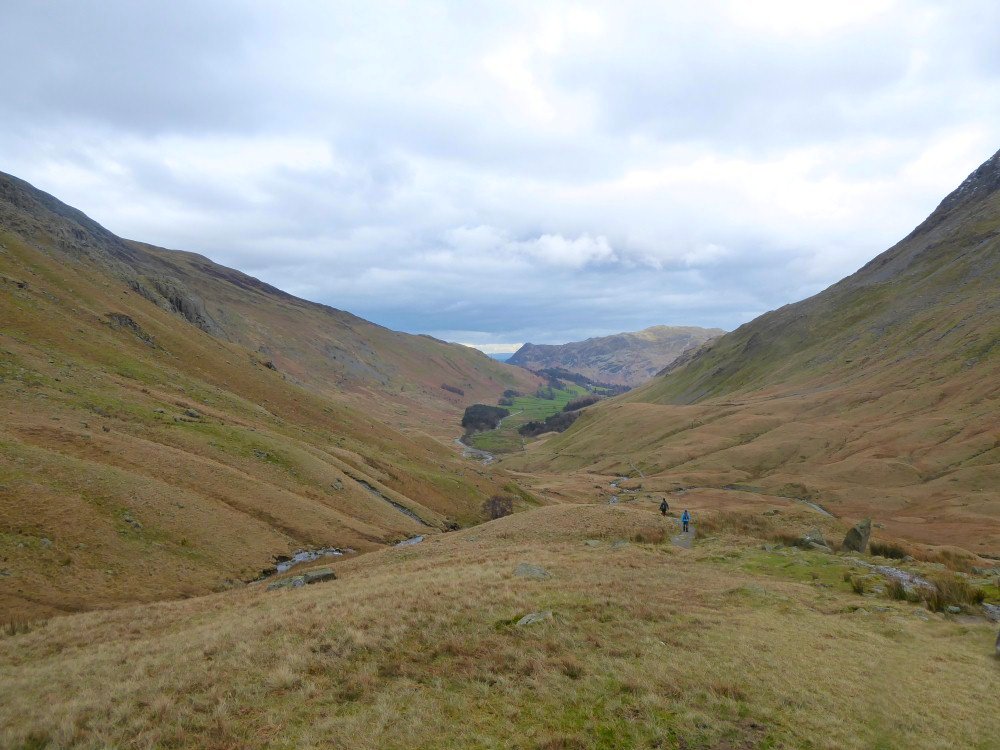 View from lower down Grisedale. Place Fell across the end.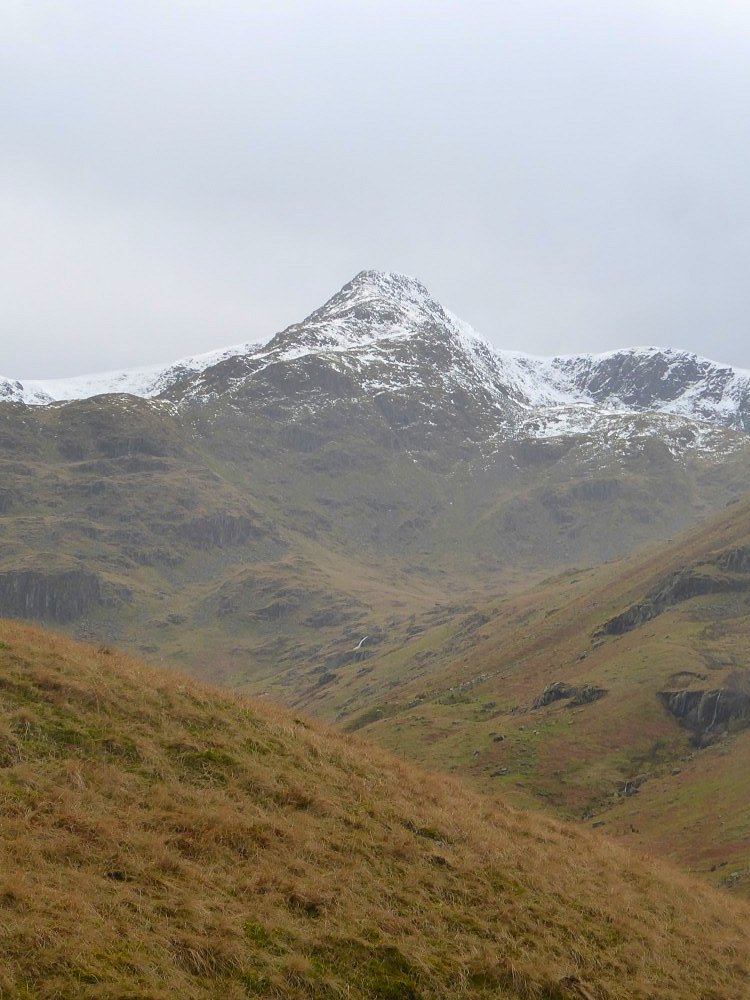 Dollywagon Pike.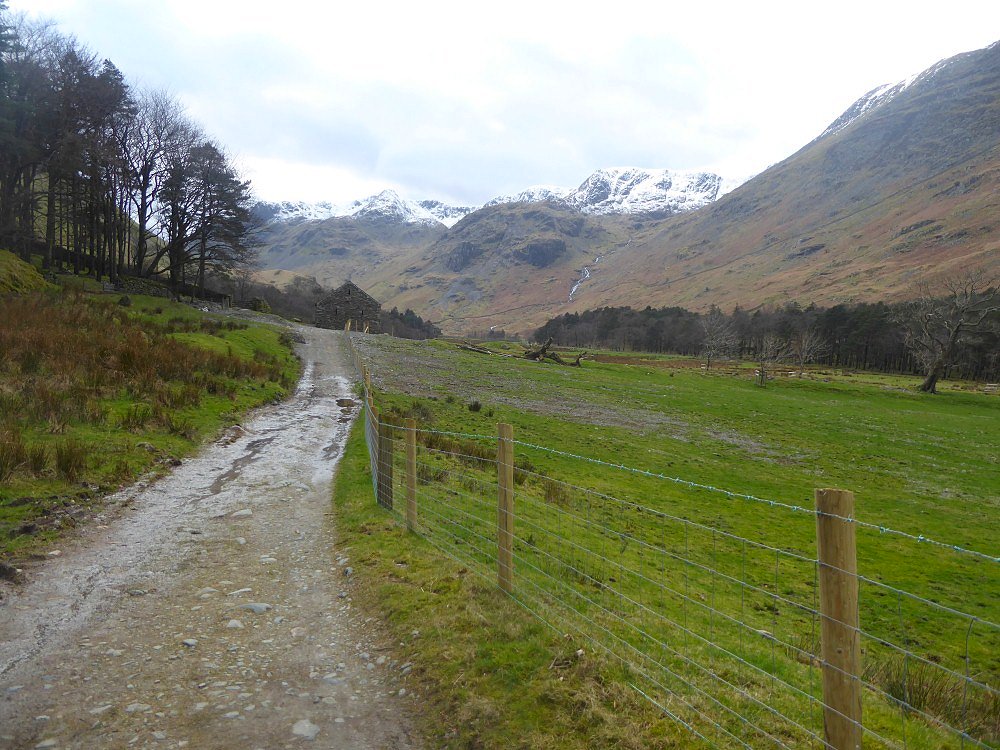 A last look up Grisedale from near Breasteads.