WWW.KARLSWALKS.CO.UK
PICTURES AND TRIP REPORTS FROM MY WALKS IN THE ENGLISH LAKE DISTRICT
---
Harter Fell and Hard Knott
12th March 2017
Route. Jubilee Bridge - Spothow Gill - Harter Fell - Hard Knott pass - Hard Knot - Lingcove Bridge - Brotherikeld ( about 8 miles 2500ft ascent )
Unfortunately the weatherman got his forecast a little wrong today which was a shame as the classic walk ( and long drive ) deserved better weather. Although we didn't have any rain the ground was saturated nearly everywhere so our feet and lower legs got a good drenching.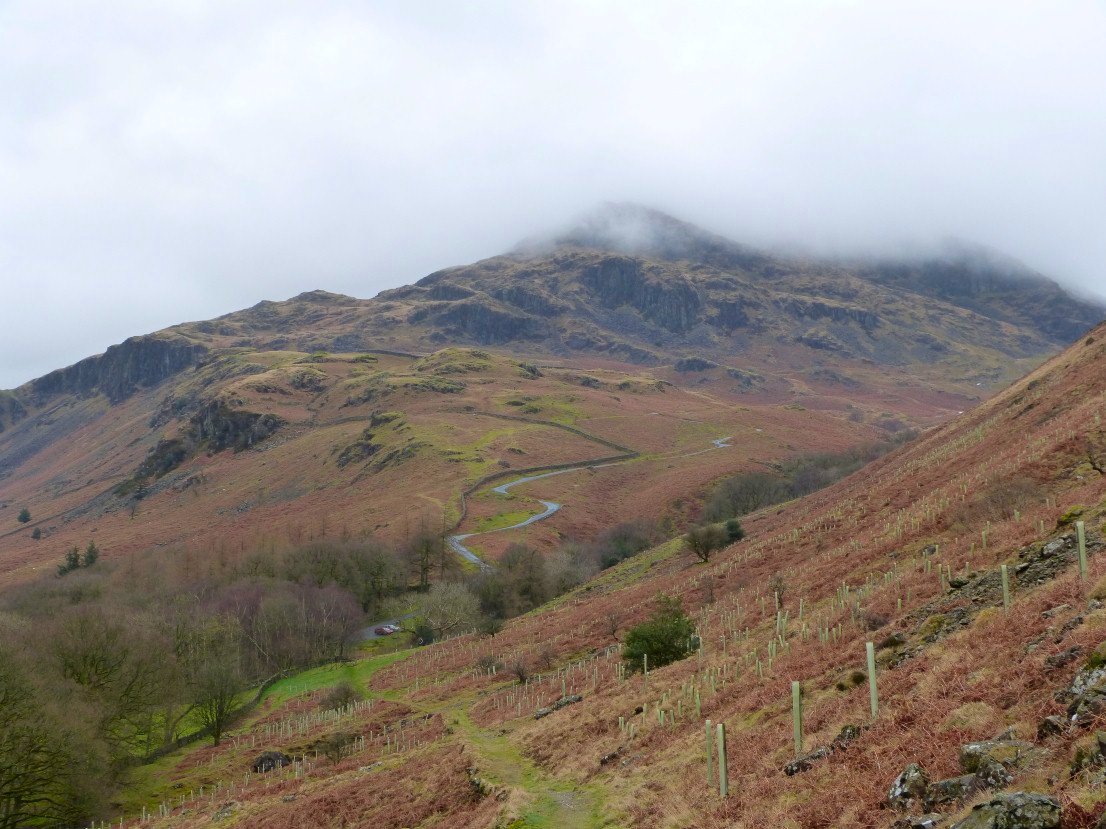 Looking back across Hard Knott pass to Border End from the Bridleway leading away from Jubilee Bridge. As you can see there has been a lot of planting, so in fifty years I look forward to gliding up here in my anti-gravity bath chair ( after taking my daily liv-4-eva pill of course ) boring my great grand kids with tales of how I remember when this was all open fell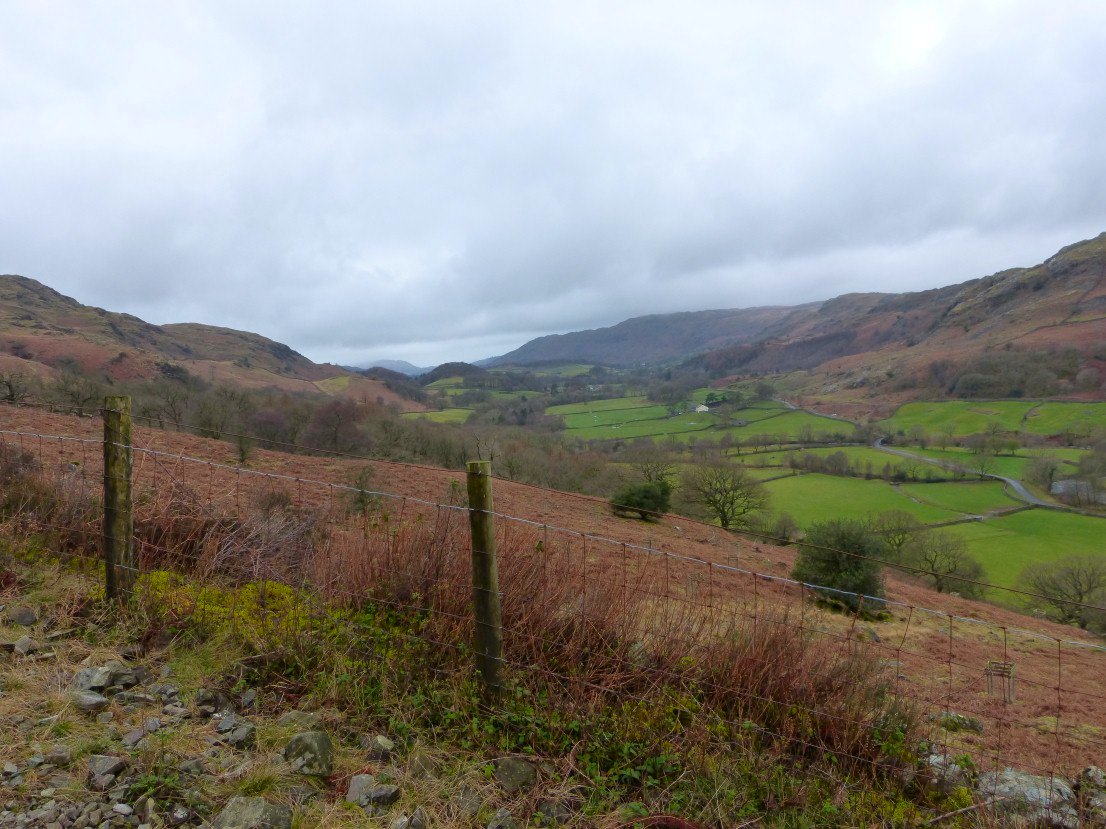 The view in the other direction along Eskdale..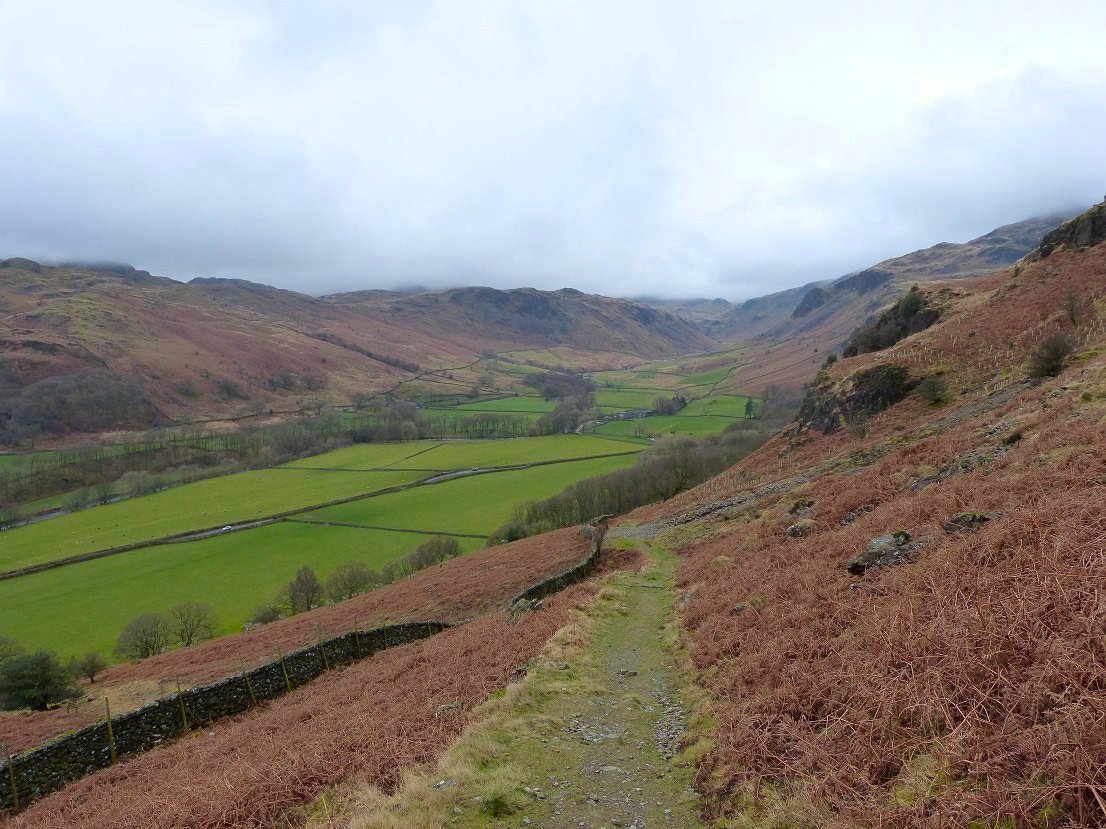 The low cloud hiding the normally extensive view of upper Eskdale.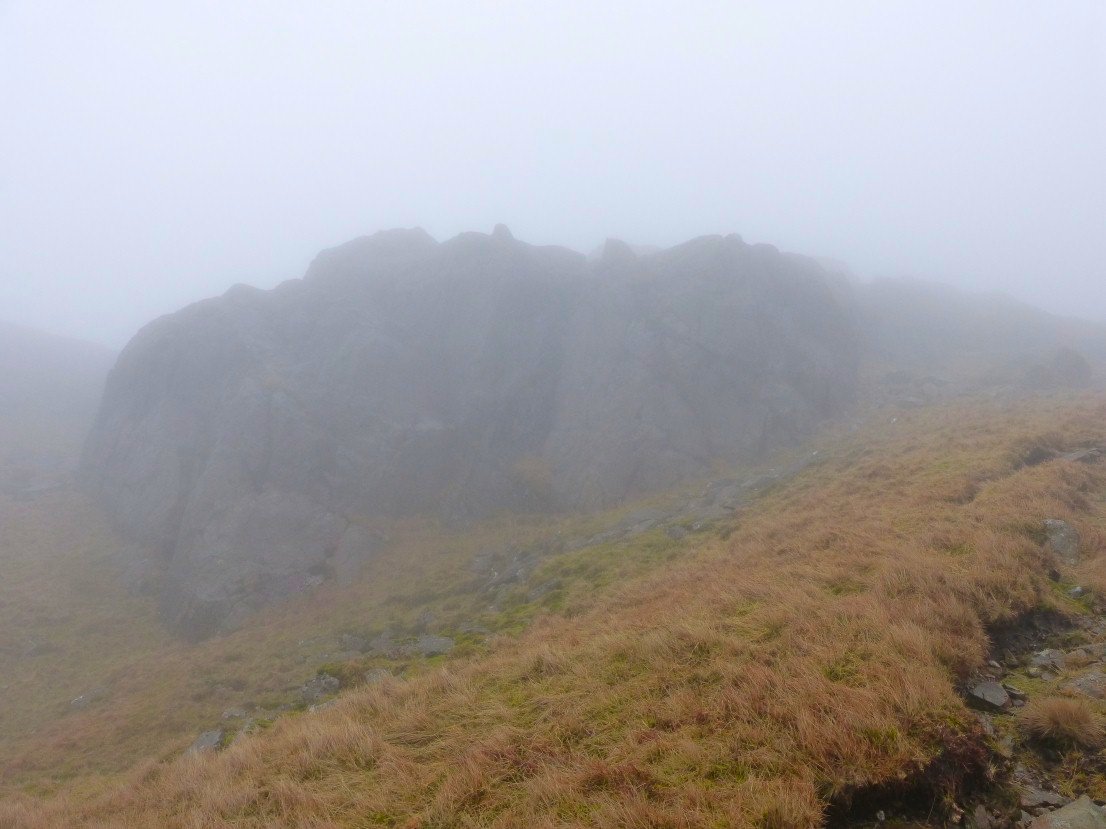 Not a lot to see as we reach the top of Harter.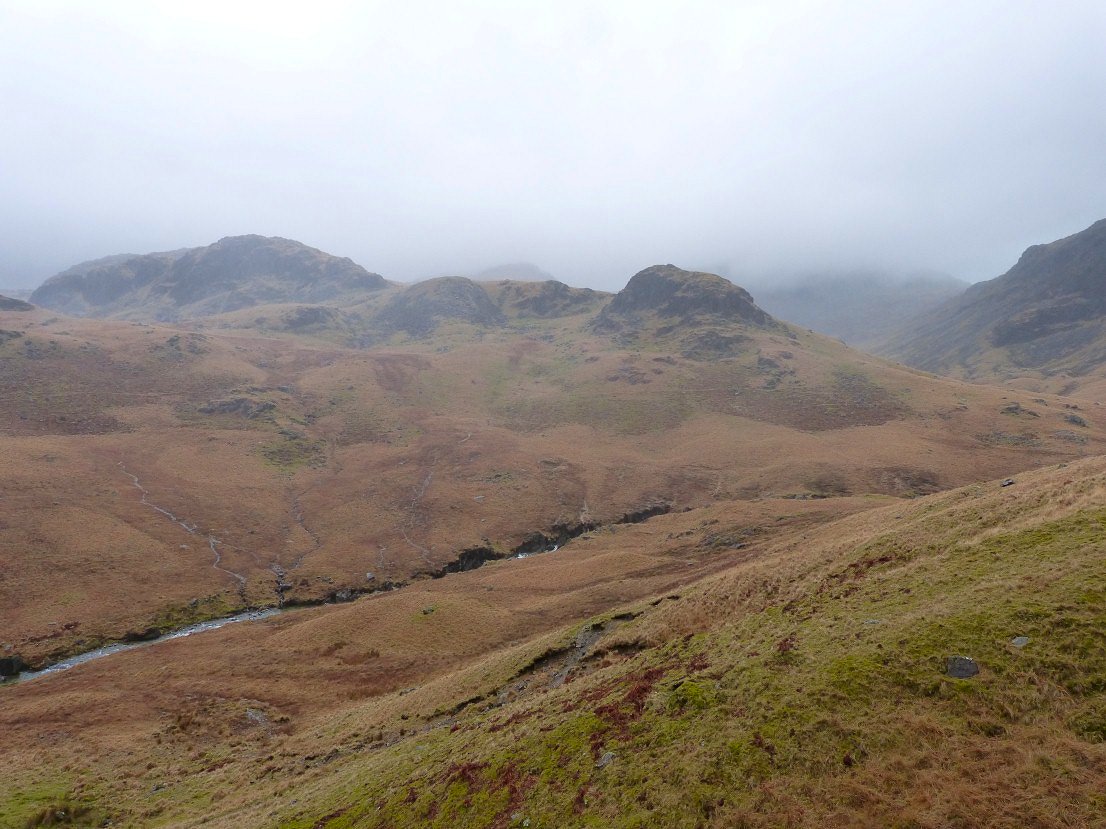 And there wasn't really anything to see all the way off Harter and across to Hard Knott. We finally had a bit of a view as we drop down to Lingcove Beck. Scar Lathing on the left is the biggest of the various bumps around the Great Moss..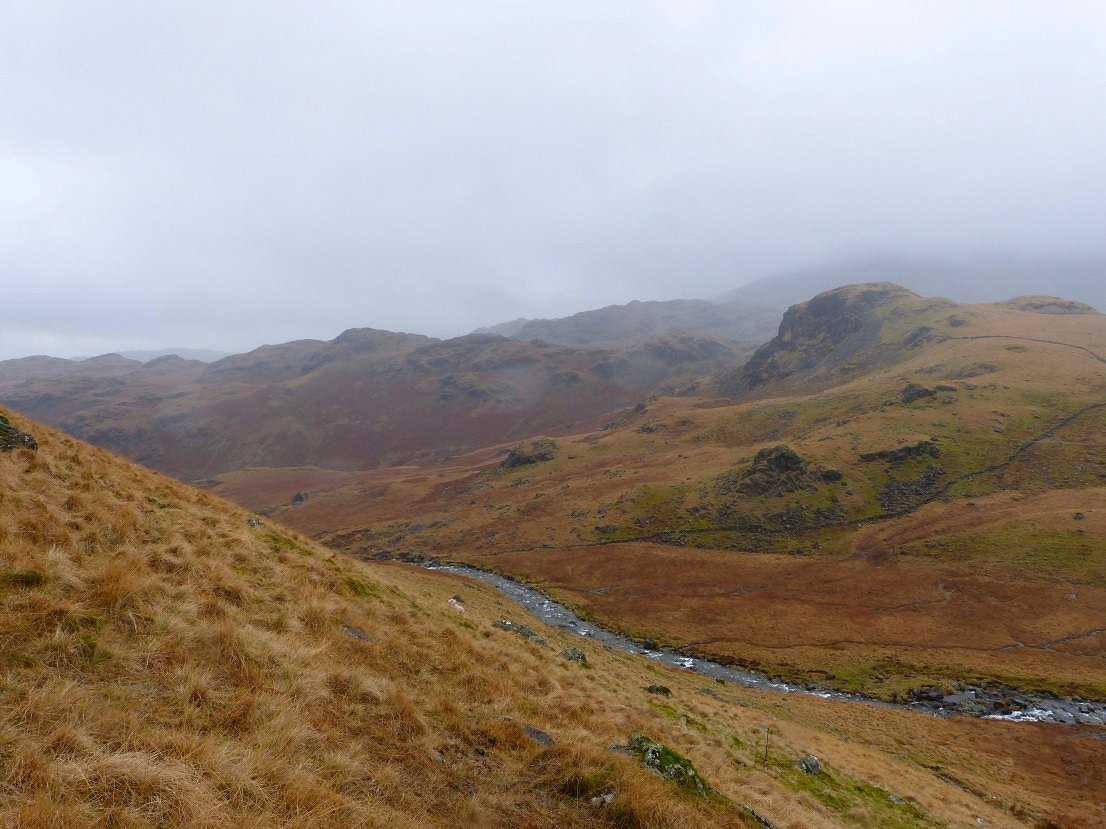 Looking downstream.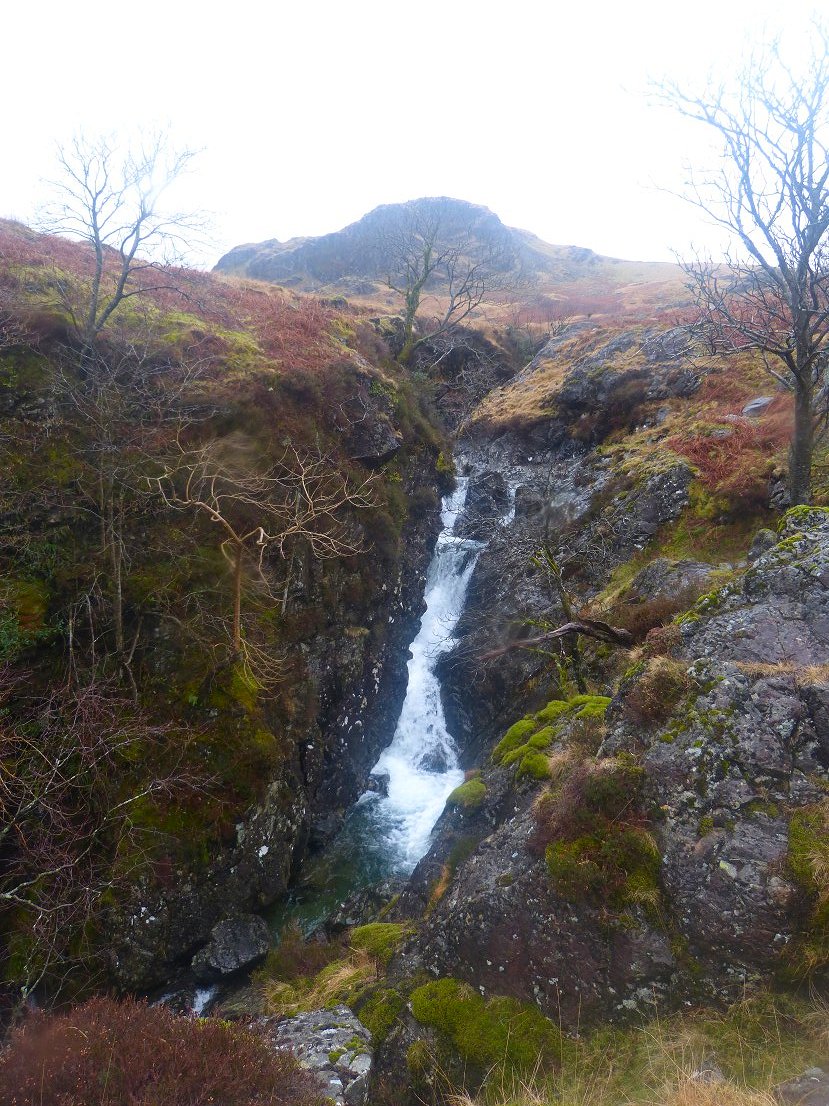 One of several lovely falls above Lingcove Bridge.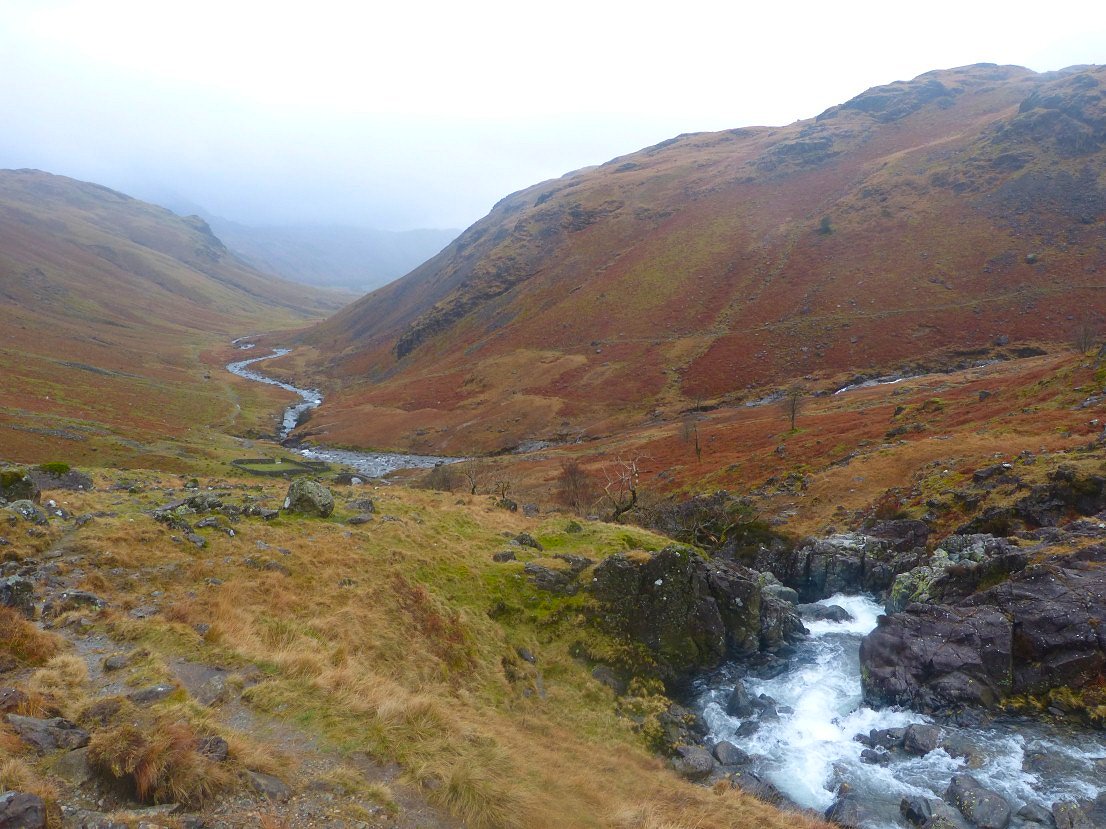 Walking down to Lingcove Bridge.
.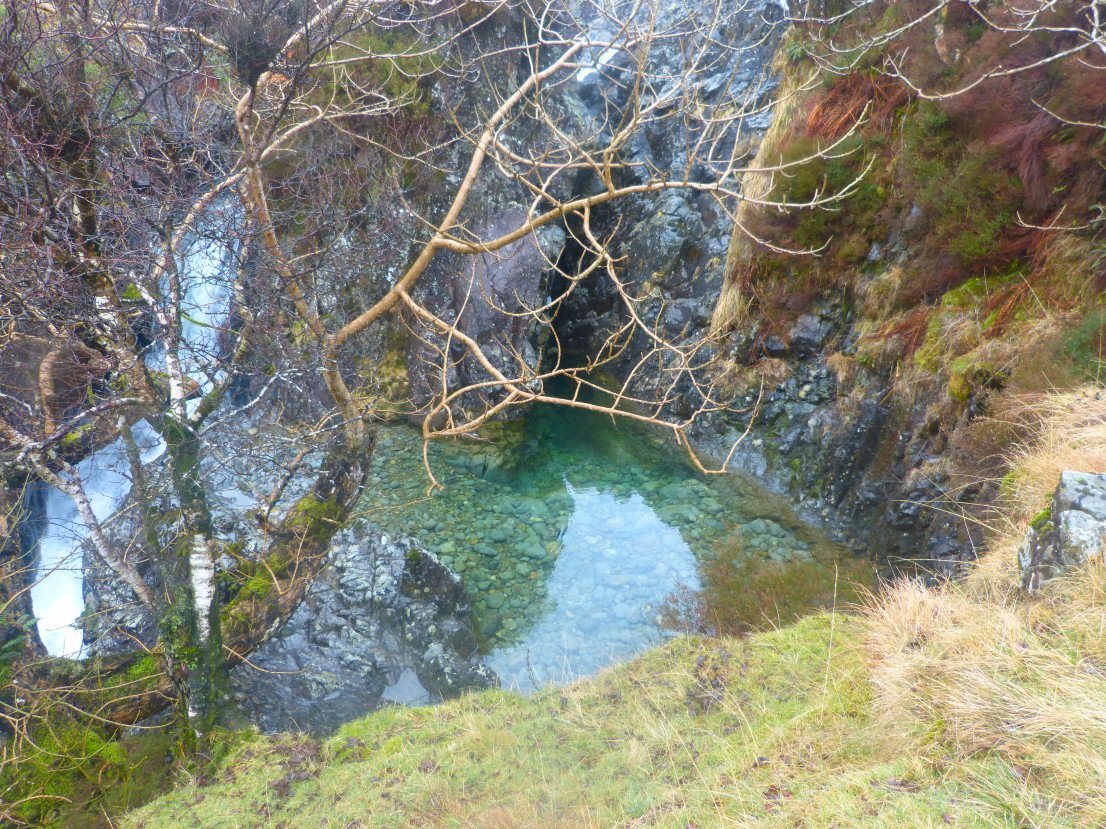 Emerald pool by the path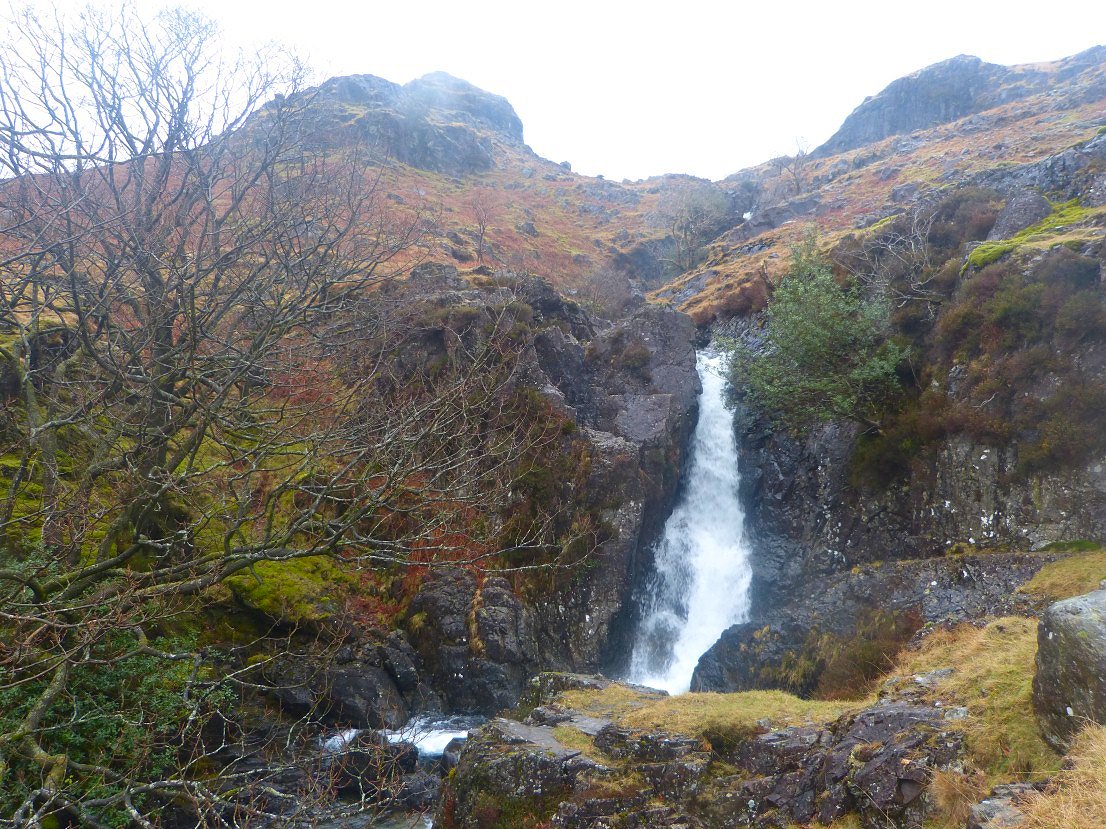 Another of the falls.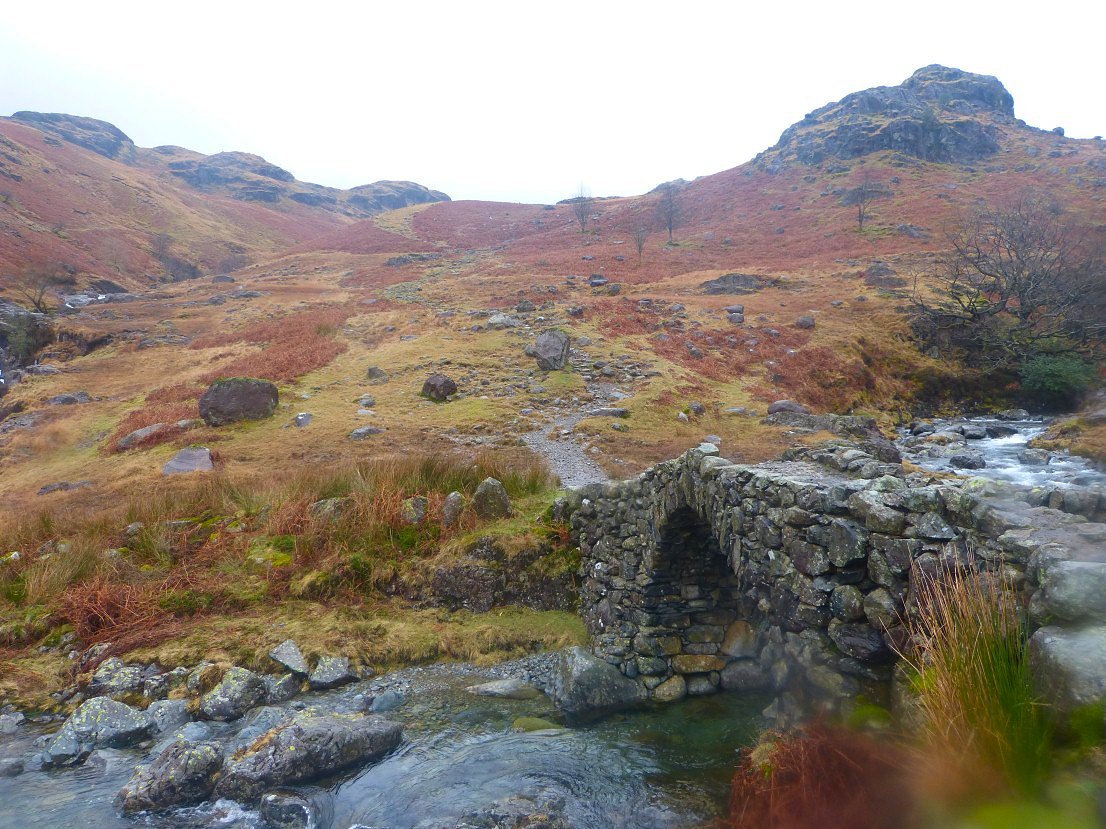 Lingcove Bridge.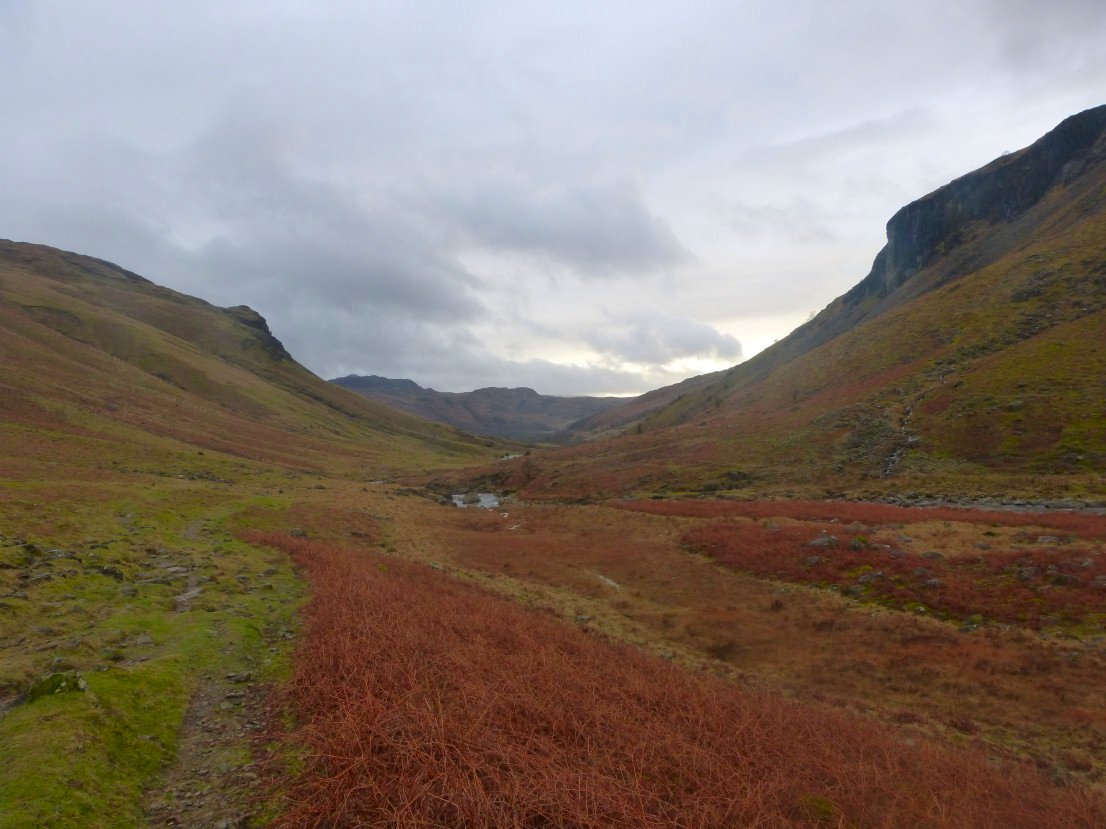 Typically the skies are brightening as we near the end of the walk.
Bowfell appears.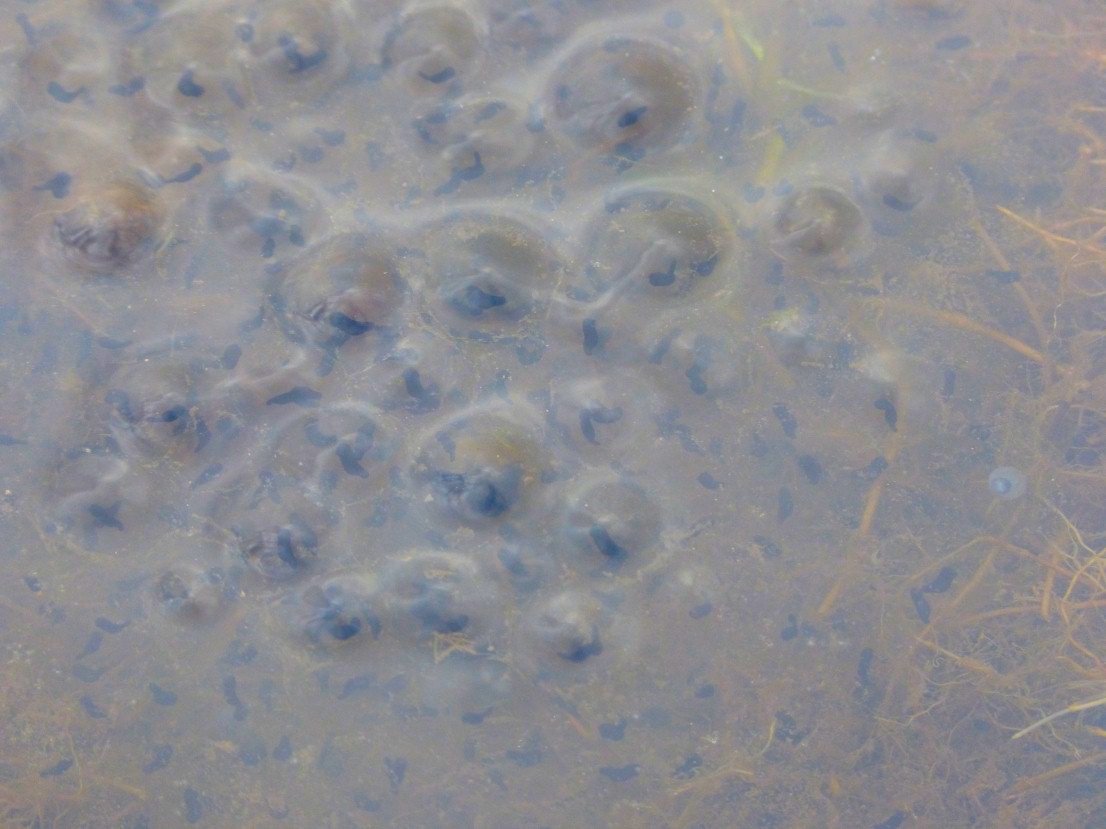 Plenty of new life in the puddles.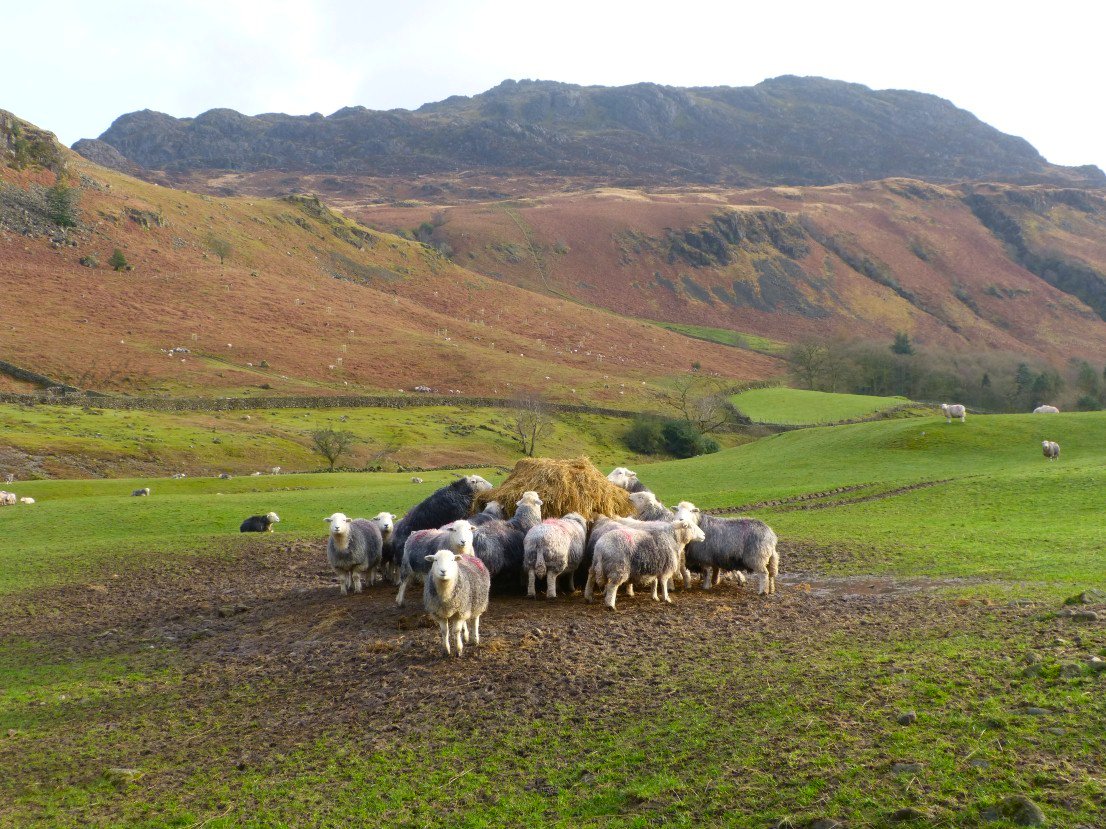 Looking up to Harter fell.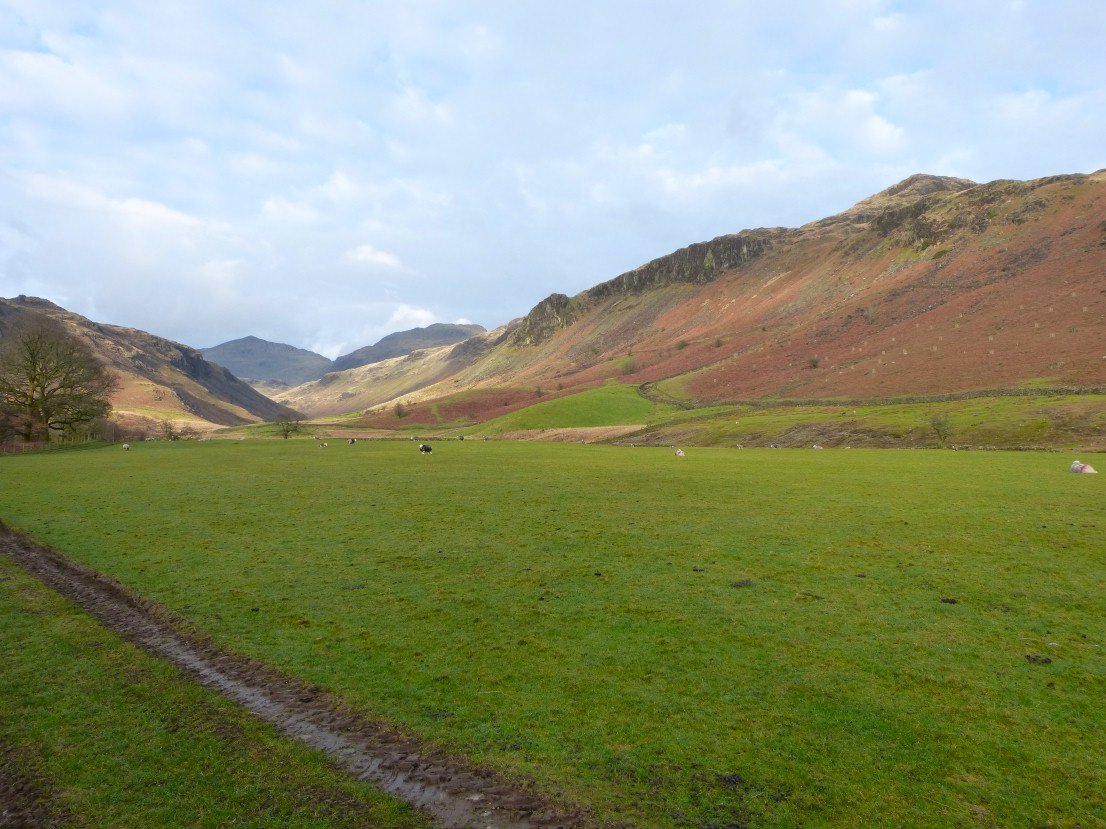 Becoming a lovely afternoon now.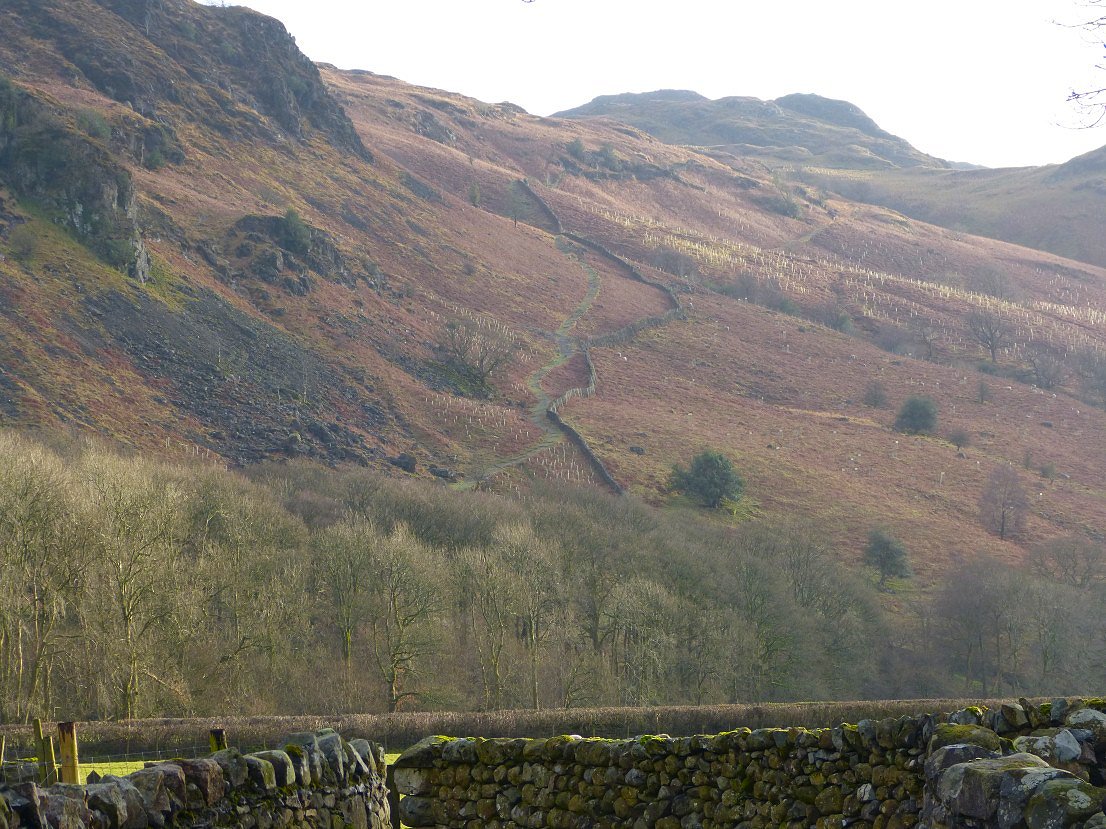 Our path used in ascent. It looks steeper from here than it felt walking up it.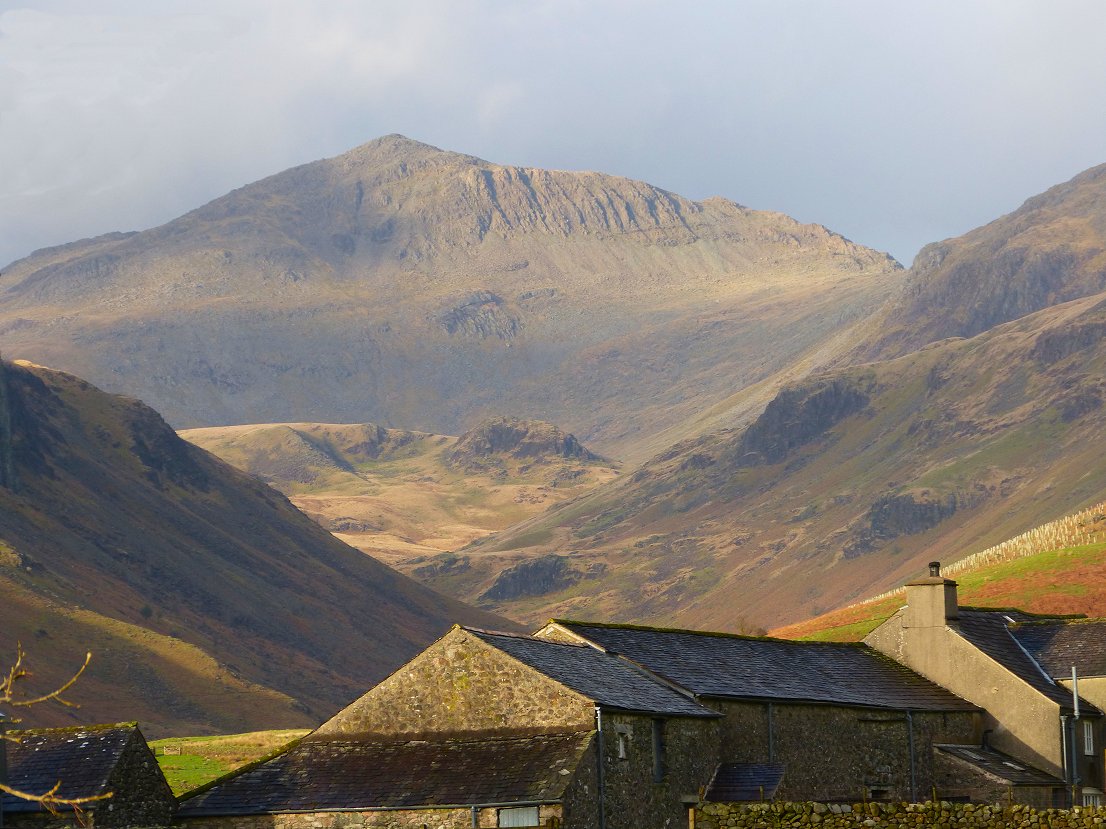 Brotherikeld farm and Bowfell catching the light.