WWW.KARLSWALKS.CO.UK
PICTURES AND TRIP REPORTS FROM MY WALKS IN THE ENGLISH LAKE DISTRICT
---
Caiston Glen and Dovedale
19th February 2017
Route. Cow Bridge - Hartsop Hall - Caiston Glen - Scandale Tarn - High Bakestones - Dove Crag - Dovedale - Hartsop Hall - Cow Bridge ( about 8 miles 2300ft ascent )
Once more over the Kirkstone Pass this time parking at Cow Bridge for a first time walk up the full length of Caiston Glen.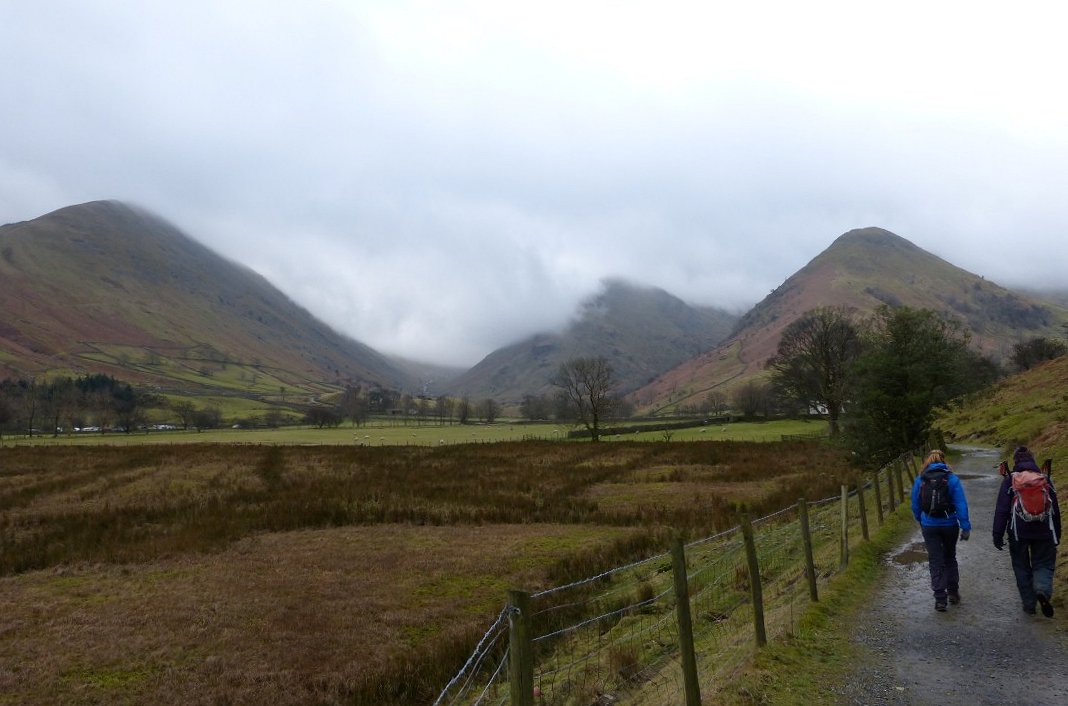 The weather as you can see was a little cloudy but the Ambleside side of the pass was completely foggy even at low altitudes.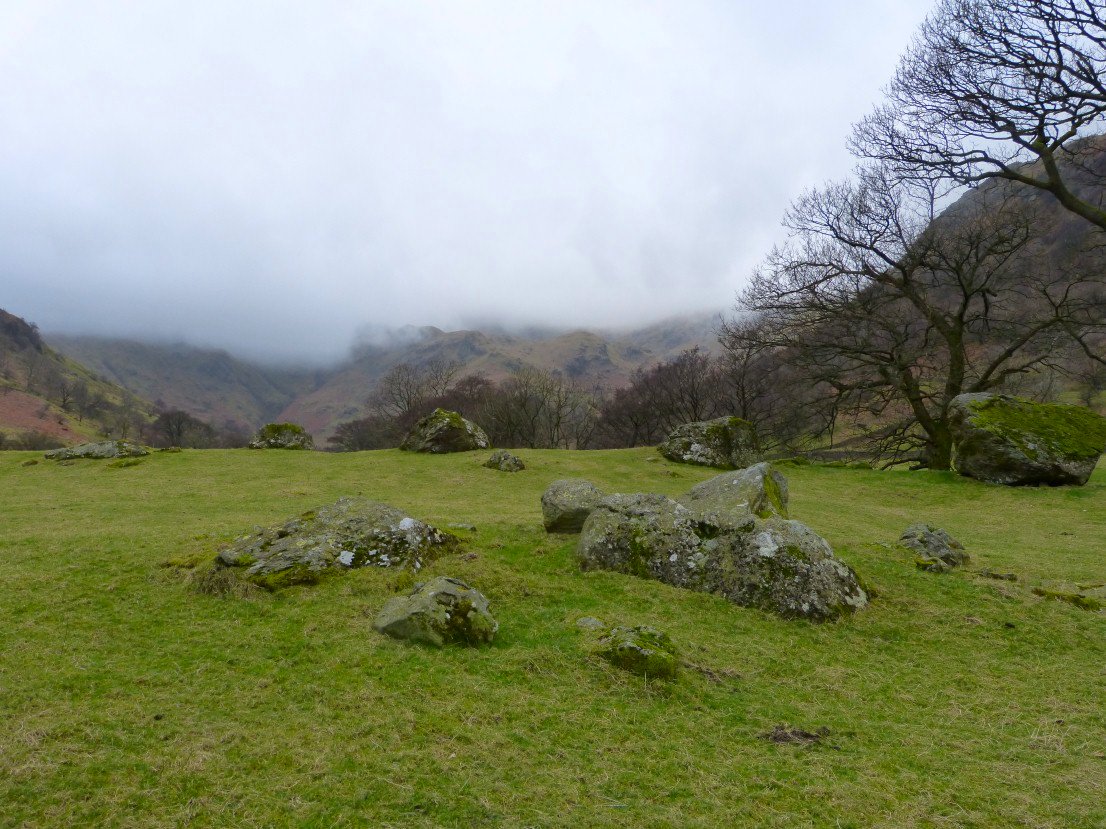 Our descent route down by Dove Crag looks very misty though.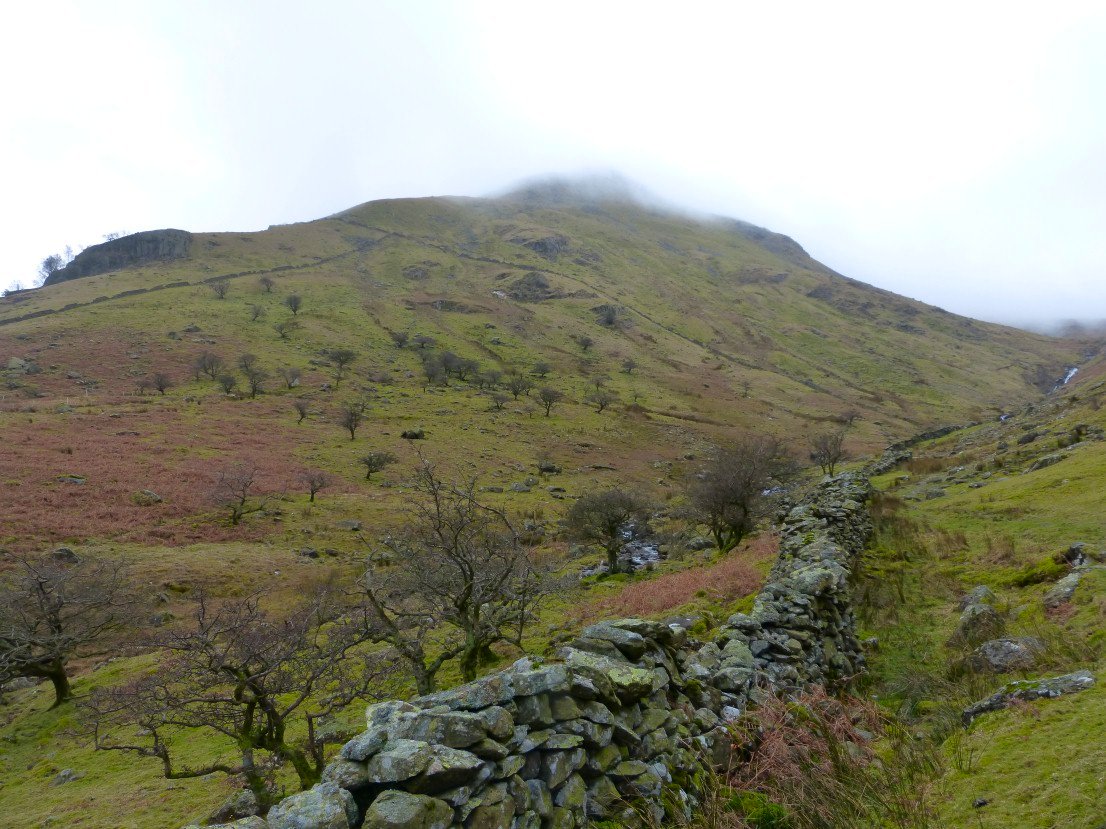 Middle Dodd seen from near the bottom of Caiston Glen.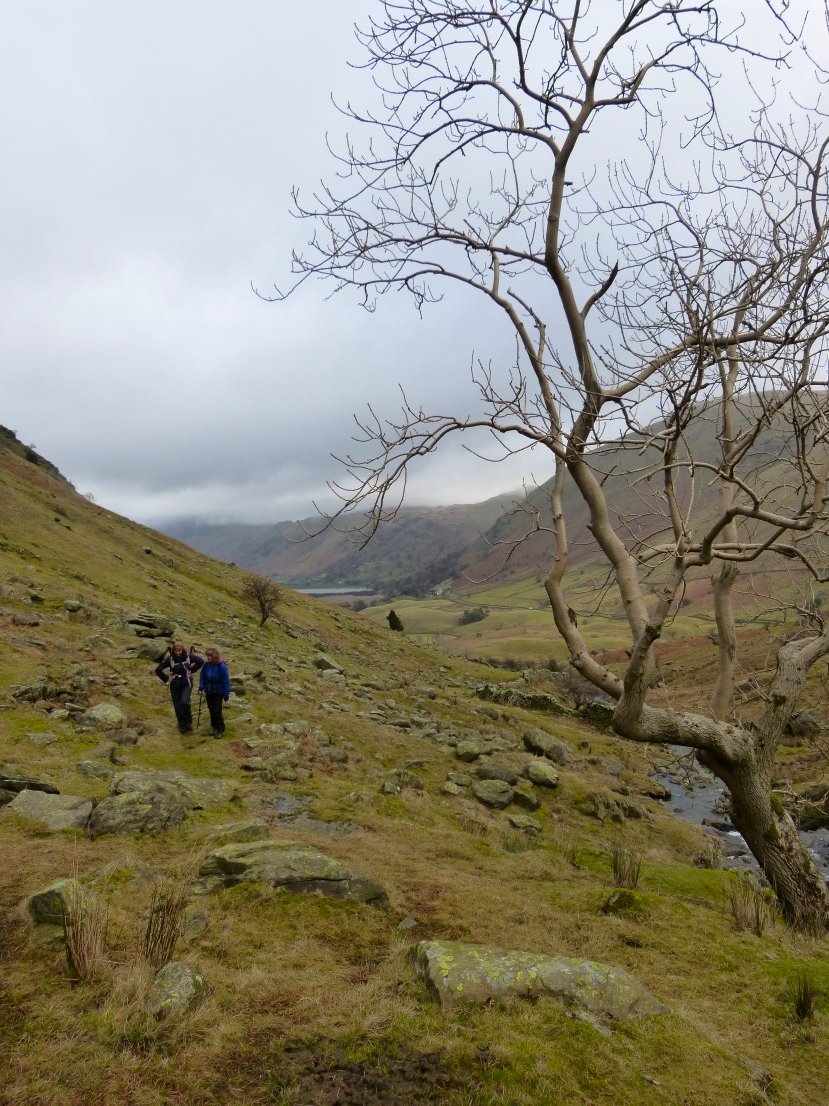 Looking back to Brothers Water.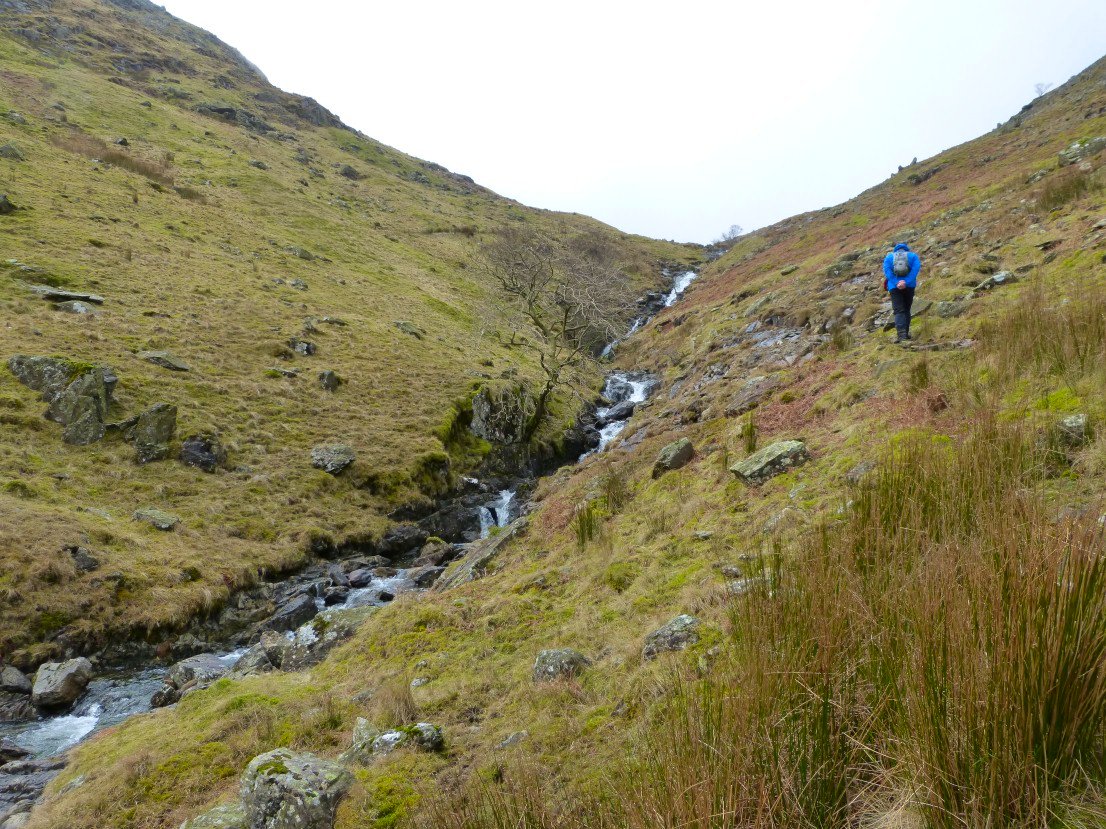 The climb is never really steep but it was enough to work up a nice lather.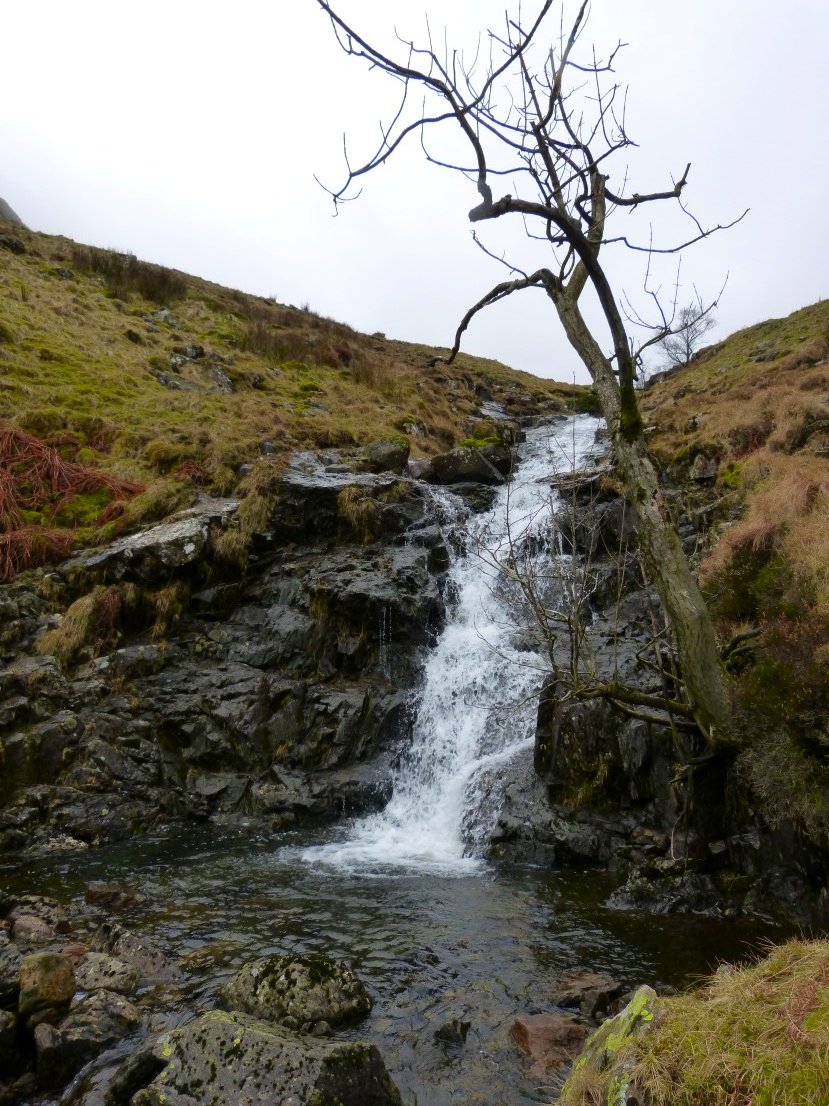 Lots of nice little cascades to look at on the climb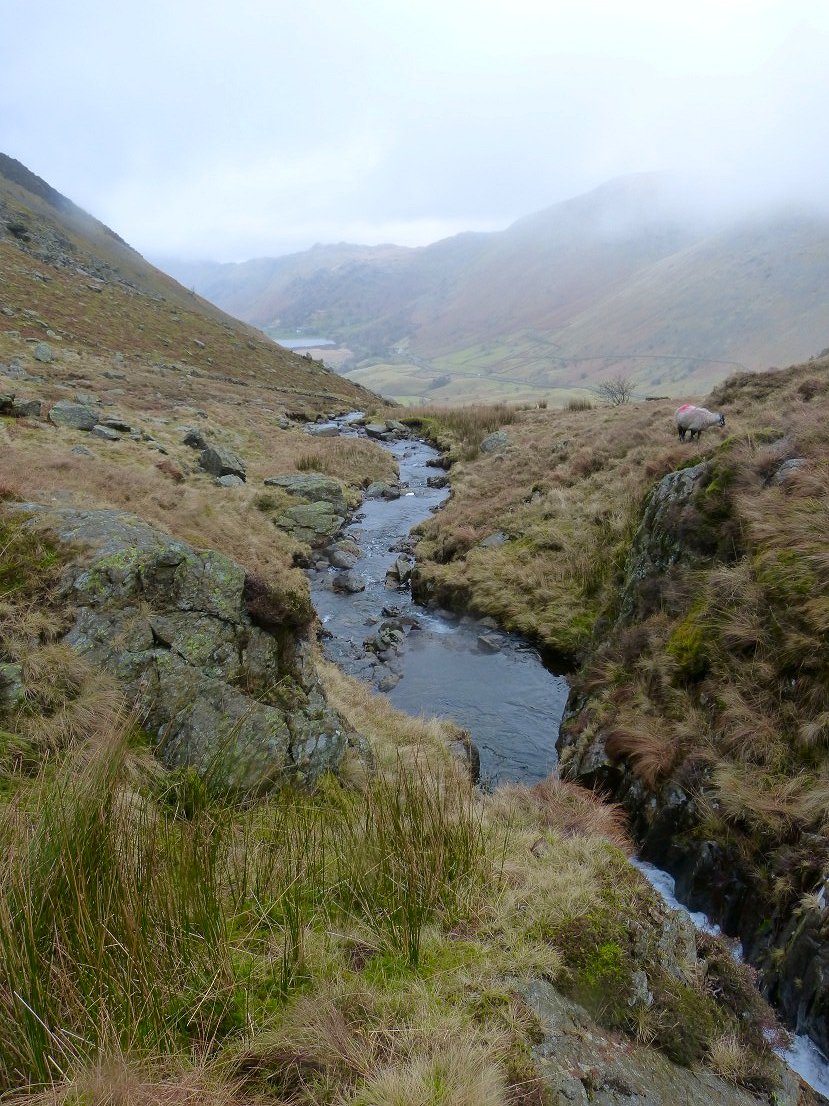 View from higher up and Angletarn Pikes can just be made out in the mist.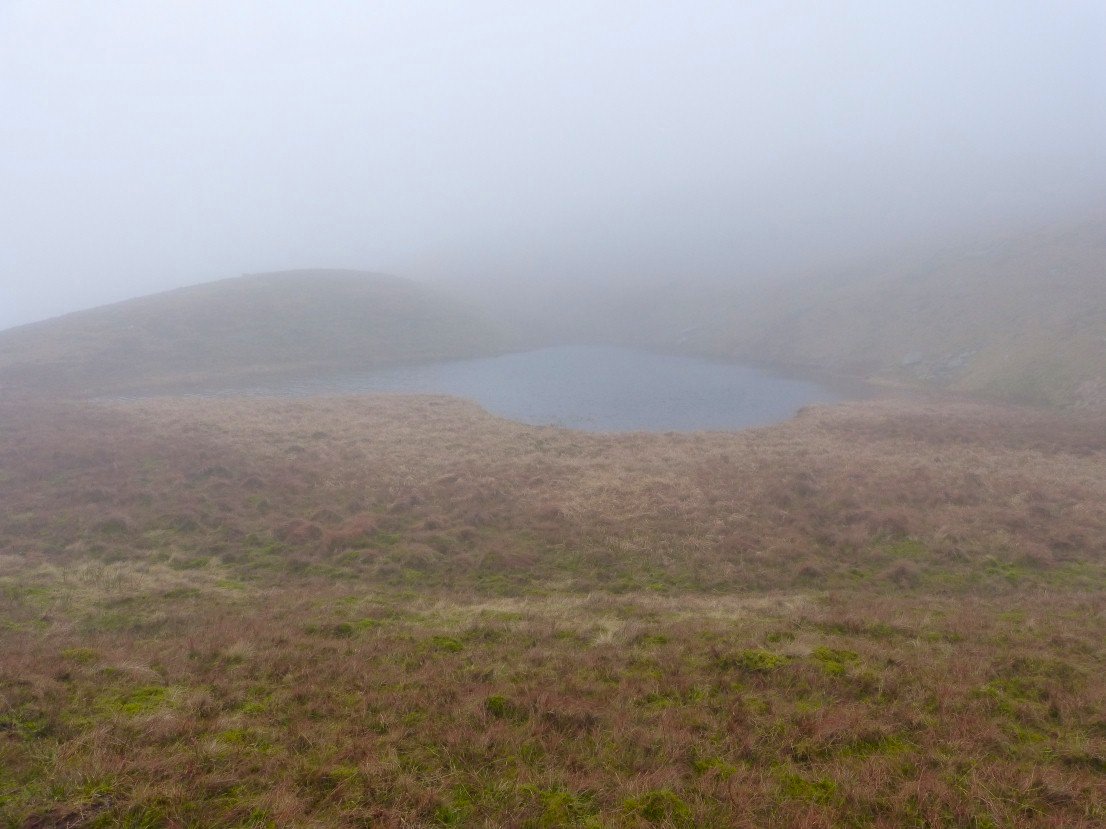 Scandale Tarn.
After a snack sheltering by the wall we set of for High Bakestones. Anne and Patrick joined Lynn, Sue and myself today..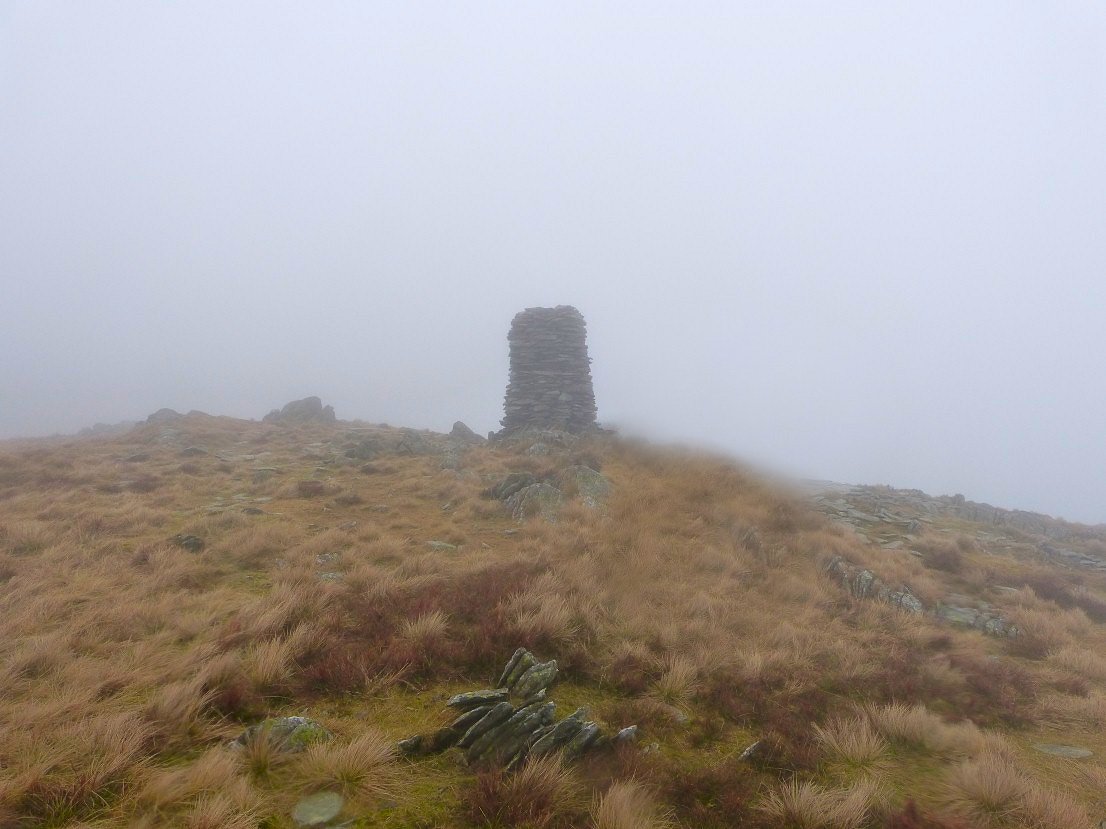 The big cairn on High Bakestones.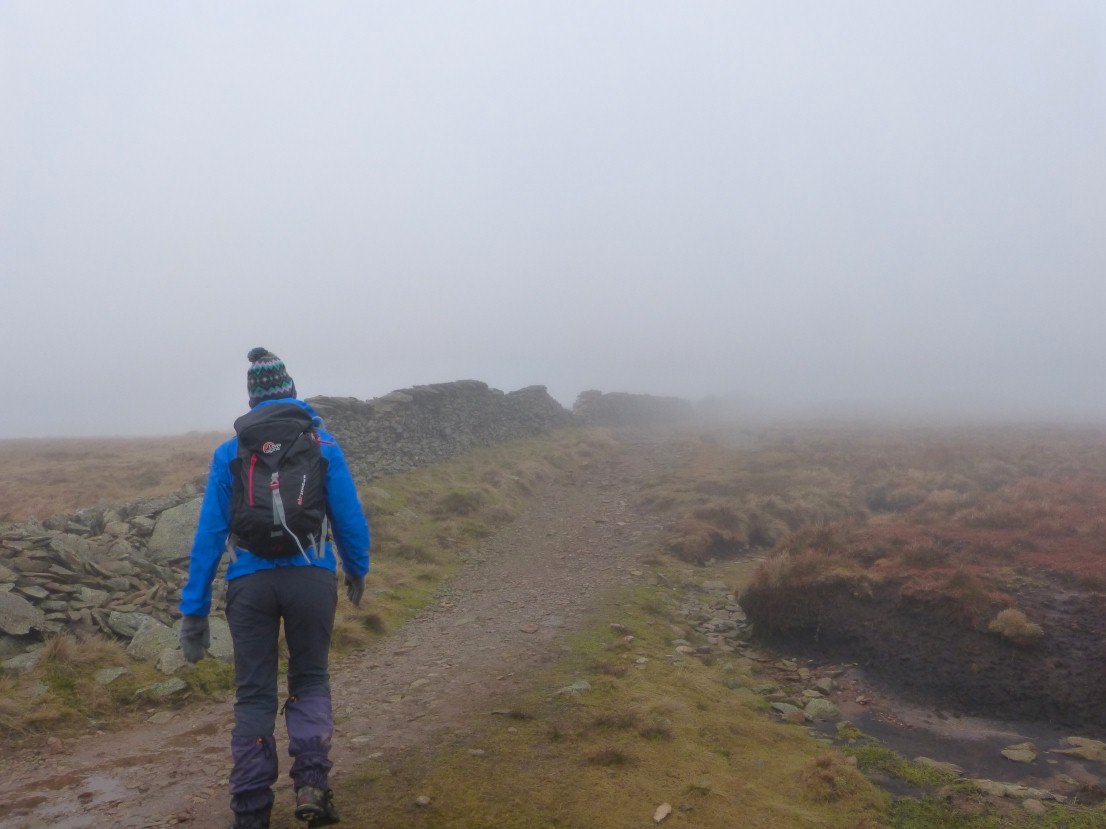 After a bit of a climb we meet the Fairfield Horseshoe super highway and turn right.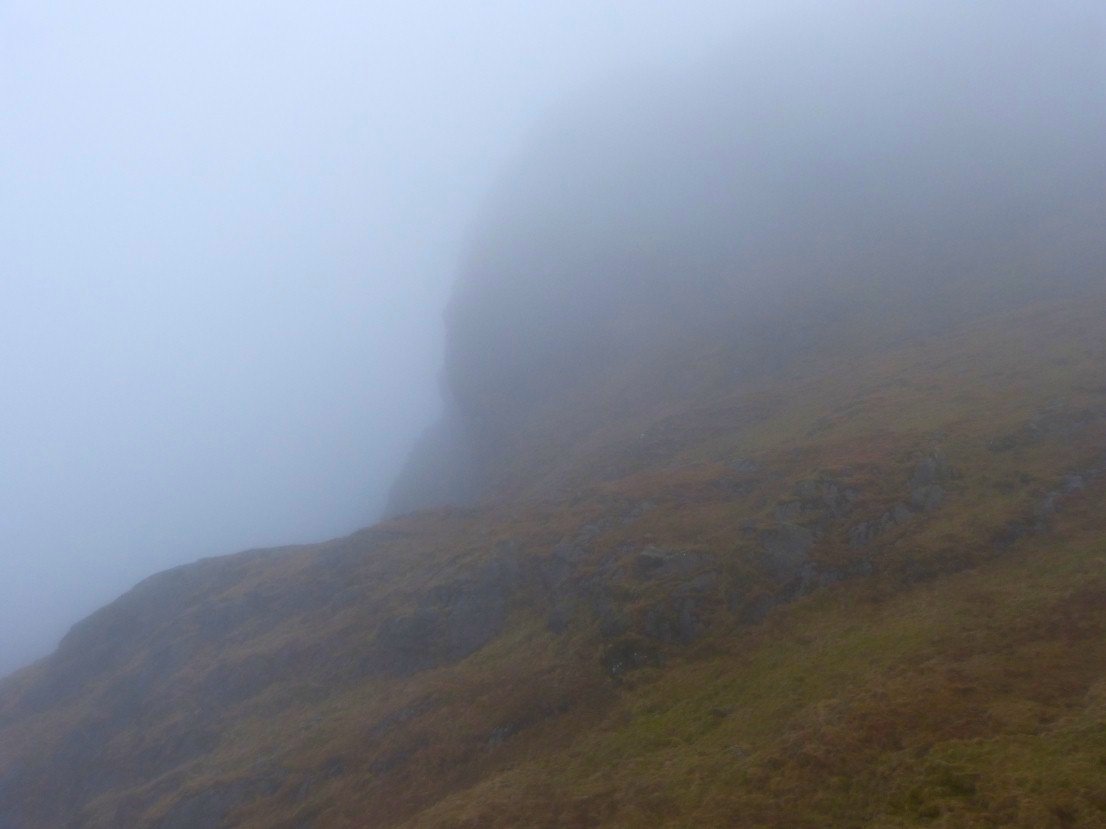 Dove Crag looms out of the mist as we descend into Dovedale.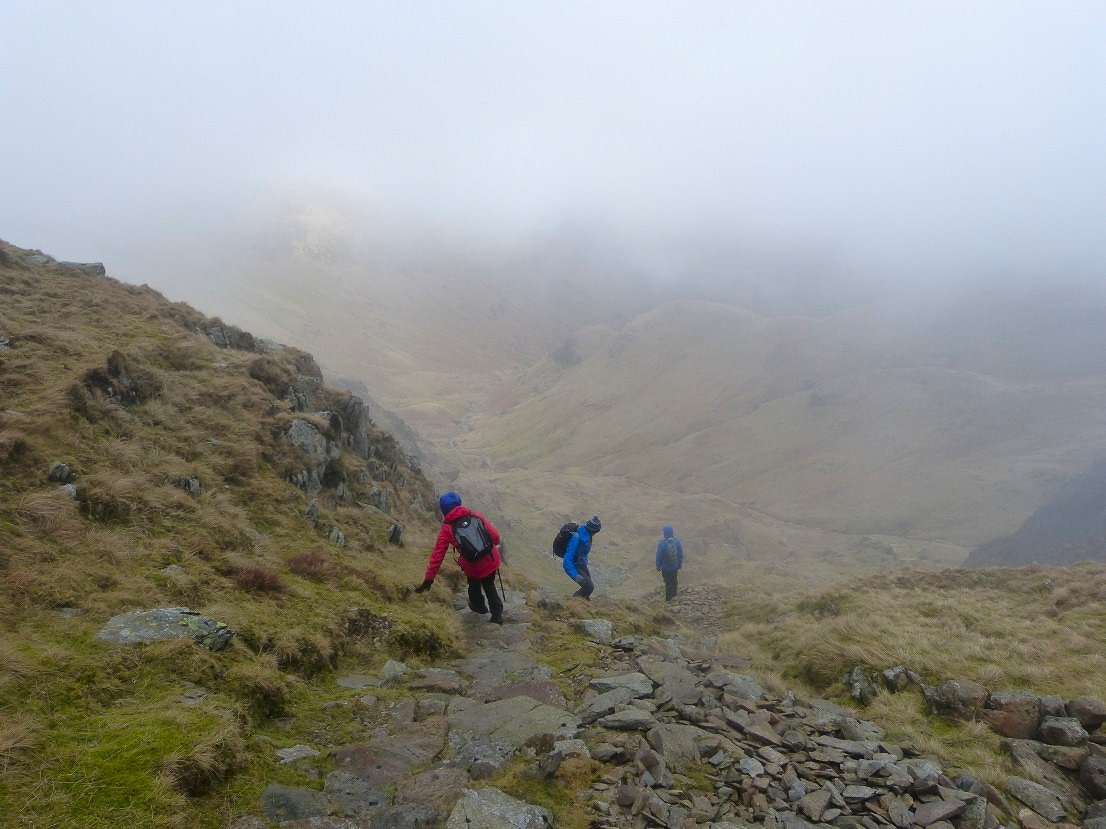 The damp weather made the steps in the steep gully very tricky so we took great care on the descent.. I have only ever climbed this and I think I preferred coming up to going down.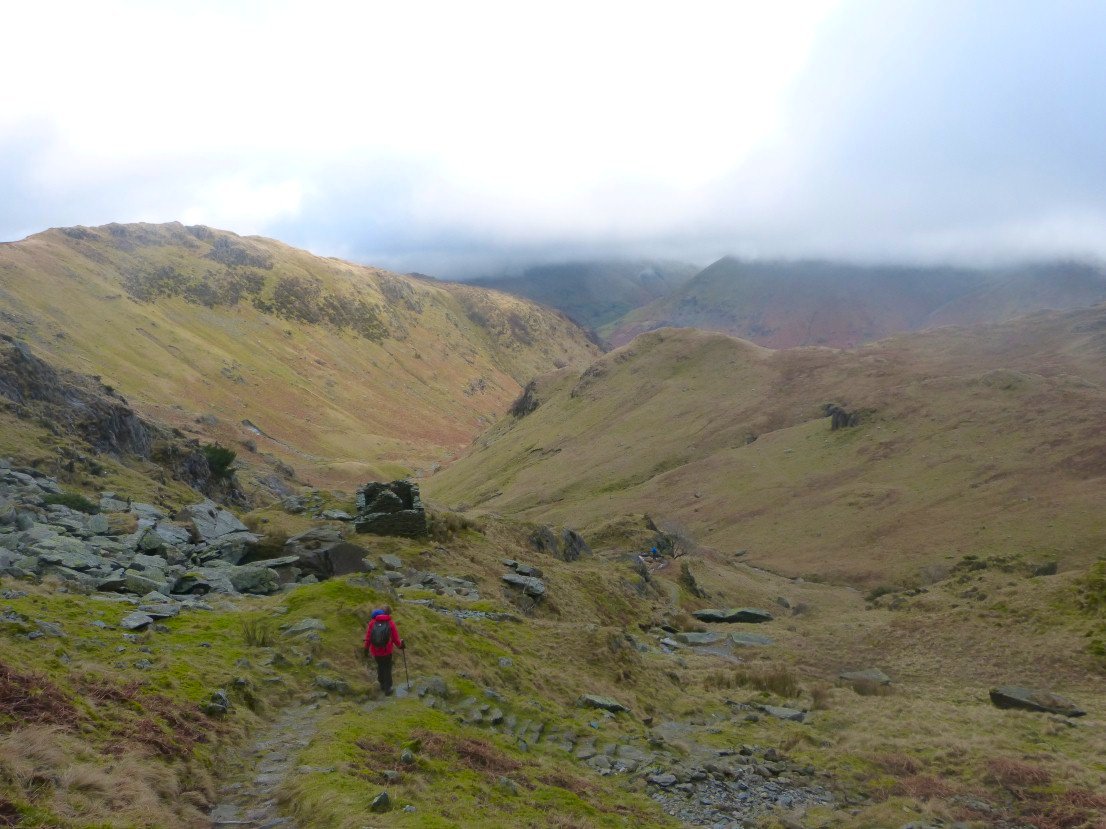 Eventually we all made it safely and even had a bit of a view ( of Hartsop-Above-How in this case ).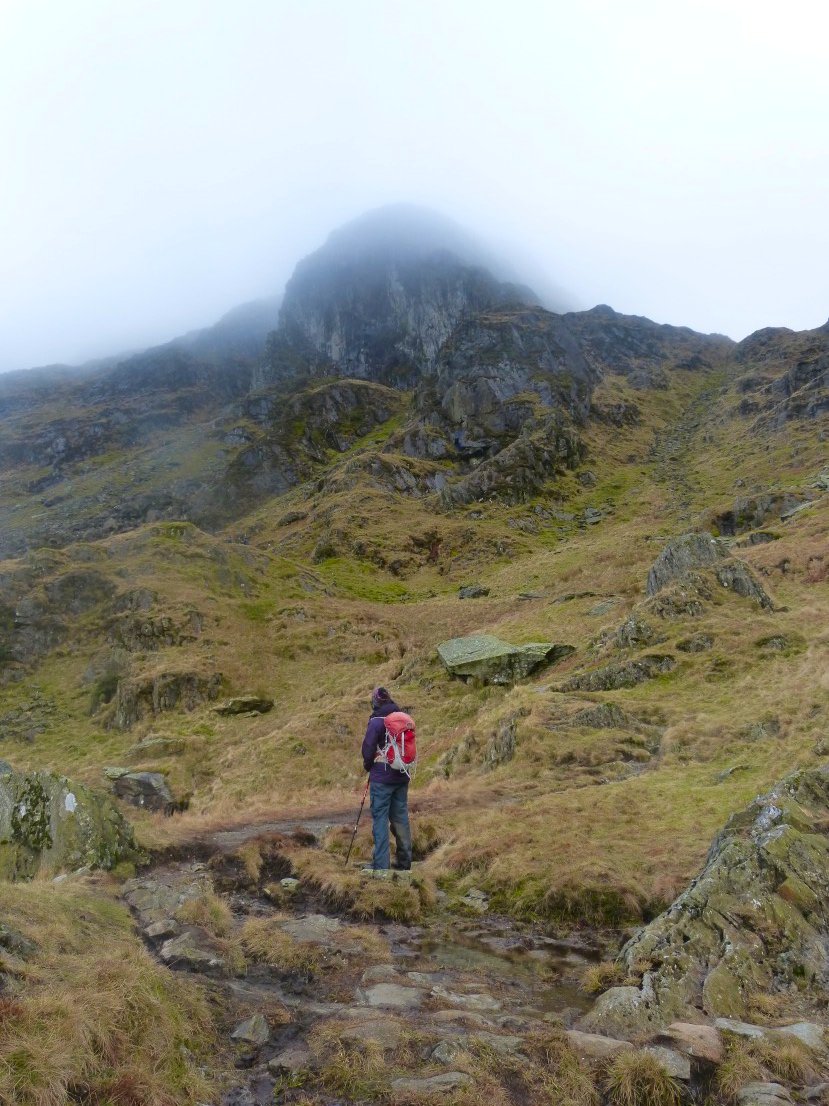 Sue looking up to see if she can spot the Priest's Hole cave.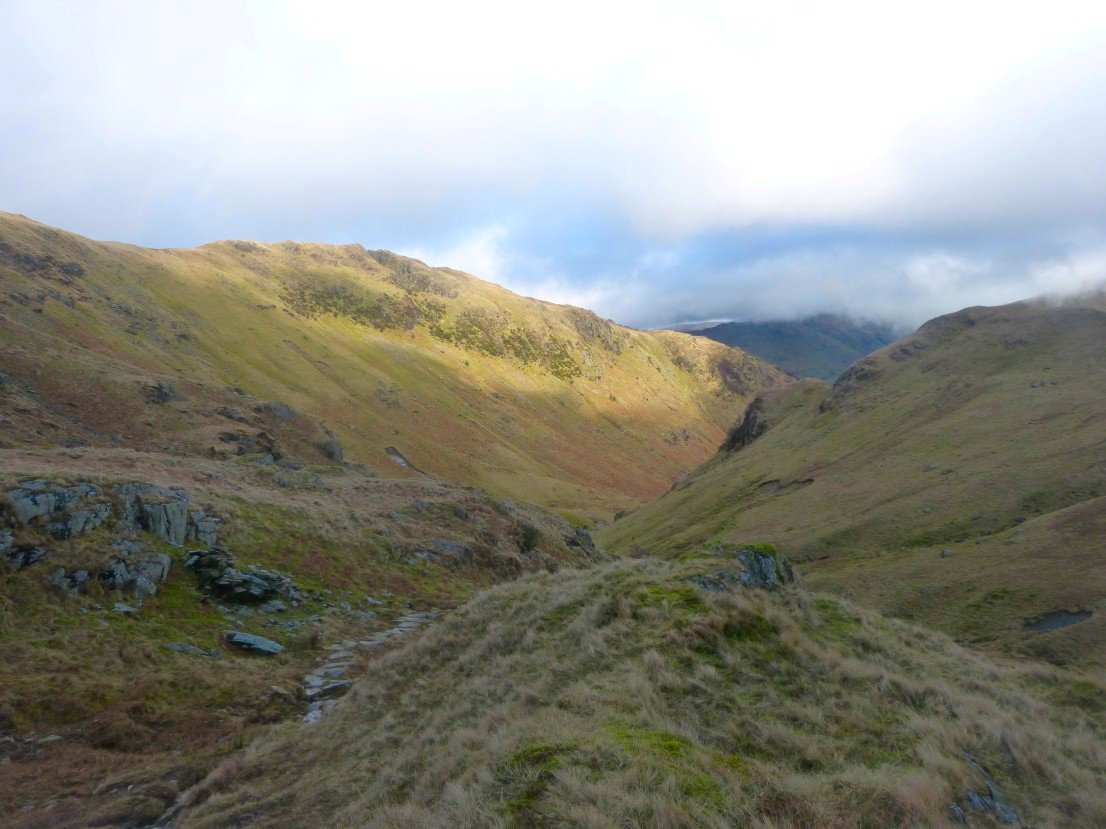 Blue sky and sunshine on Hartsop-Above-How.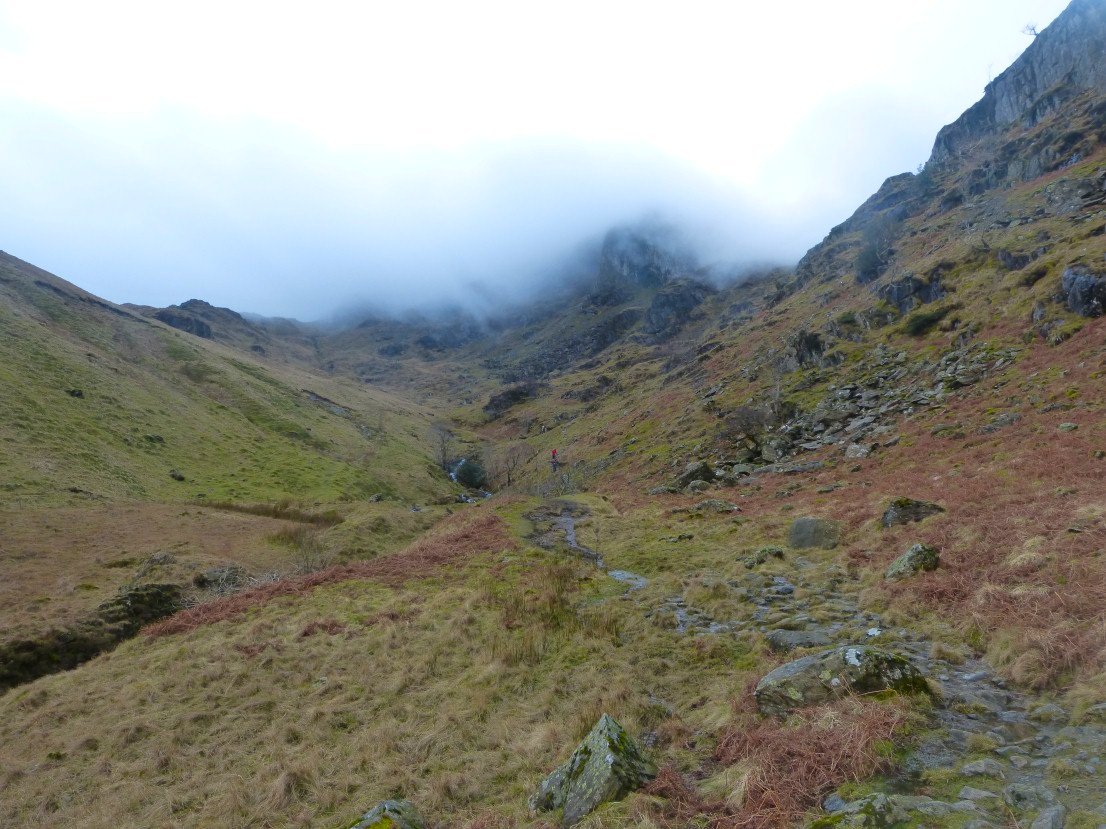 Dove Crag still not clearing.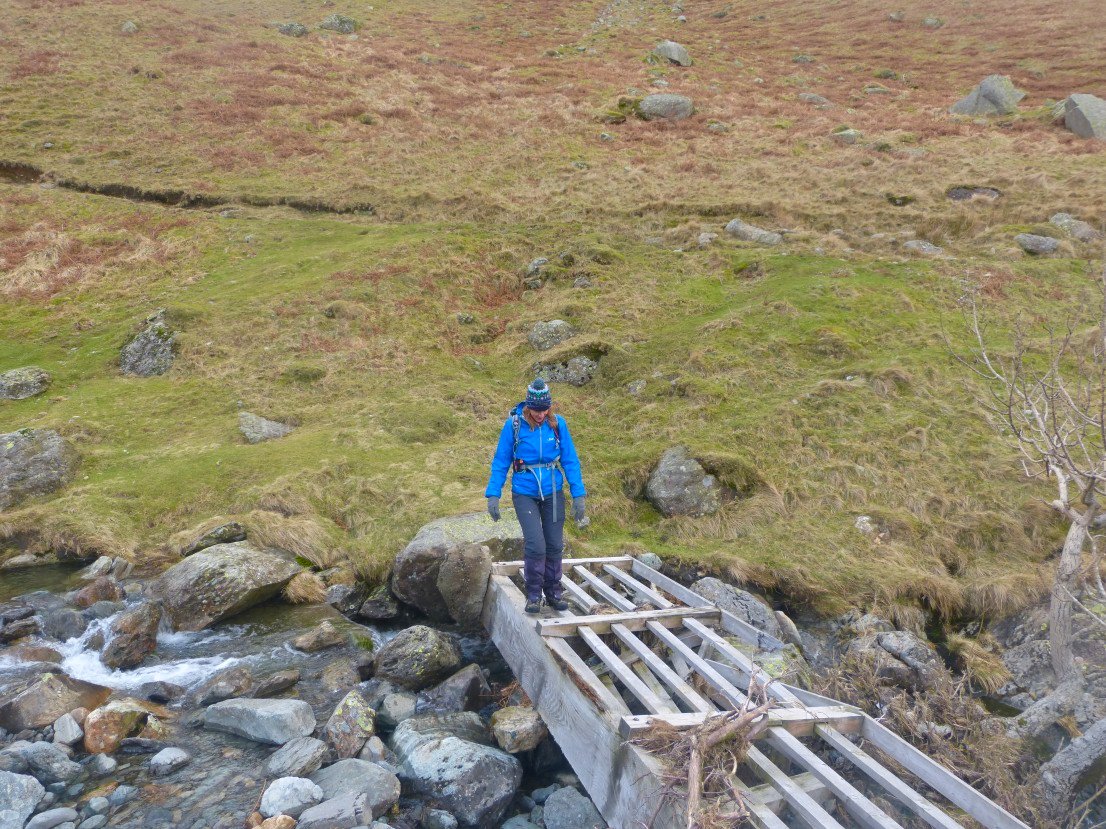 Not being a priority case ( as there are paths either side of the beck ) the bridge over Dovedale Beck has not yet been replaced. Although you can use the old one with a little care.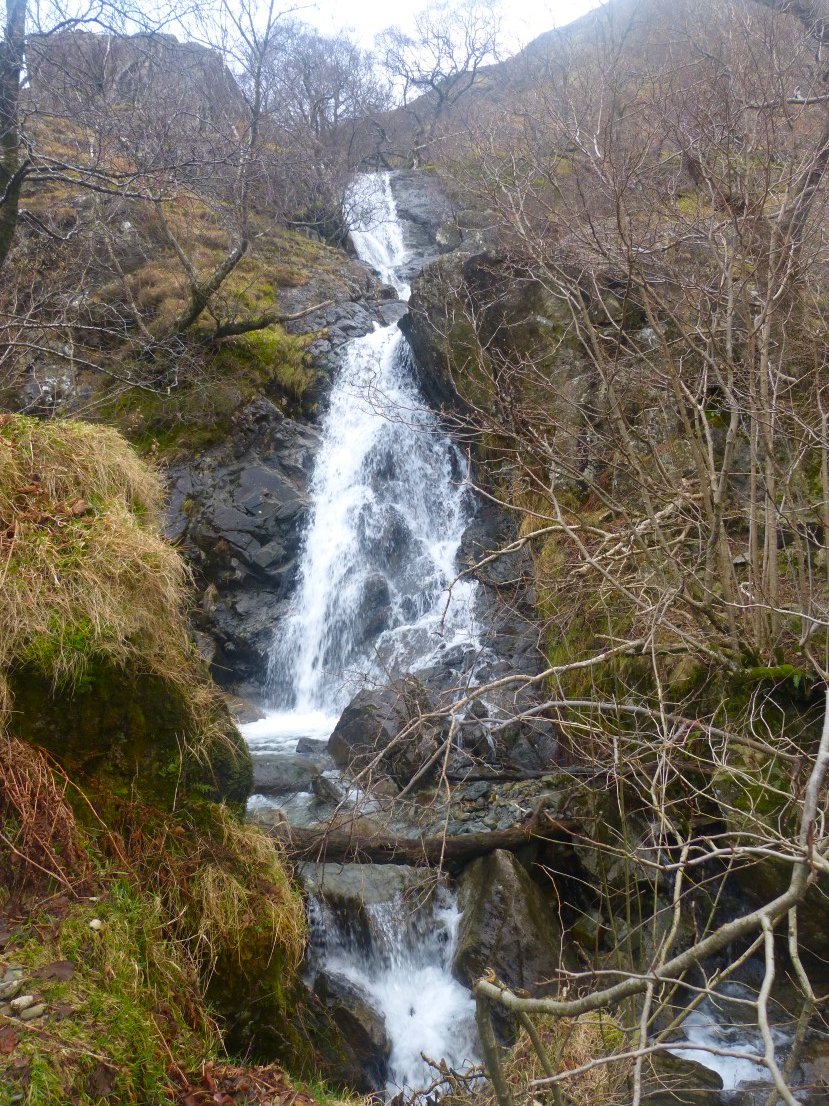 Waterfalls in Dovedale Beck.
High Hartsop Dodd and Hogget Gill.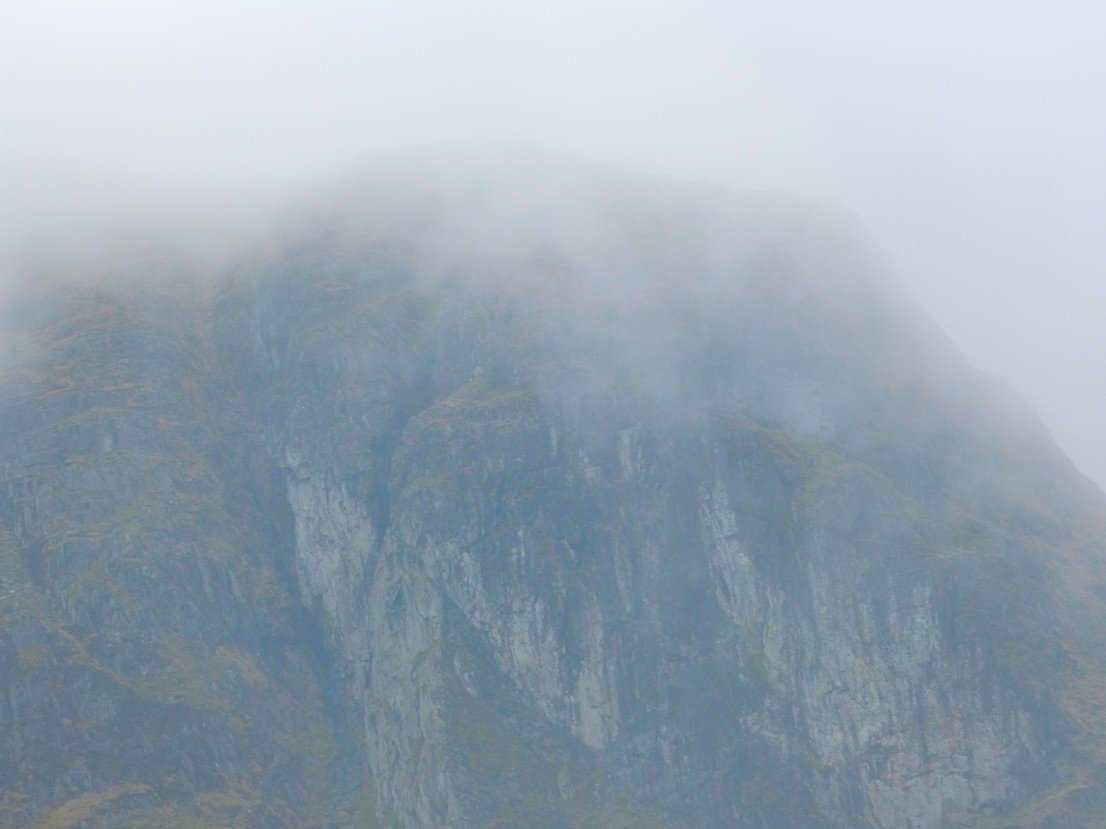 The cave is just visible now ( the small black "letterbox" centre right.).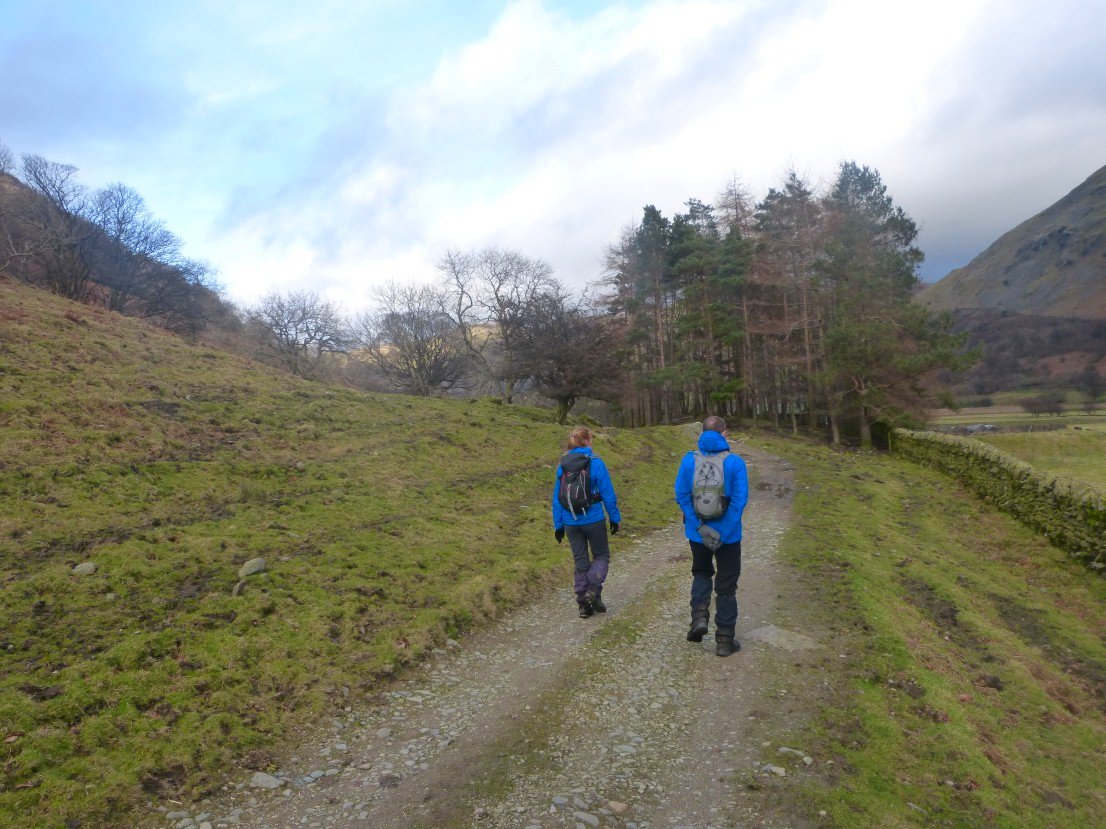 It's a fine afternoon now..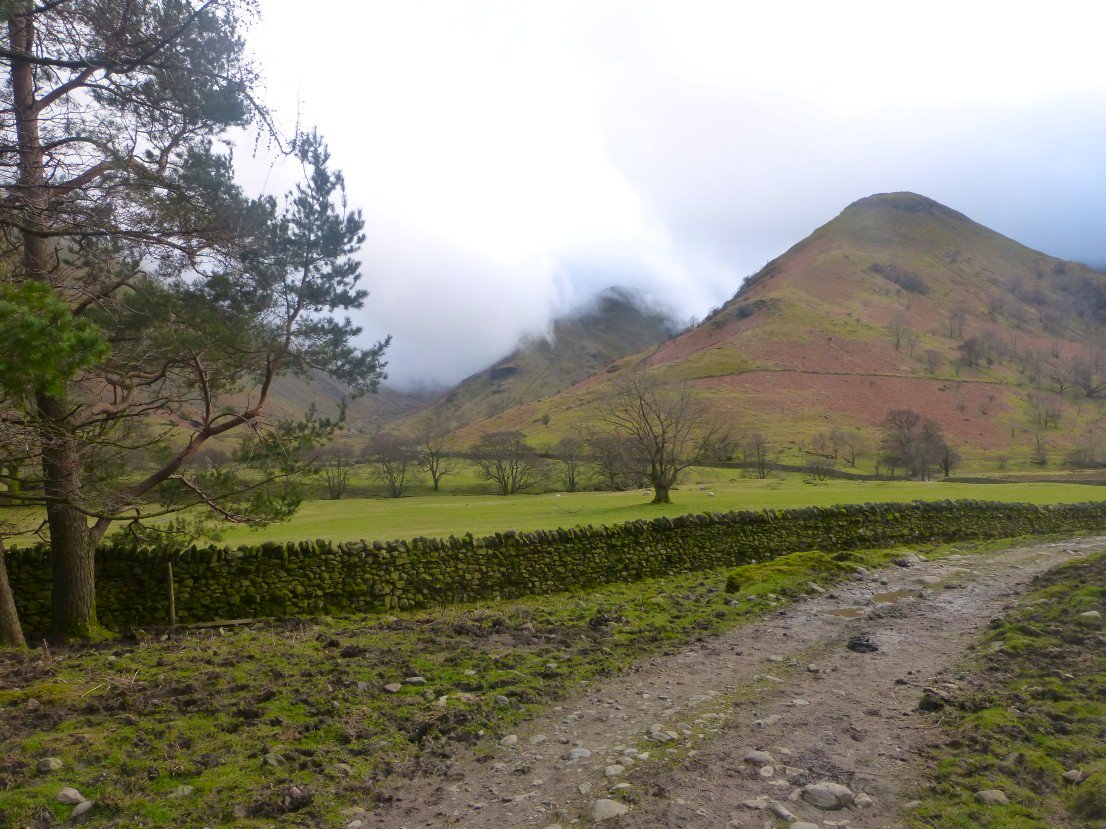 Middle Dodd in the cloud and High Hartsop Dodd.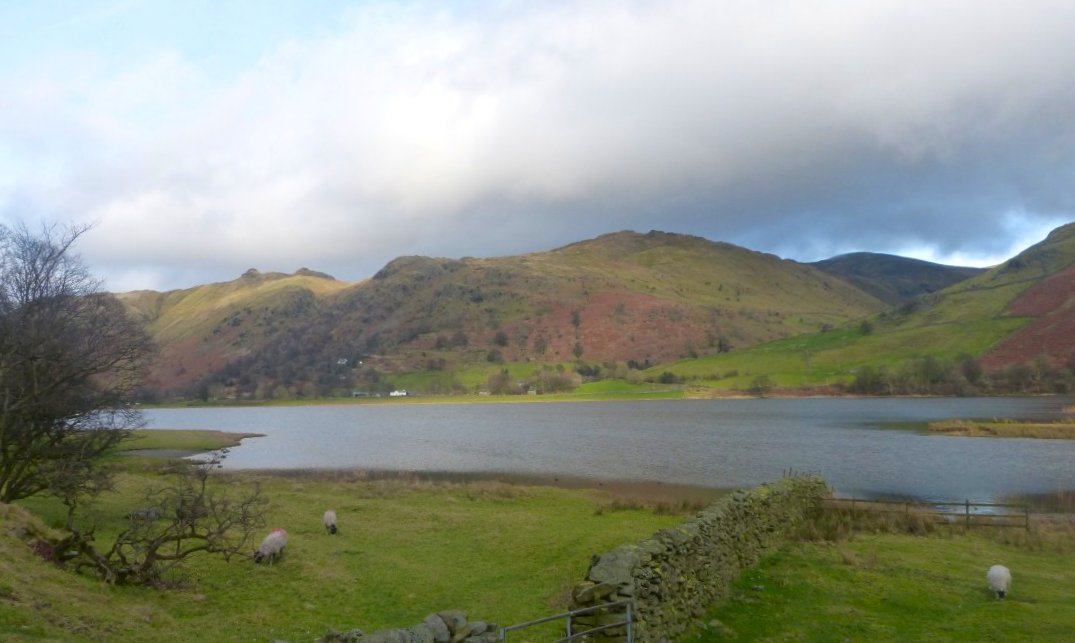 Brothers Water with Brock Crags and the twin tops of Angletarn Pikes above.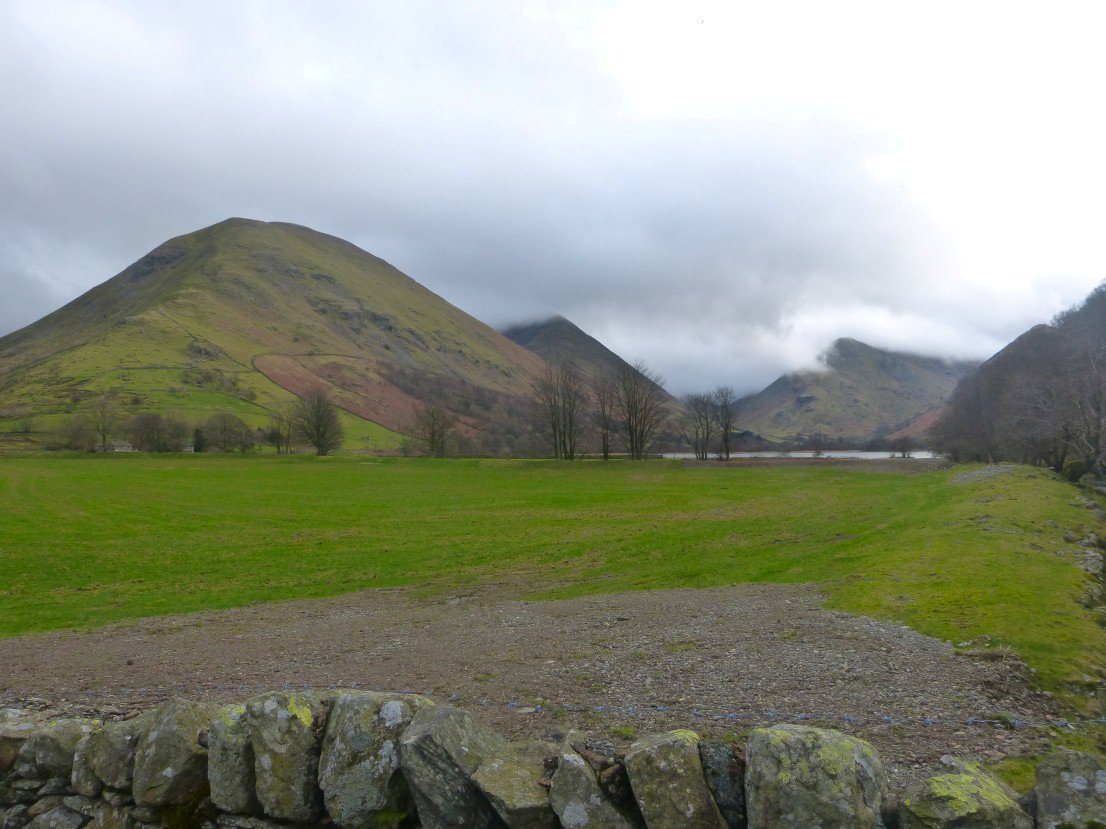 Quite a bit brighter than this morning but again the Ambleside side of the Kirkstone pass was really foggy.