WWW.KARLSWALKS.CO.UK
PICTURES AND TRIP REPORTS FROM MY WALKS IN THE ENGLISH LAKE DISTRICT
---
Red Screes and Scandale
3rd December 2017
Route. Ambleside - The Struggle - Snarker Pike - Red Screes - Scandale Pass - Scandale - Ambleside ( about 8 miles 2600ft ascent )
A cold but lovely day today for a round that we did about three years ago in rain and snow. The common consensus is that you should do this walk the other way around so you have the better views as you descend the ridge over Snarker Pike but today we had planned on carrying on to the High Pike ridge and come down that way but as it happened we didn't think we had enough time so came down Scandale instead.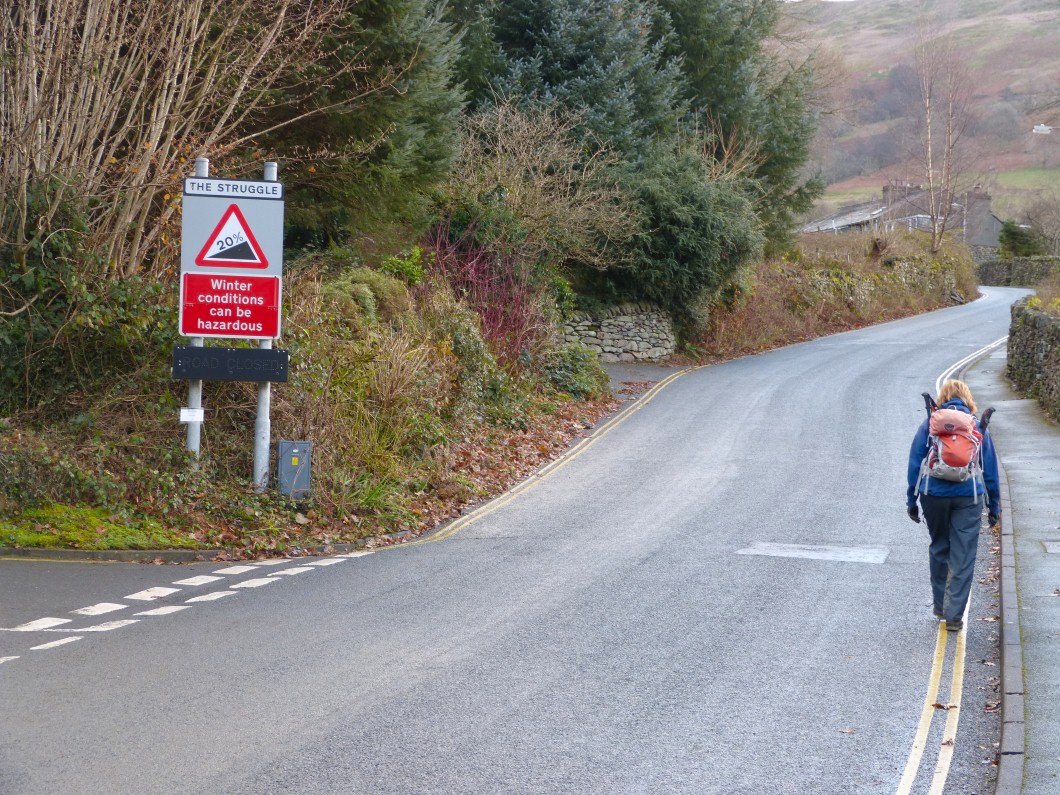 Sue not struggling on the Struggle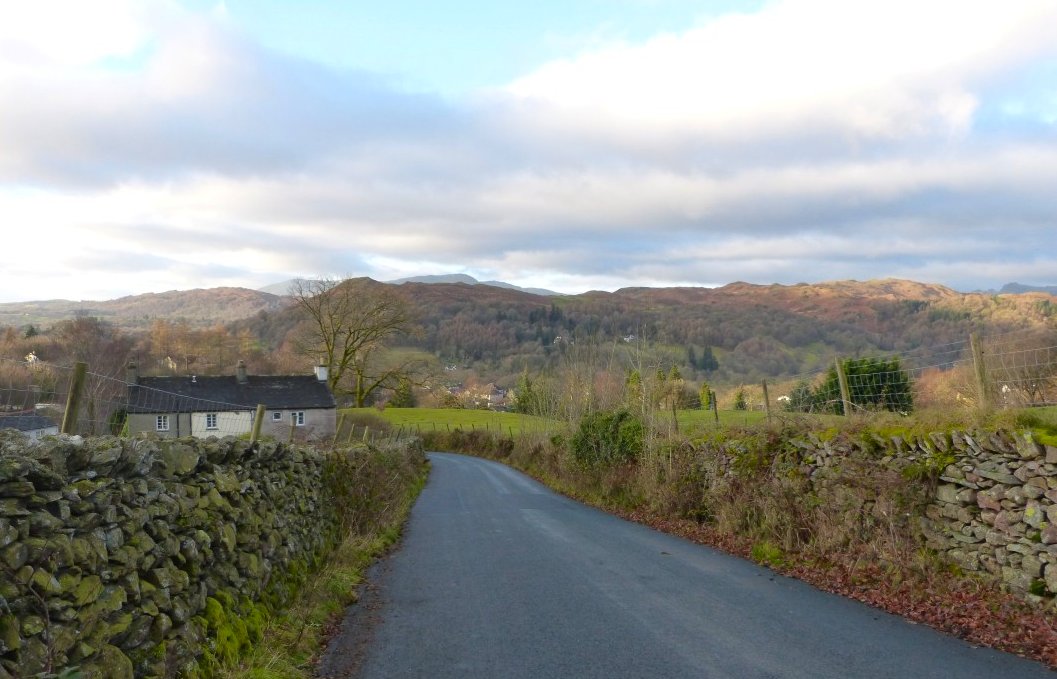 Looking back down from near the point where you leave the road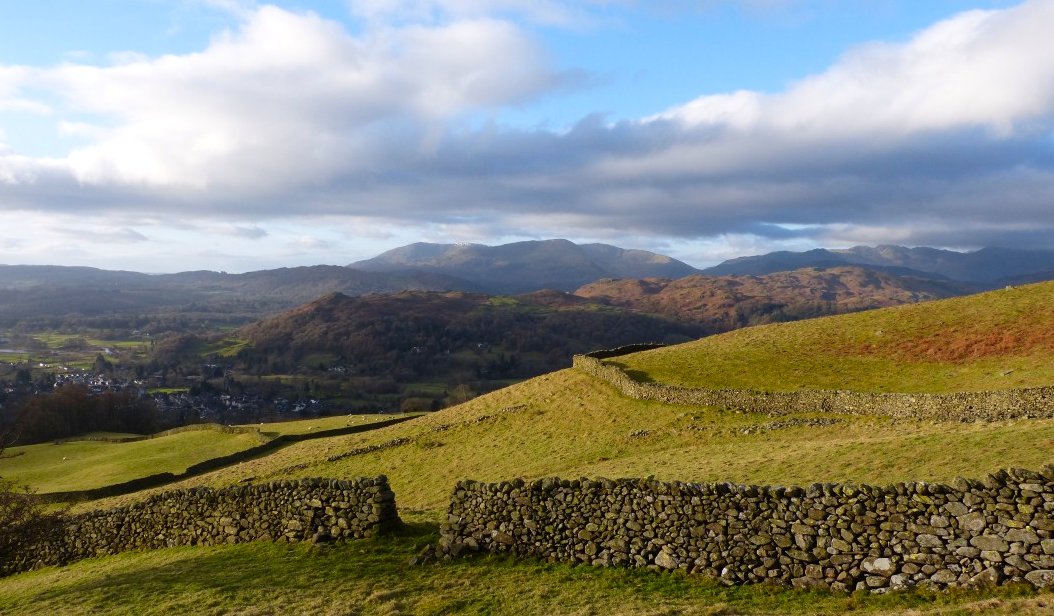 The Coniston group beyond Loughrigg.
A little bit of snow on Bowfell who's summit is just clear of cloud.
Wider view of Rydal Water and the fells to the west.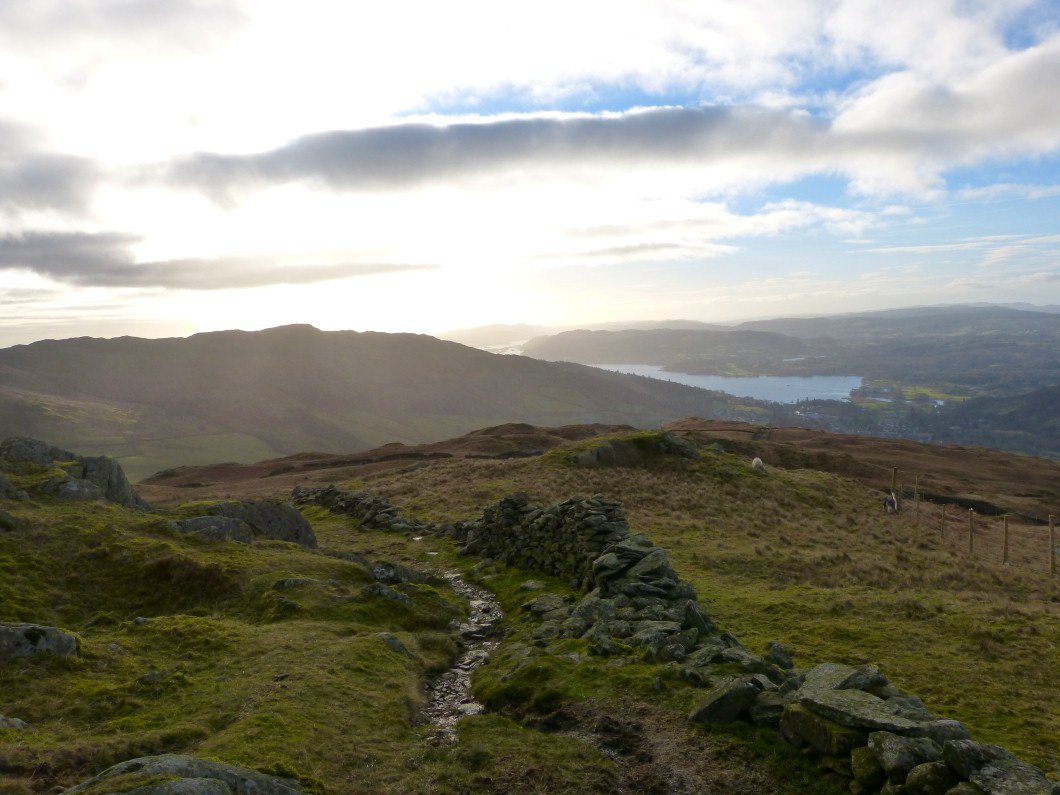 And looking south we have Wansfell and Windermere.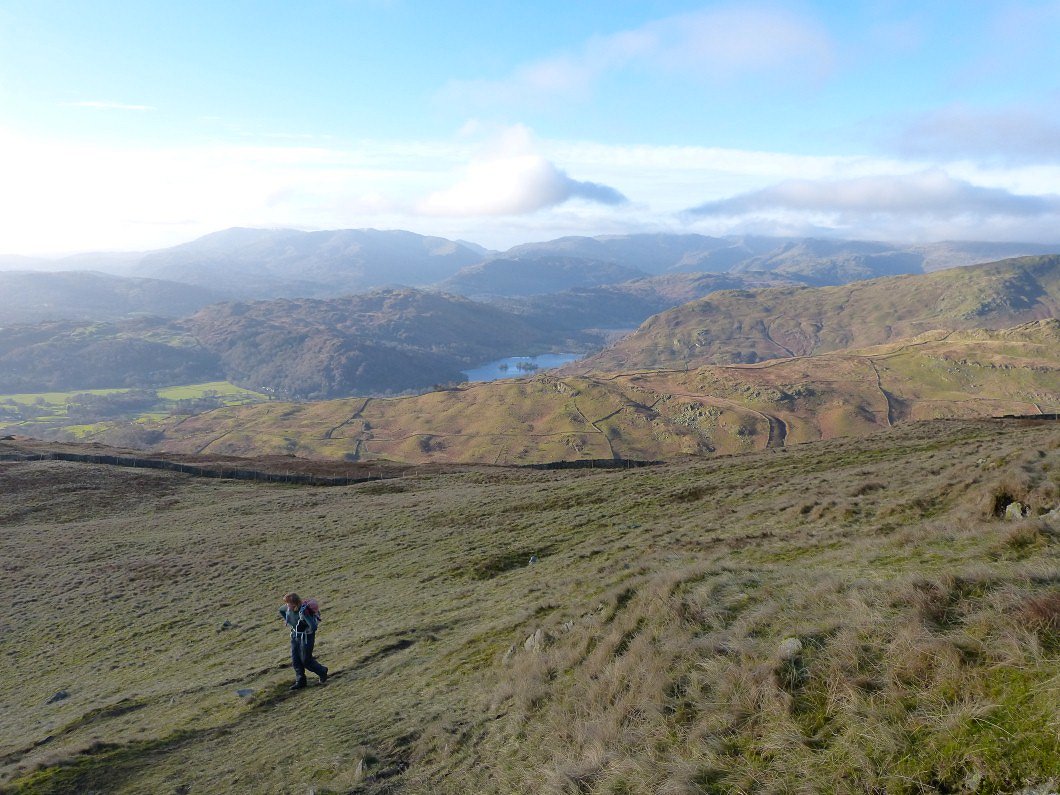 As we climb higher the view extends all the way to Harter Fell, just visible over the gap of Wrynose pass.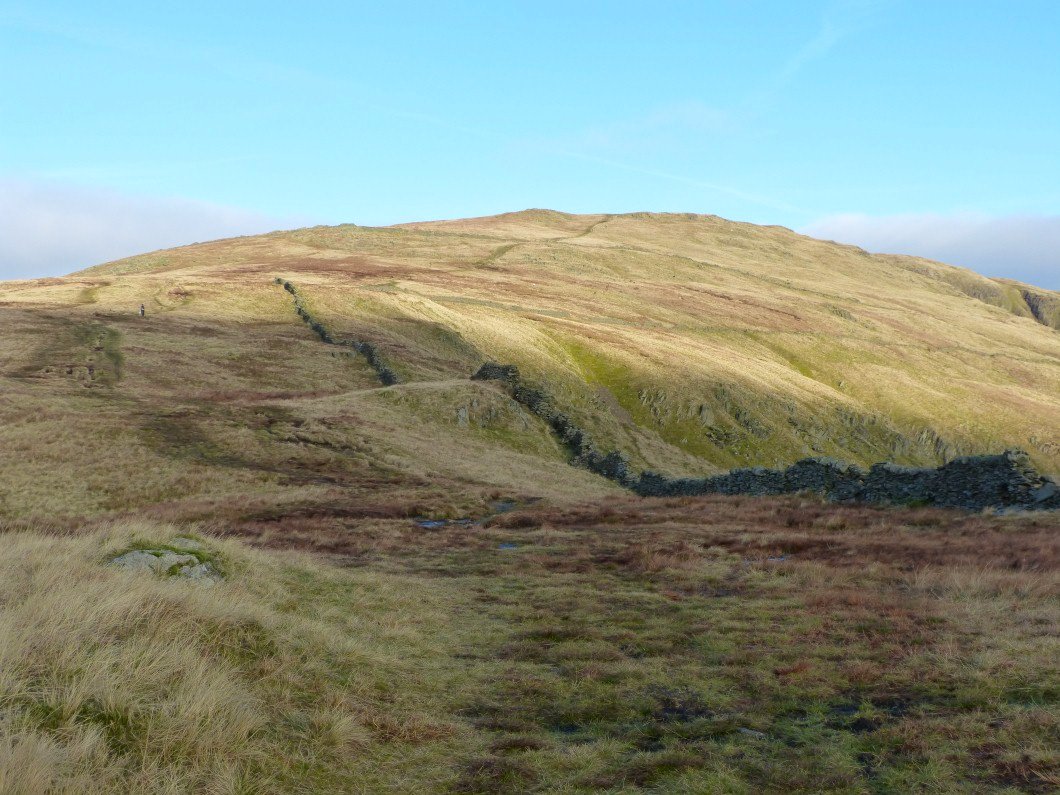 The last climb to Red Screes top from Snarker Pike
.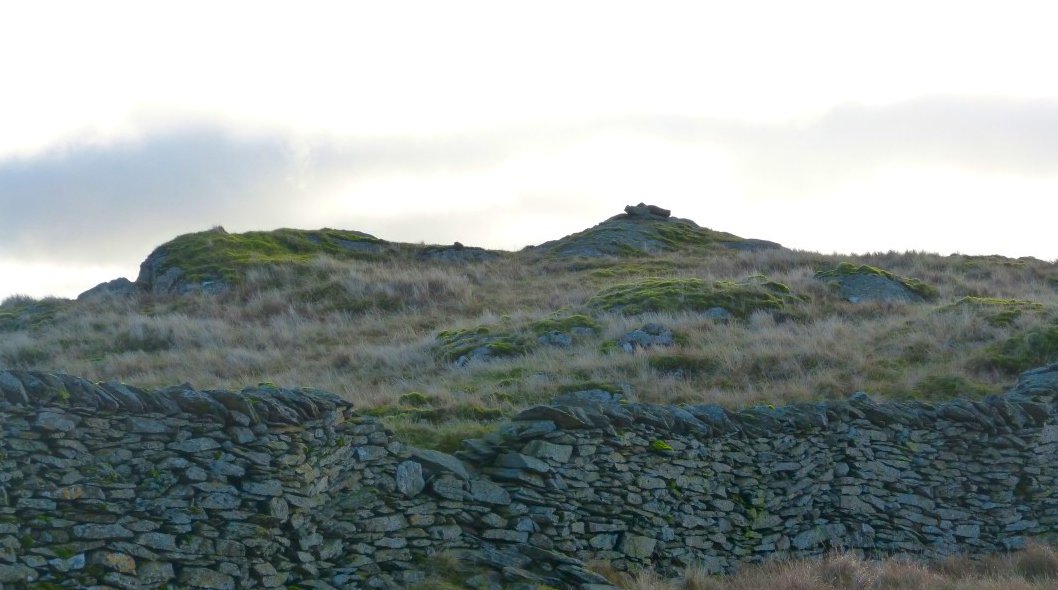 Snarker Pike top.
Ill Bell across the valley.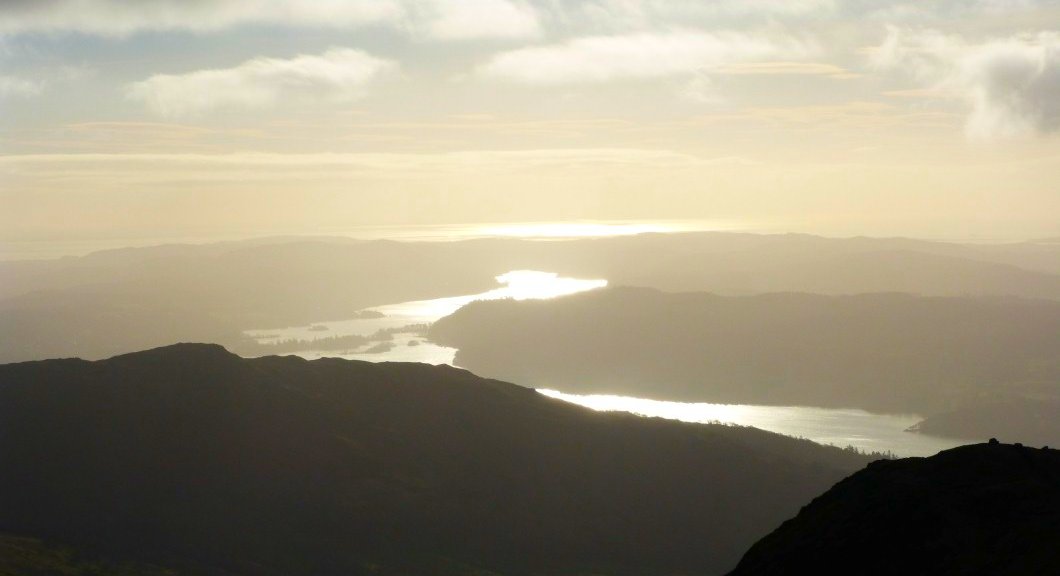 The low sun lights up the Irish sea and Windermere.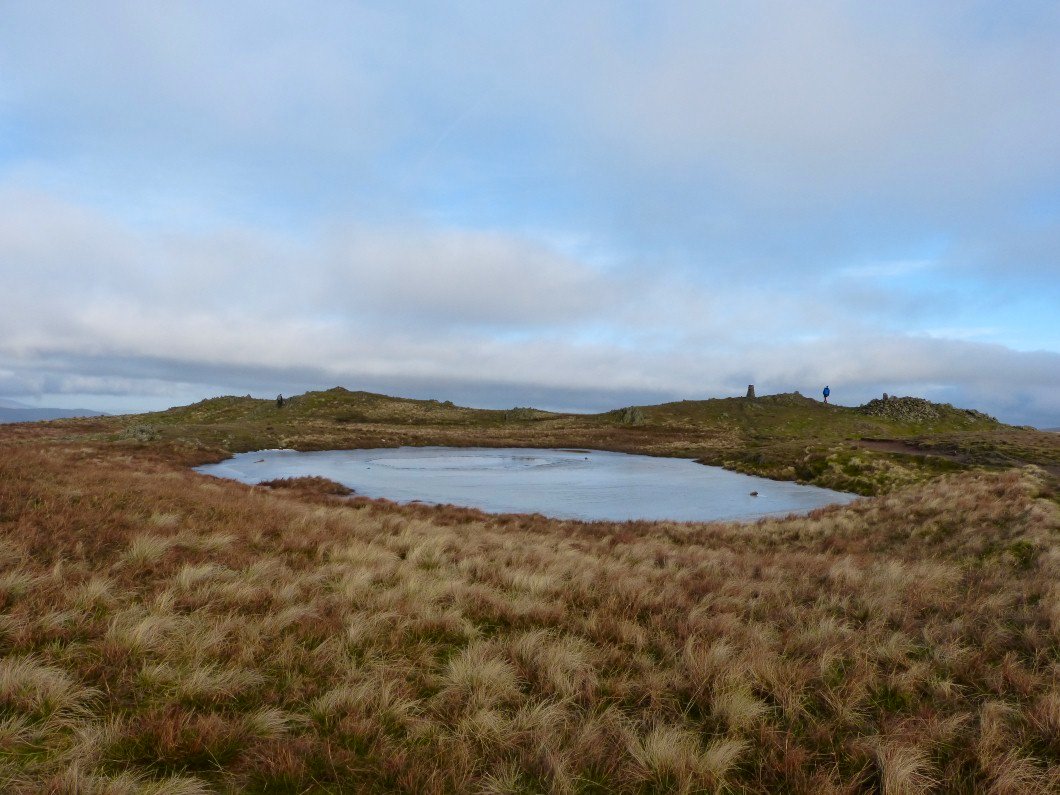 Red Screes tarn and top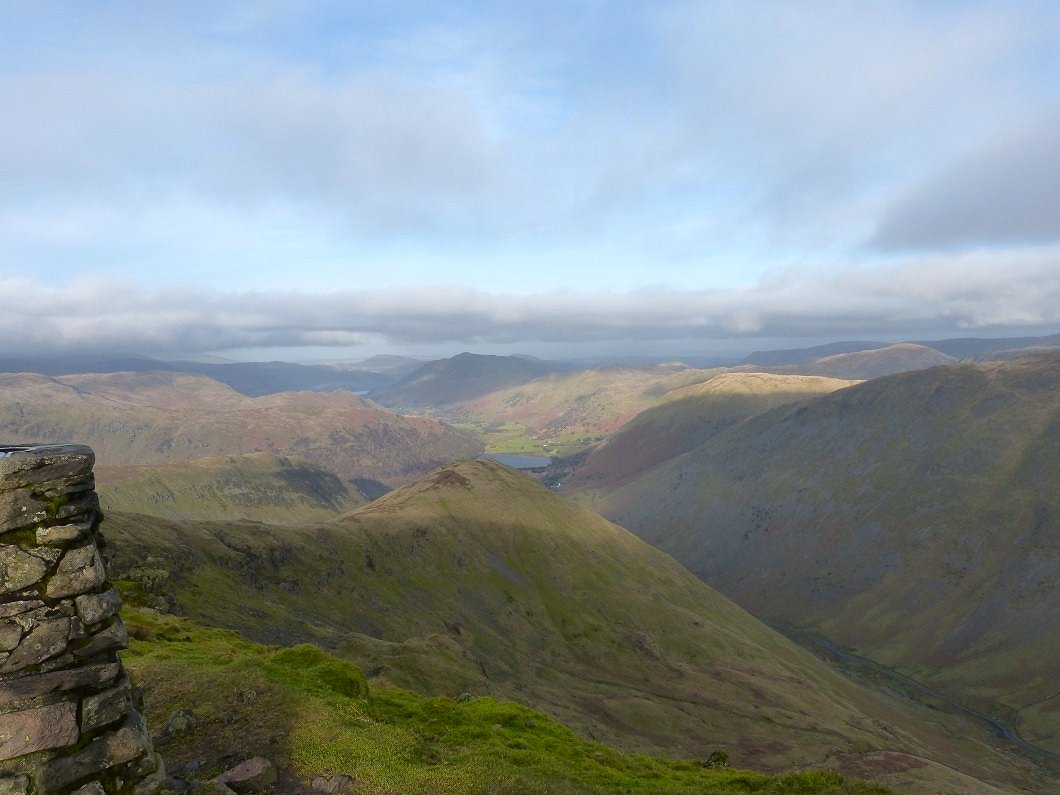 Middle Dodd and the Patterdale valley.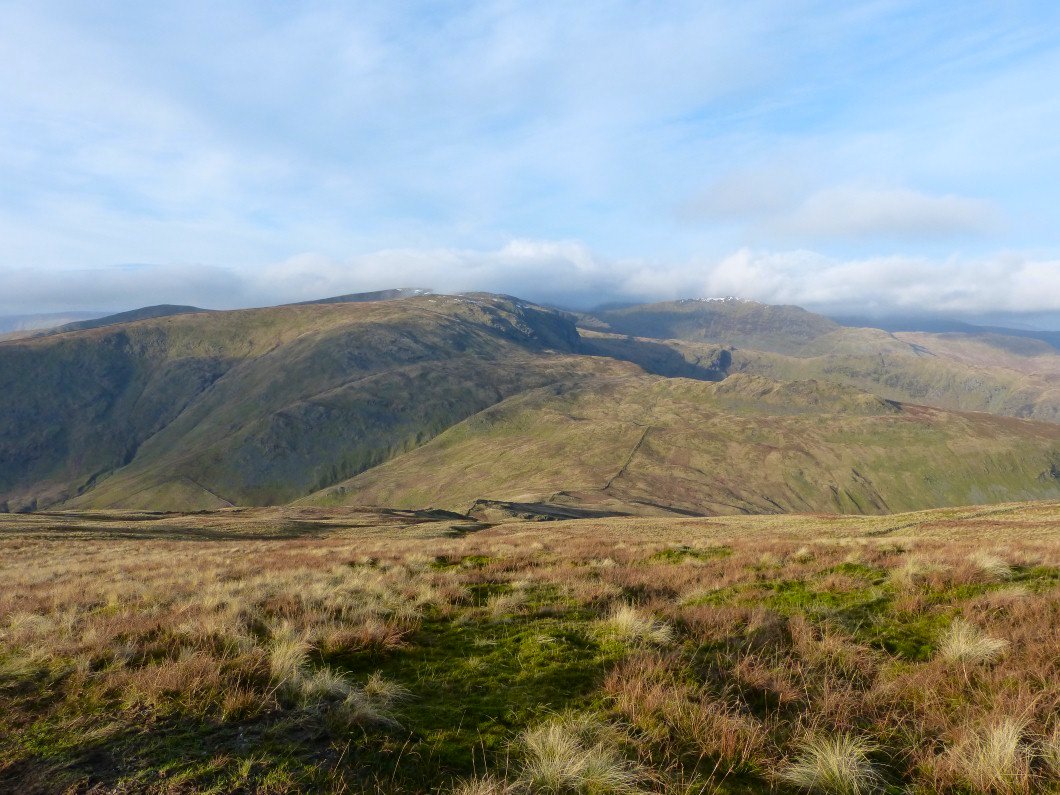 Heading down the hill to the Scandale Pass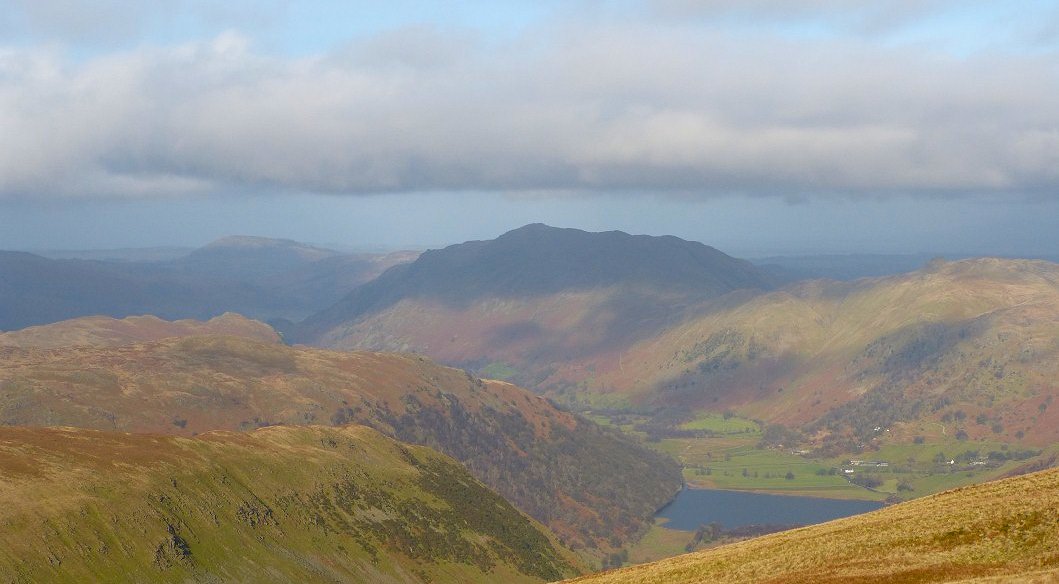 Close up of Place Fell beyond Hartsop above How..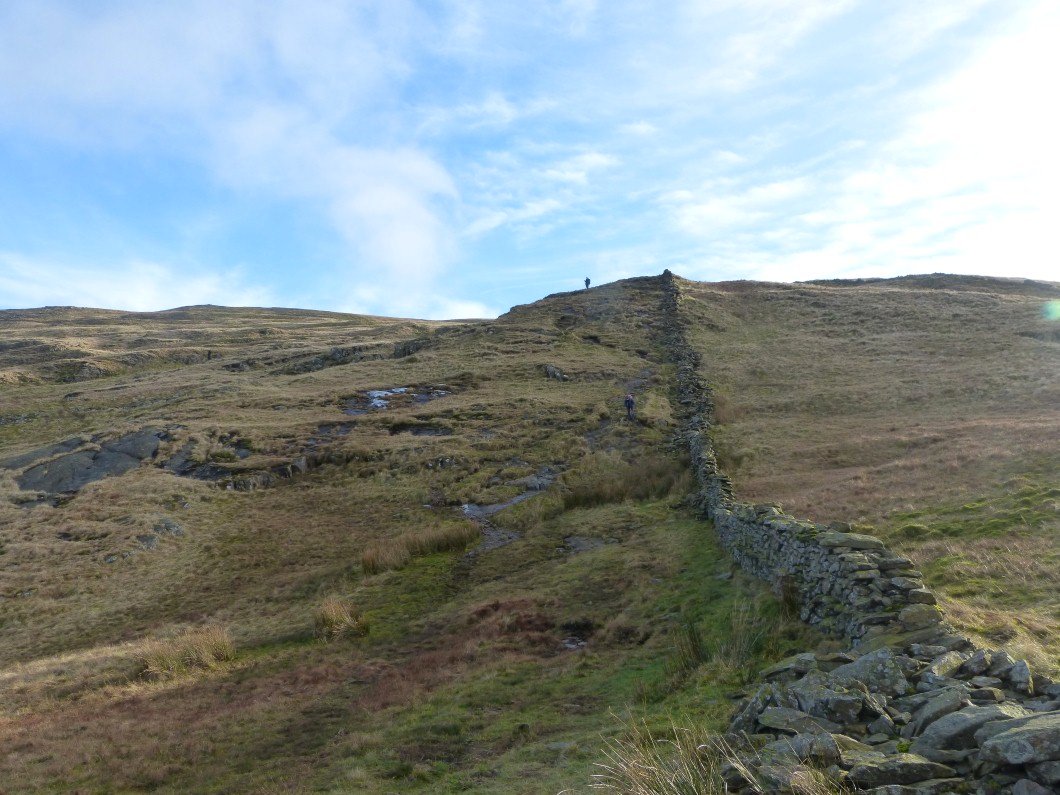 No problems route finding today but this wall is a sure guide in mist.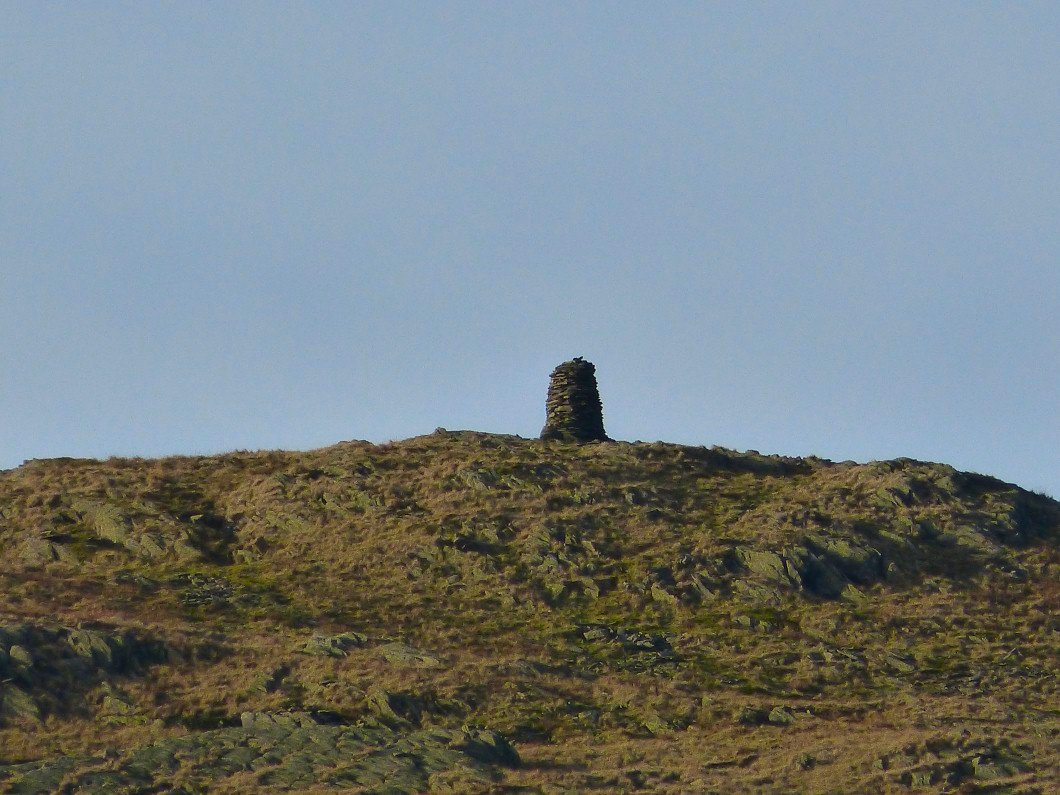 Zooming up to the cairn on High Bakestones.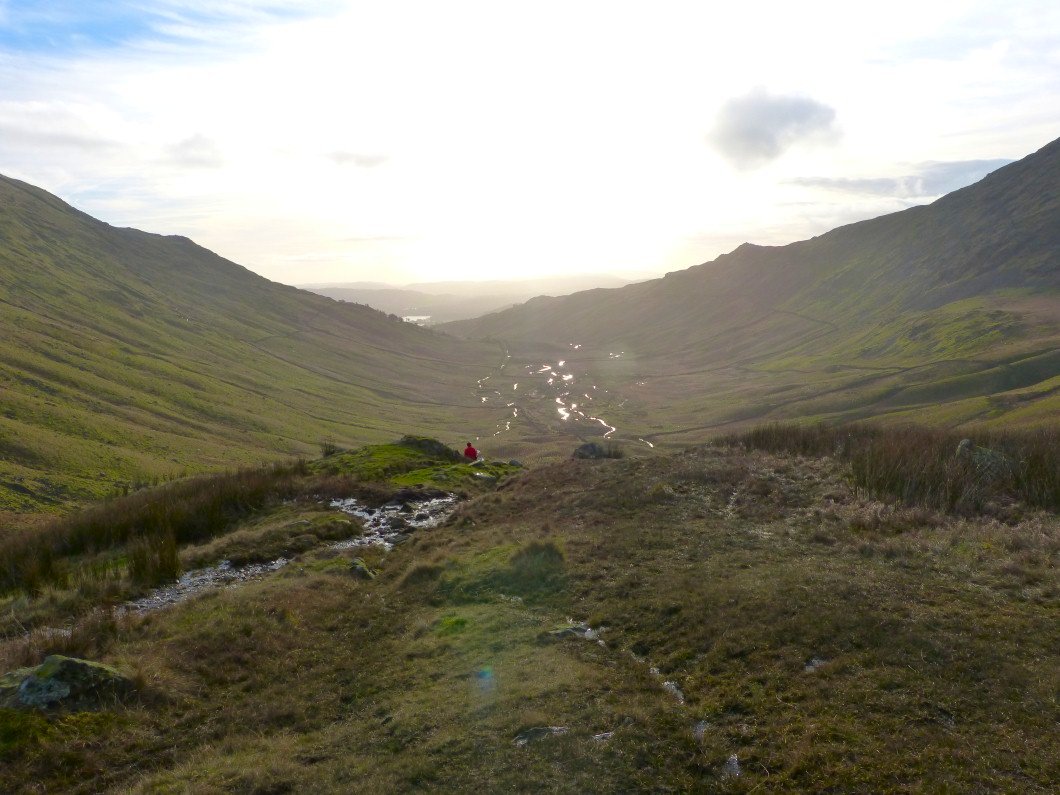 We decide we haven't got the time to ascend to the High Pike ridge so head down Scandale.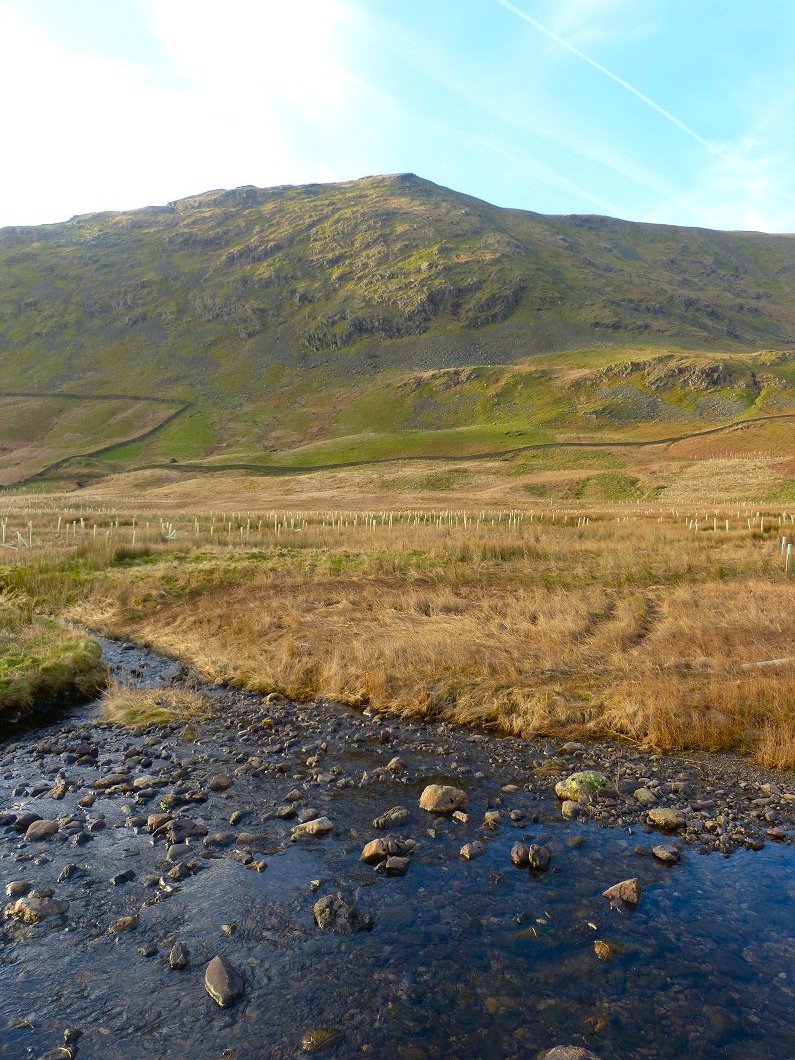 We pass under High Pike ( a lot of trees have been planted in Scandale )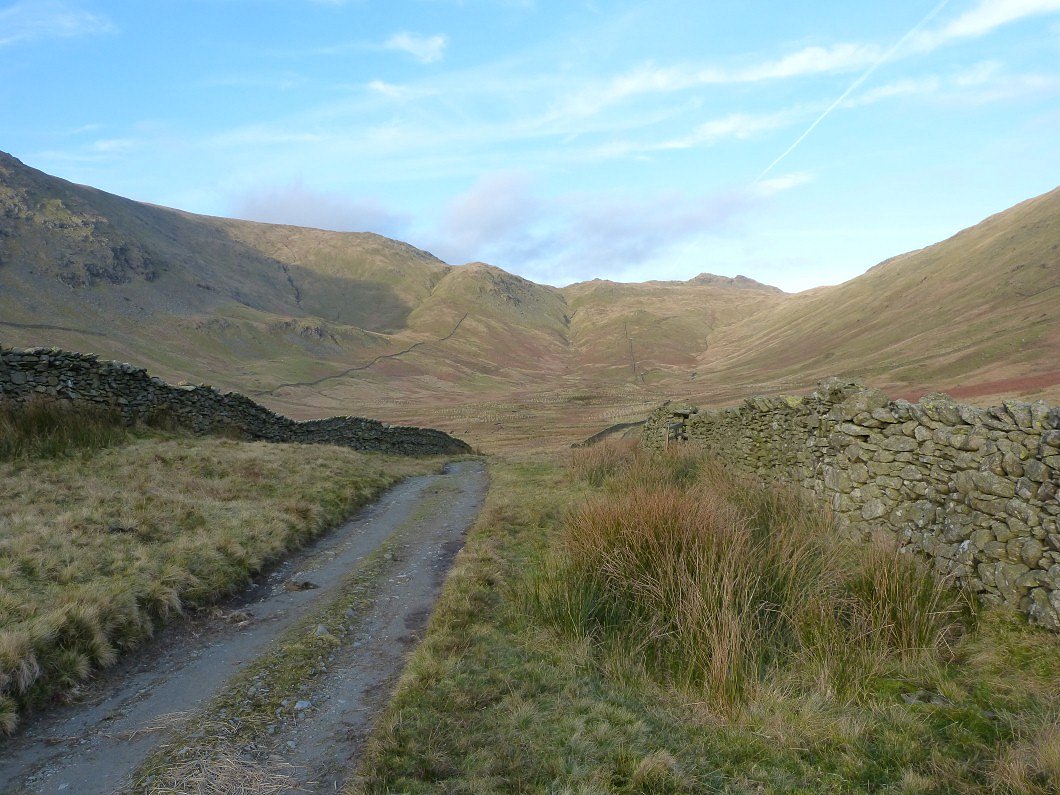 Looking back to our descent route.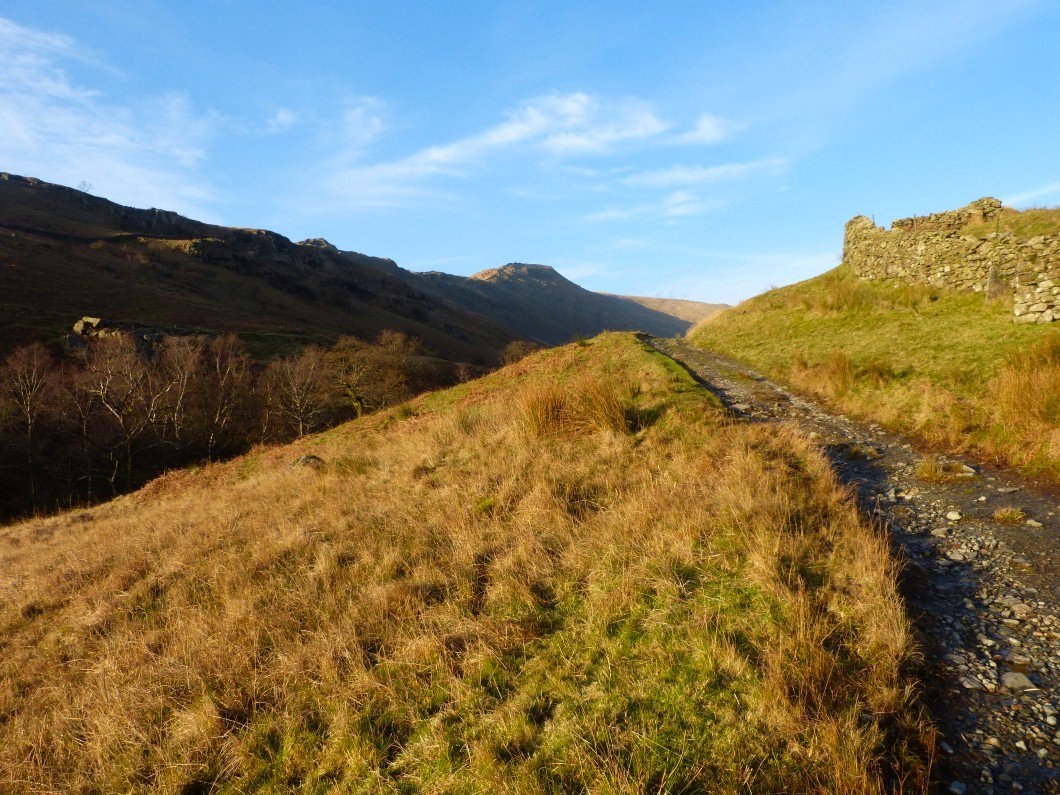 High Pike again with lovely winter afternoon light.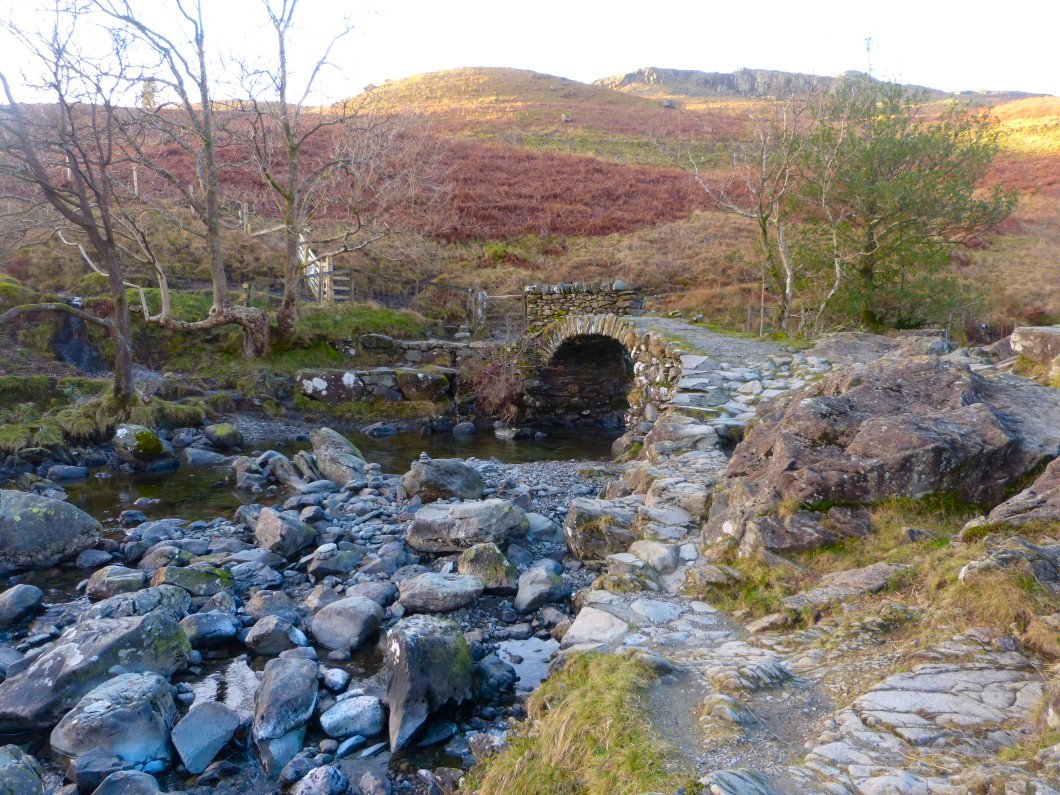 High Sweden bridge.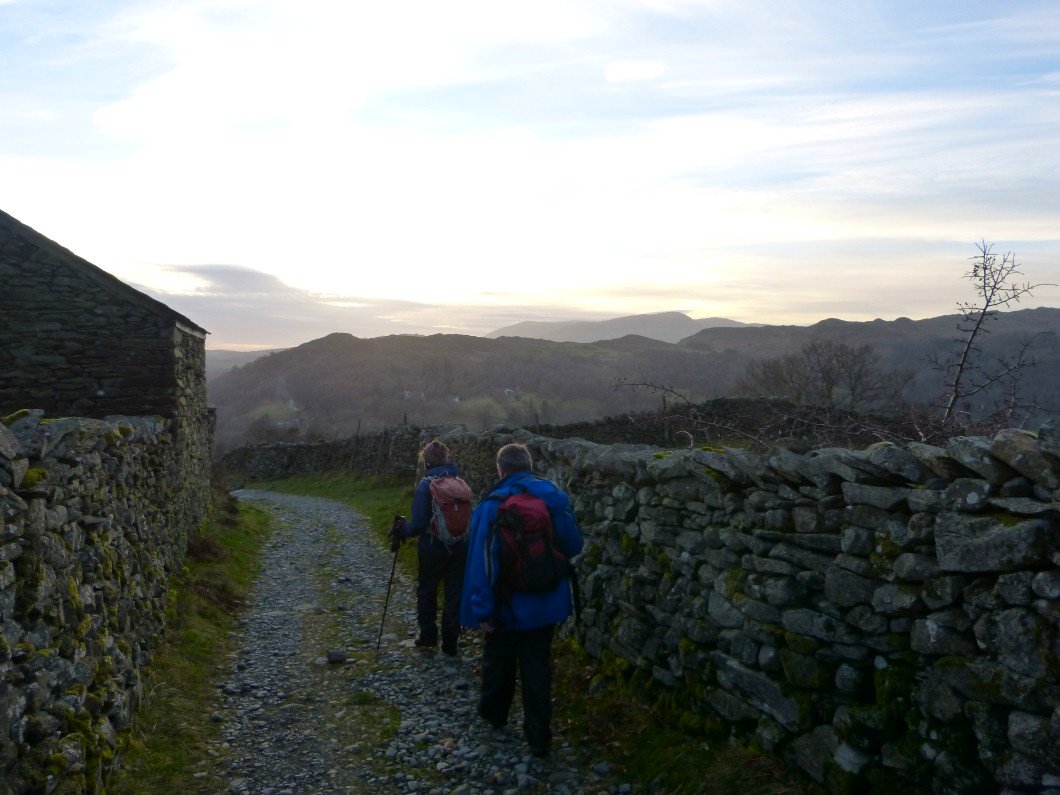 Mark and Sue on the little lane back to Ambleside. Ivy Crag on Loughrigg ahead.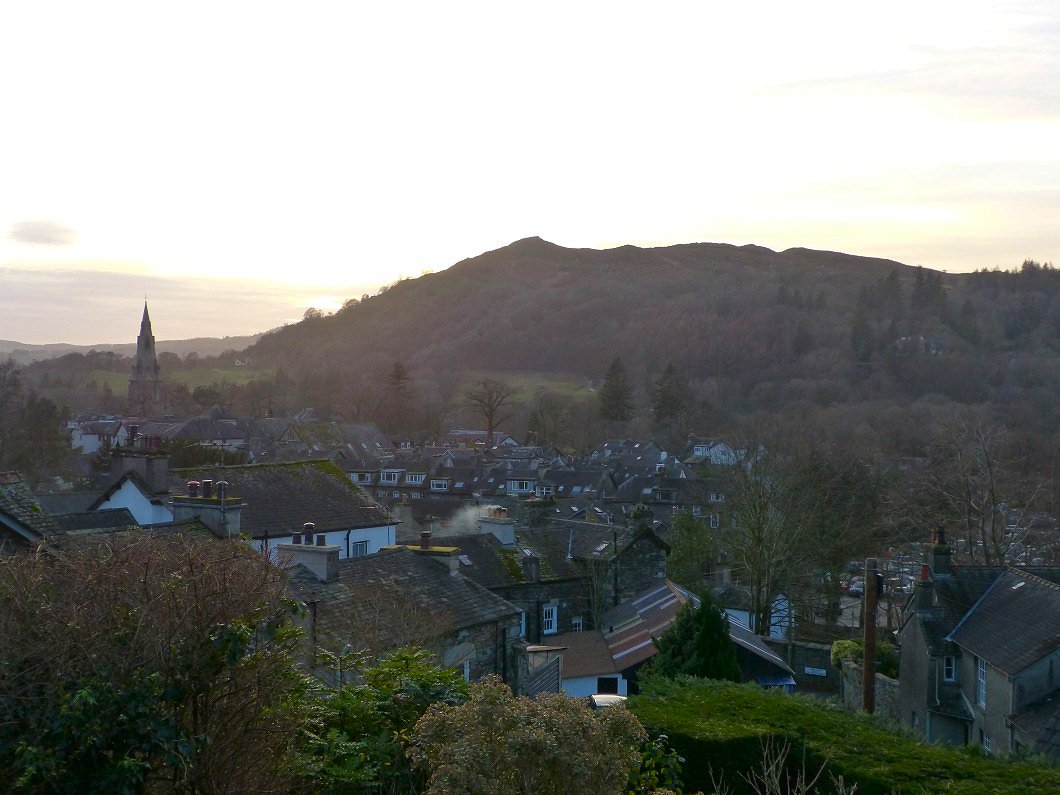 A look over the roof tops of Ambleside