WWW.KARLSWALKS.CO.UK
PICTURES AND TRIP REPORTS FROM MY WALKS IN THE ENGLISH LAKE DISTRICT
---
Around Kentmere reservoir
26th November 2017
Route. Kentmere church - The Nook - Scales - Reservoir Cottage - Kentmere reservoir - Tongue House - Low Lane- Kentmere Church.( about 7.5 miles 1400 ft ascent )
High winds were forecast for the high tops this week so we did a walk that we had been saving for a windy day.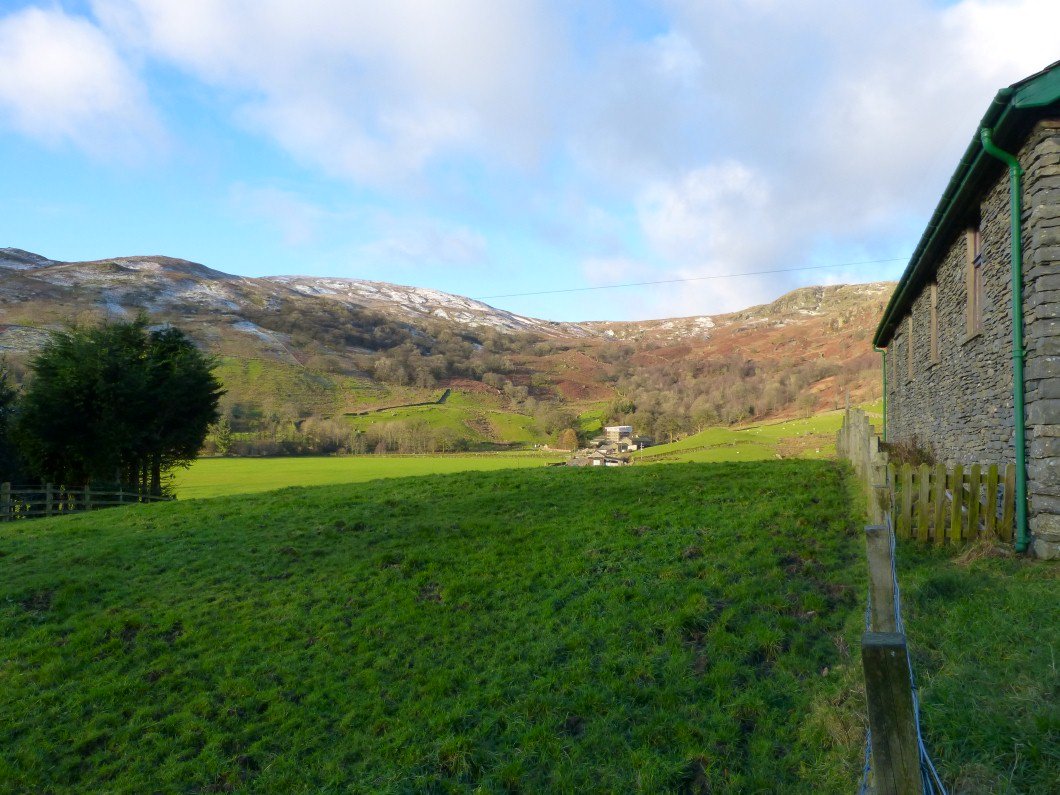 Looking up to the Garburn pass from our parking spot by the church.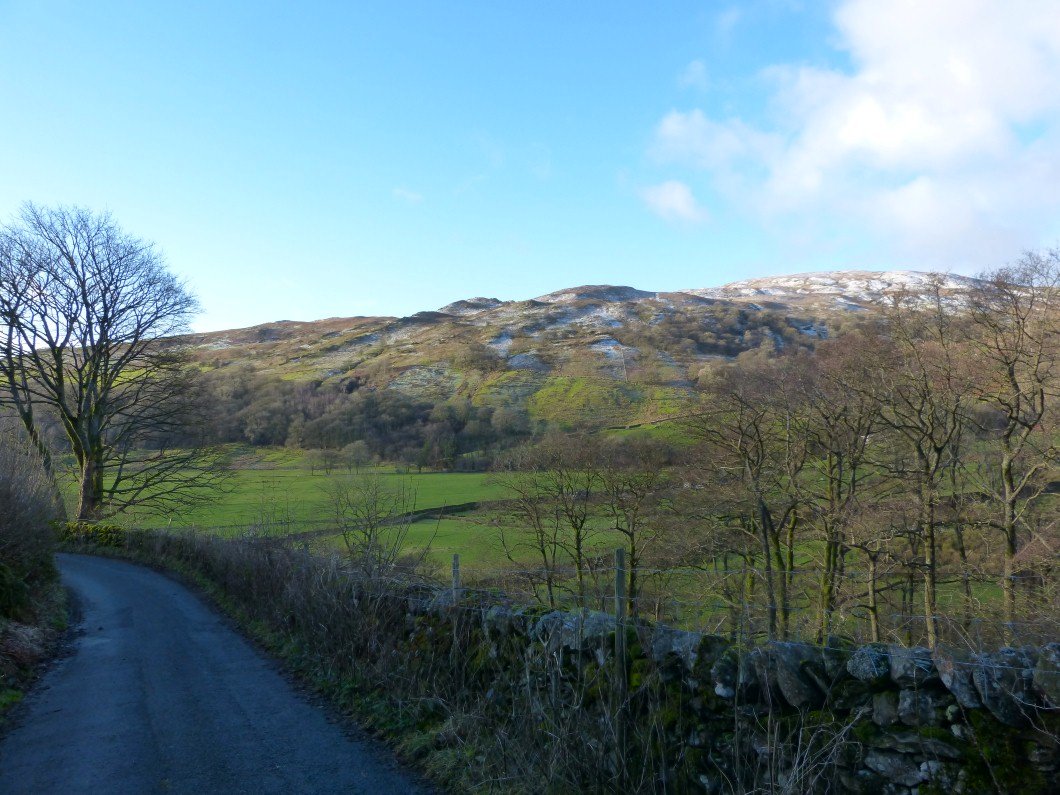 And a look back down the lane to Whiteside End and Kentmere Park.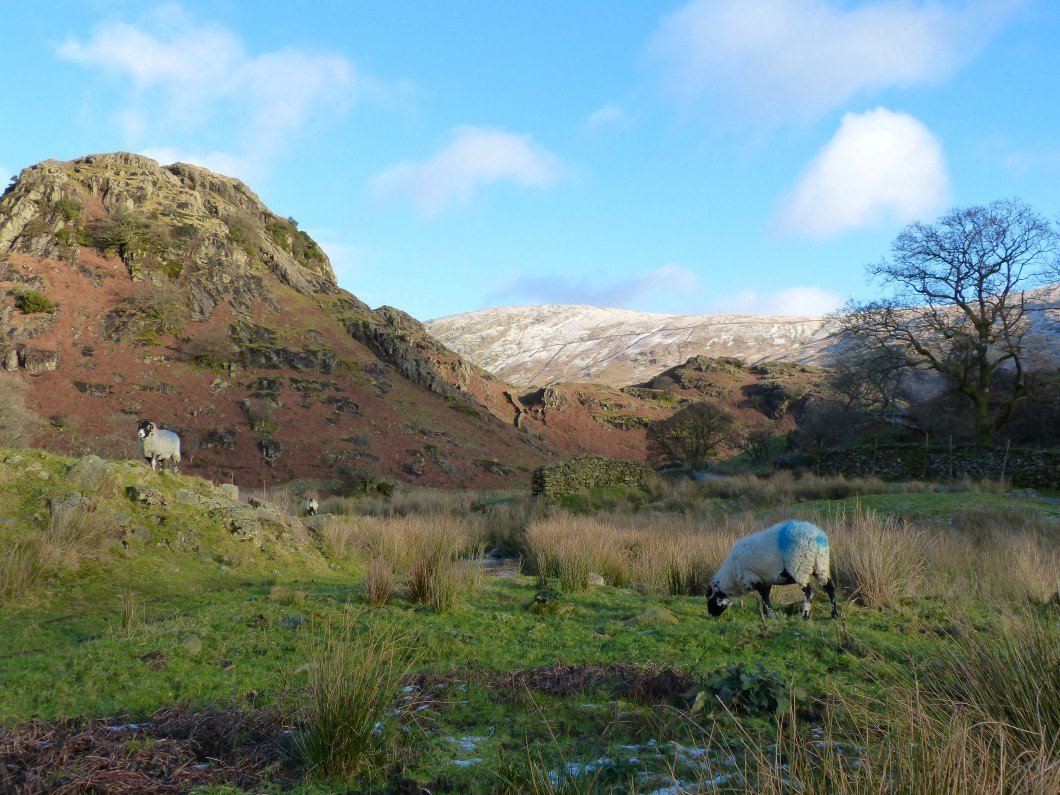 The path passes by Raven Crag.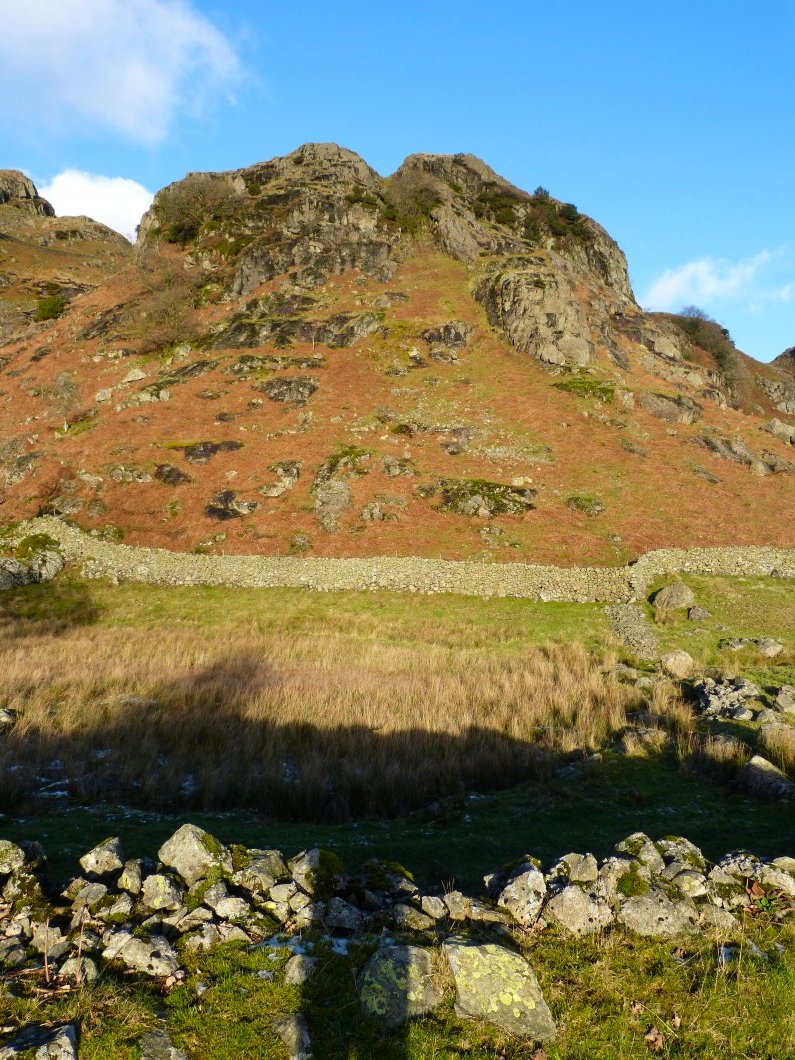 Which we both thought that in the sunshine was a fine looking little fell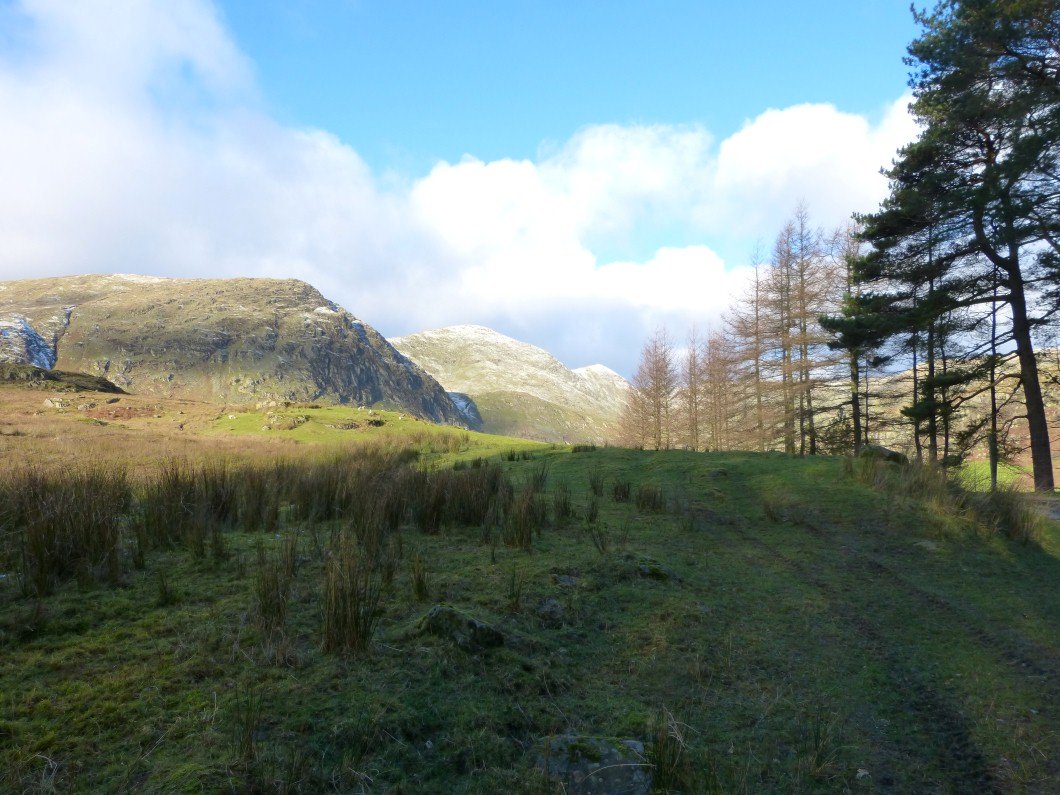 The view starts to open up as you head up the valley.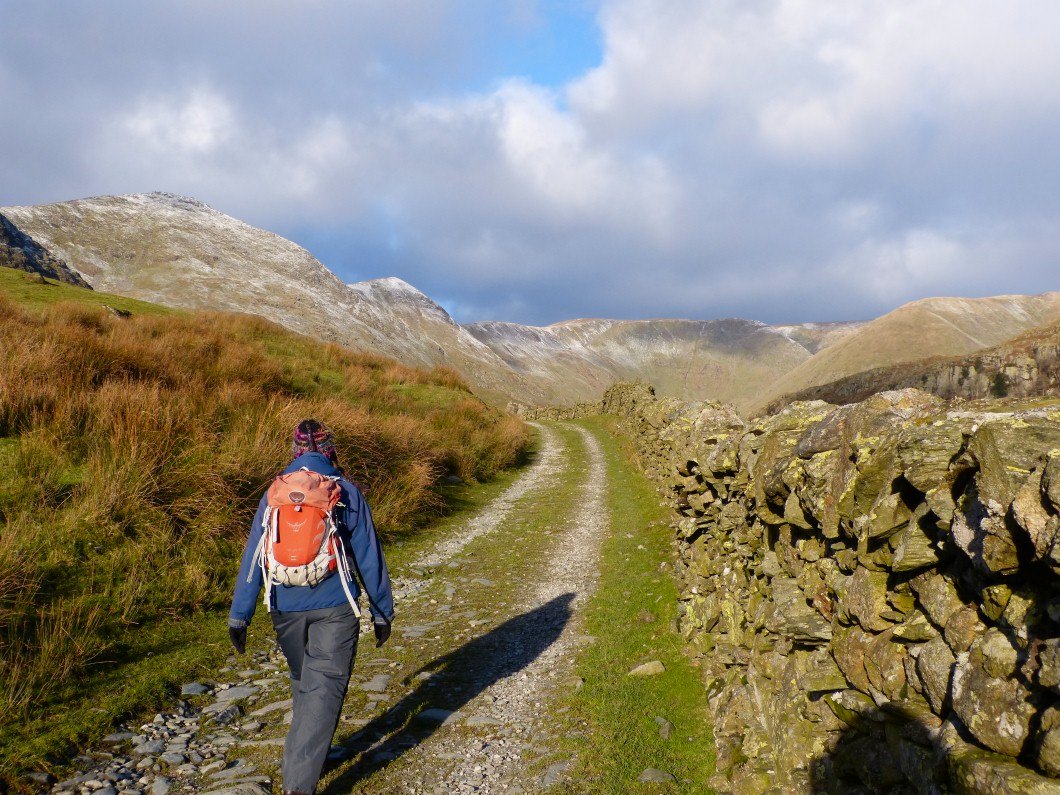 The view expands...
.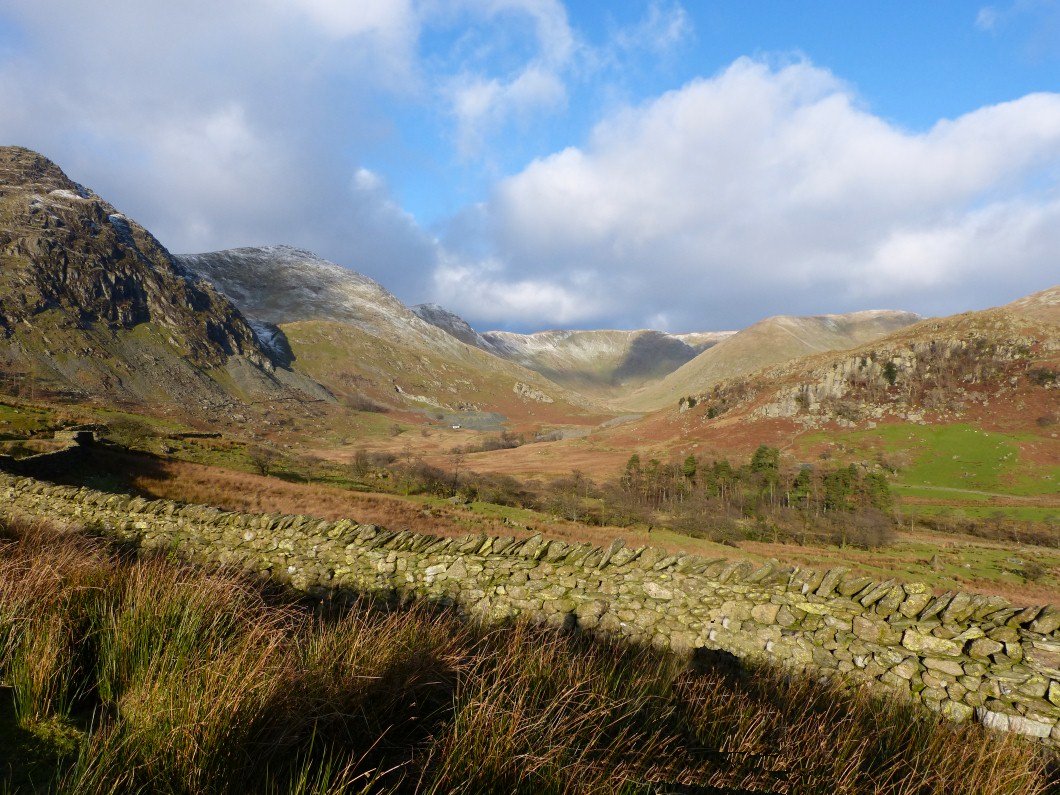 ... untill all of the left leg and the fells at the head of the Kentmere horseshoe come in to view..
Nearing reservoir cottage now which is owned and run by Blackburn council as a holiday retreat for disadvantaged youngsters.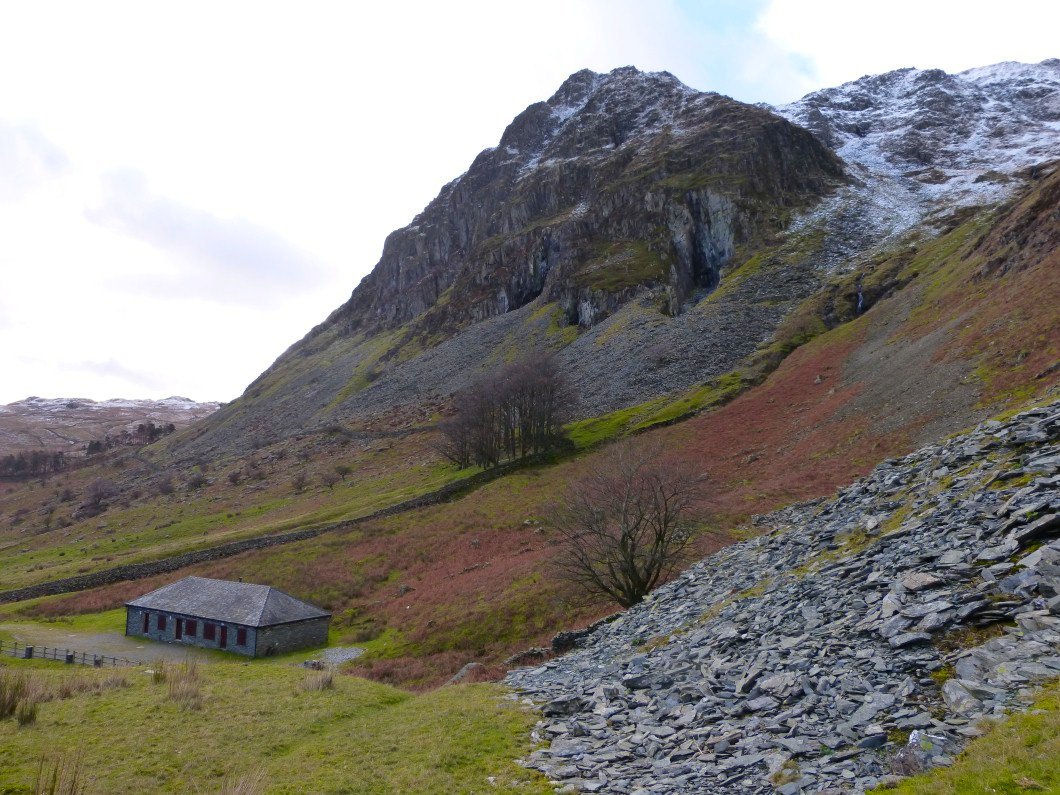 Reservoir cottage with Rainsborrow Crag above.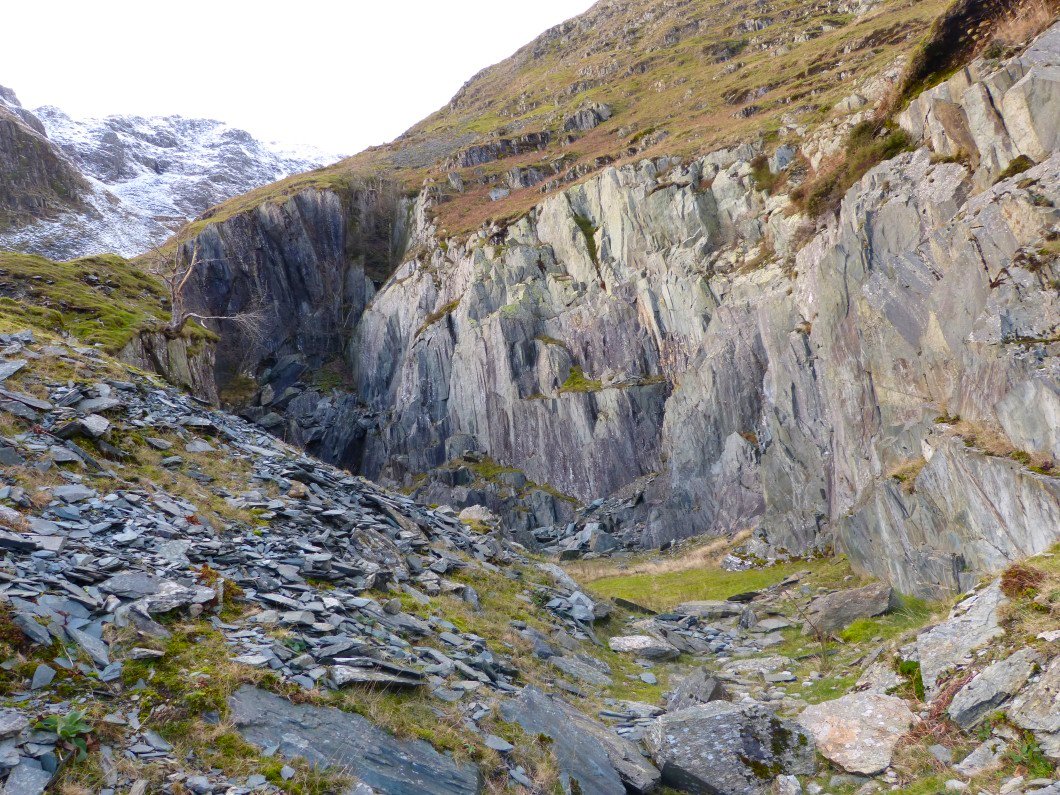 We had a walk up to the old quarry behind the cottage.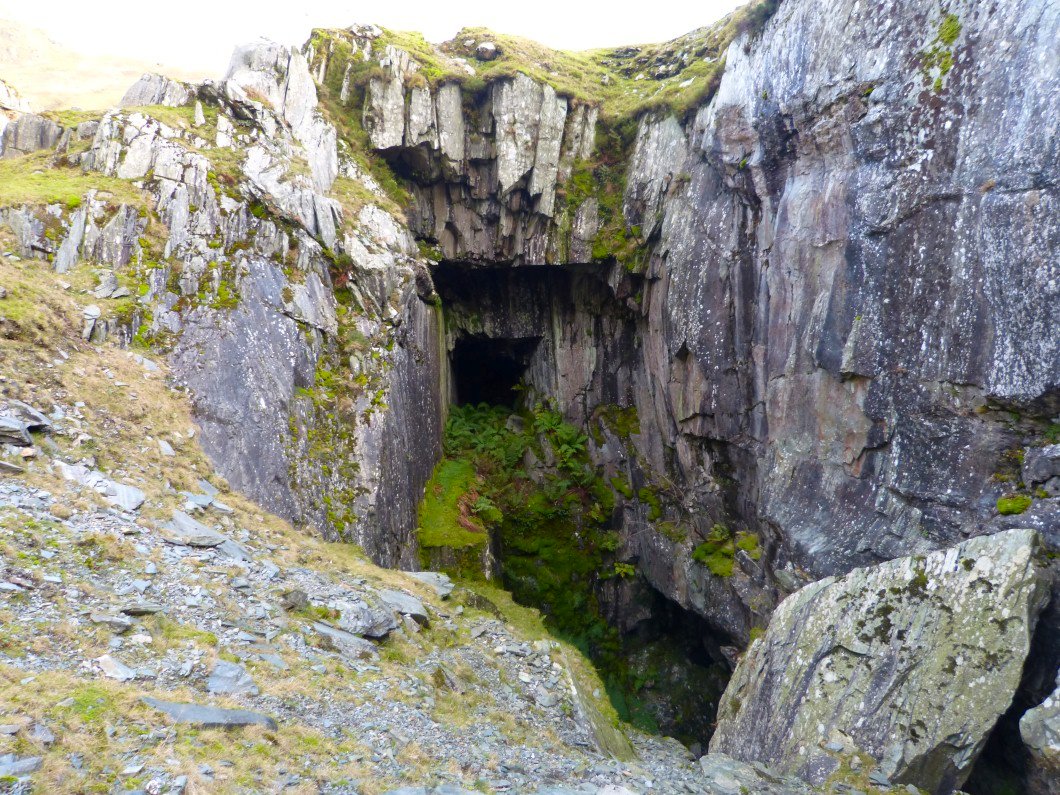 We assumed the square tunnel was the original passage in and out.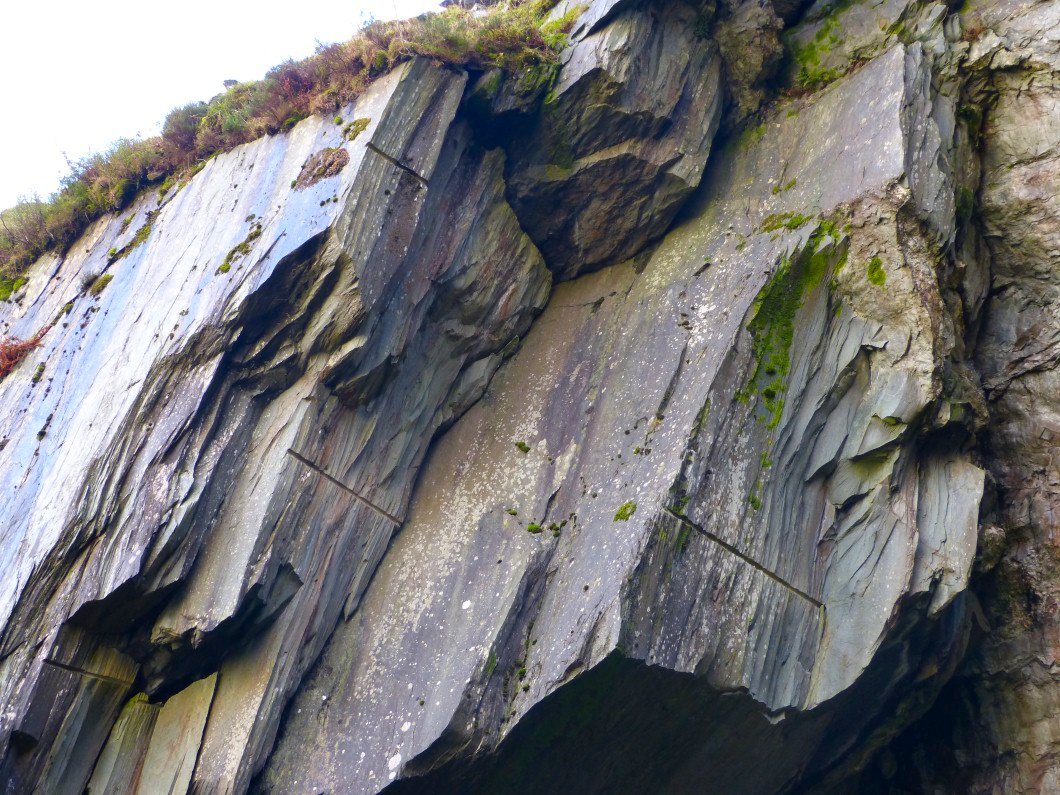 We guessed that these are the drill holes used to hold the blasting charge.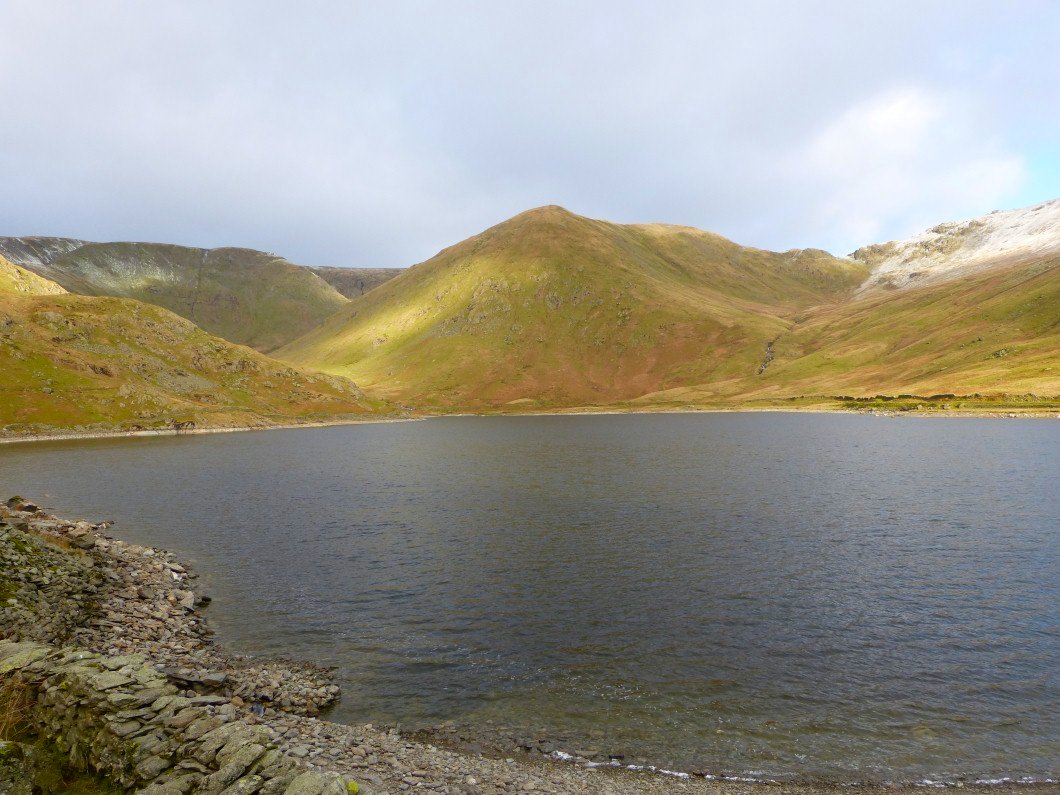 Kentmere reservoir with Lingmell End above.
Looking back down the valley..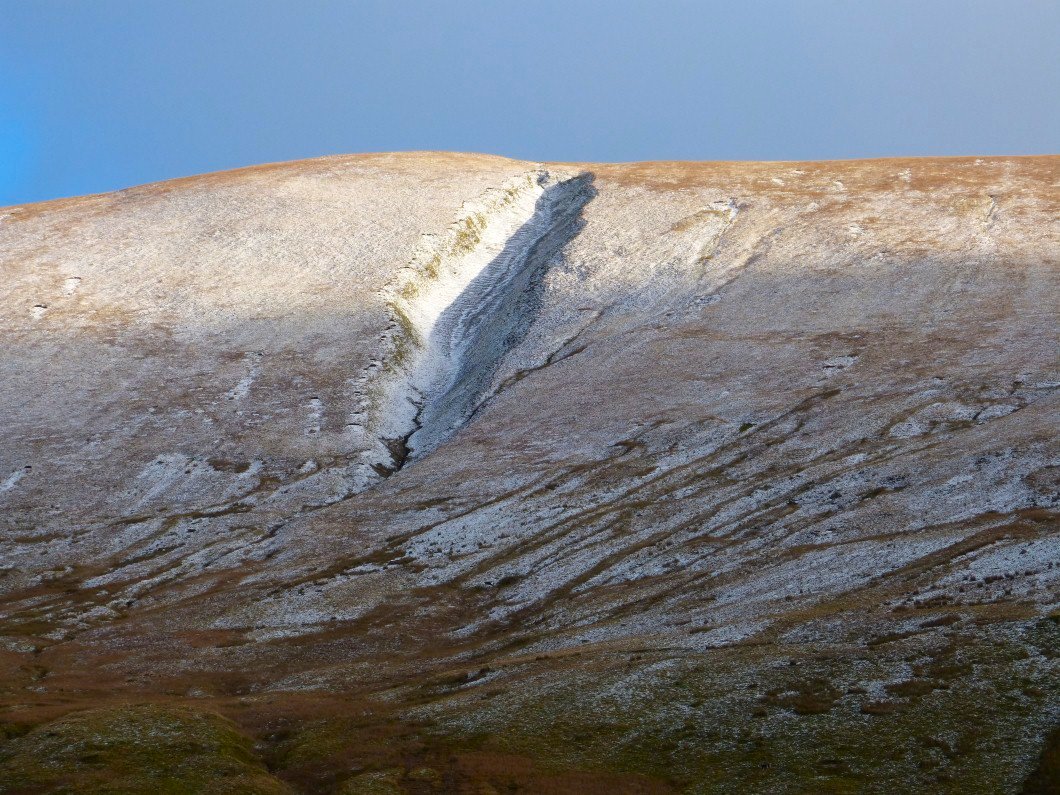 Drygrove Gill has collected some snow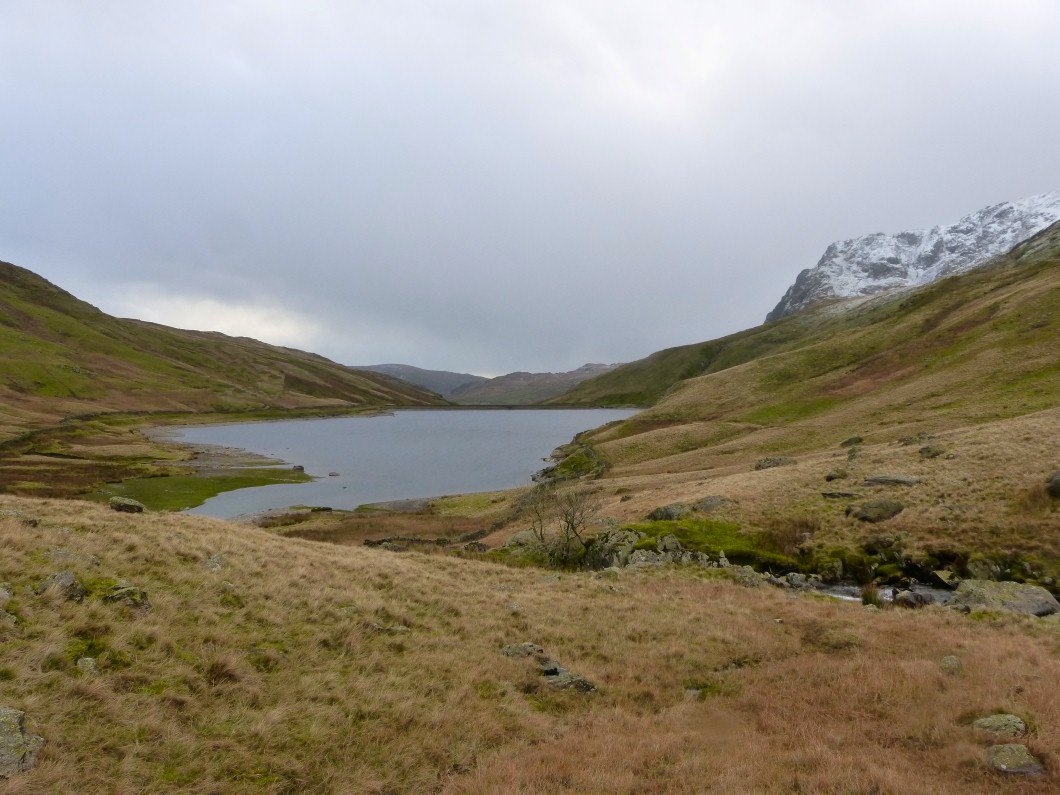 We had our lunch here and the skies darkened but it never really started to rain, just a few drops were felt..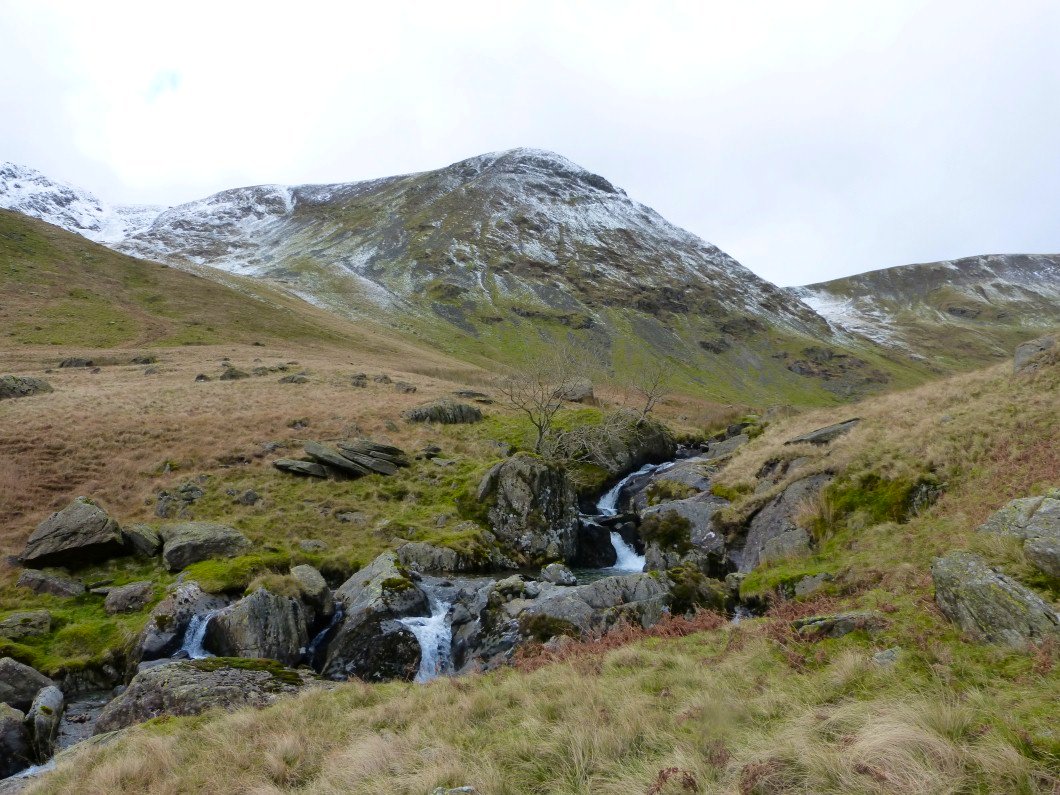 Small cascades in the river Kent, Froswick above.
.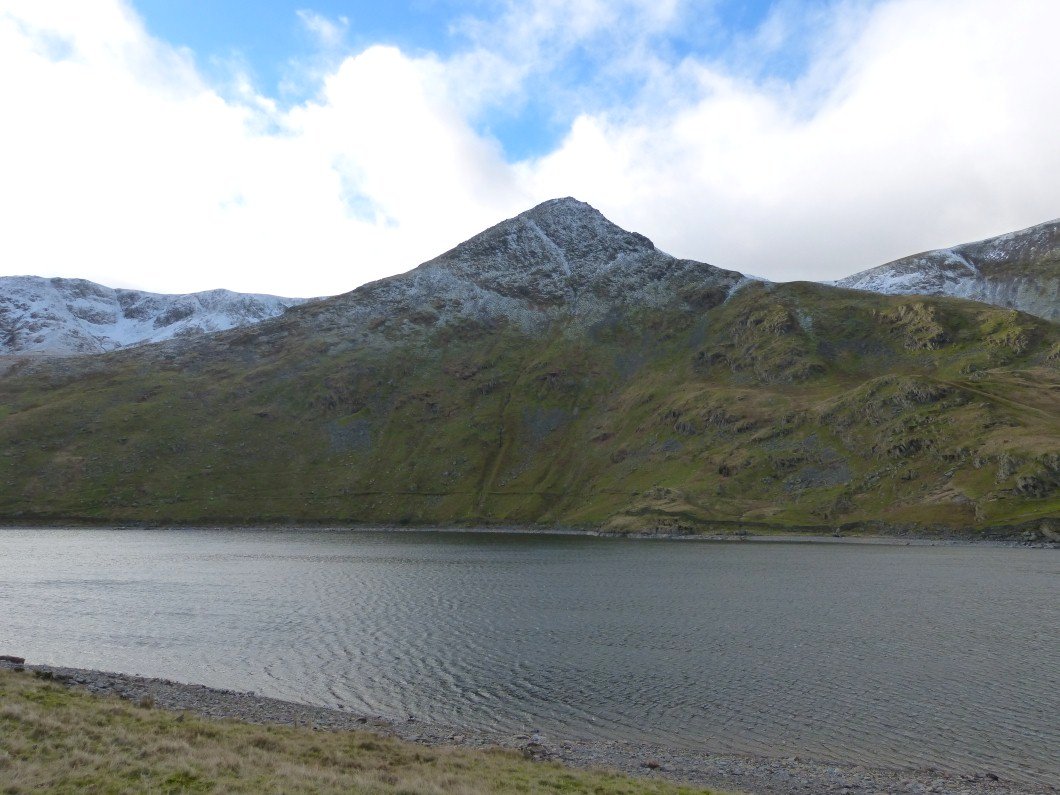 Ill Bell seen from the path back around the other side of the reservoir..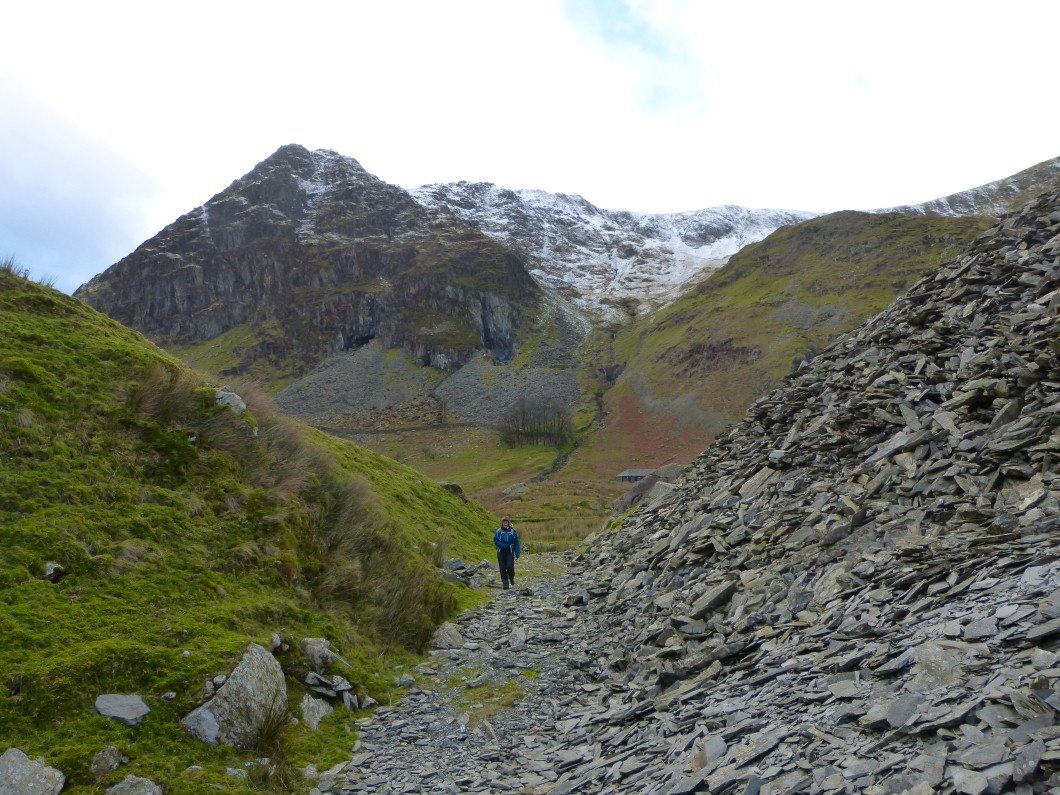 Looking back to Rainsborrow Crag from our little detour to visit the cave marked on the map..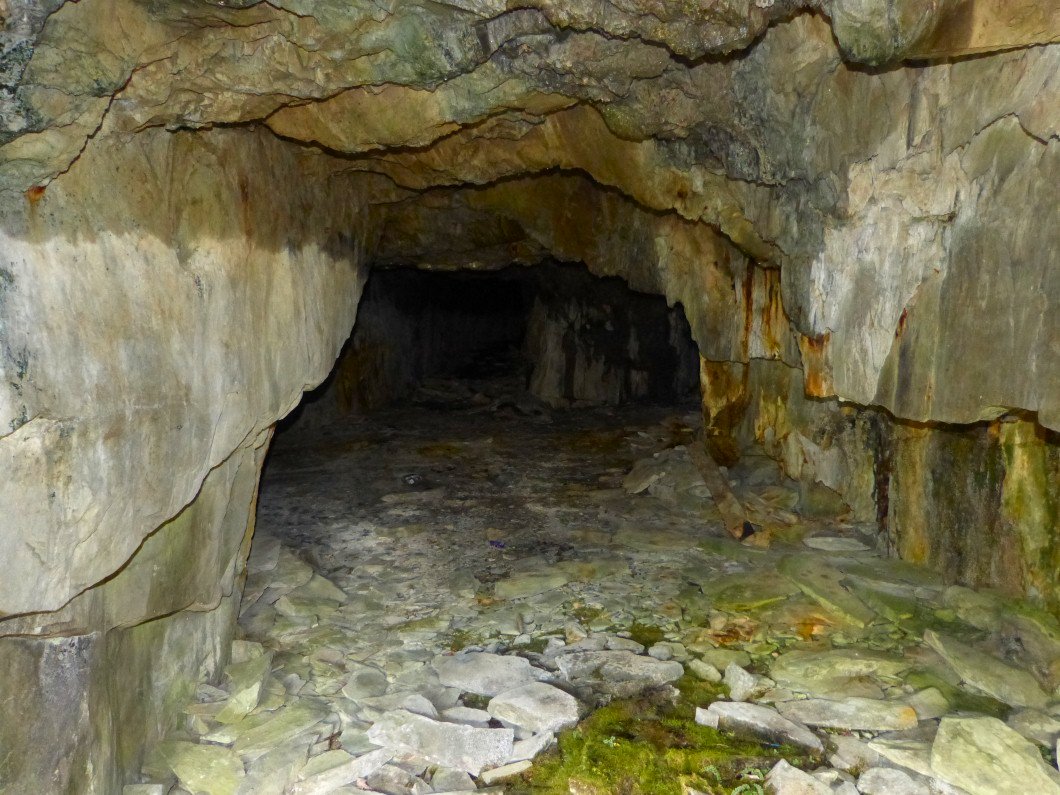 Which looks quite extensive, but is guarded by a sturdy metal fence so you can go no further..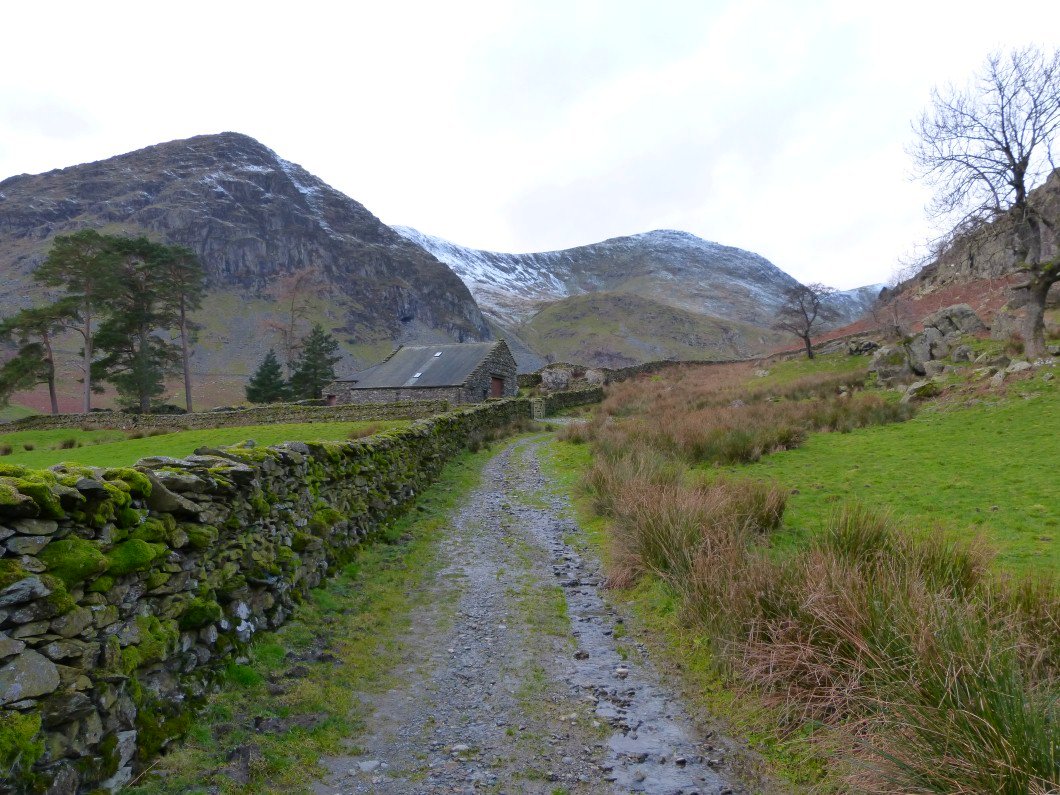 Looking back over Tongue House.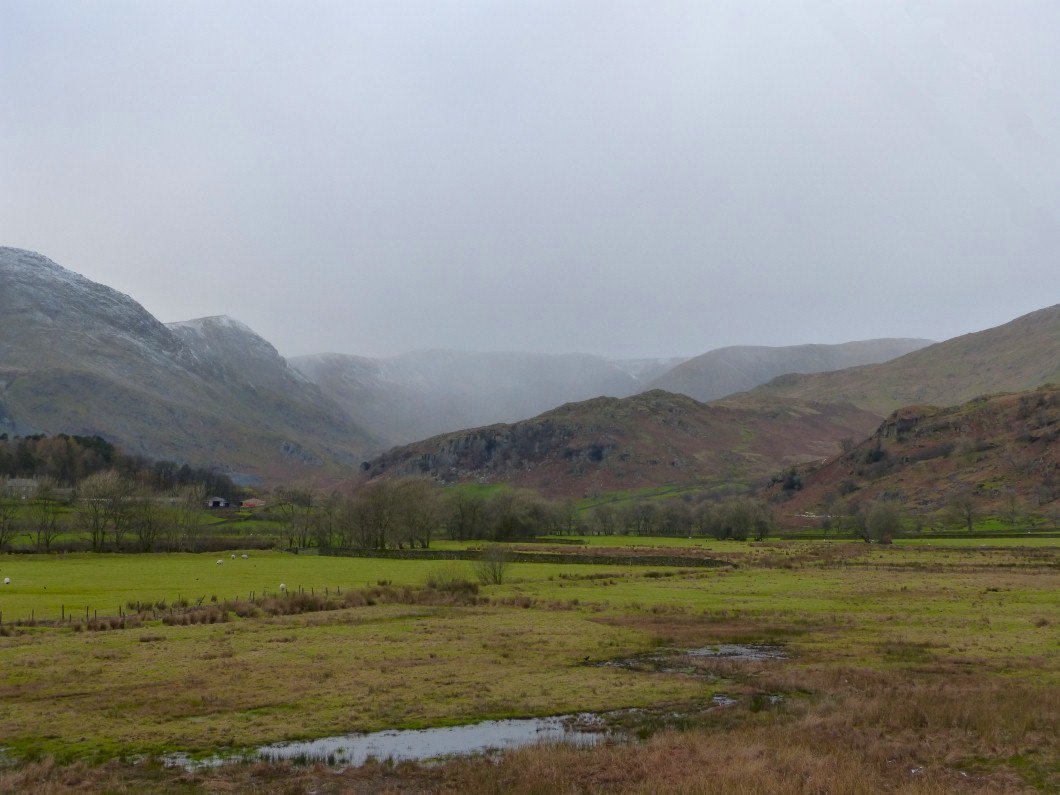 Looks like we timed our walk to perfection as the head of the valley looks quite bleak now.