WWW.KARLSWALKS.CO.UK
PICTURES AND TRIP REPORTS FROM MY WALKS IN THE ENGLISH LAKE DISTRICT
---
Threlkeld Knotts and Clough Head
7th January 2017
Route - High Row - Old coach Rd - Hausewell Brow - Threlkeld Knotts - Wanthwaite Bank - Buck Castle - Clough Head - White Pike - Old Coach Rd - High Row (about 9.5 miles 2300ft ascent )
Just a few pictures from a mainly clagged in walk to bag the Birkett of Threlkeld Knotts. James wanted to go for a walk before he returned to university on Sunday so we walked from High Row along the Old Coach Rd to add a bit of distance.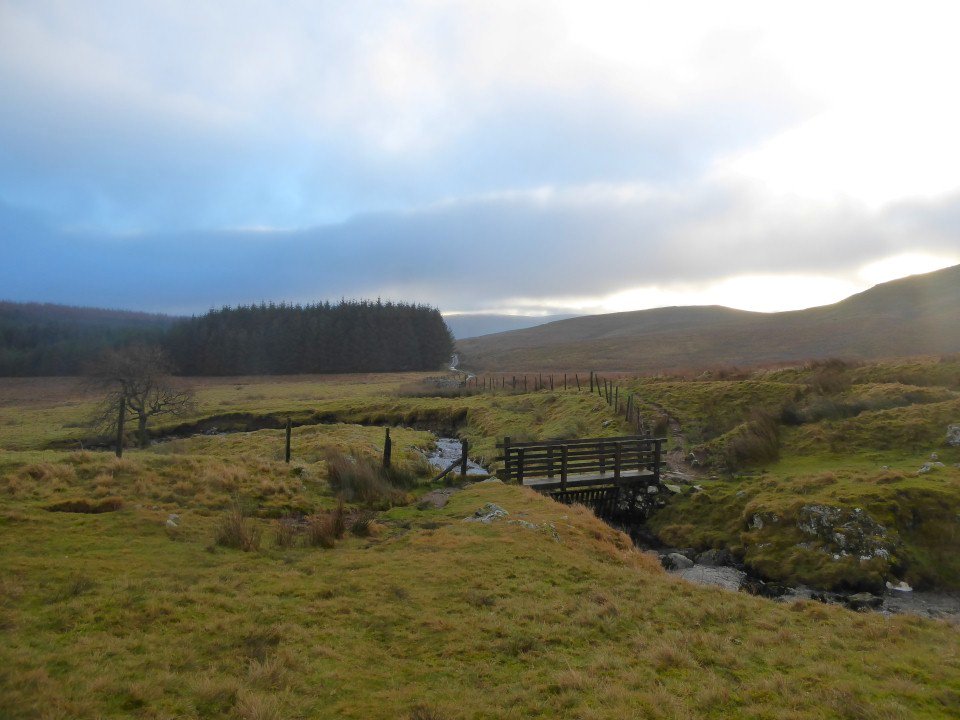 The day actually started quite nice and we were hopeful that the cloud would lift from the high fells.
.
Walking along the Old Coach Rd and the clag is still down.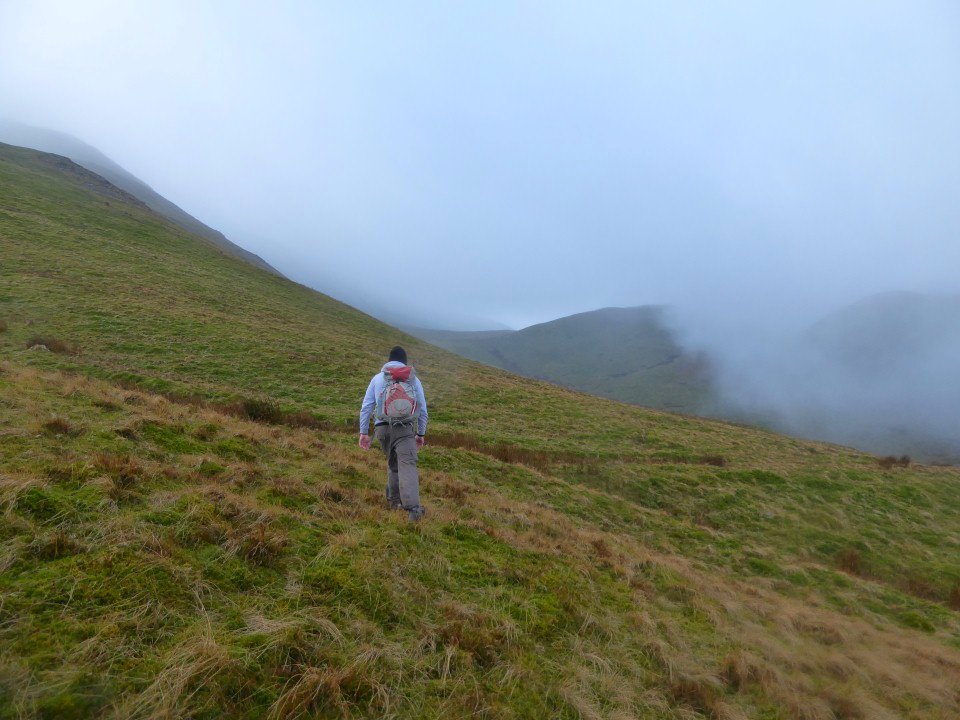 As we approached Hausewell Brow we cut across the flanks of Clough Head making for the obvious col in the distance.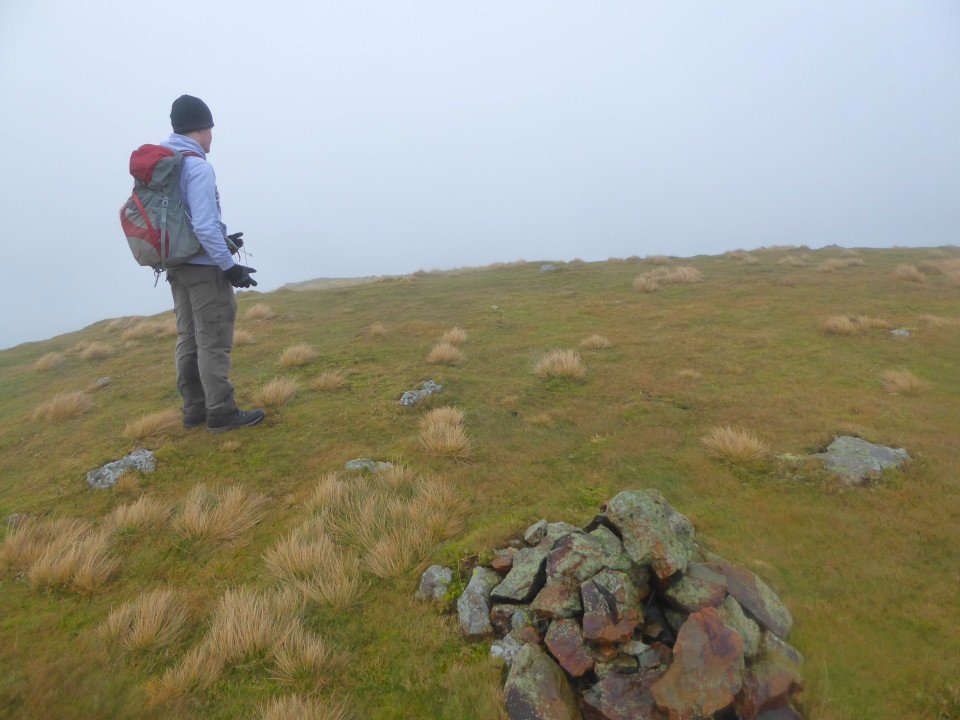 Brilliant view of Blencathra from here ( normally ) . James has got the compass in his hand as the visibility as you can see was nearly non existent. James's D of E training came to the fore and he guided us down to the path on a compass bearing.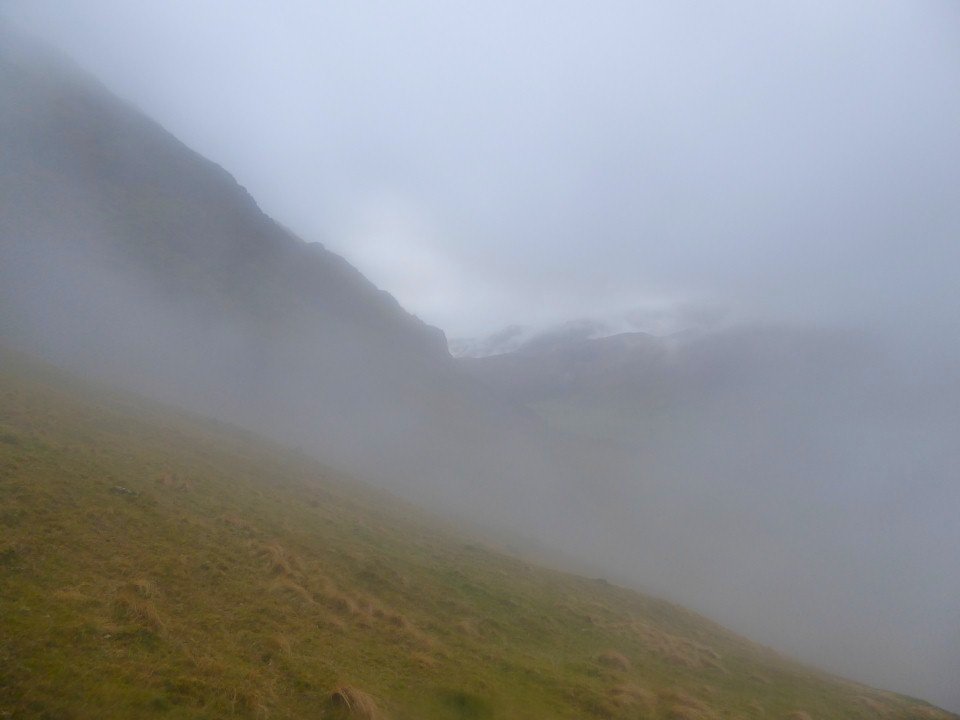 We followed a clear path on to the steep slopes of Clough Head which did peter out, but the way up was mostly on grass but with a fair bit of exposure.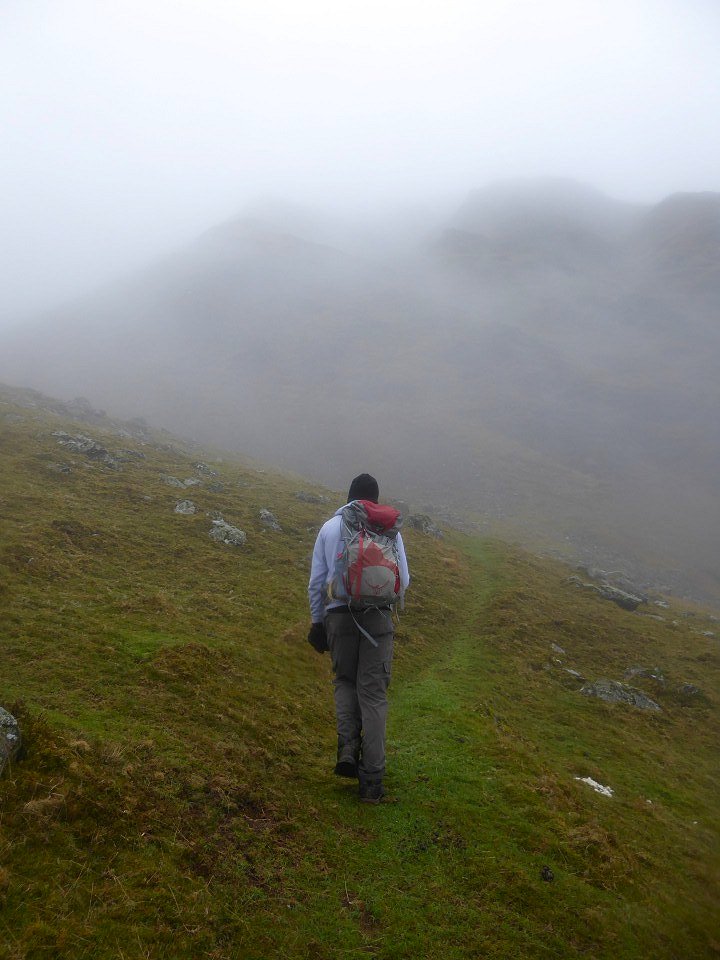 Following the clear path.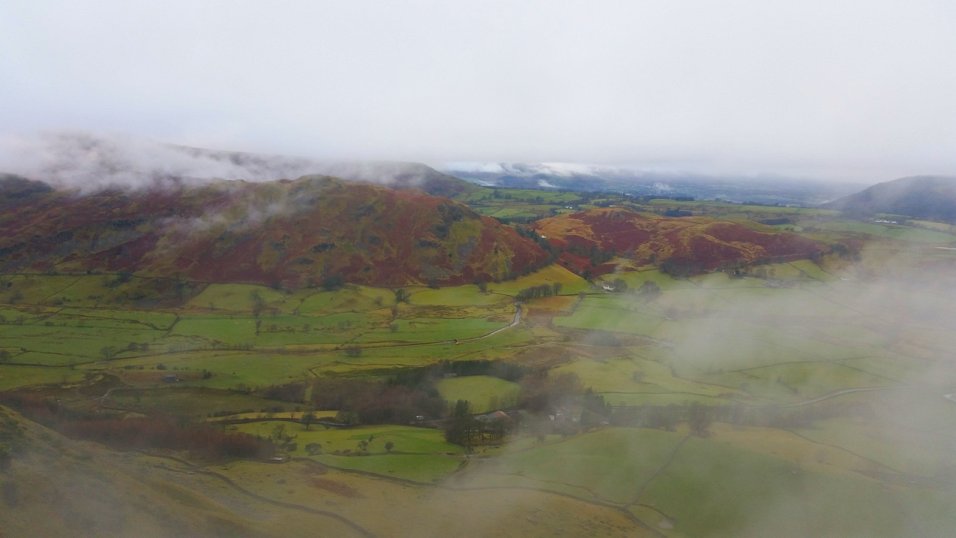 We did get a couple of minutes of views. This is looking down on High Rigg.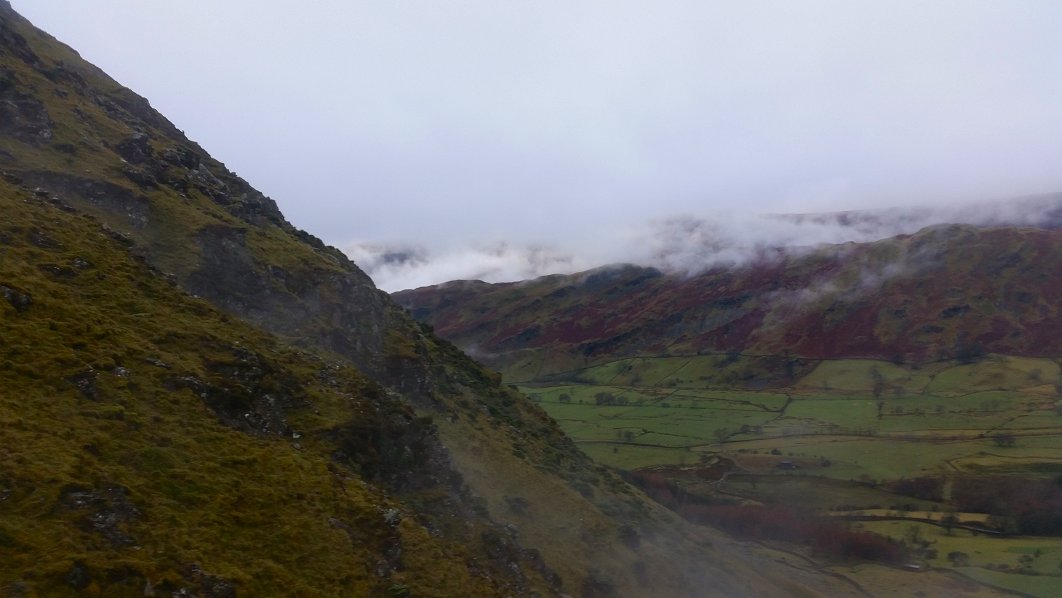 And this is looking southwards to the central ridge. As we reached Clough Head the rain came in so it was camera away and down over White Pike back to High Row.