WWW.KARLSWALKS.CO.UK
PICTURES AND TRIP REPORTS FROM MY WALKS IN THE ENGLISH LAKE DISTRICT
---
High Cup Nick
12th November 2017
Route. Dufton - Billysbeck bridge - Peeping Hill - Narrow Gate - High Cup Nick - Harbour Flatts - Dufton ( about 9 miles 1600ft ascent )
High Cup Nick has been on our to-do list for quite a while. so with the weather set for a lovely crisp day we had a ride through the beautiful Eden valley to the picturesque little village of Dufton.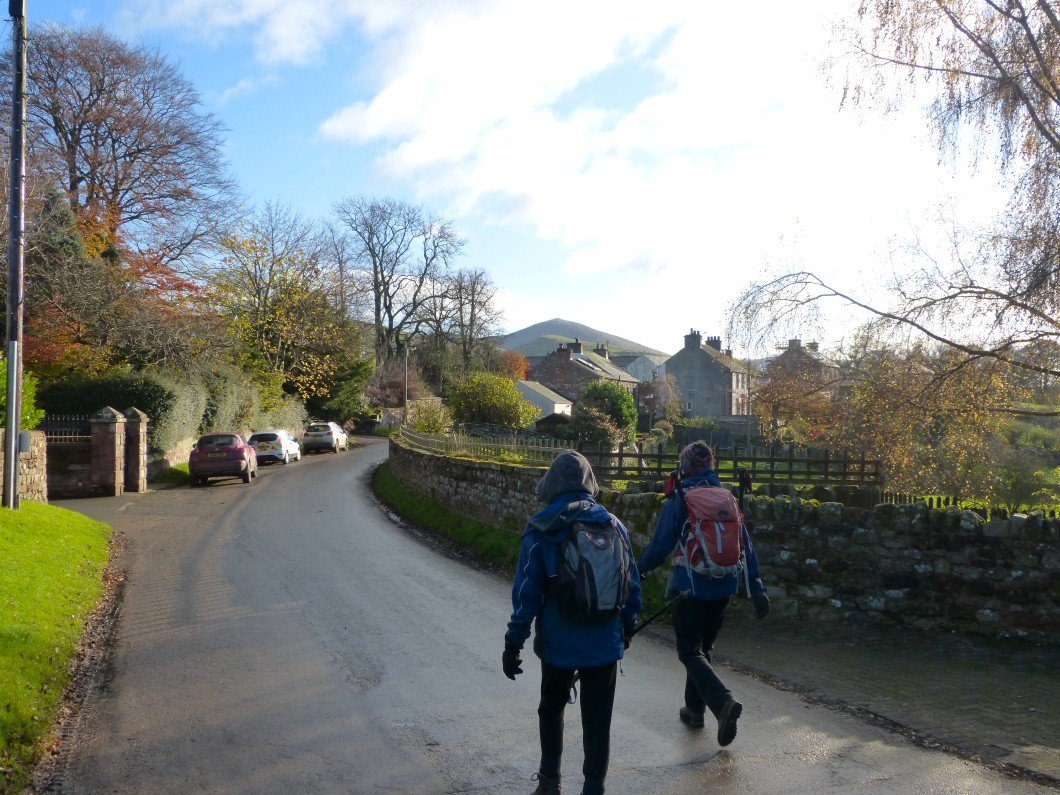 Sue and Lynn make their way through Dufton. Murton Pike is the conical hill behind the houses.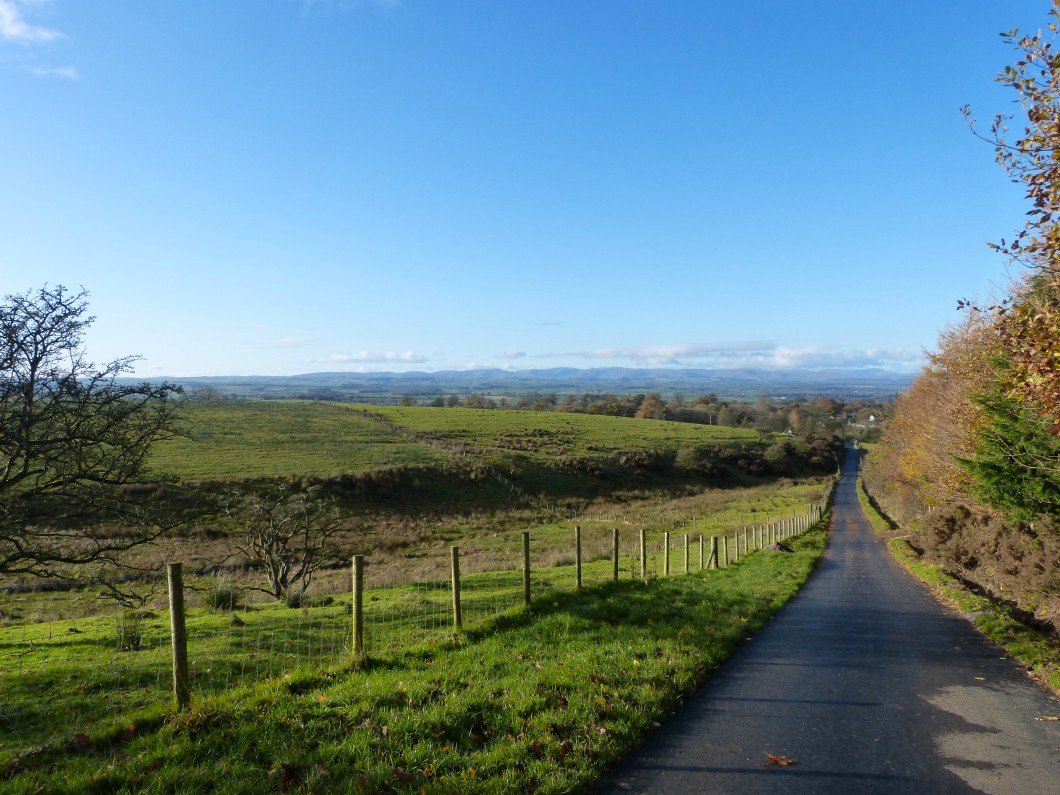 On the Pennine way looking across to the Lakeland fells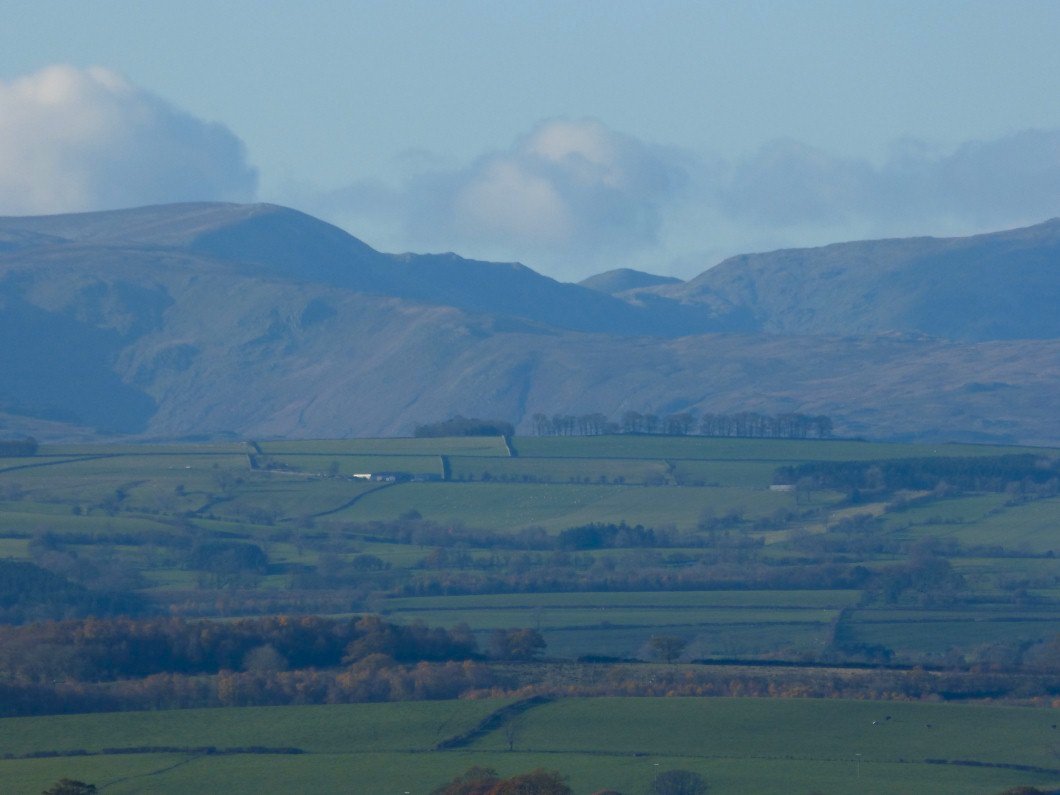 I think that is Nan Beild pass with Harter fell to the left and Mardale Ill Bell to the right. If it is then that's Ill Bell sticking up at the back..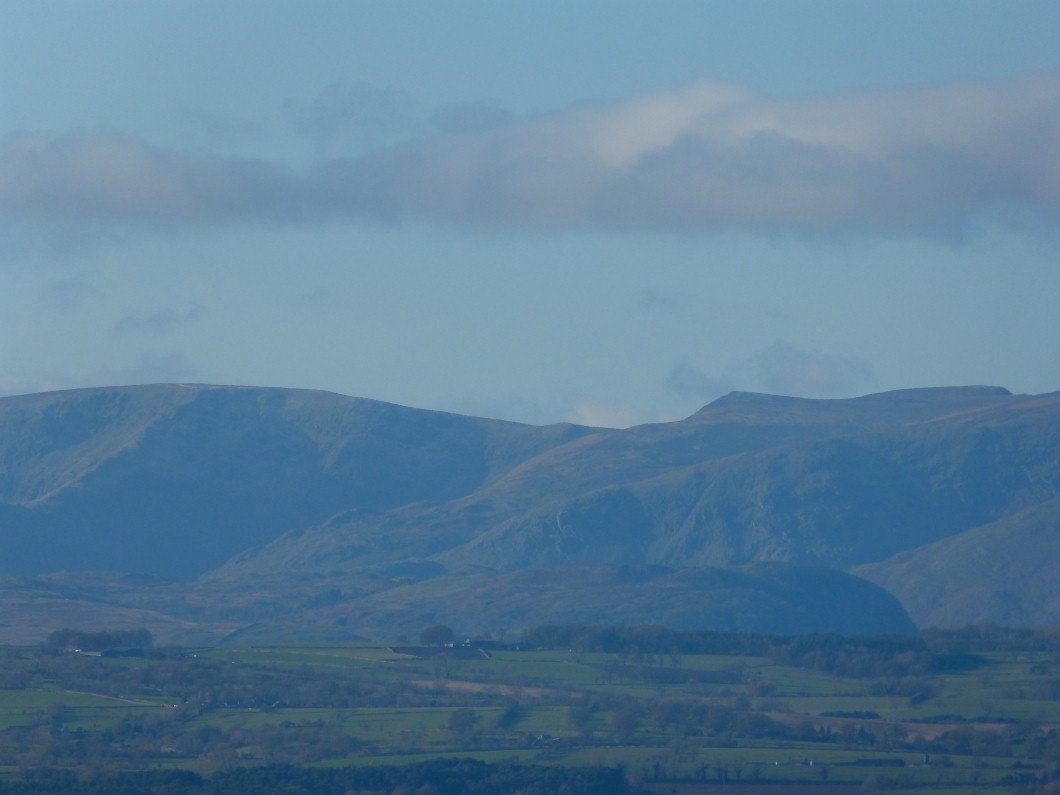 I'm fairly certain that the pointed fell is Kidsty Pike so the big fell on the left must be High Street with the Rough Crag ridge rising to meet it..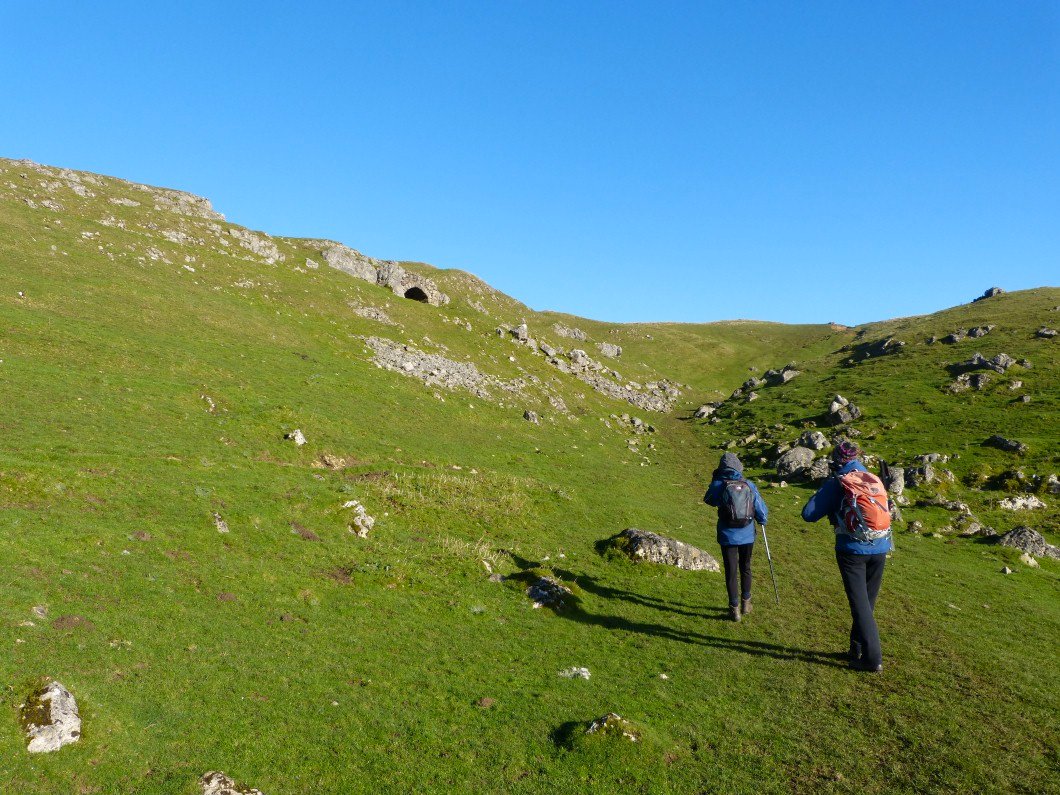 The road ends at a sheepfold and the way is then grass We used the old lime kiln as shelter for an early coffee break.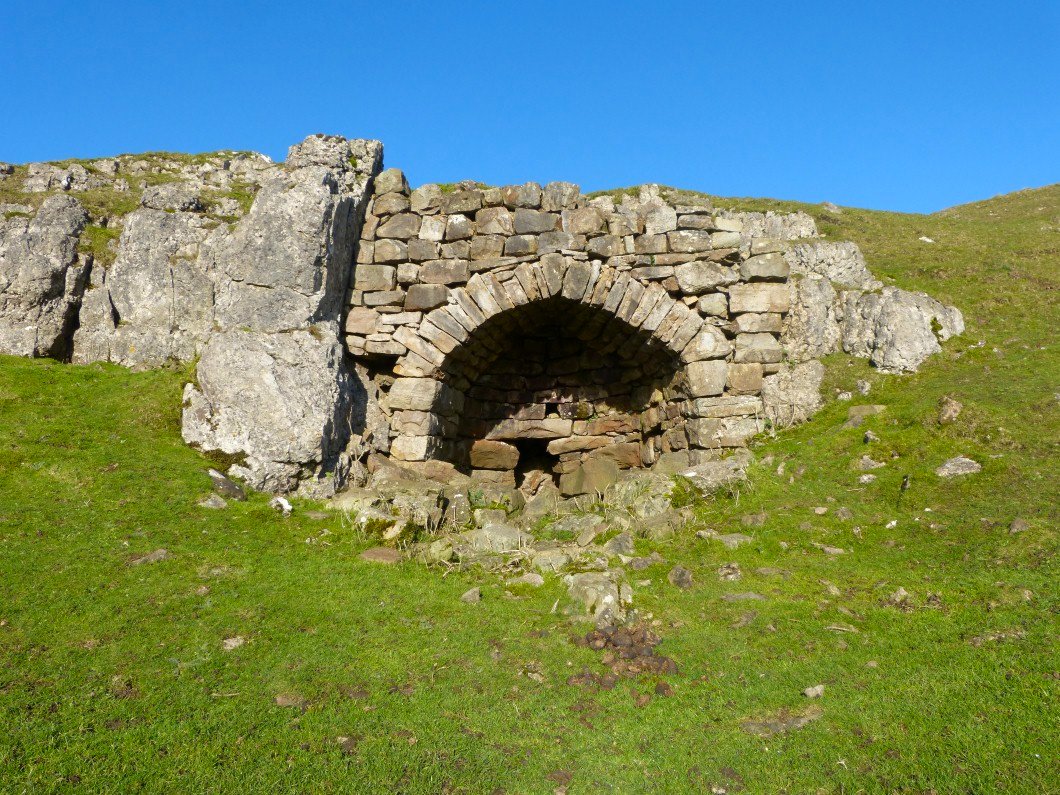 Although the weather was fine the wind was very cold so the shelter provided by the kiln was very welcome.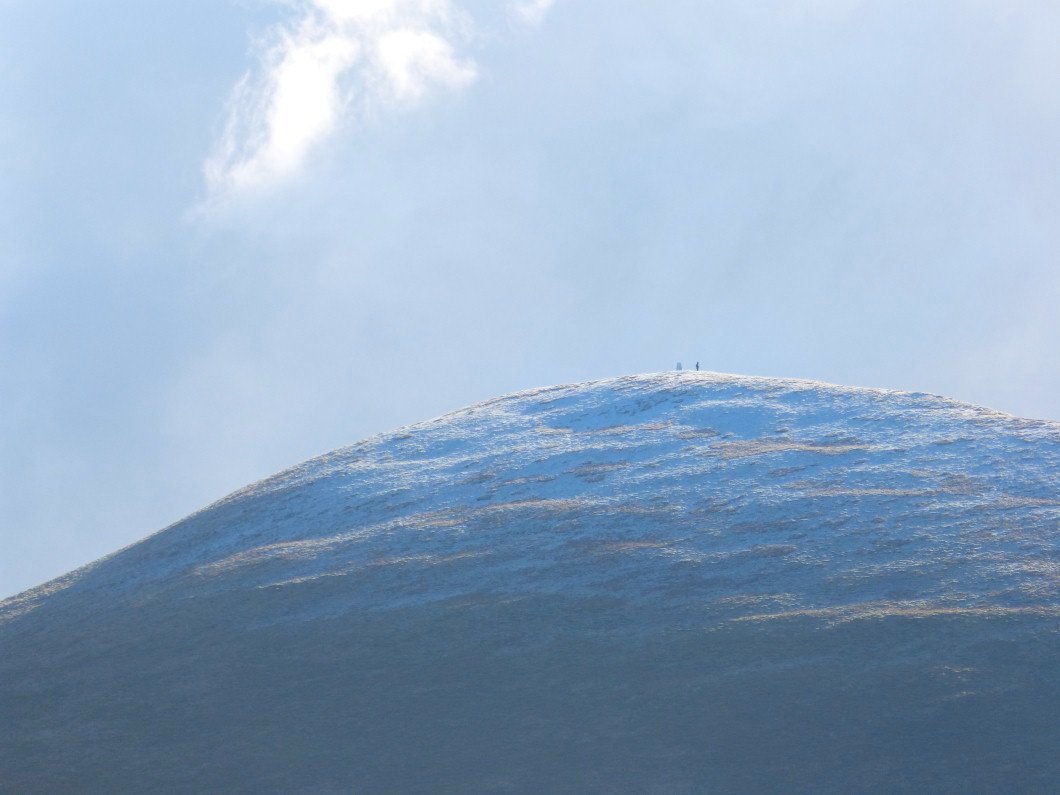 Dusting of snow on Murton Pike.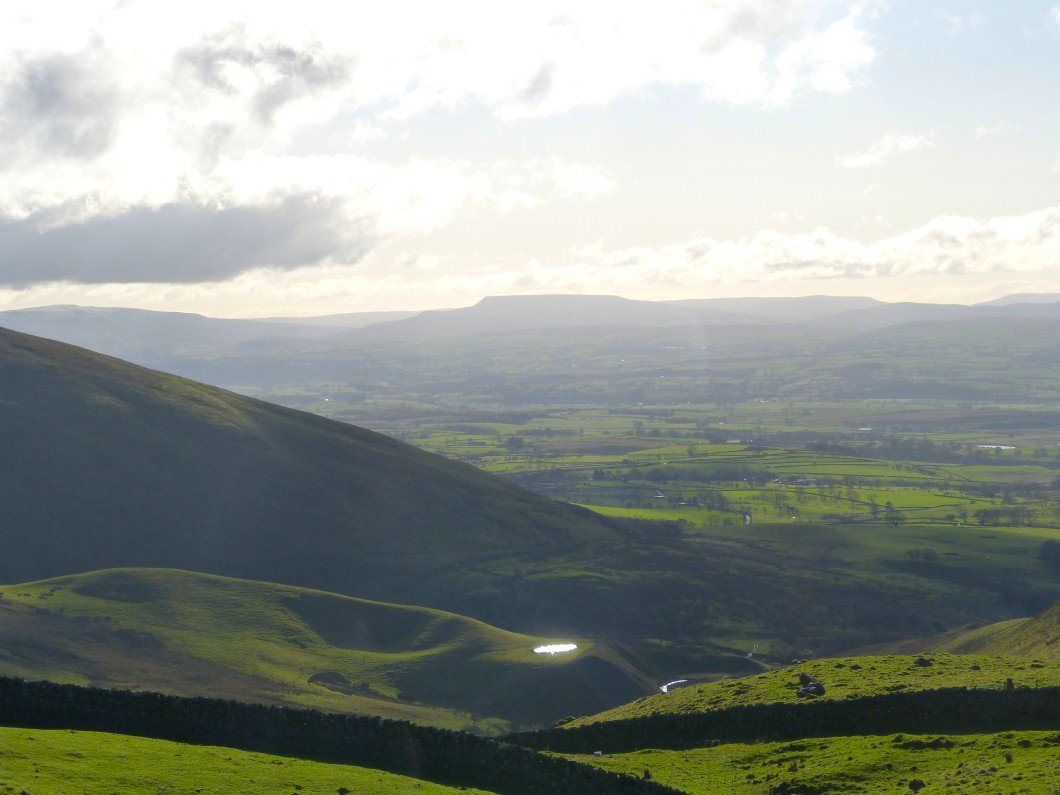 Looking across to the flat topped Wild Boar Fell. Our homeward path took us past the little tarn shining in the sun.
.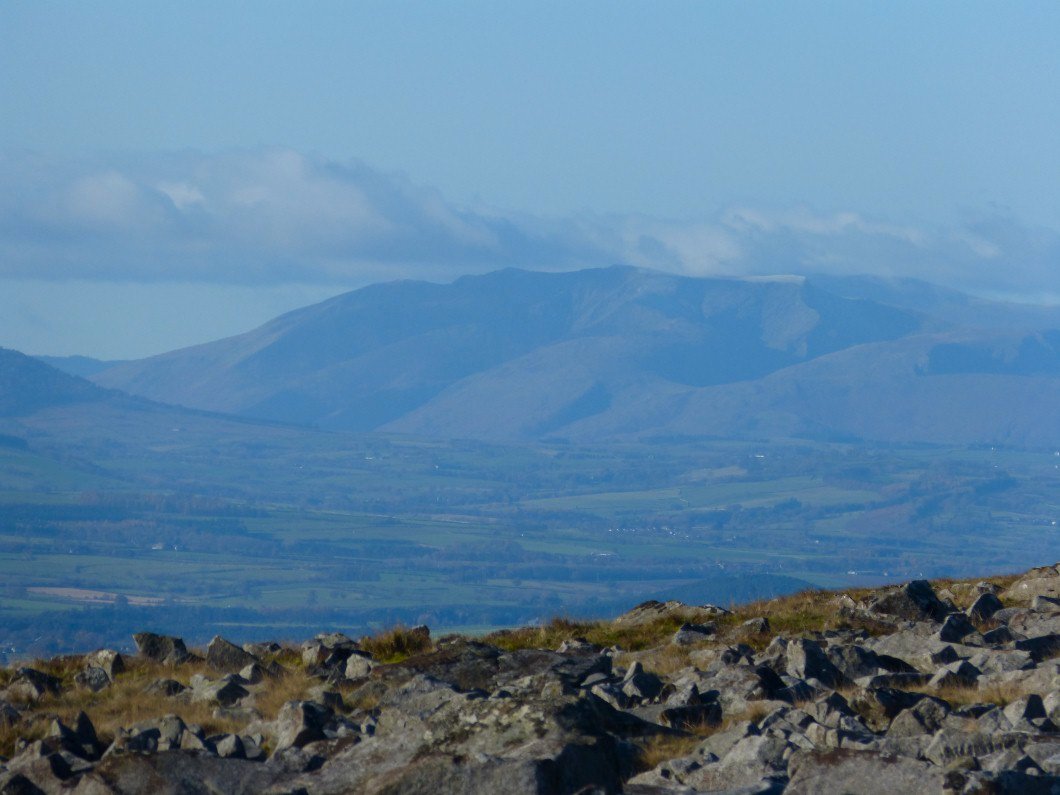 Looks like there might just be a dusting of snow on Blencathra as well.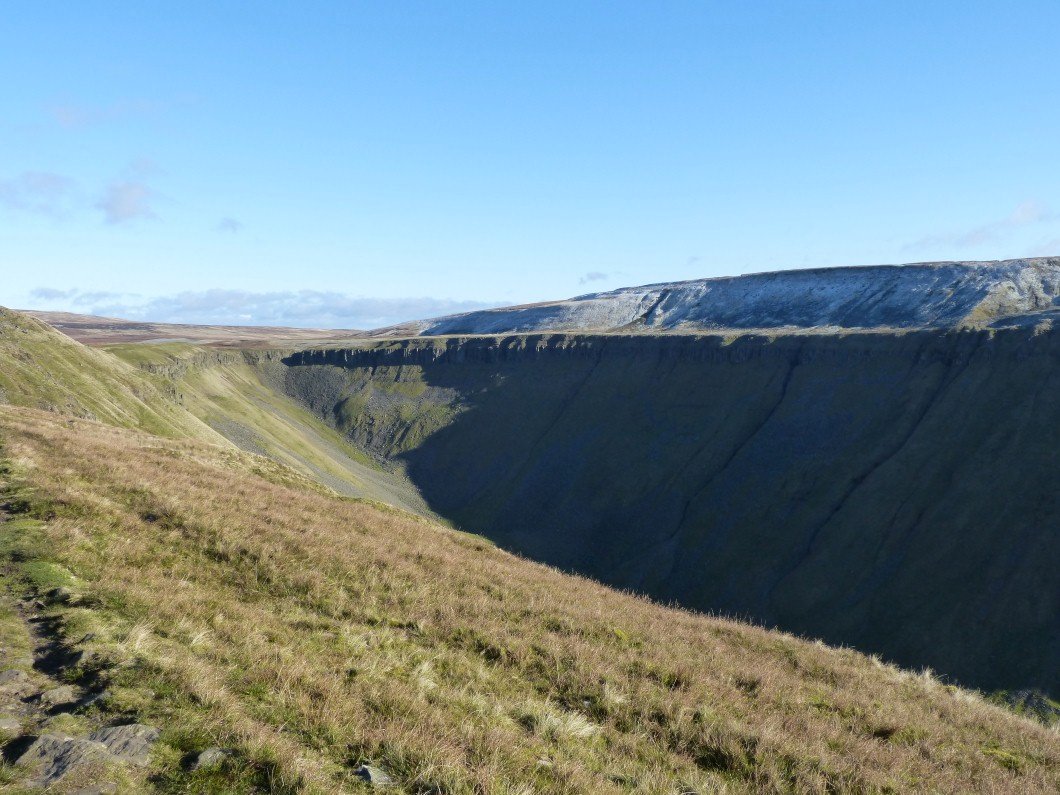 First sight of High Cup Nick.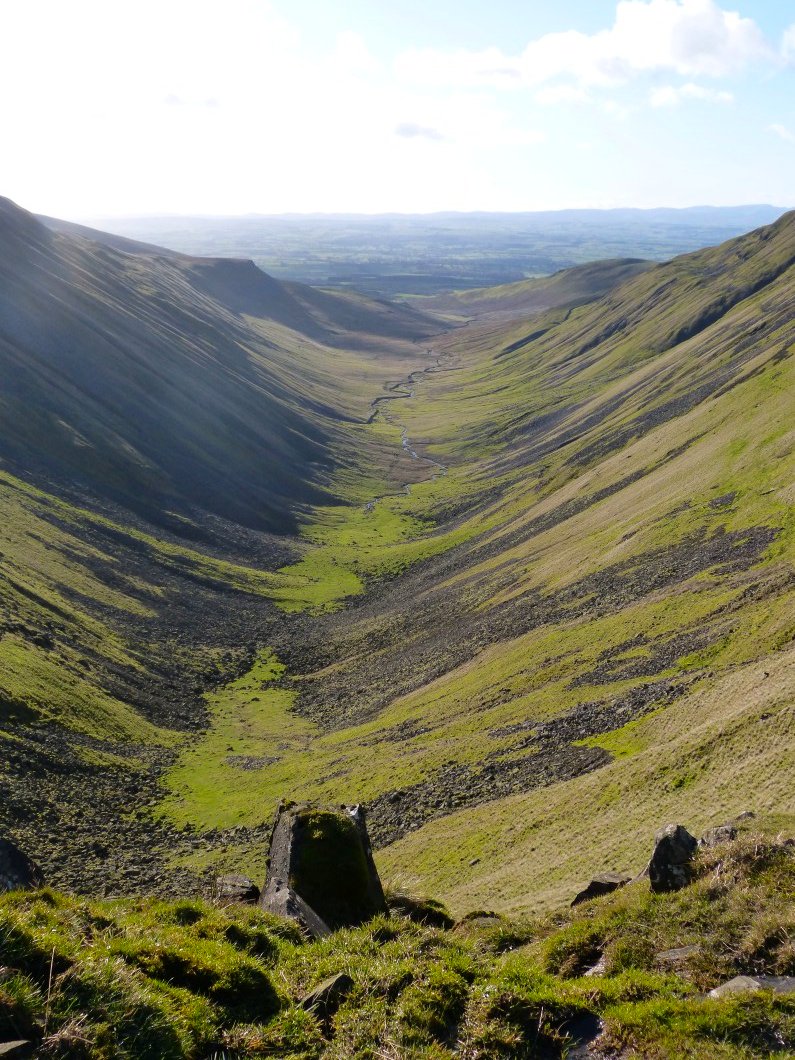 Looking down.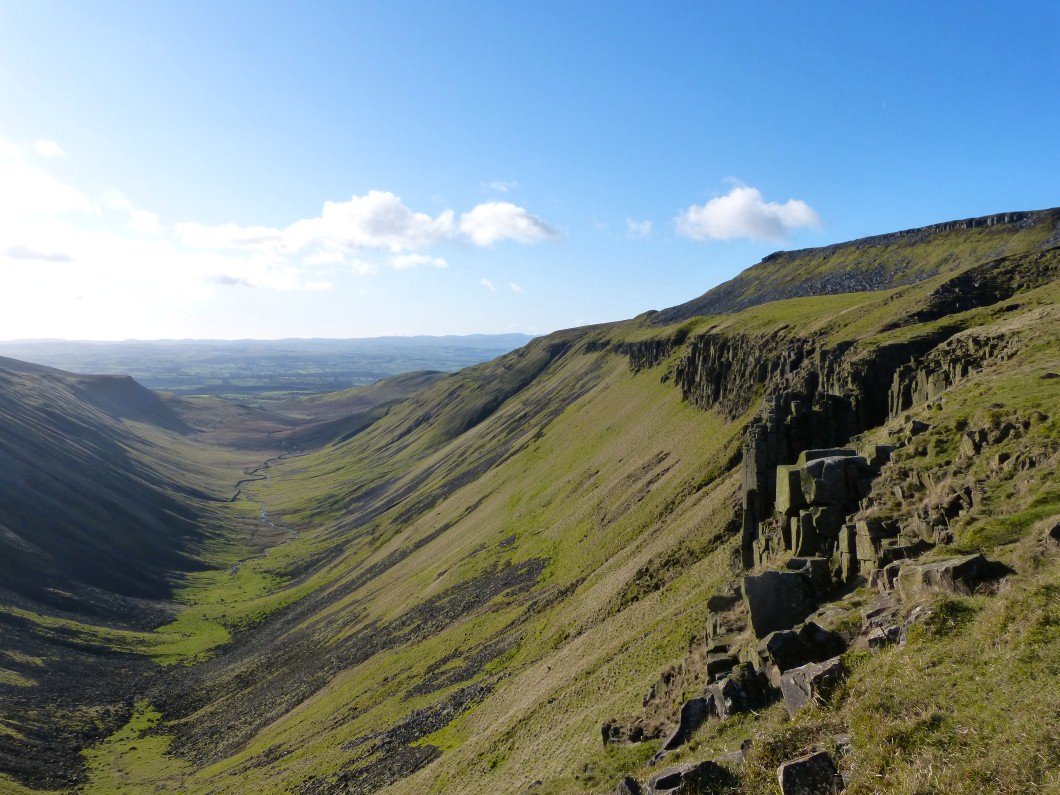 Our path came along the edge between the cliffs of High Cup Nick and Narrowgate Beacon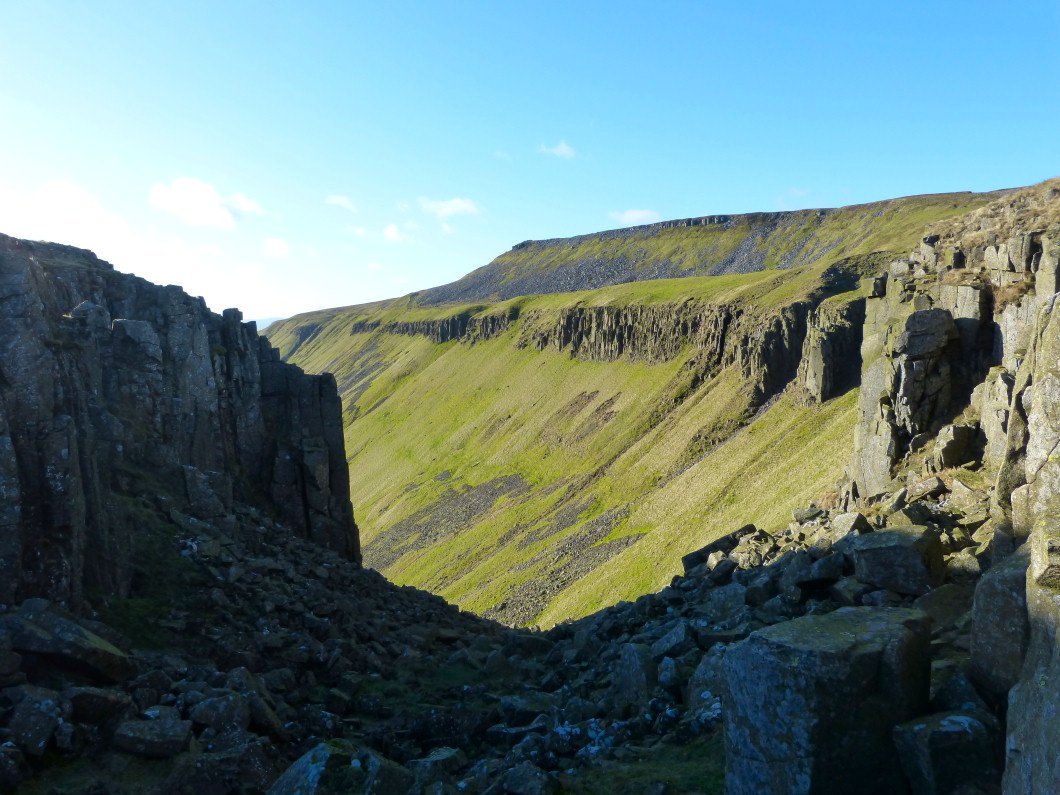 Descending into the Nick of High Cup Nick.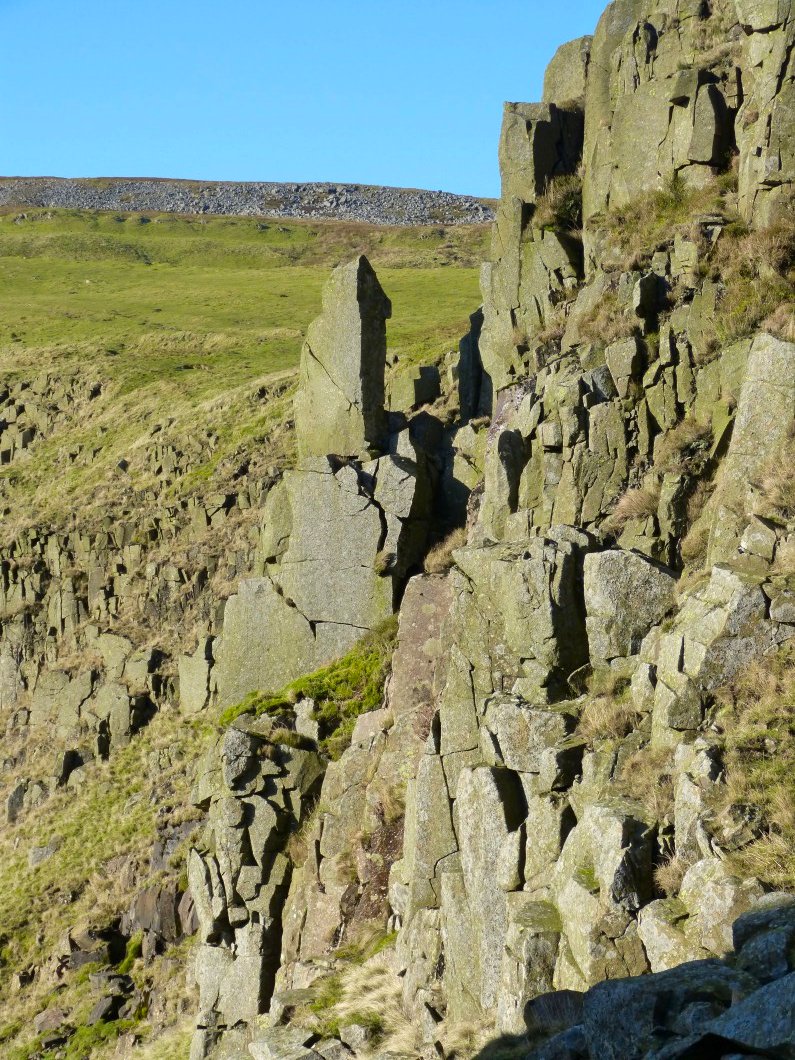 Rock pinnacle passed on the way down.
It's a pretty tricky route over and through the big boulders.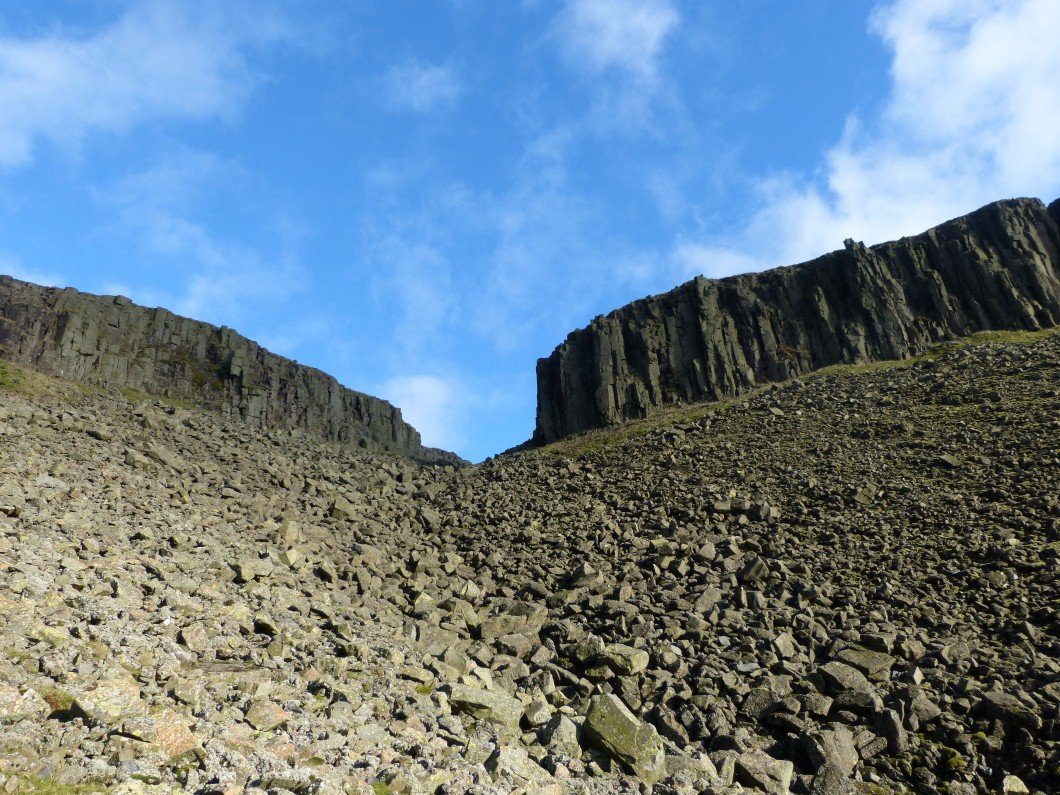 View back to the nick.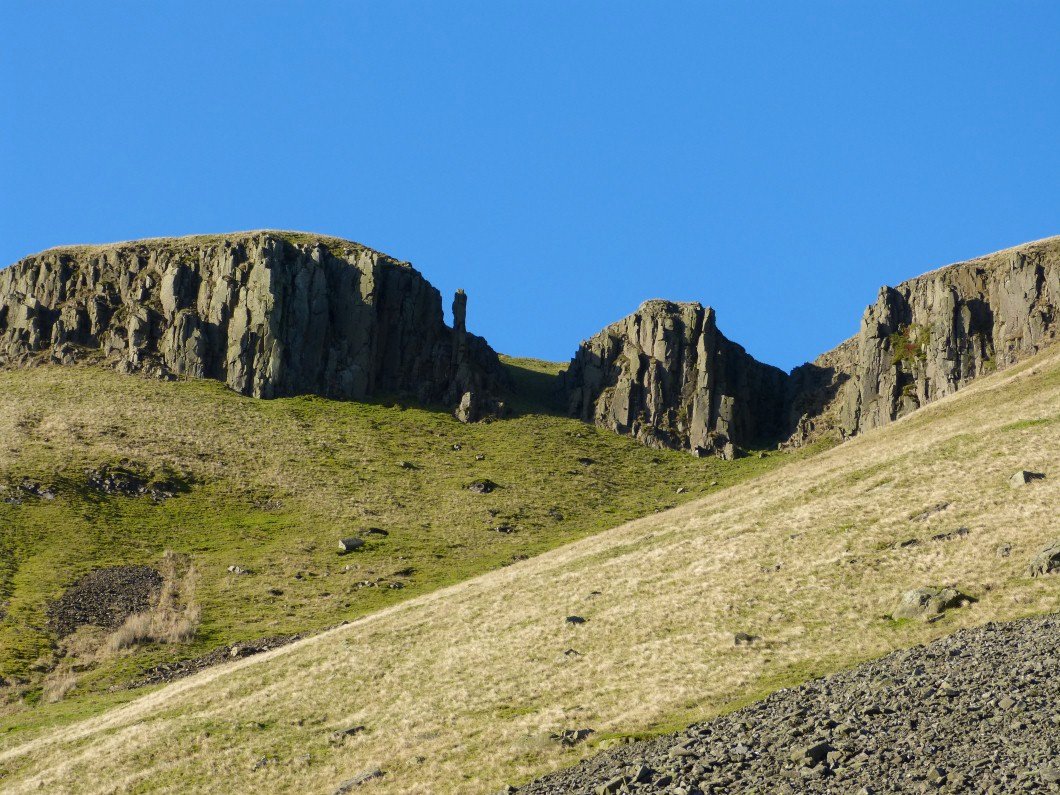 Another rock pinnacle standing out against the blue sky.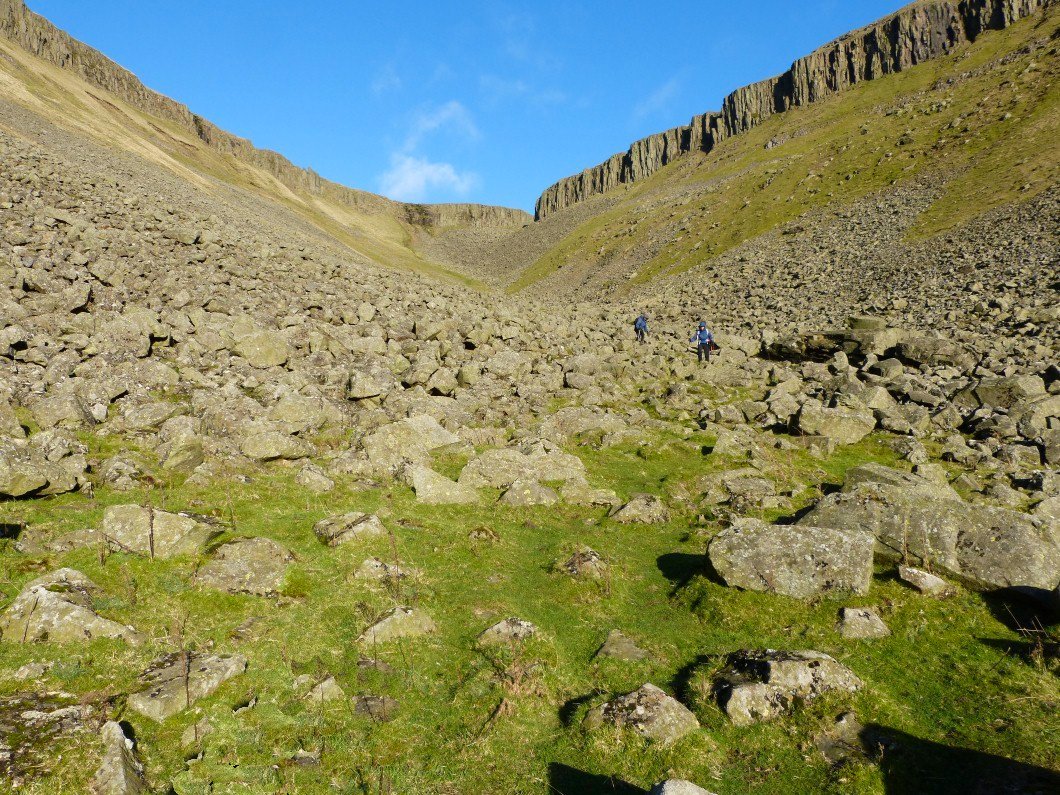 Nearly through the boulder field now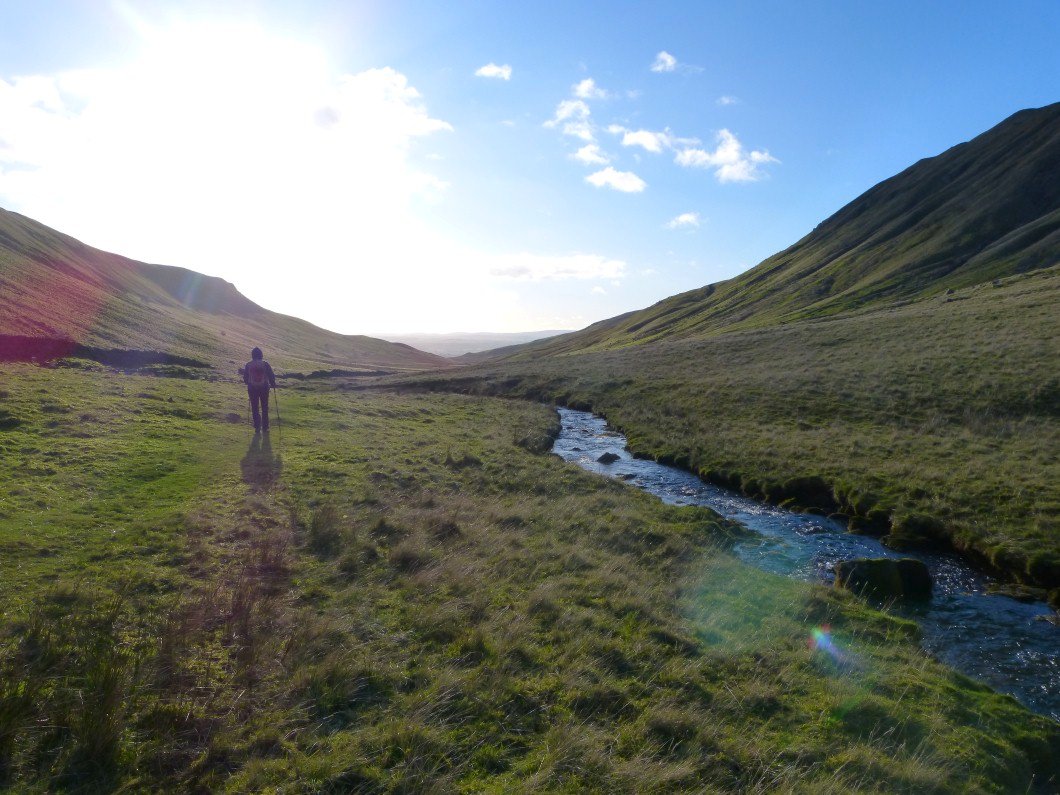 As with a lot of places in limestone country a stream appeared from out of the ground..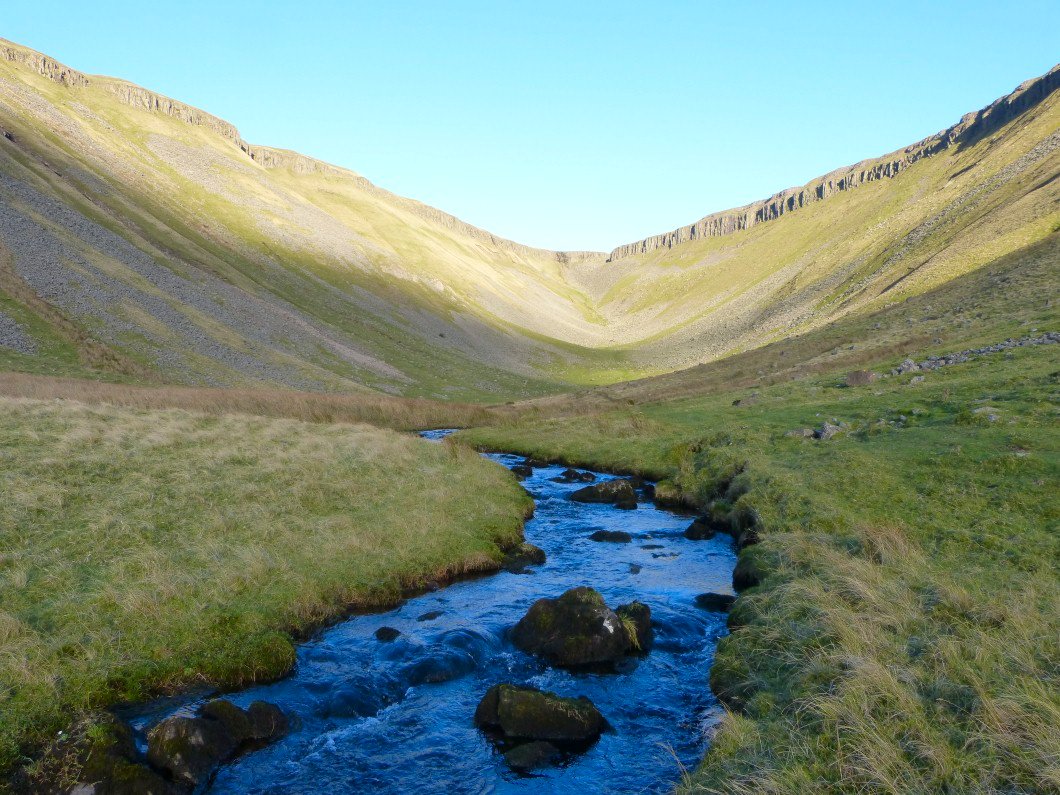 Looking back along High Cupgill Beck.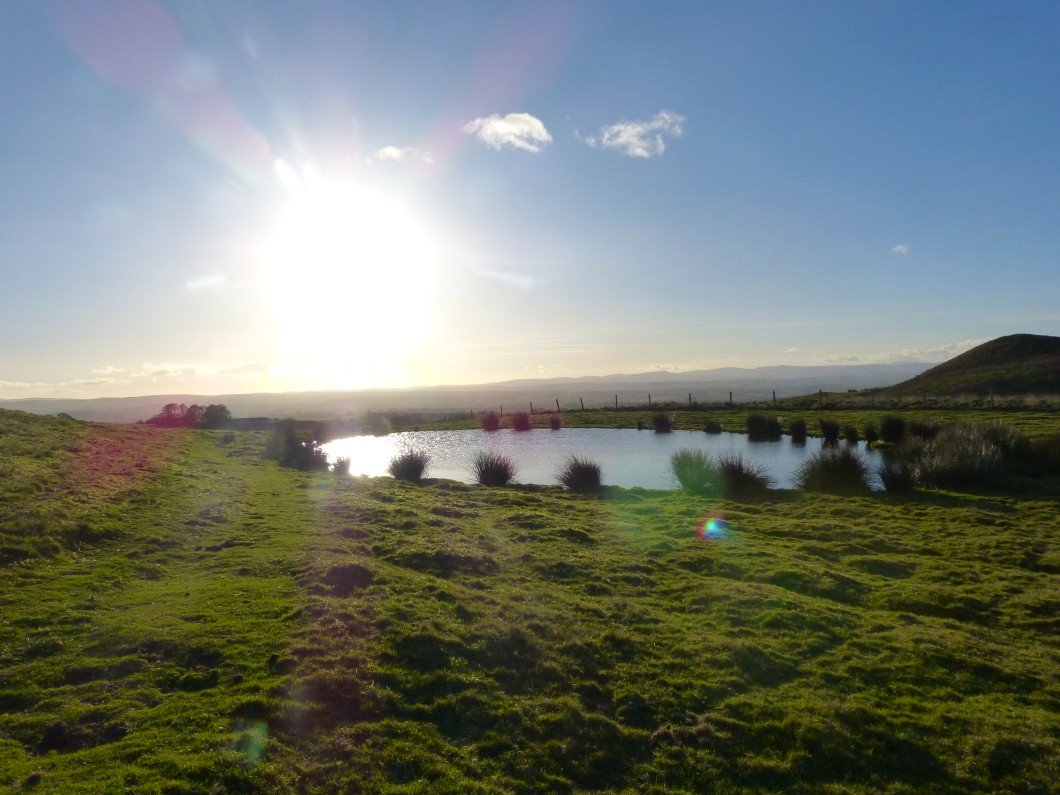 At the little tarn we saw from above.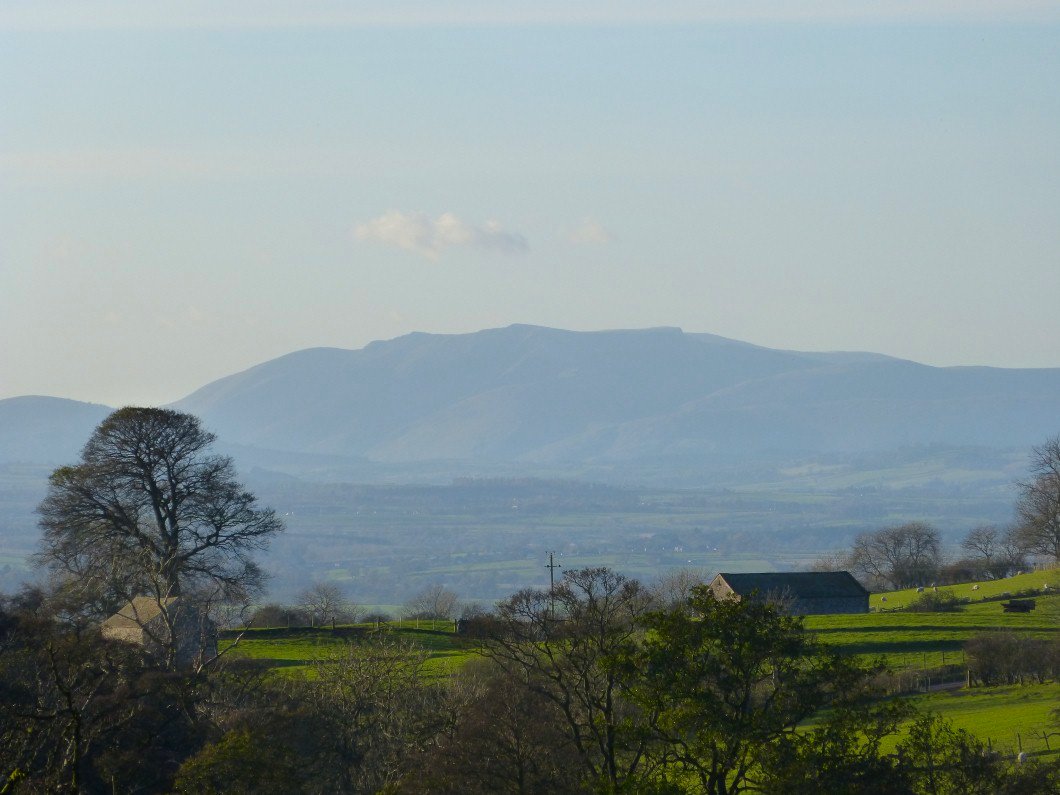 Blencathra again.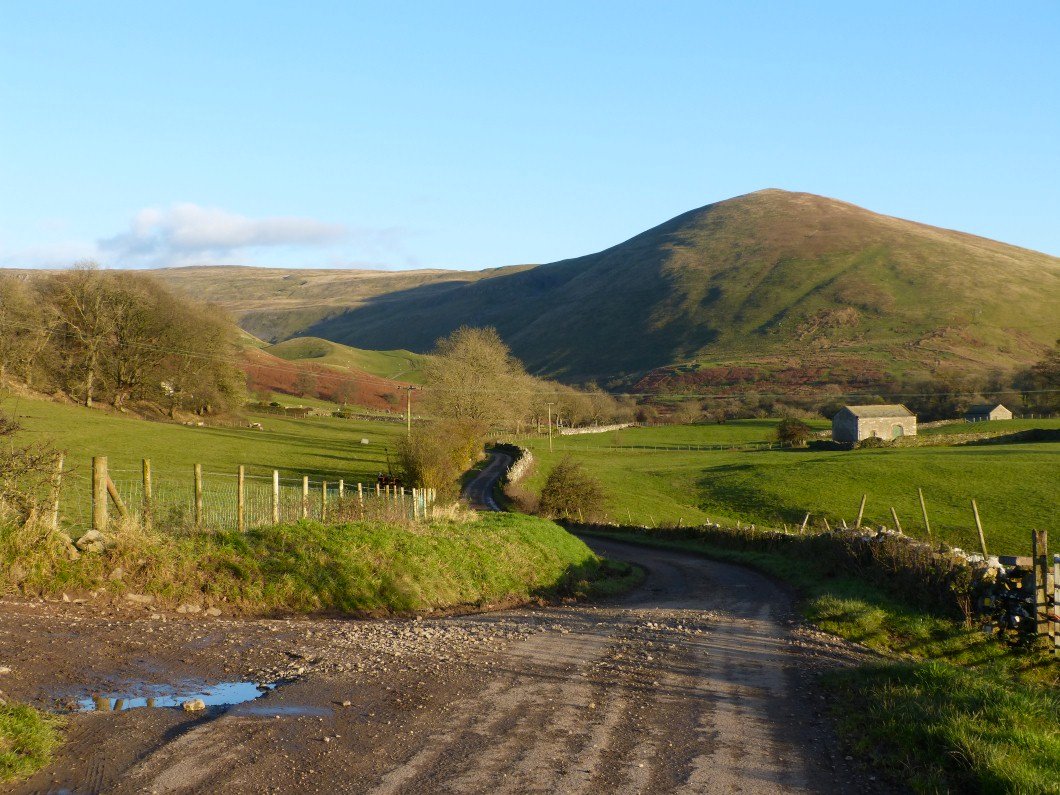 Following the quiet lane back to Dufton.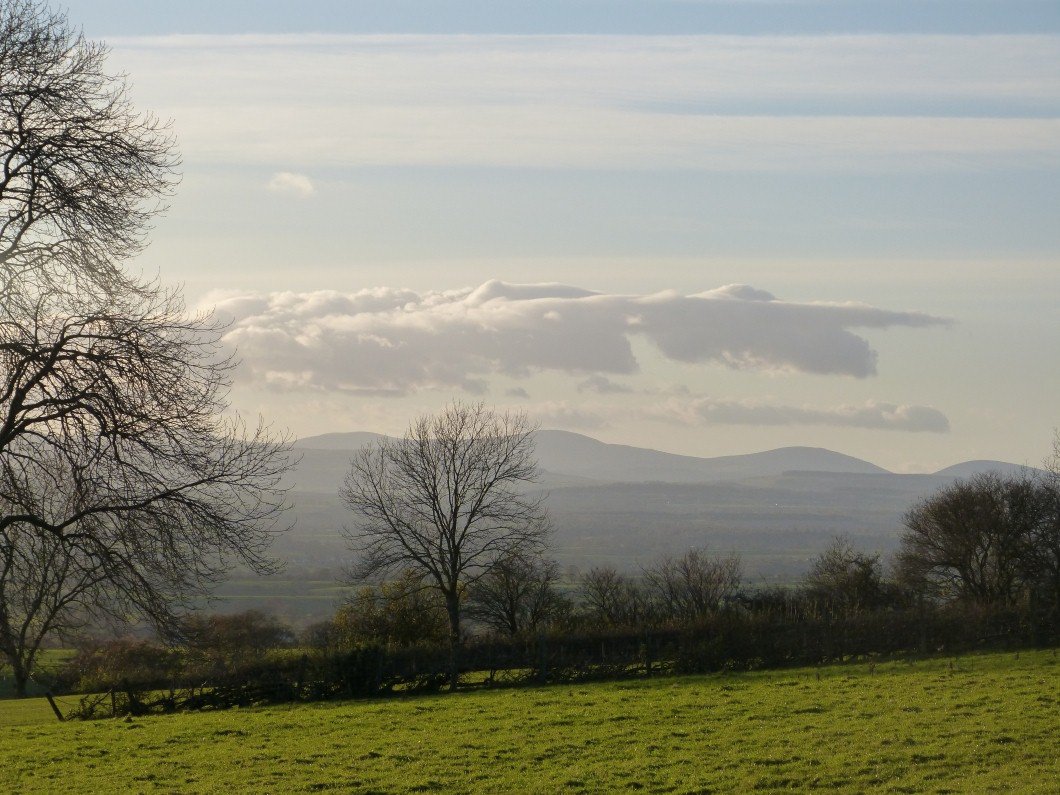 The Dodds are really clear in the cold afternoon air..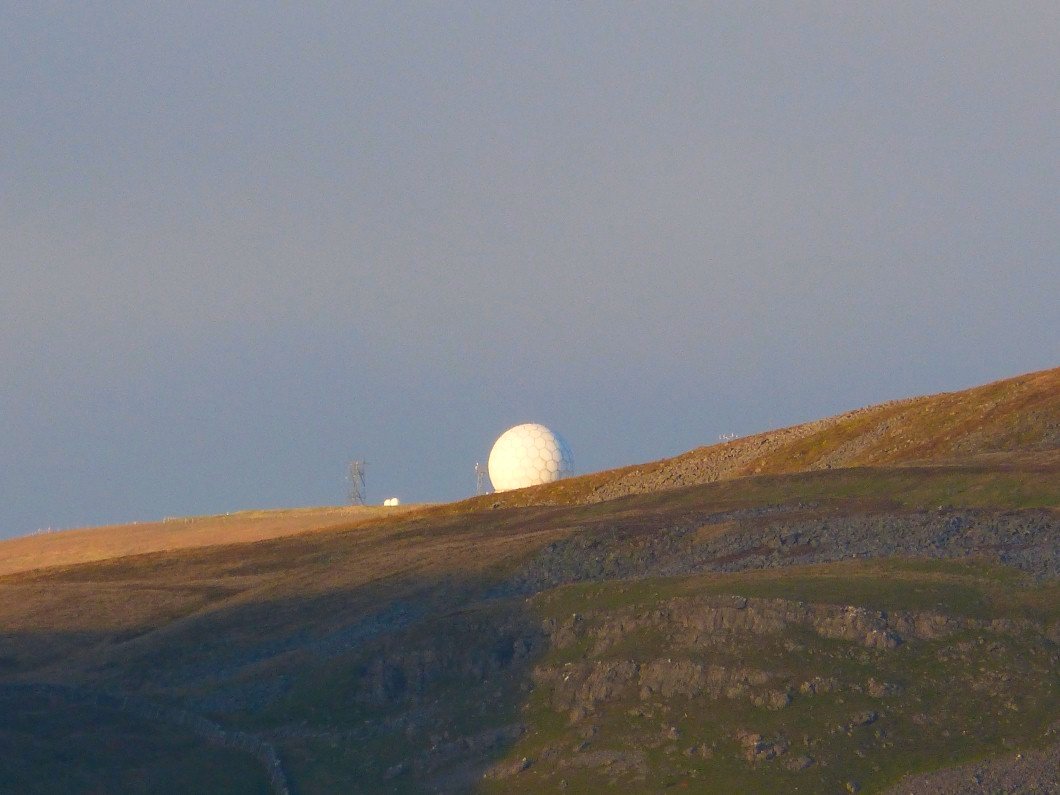 We hadn't expected to be able to see Great Dun Fell so were very surprised when the radar station popped up out of nowhere