WWW.KARLSWALKS.CO.UK
PICTURES AND TRIP REPORTS FROM MY WALKS IN THE ENGLISH LAKE DISTRICT
---
Half a Kentmere horseshoe
26th March 2017
Route. High Lane - Kentmere Church - Garburn Pass - Yoke - Ill Bell - Froswick - Thornthwaite Crag - Nan Beild pass - Hallow Bank High Lane ( about 11 miles 3300ft ascent )
A little bit of a misleading title as our route still could be considered a horseshoe we just missed out the high ground on the return leg, so " a low level " Kentmere horseshoe might be more accurate except for the fact that the majority of climbing is done on the outward leg and if you were to suggest on the long haul up to Yoke that this was a low level walk you might receive a short Anglo Saxon reply..

Whatever, it's a lovely day as we park up at the end of High Lane. Here's a wide view of the fells to be tackled
Attractive tree and lane on the way across the valley to the church.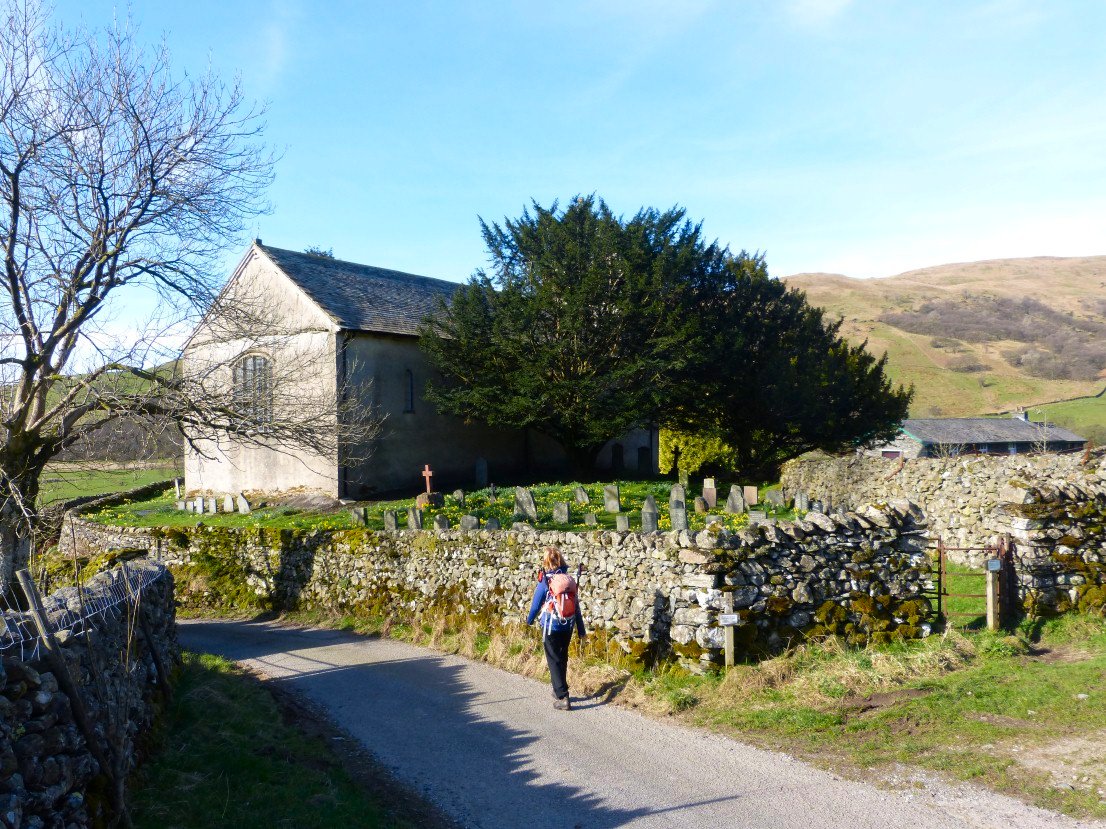 And there's the church ( and Sue )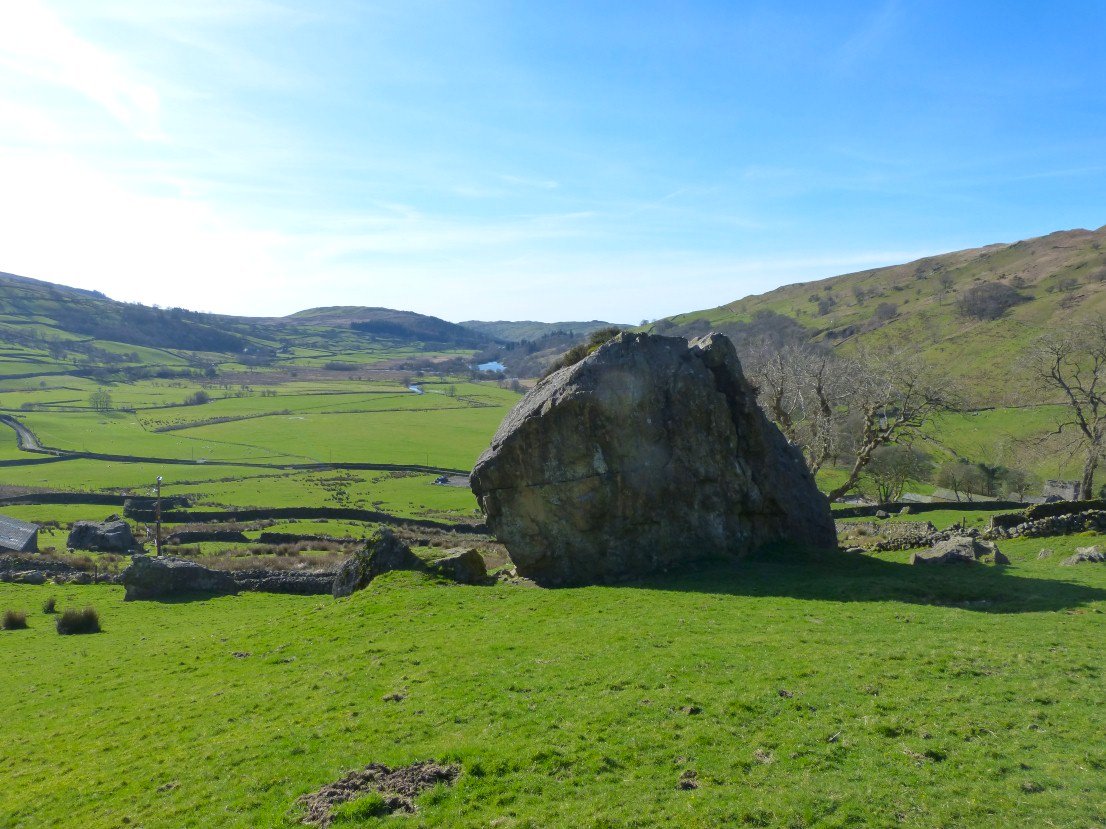 Looking down past the Badger Rock to Kentmere Tarn and the fells above Staveley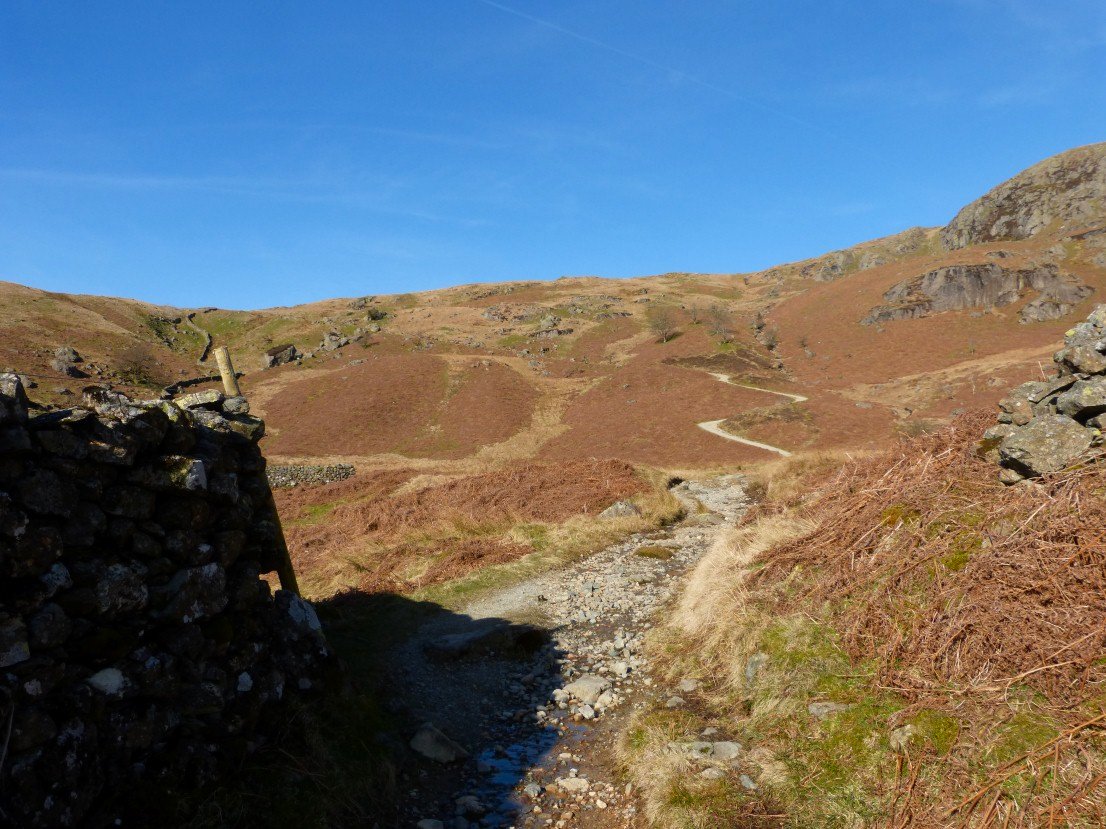 Climbing Crabtree Brow.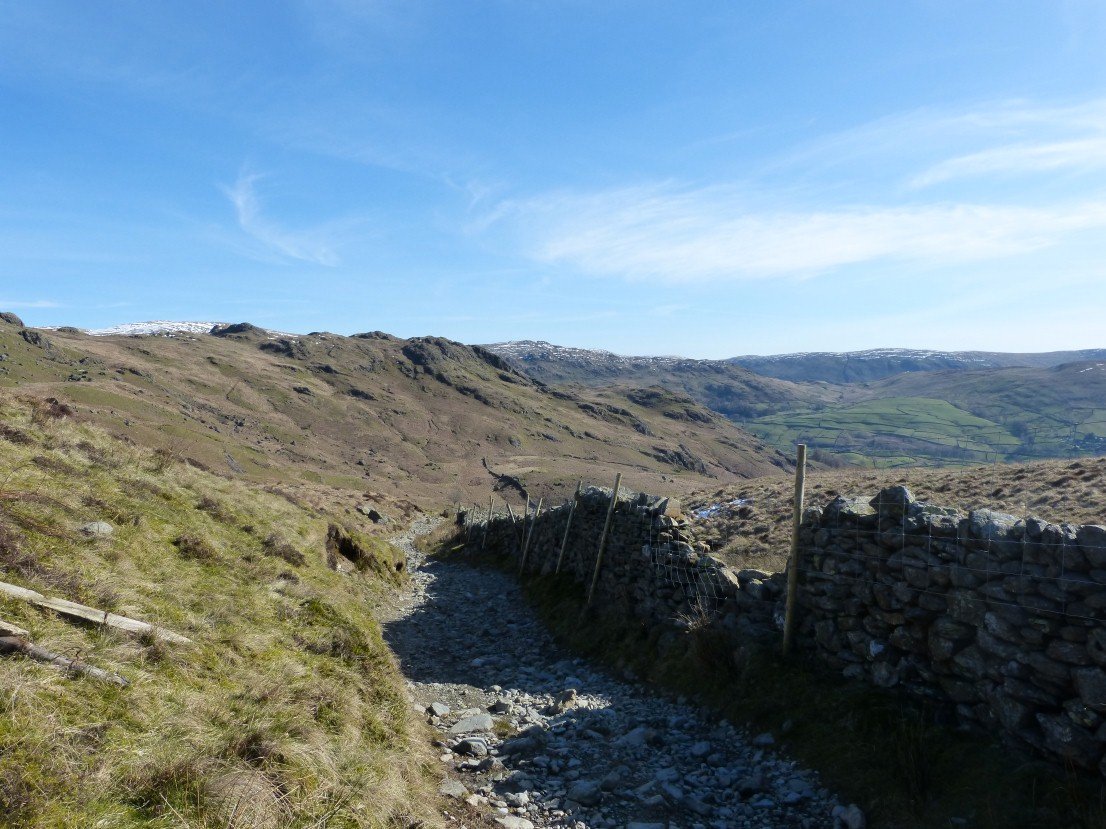 And looking back down Crabtree Brow.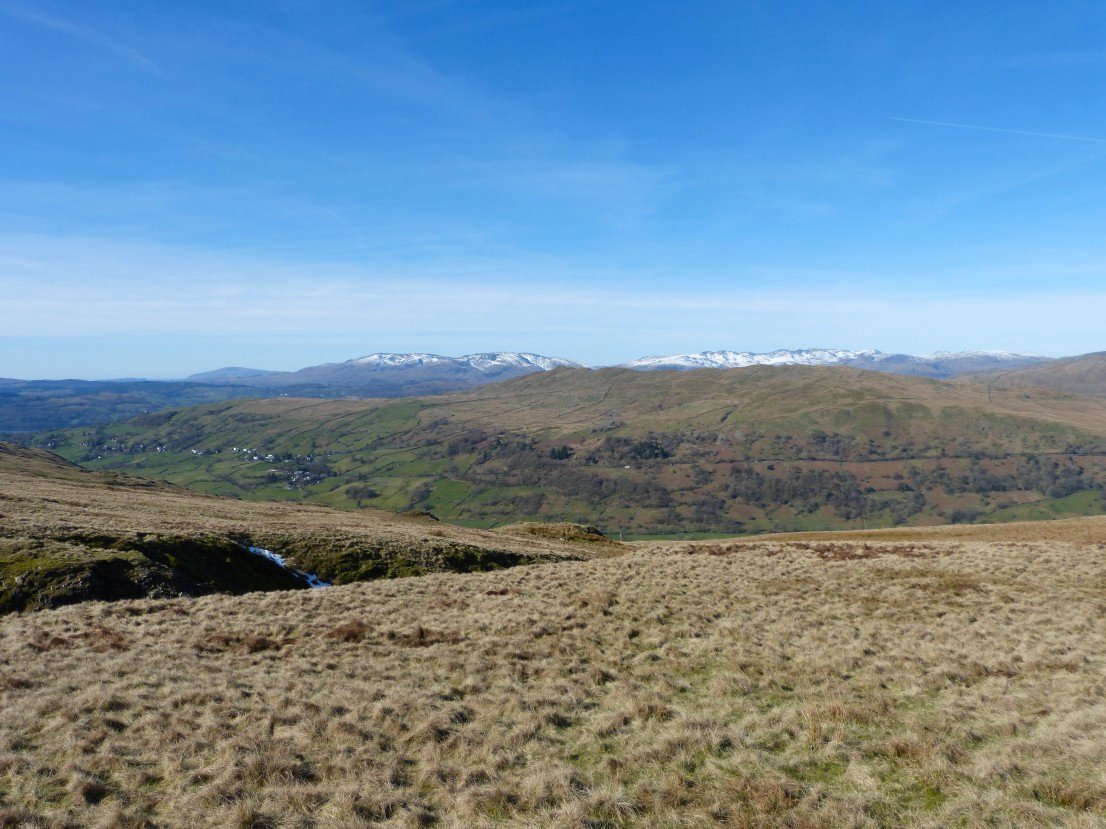 Full line of distant fells from Black Combe on the left then the Coniston group and then Scafell and the western fells
.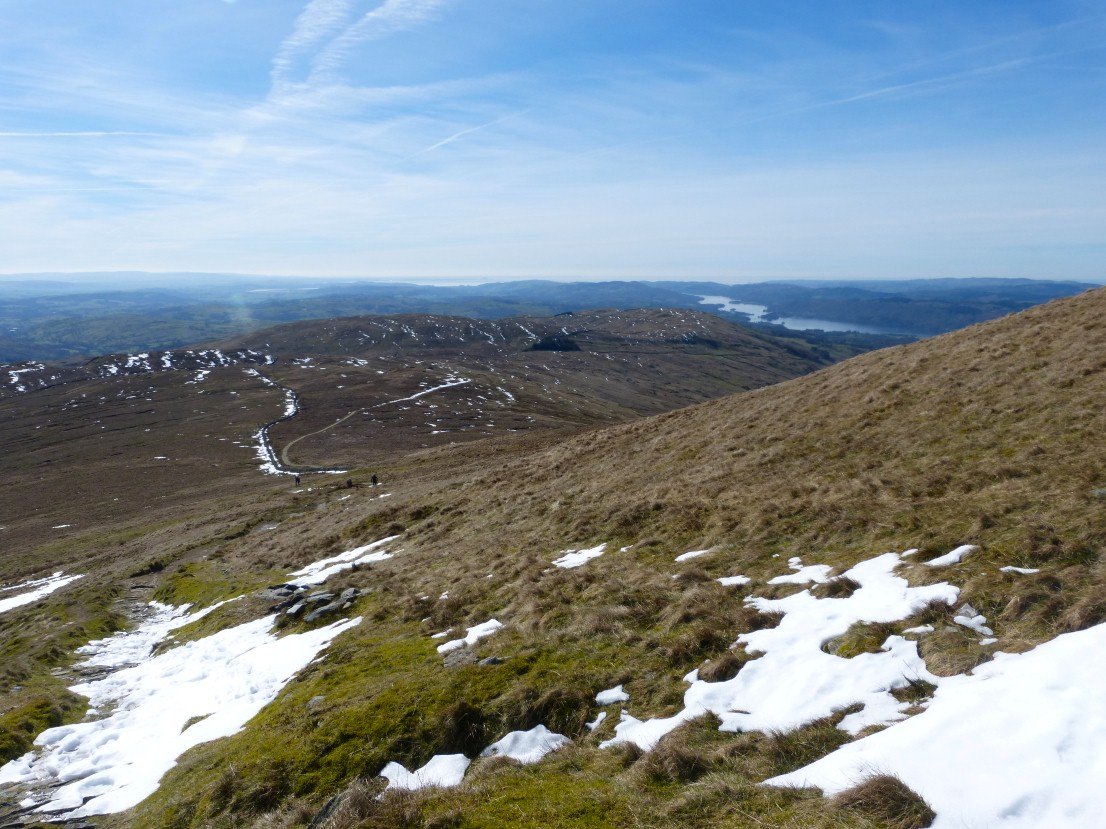 View a little further to the south with Windermere and the coast visible over Sallows and Sour Howes.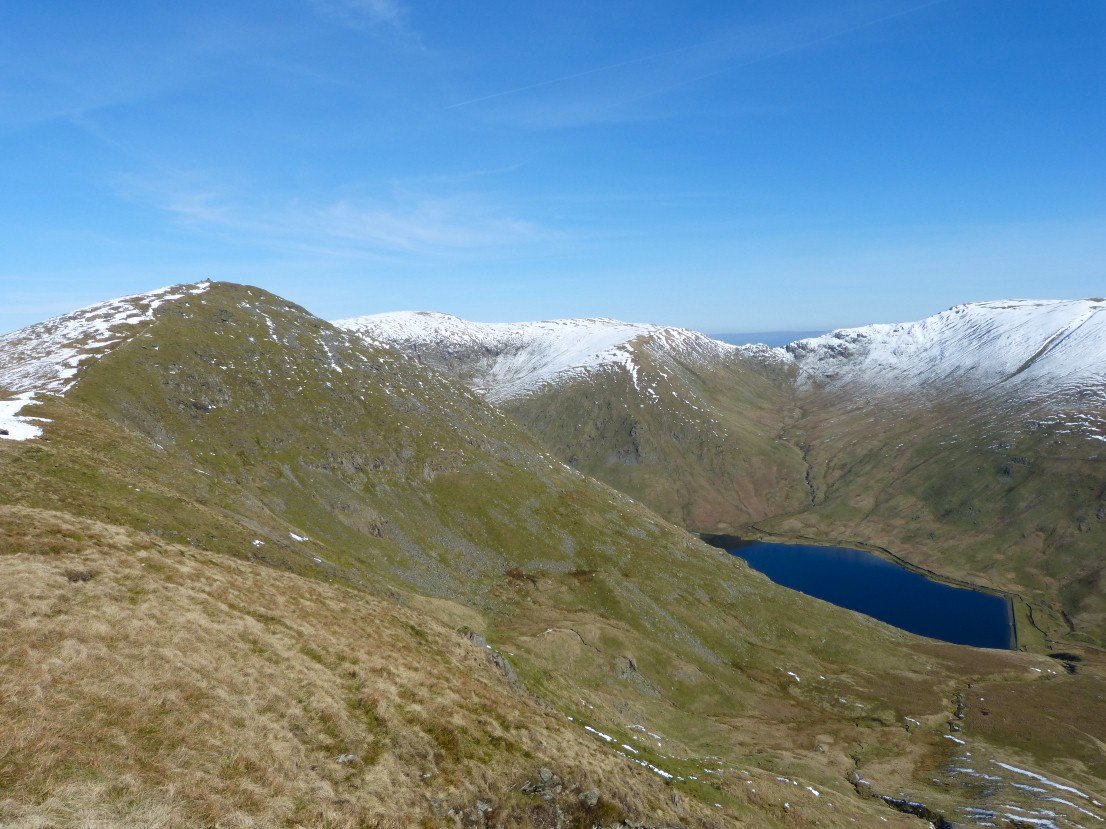 Ill Bell and Kentmere reservoir with Nan Bield pass beyond from Yoke.
Zooming over the pass to Cross Fell and the Dun Fells.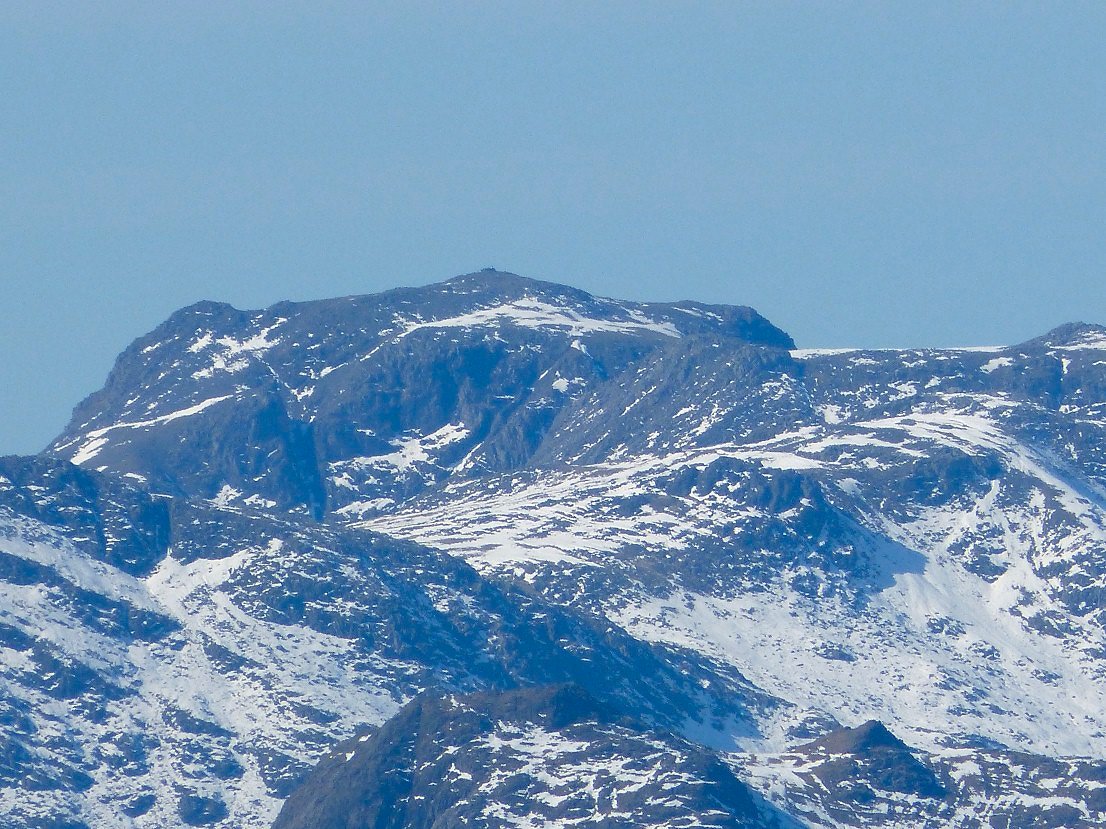 Scafell Pike.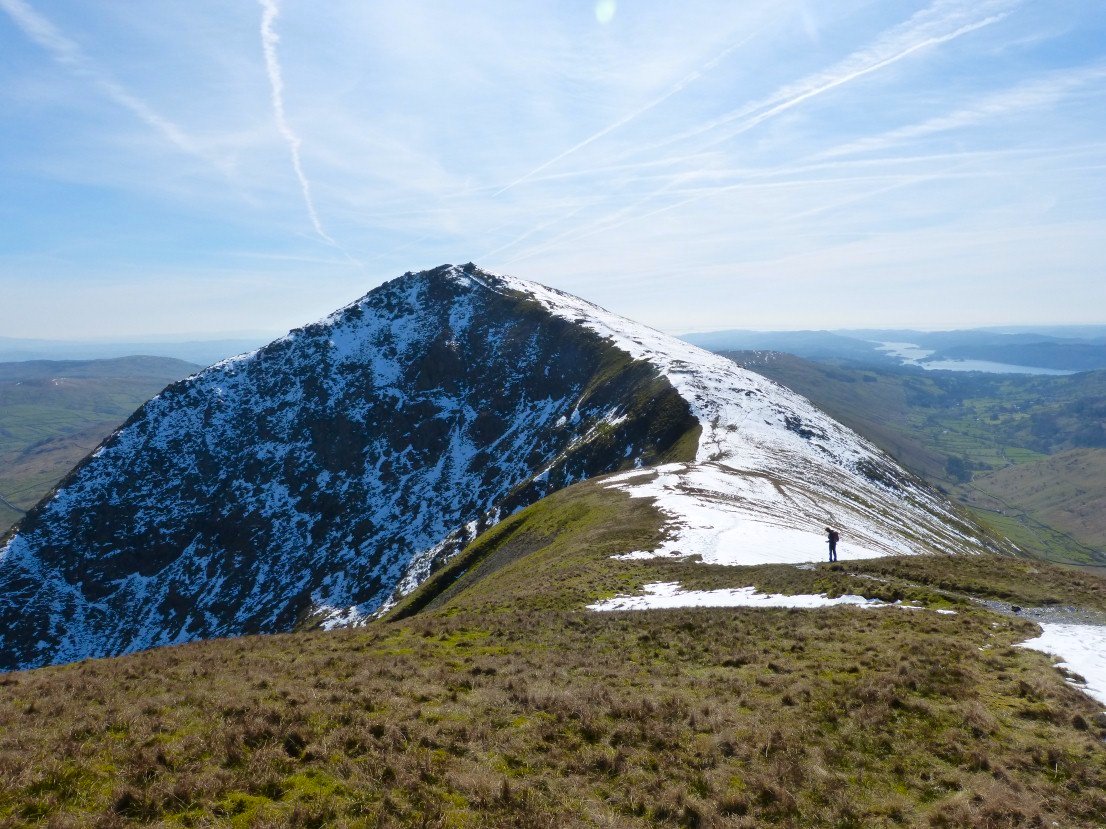 Ill Bell from the climb to Froswick.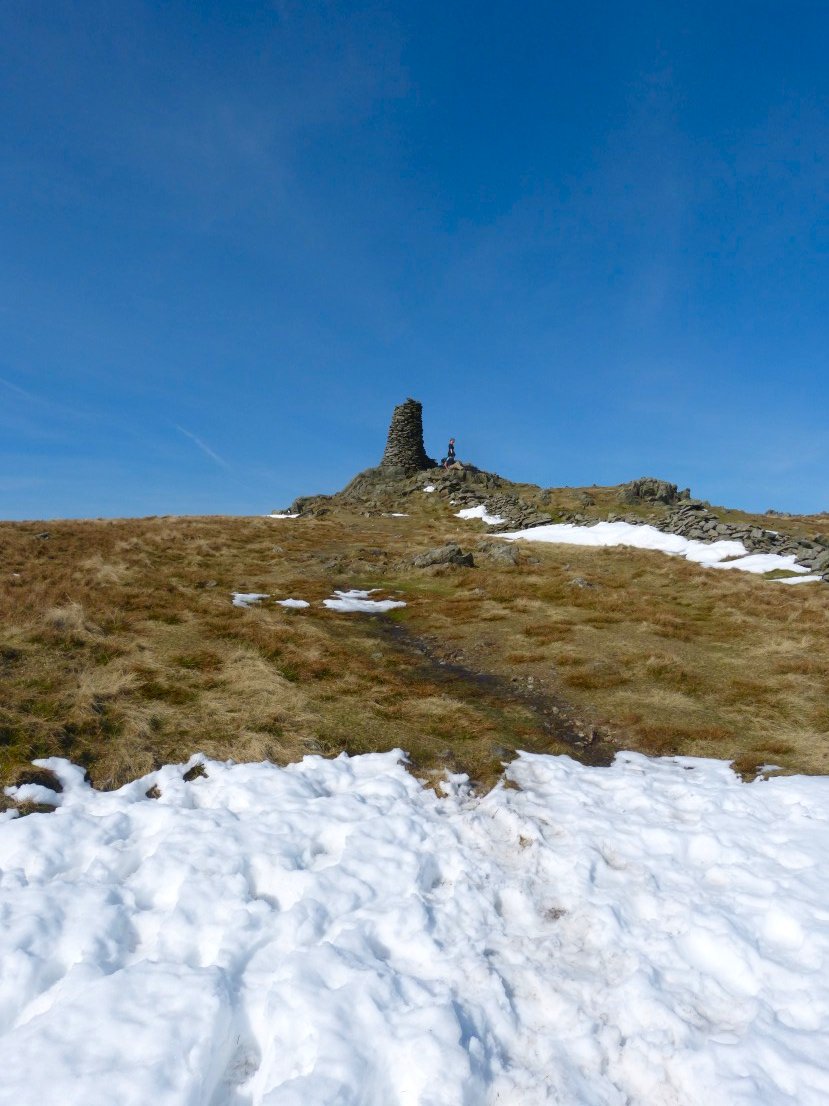 Snow, blue sky and Thornthwaite Beacon..perfect.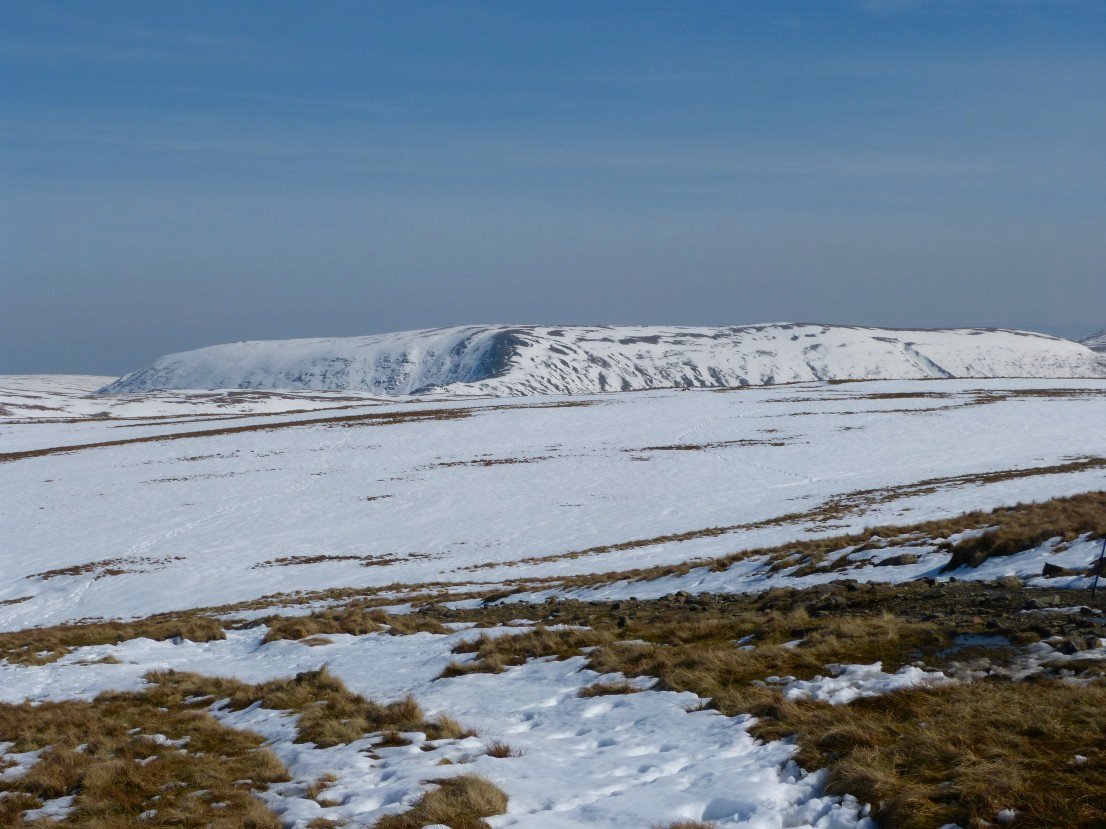 Our route ahead but not all the way to Harter Fell.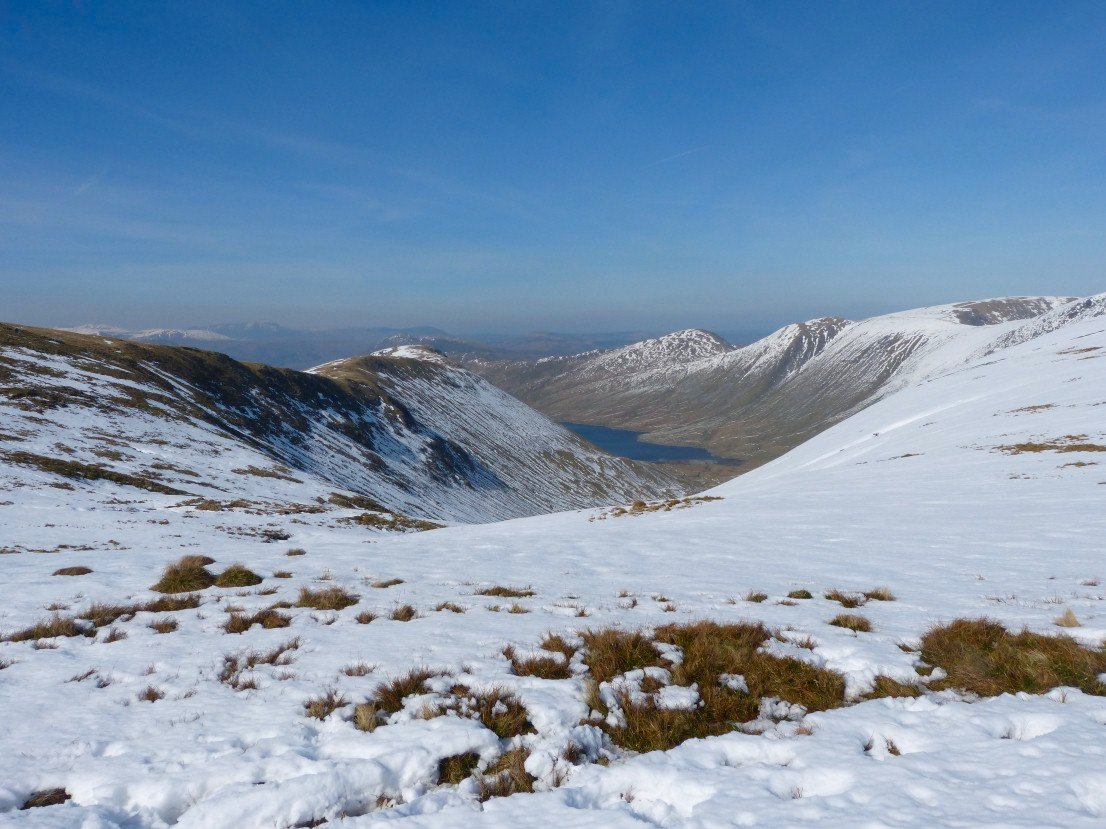 Passing above Hayeswater with Gray Crag on the left and the slopes of The Knott and High Street on the right.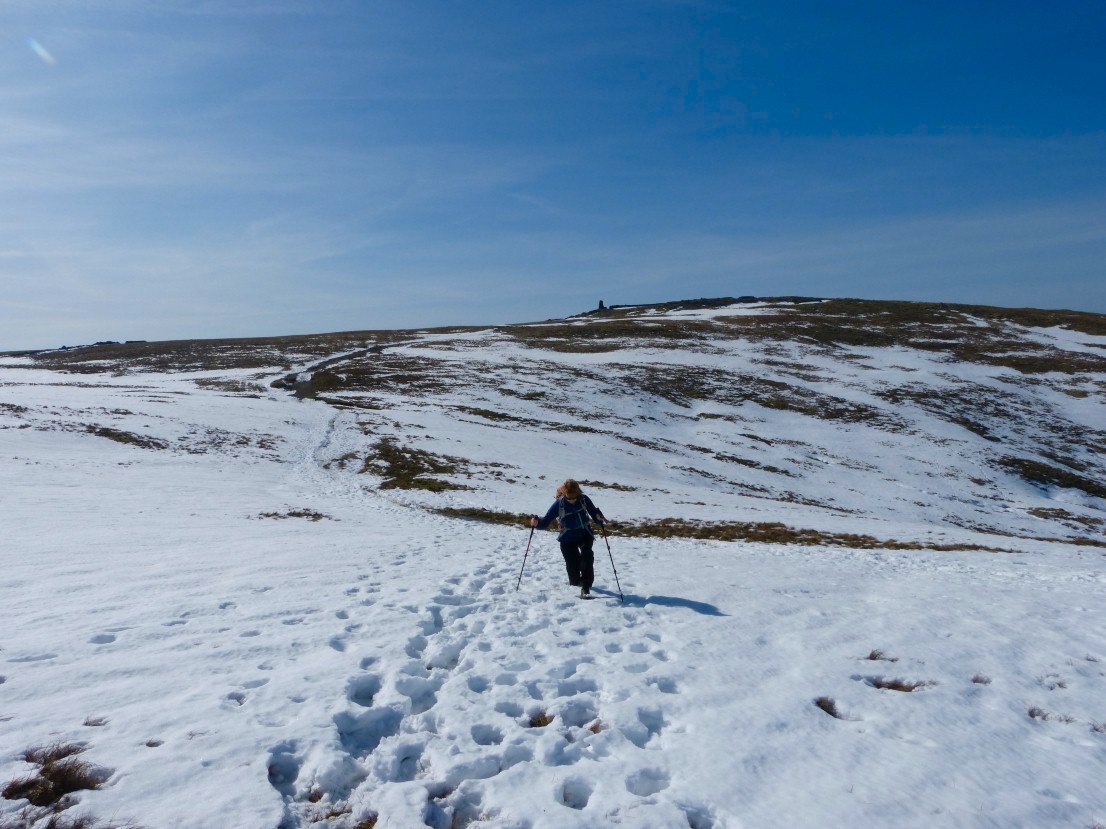 A look back to Thornthwaite.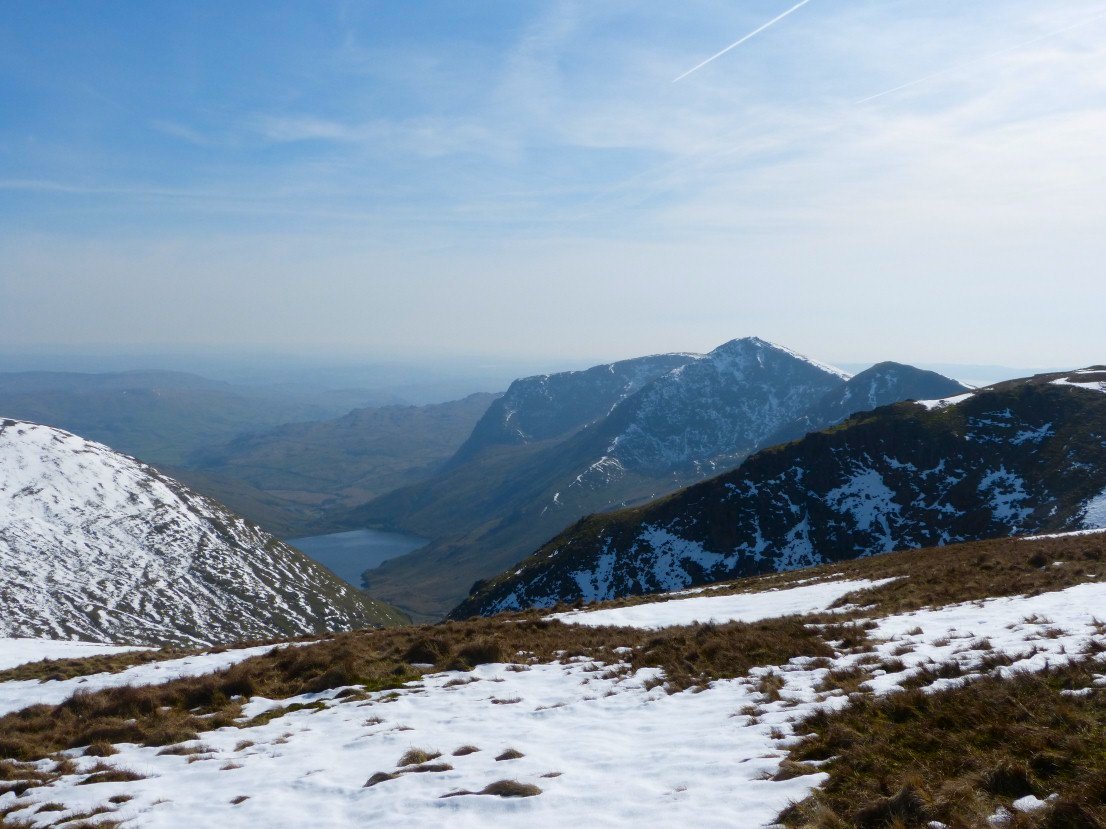 Our first three fells all in a line.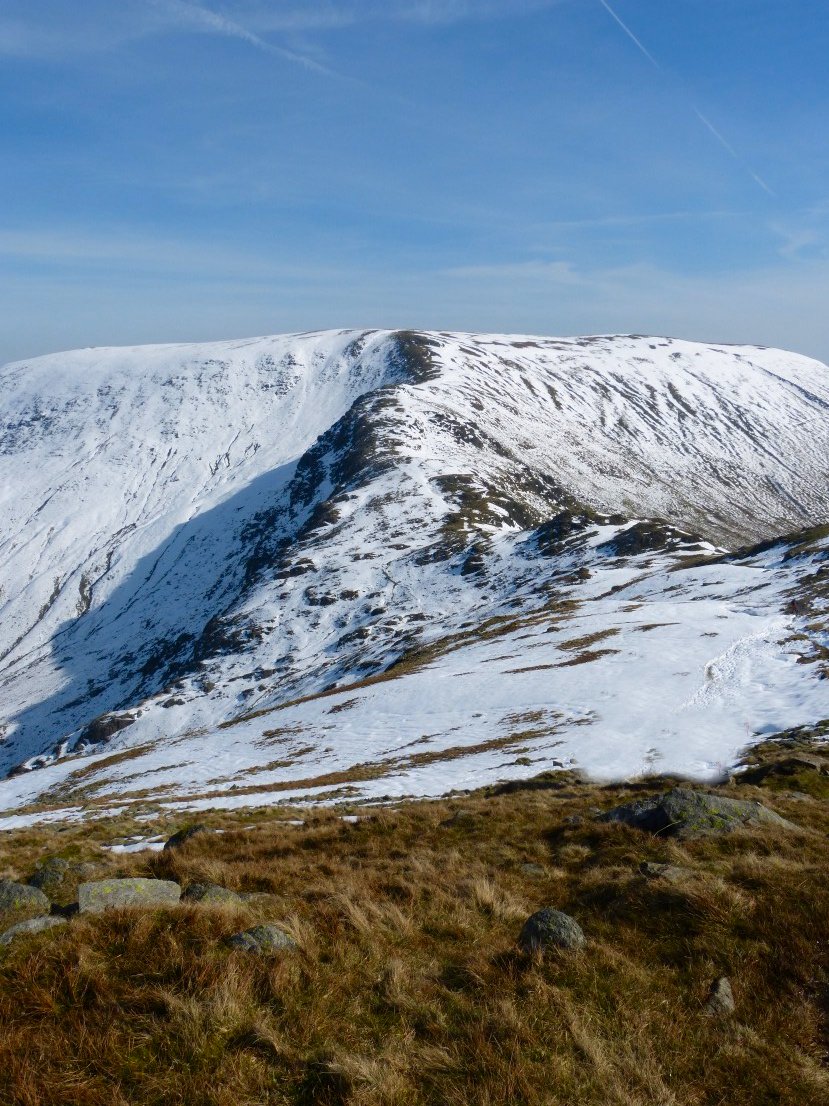 A very deceptive picture of Harter Fell, it looks as of it's just a short climb along a ridge to the top. Of course there is a steep drop then a steep climb to gain the summit.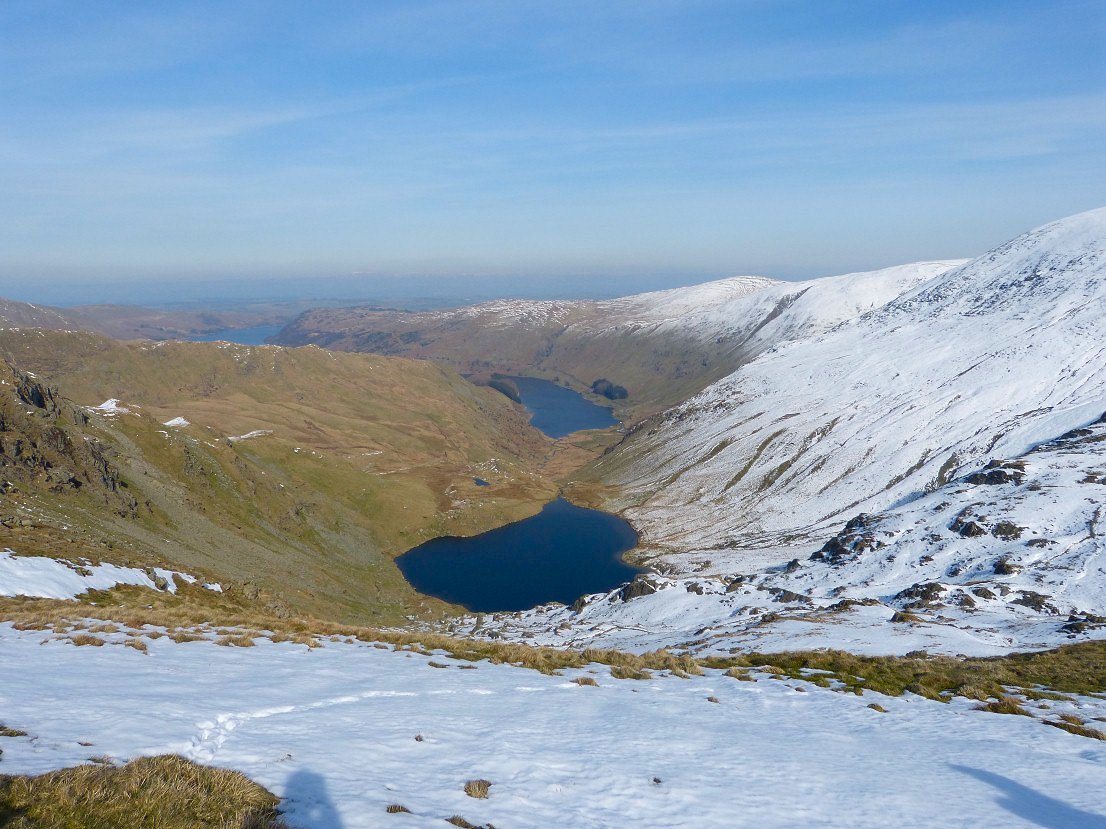 Small Water the Haweswater from the drop down to Nan Bield.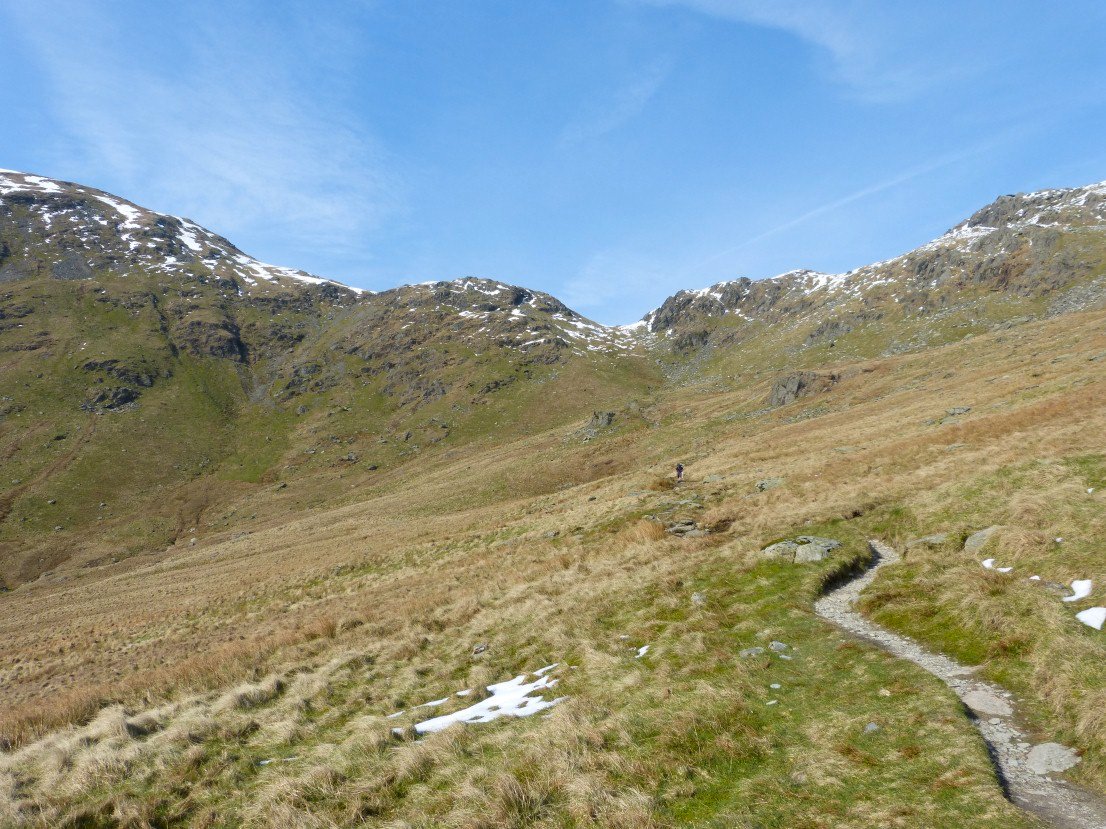 Looking back up to Nan Bield.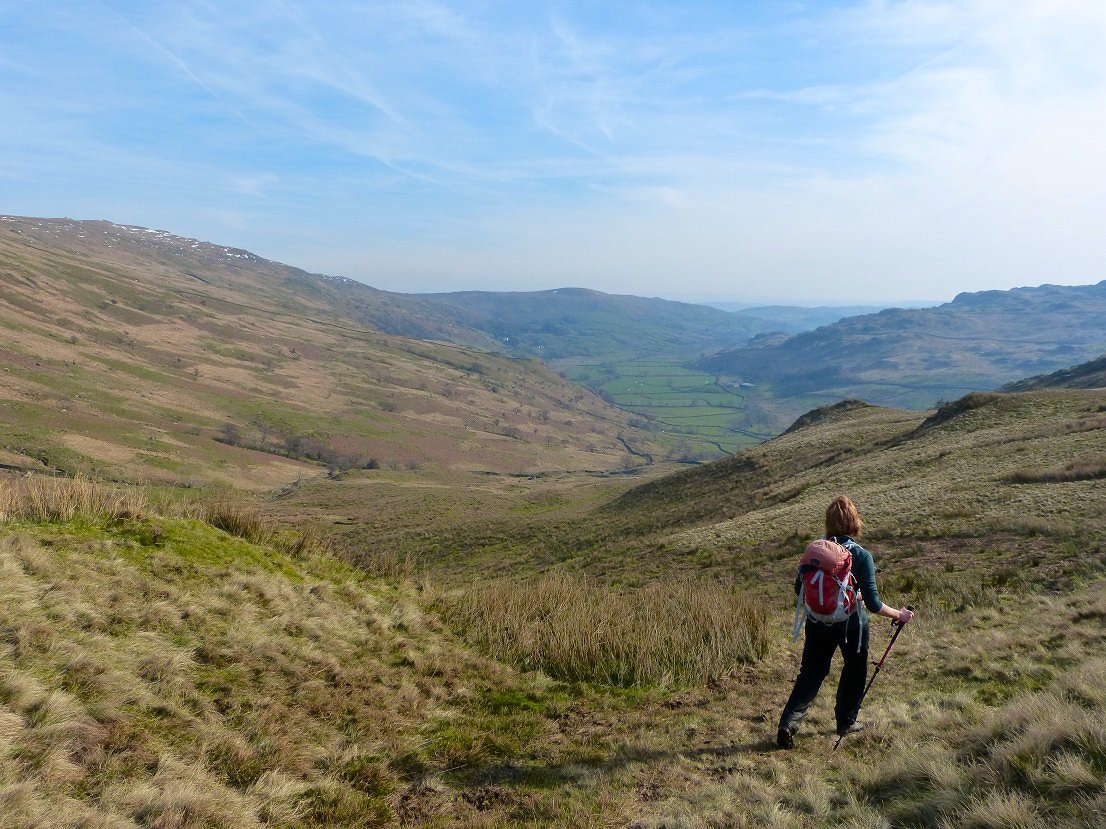 The fields of the valley below but still a couple of miles to go yet.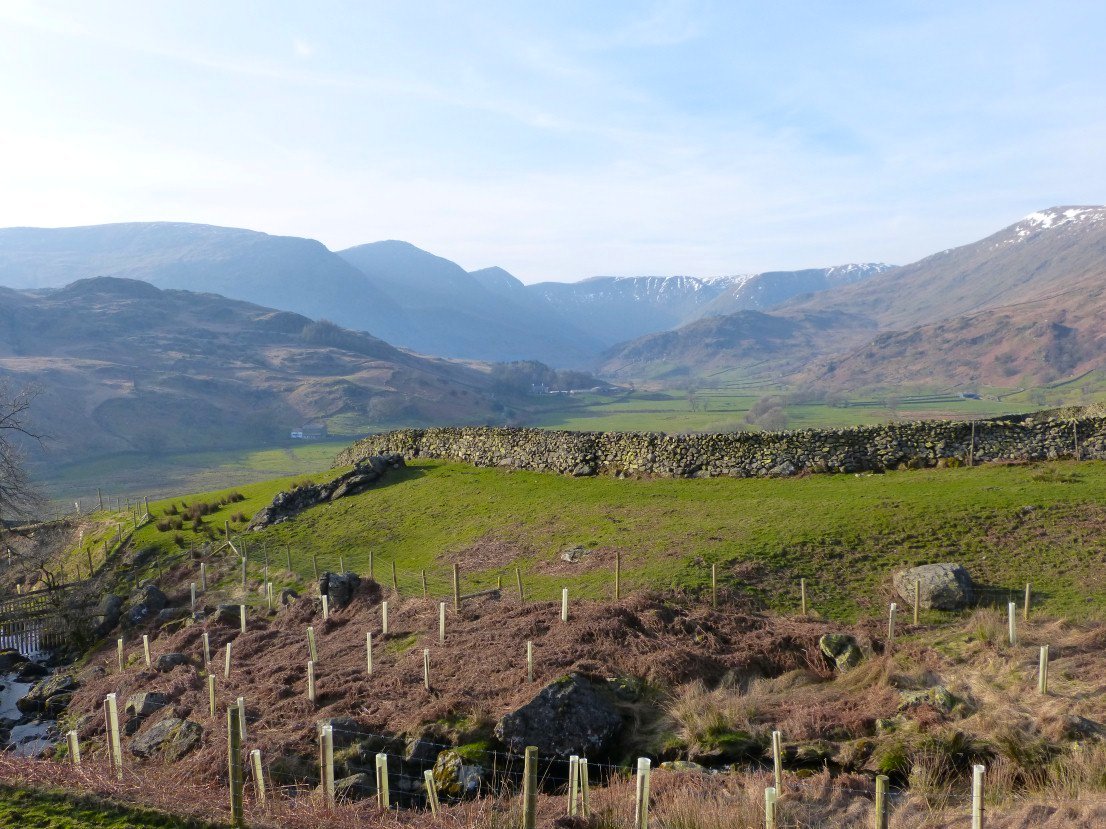 The Kentmere Horseshoe in the late afternoon.