WWW.KARLSWALKS.CO.UK
PICTURES AND TRIP REPORTS FROM MY WALKS IN THE ENGLISH LAKE DISTRICT
---
Caudale Moor North west ridge
2nd April 2017
Route. Cow Bridge - brotherswater - Kirkstone Pass - St. Raven's Edge - John Bell's Banner -Rough Edge - Caudale Quarry - Caudale Bridge - Sykeside - Cow Bridge ( about 7.5 miles 2300ft ascent )
This is a walk we have had on our radar for some time and we definitely weren't disappointed.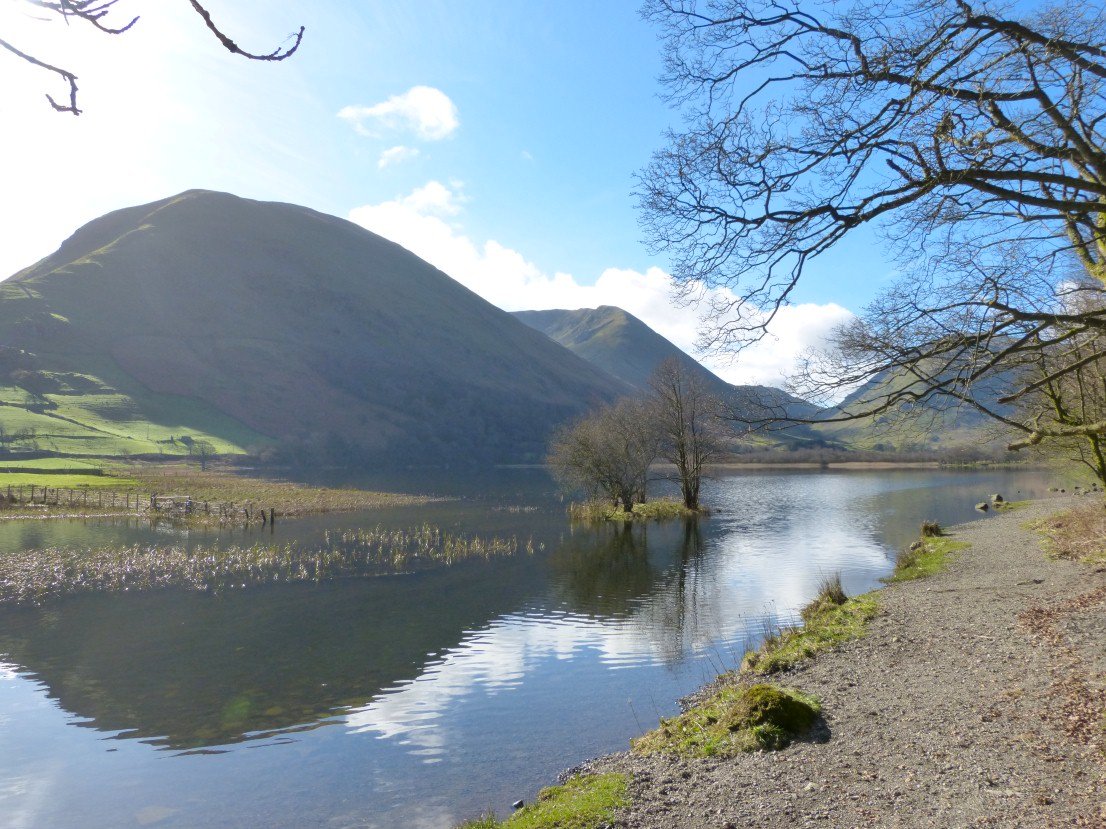 A lovely day in prospect as we pass Brotherswater looking to the curving North-west ridge of Caudale Moor.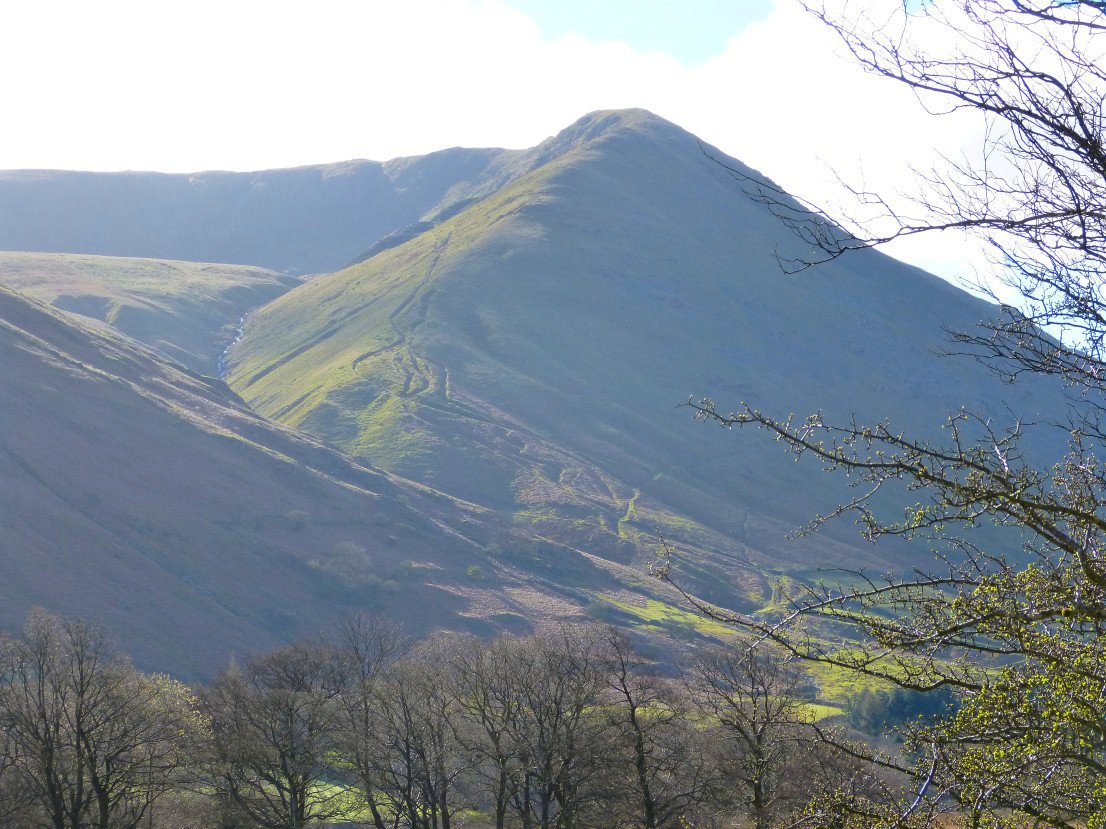 And zooming in. Our path down follows one of the grooves in the fell.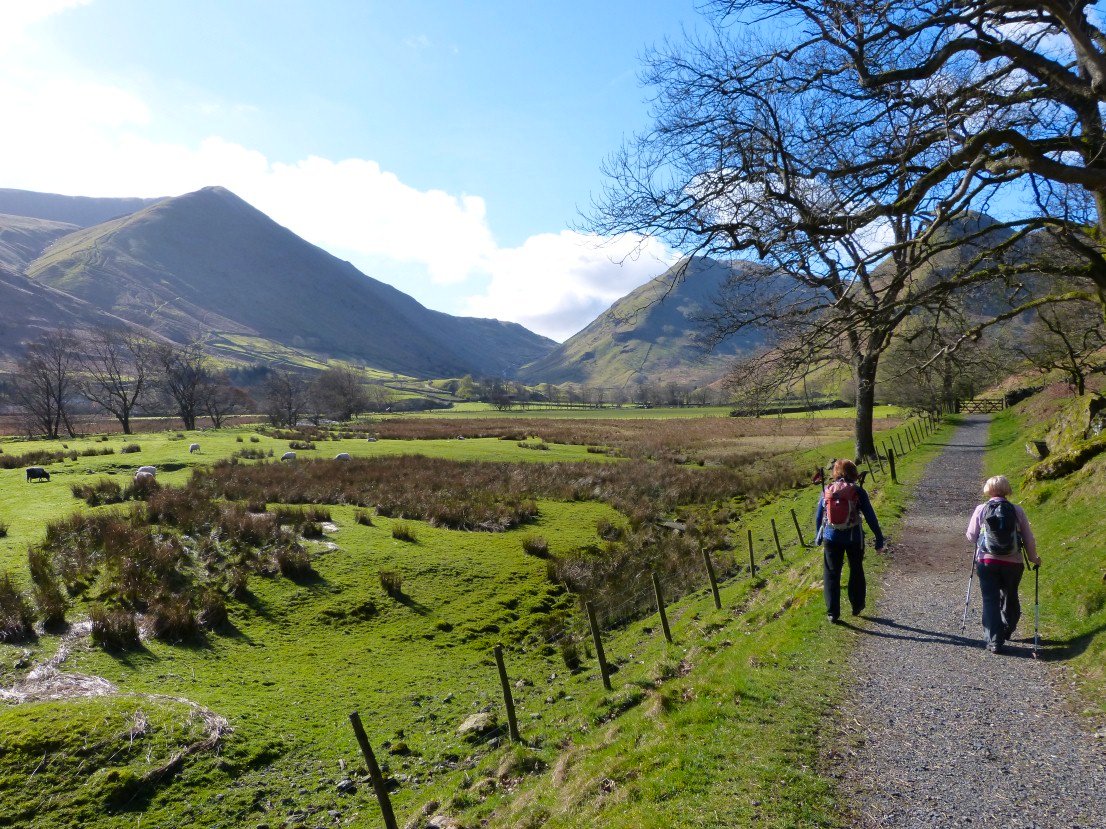 Helen has joined us today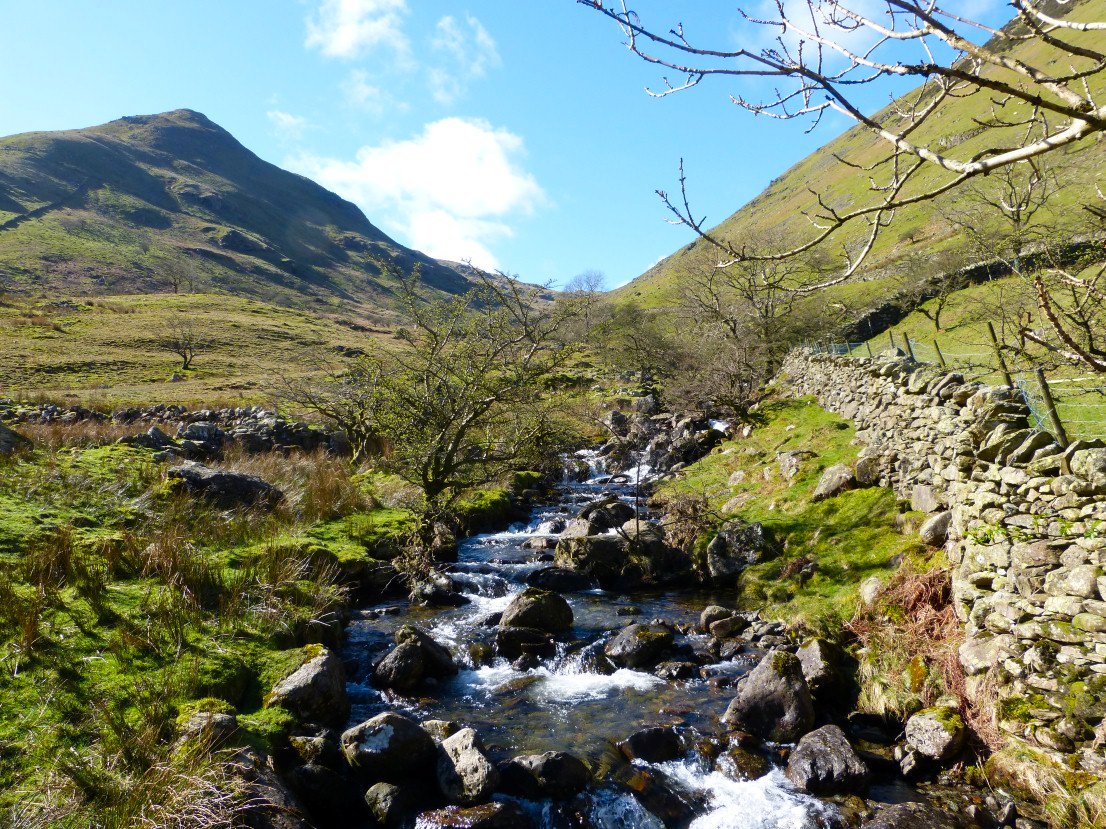 Looking up Caiston Glen as we cross Caiston beck.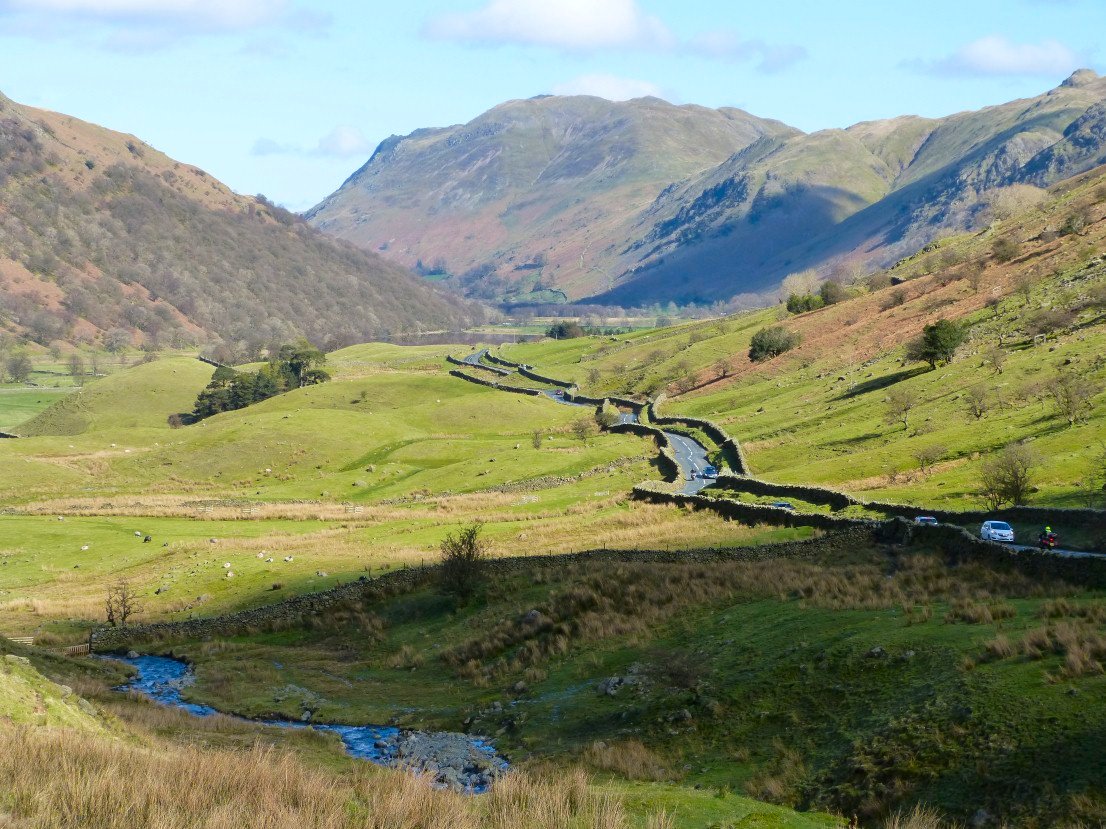 And looking back down from low down on the climb up to Kirkstone pass.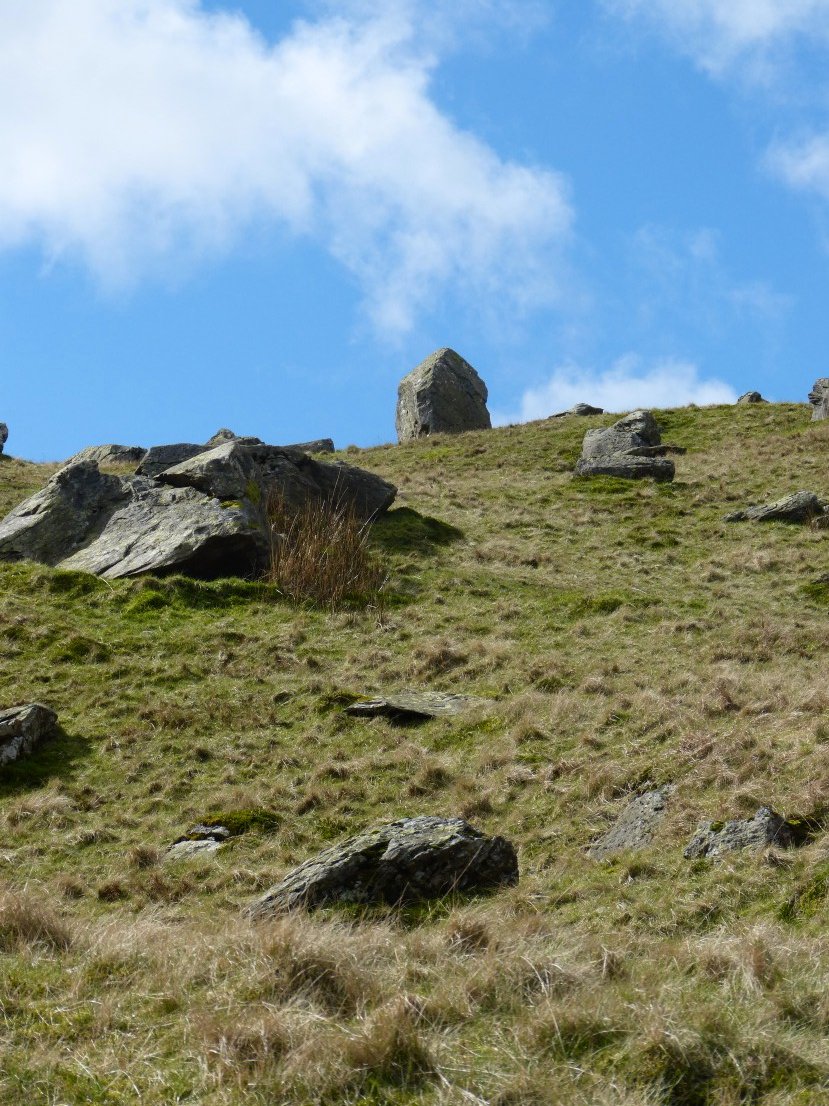 The Kirkstone from which the pass and Inn get their names
.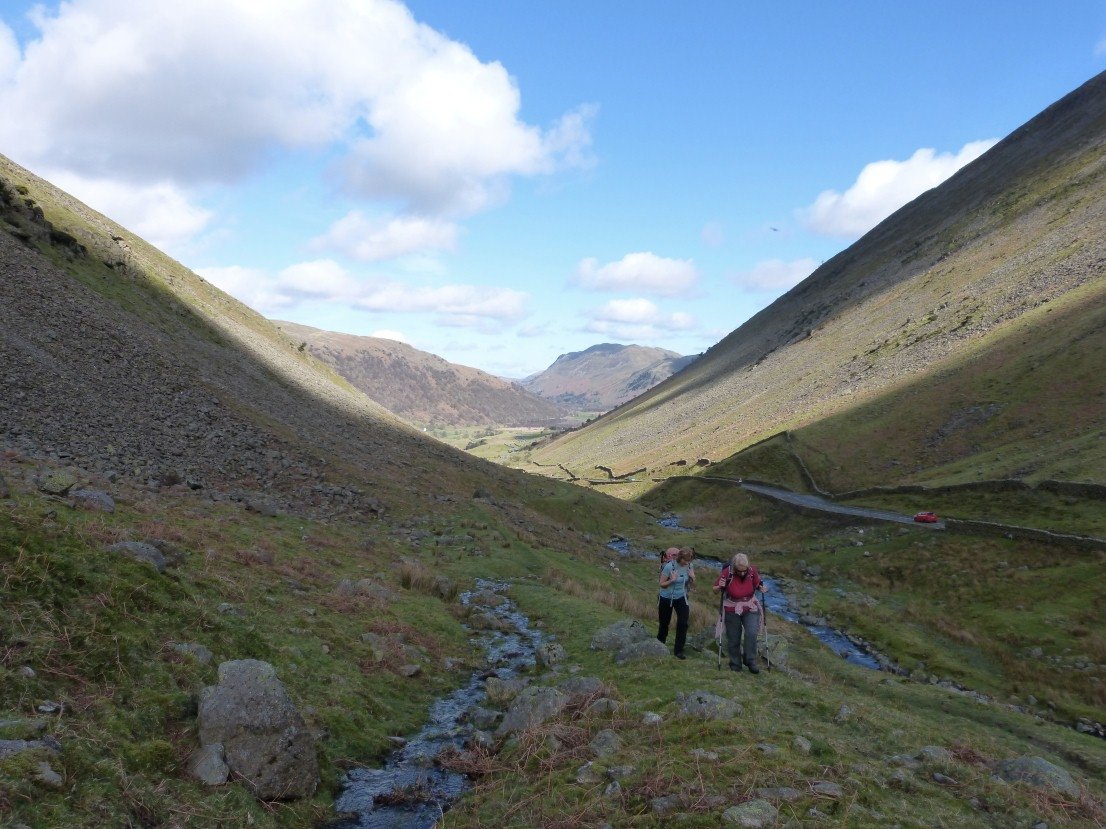 The path up to the pass is very cleverly made as it climbs by the road it never seems as steep as the road.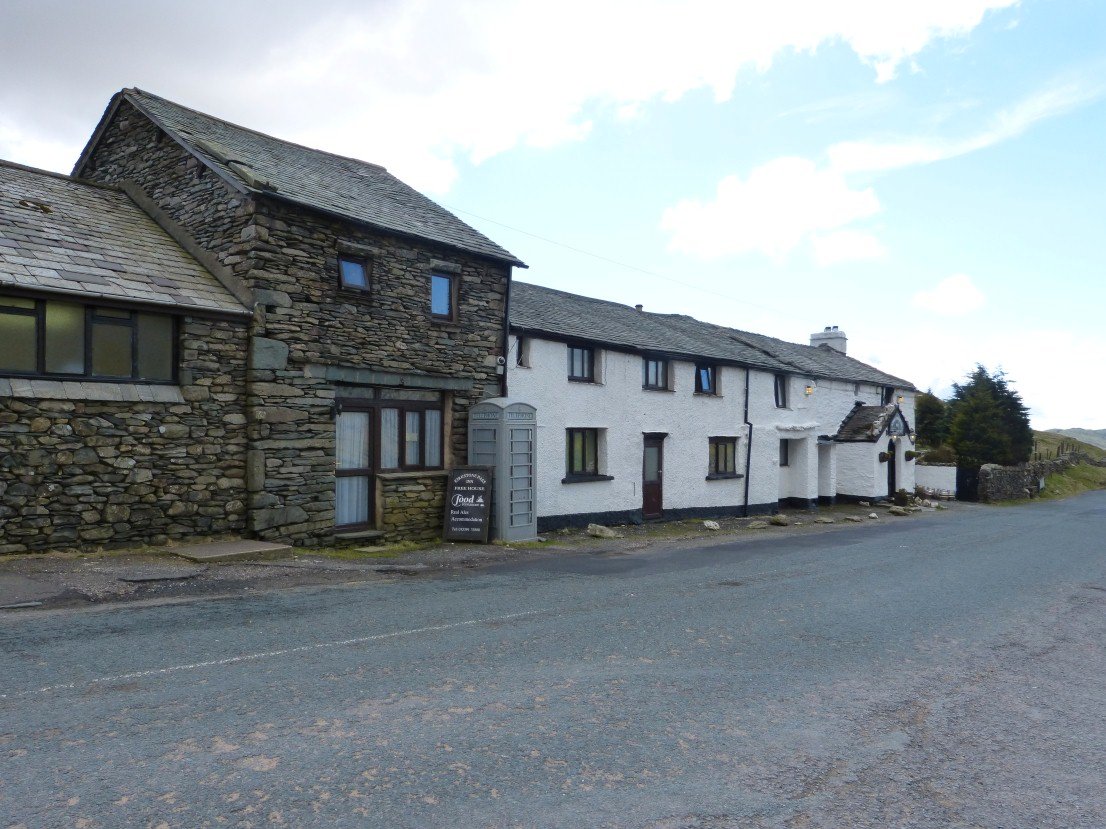 The path brings you out at the Kirkstone Inn. One of the highest pubs in England..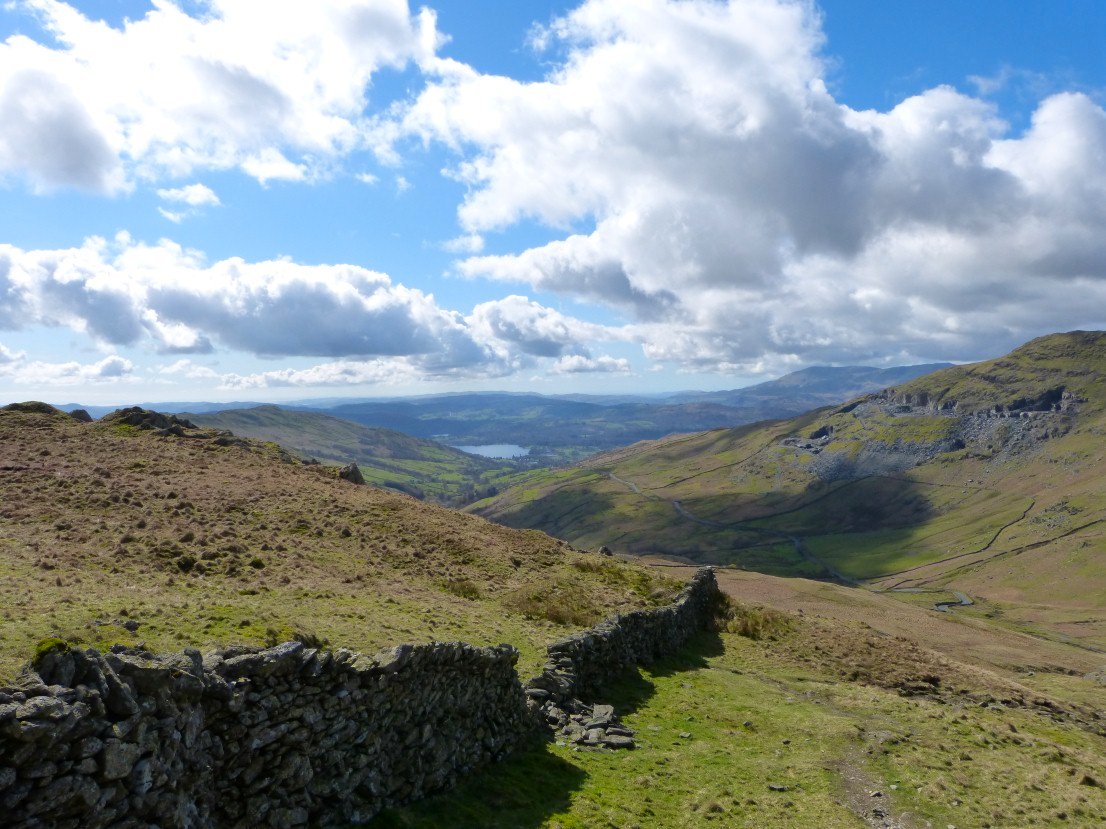 After crossing the road we climb to St.Raven's Edge from where the views to the south open up.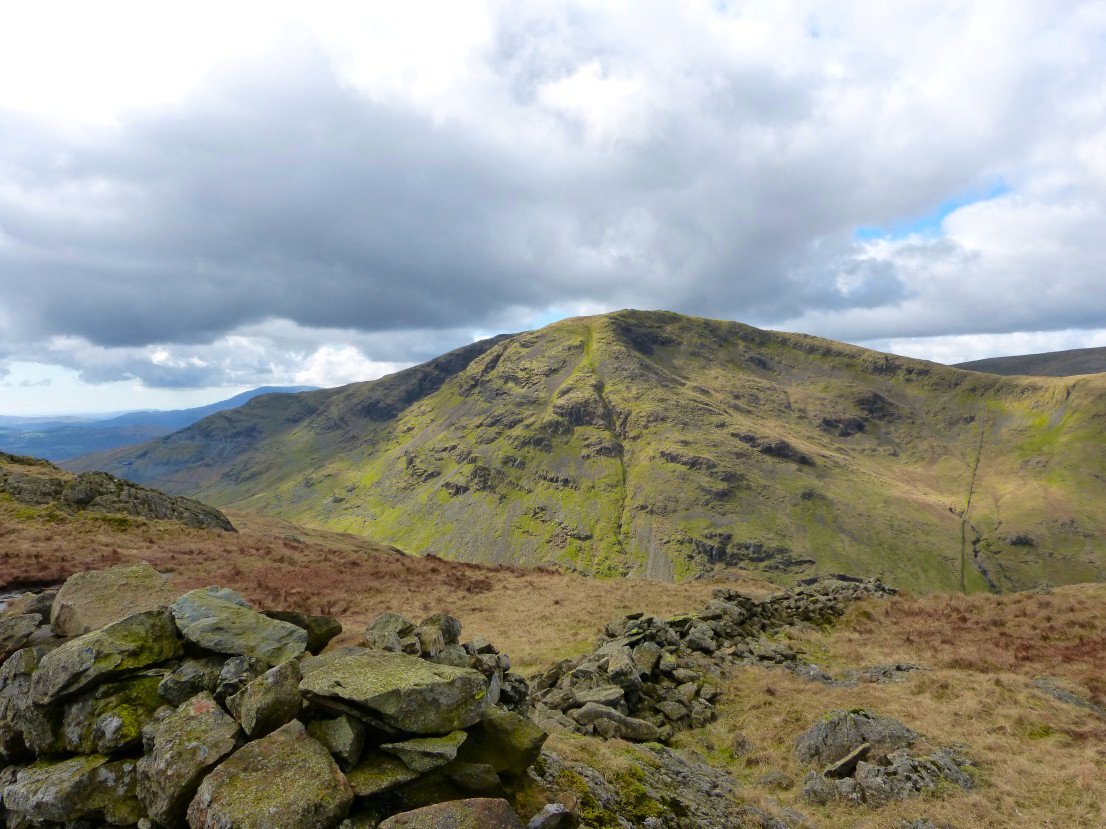 Red Screes catches the sun.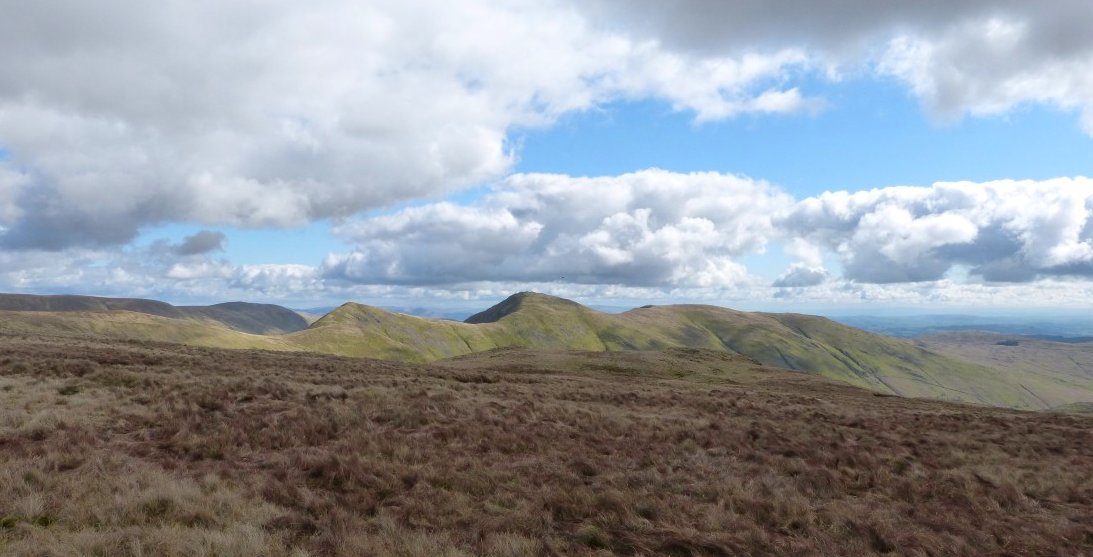 The Ill Bell ridge.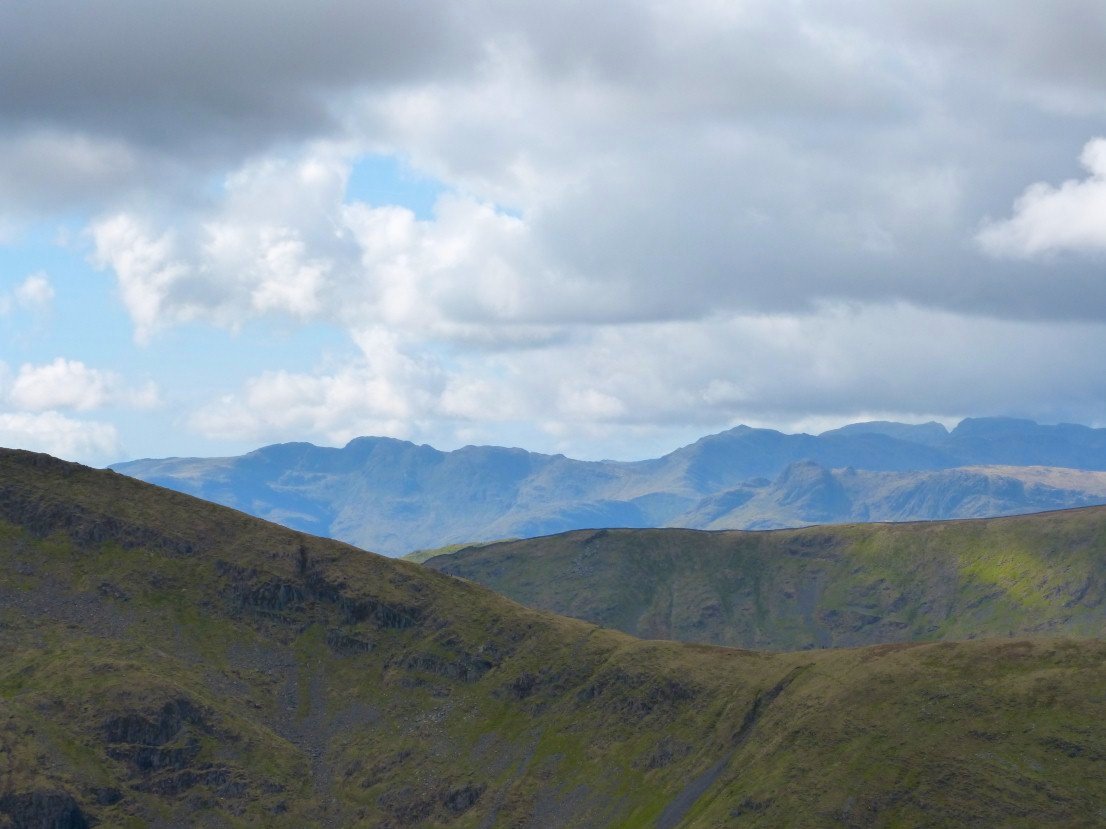 Over to the west Bowfell and the Crinkles are clear but the Scafells have a little cloud.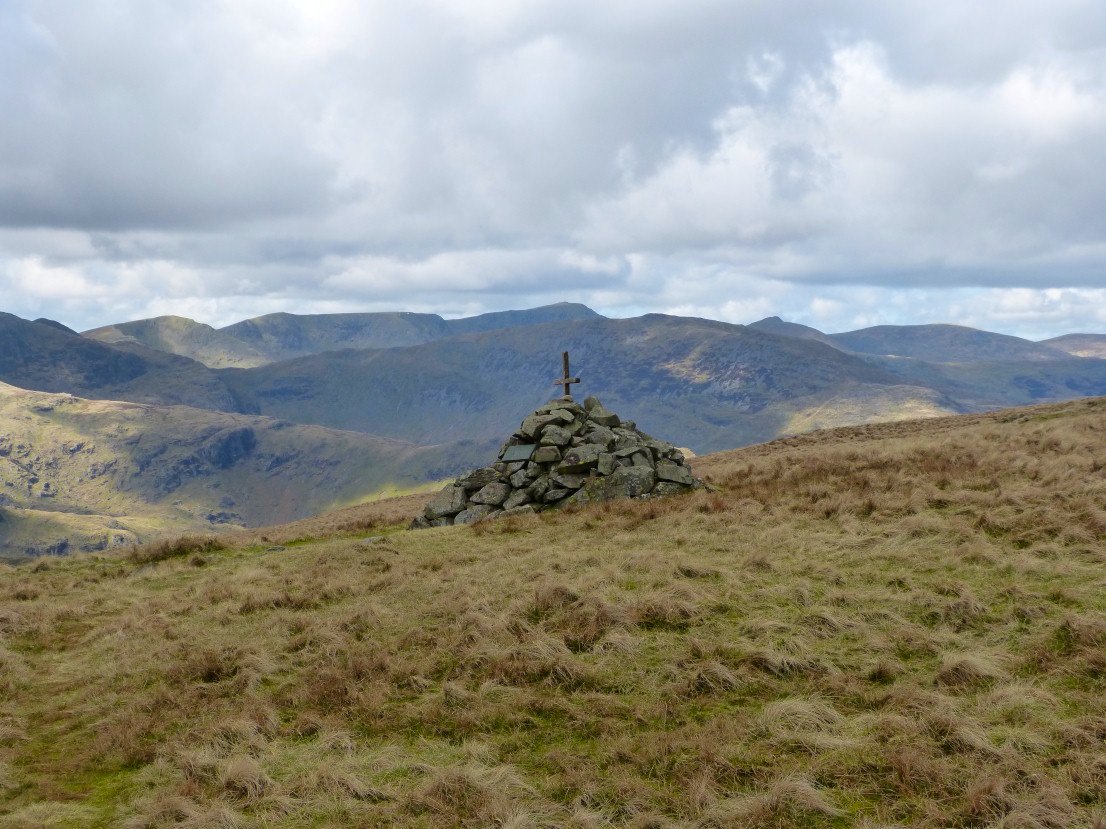 St.Sunday crag with the Helvellyn fells beyond from Mark Atkinson's monument.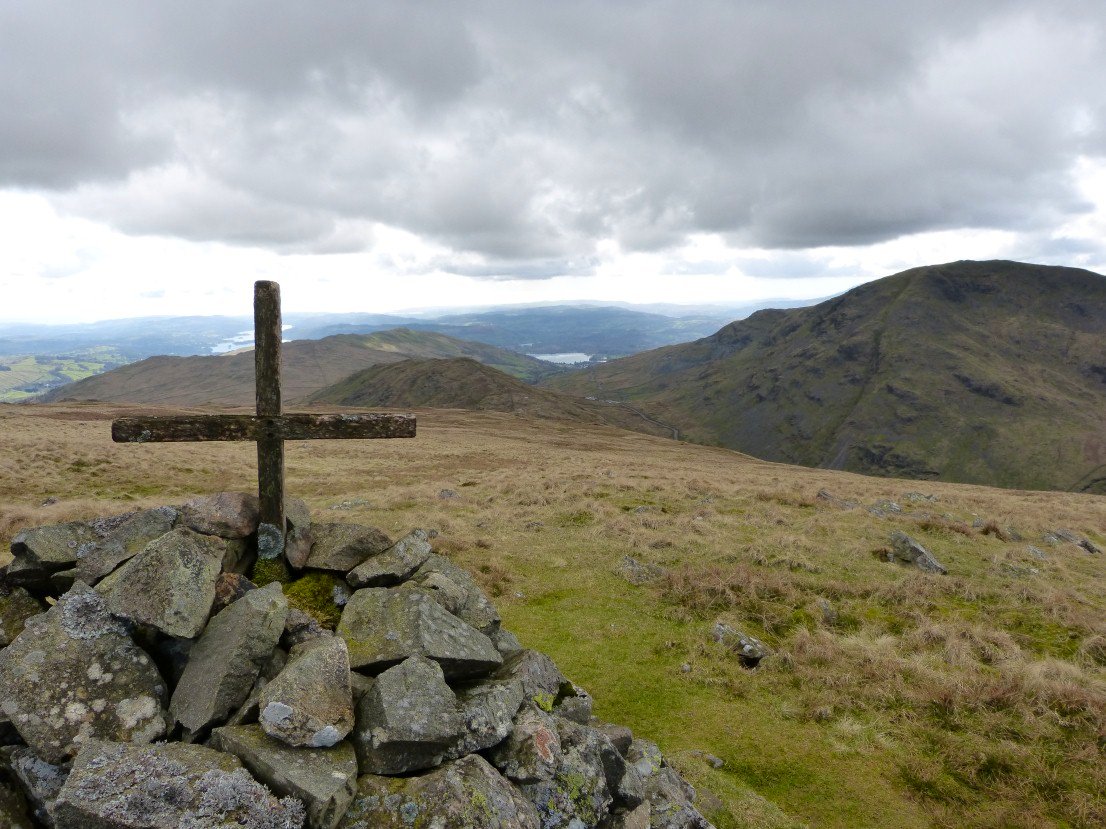 The view south from the monument. The cairn is a memorial to Mark Atkinson and his son John who ran the Kirkstone pass inn for many years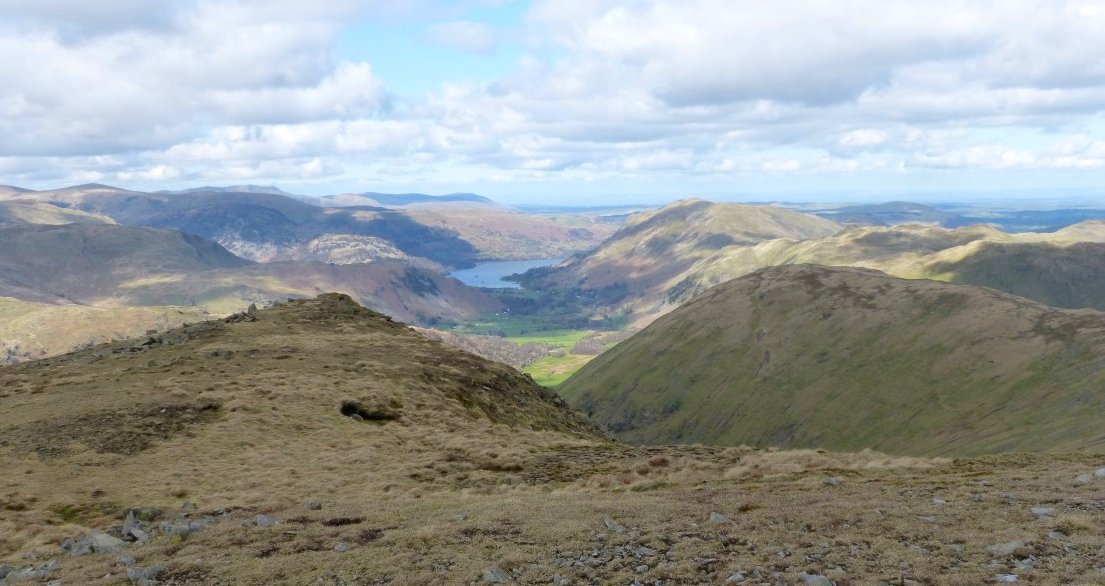 We start the descent of the North-west ridge and the view down to Patterdale and Ullswater is stunning.
Brotherswater appears as we descend.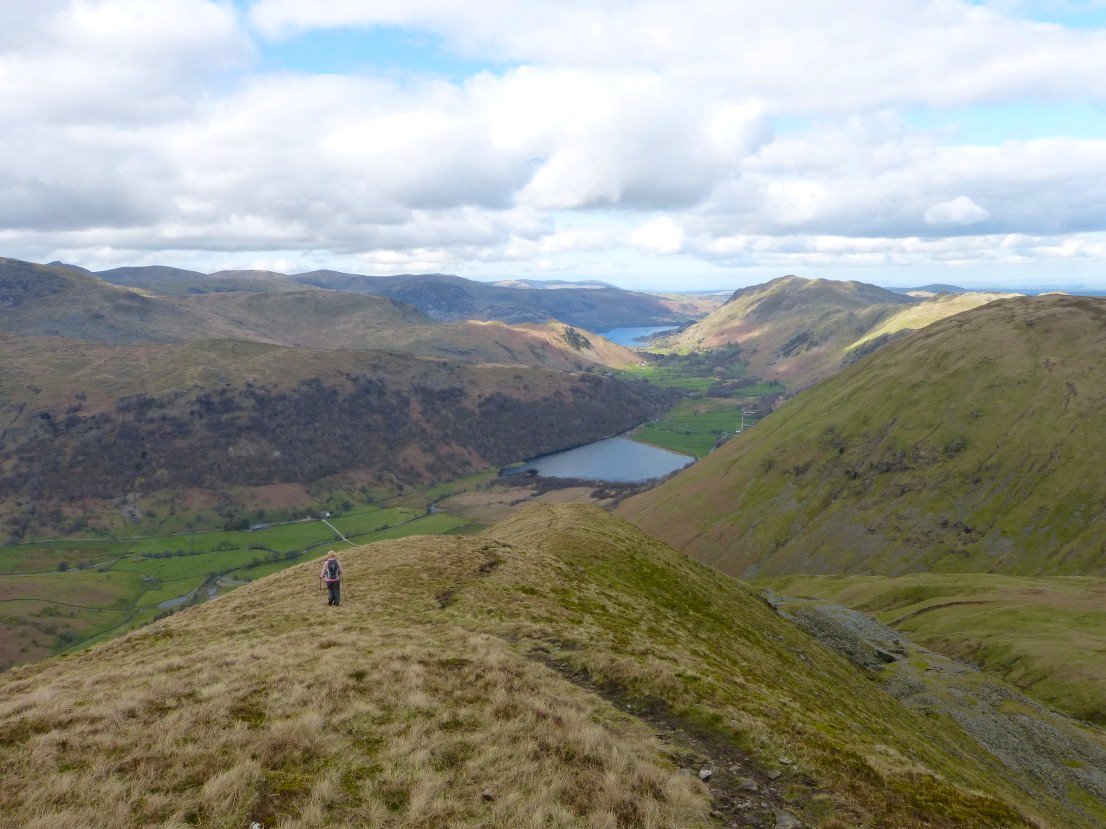 The path on the ground descends quite a bit lower then the right of way marked on the map, in fact there is only a very short steep section down to the quarry.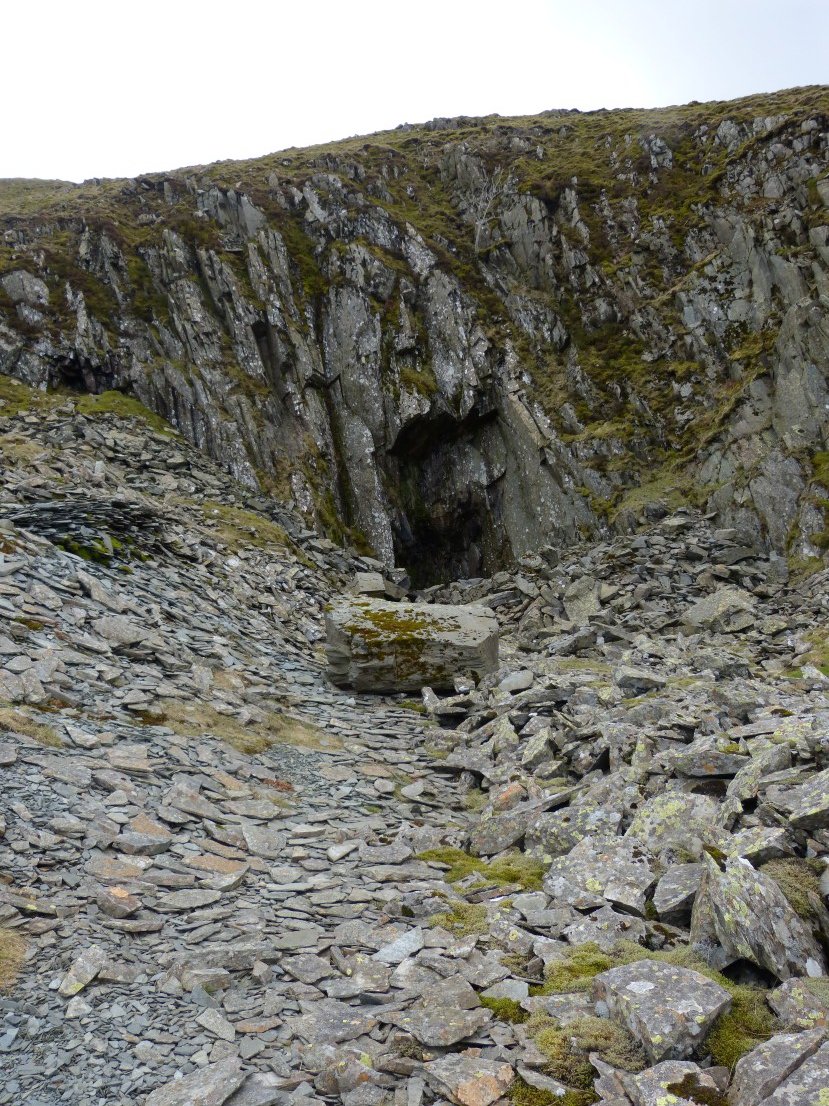 And a very interesting quarry it is. An open cavern has to be investigated..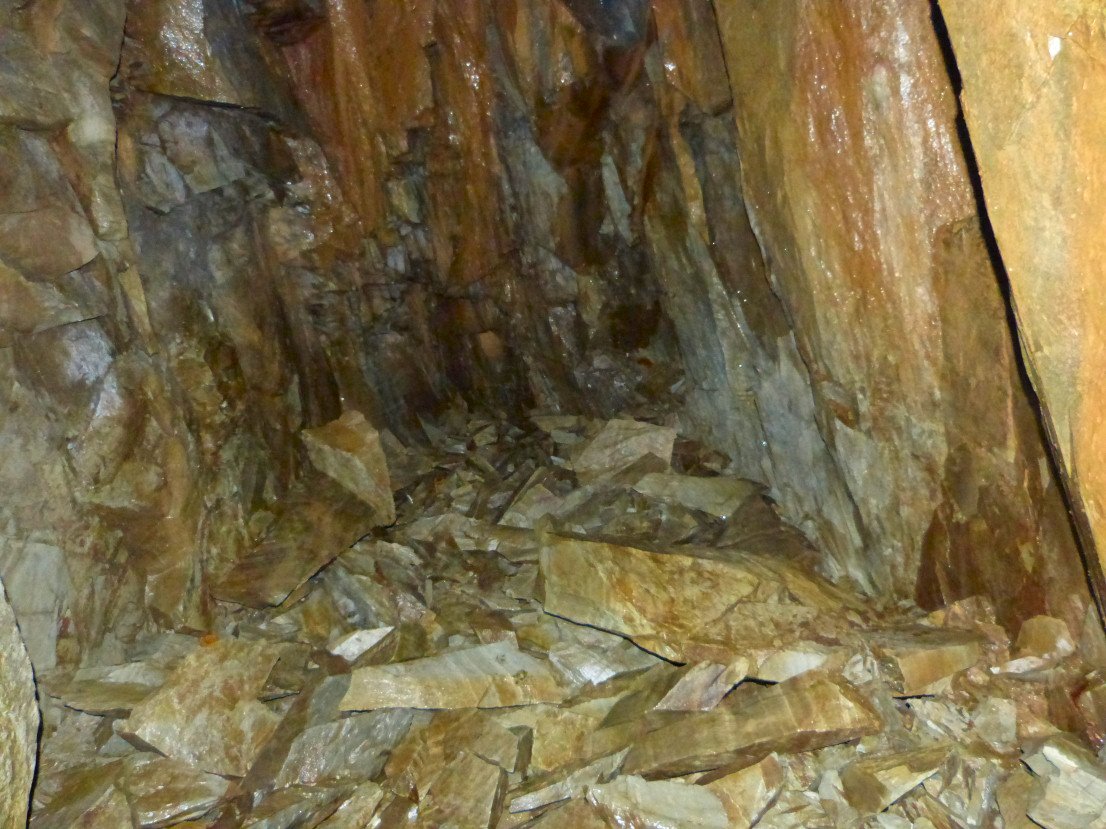 It was quite small inside..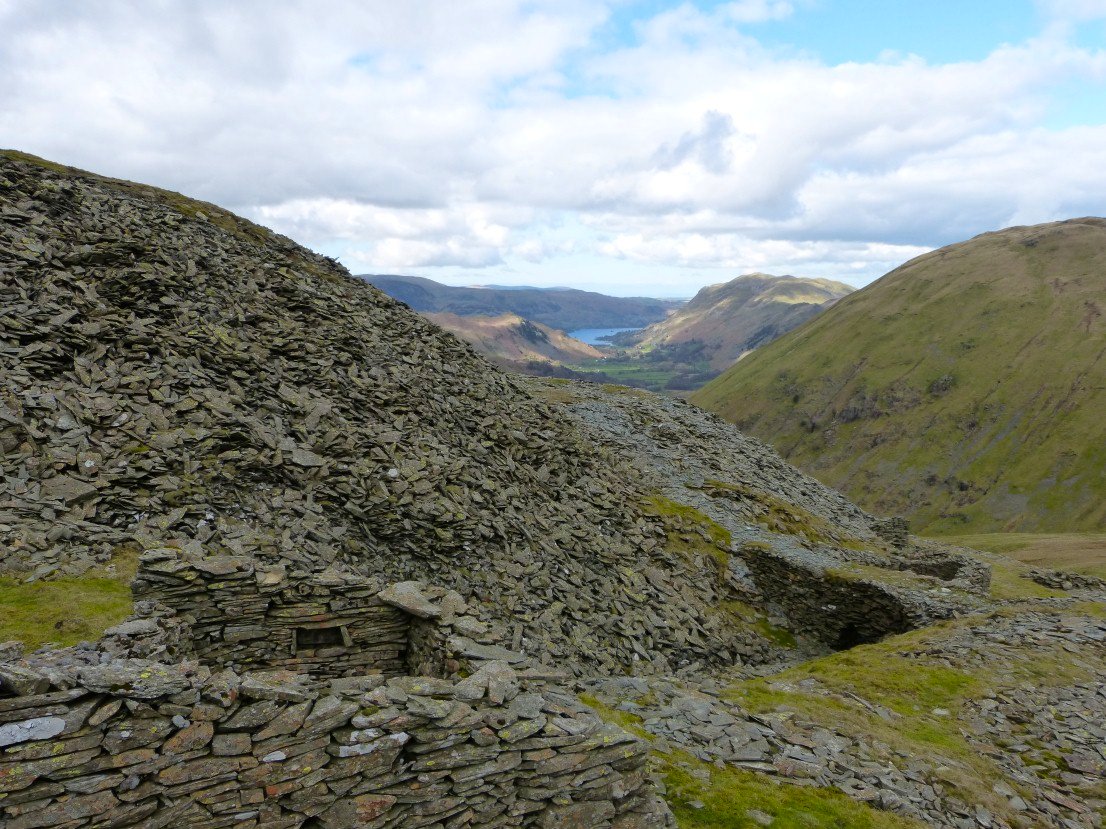 Place Fell and Ullswater from the quarry.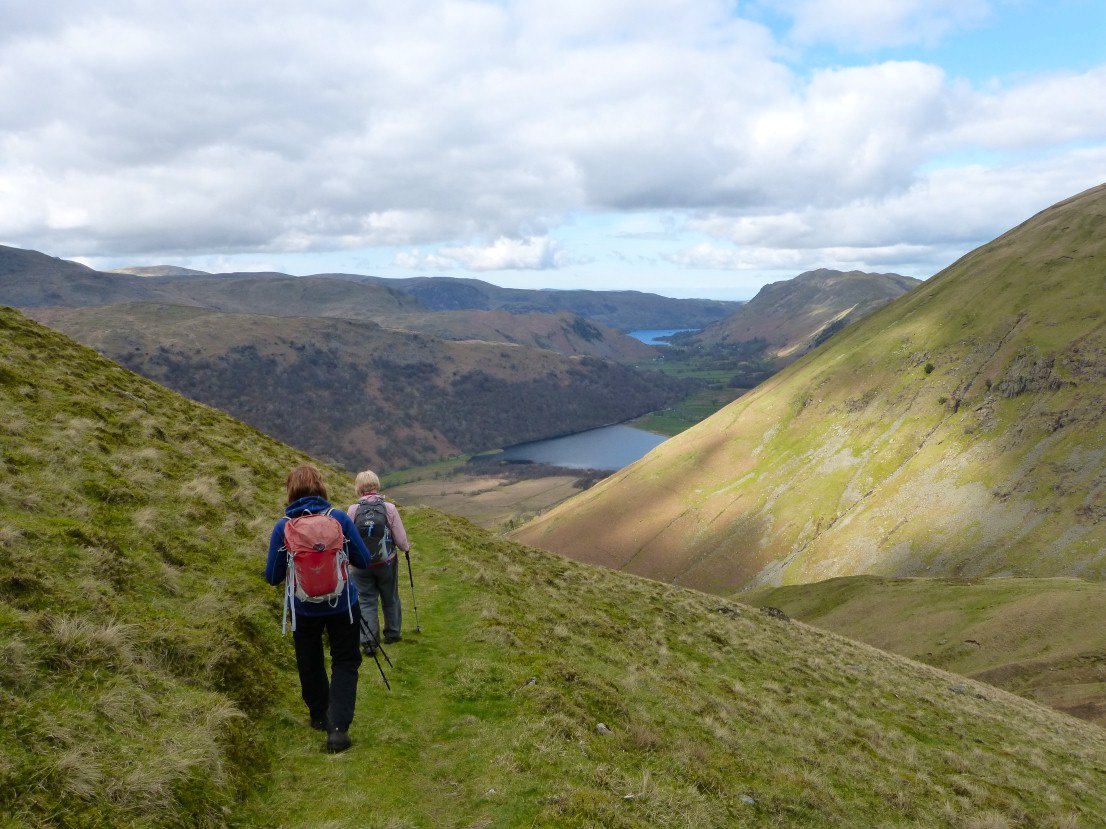 Starting down the groove.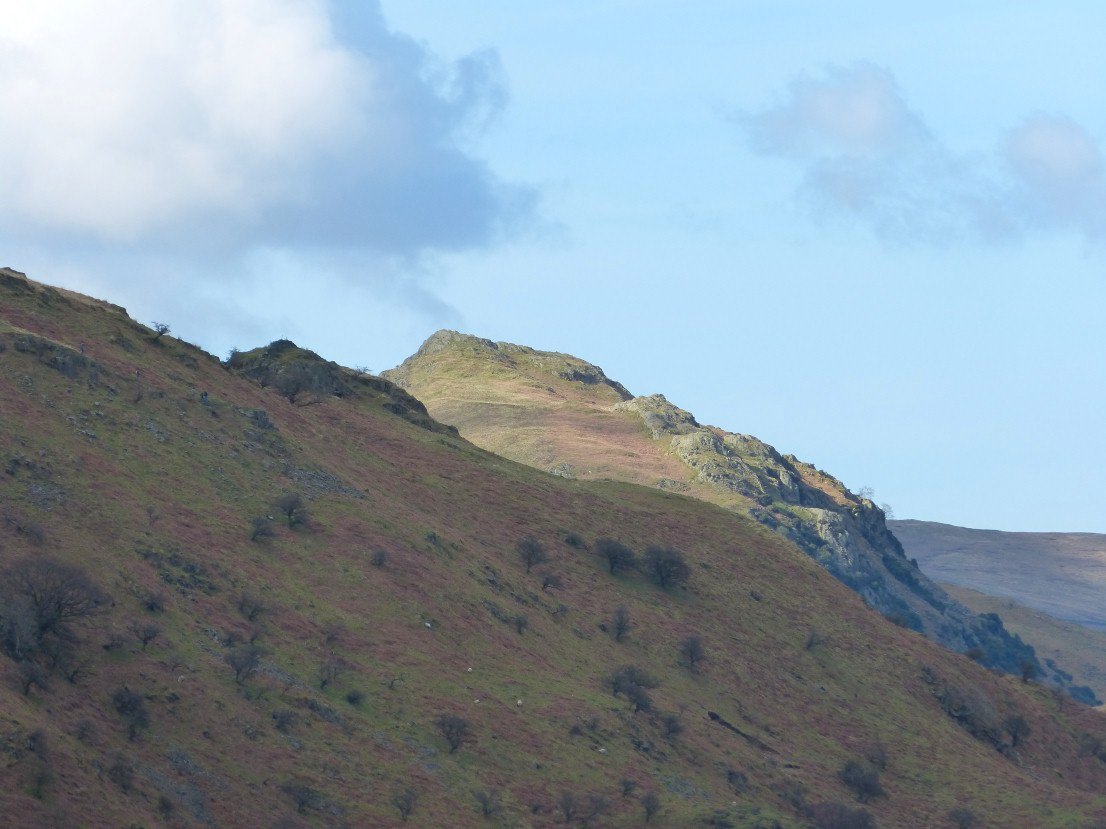 Arnison Crag in the sunshine catches the eye.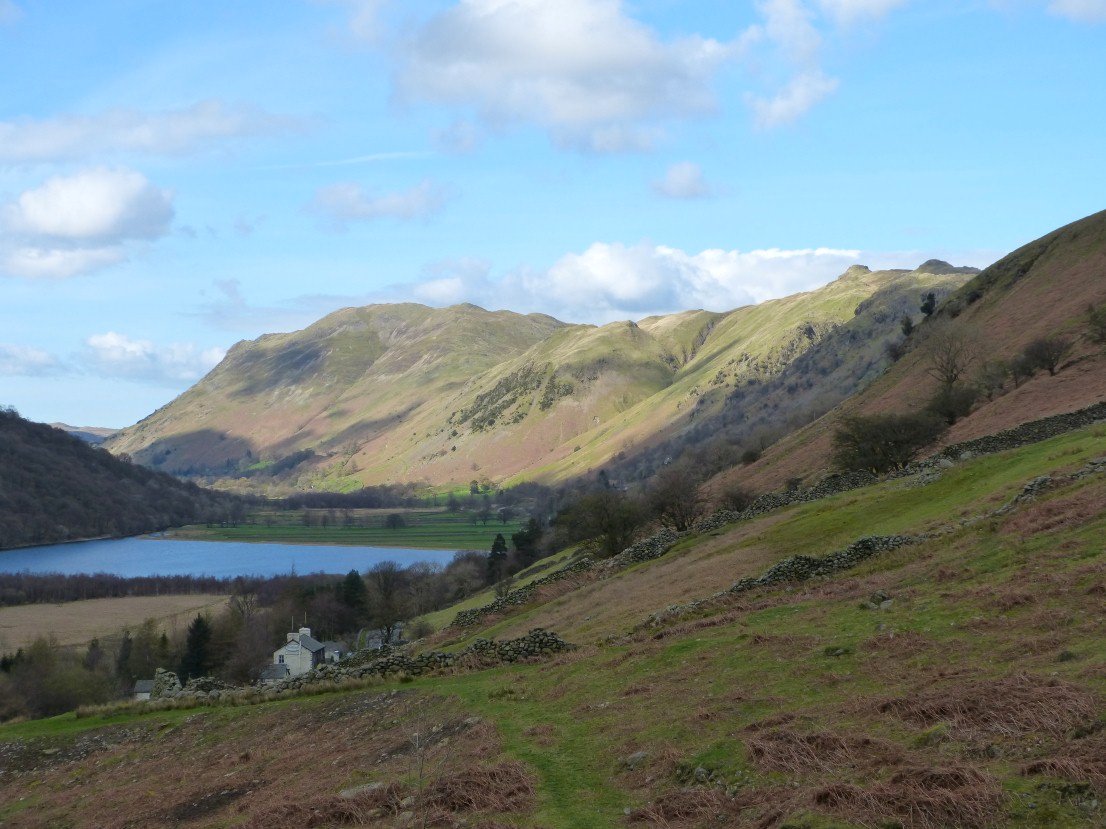 As does Place Fell and the Angletarn Pikes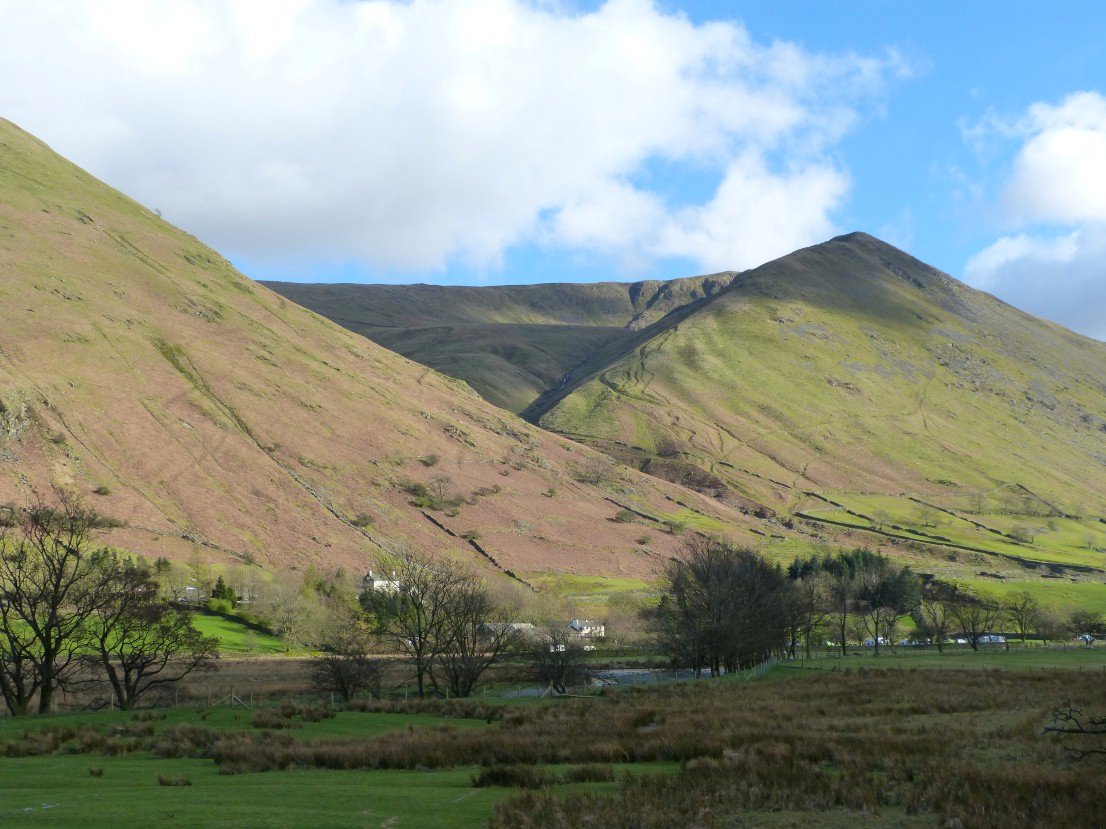 A last look back to a great ridge.