WWW.KARLSWALKS.CO.UK
PICTURES AND TRIP REPORTS FROM MY WALKS IN THE ENGLISH LAKE DISTRICT
---
Four Birketts above Haweswater ( and Knipe Scar )
24th September 2017
Route - Burnbanks - Pinnacle Howe - Four Stones Hill - Bampton Fell - Low Kop - Fordingdale Bottom - Burnbanks ( about 5.5 miles 1600ft ascent ) - Risebarrow -Knipe Scar - Risebarrow ( less than a mile 400ft ascent )
With strong winds forecast we had a walk that didn't climb too high and also ticked off a few Birkett tops, the bagging of which seems to have stalled lately..
Setting of from Burnbanks, the very pretty little collection of ex workers cottages. We should really pay more attention to the map as we walked straight past the first path to Pinnacle Howe but did come upon another further along the track which slanted up through the bracken and got us to the same place.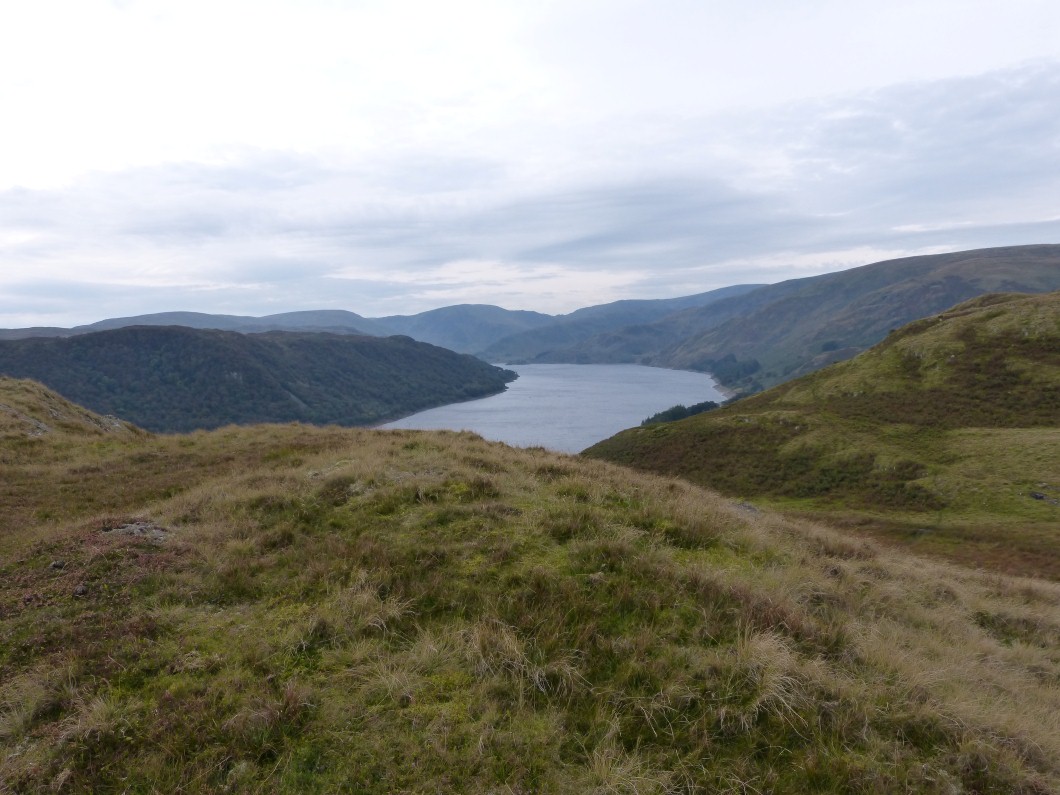 Haweswater from Pinnacle Howe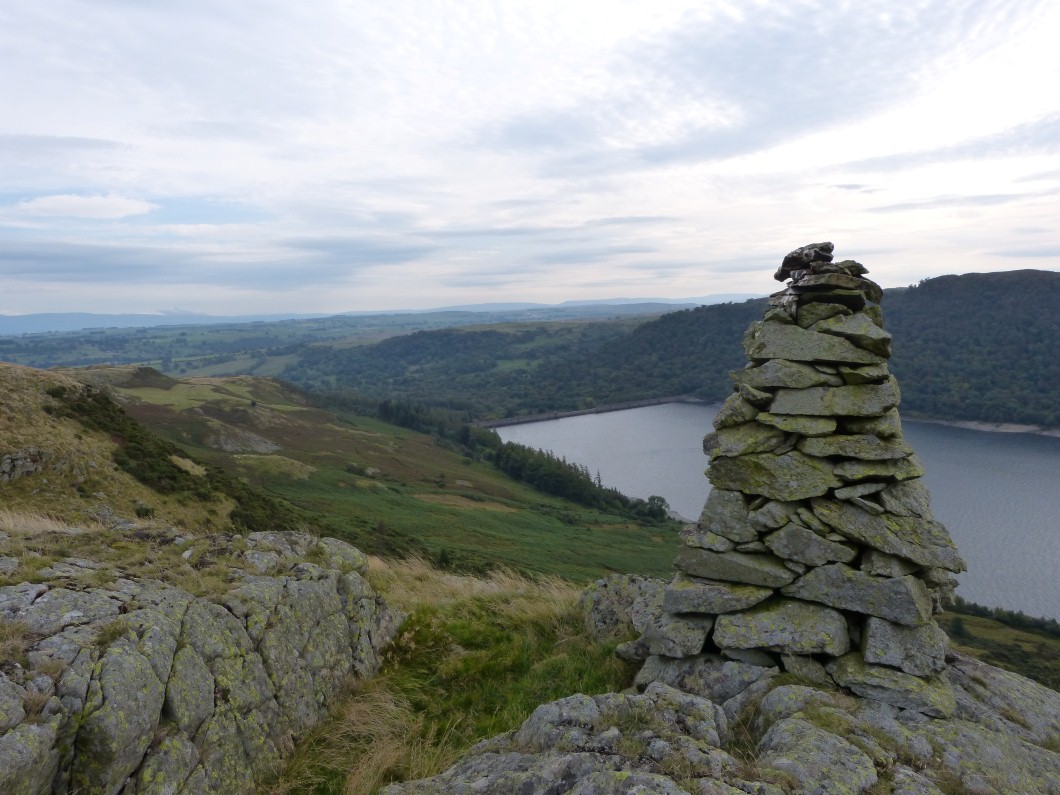 A short wander over the grassy hillside gets you to Four Stones Hill. This is looking down to Haweswater dam from the cairn just below the summit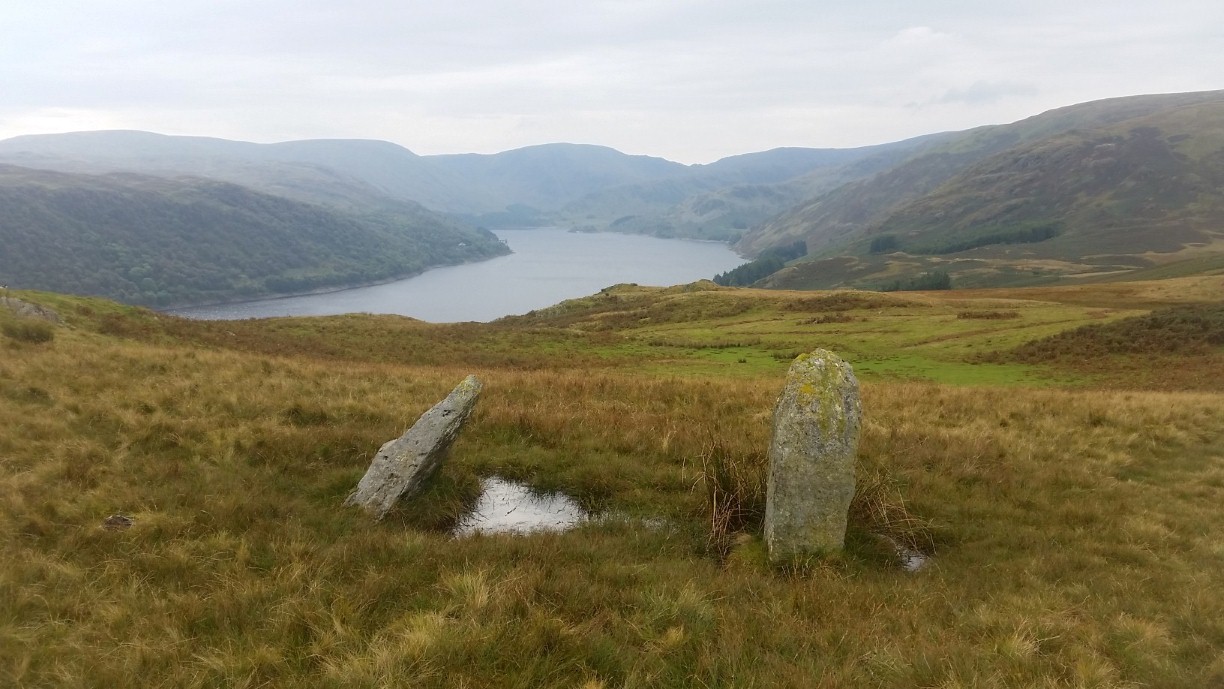 The standing stones of Four Stones Hill.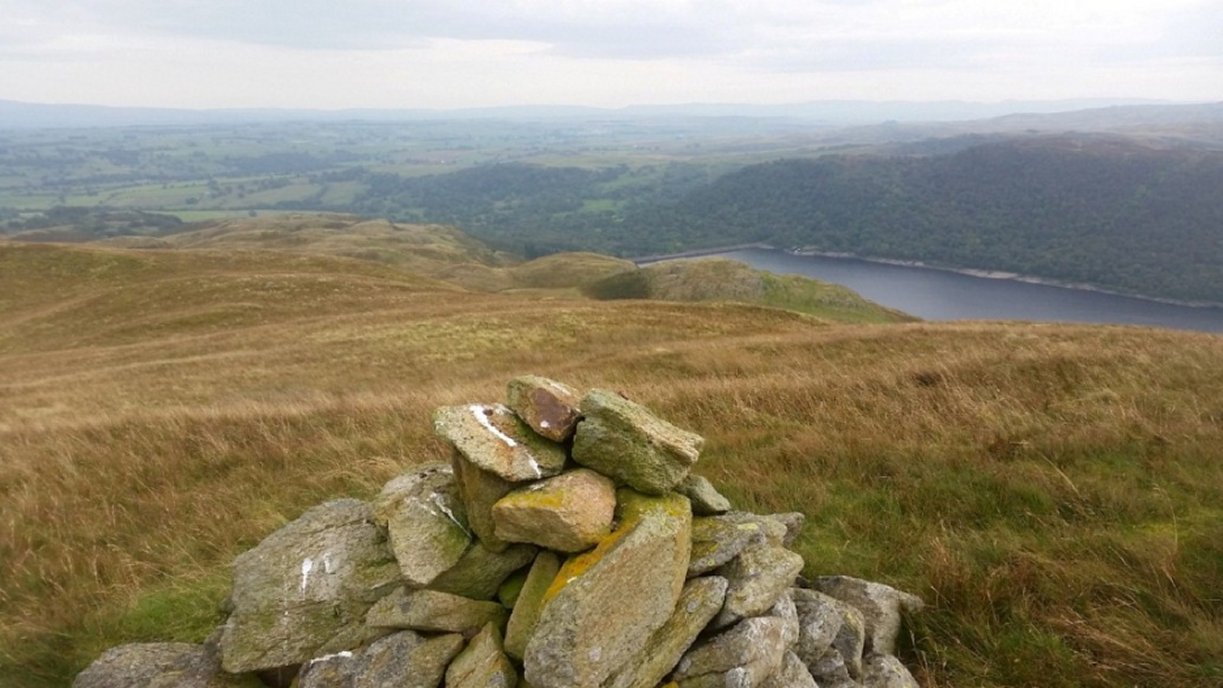 Next stop Bampton Fell. looking down to Four Stones Hill with the dam behind.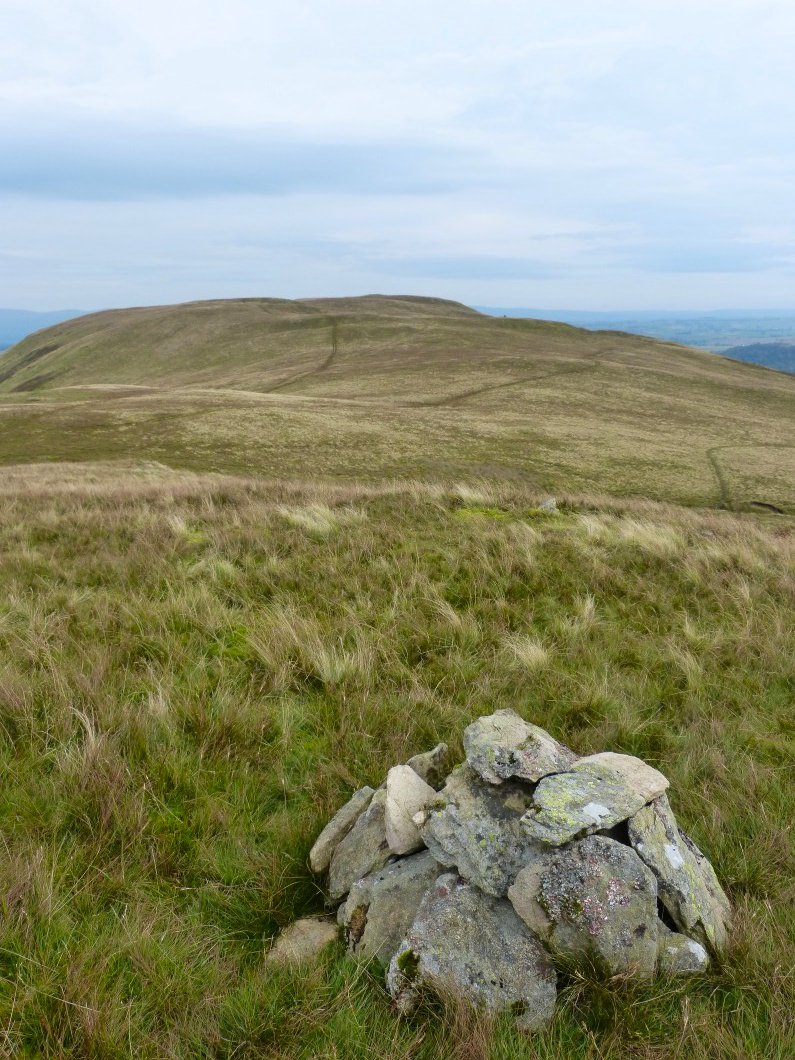 And looking back to Bampton Fell from a cairn on the steady climb to our highest top of the day, Low Kop
.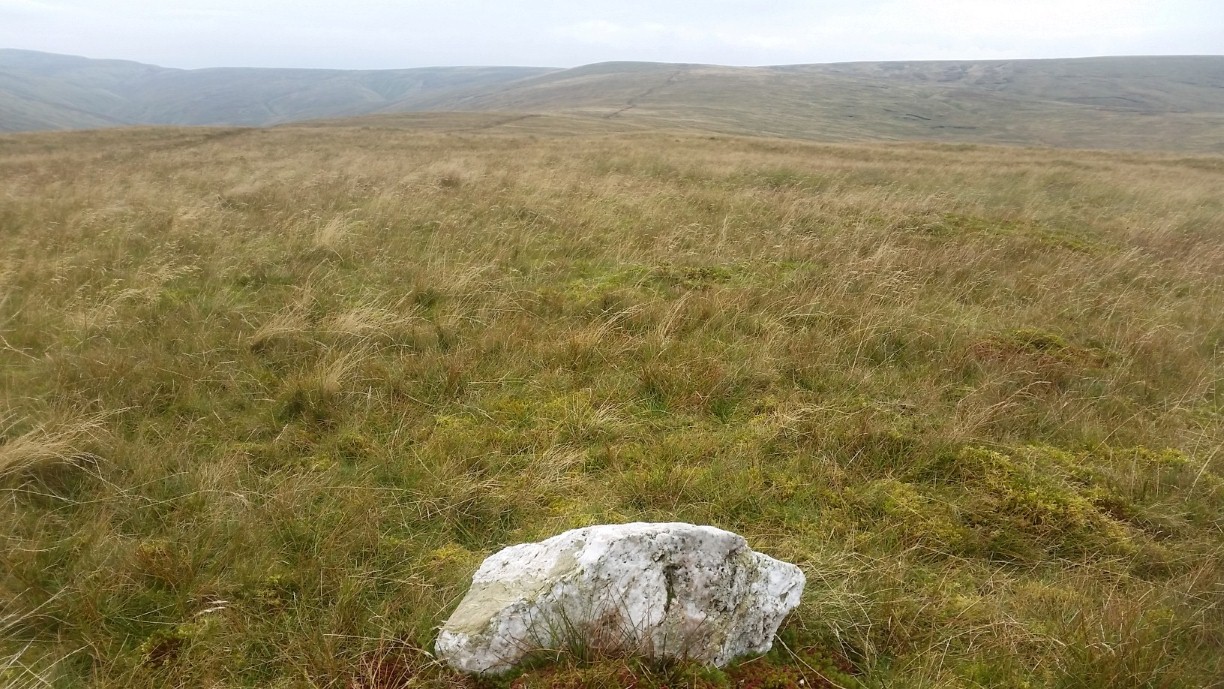 Not much to be said about the "summit " of Low Kop but extensive views up to the High Street Roman road.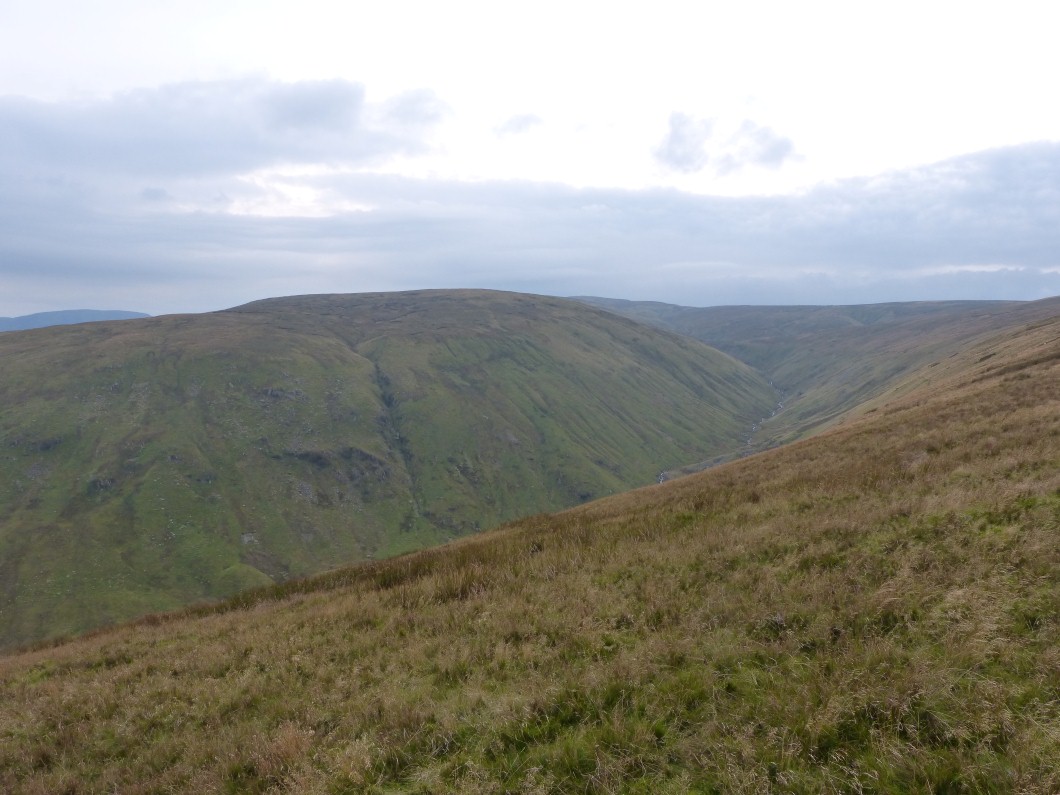 Long Grain and the valley of Measand Beck
The Haweswater hotel shining in a rare sunny moment.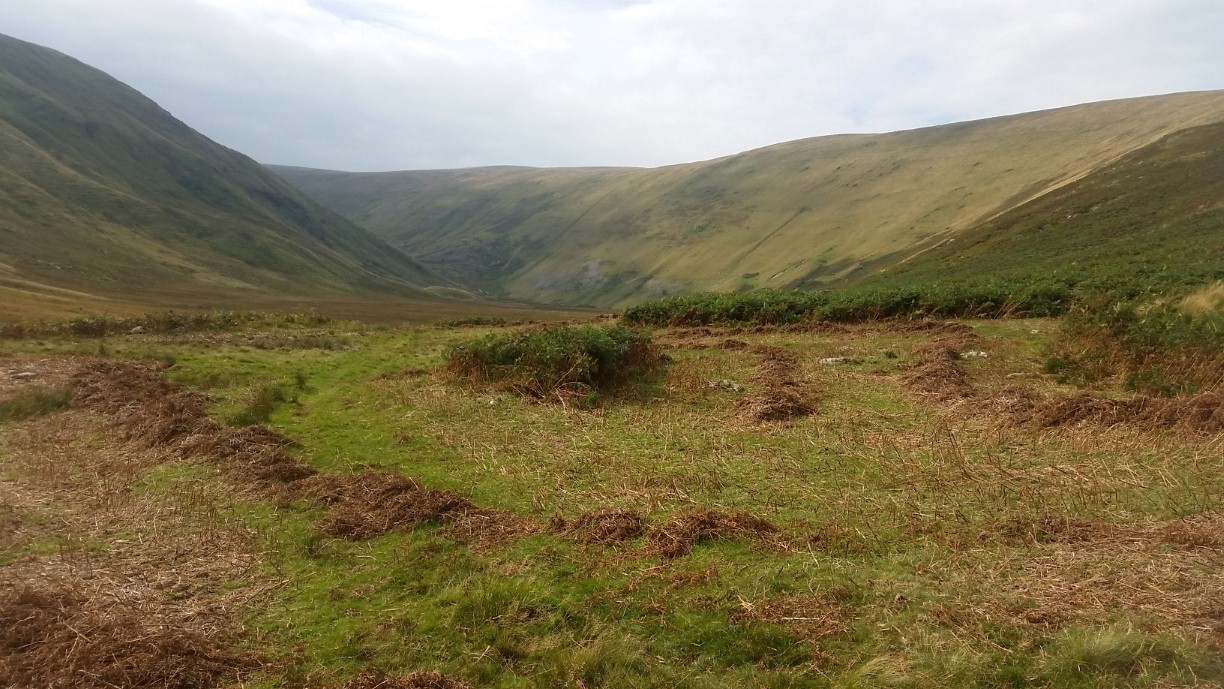 Fordingdale Bottom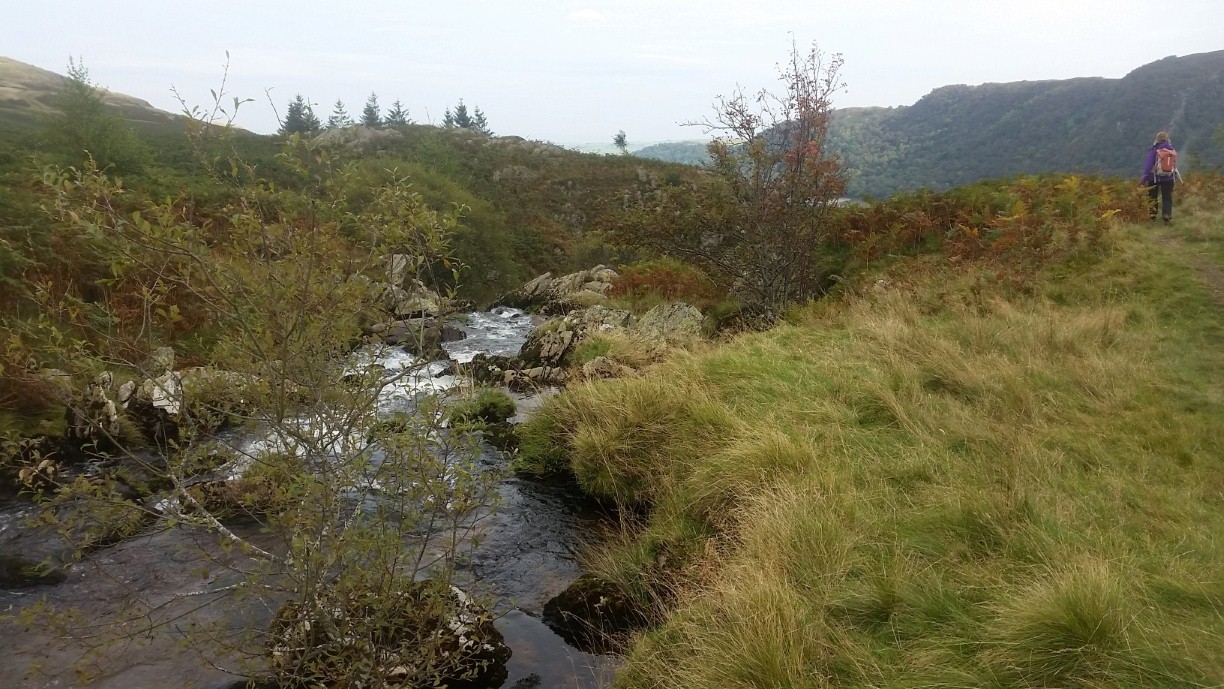 We crossed Measand Beck and followed the path down to Haweswater, passing the waterfalls or The Forces as they are called on the map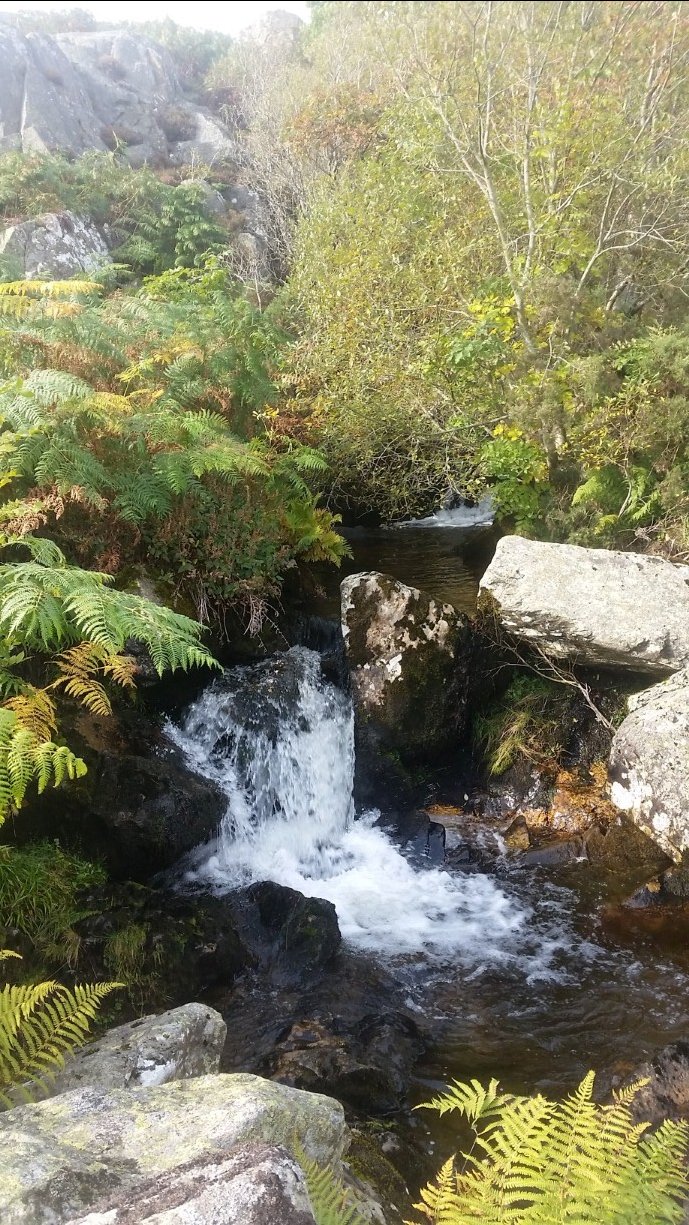 They were quite impressive but a bit covered in overhanging trees and shrubs to be able to get a decent photo.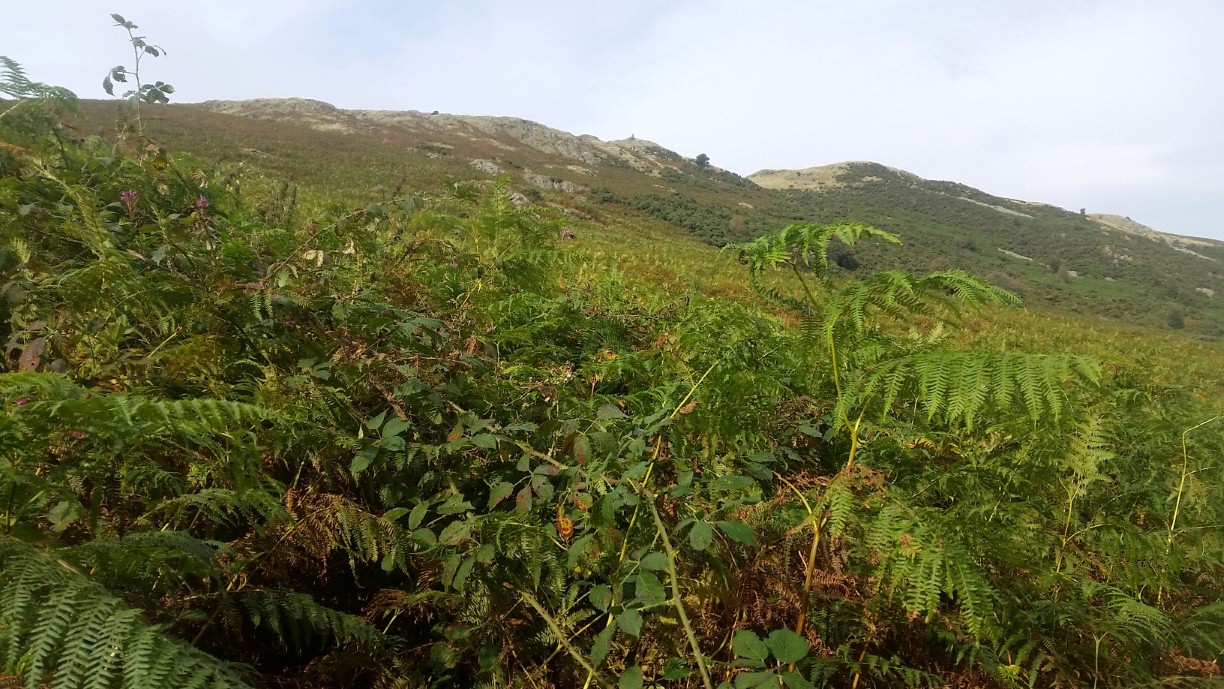 The cairn on Four Stones Hill seen from the path back to Burnbanks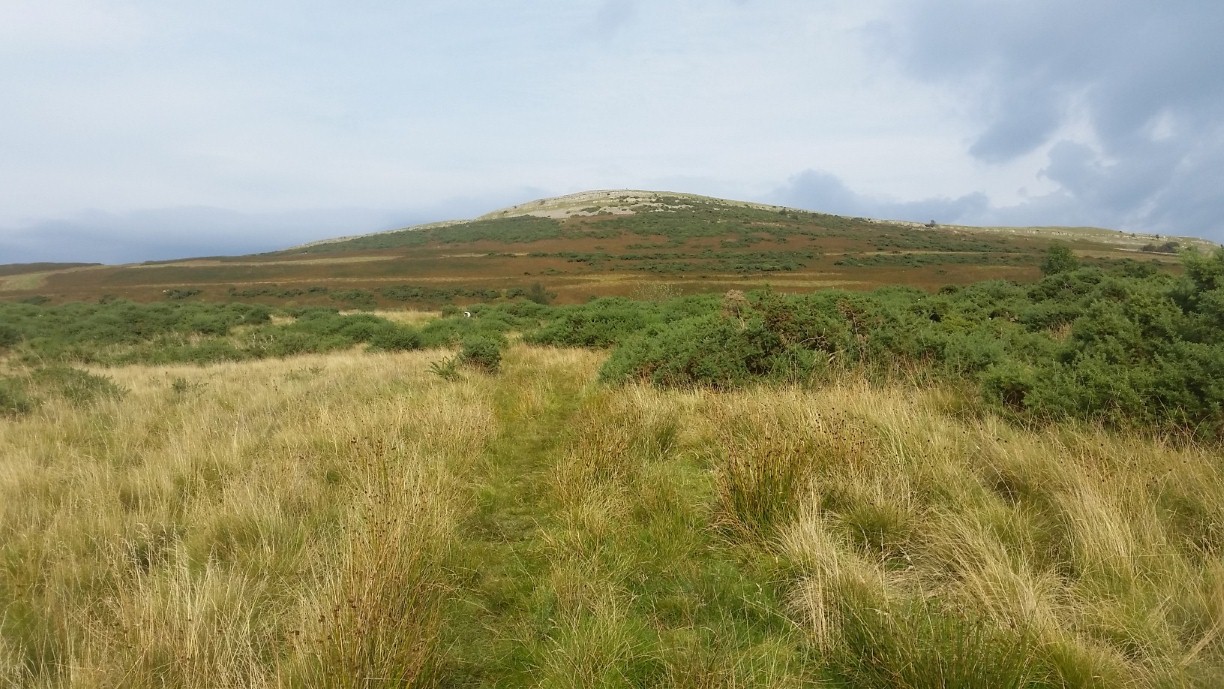 As we had finished quite early we stopped off on the road passing Knipe Scar. Whilst Sue guarded the rucksacks and the car ( and had a little nap ) I made the short climb. The path visible takes a turn to the right at the base of the hill but as the bracken was dying off and I could see gaps through the gorse I went straight up and down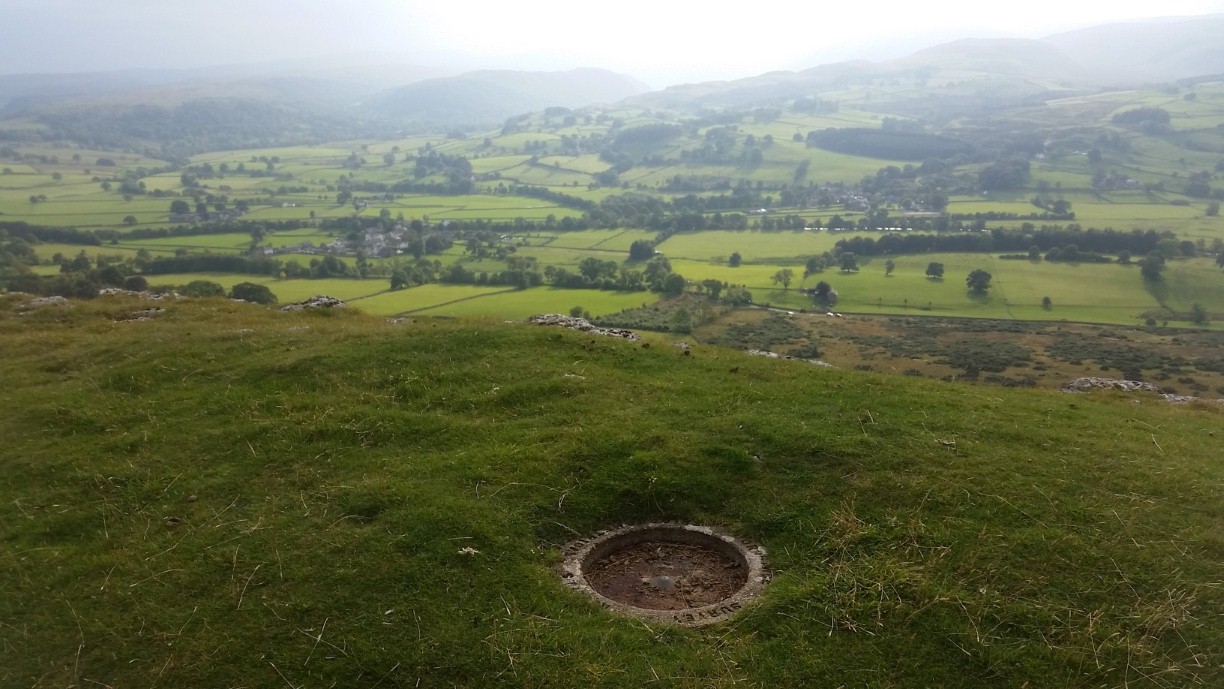 Looking into the haze over Haweswater from Knipe Scar.
Previous walk - Lonscale Fell by Burnt Hause - Next walk - High Rigg