WWW.KARLSWALKS.CO.UK
PICTURES AND TRIP REPORTS FROM MY WALKS IN THE ENGLISH LAKE DISTRICT
---
Lonscale Fell by Burnt Hause
17th September 2017
Route - Car park top of Gale lane - Whit Beck - Cumbria Way - Burnt Hause ridge - Lonscale fell - Jenkin Hill - Sale How - Skiddaw House - Cumbria Way ( about 10 miles 2500ft ascent )
Another mixed weather day for our walk today.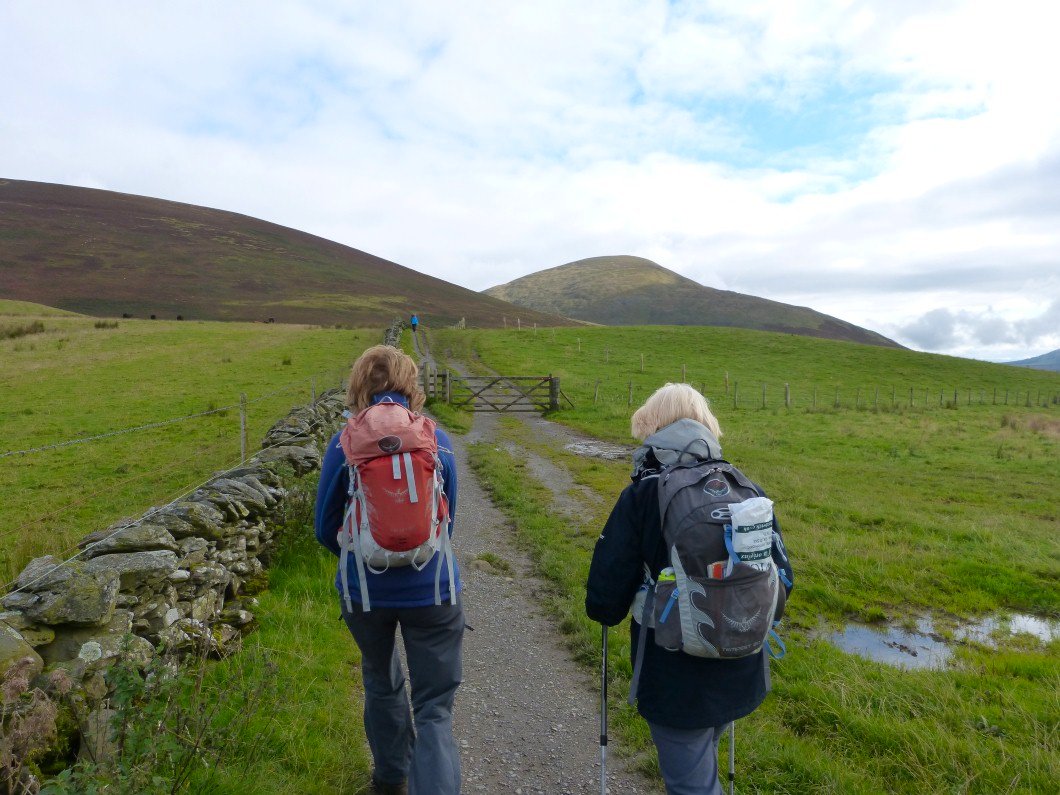 Helen had missed out the last time Sue and I did a version of this walk so she was keen to join us when we said we were climbing the Burnt Hause ridge.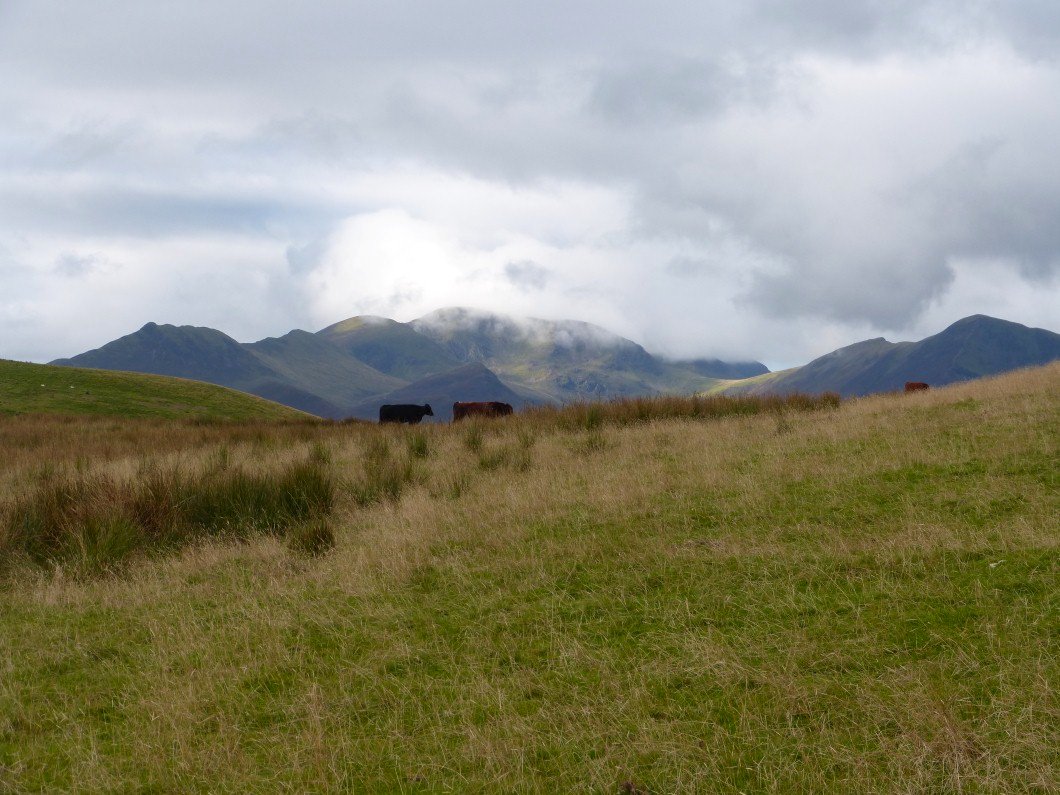 Causey Pike is clear but most of the higher north western fells are in cloud.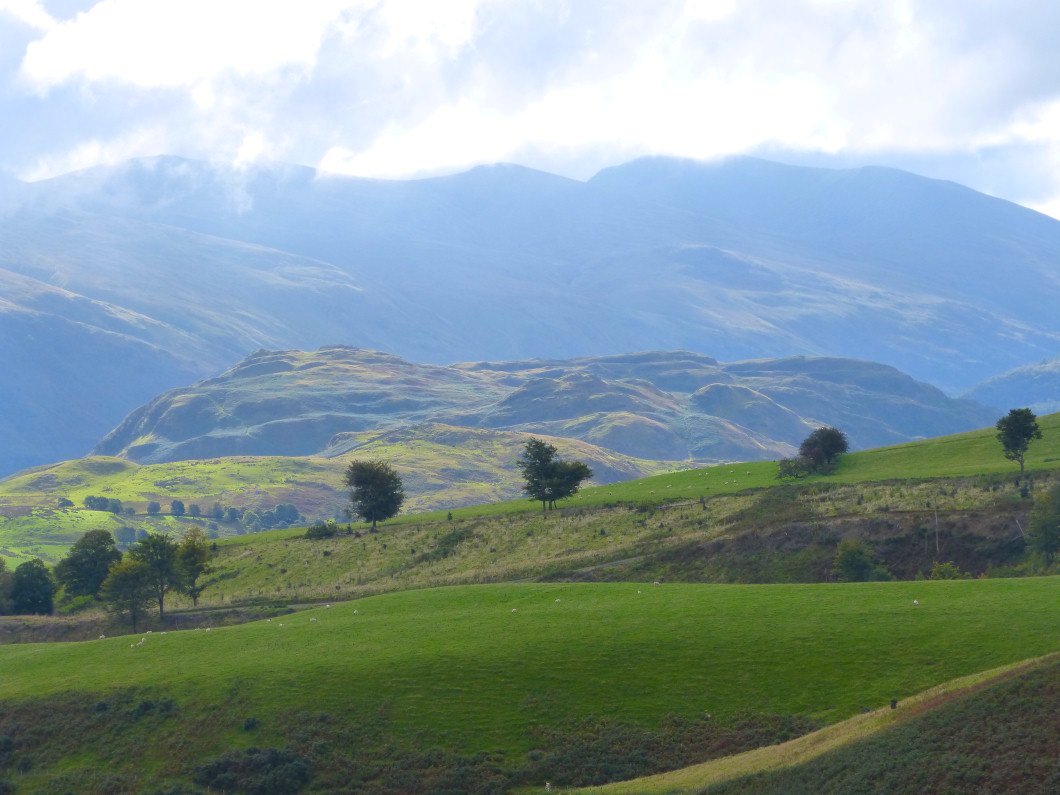 Zooming to High Rigg.
And a wider view showing the Dodds and Helvellyn well covered in cloud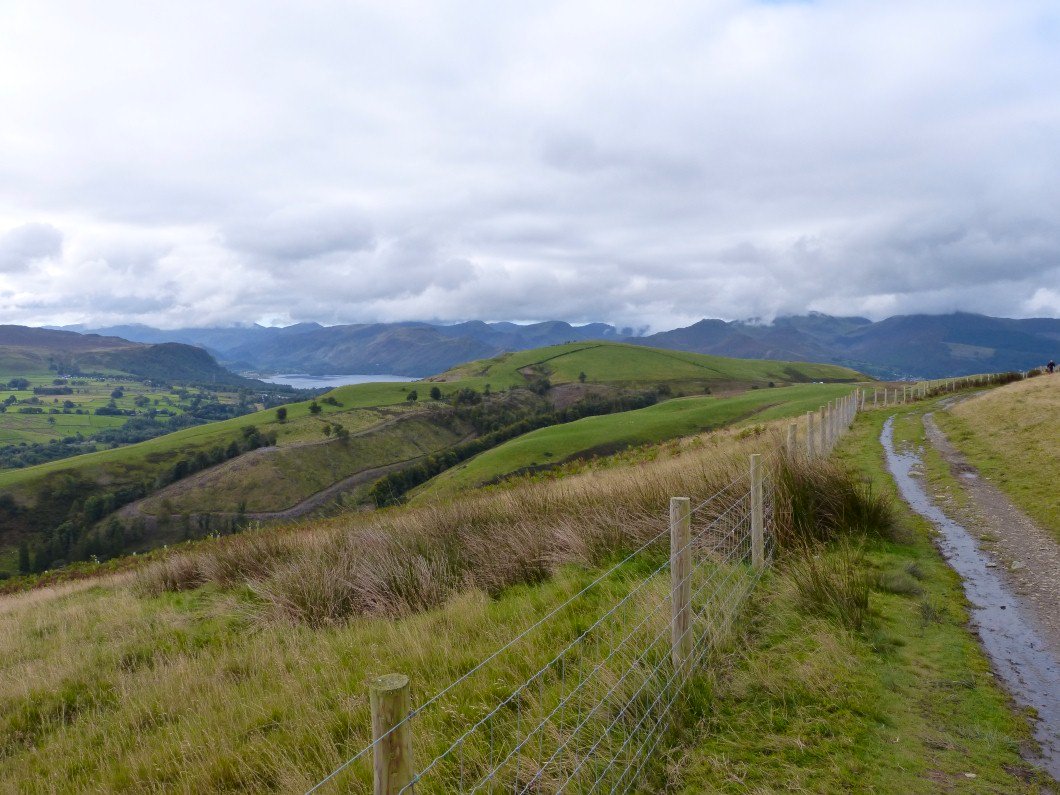 Derwent Water appears between Walla Crag on the left and the green top of Latrigg.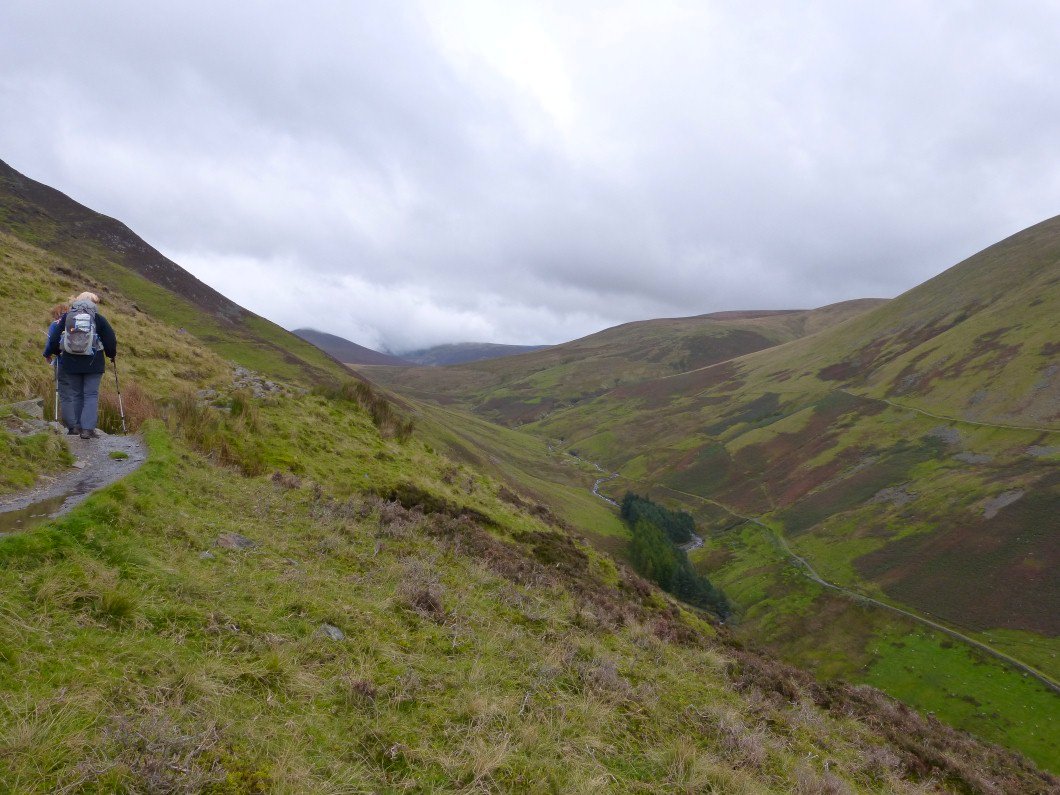 Rounding the corner high above the Glenderaterra.
Looking up to the east top of Lonscale Fell with the Burnt Hause ridge rising to meet it.
.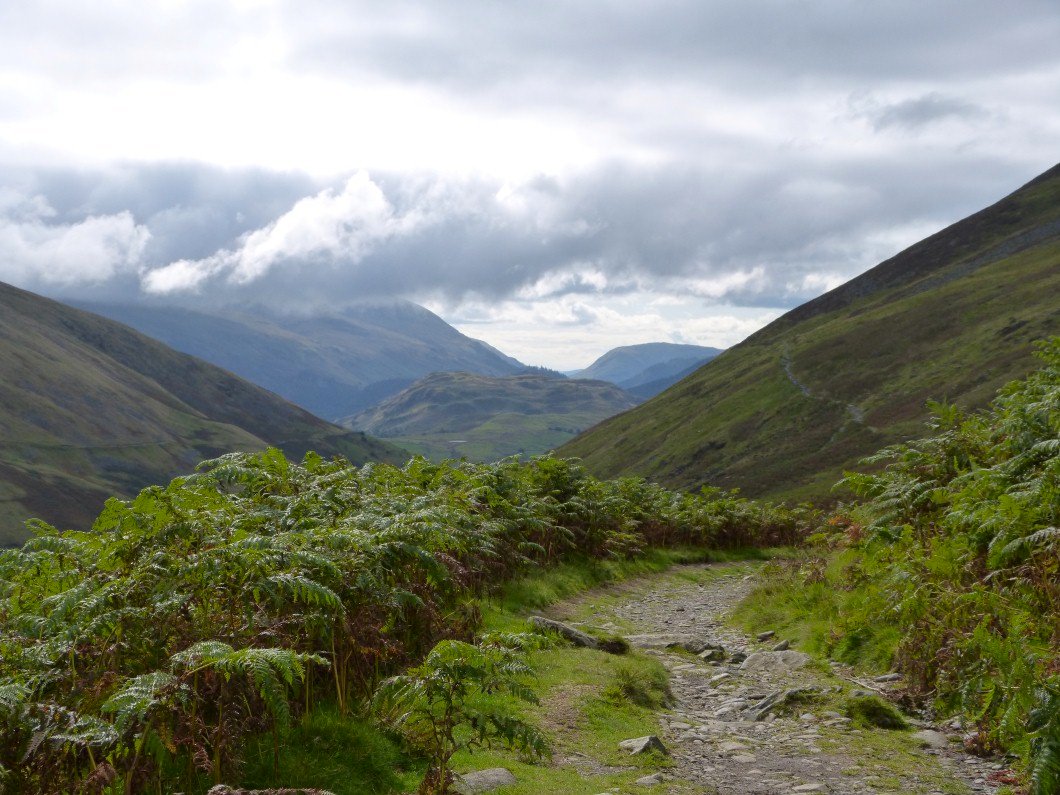 Looking back along the path, Steel Fell away in the distance. Helvellyn still well covered.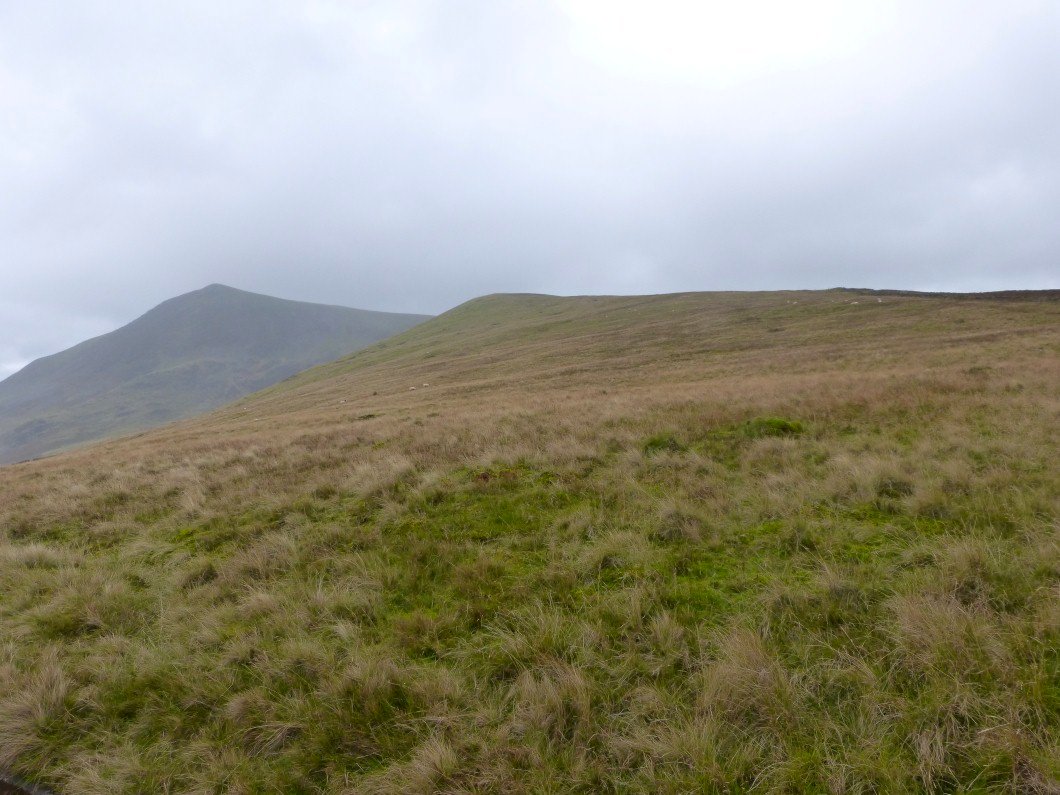 Unfortunately the weather took a turn for the worst and for the second time we climbed the ridge in rain and mist.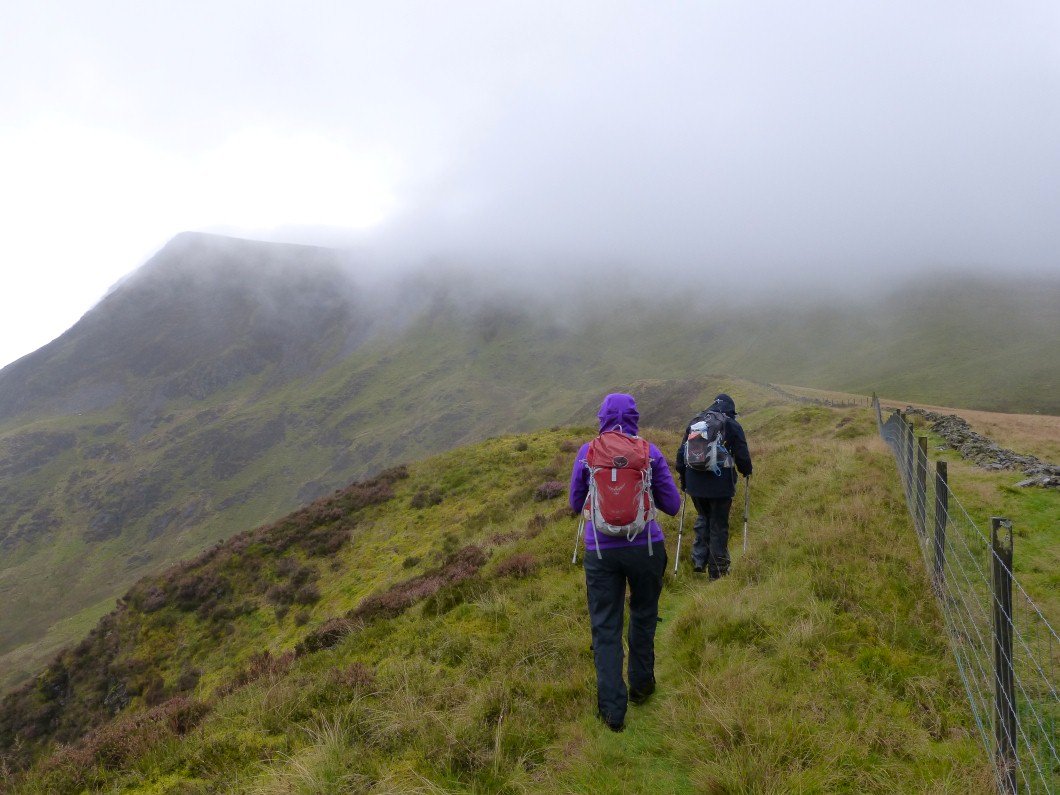 On the crest of the ridge just before the col. We had an early lunch and sat out the rain.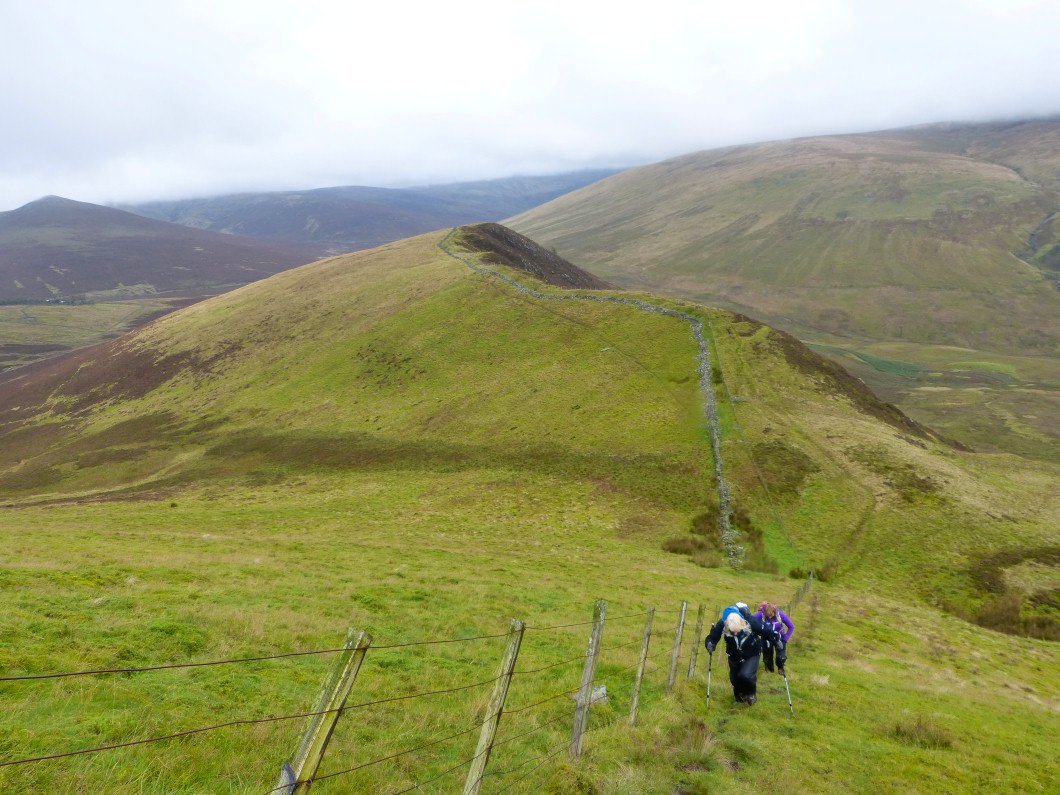 After the col you have the brutal haul by the fence.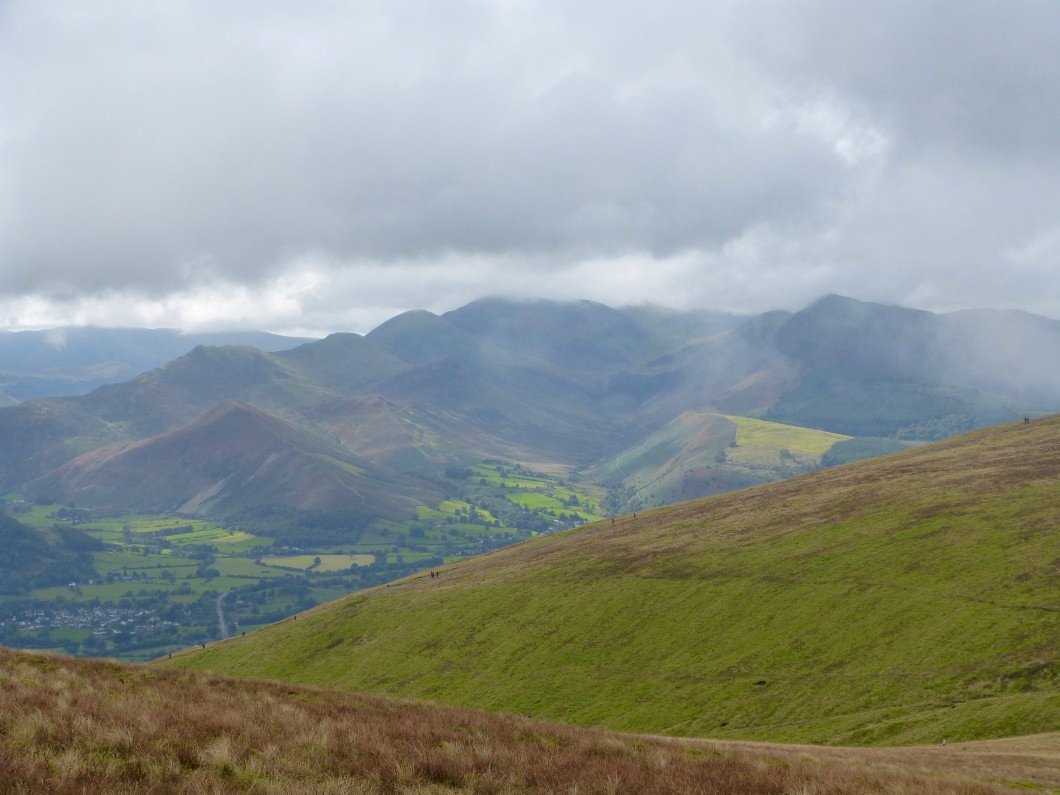 On to Lonscale Fell and a lovely view of the north western fell group.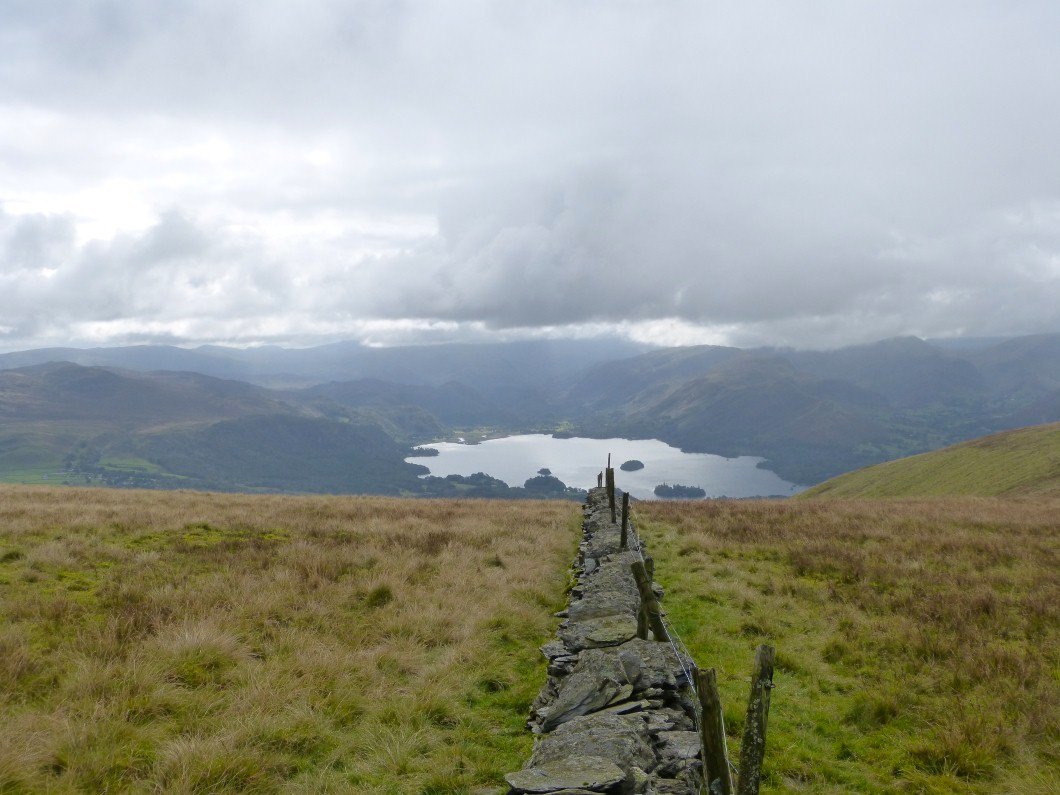 Derwentwater from the col between Lonscale and Jenkin Hill.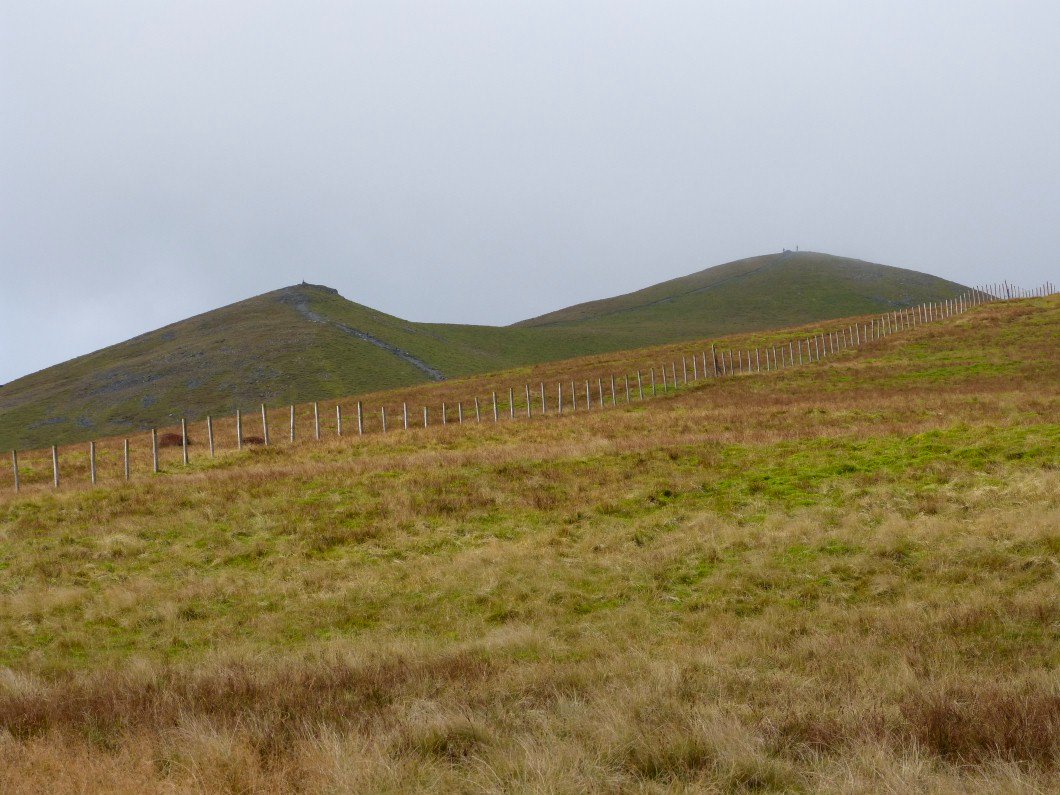 Skiddaw lesser and little men.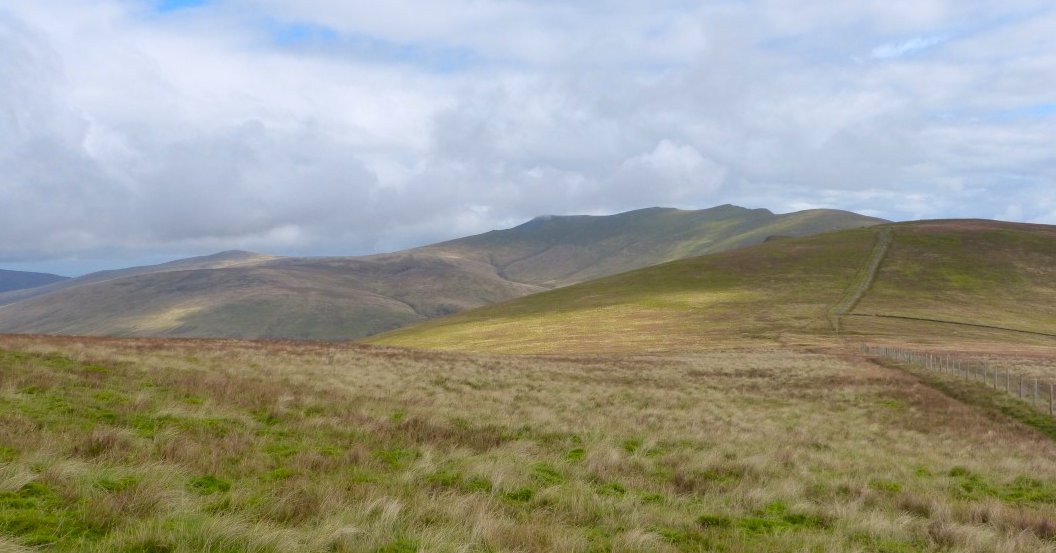 Blencathra from the climb to Jenkin Hill.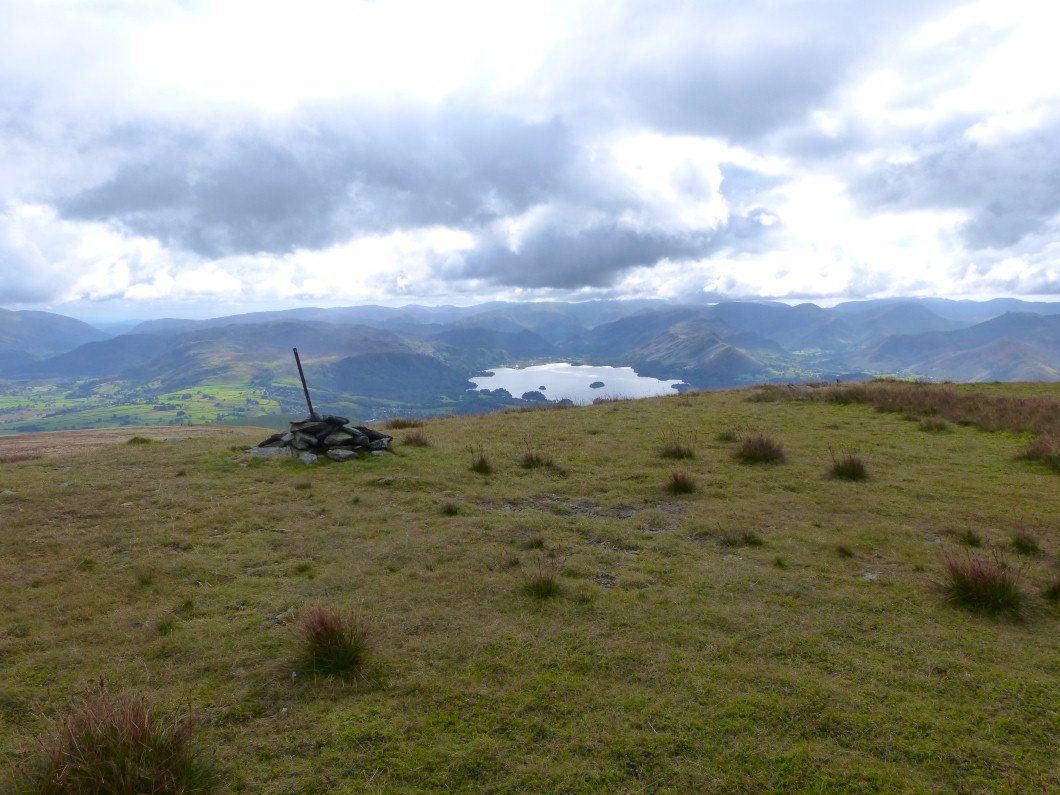 Great view southwards from Jenkin Hill.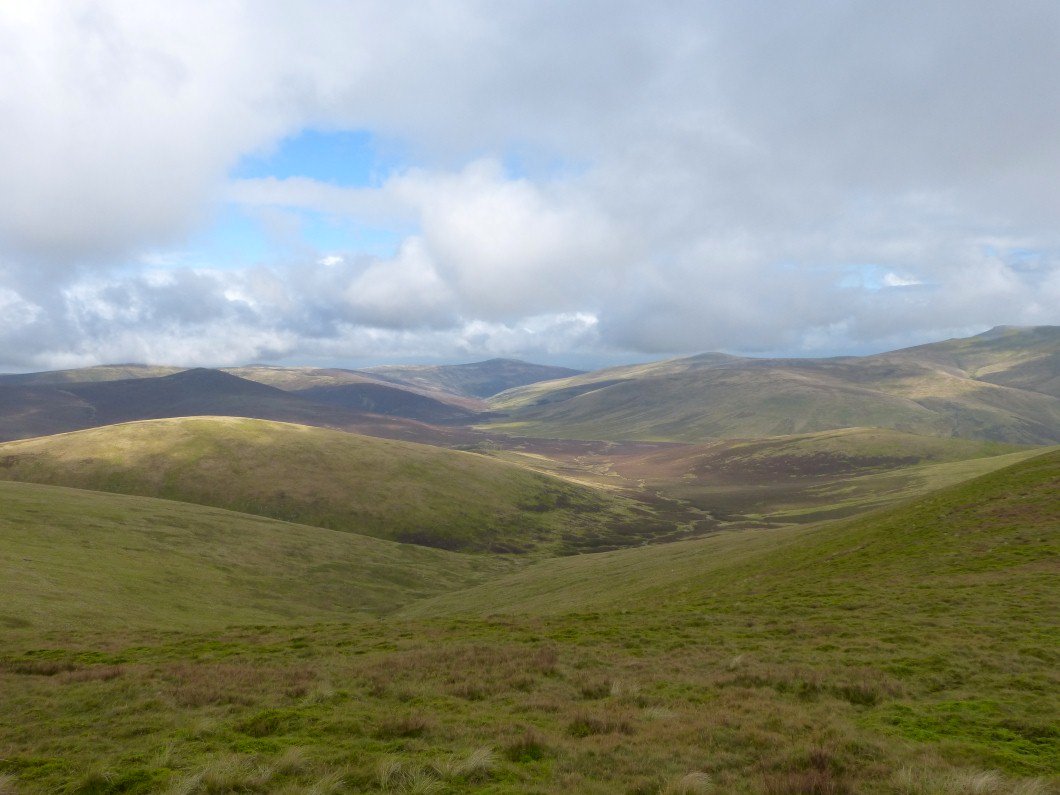 The wide open country and rolling hills around the back o' Skidda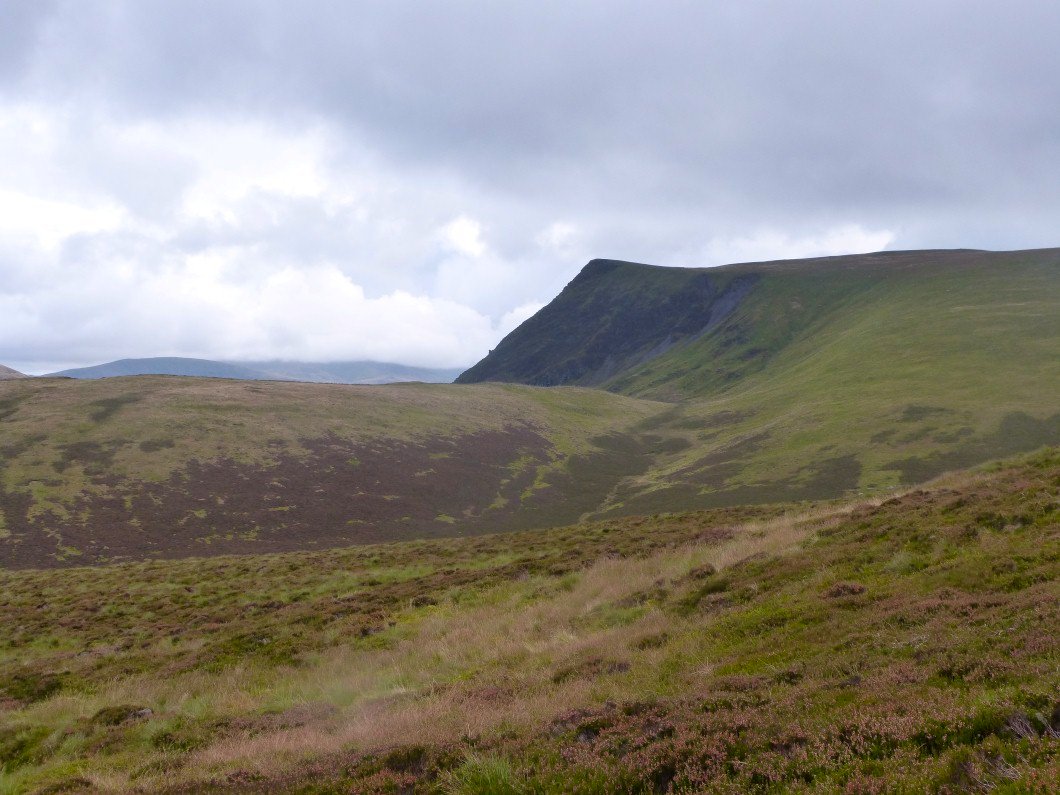 Lonscale Fell east top and the Burnt Hause ridge.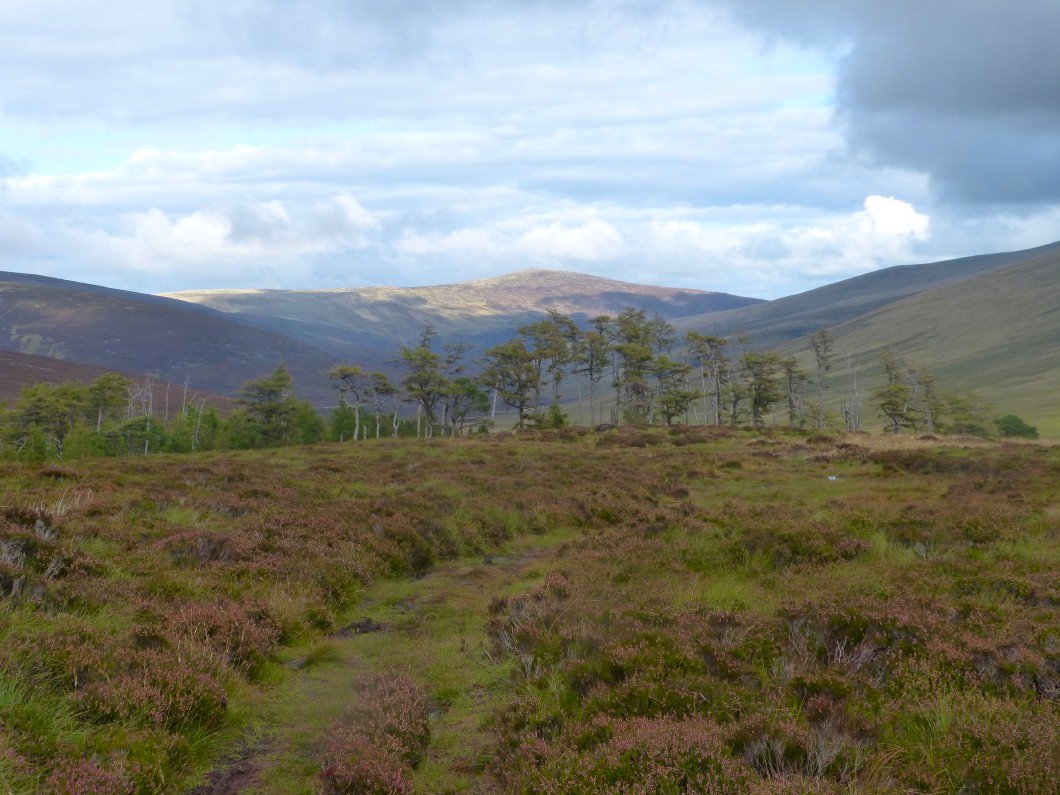 We climbed a little way towards Skiddaw the turned right to descend over Sale How to Skiddaw house youth hostel. Carrock fell is enjoying some sunshine.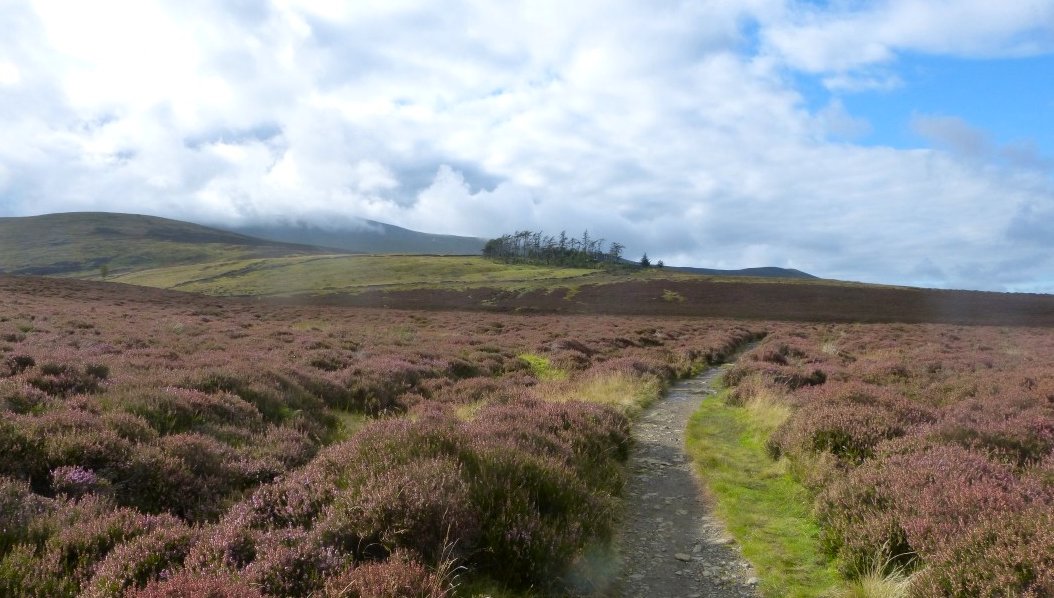 We had a few minutes rest at the hostel and were given a little tour of the refurbished rooms. Along with Black Sail this has got to be one of the most beautifully located hostels.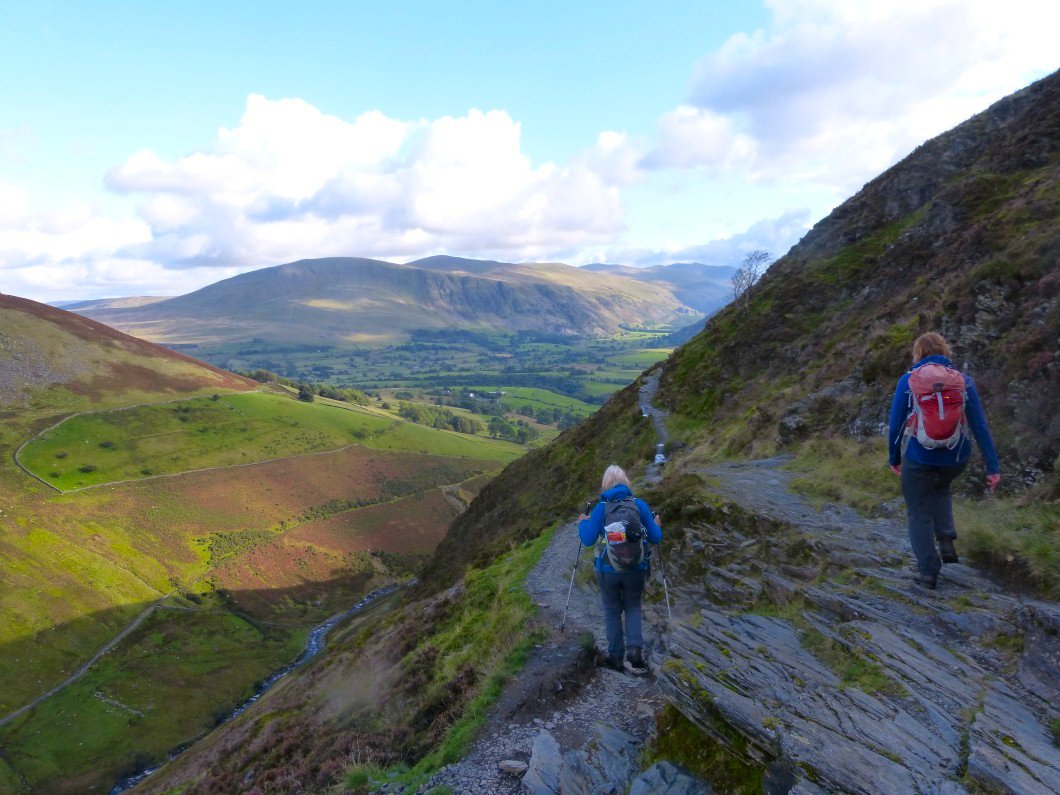 Back on our outward path now and the weather has picked up and it's lovely over Clough Head and the Dodds.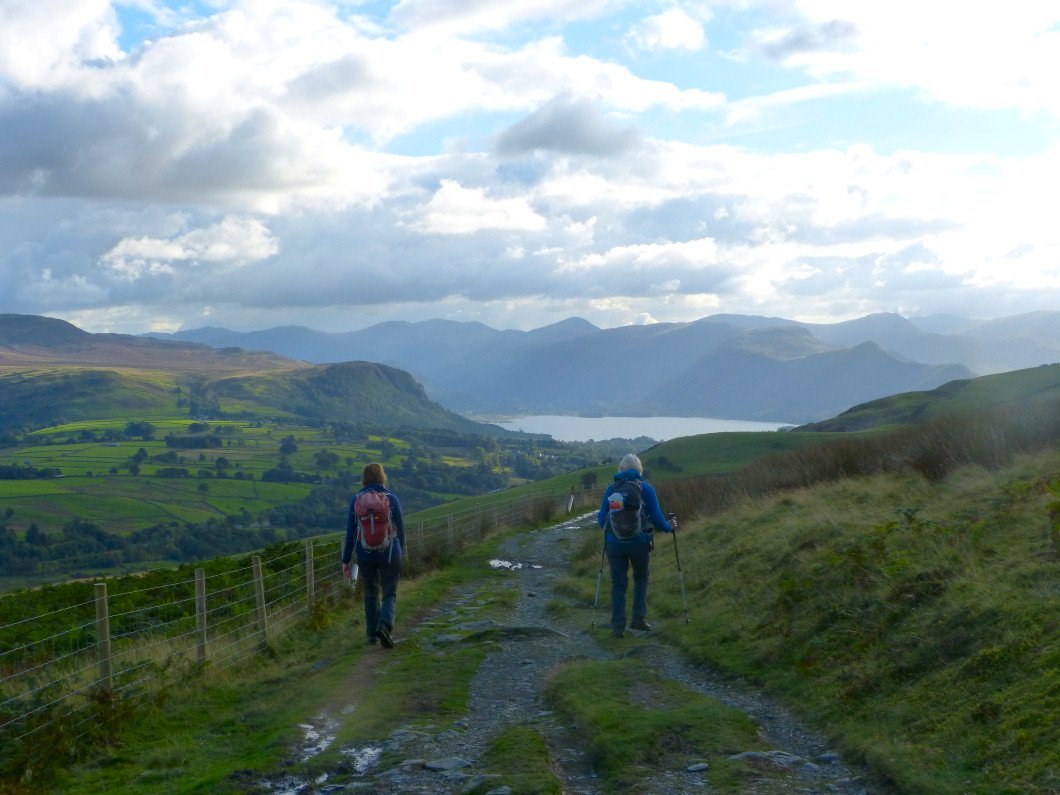 Returning around the corner Derwentwater ahead.