WWW.KARLSWALKS.CO.UK
PICTURES AND TRIP REPORTS FROM MY WALKS IN THE ENGLISH LAKE DISTRICT
---
Brock Crags, Angle Tarn and Angletarn Pikes from Hartsop
9th April 2017
Route. Hartsop - Hayeswater - Satura Crag - Brock Crags - Angle Tarn - Angletarn Pikes ( south top ) - Angletarn Pikes ( north Top ) - Boredale Hause - Hartsop ( about 7 miles 2000ft ascent )
A lovely mild spring day for our ( Me, Sue and Mark ) stroll up to visit what is probably my favourite Lakeland tarn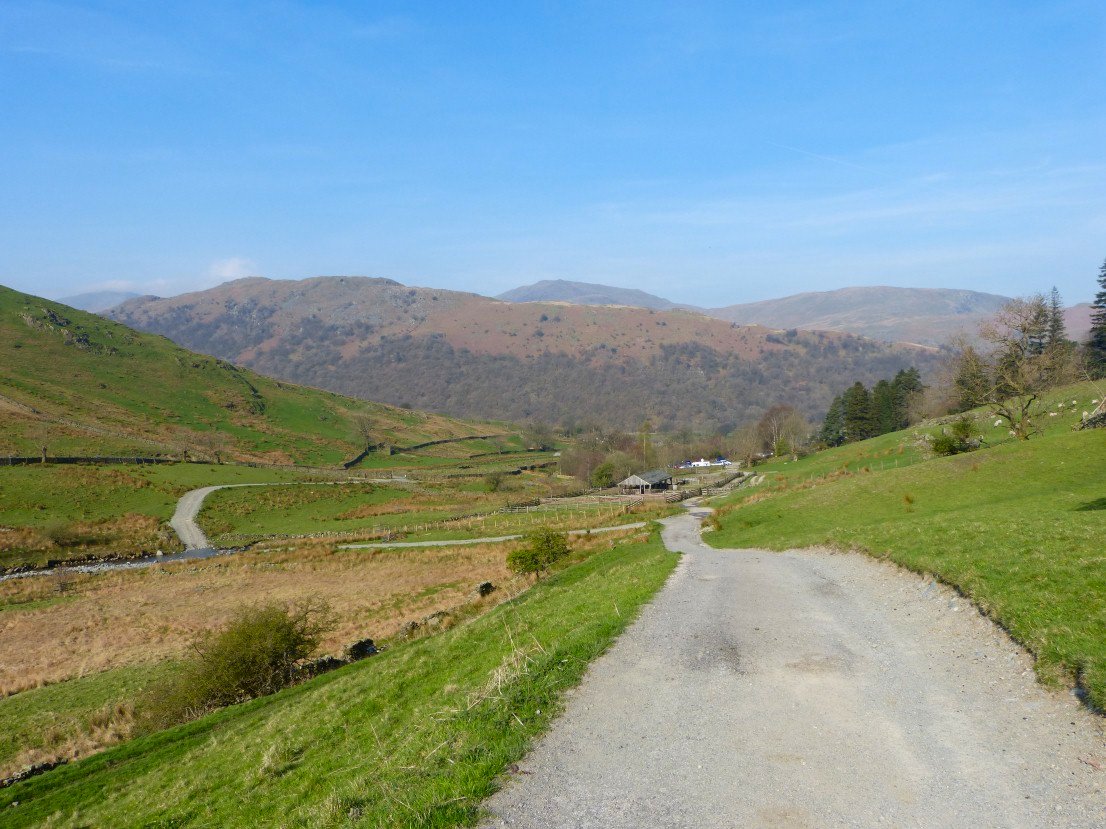 The view back to Hartsop from the our path to Hayeswater.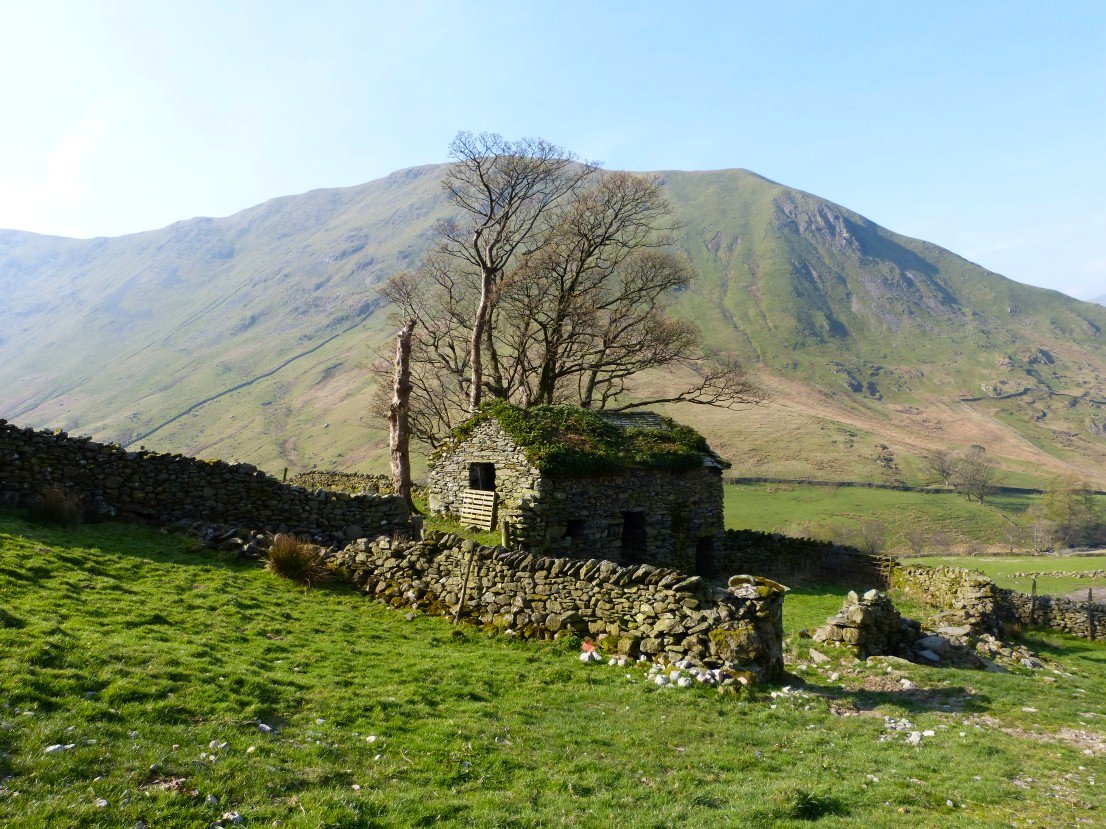 Compulsory picture of the old barn. Just after here we bumped into April and Beefy who were making their way home after a night out camping.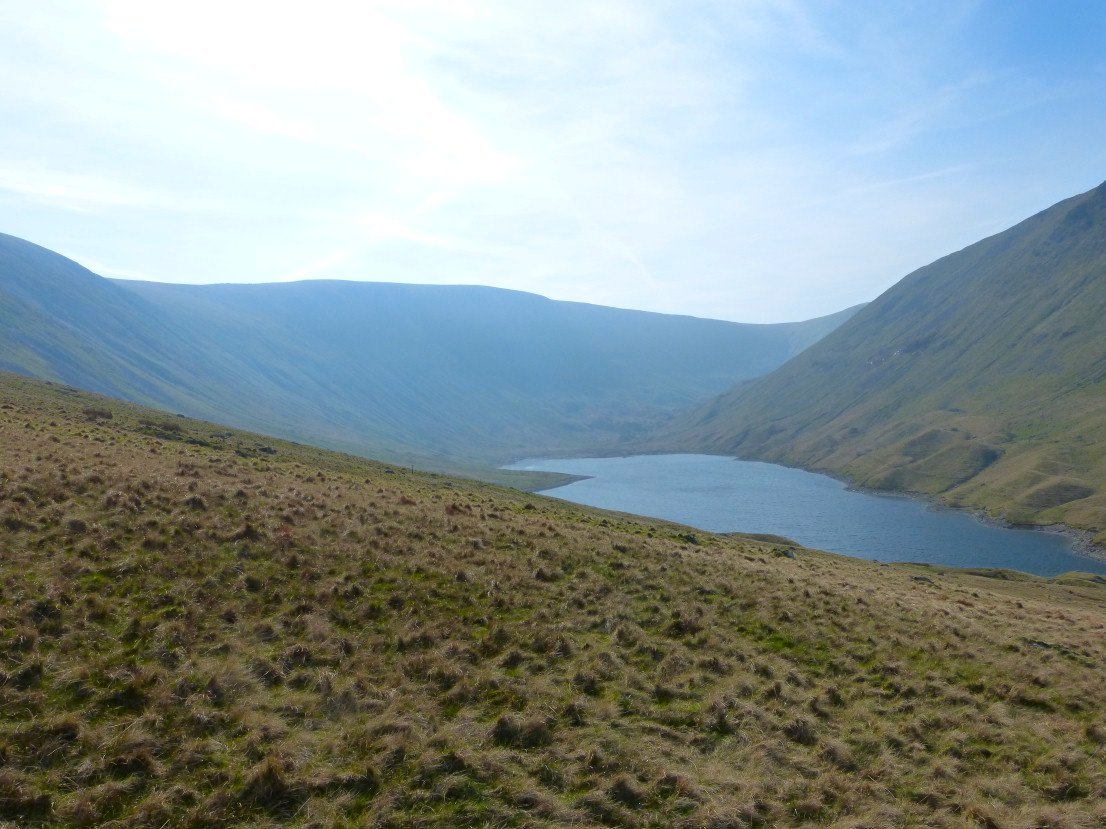 Looking down to Hayeswater.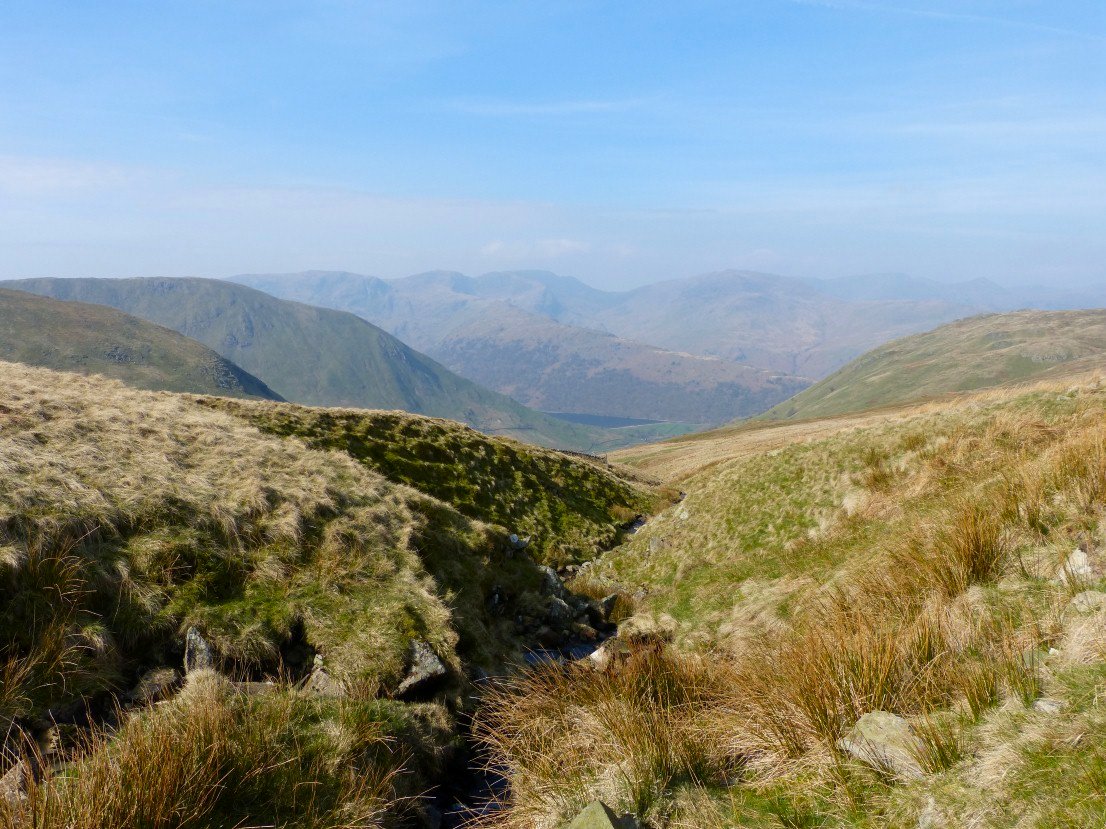 Not a great day for long range views but the long ridge of Hartsop Above How with Fairfield and St. Sunday Crag beyond can just be seen above Brothers Water.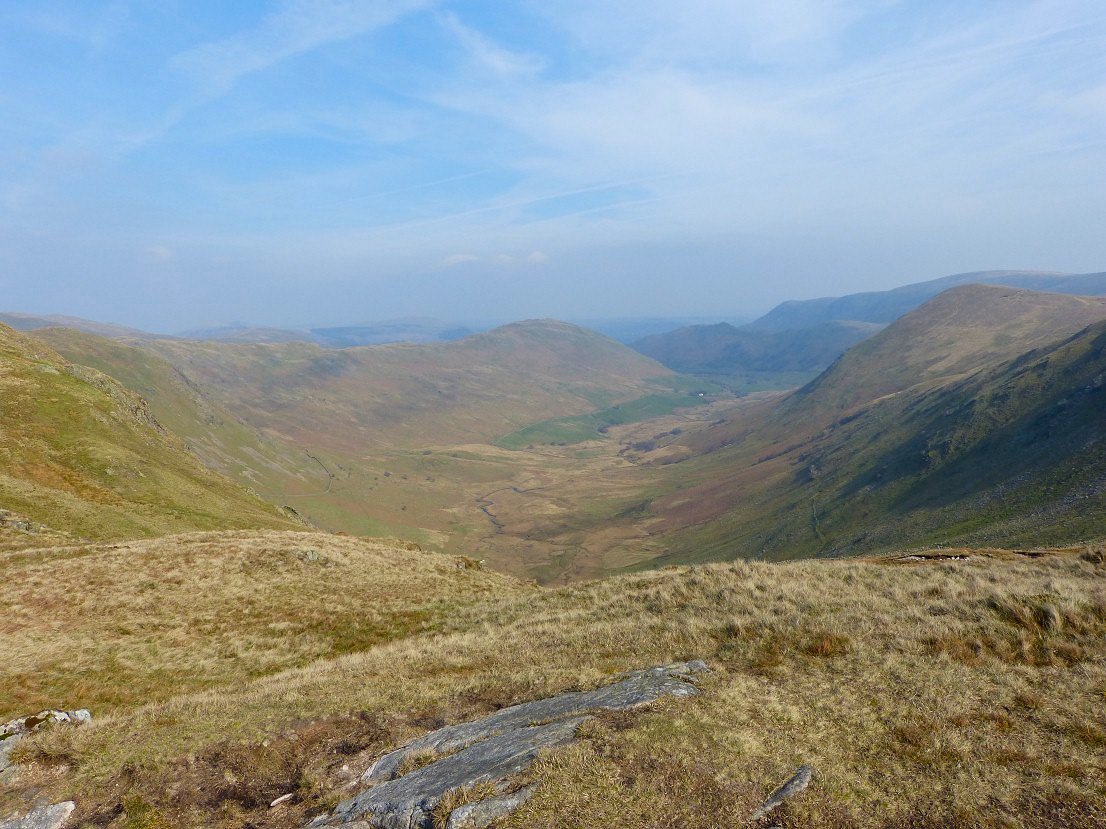 Beda Fell on the left, Bannerdale in the middle and The Nab on the right..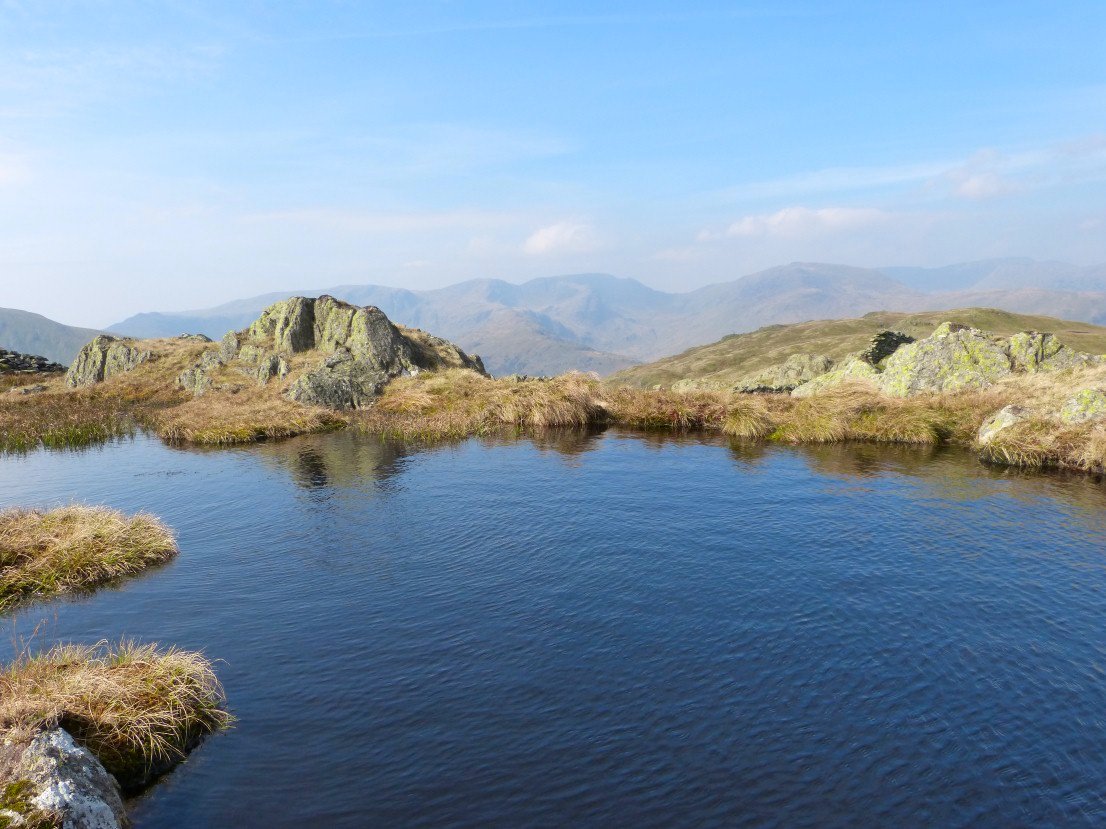 The Fairfield / Helvellyn group of fells from Satura Crag.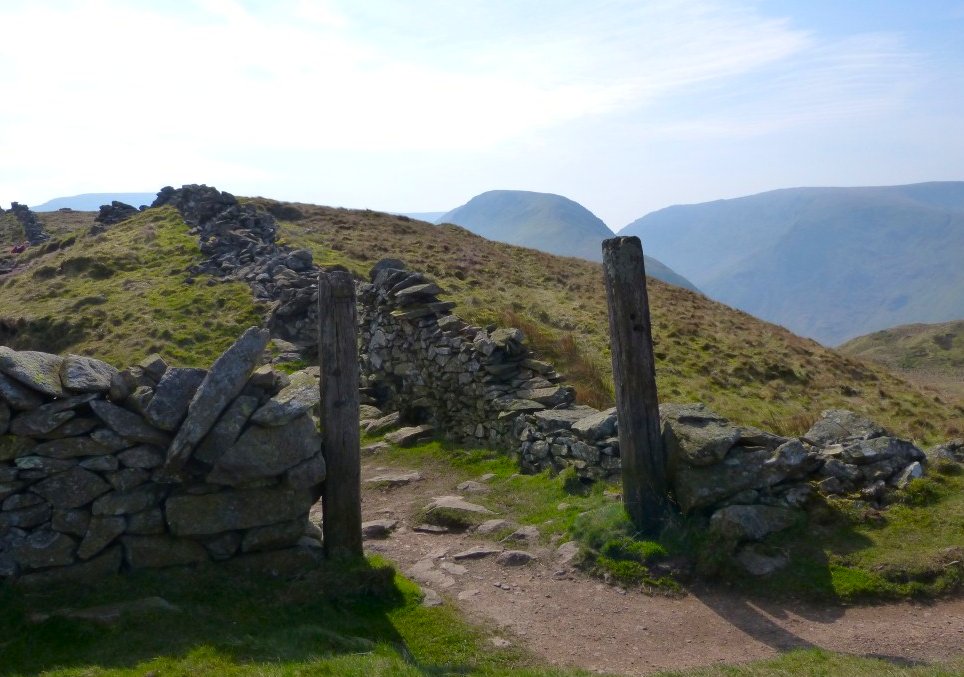 The gateposts without a gate on the coast to coast path.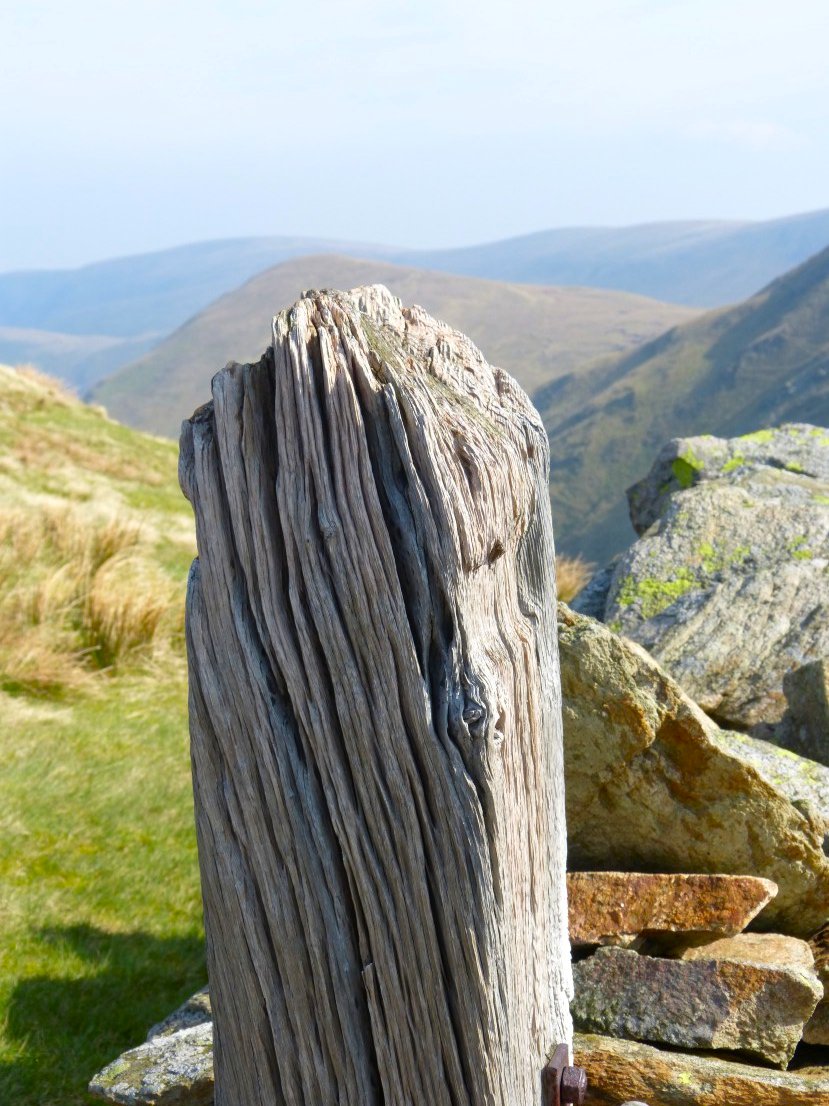 The artistic director ( Sue ) liked the look of the weather worn wood on the gatepost so required a photo.
.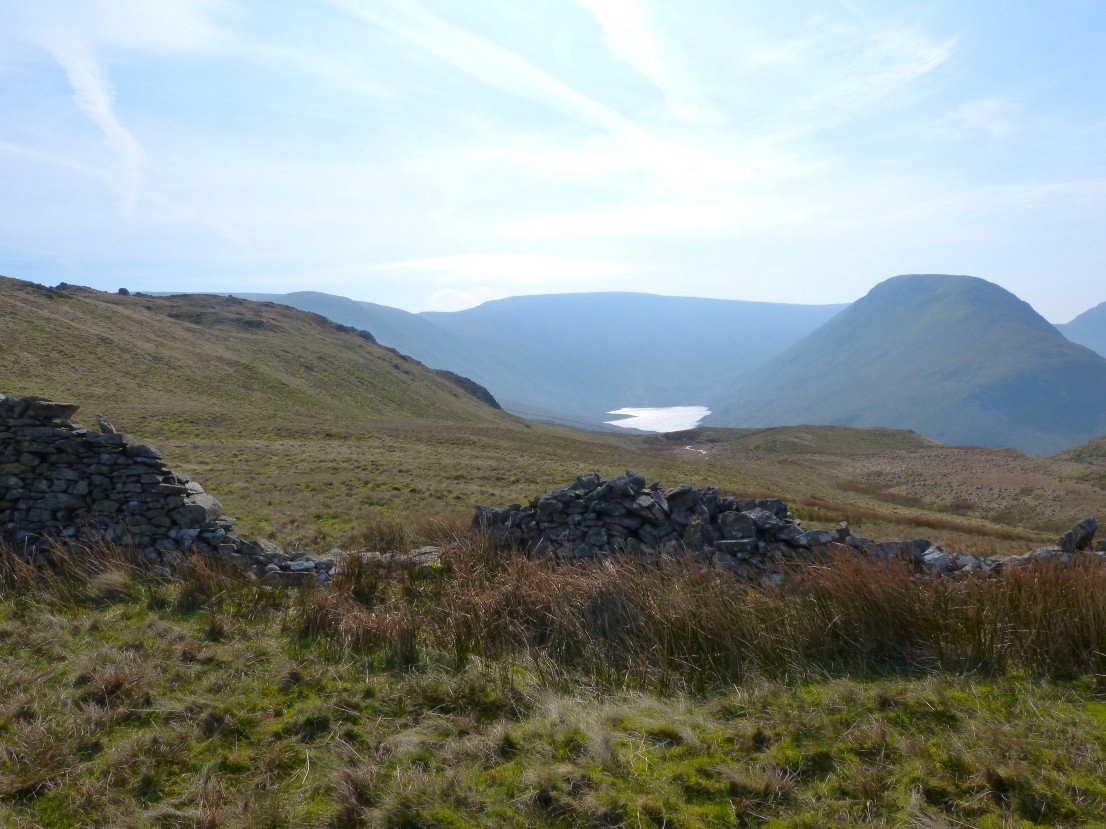 Hayeswater with High Street above and Gray Crag to the right.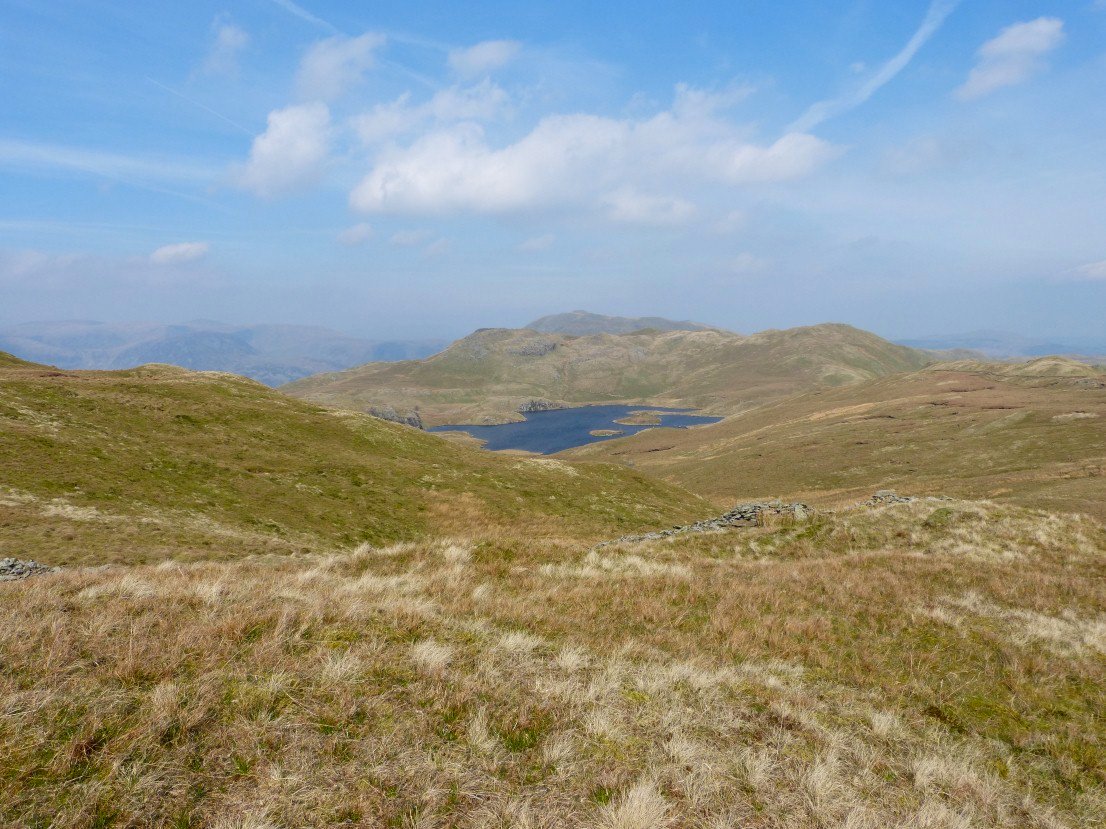 Lovely Angle Tarn from Brock Crags.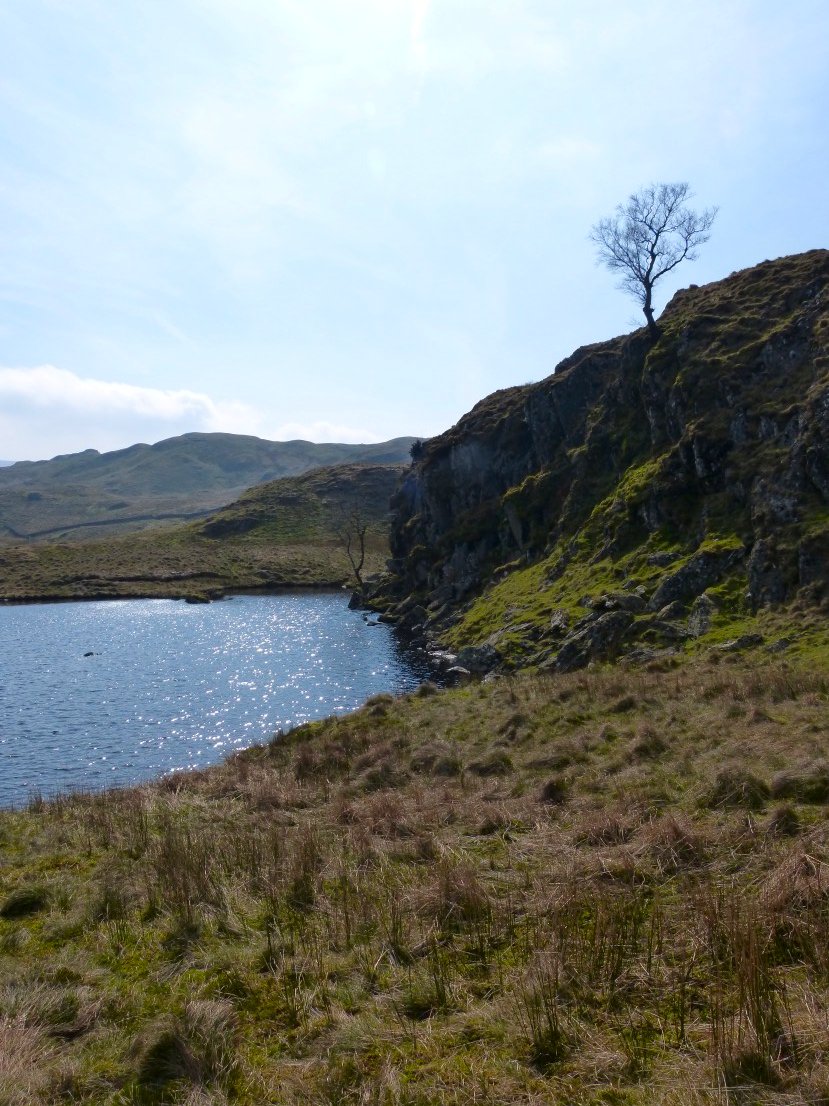 Down at the waters edge..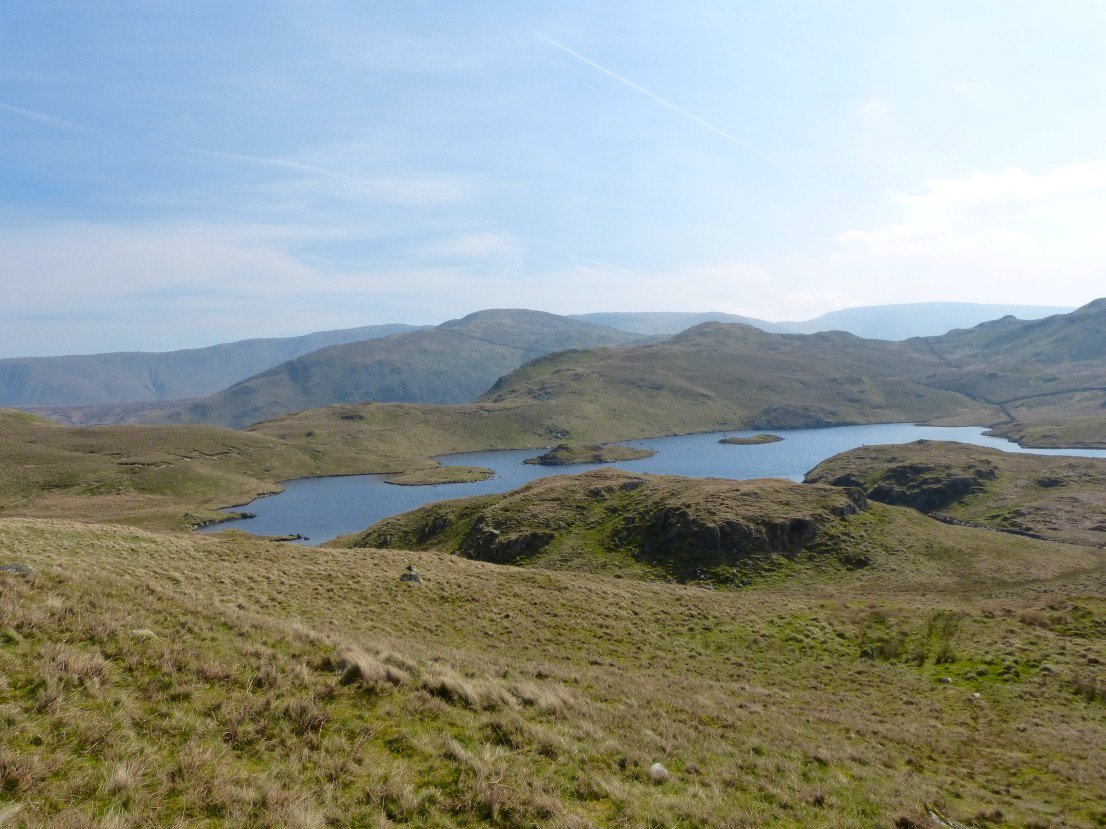 In my opinion there is not a more delightfully situated body of water in the Lake District..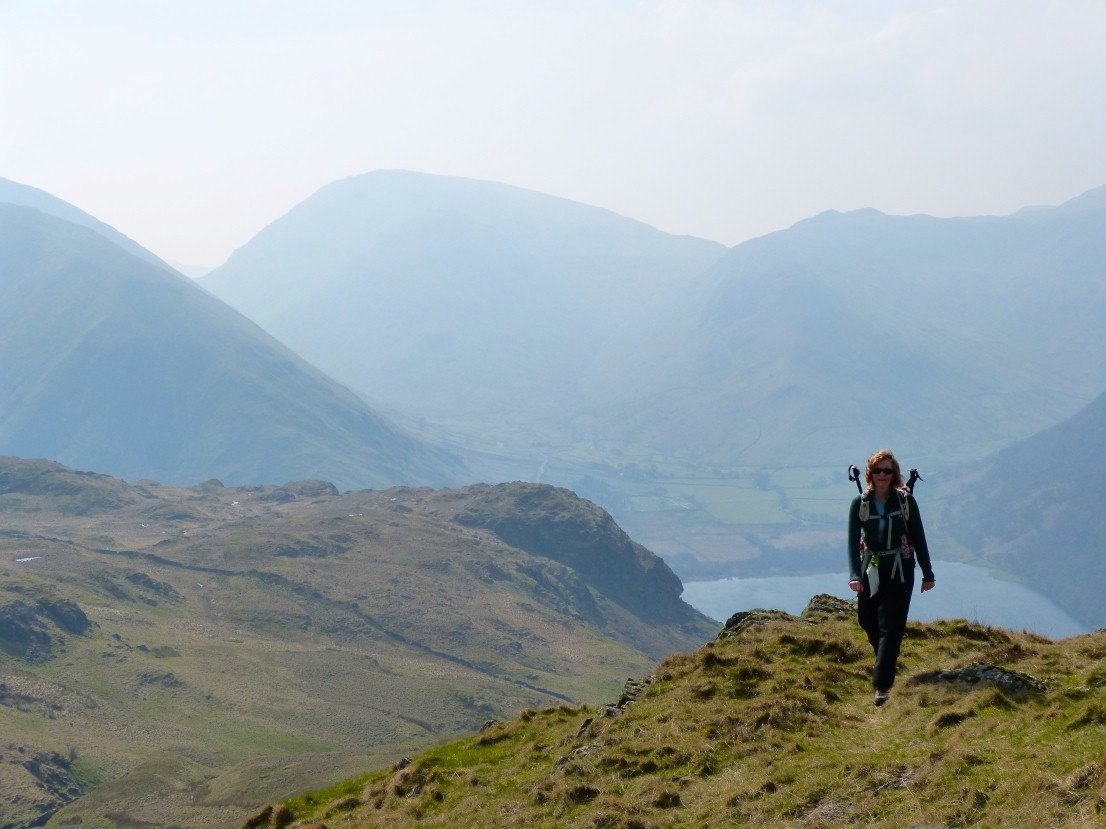 The artistic director arrives at Angletarn Pikes south top.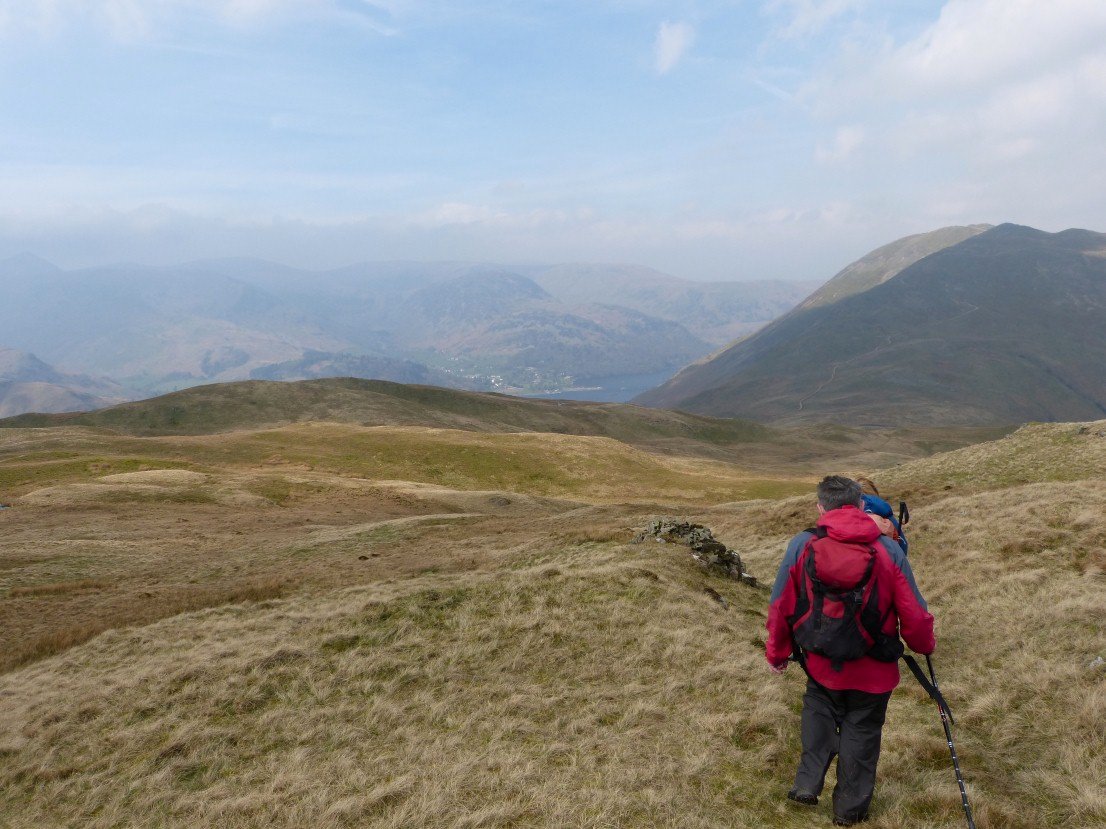 After visiting the north top we drop down towards Boredale Hause Place Fell in shadow ahead.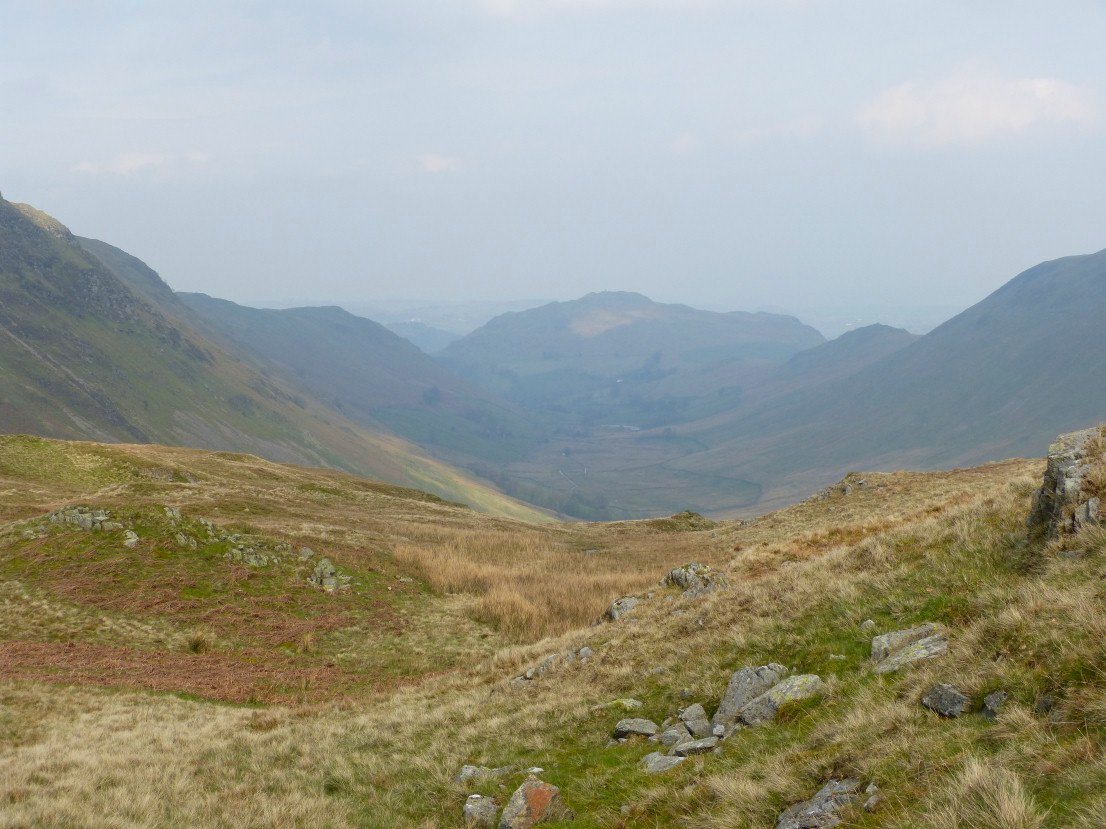 A look down Boredale to Hallin Fell.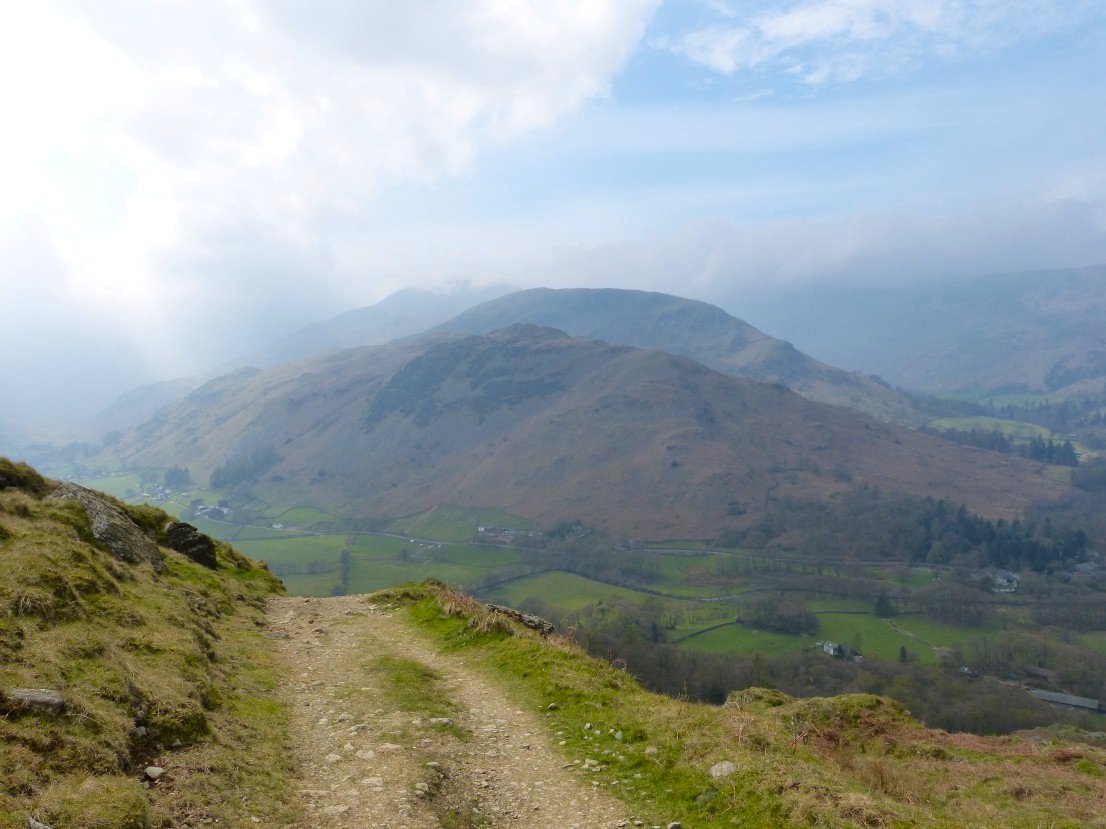 On the start of the track to the valley floor Arnison Crag, Birks and St. Sunday are nearly hidden by a strange afternoon mist which seemed to spring up from nowhere..
As is Deepdale and the fells around..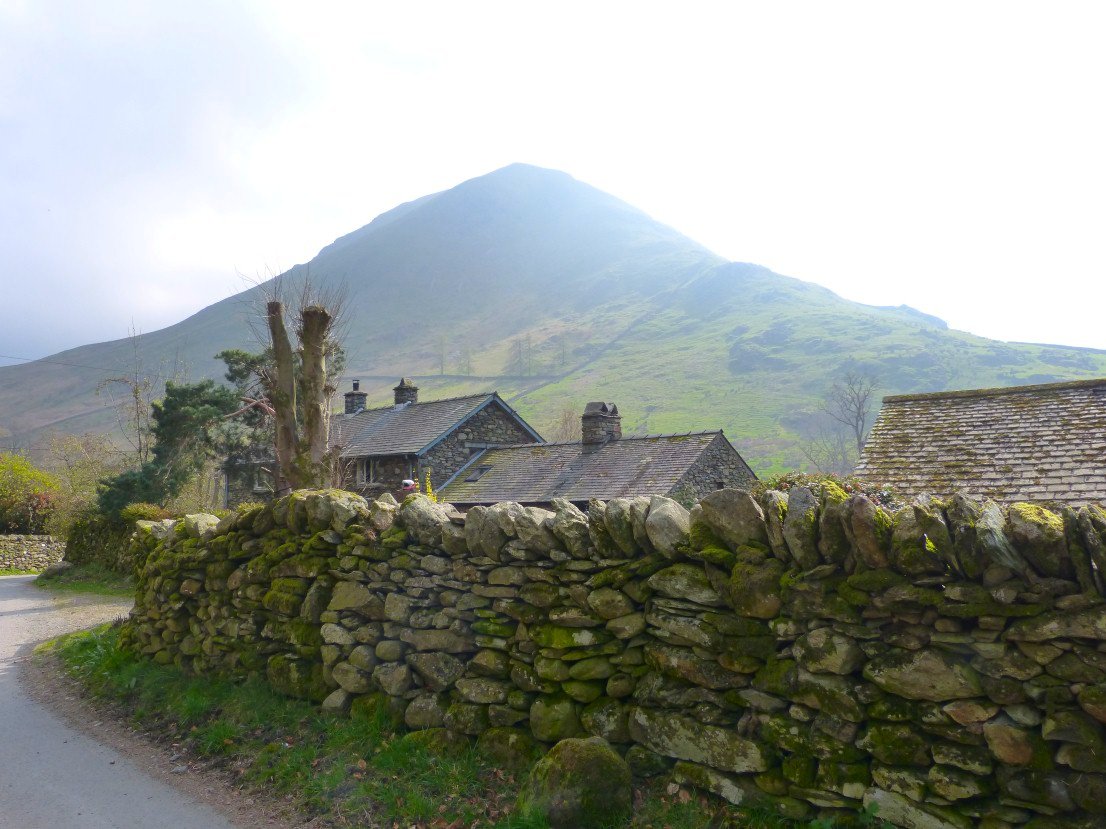 Nearly back to Hartsop, looking up to Hartsop Dodd..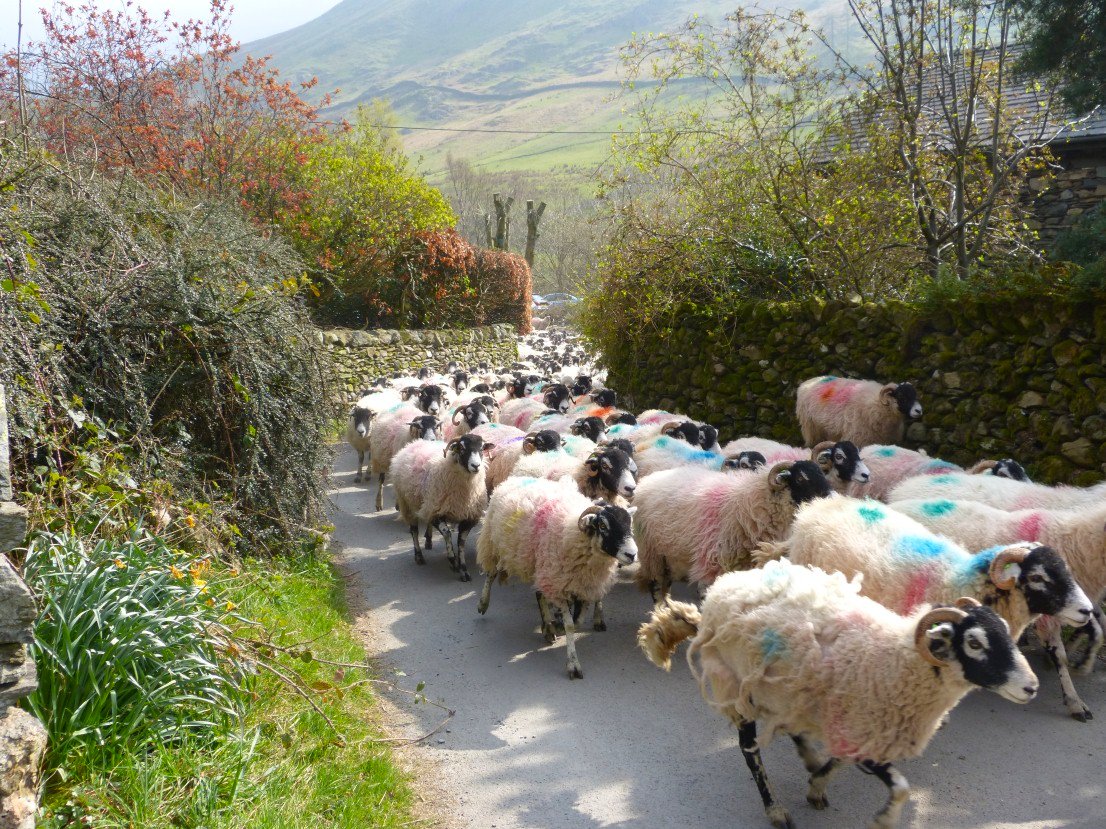 We had to take cover as this stampede passed.