WWW.KARLSWALKS.CO.UK
PICTURES AND TRIP REPORTS FROM MY WALKS IN THE ENGLISH LAKE DISTRICT
---
Pen, Scafell Pike and Ill Crag
2nd May 2016
Route. Brotherikeld - Taw House - Damas Dubs - Great Moss - Pen - Rough Crag - Scafell Pike - Broad Crag - Ill Crag - Esk Hause - Great Moss Damas Dubs - Brotherikeld (about 12.5 miles 3800 ft ascent)
After several missed opportunities this was the weekend that Sue completed her Birketts.She is adamant that she can't climb Pillar Rock but it seems generally accepted that you can claim to be a Birkett completer without risking life and limb on Pillar.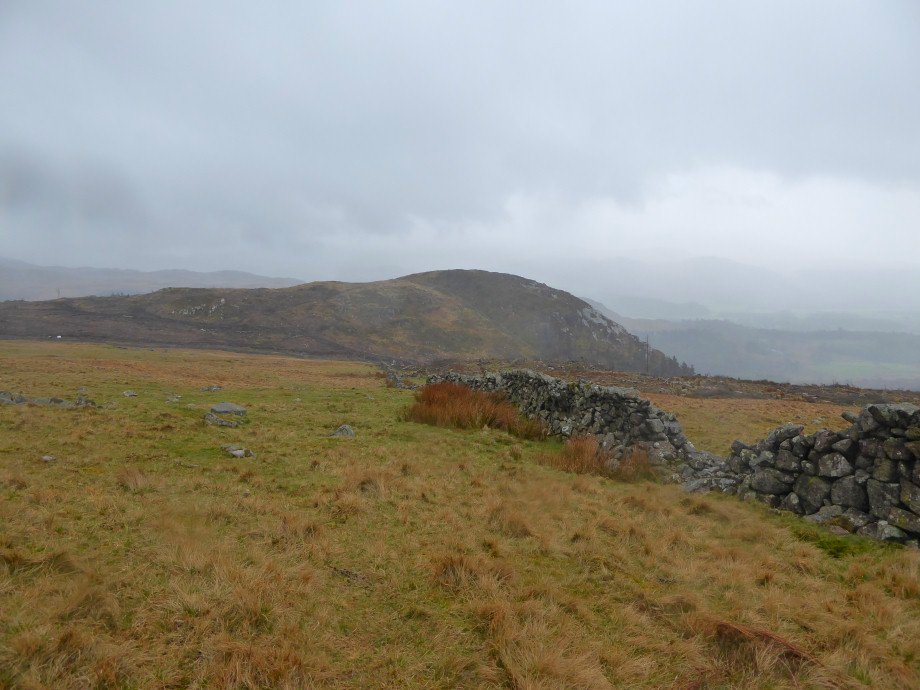 To give us the best chance with the weather we stayed at Eskdale YH. But it soon became apparent that the forecast was spot on and Sunday was a windy rainy day so we had a walk up to Irton Fell and the Wastwater Screes mainly so I could visit Great Bank which is a Birkett top above Eskdale This is Great Bank which I presume was quite heavily wooded.untill quite recently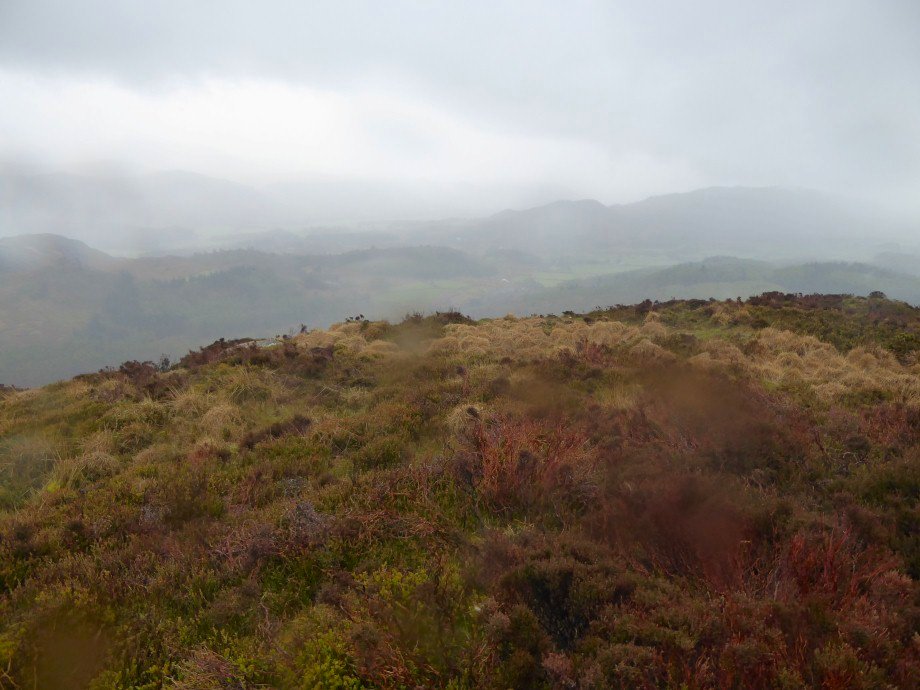 Probably a very nice view on a nicer day.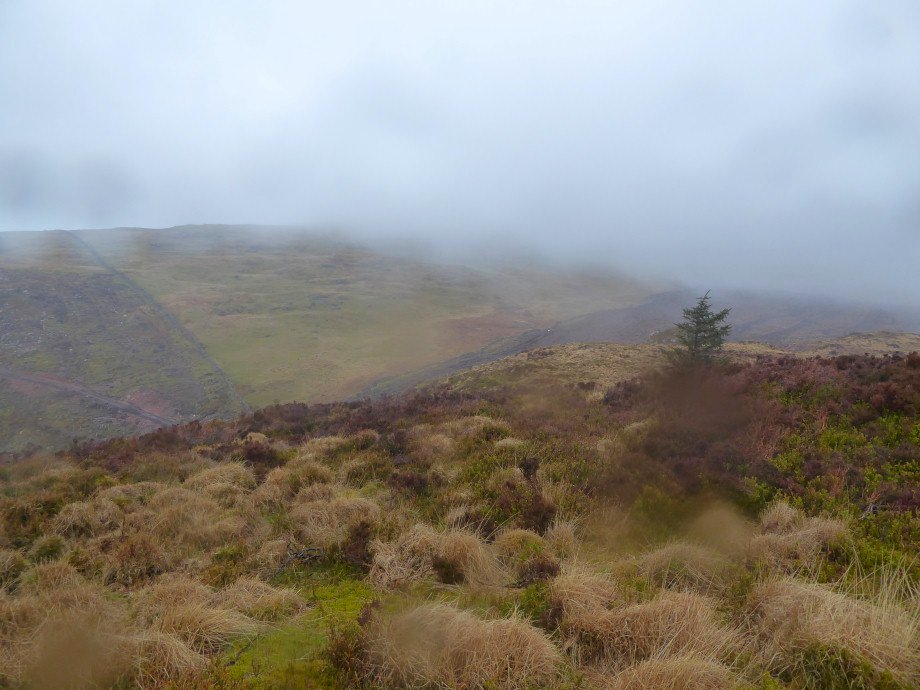 Sue was waiting for me at the top of Greathall Gill so I headed across country only diverting to call at the top of Irton Fell. We plodded along in the rain to Illgill Head and returned the same way.
We set out on Monday morning hoping the weatherman would be right two days in a row. The forecast was for rain at first but improving through the day. There was rain at first but by the time we had got to Sampson's Stones on Great Moss it had virtually stopped.
Approaching the Great Moss The cloud is stubbornly hanging around.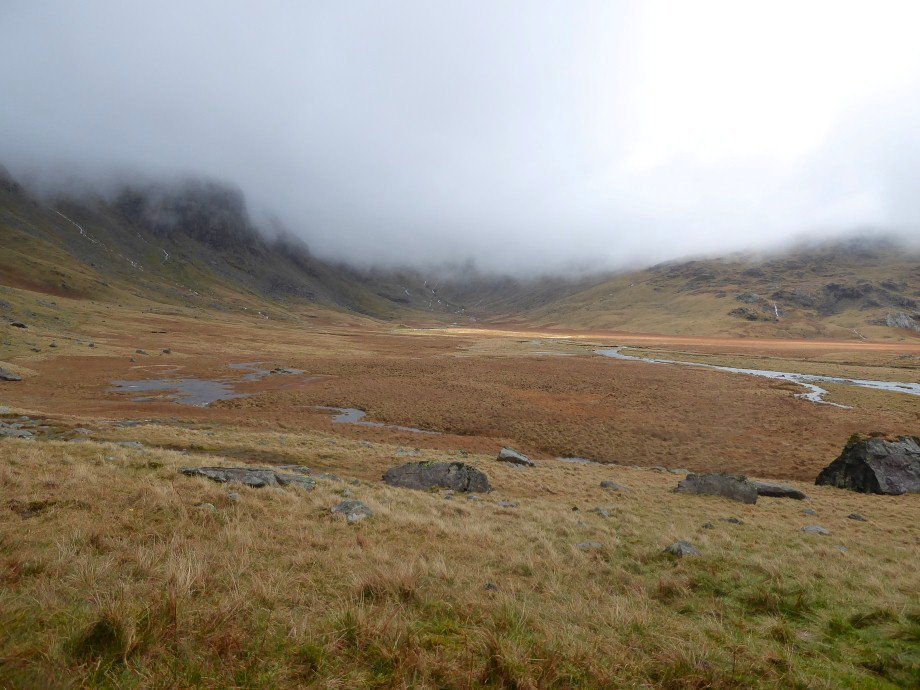 looking across the great Moss, Pen is hidden in the cloud to our left.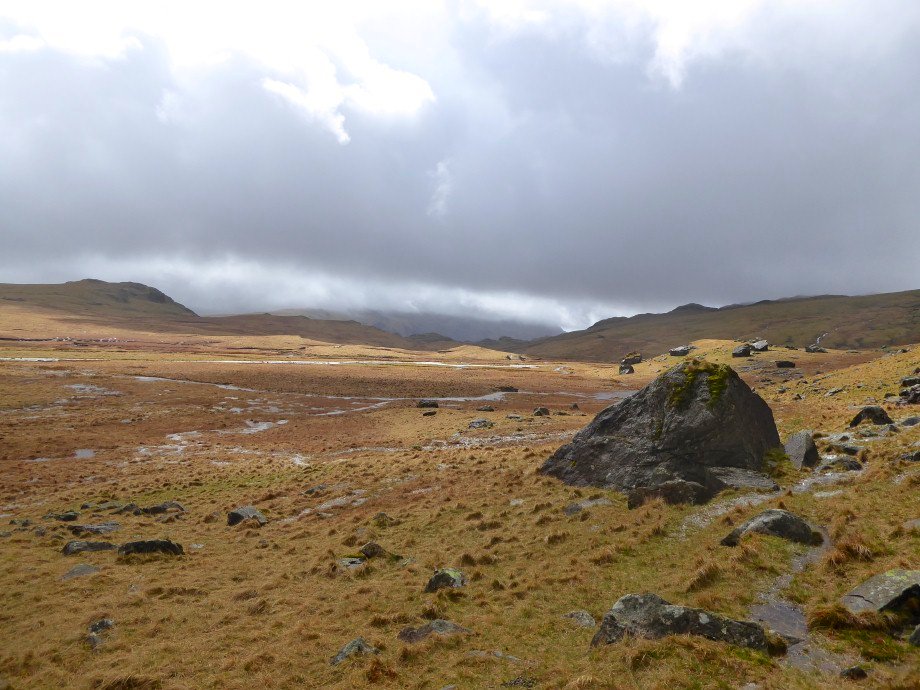 The day was improving with even a little sunshine.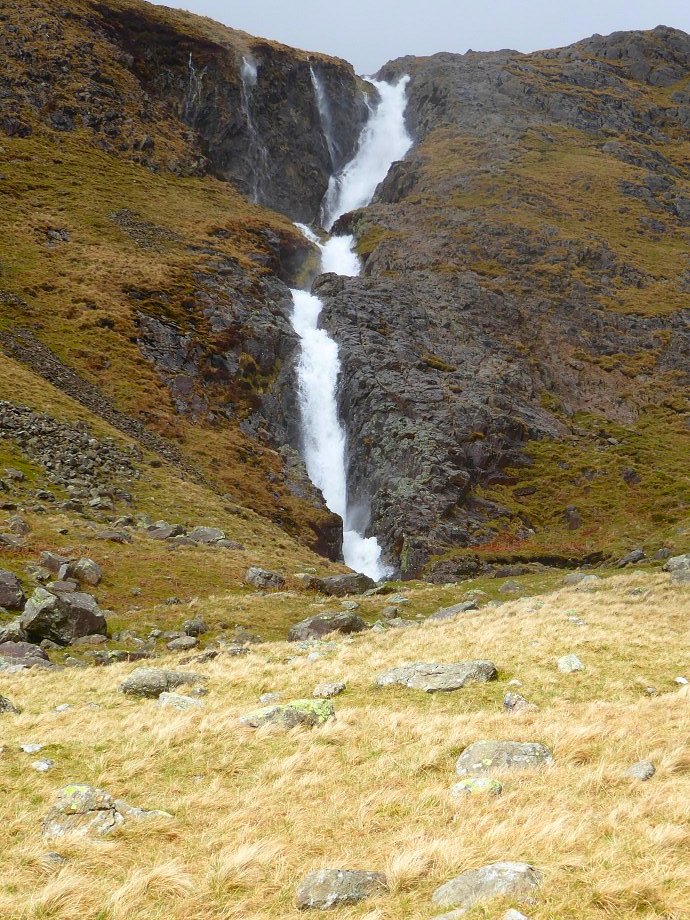 How Beck was really in spate.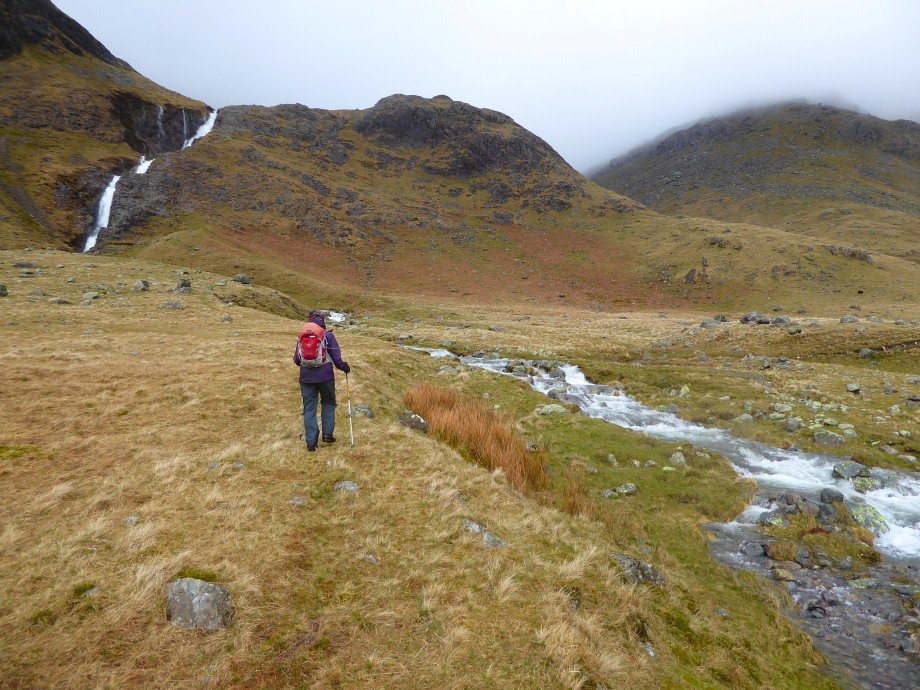 It took us a few attempts cross.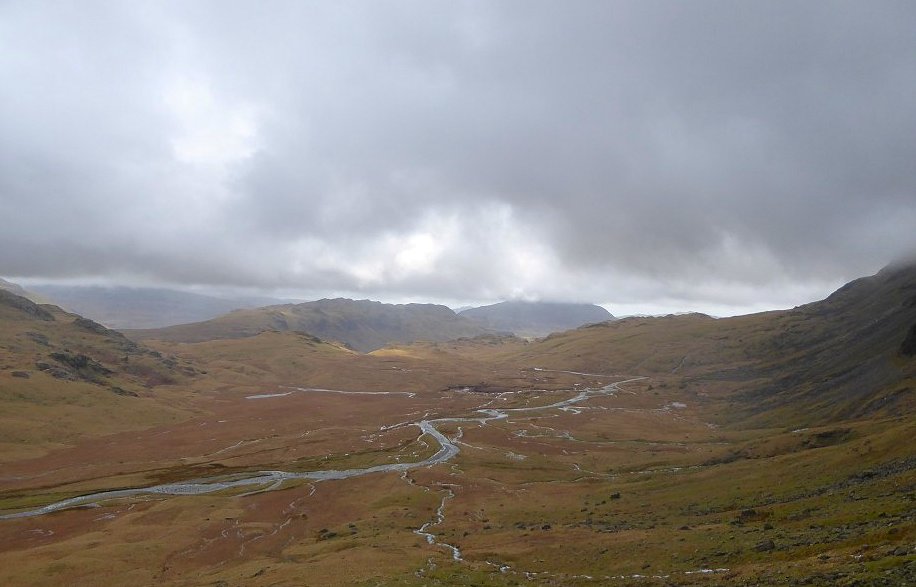 Looking back to Hard Knott from low down on the climb to Pen.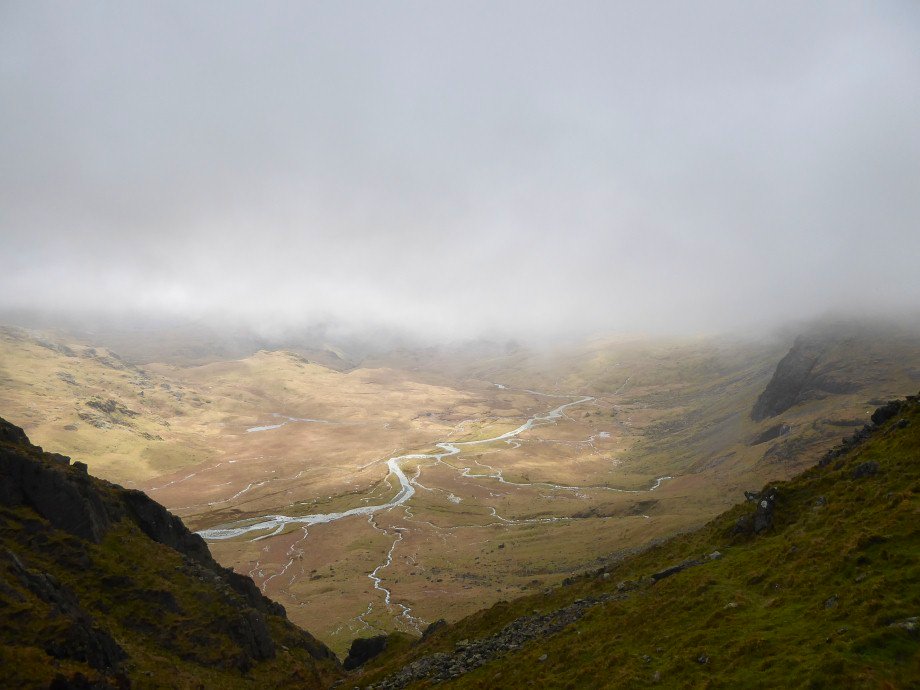 It's a pretty relentless climb and soon the Great Moss seems a long way down.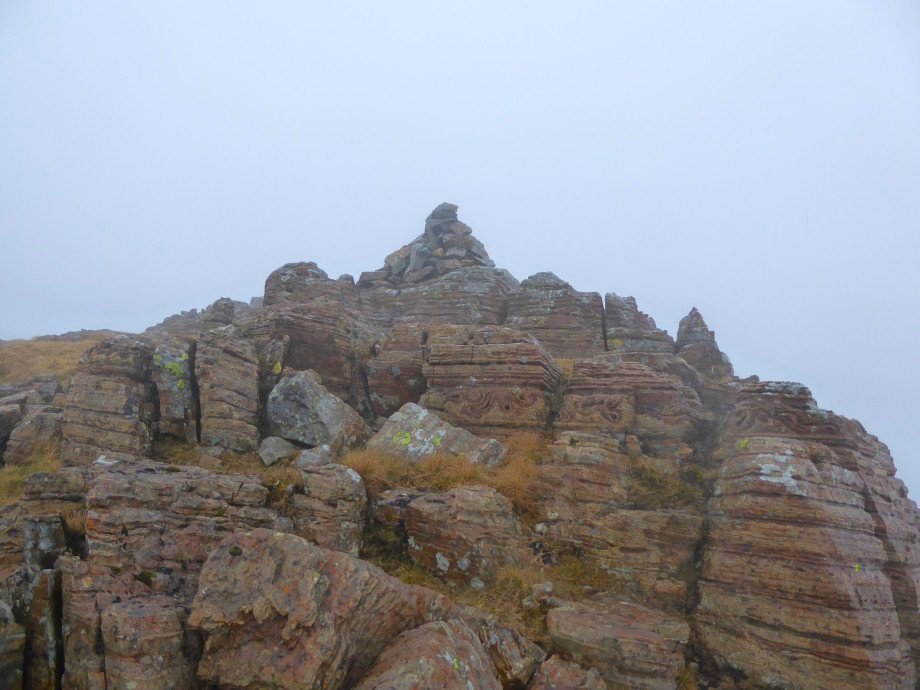 Finally on the very interesting top of Pen, pity we didn't have a view.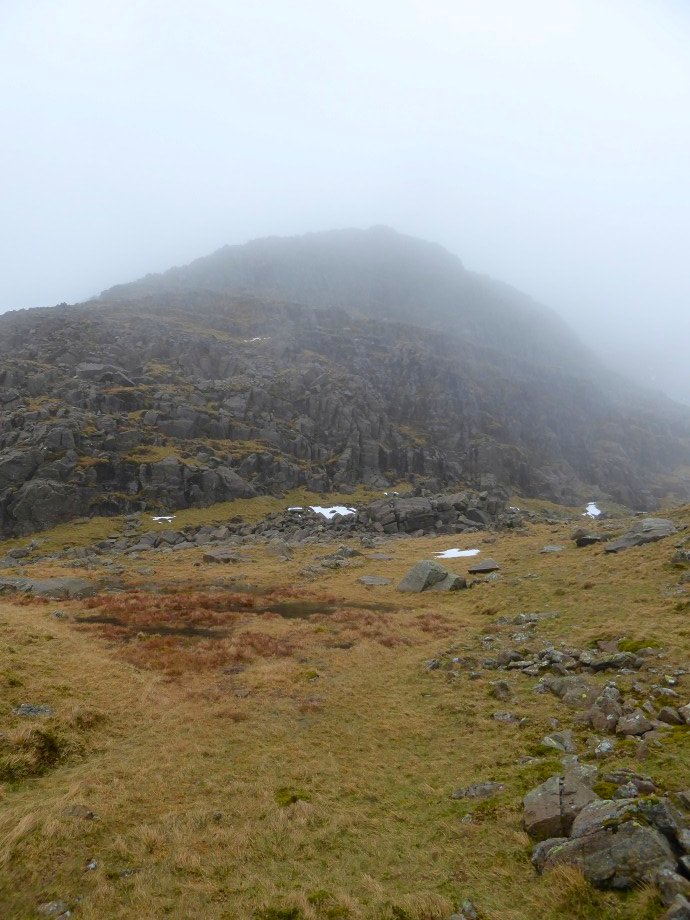 We could see our route to Scafell Pike though.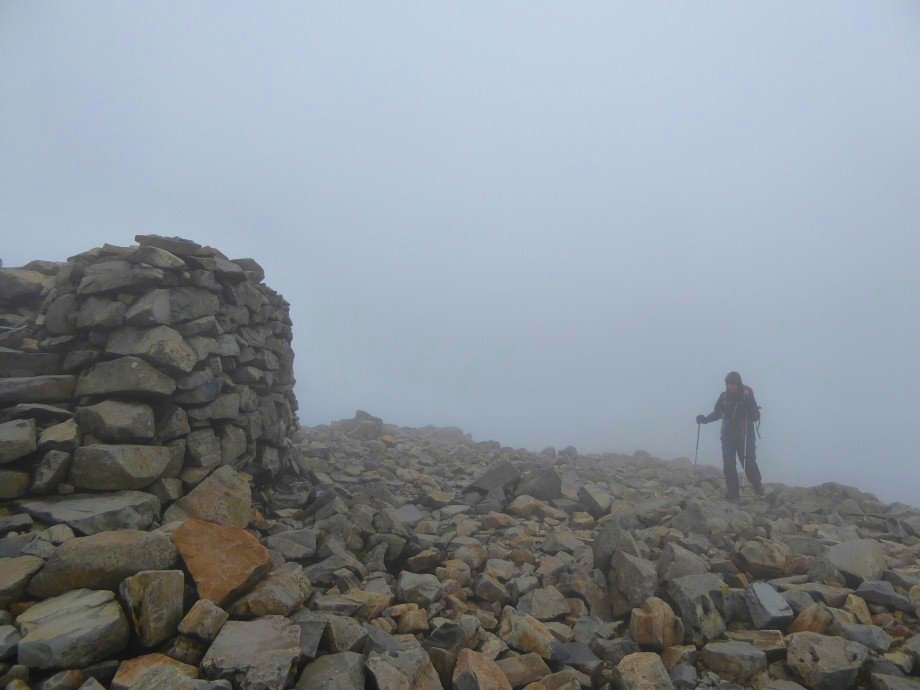 The climb up Rough Crag does look quite tricky from below but apart from a small clamber up a rock step right at the start the way is mostly on grass and before long we are at the top. Still no view though.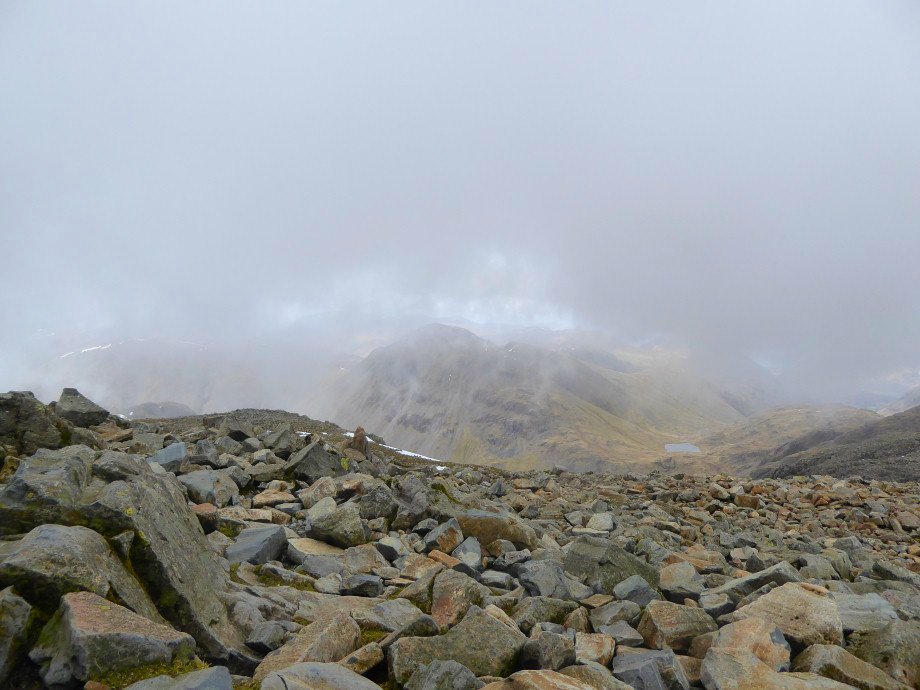 But then as if by magic..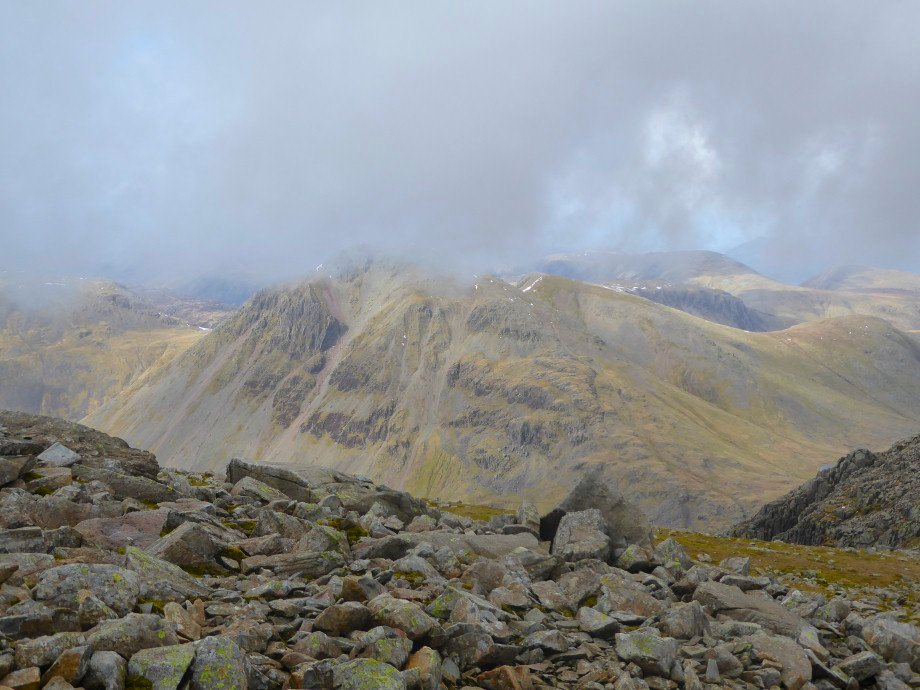 Great Gable appears.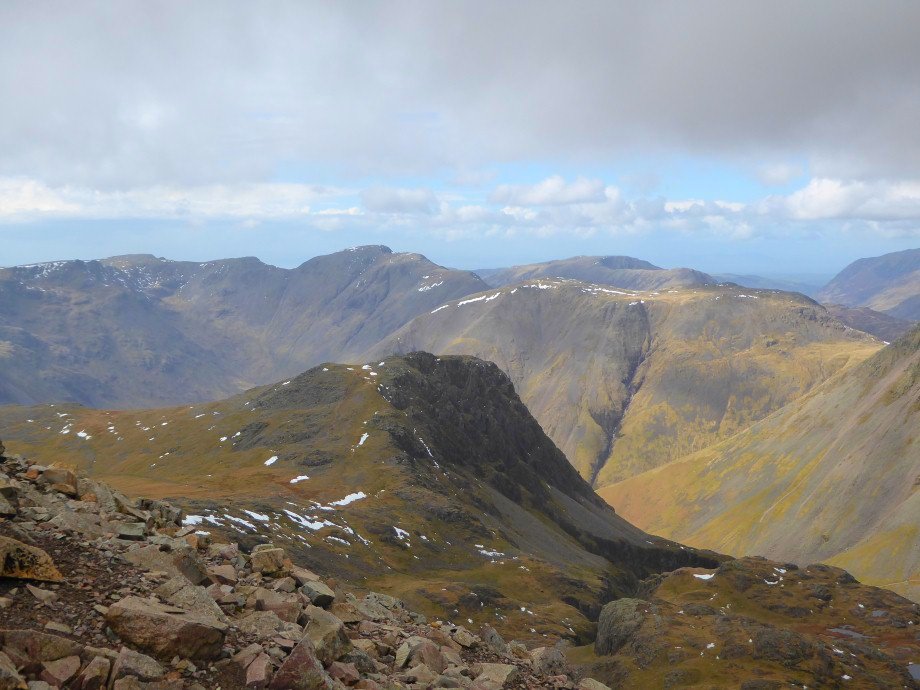 Then Lingmell with Kirk Fell and Pillar behind.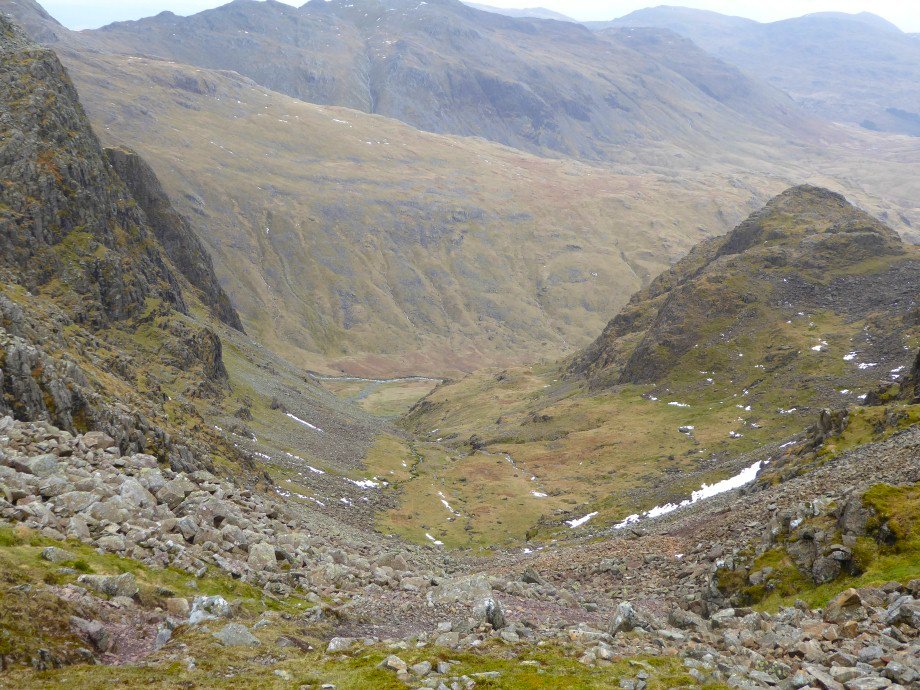 Passing Little Narrowcove with Pen now clear on the right.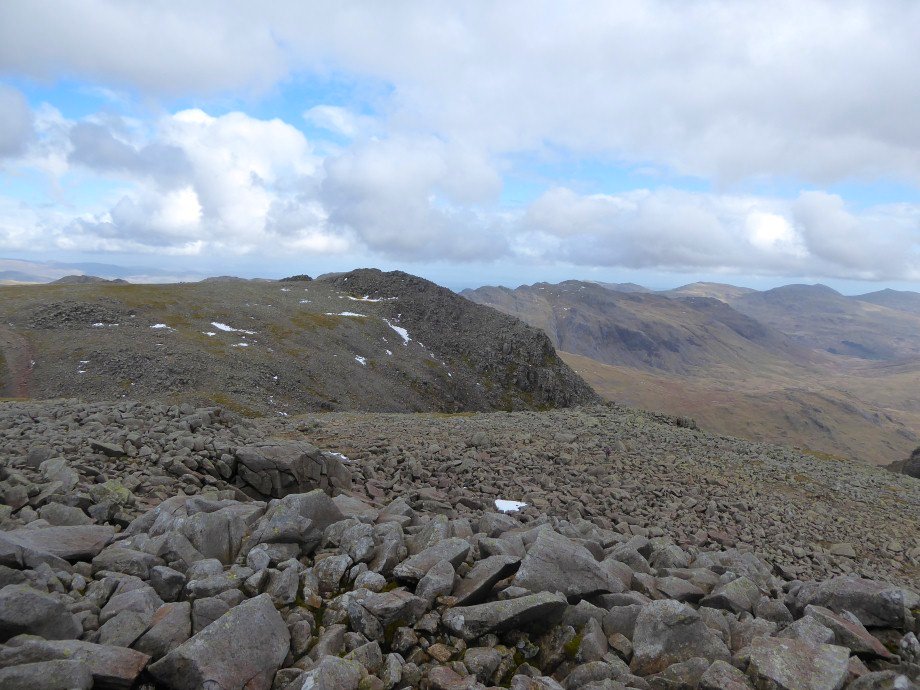 I had never visited Broad Crag so I nipped up as we were passing. Our next and final top, Ill Crag is a short down and up away.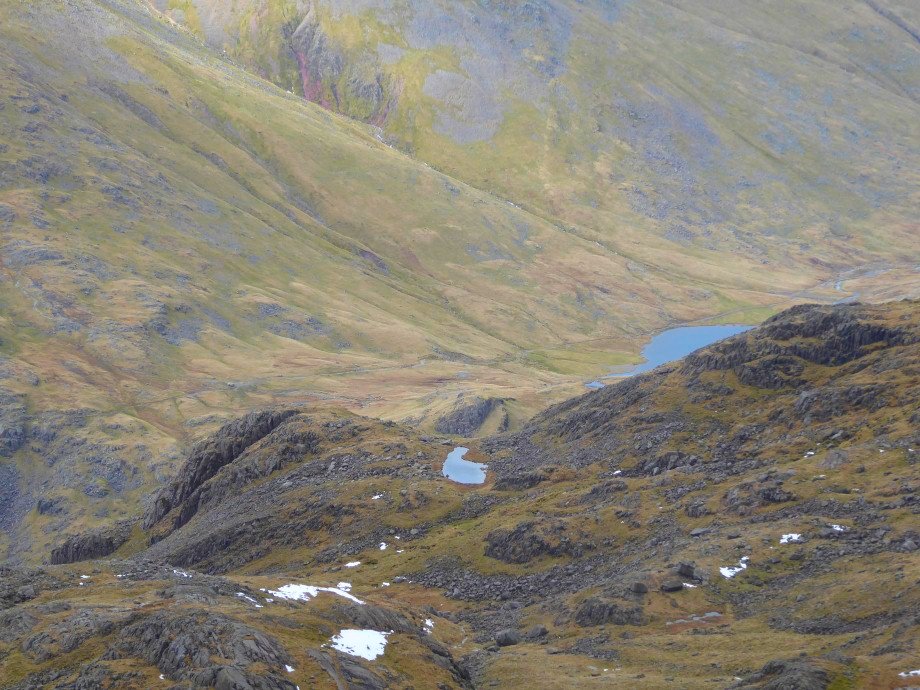 Lambfoot Dub and a little bit of Styhead Tarn.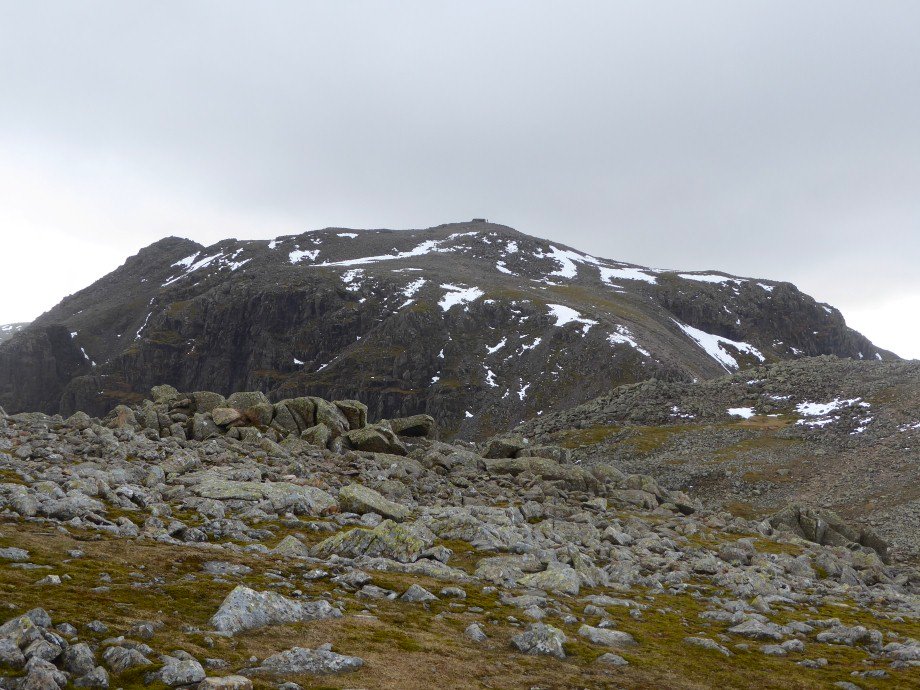 Looking back to the Pike.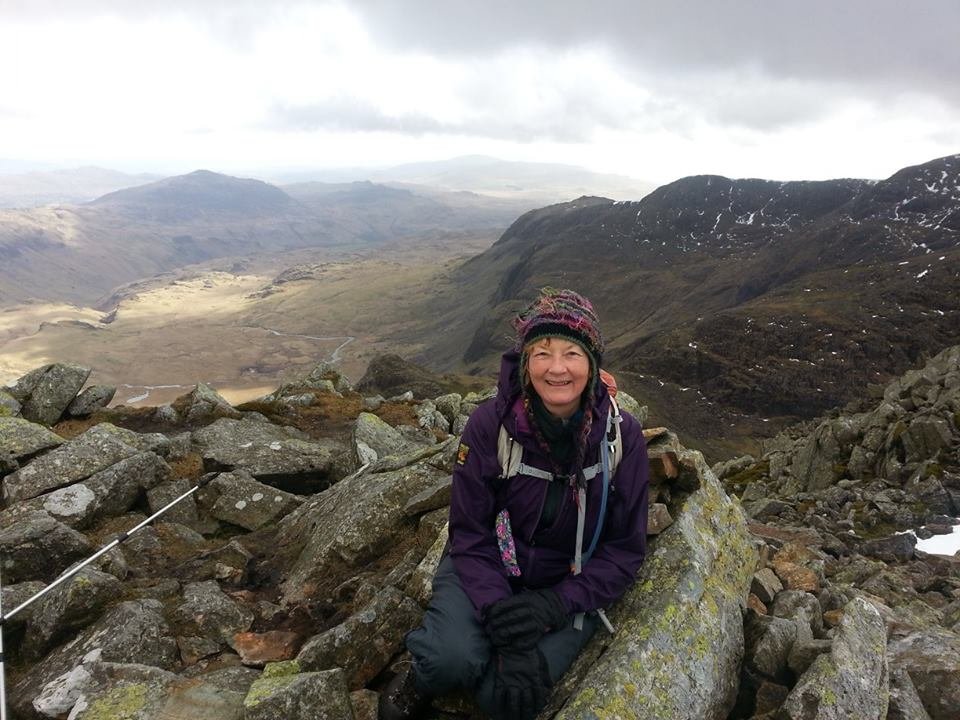 And finally here we are 540 all out.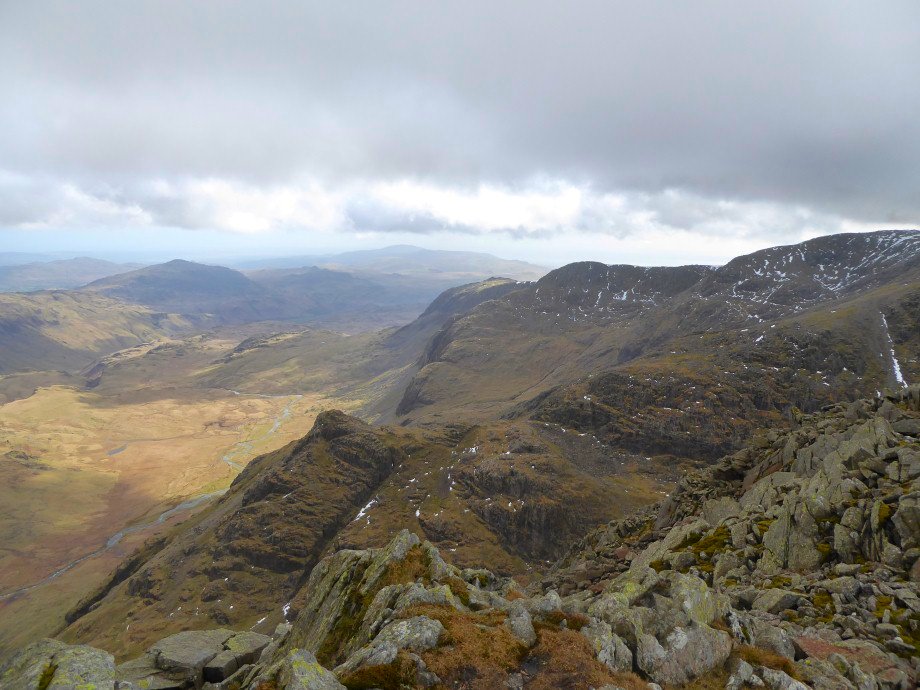 Very satisfactory view from Sue's final Birkett. Pen directly below, then the Great Moss, Harter Fell and even Black Combe in the far distance.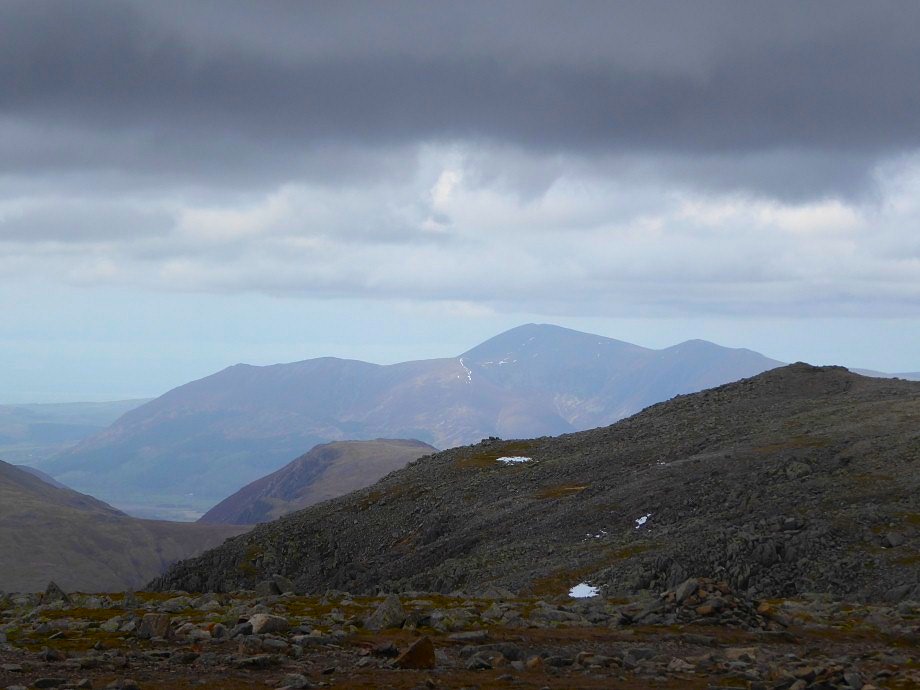 Skiddaw to the north.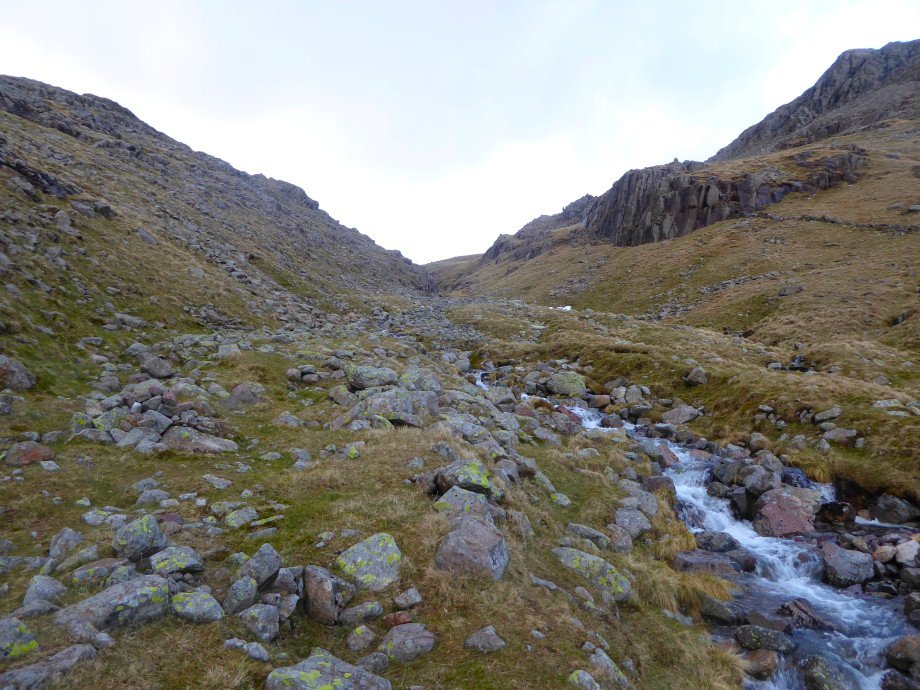 We made our way around to Esk Hause then set of down following the Esk.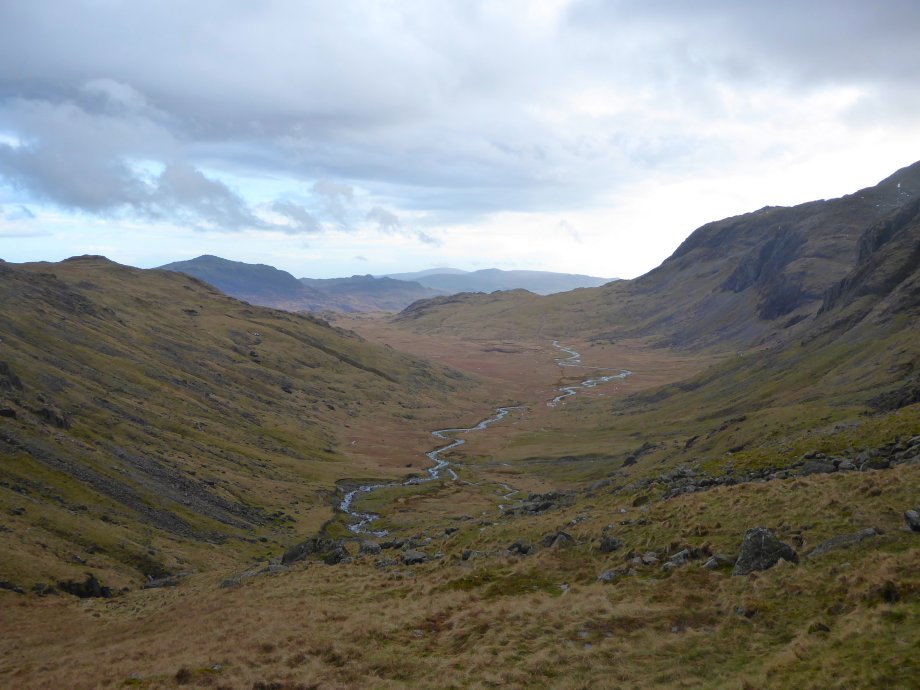 The Esk winding it's way across the Great Moss.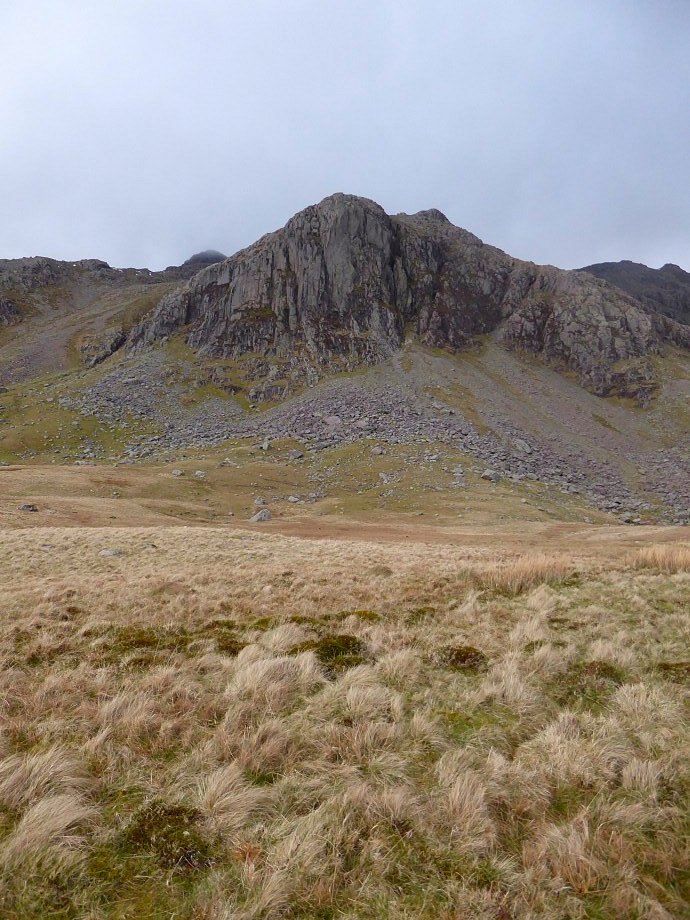 Looking up to Central Pillar on Dow Crag with Pen perched on top.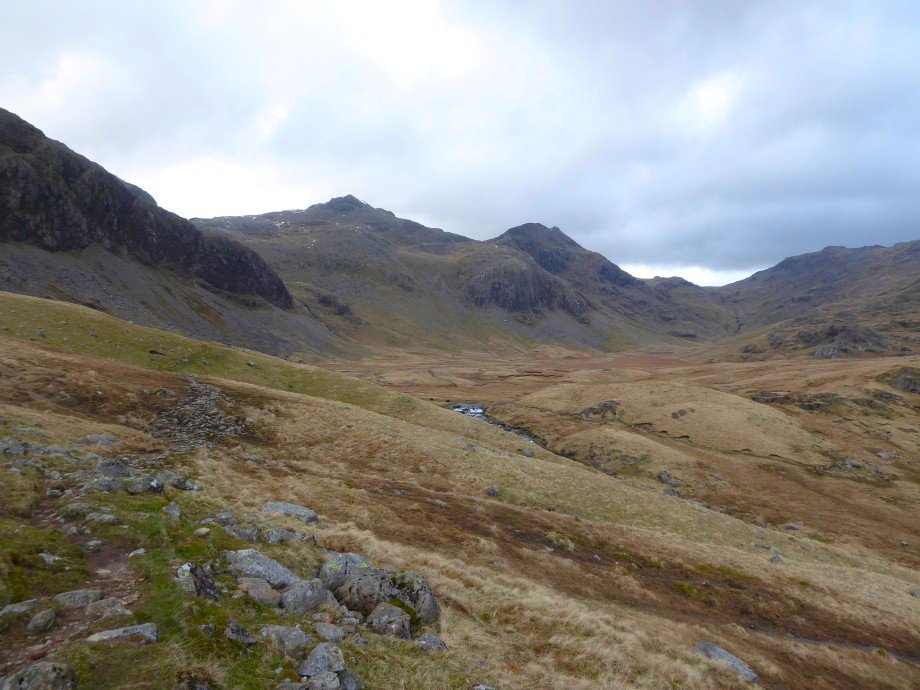 A last look back across the Great Moss.
Harter Fell in the evening sun.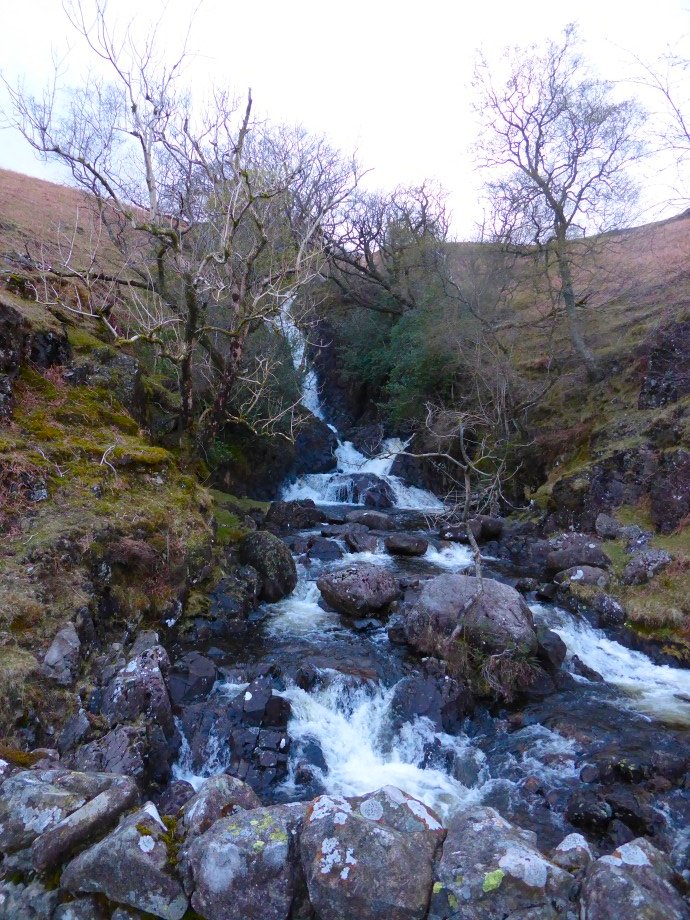 Scale Beck. The water falls were not quite as powerful as they had ben when we passed in the morning.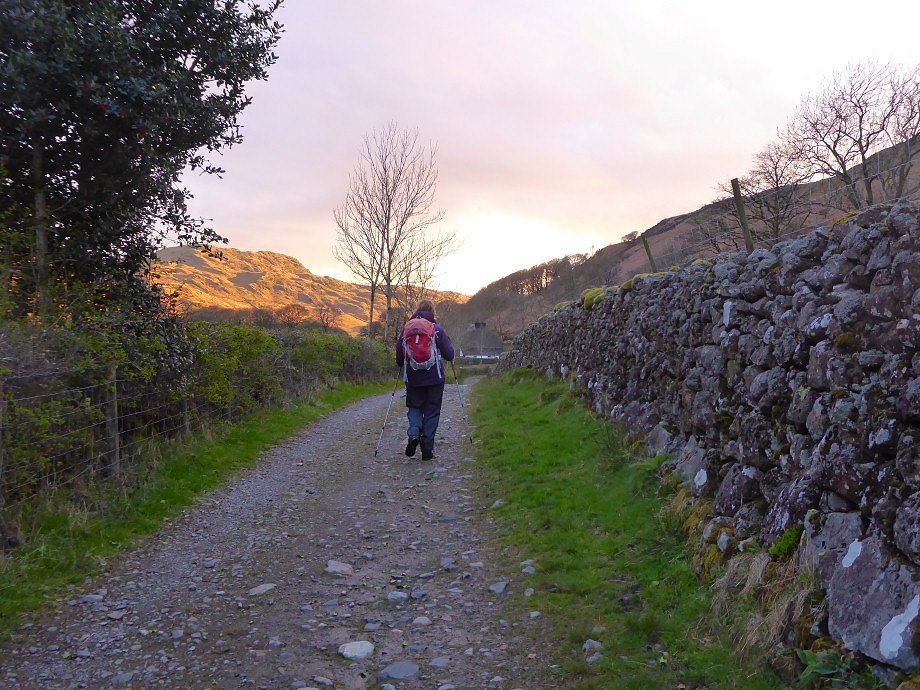 Lovely touch of evening sunlight as we make our way home.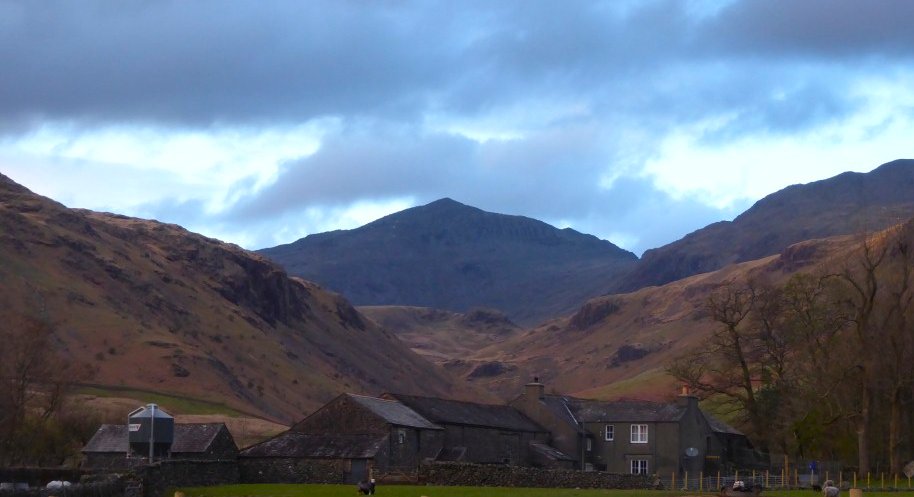 Bowfell above Brotherikeld farm.