WWW.KARLSWALKS.CO.UK
PICTURES AND TRIP REPORTS FROM MY WALKS IN THE ENGLISH LAKE DISTRICT
---
Rossett Pike and Bowfell
15th May 2016
Route. Old Dungeon Ghyll - Mickleden - Stake Pass - Rosset Pike - Angle Tarn - Ore Gap - Bowfell - Great Slab - Climbers Traverse - The Band - Old Dungeon Ghyll.
(about 8 miles 3100 ft ascent
Another Lakeland classic round today, and we even explored a path that was new to us all. All being myself and Sue as usual and this week we were joined by Rod Hepplewhite who I met six years ago on the last of Sean Mcmahon's Striding Edge.Net walks. We have kept in quite regular E-Mail contact and most recently I was to have joined him and Paul Sharkey in climbing Pillar Rock but unfortunately ( or maybe fortunately ) the date chosen clashed with Andrew's wedding.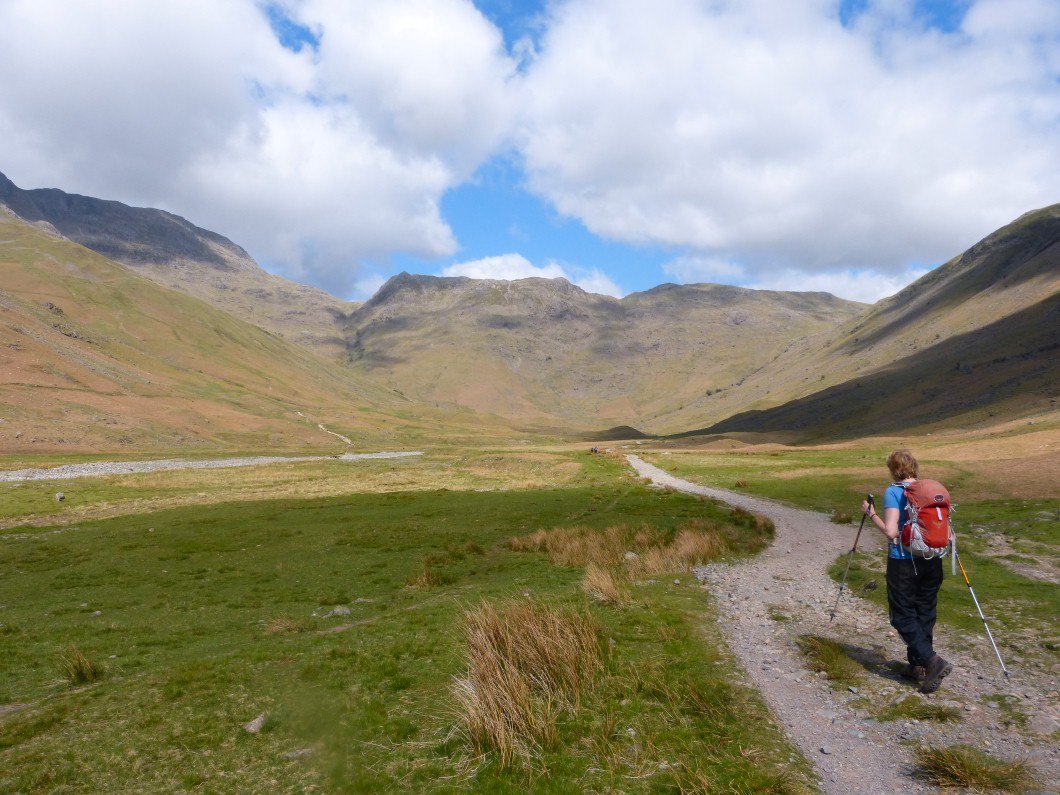 It's a lovely morning and quite warm as we head along Mickleden.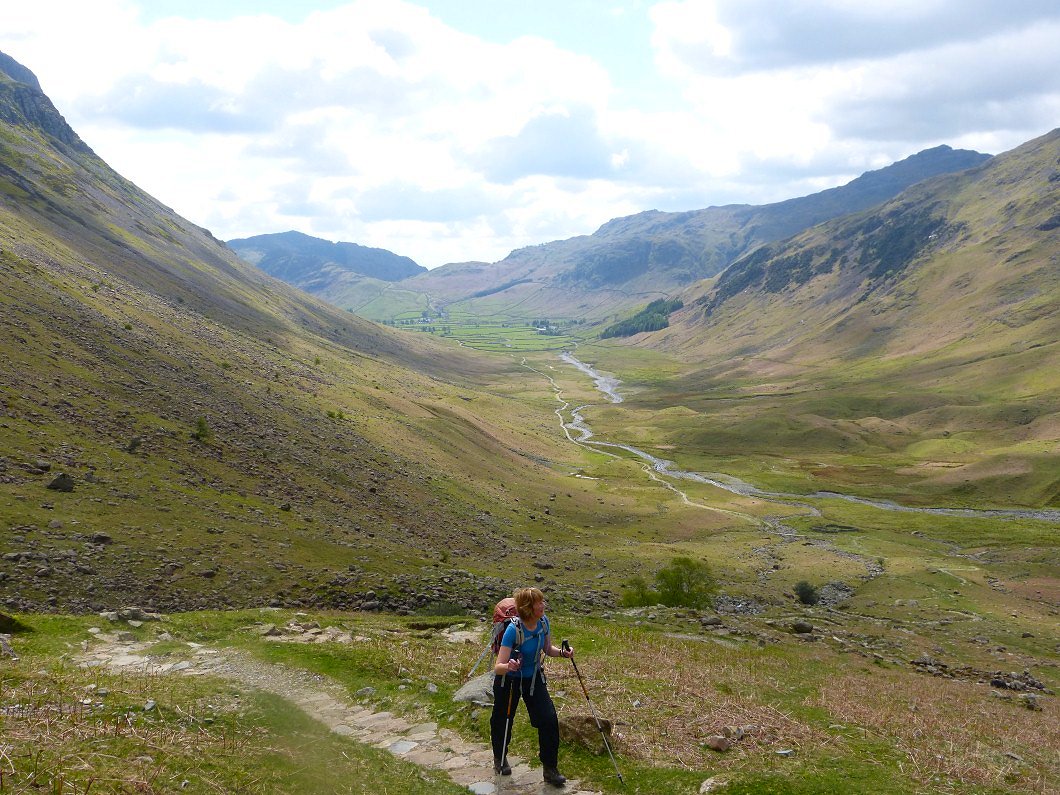 looking back from the zig zag path of Stake Pass.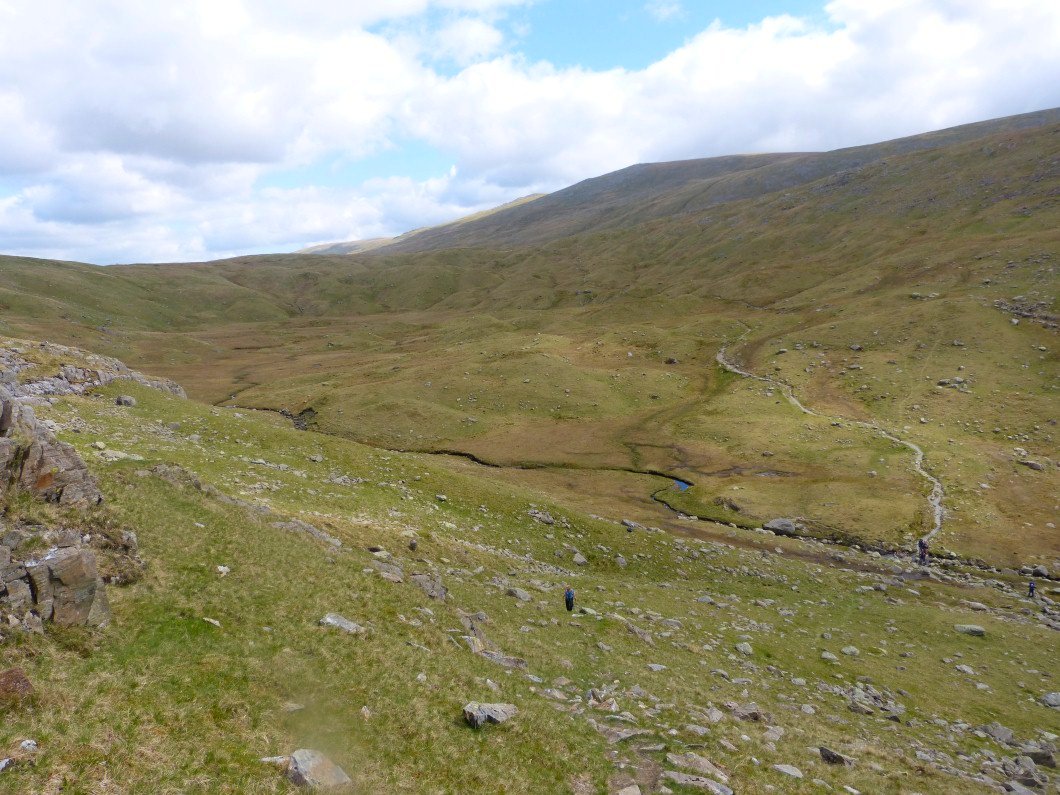 I was keeping an eye out for the path shown on the map that cuts off the corner up to the Rossett Pike ridge and we spotted it just as Stake Pass levels out on to Langdale Combe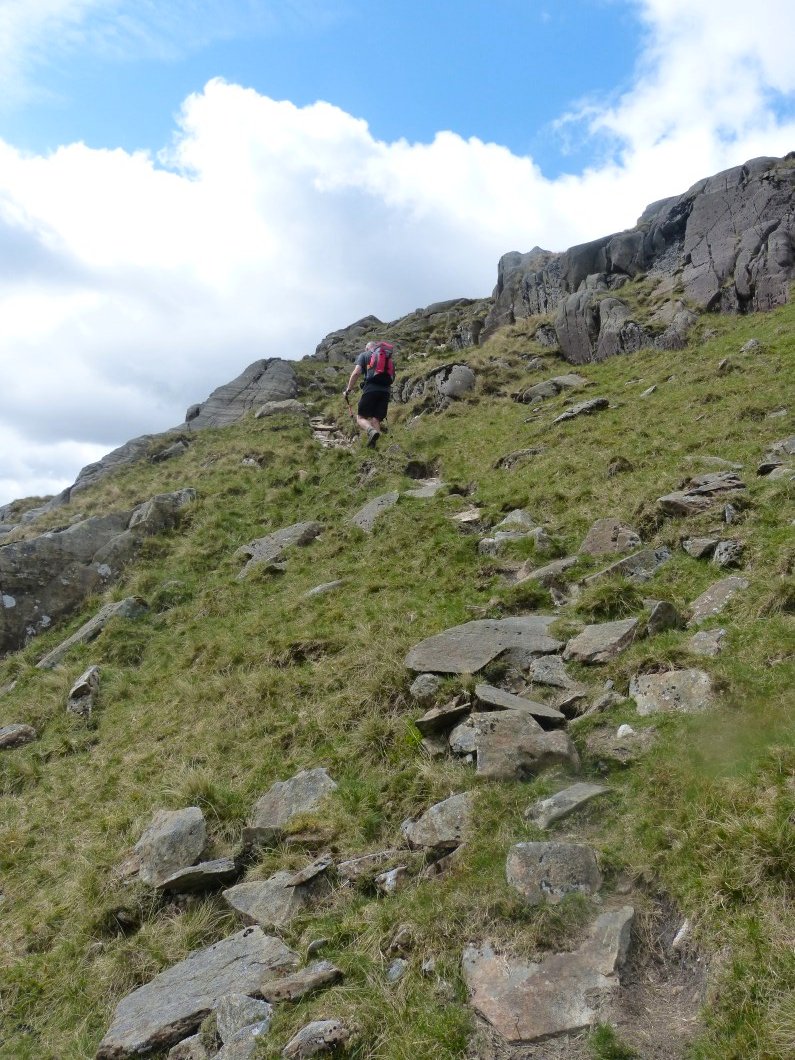 Rod leads the way along what we all agreed was a pretty decent route.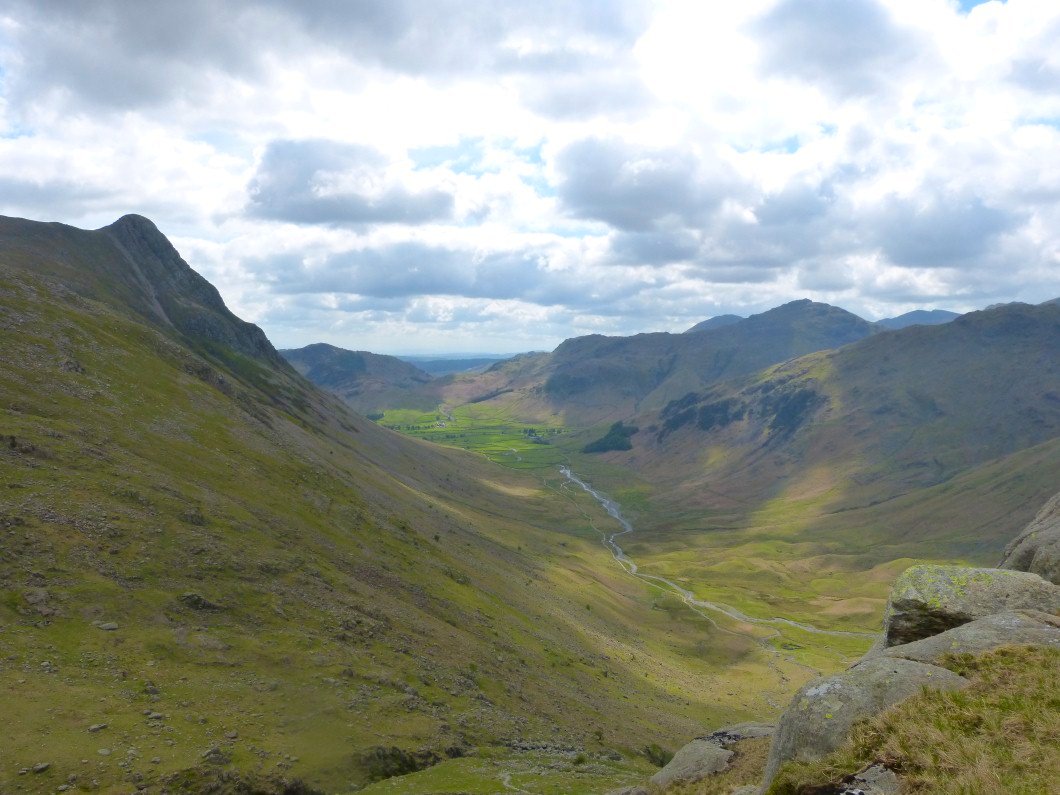 The view back down the valley from high on the path.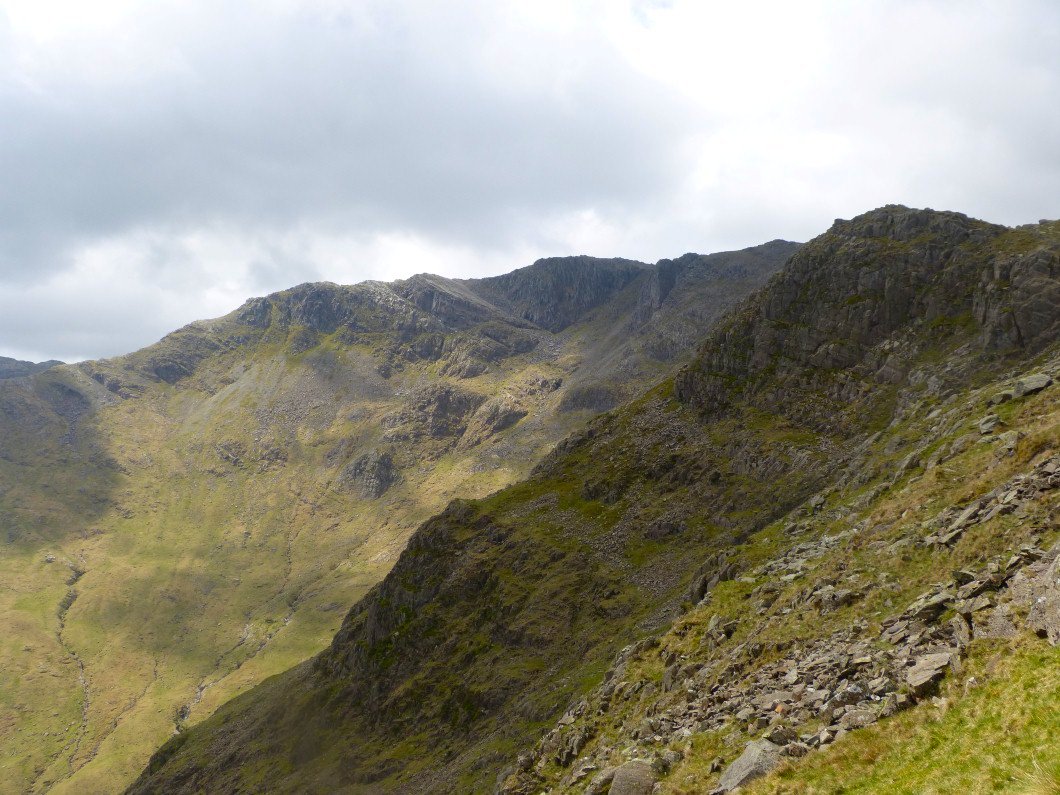 Looking across to the Great Slab.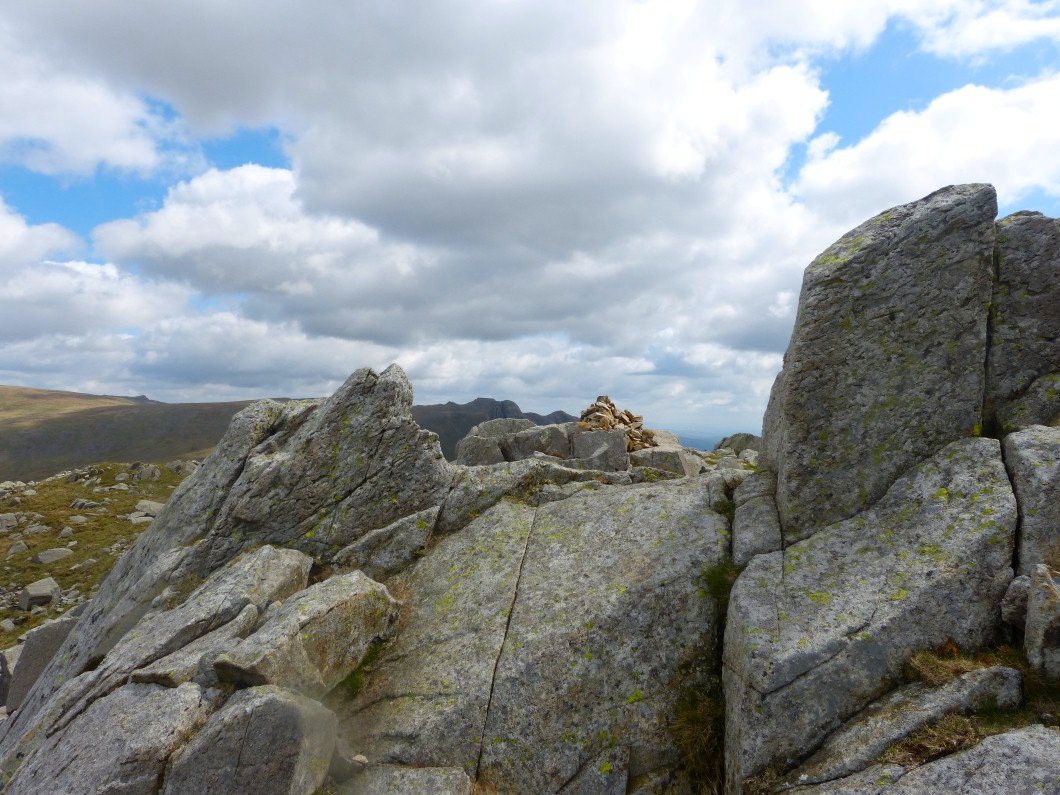 Soon we were on Rossett Pike and looking across to the Langdale Pikes.
And looking along a sunny Langstrath.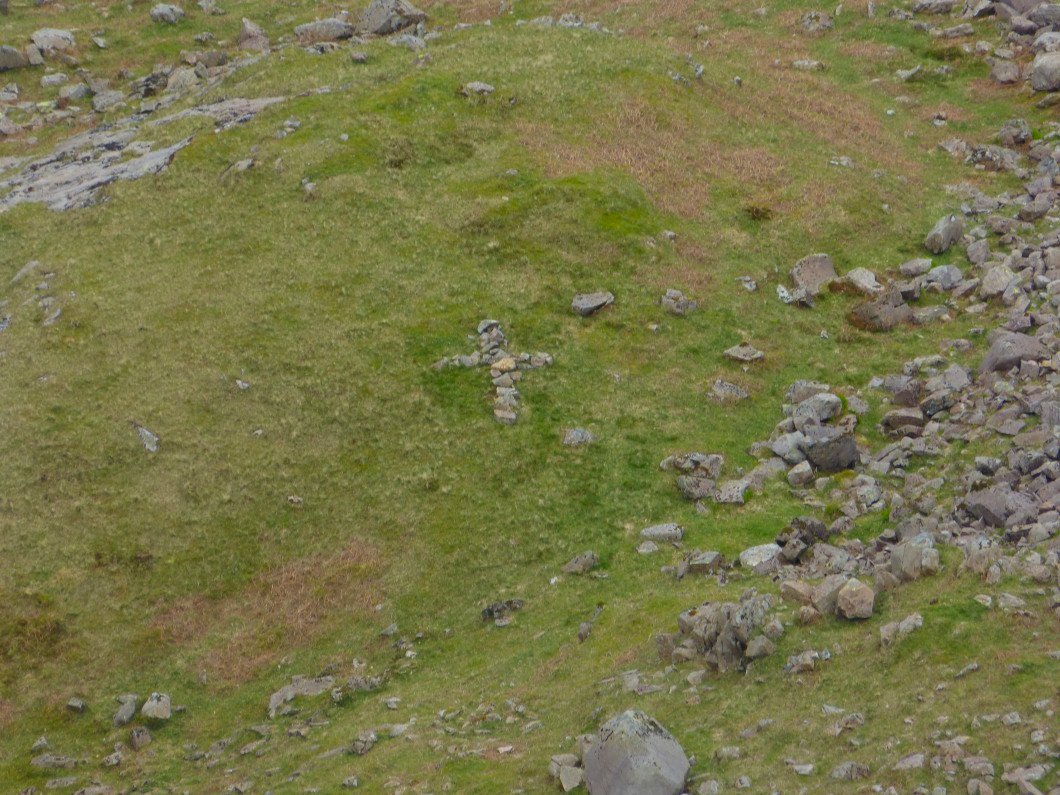 Rod pointed out the Packwoman's Grave far below by the Rossett Gill path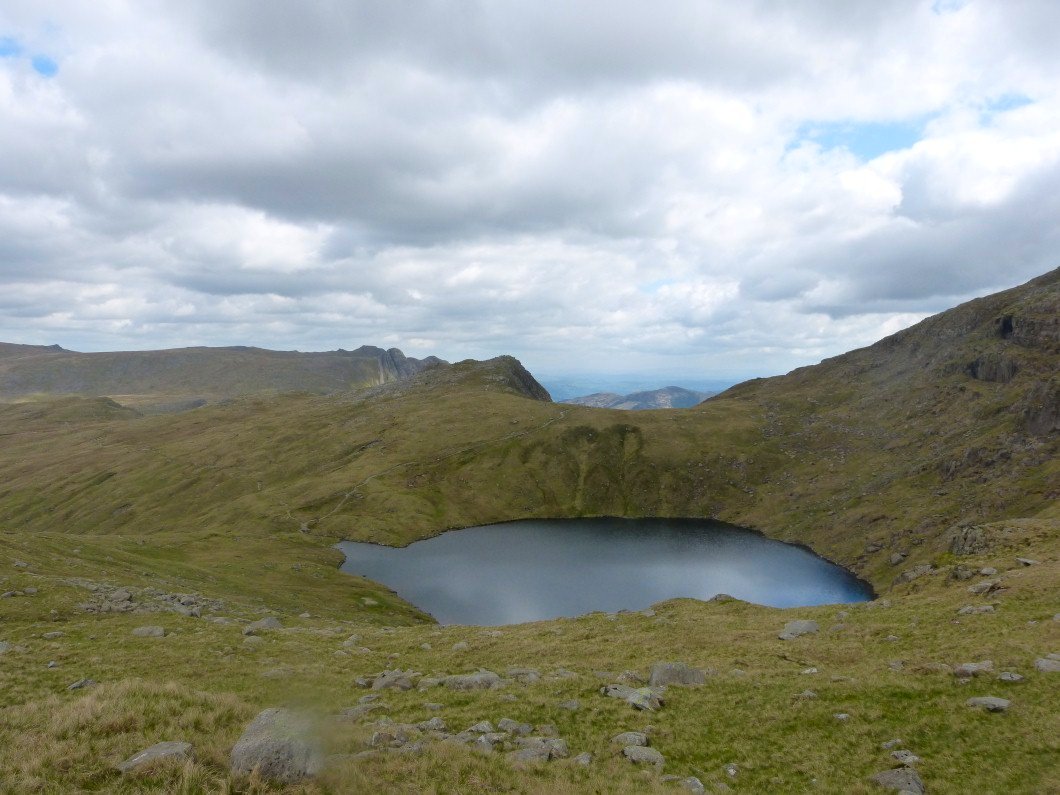 Angle Tarn with Rossett Pike beyond from the path to Ore Gap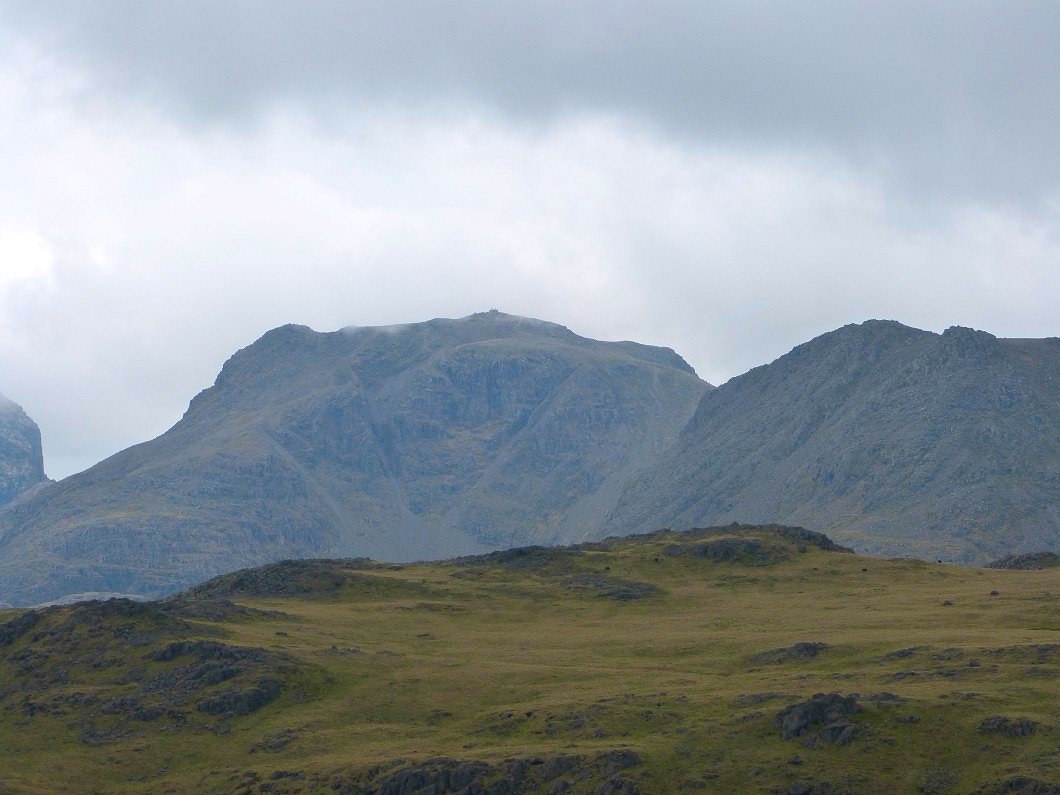 Scafell Pike. In and out of the cloud all day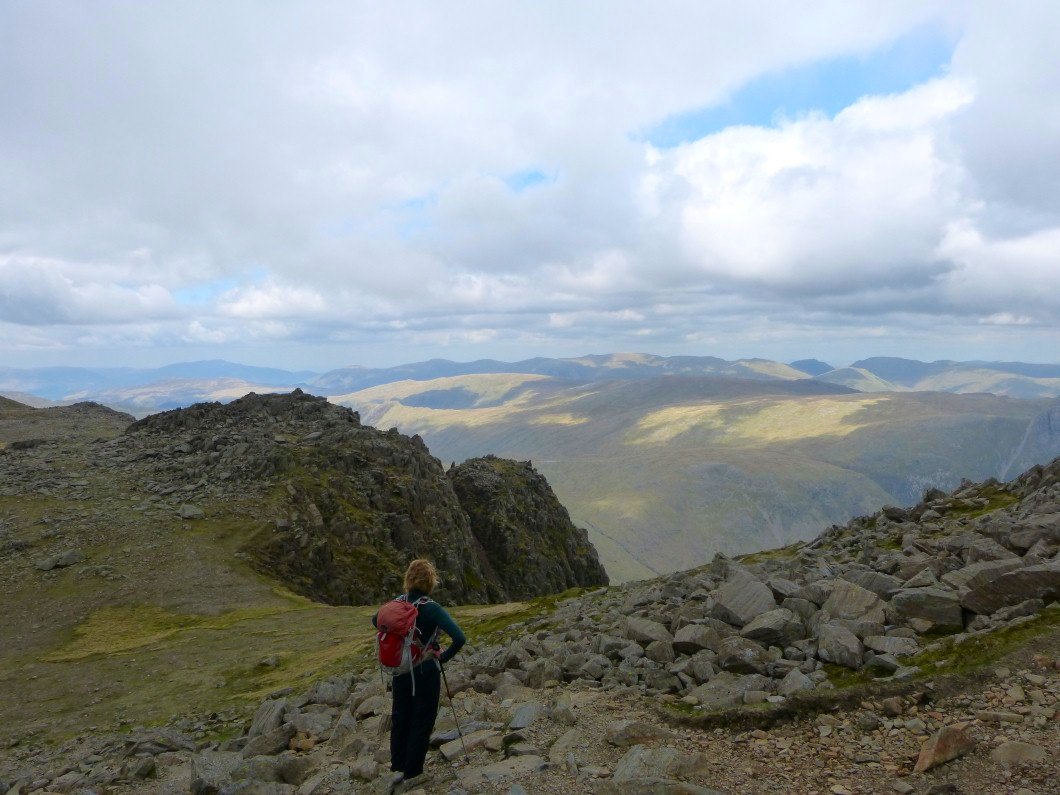 It was a great day for moving cloud shadows on the fells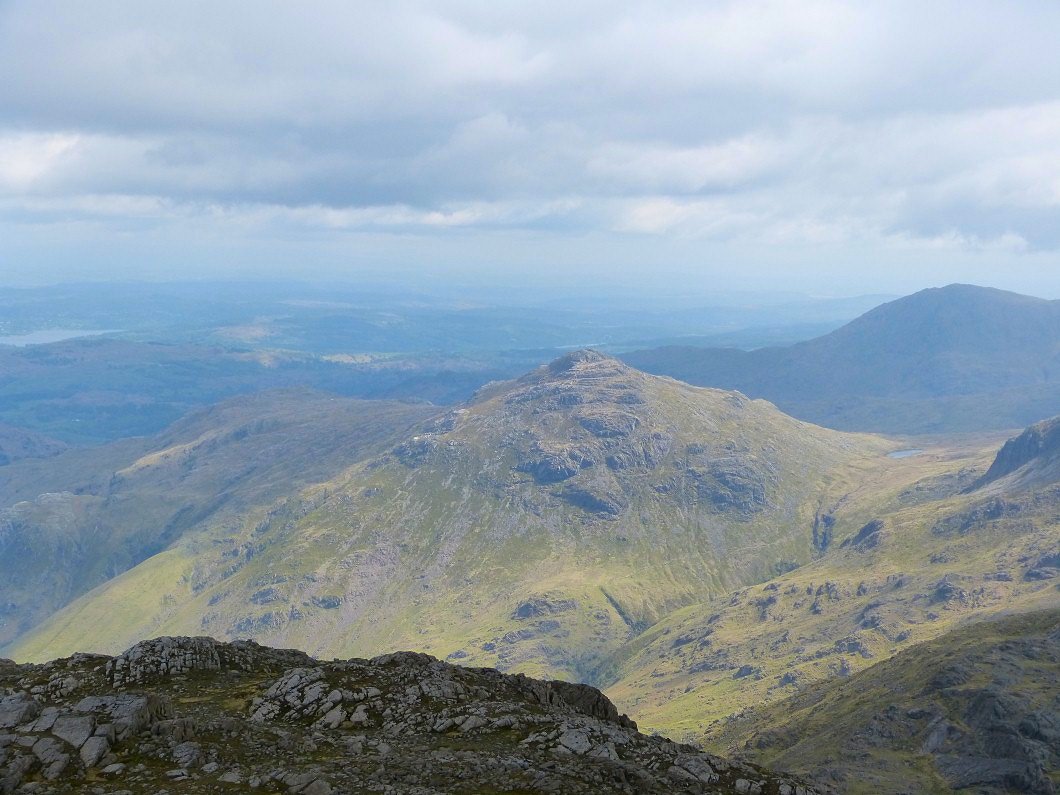 Pike O' Blisco from Bowfell top.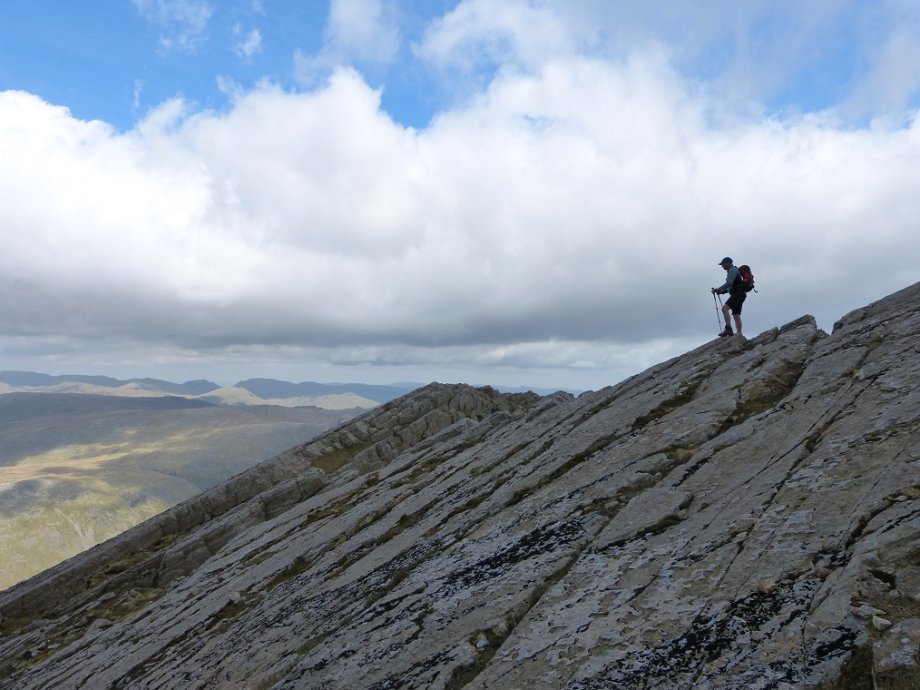 Rod on the edge of the Great Slab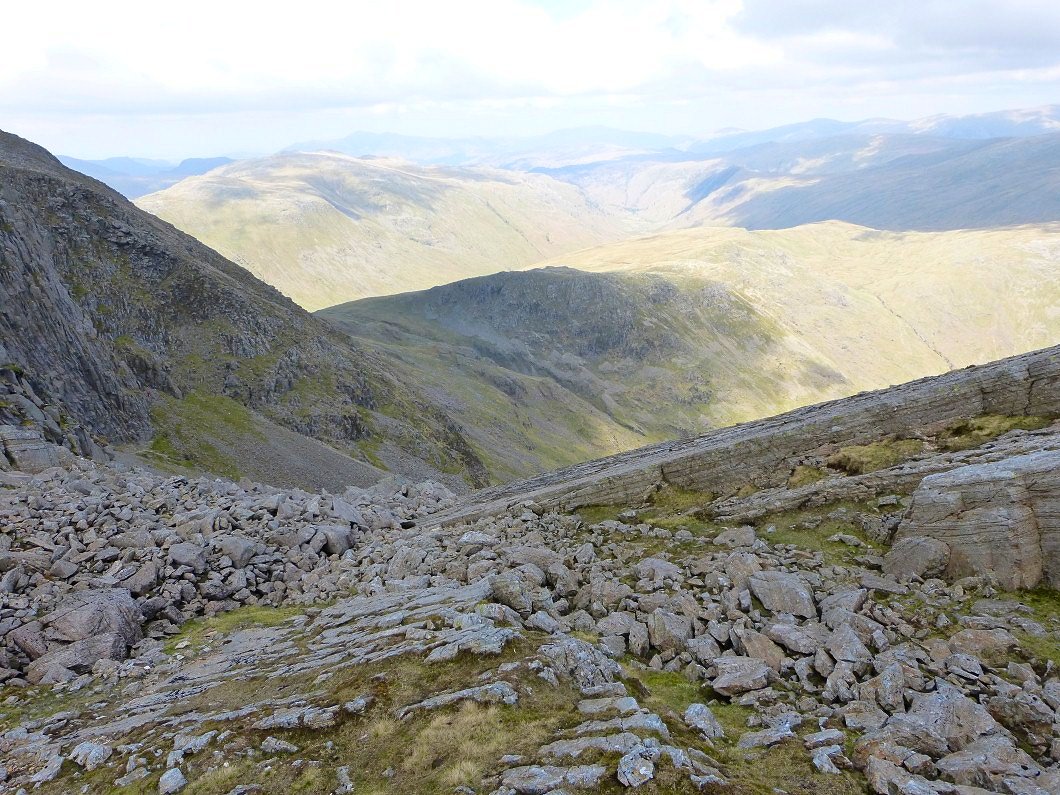 Heading down the path by the Slab.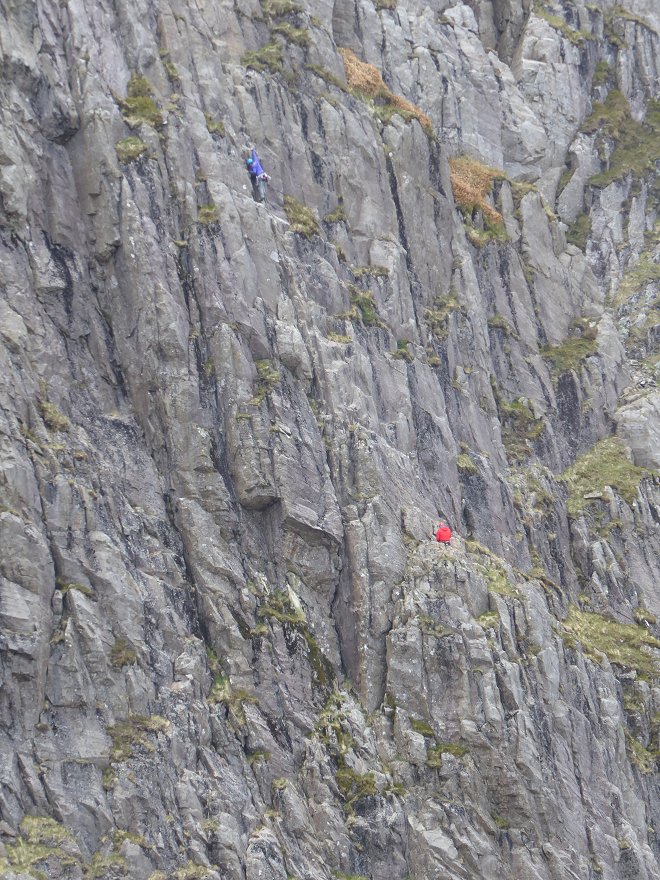 Climbers on Bowfell Buttress.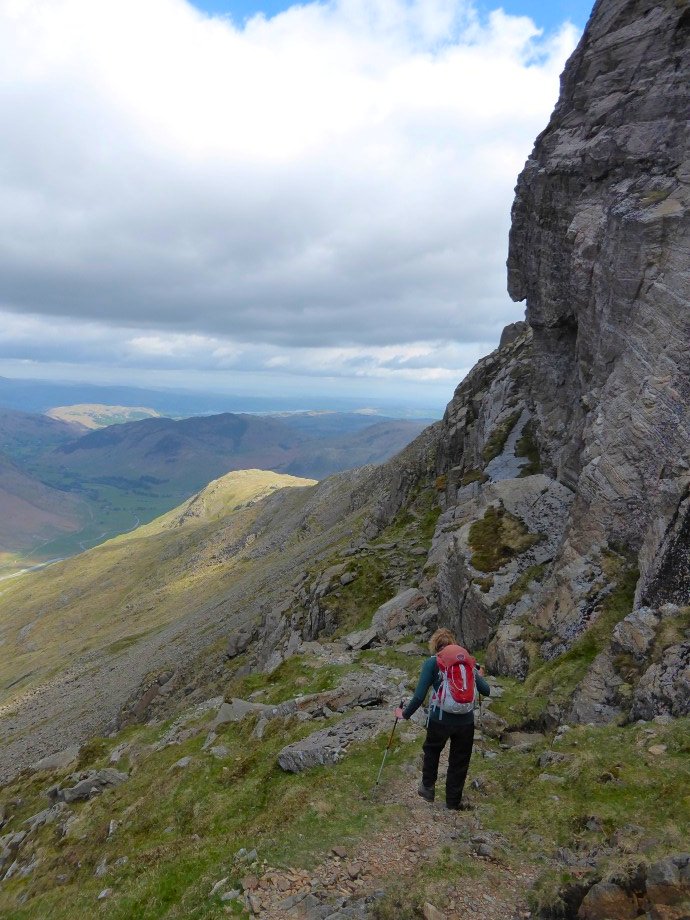 Heading along the super Climbers Traverse path.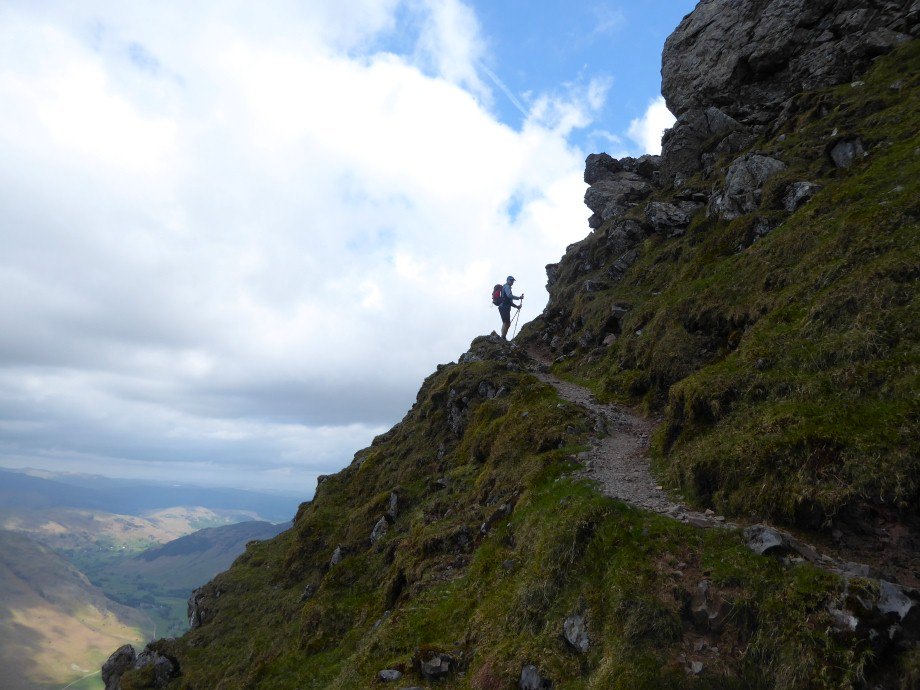 Rod leading the way again.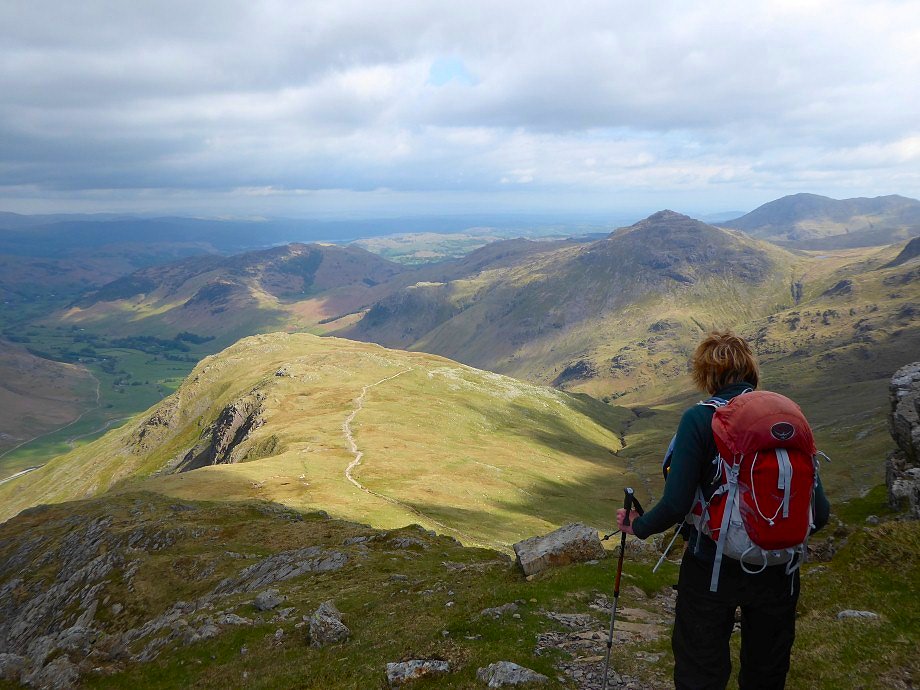 And Sue taking in the view down the Band.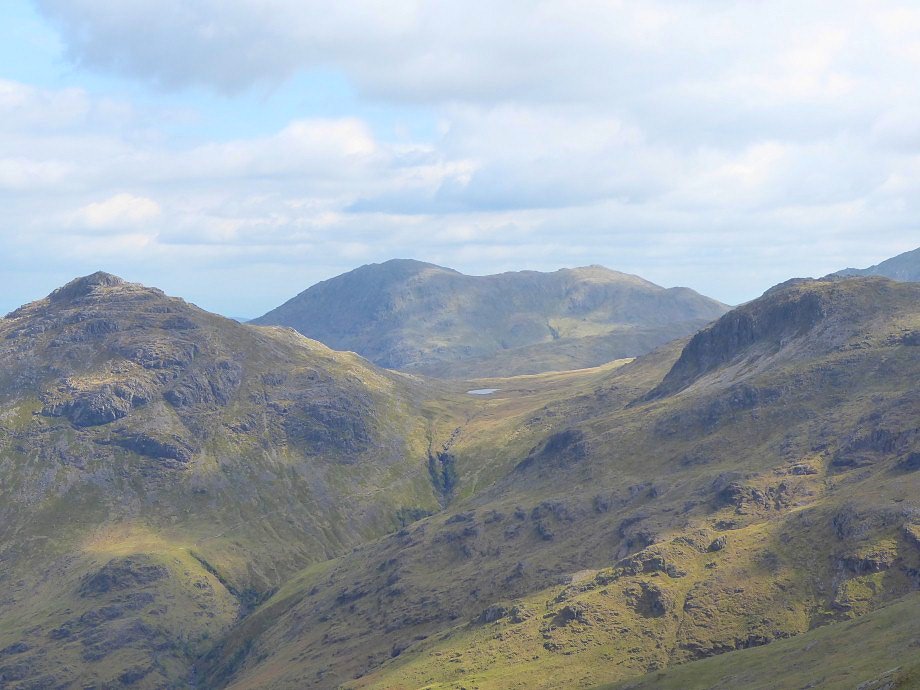 I thought the Coniston fells nicely filled the gap between Pike O' Blisco and Great Knott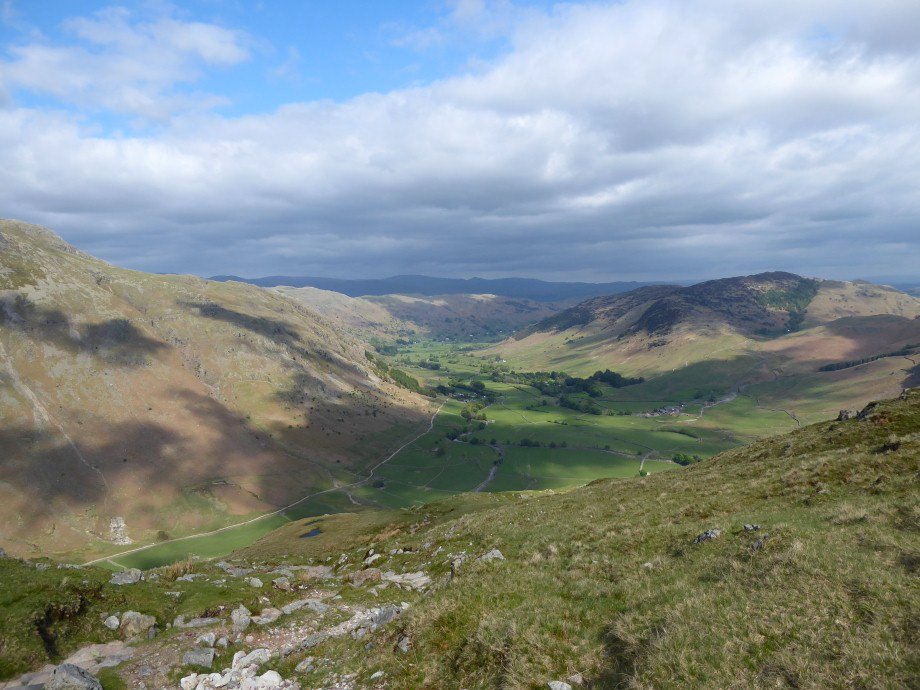 Cloud shadows on Great Langdale.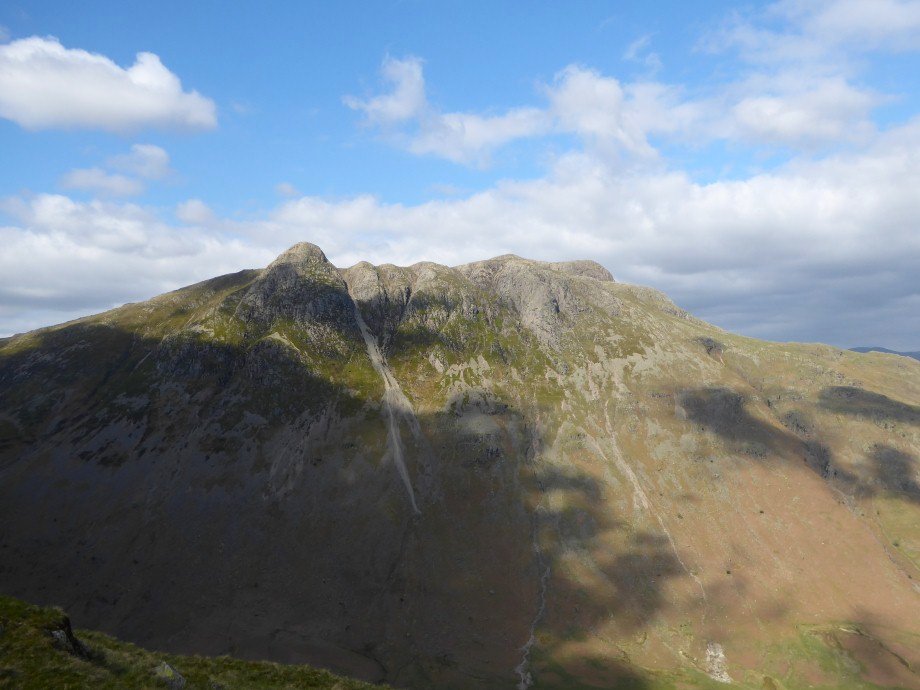 And the Pikes.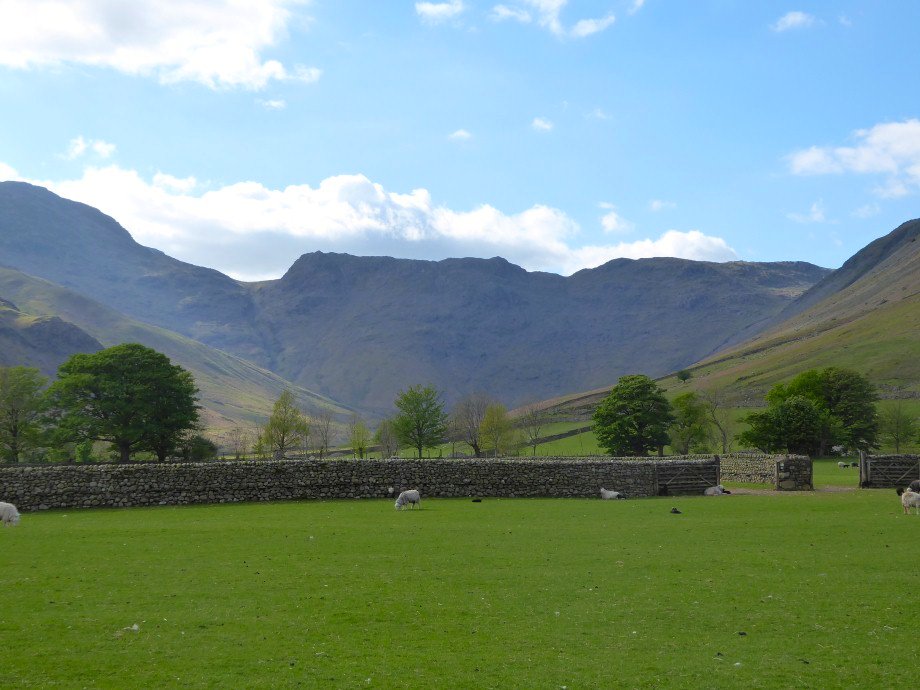 A last look back to Rossett Pike and the head of Mickleden.