WWW.KARLSWALKS.CO.UK
PICTURES AND TRIP REPORTS FROM MY WALKS IN THE ENGLISH LAKE DISTRICT
---
A Grasmoor round from Buttermere
30th October 2016
Route - Buttermere - Whiteless Breast Whiteless Pike - Whiteless Edge - Wandope - Wandope Moss - Grasmoor - Lad Hows - Rannerdale Knotts - Buttermere (about 7 miles 3600ft ascent )
Over the hill to Buttermere today to walk the four ( three for Sue, as she has done Rannerdale Knotts ) fells to the north east of the village.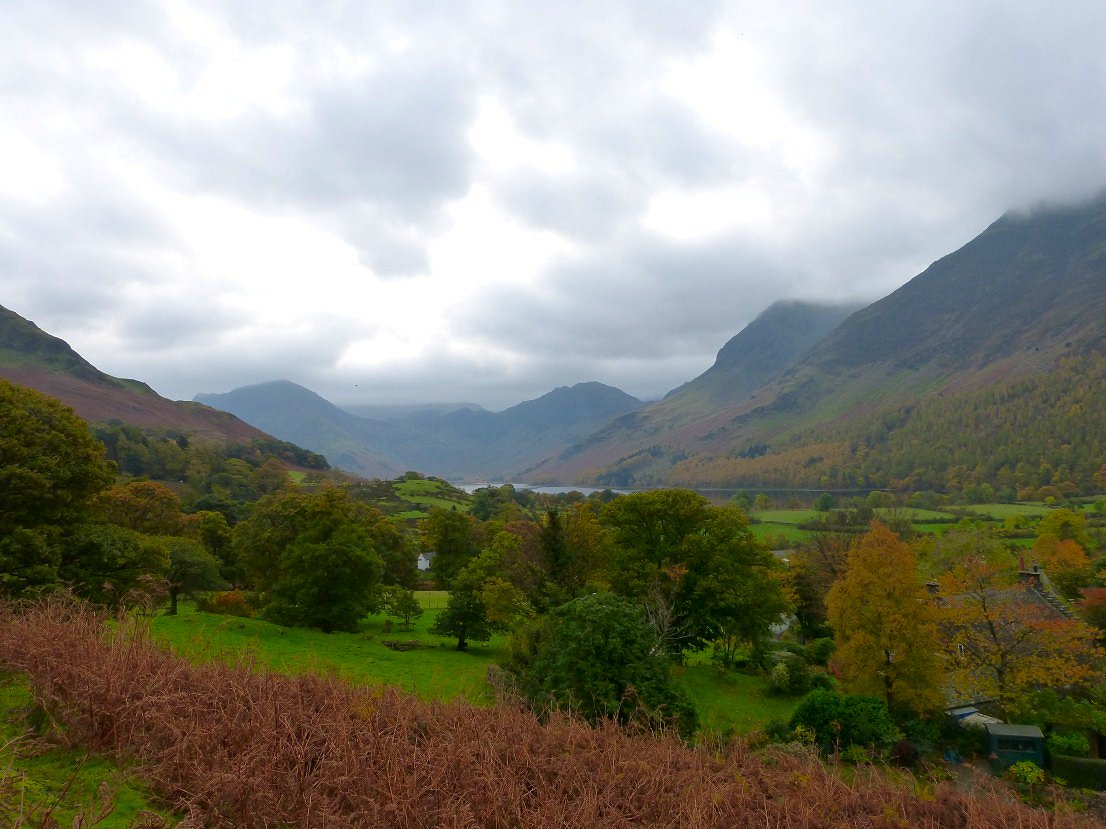 Looking along Buttermere to Haystacks and Fleetwith Pike at the head of the lake We were hopeful of an inversion but although there were a few about in the Lakes we only saw them from a distance.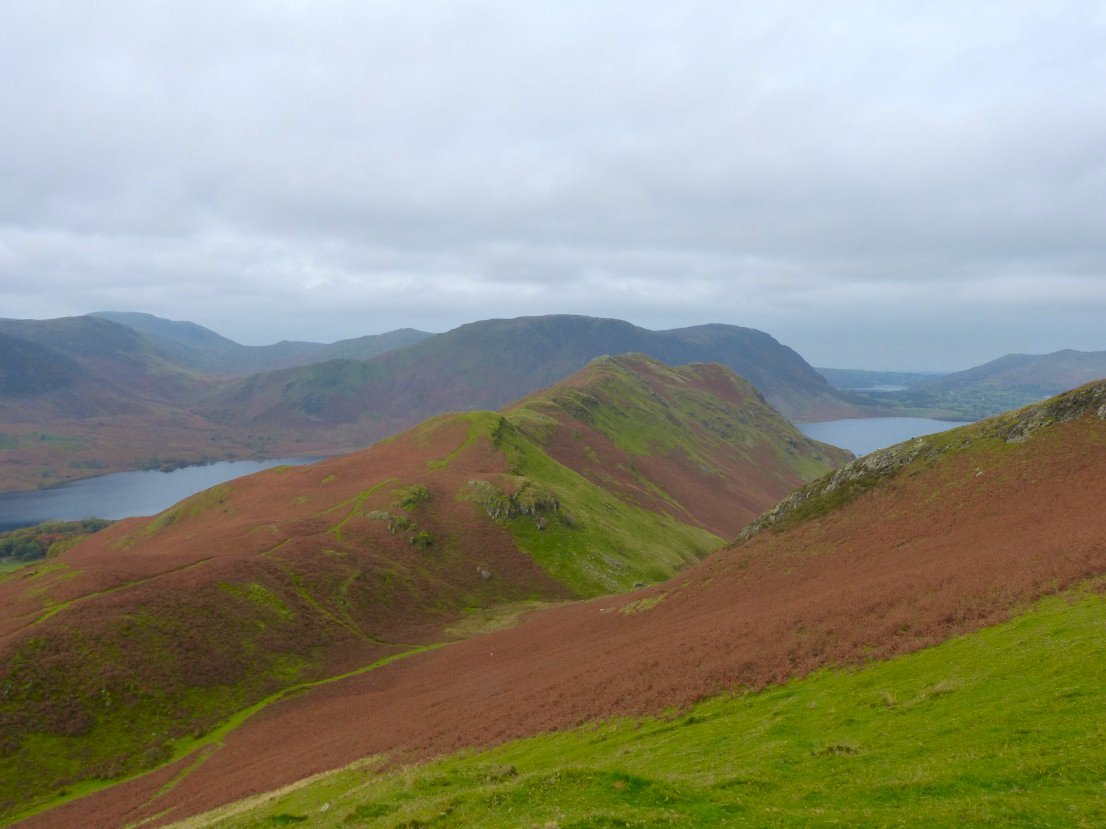 Quite a mild day though without the freezing wind of last week. Here we look down on Rannerdale Knotts from the steep path to Whiteless Pike.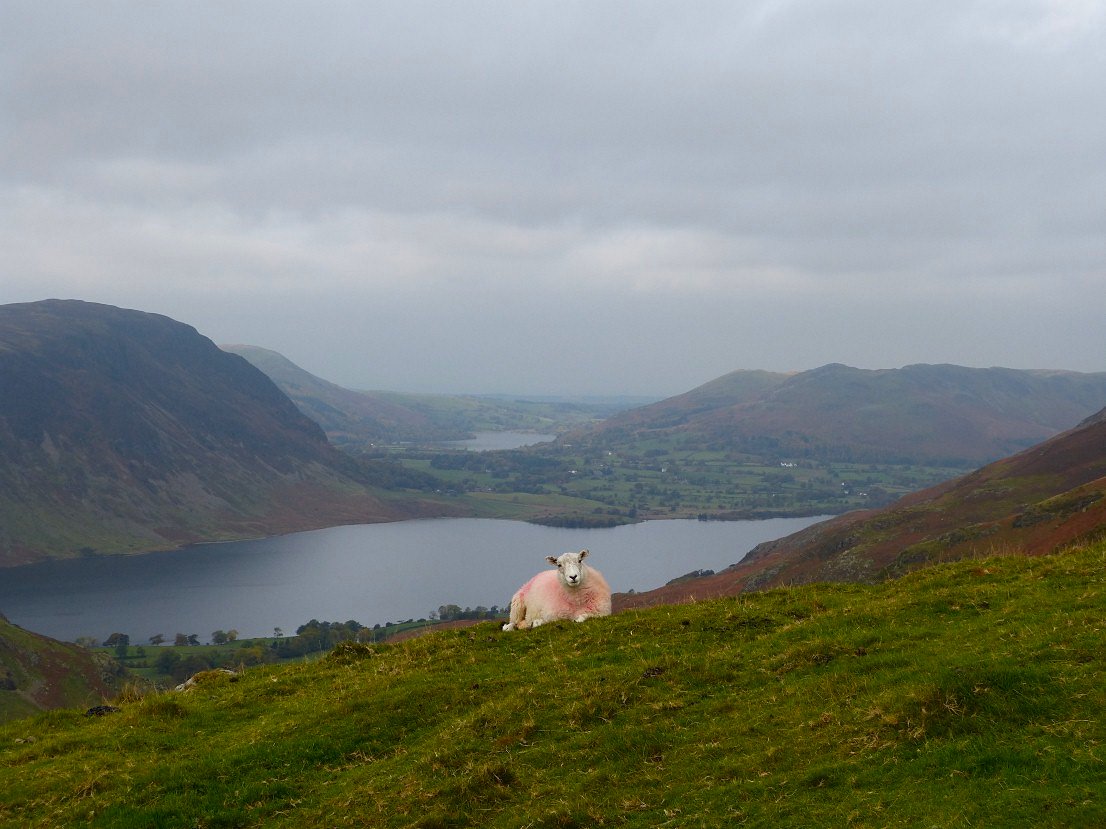 "Good morning, not a bad day for a walk " You're not telling me I'm the only one who talks to sheep.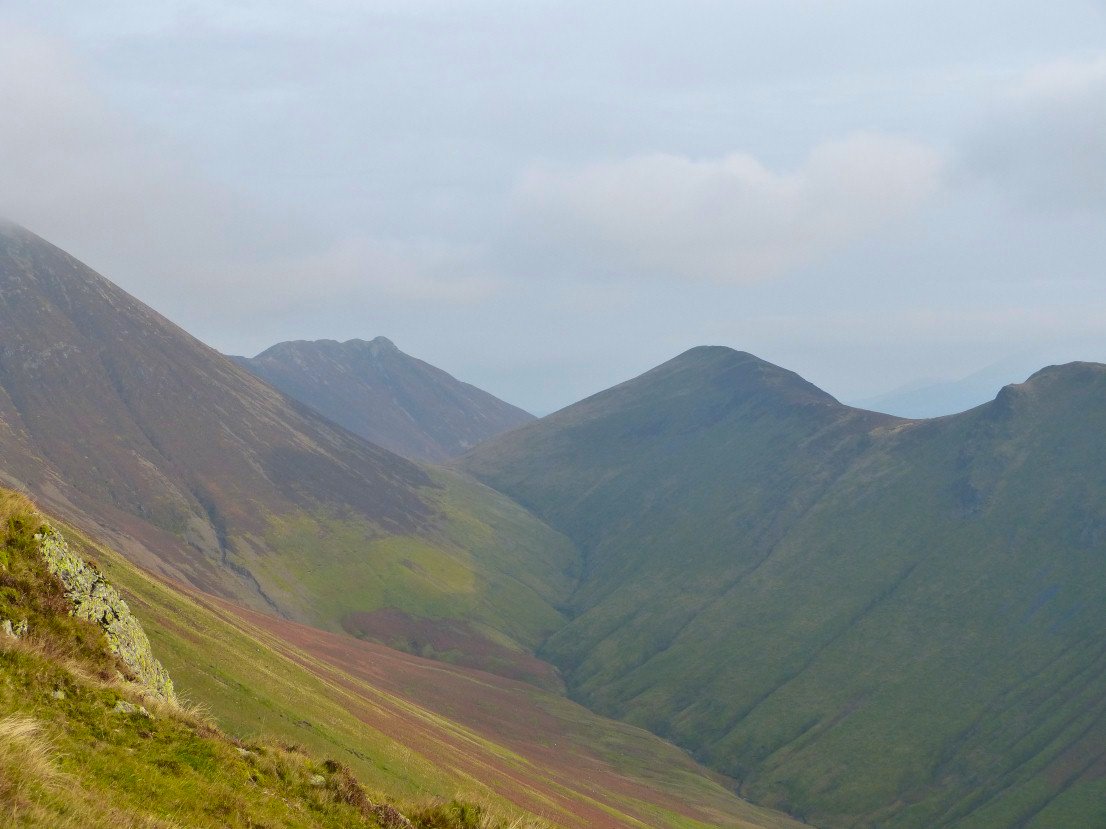 Causey Pike over the valley of Sail beck. Ard Crags to the right.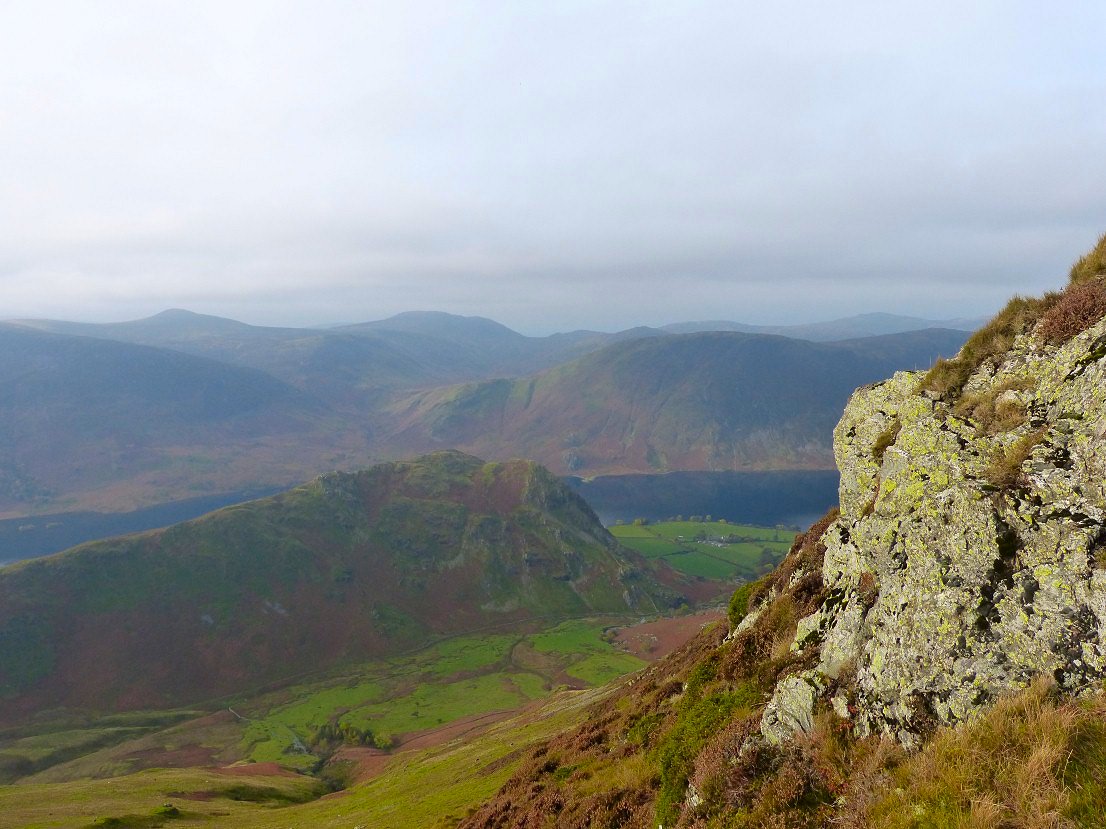 Longer view over Rannerdale to Mellbreak the Floutern pass and Great Borne .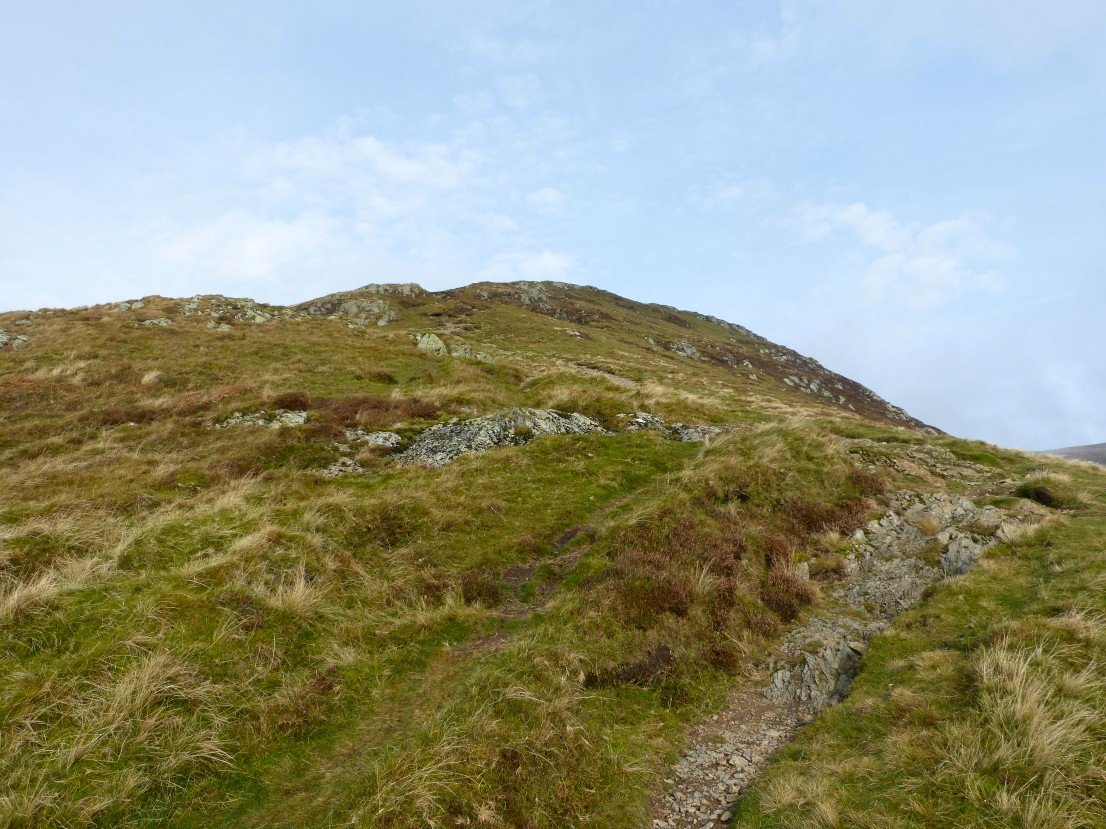 Very warm on this climb but we are nearly there.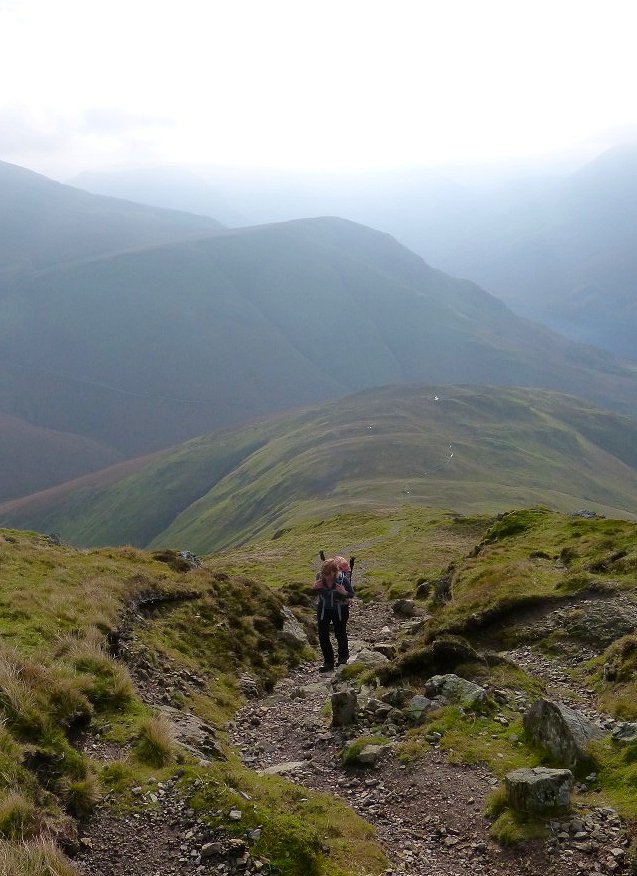 A look back.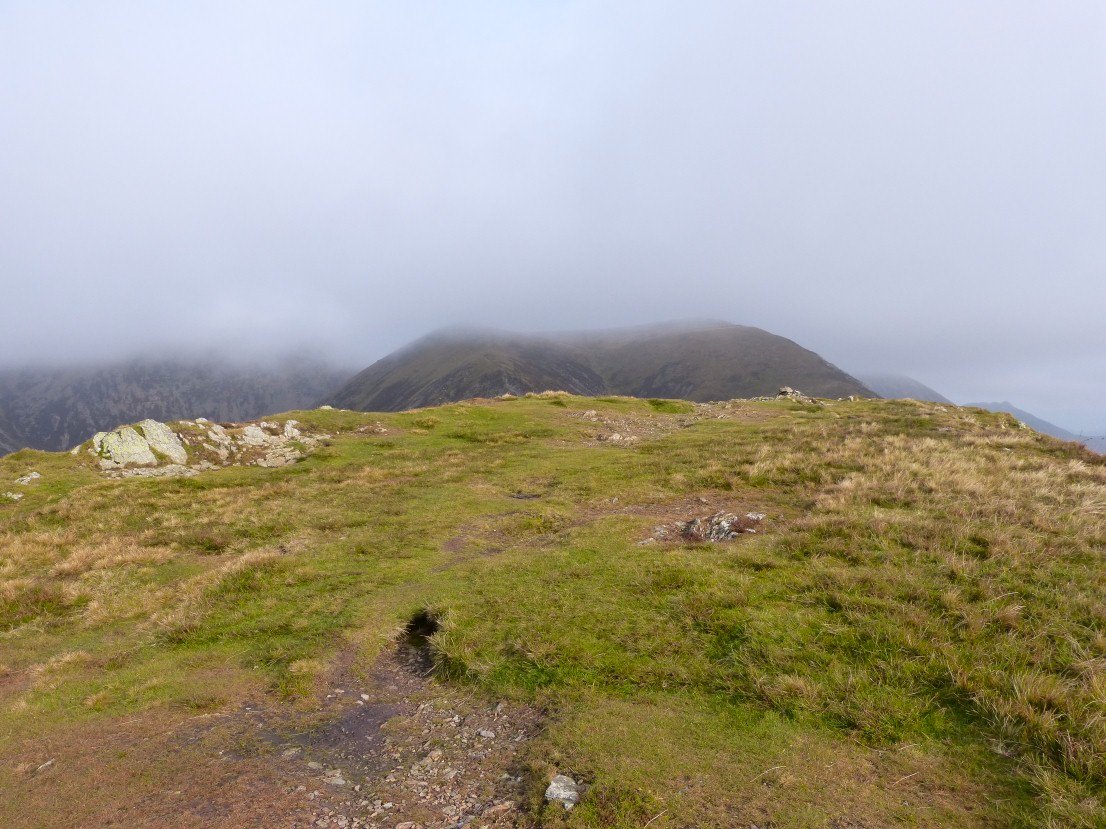 Finally on Whiteless Pike. We were urging the mist to lower so we would be above it as we climbed to Wandope.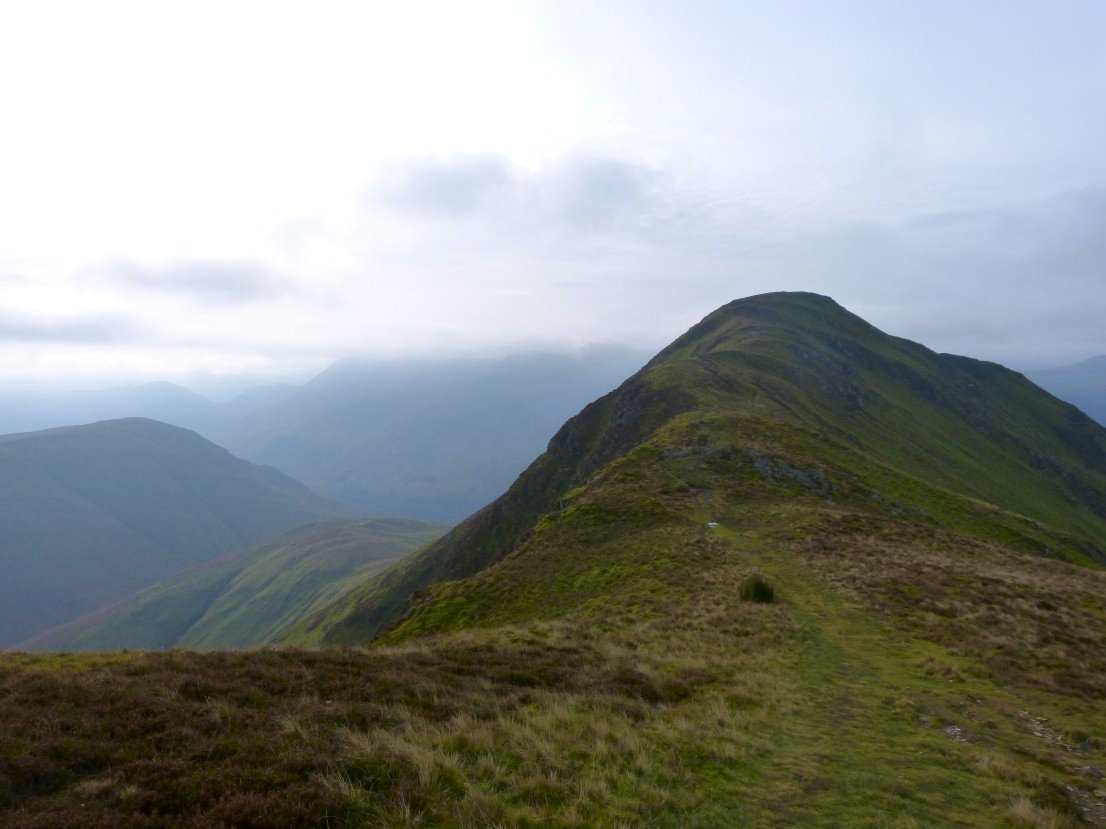 Whiteless Pike from Whiteless Edge
The mist did clear slightly revealing Grasmoor top as we had our elevenses.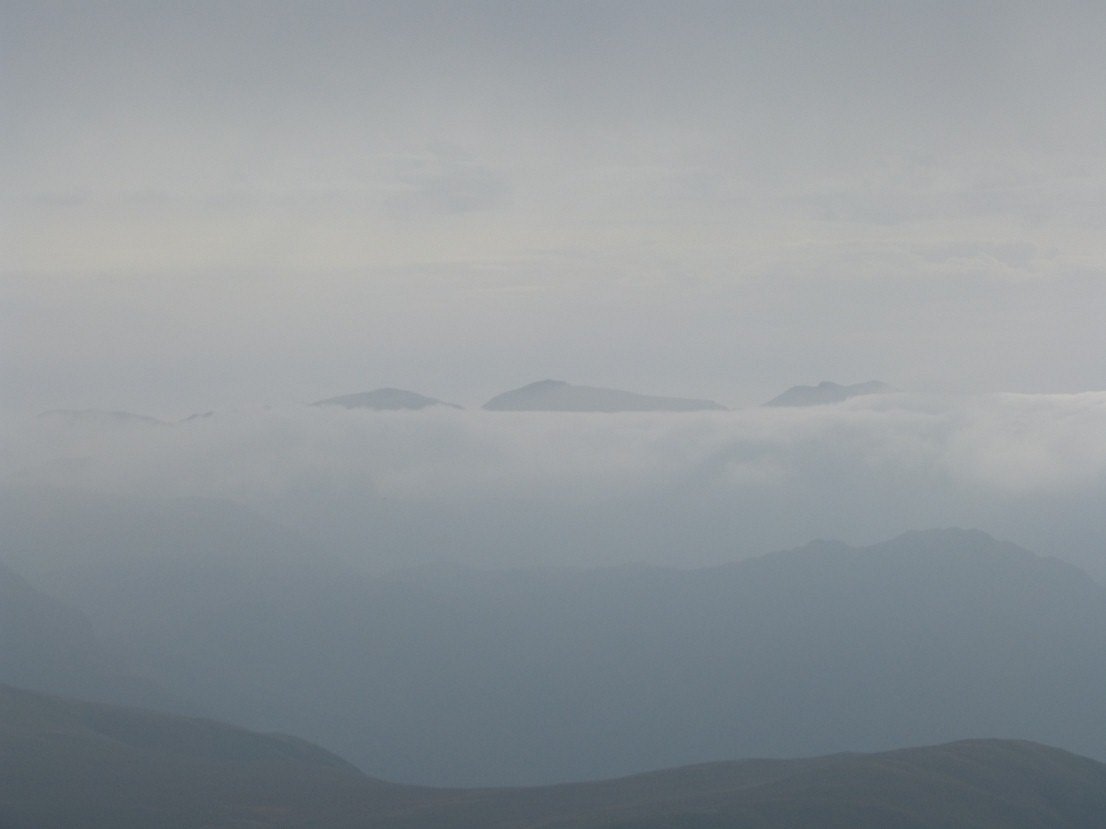 The Scafell group rise from the mist.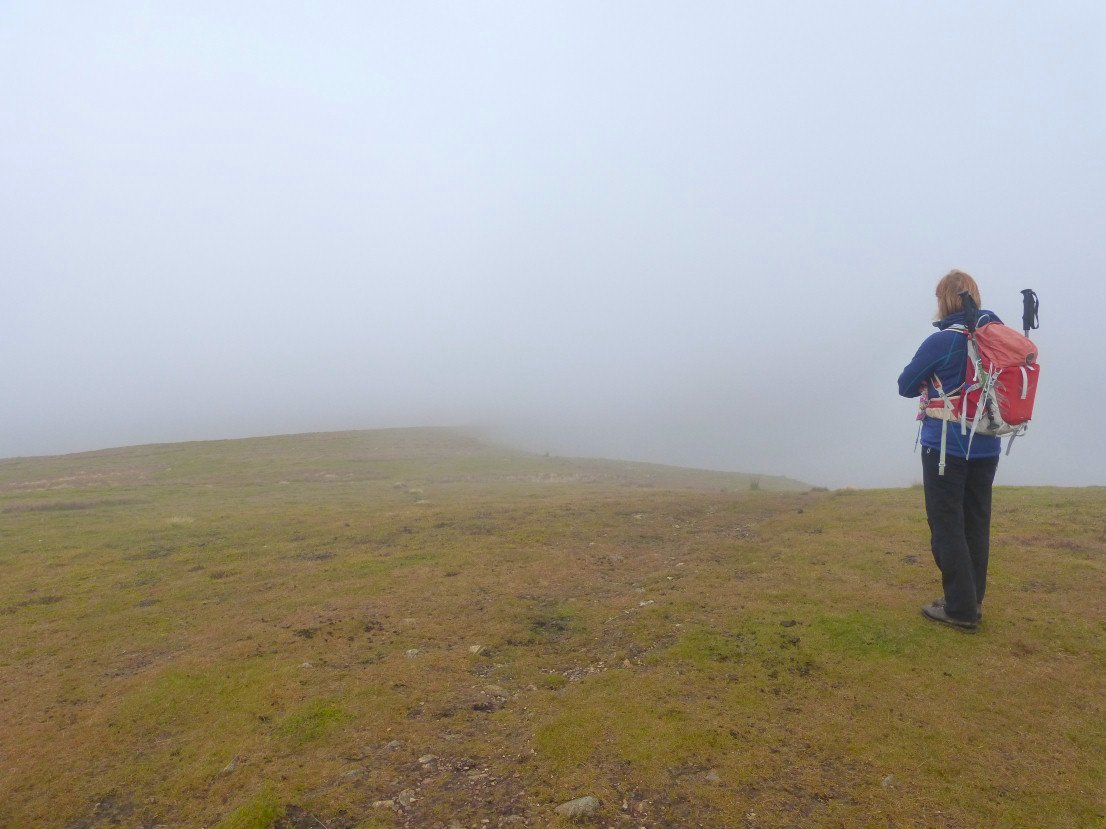 Unfortunately Wandope was still covered.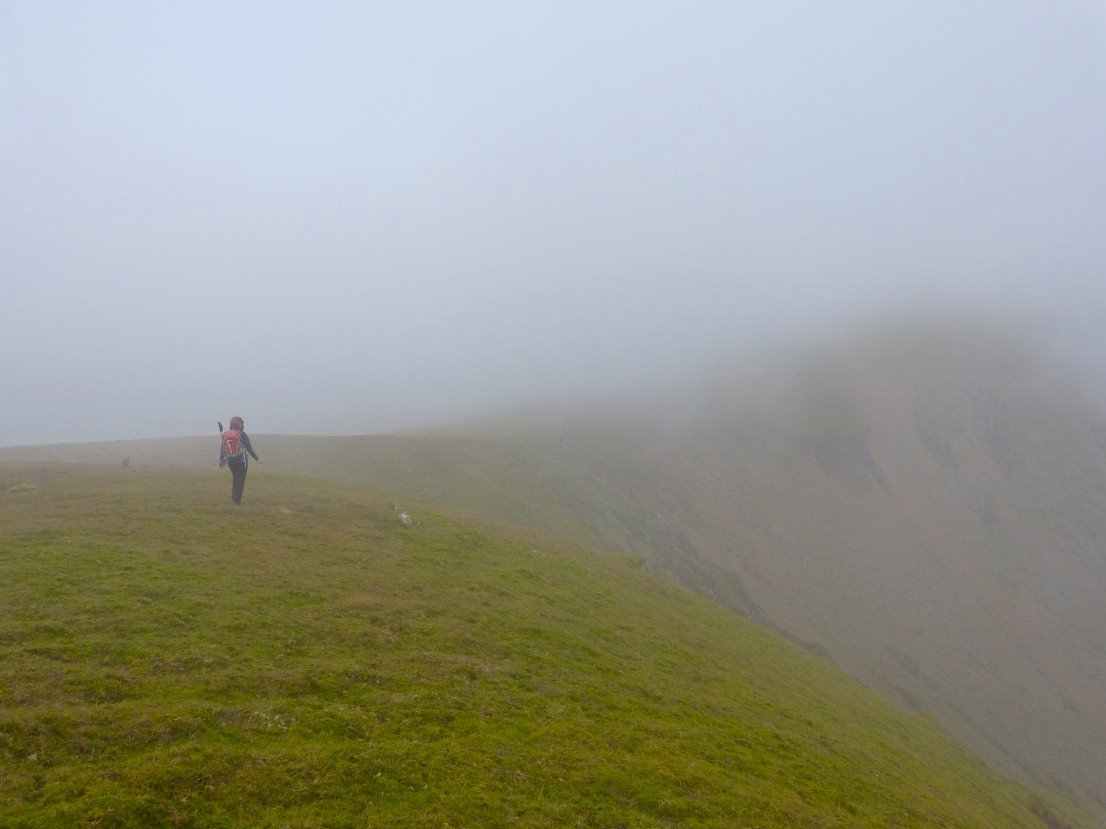 Walking past Addacomb Hole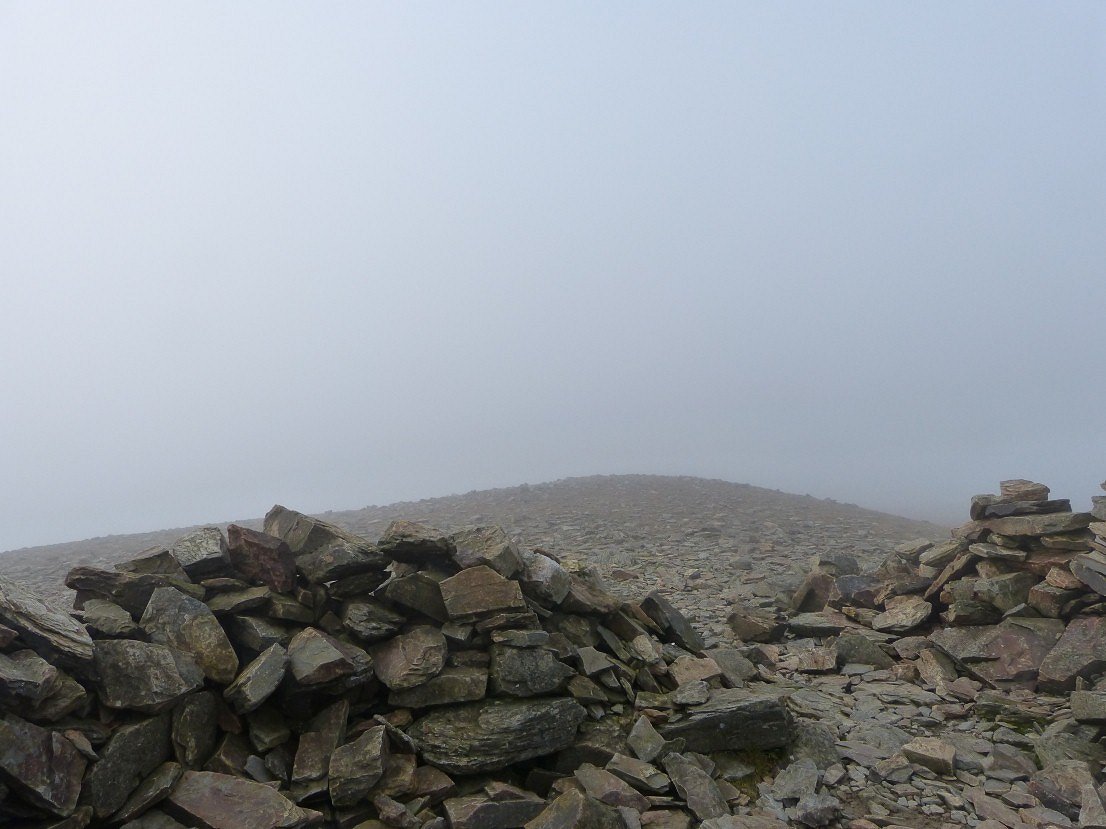 No views from Grasmoor.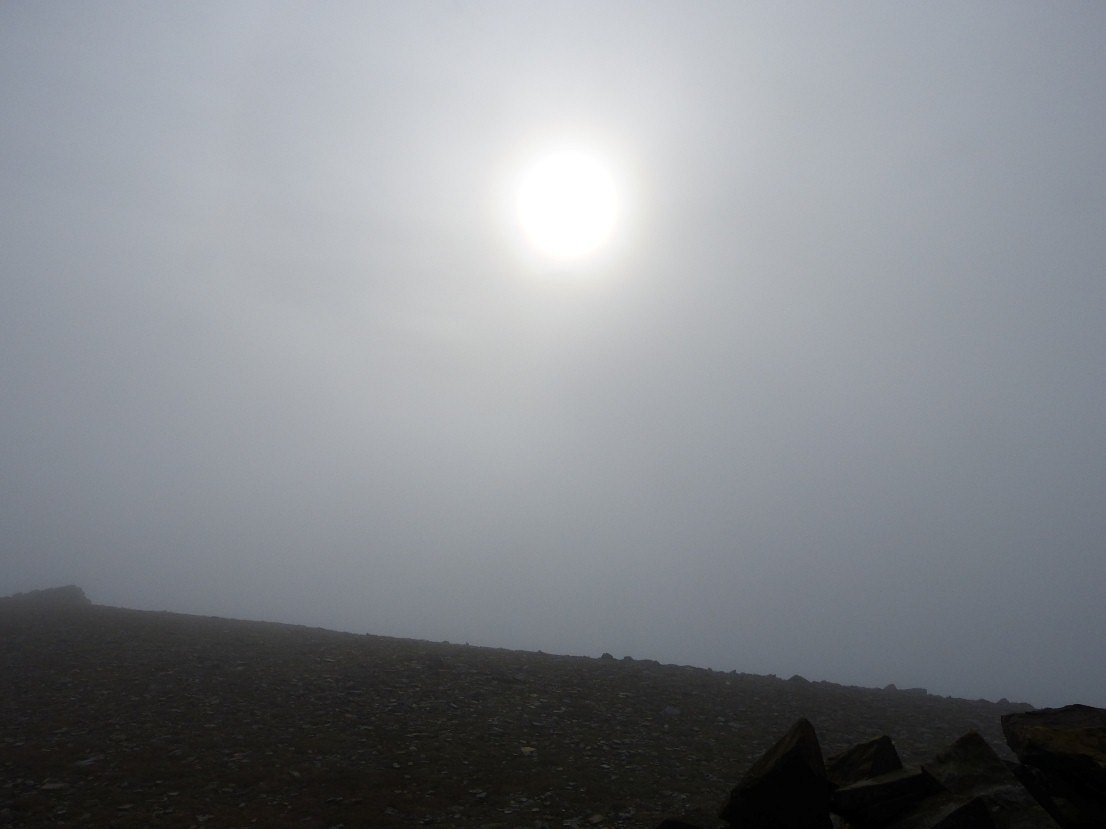 We did hang around for a few minutes hoping the sun would burn through.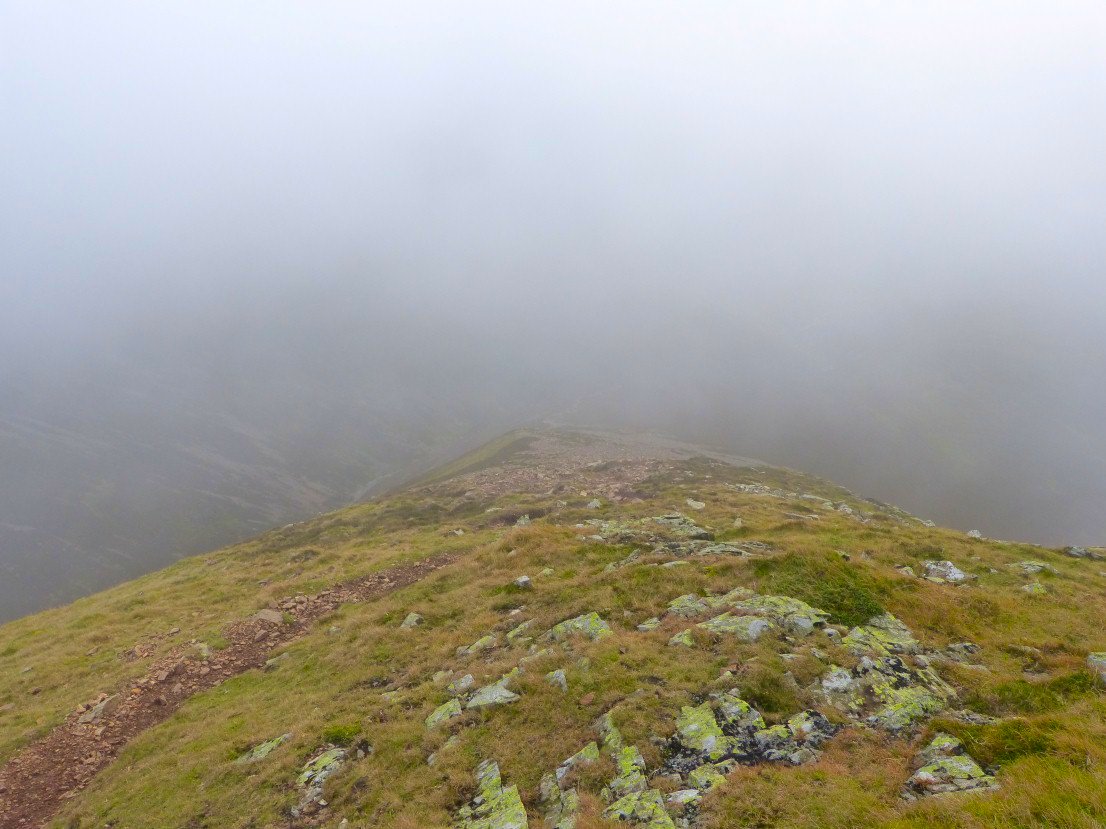 A bit of careful navigation brought us to the top of the Lad Hows path.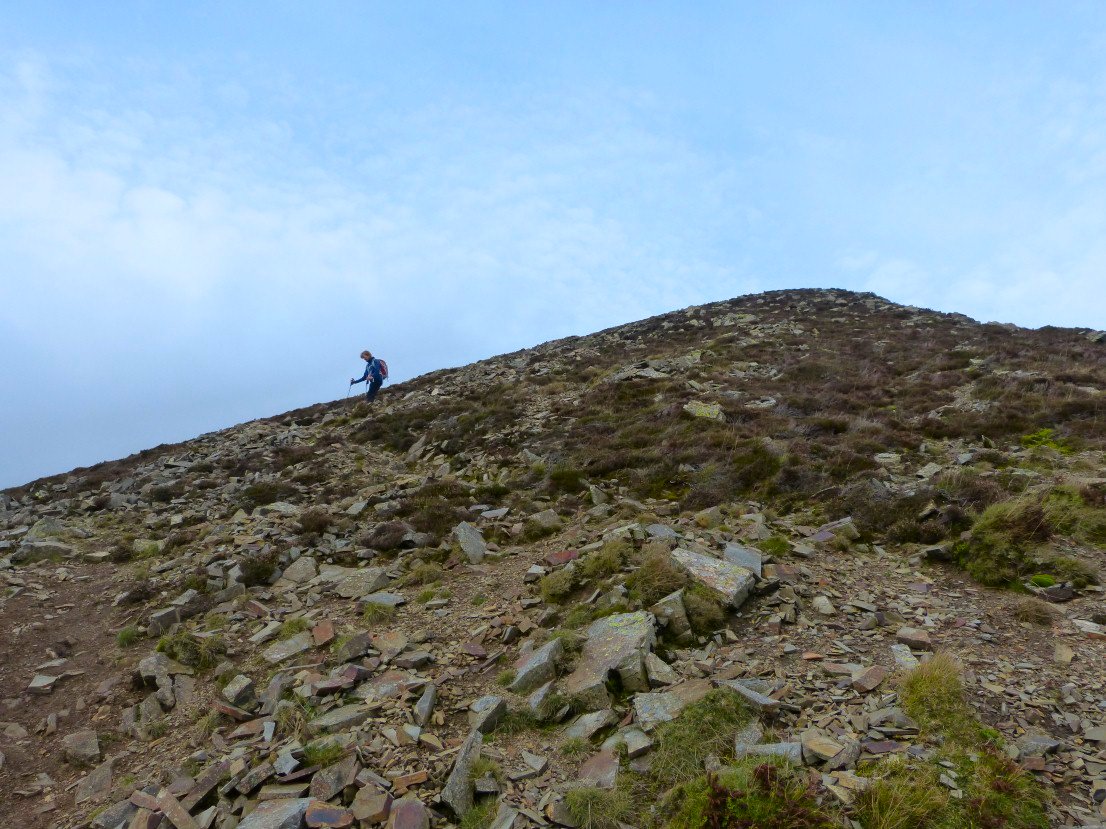 The path on Lad Hows was very eroded and seemed worse than I remembered it ( it was 2009 when I last came this way though ).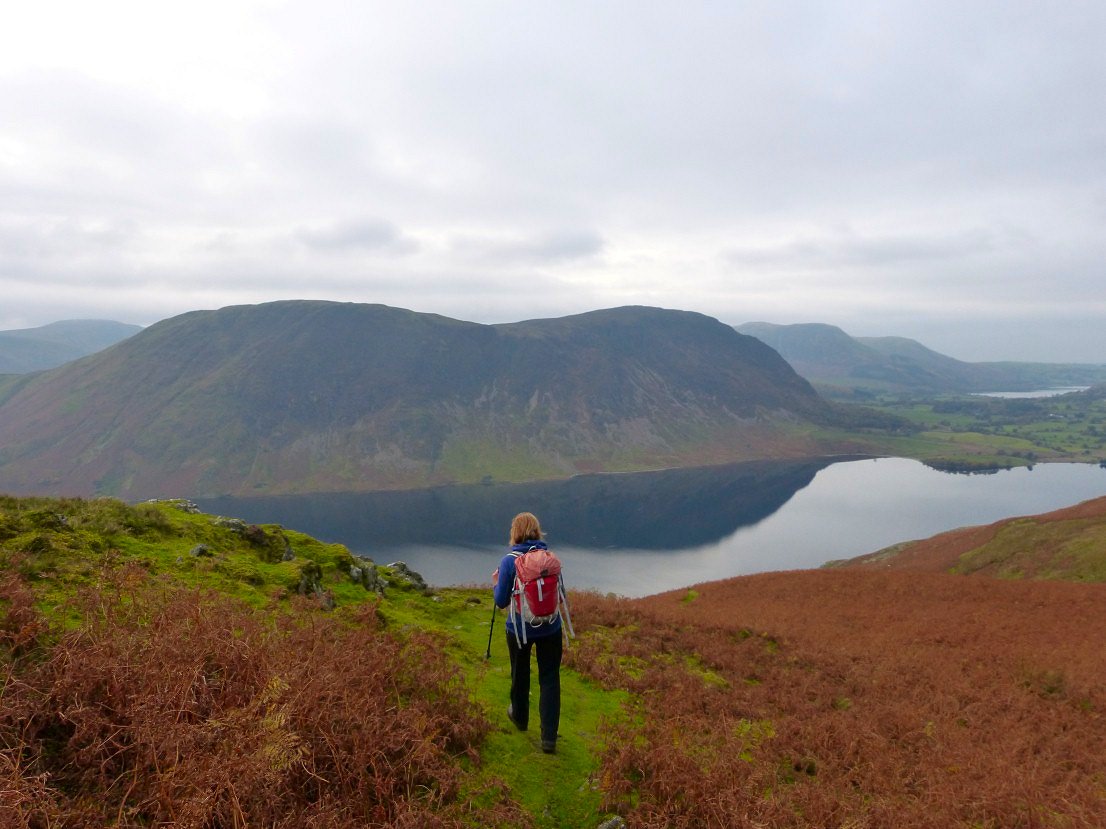 On the grass path down the lower slopes of Lad Hows with Crummock Water and Mellbreak in front of Sue.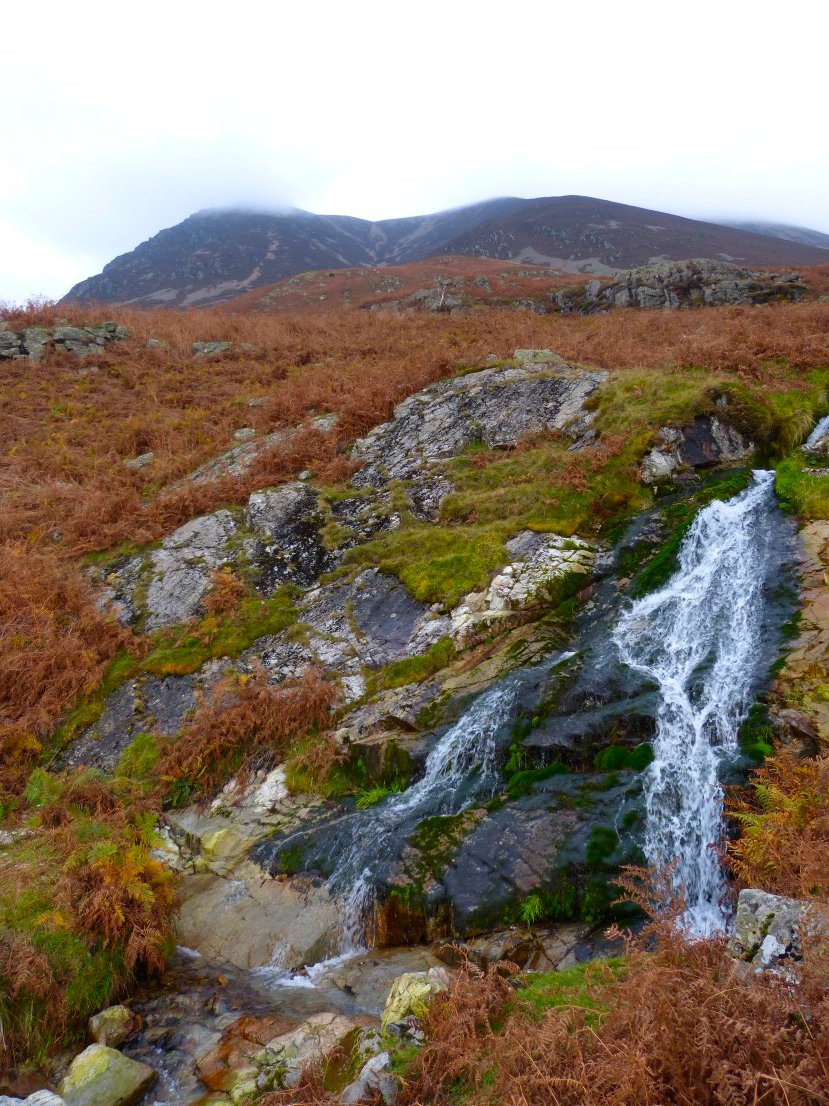 Nice falls on the way down.
Rannerdale Knotts growing all the time as we descend.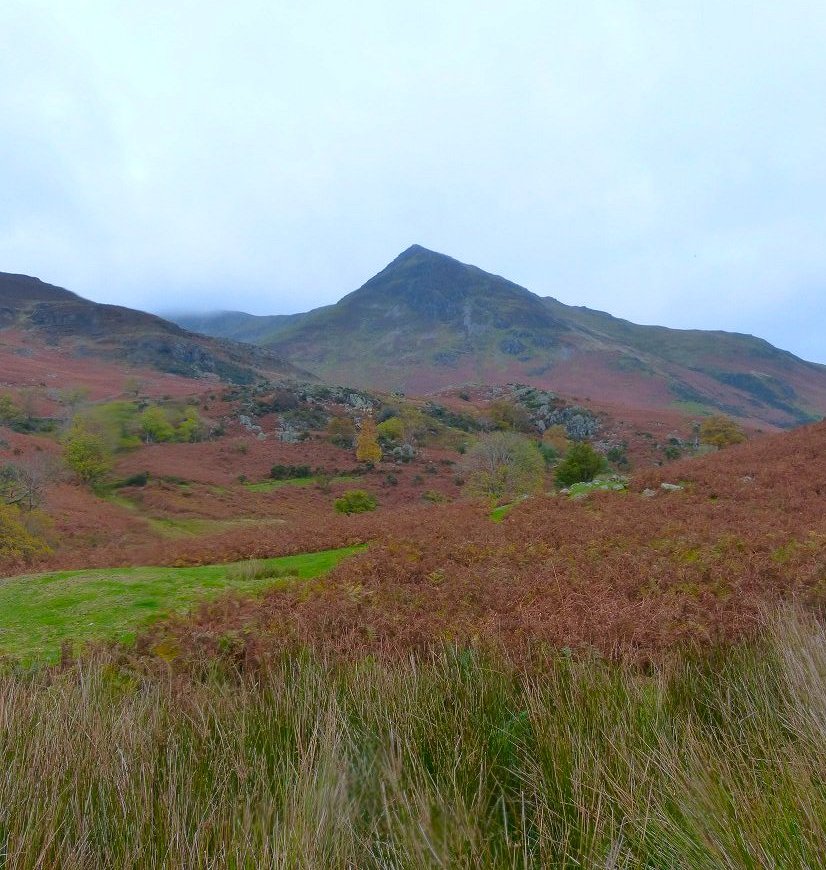 Whiteless Pike.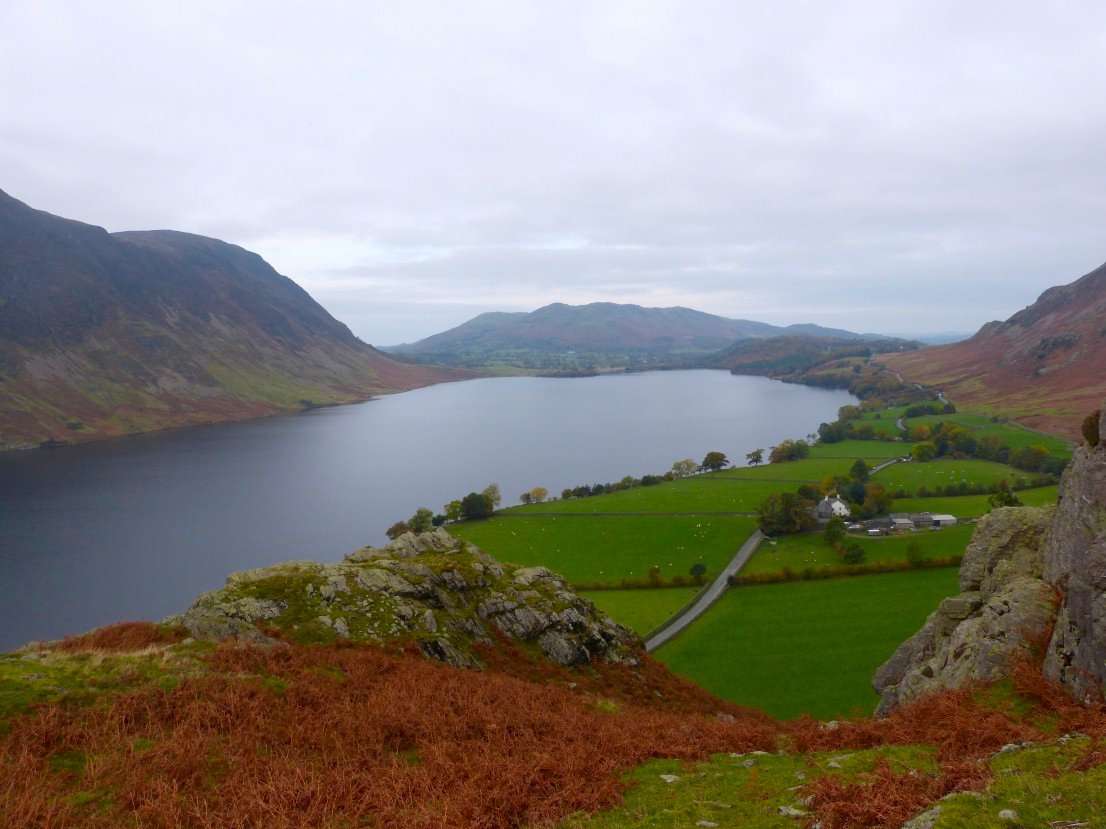 As mentioned Sue has already done Rannerdale Knotts without me so whilst she took the path around I found a faint path on the northern side and was soon on my way up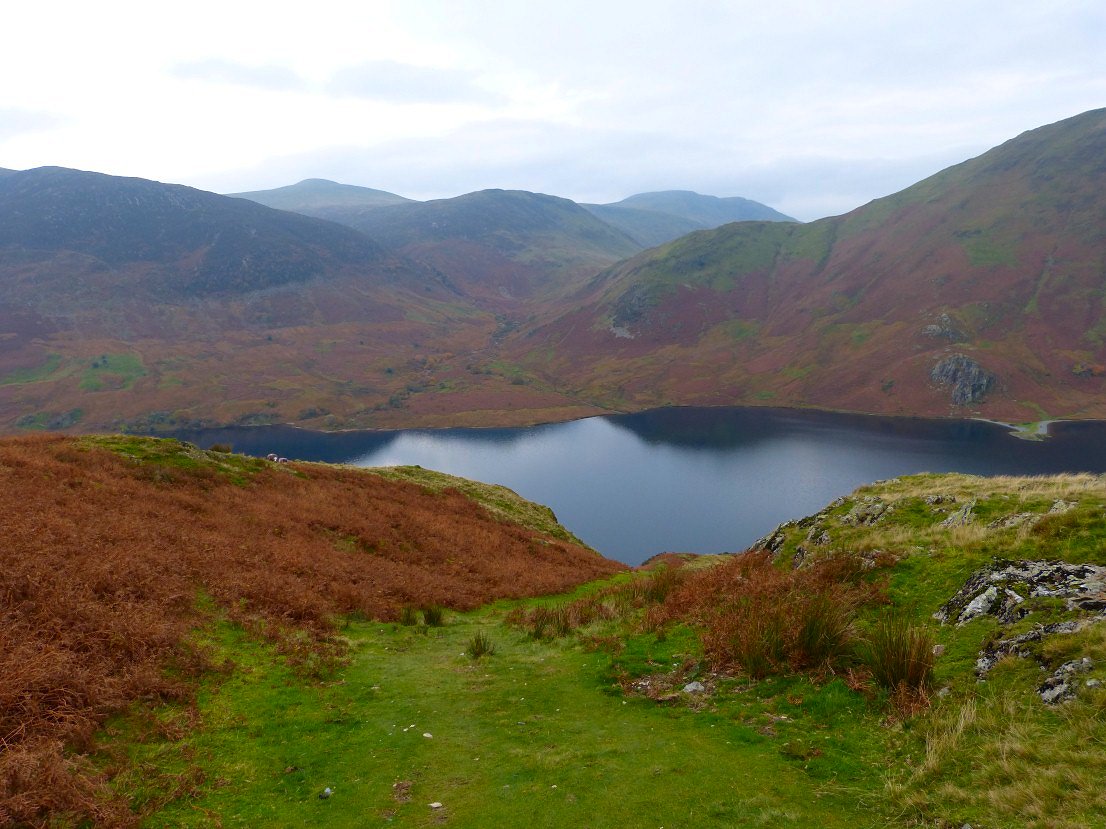 This was where my path joined the one coming up from the road.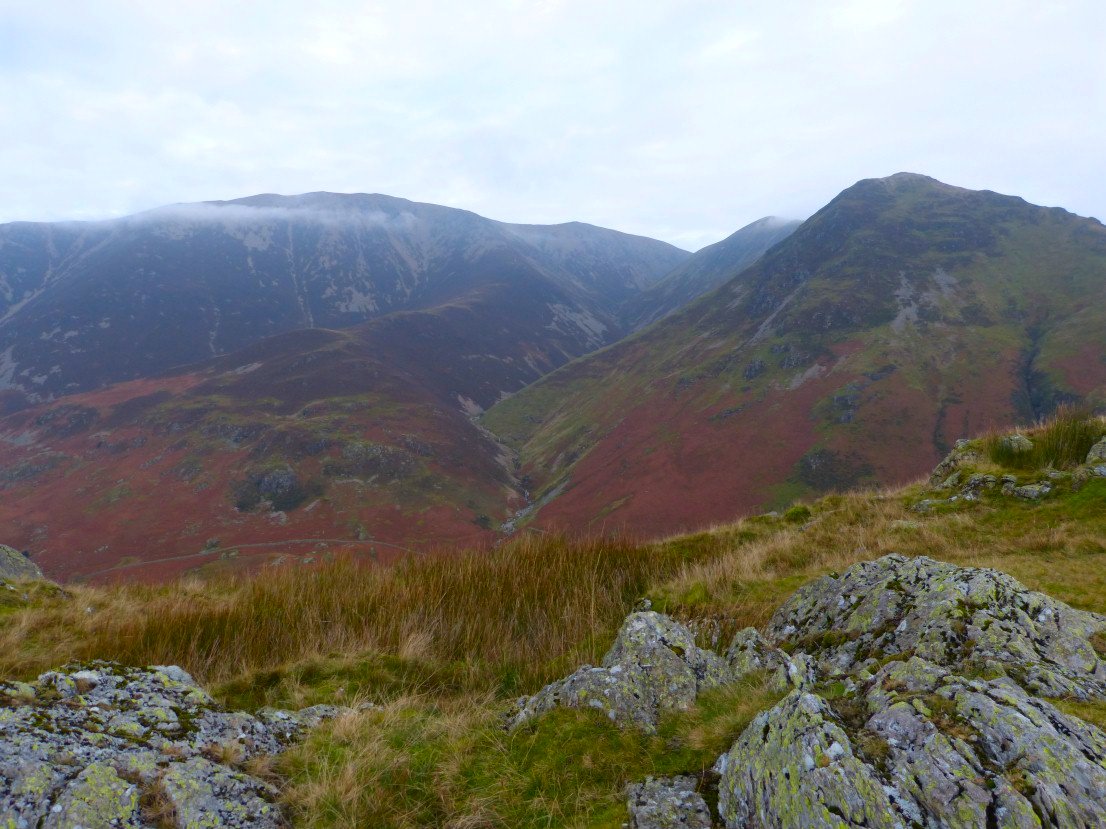 .On Rannerdale top now looking to Whiteless Pike on the right, then the Lad Hows ridge curving round to Grasmoor.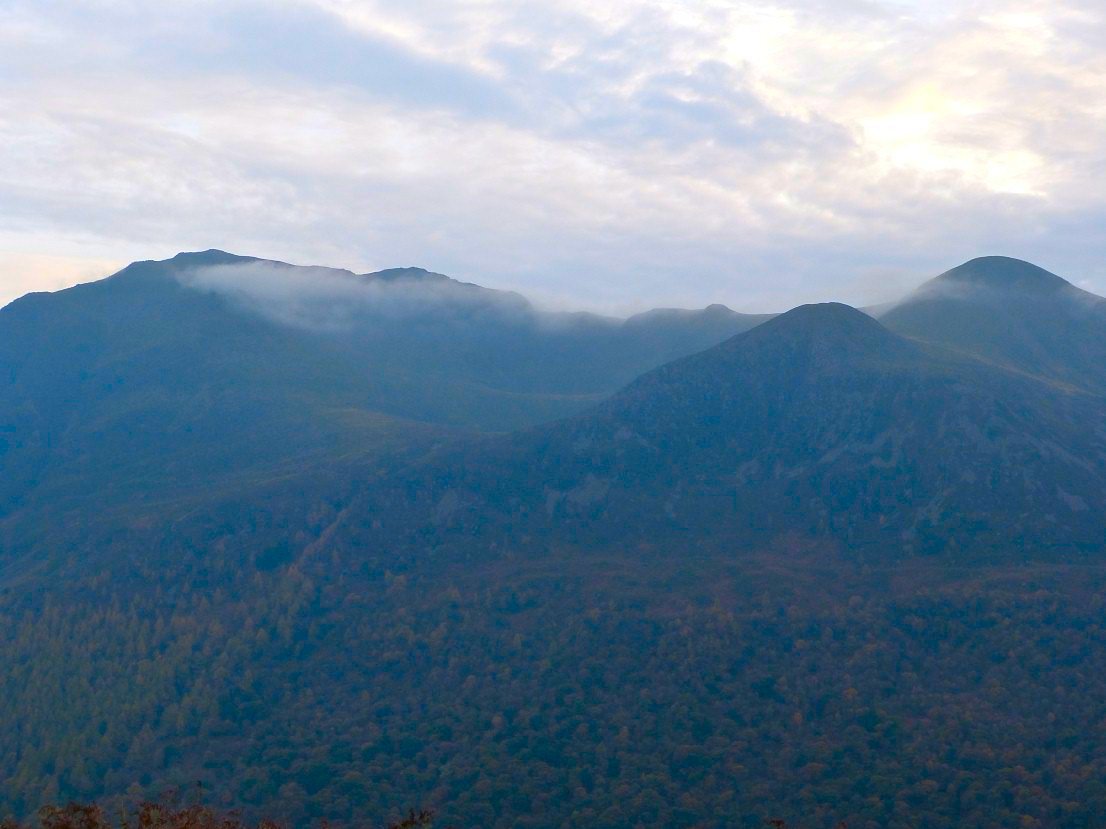 Some nice cloud hanging around the High Stile ridge.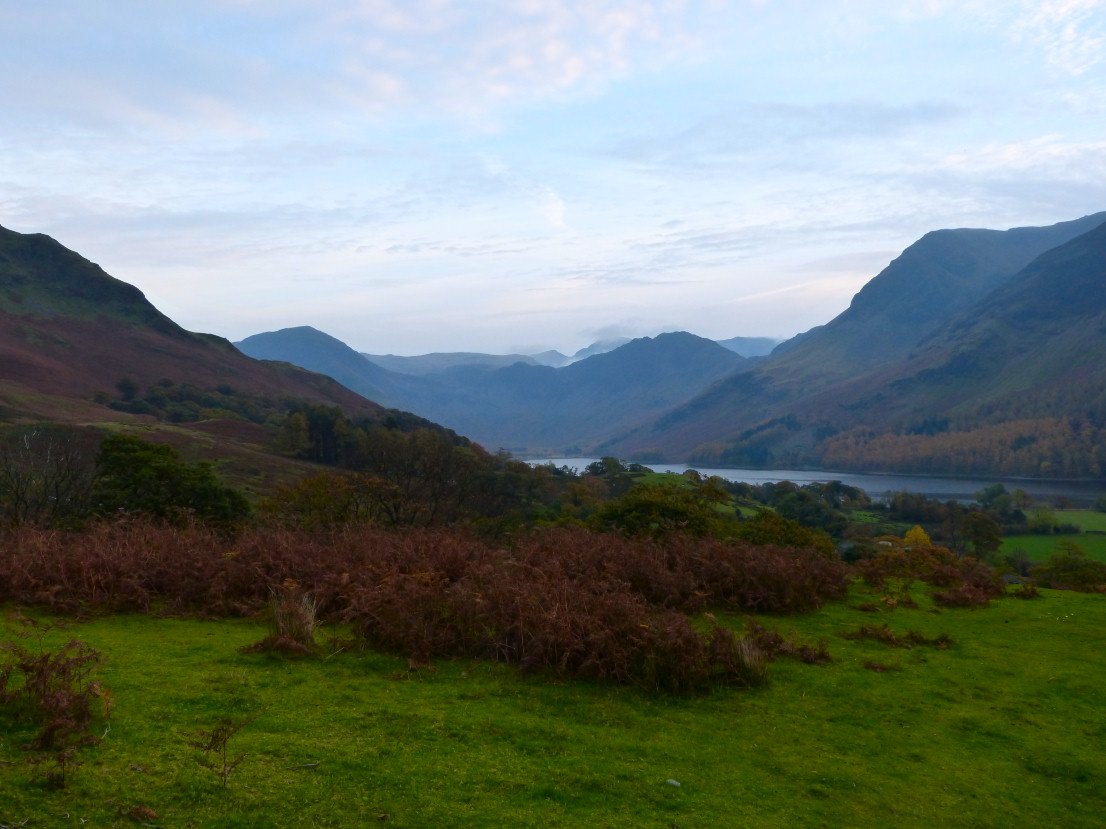 Nearly back down now looking again to the head of Buttermere
Previous walk - Half a Coledale Horseshoe - Next walk - Hen Comb