WWW.KARLSWALKS.CO.UK
PICTURES AND TRIP REPORTS FROM MY WALKS IN THE ENGLISH LAKE DISTRICT
---
Hen Comb, and the three Loweswater Fells
6th November 2016
Route - Maggies' Bridge - High Nook Farm - Whiteoak Beck - Little Dodd - Hen Comb - Whiteoak Moss - Gavel Fell - Blake Fell - Burnbank Fell - Holme Wood - Maggie's Bridge (about 7.5 miles 2300ft ascent )
A bit of a dull rainy day ( at first anyway ) today but with clear air allowing quite good views.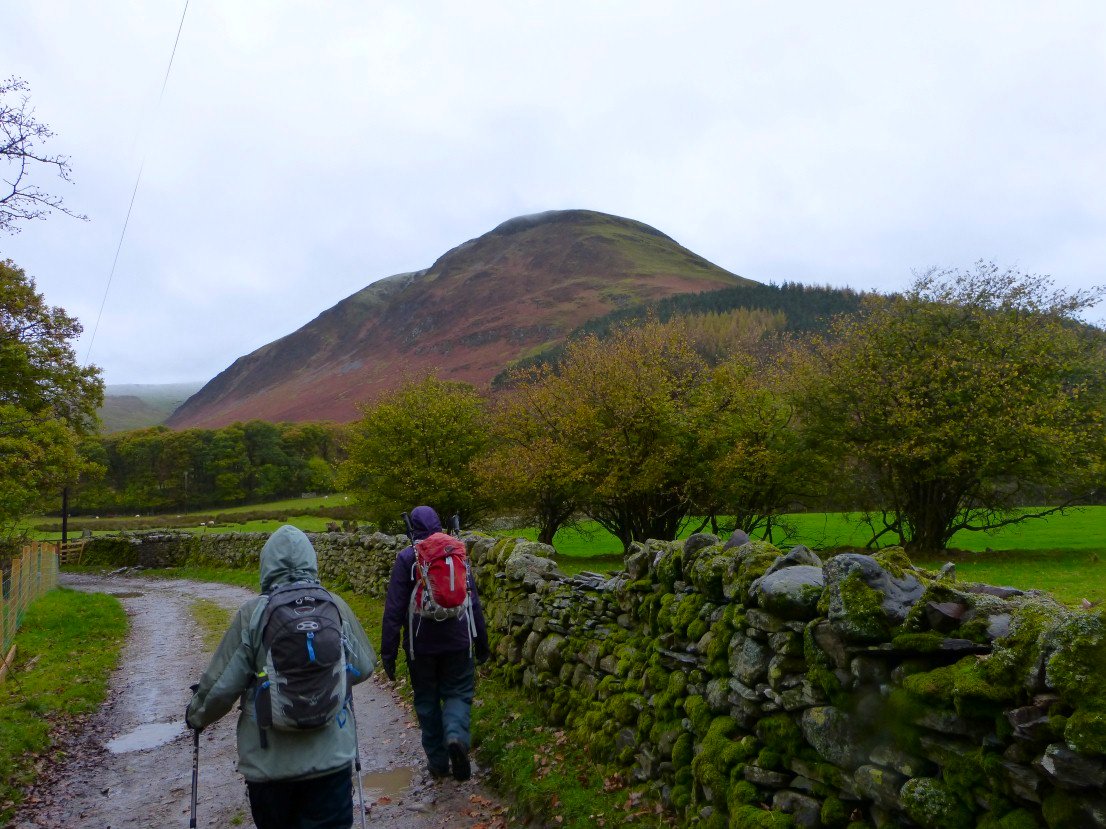 Sue, Helen and myself head up the lane from Maggie's Bridge. Carling Knott ahead..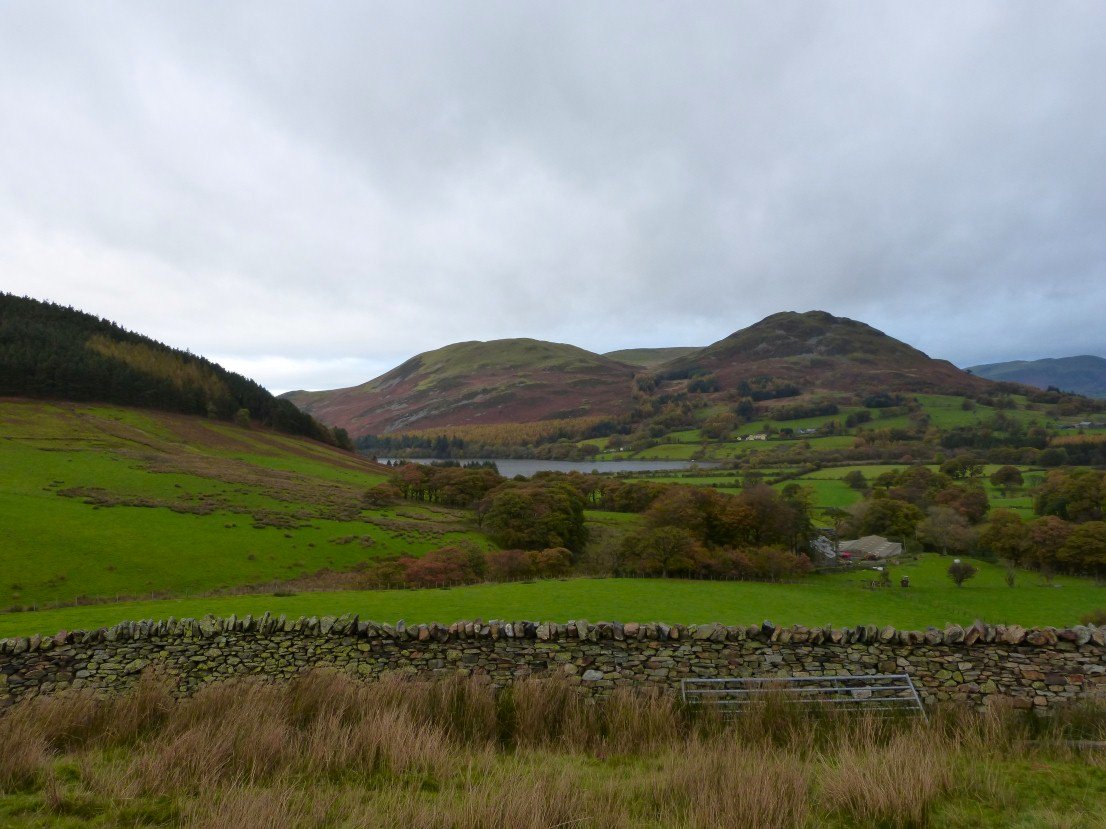 Loweswater with Darling Fell and Low Fell behind.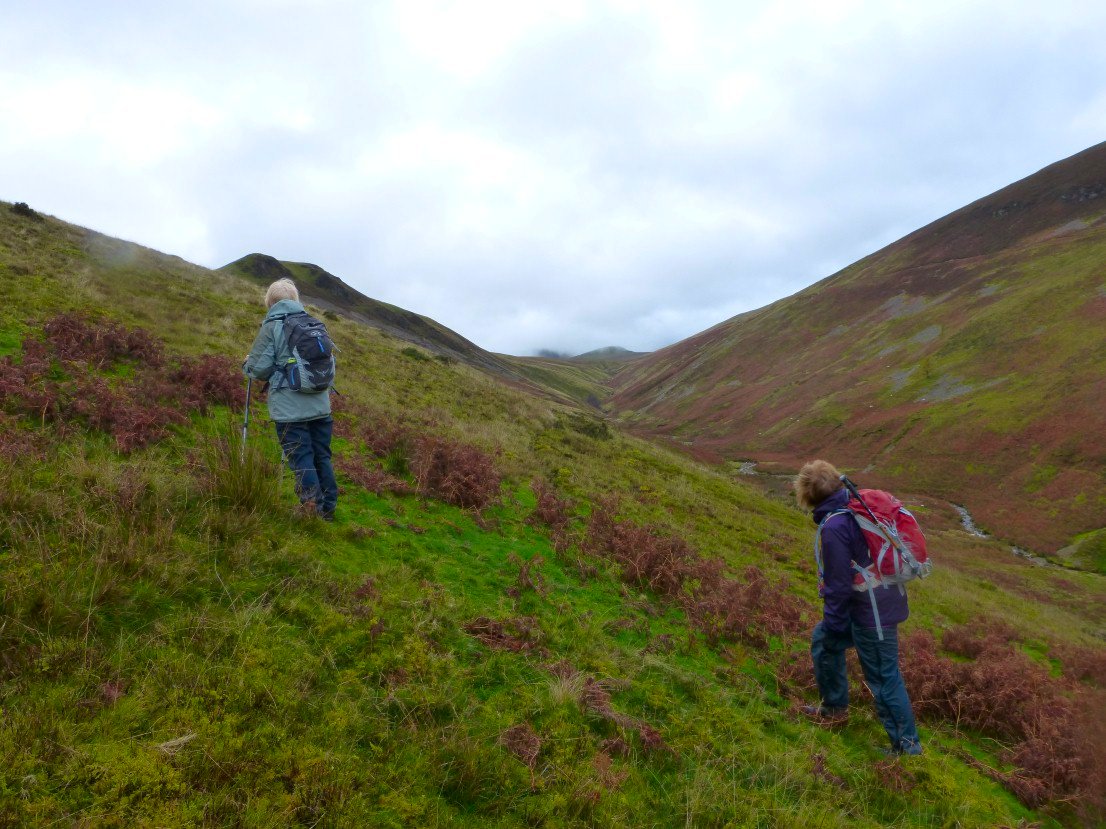 Helen was concerned that we wouldn't be able to cross Mosedale Beck so we approached Hen Comb from the west. We still had to cross Whiteoak Beck then had a steep climb.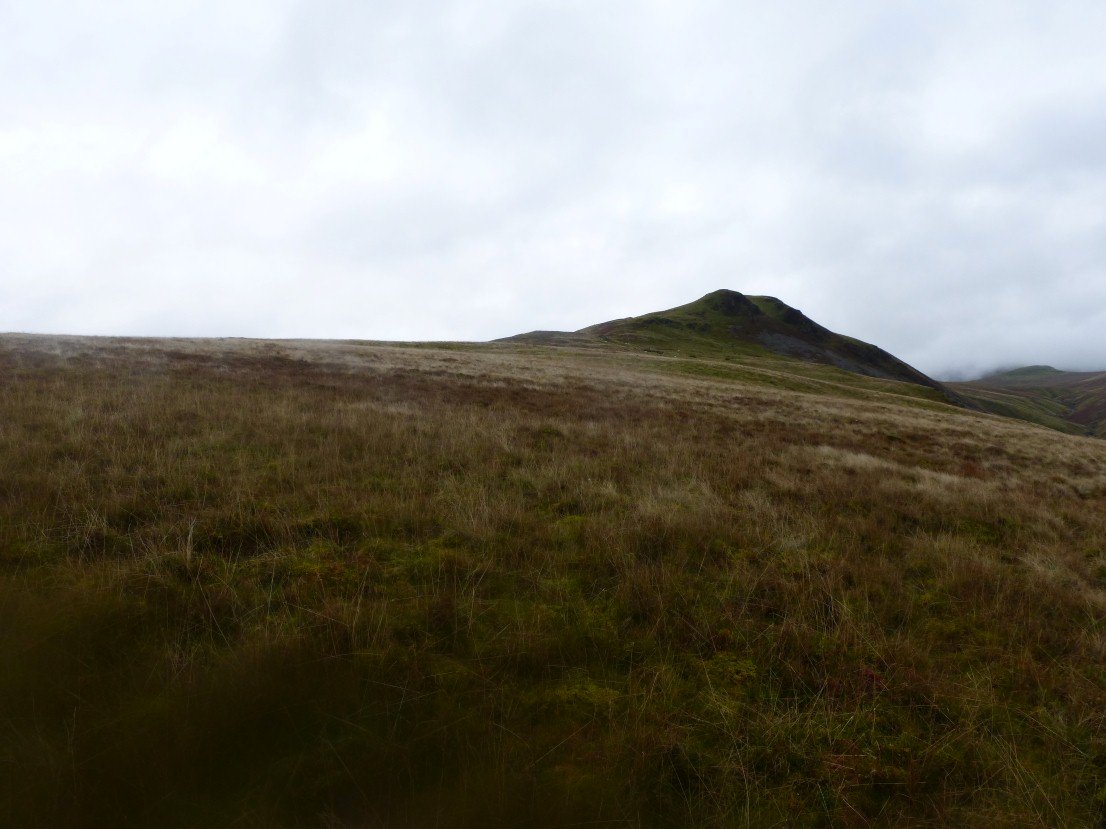 Looking up to Little Dodd.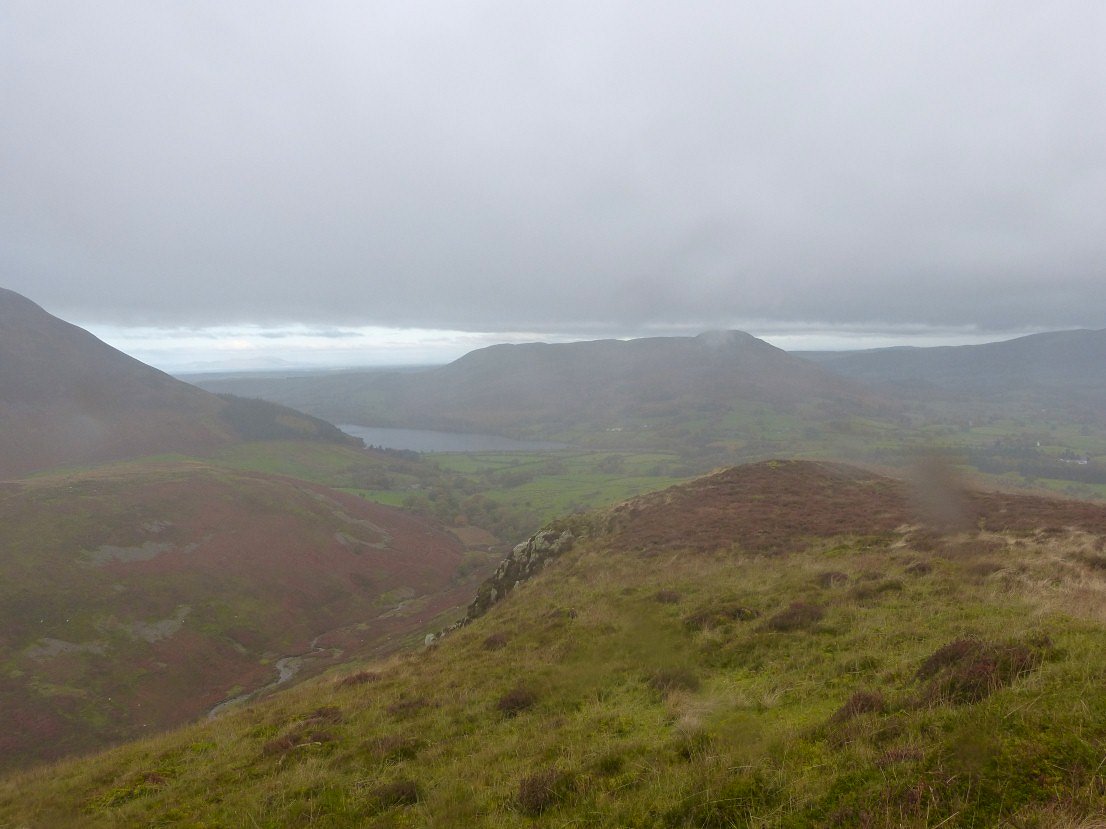 And looking down from Little Dodd in the rain.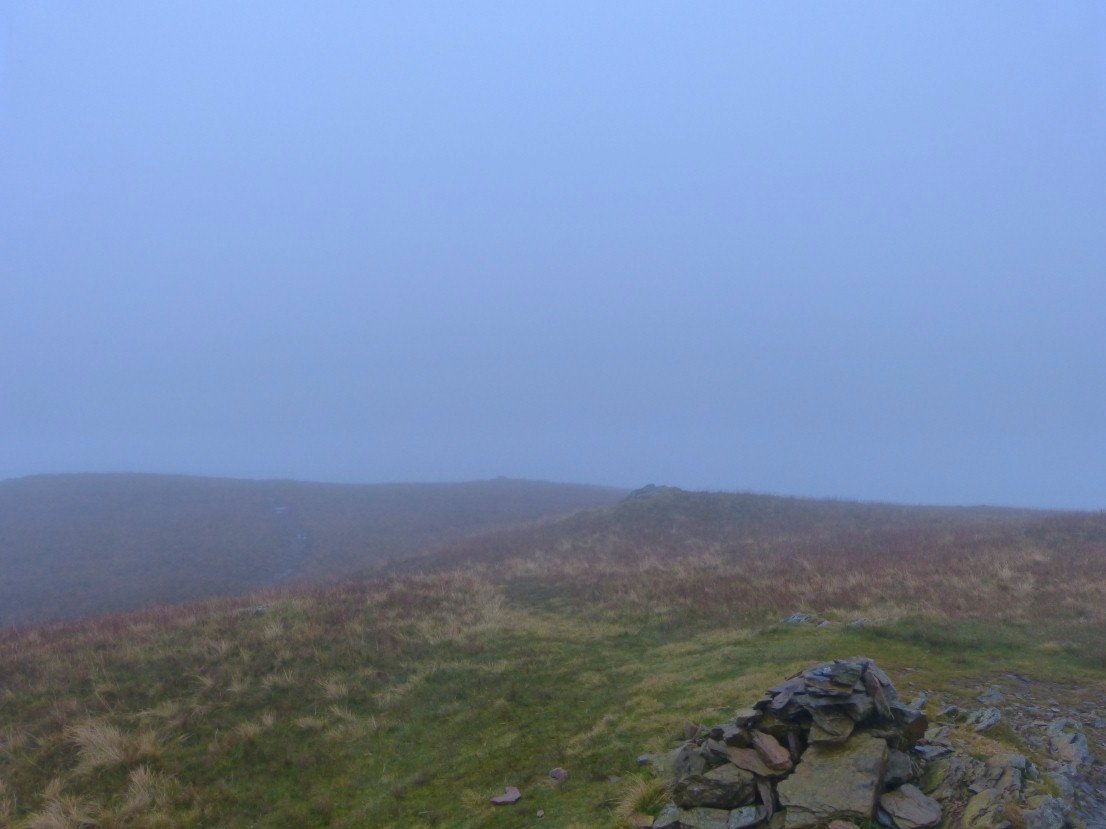 Soon we are on Hen Comb but no view from the summit.
But that's as bad as the mist got and from then on we had decent views. This is looking back to Hen Comb's top.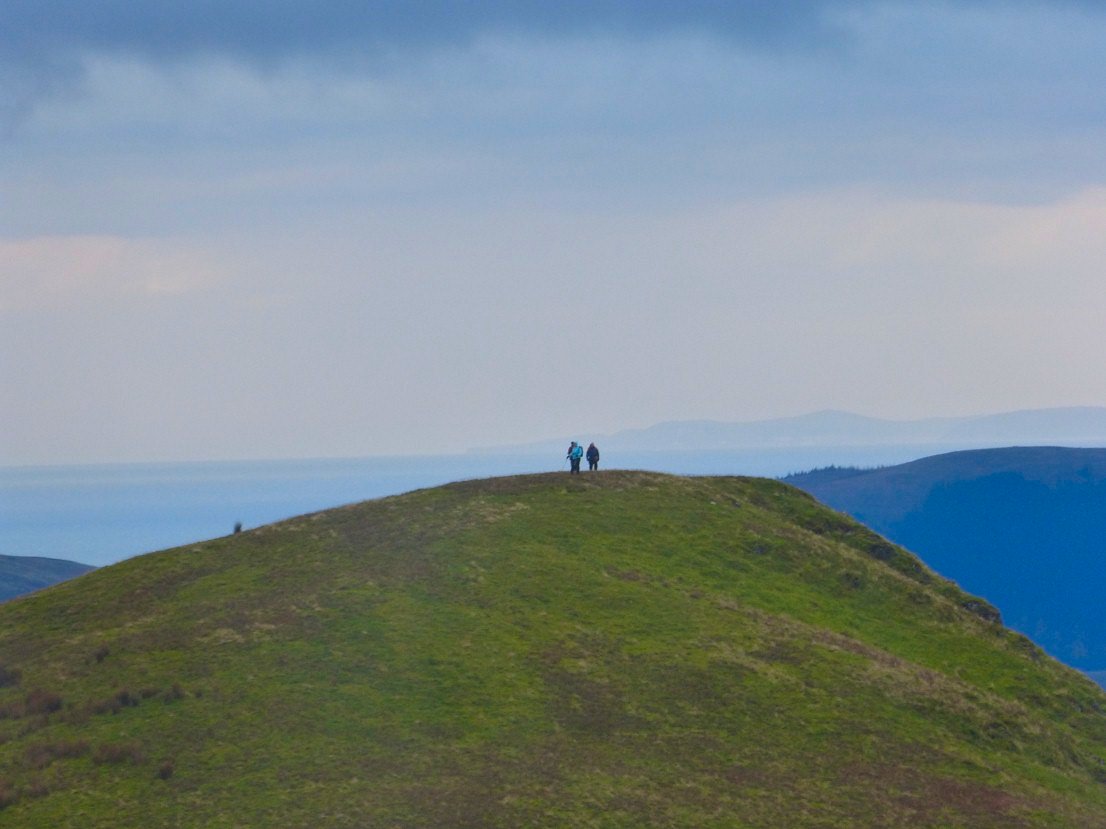 Crowded Floutern Kop.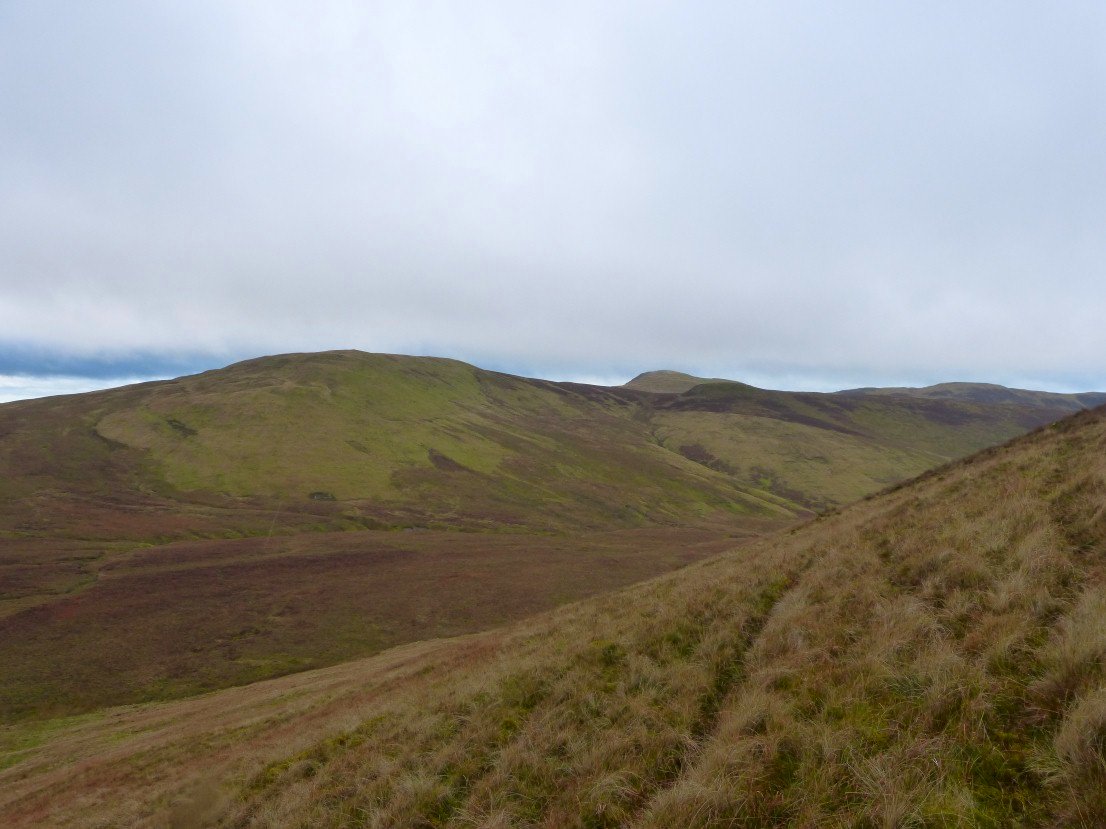 Gavel Fell with Blake Fell beyond.
The Lorton valley gets a little sunshine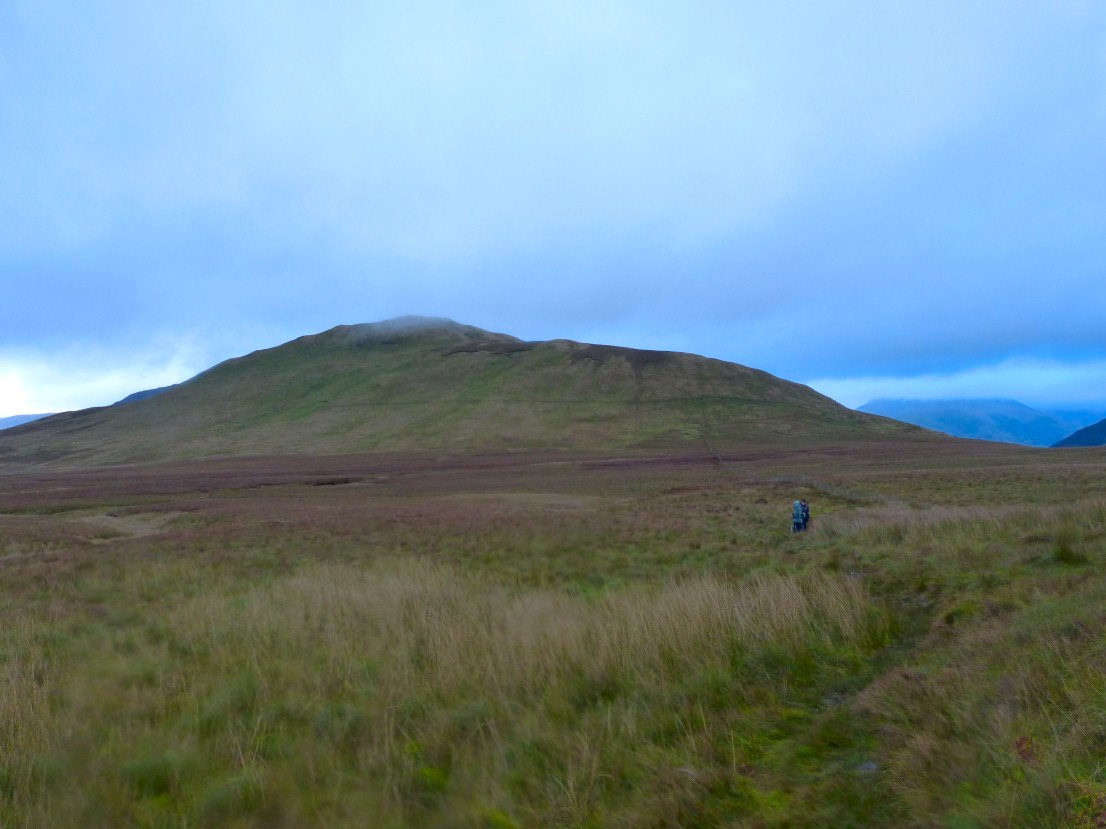 Hen Comb nearly clear as we cross the very wet Whiteoak Moss. Sue and Helen returned along the valley leaving me to take the high road.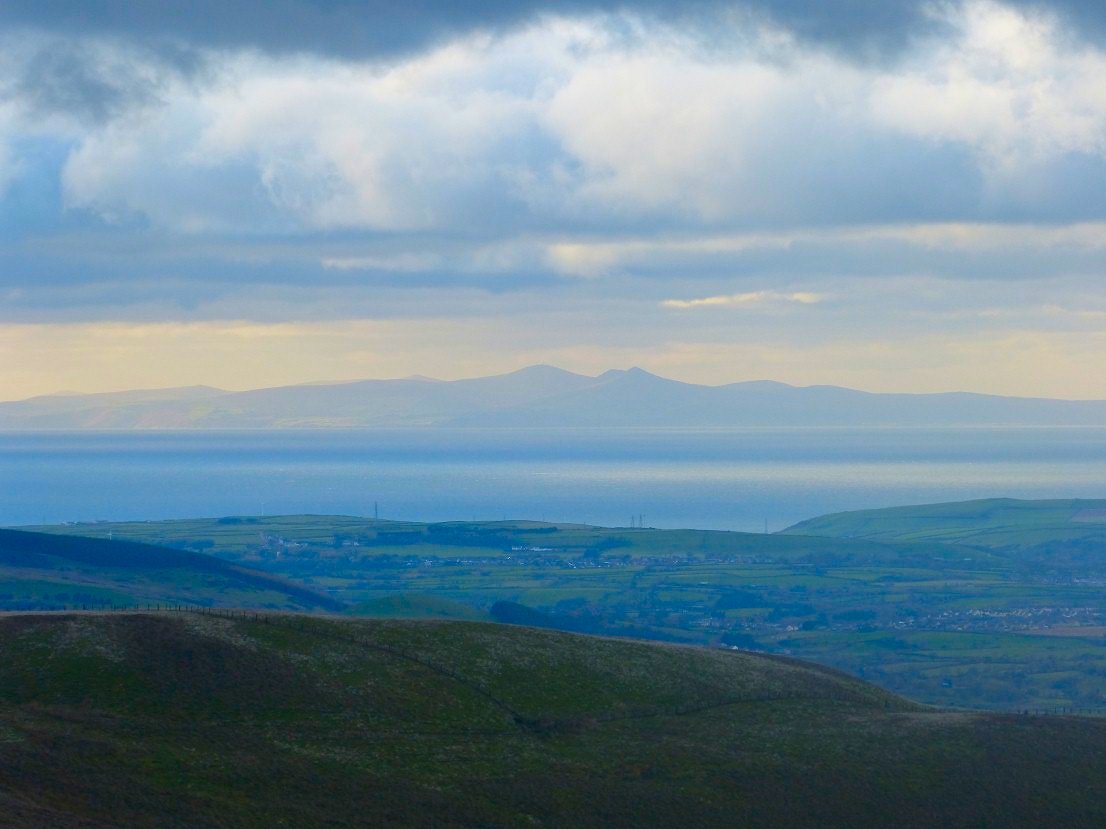 The Isle Of man well seen.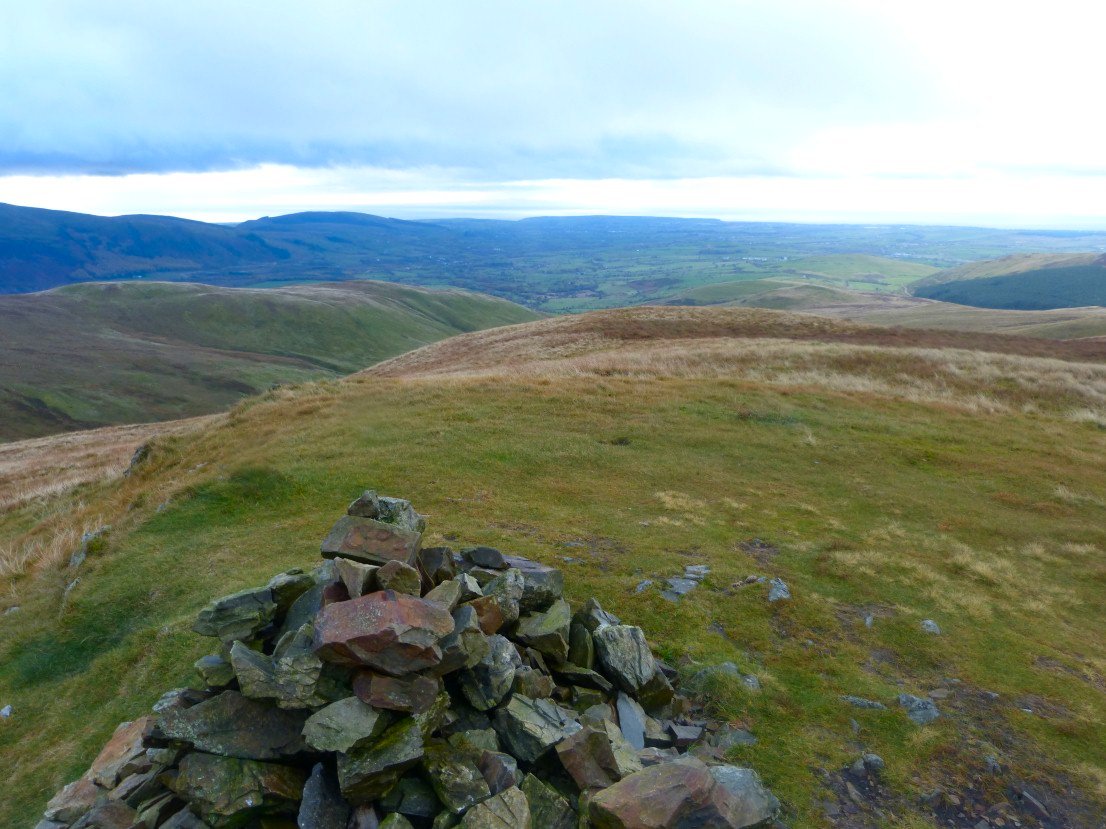 Gavel Fell.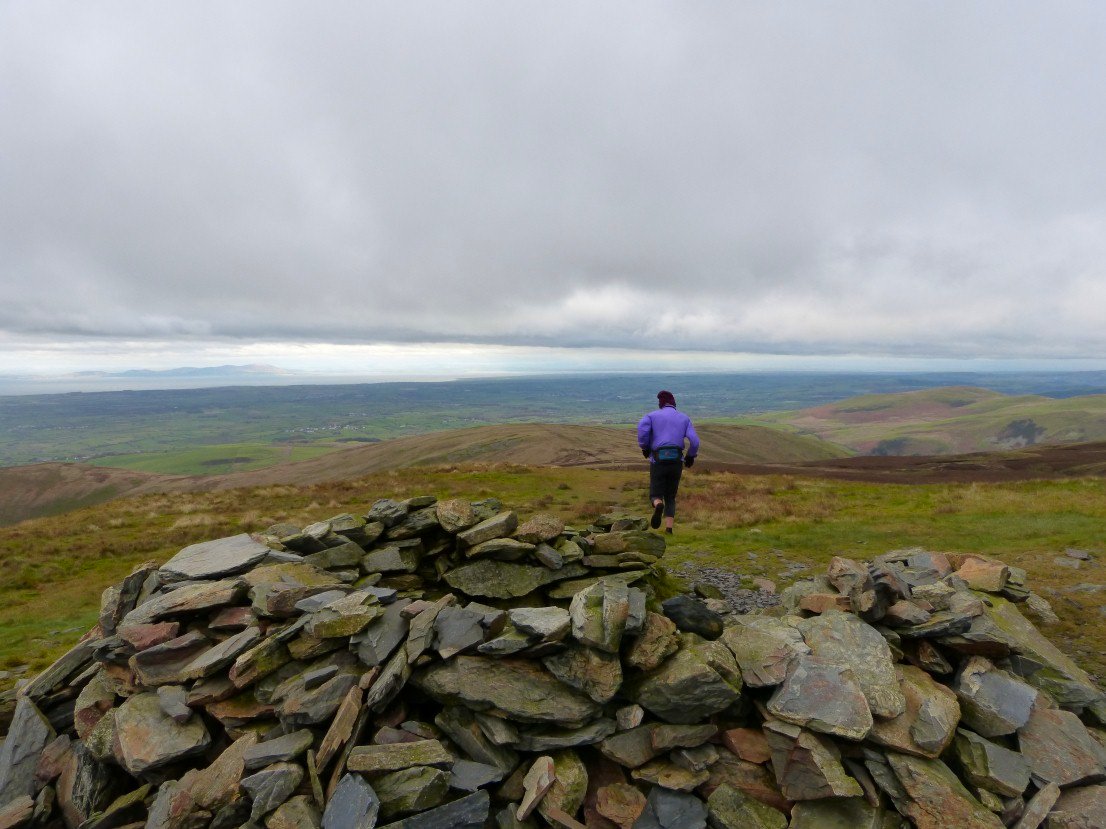 Followed by Blake Fell and fell runner.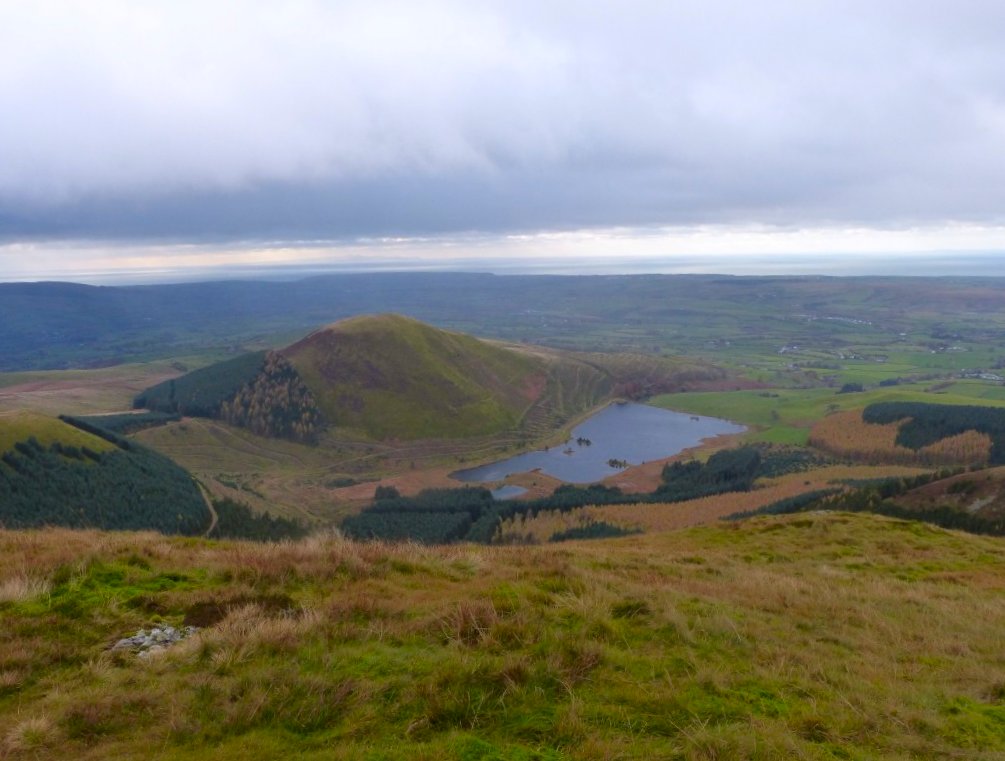 Cogra Moss from Blake Fell.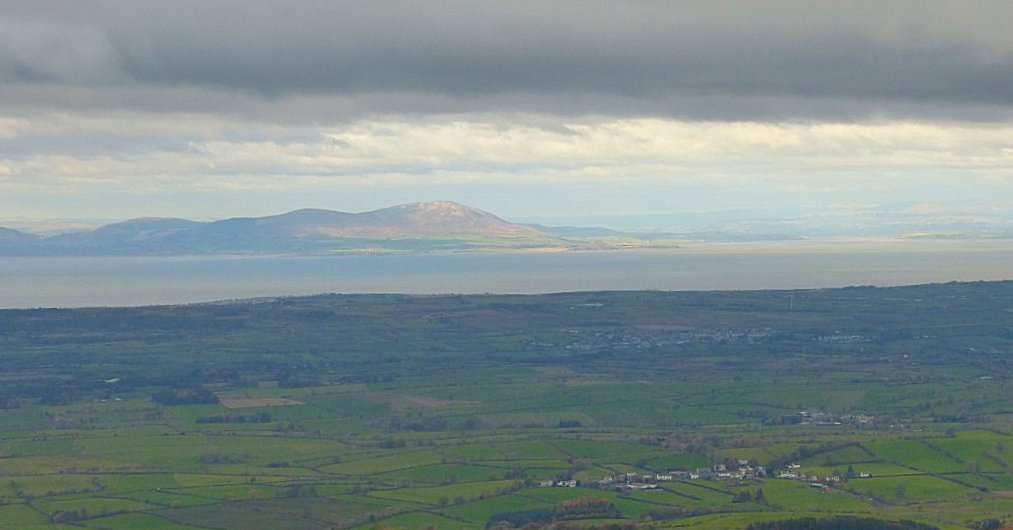 Sunny Scotland.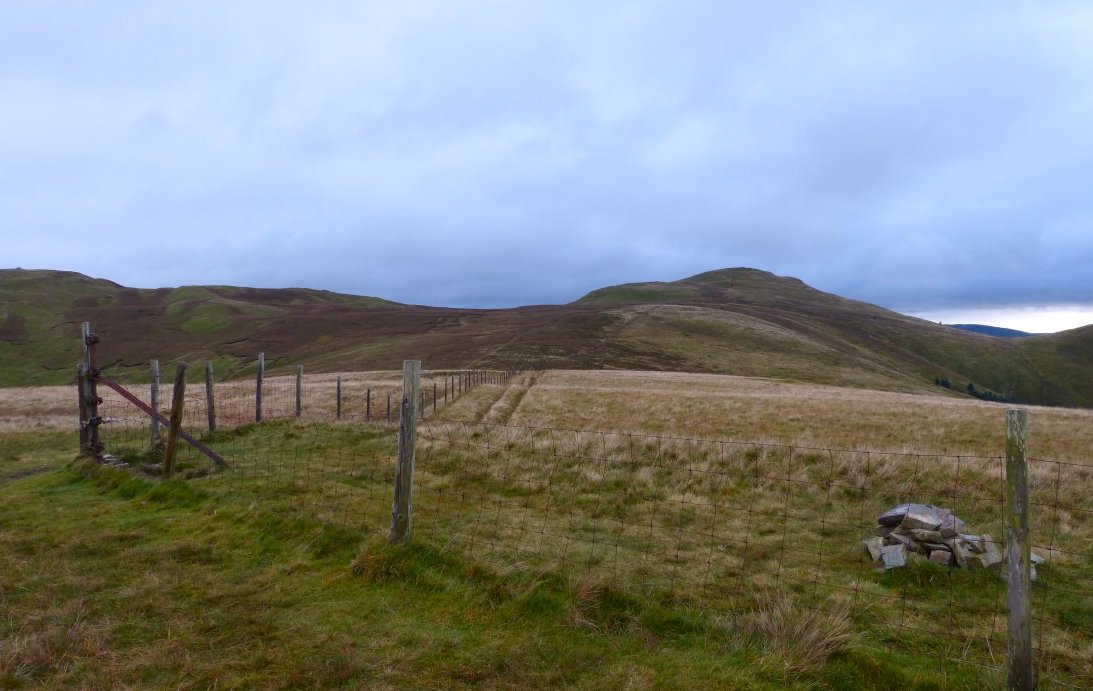 Looking back to Blake Fell from Burnbank Fell.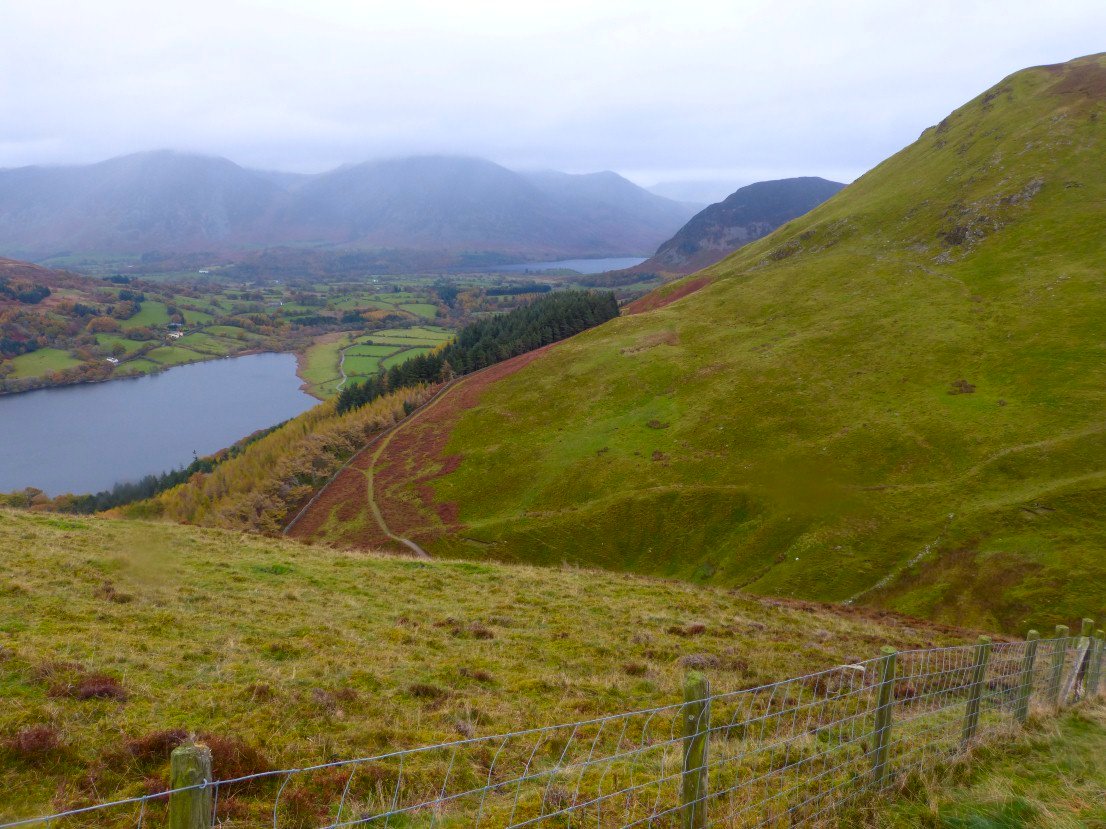 You can cut the corner if returning to Loweswater by following this fence. Mellbreak is peeping out behind Carling Knott.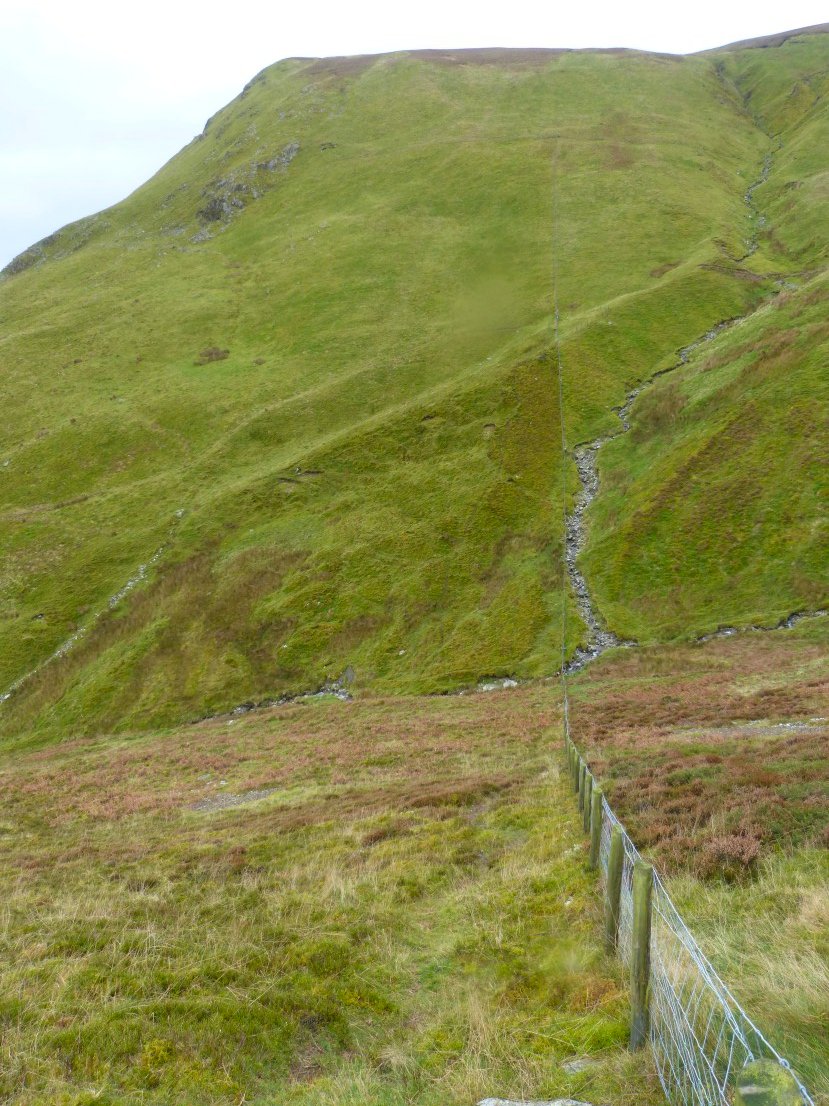 It's a steep drop down by the fence.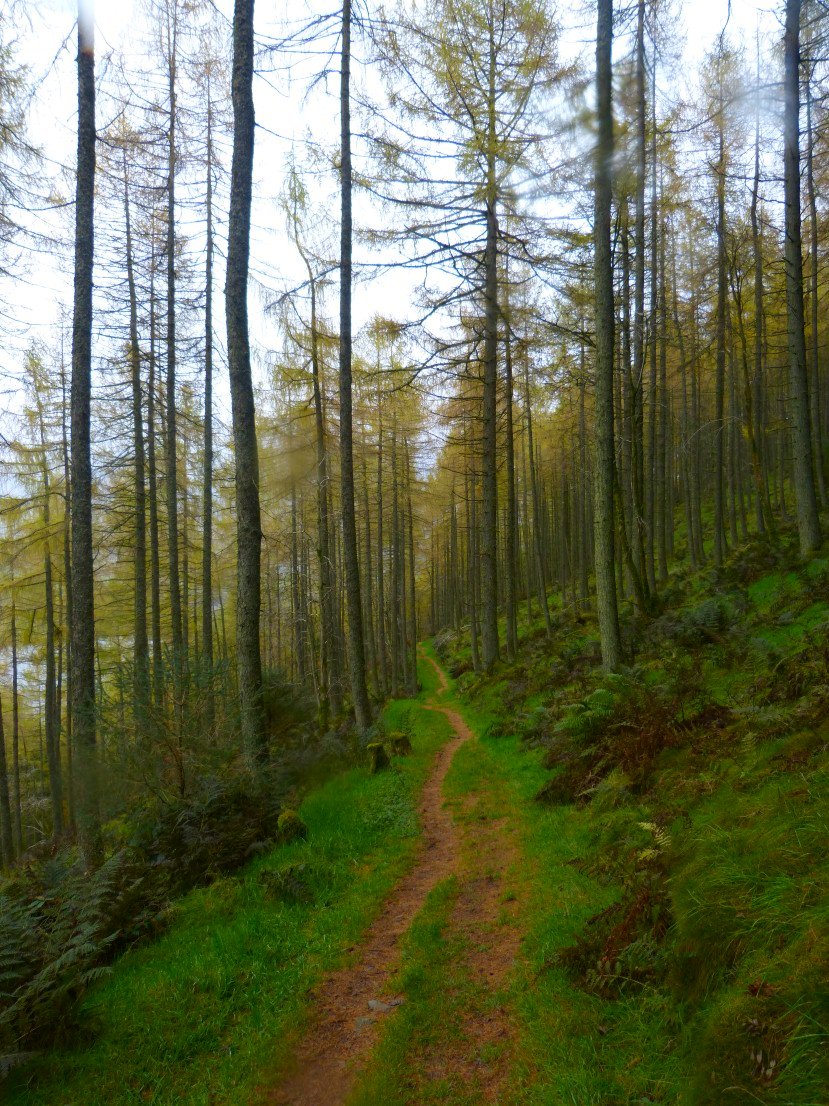 The lovely path which slants diagonally through Holme Wood.
I was soon back at Maggie's Bridge and as Sue was staying over in the Lakes with Helen I decided to take the scenic route home down through the Lakes. As I was passing Ings I saw that the fells to my left were bathed in a super orange glow and to my right there was a unexpected but spectacular sunset. I did an emergency left turn to the High Borrans road and although I was too late to catch the orange fells I did manage to watch the sun setting and here are a few pictures.