WWW.KARLSWALKS.CO.UK
PICTURES AND TRIP REPORTS FROM MY WALKS IN THE ENGLISH LAKE DISTRICT
---
Half a Coledale Horseshoe
23rd October 2016
Route - Braithwaite - Braithwaite lodge - Barrow - Barrow Door - Outerside - High Moss - Causey Pike - Scar Crags - Sail - The Scar - Crag Fell - Coledale Hause - Force Crag Mine road - Braithwaite. (about 10 miles 3500ft ascent )
We really have been lucky with the weather in October and Sunday was another superb Autumn day although the wind on the tops was arctic at times.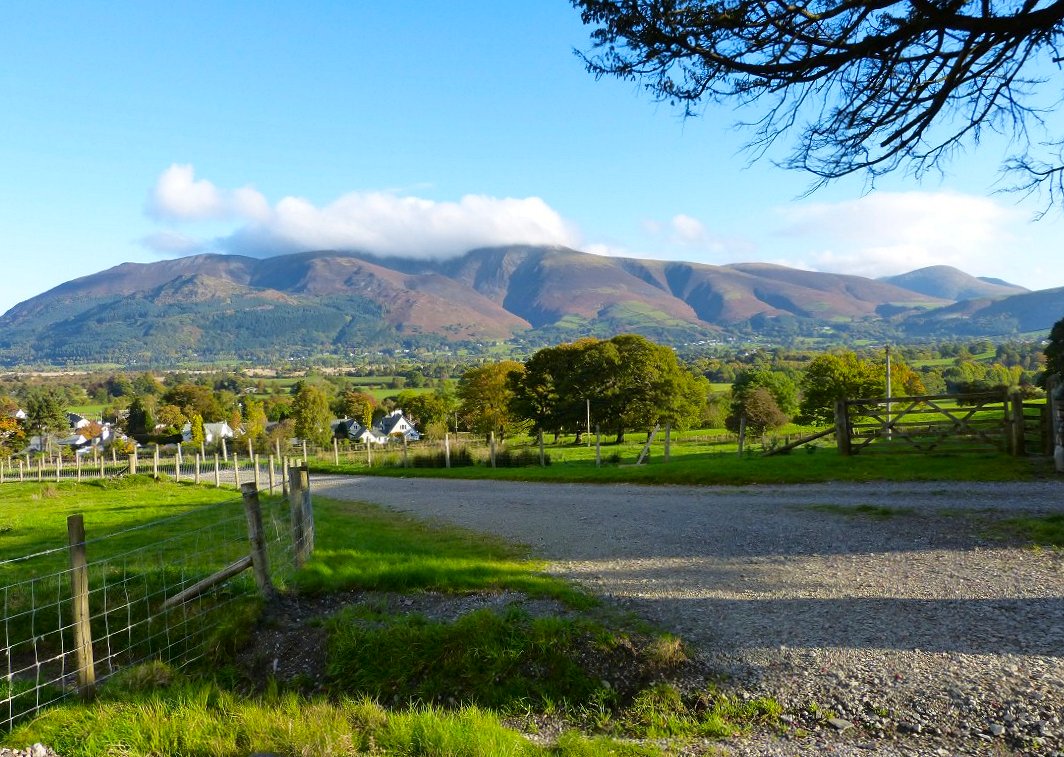 Skiddaw and attendant fells from the lane near Braithwaite lodge.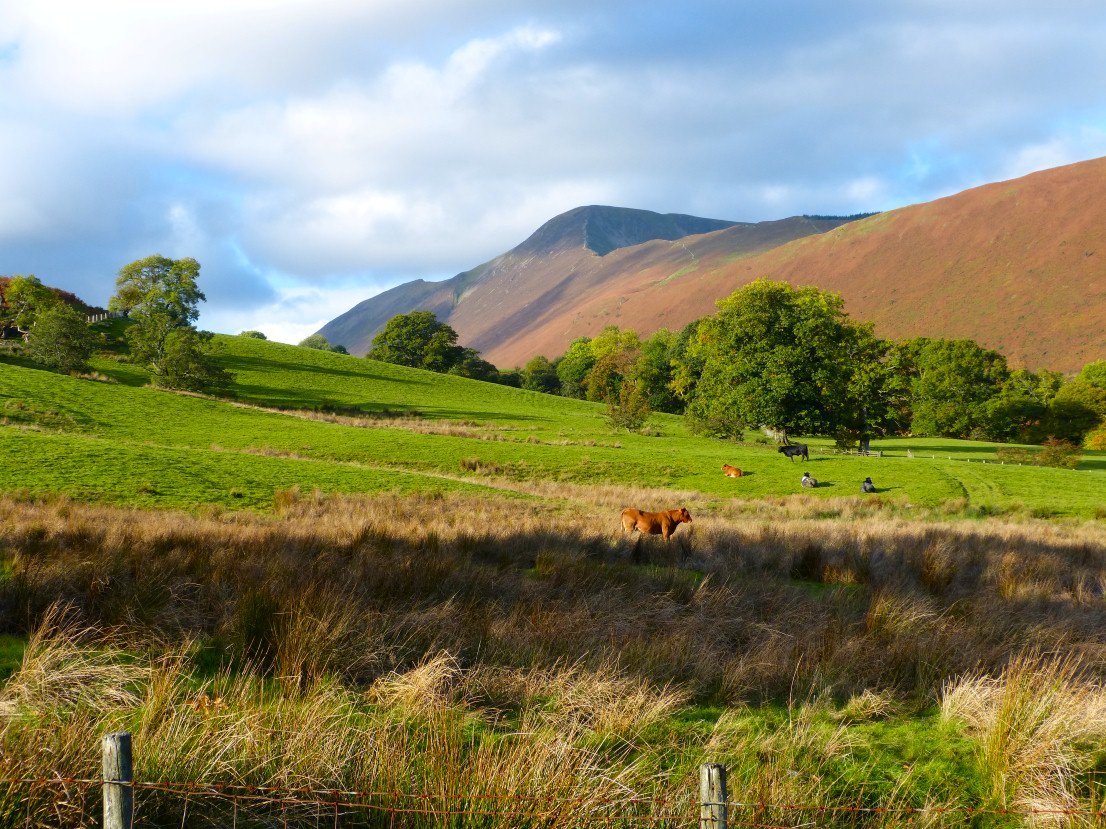 Grisedale Pike.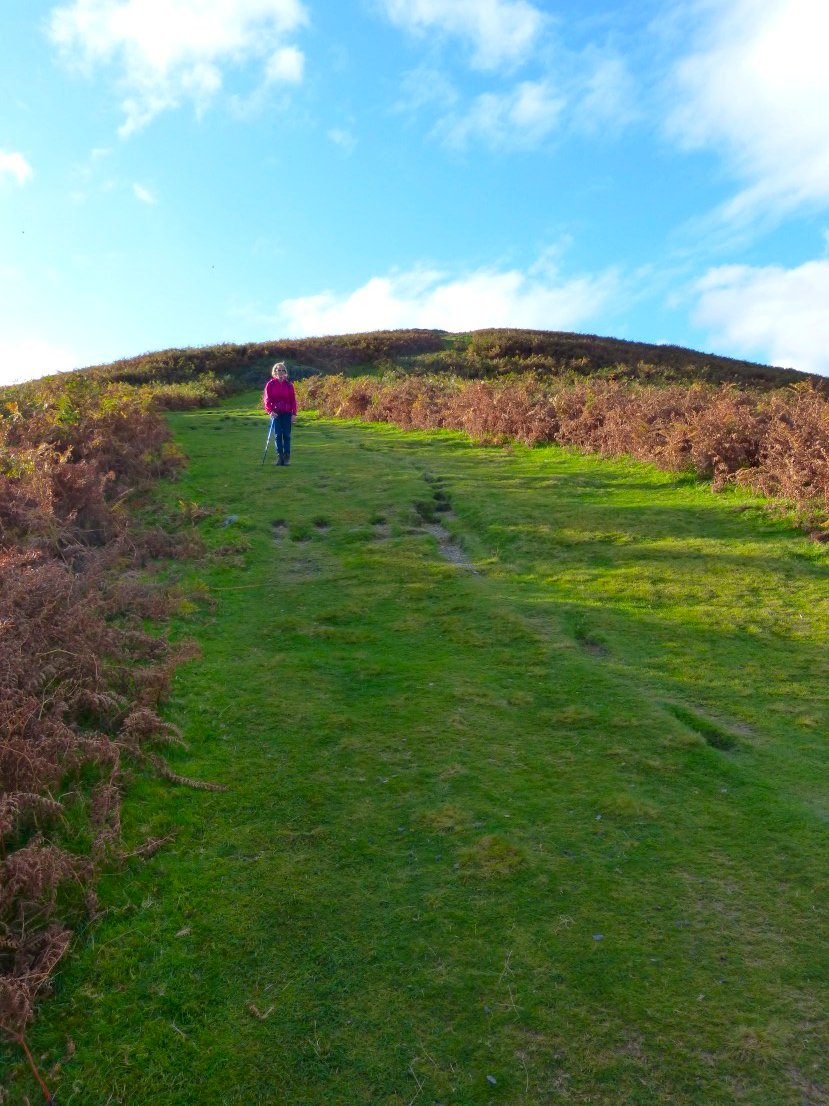 Lynn tackles the steep start to Barrow.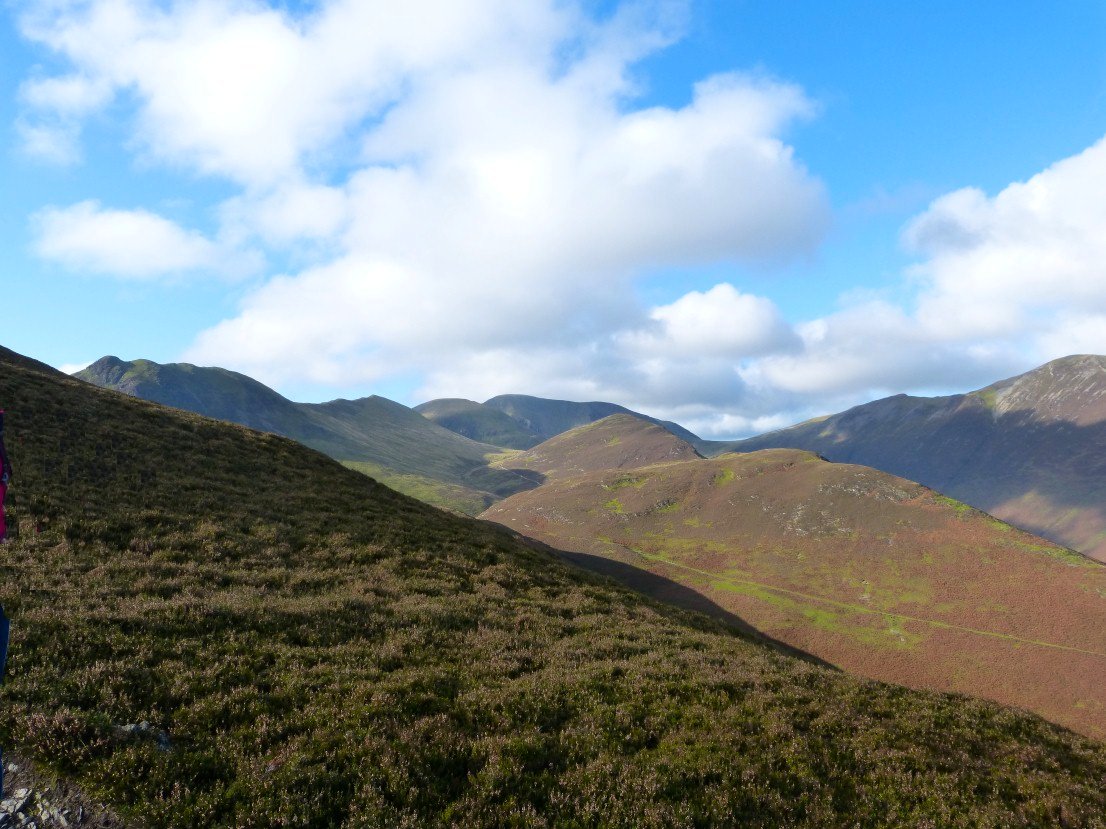 Grand view of the hills we have to climb from the little saddle on the way up Barrow. Casey Pike and Scar Crags on the left leading up to Sail and Crag Hill.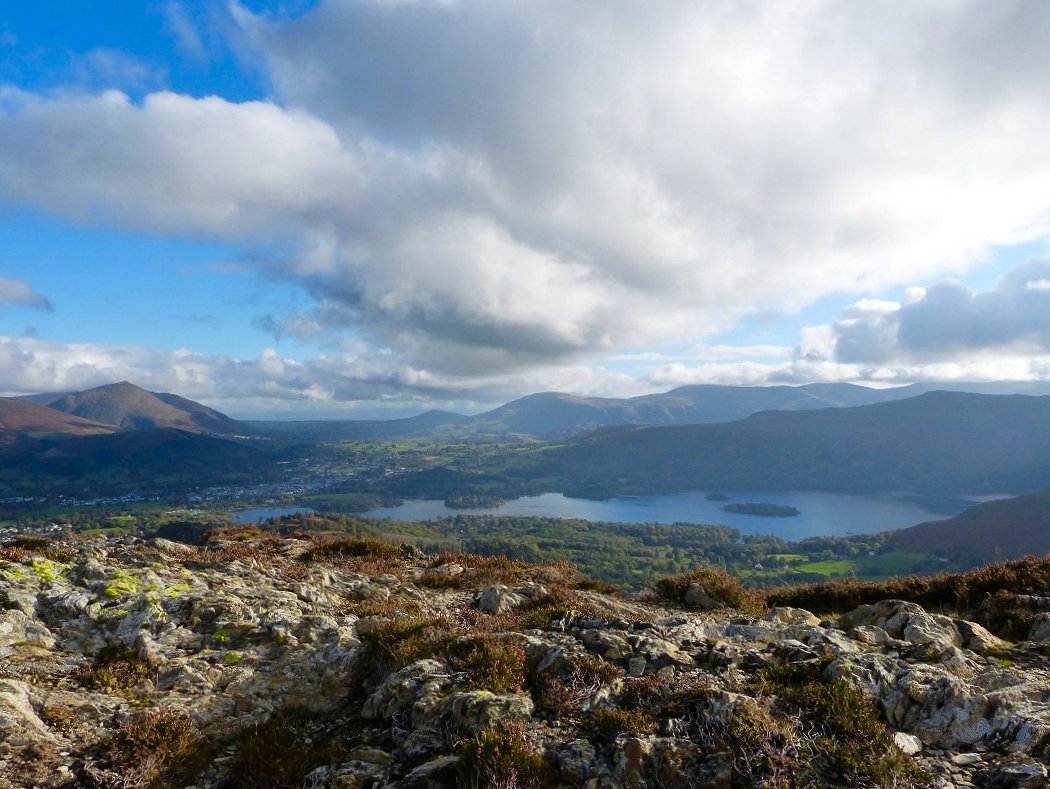 On Barrow top now looking to Derwentwater, Keswick, the central ridge then the Dodds. Great Mell fell in the far distance.
Another stiff little climb on to Outerside.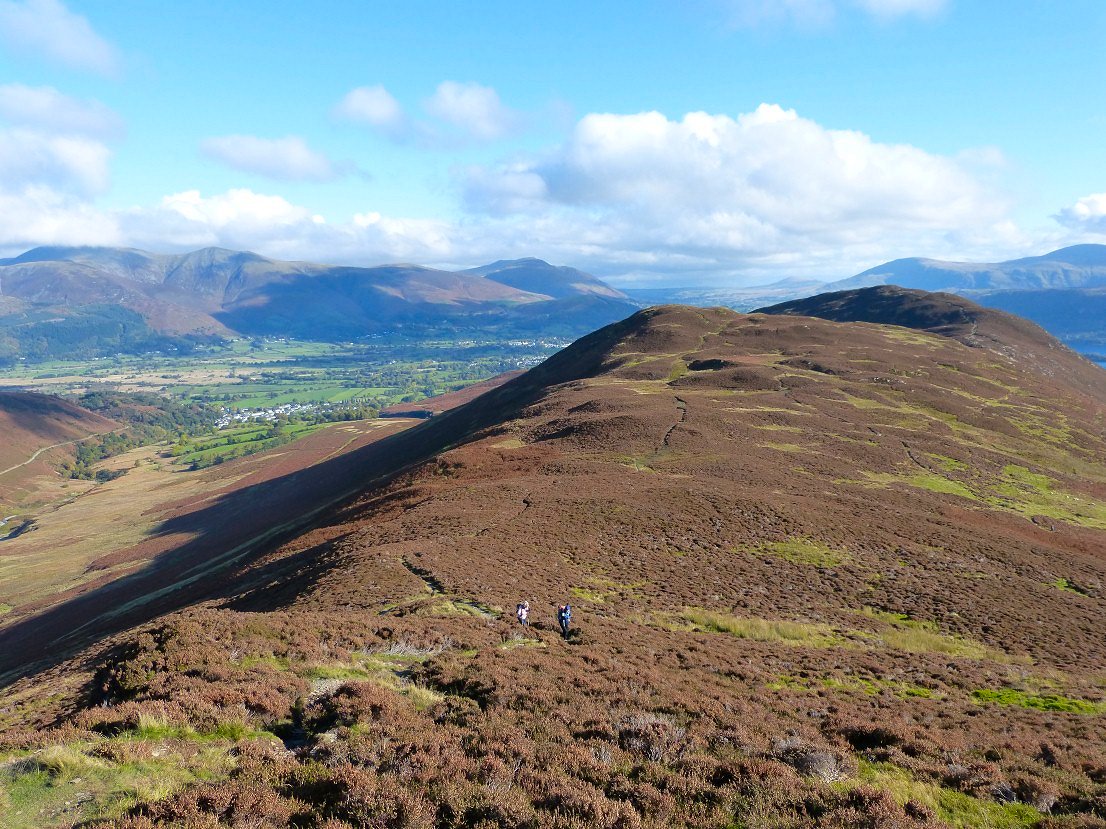 Looking down from Outerside to Stile End and Barrow beyond.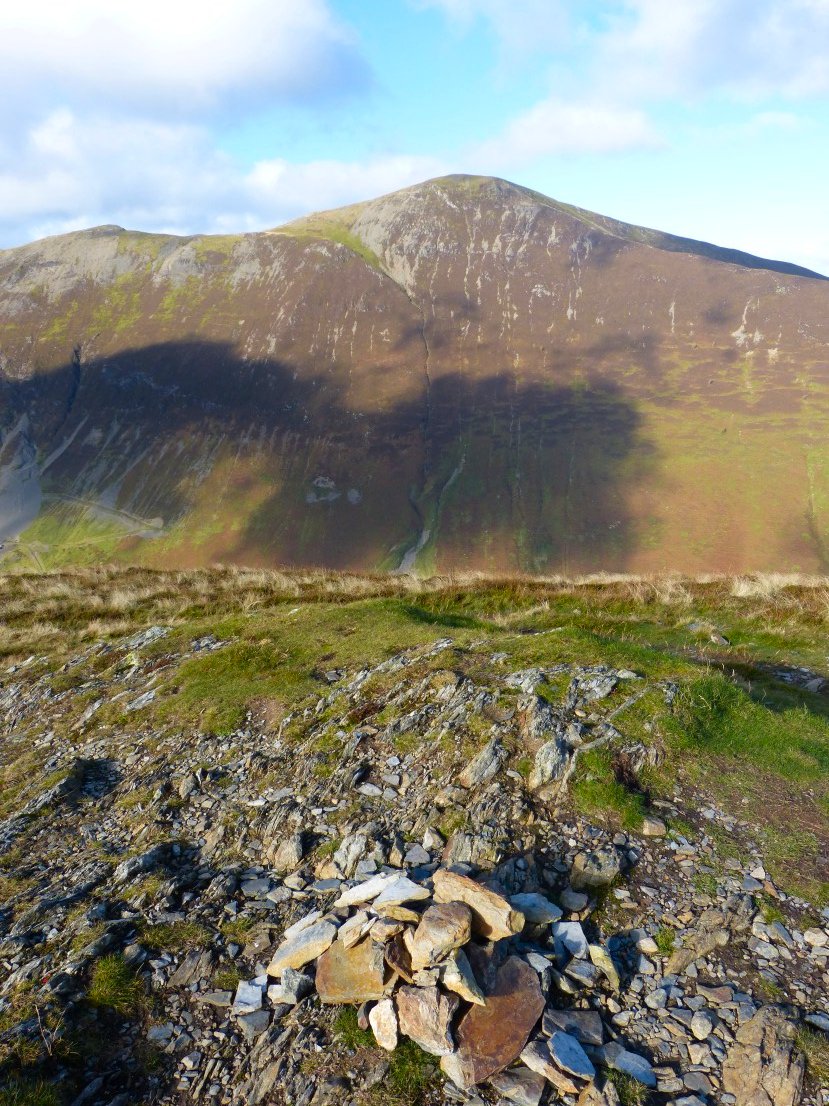 Grisedale Pike from Outerside.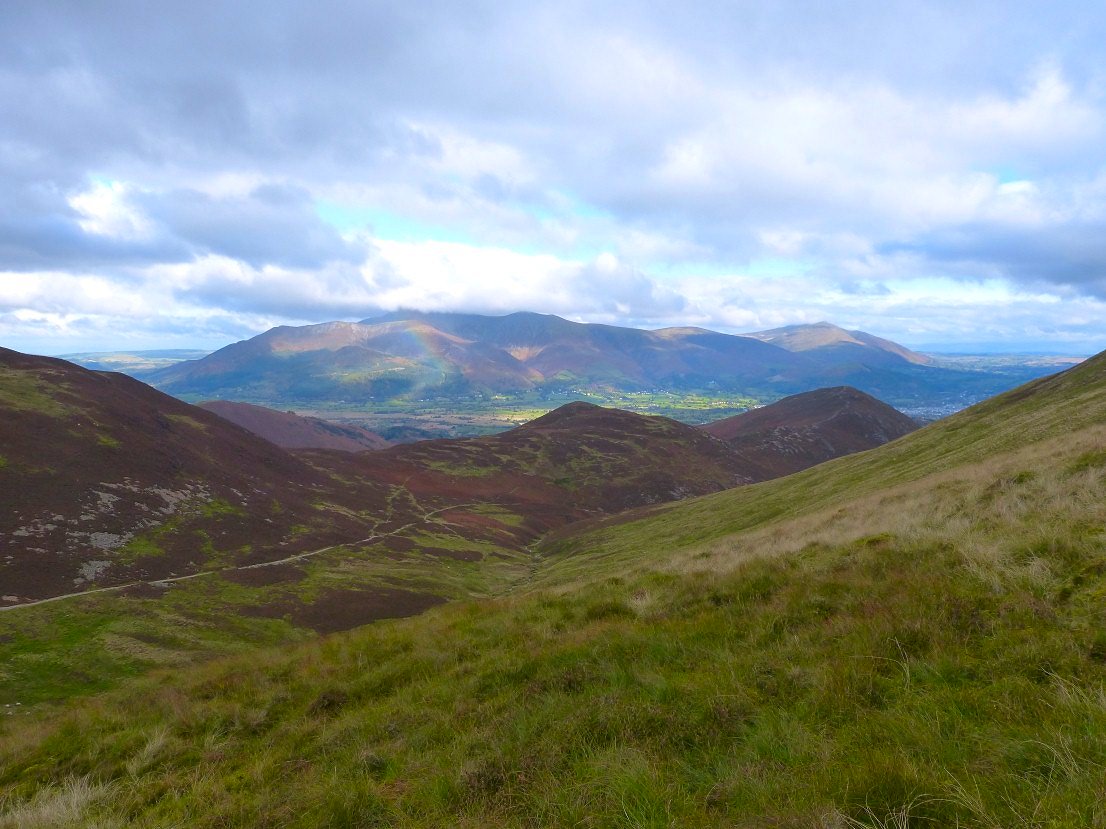 From Outerside we drop down to High Moss then take the clear slanting path up to Causey Pike, getting a great view of the Autumn colours on Skiddaw.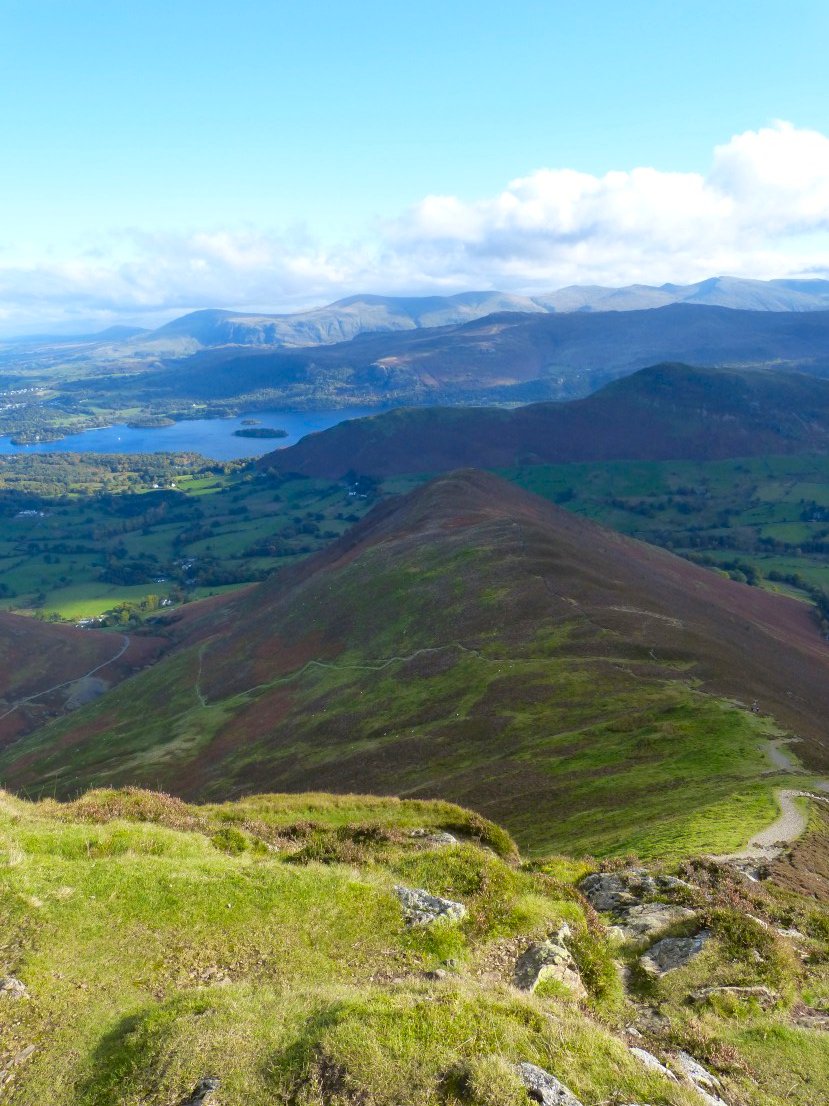 Rowling End from Causey Pike..
Folk reaching the top of Scar Crags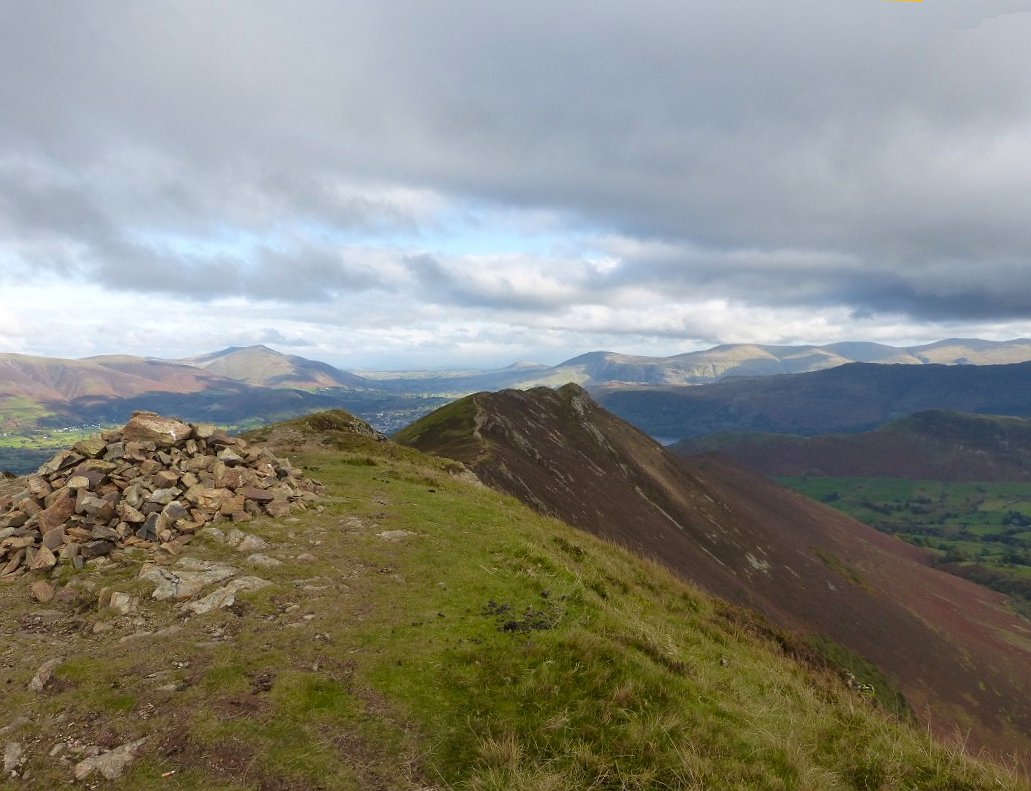 Soon we are there ourselves.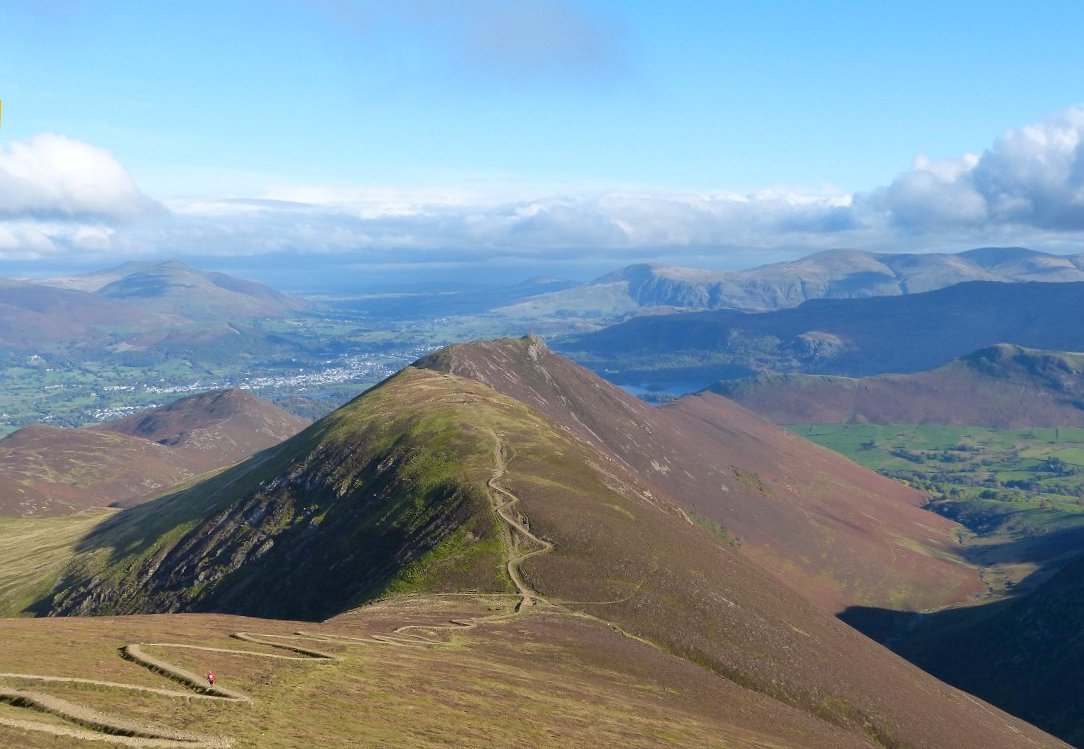 A view down from the zig zag path to Sail showing the ridge from Rowling End to Scar Crags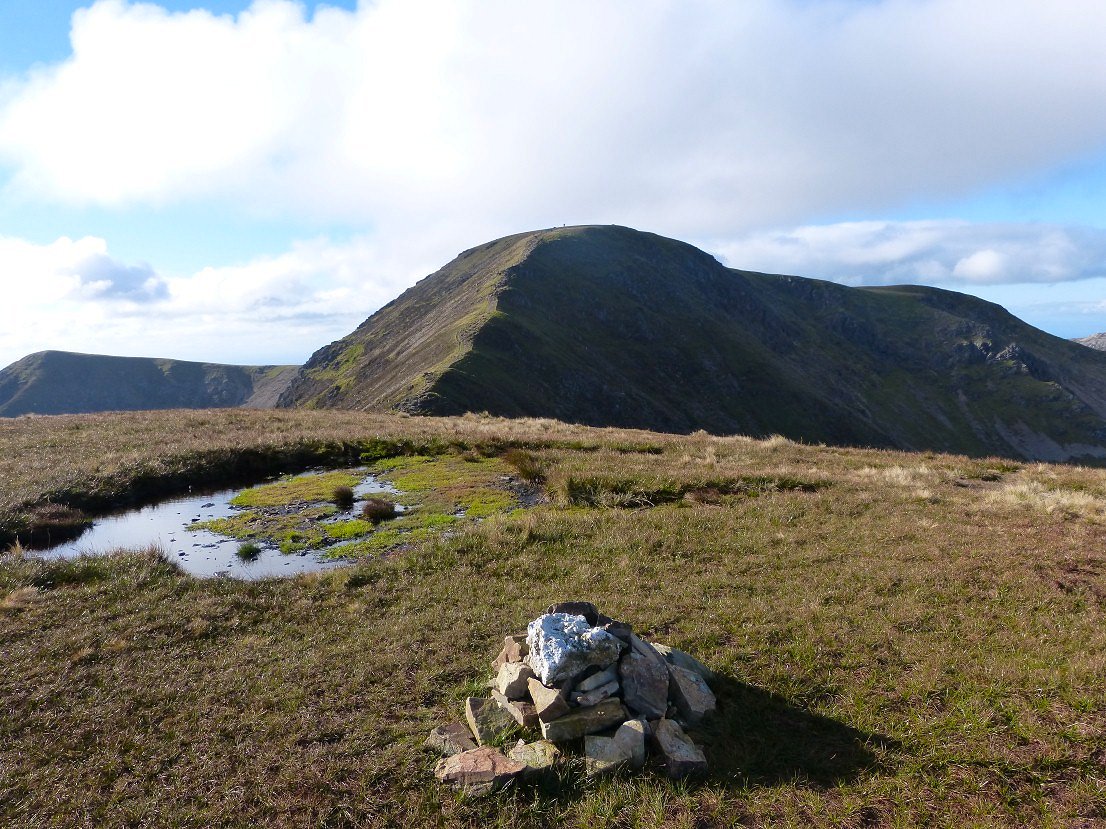 Sail top. The cairn has been moved from the little pond where it used to stand.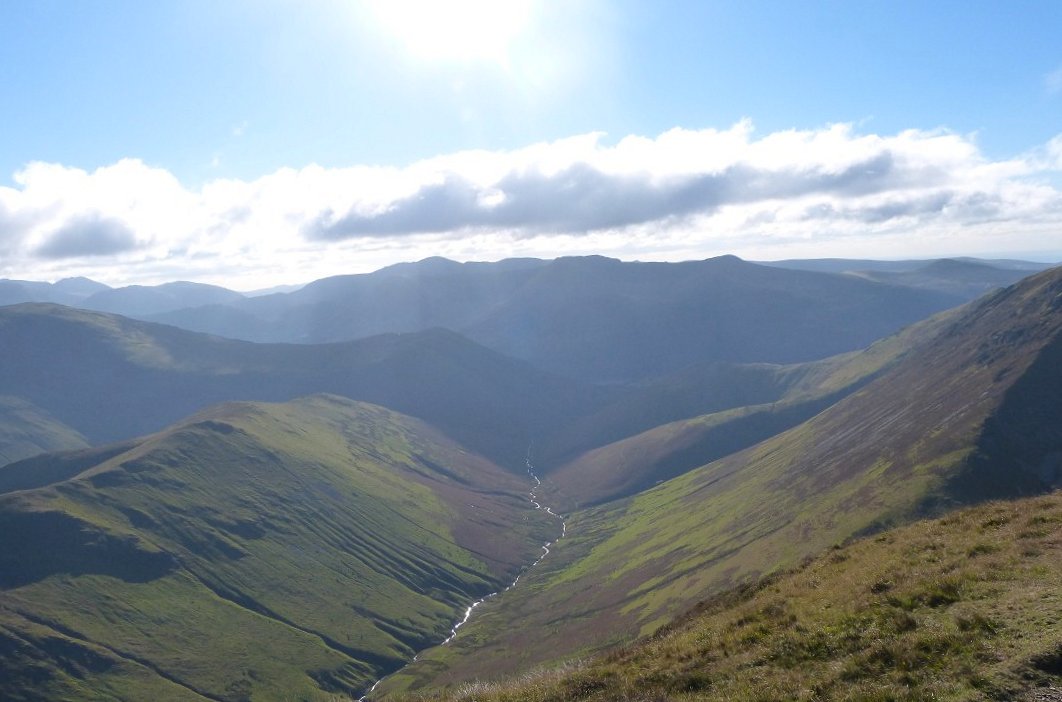 The valley of Sail Beck. High stile ridge in the distance.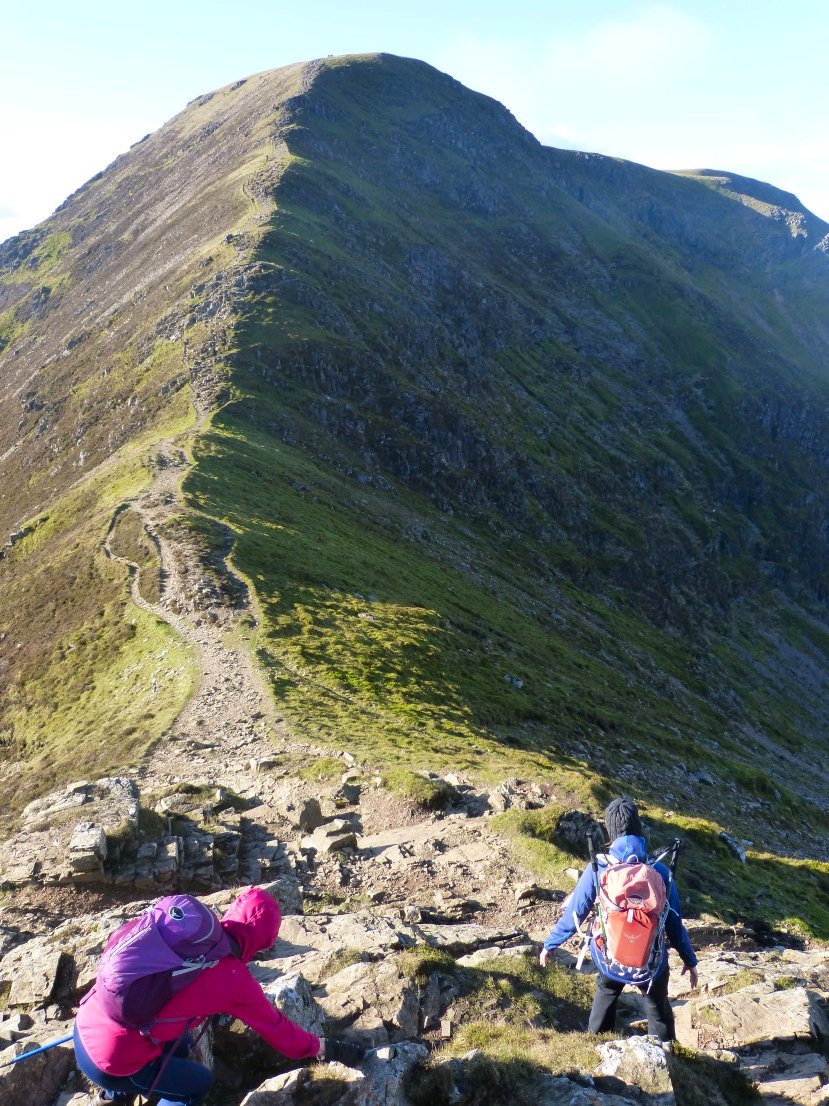 Sue was a little apprehensive about the climb up the Scar but apart from one brief episode her vertigo didn't bother her.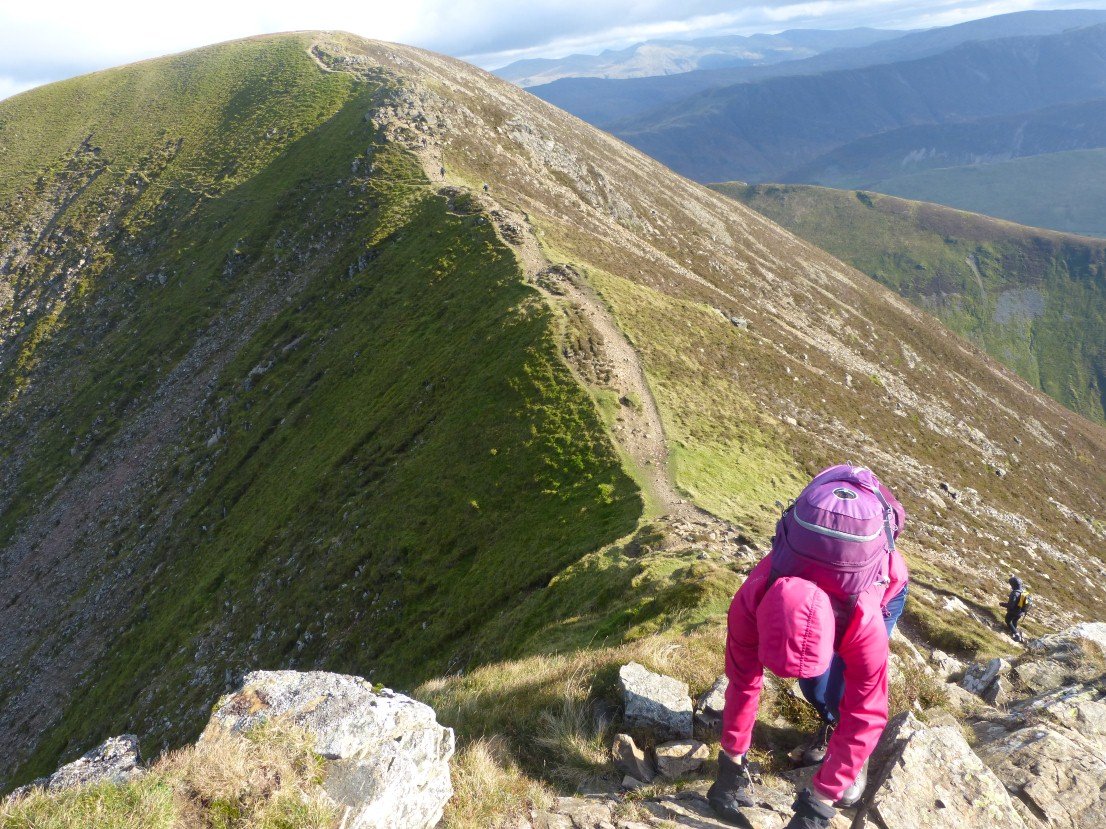 Lynn on the climb.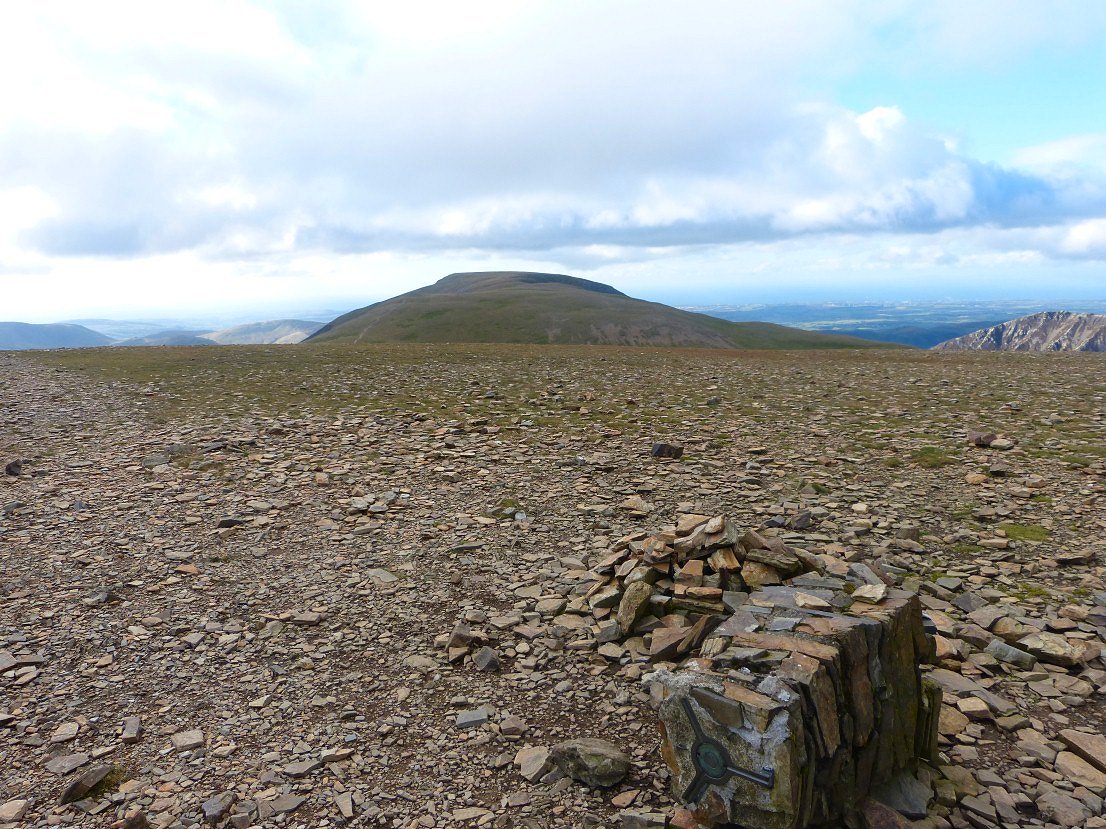 Grasmoor and the broken trig column on Crag Hill.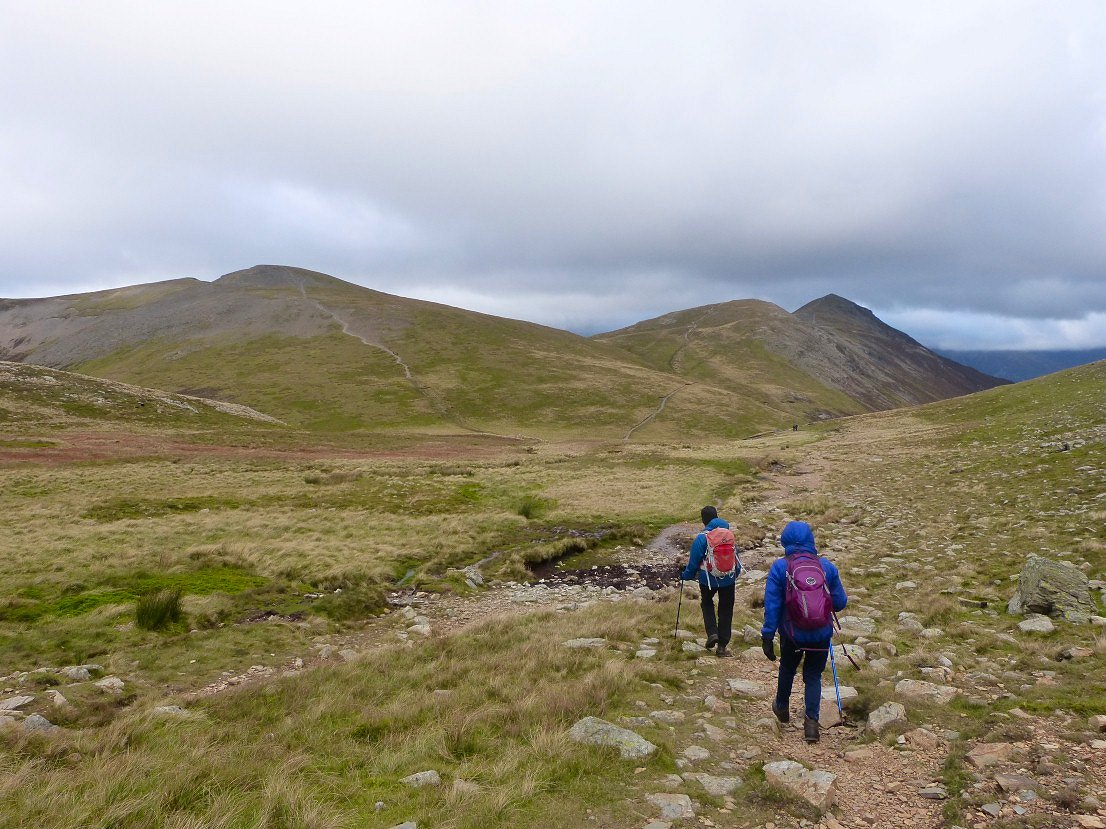 Walking down to Coledale Hause. This is one of the places where the wind was absolutely freezing.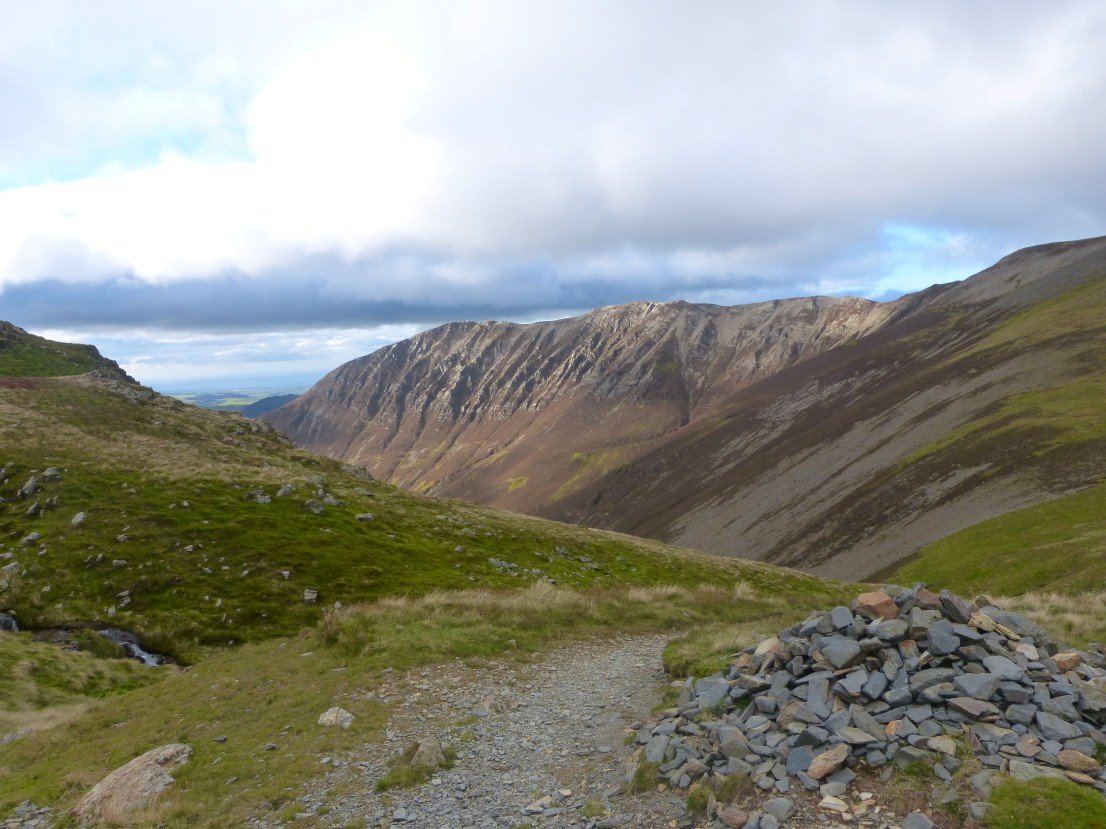 Whiteside catches a little sunshine.
Coming down to the mine road we get a nice view of Outerside with Barrow peeping up at the back.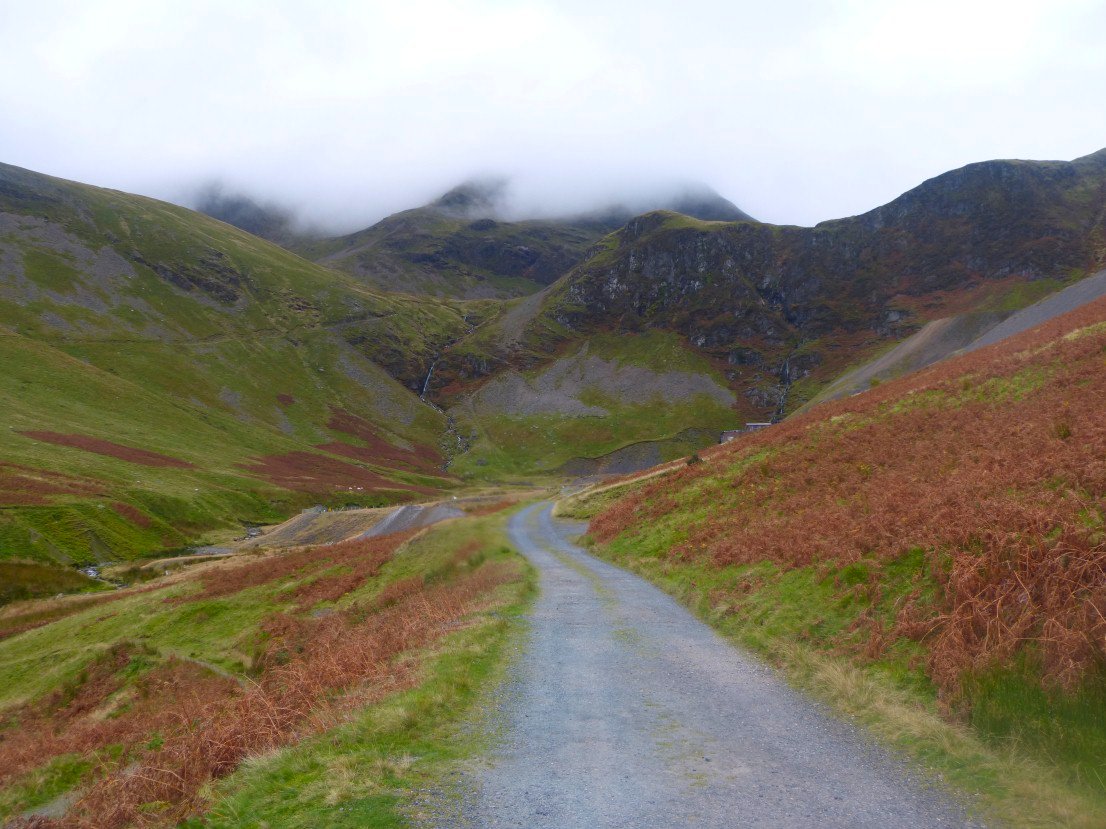 Looks like we timed our descent to perfection.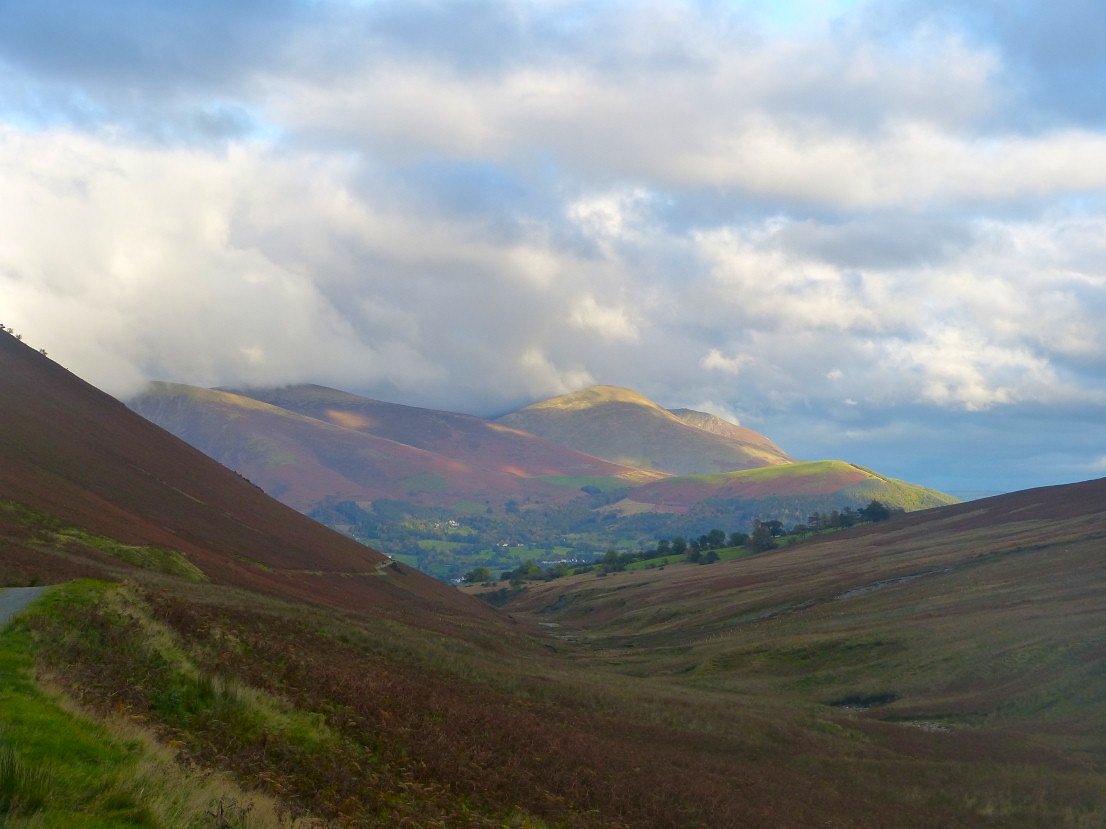 Blease fell on Blencathra in the evening sun.