WWW.KARLSWALKS.CO.UK
PICTURES AND TRIP REPORTS FROM MY WALKS IN THE ENGLISH LAKE DISTRICT
---
Around Gowbarrow Fell
3rd July 2016
Route. Airia Force car park - Bernard Pike - Green Hill - Gowbarrow Fell - Great Meldrum - Little Meldrum - not Watermillock Fell - Swinburn's Park - Terrace path - Aira Force. The Hause - Watermillock Fell
(about 6.5 miles 1900 ft ascent)
A trip up to Ullswater this week to climb Gowbarrow fell and visit the Birkett tops in the area.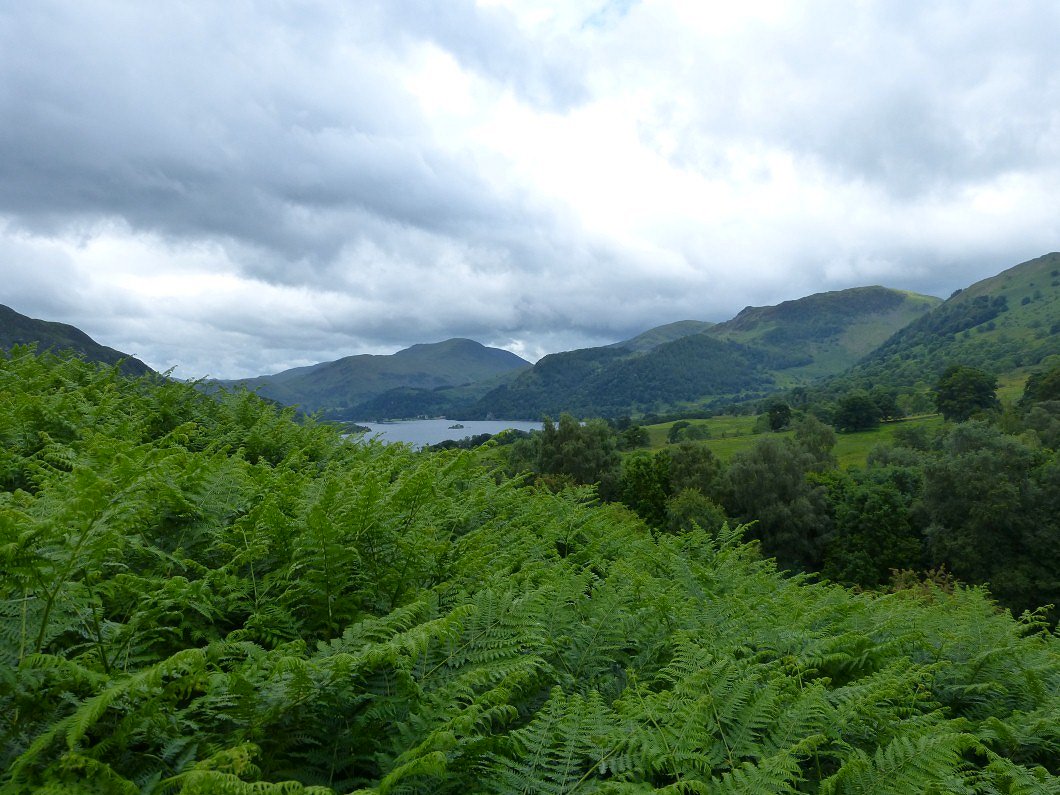 Helen, April and Beefy joined us today. The weather has been warm but wet so all the vegetation including the bracken has run wild. A machete would have been handy at the start of the path up to Bernard Pike.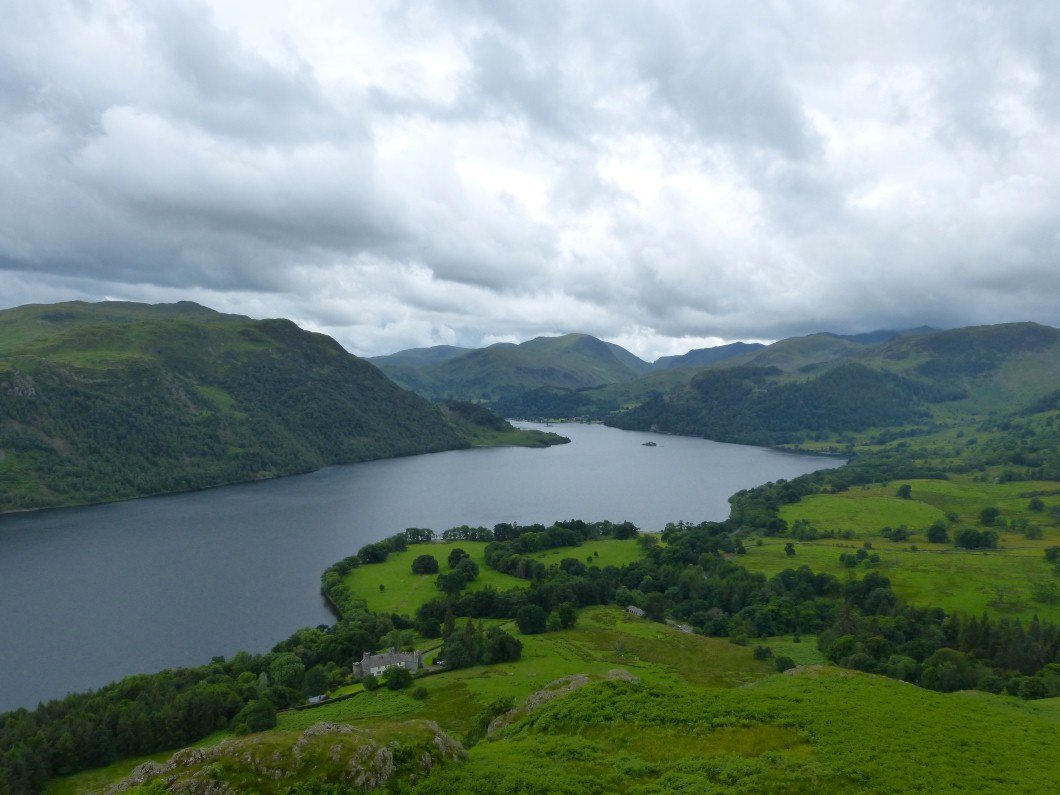 The head of Ullswater from Bernard Pike.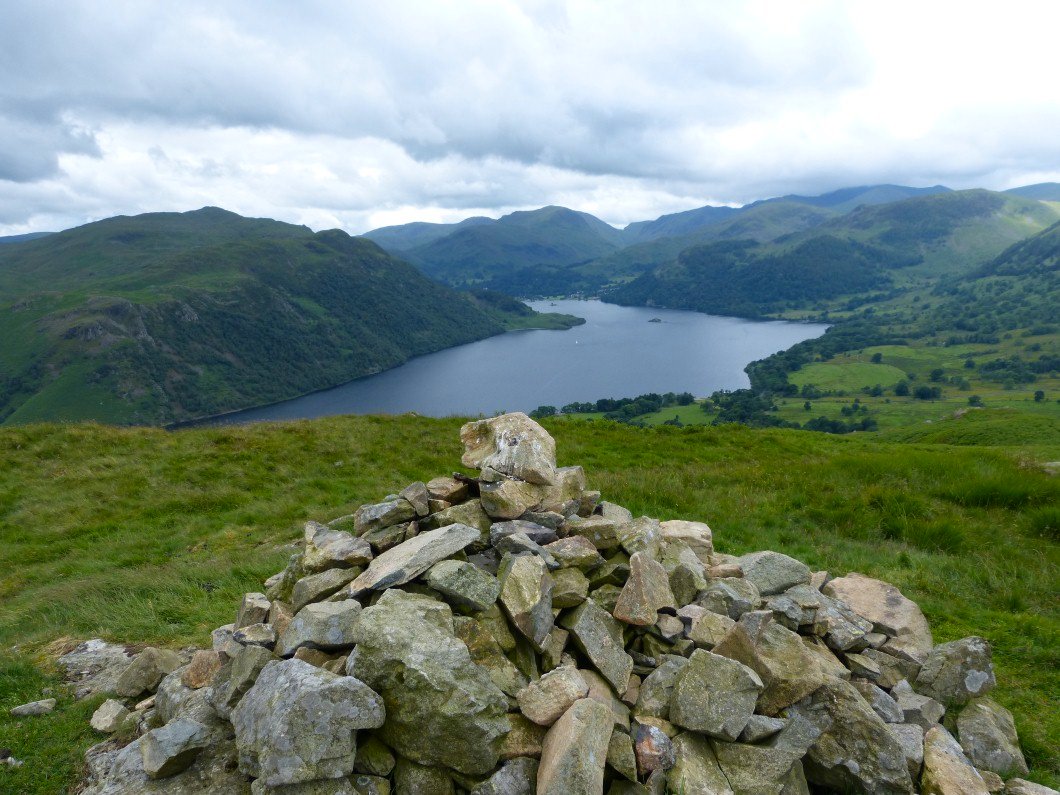 And again from the Birkett top of Green Hill.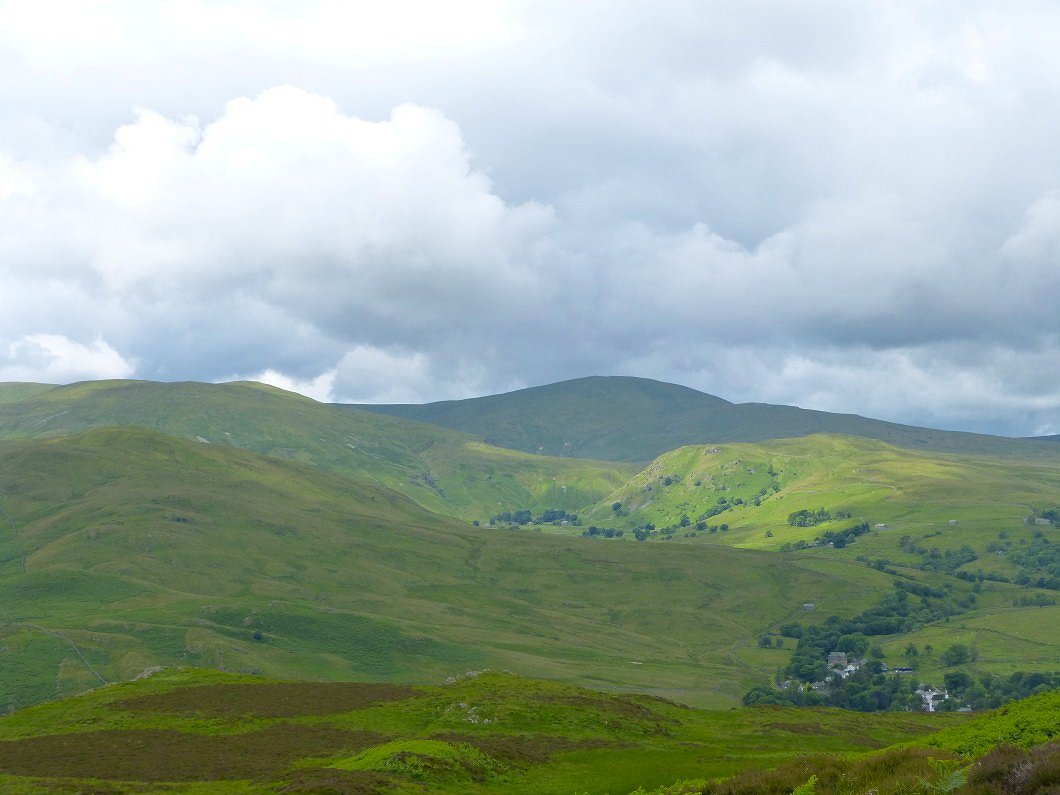 Looking over to a sunny Dowthwaitehead.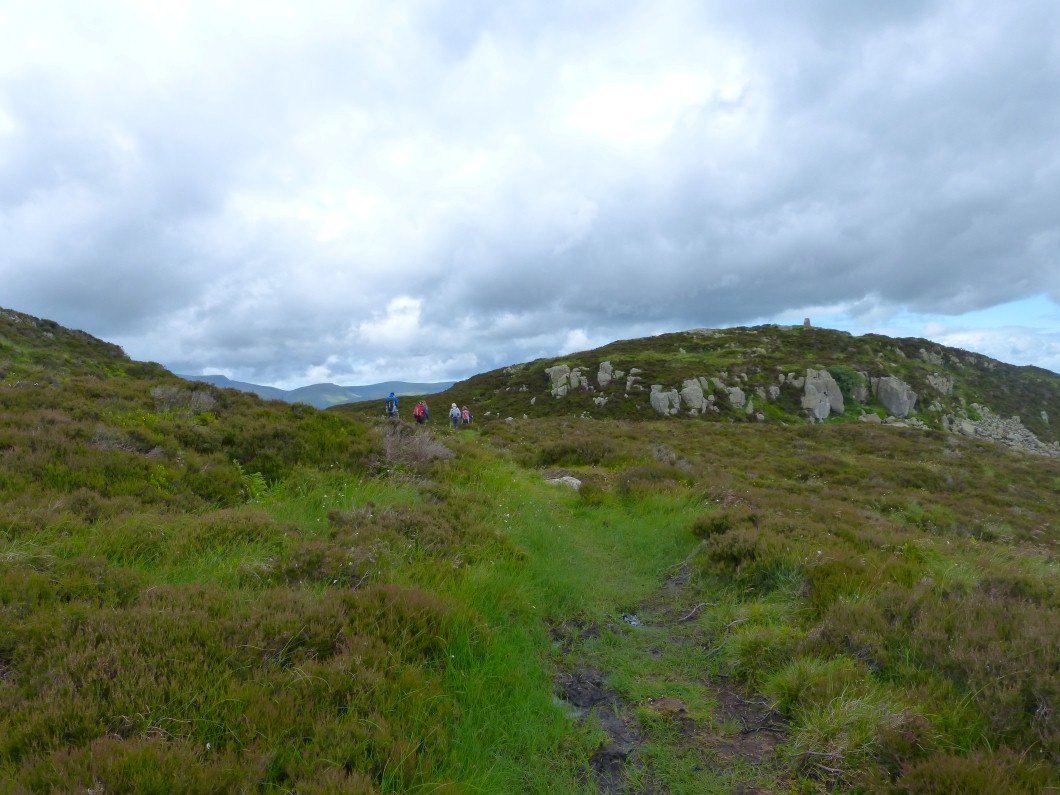 We lost the path in a boggy area from Green Hill to Gowbarrow but we soon spied the top.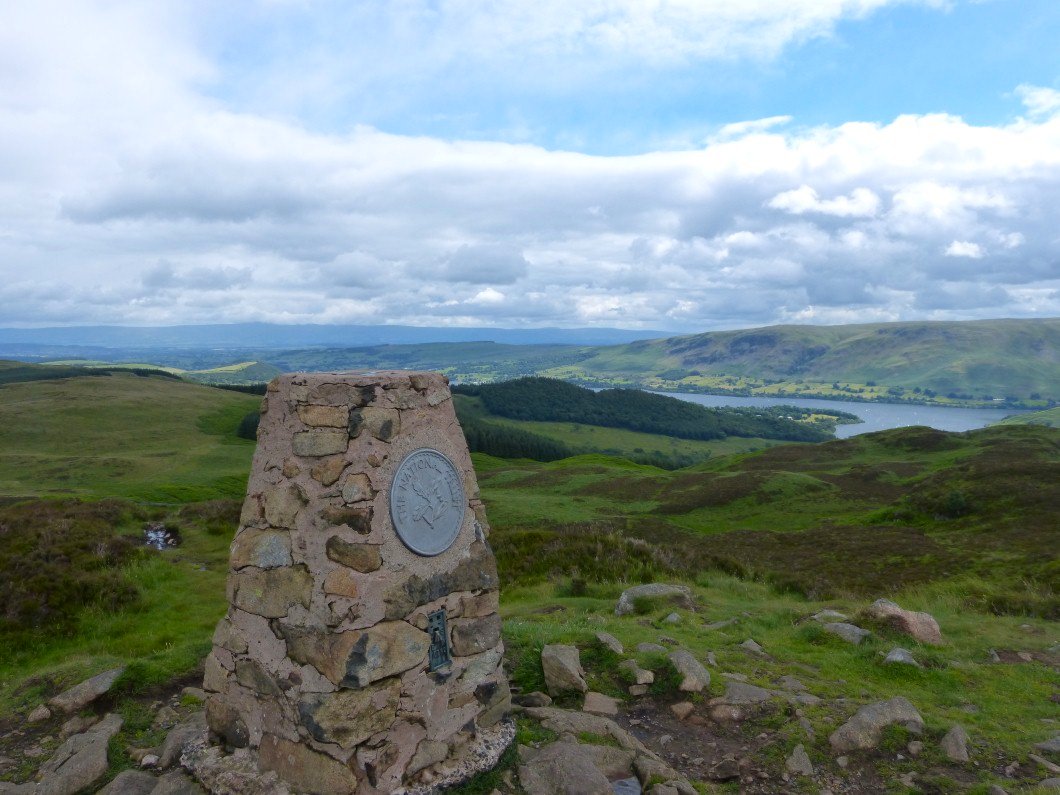 Gowbarrow looking down Ullswater.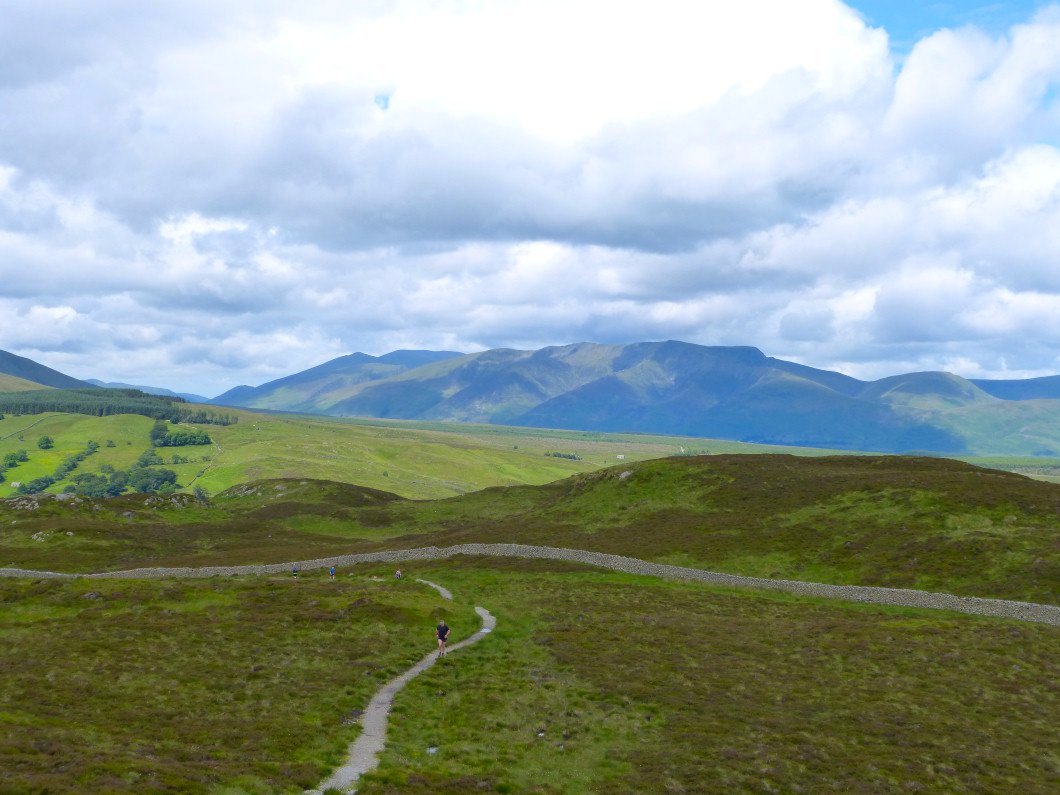 Blencathra from Gowbarrow.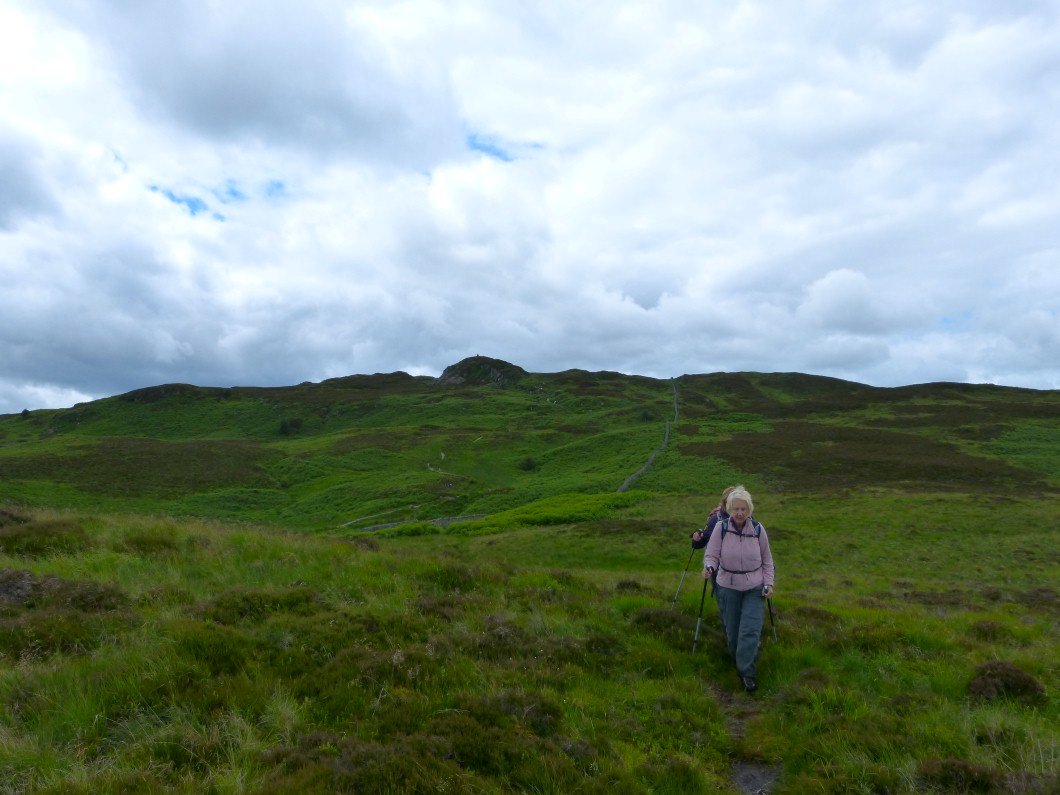 Looking back as we descend then climb again to Great Meldrum.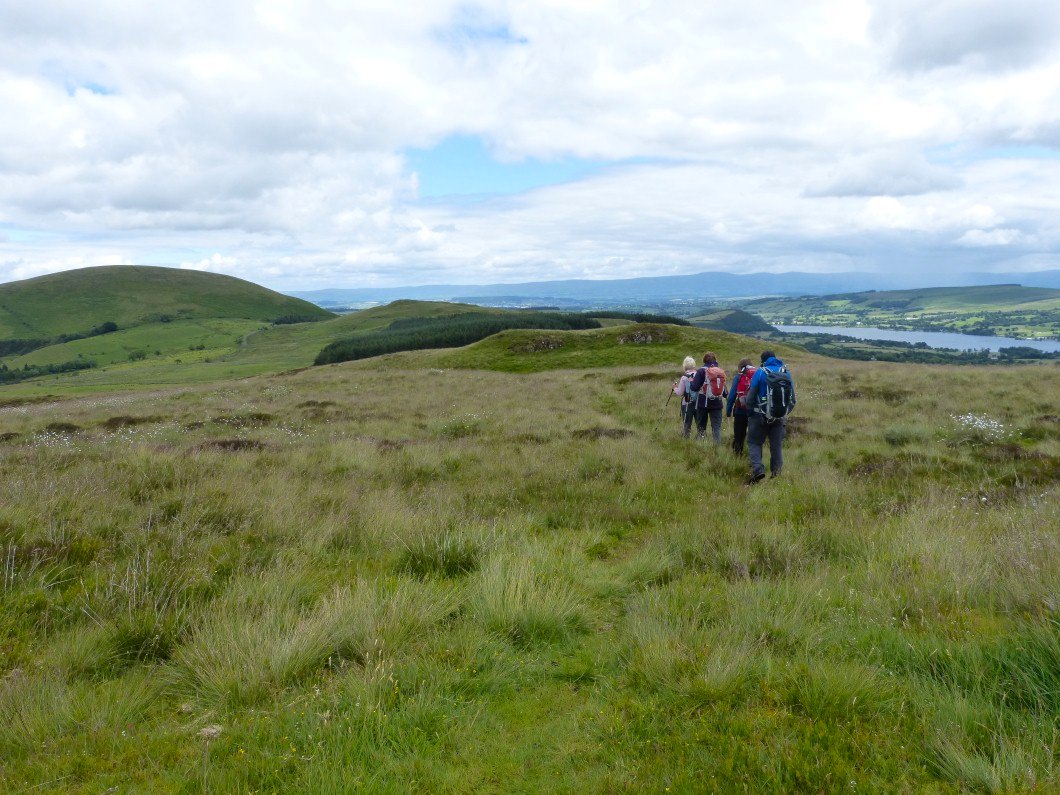 Not a lot to say about the top of Great Meldrum. We are headed for the trees and Little Meldrum. The hill in the background is Little Mell fell.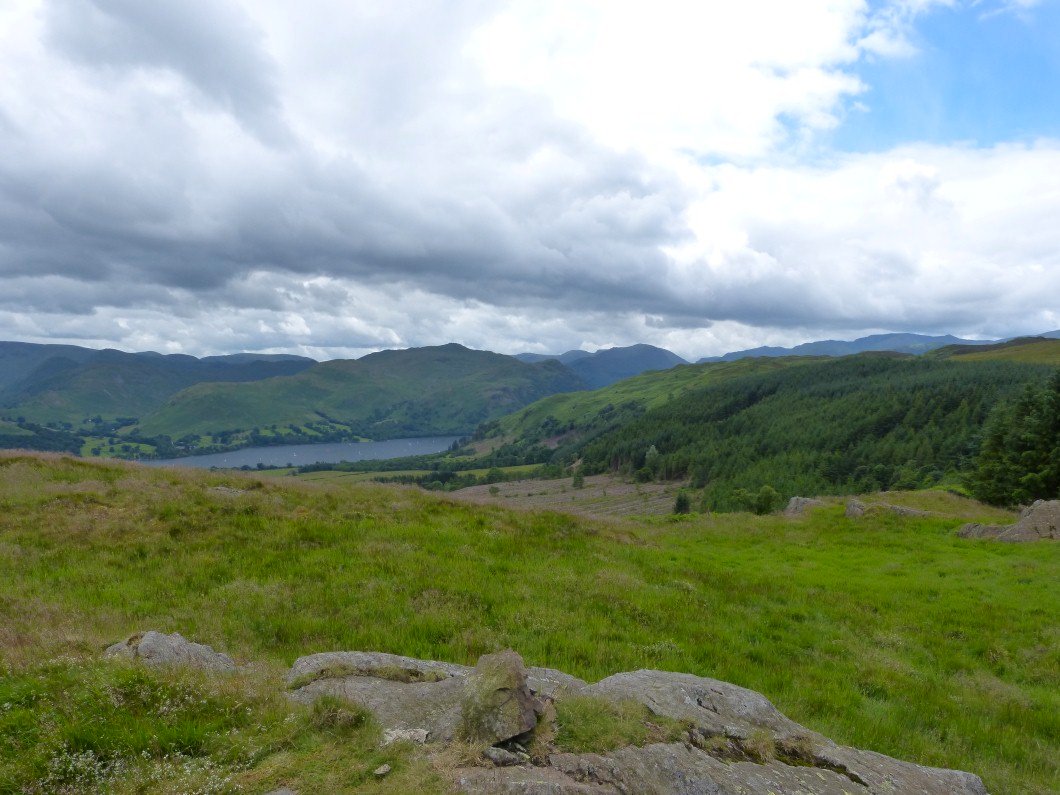 Looking east from Little Meldrum.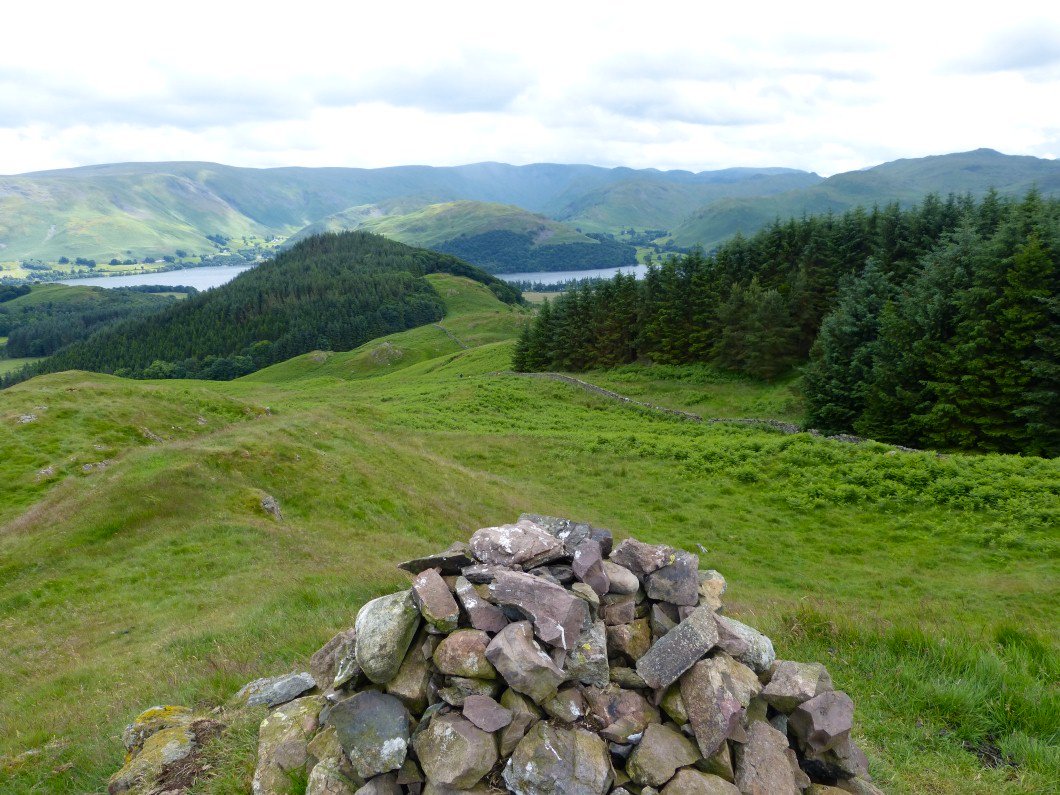 After Little Meldrum we located the wall which would guide us down to the main path and whilst the others had a break I said I would climb the hill to Watermillock Common and seeing this big cairn in the right direction I assumed this was it. I did try to check the GPS but I had left my reading glasses with my rucksac. When I returned Helen and Sue both reckoned that I had been too quick and couldn't have been to the top and a check of the GPS with reading glasses confirmed this. I wasn't going back so I said I would call on the way home as the road passes near to the fell.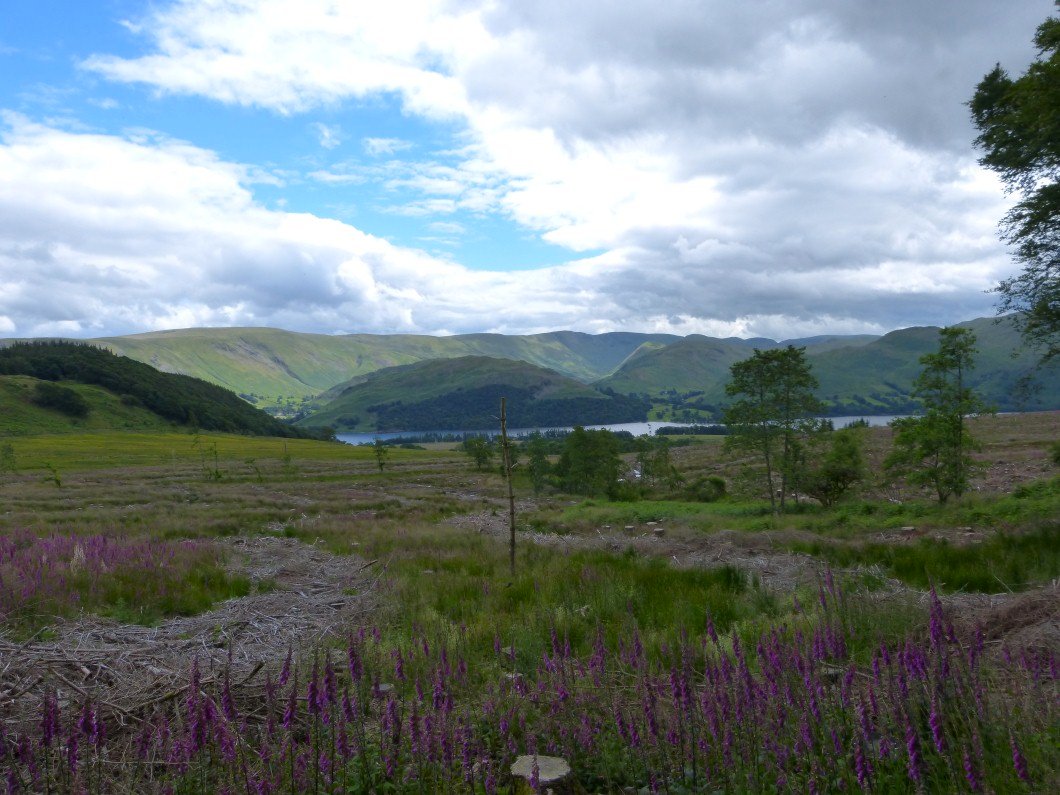 We dropped down to the main path and found that there has been a lot of tree felling which gives a much improved view over Ullswater.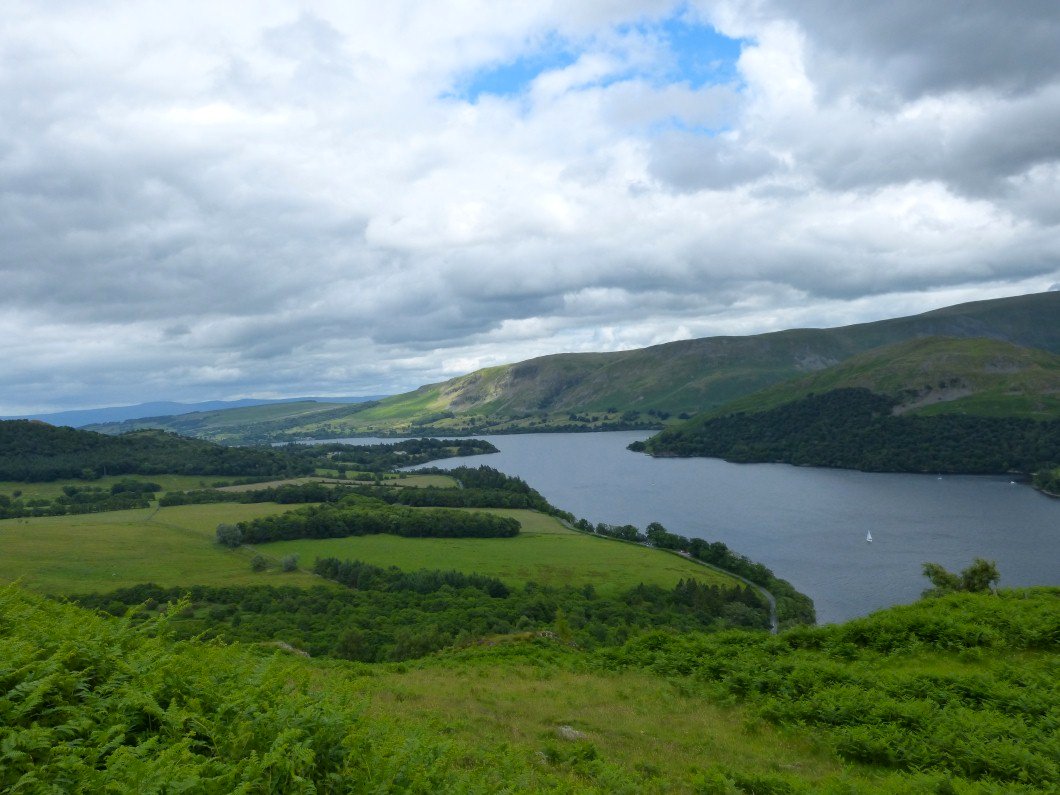 Looking down Ullswater from the lovely balcony path.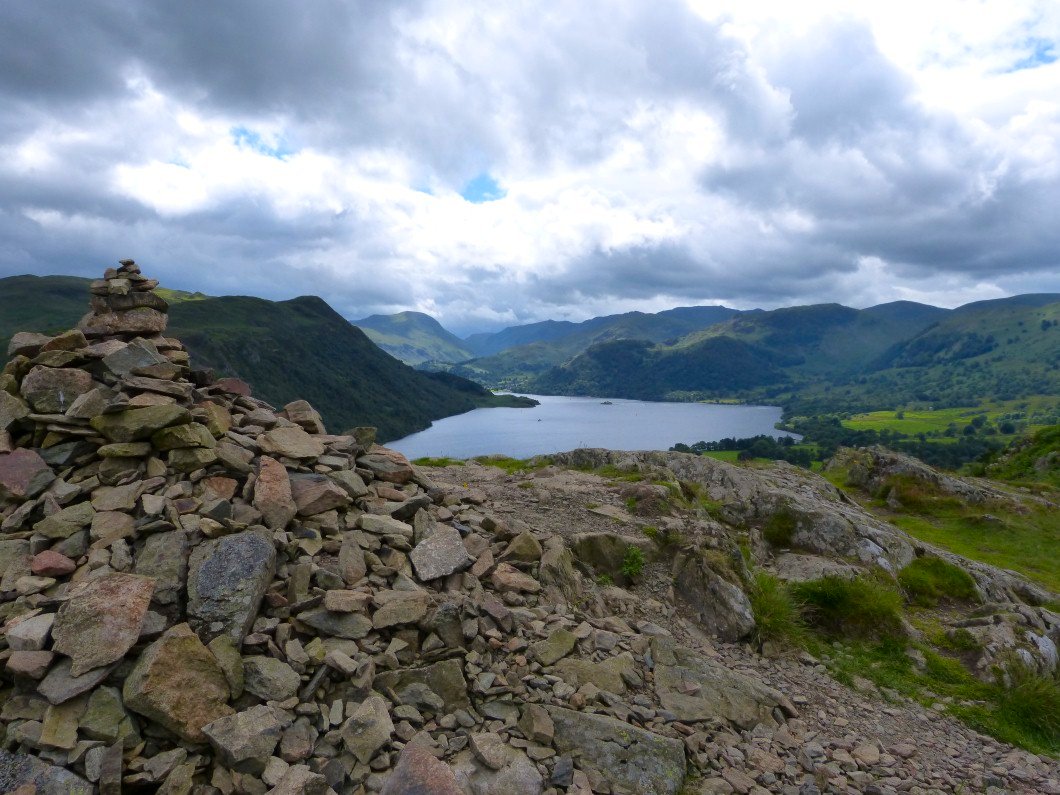 The view from the cairn near the memorial seat.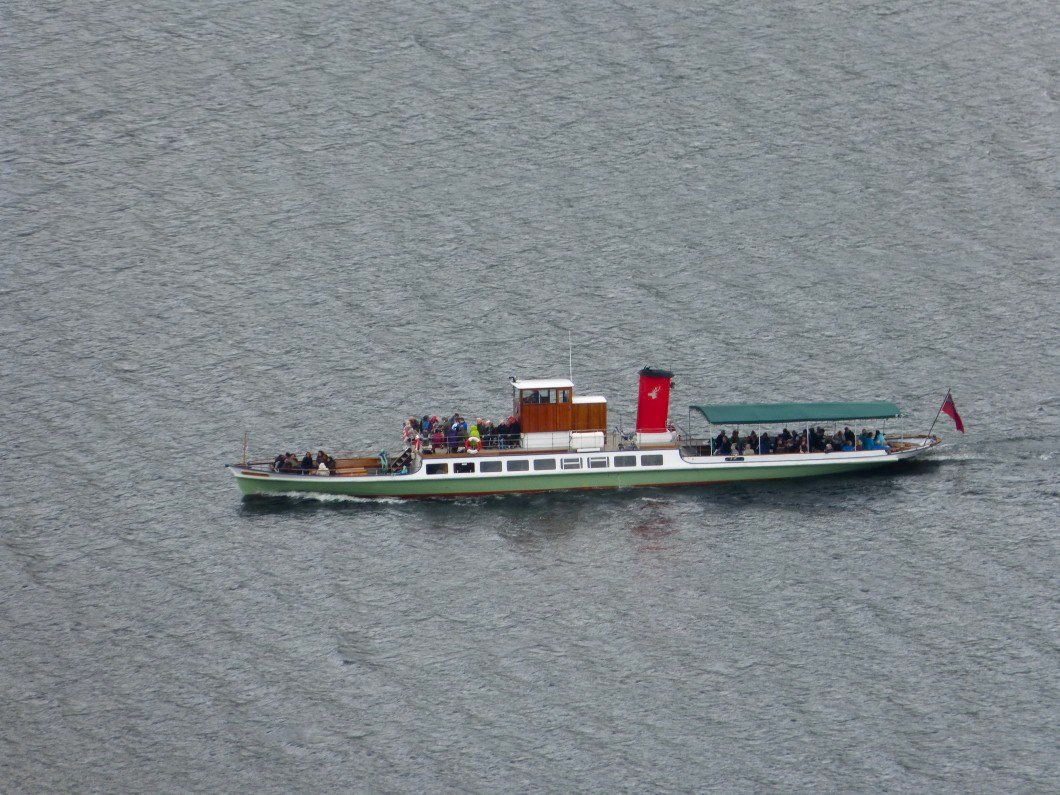 Steamer making it's way along the lake.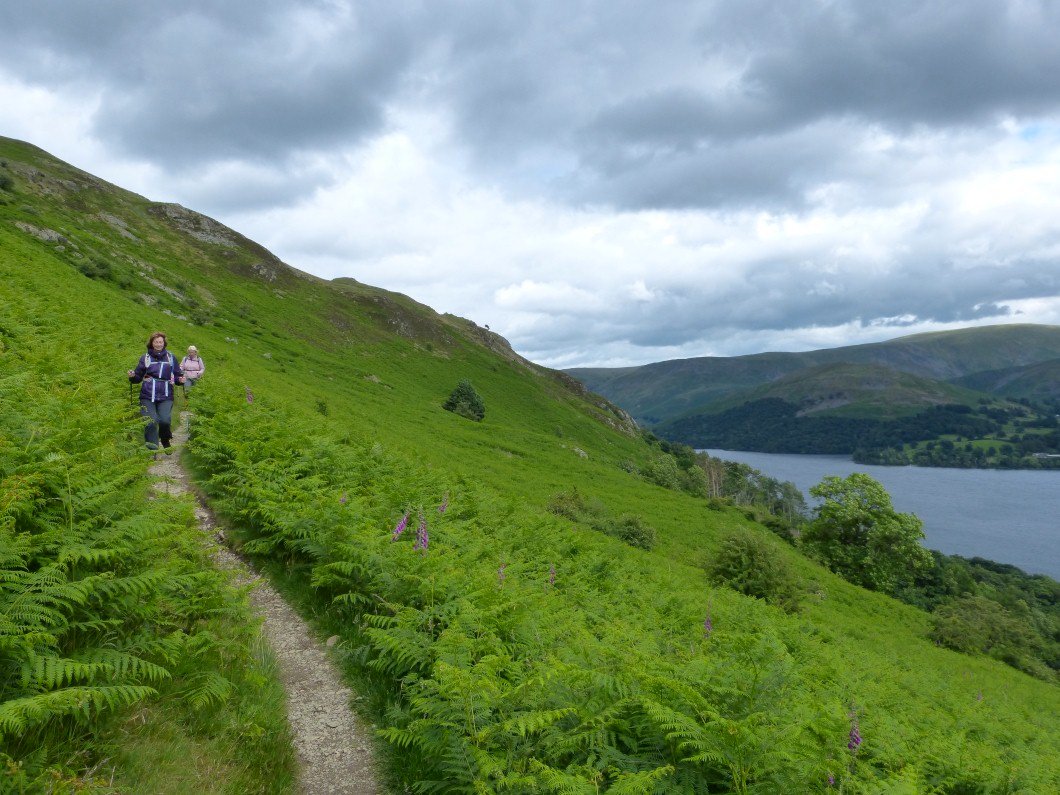 What a lovely path this is.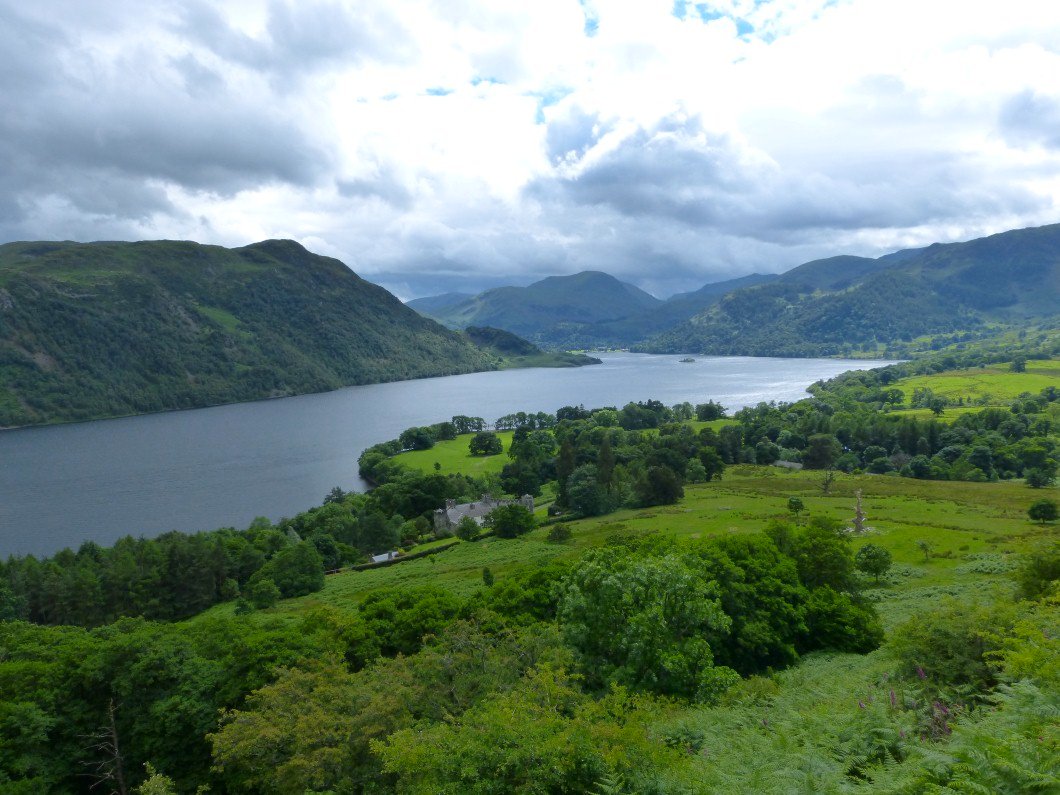 Nearly back to the car and the view is still marvellous.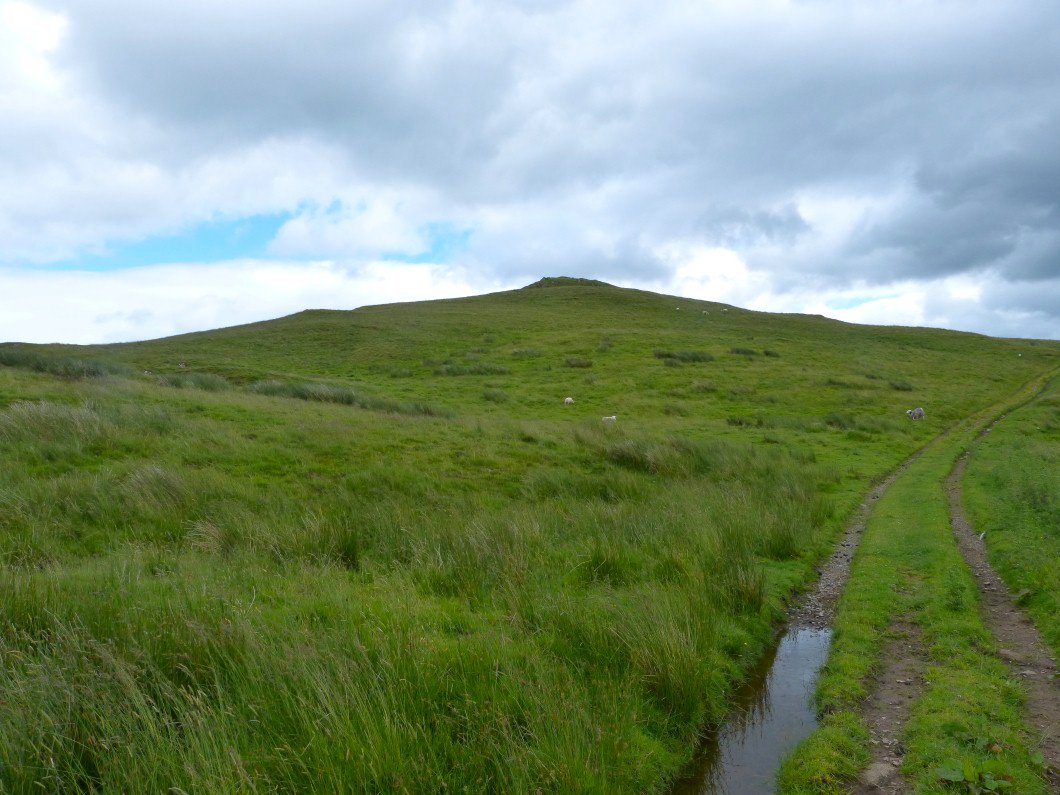 After saying goodbye to our friends we drove around to the base of Watermillock Fell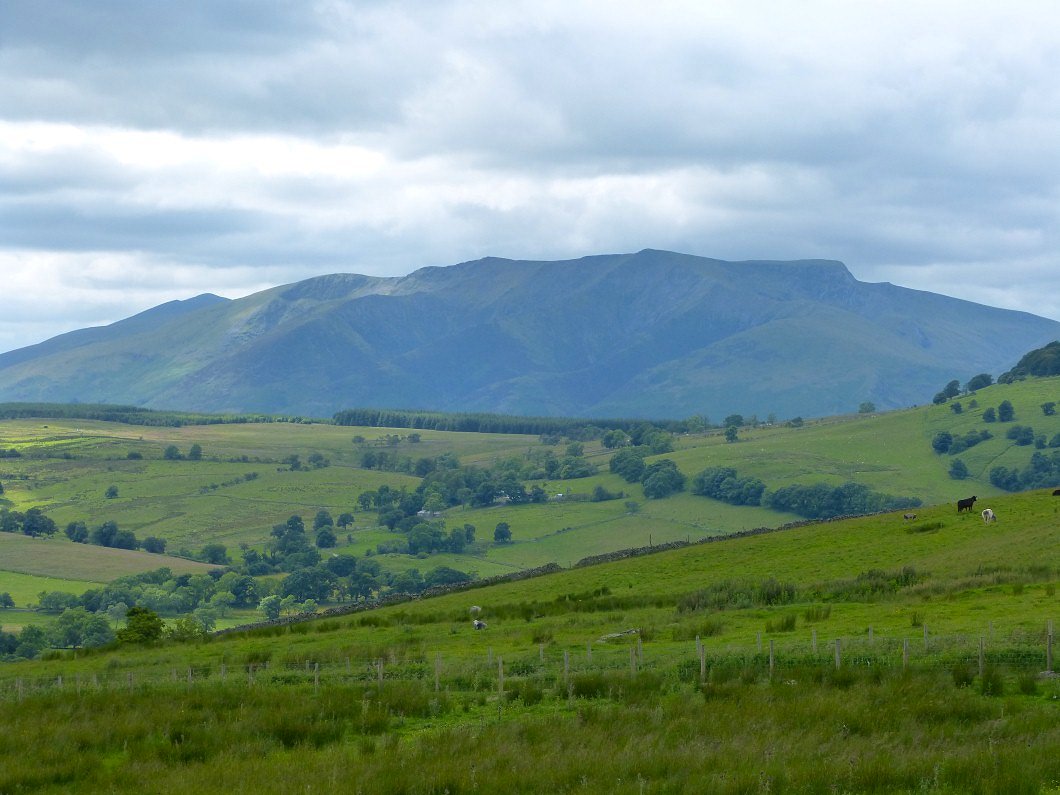 Leaving Sue and all my gear (apart from camera) ) climbed the fell in no more than ten minutes including a stop to capture this lovely view of Blencathra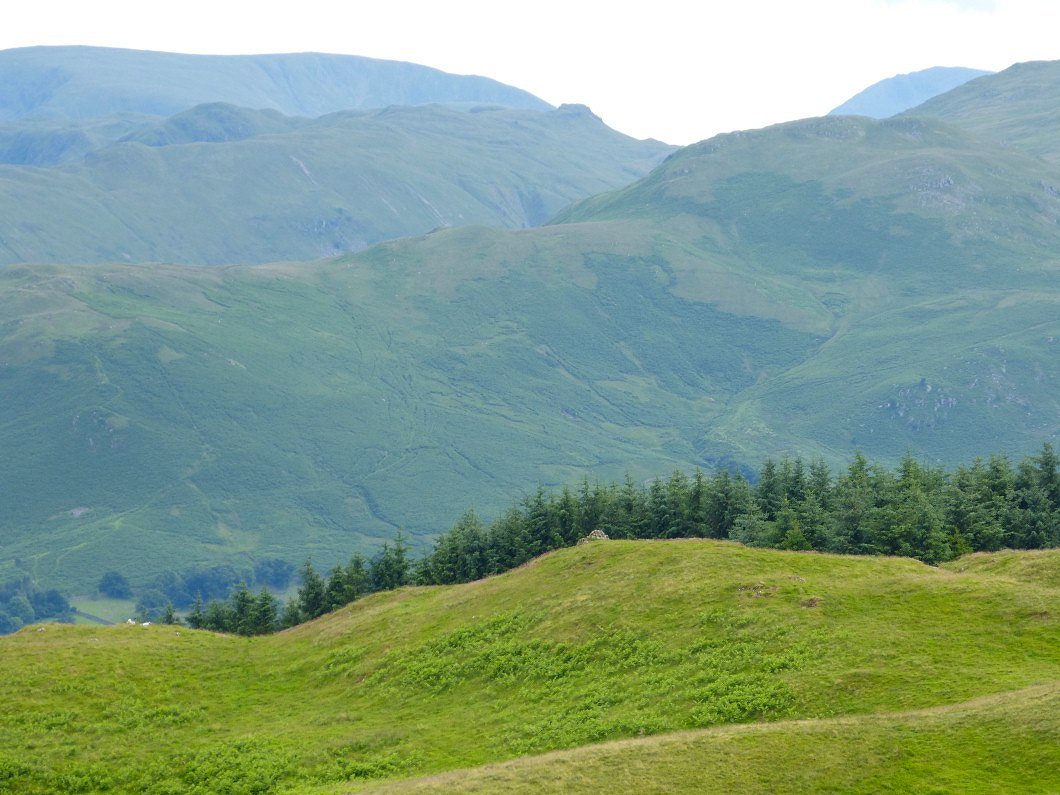 Looking over to the "wrong" top. I don't know why there is such a prominent cairn.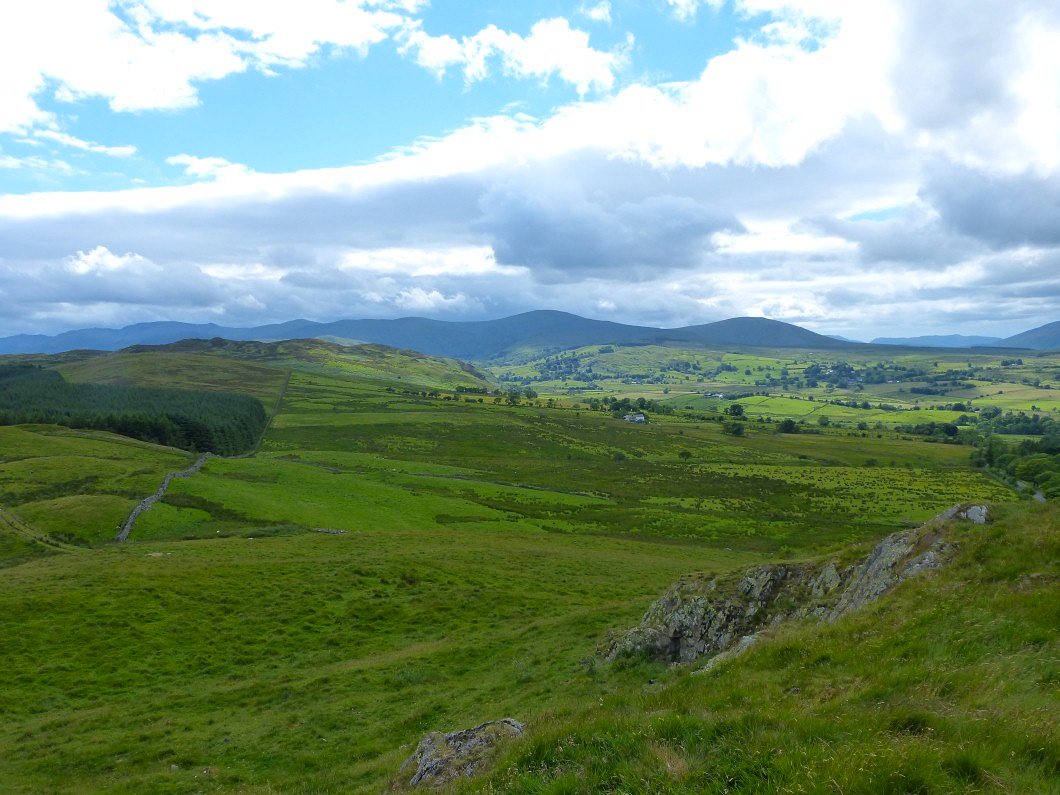 A final look over to the Dodds
Previous walk - Helvellyn - Next walk - Lonscale Fell by Burnt Horse