WWW.KARLSWALKS.CO.UK
PICTURES AND TRIP REPORTS FROM MY WALKS IN THE ENGLISH LAKE DISTRICT
---
A rainy day on Lonscale Fell
10th July 2016
Route. Gale Rd car park - Cumbria Way - Whit Beck - Burnt horse Ridge - Lonscale Fell - Jenkin Hill - Skiddaw Lesser Man - Skiddaw Little Man - Skiddaw "tourist path" - Gale Rd car park
(about 8.5 miles 2500 ft ascent)
Lonscale Fell and Skiddaw little Man were our targets for today and as we try to do we found a route up that at least one of us hadn't done before, in this case Sue had never climbed the Burnt Horse ridge so that was the way we went. The forecast was spot on and while we started and finished dry we got very wet in the middle.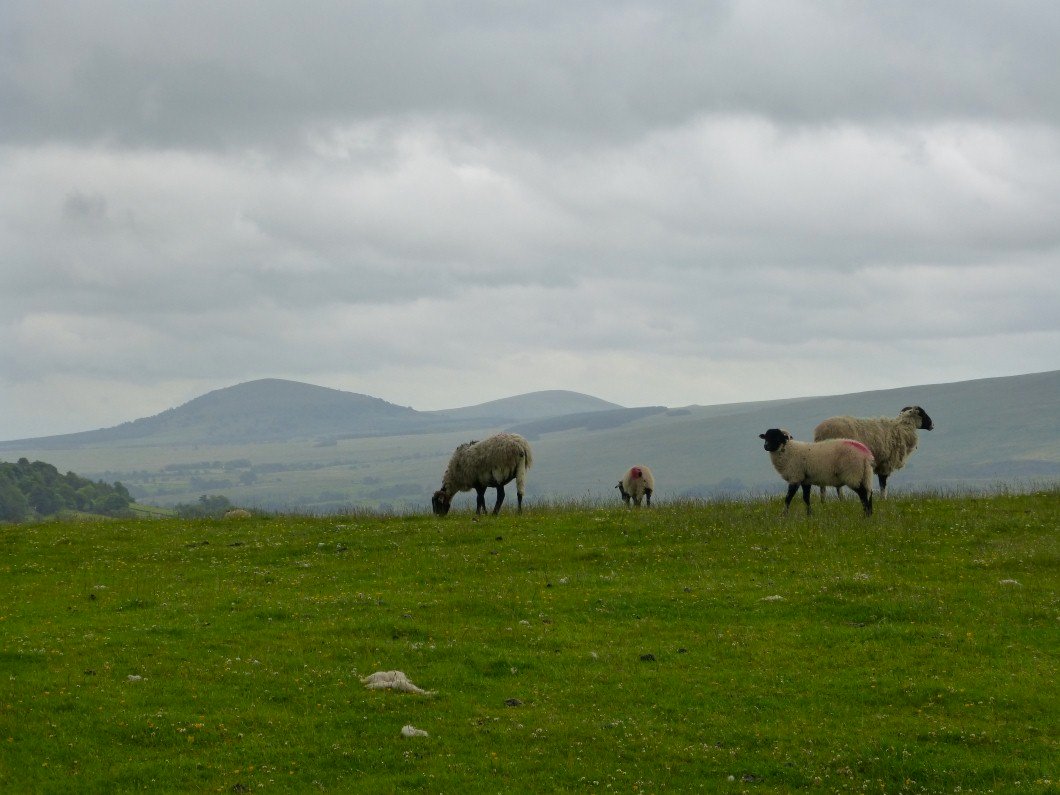 Sheep on Latrigg with Great and Little Mell Fells in the distance.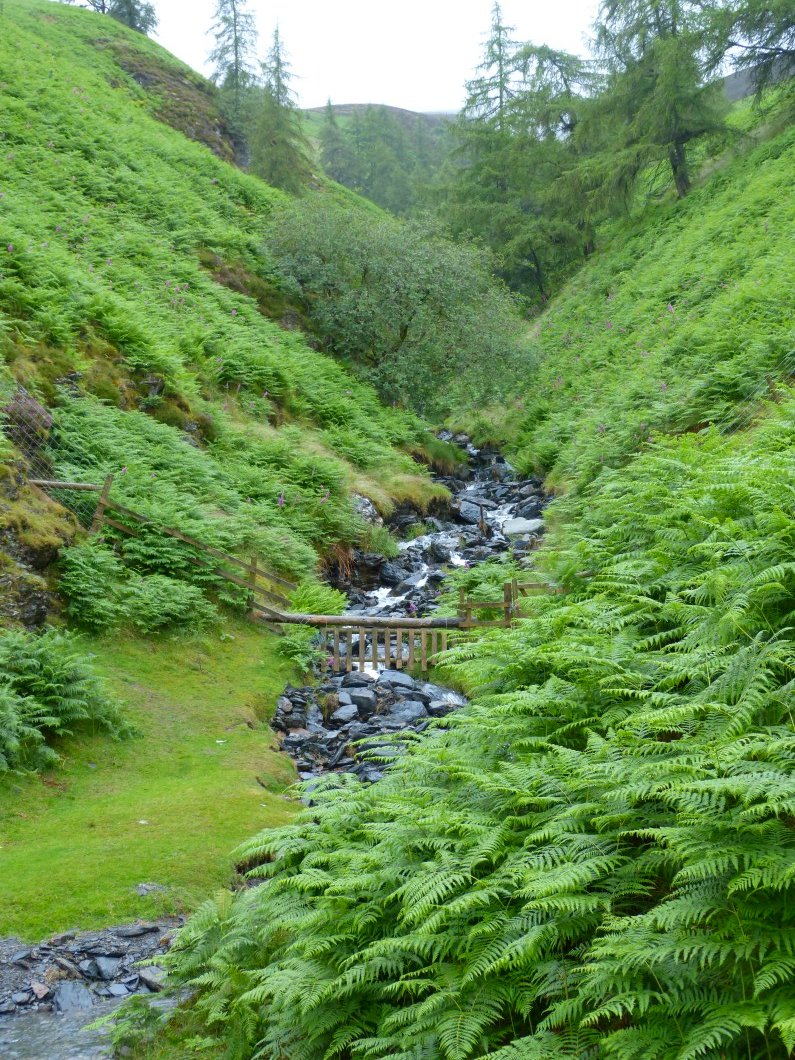 Whit Beck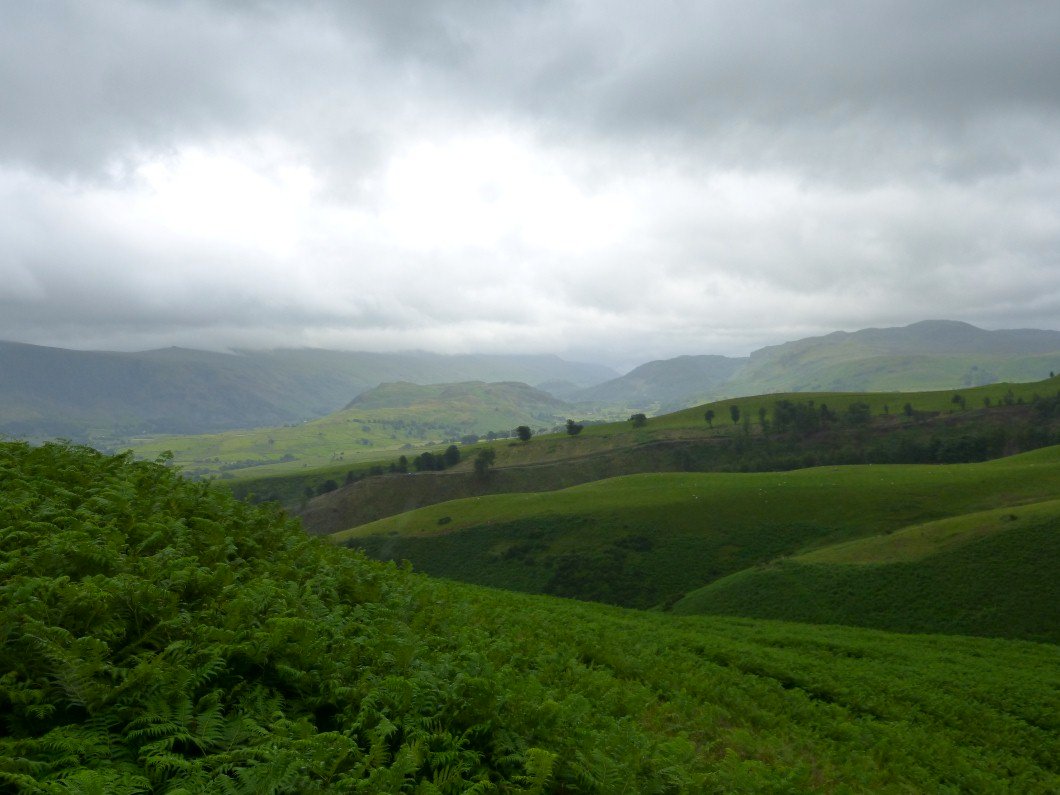 looking to High Rigg. The Helvellyn ridge in cloud beyond.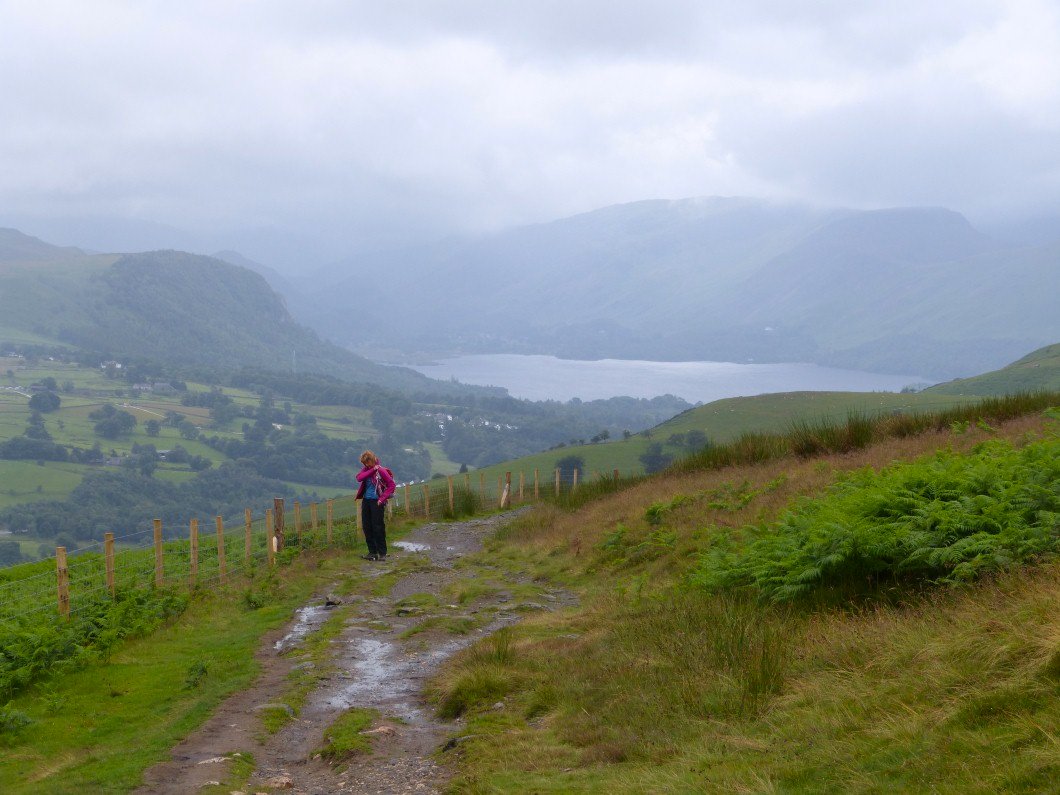 Sue layers up as the bad weather comes along Borrowdale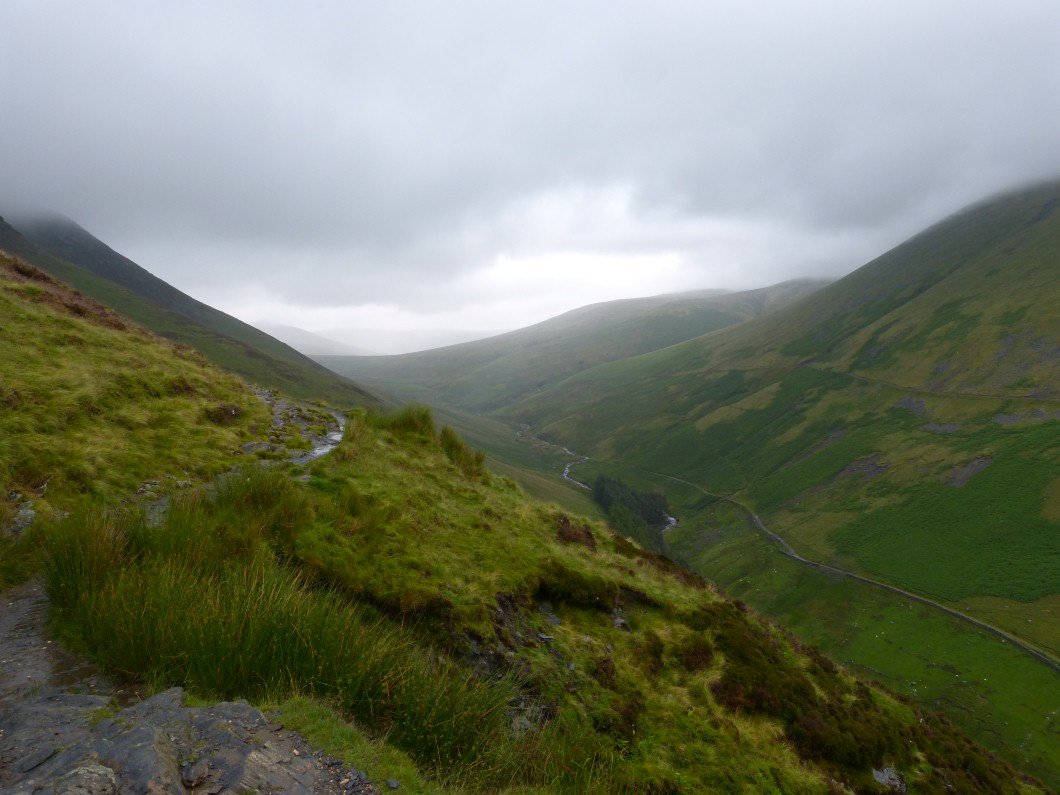 looking along the path high above Glenderaterra Beck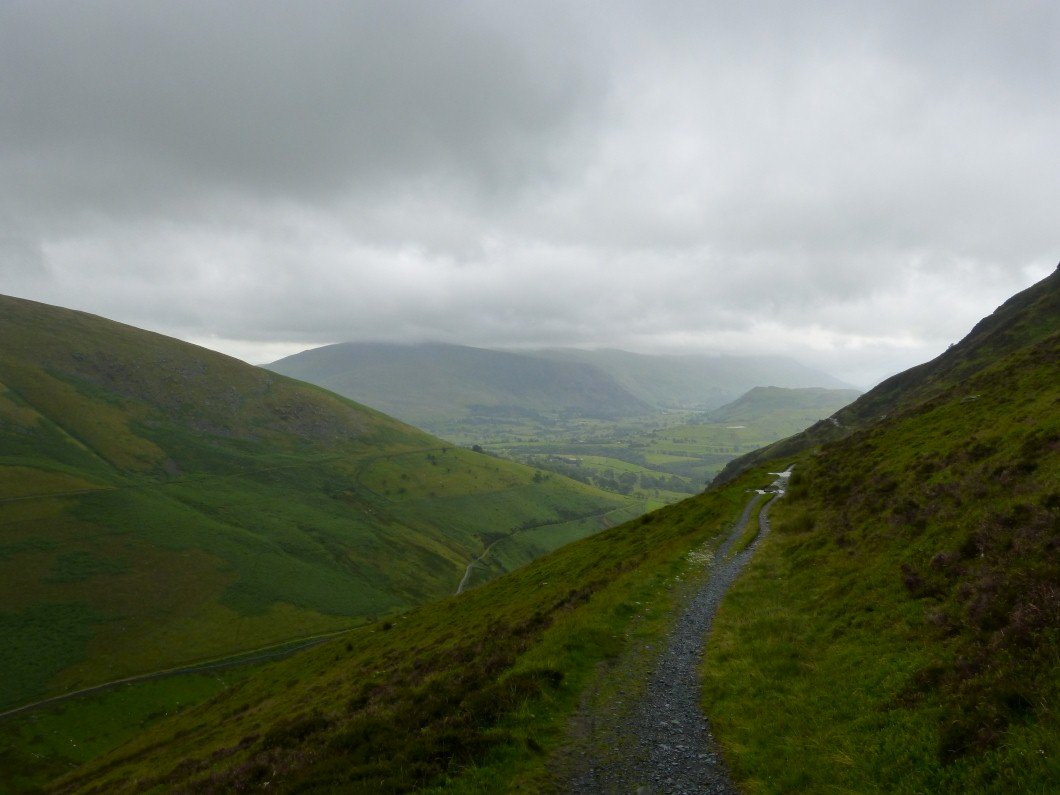 And the view back from the same place.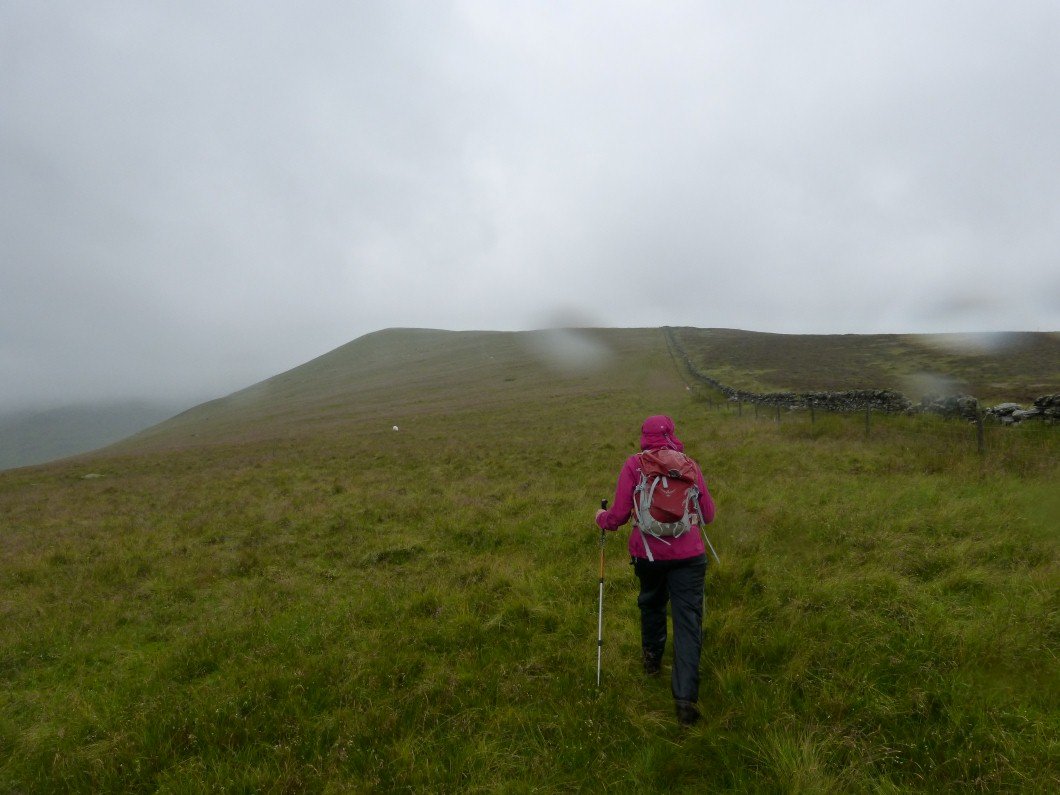 Starting up the Burnt Horse Ridge. Despite it's slightly unusual name ( maybe a corruption of Brunt Hause ? ) this is a lovely and comparatively unknown route to the Skiddaw massif. Sue loved it and said it was one to return to in better weather.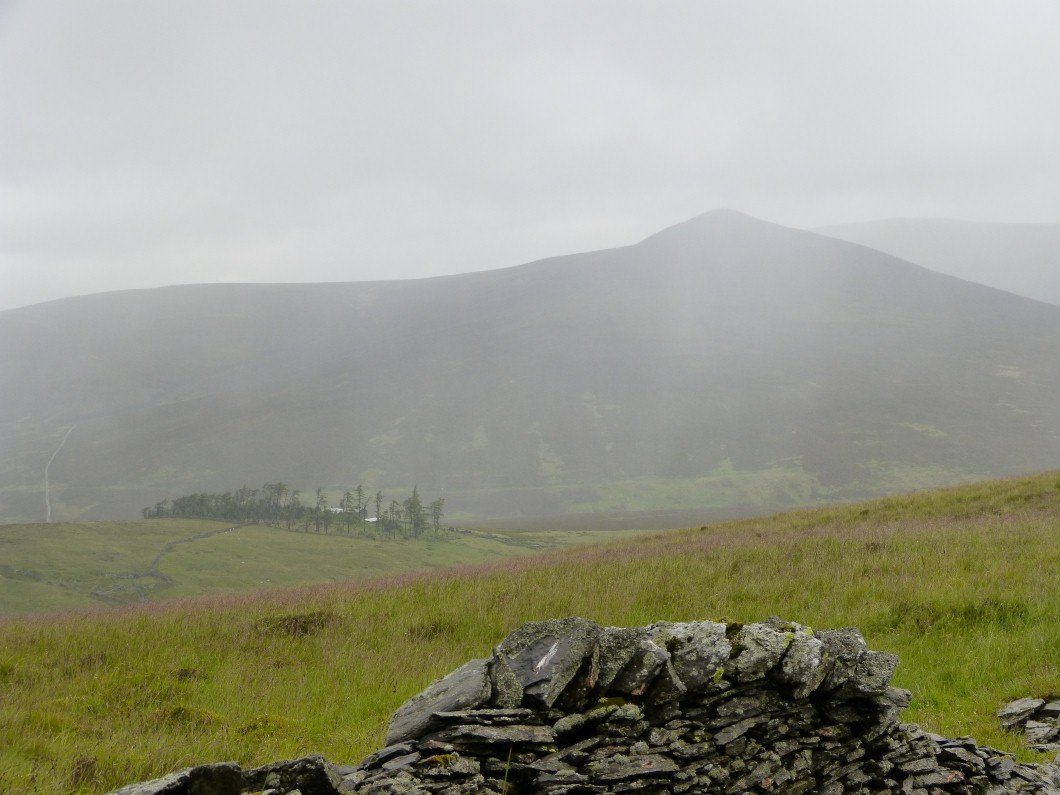 Skiddaw House YH in the trees with Great Calva above. ( It was just beyond here that I camped in 2012 )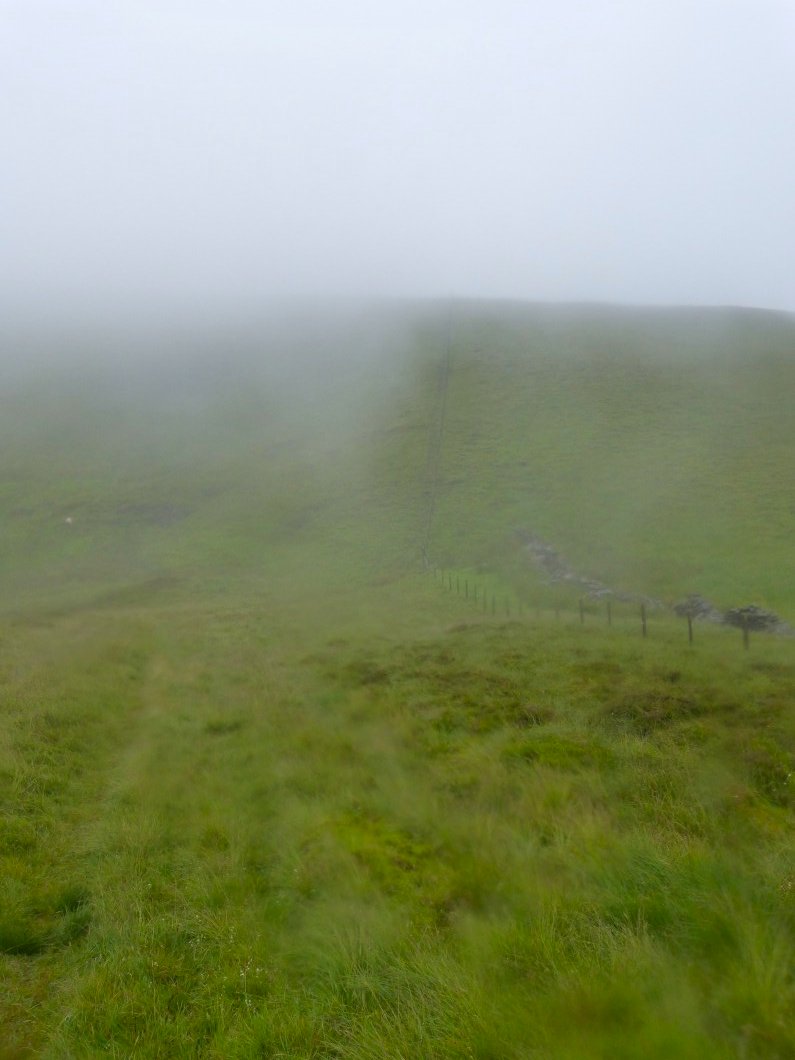 Dropping down slightly then a last steep section to gain Lonscale Fell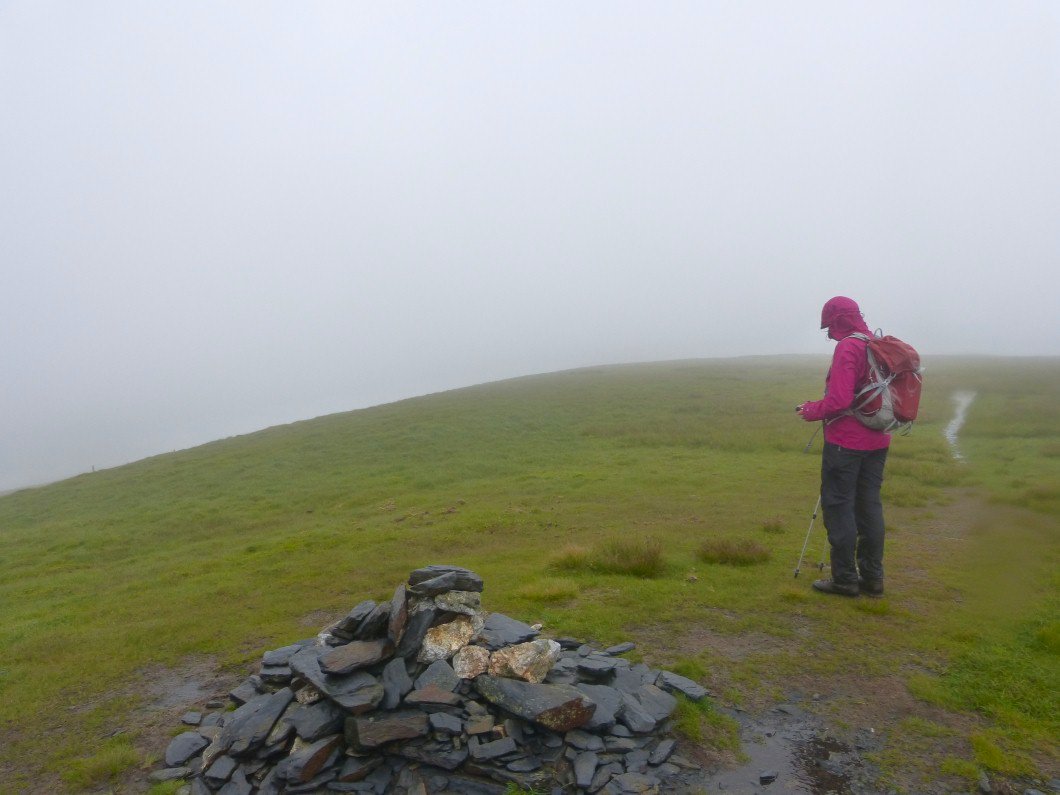 Lonscale Fell main top, we had a walk out to the eastern top which normally has better views but there was nothing to see today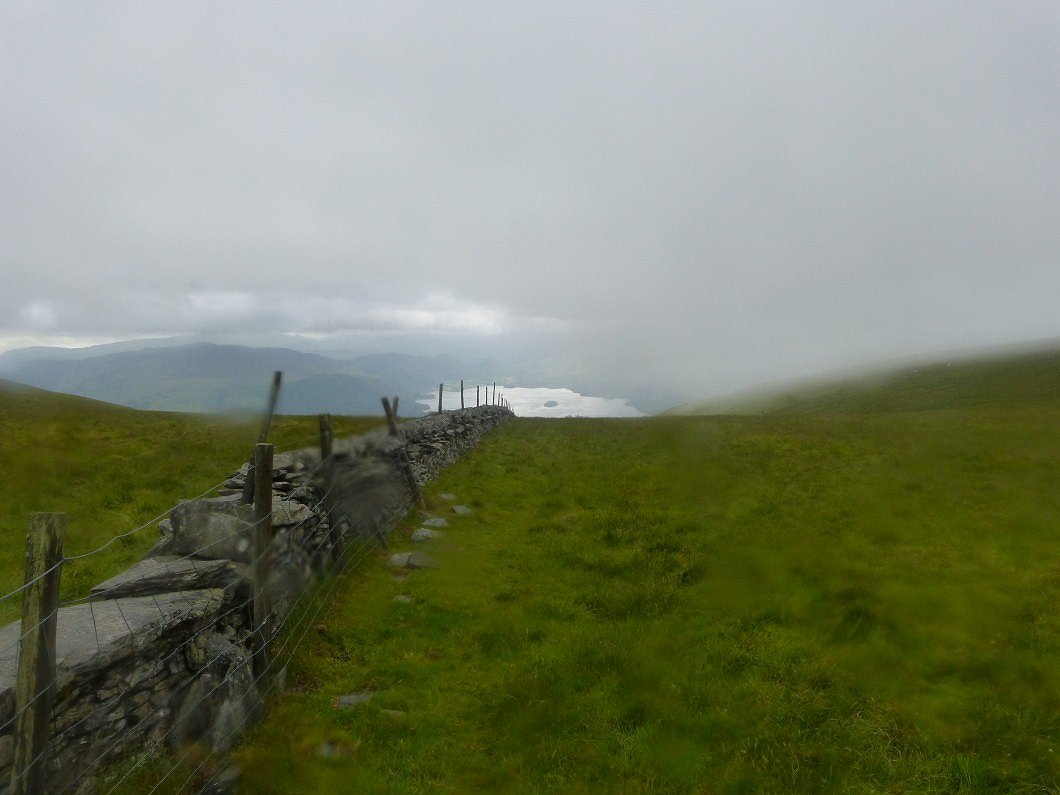 Heading over Jenkin Hill looking down to Derwentwater.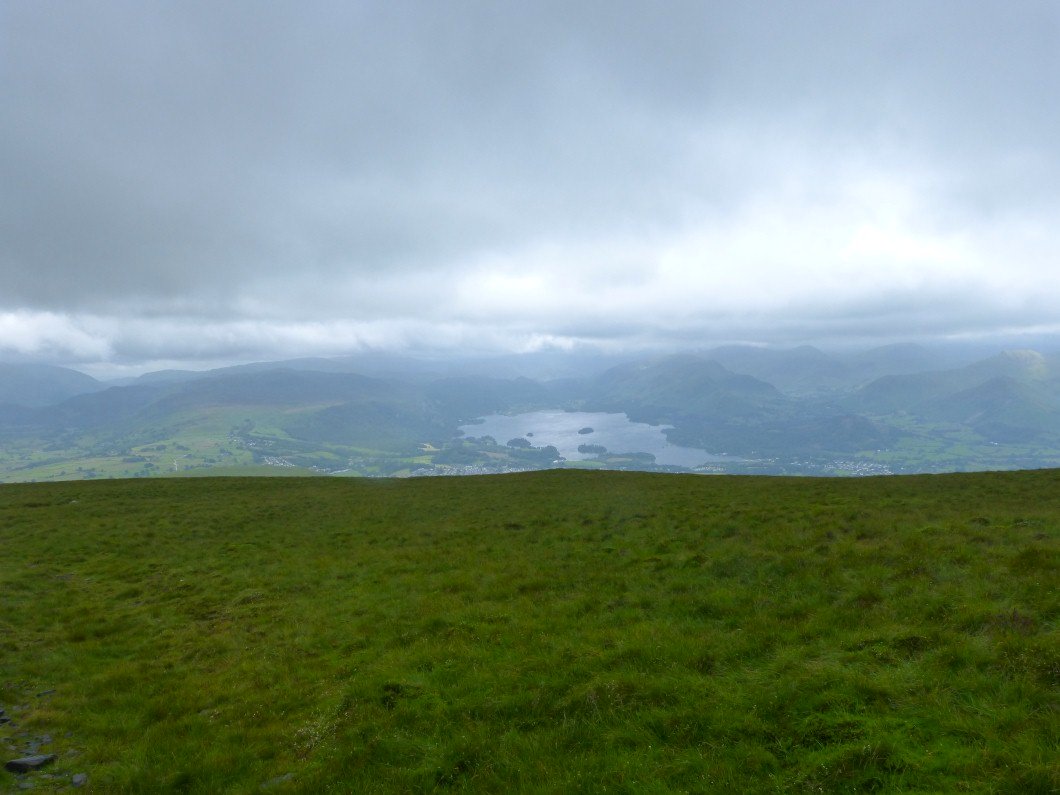 After bagging Skiddaw Little Man the day improved slightly as we descended giving us a better view of Derwentwater.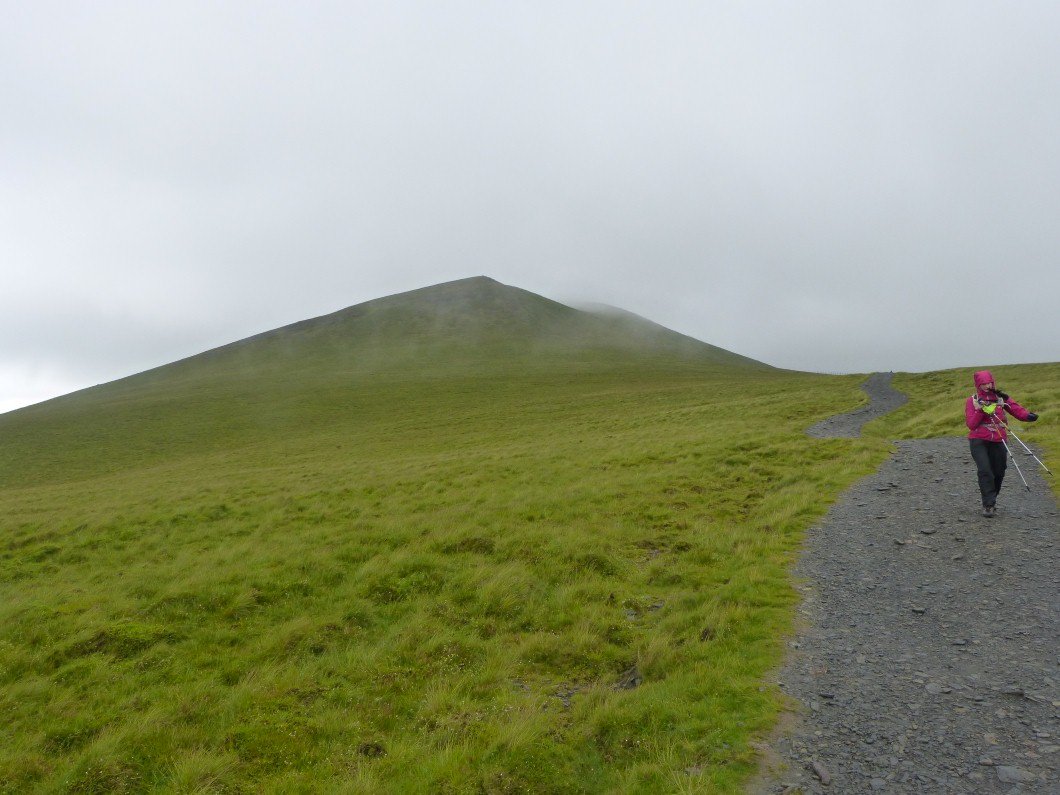 Looking back to Lesser man from the path down.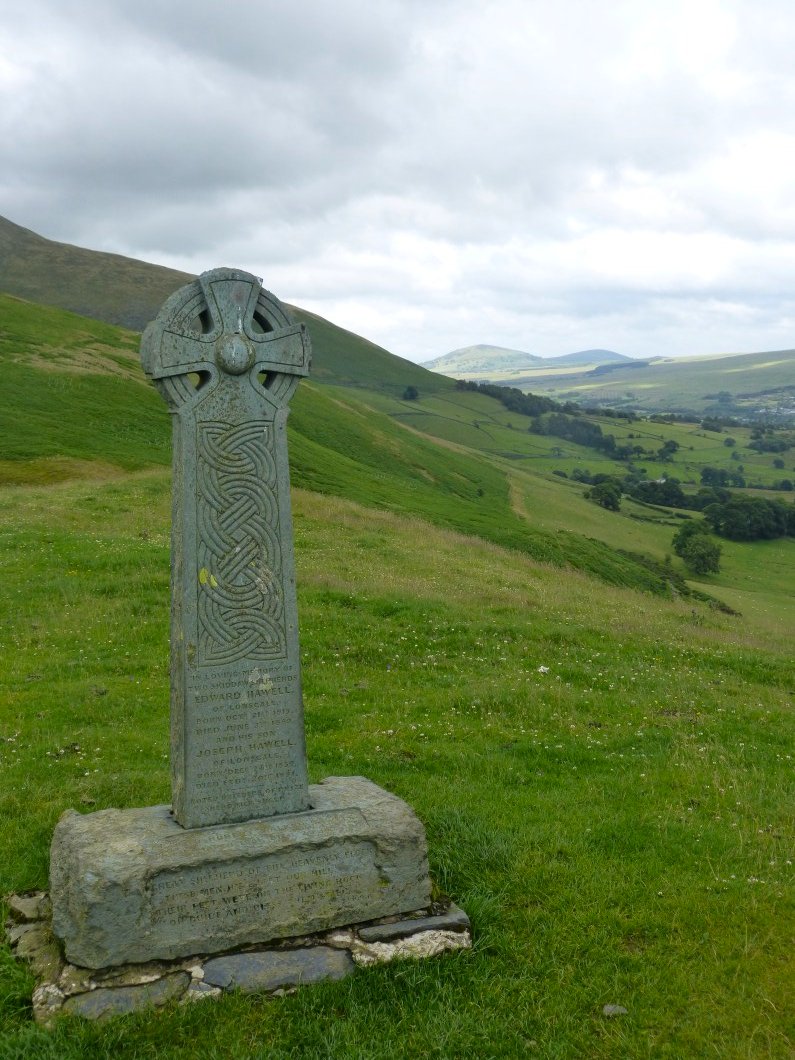 Typically the day is a lot clearer as we pass the Hawell Monument