WWW.KARLSWALKS.CO.UK
PICTURES AND TRIP REPORTS FROM MY WALKS IN THE ENGLISH LAKE DISTRICT
---
Around Helvellyn
26th June 2016
Route. Patterdale - Brown Ends plantation - Birkhouse Moor - Red Tarn - Castye cam - Swirral Edge - Helvellyn - Nethermost Pike - Dollywagon Pike - Grisedale - Patterdale
(about 11.5 miles 3500 ft ascent)
A bit like last week this was a real day of two halves, a lovely sunny morning was followed by a quite miserable wet and muggy afternoon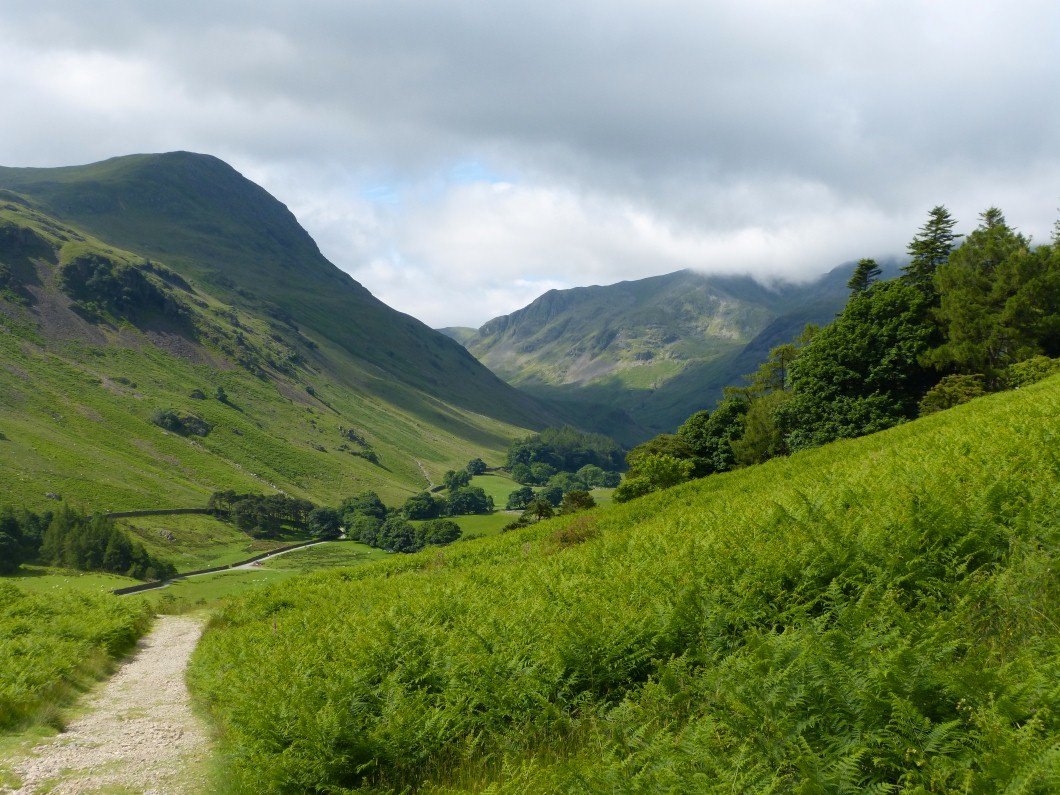 Anne and Patrick joined us today. This is the view up Grisedale from near Brownends plantation and is the start of the steep path to Birkhouse Moor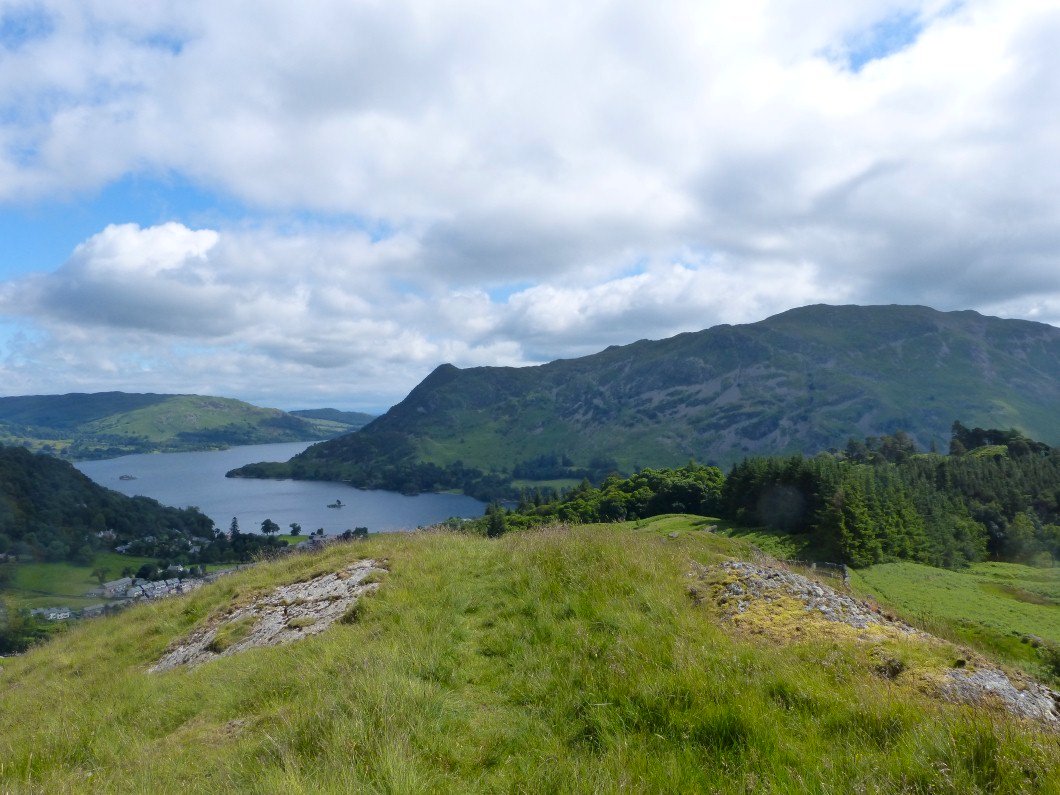 Steep paths usually mean great views and we soon had the classic view of Ullswater with Silver Crag and then Place fell above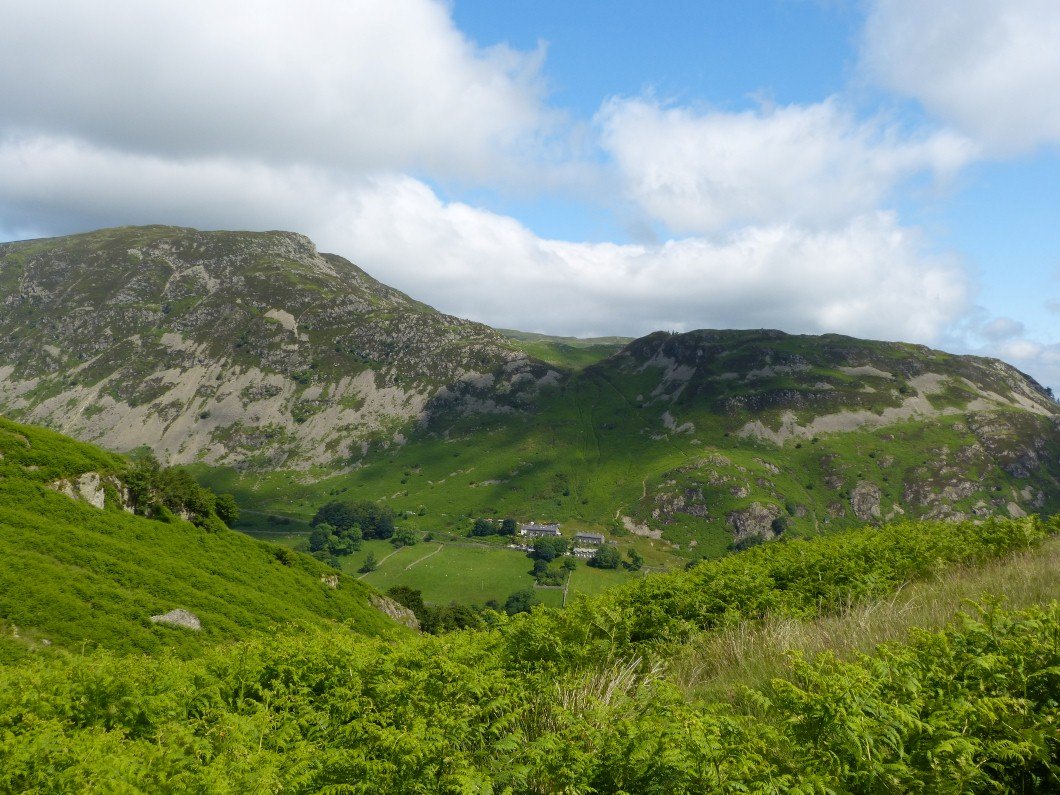 Rake cottages with Glenridding Dodd and Heron Pike above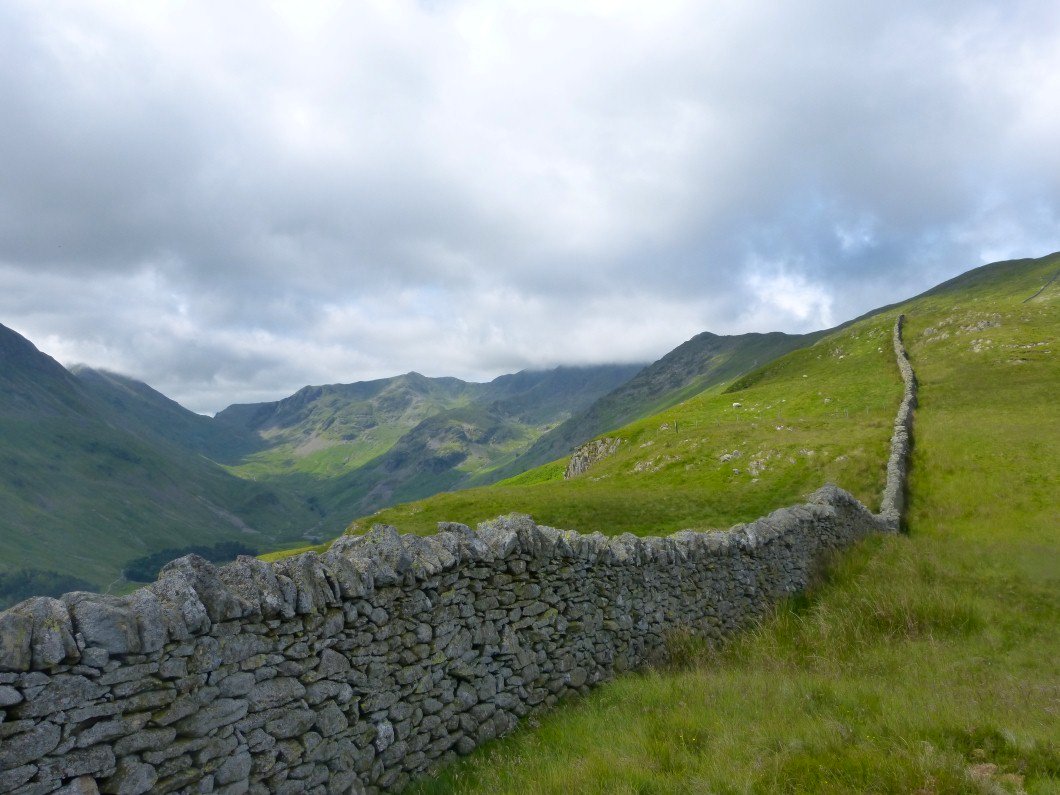 Lovely view over the wall.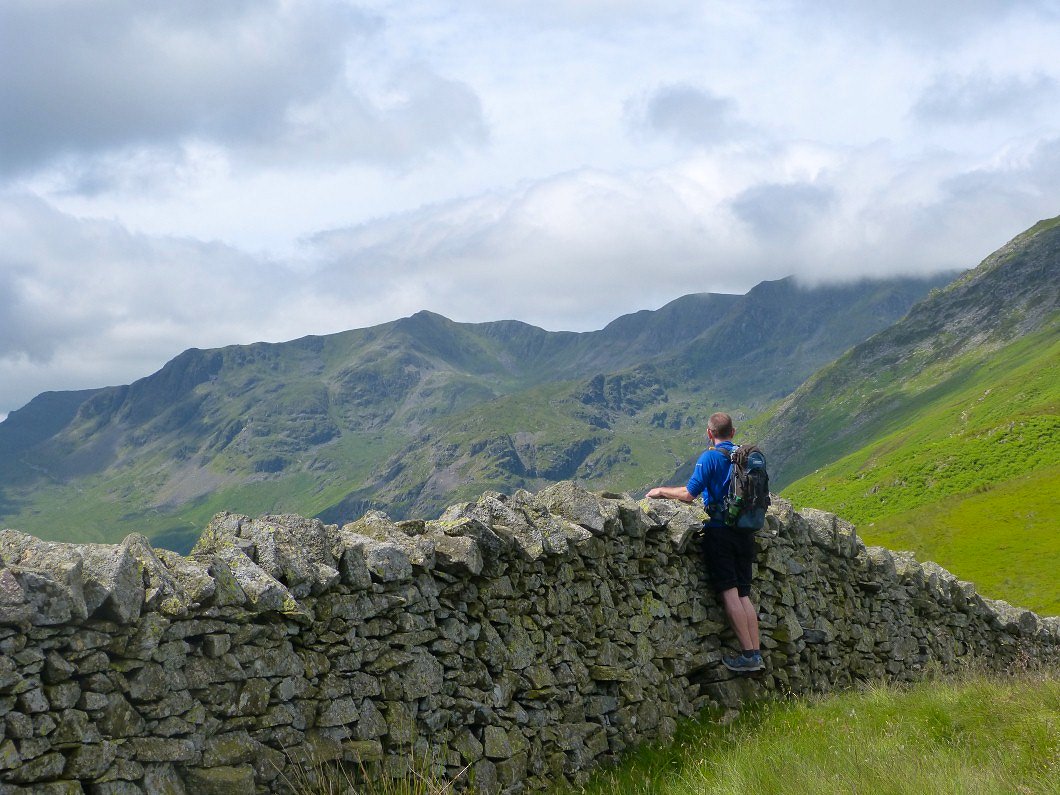 " Certainly is " says Patrick. Nethermost, High Crag and Dollywagon in a line from right to left.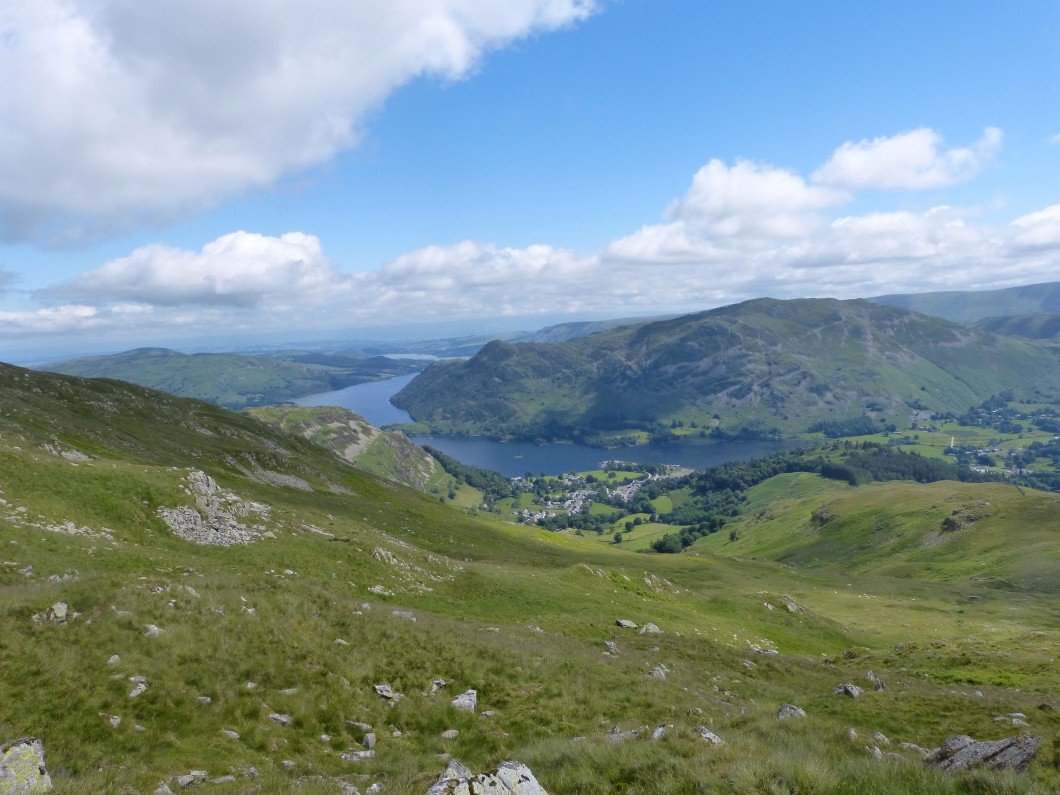 More of Ullswater and Glenridding village come into view.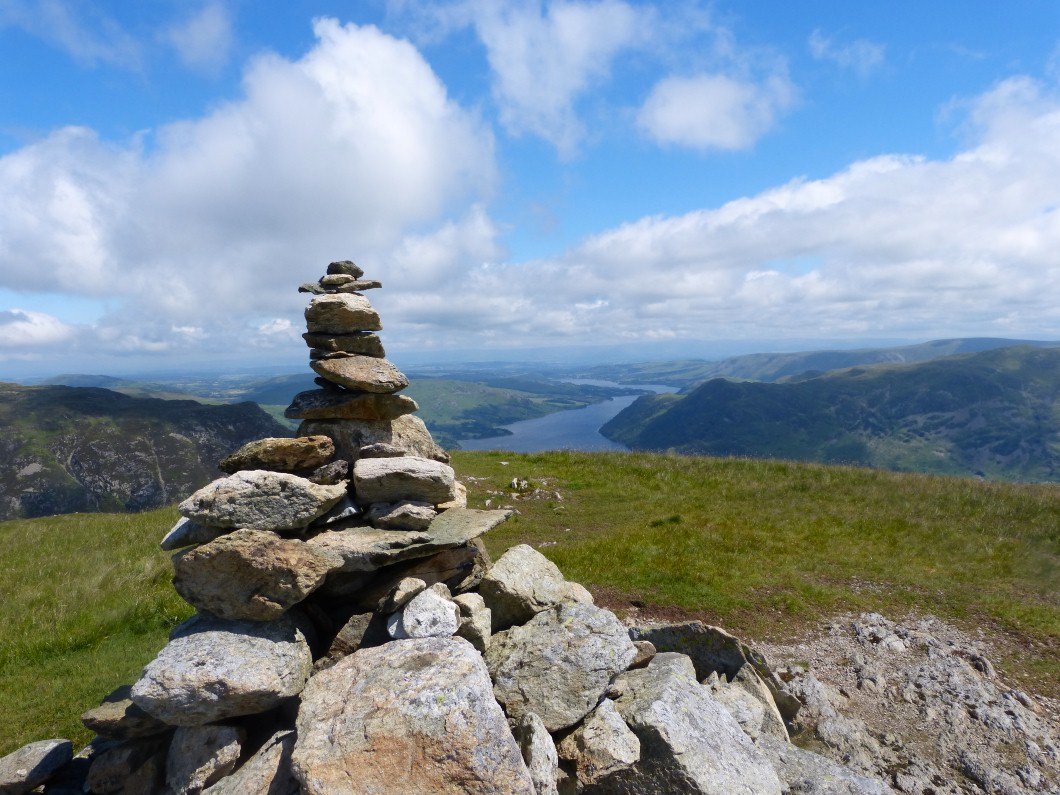 Birkhouse Moor.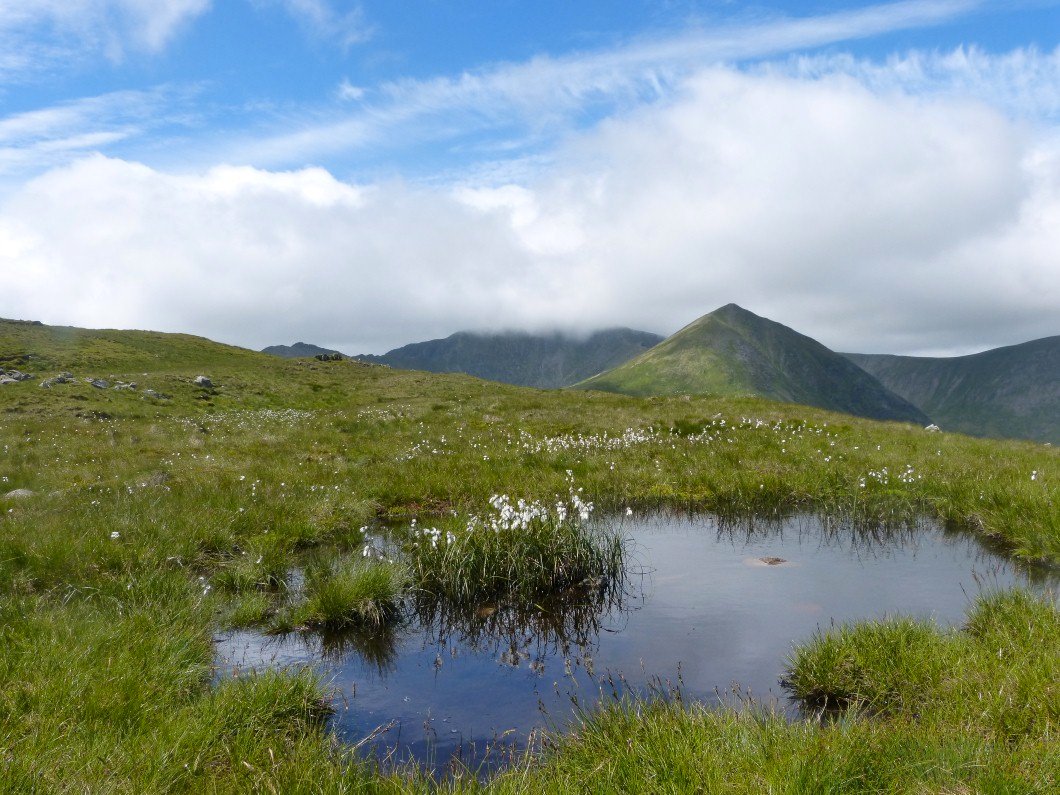 Our next top, Catstye Cam is clear but Helvellyn is in the cloud.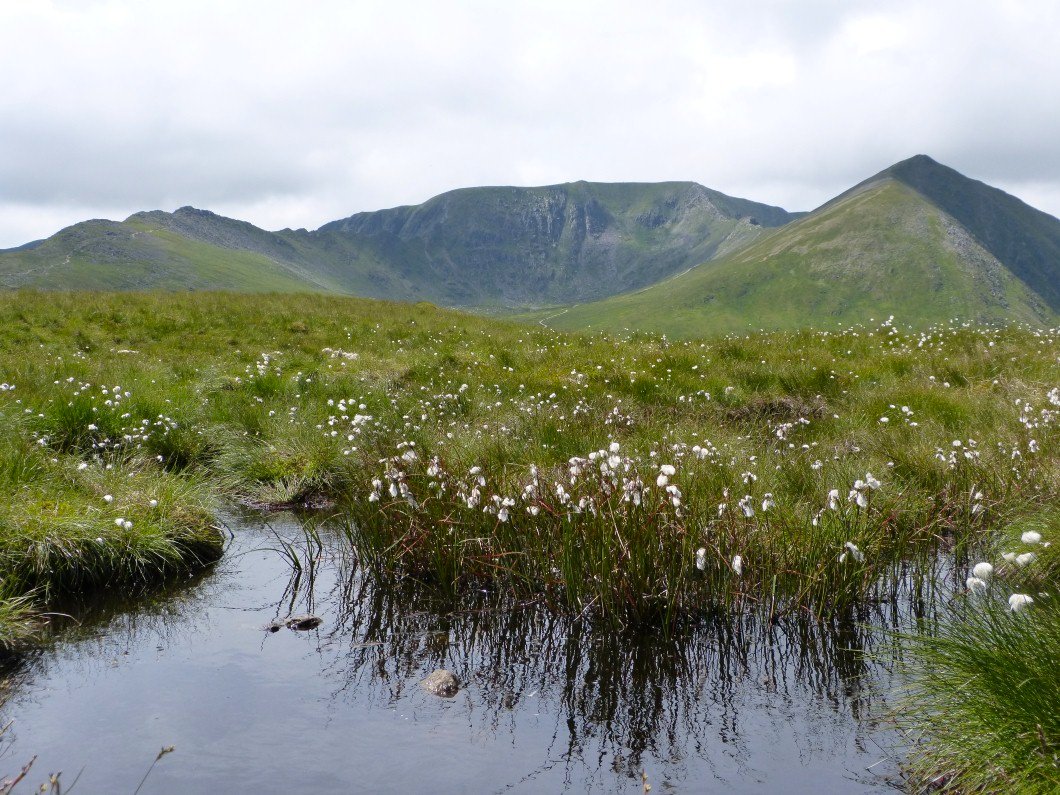 But a few minutes later the whole of the Helvellyn massif is clear.
Interesting sky.
Looking back to Birkhouse Moor.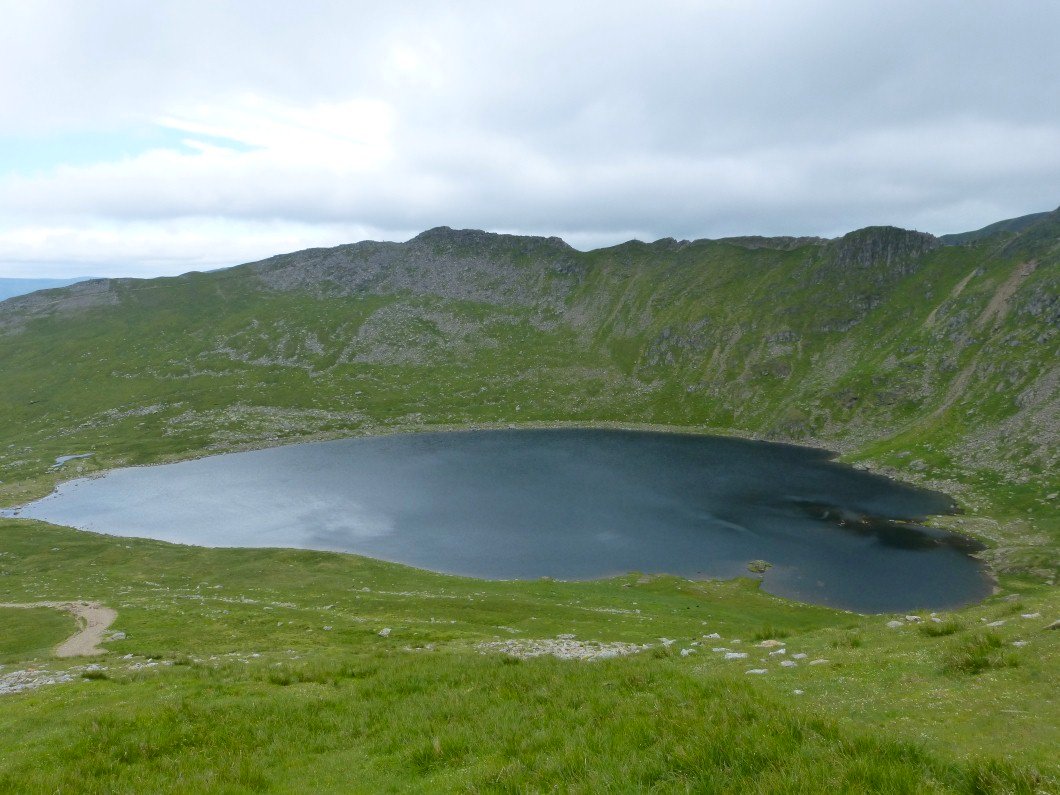 Striding Edge above Red Tarn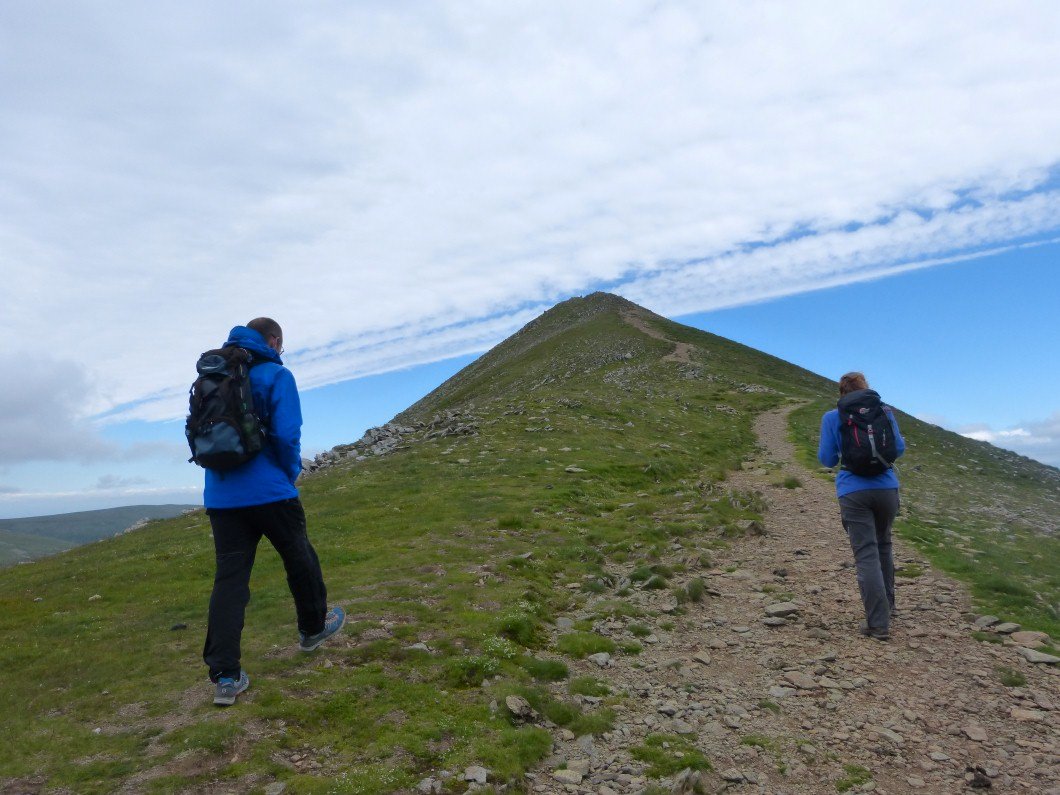 Just the last little climb to Catstye Cam. Not as bad as it looks in this photo.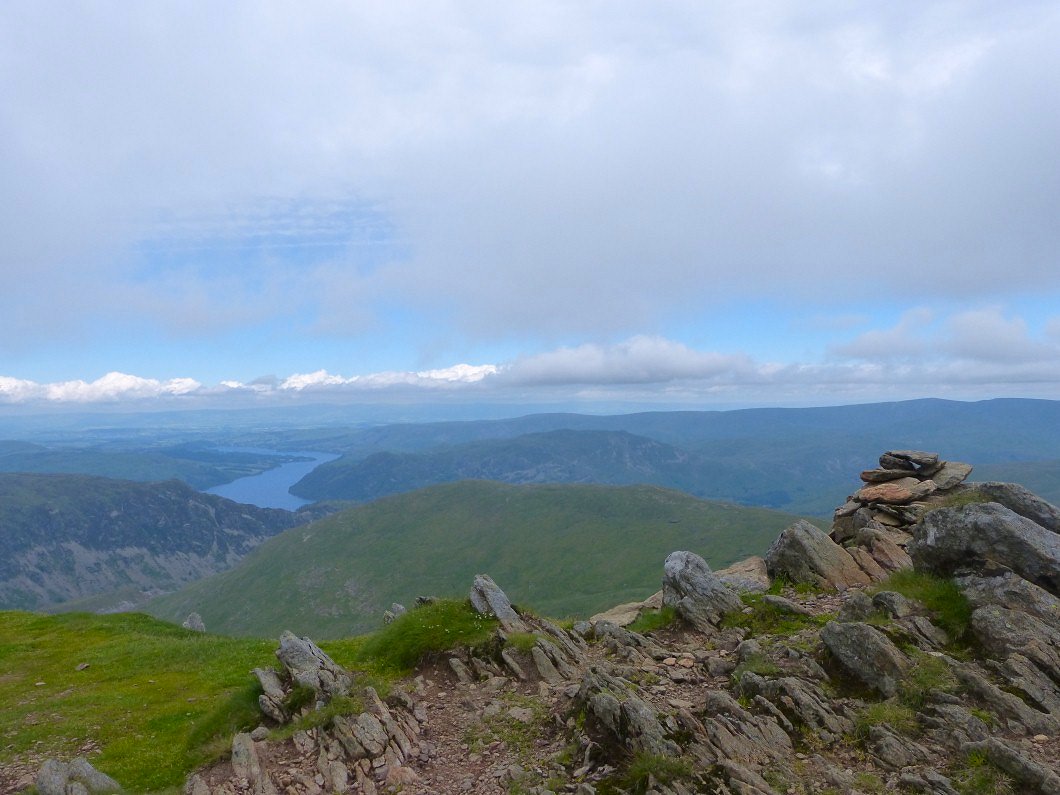 The top looking to a distant Cross Fell.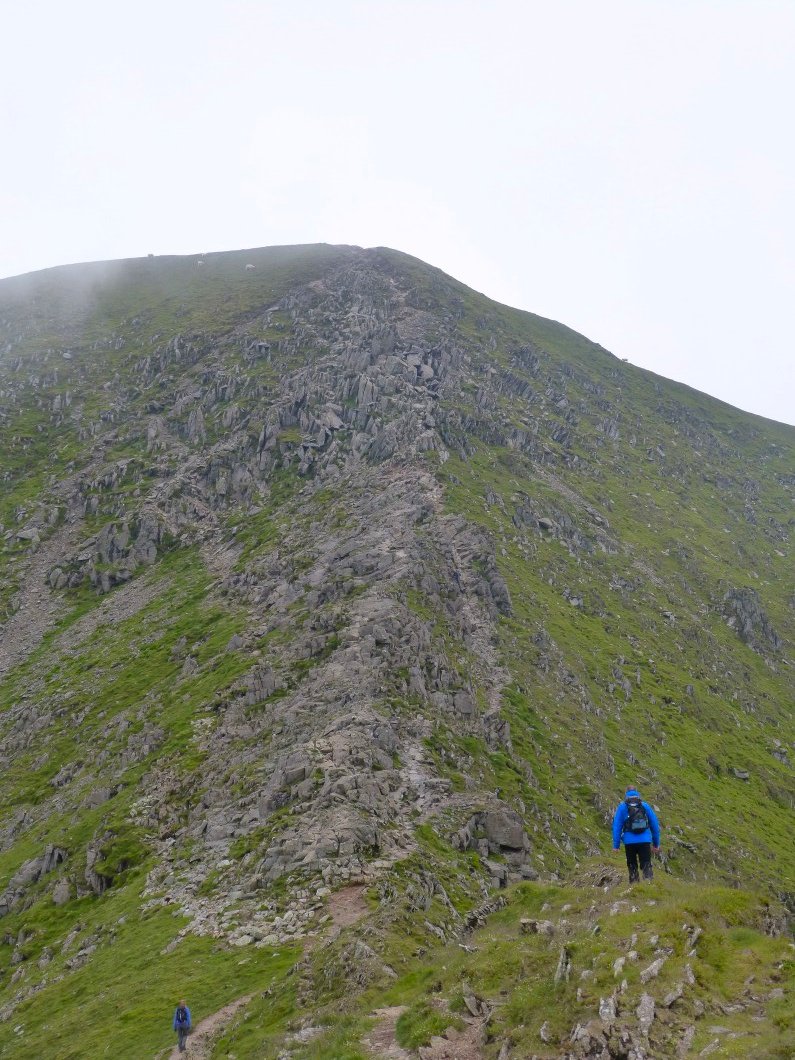 Starting the quite exciting climb up Swirral Edge. The sun has gone now and the day has become quite a bit cooler.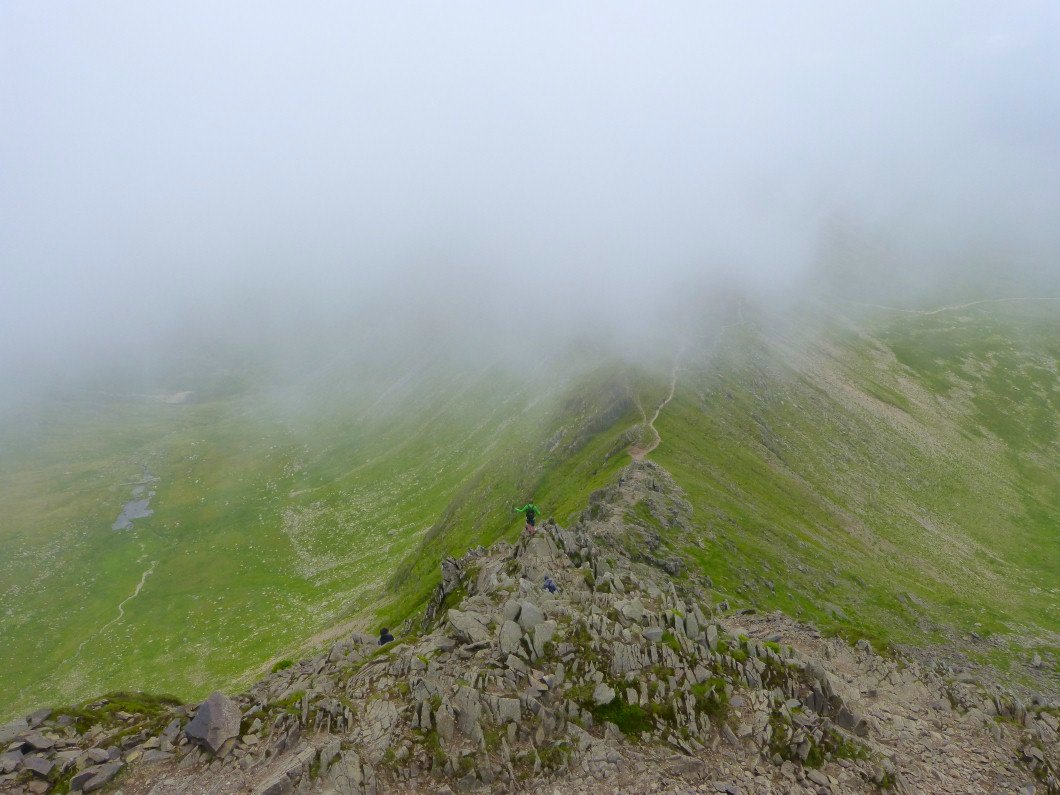 Looking down Swirral edge.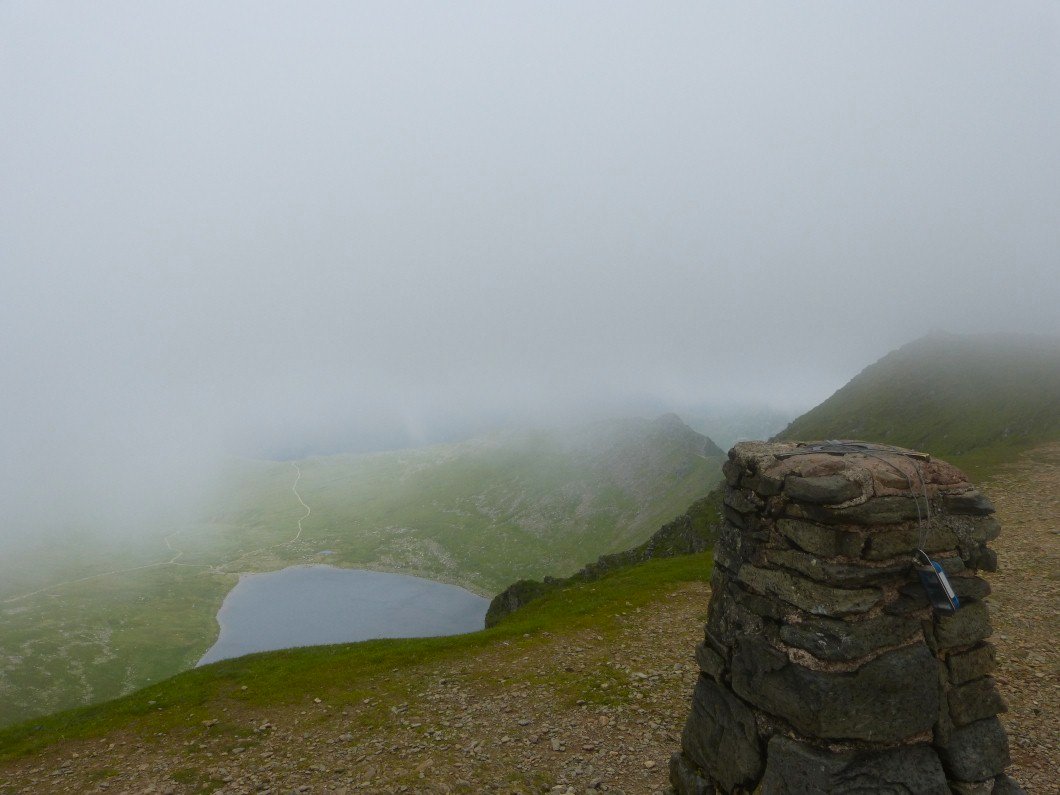 Final photo of the day from Helvellyn trig. It started raining here and never really stopped all the way over Nethermost and Dollywagon and all the way down Grisedale which seemed a long plod.