WWW.KARLSWALKS.CO.UK
PICTURES AND TRIP REPORTS FROM MY WALKS IN THE ENGLISH LAKE DISTRICT
---
Crinkle Crags
28th February 2016
Route. Old Dungeon Ghyll - Oxendale - Browney Gill - Crinkle Crags - Three Tarns - The Band - Old Dungeon Ghyll
(about 7 miles 2900 ft ascent
At last ! a lovely day at the week-end. Sue Lynn and myself made our way to great Langdale for a walk over the lovely Crinkle Crags.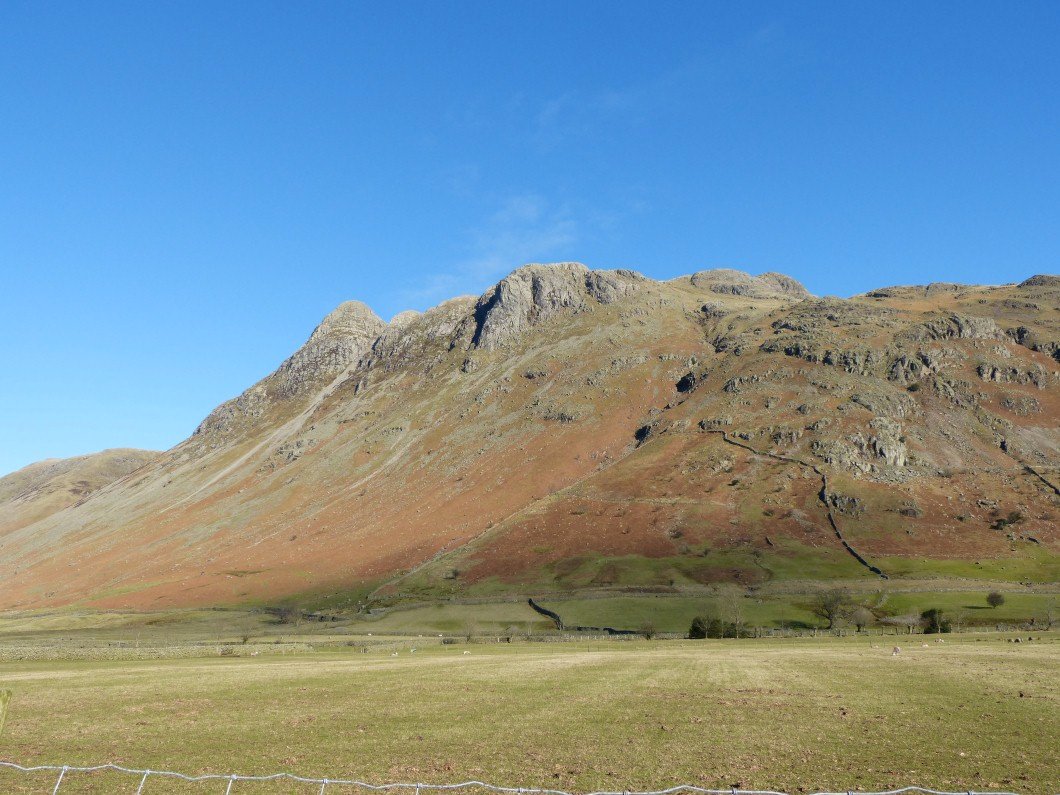 The Langdale Pikes looking lovely in the morning sun.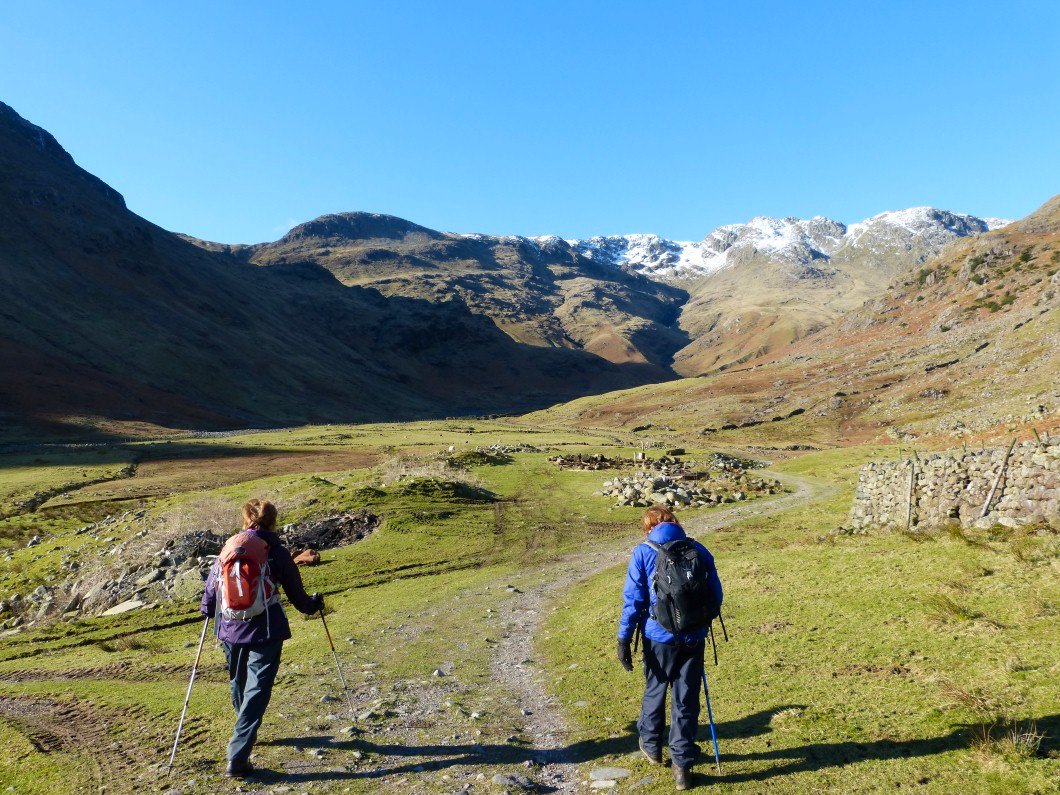 The snow topped Crinkles ahead.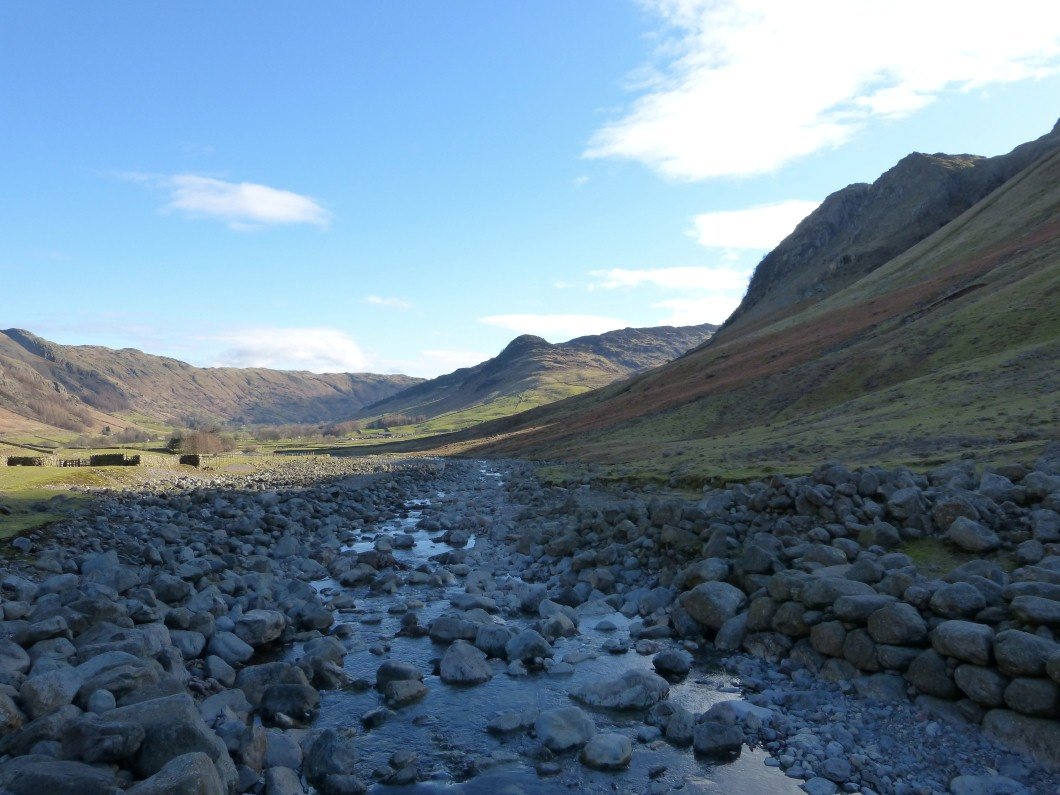 Looking downstream from the bridge over Oxendale beck. Side Pike is the prominent fell.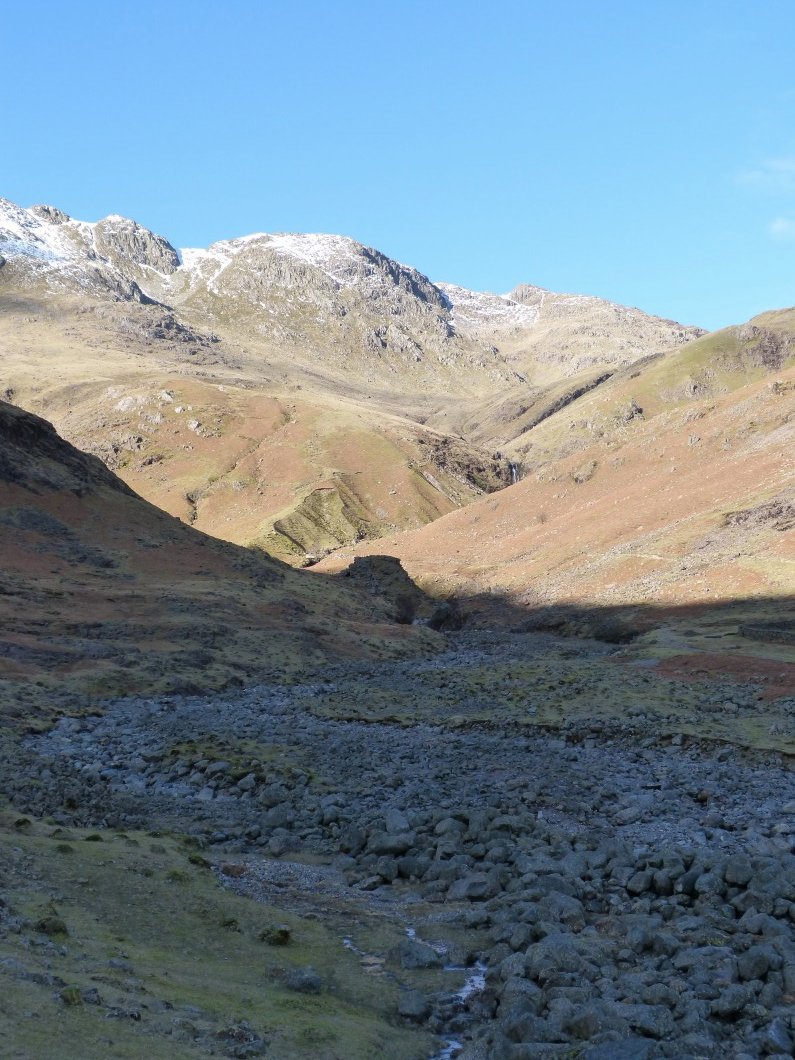 And looking upstream toWhorneyside Force.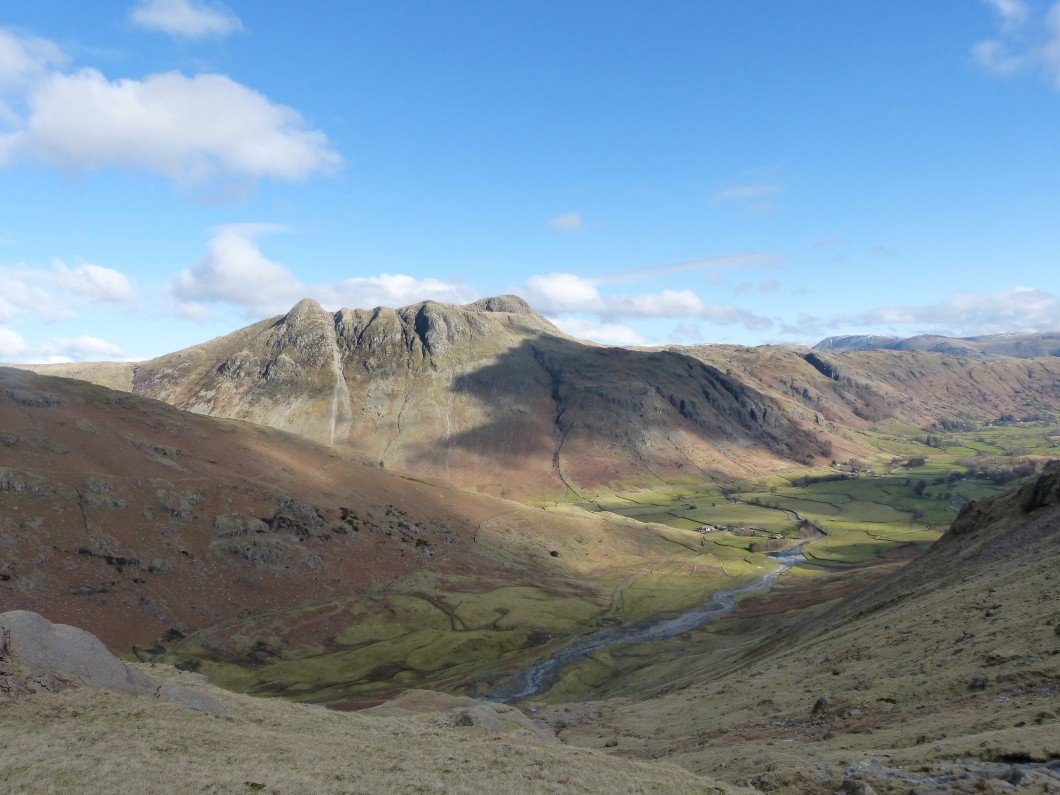 The view from high on the Browney Gill path.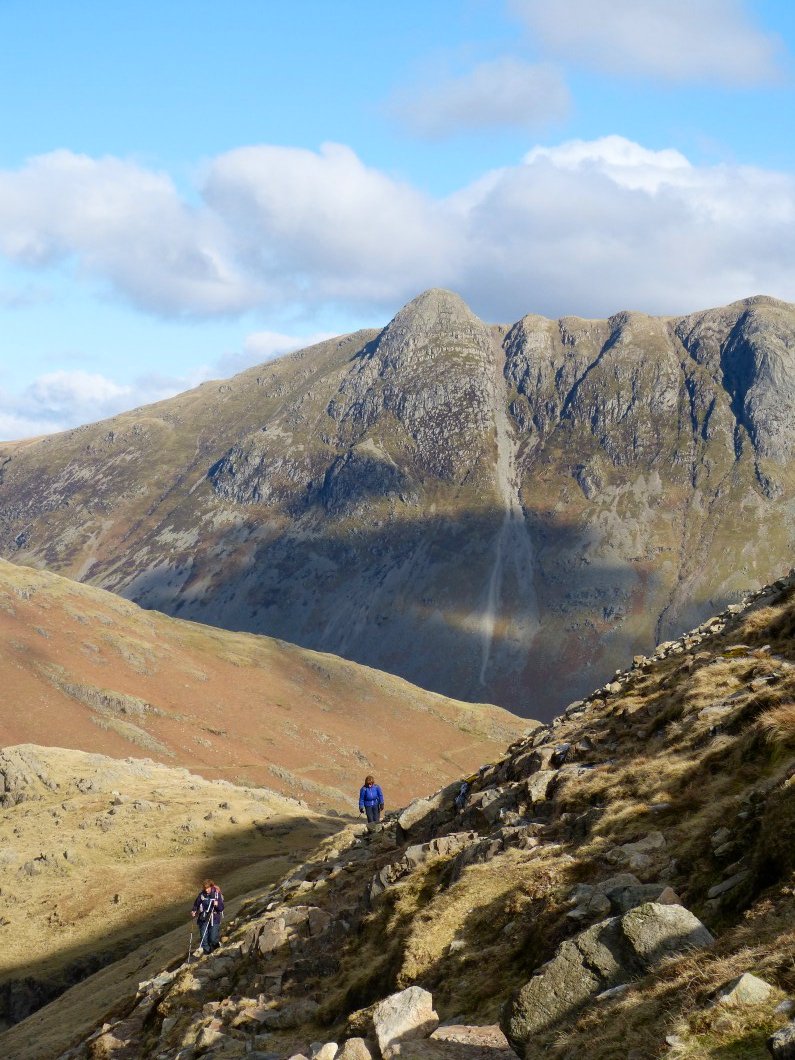 Sue and Lynn coming round the mountain. ( could be a song in there somewhere )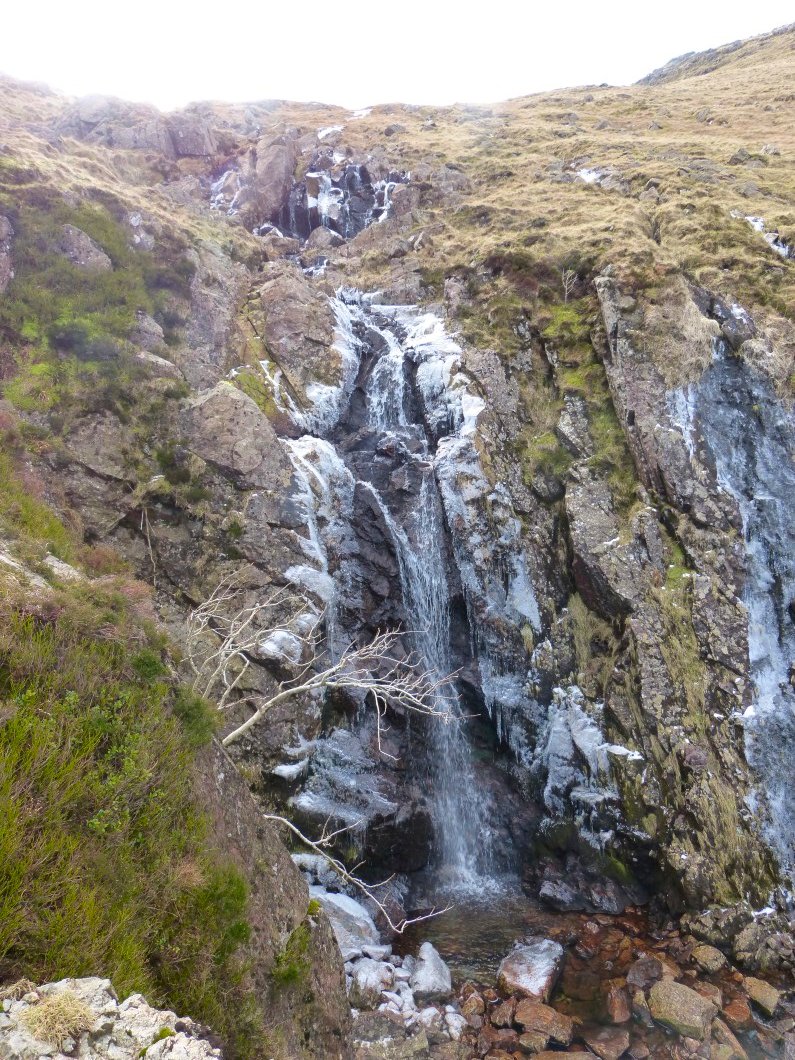 Passing the part frozen.falls near to the top of the Browney Gill path.
Wetherlam and Black sails appear as we reach the pass.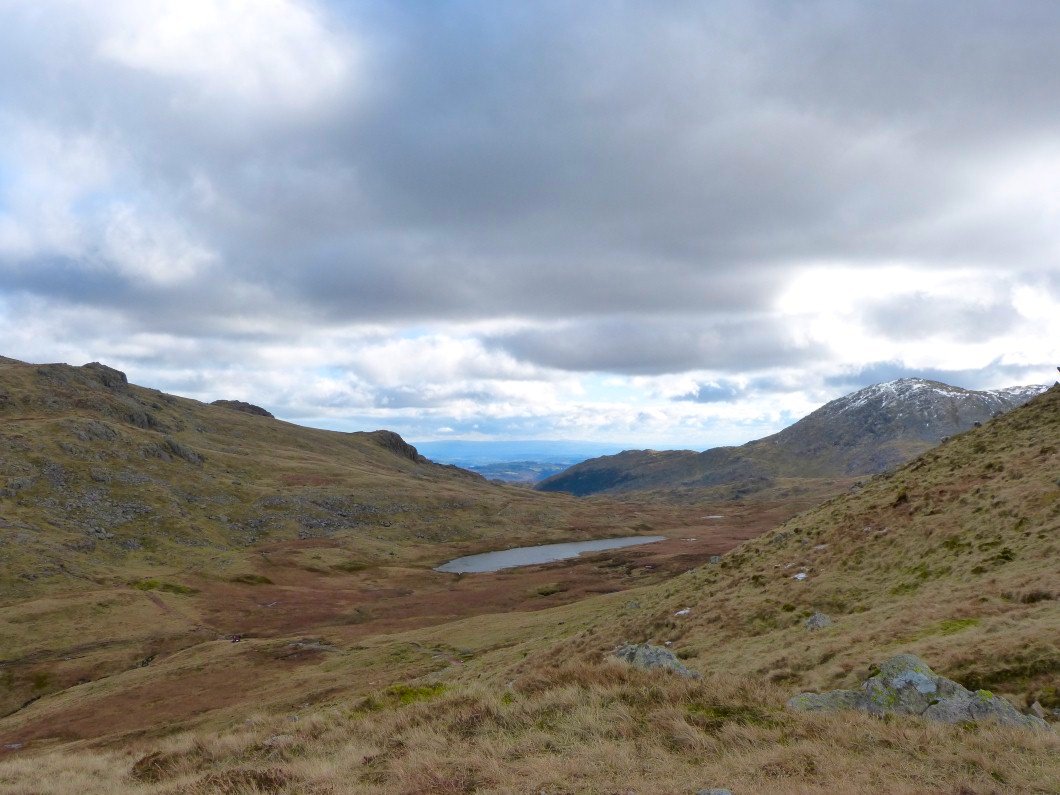 Looking back to Red Tarn from the start of the "motorway" to the Crinkles.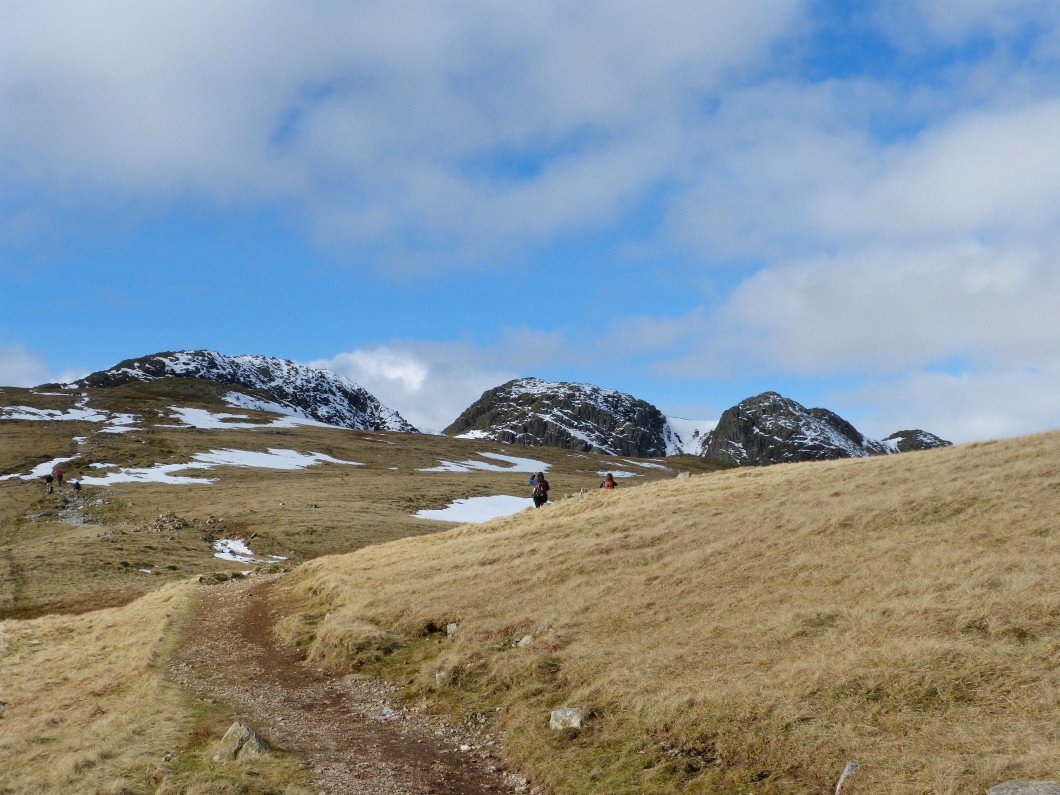 And before long here they are.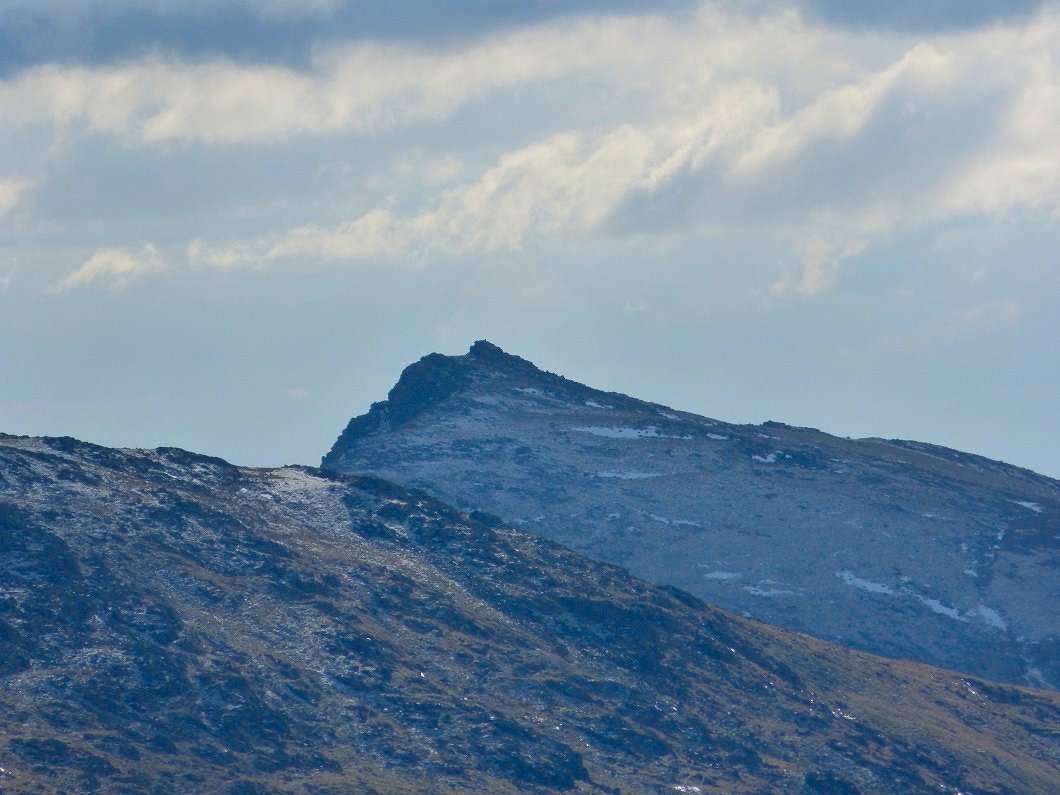 Distinctive Dow Crag.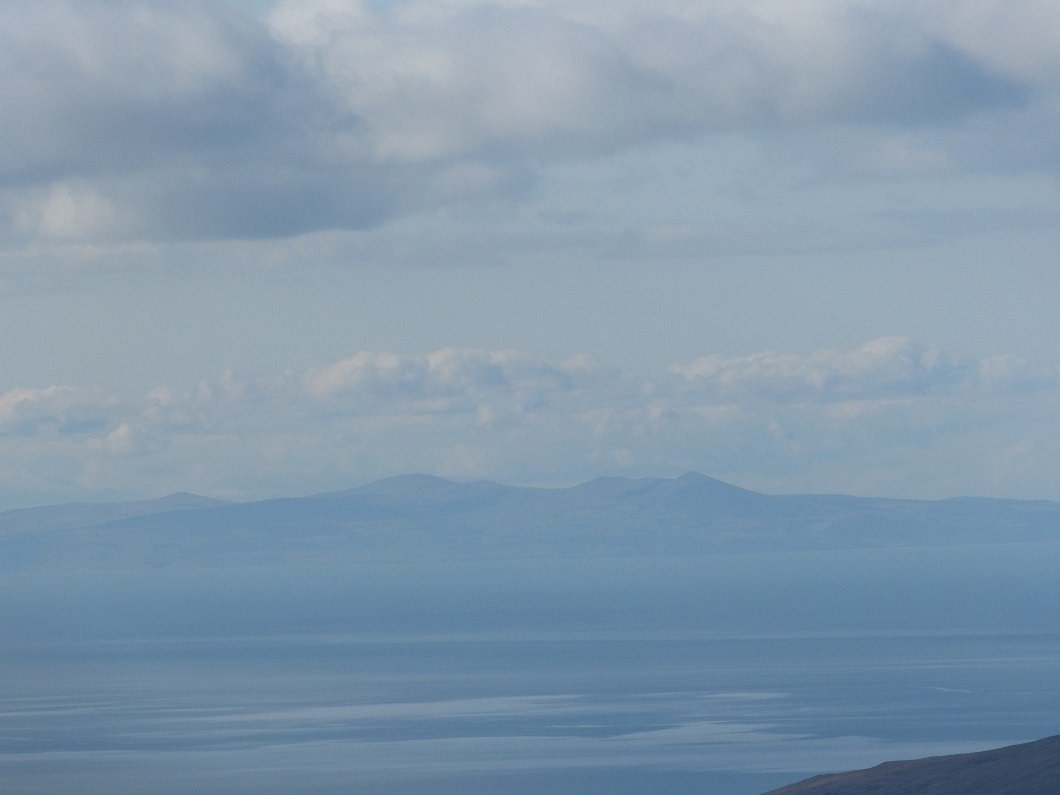 Really good air quaility today so the Isle of Man was easily seen.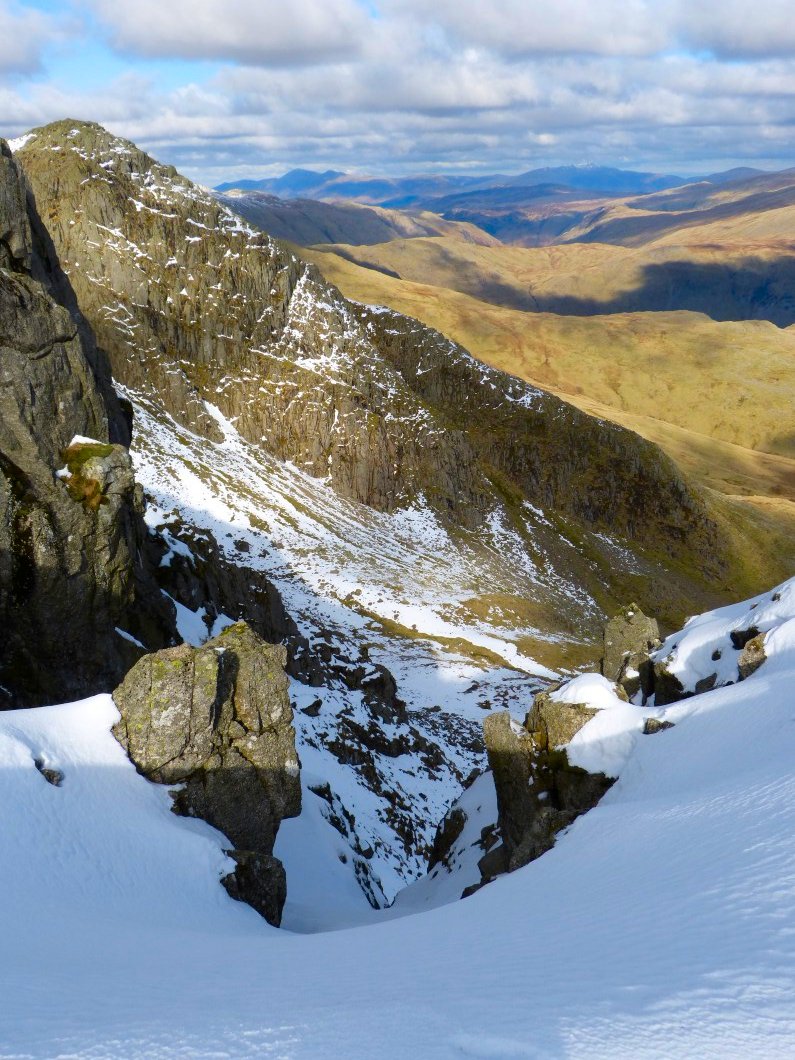 Scary looking gully on the first Crinkle.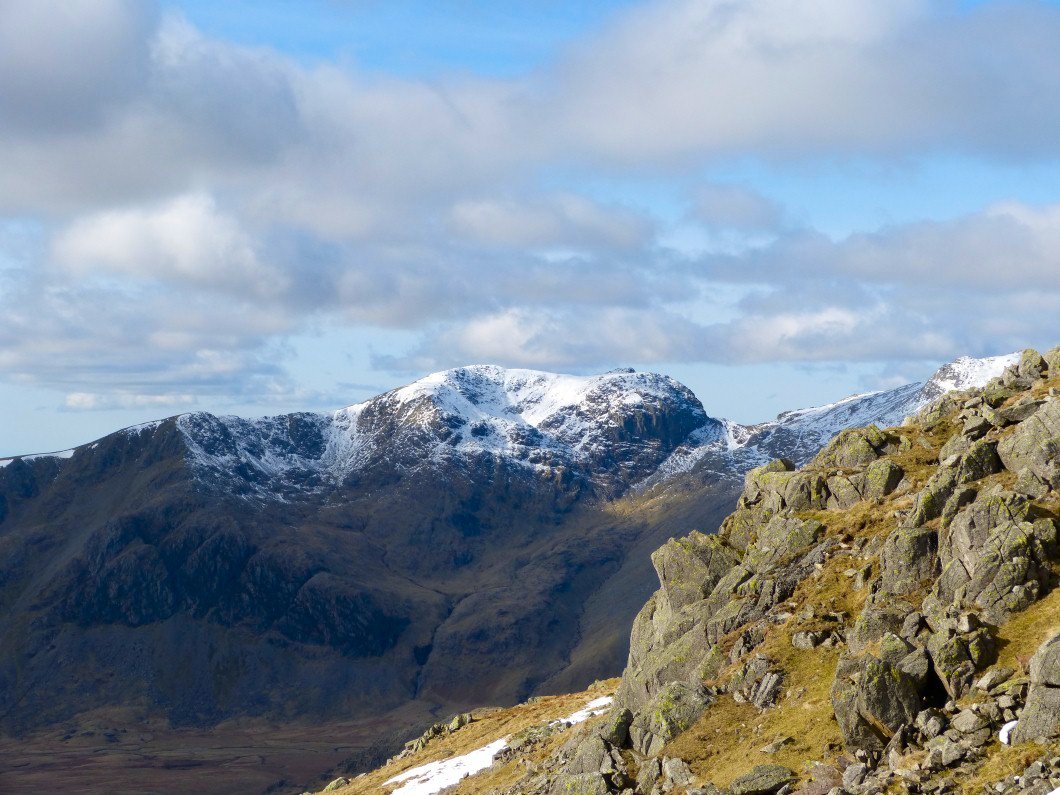 Scafell from the first Crinkle.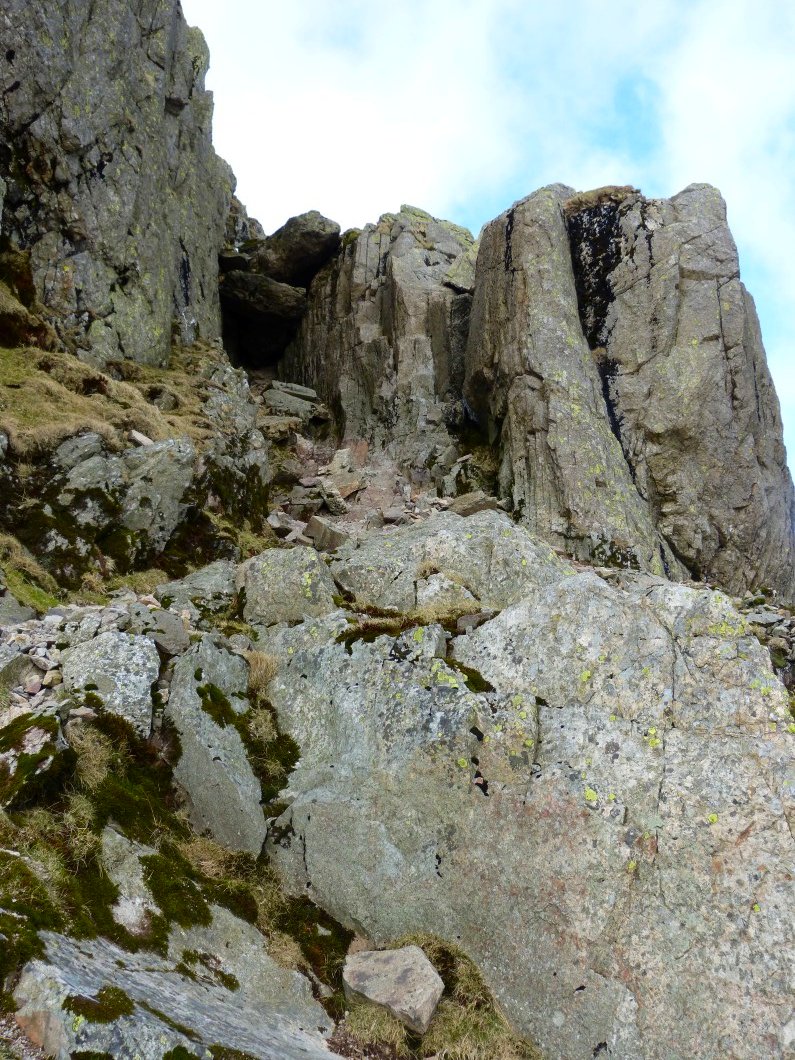 The Bad Step. The climb is not as bad as it looks but I did surprise my self with the ease that I got up. " Like a rat up a drainpipe" was Sue's rather more unflattering description.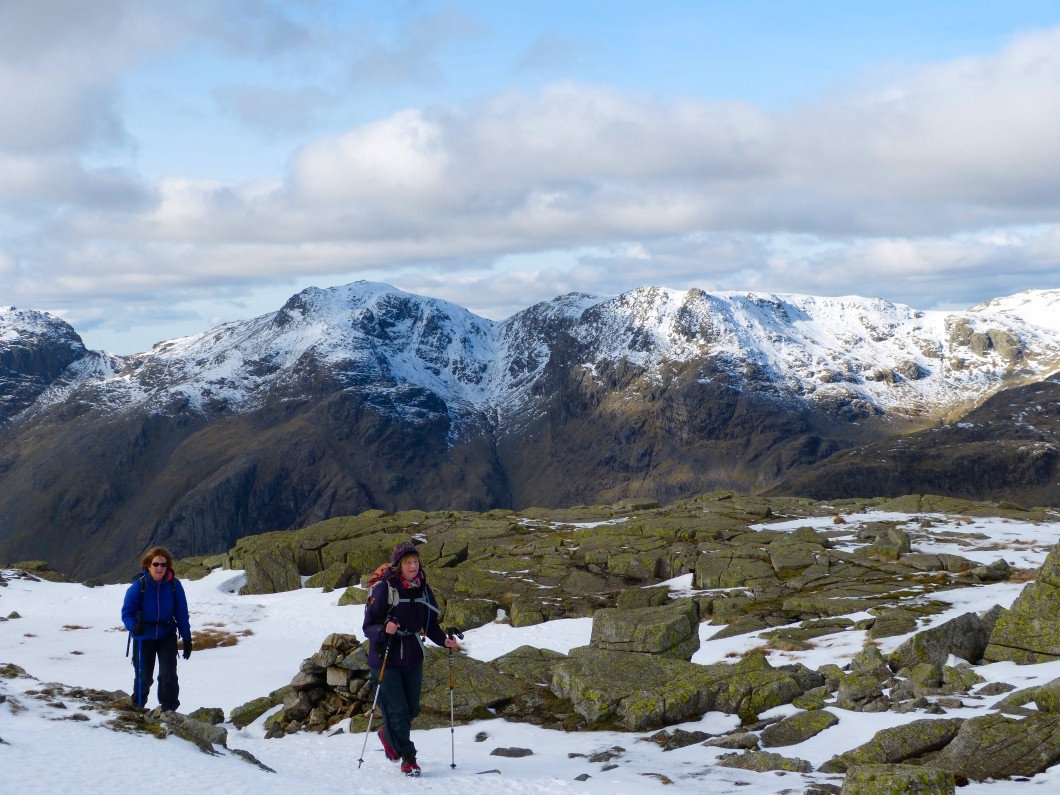 The girls went around on the safer path. Scafell Pike looking magnificent in the background.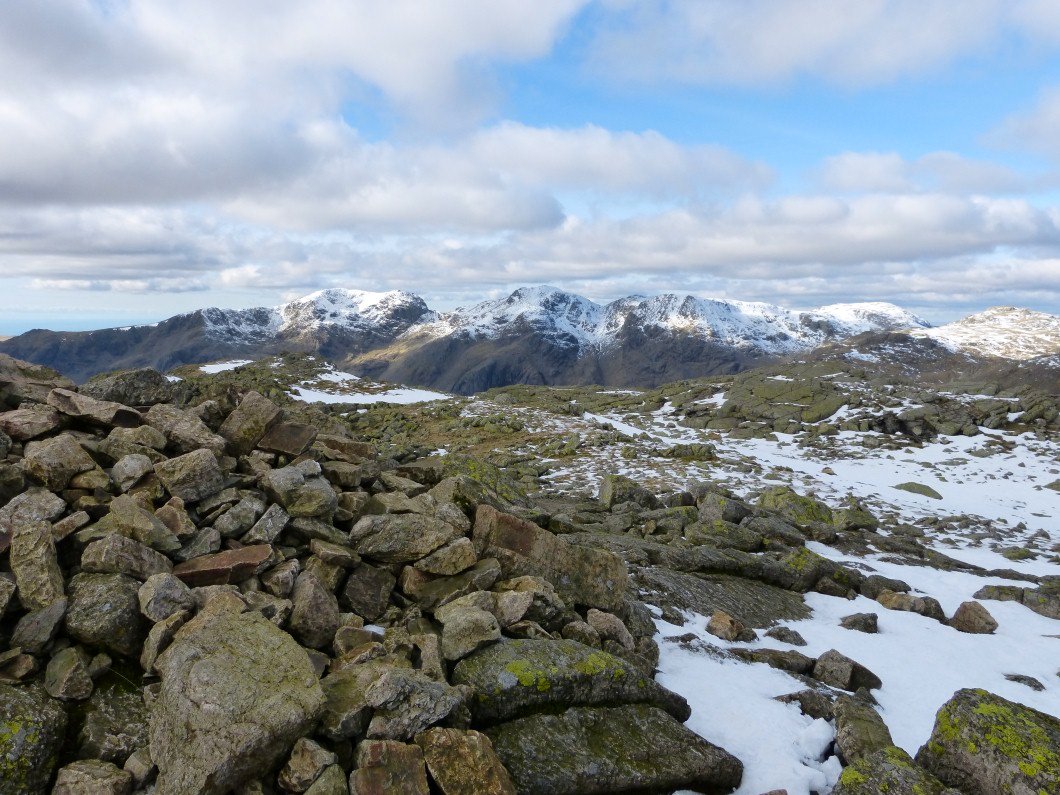 Wider view of all the Scafell range from Long Top the highest point of Crinkle Crags.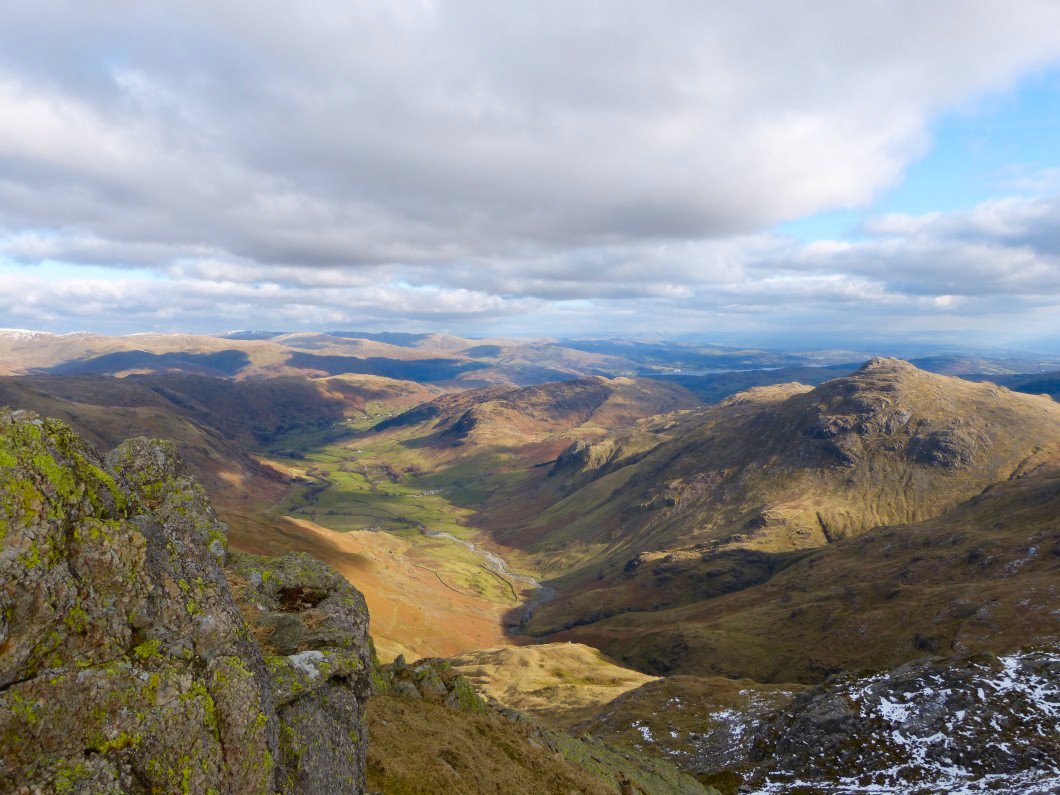 Great Langdale.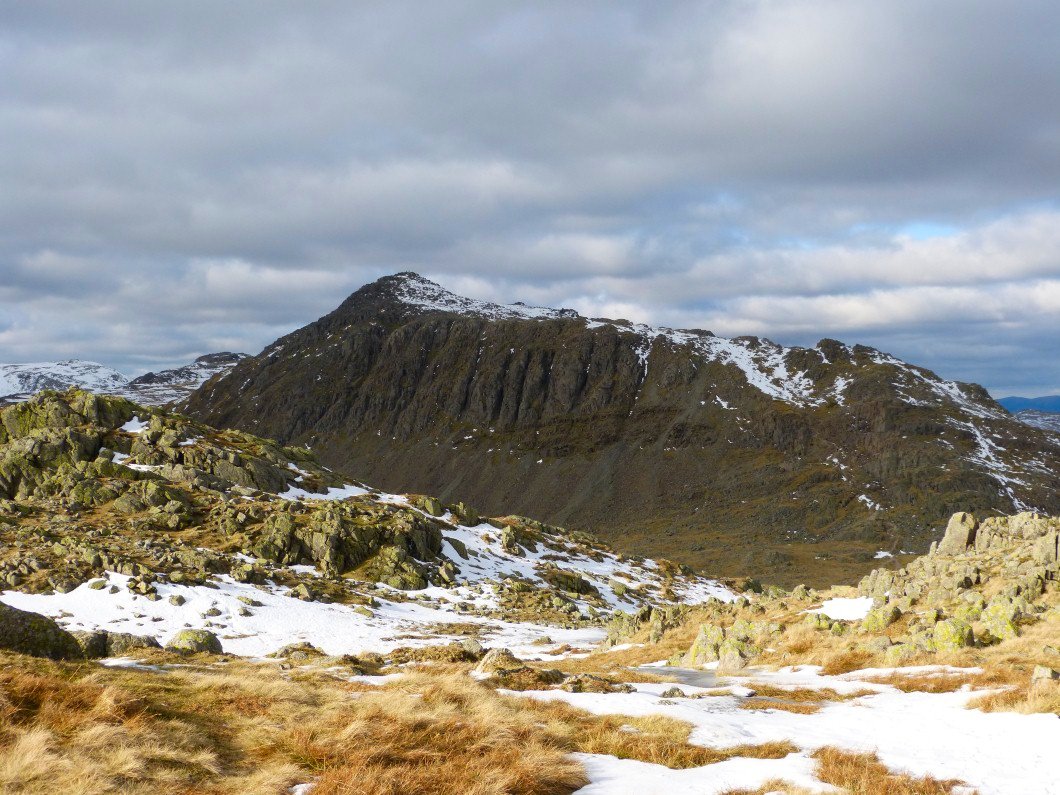 Mighty Bowfell..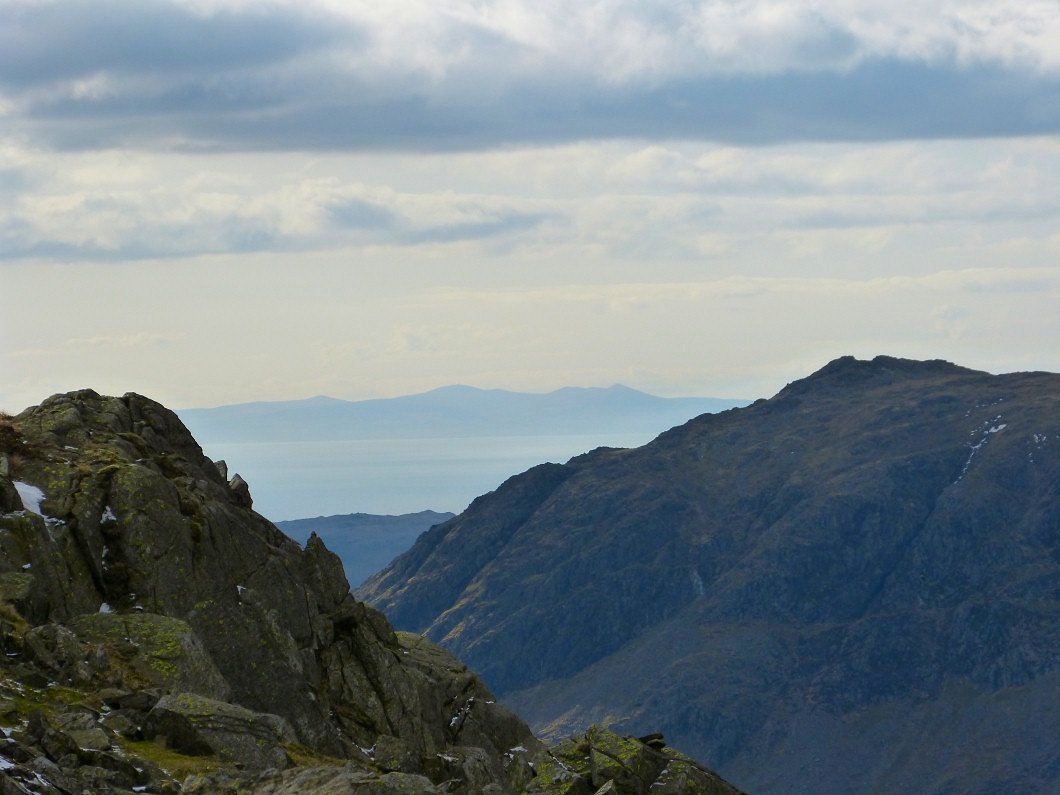 The Isle of Man was even clearer as the afternoon progressed.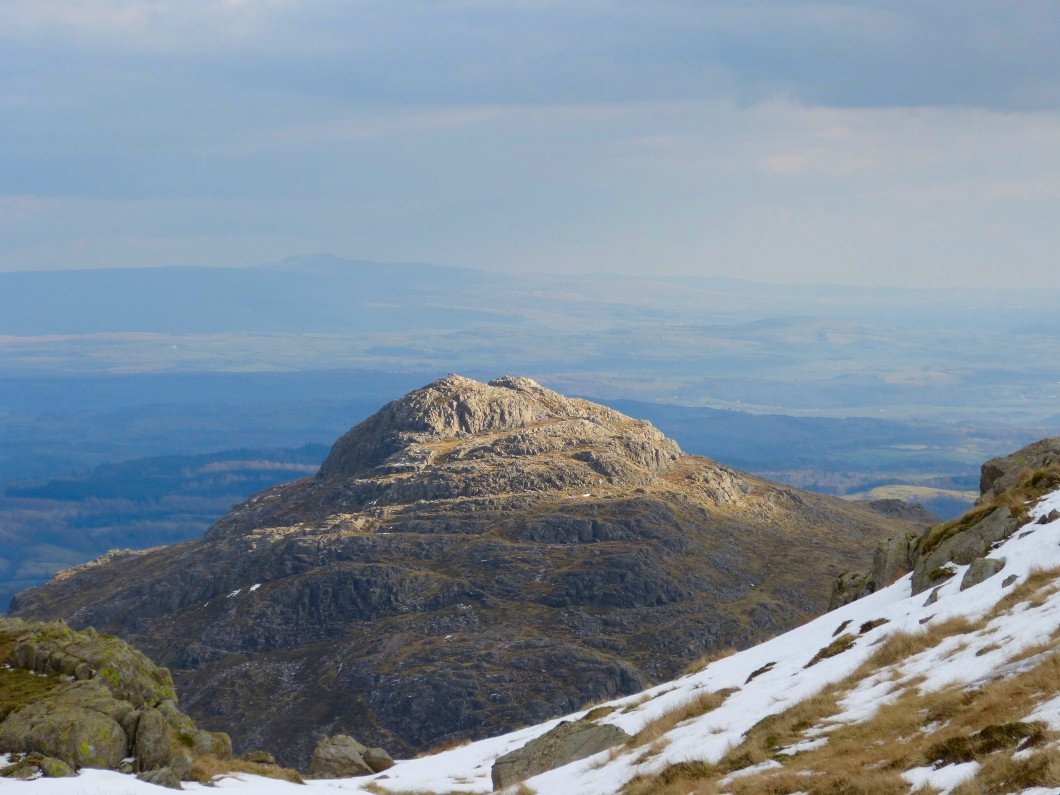 Pike Of Blisco gets a little sun. Ingleborough in the distance beyond.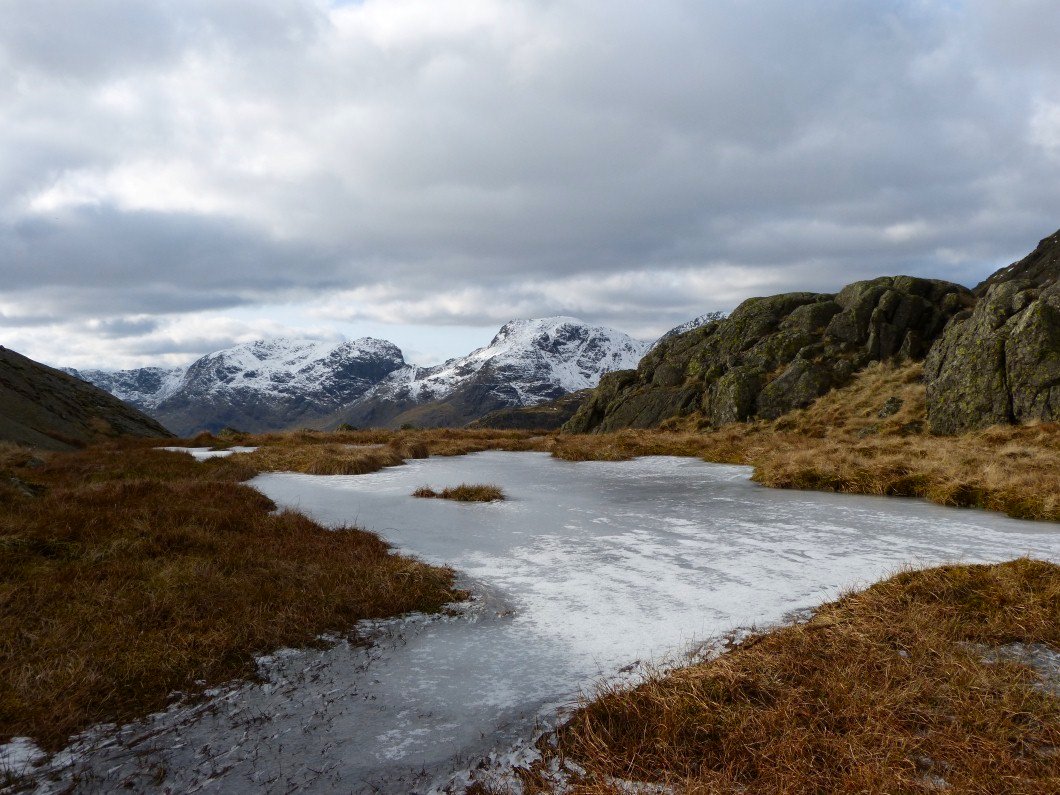 Scafell and Scafell Pike from near Three Tarns ( this is just a pond not one of the tarns )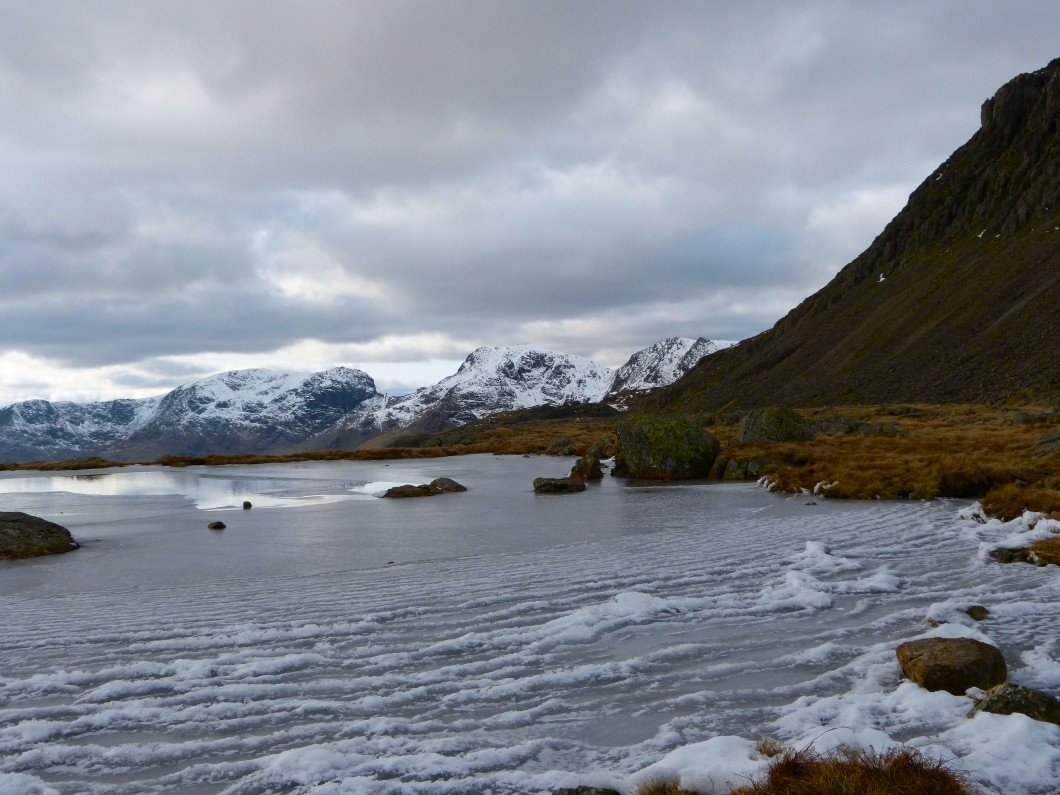 This is one of the Threee Tarns with strange snow "waves"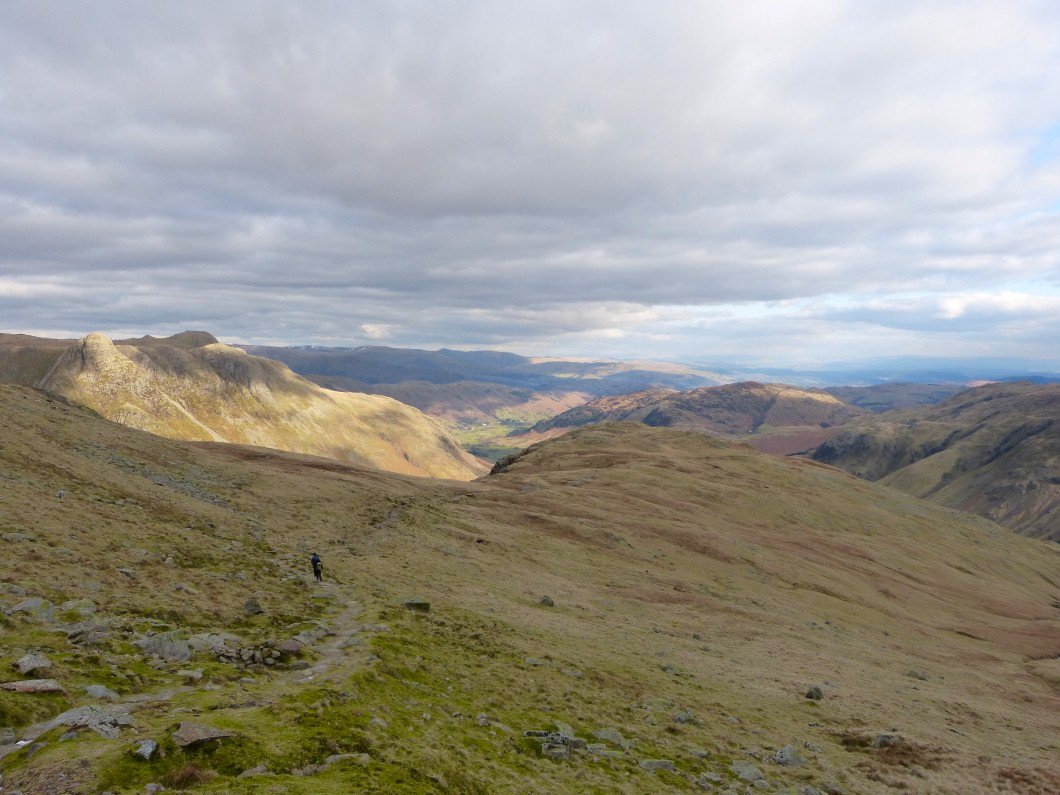 Heading down on to The Band.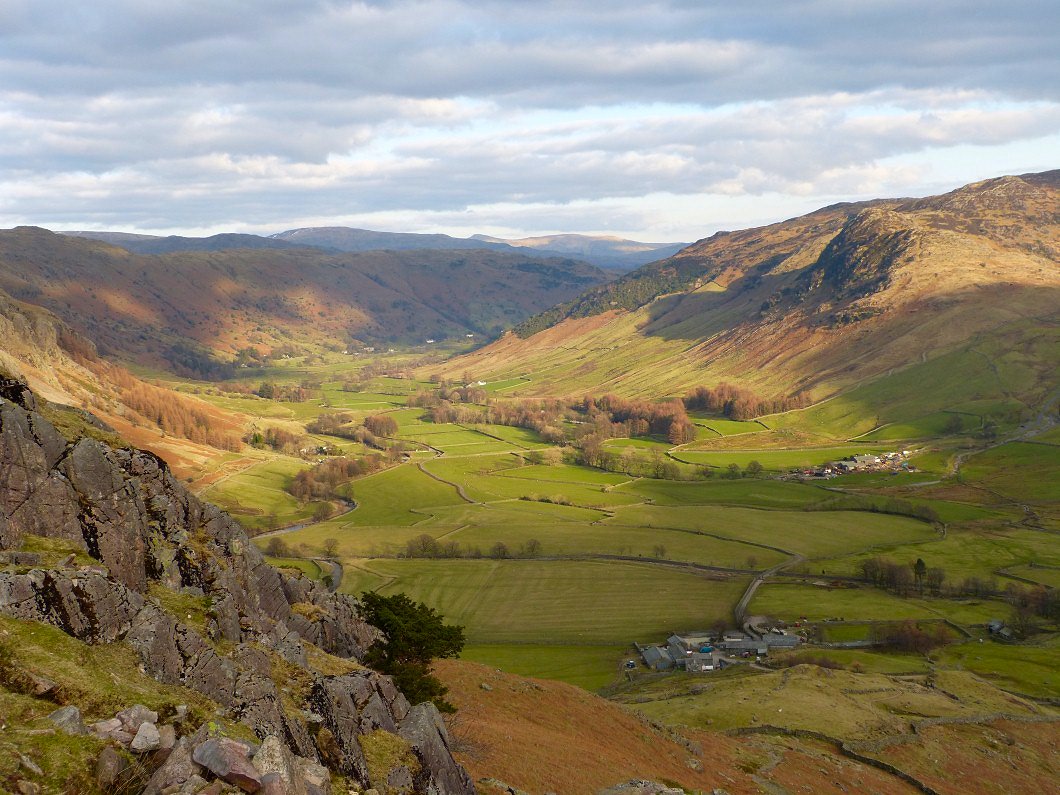 Lovely afternoon light on Great Langdale