WWW.KARLSWALKS.CO.UK
PICTURES AND TRIP REPORTS FROM MY WALKS IN THE ENGLISH LAKE DISTRICT
---
Woundale and St.Raven's Edge
6th March 2016
Route. Troutbeck Church - Troutbeck - Nanny Lane - Wansfell pike - Baystones - A592 - Low Great Knott - High Great Knott - Hart Crag - St.Raven's Edge - Stony Cove Pike - Threshthwaite Mouth - Trout Beck - Hagg Gill --Limefitt Park - Troutbeck Church
(about 14.5 miles 3700 ft ascent
My main aim today was to bag the Birkett of St.Raven's Edge which is about half a mile from the Kirkstone Inn and if the day had been a dreary and wet then I might have gone that way but as the day was anything but dreary and wet I didn't.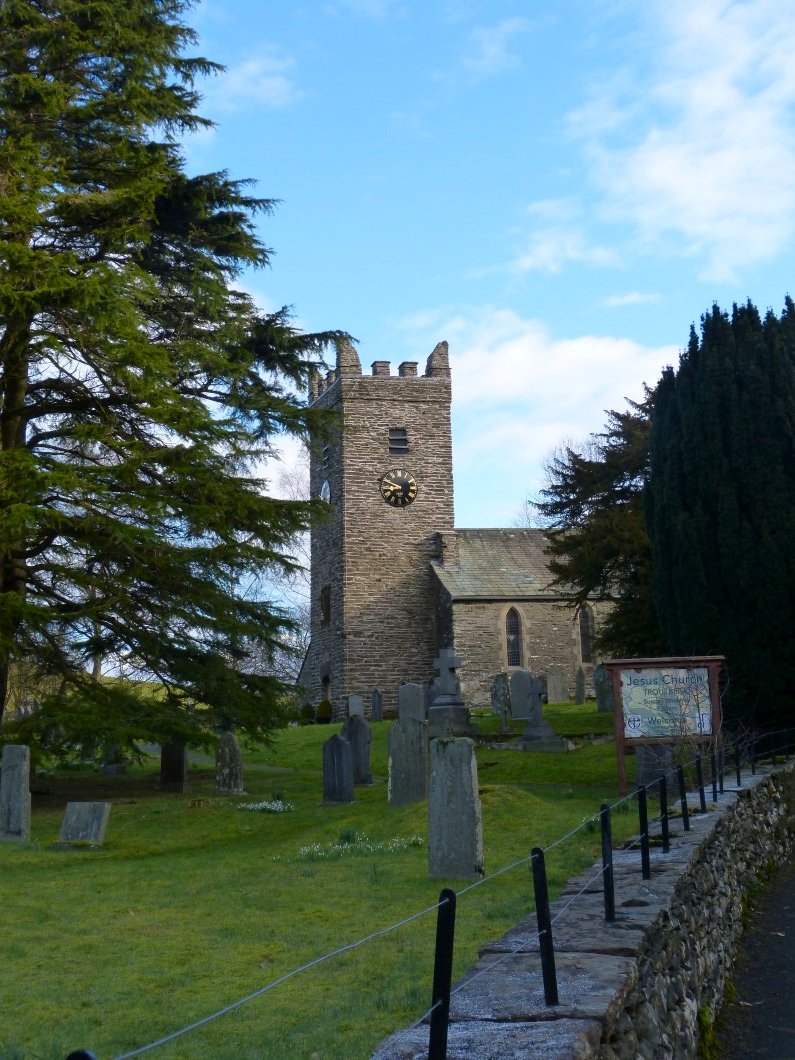 Troutbeck church.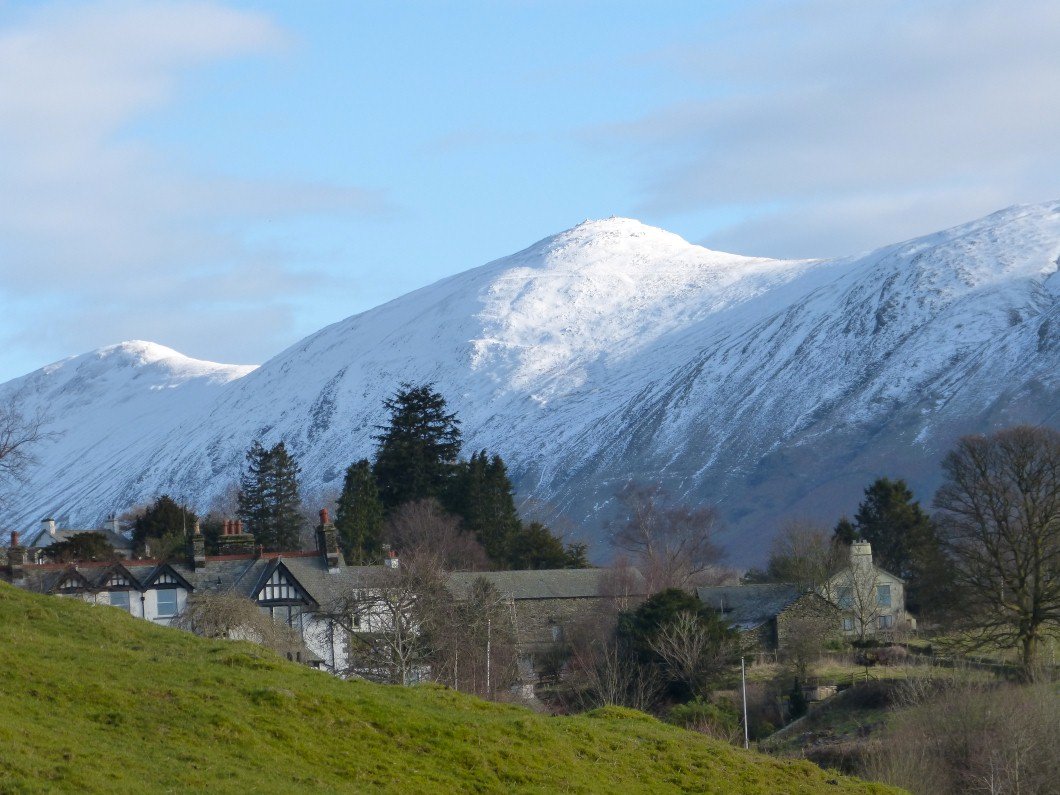 The magnificent Ill Bell ridge towers above Troutbeck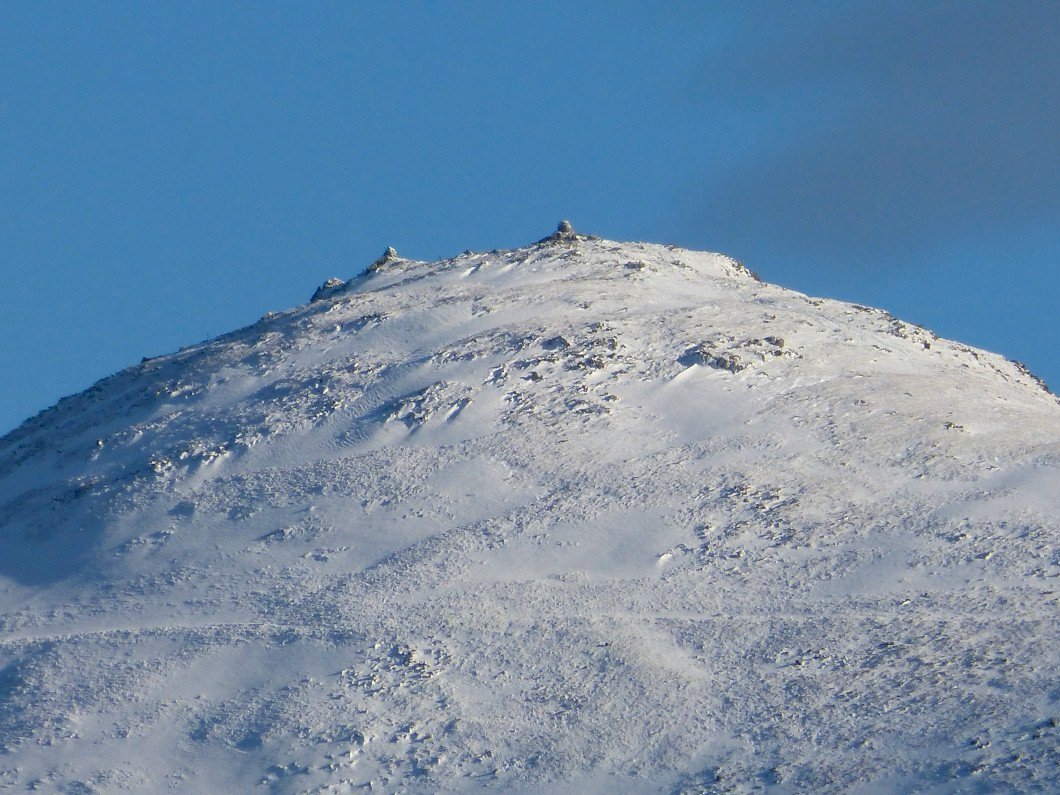 Zooming in on Ill Bell's three cairns.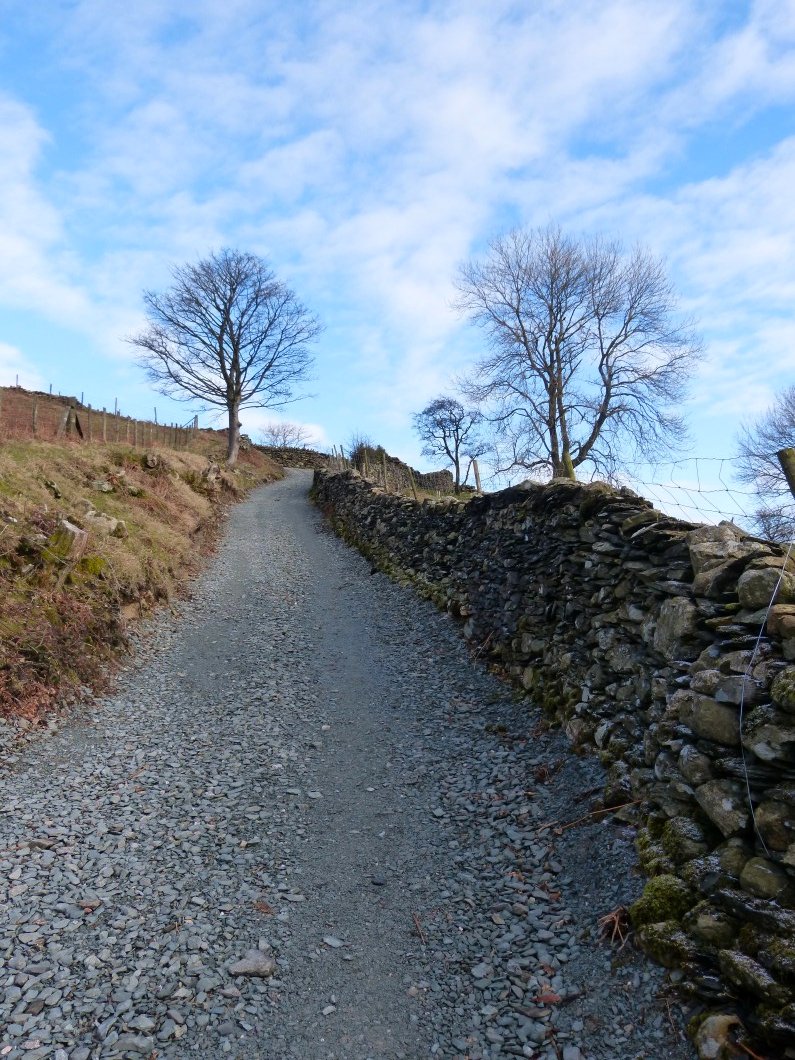 Nanny lane has had a bit of resurfacing work done and is easier to walk on.
It looks like they ran out of cash here though and it's back to mud and ruts. Sour Howes in the background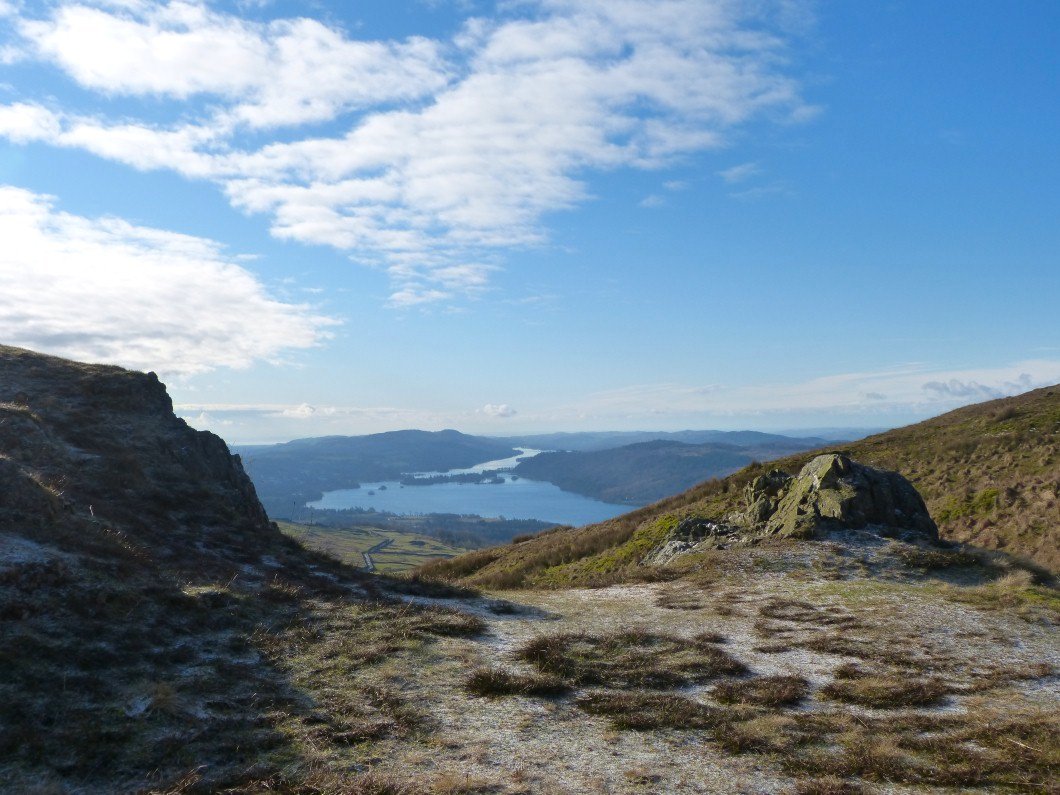 Windermere from the climb to Wansfell.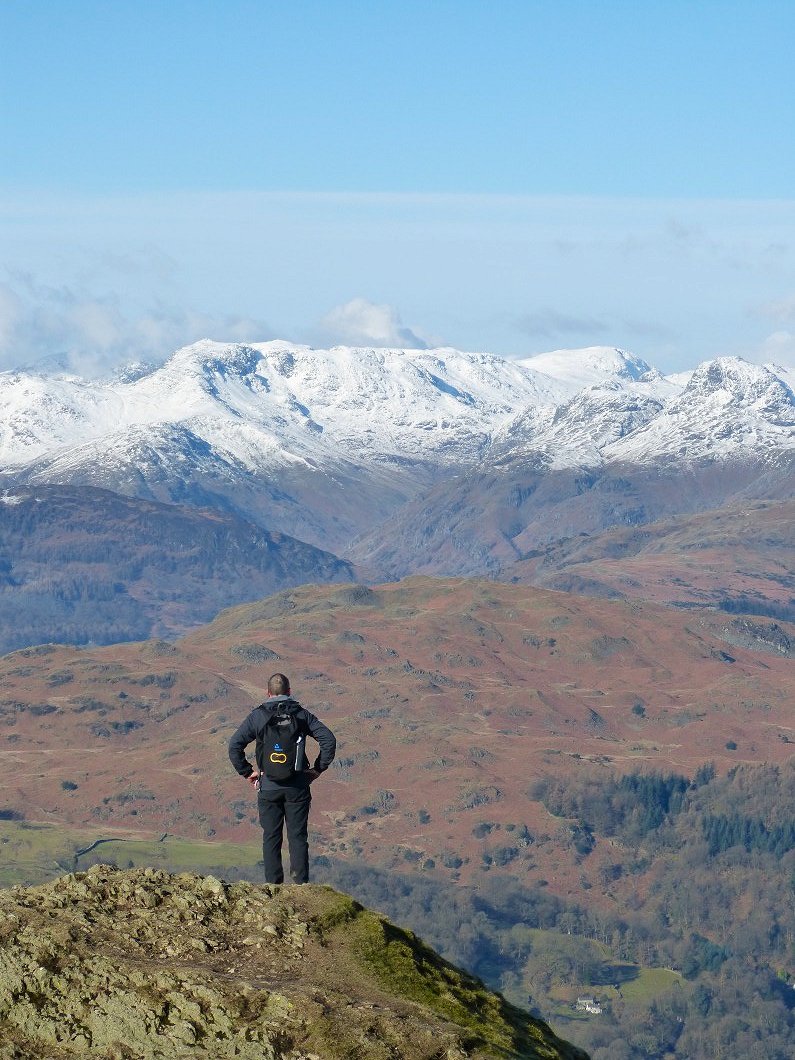 Sometimes you just have to put your hands on your hips and say wow.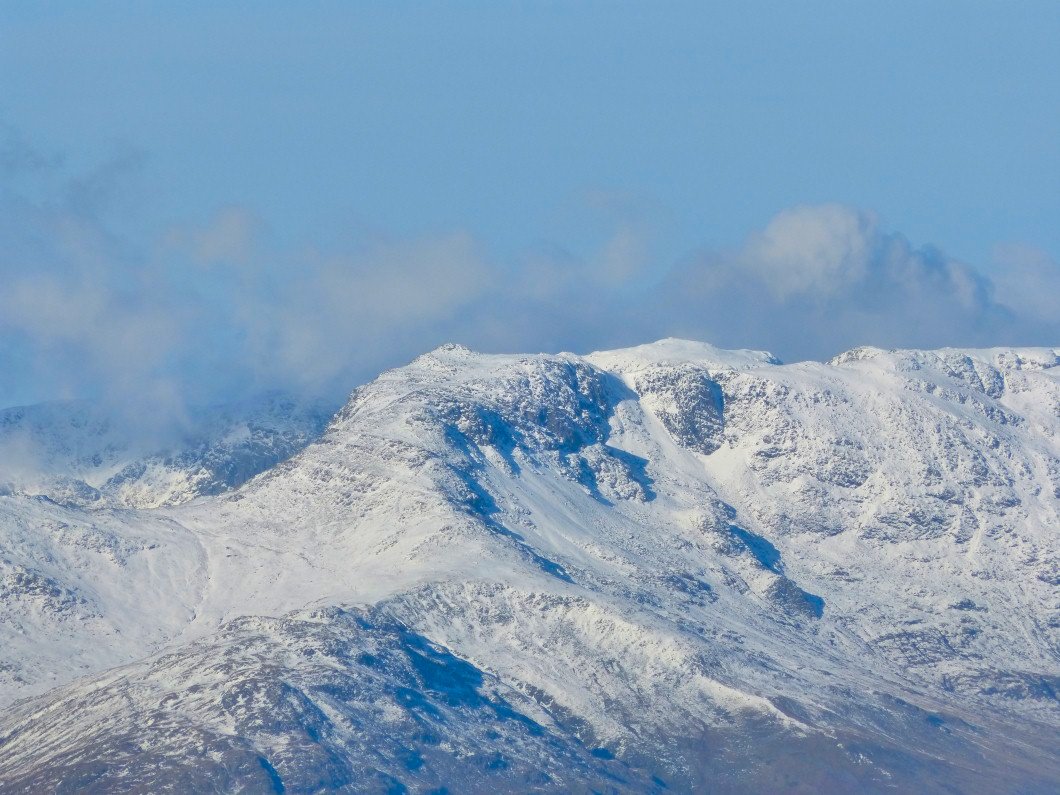 Zooming in on Bowfell.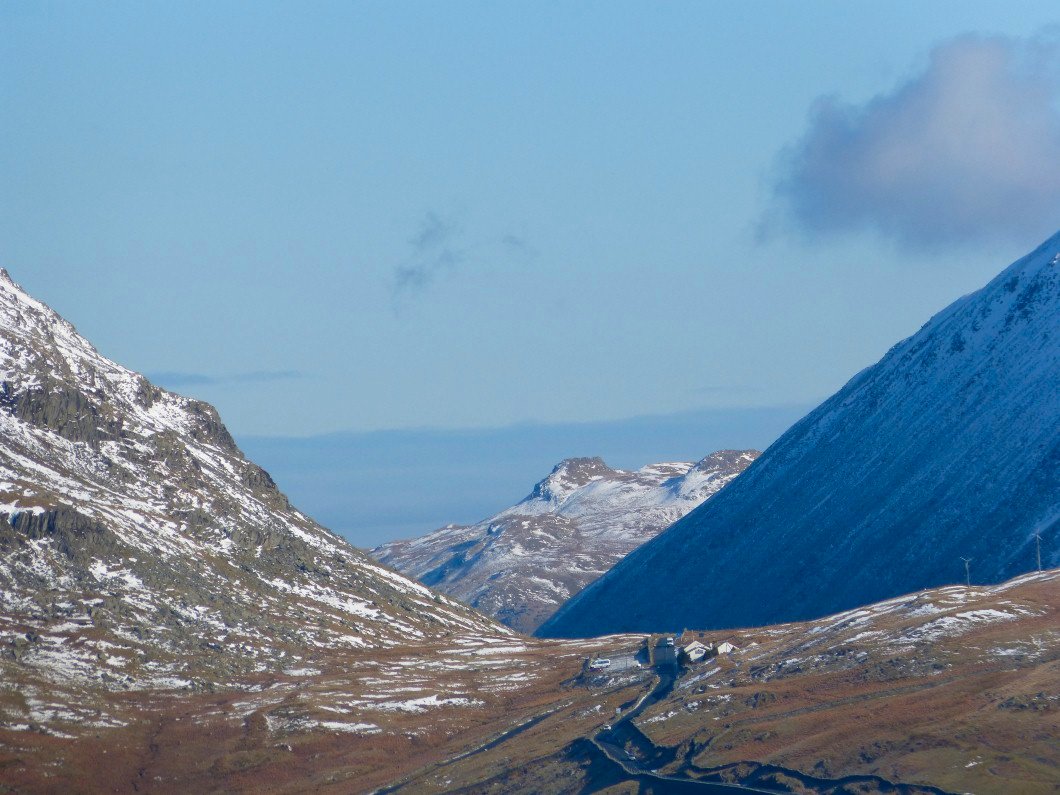 Angletarn Pikes nicely fill the gap above the Kirkstone Pass with Red Screes on the left and Caudale Moor.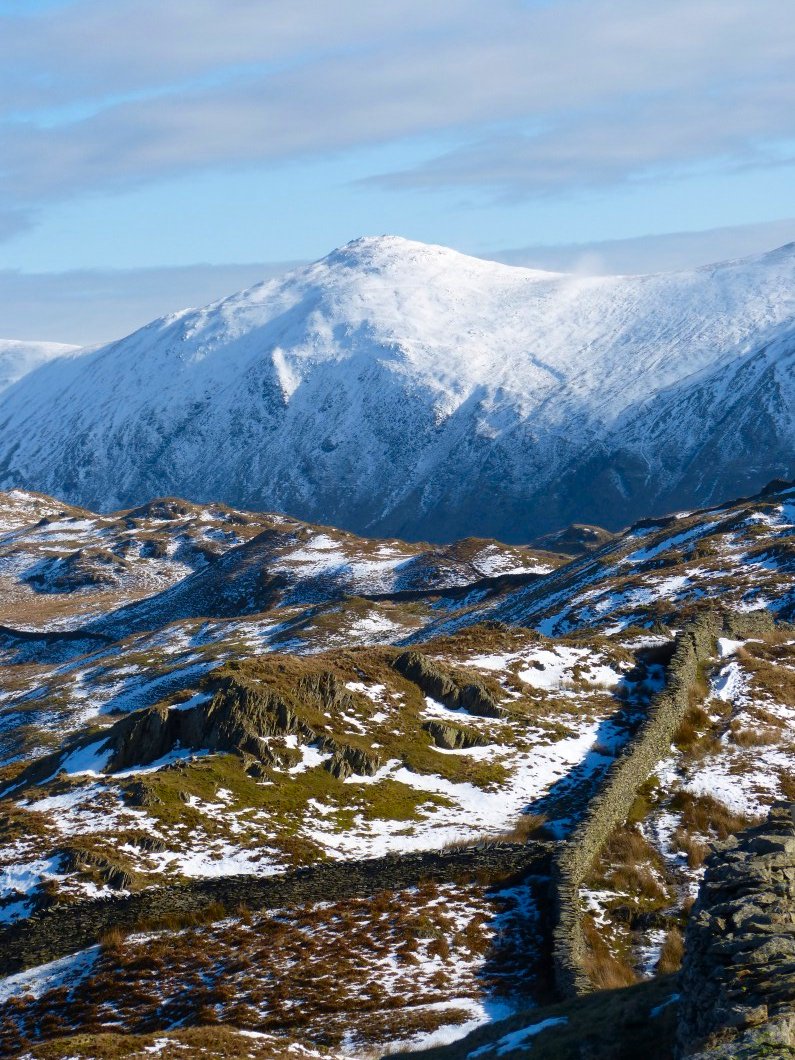 Following the wall to Baystones.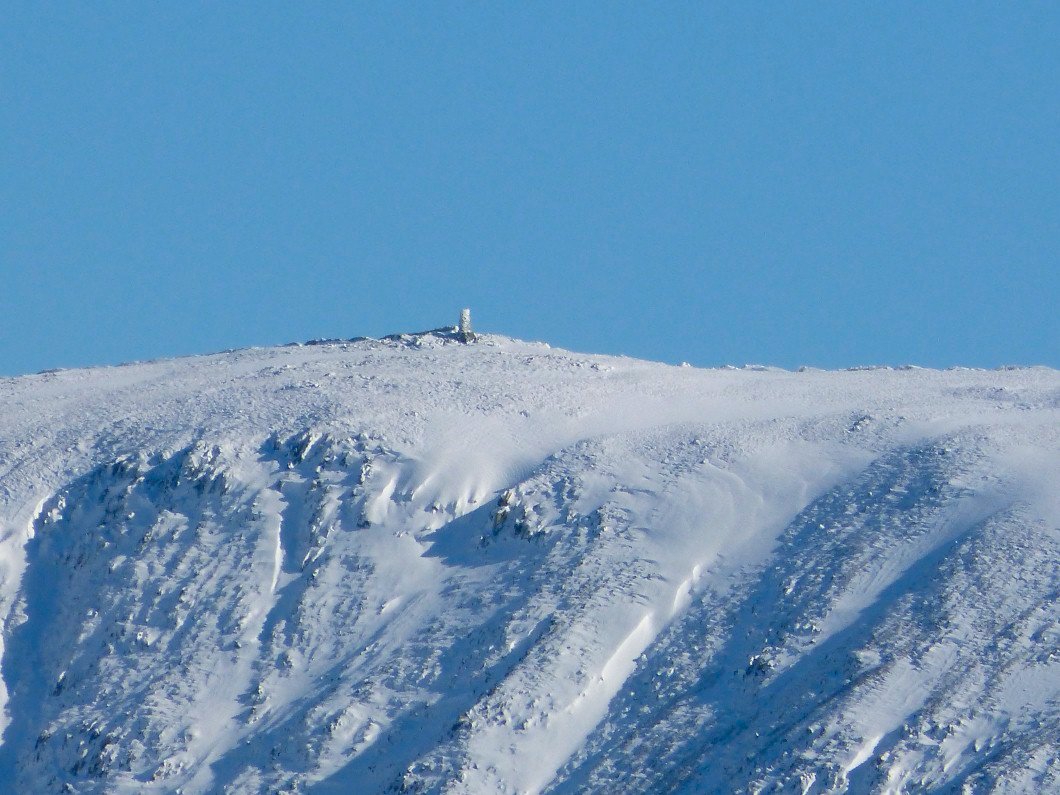 Thornthwaite Beacon looks to have caught some snow.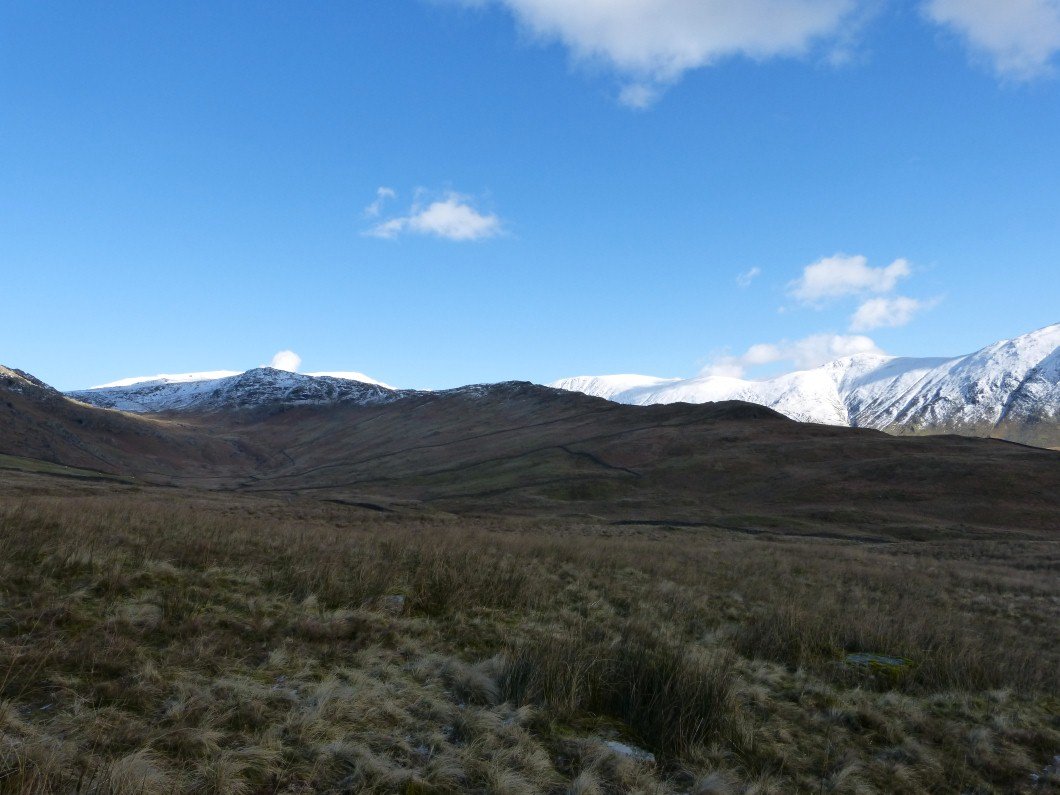 Originally I was going to follow the path shown on the map roughly following Woundale Beck but I have often admired this ridge when driving over the pass so had a change of plan and went that way instead.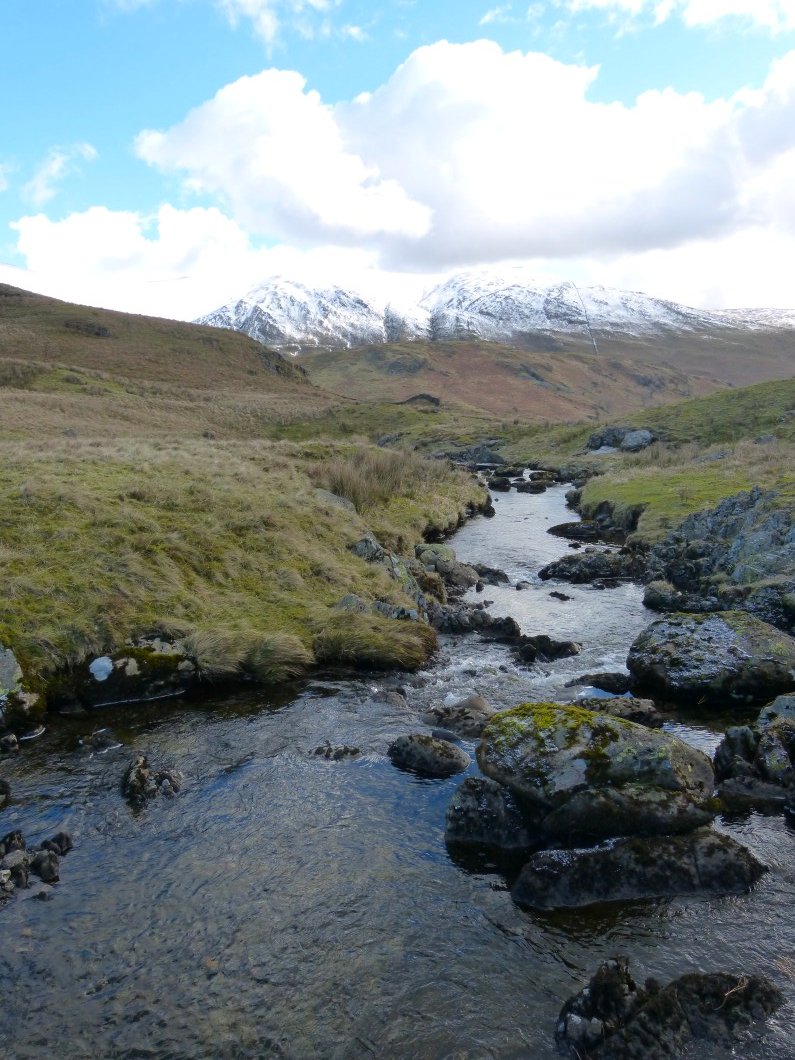 Crossing Woundale Beck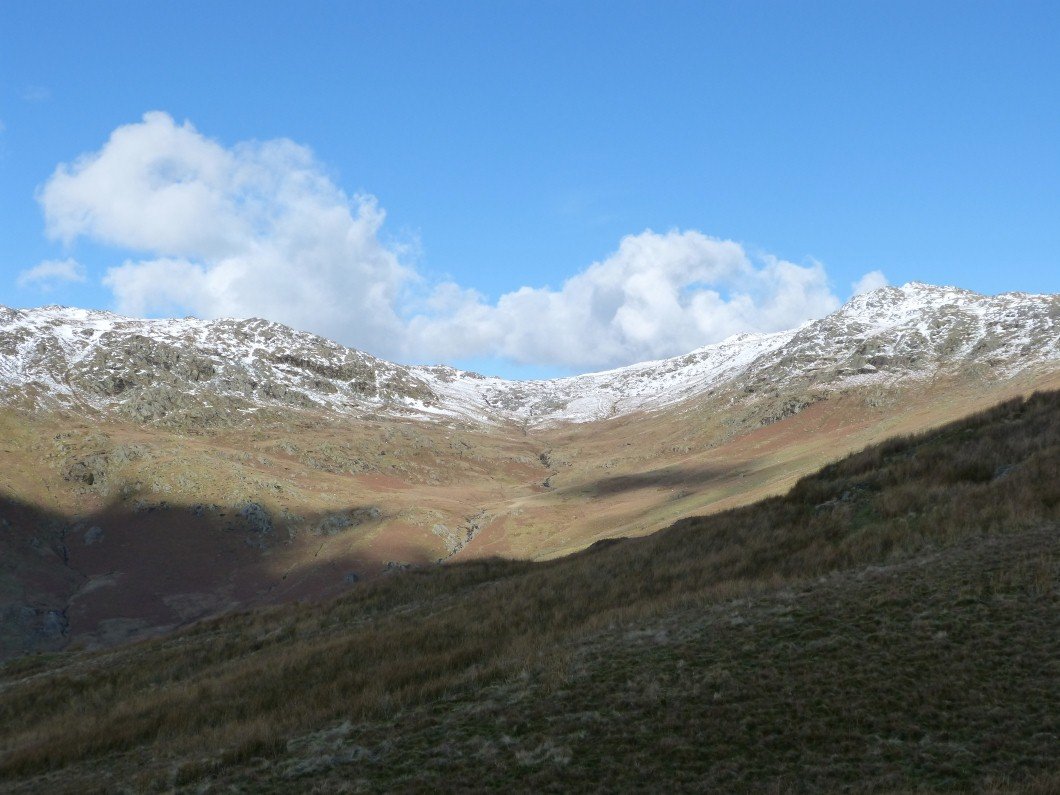 Looking up Woundale. My altered route would mean that I would have to go out and back to St.Raven's Edge which is on the left here.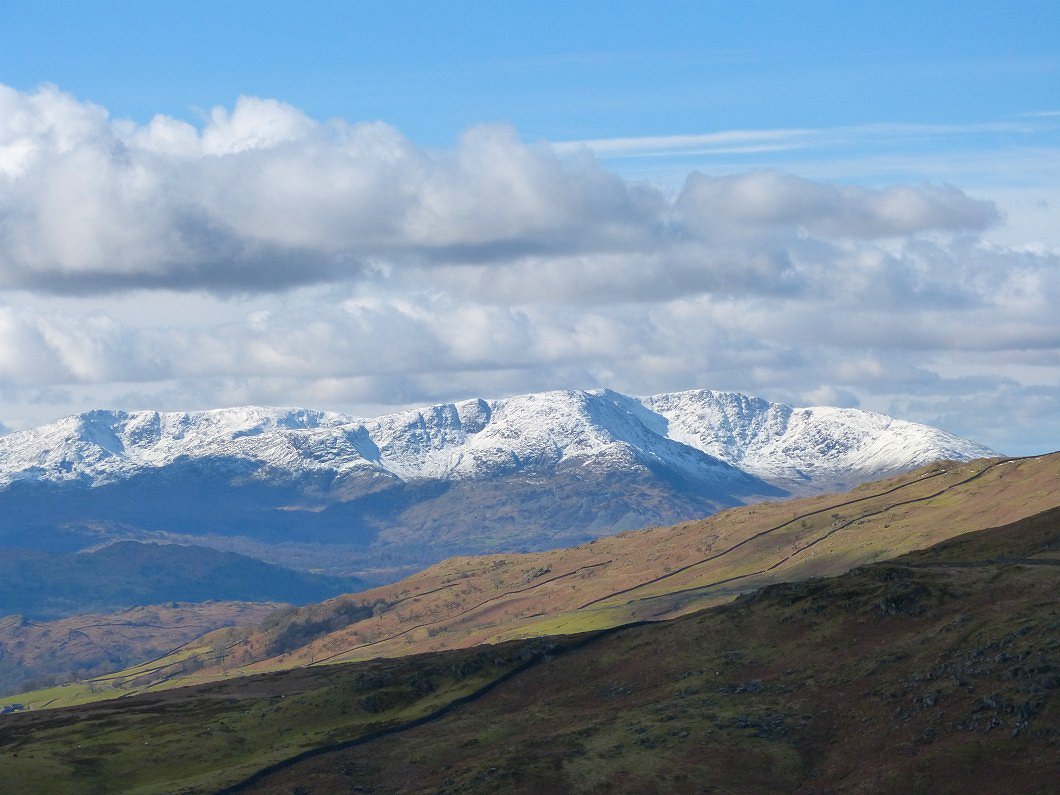 The full line of the Coniston fells from the Old Man on the left to Wet Side Edge on the right.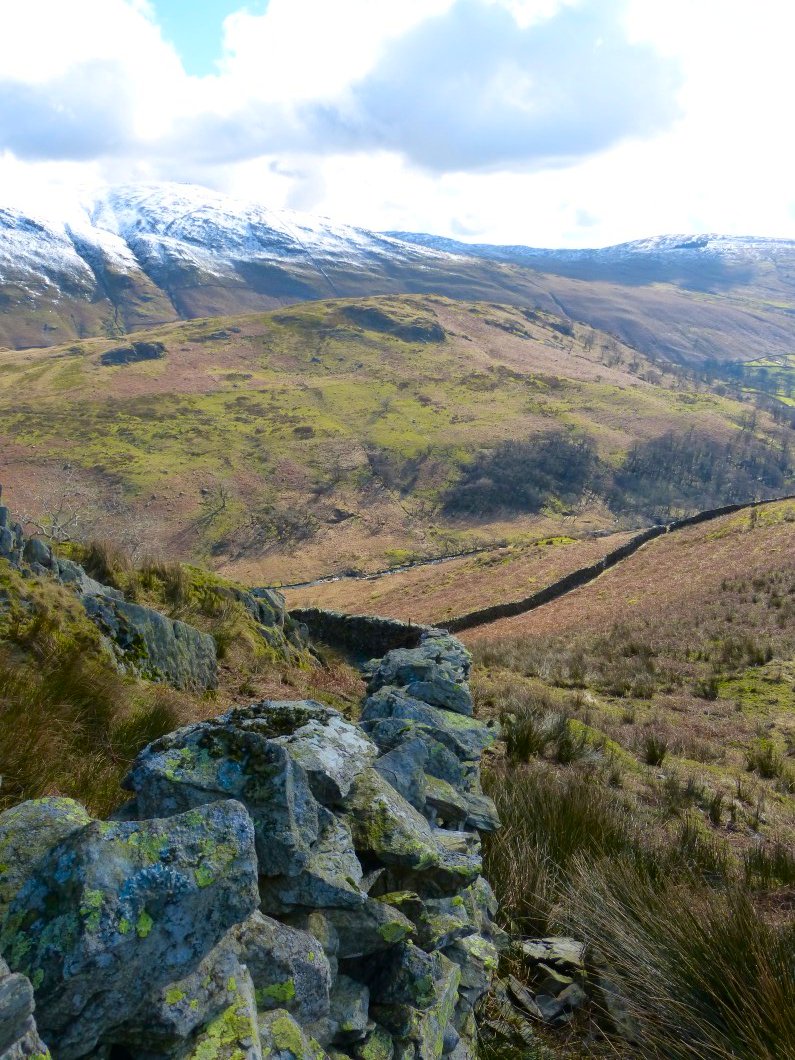 Looking back to Troutbeck Tongue from the ridge..
And looking back to Baystones and Wansfell from higher up.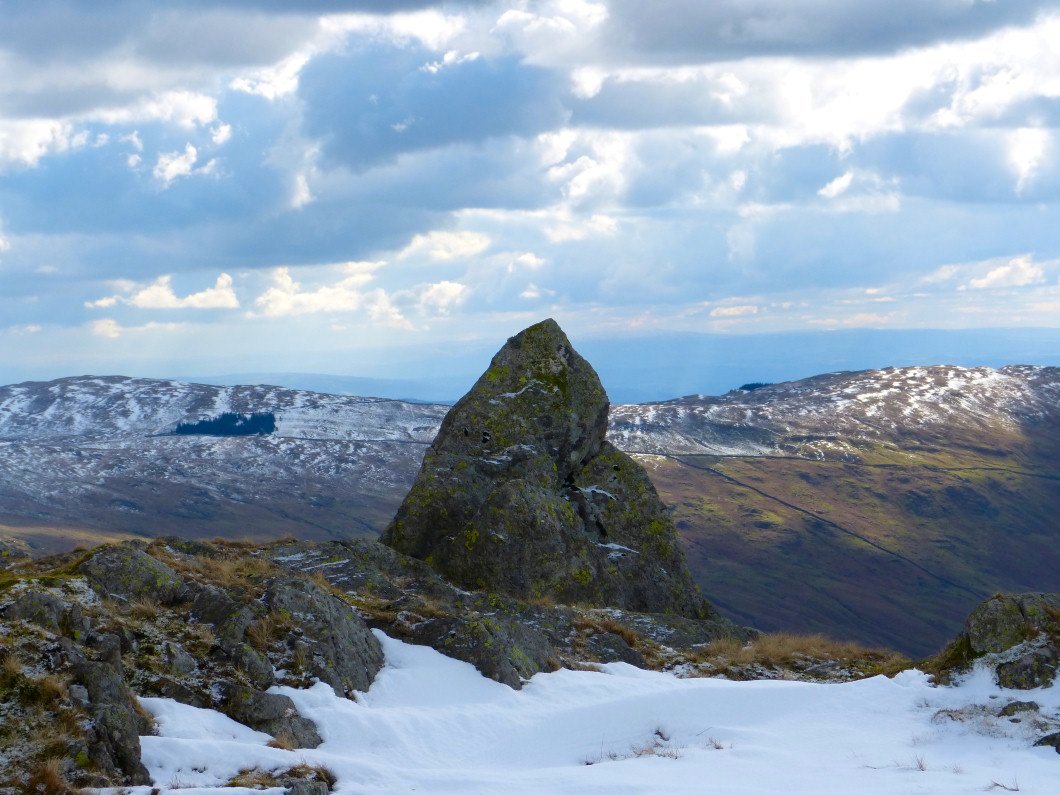 Another Matterhorn rock with Sallows and Sour Howes behind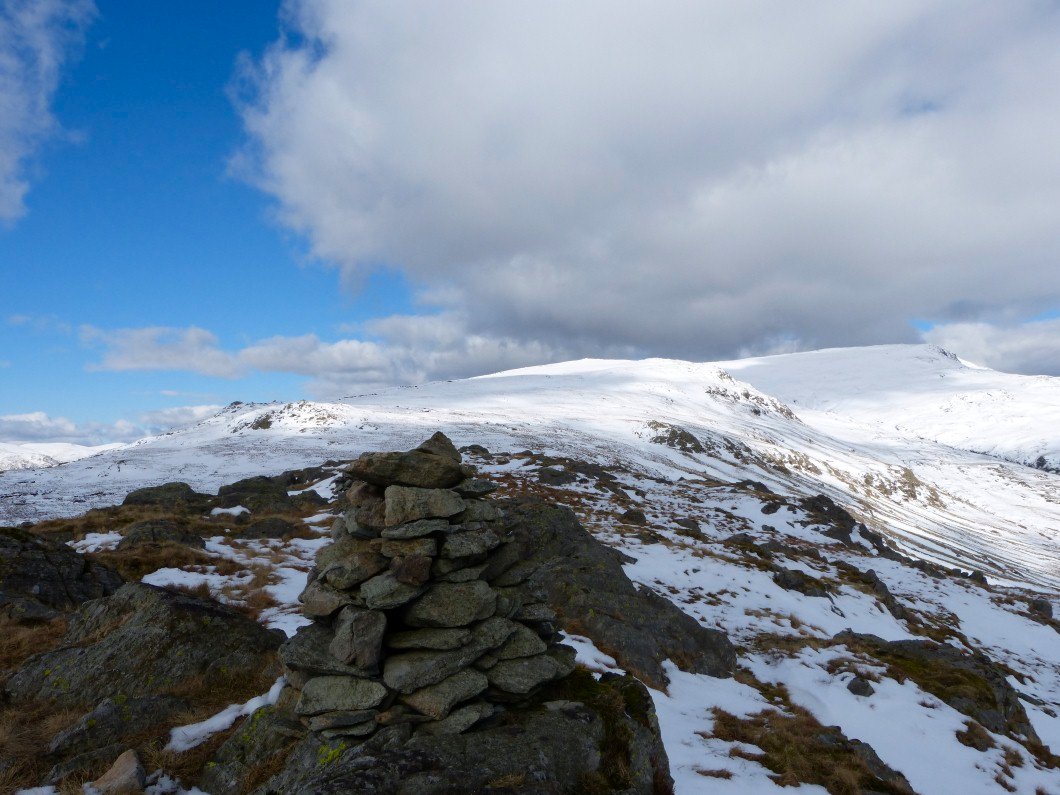 On Hart Crag now looking to John Bell's Banner and Stony Cove Pike.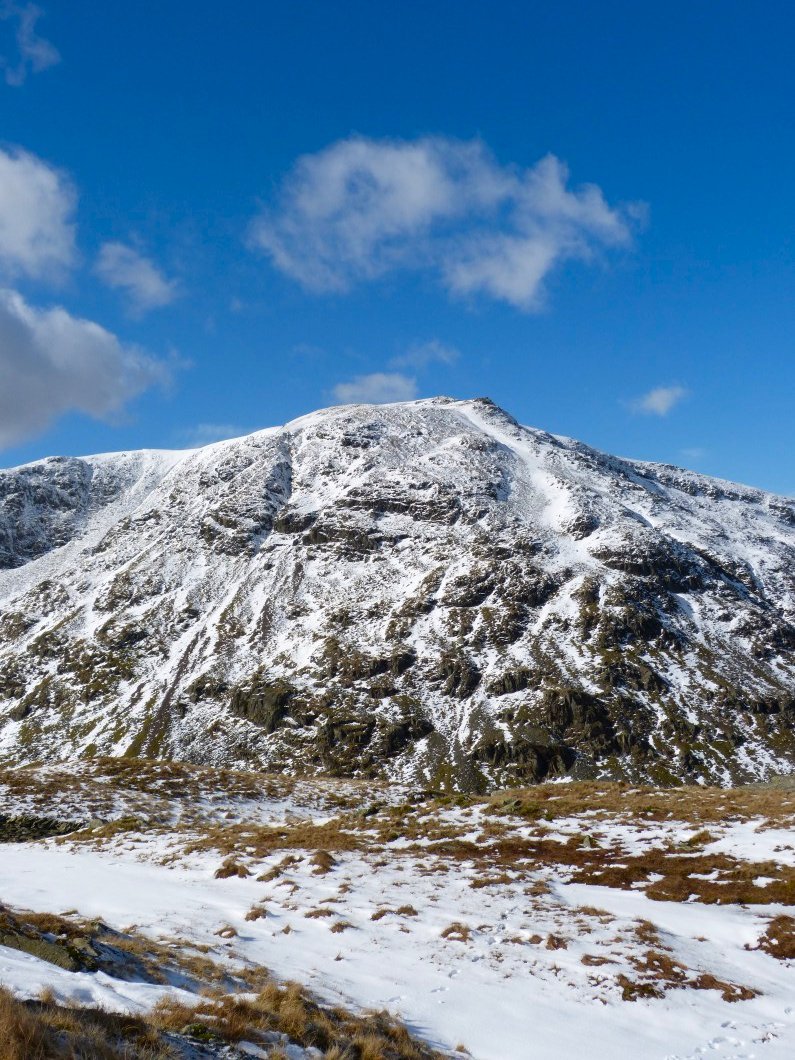 Red Screes.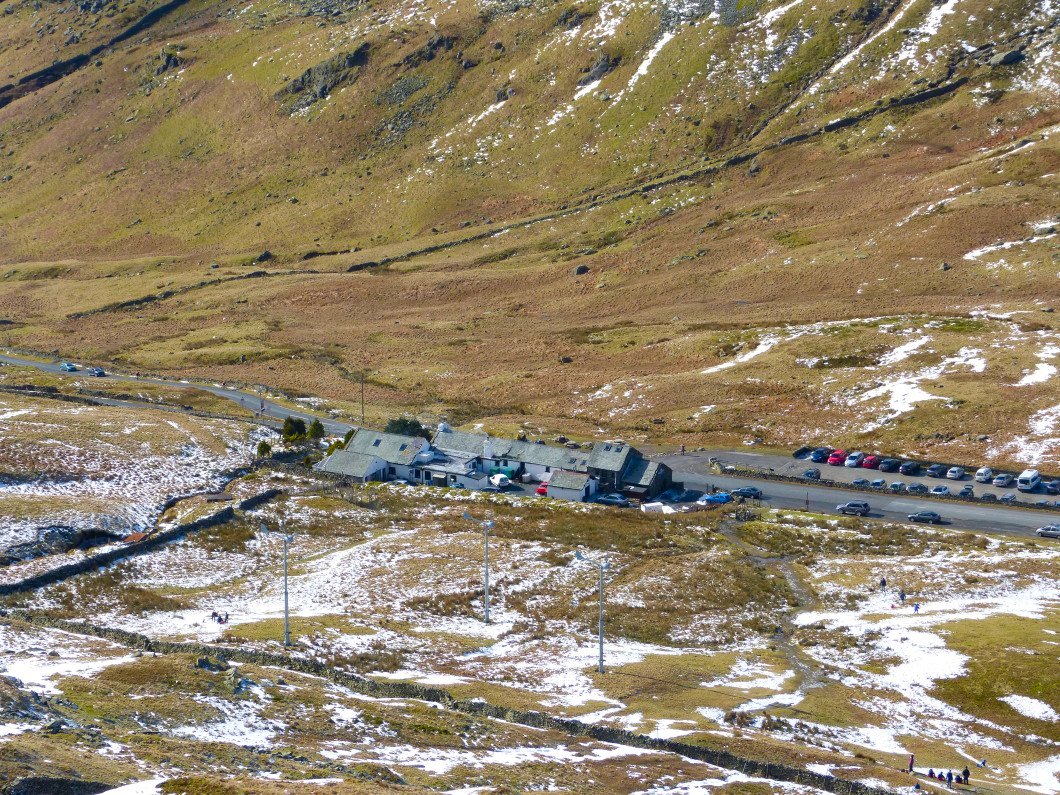 Kirkstone inn from St. Raven's Edge.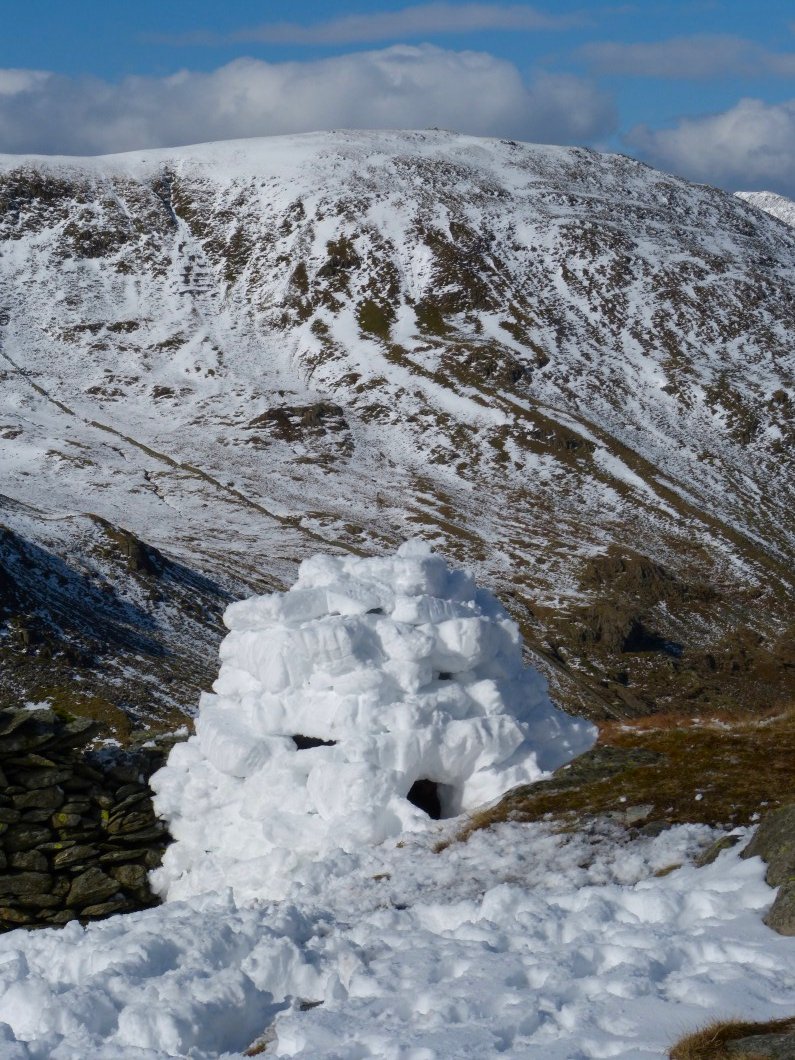 As I passed on my way to St. Raven's edge a couple were just putting the fiinishing touches to their Igloo. On my way back they (and their dog ) were inside trying it out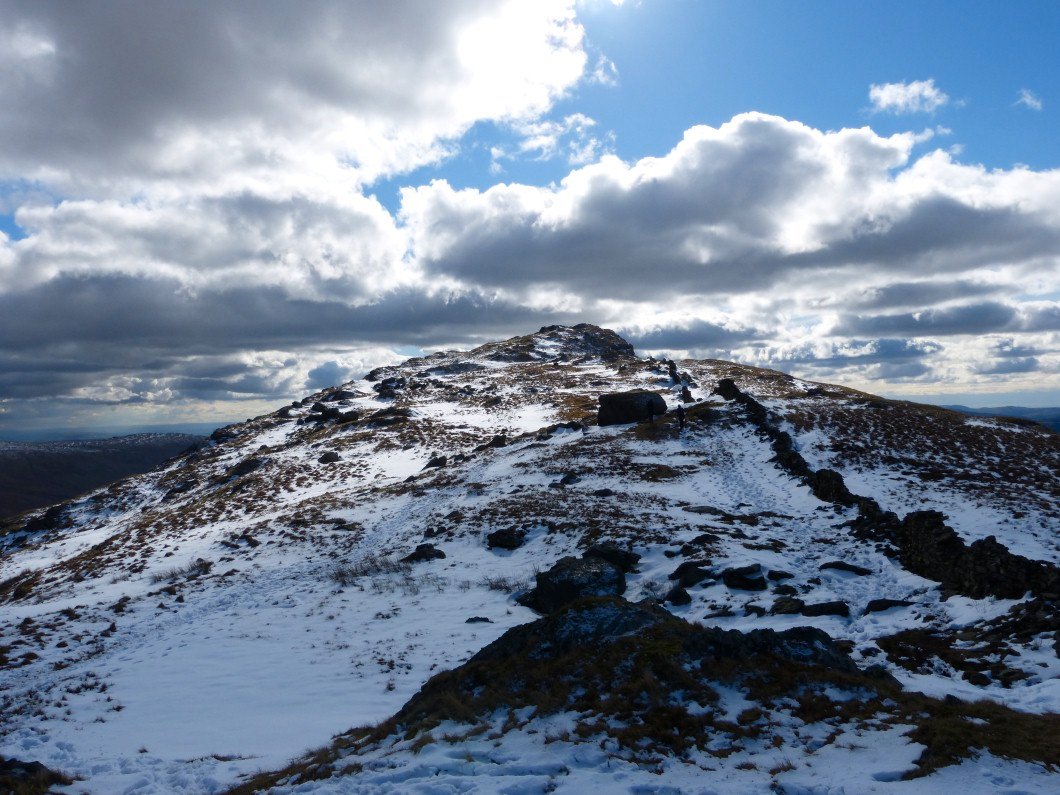 St.Raven's Edge.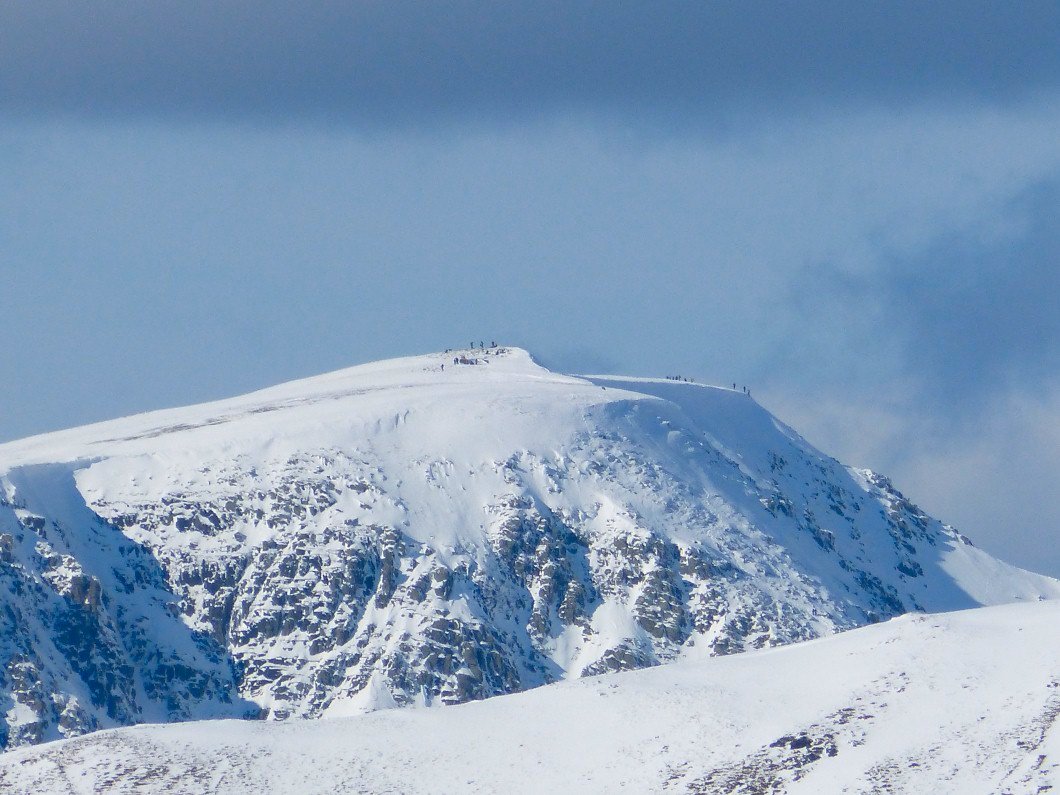 The top of Helvellyn.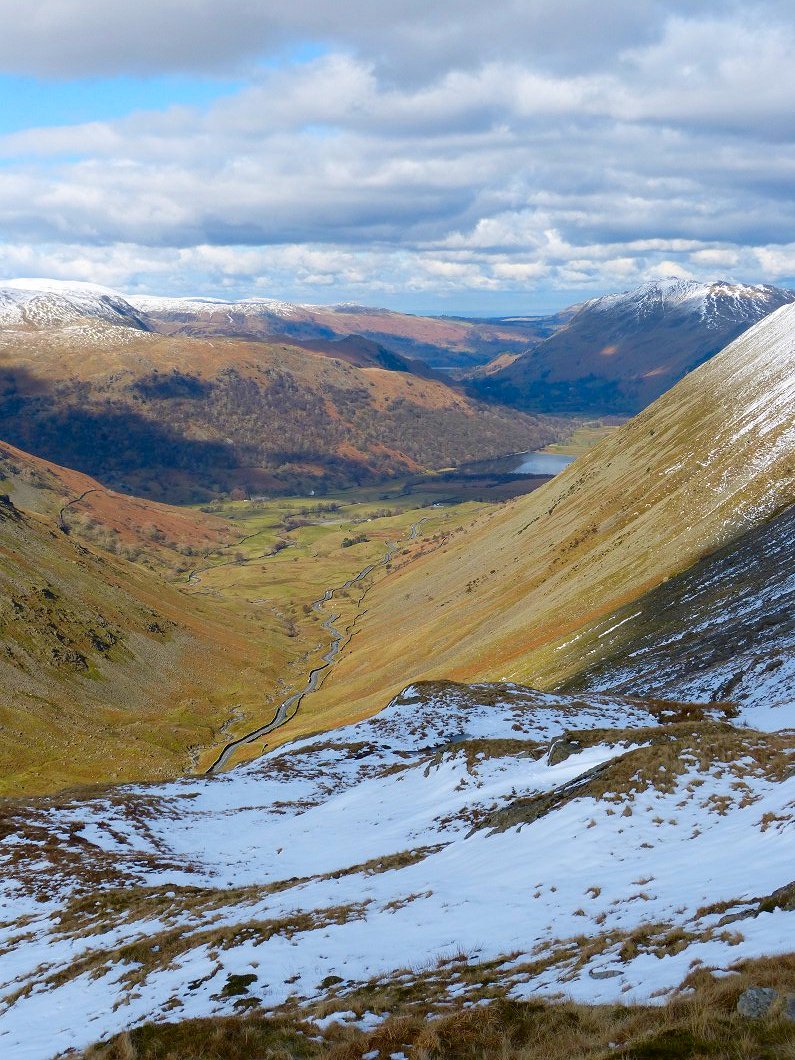 The Kirkstone Pass road snakes into the valley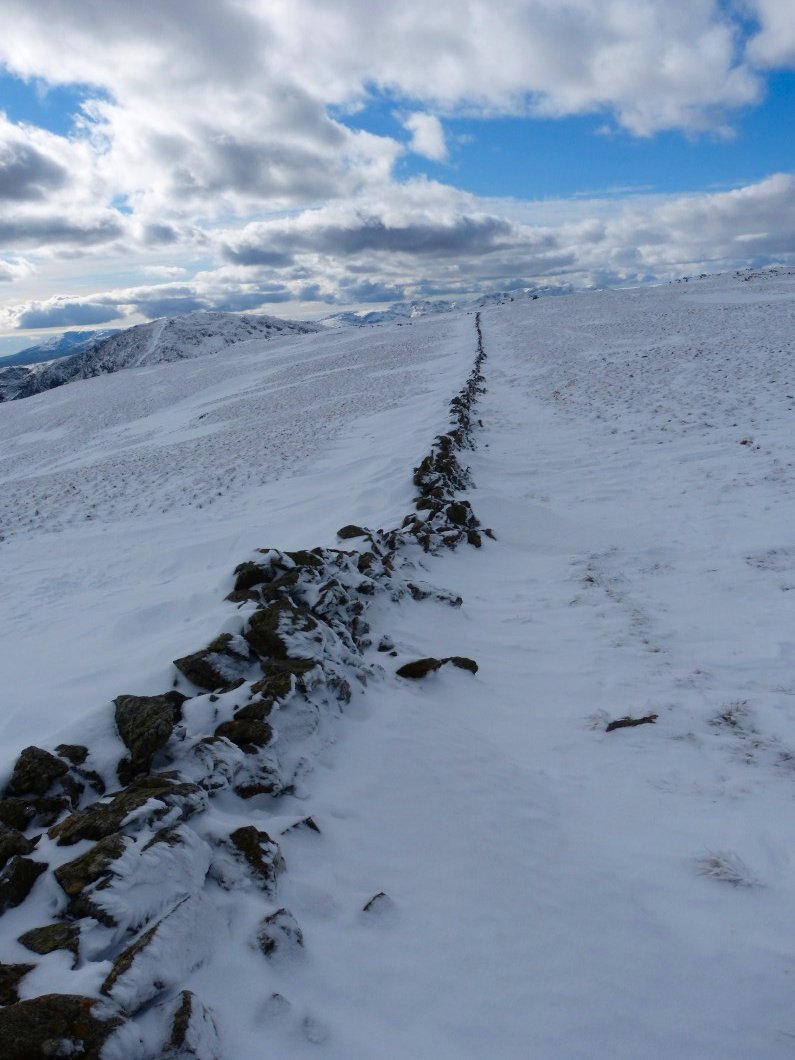 The snow was quite deep so it was pretty hard going on the way to Stony Cove Pike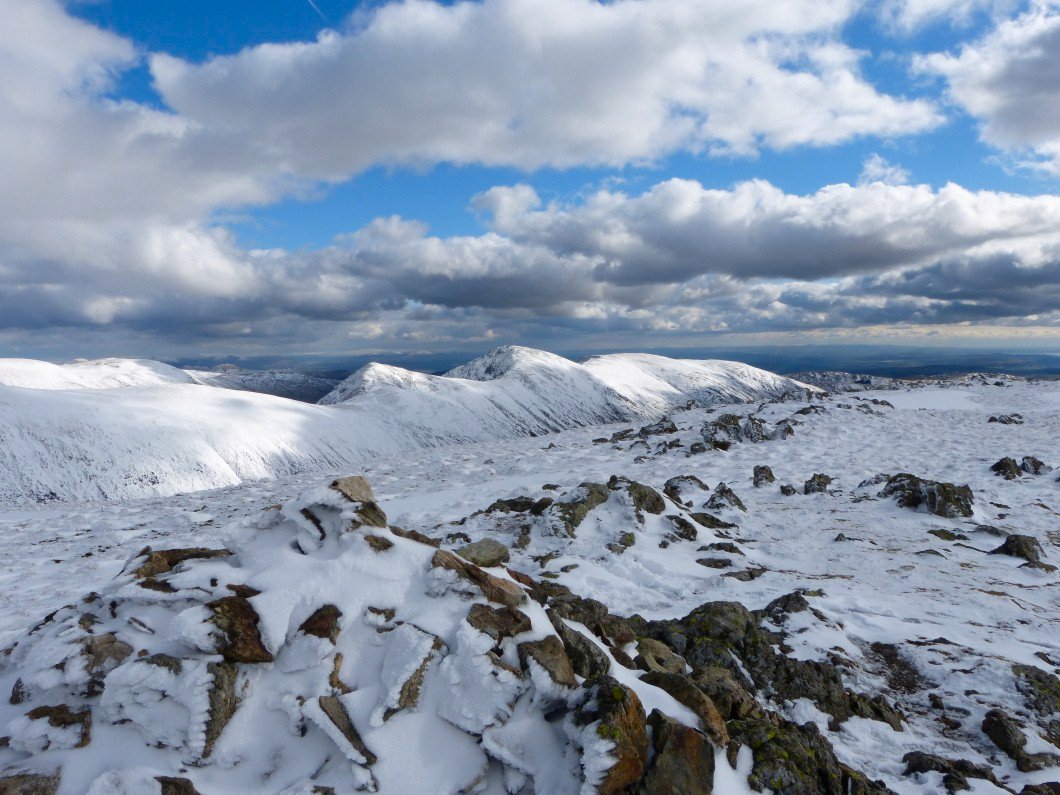 The Ill Bell ridge from Stony cove Pike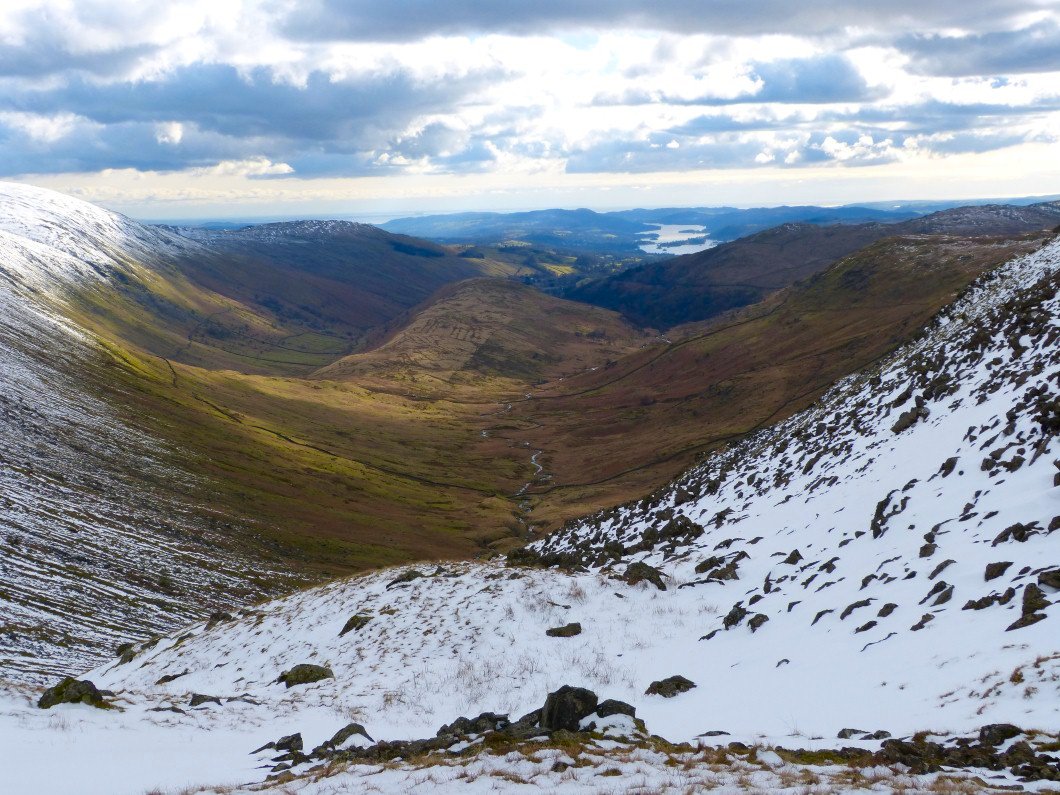 Looking at my route down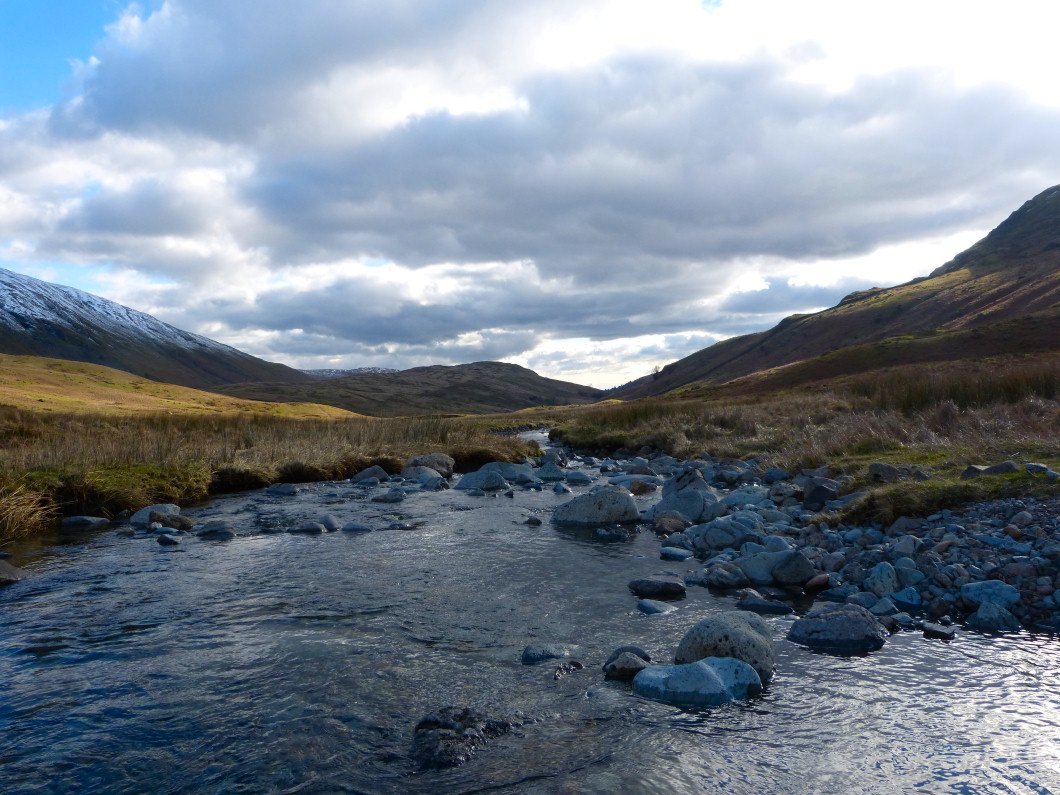 Lovely remote feel to a valley only a mile or so from the road.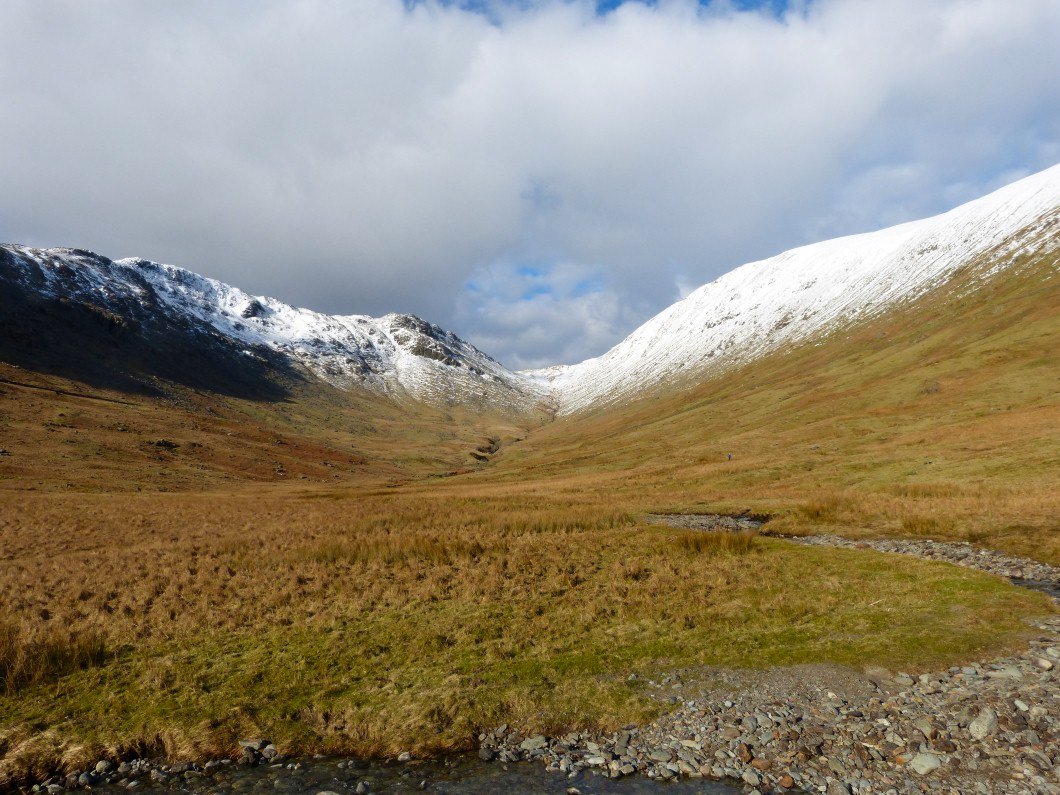 Looking back to Threshthwaite Mouth.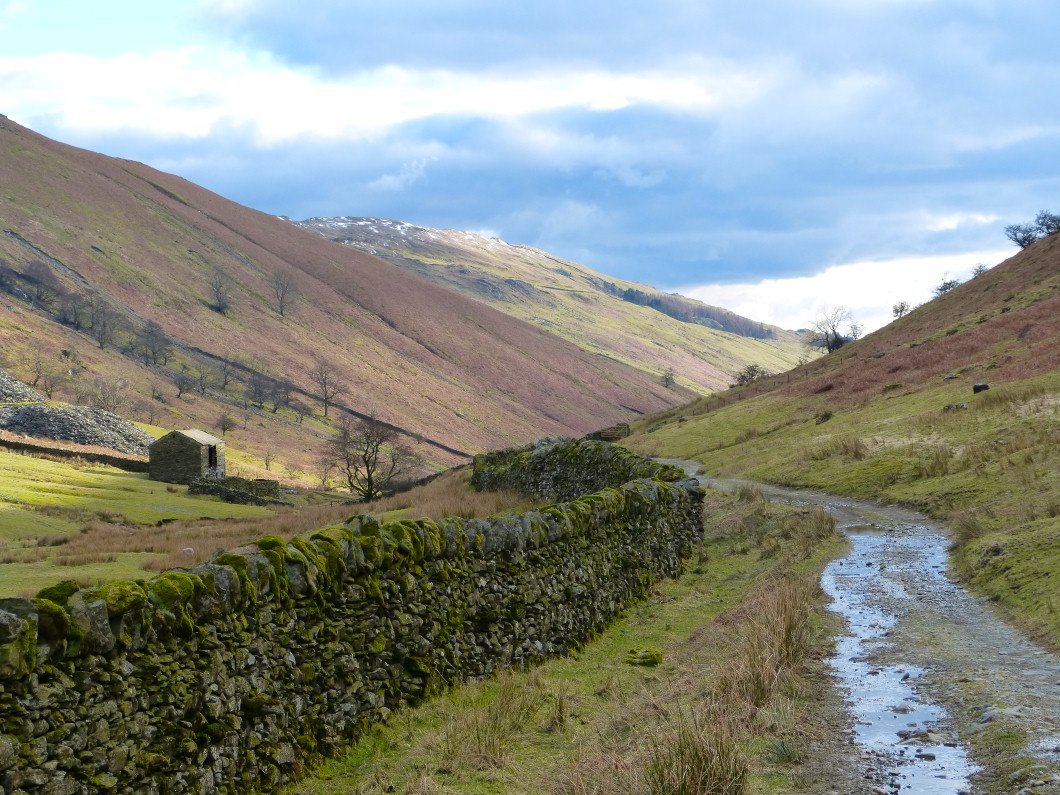 Just the long plod back along the bridleway left to do now.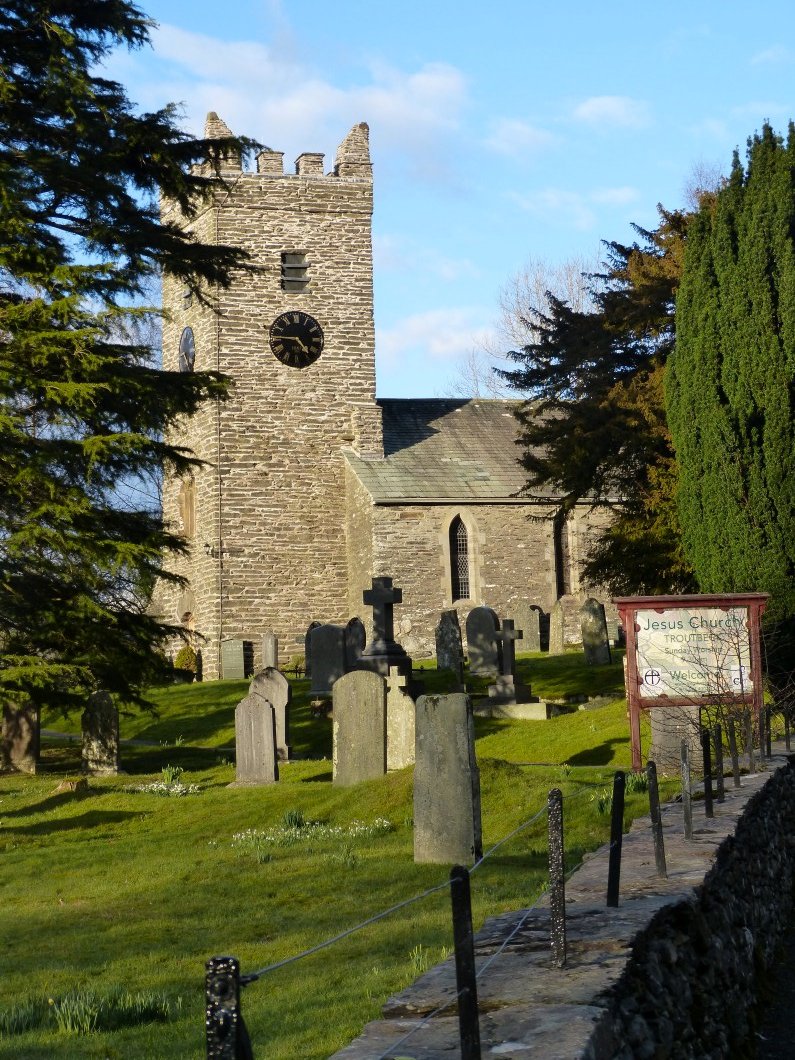 Eventually I'm back to the church.