WWW.KARLSWALKS.CO.UK
PICTURES AND TRIP REPORTS FROM MY WALKS IN THE ENGLISH LAKE DISTRICT
---
Allen crags and Great End
16th October 2016
Route - Seathwaite - Stockley Bridge - Grains Gill - Allen Crags - Esk Hause - Great End - Esk Hause - Sprinkling Tarn - Styhead Tarn - Stockley Bridge - Seathwaite (about 8.5 miles 3000ft ascent )
Having had two lovely October outings in Borrowdale we feared our luck couldn't hold and as we parked up at Seathwaite ( a lot nearer to the farm than last time ) the rain falling was enough to see us setting off in full waterproofs..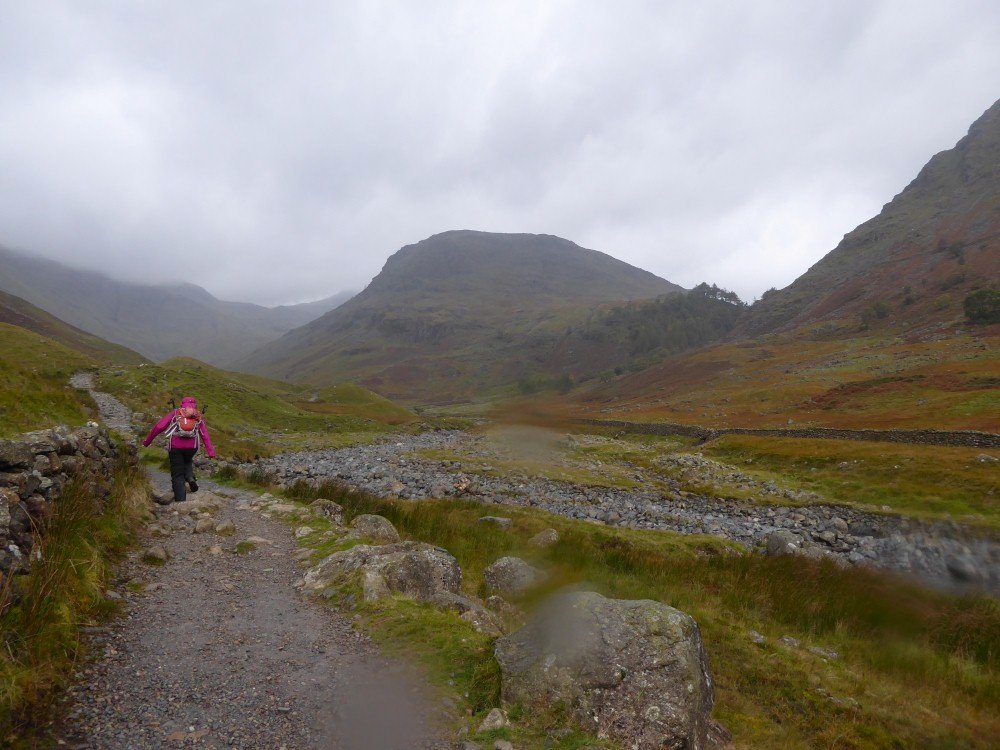 To be fair the rain wasn't that heavy but it was blown along by a stiff breeze which we hoped would blow away the clag that was hanging around on the high fells.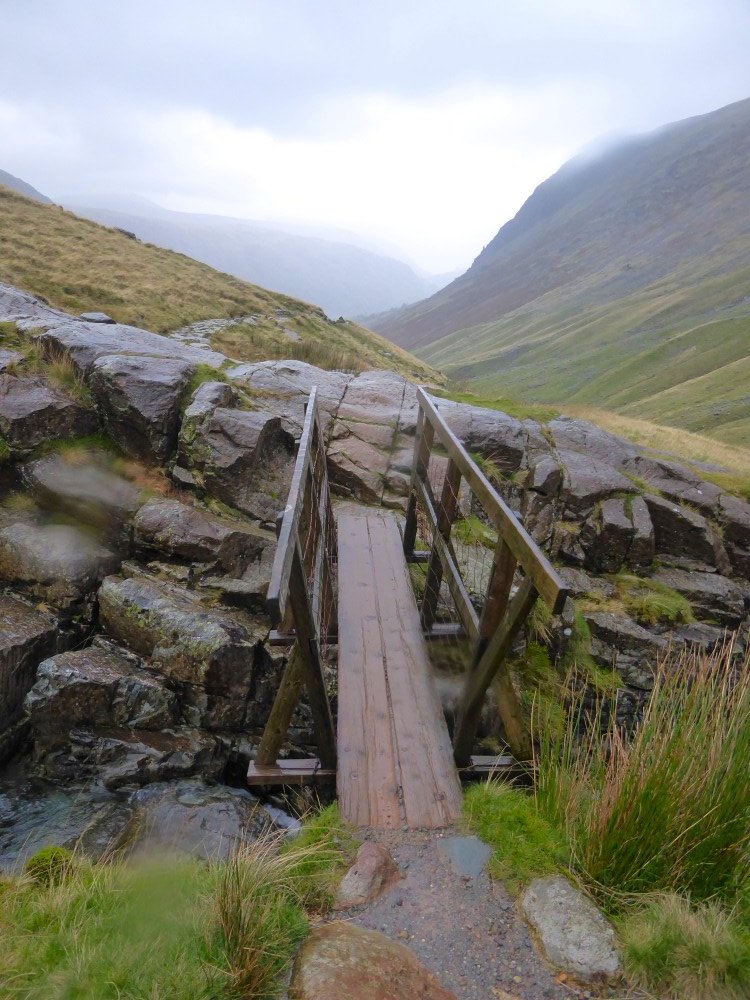 The little bridge on the Grains Gill path.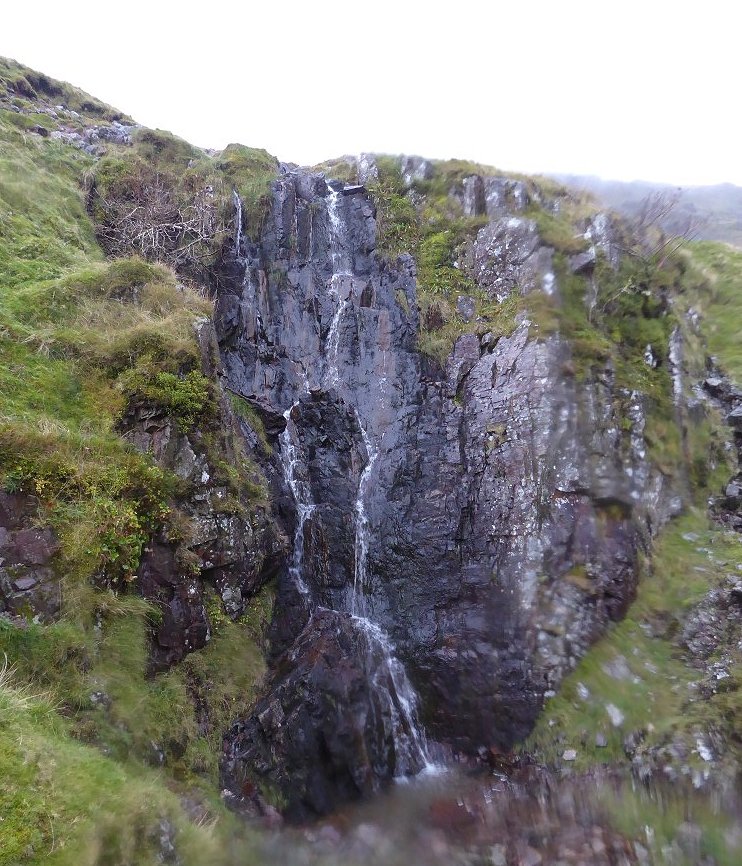 Lots of nice waterfalls by the path.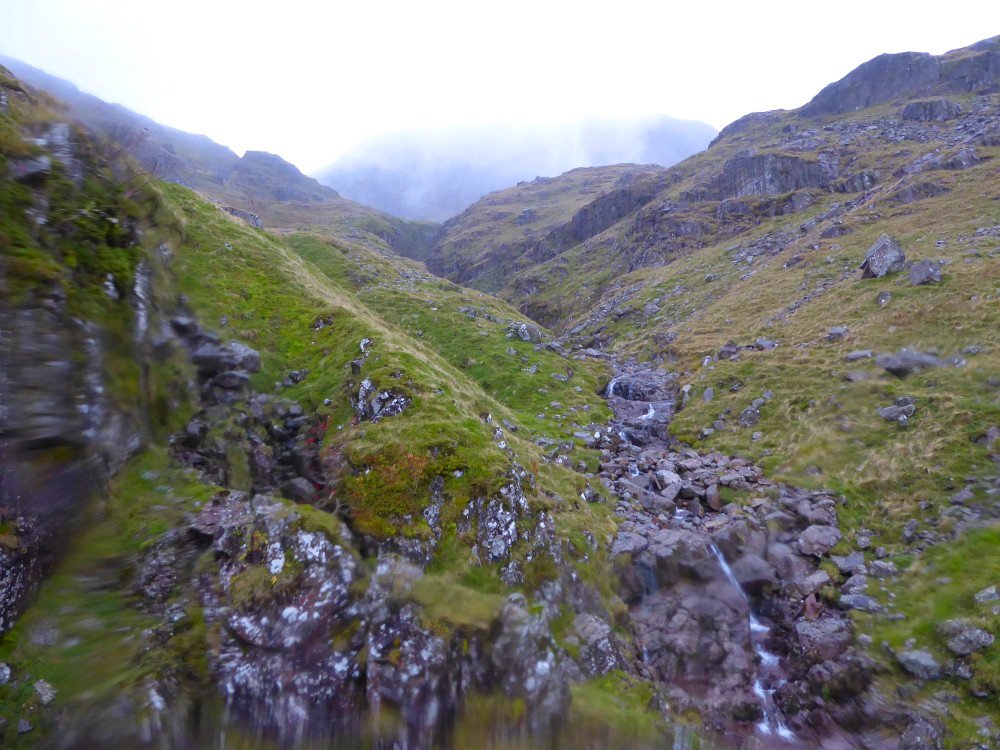 At least we can now just about see Great End.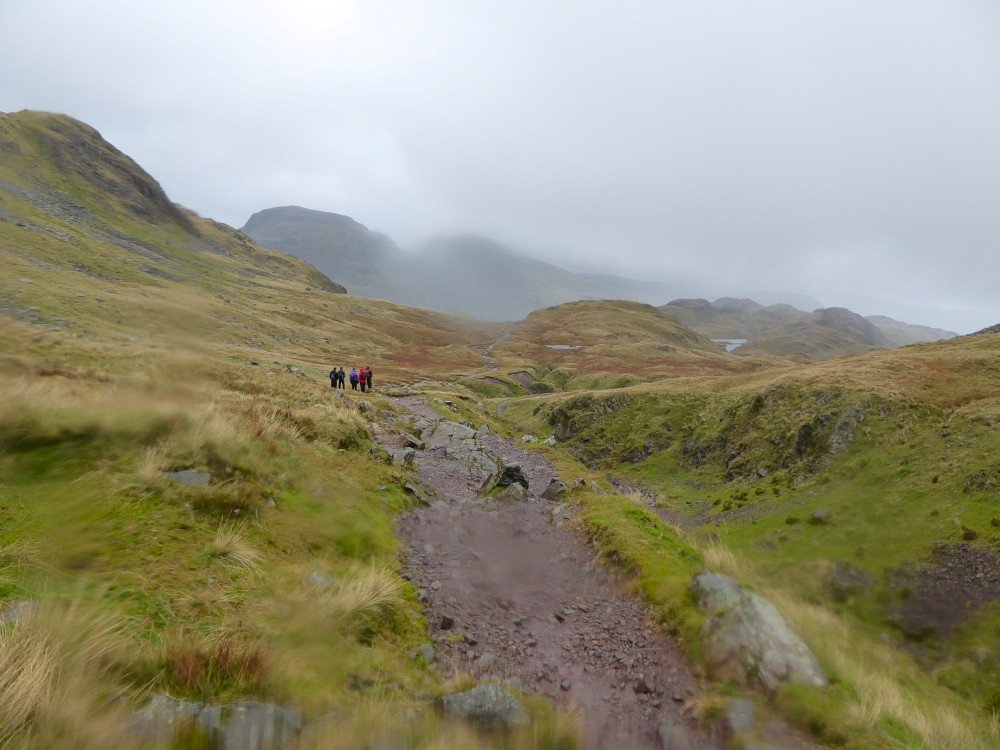 As soon as we left the shelter of the gully the wind increased dramatically but at least the rain slackened and then stopped.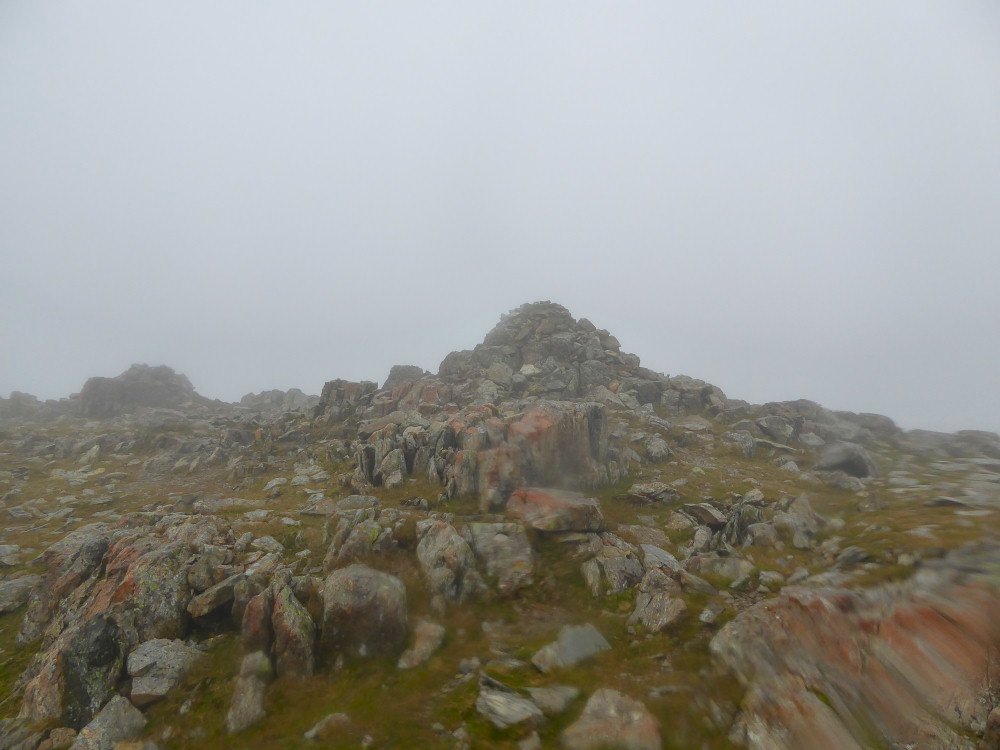 No views today I'm afraid from Allen Crags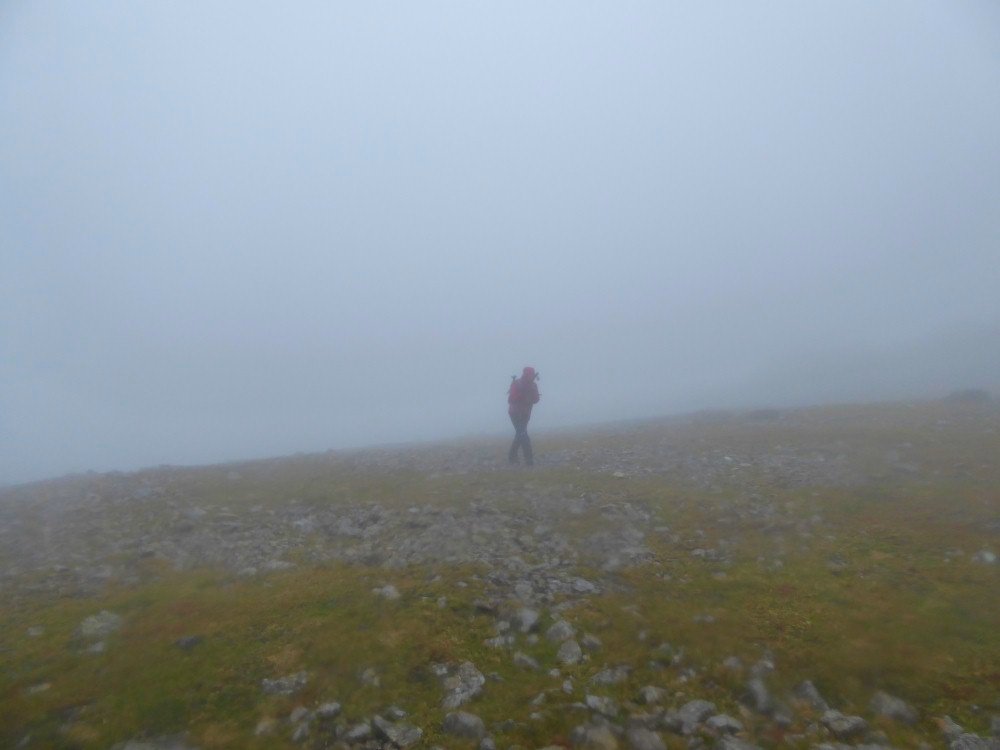 And the same story as we climb Great End.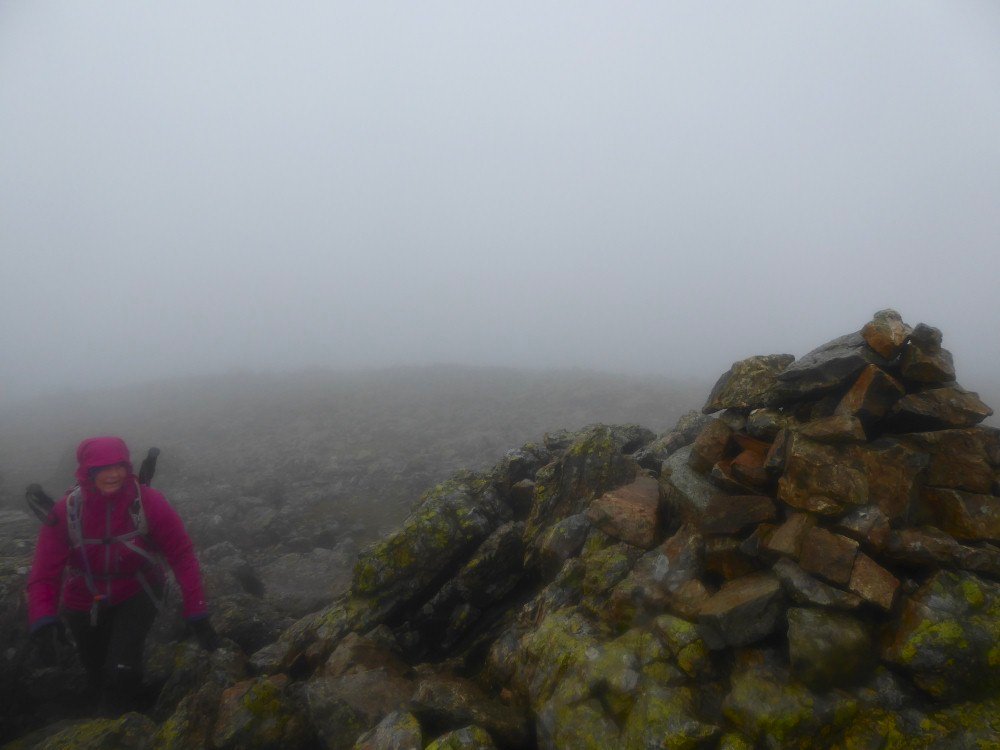 Great End. It was a shame as the views down the various gullies and cliffs from Great End are quite spectacular.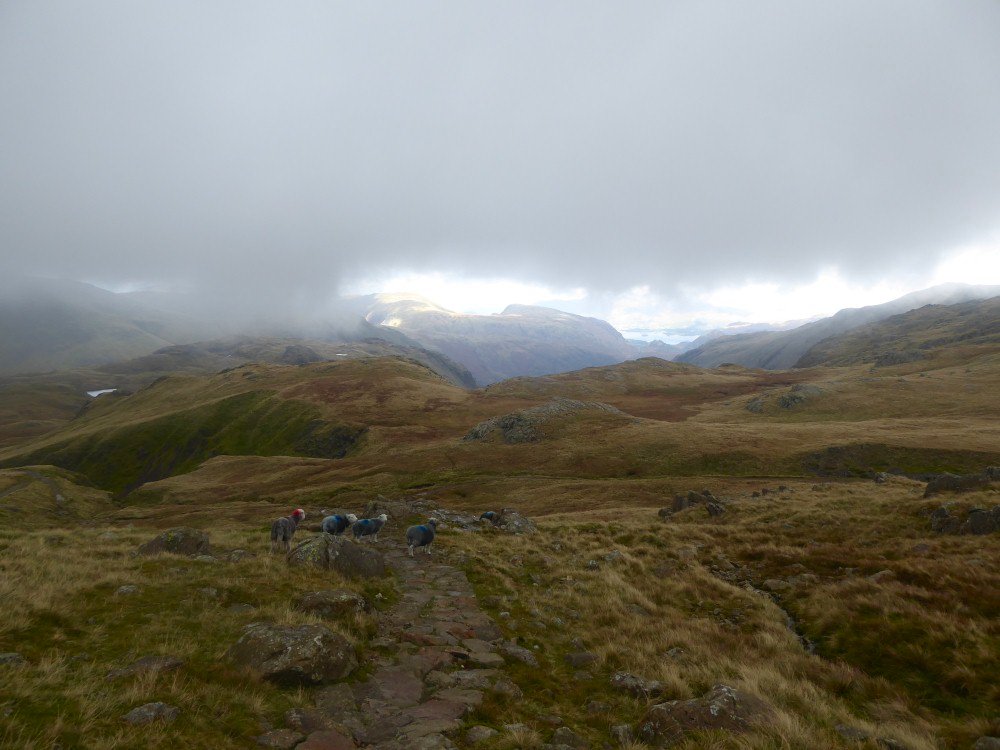 On the descent we get that familiar feeling of relief that the weather has improved and annoyance that it didn't improve a hour or so earlier.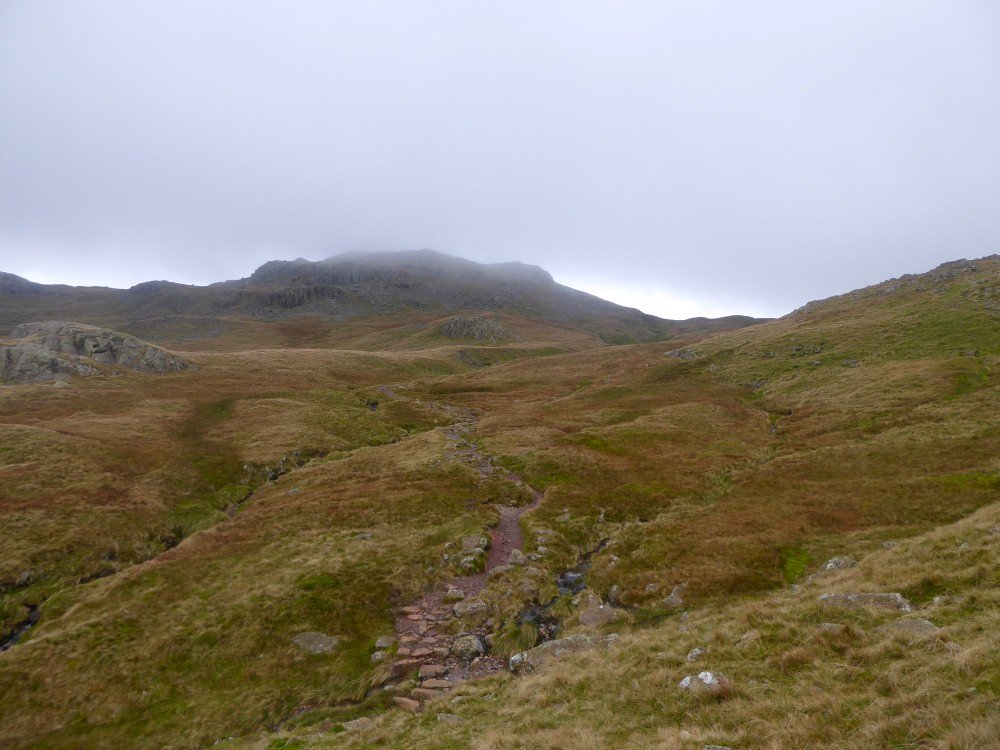 Allen Crags come out of the mist.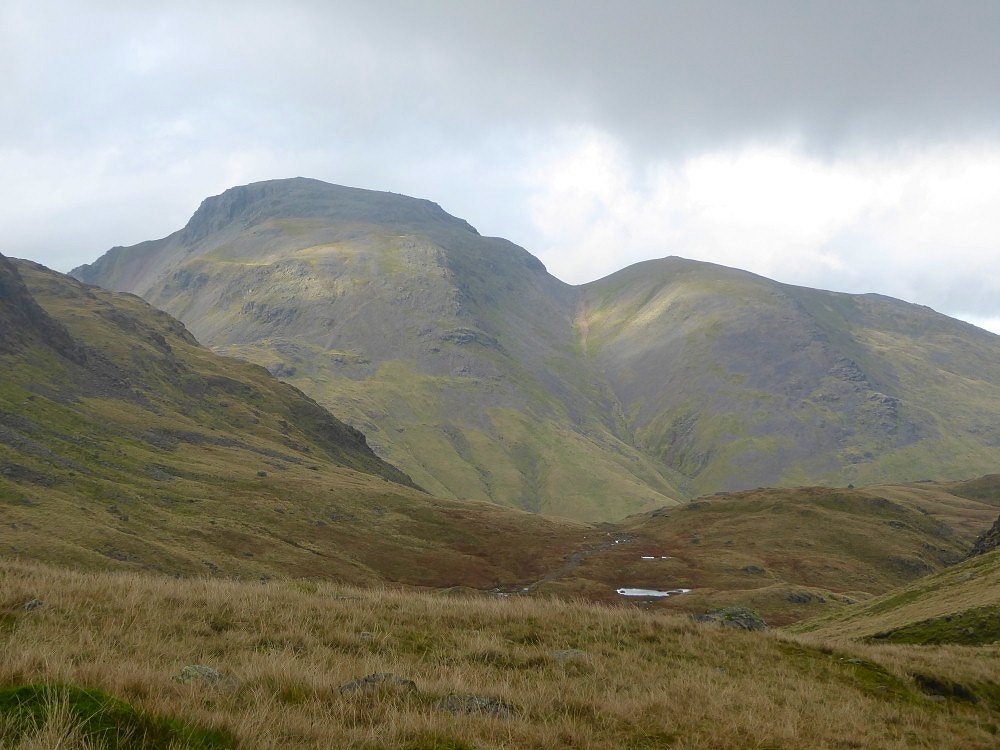 Great and Green Gable separated by Windy Gap.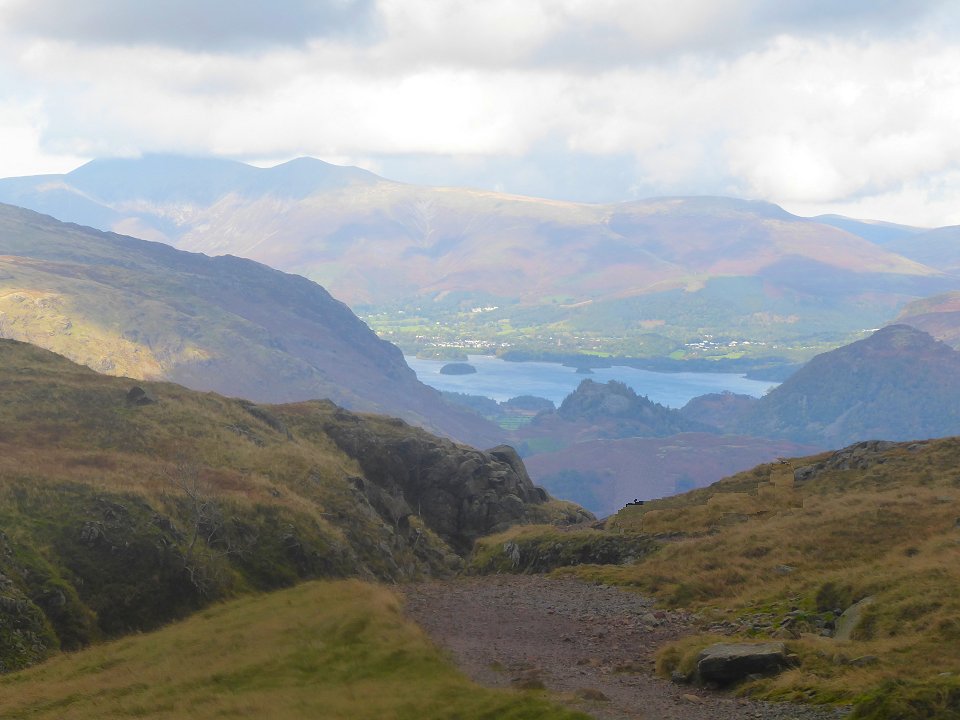 Looking down the path used in ascent to Castle Crag, Derwentwater, Keswick and Skiddaw.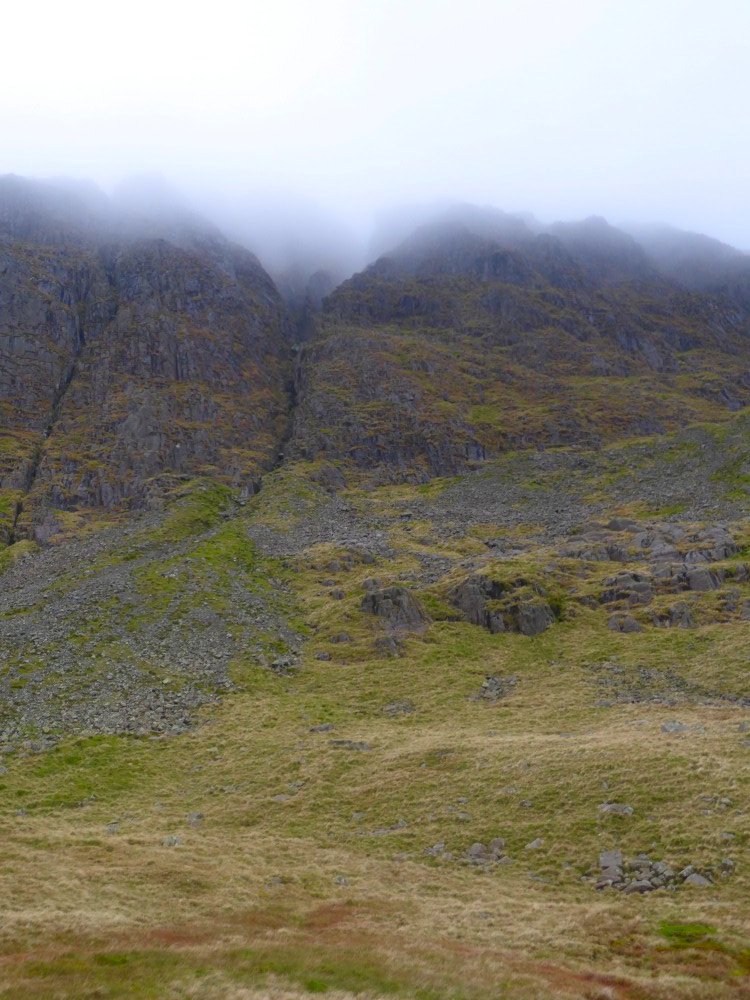 Great End looks like it might still be in cloud though.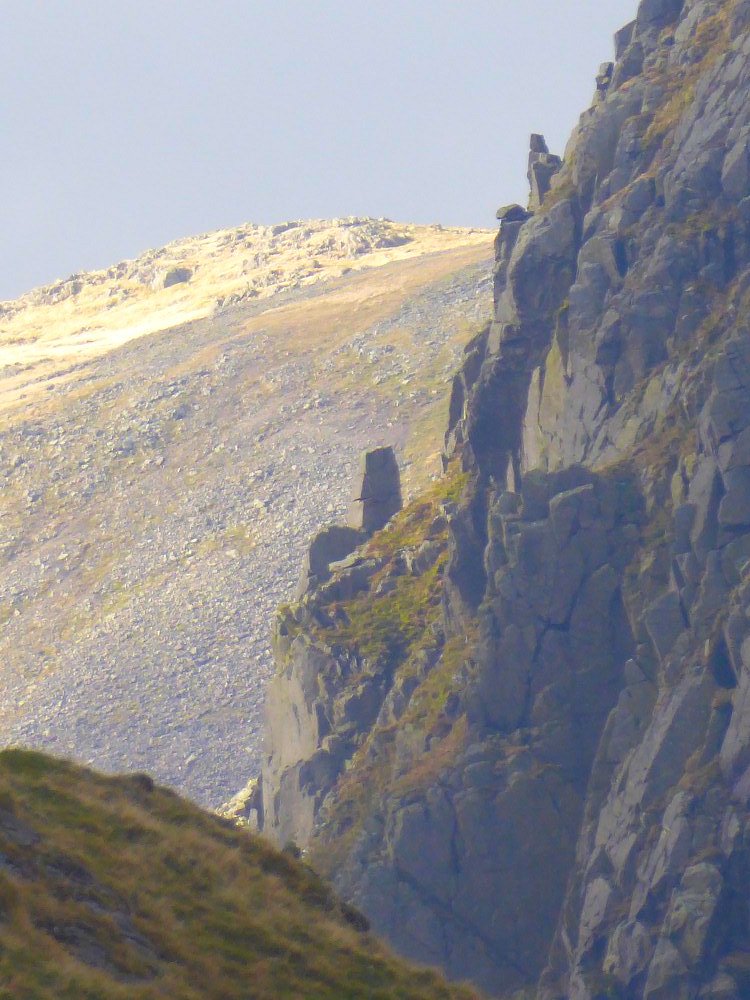 Zooming in on Napes Needle. It looks like as though it might be sunny in Wasdale.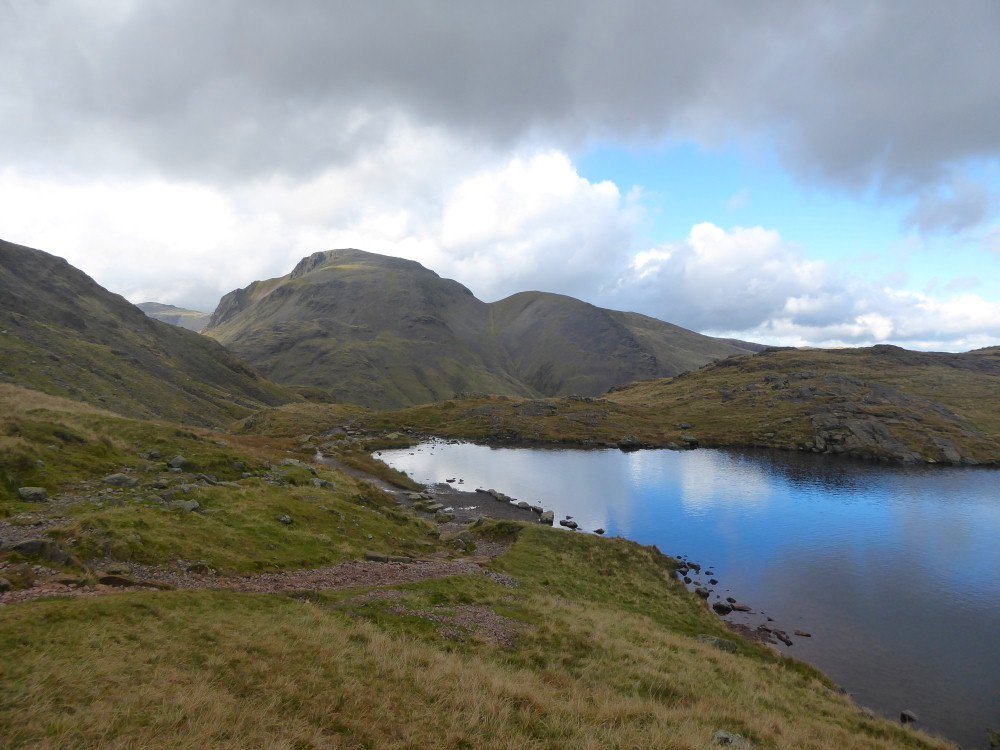 The Gables again this time with Sprinkling Tarn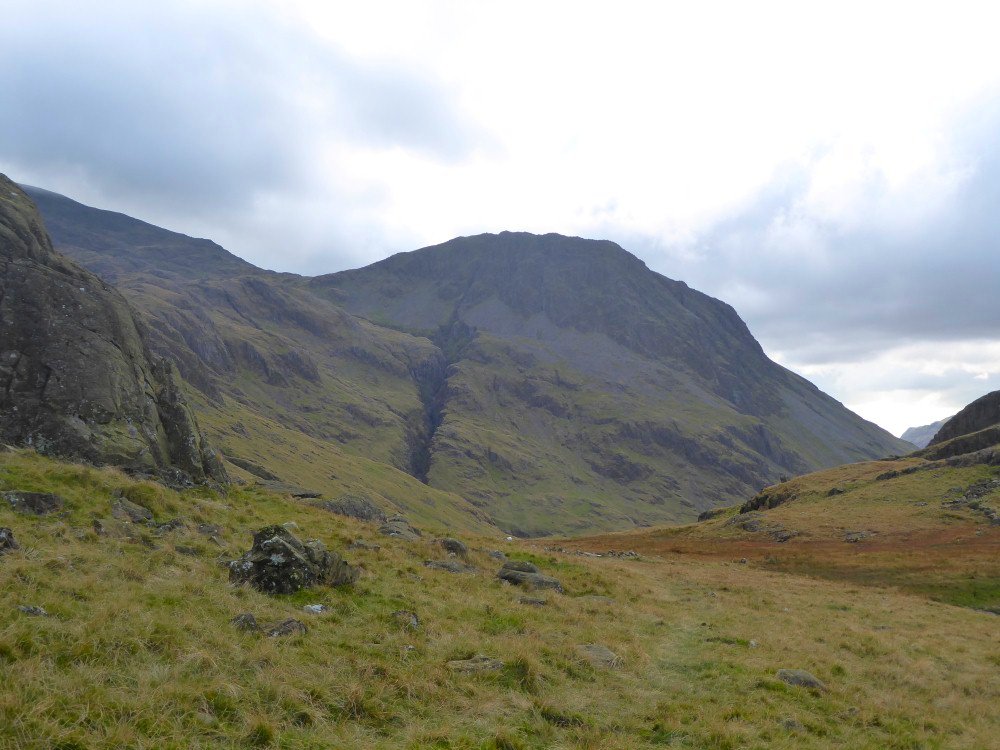 Piers Gill and Lingmell.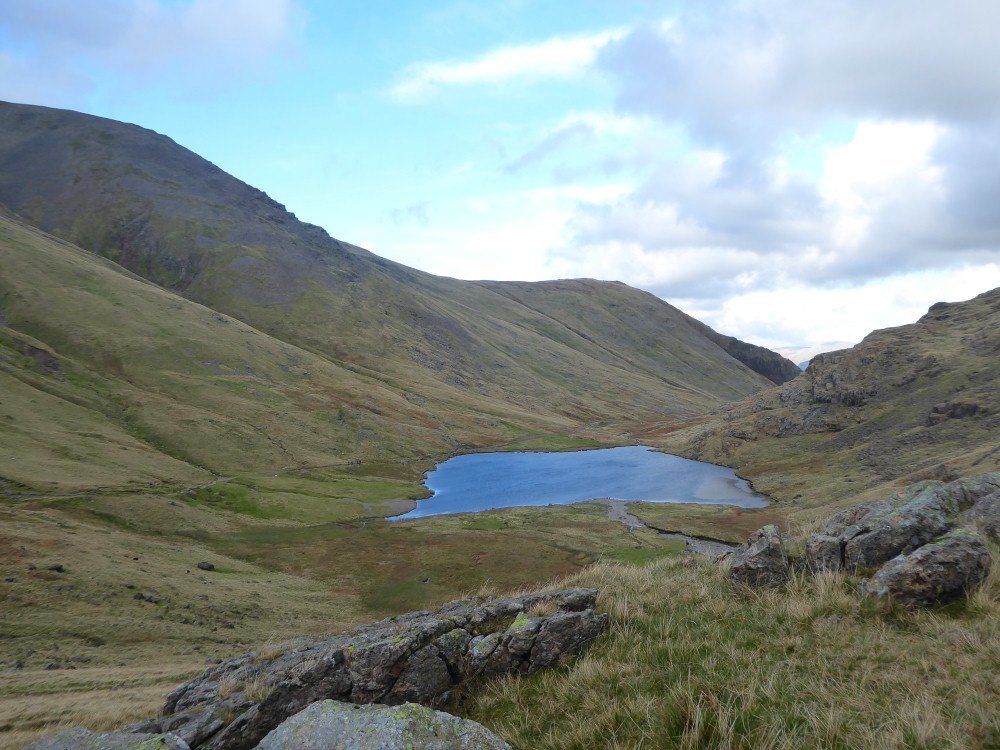 Styhead Tarn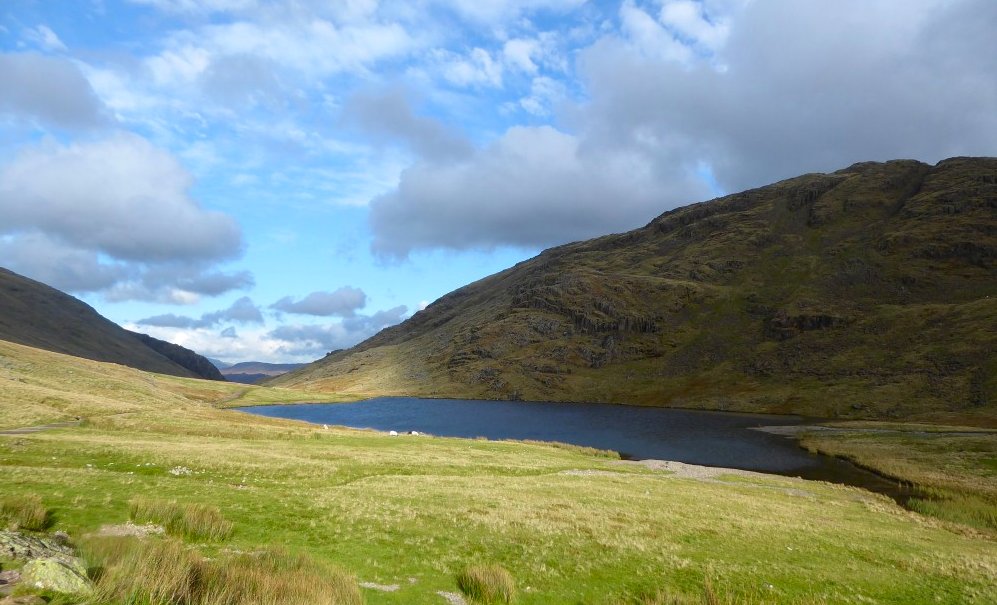 The sun that was lighting up Wasdale reaches us and felt very nice on our backs as we walked down past the tarn.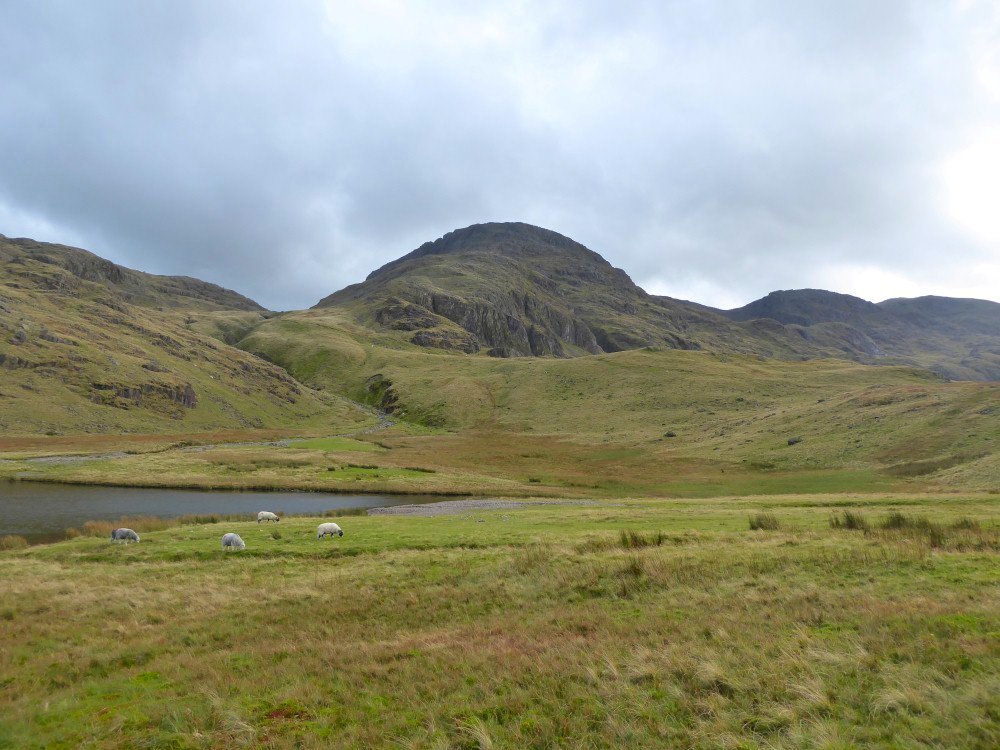 Great End completely clear now.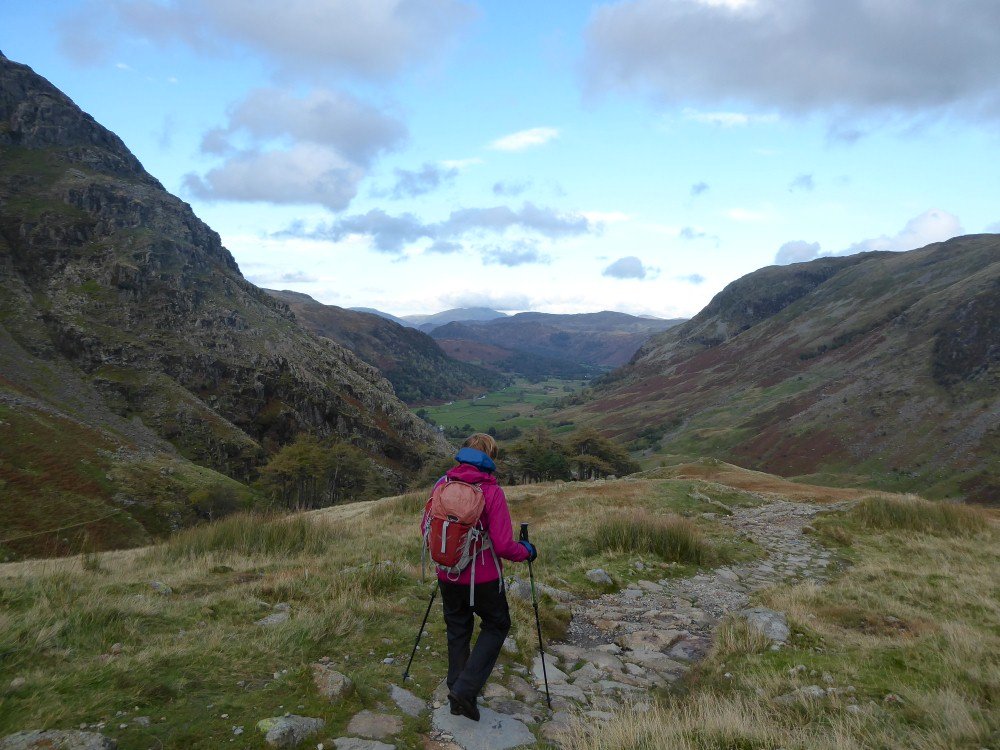 Sue and the view to Borrowdale.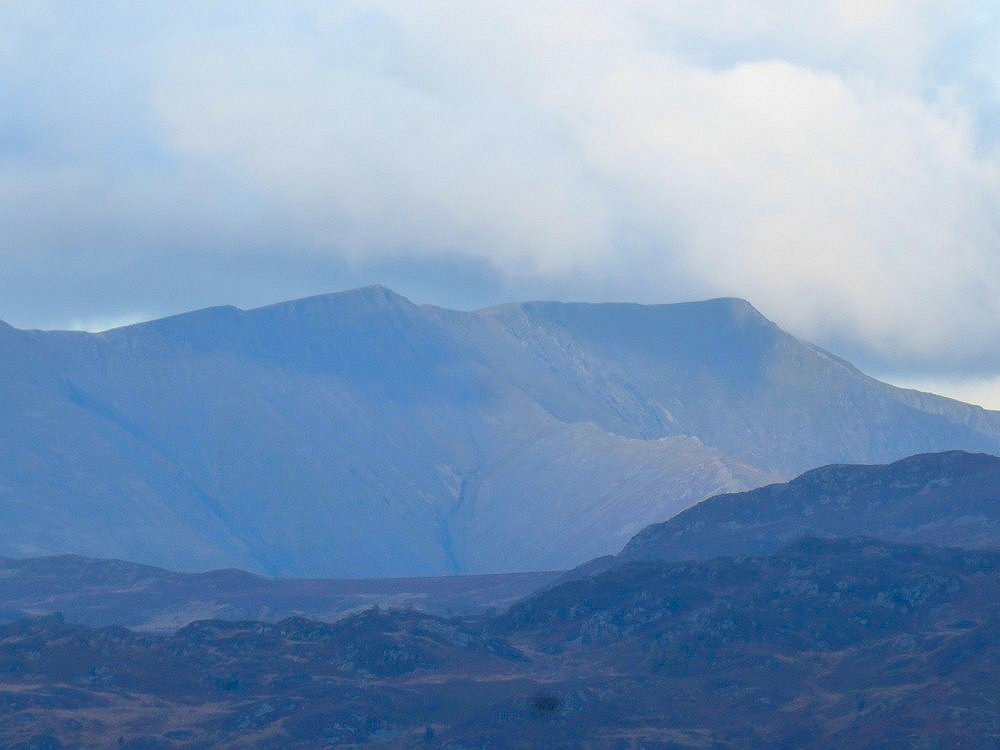 Zooming to Blencathra.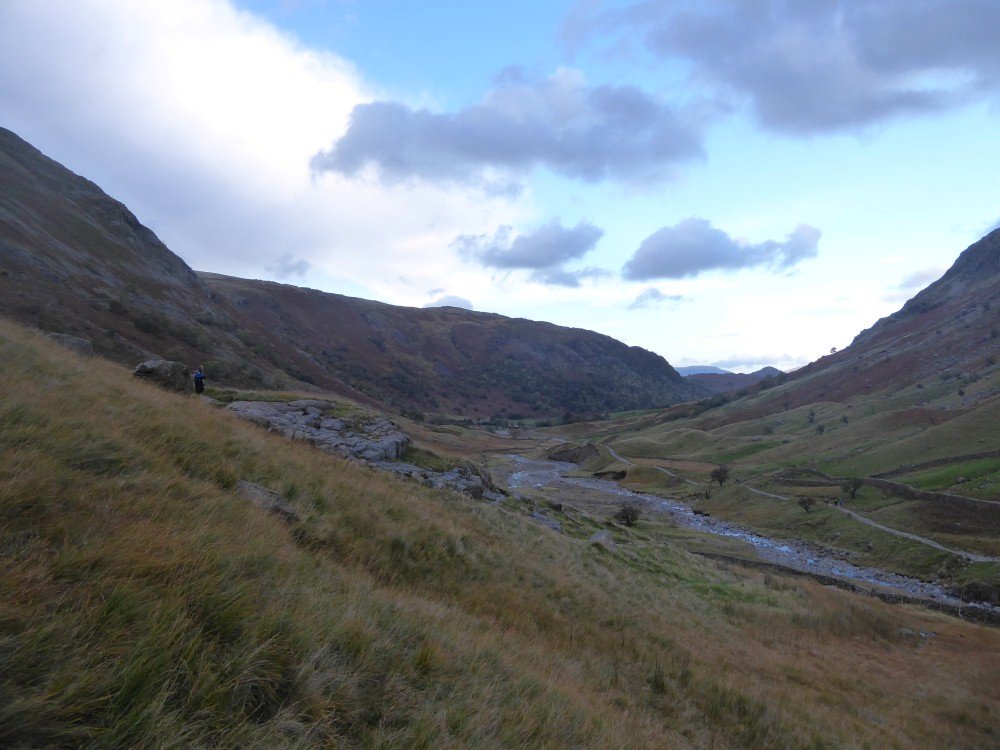 We now got the views that were hidden to us in the morning. This is looking down the valley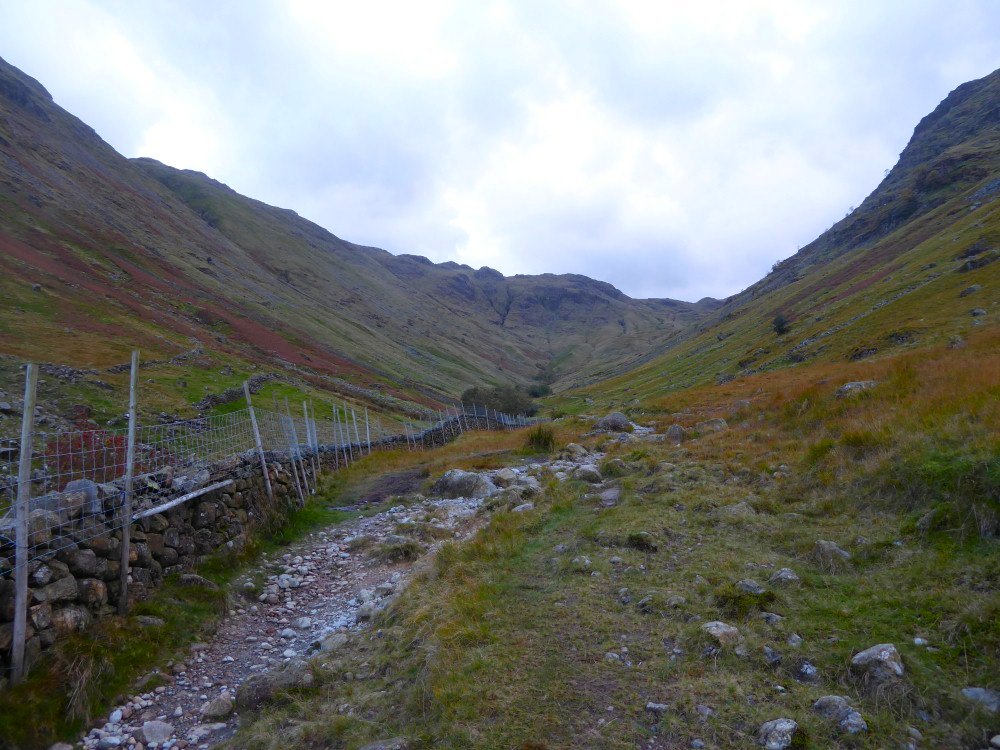 And this is looking up