WWW.KARLSWALKS.CO.UK
PICTURES AND TRIP REPORTS FROM MY WALKS IN THE ENGLISH LAKE DISTRICT
---
Bagging a few Birketts above the Caldew
17th July 2016
Route. Bowscale - Stone Ends - Carrock Fell - Hare Stones - Great Lingy Hill - Lttle Lingy Hill - Coomb Height - Knott - Great Calva - Hare Crag - Cumbria Way - Mosedale - Bowscale (about 17 miles 3400 ft ascent)
With Sue away visiting friends I took the opportunity to knock off a few Birkett tops. David came along to keep me company although I think he was less than impressed with the slogging through heather and bog to visit a little pile of stones on a bump only slightly higher than the surrounding land.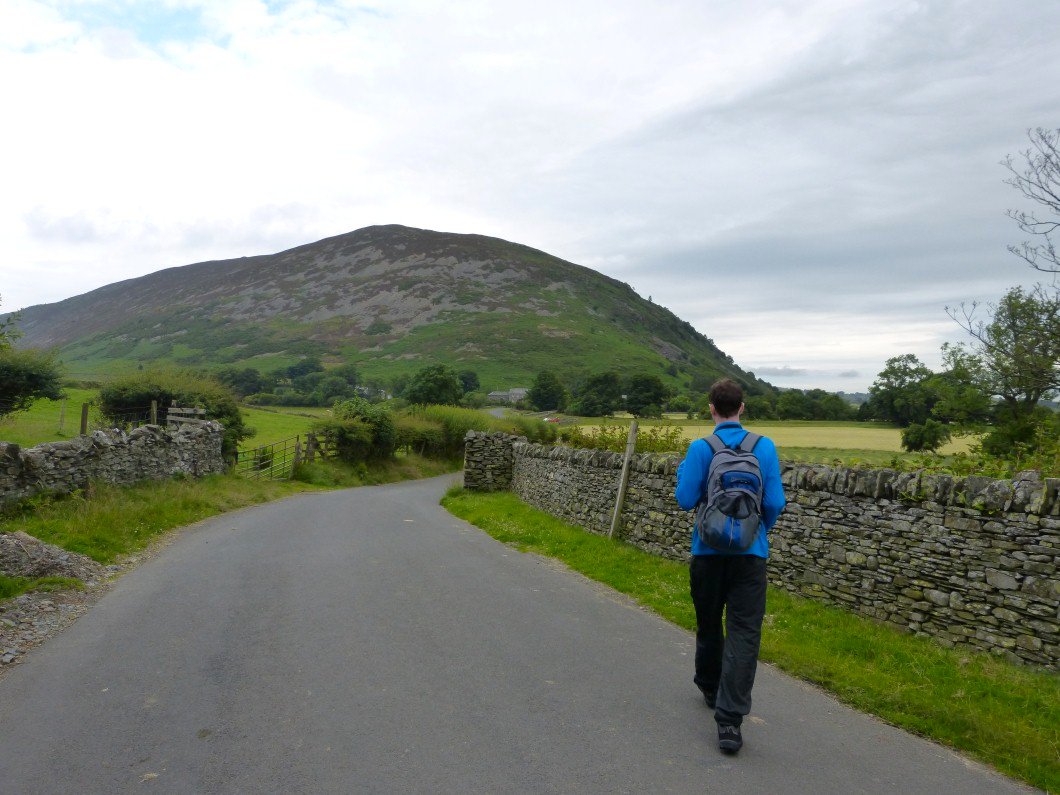 A promising start to the day as we walk along the road looking to Carrock Fell ( I have done the Birkett tops along the Carrock ridge but I like Carrock Fell and David Hadn't climbed it )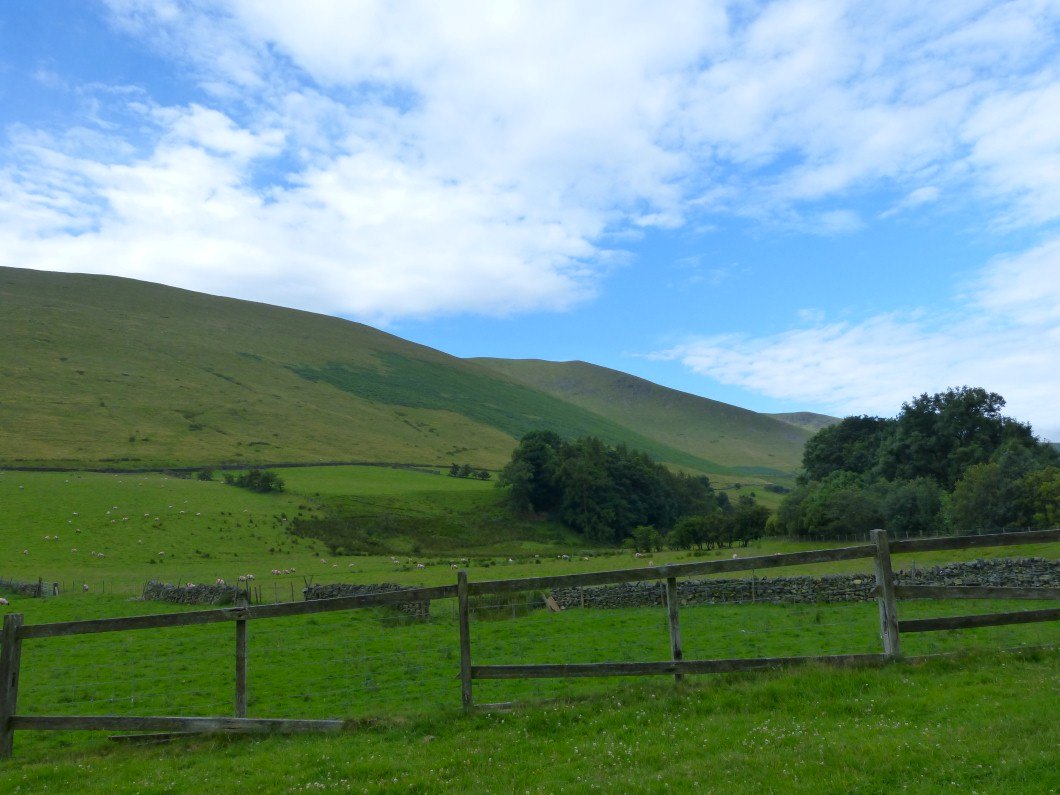 Lovely bit of blue sky above Bowscale Fell.
The path to Carrock is up there somewhere.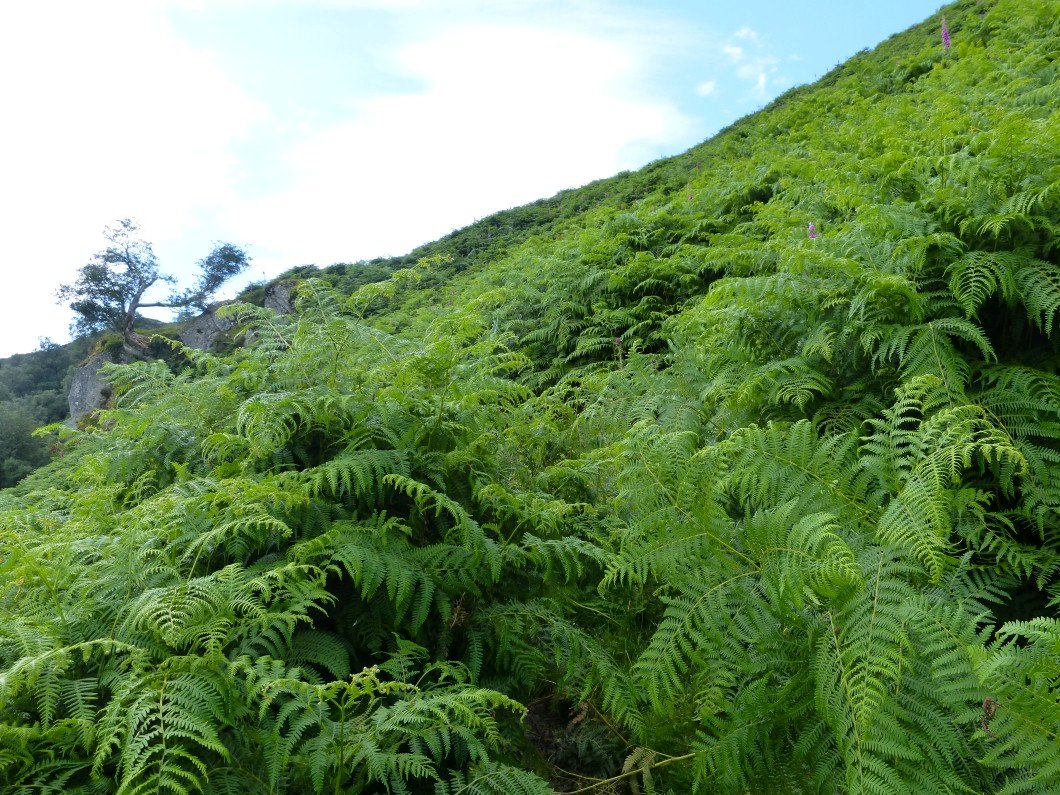 The machete would have come in handy again.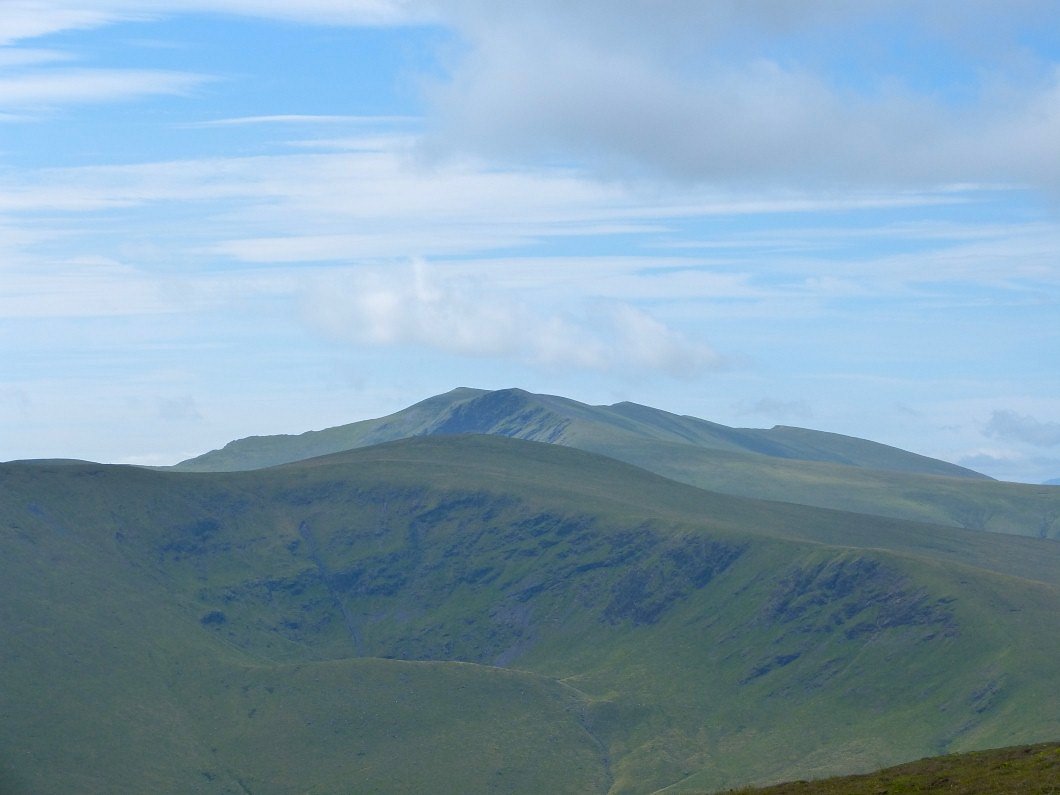 Super clear view of Blencathra above Bowscale tarn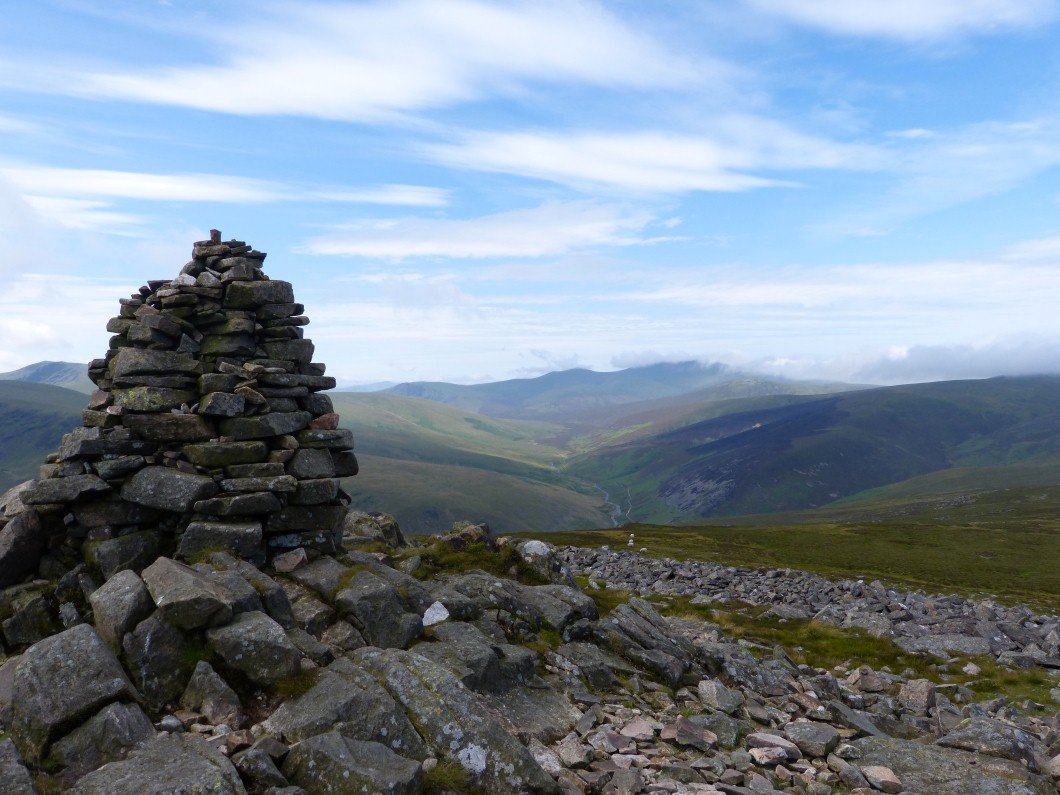 Looking along the valley of the Caldew to Skiddaw from Carrock.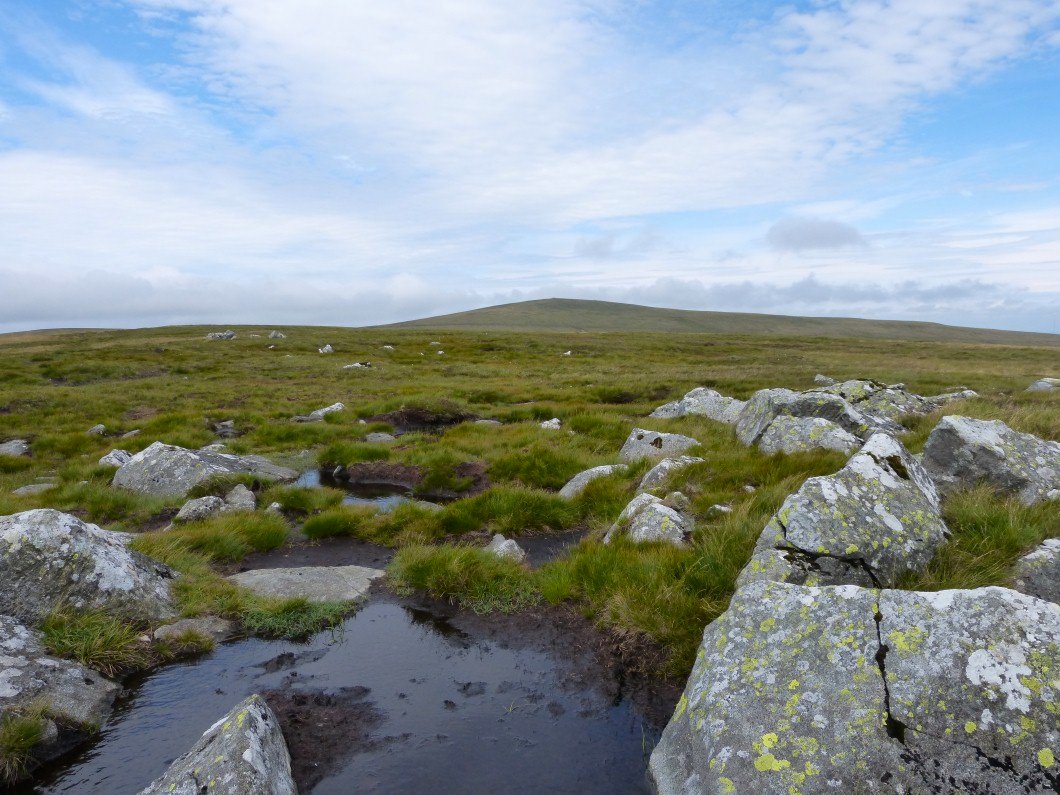 Looking ahead to High Pike..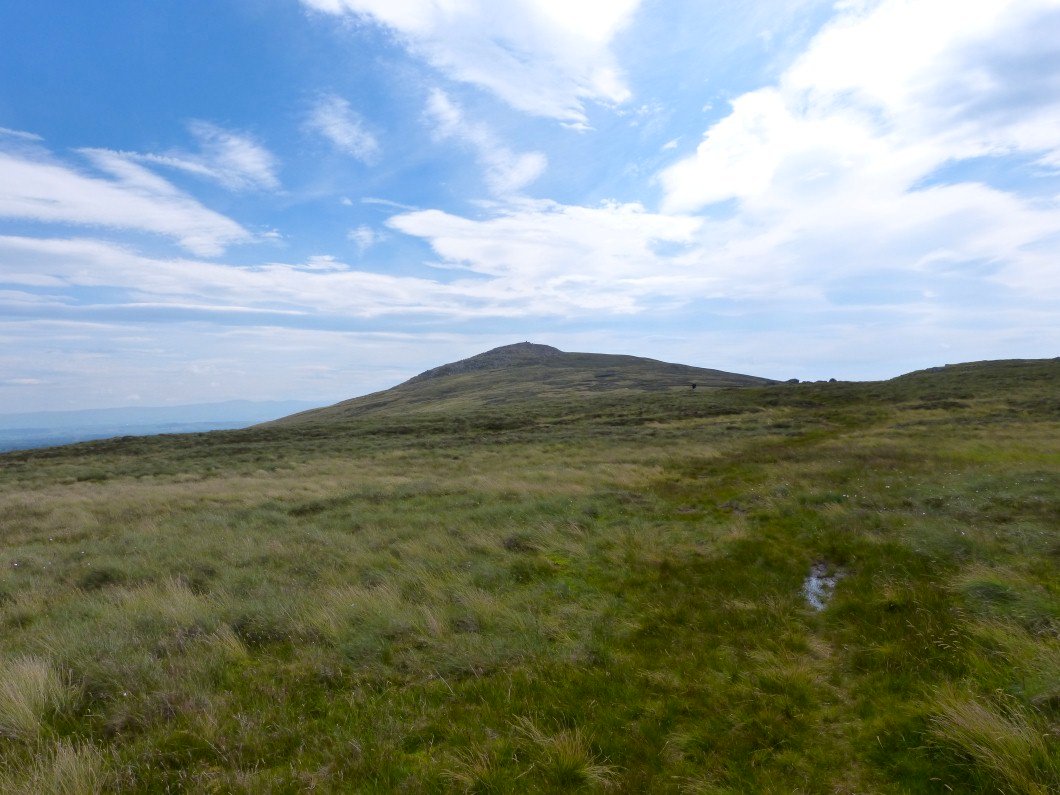 And looking back to Carrock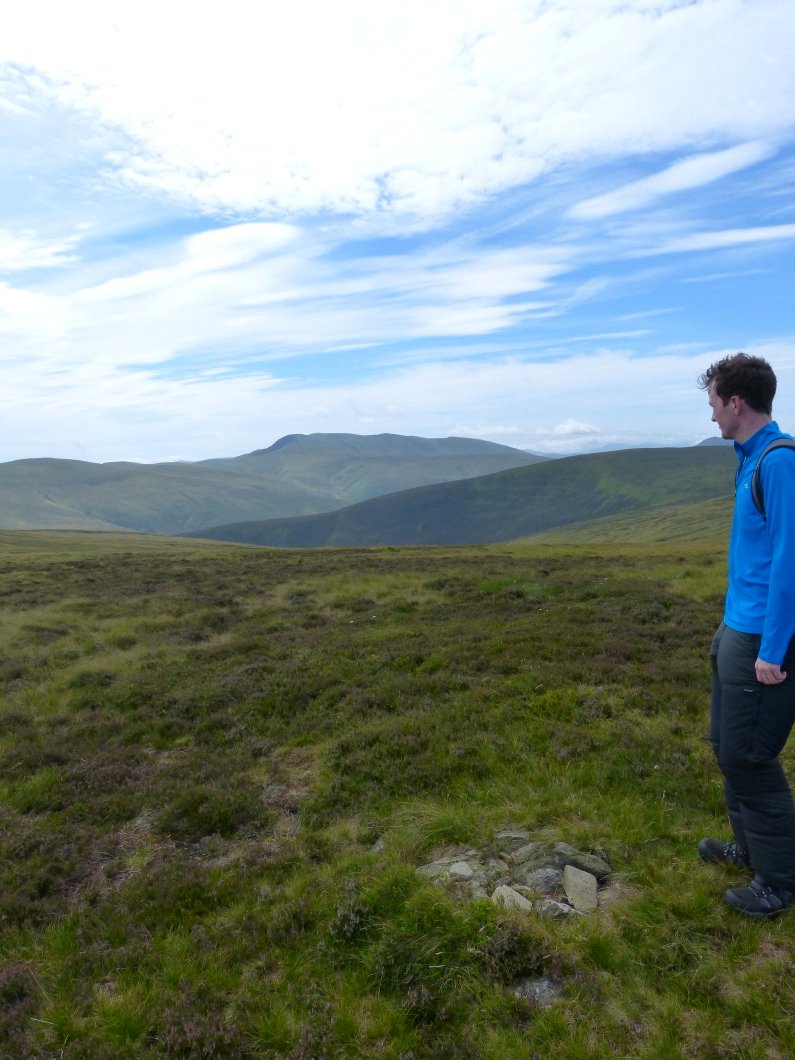 My first new Birkett of the day, Hare Stones. I did have suspicions that I might have already been here on my top to bottom walk in 2010 but I have no GPS track or photographs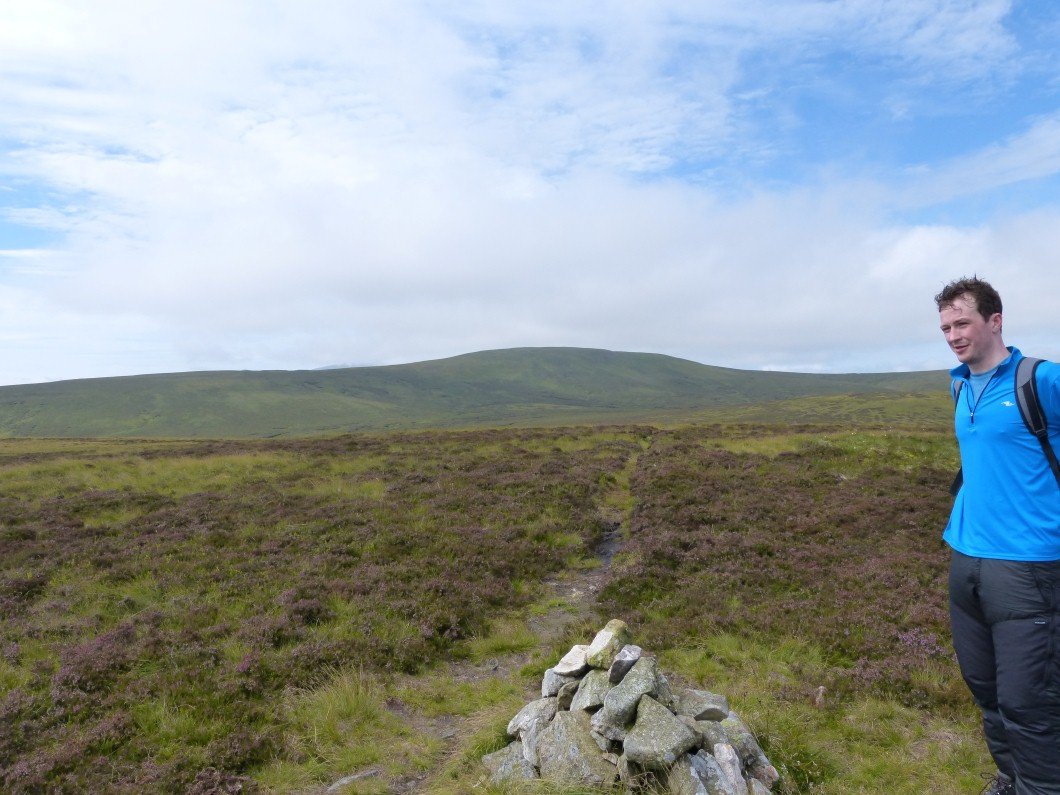 Mmmm...says David as we reach Great Lingy Hill.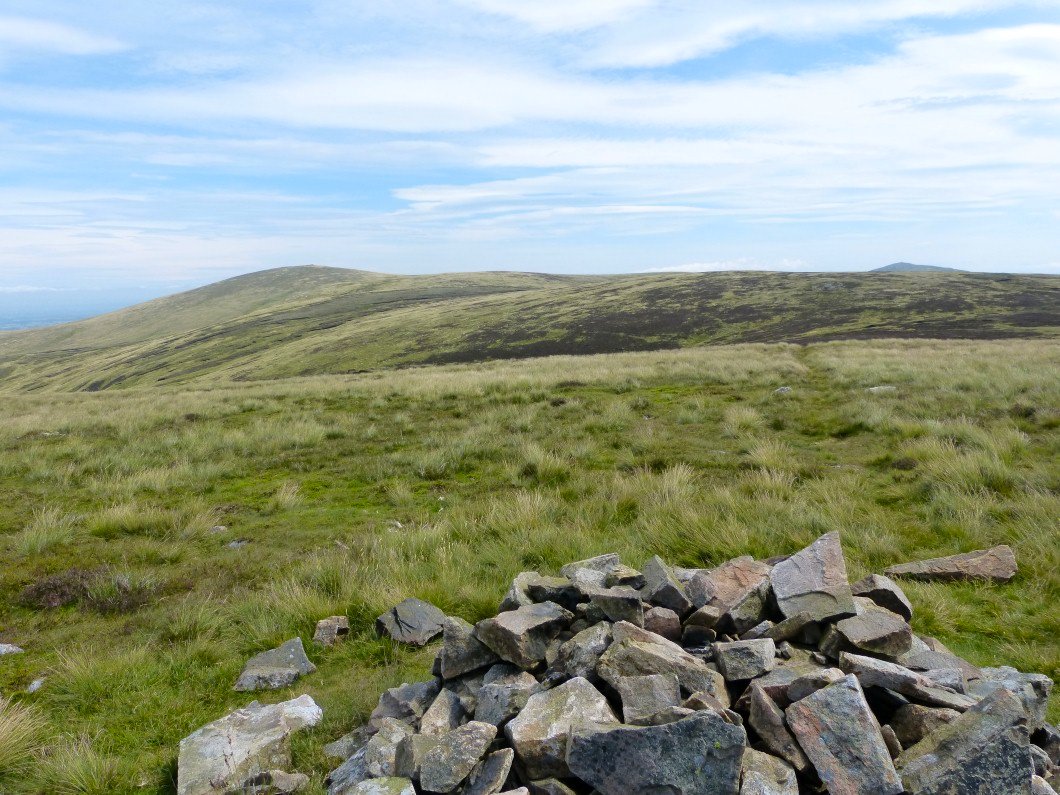 Just a short down and up to Little Lingy Hill.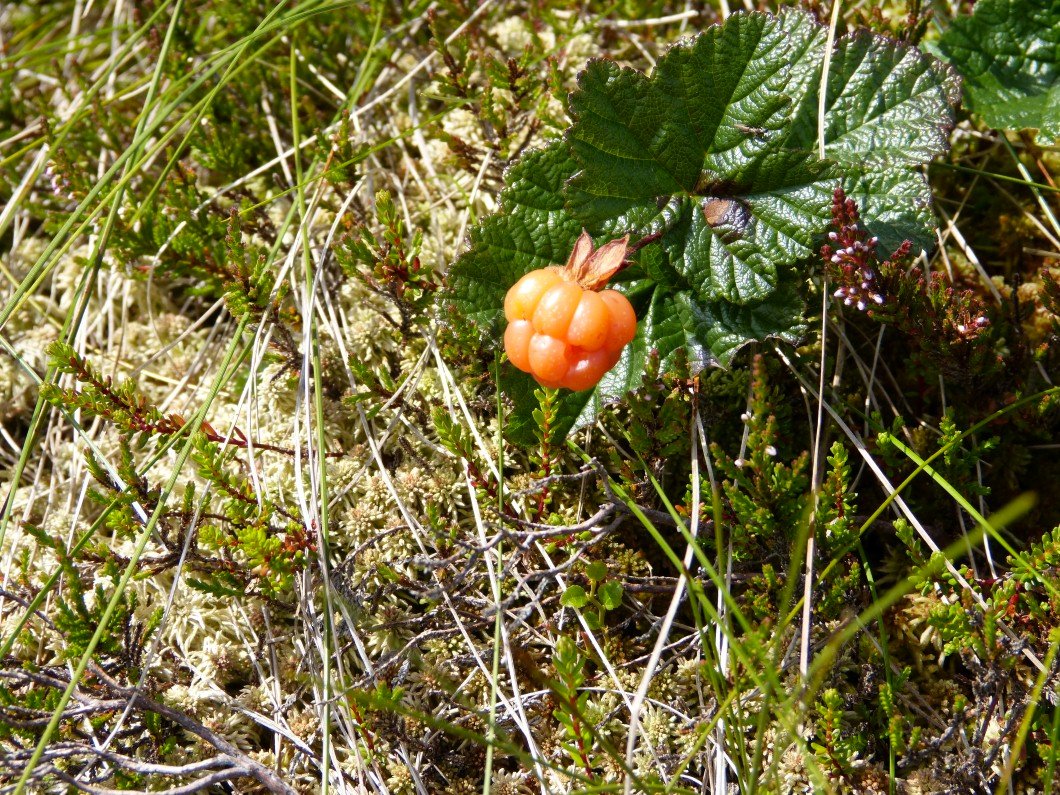 Wild Raspberry on Miller Moss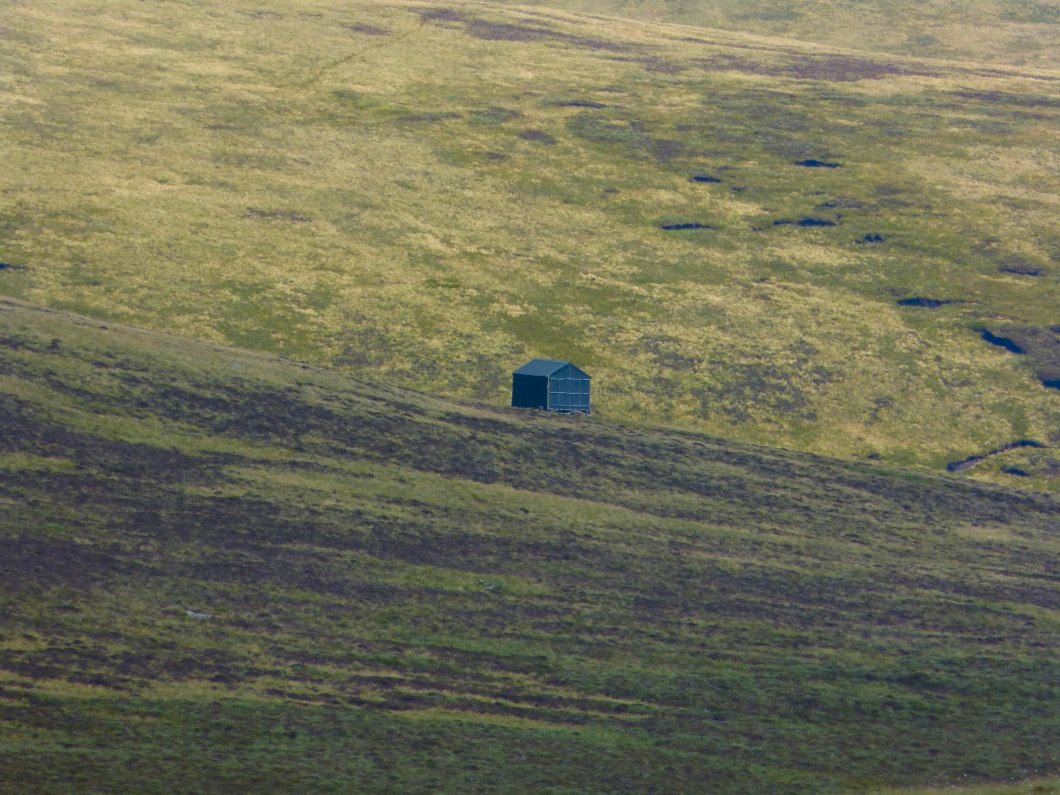 Lingy Hut.
It was a bit of a slog to get to Coomb Height and we weren't looking forward to the climb back to Knott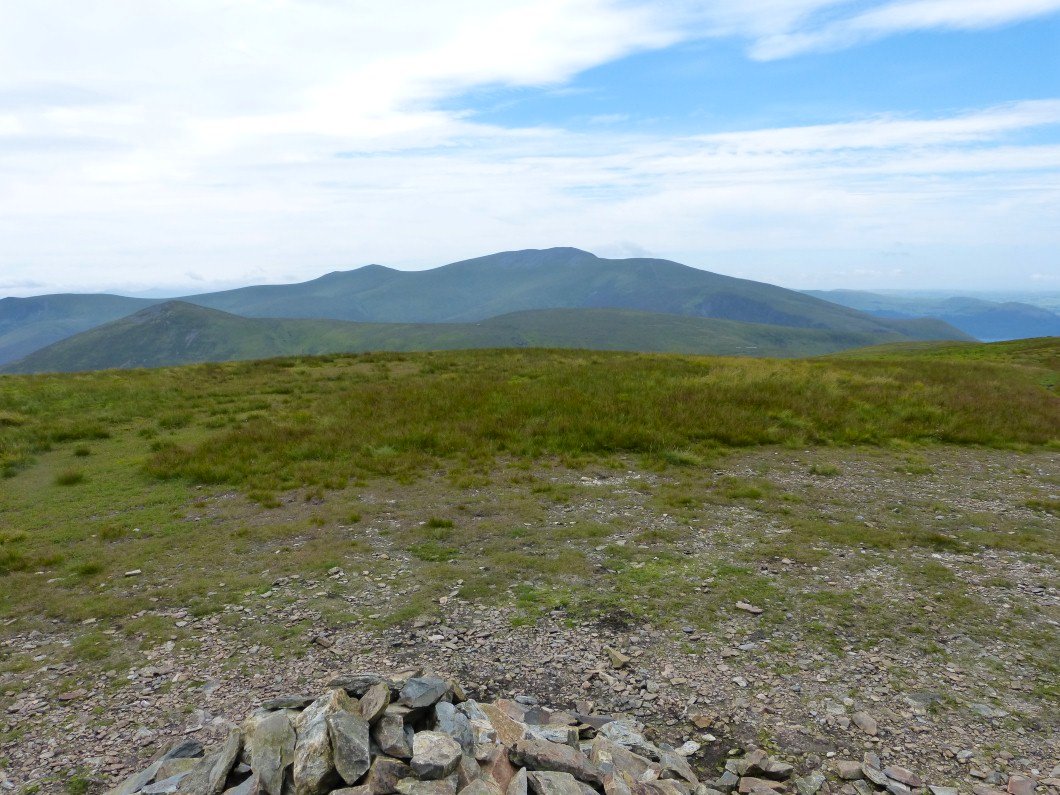 But appearances can be deceptive and with the help of a farmers quad bike track we were soon on Knott looking across to Skiddaw.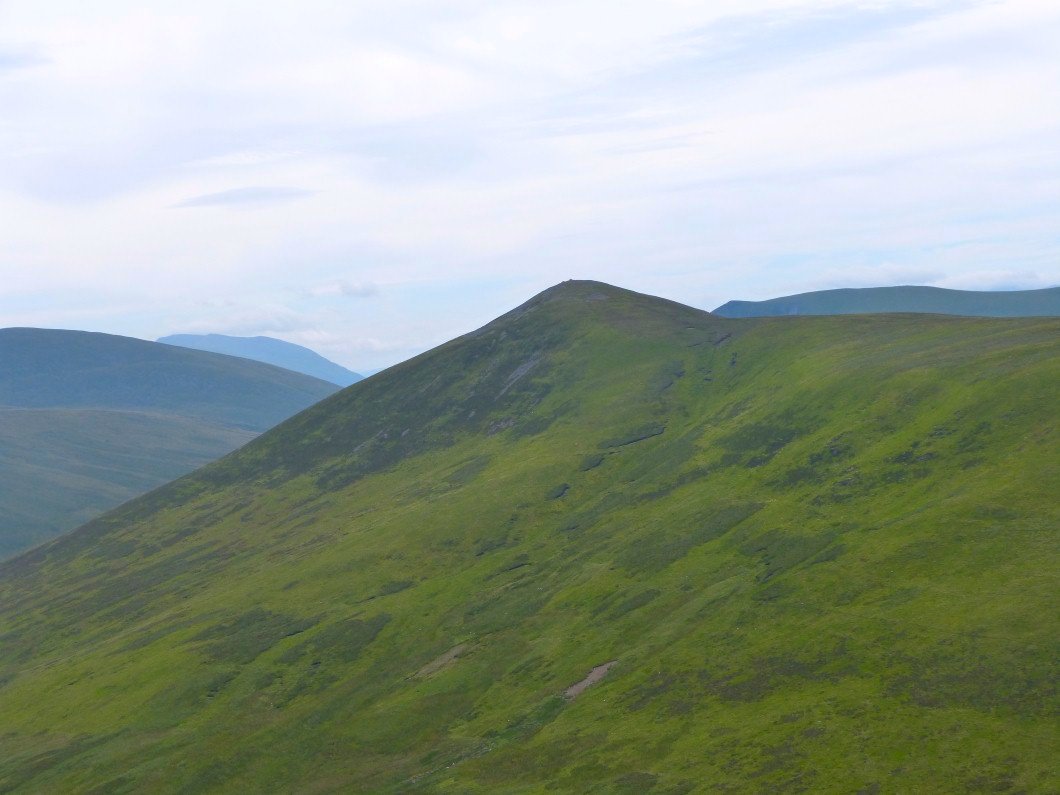 Great Calva was next on our list and again the actual walk was not as far as it looks.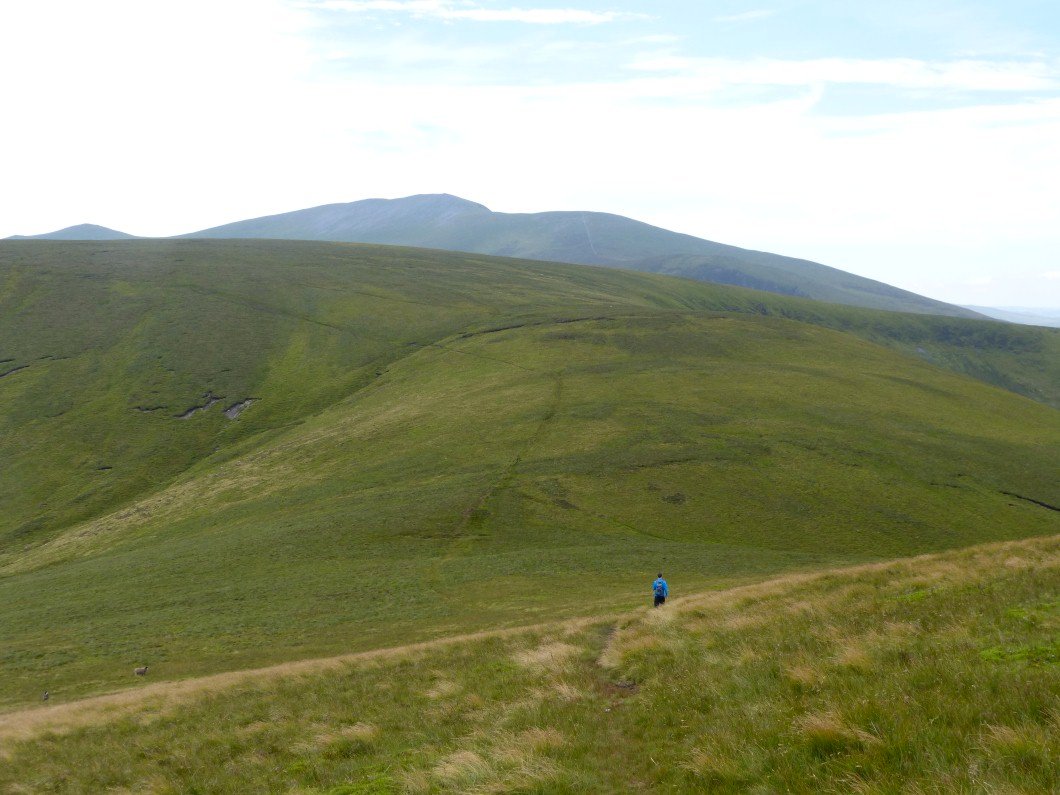 Heading down from Knott.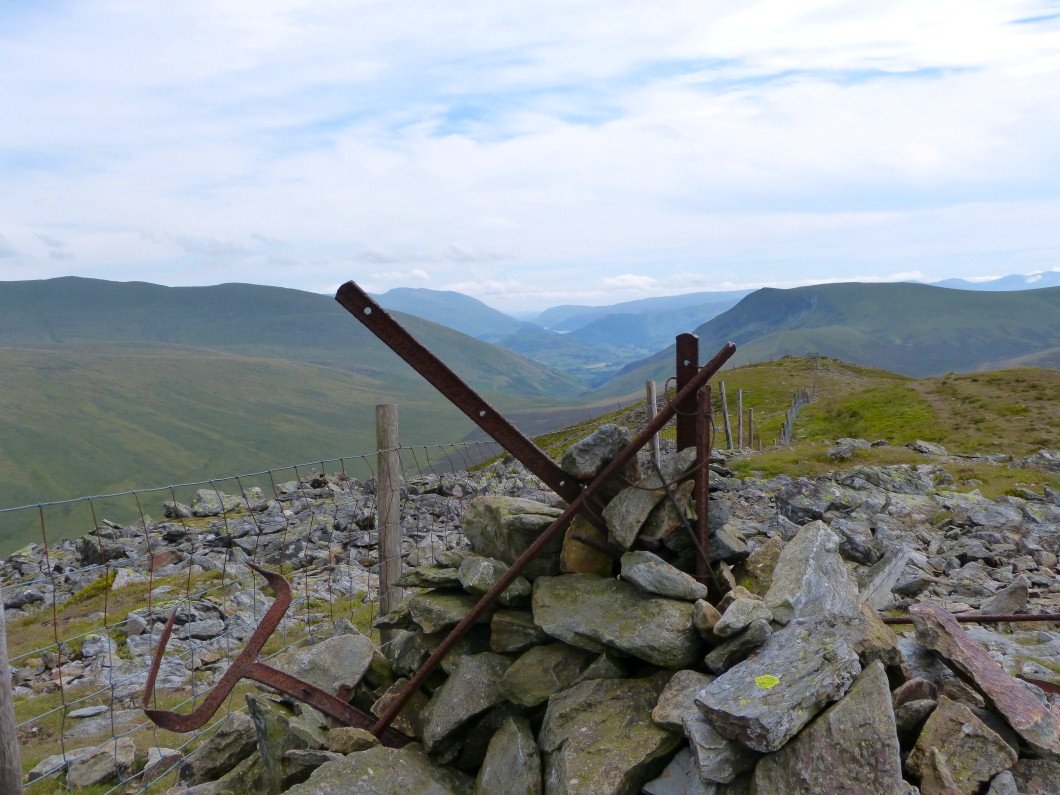 The great view right along the central fault to Thirlmere.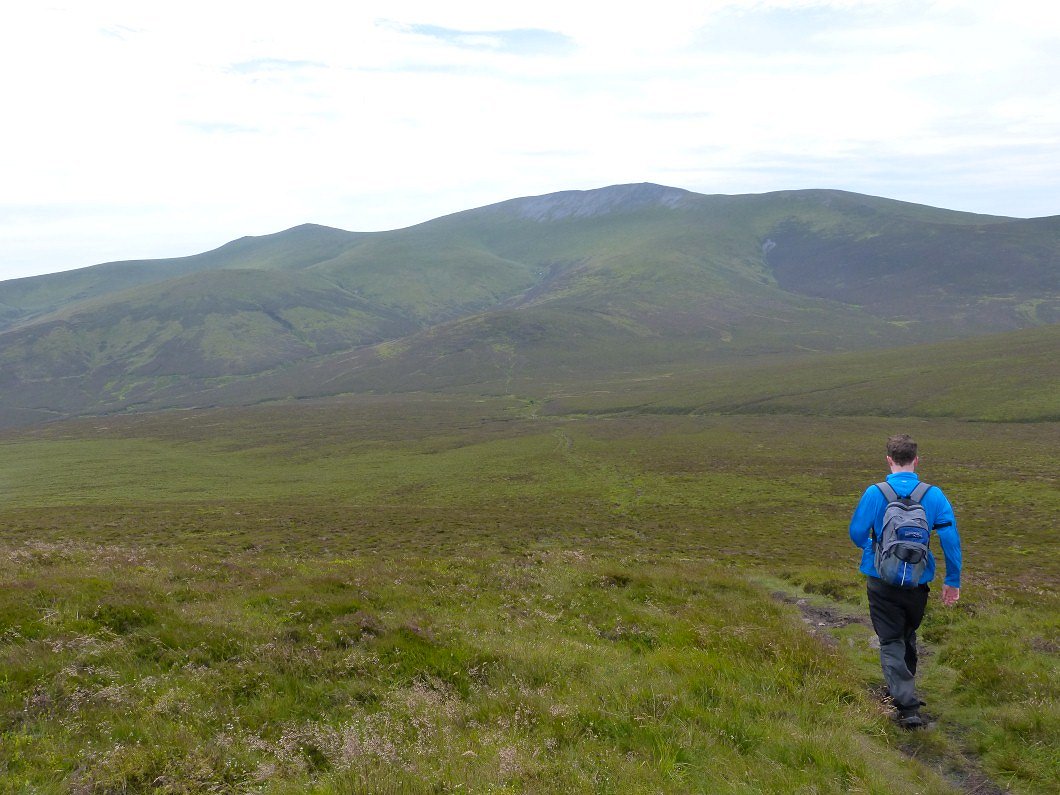 We followed the path used by Bob Graham runners which leads straight as an arrow to Hare Crag.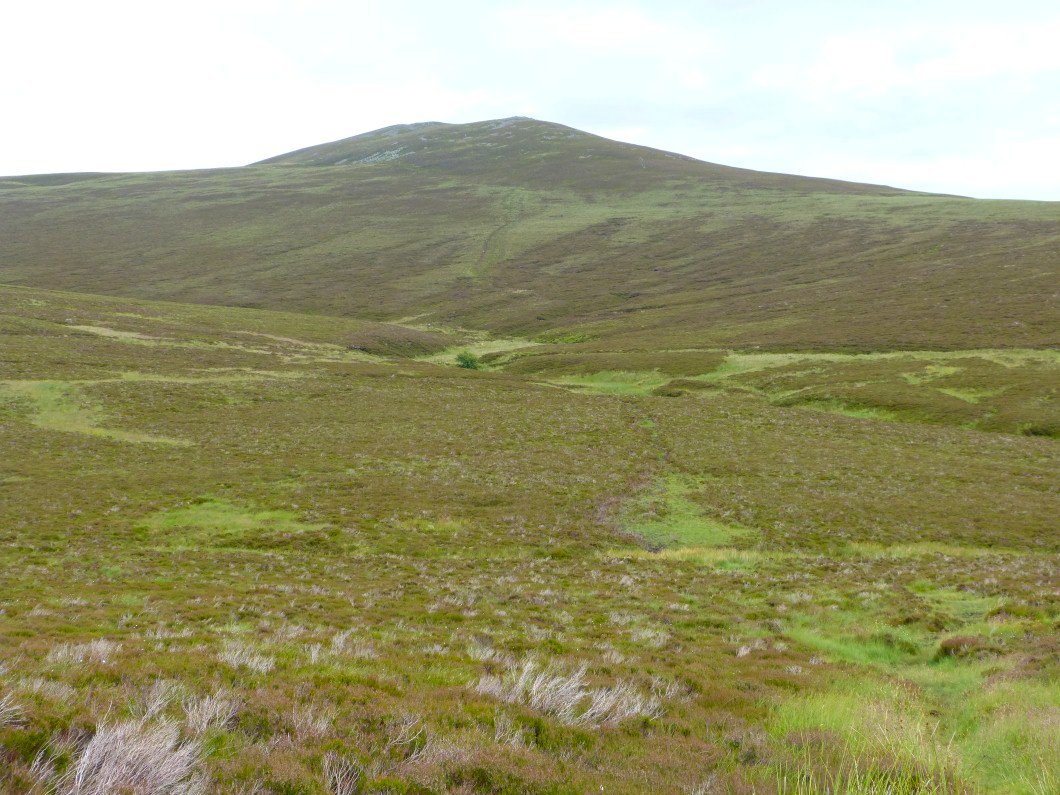 Looking back to Great Calva.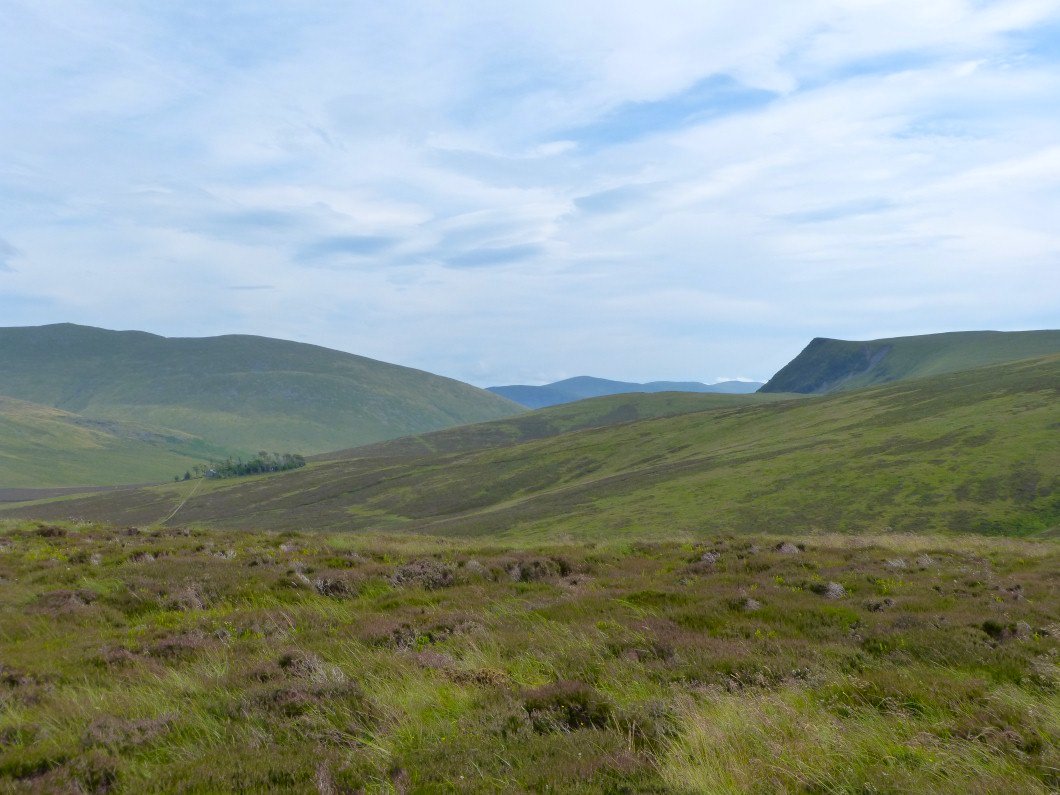 Skiddaw House Yh in the trees and the distinctive point of Lonscale fell's east top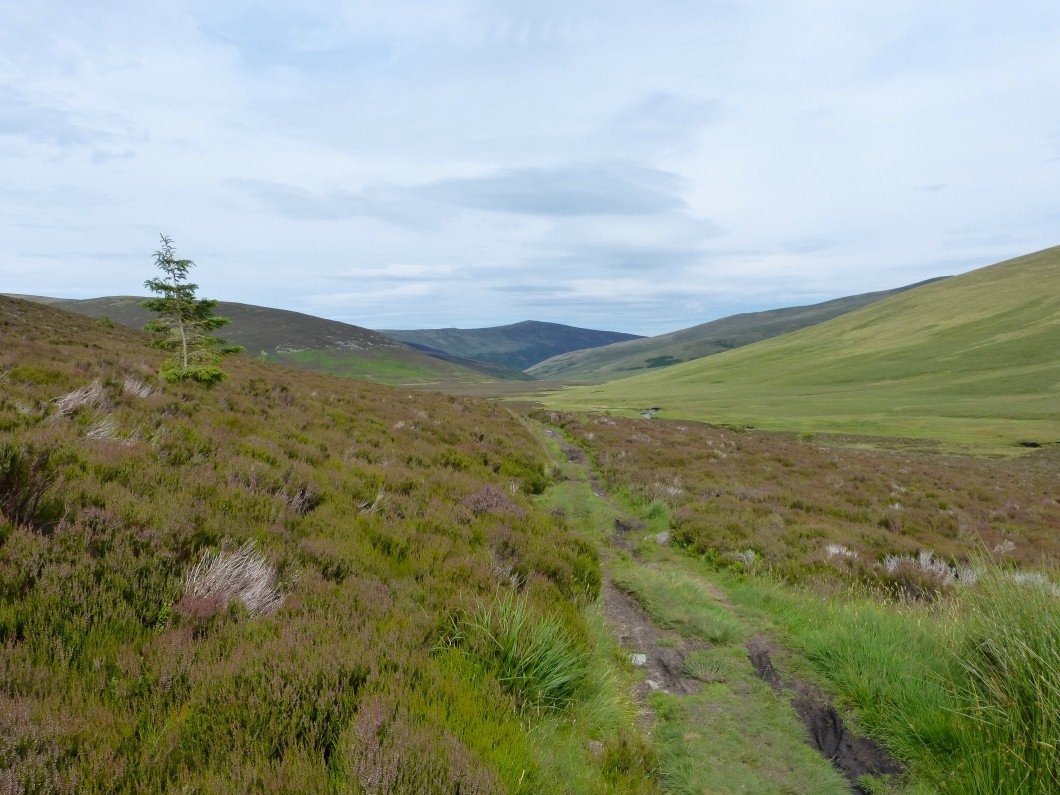 From Hare Crag we turn for home but we still have a few miles to cover. Carrock fell is the hill at the end of the valley.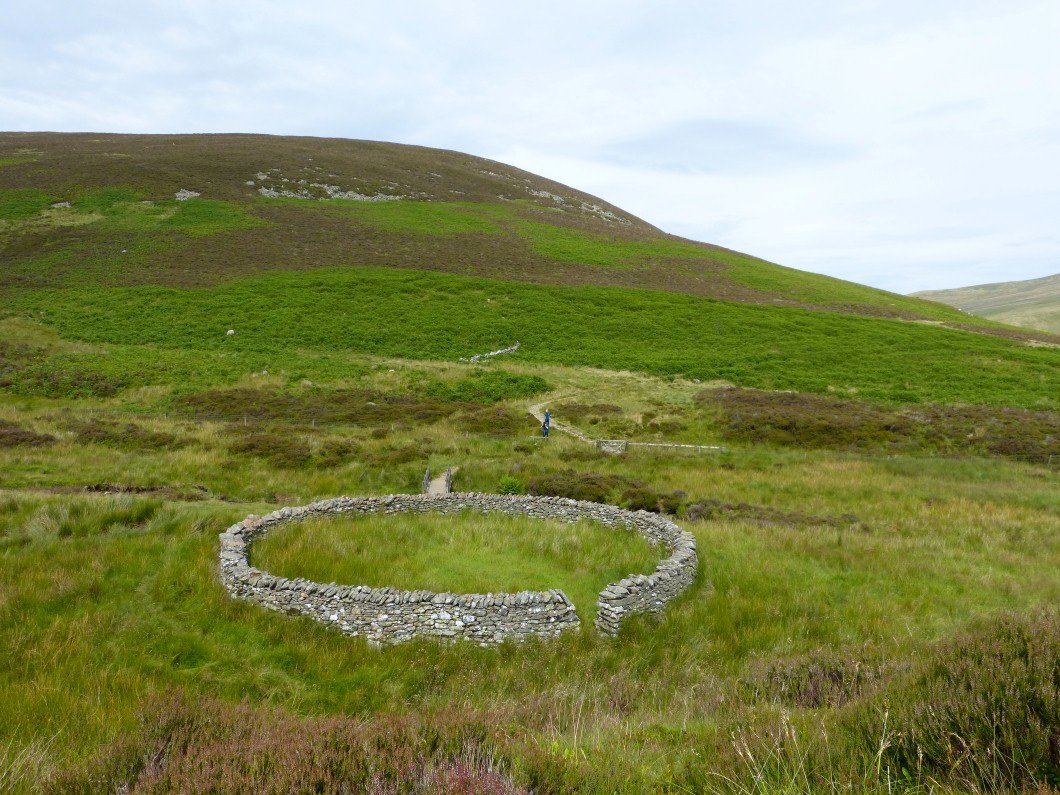 There are a couple of these distinctive round sheepfolds by the path.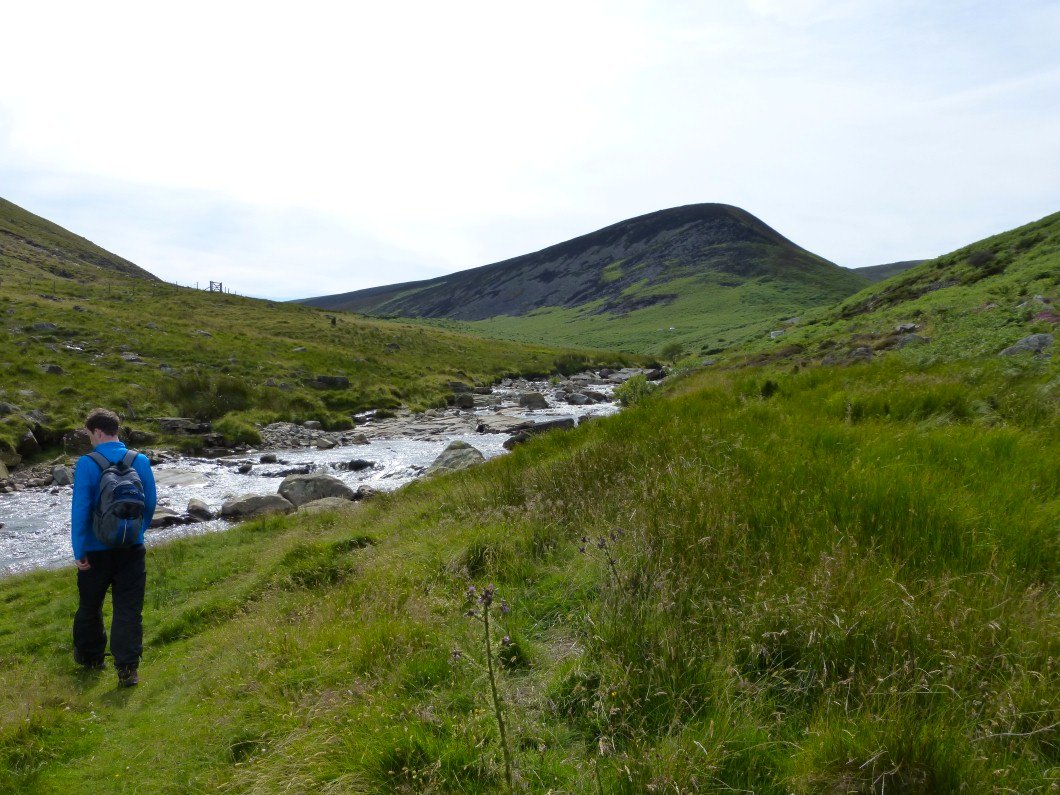 Eventually we reach the road at Mosedale. It's shoes and socks off here and in to the Caldew for a few minutes of foot relief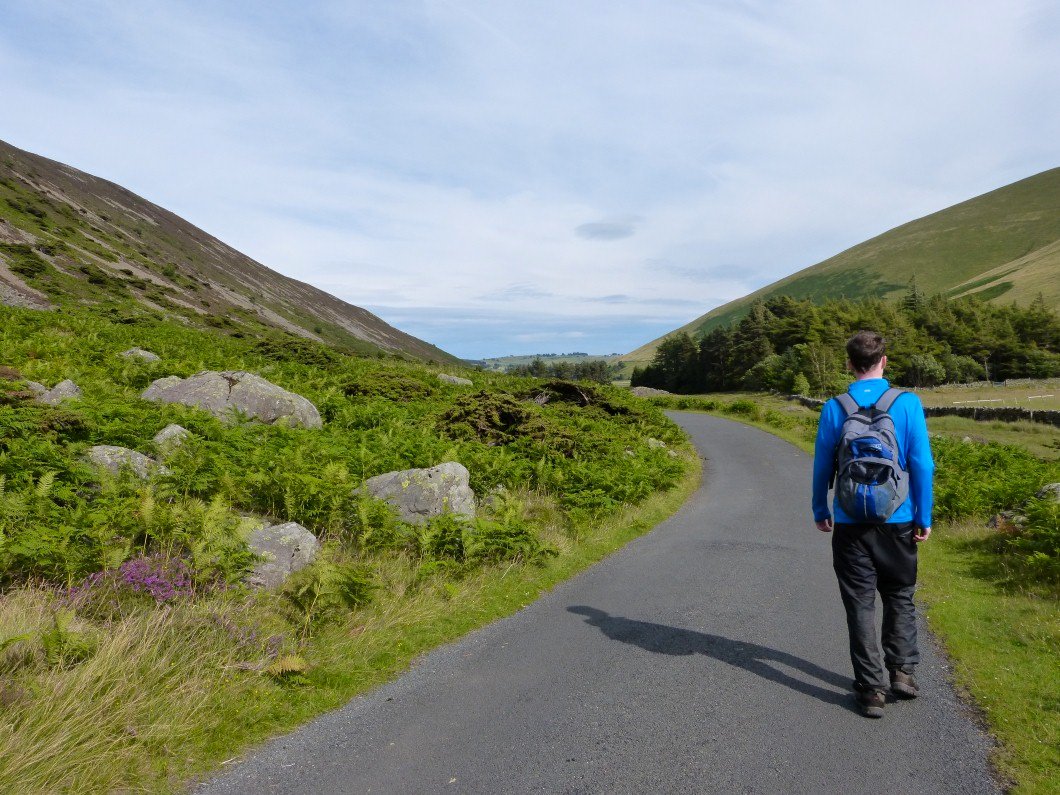 Just the walk along the road to do now