WWW.KARLSWALKS.CO.UK
PICTURES AND TRIP REPORTS FROM MY WALKS IN THE ENGLISH LAKE DISTRICT
---
Kentmere Horseshoe
29th May 2016
Route. High Lane - Kentmere Church - Garburn Pass - Yoke - Ill Bell - Froswick - Nan Bield Pass - Harter Fell - Kentmere Pike - Hallow Bank - High Lane
( about 11 miles 3500 ft ascent )
The Kentmere Horseshoe seems to have become our default walk if the working week has been busy and we haven't had time to plan, Kentmere is where we end up.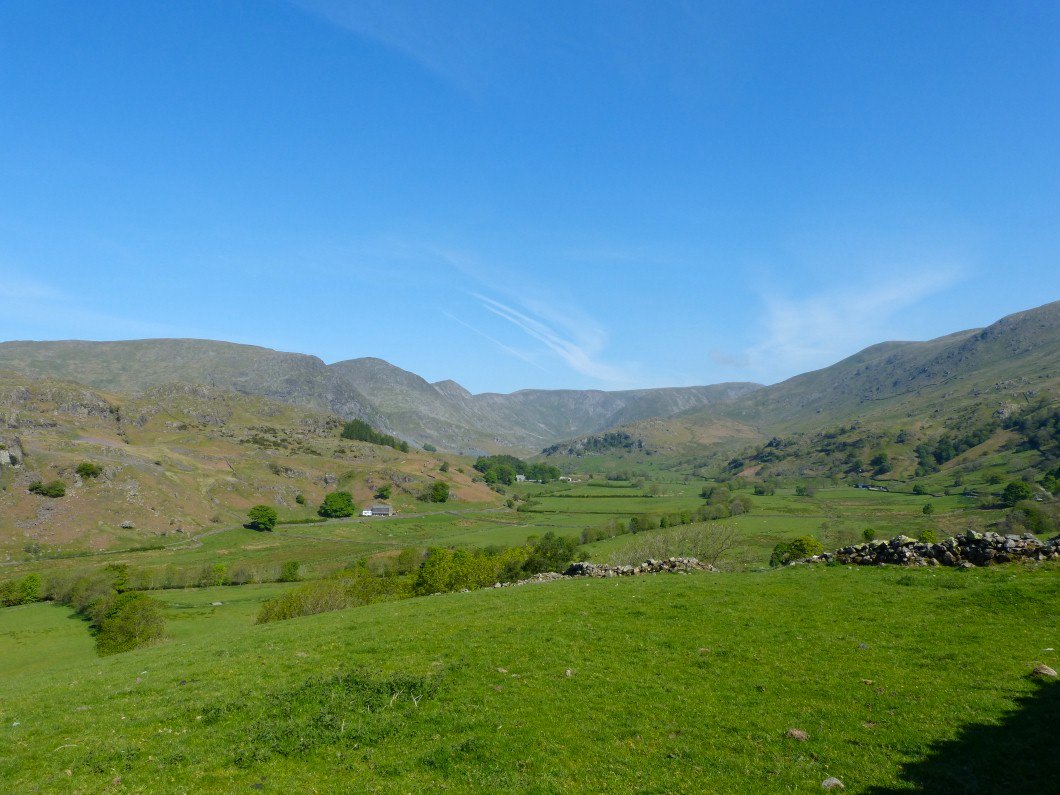 Not that there is anything second best about the Kentmere Horseshoe especially on a lovely morning.
We parked at High Lane meaning the car was handily placed at the end of the day. Here we are walking across the valley headed for the church.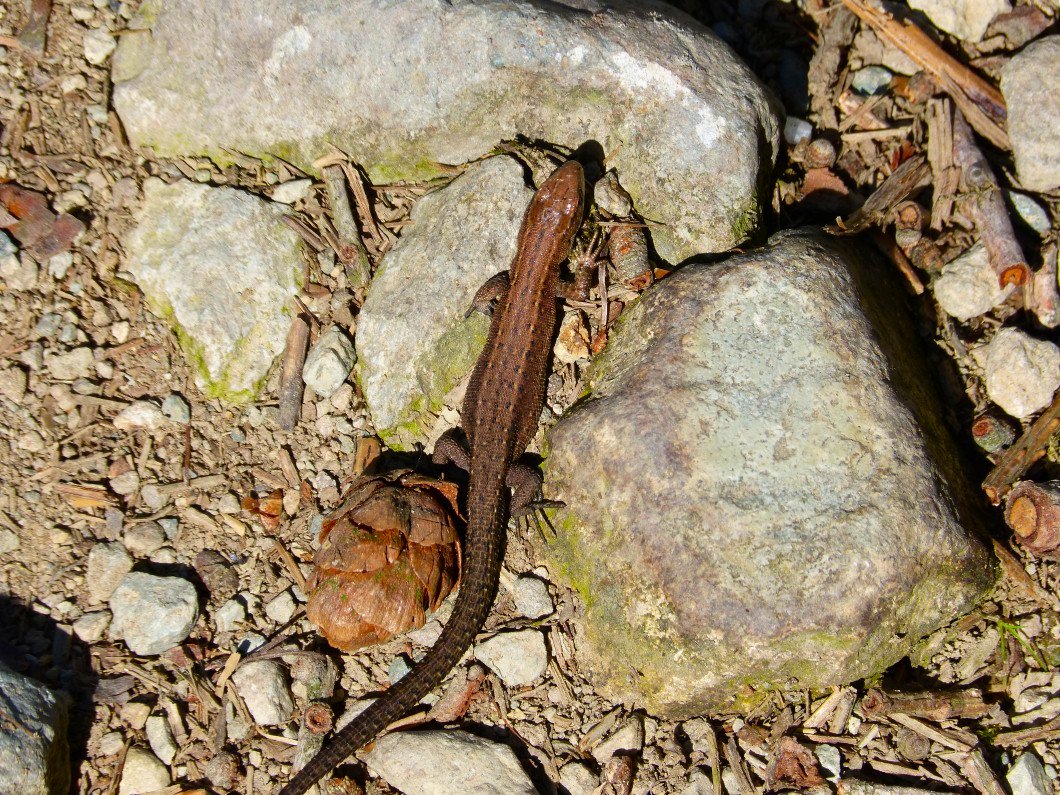 Spotted this little chap enjoying the sunshine on the path.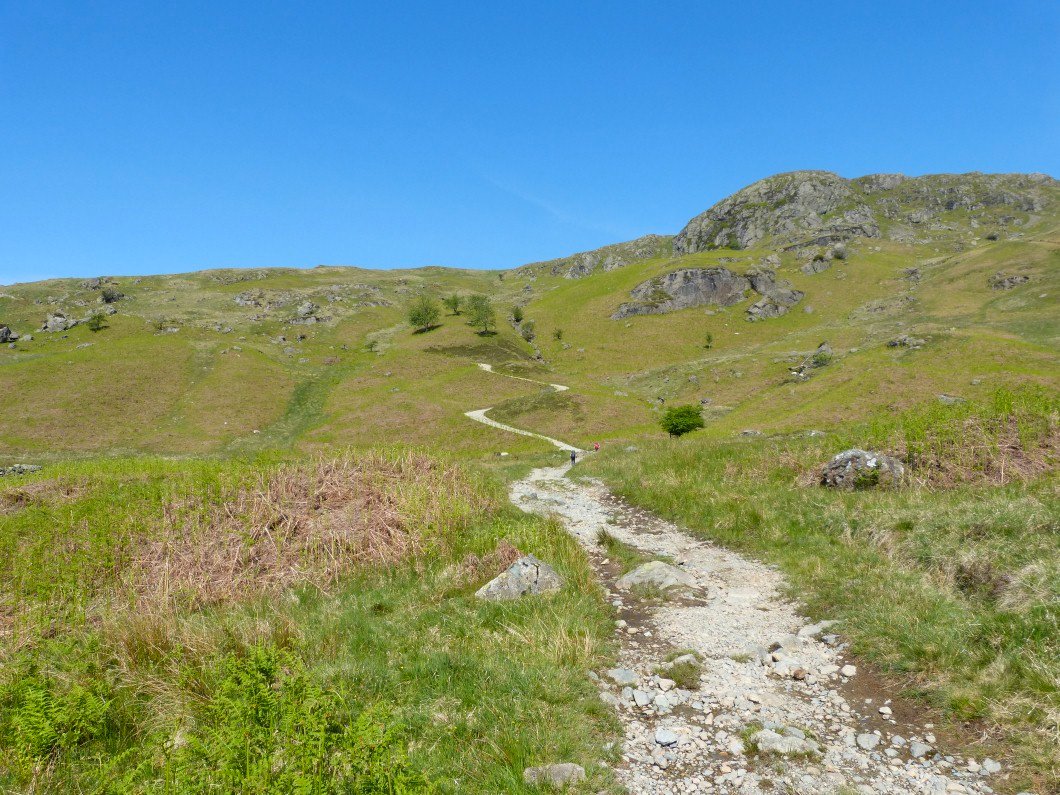 Only 9.30 but very warm on the climb up to Garburn.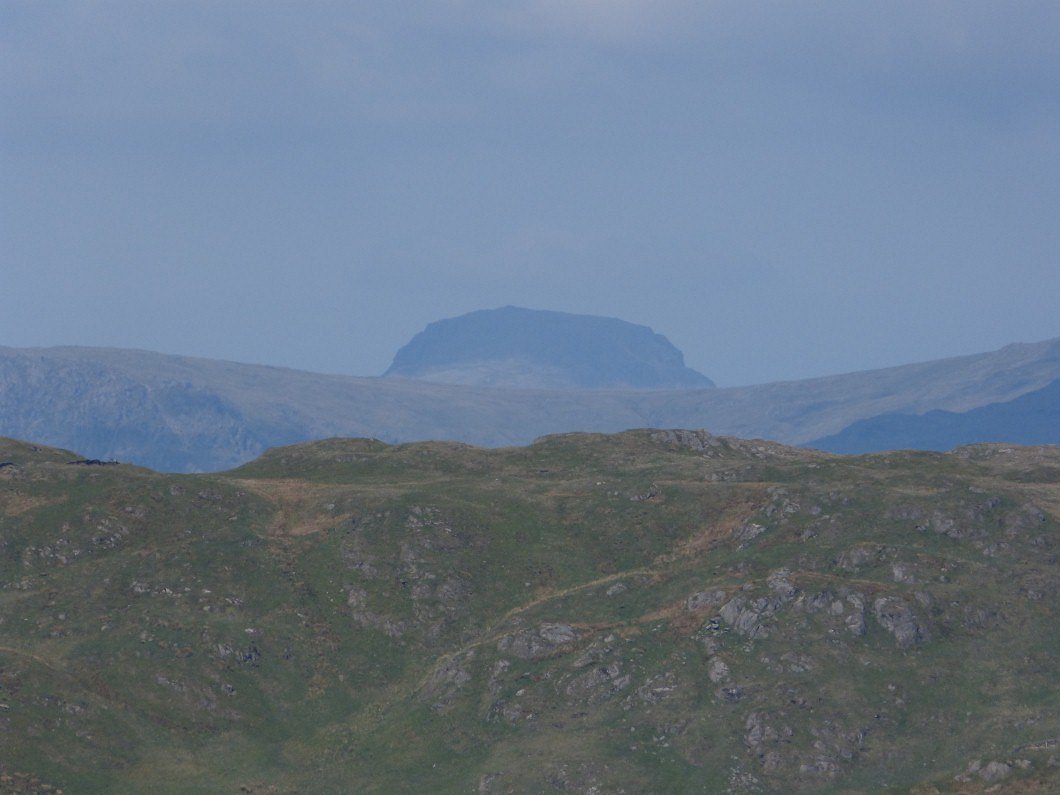 Great Gable pops up as we reach the top of the pass.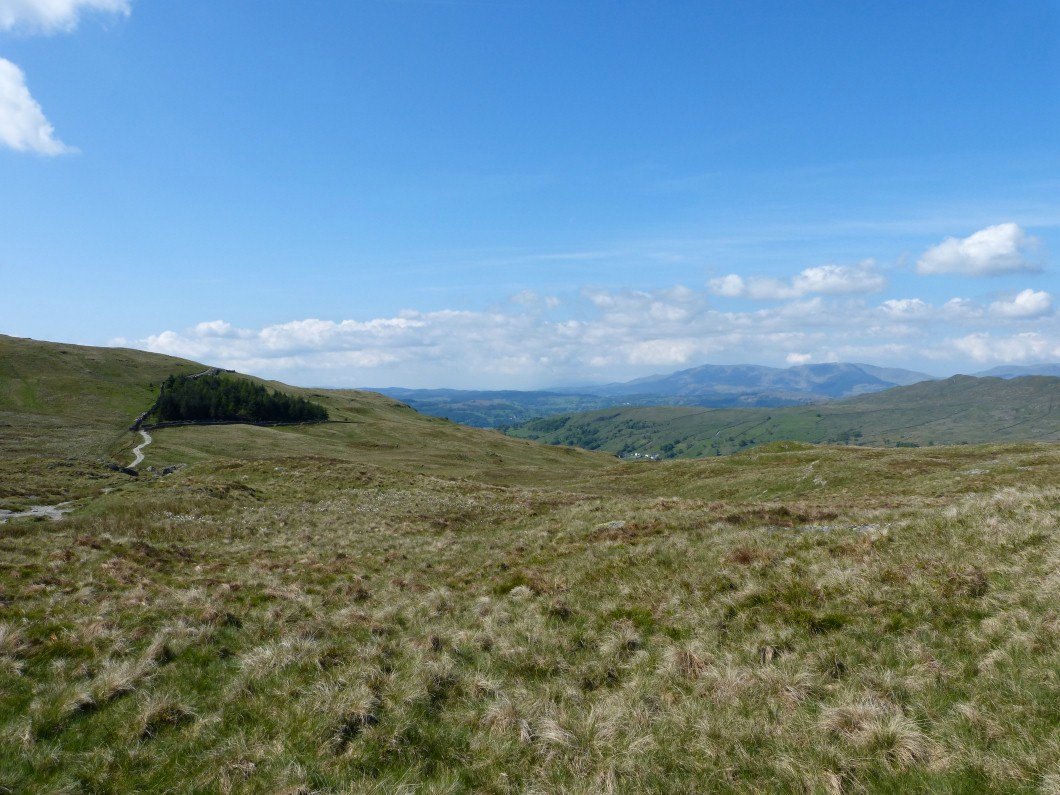 Looking back down to Garburn. The Coniston fells in the distance.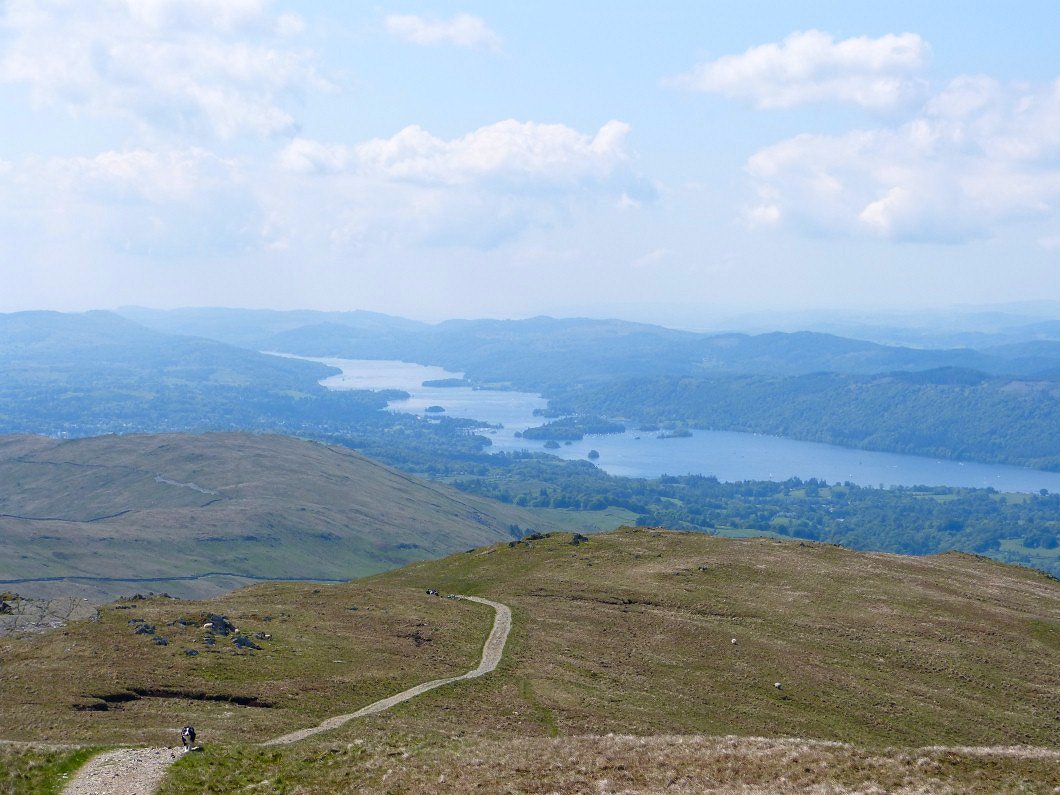 High on the path to Yoke and nearly all of Windermere is seen.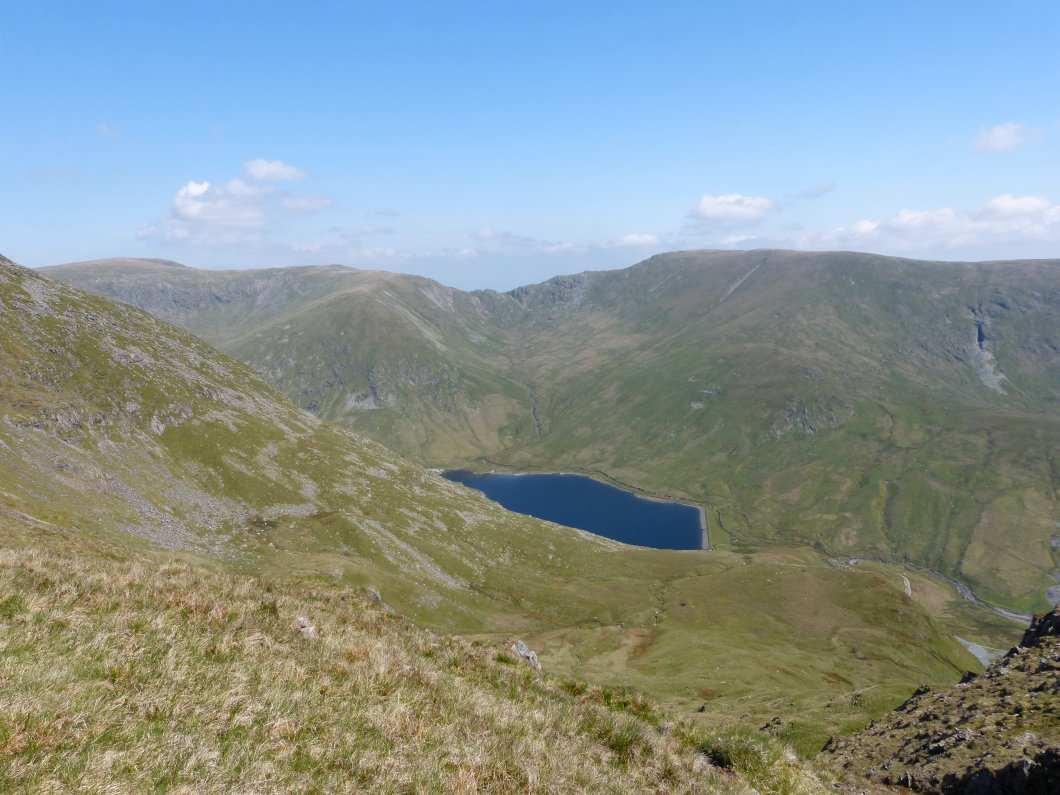 Kentmere Reservoir with Nan Bield Pass behind.
After Yoke next comes Ill Bell with it's three cairns.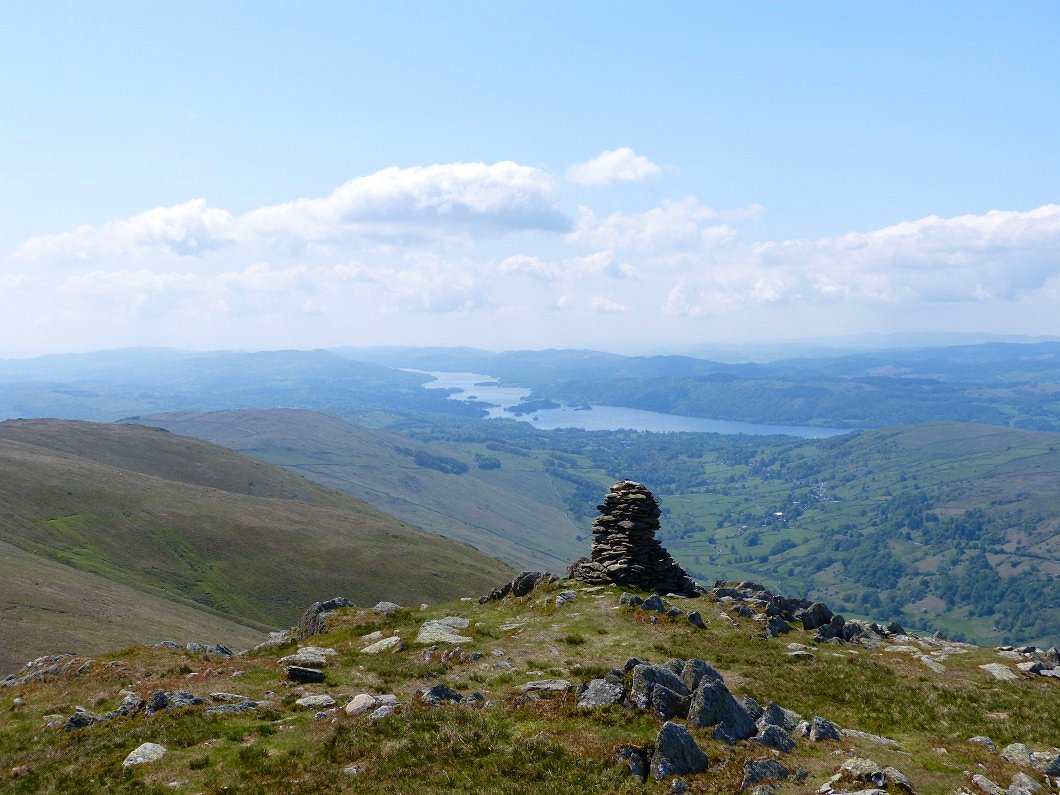 Windermere again from Ill Bell.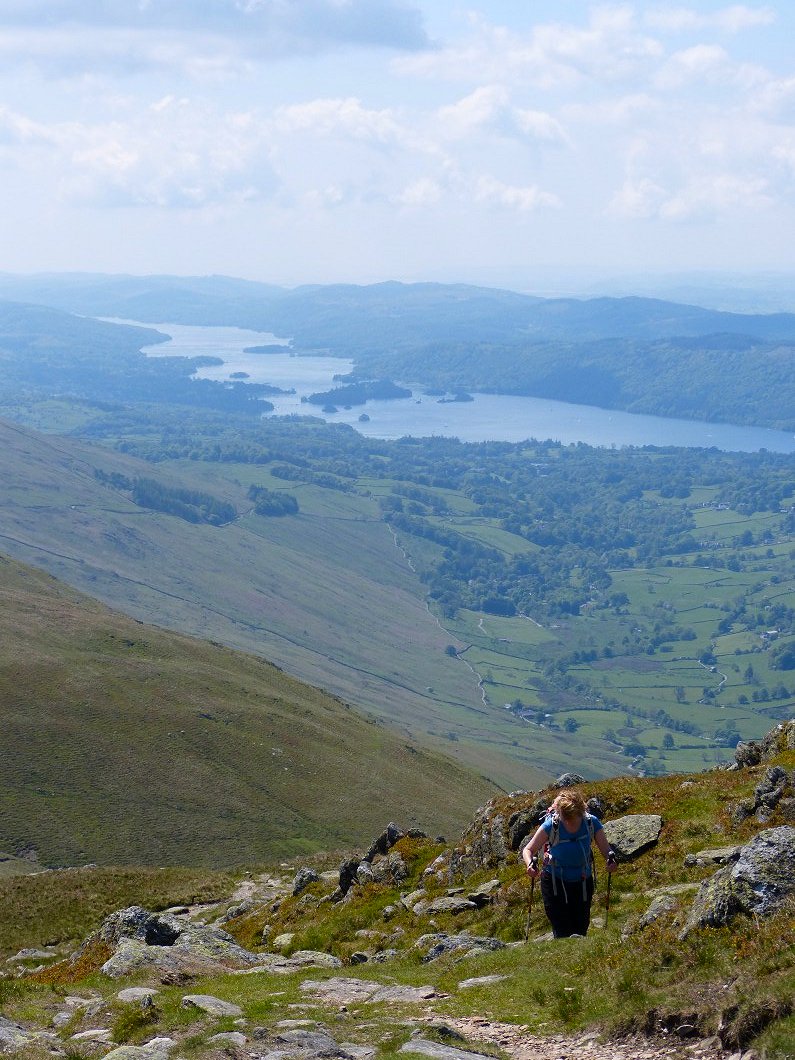 Sue tackles the last little steep section before Ill Bell.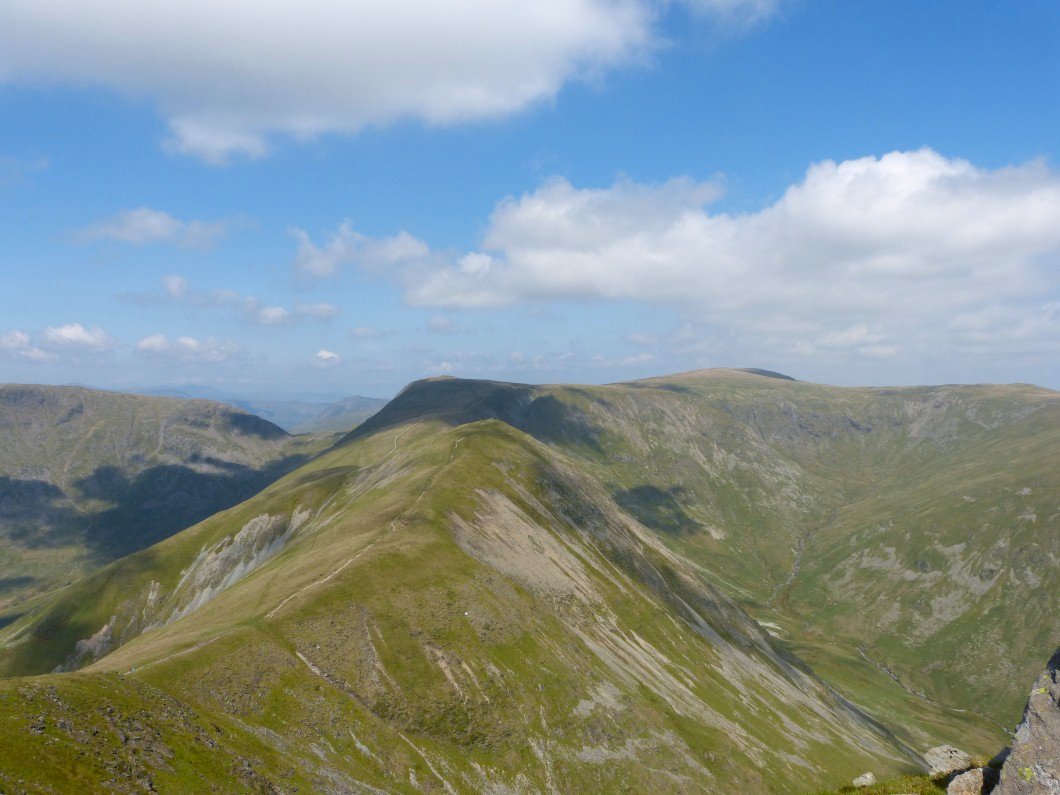 Our route ahead, although we decided to bypass Thornthwaite Crag as neither of us had been on the path which contours around the head of the valley.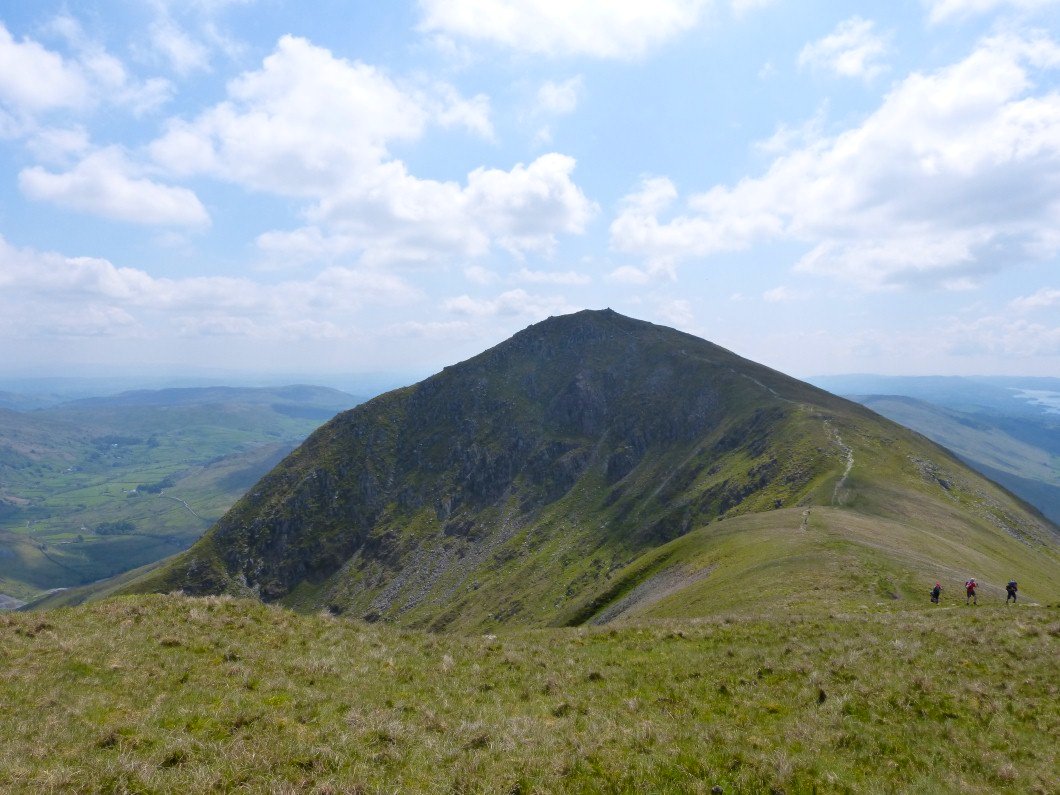 Looking back to Ill Bell.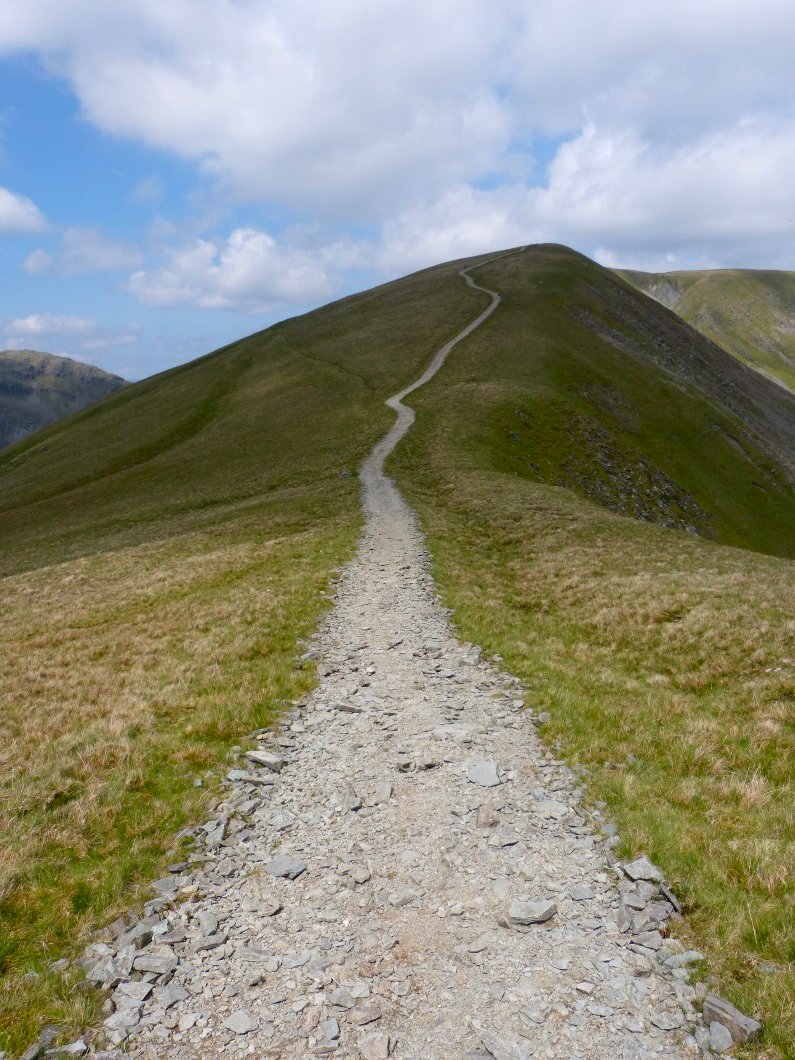 And no chance of missing the path to Froswick.
This is where we left the more travelled route and made our way around the head of the valley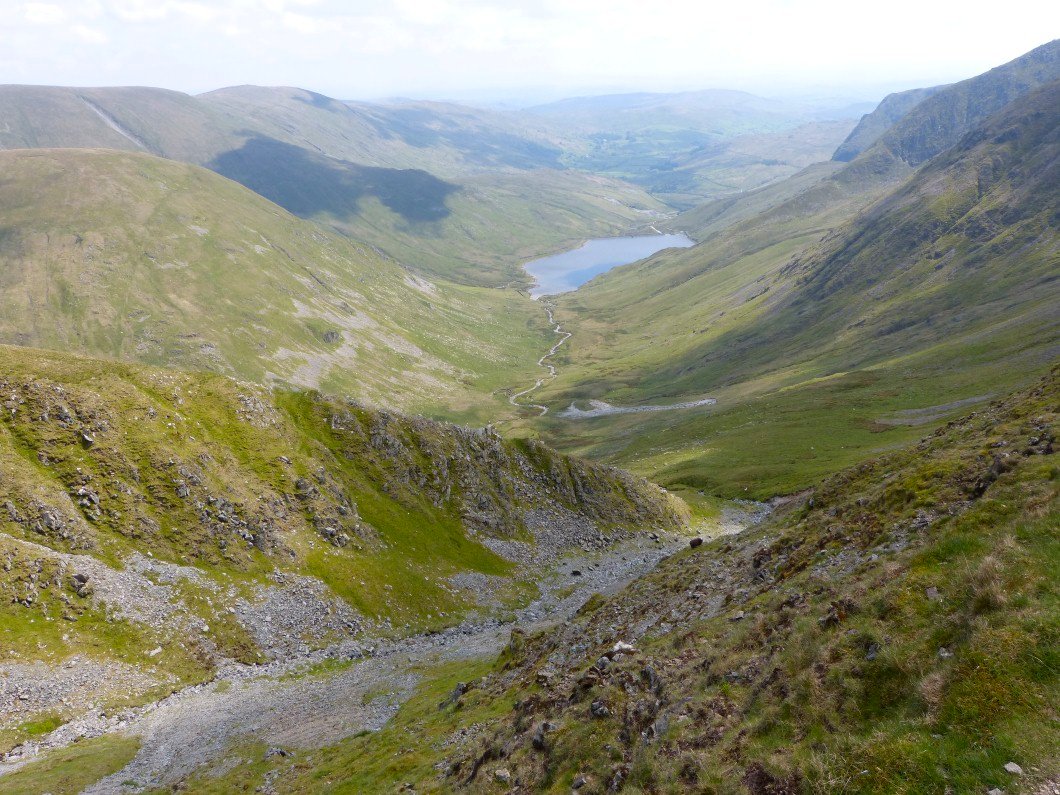 Looking down to the reservoir.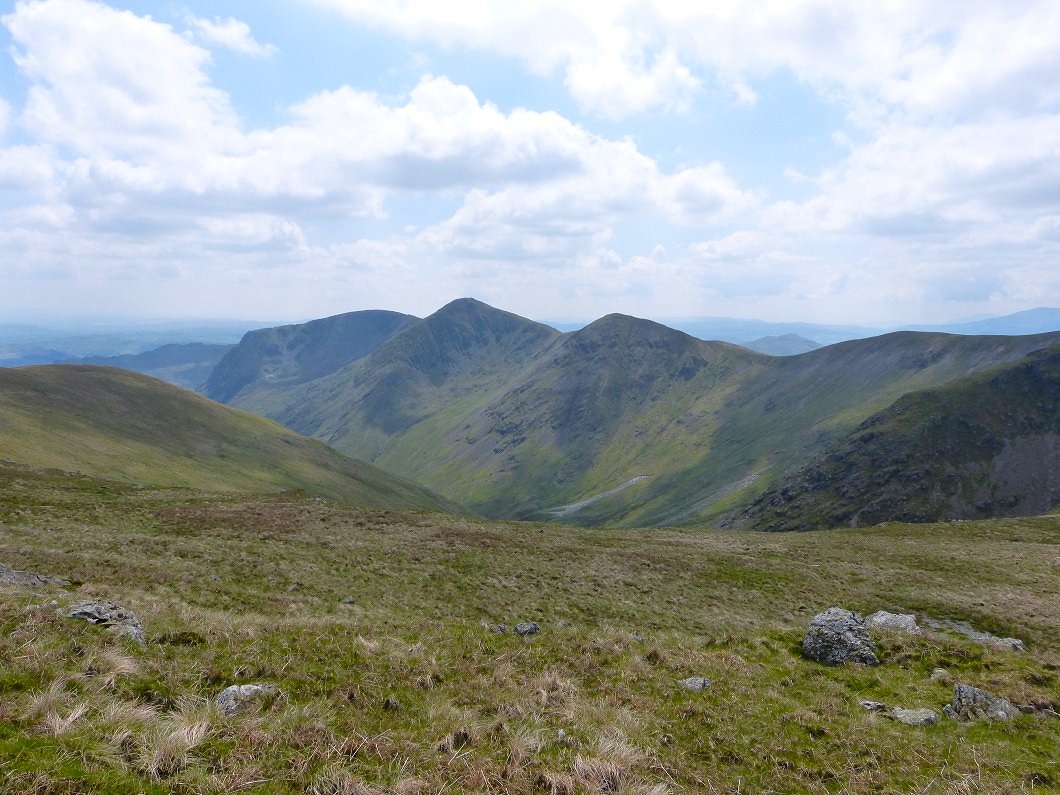 The classic view of the "Trinity"
Small Water with Haweswater beyond.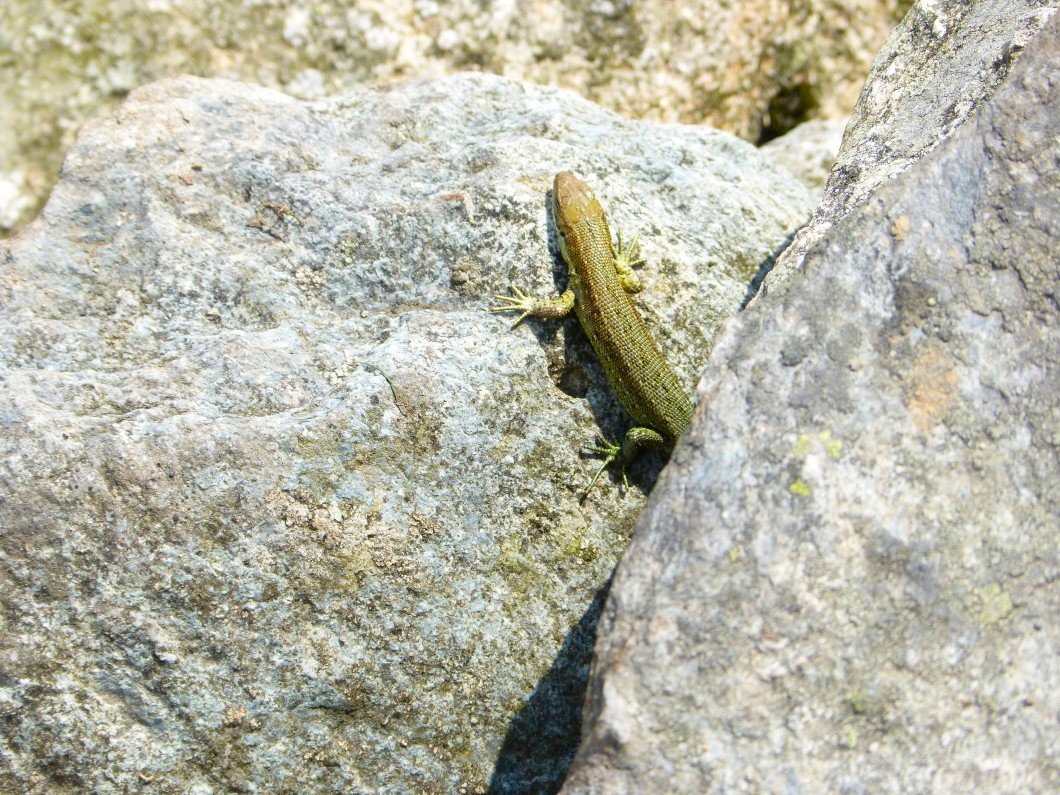 I don't think this is the same fella who we saw before but if it is he is a pretty fast walker for a little chap, although he is travelling light as I can't see his map, compass or any waterproofs.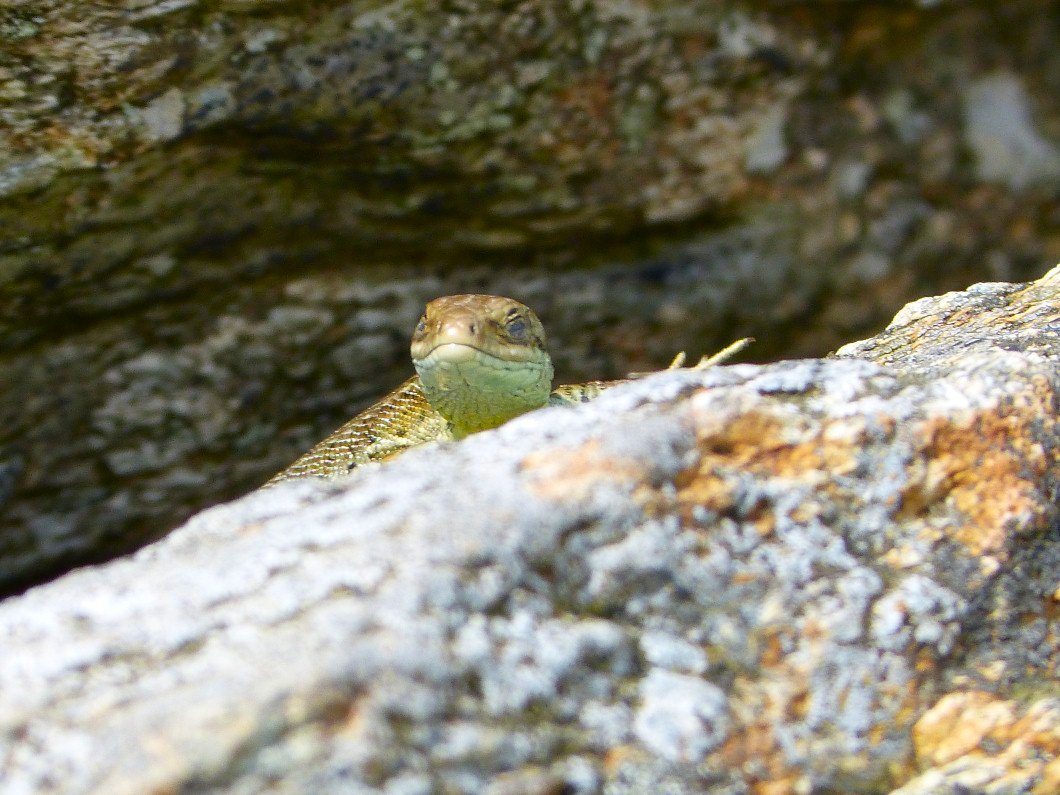 He's looking quite pleased with himself though ( I keep referring to "him" but of course I have no idea as to the gender )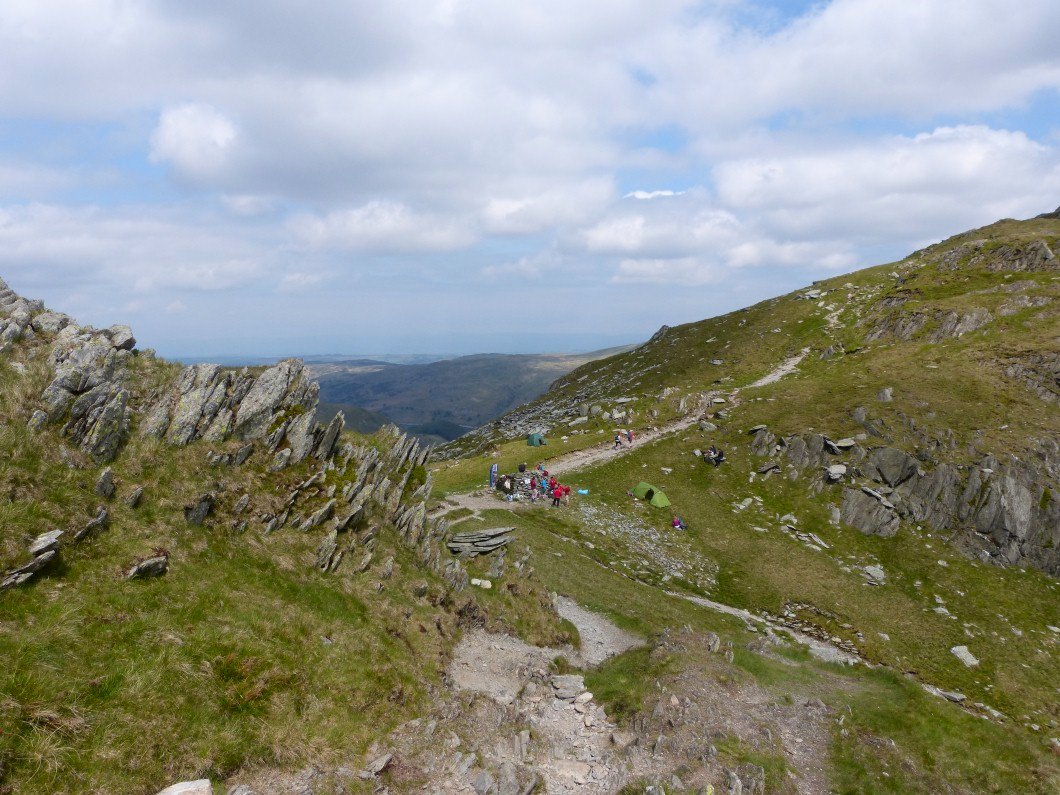 Luckily if "he" should get in to trouble Penrith mountain rescue were just around the corner manning their bank holiday Nan Bield cafe. It would have been rude to pass by without stopping so we relieved them of the burden of carrying back down a couple of bacon sandwiches.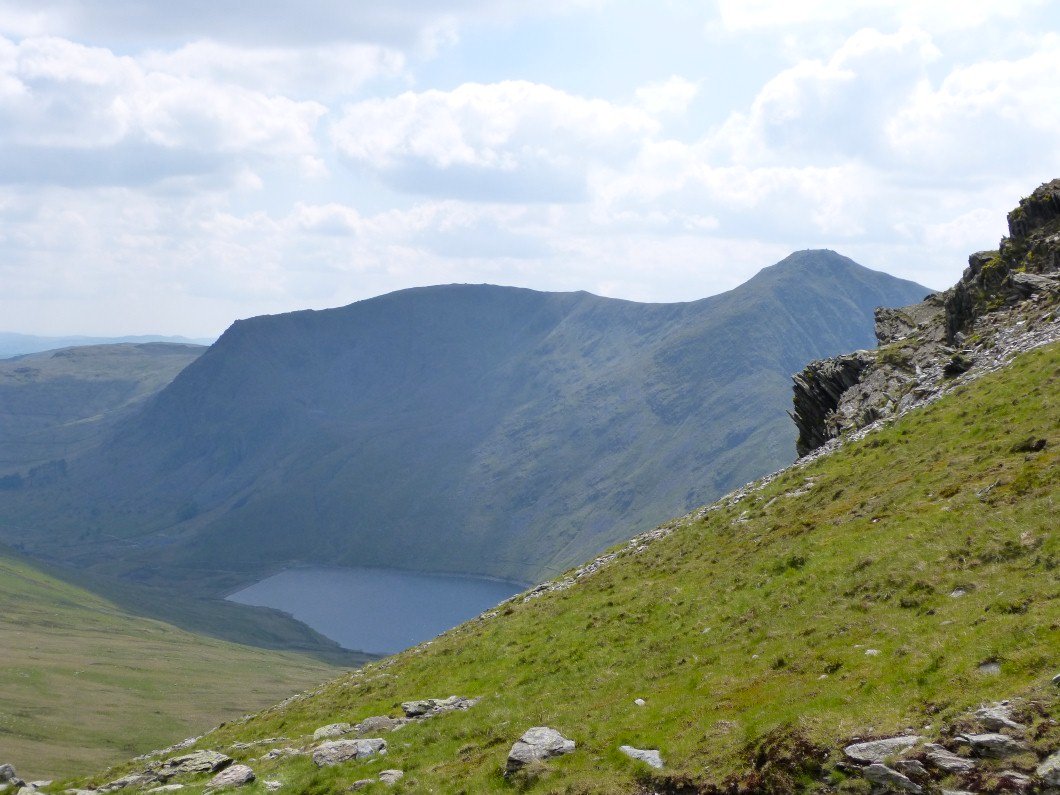 Yoke and Ill Bell from the cafe.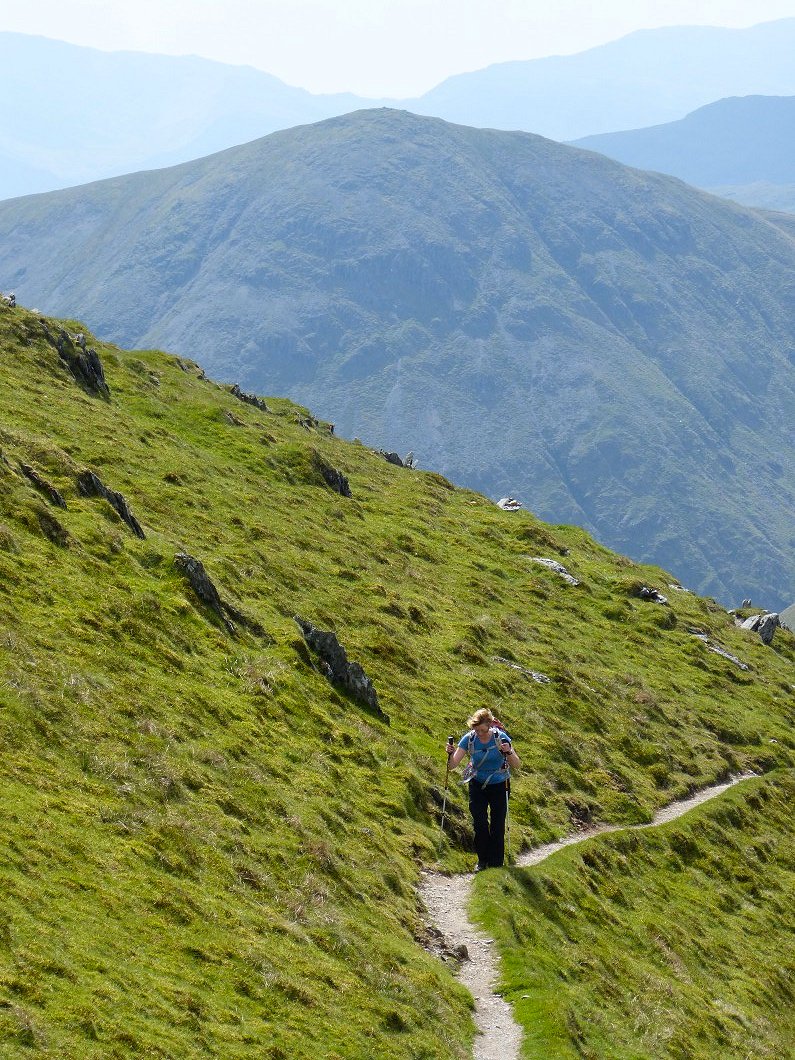 A bacon powered Sue flies up to Harter Fell.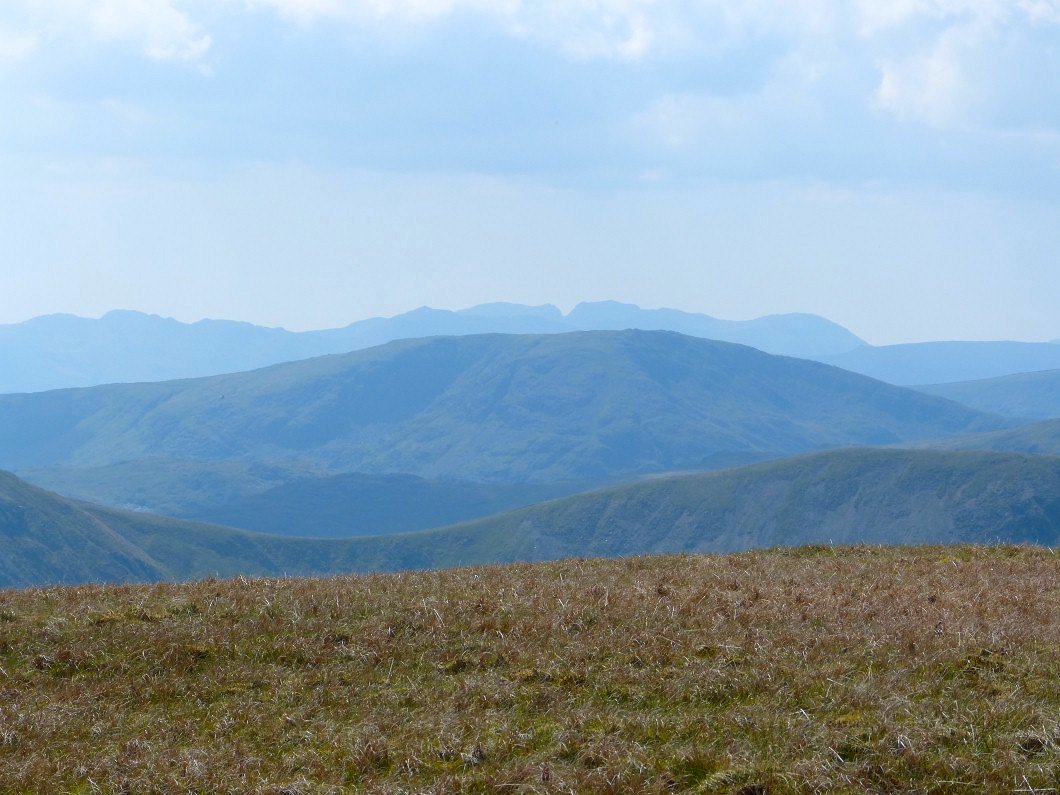 Scafell to the left and Scafell Pike to the right of the distinctive dip of Mickledore.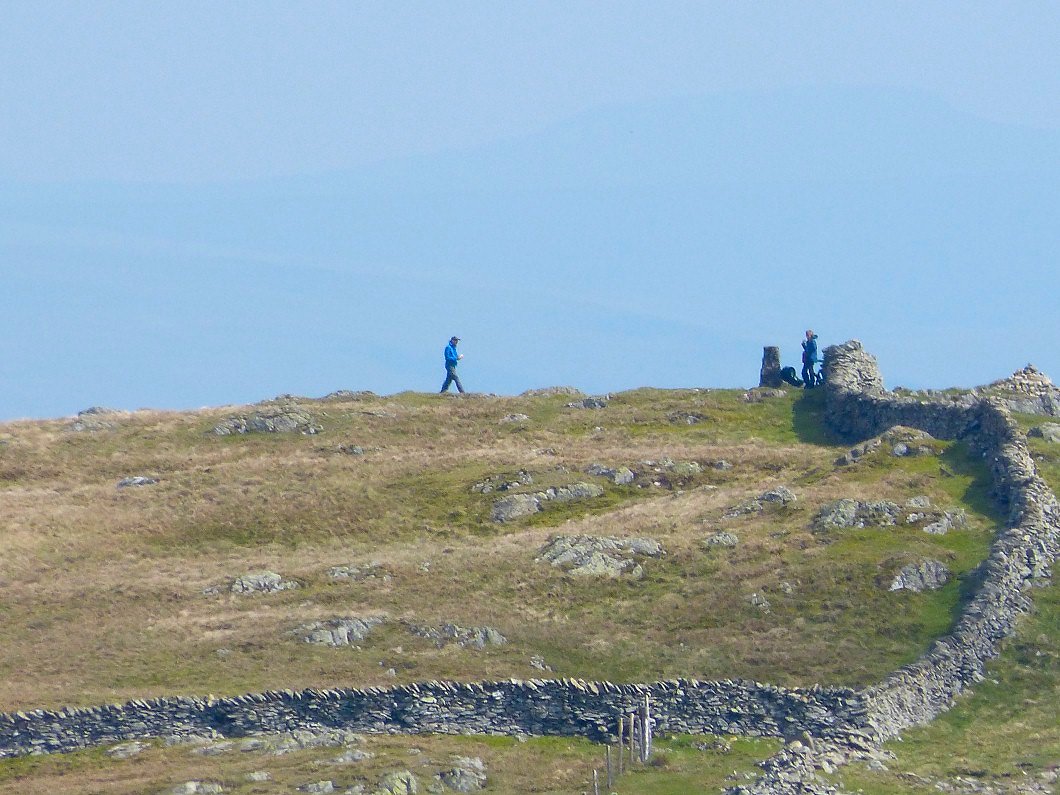 We knew April and Beefy were camping near Kentmere Pike and I zoomed in from Harter Fell and just happened to catch them waiting for us.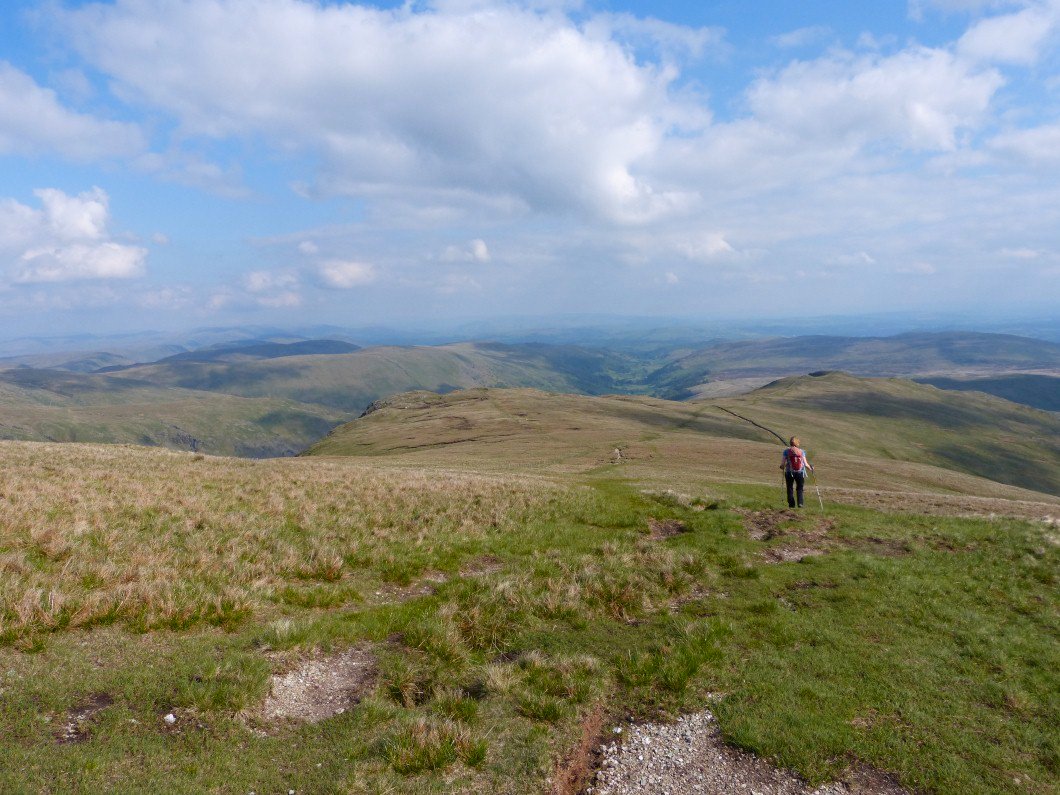 After catching up with April and Beefy we left them to enjoy a fine night on the fell and headed down. Goat Scar is the bump on the left and Shipman Knotts the bump to the right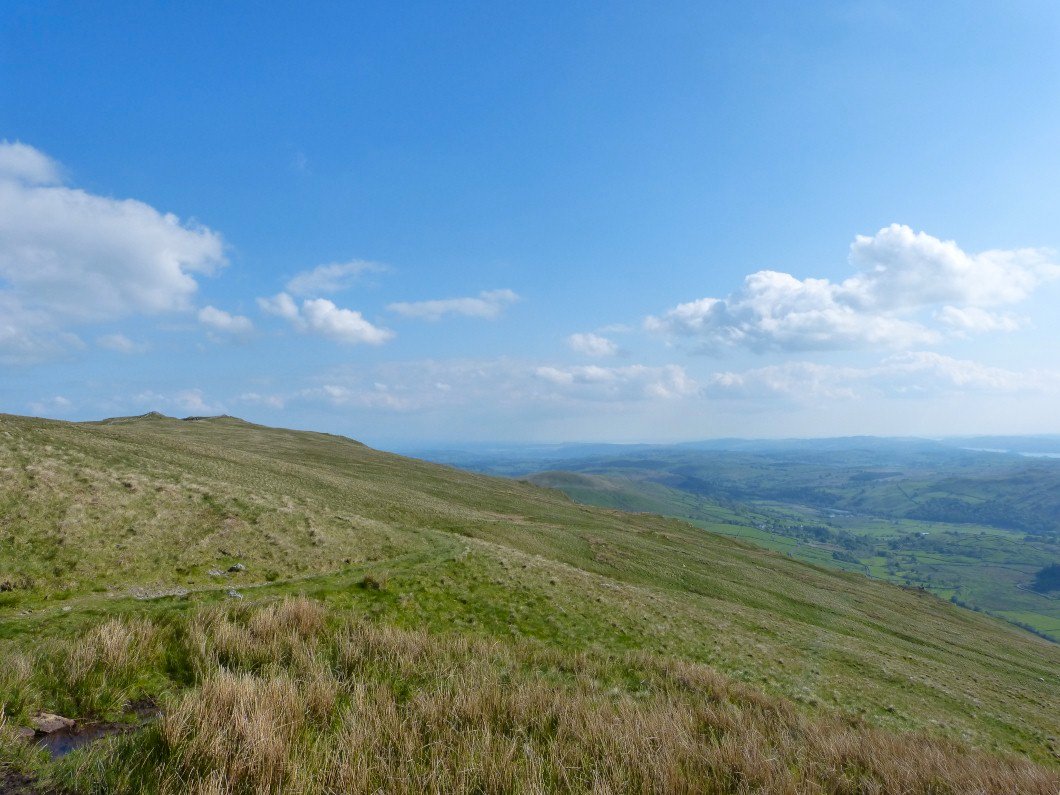 Again we took a new to us path missing out Shipman Knotts and descending quickly to the valley floor.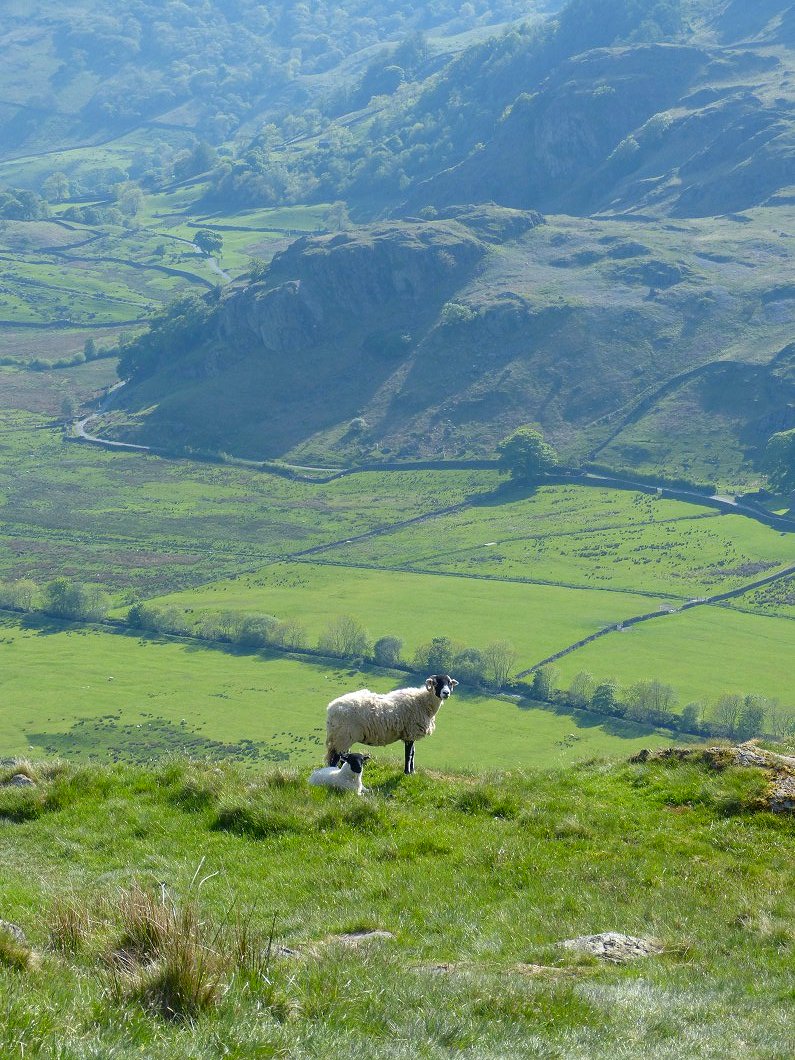 Passing a pair of posing locals.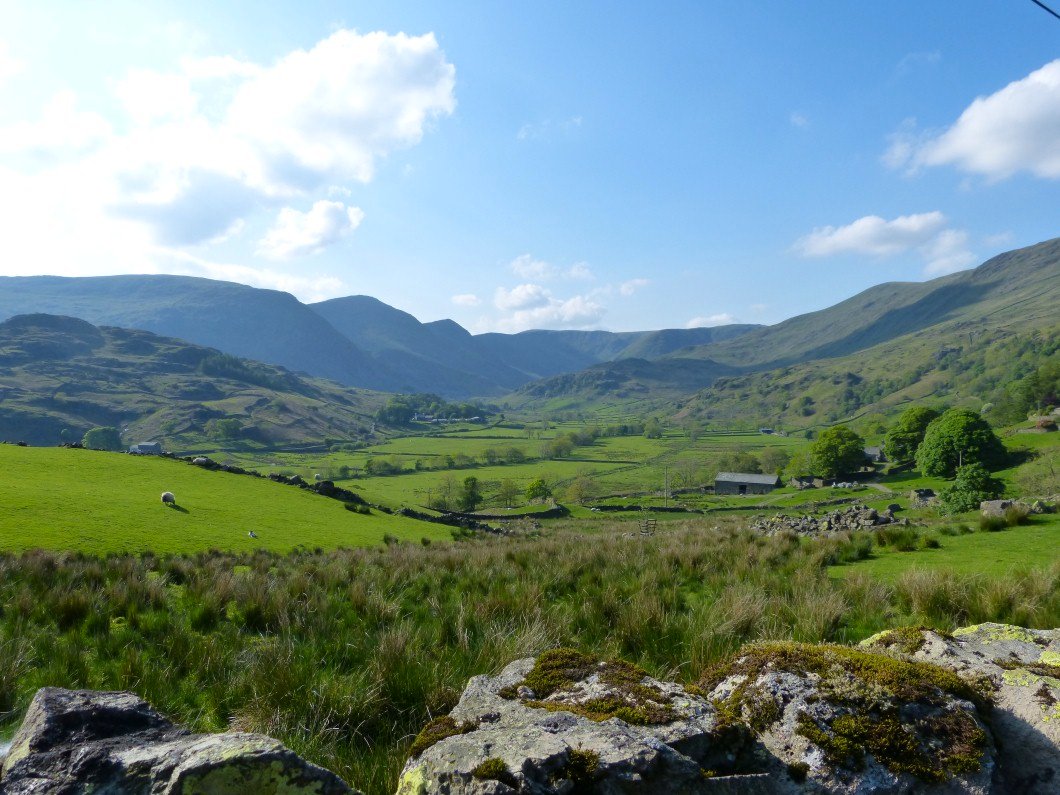 Kentmere again bit this time in the late afternoon.