WWW.KARLSWALKS.CO.UK
PICTURES AND TRIP REPORTS FROM MY WALKS IN THE ENGLISH LAKE DISTRICT
---
E-mail - karl@karlswalks.co.uk
Bessyboot and Glaramara
9th October 2016
Route - Stonethwaite - Big Stanger Gill - Bessyboot - Great Hollow - Combe Door - Glaramara - Thornythwaite Fell - Strands Bridge - Stonethwaite
(about 7.5 miles 2700ft ascent )
Another lovely day and another ride up to Borrowdale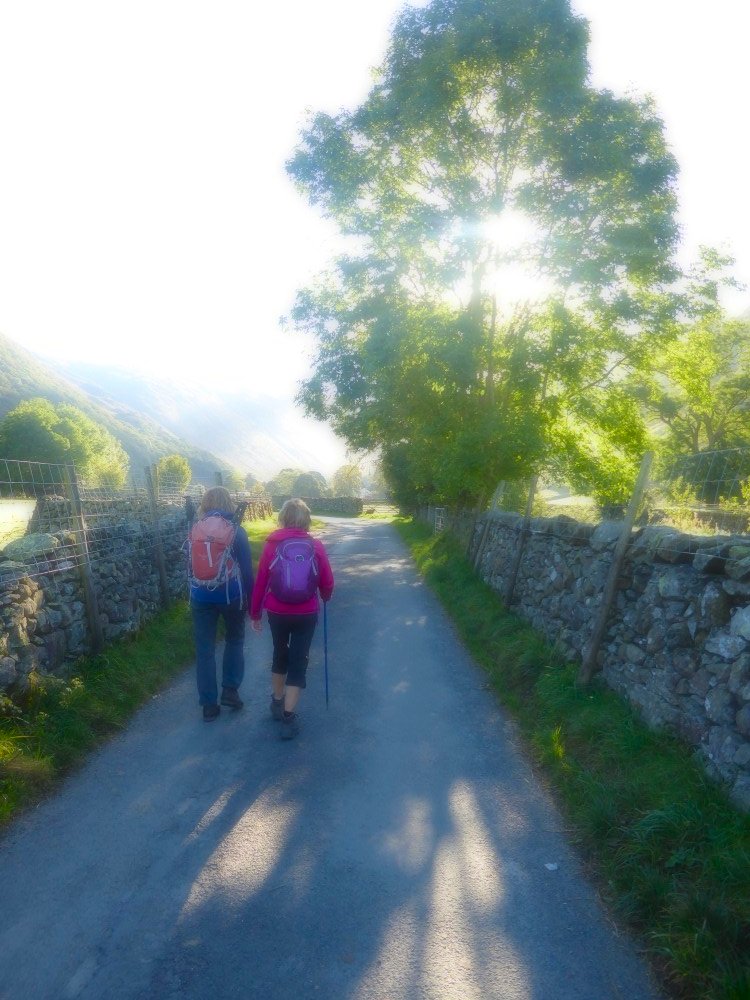 Lynn was walking with us today and as Sue hadn't seen Lynn for a few weeks they had a catch up as we walk down the lane through Stonethwaite whilst I trailed along in their wake!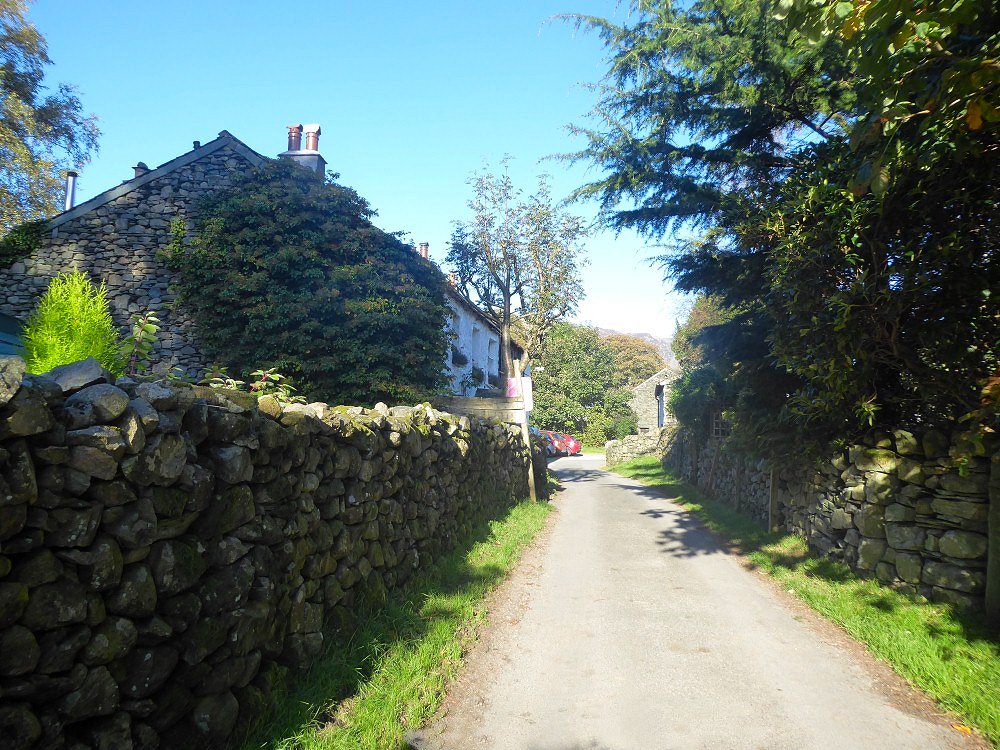 Lovely Stonethwaite.
This was Sue's first time on the super route up by Big Stanger Gill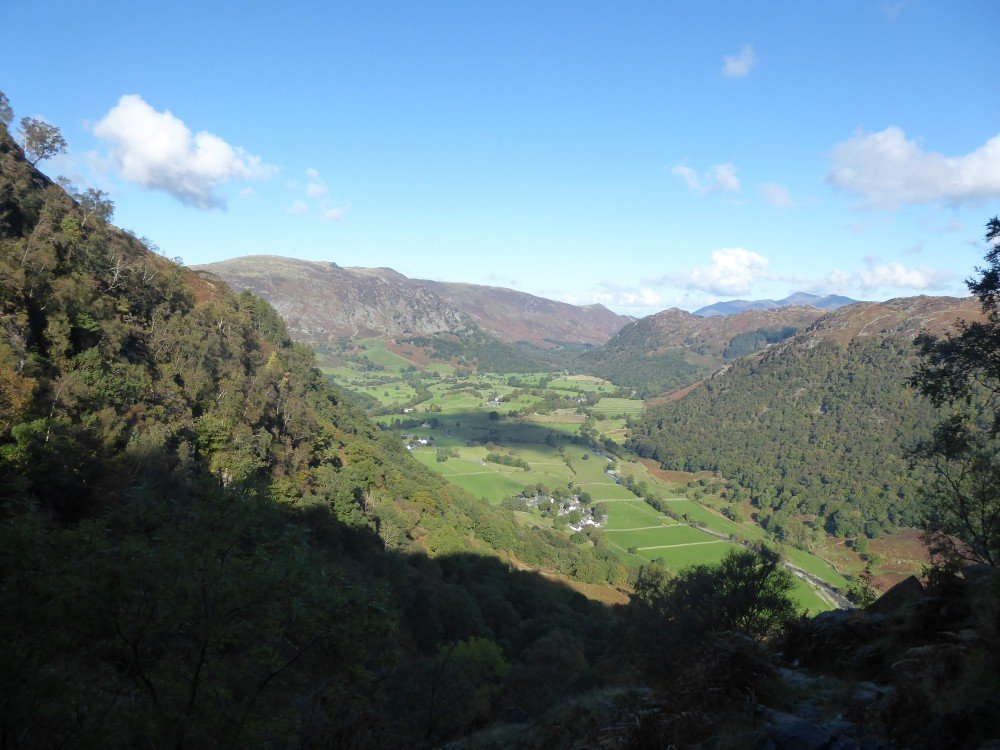 After climbing through the trees you start to get the views back down the valley.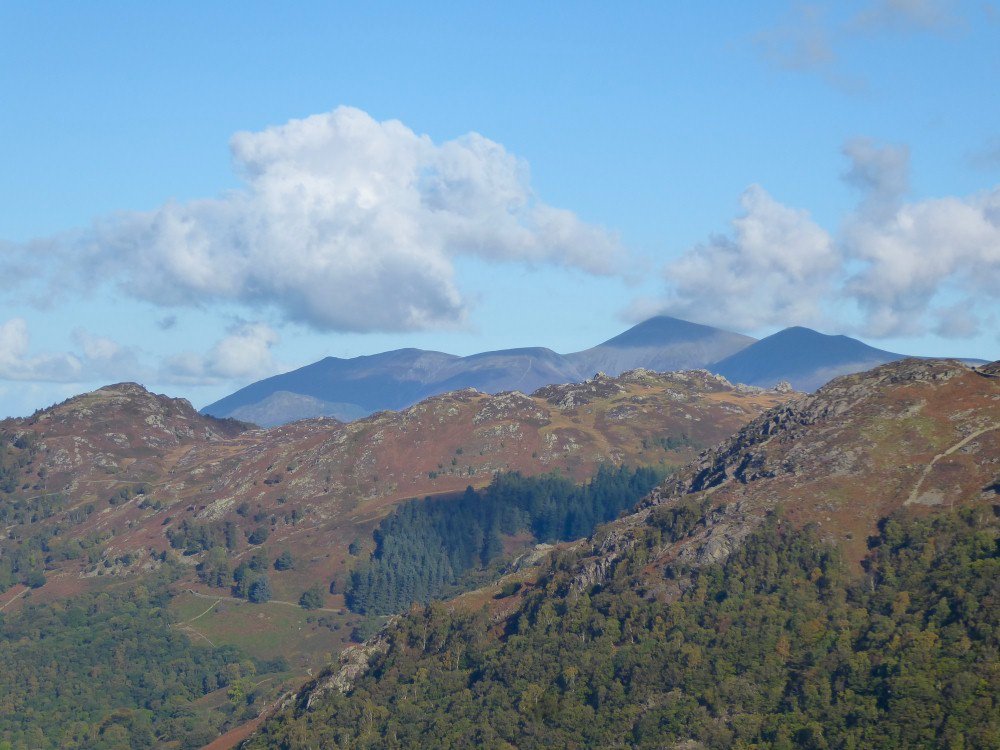 Zooming over Grange Fell to Skiddaw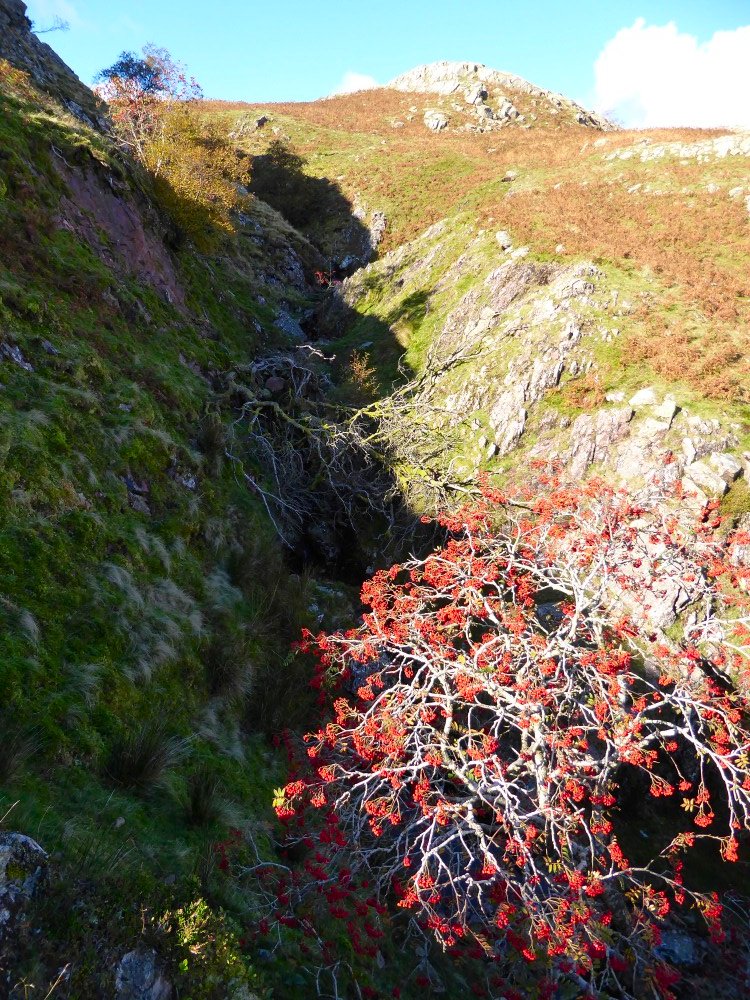 Passing by the top of Big Stanger Gill.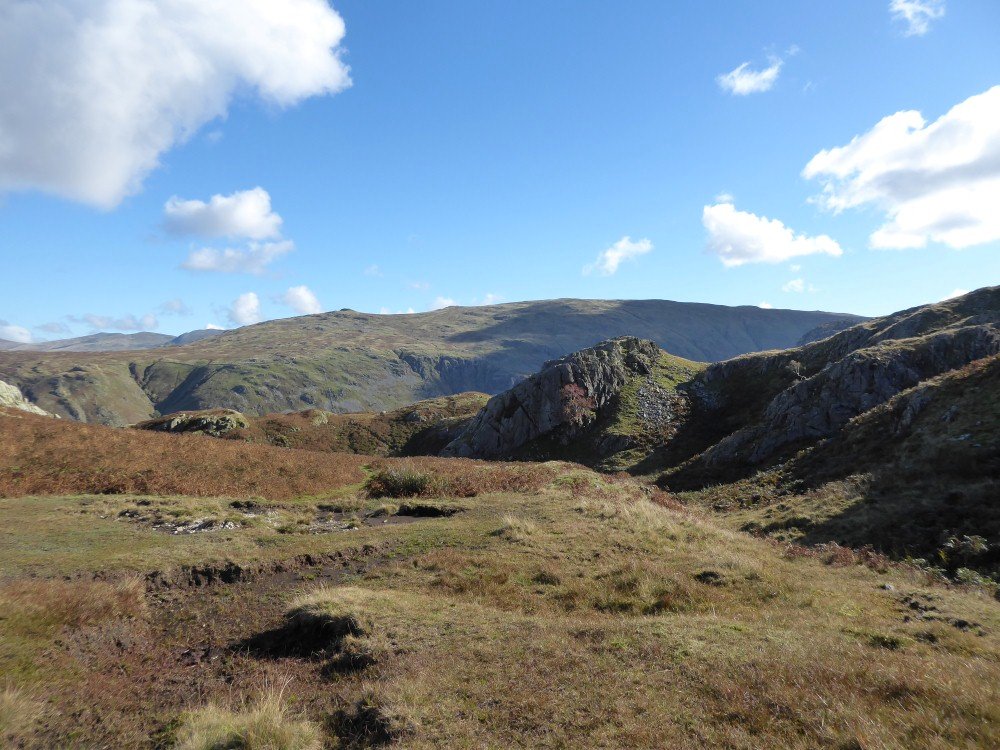 Looking over to the Ullscarf ridge.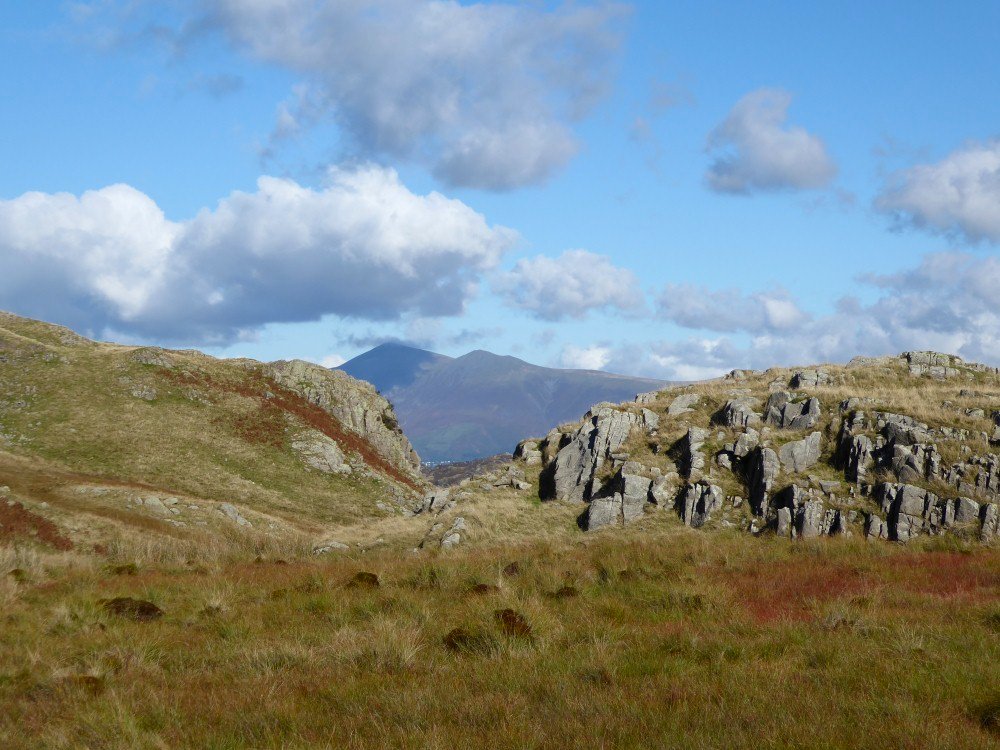 Skiddaw just catches they eye as we pass this little gap.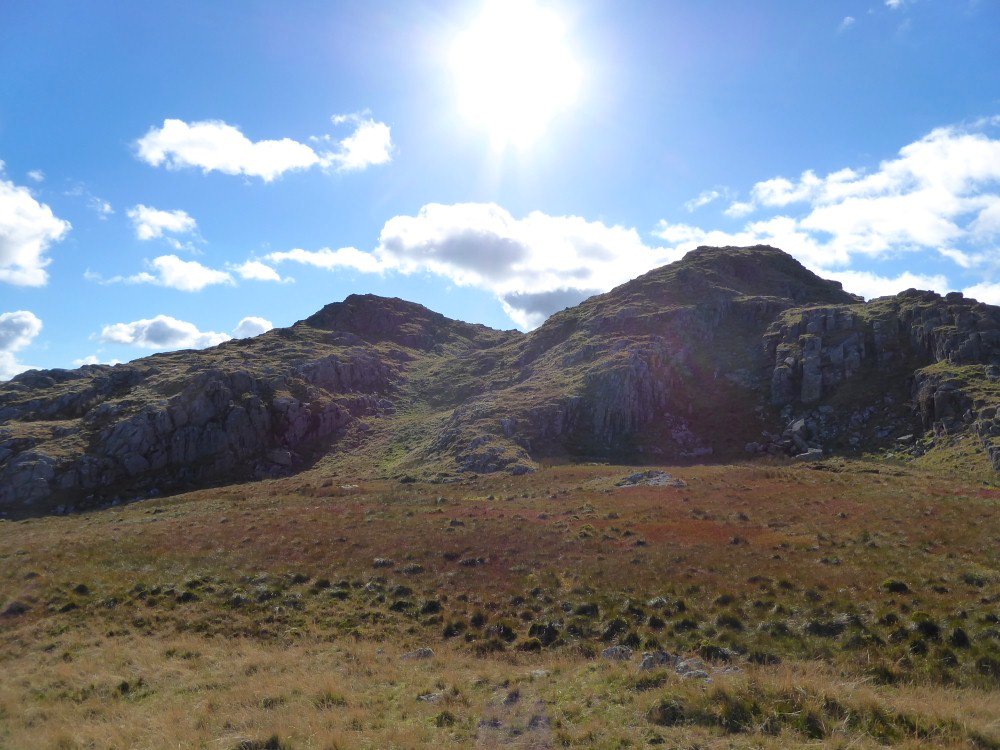 Bessyboot ahead. Last time I came this way I climbed up the slope by the crags but this time we stayed on the path and went around to the right.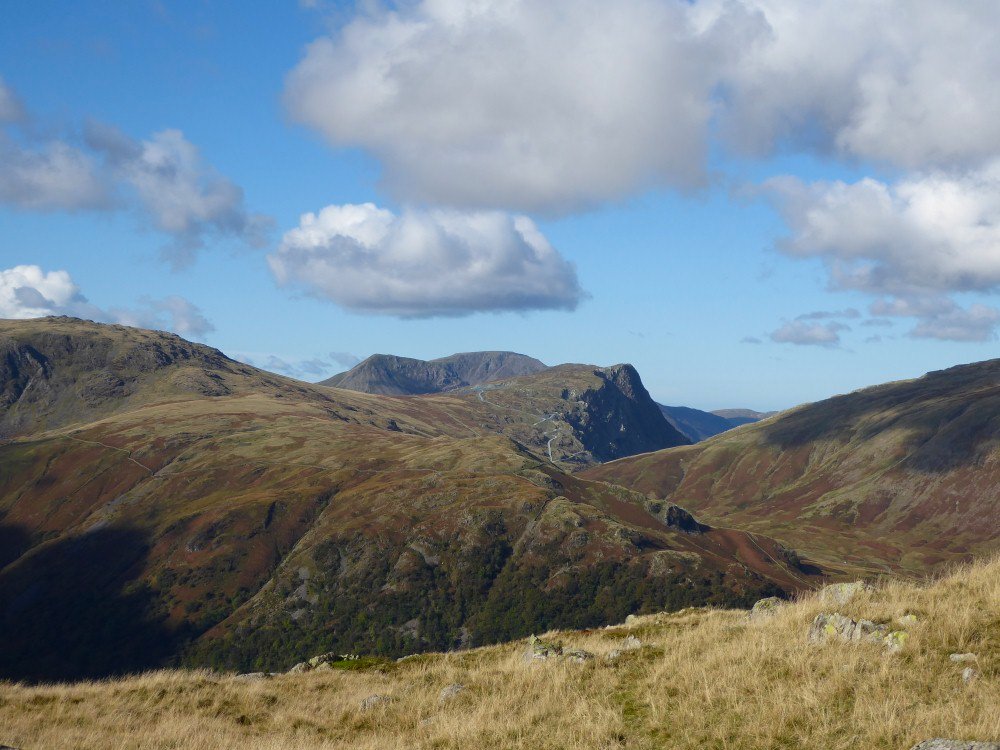 Honister Crag on Fleetwith Pike with High Crag behind.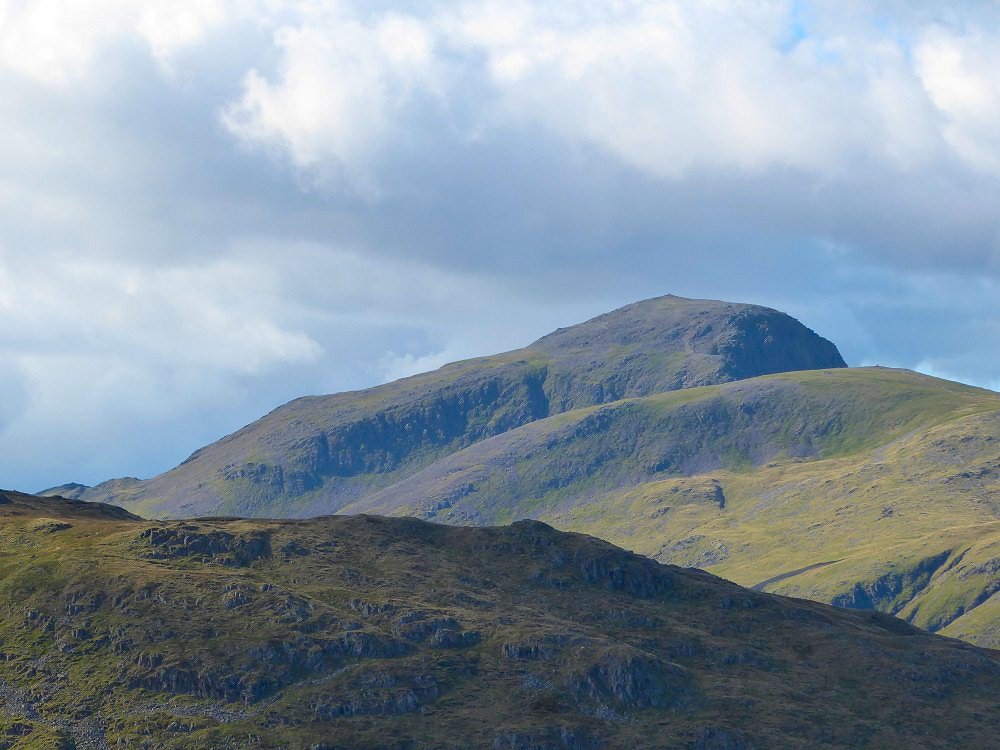 Great Gable from Bessyboot.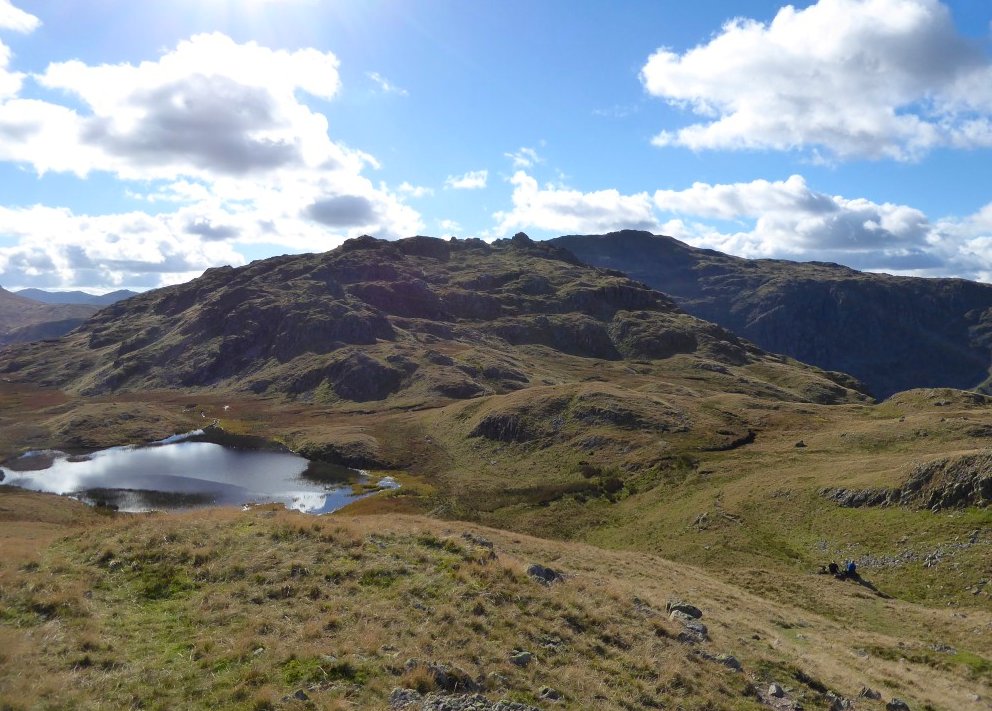 Looking to our way ahead, Combe Head ( the dark fell on the right ) is our target but there are a couple of paths, after passing the tarn on the right one goes more to the right and passes Rosthwaite Cam but we took the path which leads more to the left and circles back around the Cam.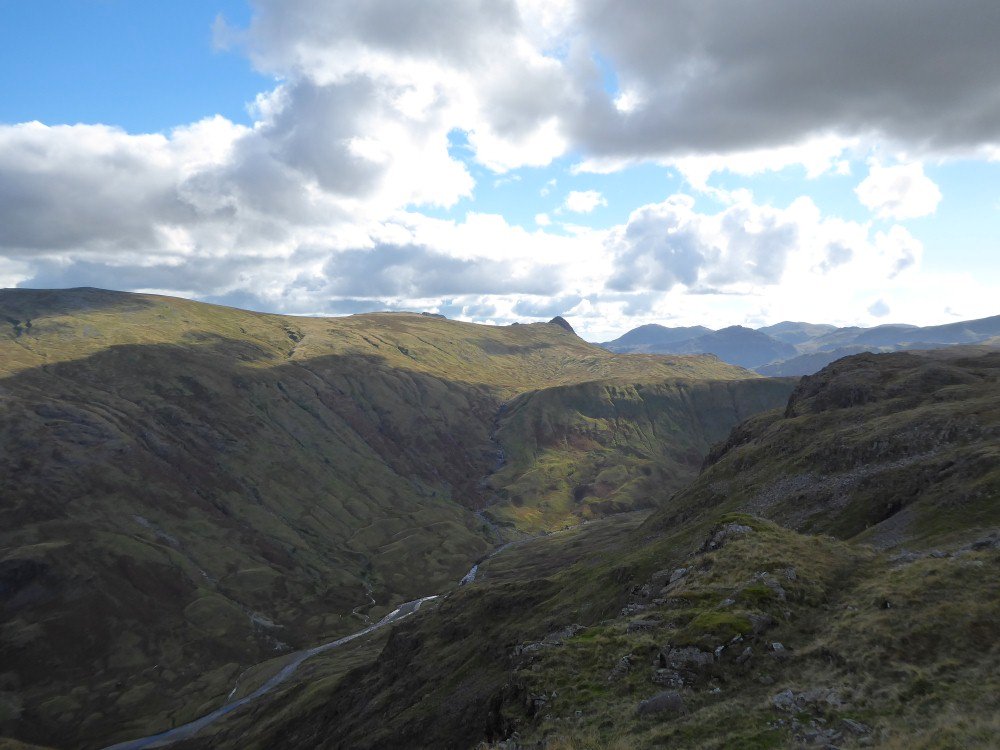 Our path gives good views to Langstrath, Stake Pass and Langdale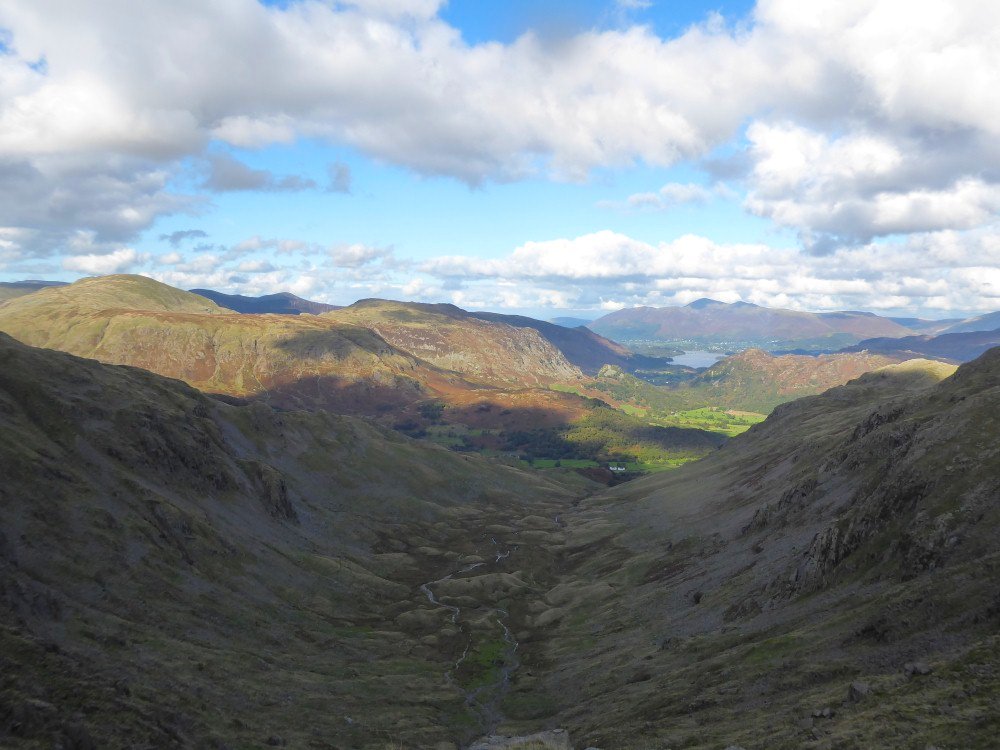 Both paths eventually come together at the top of the Combe from where you have a great view down Borrowdale.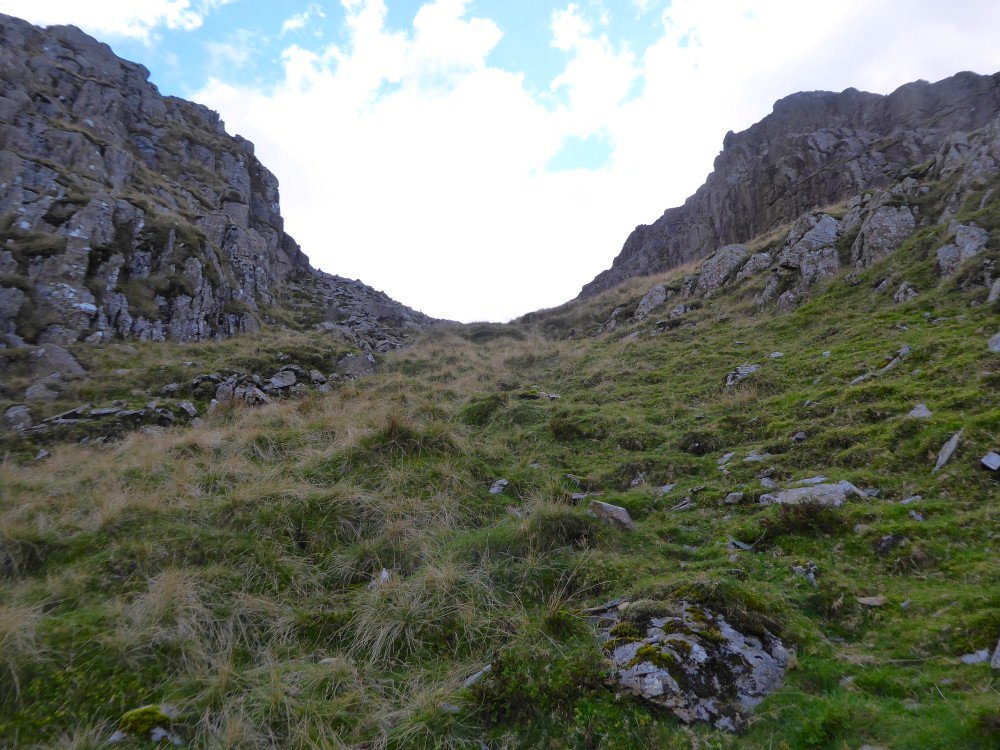 looking up Combe Door.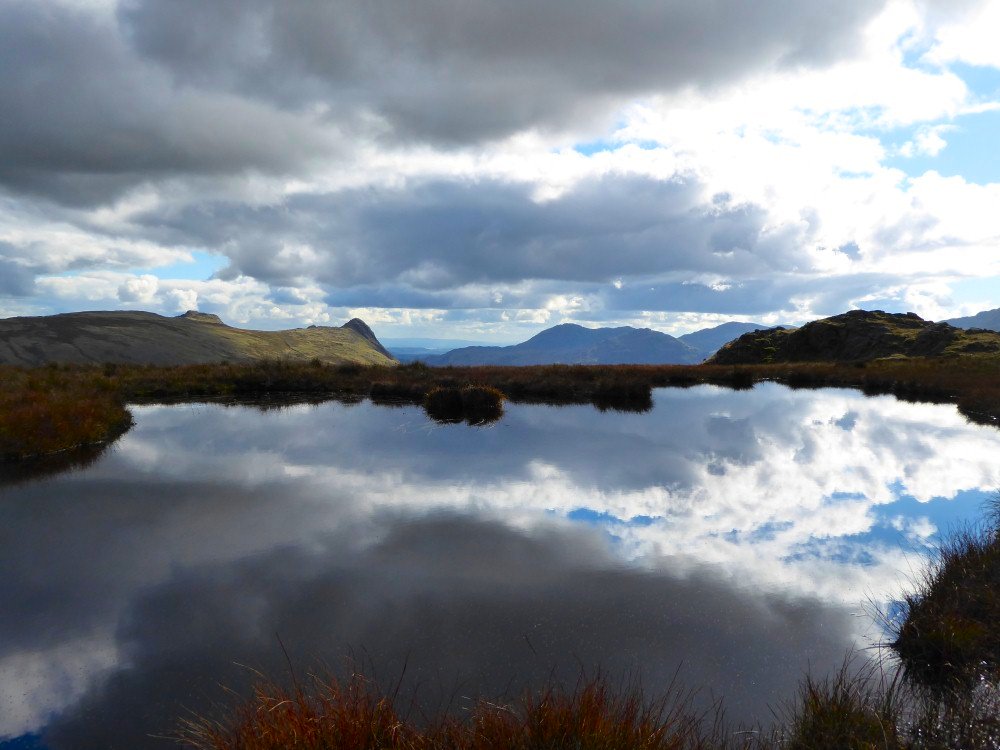 Little tarn at the top of Combe Door.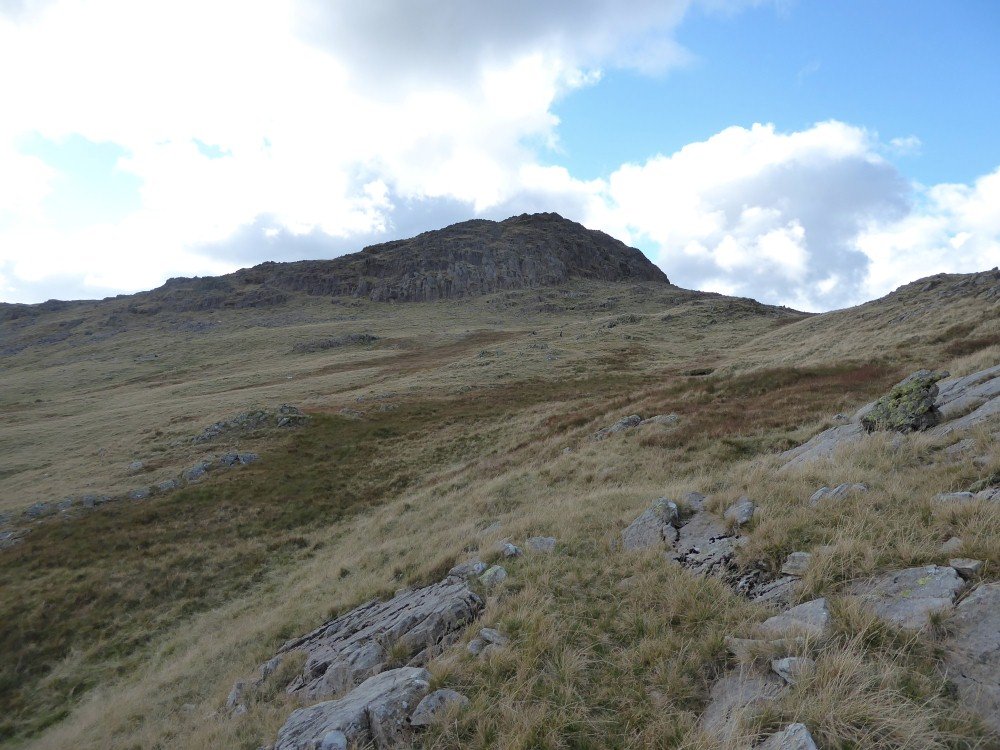 After turning right just past the tarn Glaramara top comes into view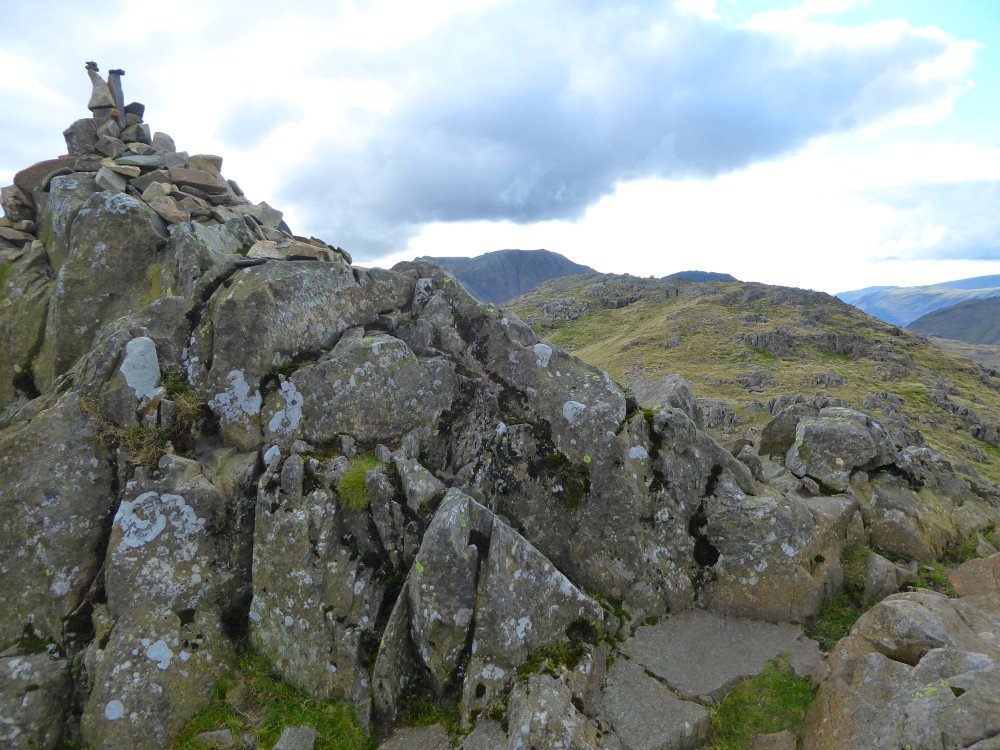 Glaramara.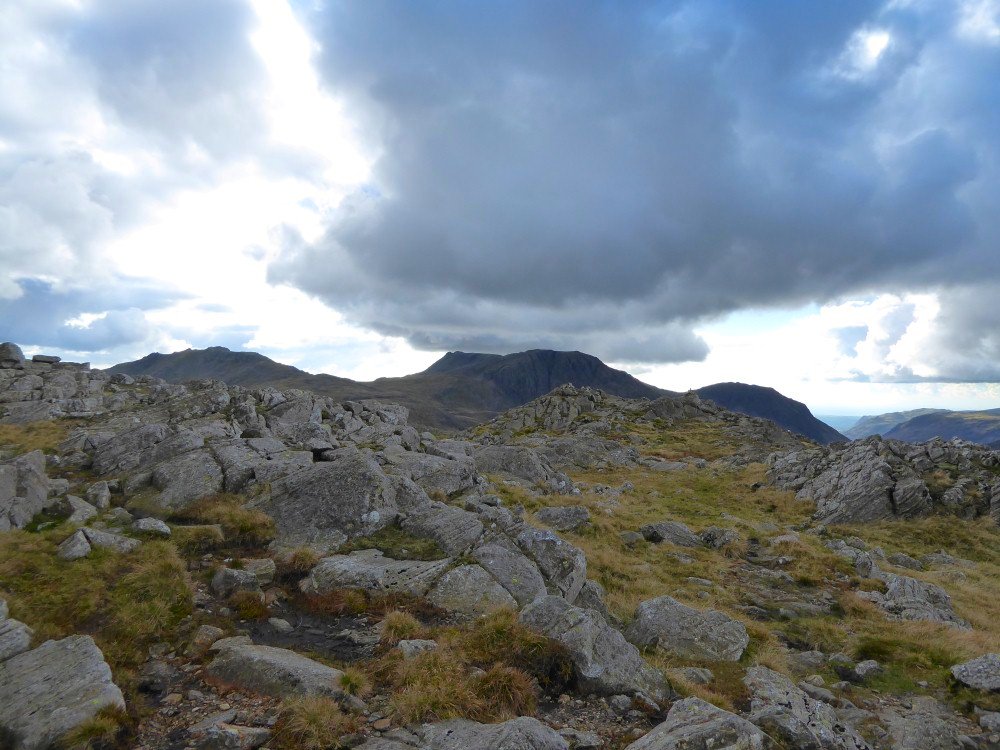 Just like last week the Scafell group seem to be attracting the moody skies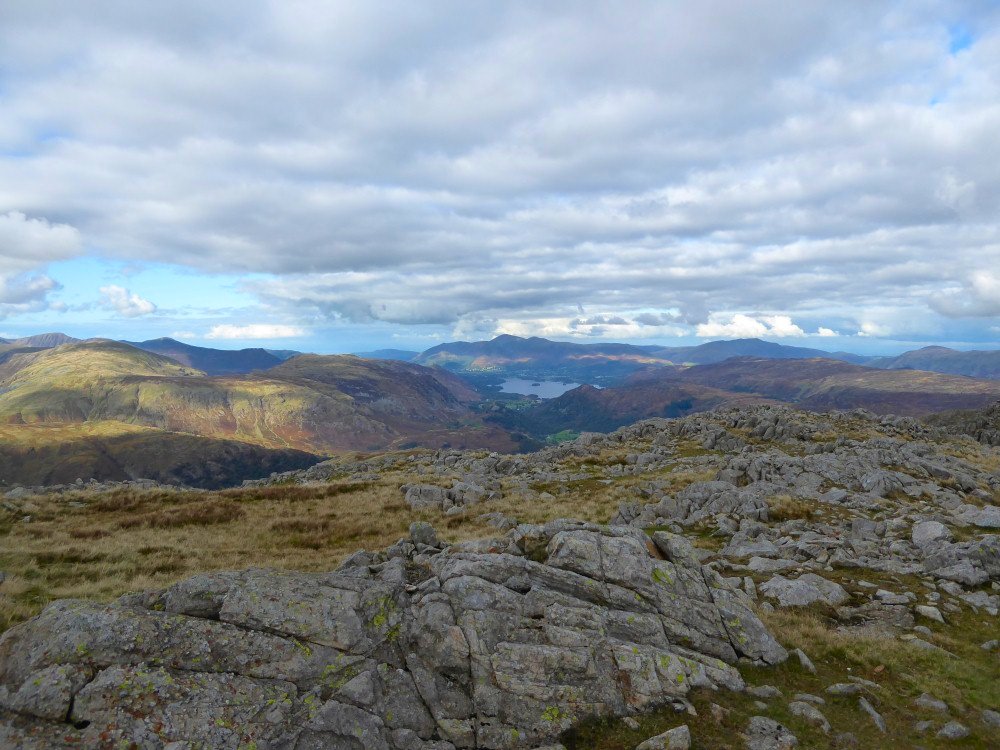 Setting off down Thornythwaite Fell.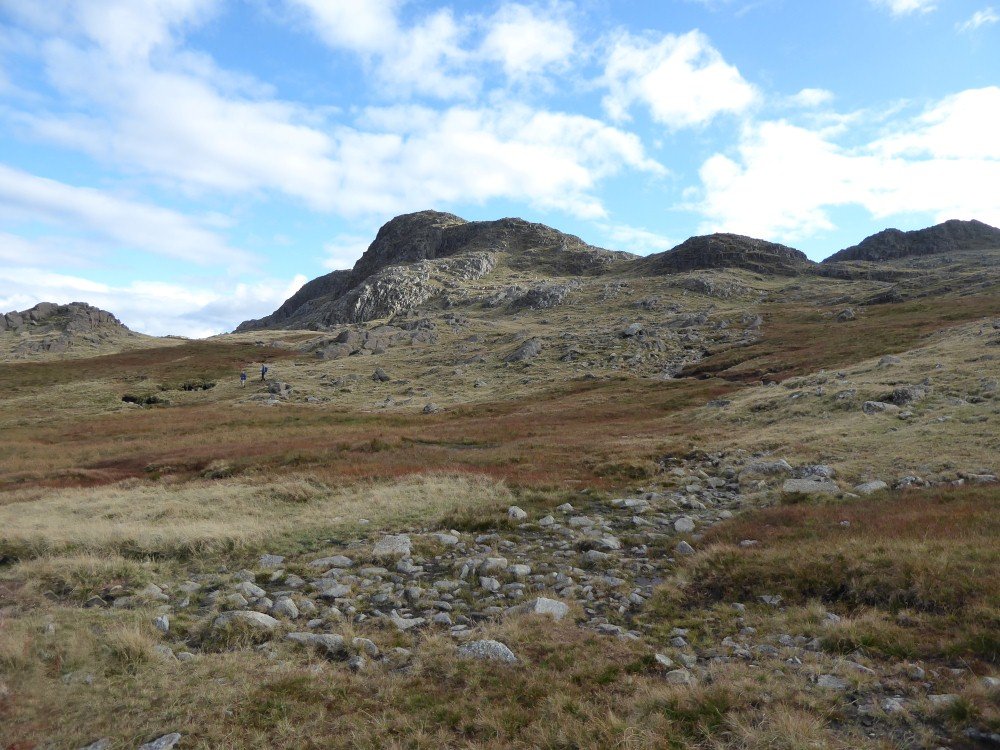 Coombe Head from the descent.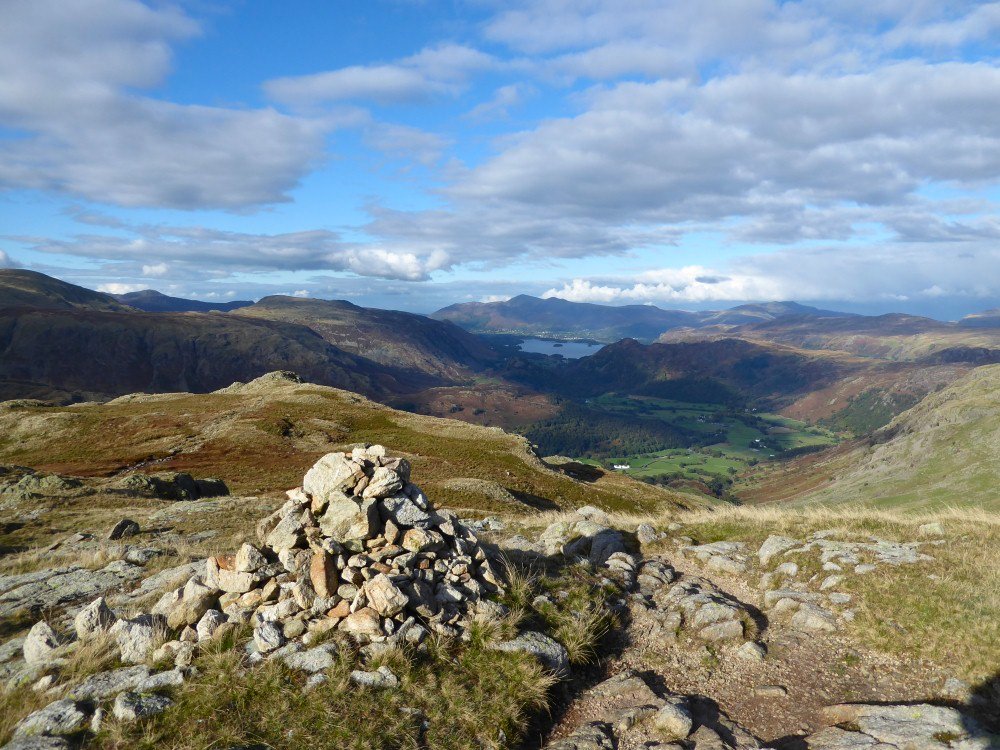 Thornythwaite Fell.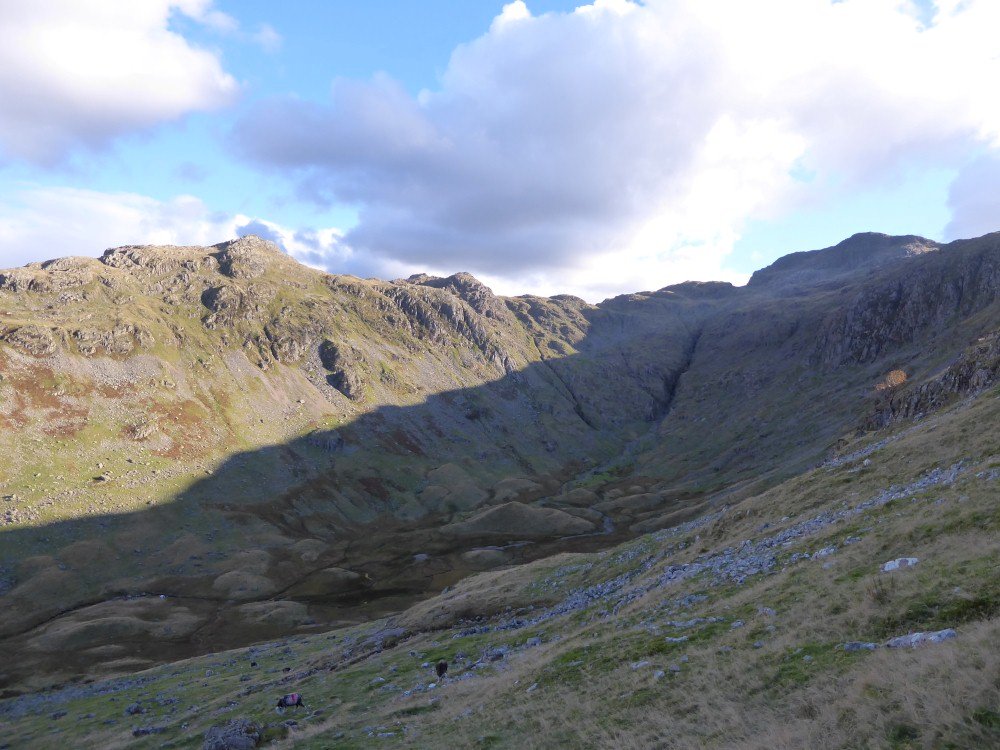 A look back into the Combe with Combe Door and Combe Head above.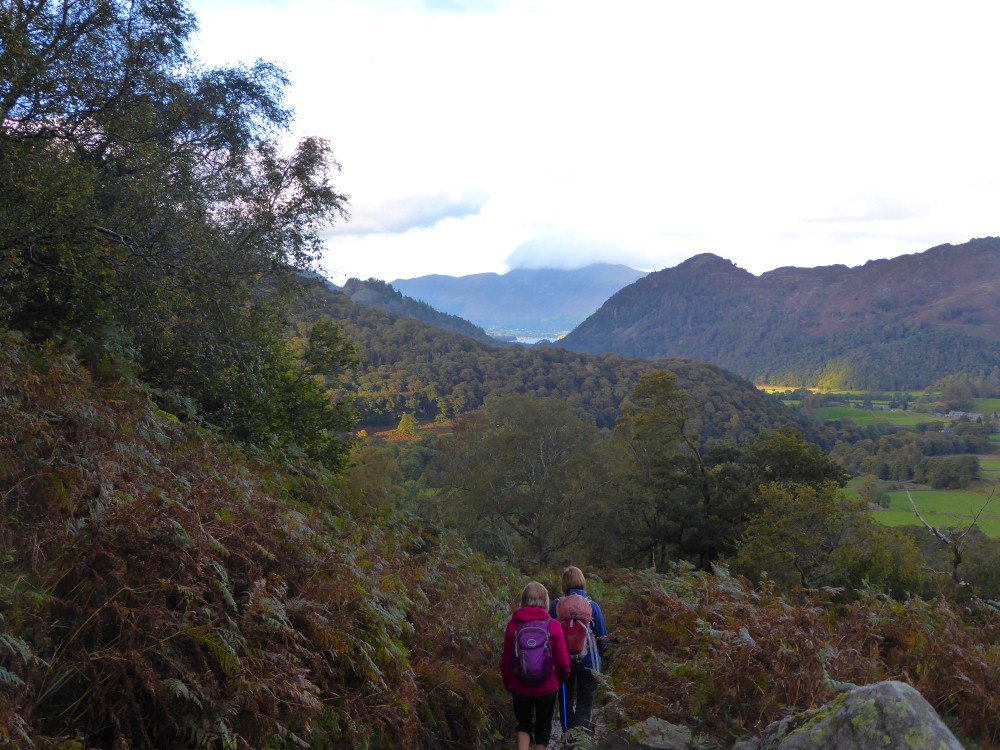 Skiddaw has got a cloud cap seen from low down on the path