WWW.KARLSWALKS.CO.UK
PICTURES AND TRIP REPORTS FROM MY WALKS IN THE ENGLISH LAKE DISTRICT
---
Ard Crags and Knott Rigg
11th September 2016
Route. Chapel Bridge - Birkrigg - Aiken Knott - Ard Crags - Knott Rigg - Keskadale farm - Birkrigg - Chapel Bridge.
(about 7 miles 2000 ft ascent
Two fells today which although not the highest are situated right in the middle of several larger groups of hills so give great views all around. Also the forecast was for quite strong wind so we hoped we might be sheltered from the worst of the gusts.
.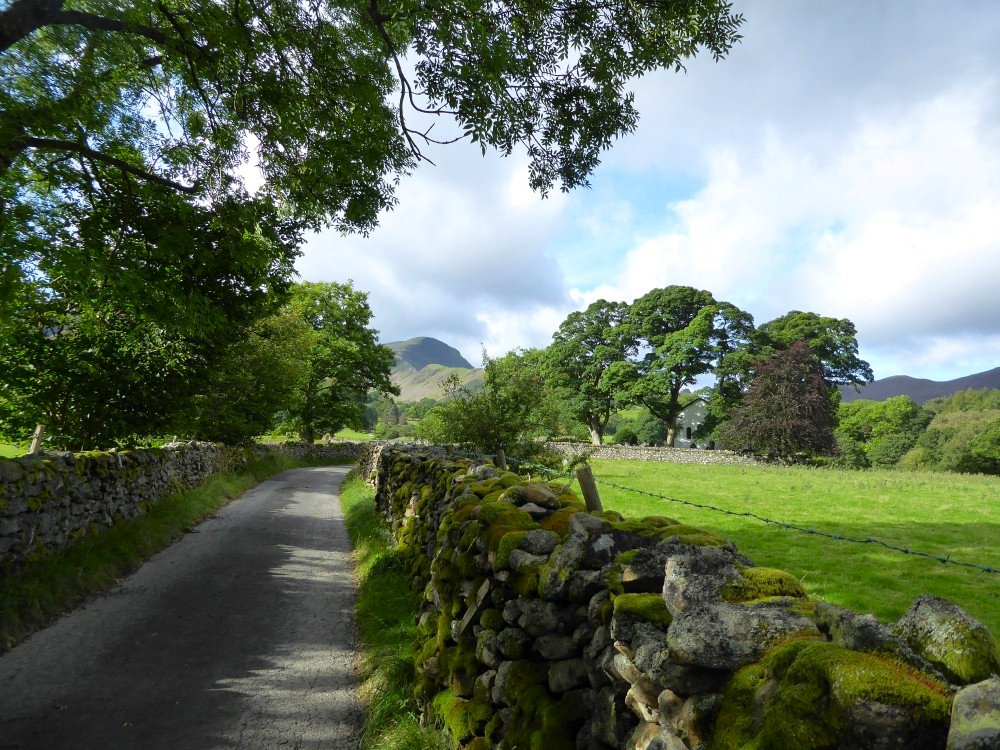 Heading along the lane to Newlands Church, High Snab Bank and Robinson in the distance.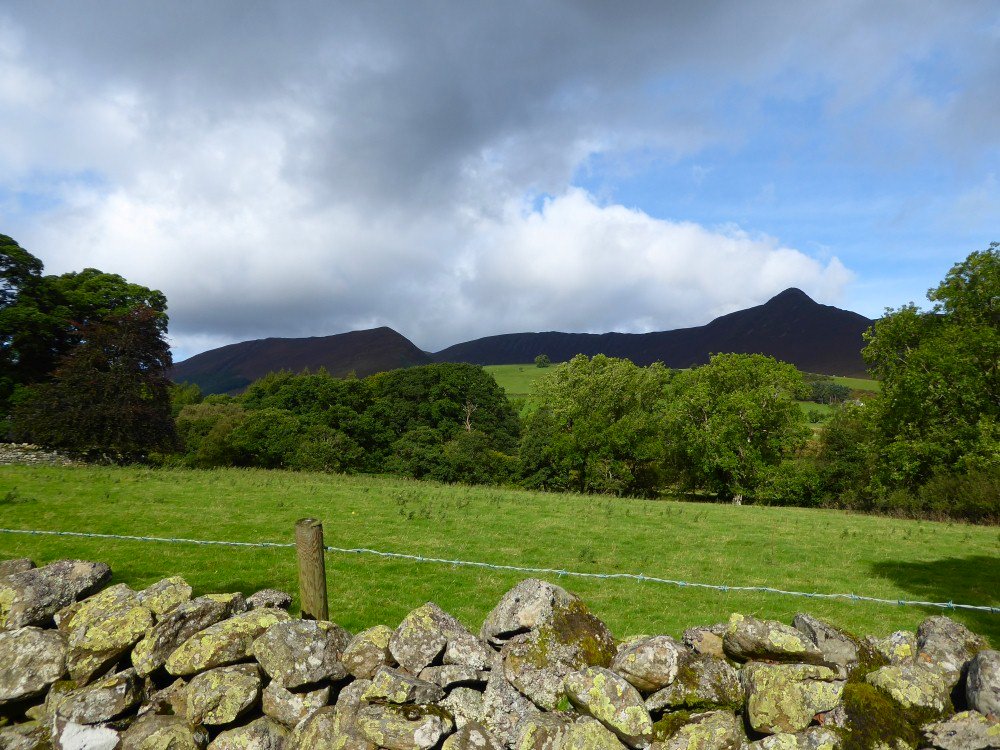 Aiken Knott on left and Causey Pike on the right.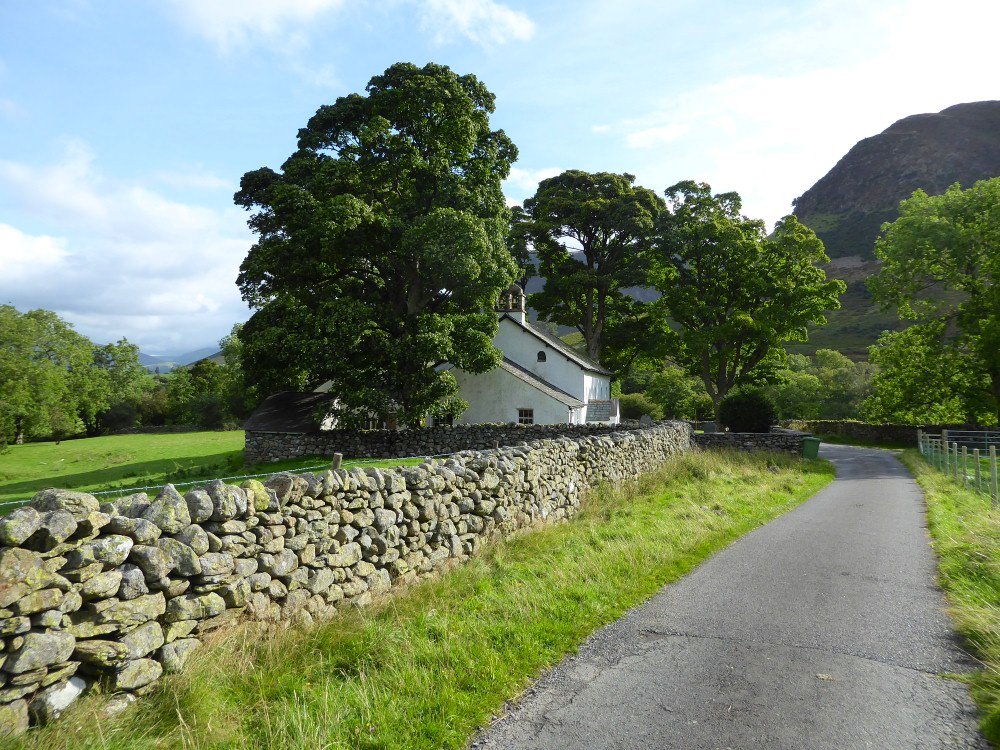 Newlands Church.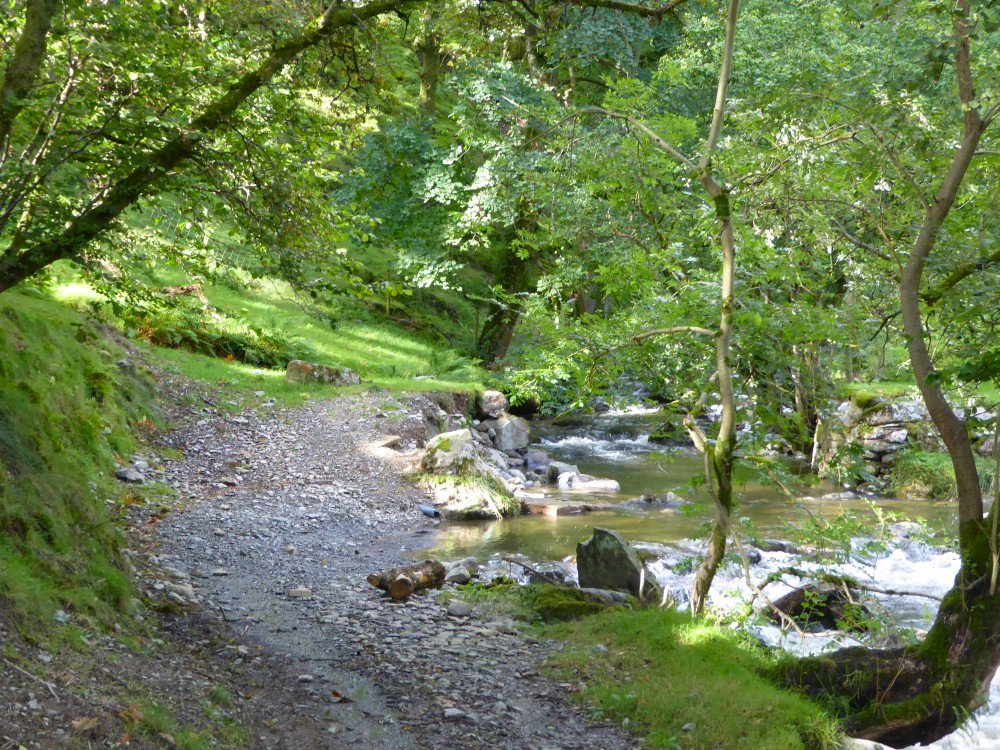 We thought we would take the footpath rather than the road but we had forgotten about the havoc caused to the footbridges by storm Desmond last December. The bridge at Gillbrow has been washed away and has yet to be replaced. We had to walk back virtually to the start which added about a mile to our day.
We did get to walk past the lovely house at Rigg Beck though.
Looking up the valley of Newlands Beck. Dale Head at the head with Scope End and Hindscarth on the right and High Spy on the left.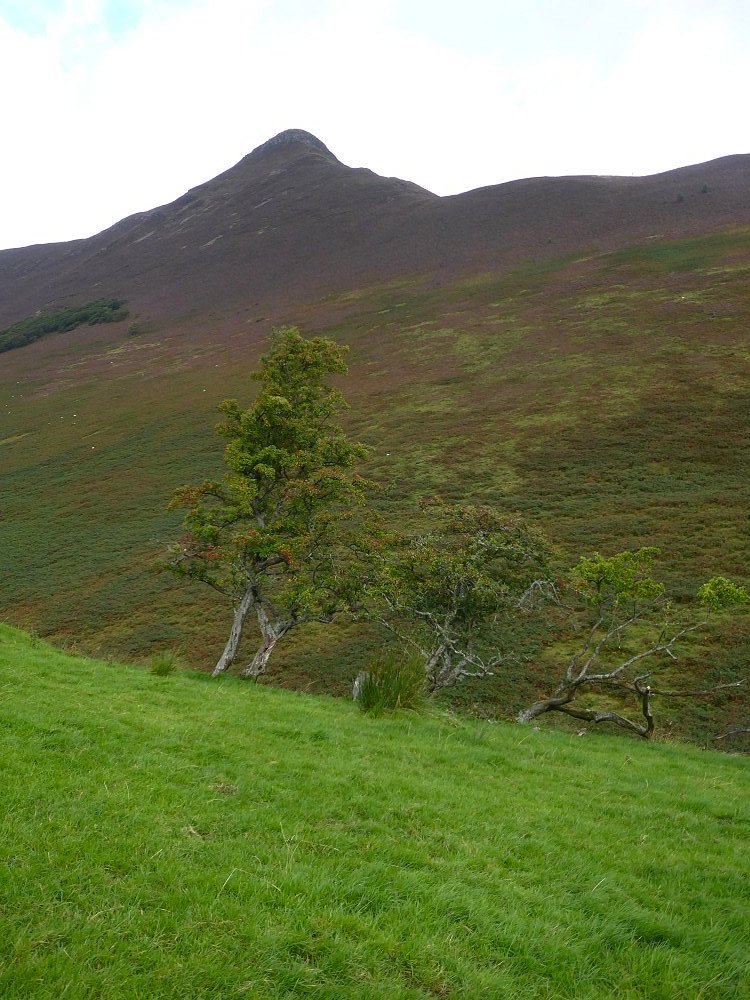 After rejoining our original route we set off up the steep climb of Aiken Knott. with Causey Pike looking down on us.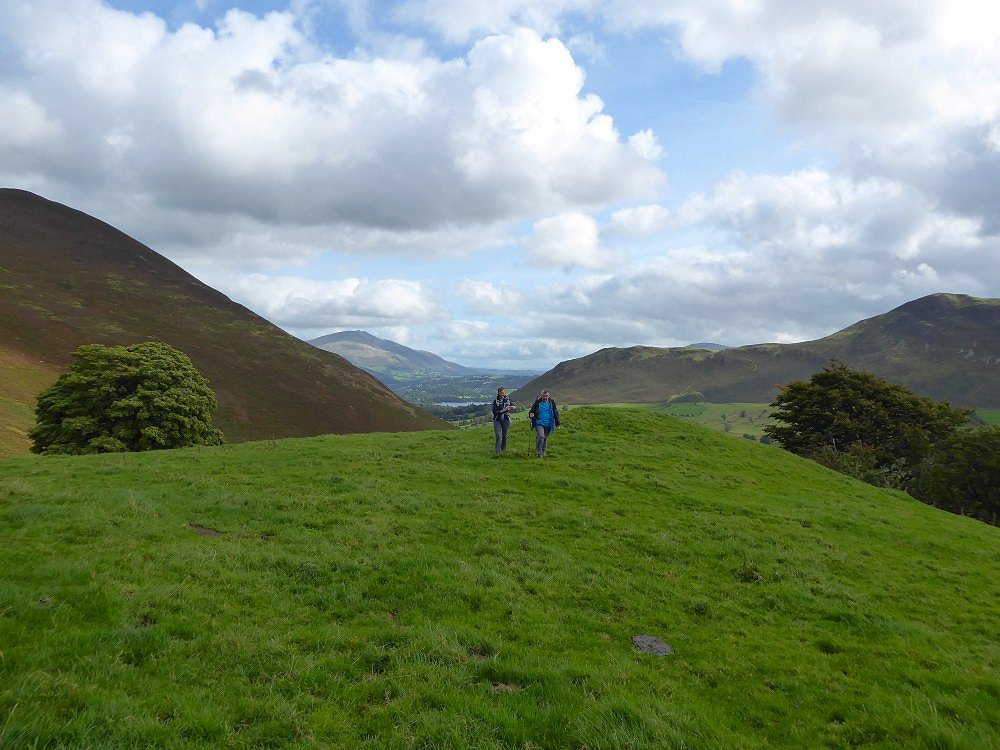 Sue and Mark with a tiny bit of Derwentwater and Blencathra behind them.,.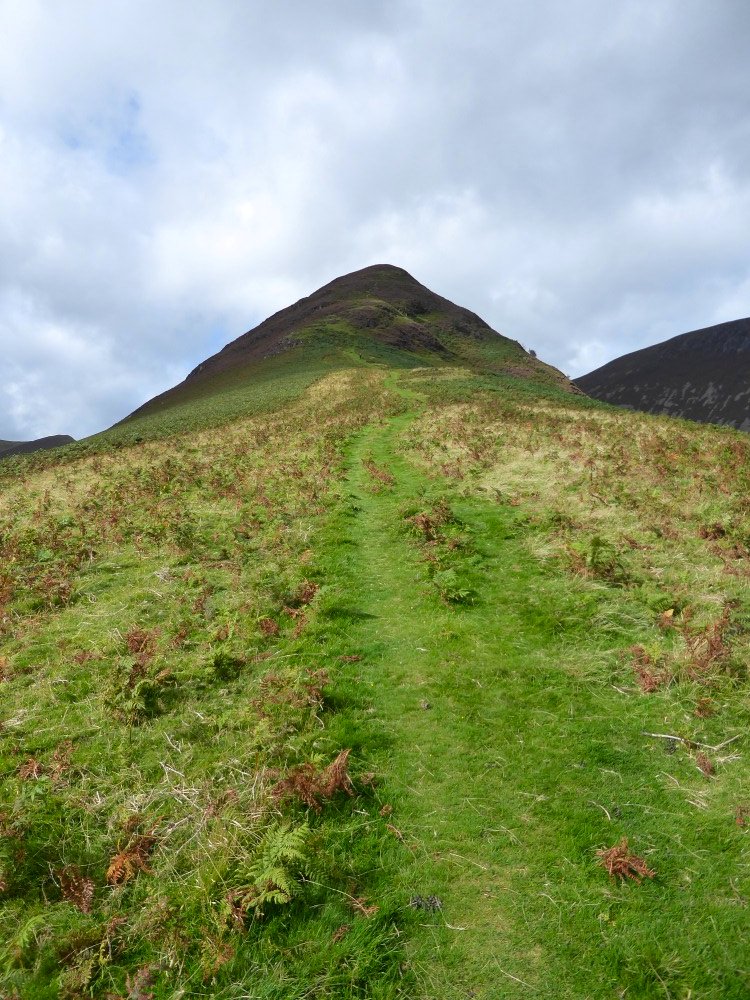 Engage first gear and....well you know the rest !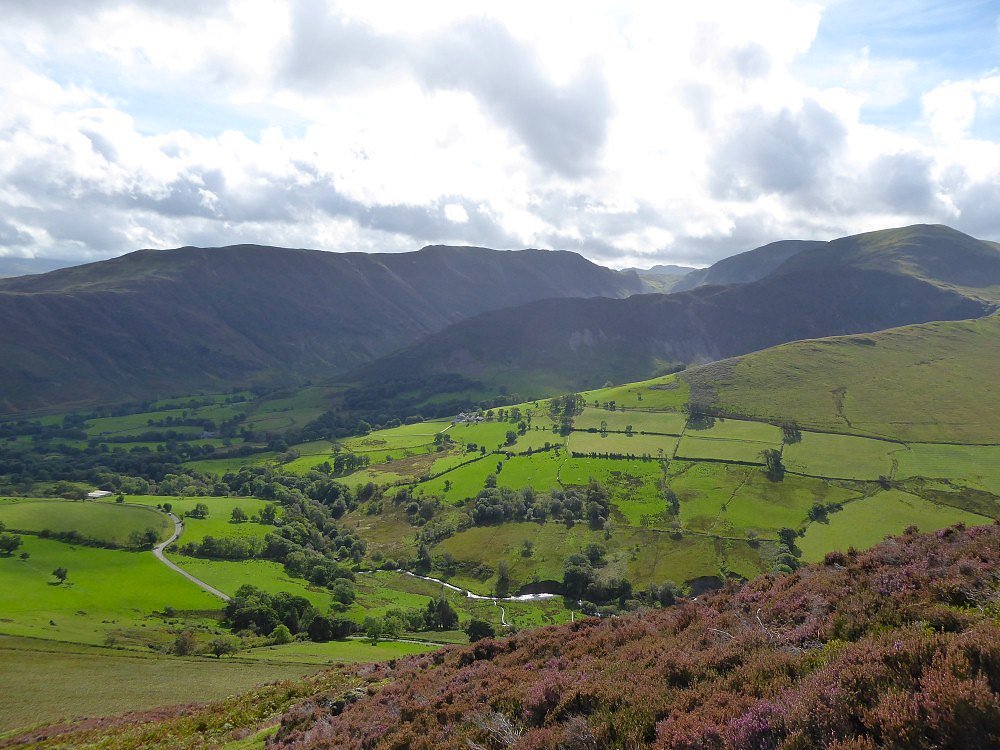 Lovely view over the fields of Newlands.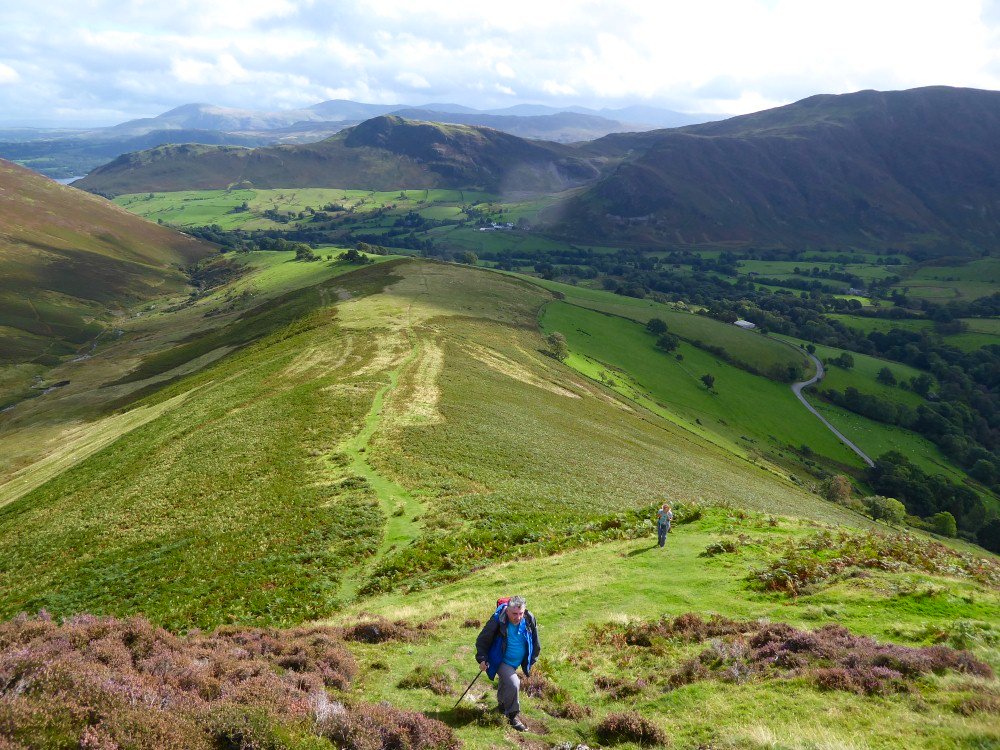 Another lovely day for walking with cool clear air making for extensive views.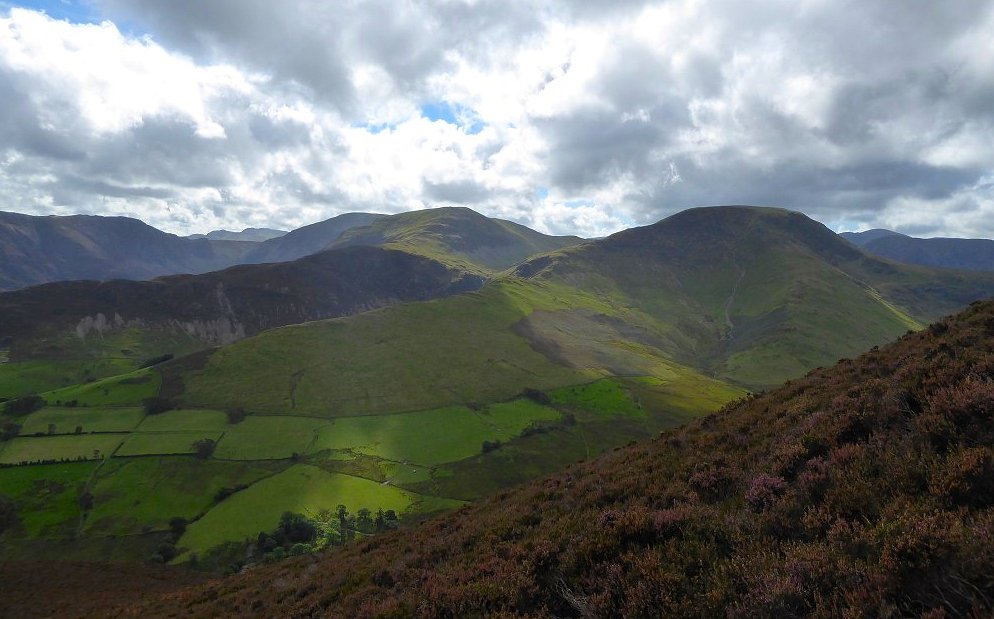 Robinson the Hindscarth.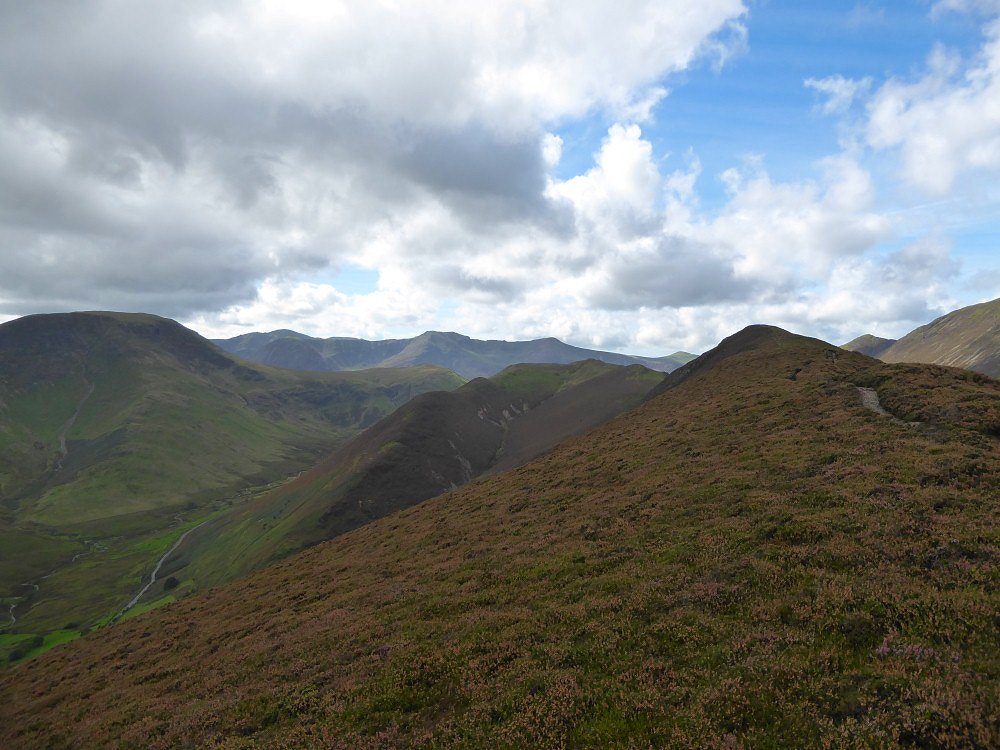 Great view along over Ard Crags and Knott Rigg to the High Stile ridge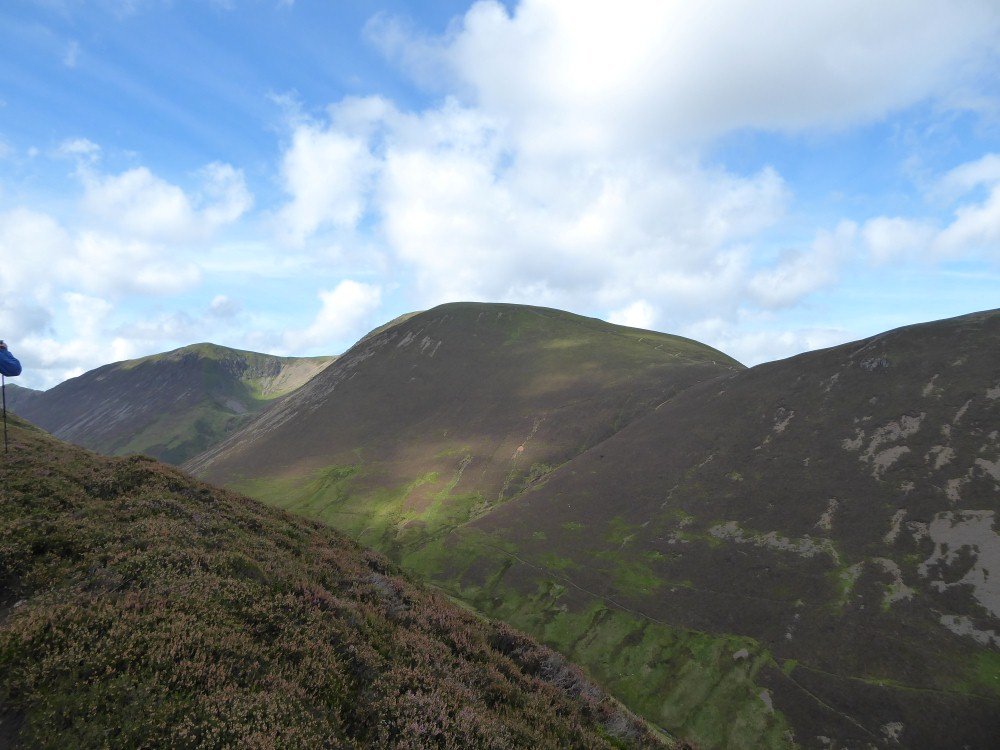 Sail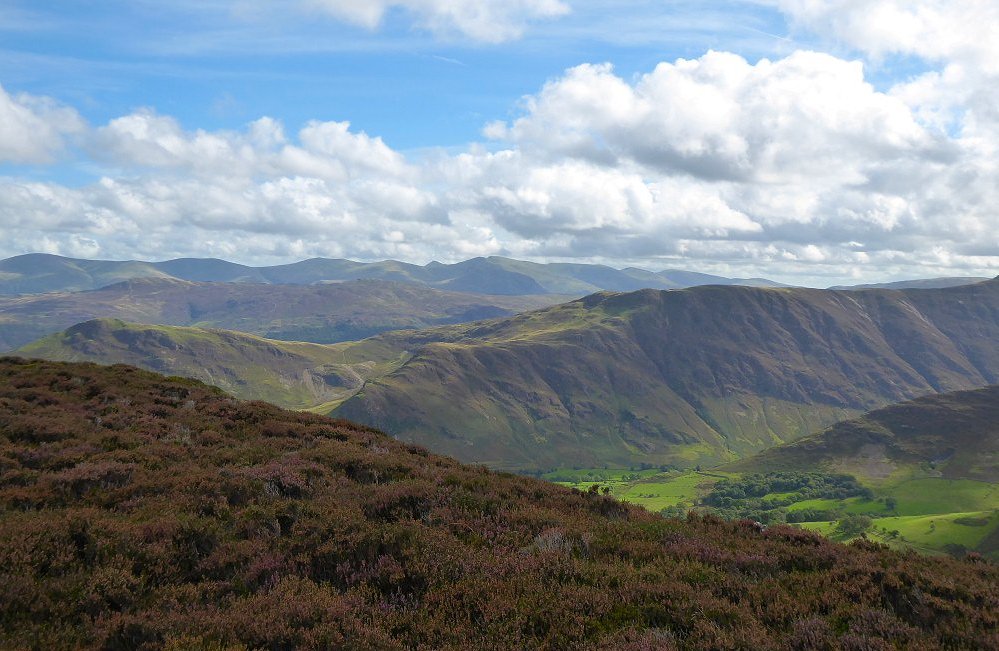 Another great long range view all the way to the distinctive pointed Castye cam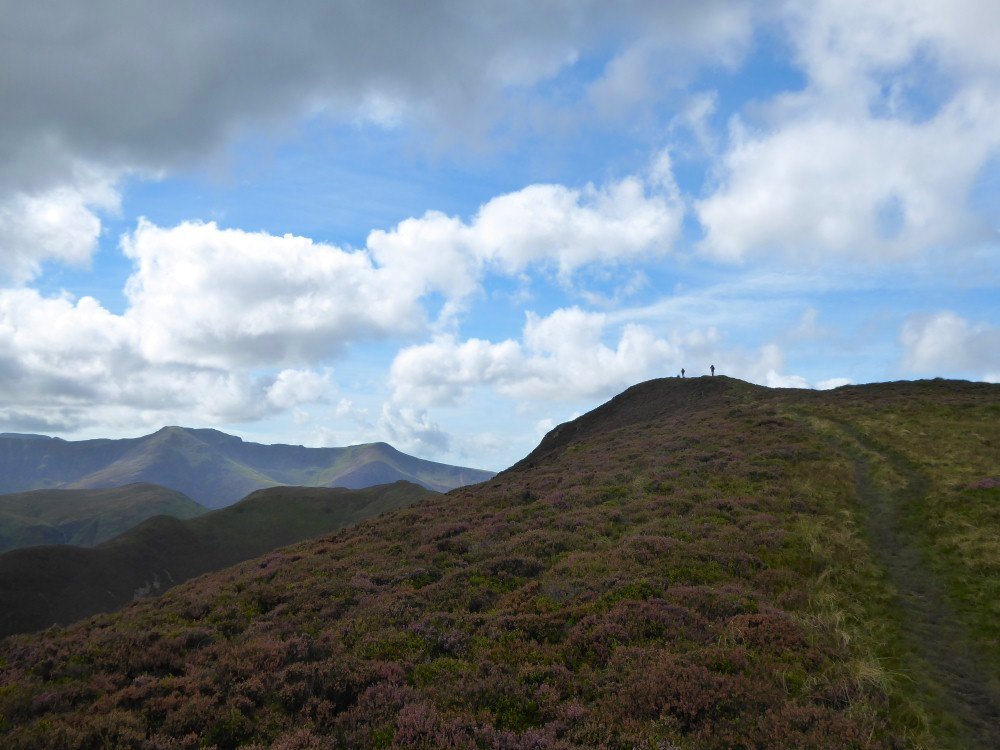 It was quite a pull but we are nearly to Ard Crags. The people on the top turned out to be friends of Sue that she hadn't seen for a few years.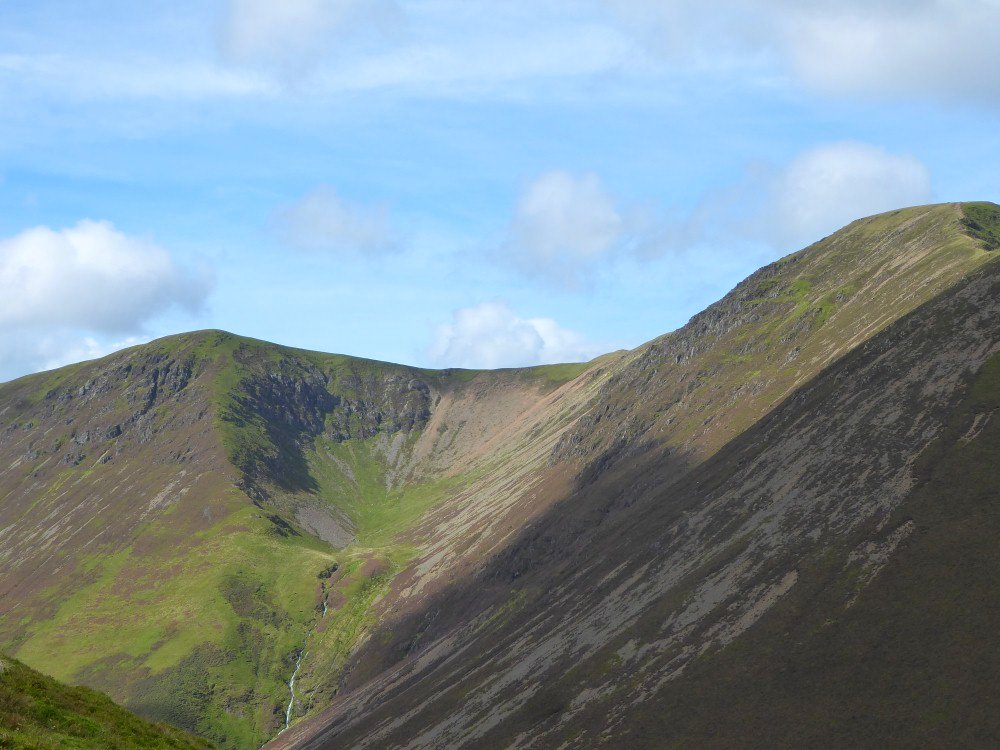 Addacomb Hole with Wandope above to the left.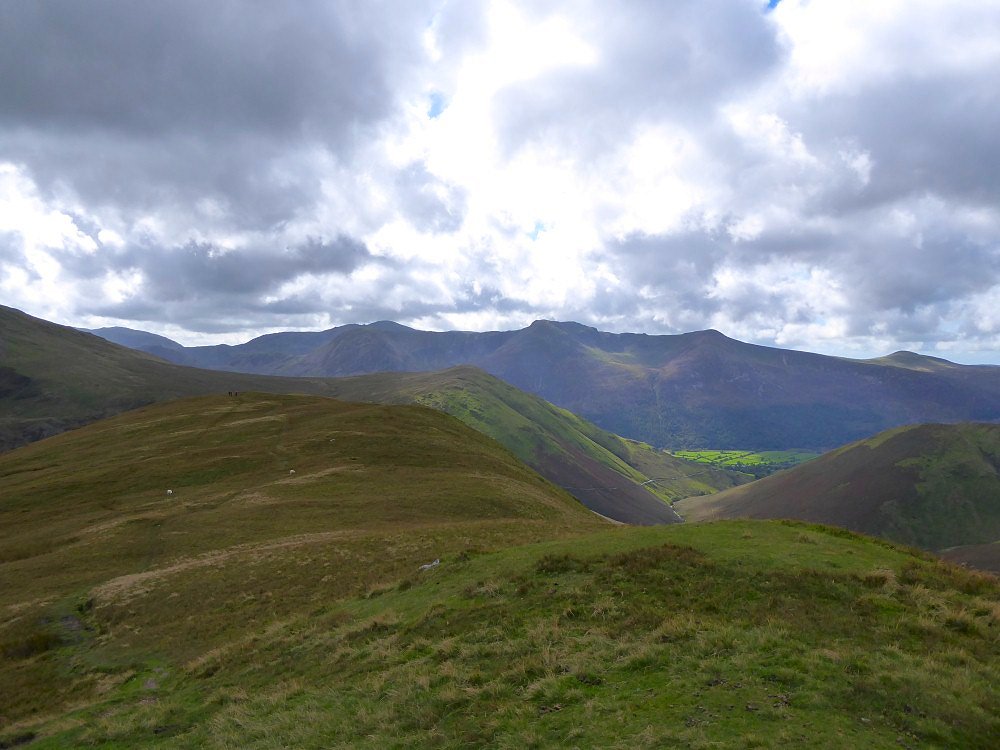 The High Stile ridge again, this time from Knott Rigg.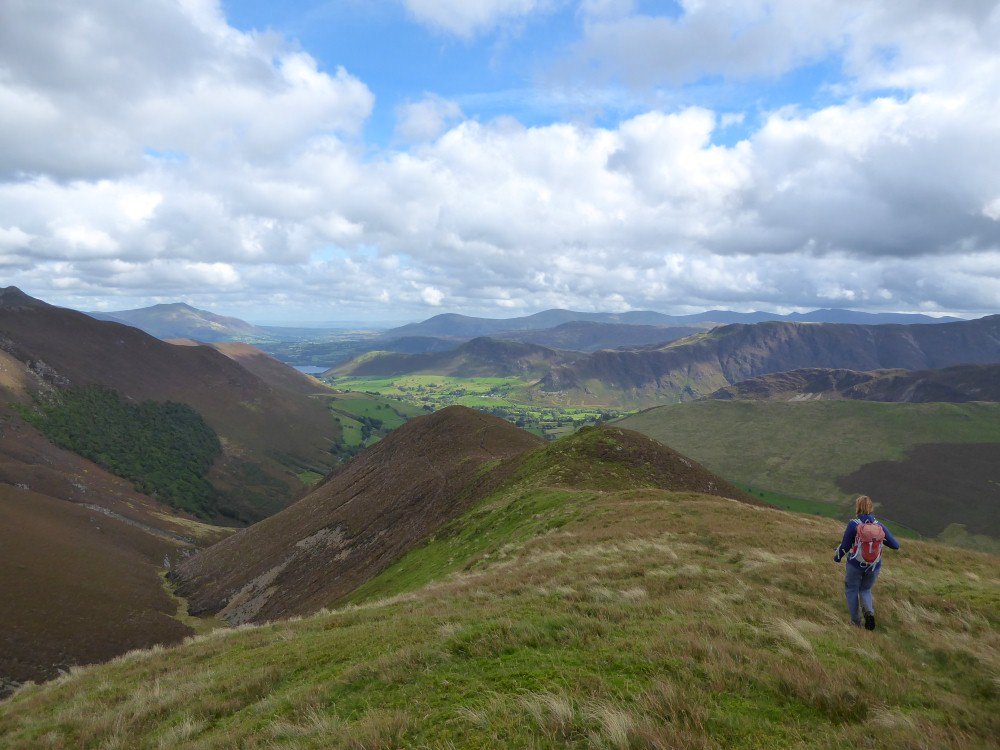 From Knott Rigg we turn for home and descend the steep path to Keskadale farm.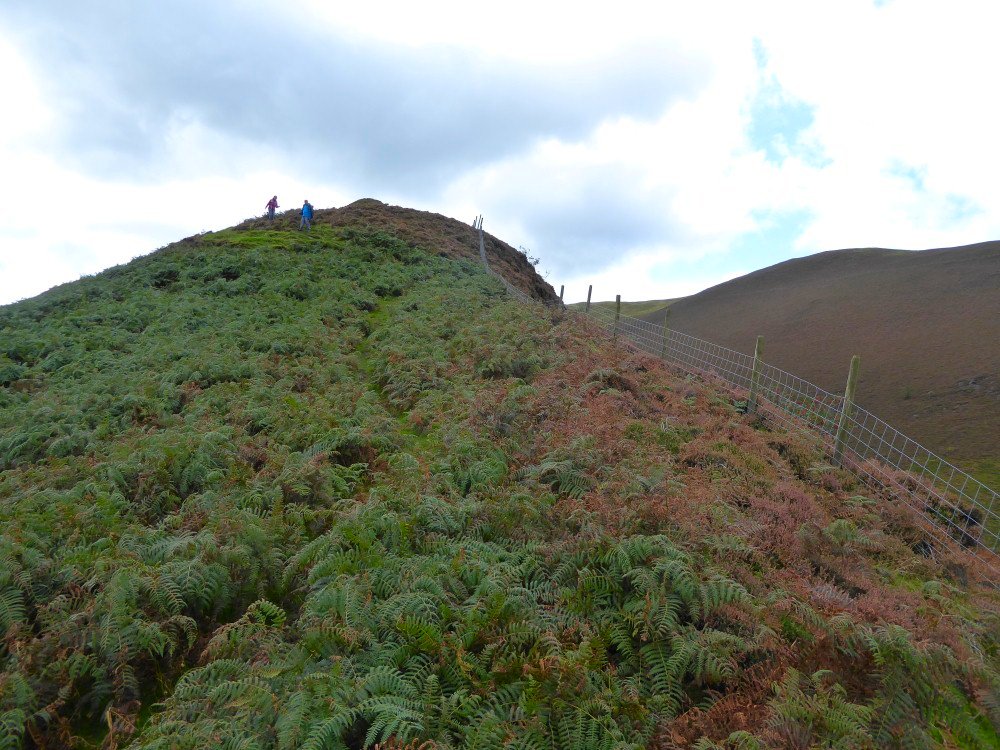 Looking back to the descent