WWW.KARLSWALKS.CO.UK
PICTURES AND TRIP REPORTS FROM MY WALKS IN THE ENGLISH LAKE DISTRICT
---
Whinlatter round
4th September 2016
Route. Whinlatter visitor centre - Comb Plantation - Whinlatter Top - Brown How - Tarbarrel Moss - Seat How - Beckstones Plantation - Barf - Lord's Seat - Broom Fell - Widow Hause - Graystones - Kirk Fell ( Lorton ) - Scawgill Bridge. ( about 9 miles 2900ft ascent )
An improving forecast for the day for a walk visiting this little group of fells all conveniently close together to make a fairly easy round, albeit one with quite a few ups and downs.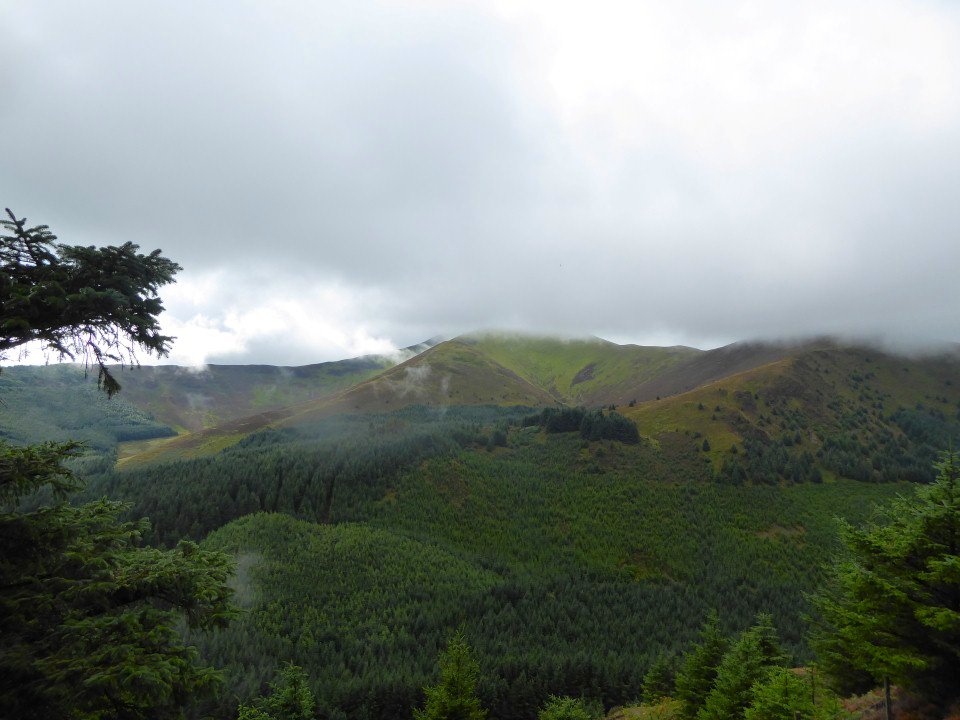 We left my car down at the bottom of the hill at Scawgill bridge and Helen drove us up to the visitors centre. The idea being that if Helen and our friend Margaret ( who I last walked with in Brecon ) didn't want to do the whole round they could return to their car.
This is looking over to Grisedale Pike from where the path leaves the plantation and climbs steeply to Whinlatter.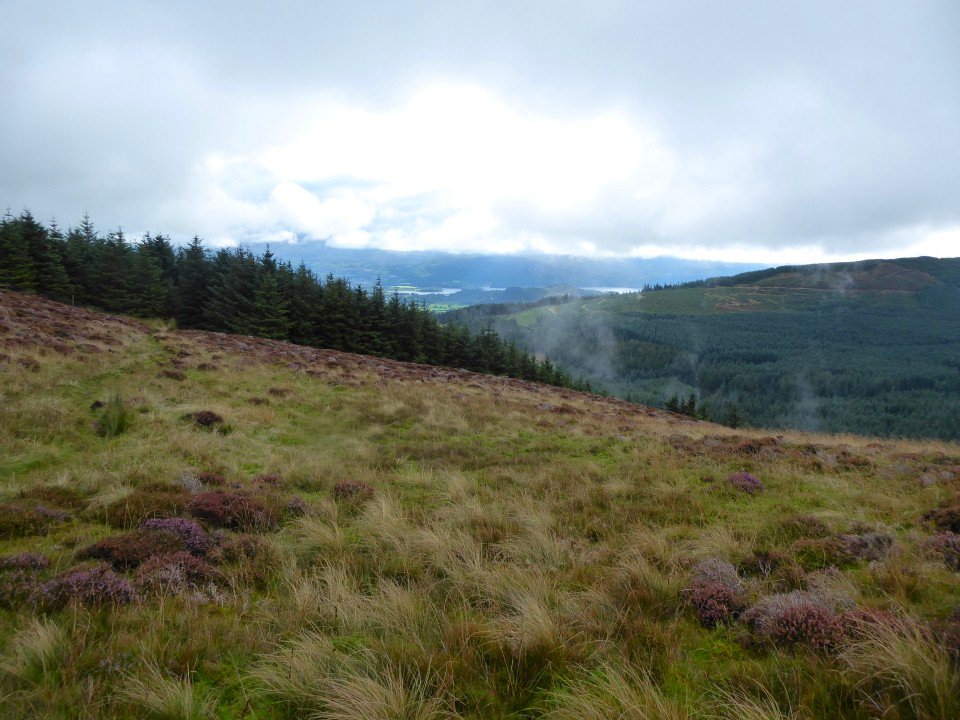 Derwentwater come in to view as we climb.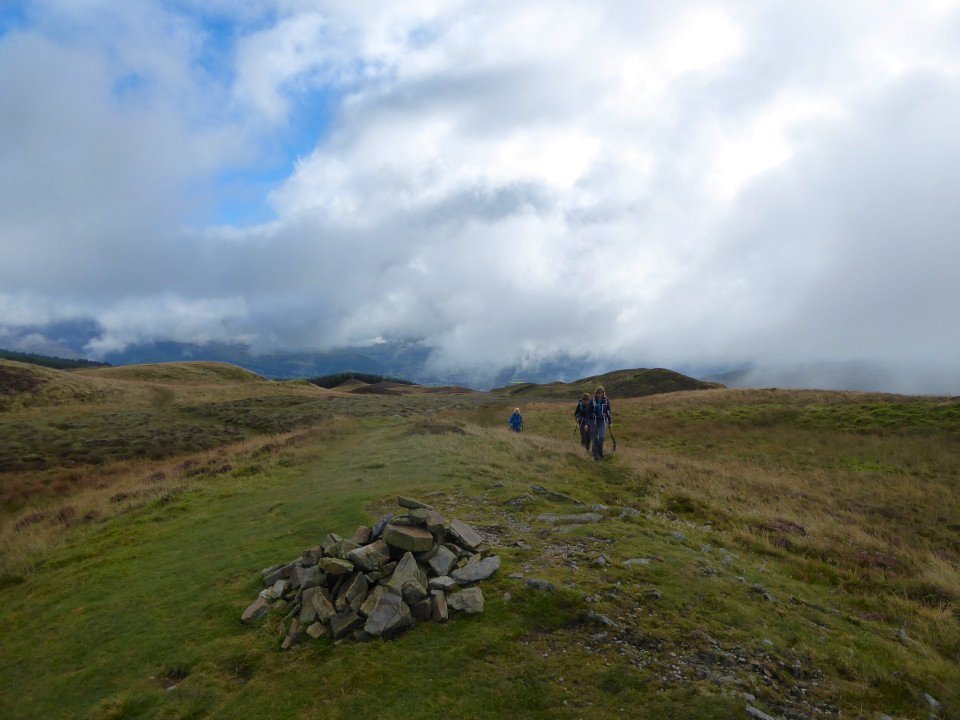 Approaching Whinlatter top, the highest point but not the Wainwright top..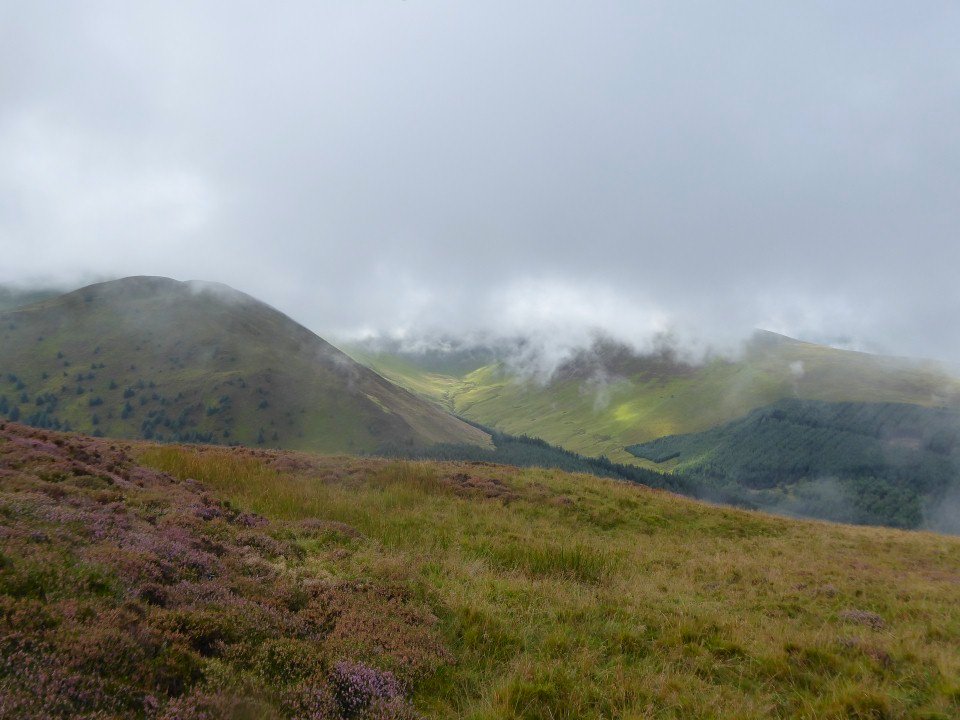 Brown How, the Wainwright top is less than half a mile away. From where we get a nice view of the sun in the Hobcarton valley.
Heading along the fence on a very wet Tarbarrel Moss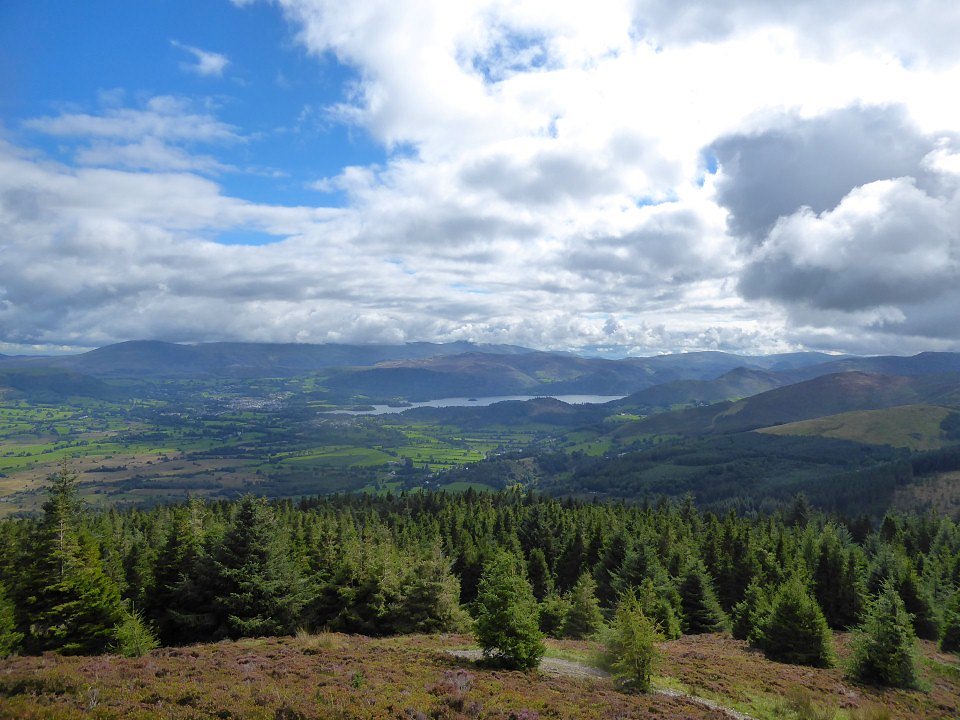 Our next stop was a new hill for me. Seat How, which helped by the improving weather turns out to be a superb top with extensive views. Here looking over Derwentwater to the central fells.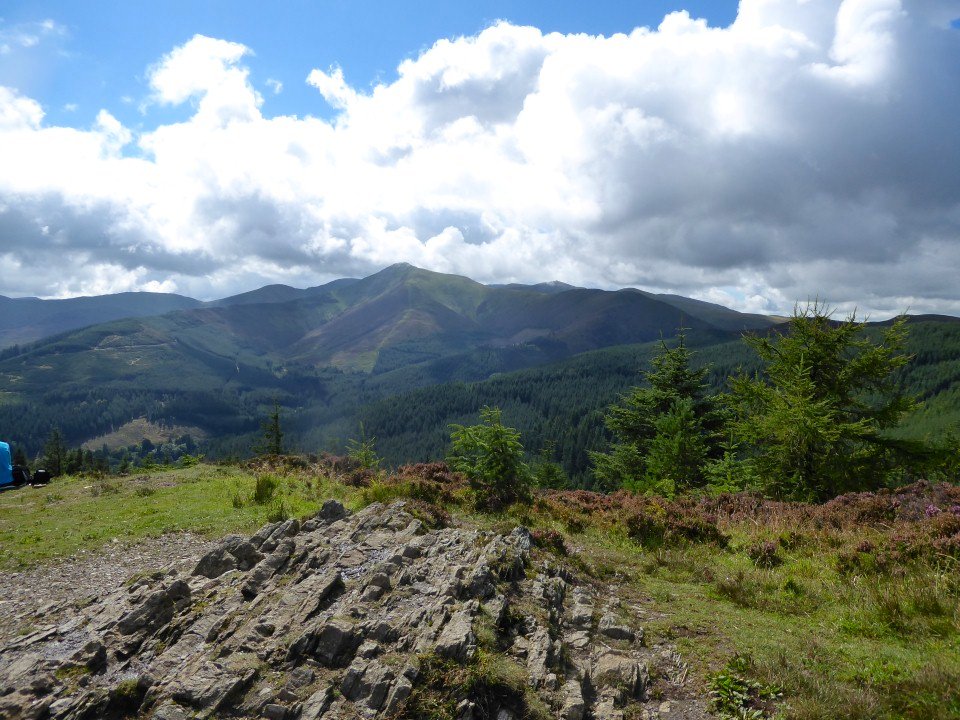 And here looking to Grisedale Pike and the fells adjacent.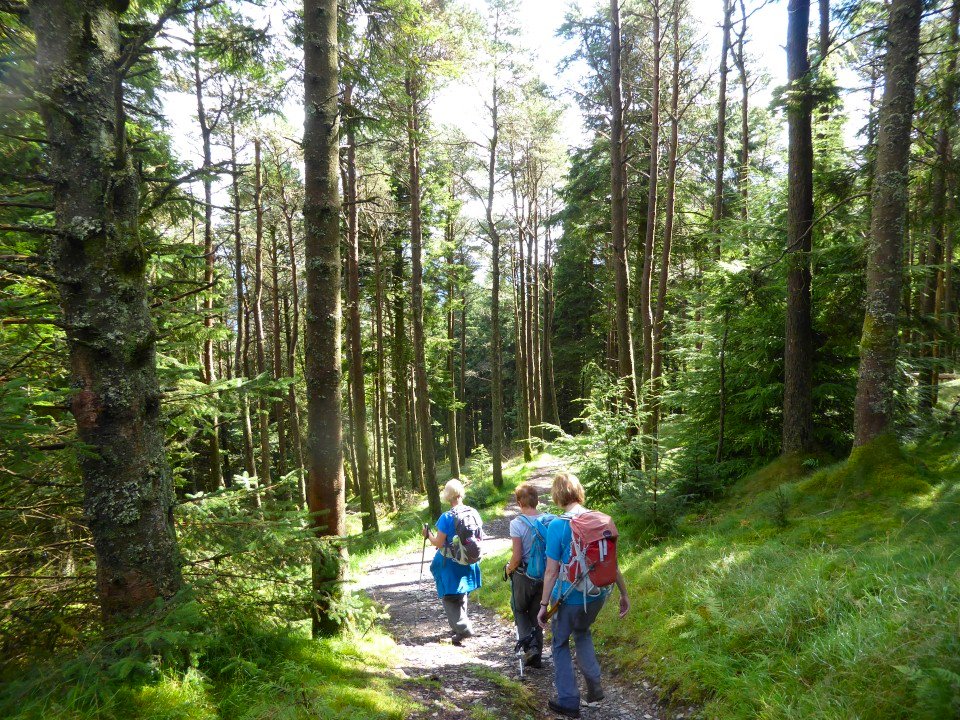 Helen guides us down through the forest.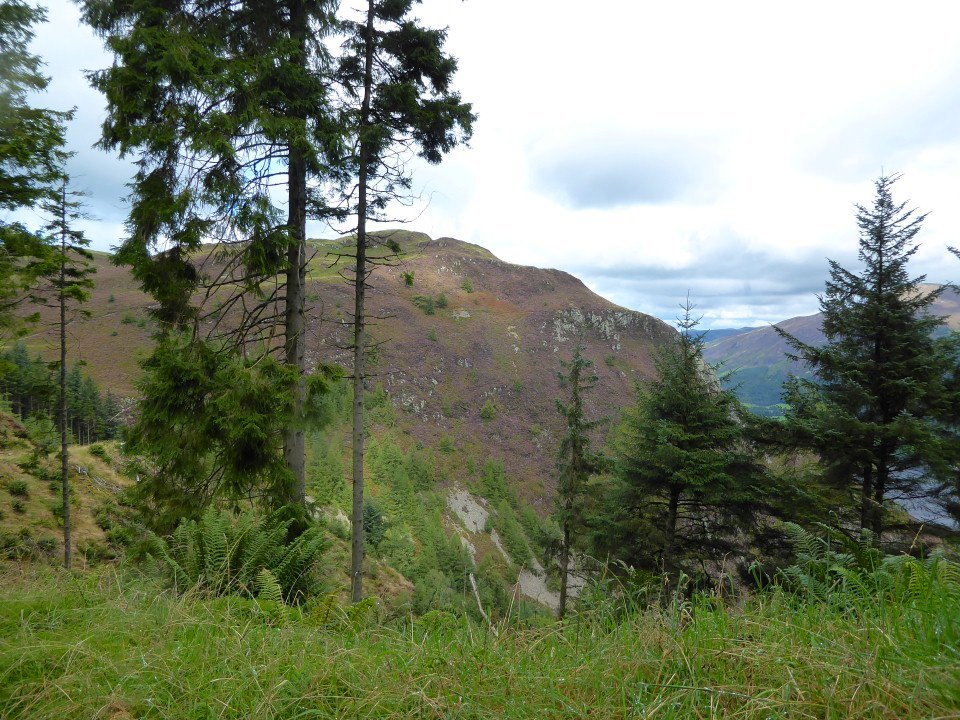 Barf appearing across the valley of Beckstones Gill.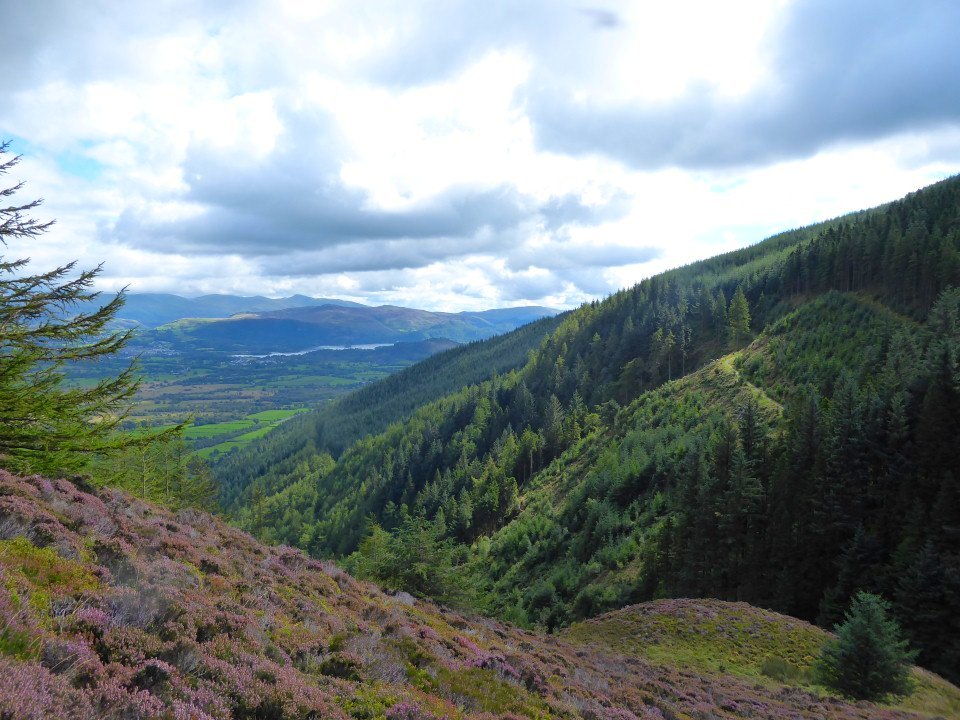 Looking back to our path leading out of the Beckstones Plantation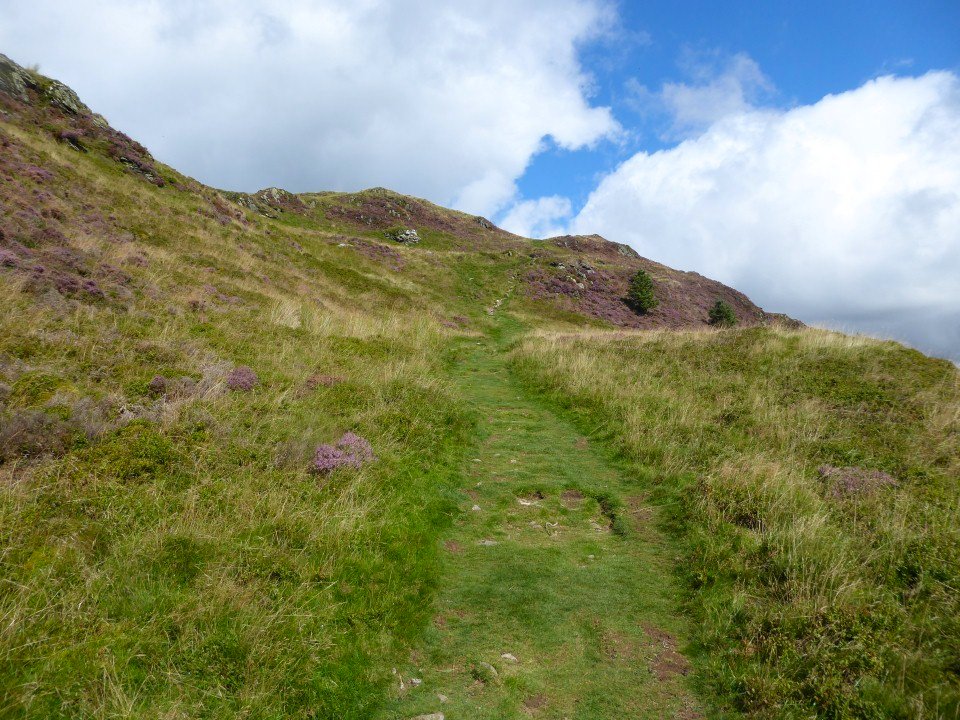 Climbing to Barf.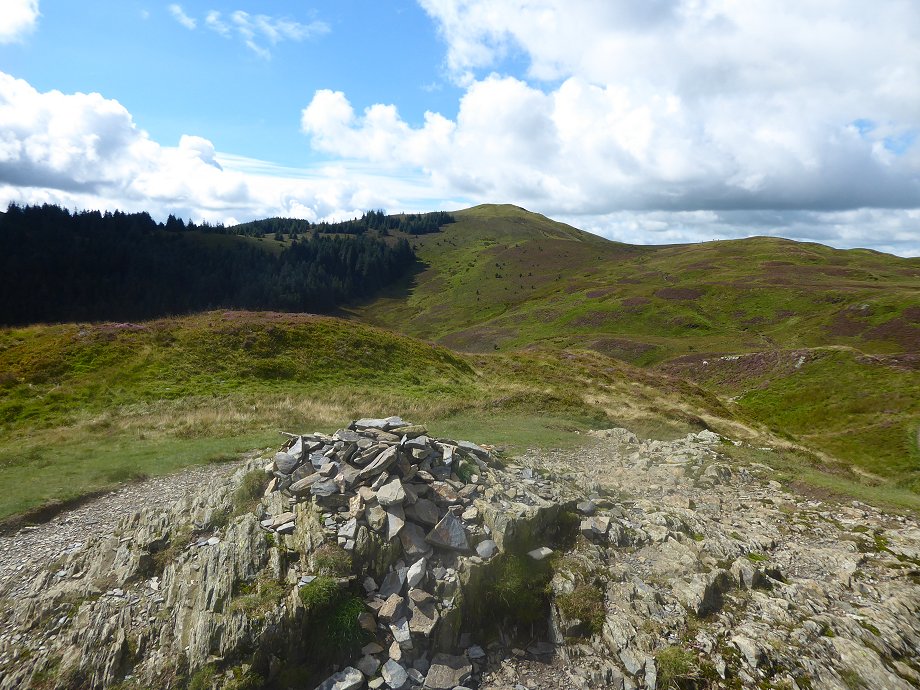 Lord's Seat from Barf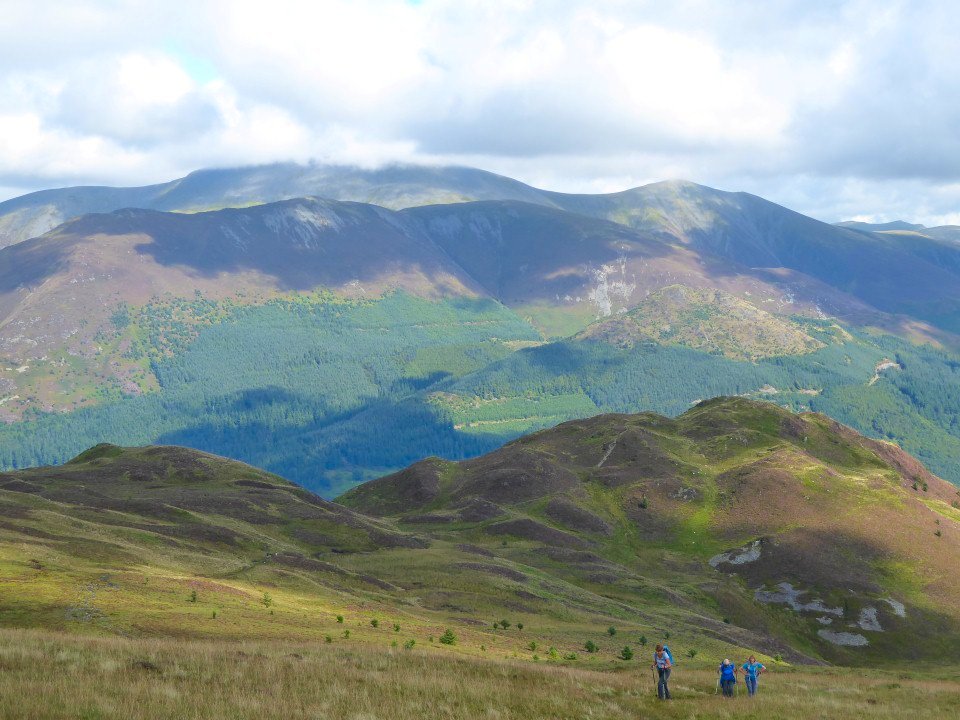 On the path to Lord's Seat. Barf backed by Skiddaw Dodd, the Ullock Pike ridge and ( with his head in cloud ) Skiddaw itself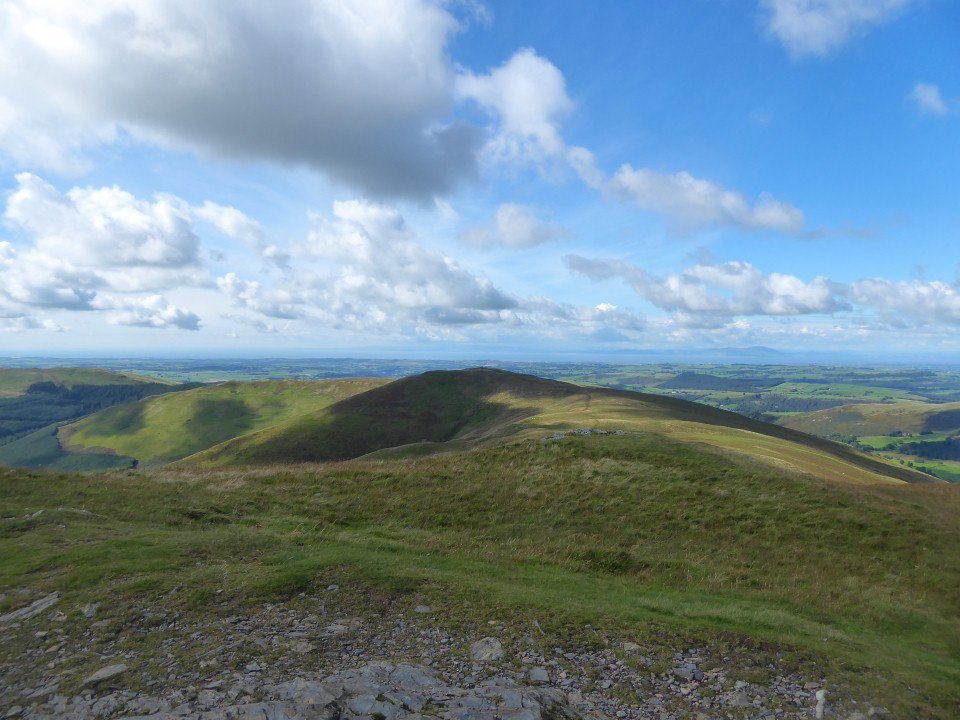 Broom Fell, next stop from Lord's Seat.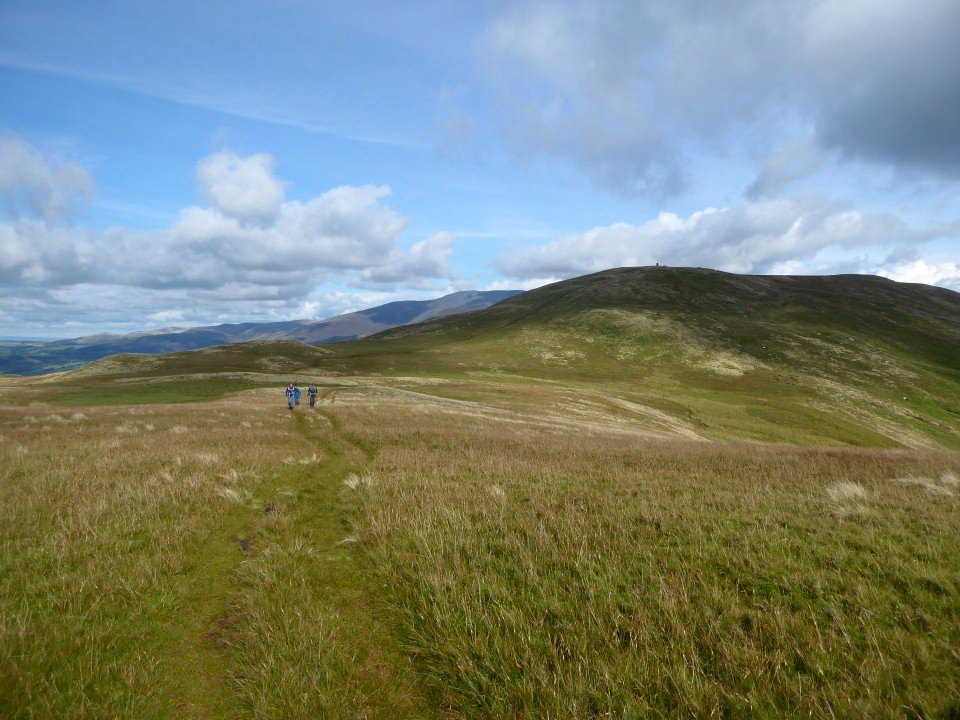 Looking back to the tall cairn on Broom Fell from the drop down to Widow Hause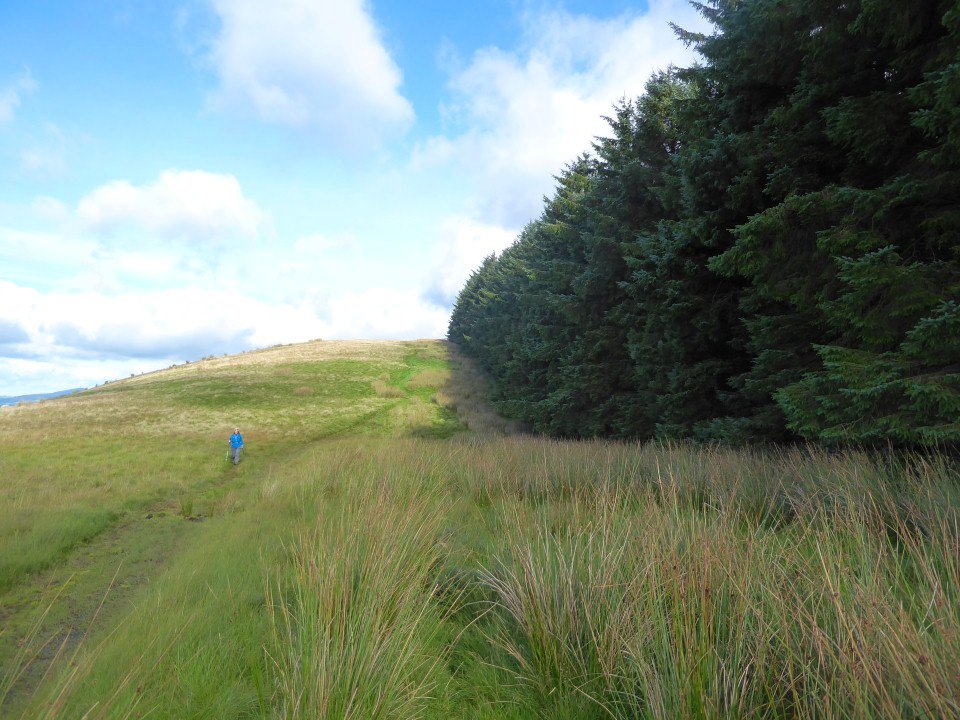 Widow Hause. ( Helen and Margaret have decided they are up to completing the full round )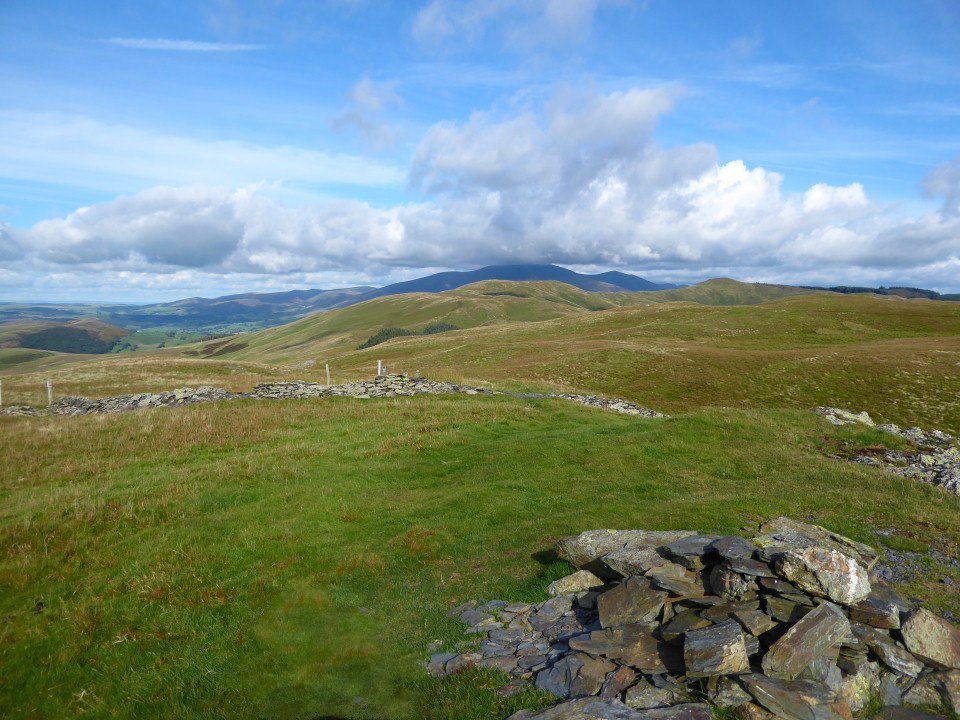 A beautiful afternoon on Graystones.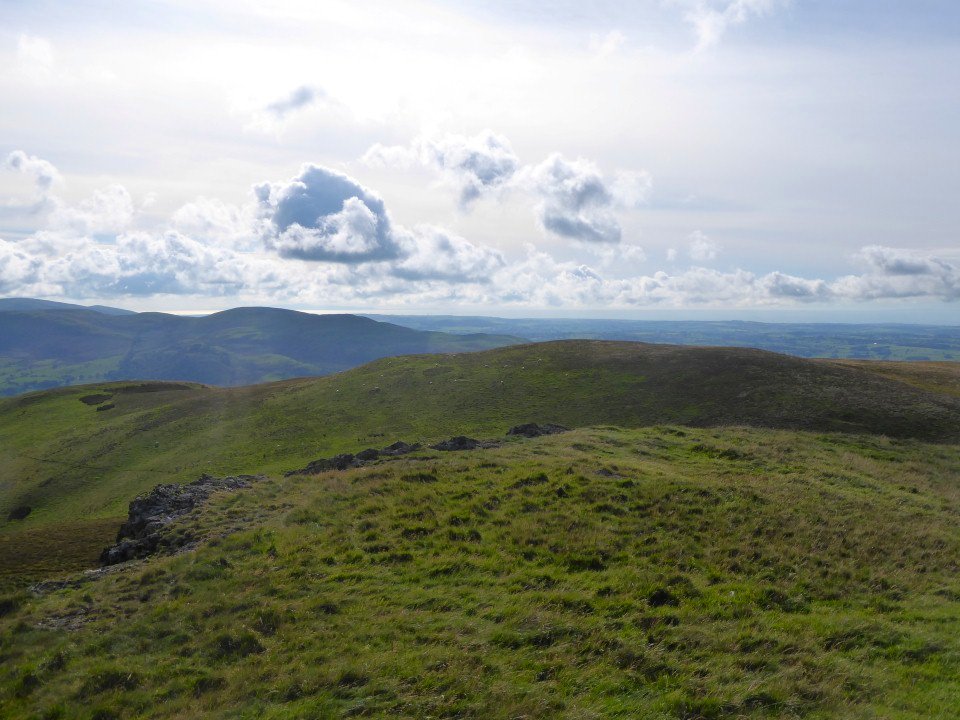 The next little top along is the Birkett of Kirk Fell ( Lorton ) so whilst the girls had a breather I made the short trip across.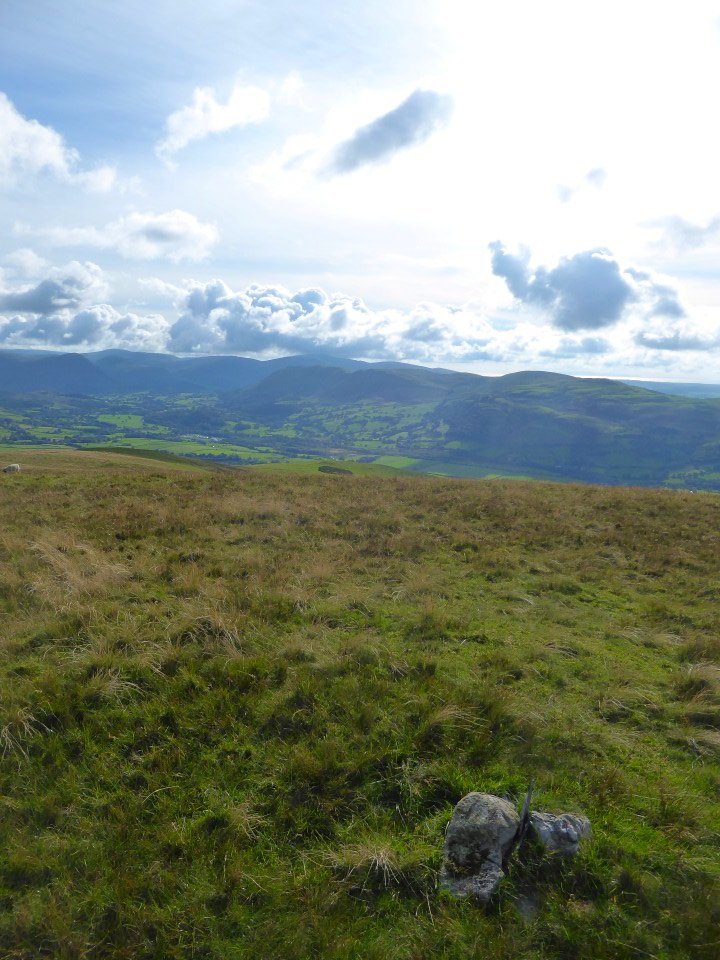 The vale of Lorton from Kirk Fell.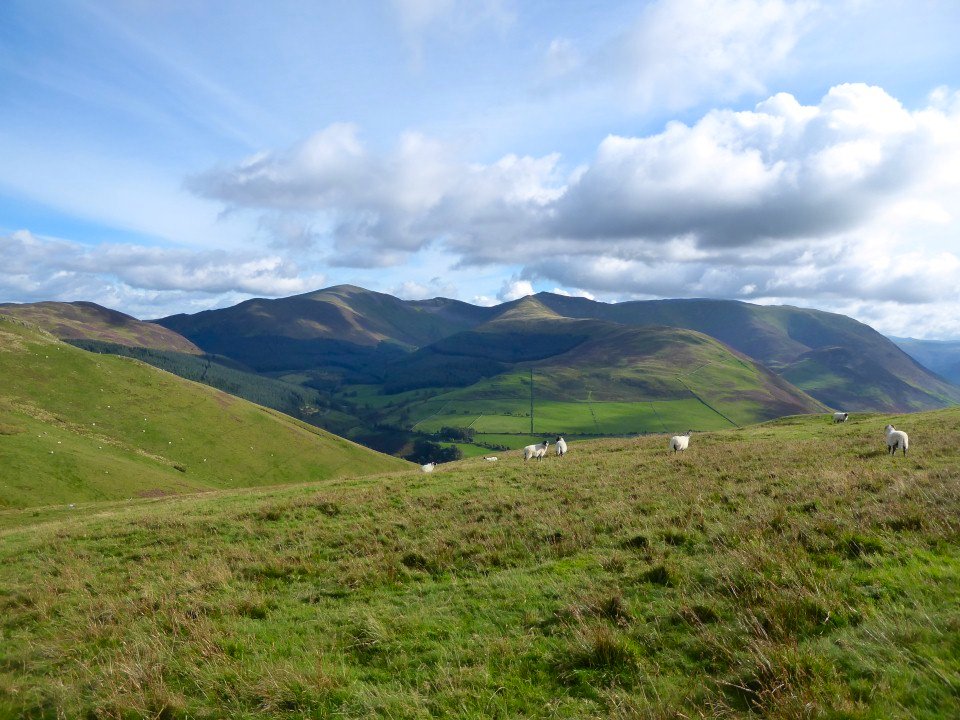 Great view of the Grisedale Pike to Whiteside ridge which we walked a few weeks ago.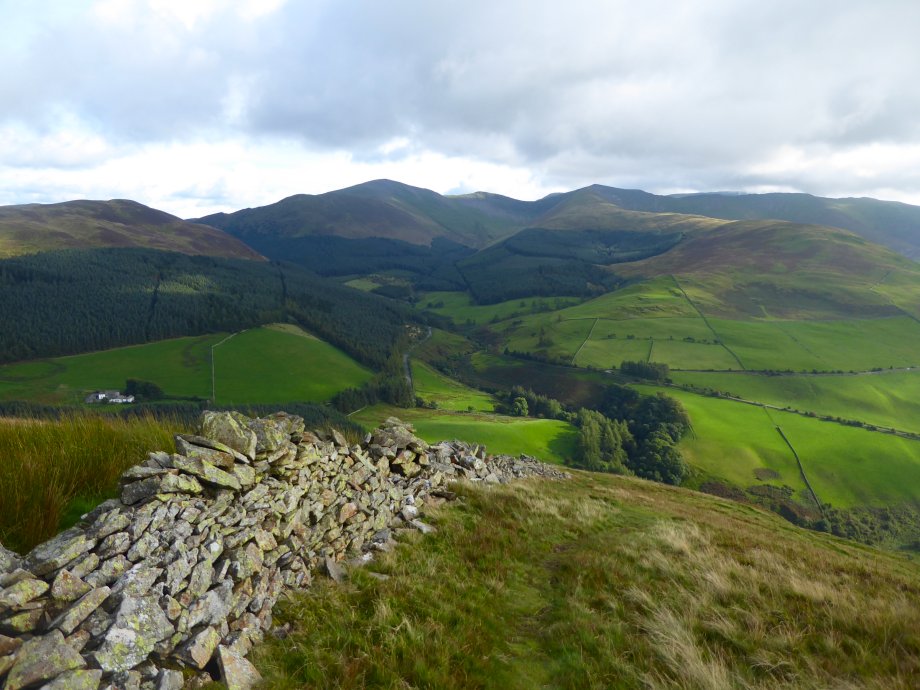 Time for the very steep drop down from Graystones to Scawgill Bridge.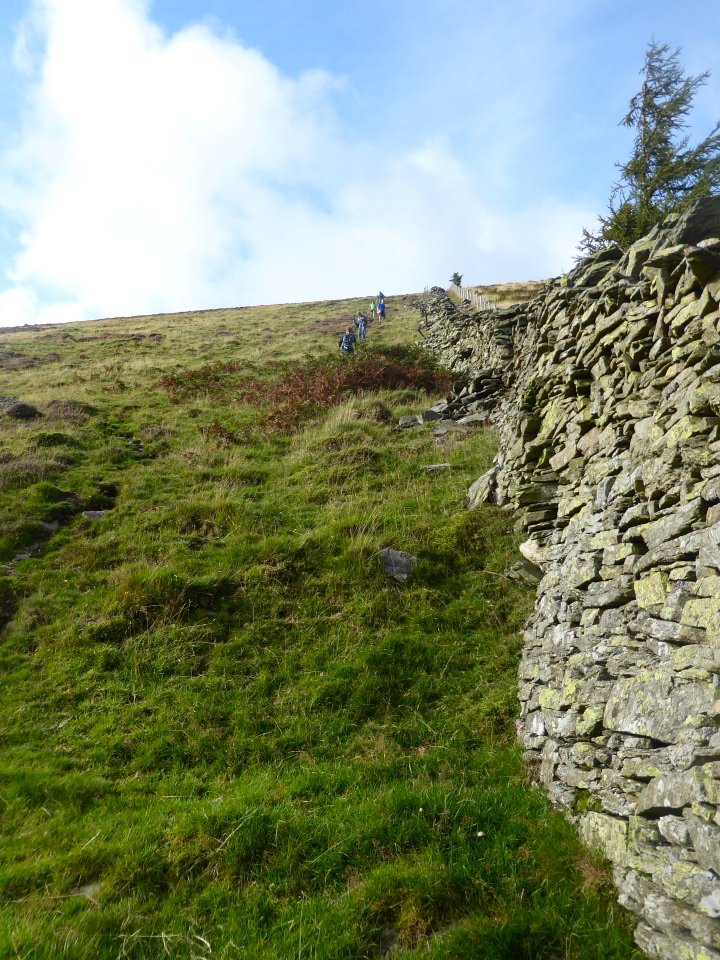 Looking back up.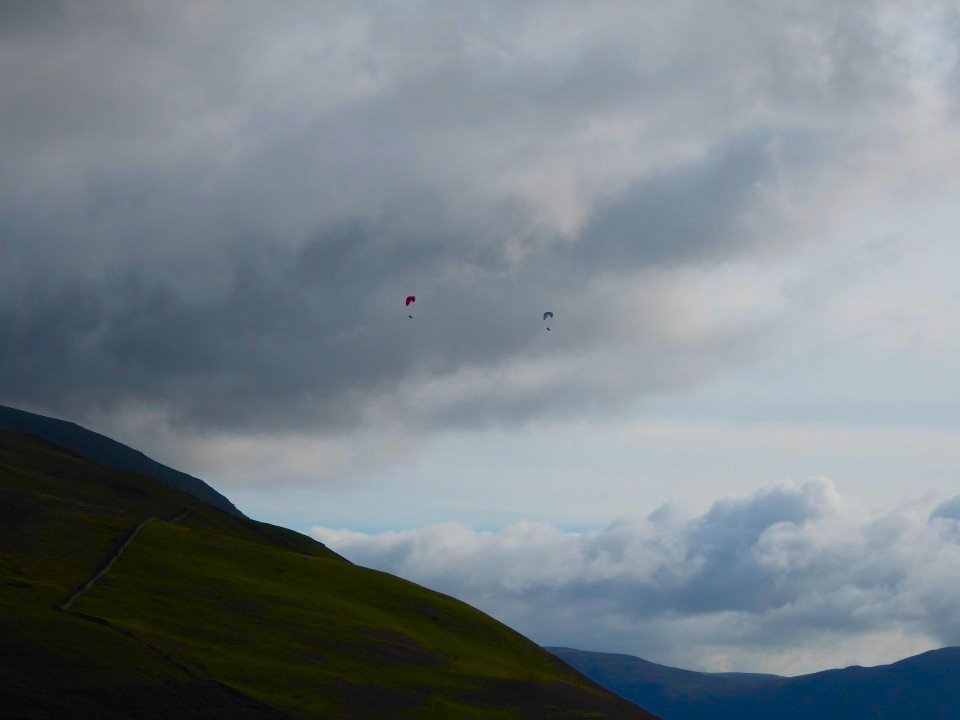 Paragliders enjoying the afternoon.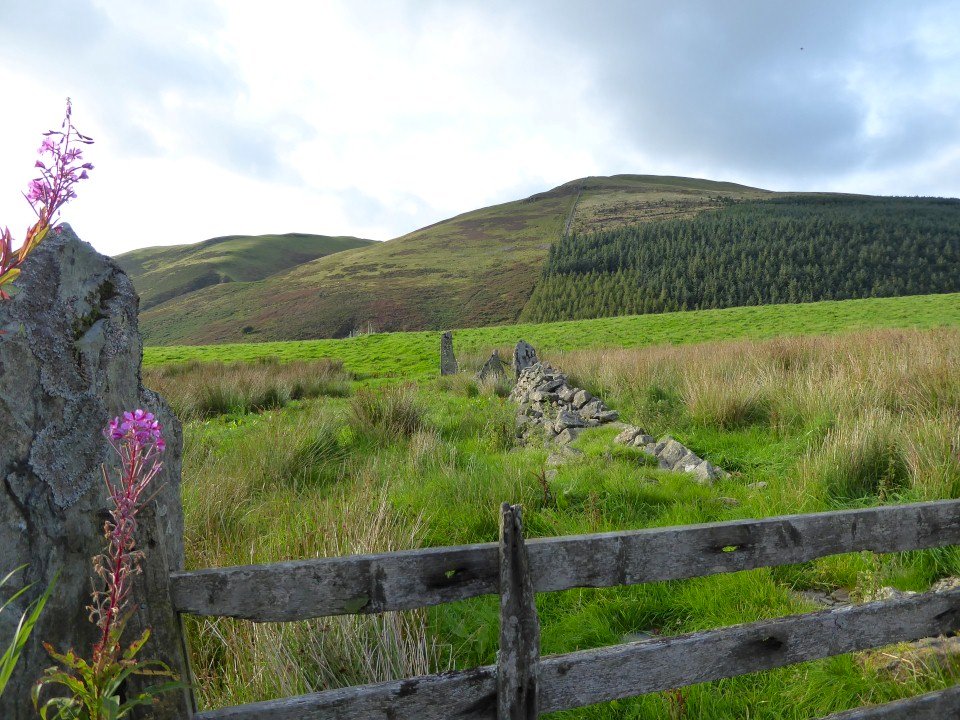 Graystones from the road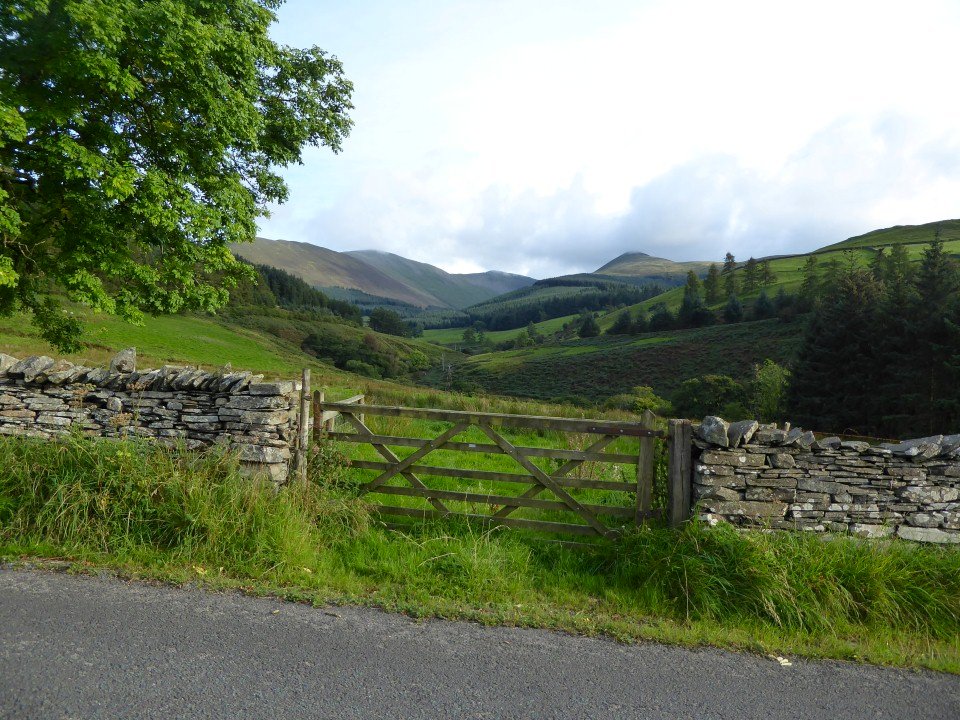 And a final look in the other direction to the Hobcarton valley