WWW.KARLSWALKS.CO.UK
PICTURES AND TRIP REPORTS FROM MY WALKS IN THE ENGLISH LAKE DISTRICT
---
Tryfan north ridge, Bristly ridge, Glyder Fach and Glyder Fawr
24th September 2016
Route. Milestone Gully - Tryfan - Bwlch Tryfan - Sinister gully - Glyder Fach - Bwlch y Ddwy-Glyder - Glyder Fawr - Devils Kitchen - Llyn Idwal - Idwal Cottage
(about 5.5 miles 3300 ft ascent )
A trip to Wales for a change this week where I met up with a group of lads from the walking forum who all had experience of the routes and scrambles over Tryfan and up to Glyder Fach by Bristly ridge.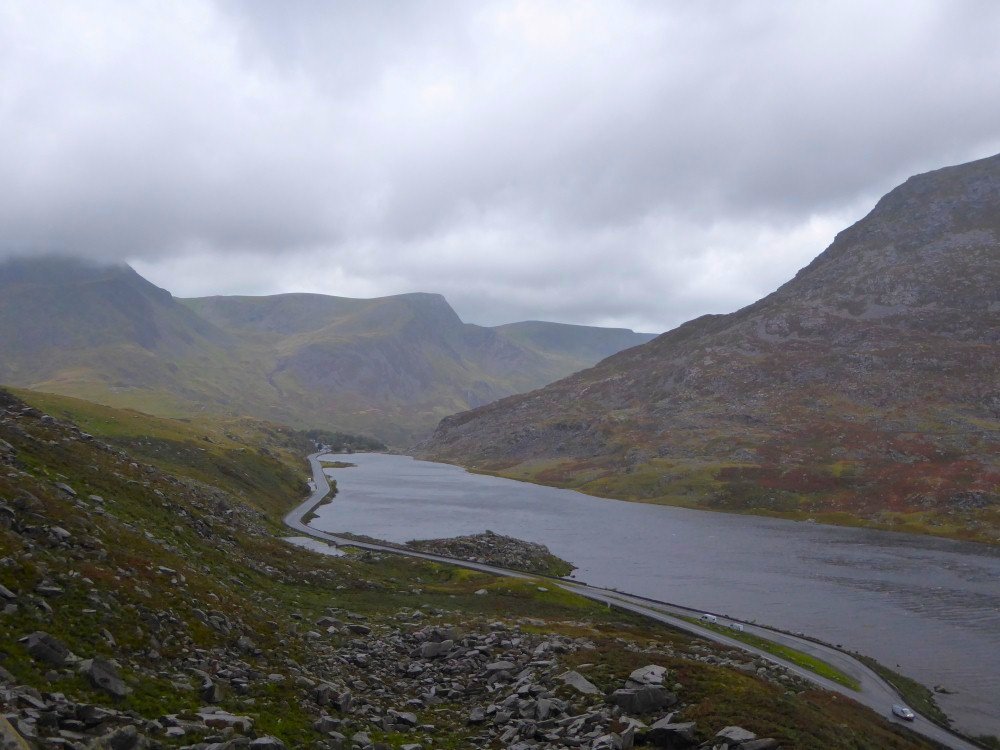 It was drizzling as we climbed away from the road and the thought of wet rock only added to my apprehension. Looking along Llyn Ogwen to what I think is Foel Goch.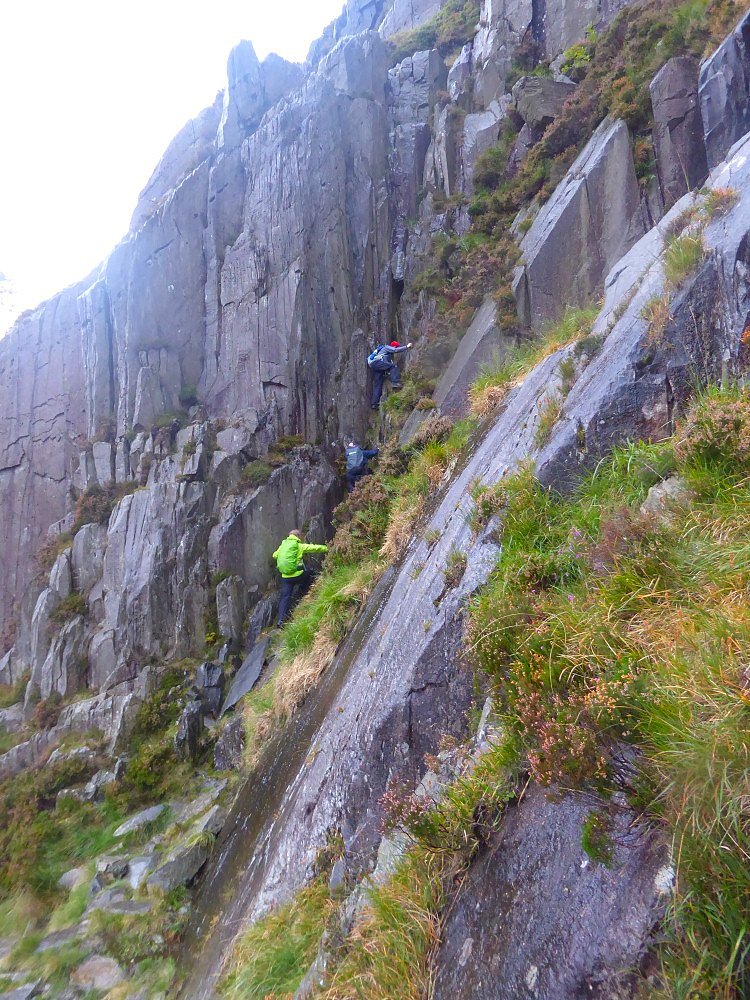 The rain soon stopped and although the rock was slippery there were enough hand and foot holds to make the first couple of obstacles quite manageable.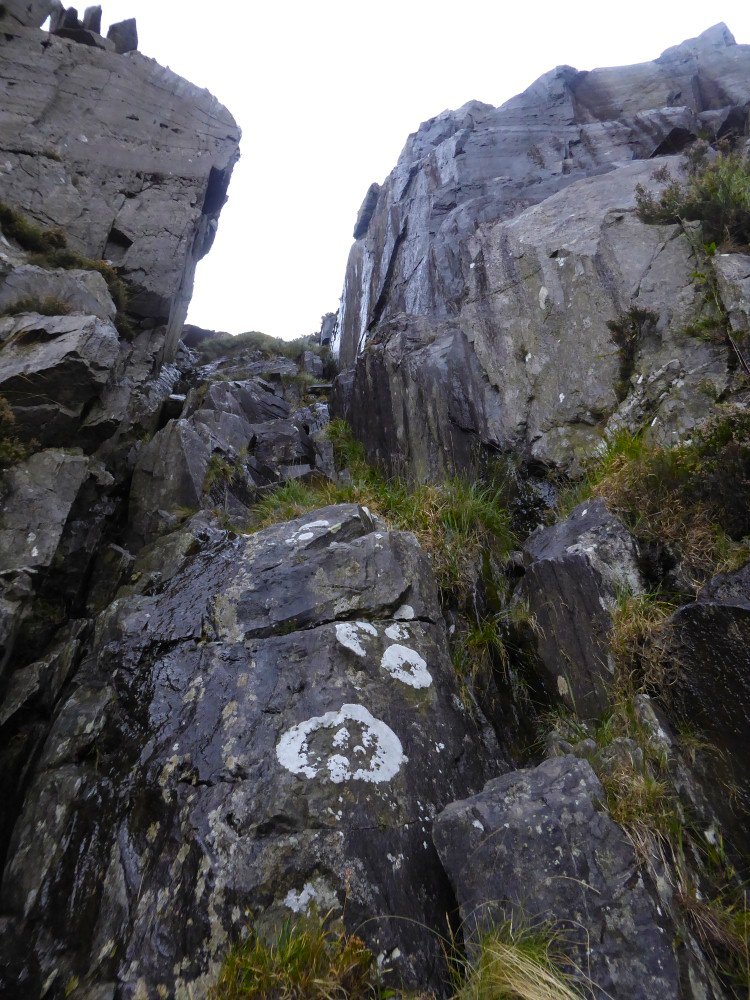 Looking up Milestone Gully. Luke who was the most experienced member of our group did a great job of guiding us up here without much bother.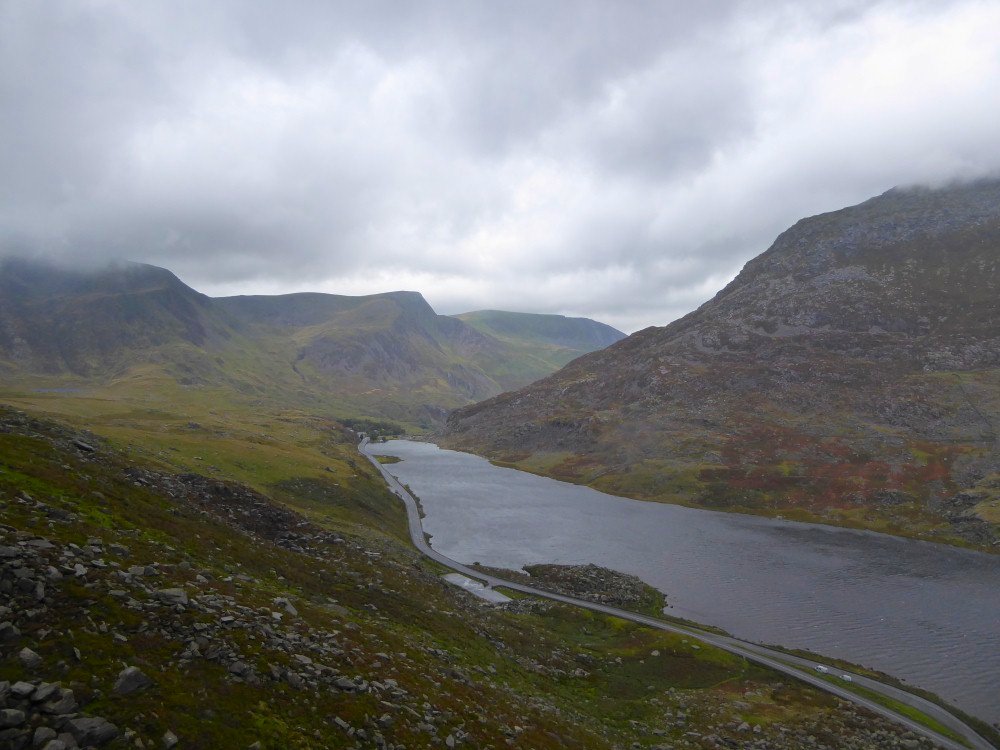 Llyn Ogwen again from higher up and in improving weather.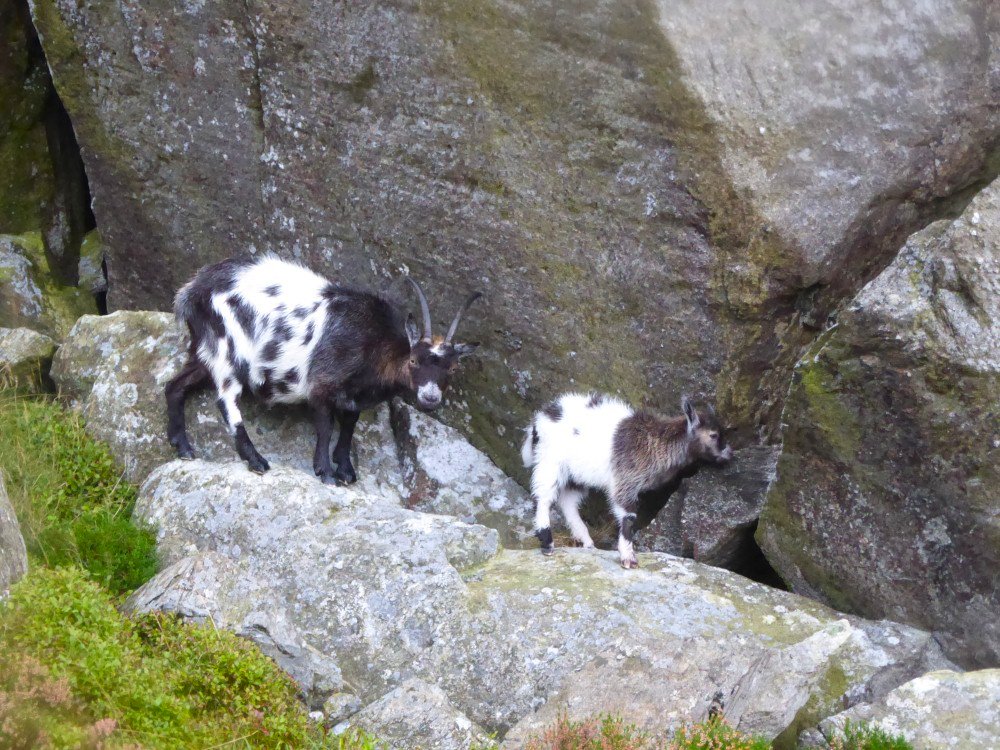 A couple of the wild goats of Tryfan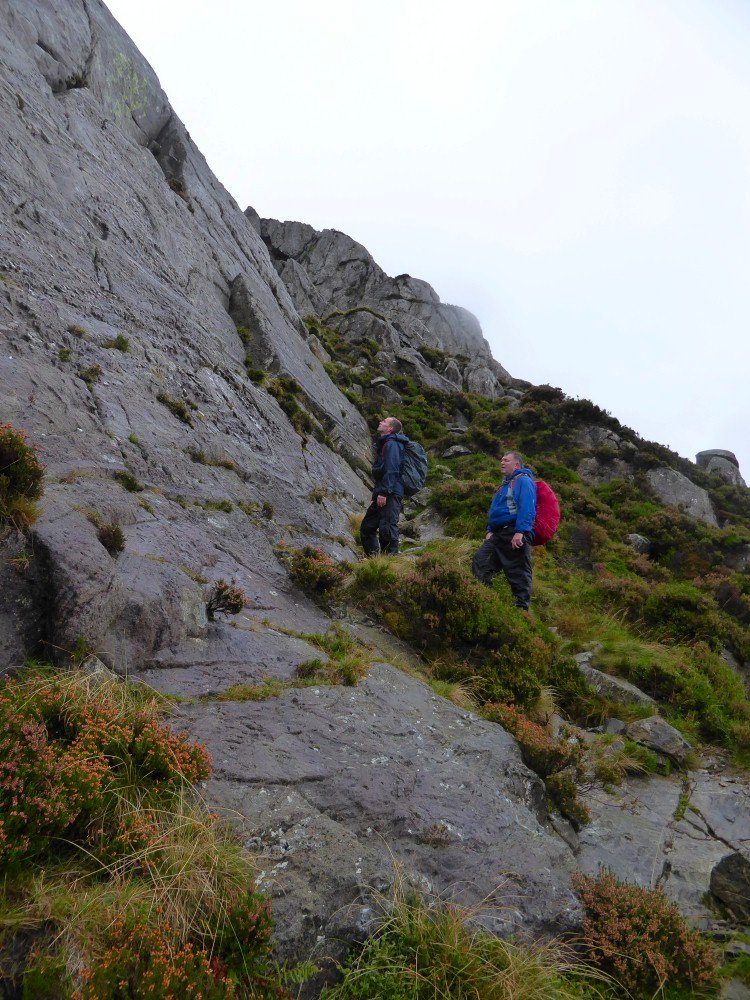 We didn't need to climb this but the other lads used it to practice their scrambling skills. I practiced my watching and taking photos skills.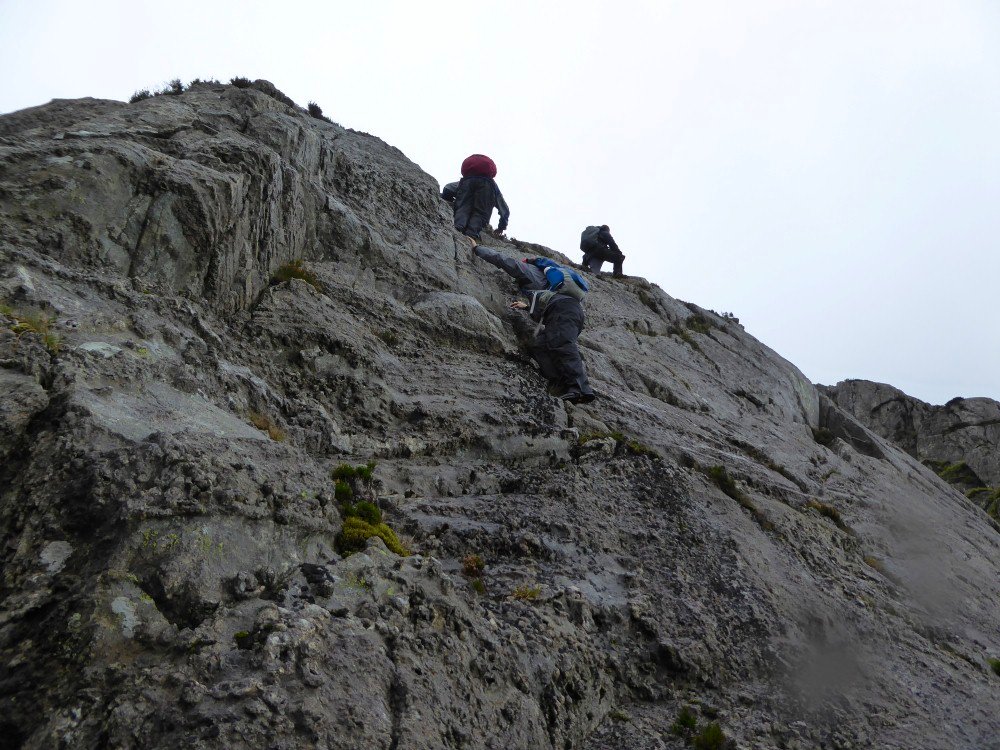 They did make it look quite easy.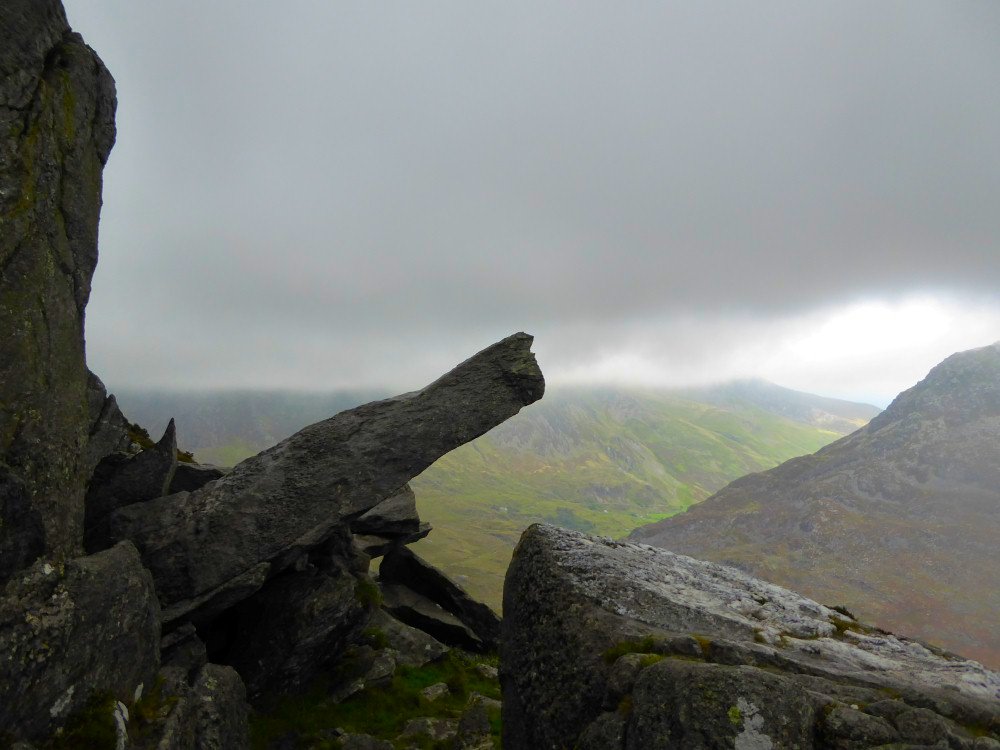 The famous cannon rock. The day was very windy but luckily we were sheltered from the worst of the gusts on the climb but it was windy enough that none of us felt the need to climb along the cannon.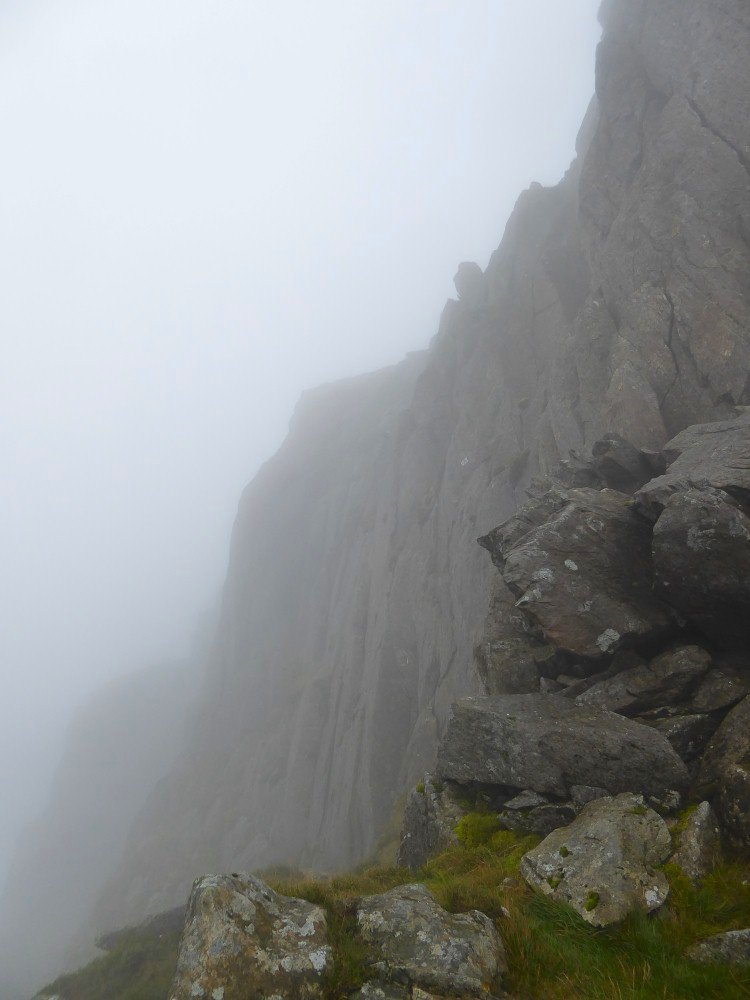 We met the mist as we neared the top.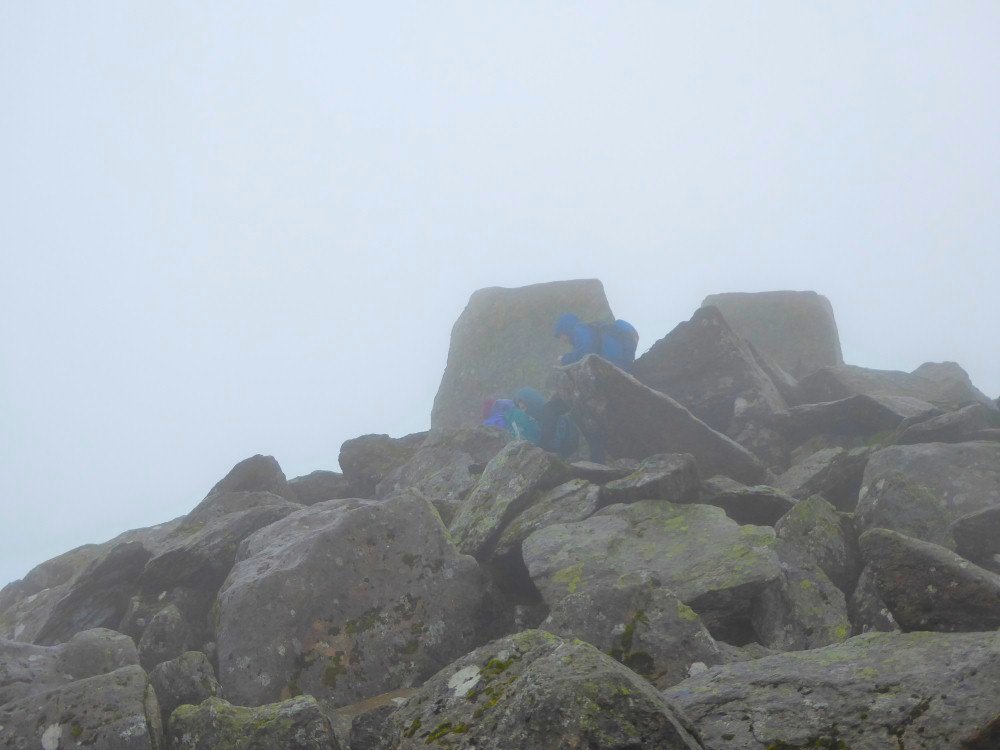 Again the wind was to strong for anyone to even think about jumping the gap between Adam and Eve the two summit rocks.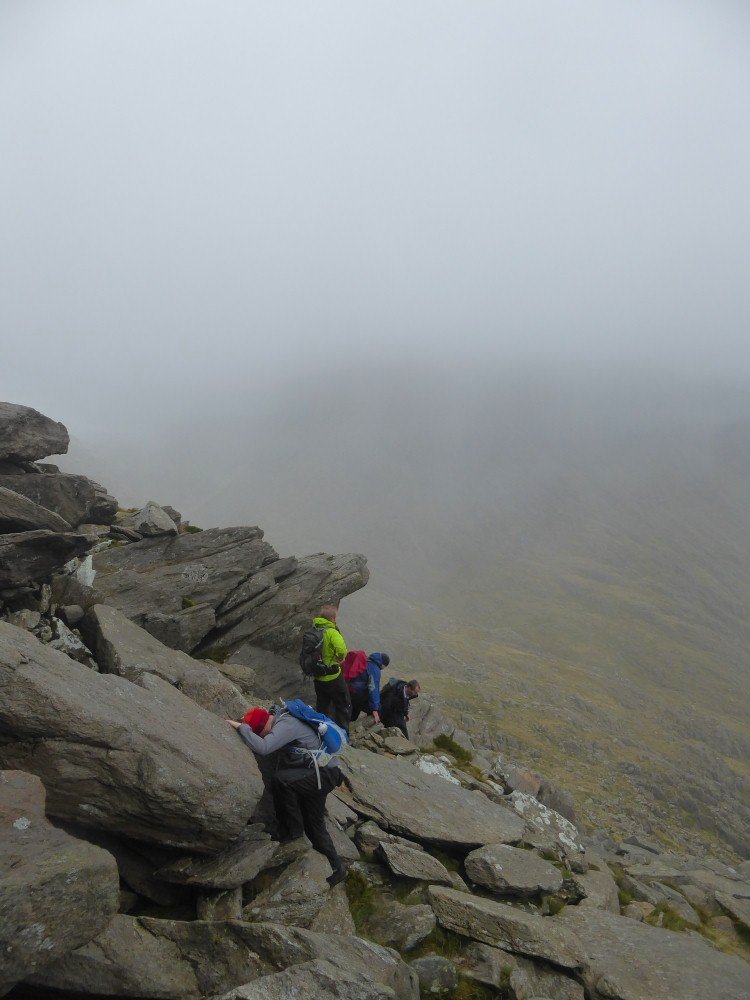 The climb down from Tryfan was quite technical in places. Our next climb, Bristly ridge is hidden in the mist.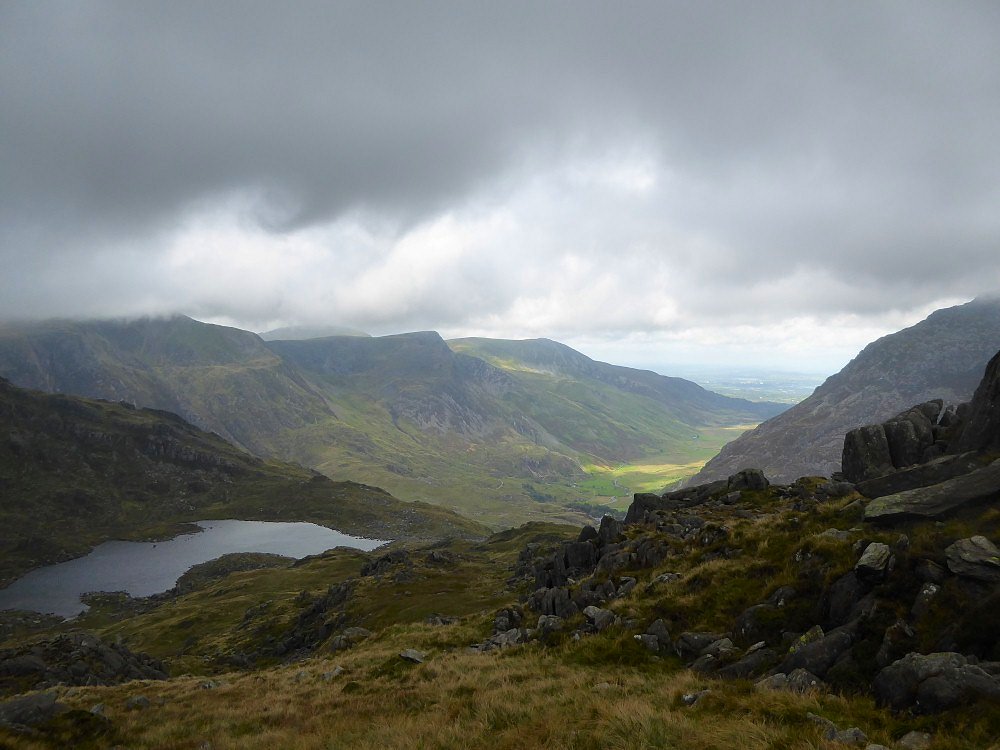 Looking over Llyn Bochlwyd to a sunlit valley. The sunshine never quite reached us but even so it was quite mild.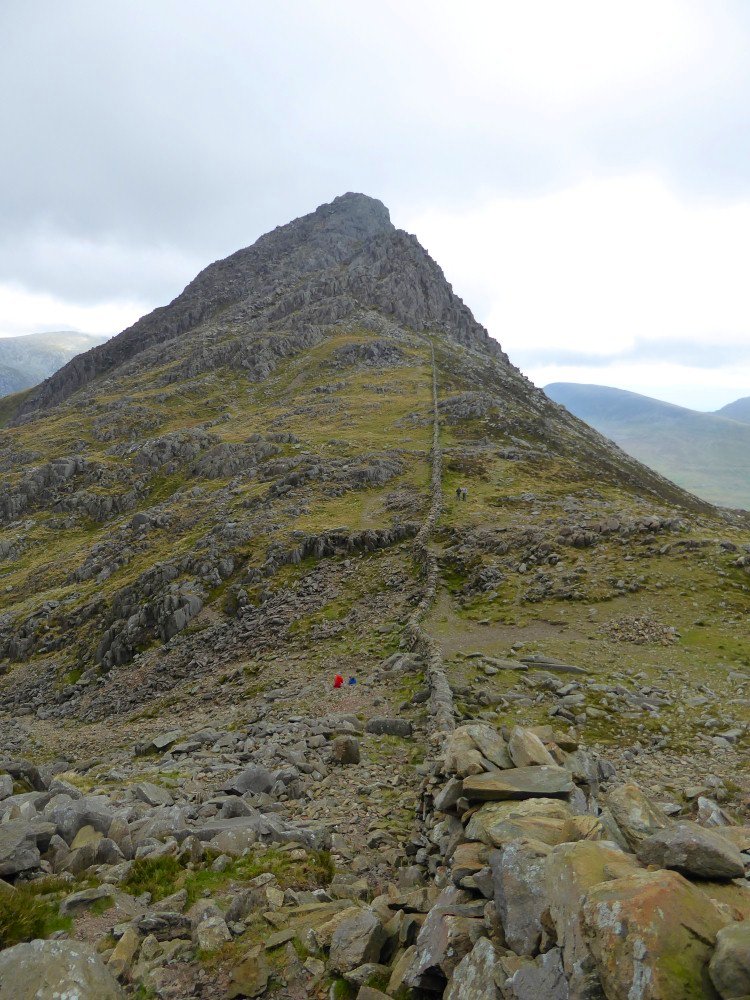 Tryfan from the start of the climb up Bristly ridge.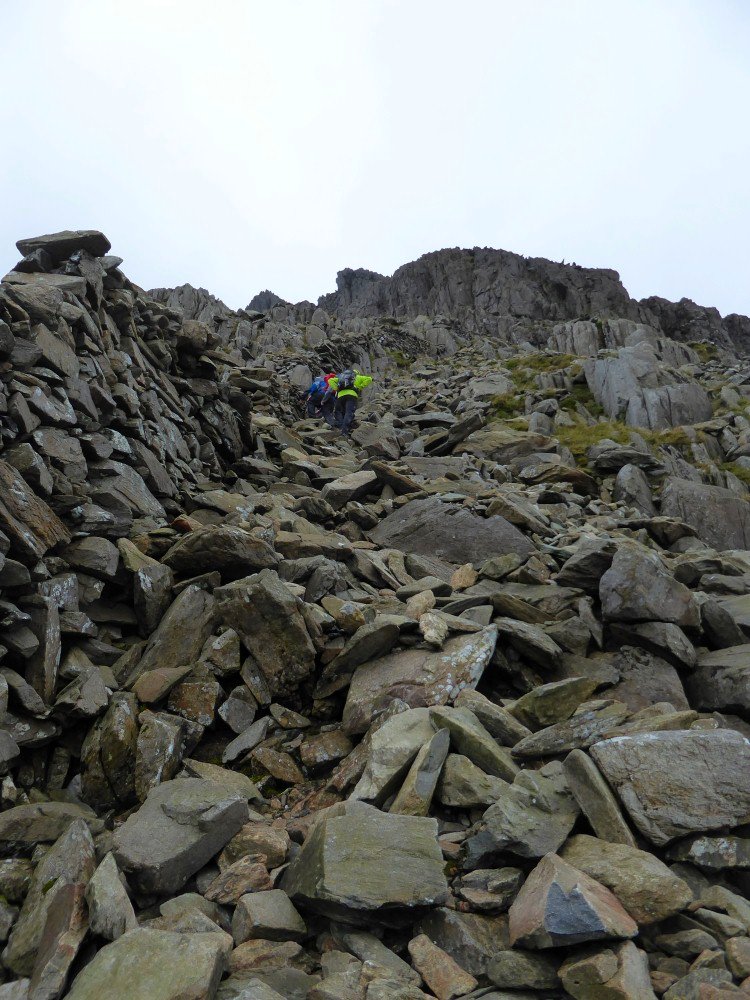 Looking up to the ridge.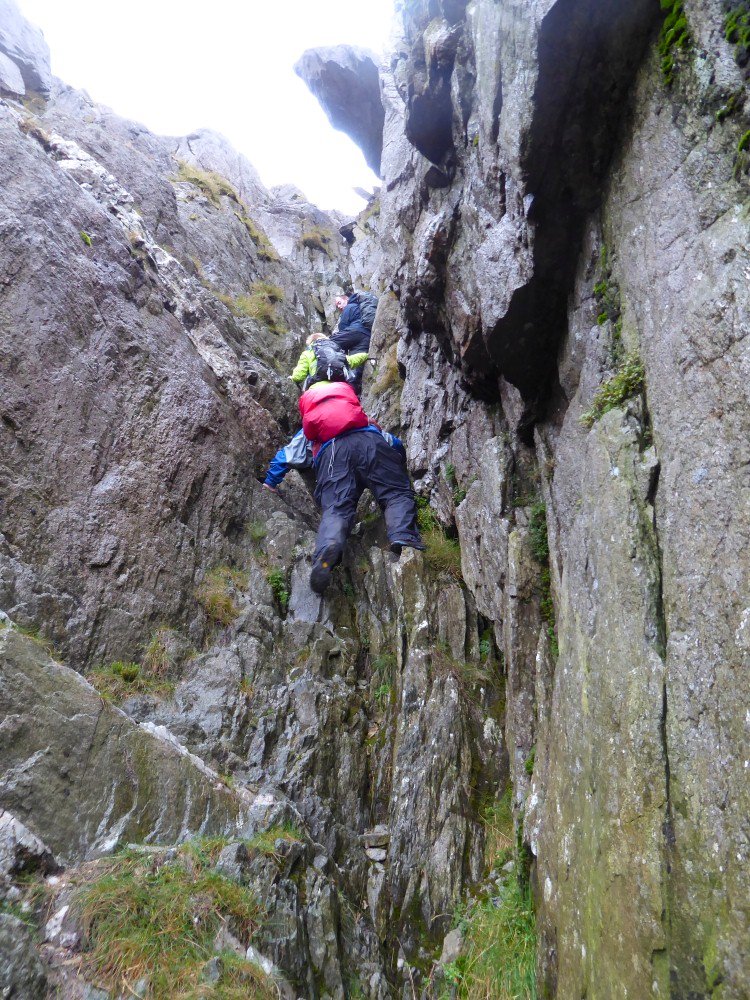 Climbing in Sinister gully, which despite it's name wasn't that bad especially with Luke guiding and encouraging us.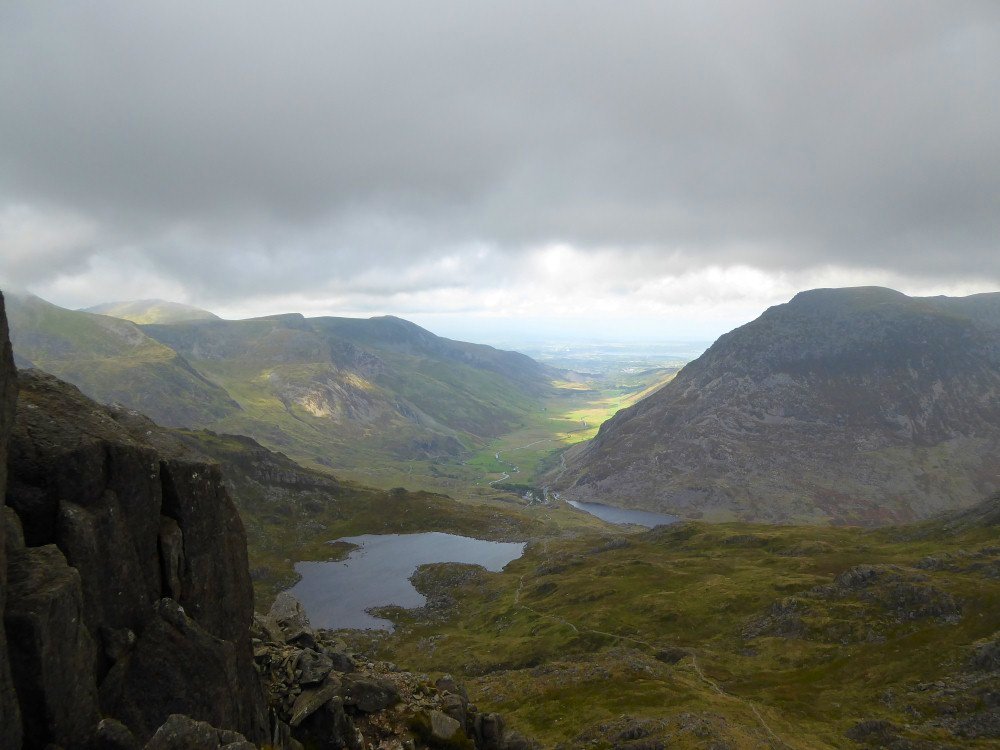 Looking over Llyn Bochlwyd again with the coast visible in the distance.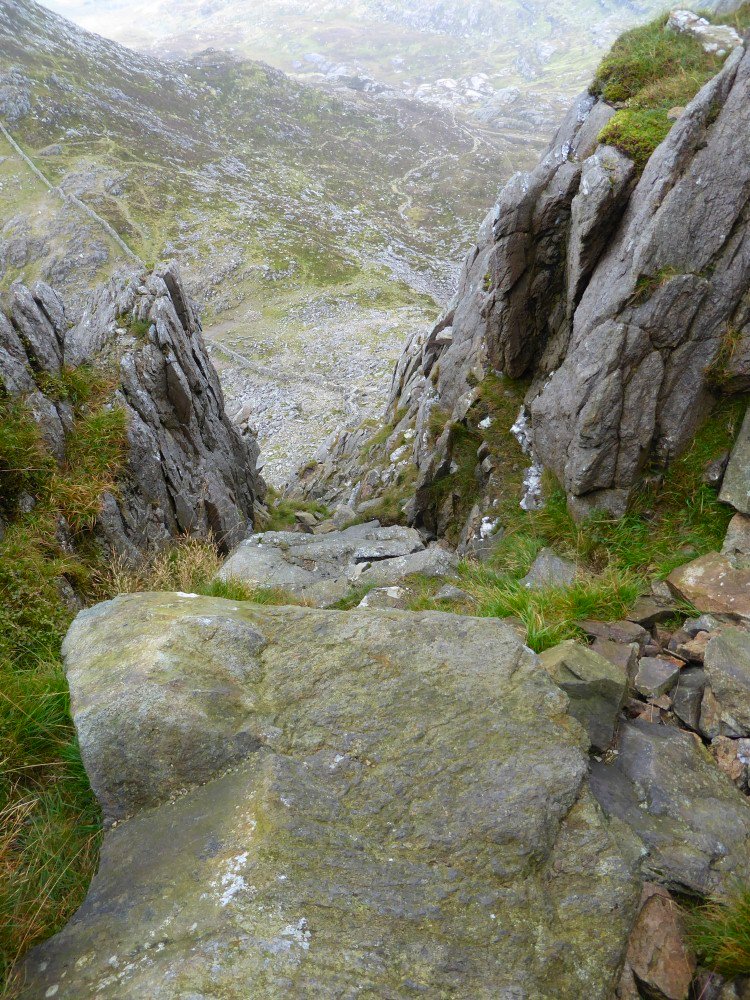 Sinister Gully.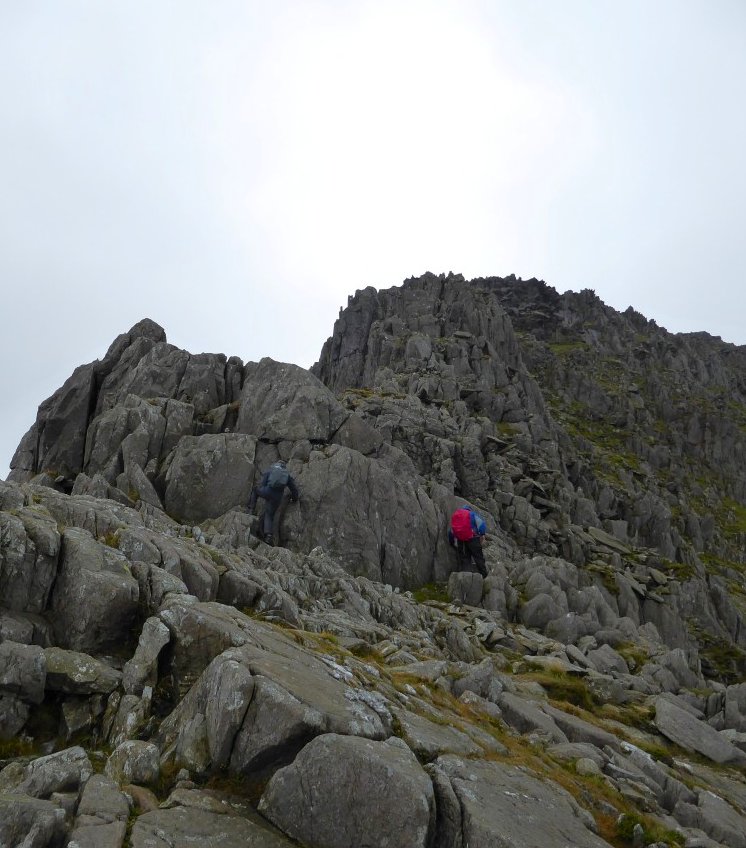 After sinister Gully there was a series of smaller scrambles and one tricky down climb..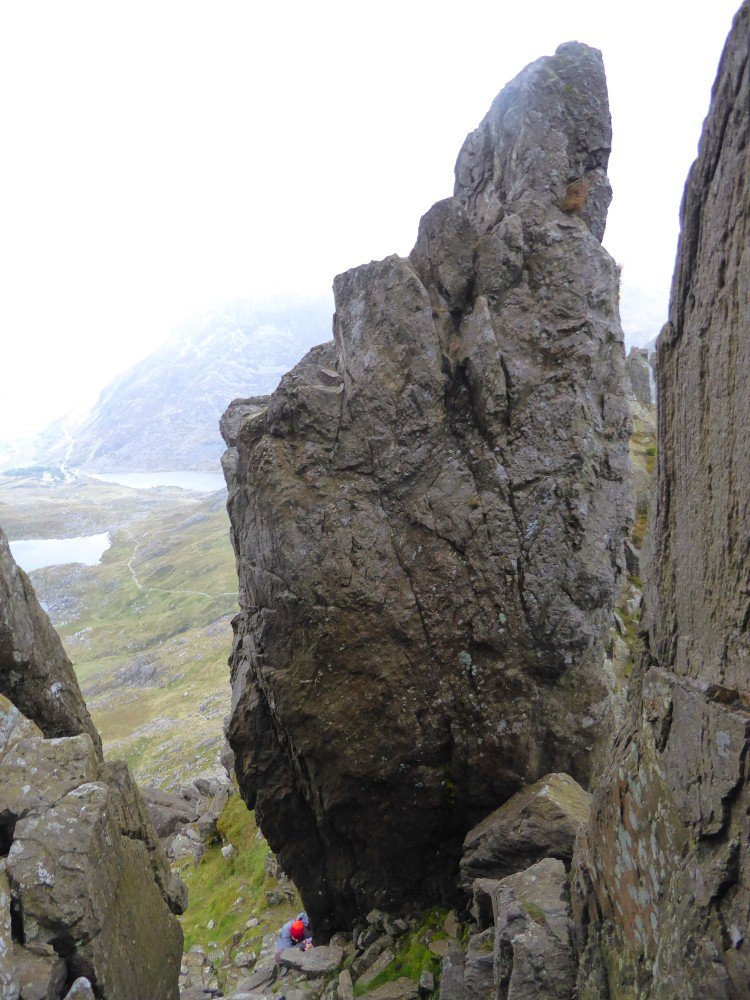 Some huge pinnacles had to be climbed around.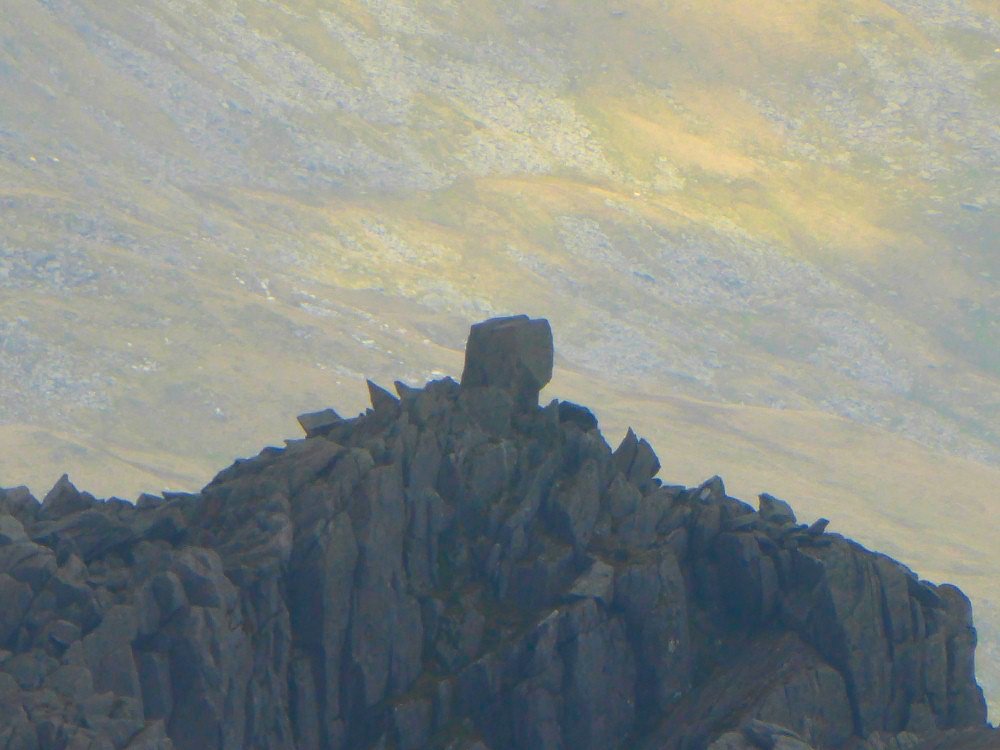 Zooming across to Adam and Eve on Tryfan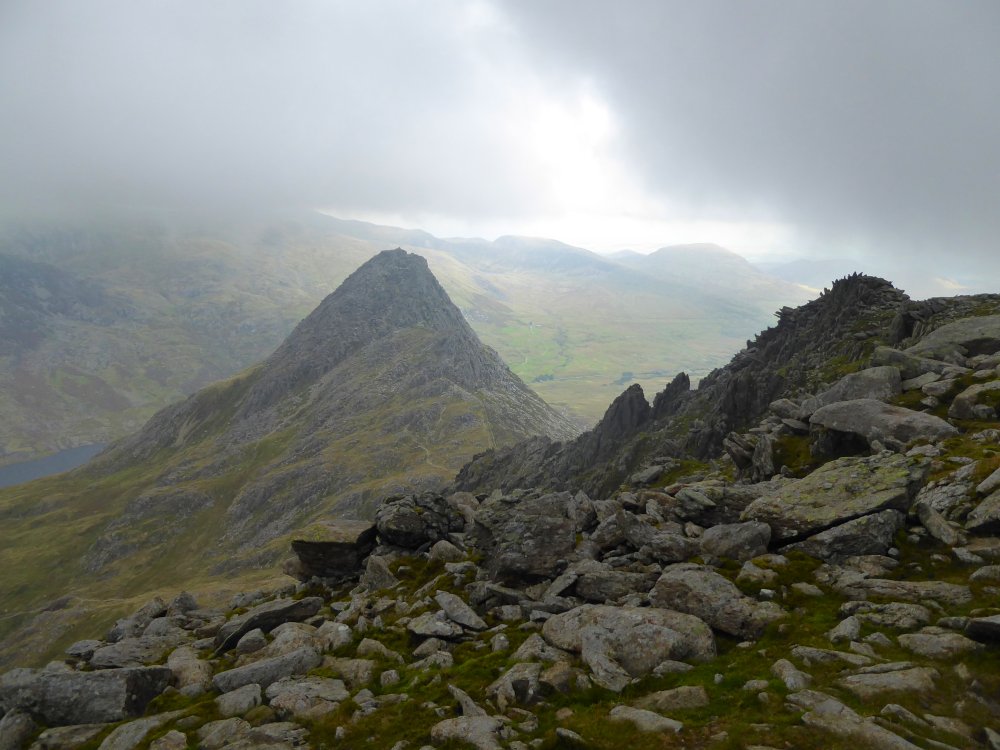 Tryfan and the profile of Bristly ridge. The wind found us here and was incredibly strong as we crossed over Glyder Fach. One gust in particular knocked us all off our feet.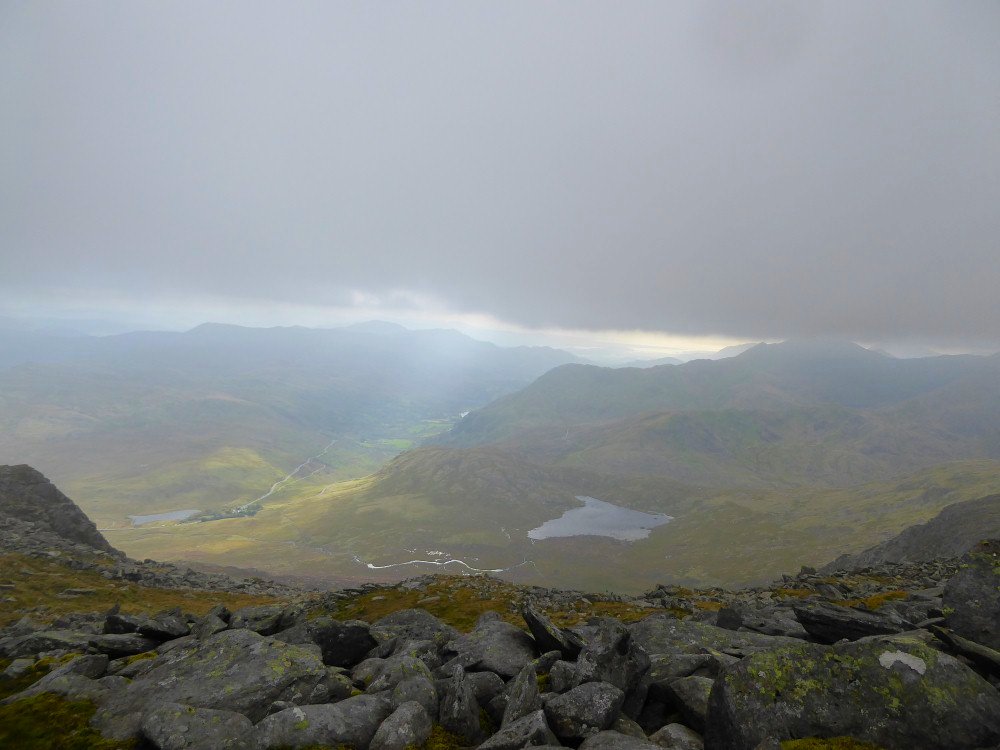 Crib Coch just in the cloud.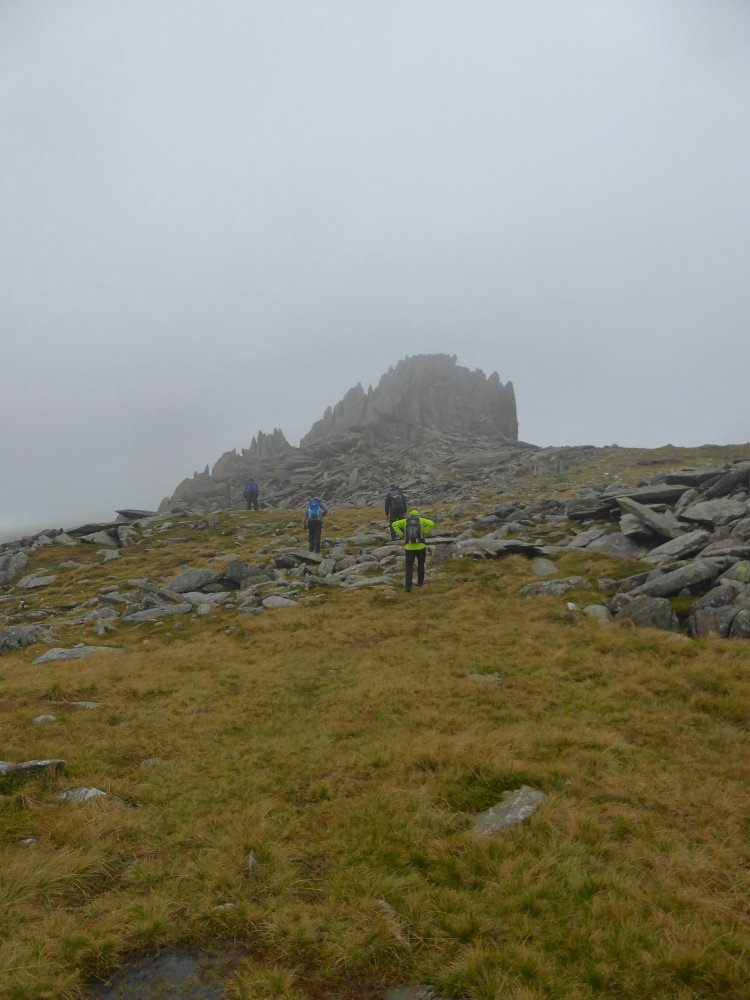 Castell y Gwynt.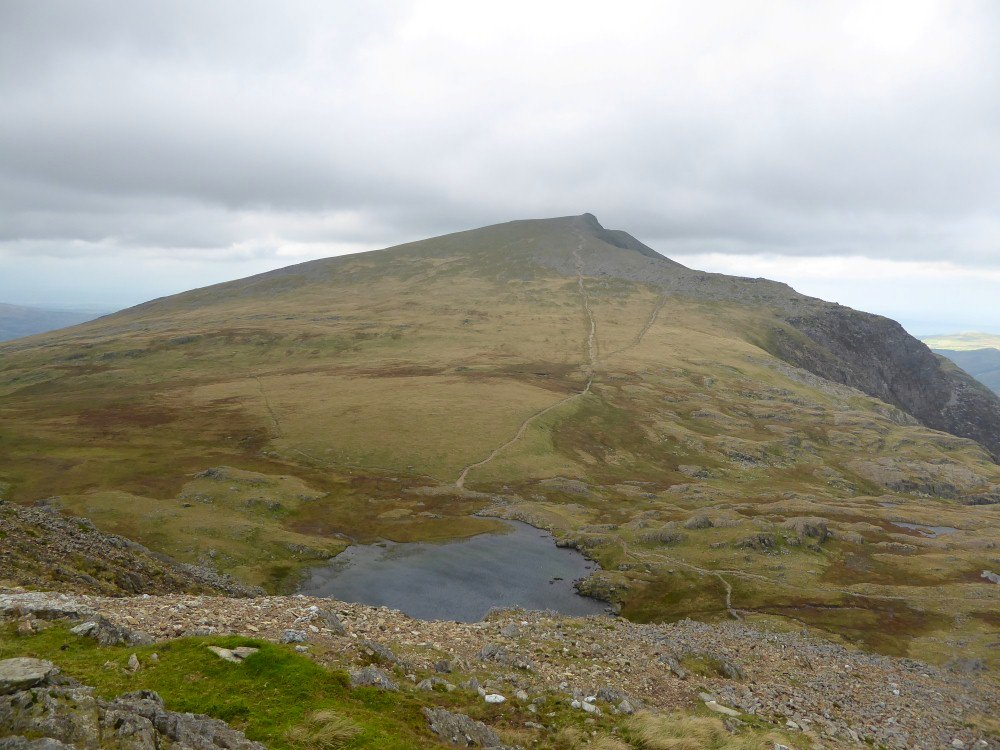 Thankfully after fighting the wind over Glyder Fawr conditions improved as we reached the scree path down to Llyn y Cwn. Y Garn is the hill ahead which I was glad to hear wasn't on our agenda today.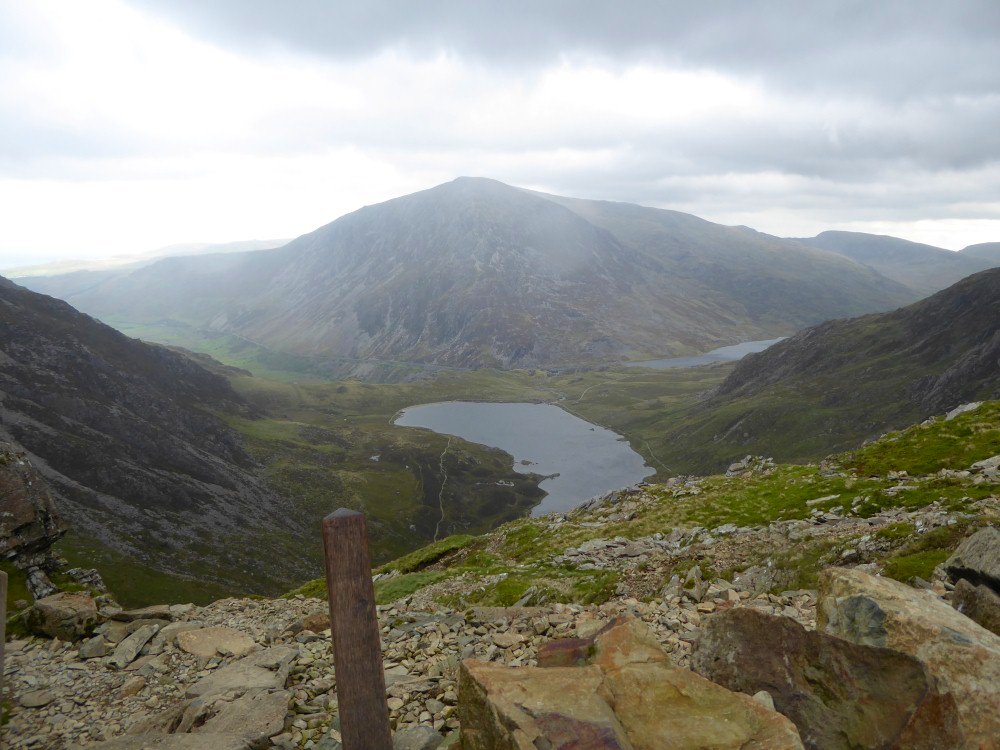 Llyn Idwal with Pen yr Ole Wen beyond from the start of the path down by the Devils Kitchen.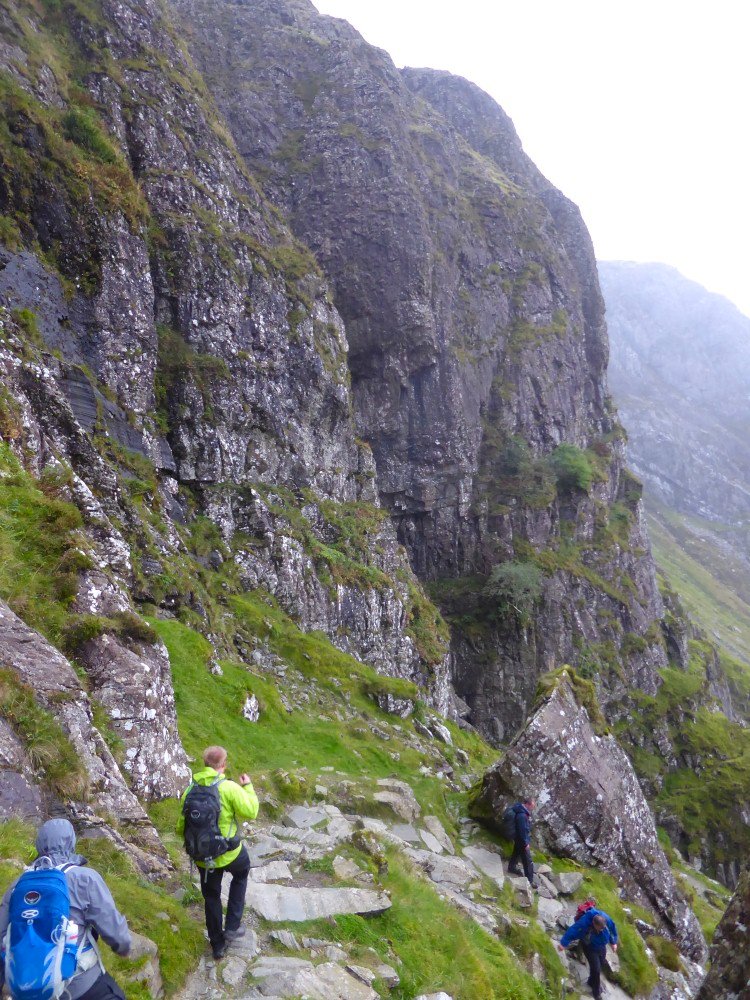 Passing the Devils Kitchen a great cleft in the cliff face. It started raining heavily here so it was camera away for the last mile or so down to the road.