WWW.KARLSWALKS.CO.UK
PICTURES AND TRIP REPORTS FROM MY WALKS IN THE ENGLISH LAKE DISTRICT
The Pike, Hesk Fell, Yoadcastle, Whitfell and Bigert
15th March 2015
Route. Holehouse Bridge - The Pike - Hesk Fell - Cockley Moss - Yoadcastle - Holehouse Tarn - Whitfell - Bigertmire Pasture - Bigert - Holehouse Bridge
(about 6 miles 1800ft ascent)
Just a short walk on a dull day today ( being mothers day we both had commitments later) The Birkett mopping up has started in earnest now so fells that had been put off for more exciting walks have now got to be done.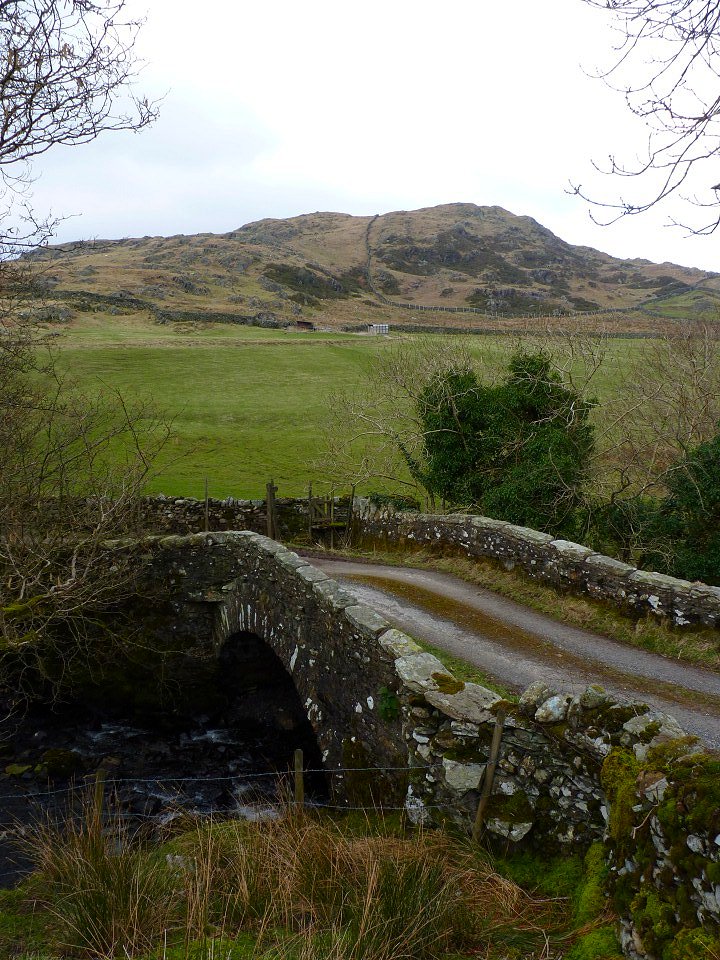 Our first fell of the day: The Pike seen from Holehouse Bridge.We just about managed to park up, there being even less space than last weeks walk.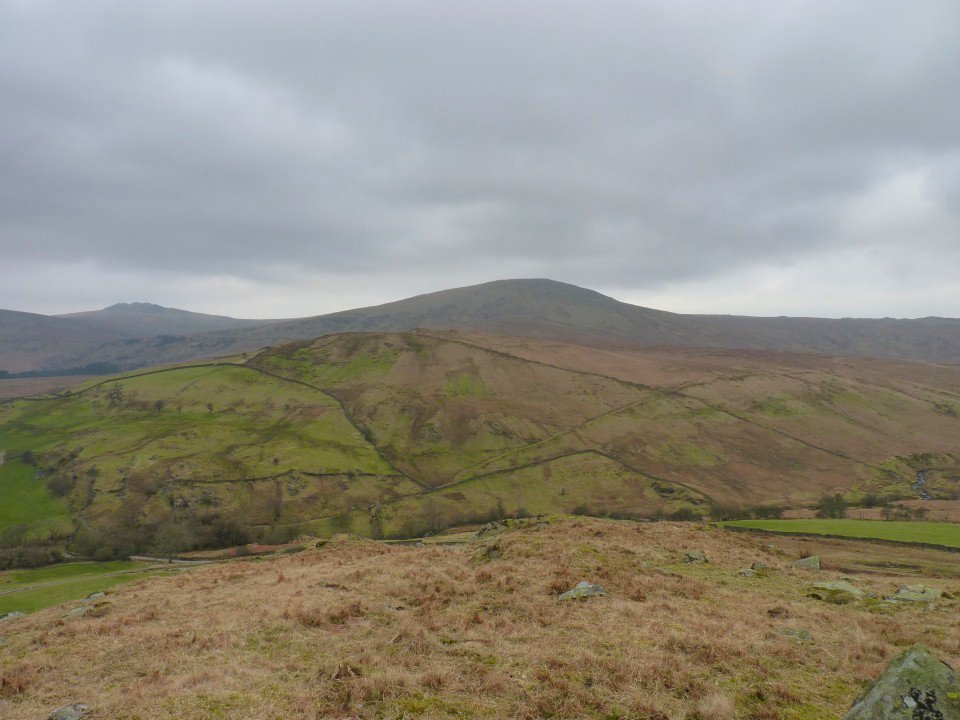 Looking over Bigert to Whitfell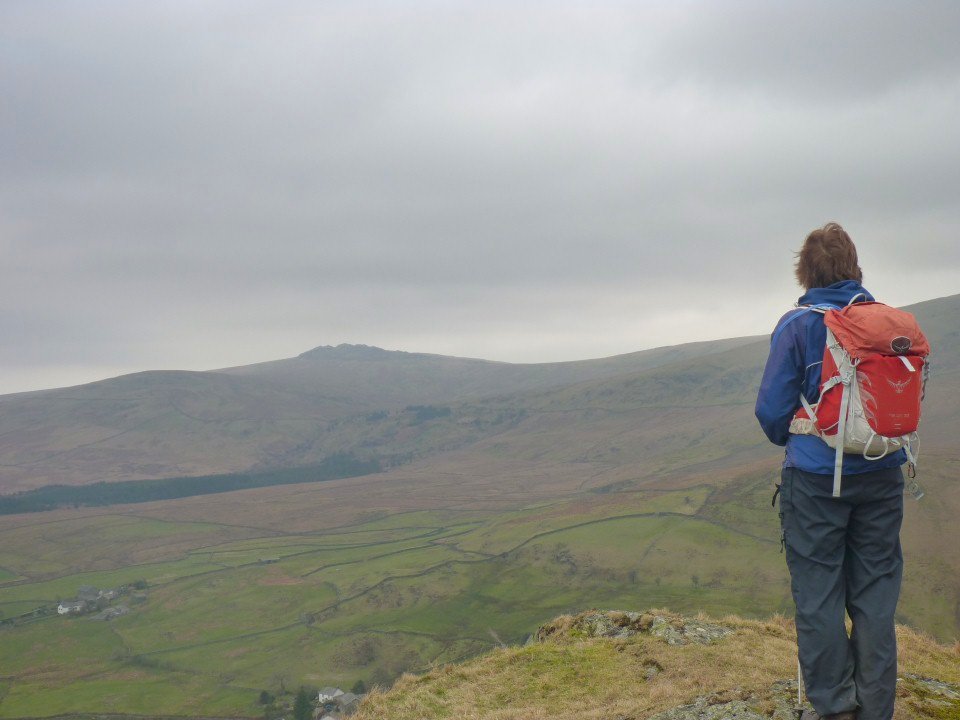 The Pike is well seen from around the Ulpha area and the pointy top is quite nice. Here Sue is looking over to the crinkly tops of Buckbarrow and Kinmont Buckbarrow.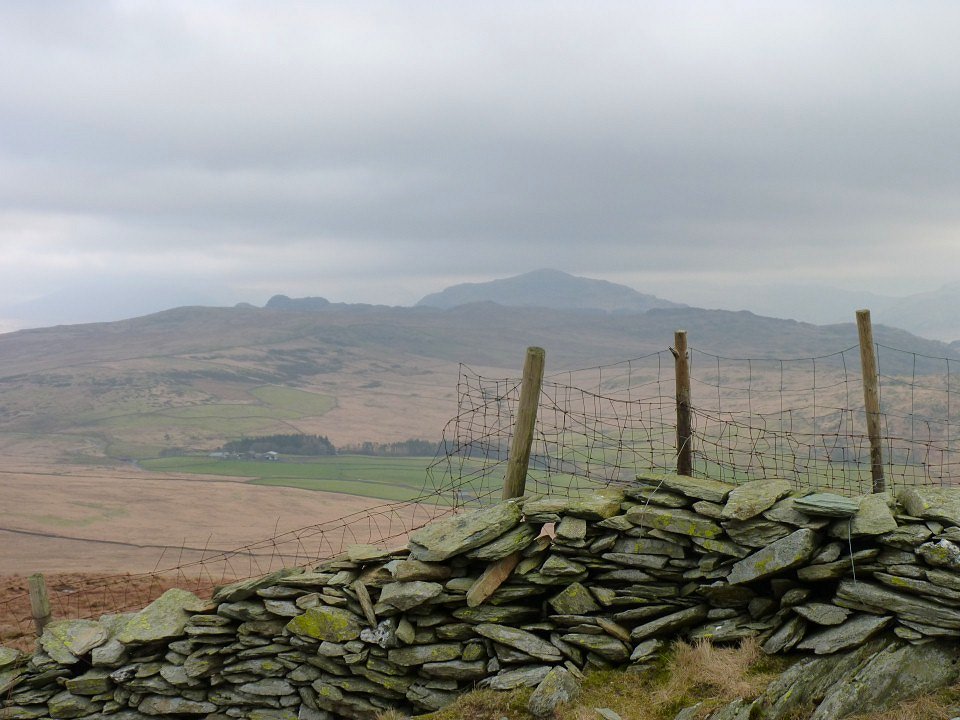 The distinctive shape of Harter Fell from The Pike ( the smaller dark fell to the left is Green Crag)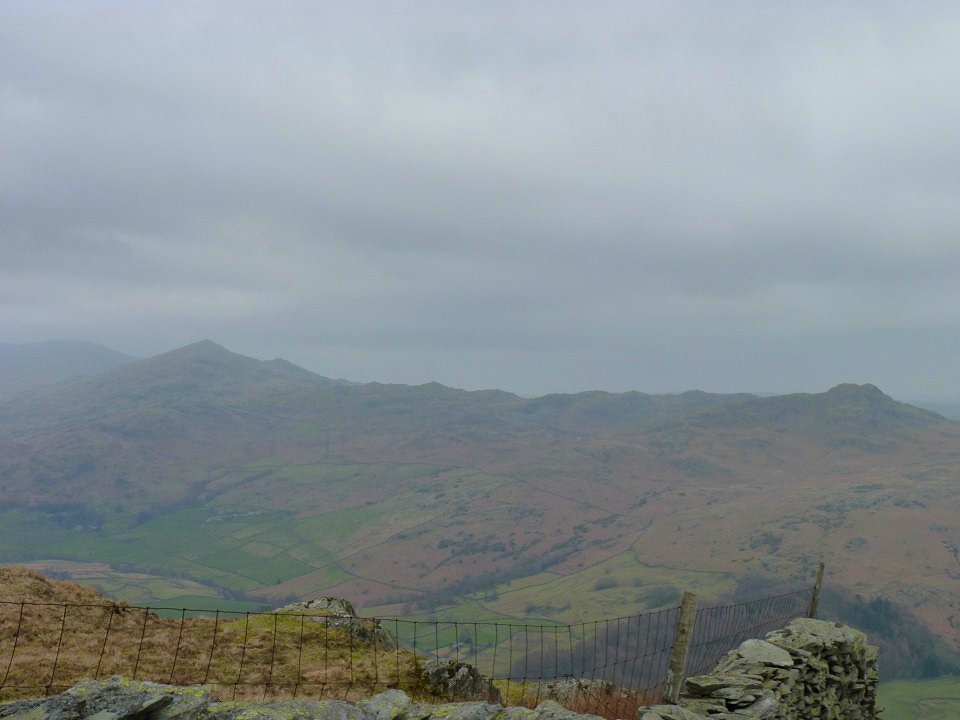 In the other direction you have the equally distinctive Caw on the left then the Fox Haw ridge then finally Stickle Pike.
Next stop Hesk Fell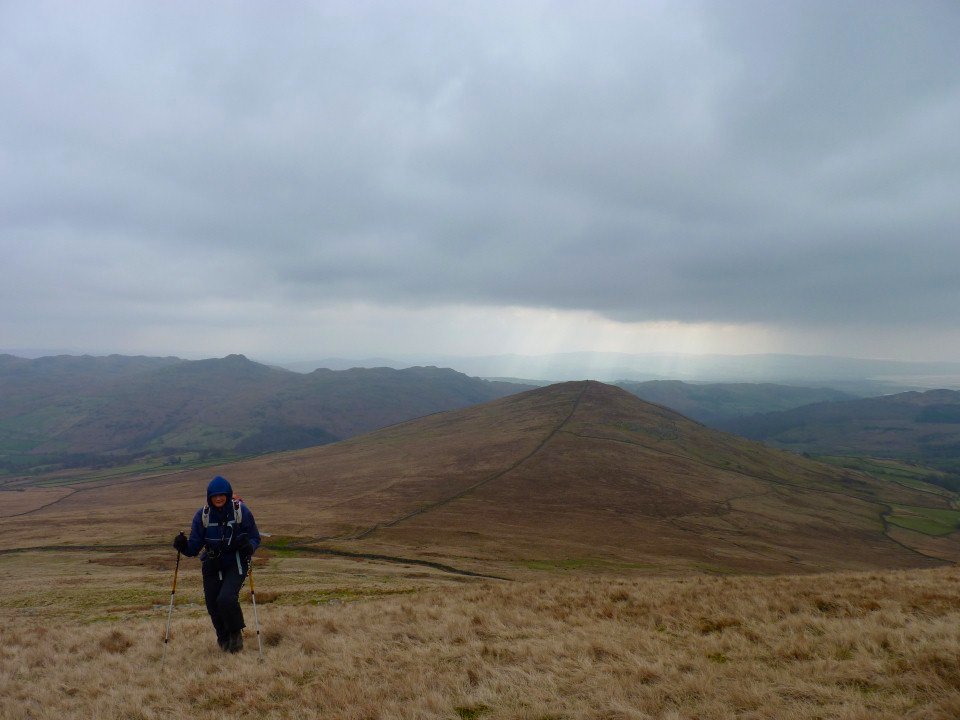 Looking back to The Pike from the plod onto Hesk Fell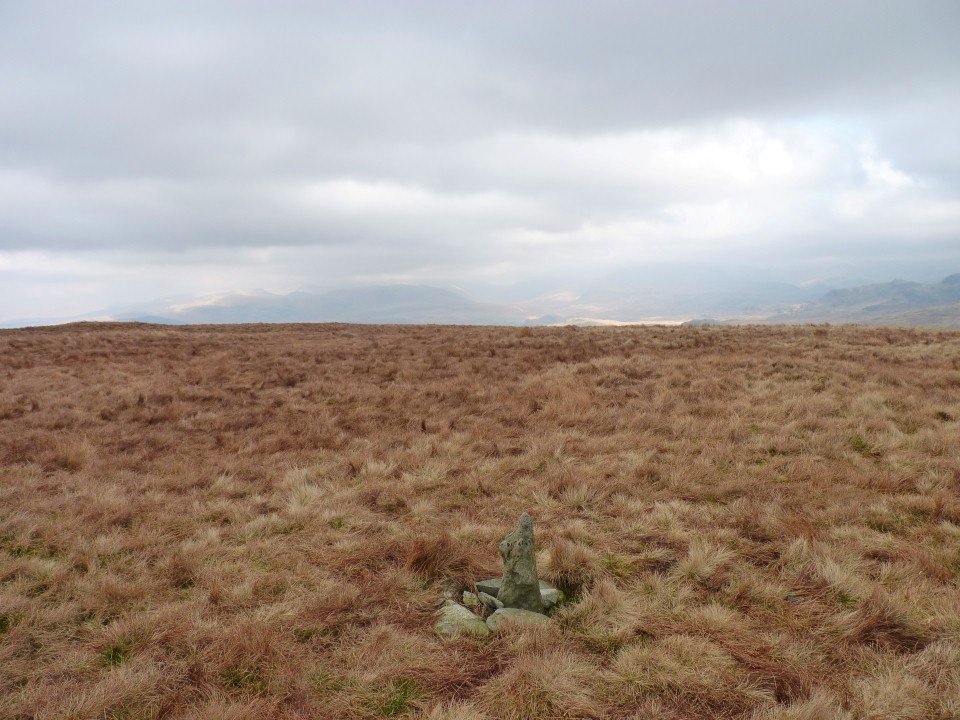 The view from the top of the high fells on a good day would be excellent but today I have to agree with Wainwright "The unattractive top offers no other inducements to linger" so we didn't.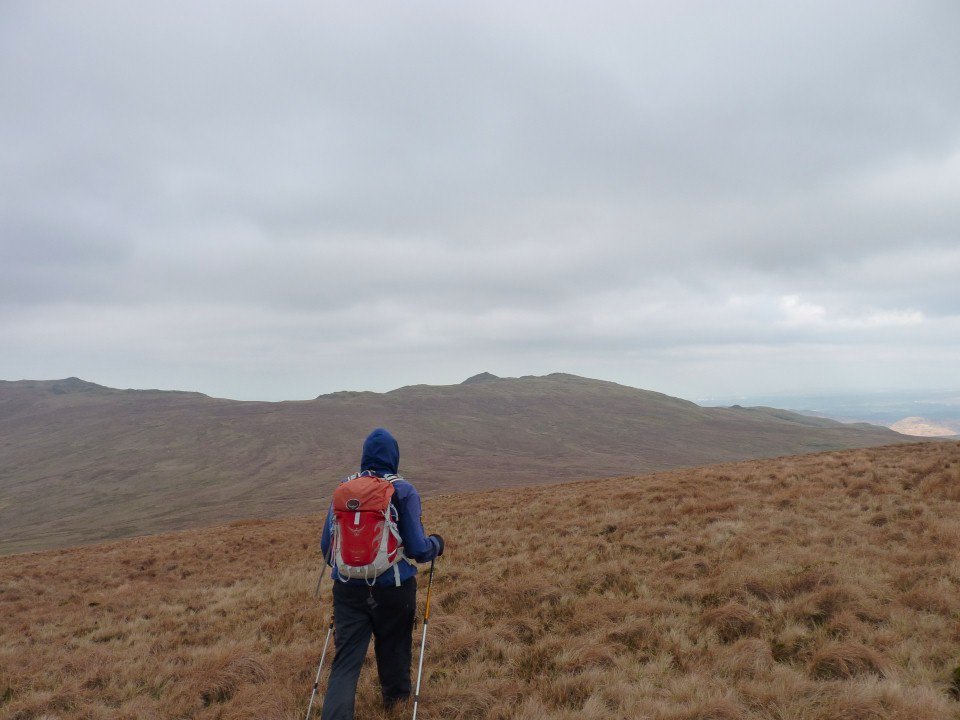 Yoadcastle is the prominent peak in the distance and although Sue has already bagged it we thought it would make a nice lunch stop.
Nice view of Devoke Water and it's boathouse from the drop down from Hesk Fell.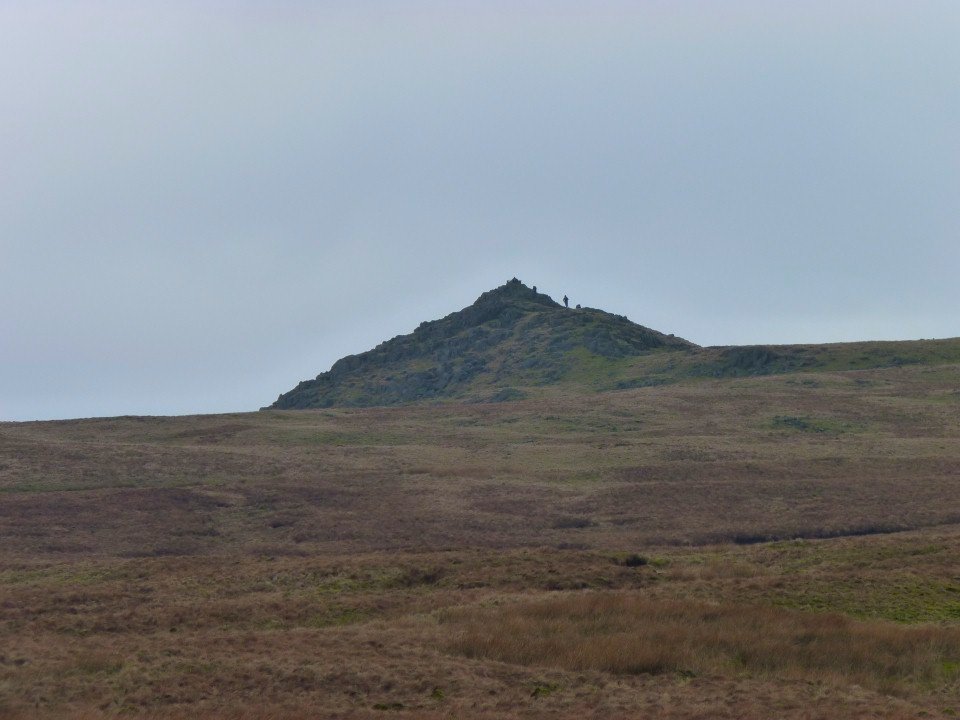 The fine rocky top of Yoadcastle. We were surprised to see a few other walkers today, these being not the most exciting fells and a dull day as well. We counted first two then more appeared and we made the final total ten.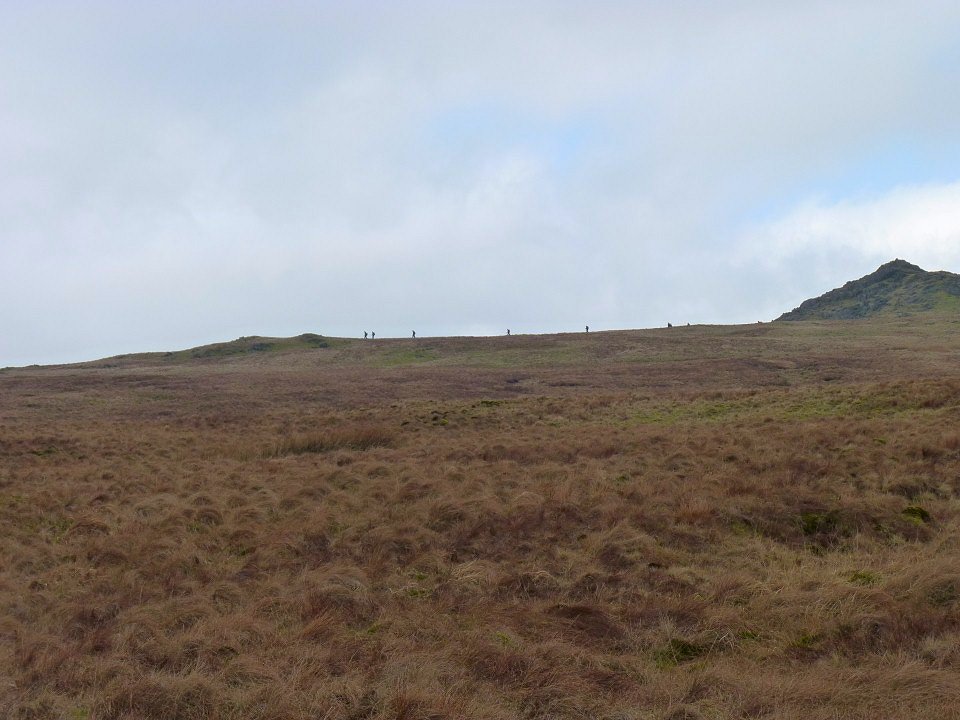 They were moving at a fair lick and we wondered if they were army cadets as they all seemed to be walking in line.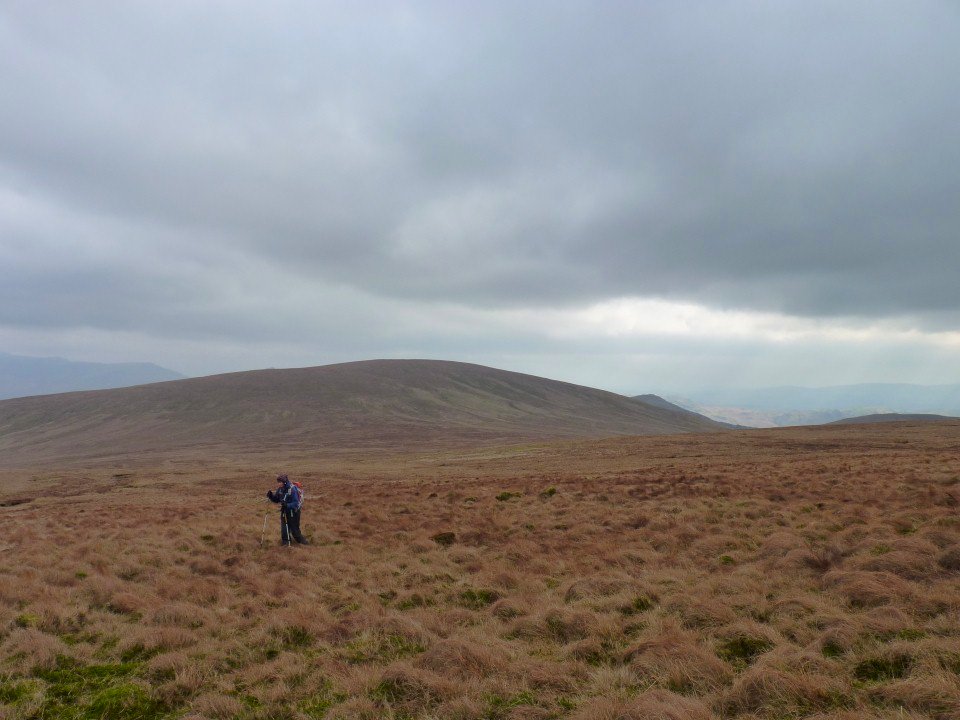 Looking back to Hesk Fell. The Pike is just peeping out on the right.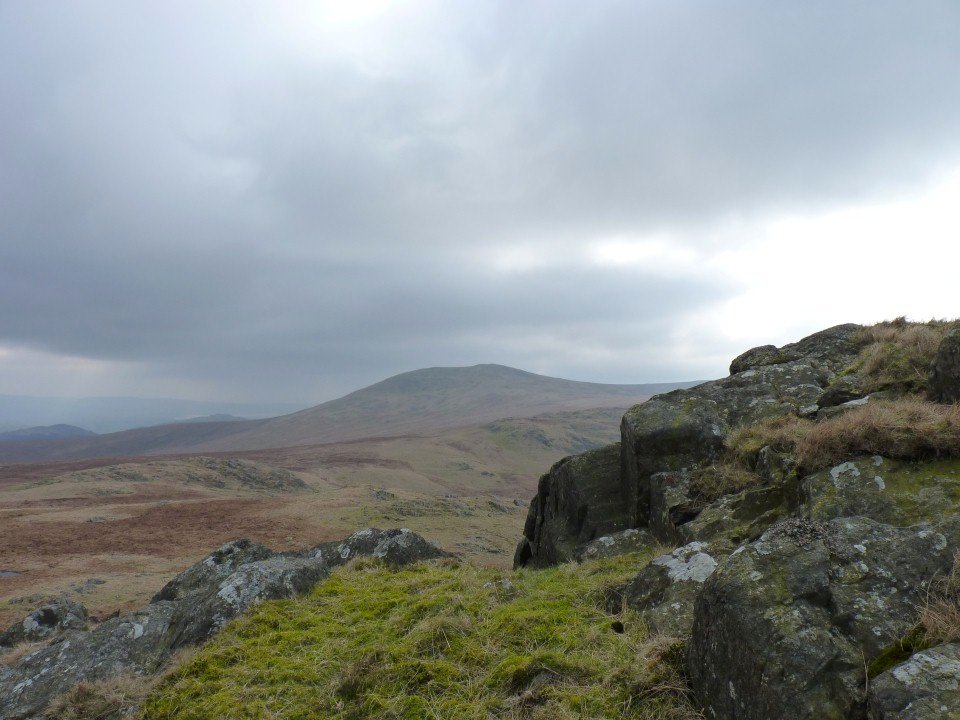 Whitfell from Yoadcastle.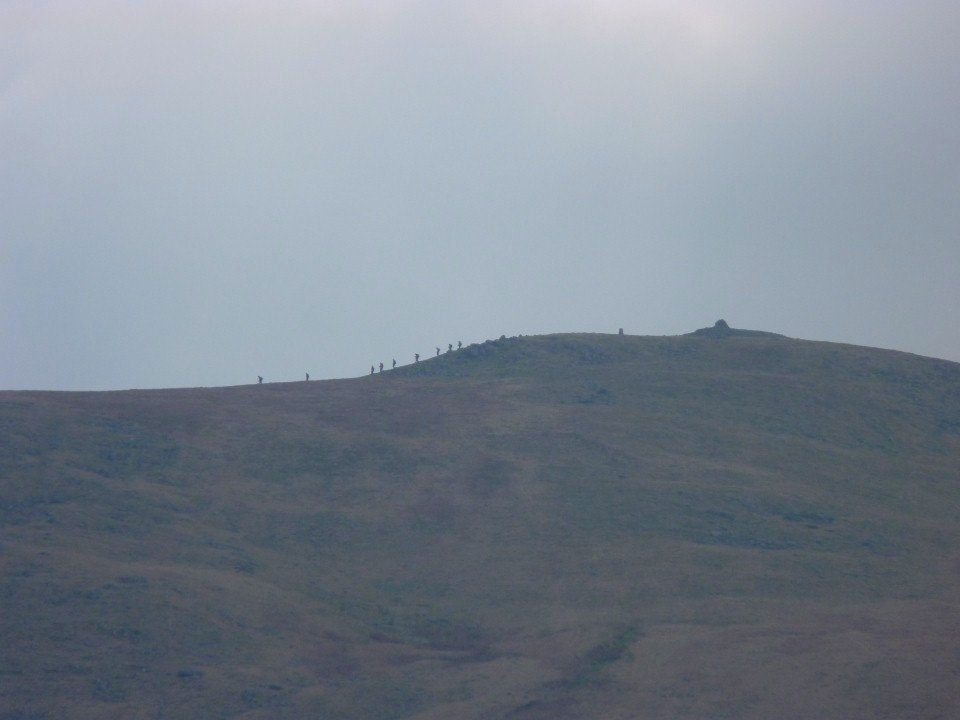 In the time we had a quick lunch the big group had conquered Whitfell and were heading off.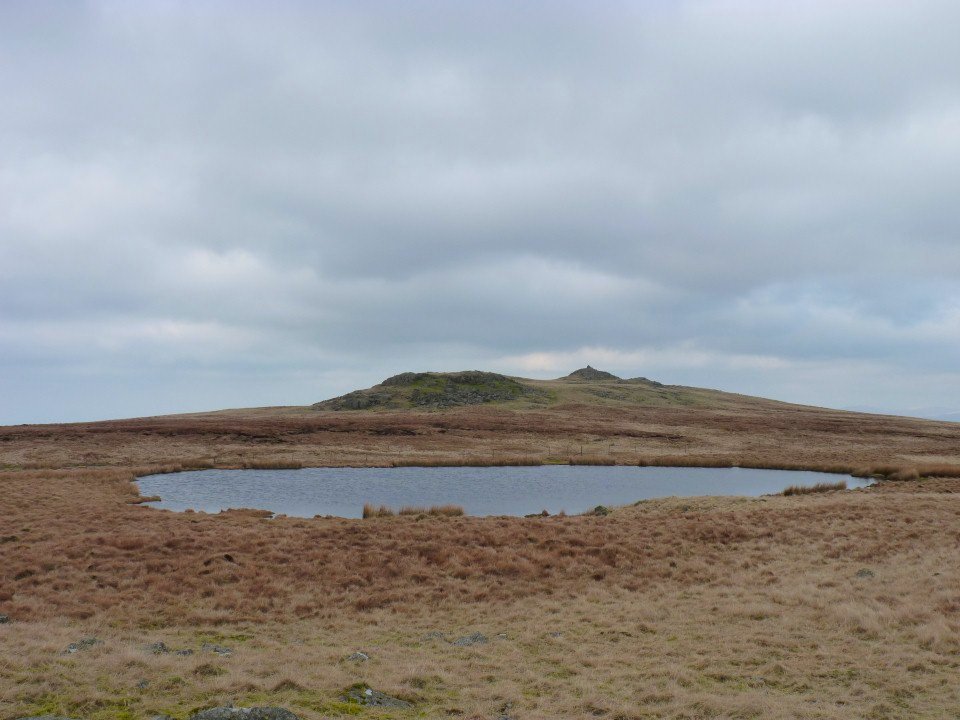 Passing Holehouse tarn with Stainton Pike behind.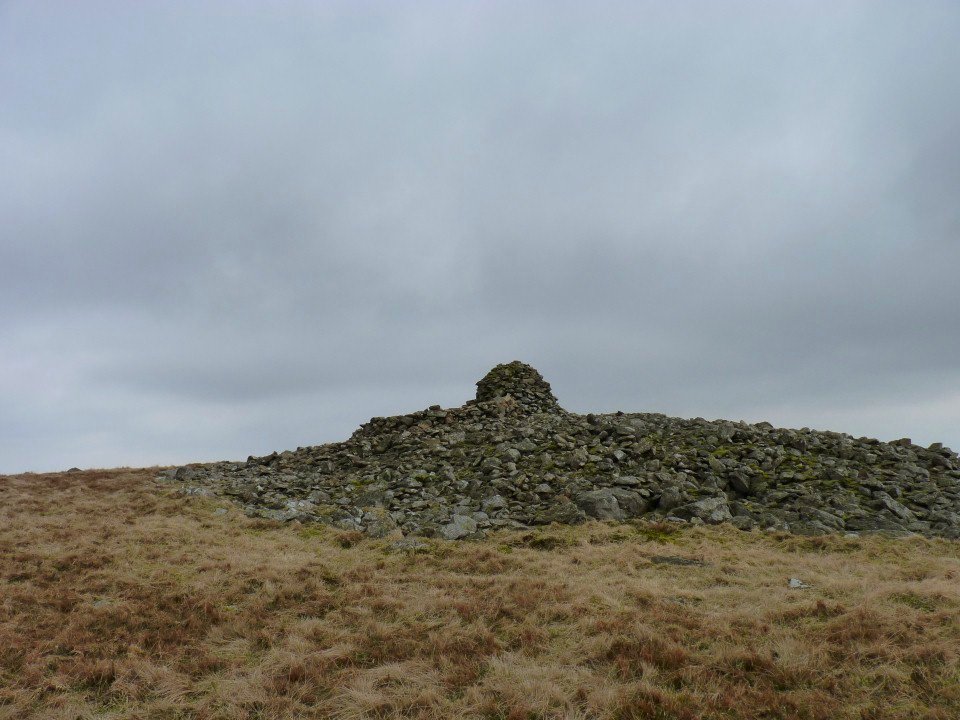 The fine cairn on Whitfell.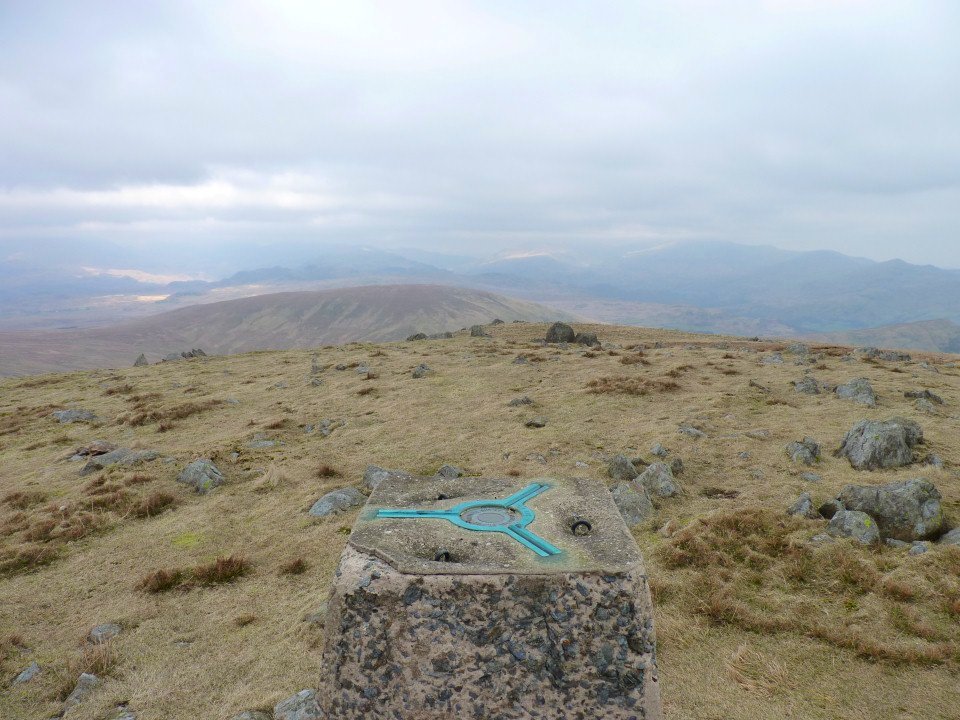 Again the view on a clear day would be extensive.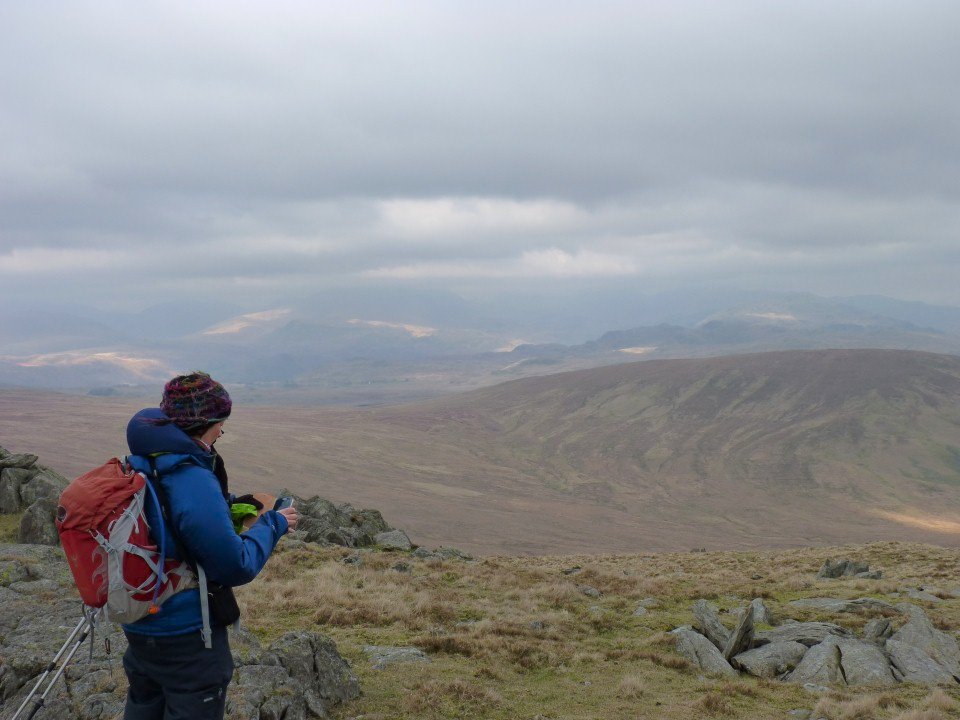 The sun teased us all day. Fleetingly highlighting the higher fells then moving away quickly.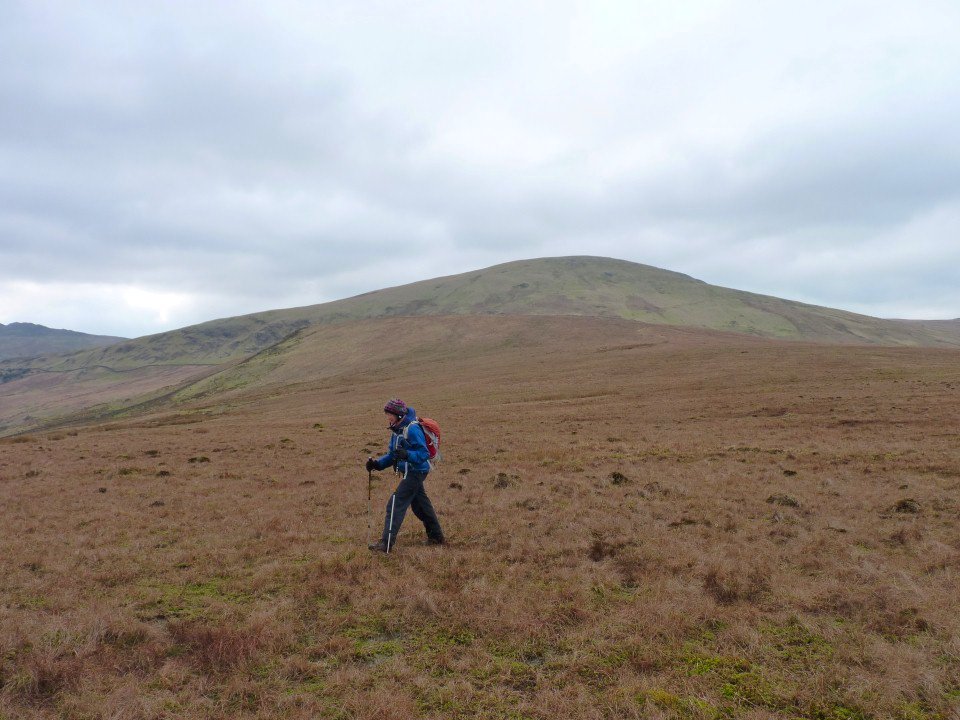 Crossing Bigertmire. Whitfell in the background.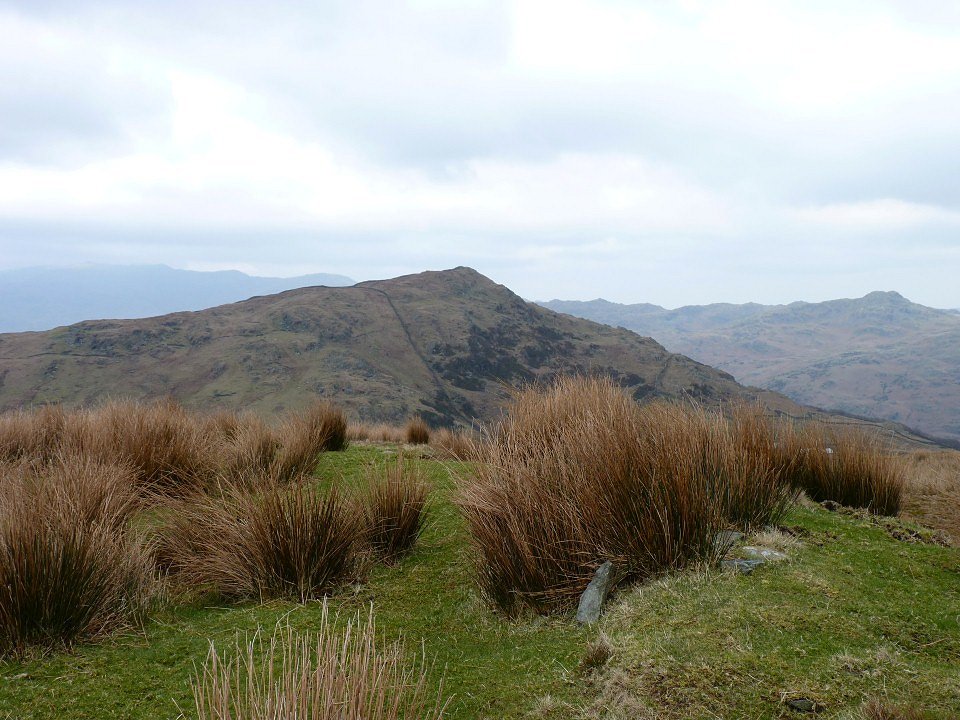 The (not very) exciting top of Bigert with The Pike in the background.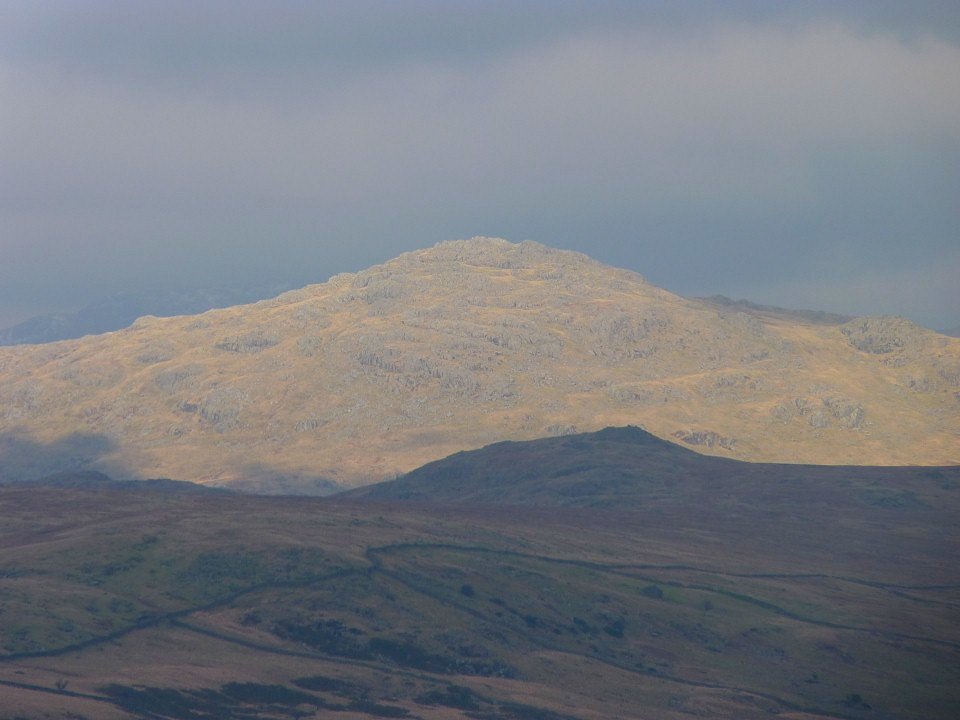 Harter Fell lit up by the sun.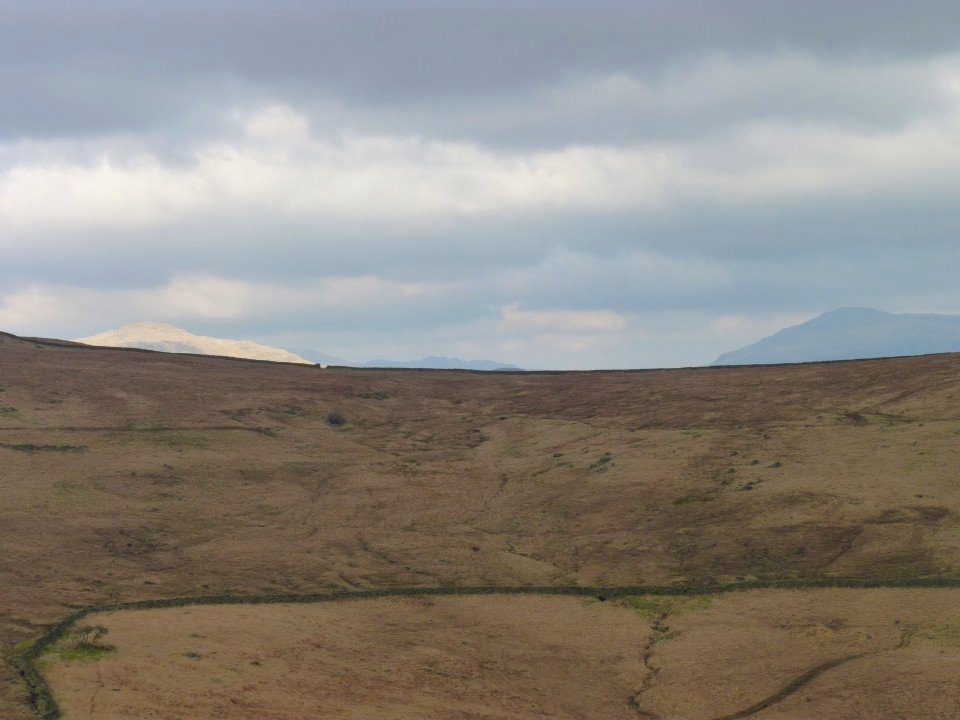 Harter Fell on the left and Grey Friar on the right seen over the strip of land connecting The Pike to Hesk Fell