WWW.KARLSWALKS.CO.UK
PICTURES AND TRIP REPORTS FROM MY WALKS IN THE ENGLISH LAKE DISTRICT
Bannisdale Horseshoe
8th March 2015
Route. Dryhowe Bridge - Whiteside Pike - Todd fell - Capplebarrow - Ancrow Brow ( Birkett) - Long Crag on Bannisdale Fell - White Howe - Borrowdale Head - Lamb Pasture - Dryhowe Bridge
(about 7 miles 200ft ascent)
Sue is within sight of the finishing line in her Birkett bagging quest and today we travelled over to the Shap Fells for a horseshoe above the remote Bannisdale valley.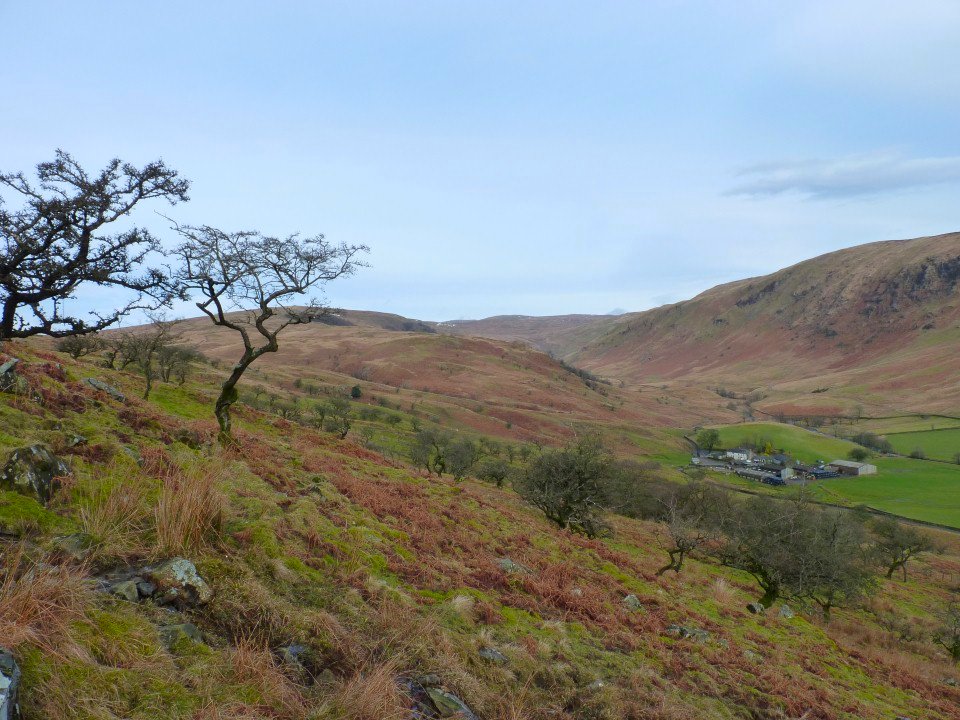 Looking up Bannisdale from the steep direct route from Dryhowe Bridge ( where parking is very limited, space for one or two cars only)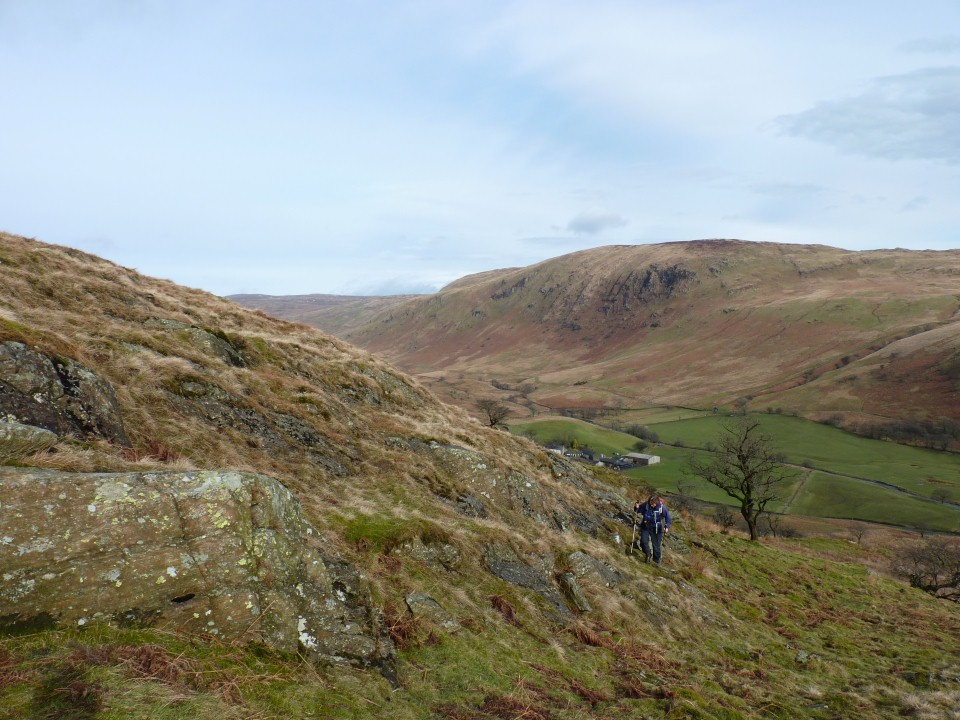 Climbing a bit higher. Although cold the weather was shaping up nicely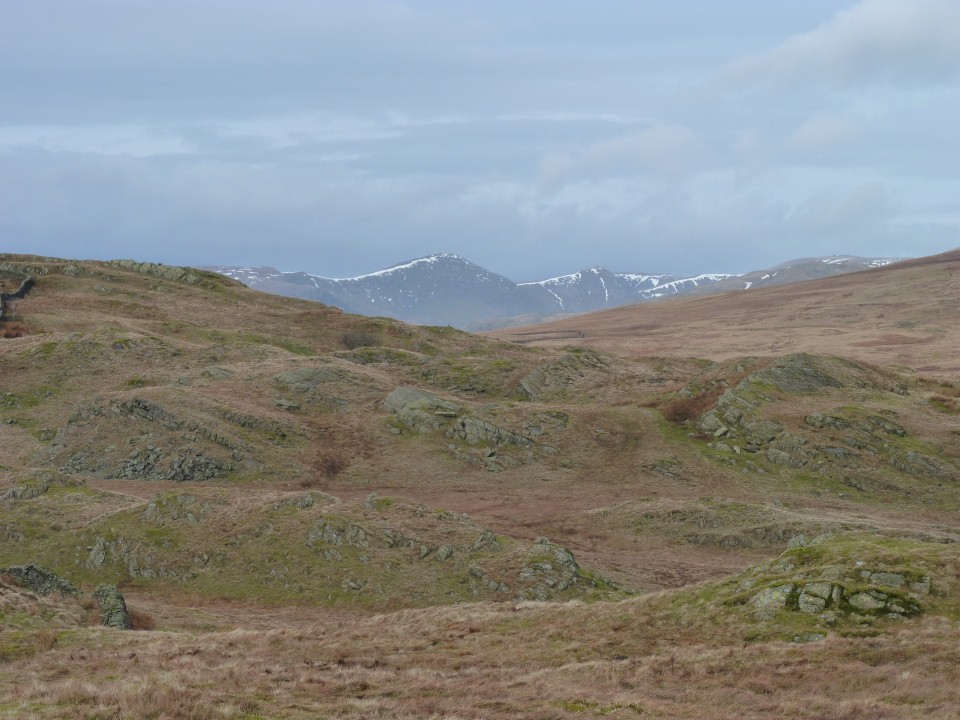 Soon the Ill Bell ridge appears.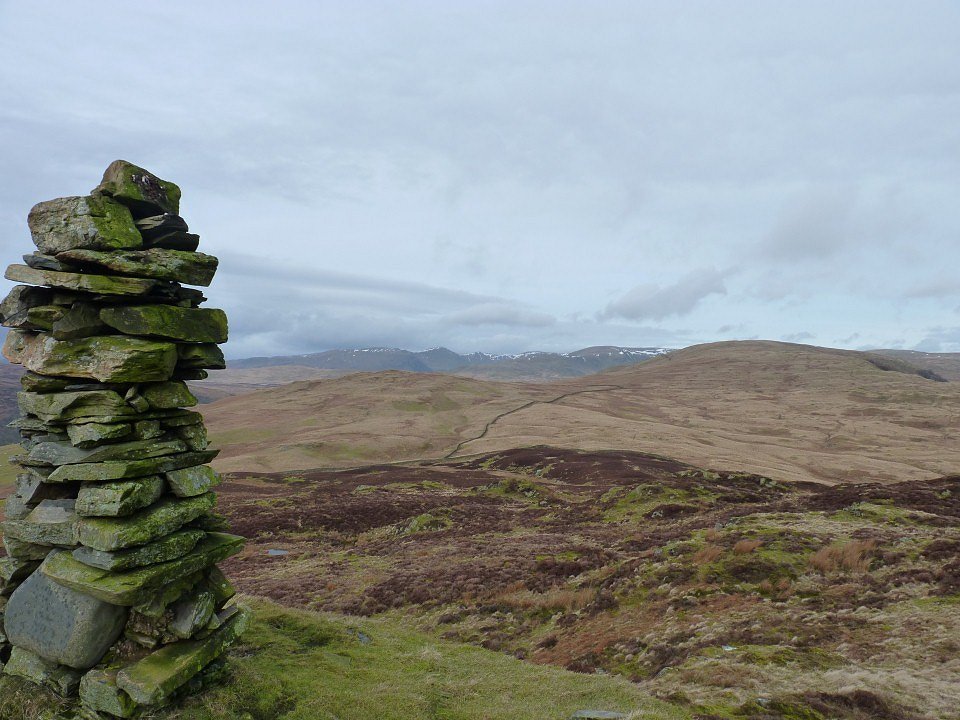 Shapely cairn on Whiteside Pike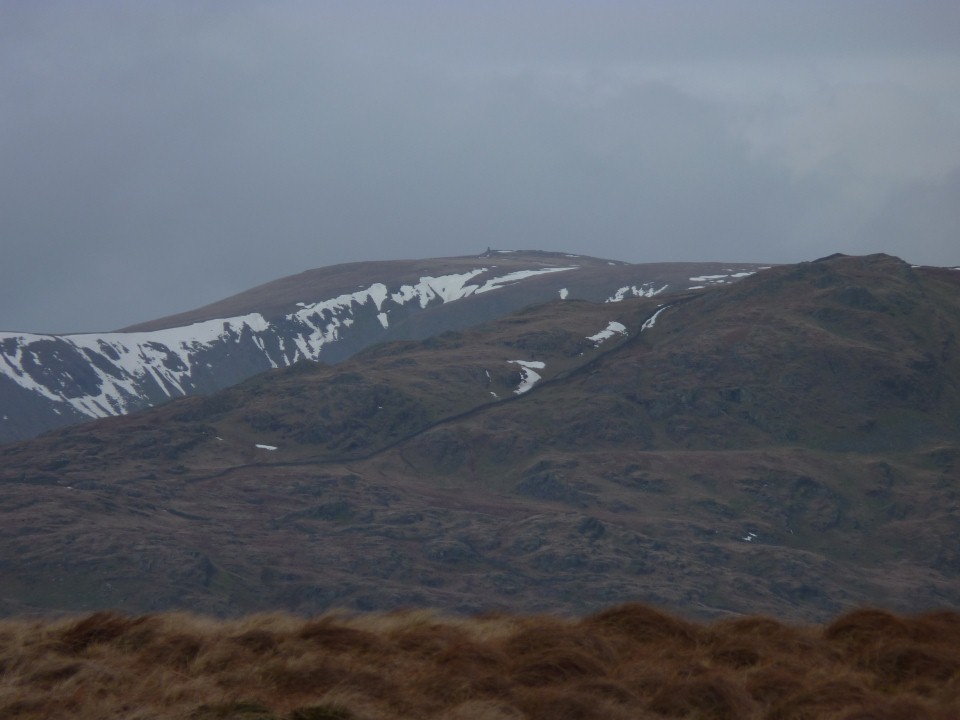 Zooming over Shipman Knotts to Thornthwaite beacon.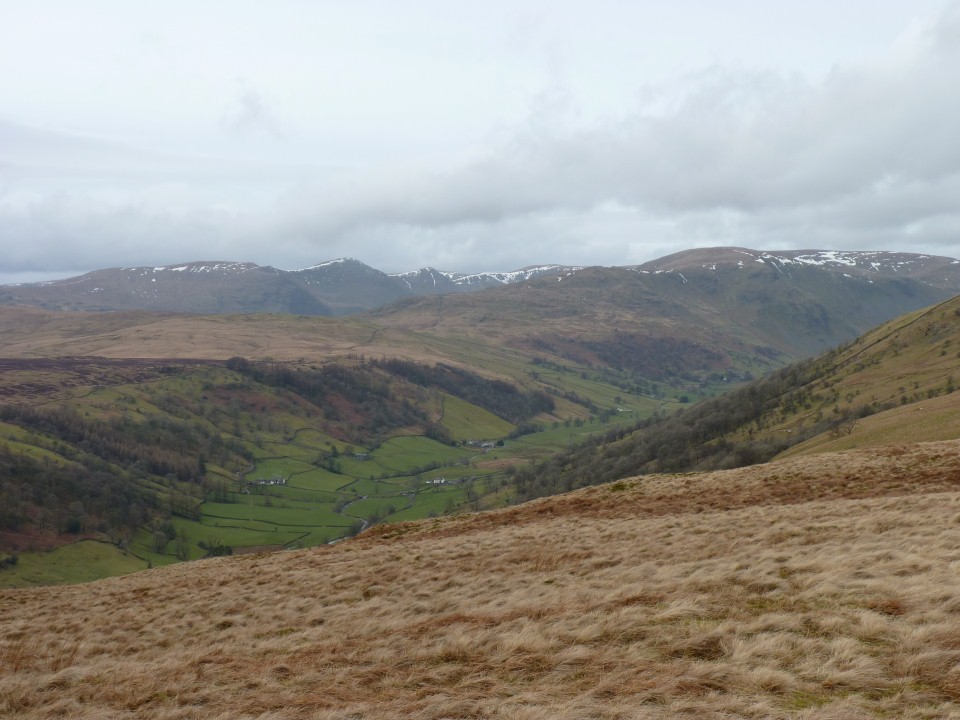 Looking at the Kentmere Horseshoe from Todd Fell.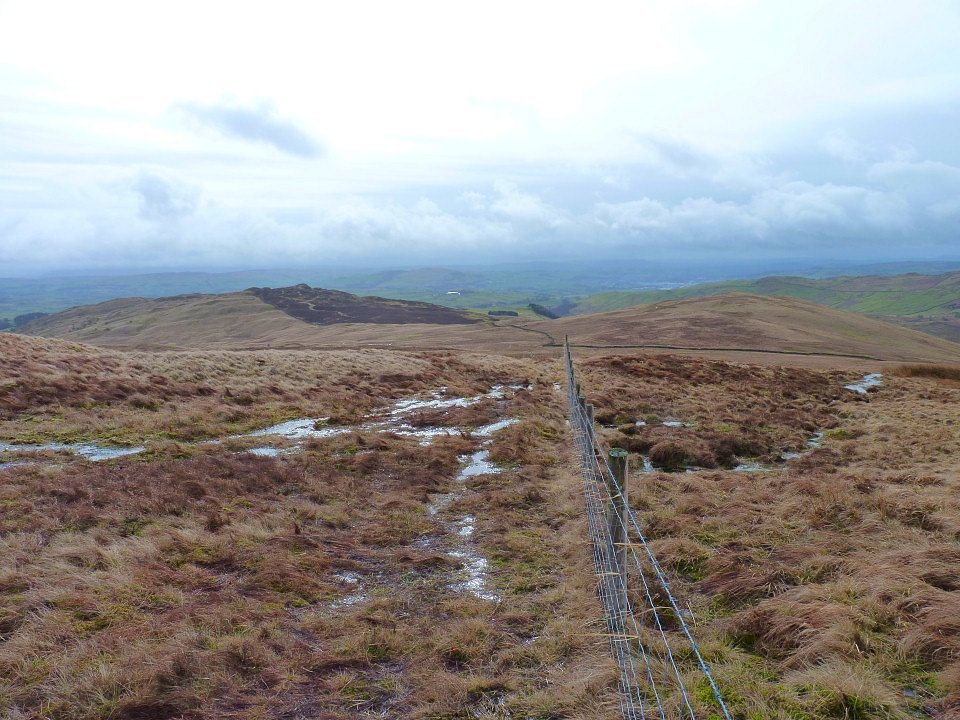 Climbing up to Capplebarrow the ground was very wet. Whiteside Pike is on left, Todd Fell on the right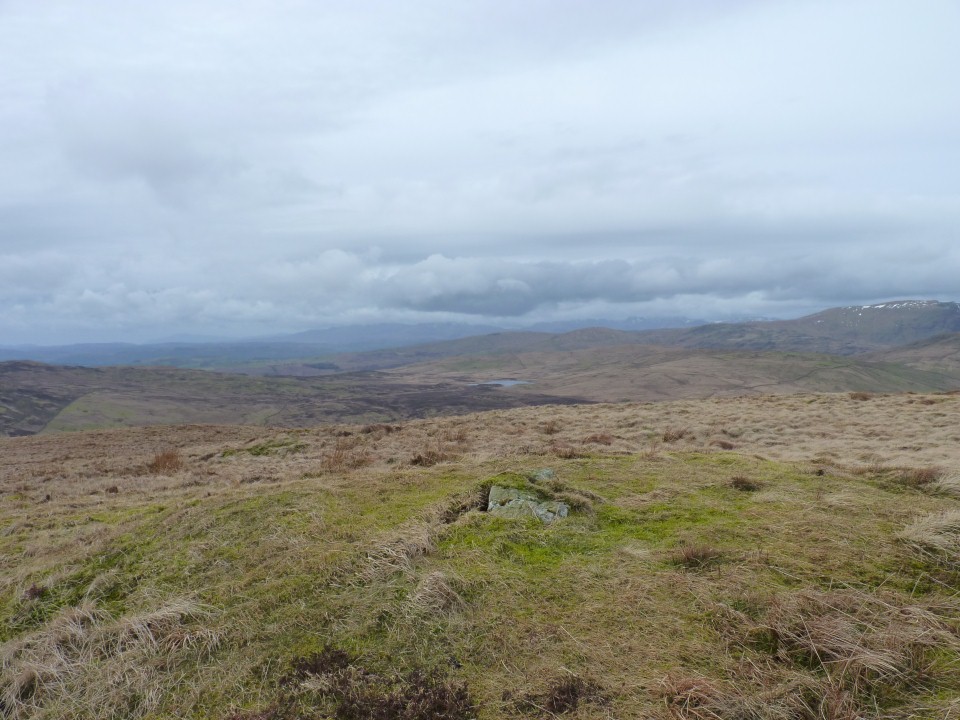 Skeggles water from Capplebarrow. Black Combe and the Coniston fells in the far distance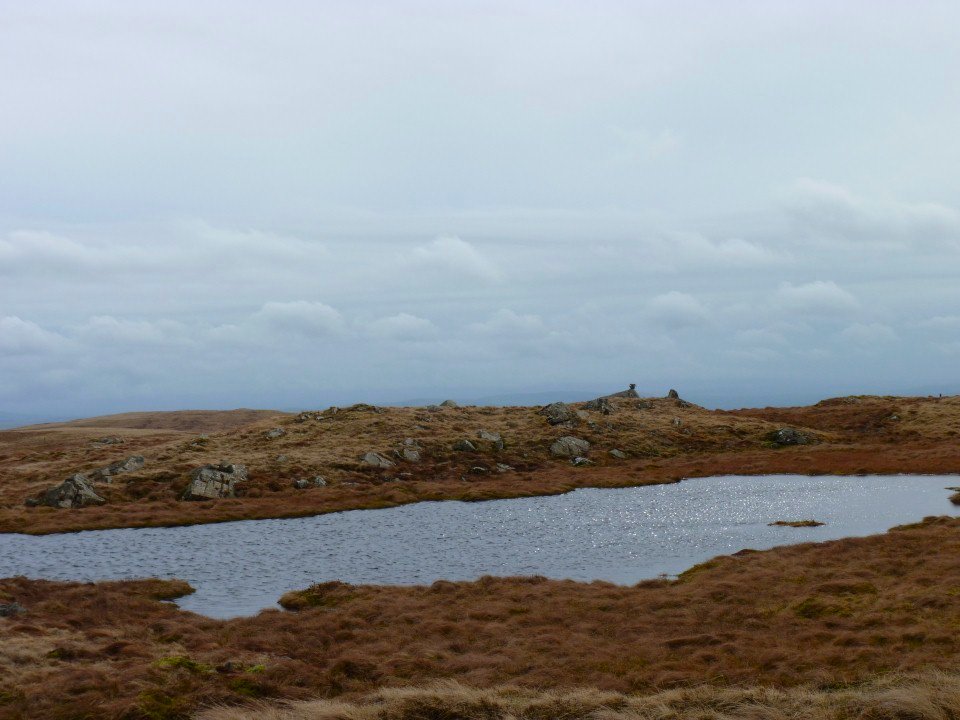 Nice tarn passed on the way to what Birkett calls Ancrow Brow (555m) but is before the Ancrow Brow named on the OS map.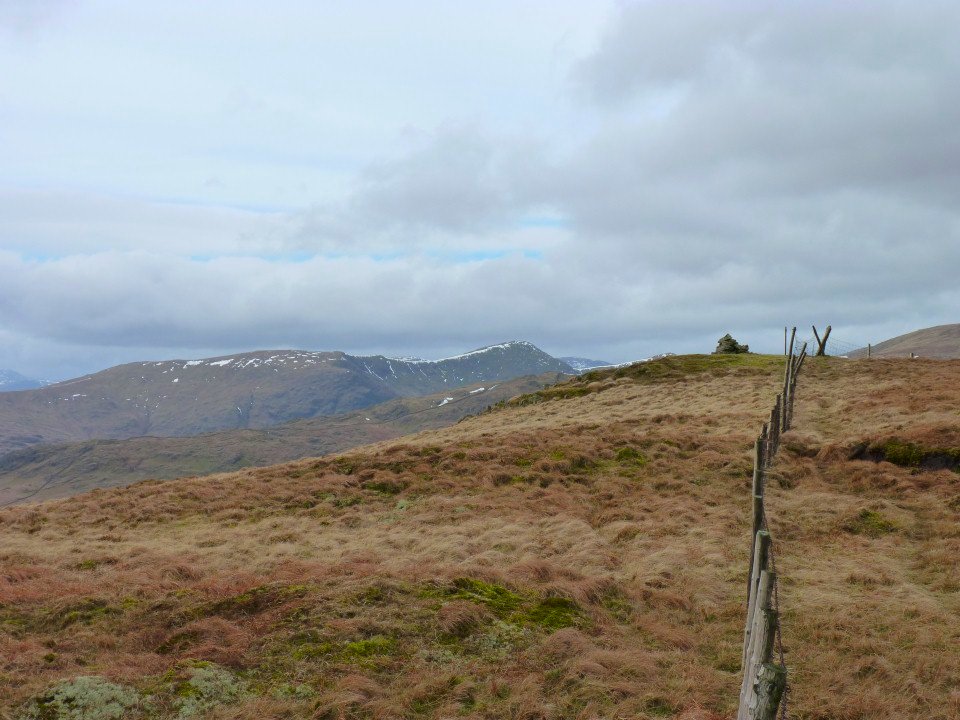 The 555m top of Ancrow Brow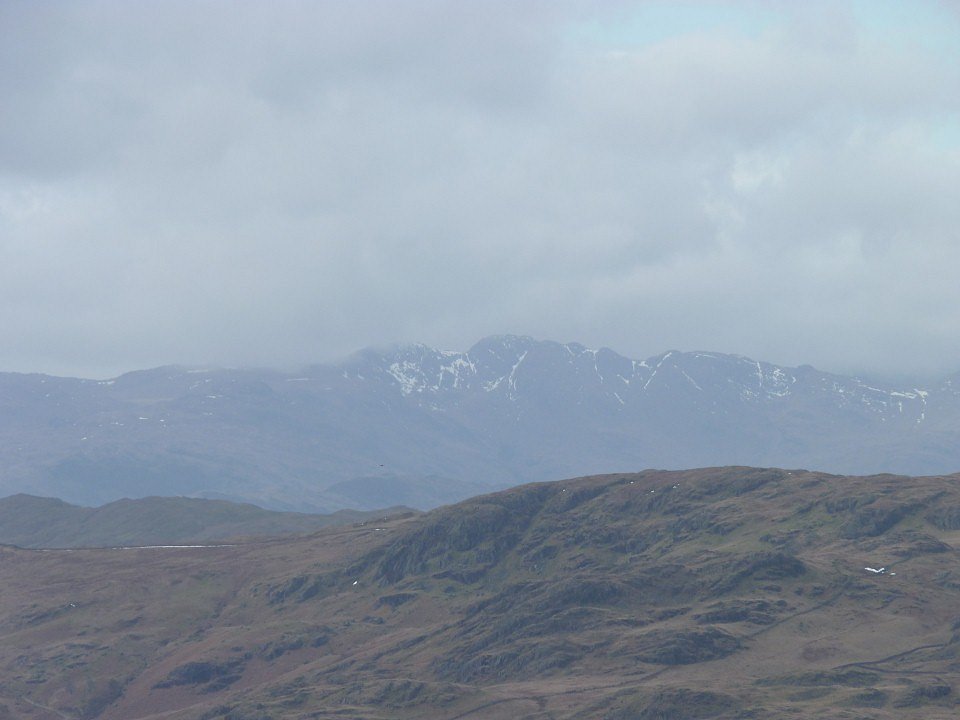 The snow has nearly gone from the high fells.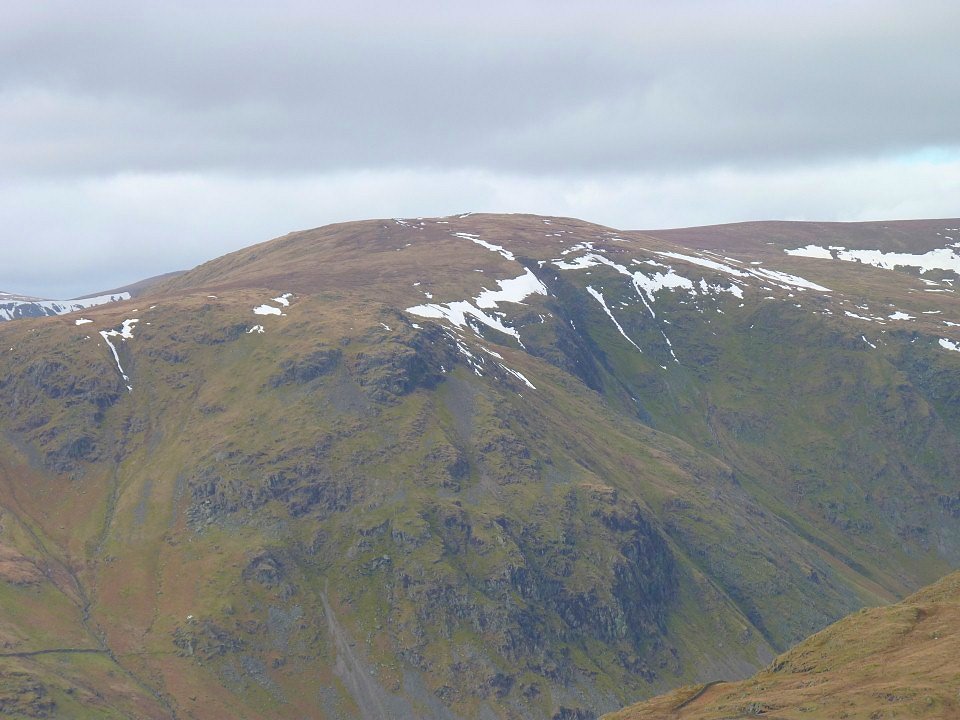 Zooming in on Goat Scar and Kentmere Pike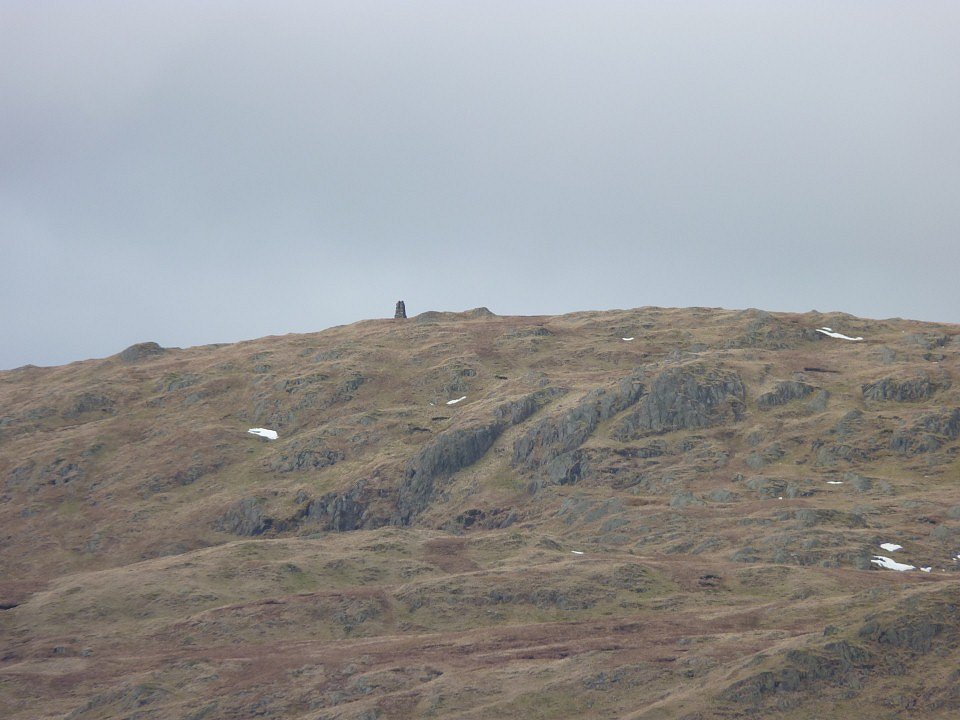 The survey column on Tarn Crag.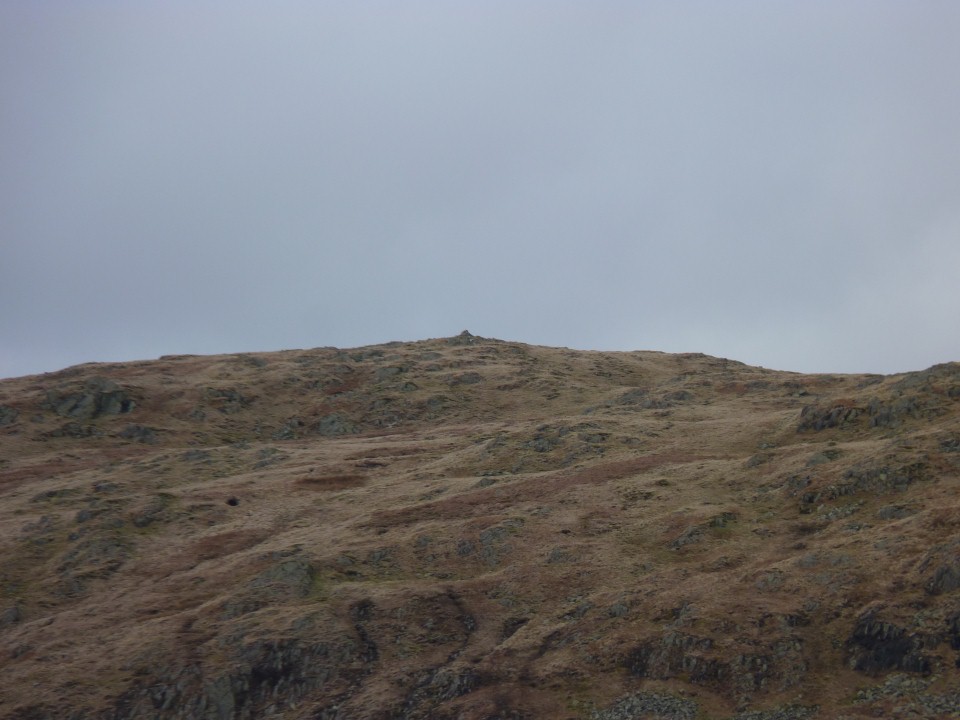 And a bit to the right is Grey Crag.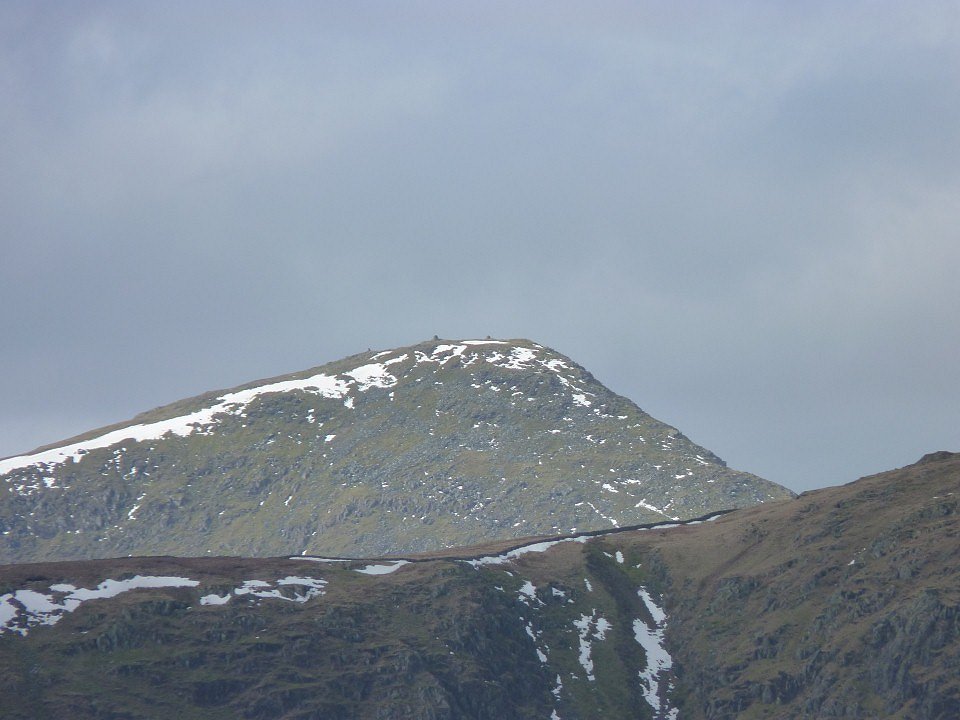 The cairns on Ill Bell clearly seen as we round the head of the valley.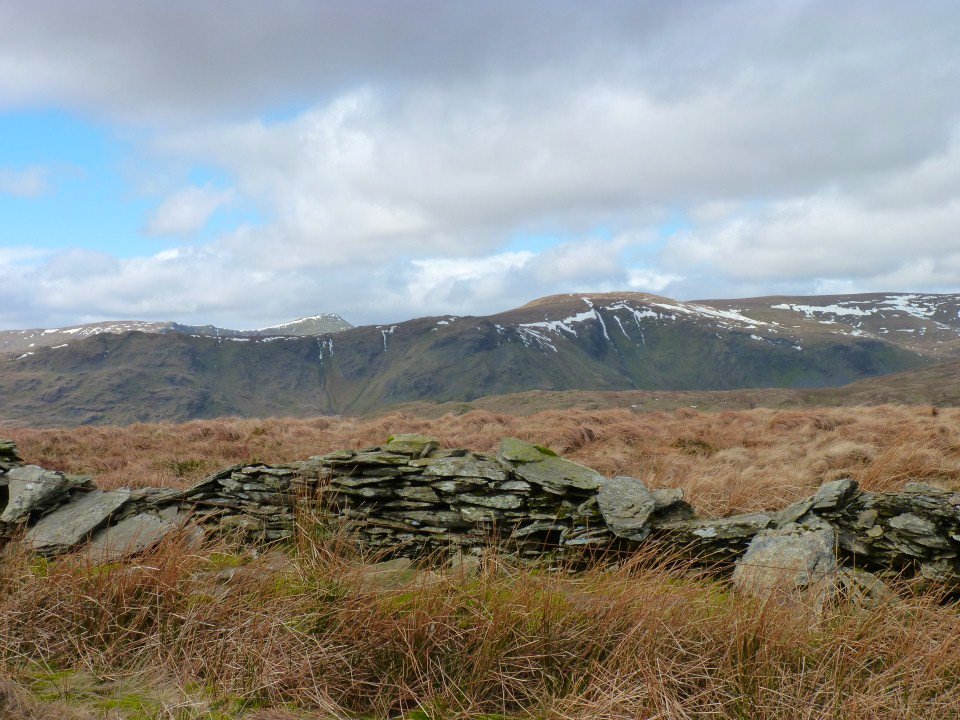 The day is definitely improving.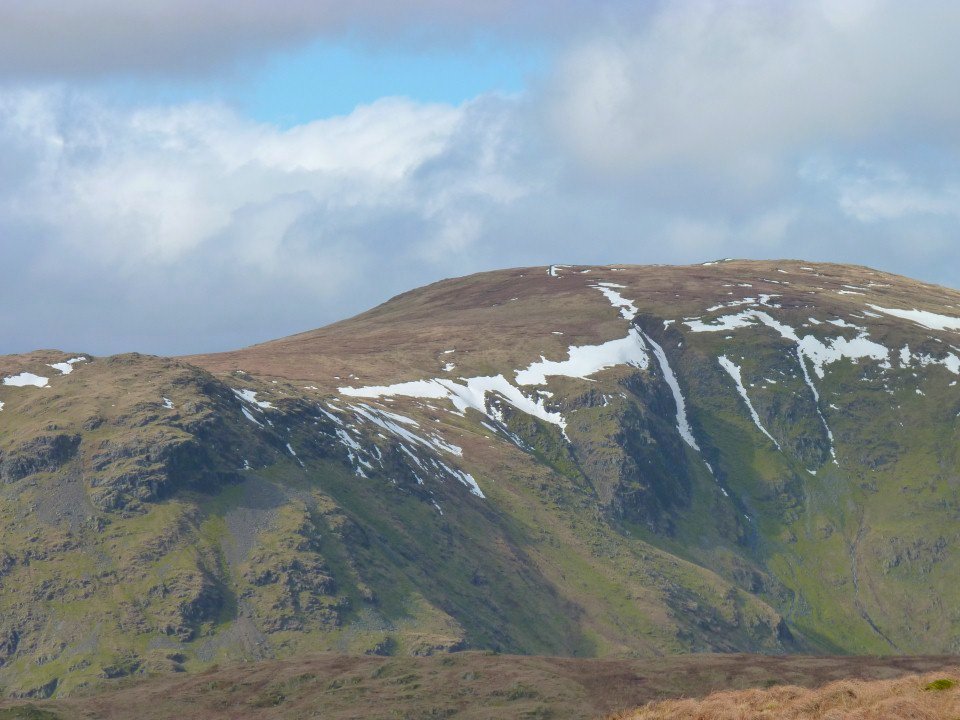 Kentmere Pike and Harter Fell now with a bit of blue sky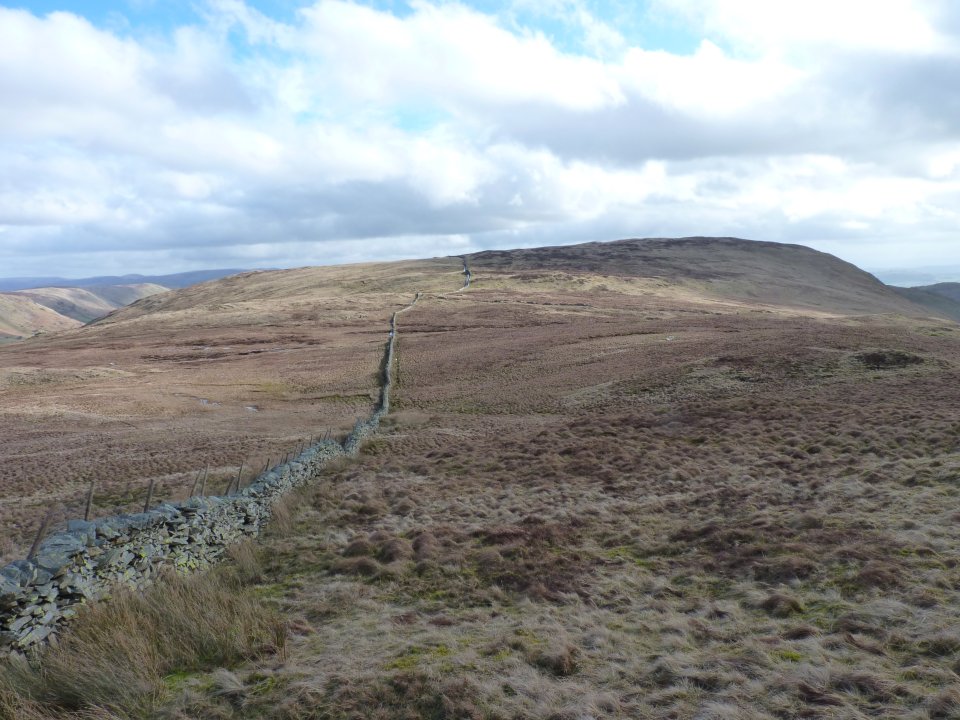 Looking over to White Howe. But first we visit the little bump of Long Crag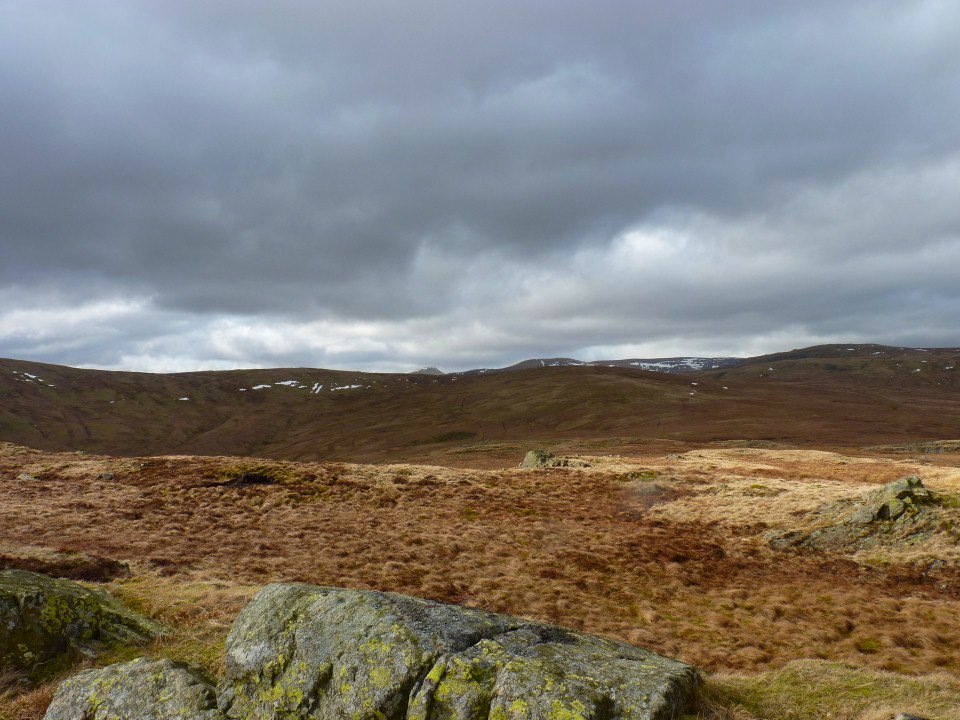 View back to the head of the valley from Long Crag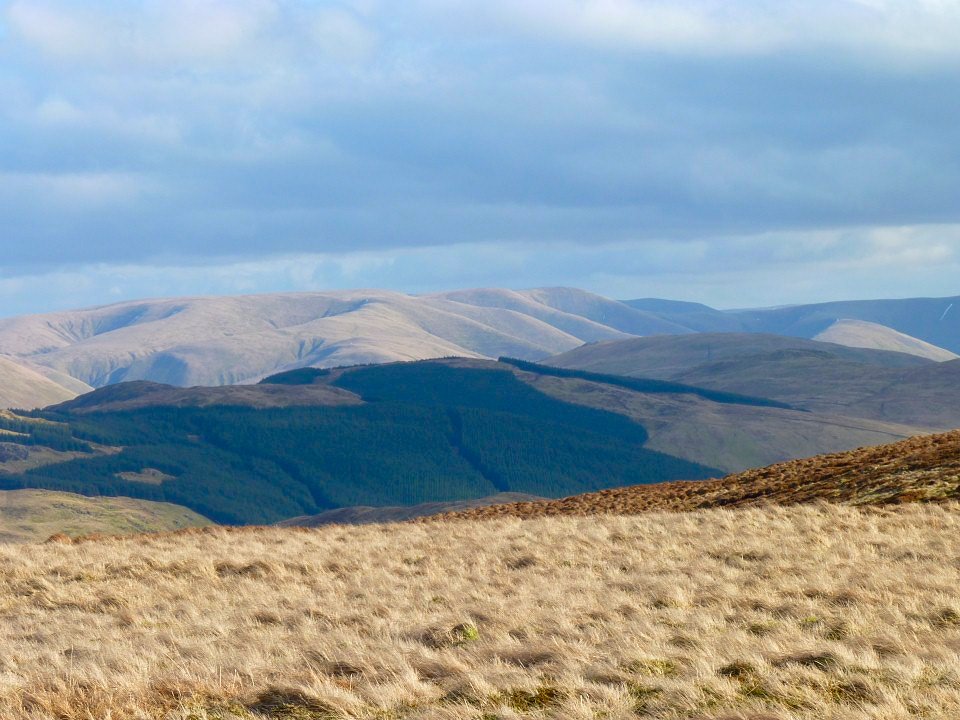 Sunshine on the Howgills.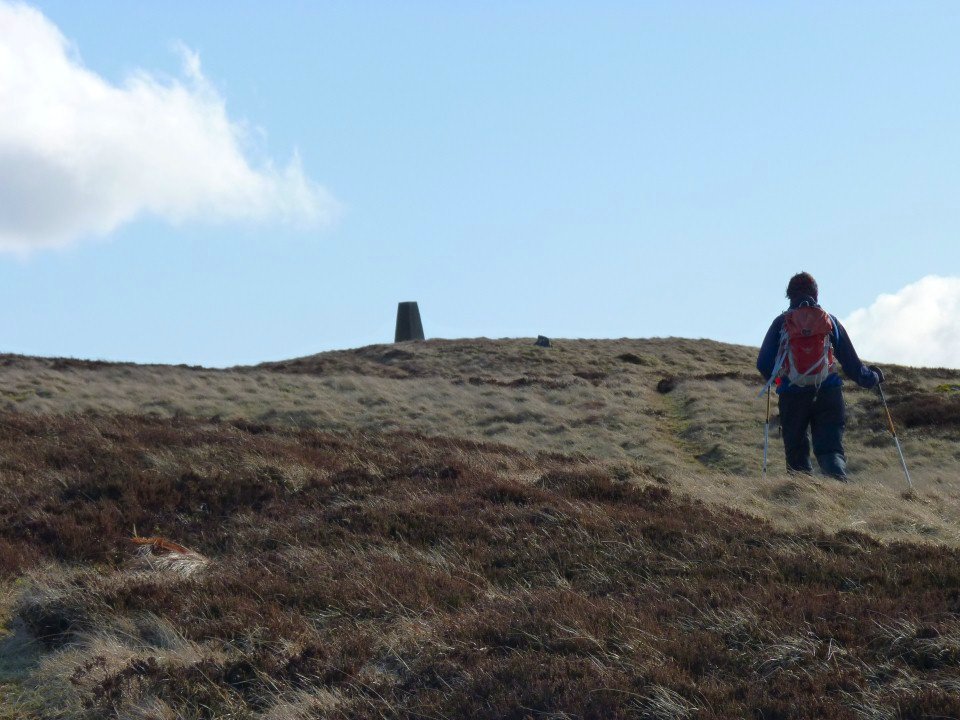 Approaching the trig on White Howe.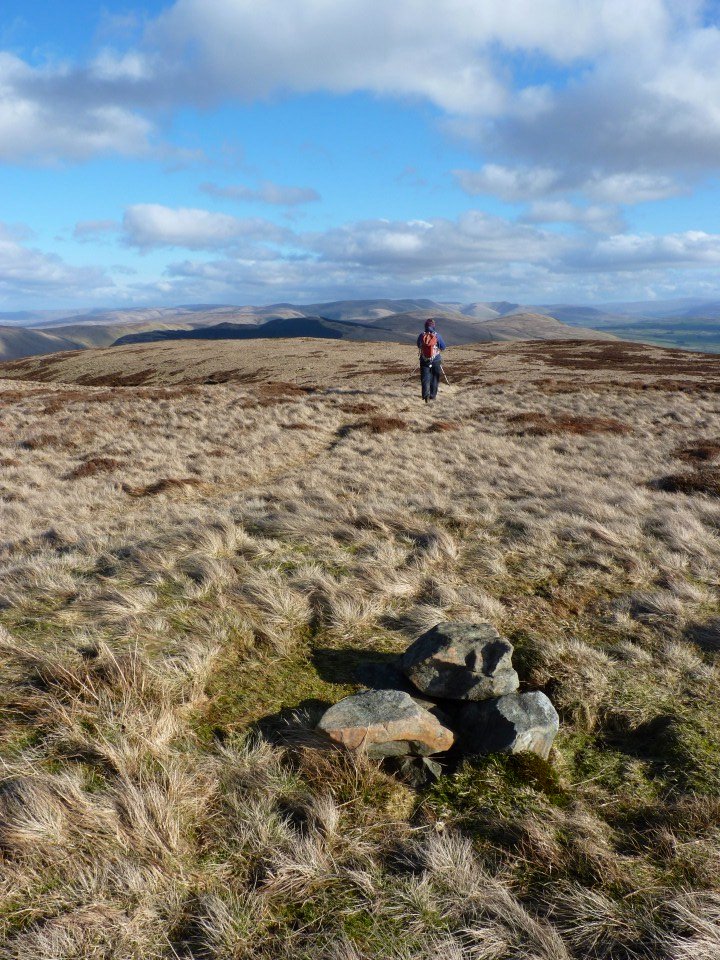 Long range view over Borrowdale and the Howgills from Borrowdale Head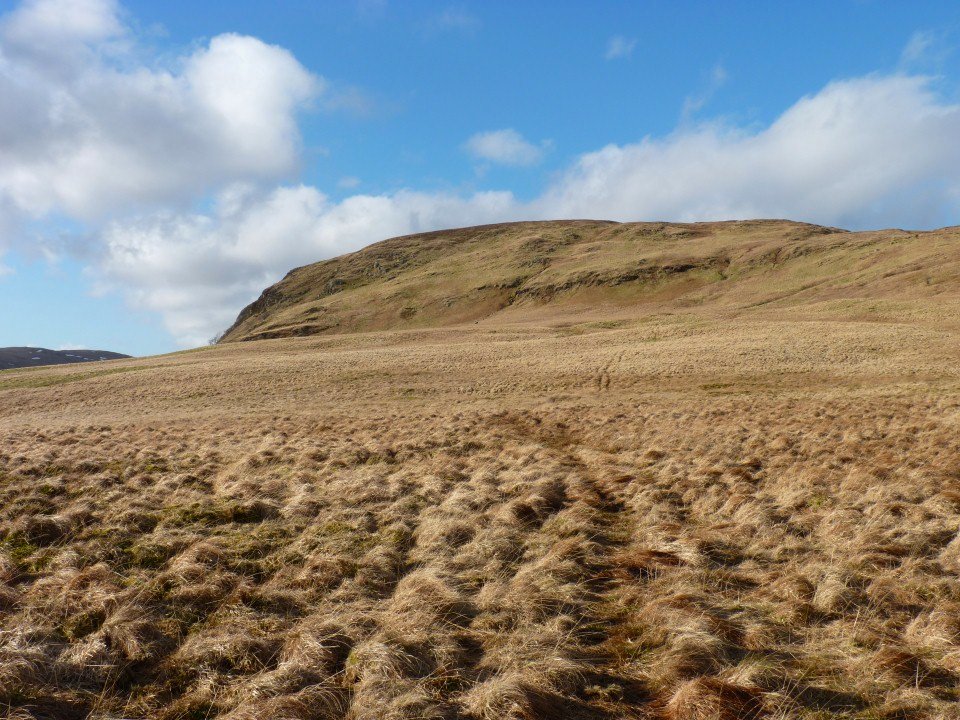 Looking back to Borrowdale Head from the crossing to Lamb Pasture.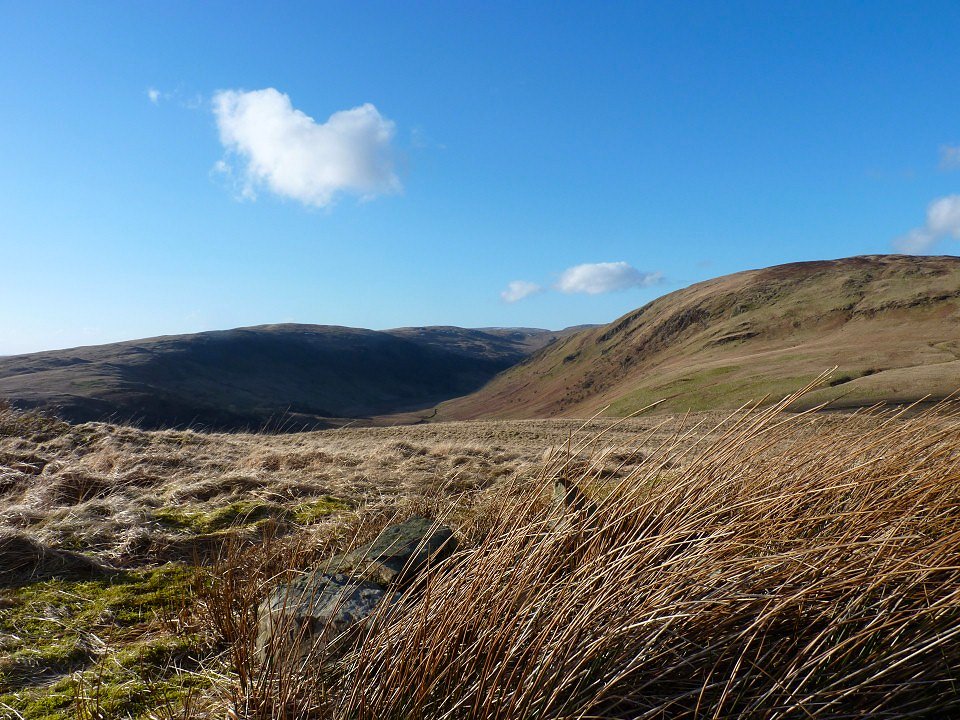 And looking up the valley from Lamb Pasture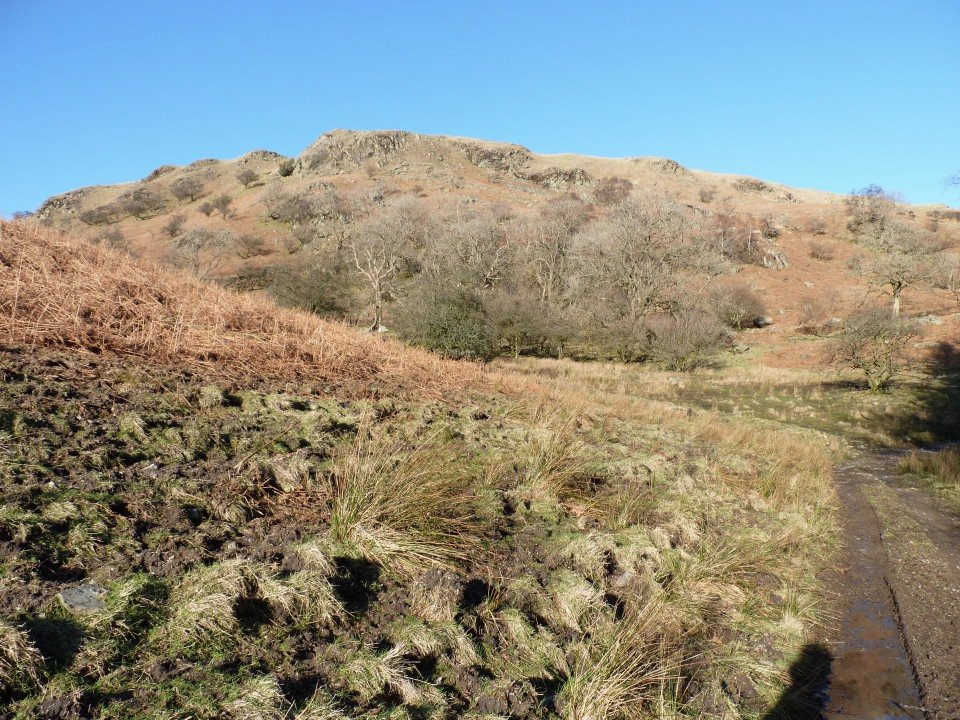 Nearly back at the bridge and the car. Lamb Pasture looks great in the afternoon sun.
I was pleasantly surprised by this walk as I was expecting a boggy boring slog but although it was a bit wet in places the views were excellent and there was plenty of interest all the way around. ( the improving weather did help)