WWW.KARLSWALKS.CO.UK
PICTURES AND TRIP REPORTS FROM MY WALKS IN THE ENGLISH LAKE DISTRICT
Around Birker Fell
22nd March 2015
Route. Birker fell Rd near Brown Rigg - Great Worm Crag - White How - Green Crag - Crook Crag - Great Whinscale - Dow Crag - Kepple Crag - Above Foxfield Moss - Broad Crag - Great Crag - Birker Fell Rd.
(about 8 miles 1900ft ascent)
Another trip over to the fells above Eskdale and Dunnerdale today. The weather was warm for March but the haze restricted the long range views.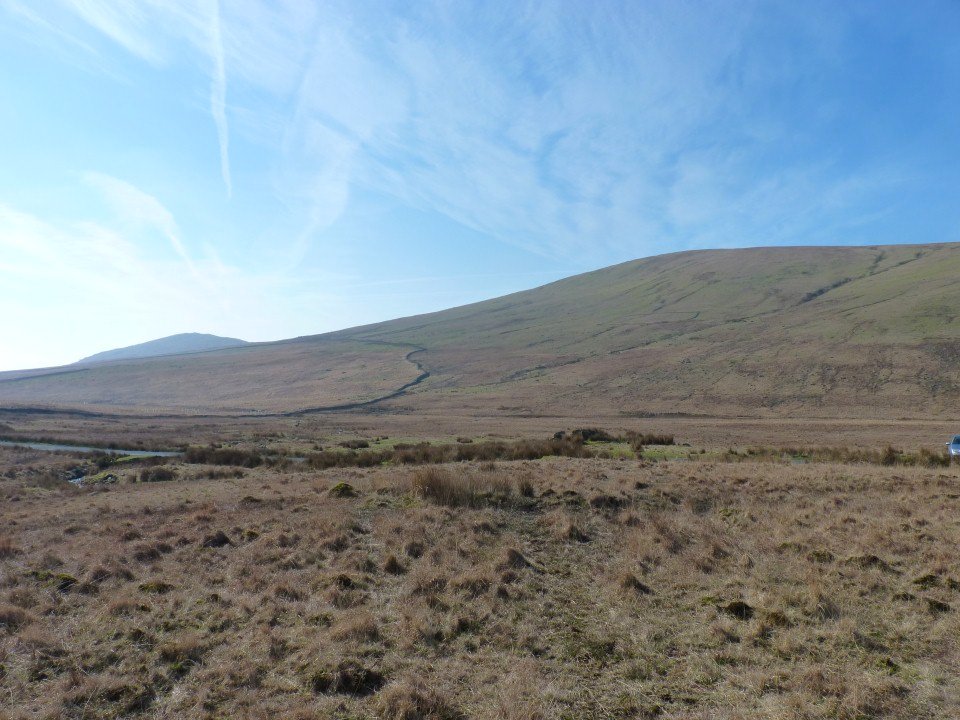 Walking away from Birker Fell road and looking back to two of last weeks fells: The Pike on the left and the great pudding shape of Hesk Fell.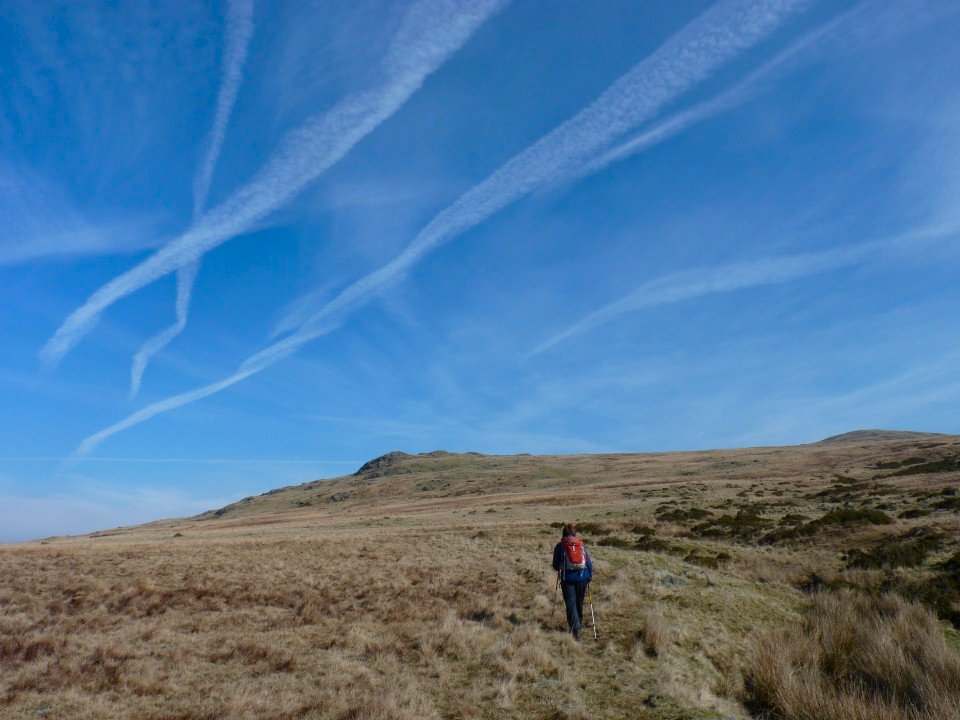 Following Freeze Beck with Rough Crag on the left and our first Birkett top of the day Great Worm Crag on the right.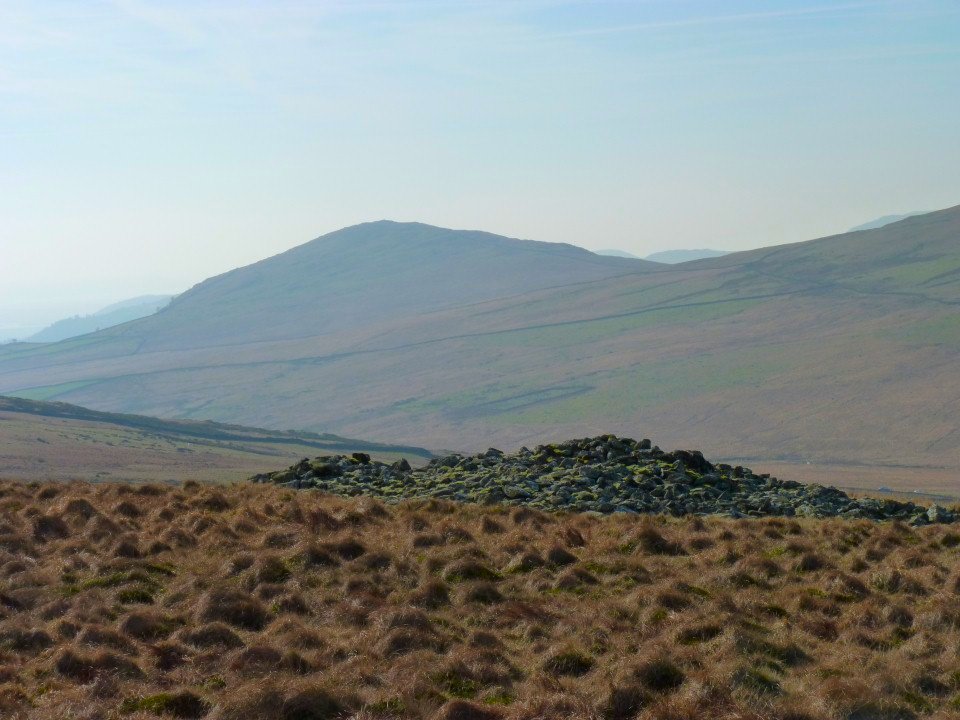 The distinctive shape of The Pike behind one of several ancient cairns scattered around the area.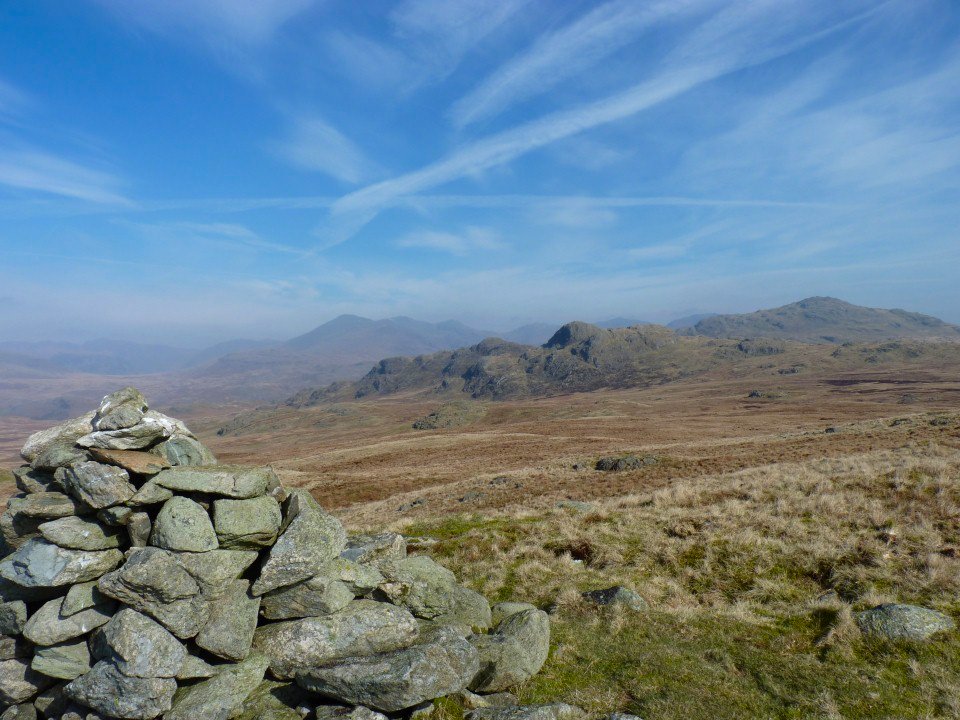 Extensive view past Green Grag to the giants around the head of Eskdale.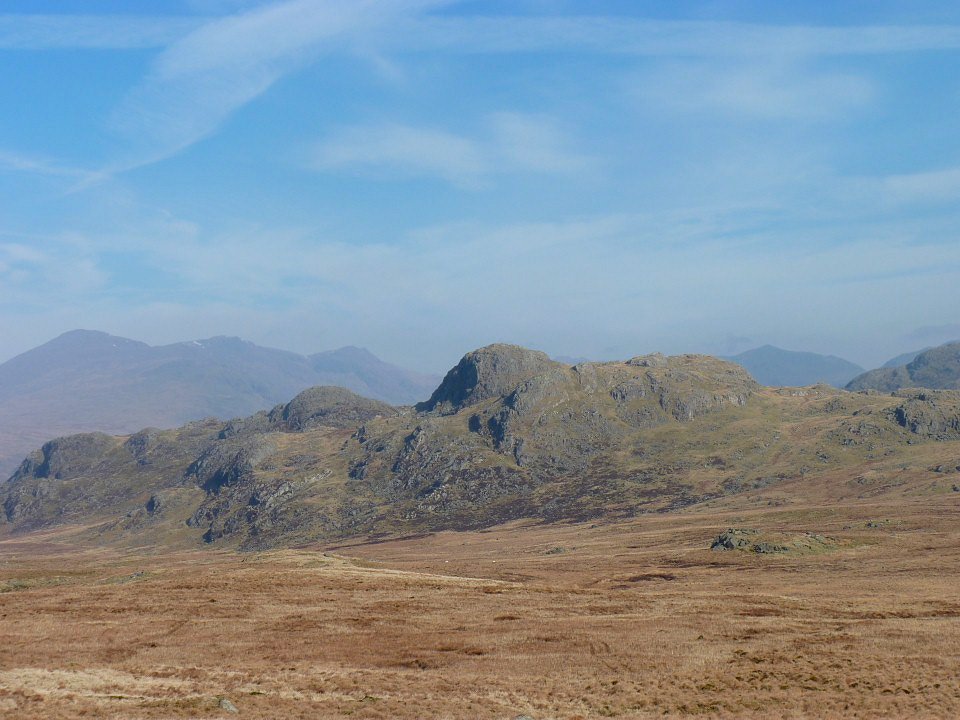 The super rocky outcrop of the Green Crag fells.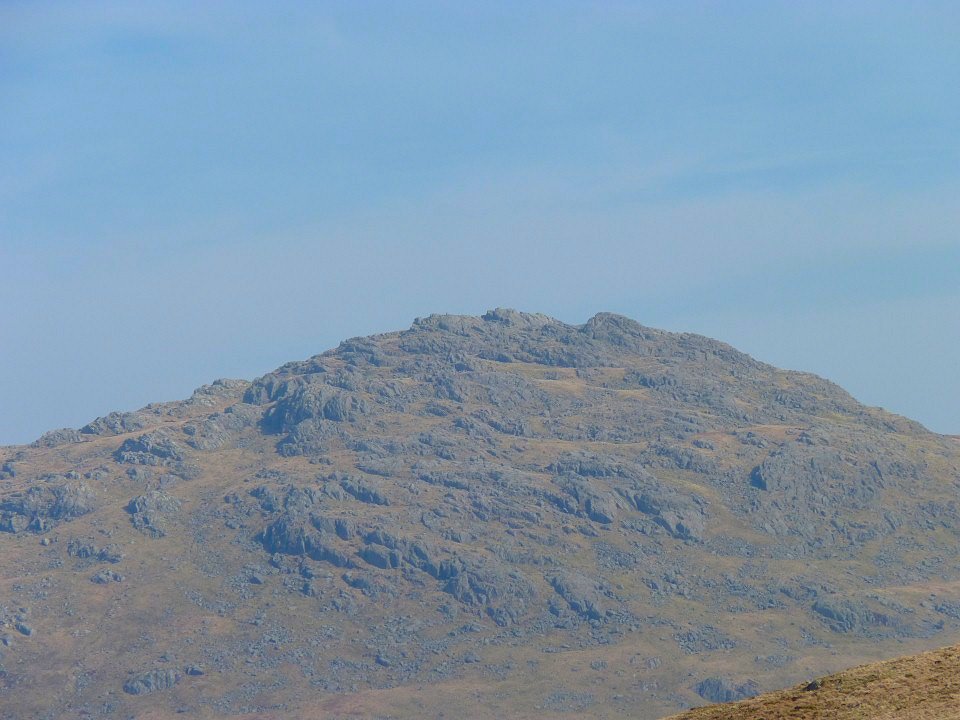 Harter Fell dominates most views on this walk.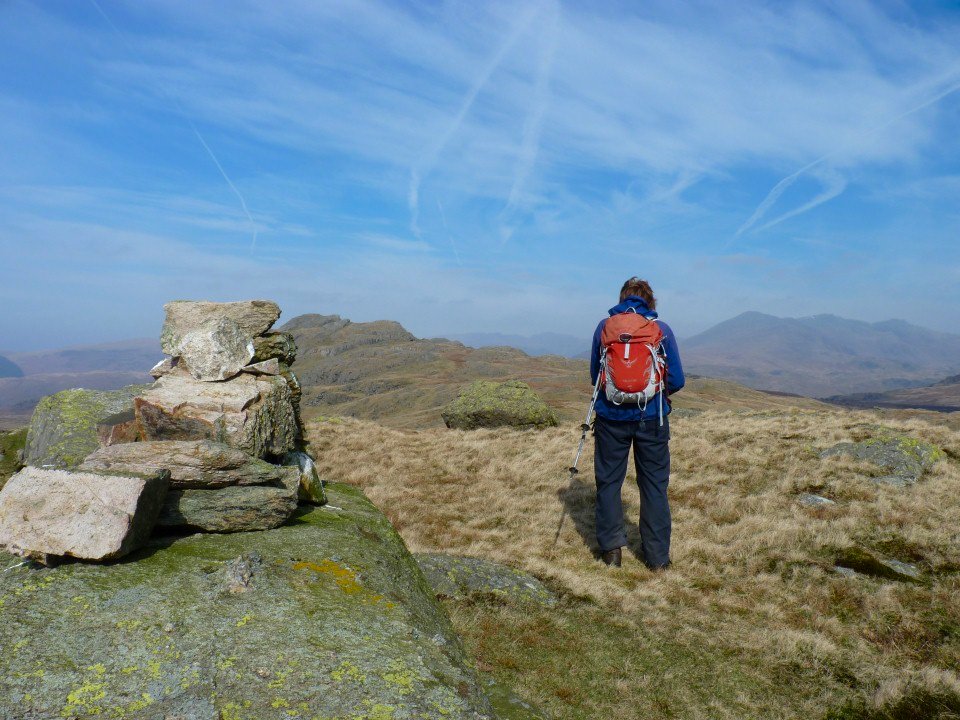 Top number two; White How.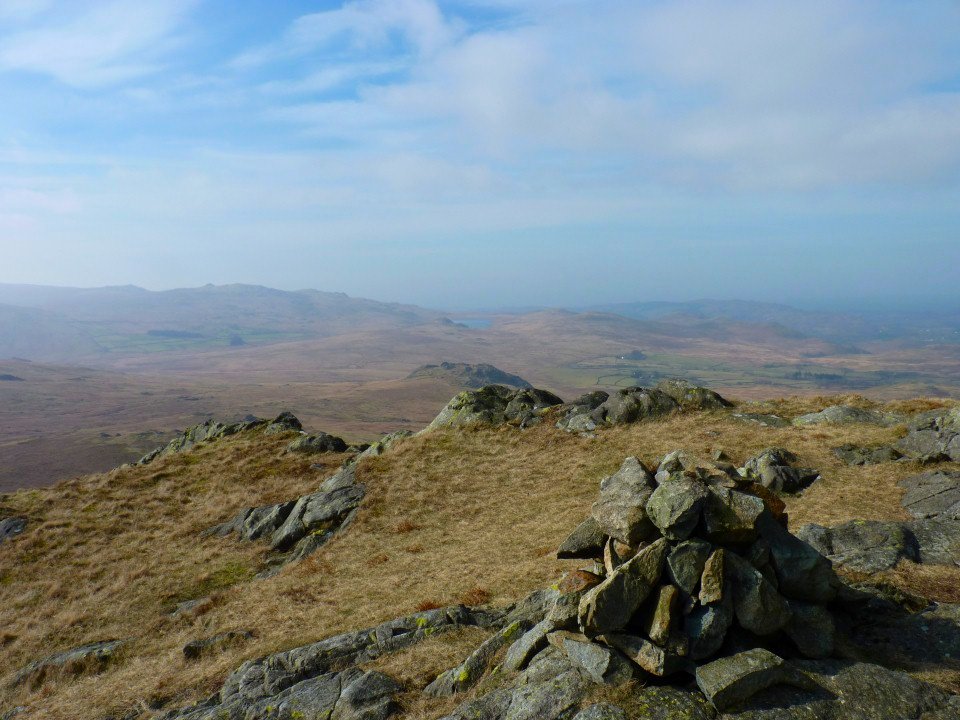 Devoke Water seen from Green Crag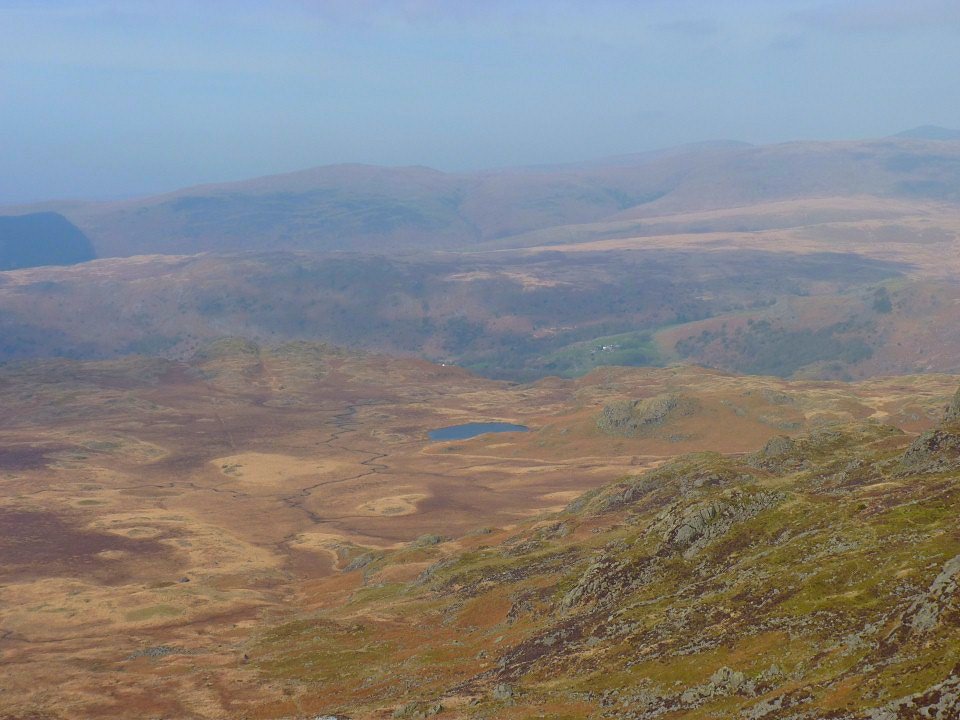 And Birker Tarn from the same place.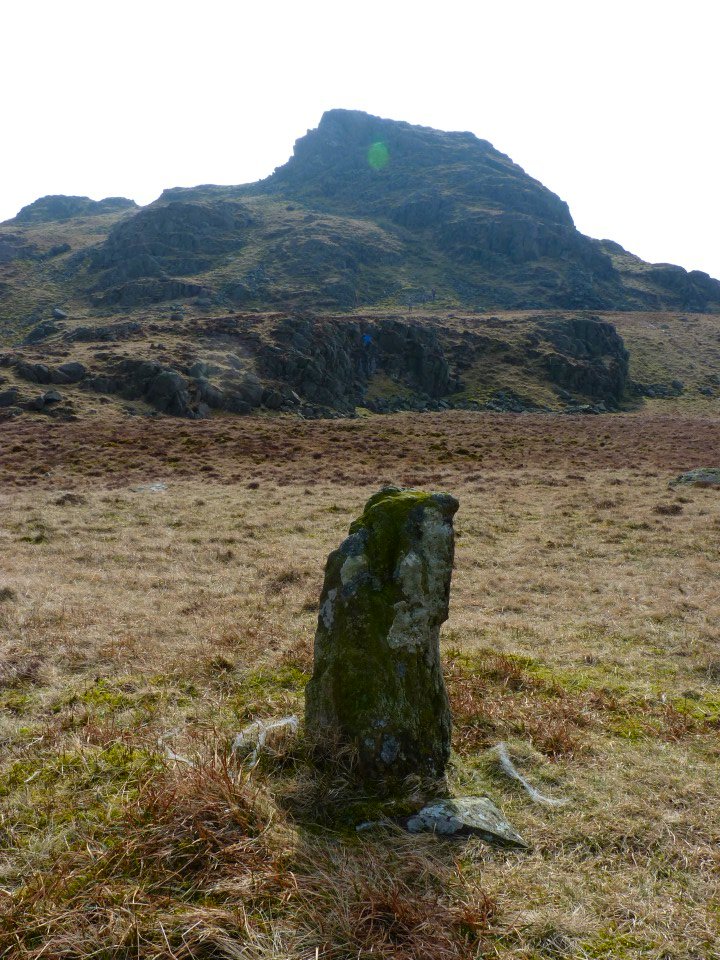 Looking back to Green Crag from the boundary stone in the hollow between Green and Crook crags.
Green Crag from Crook Crag.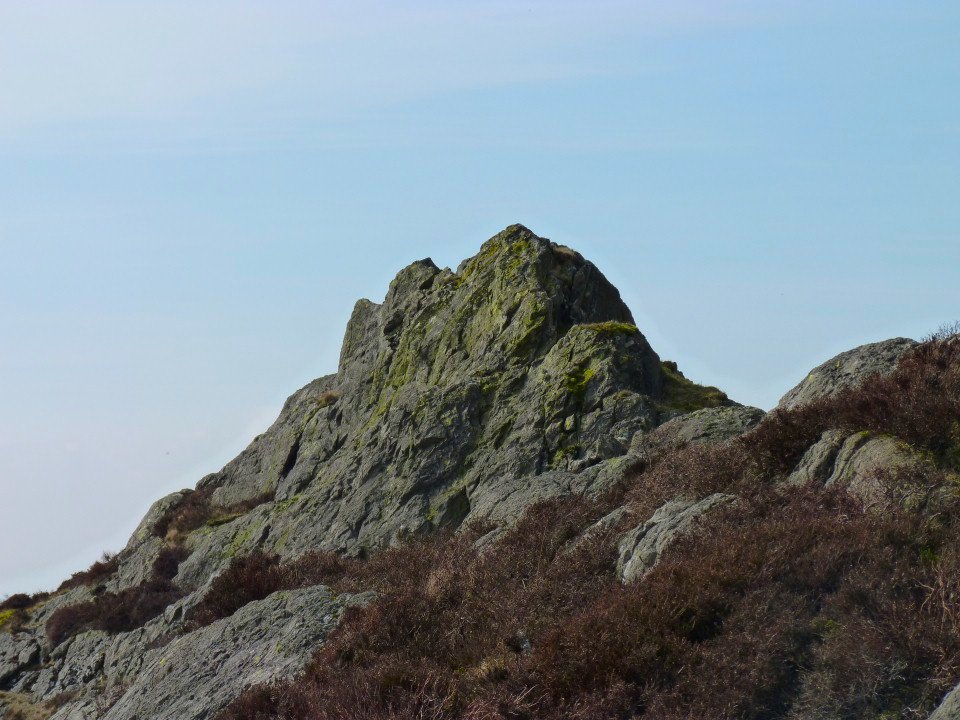 From Crook Crag we make the short trip to Great Whinscale. There are a couple of cairned tops here but this one fits Birketts' description of "Miniature in scale though Alpine in appearance"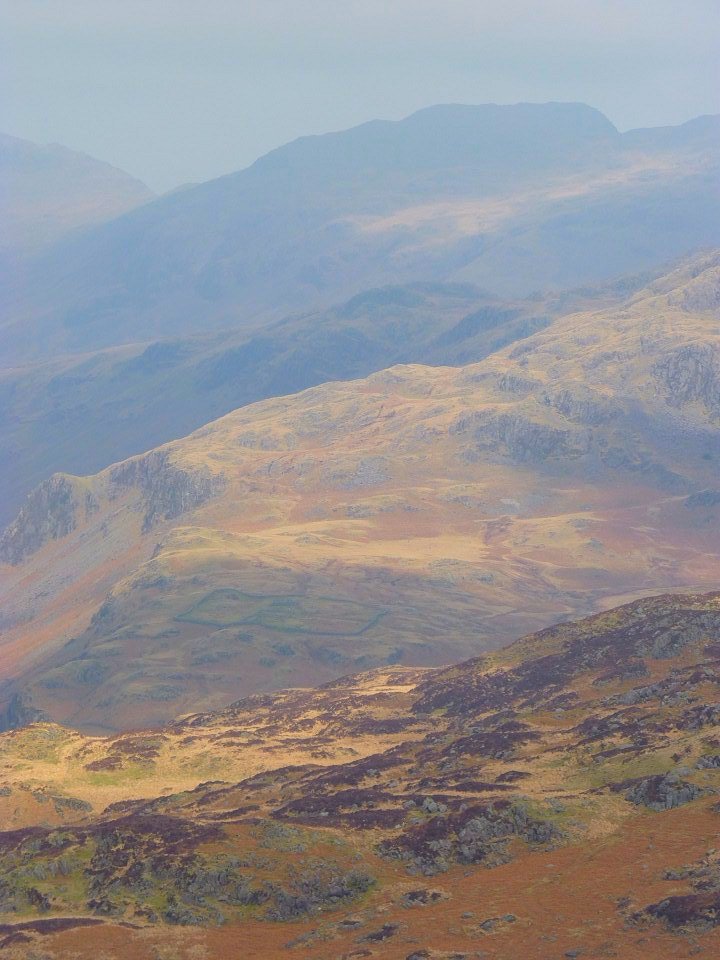 After leaving Great Whinscale instead of following Birketts' route straight to Kepple Crag we had a wander over towards the Harter Fell side of the moor ( not really on purpose but the ground seemed easier that way) This gave us a nice view of Hardknott Roman fort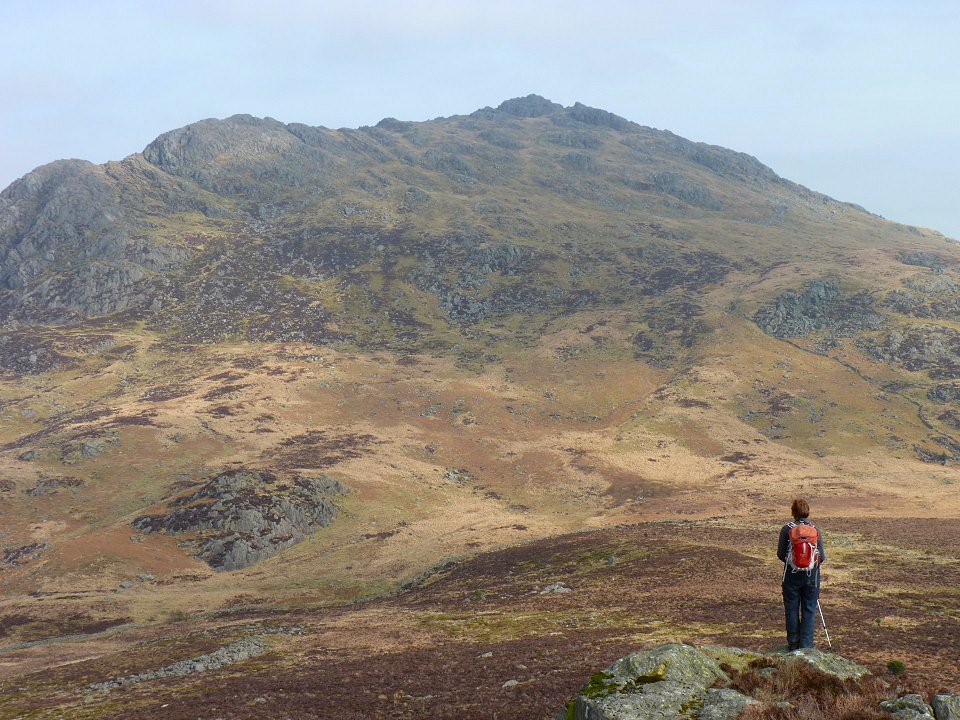 Harter Fell from Dow Crag.
We eventually made it to Kepple Crag from where there is a brilliant view of upper Eskdale.
Turning for home now. The route skirts around and under the fells just climbed. We are making for the obvious pass on the right.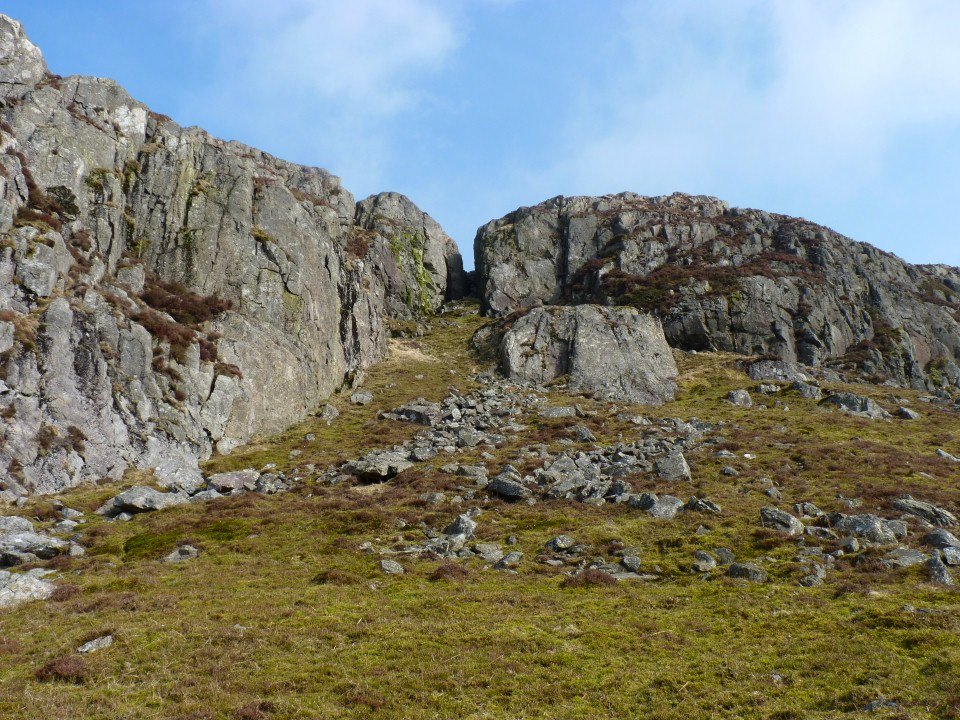 We presumed this to be the notch mentioned by Birkett in his directions.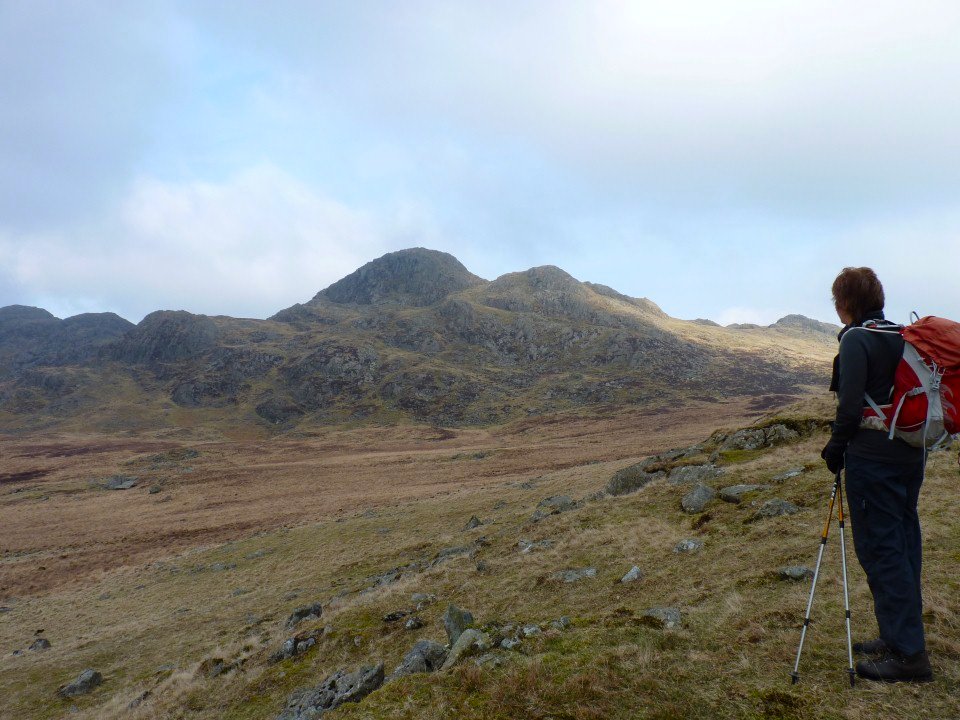 On Broad Crag now looking back at the Green Crag tops.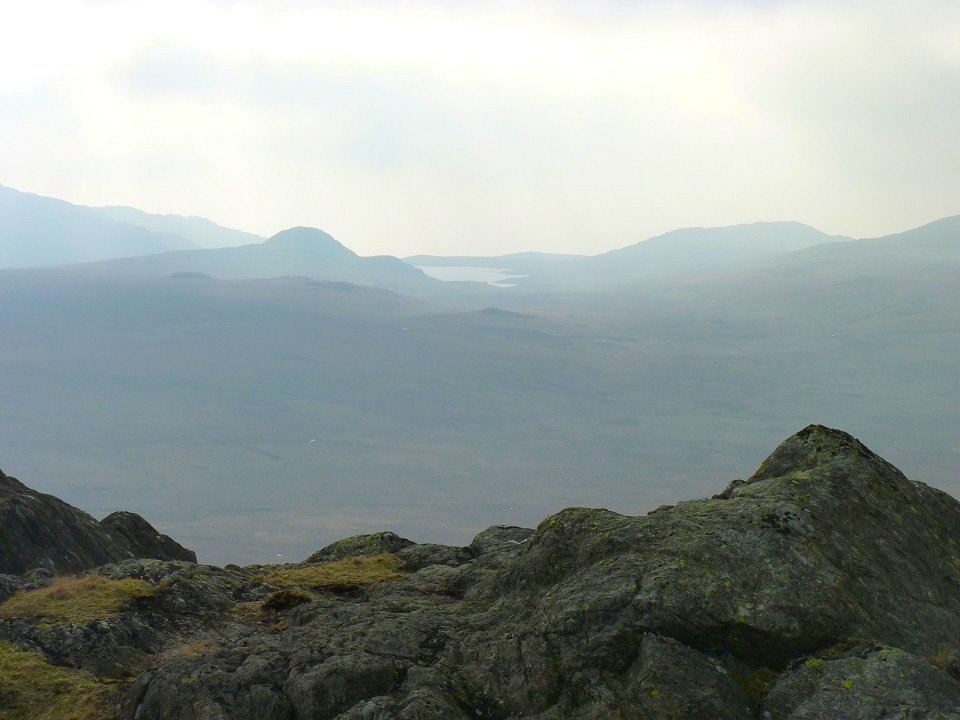 From Broad Crag there is a short boggy walk to the exciting top of Great Crag.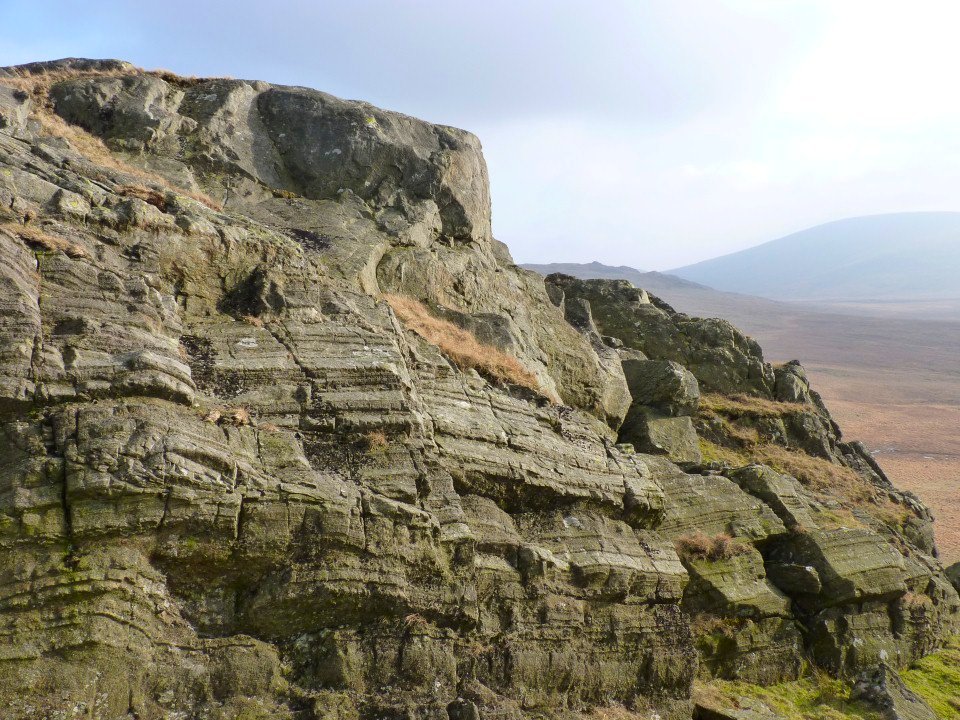 Interesting layered rocks on Great Crag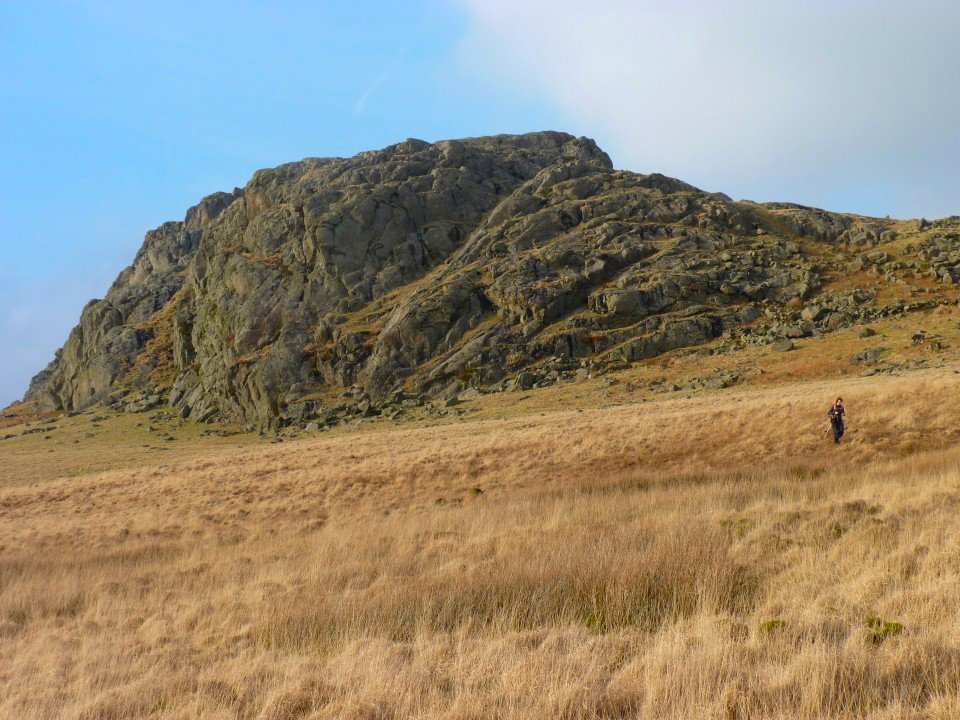 Great Crag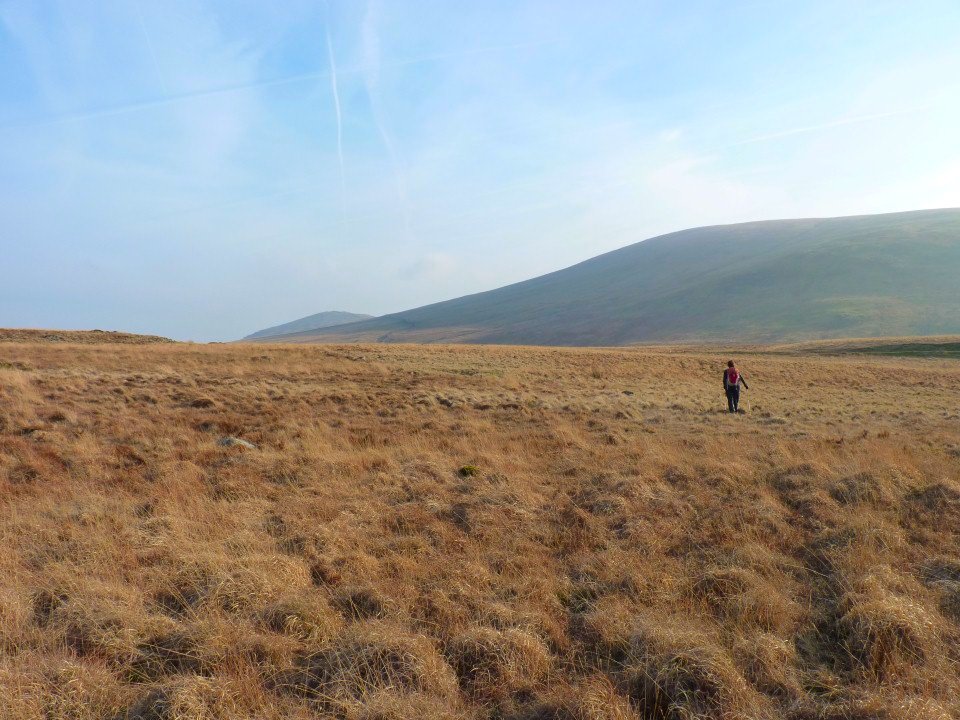 Just a boggy plod now back to the road.