WWW.KARLSWALKS.CO.UK
PICTURES AND TRIP REPORTS FROM MY WALKS IN THE ENGLISH LAKE DISTRICT
Castle Rock
22nd June 2015
Route.
Bridge End - Castle Rock - Bridge End
(about 1 mile 600ft ascent)
One of Sue's remaining Birketts was Castle Rock (also known as Castle Rock of Triermain as it features in Sir Walter Scott's poem, The Bridal of Triermain). We climbed it on the way home on Monday.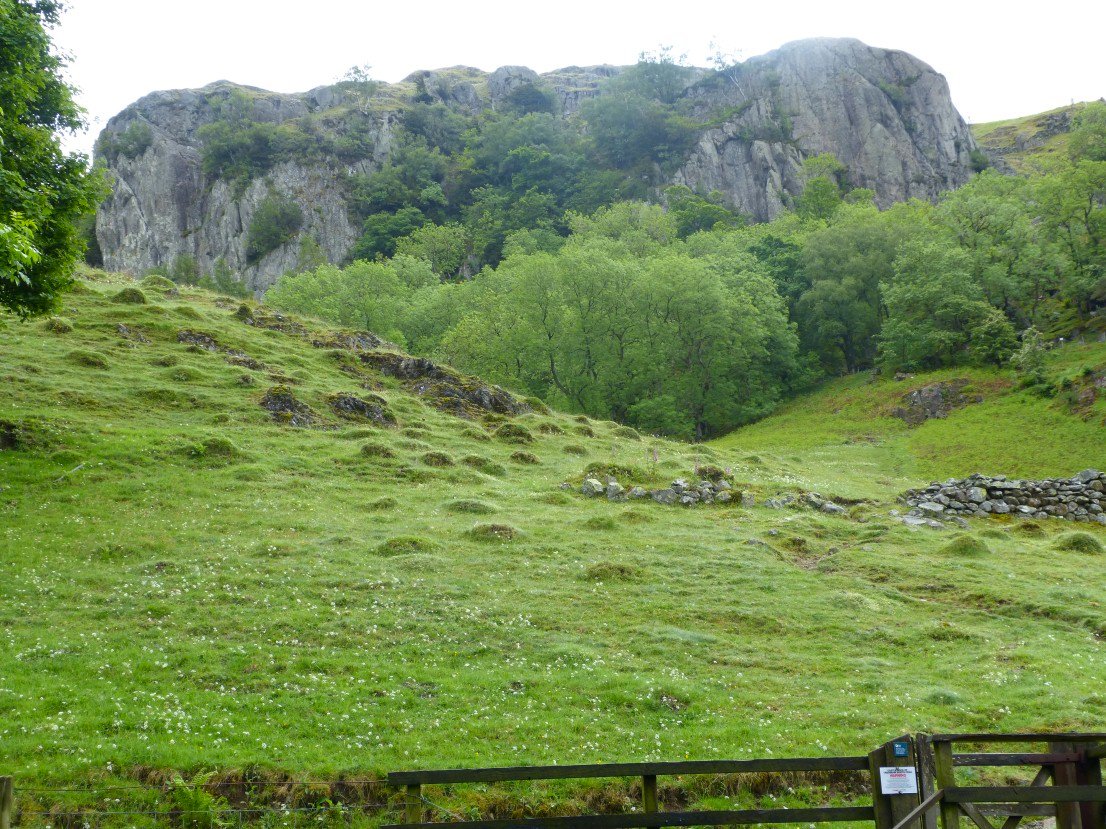 The notice on the fence is the warning from the BMC regarding a flake of unsafe rock on the north side ( the left in this photo). Luckily our route was up the right.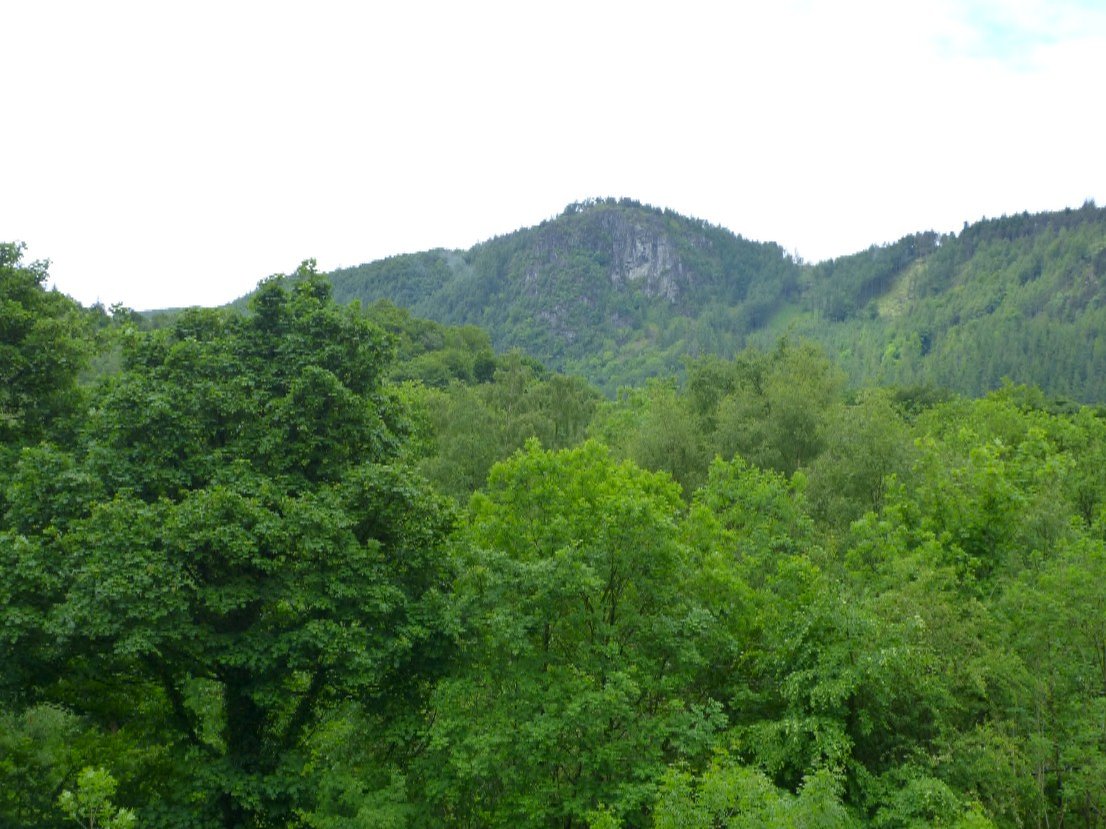 Raven Crag across the valley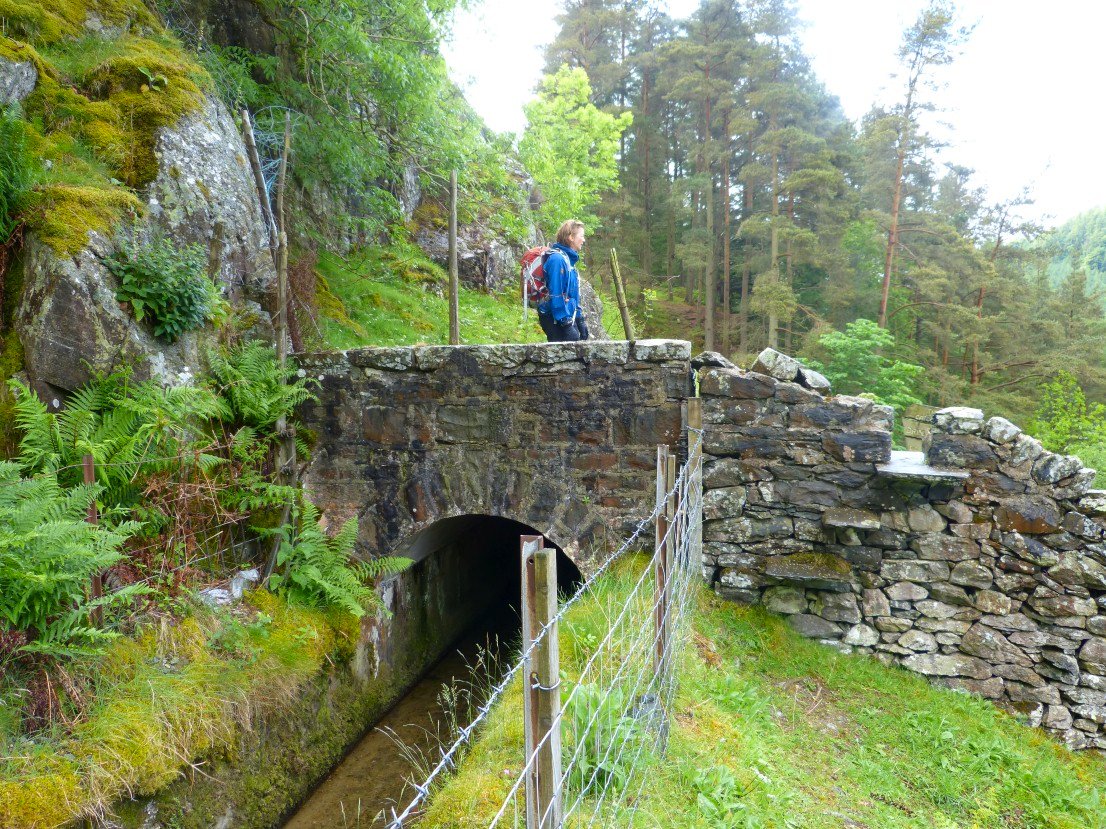 One of the tunnels in the Thirlmere leat.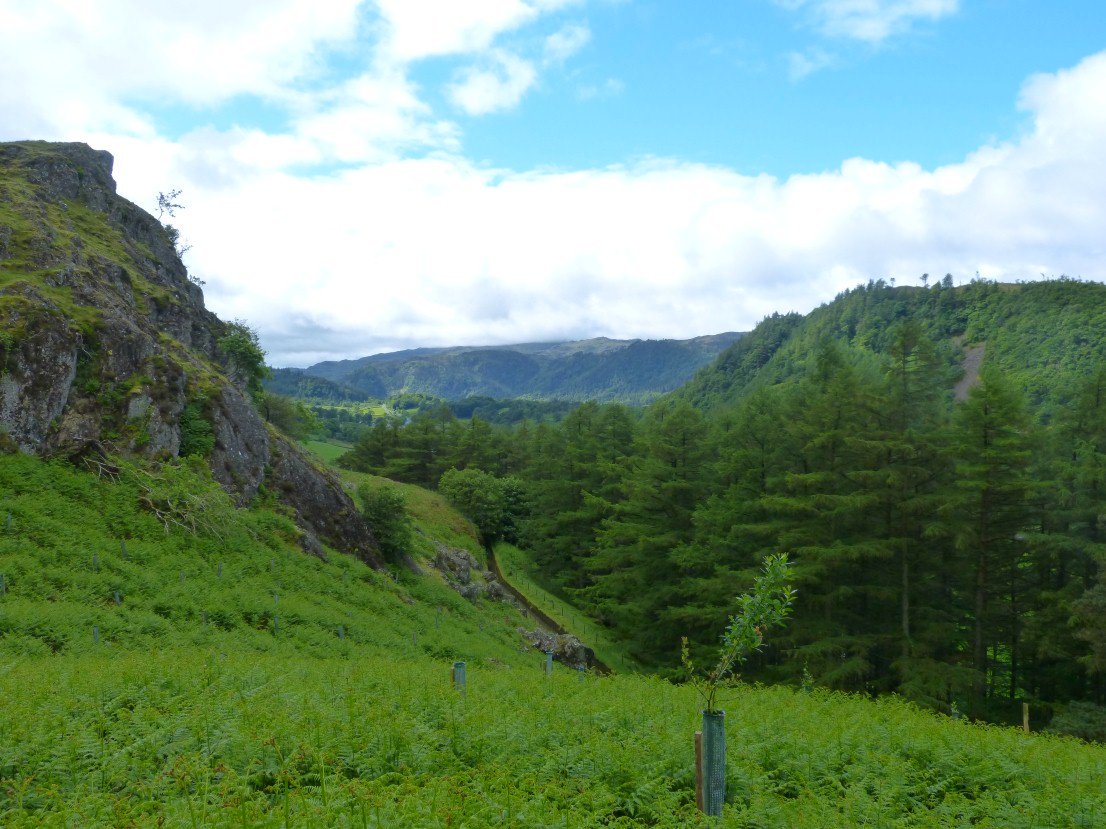 The central ridge is seen as you climb higher.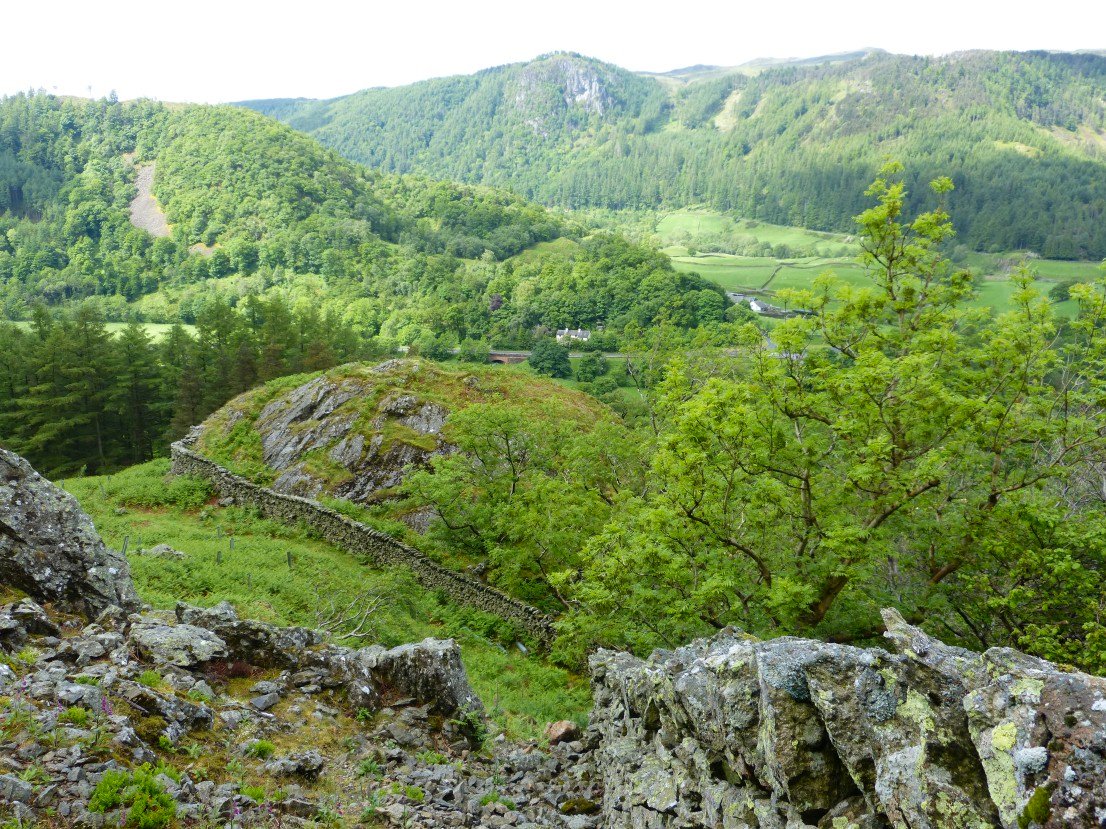 The way is quite clear although the rocks were quite slippy after the early morning rain.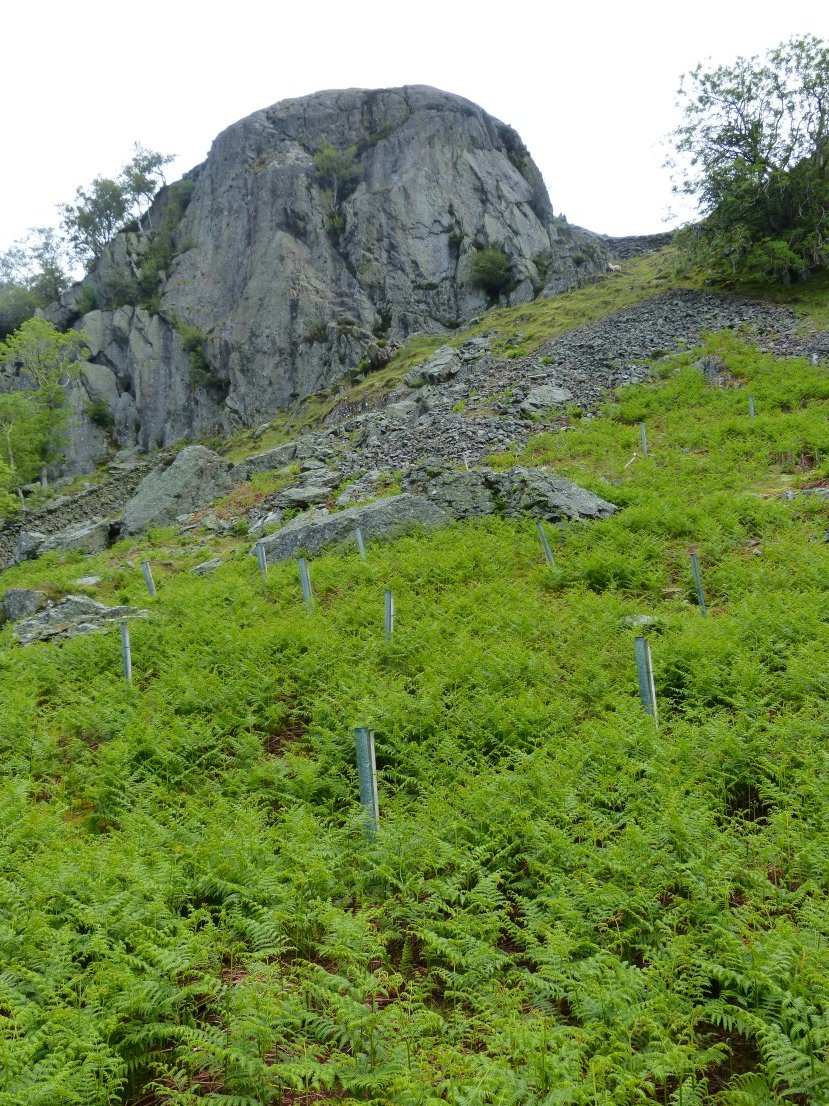 We climbed around the rock up to the right.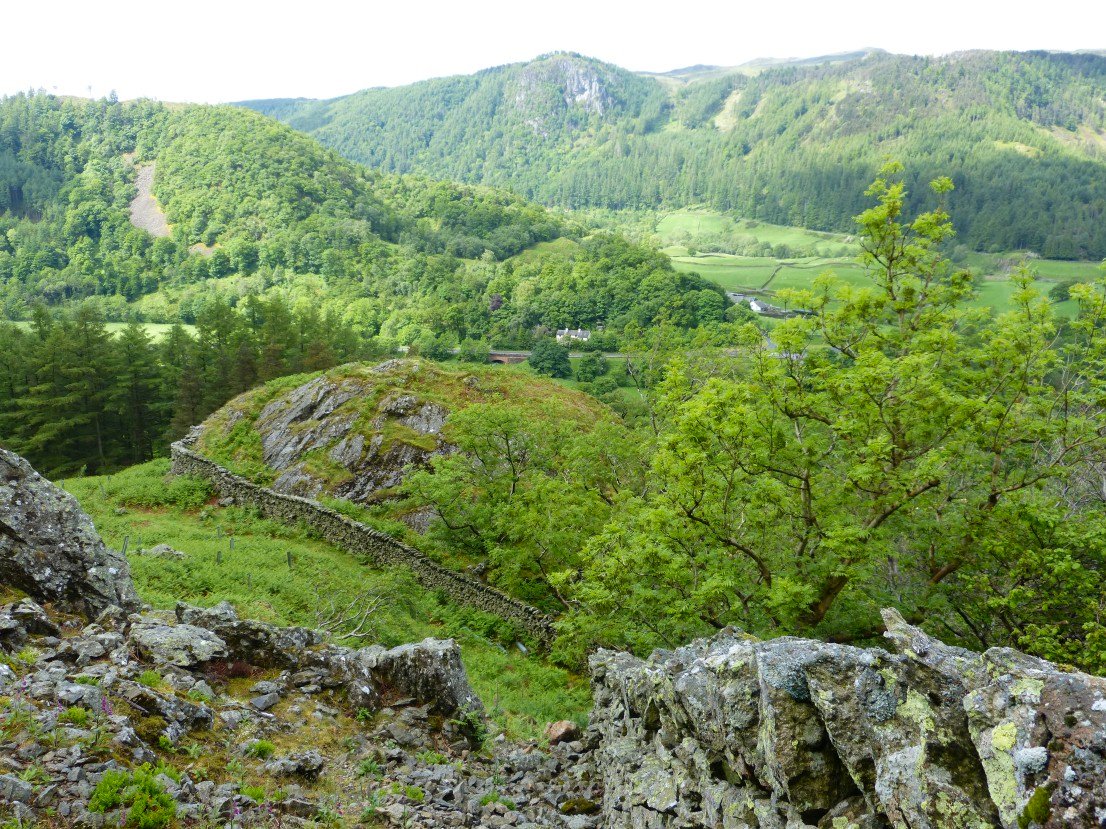 Looking back from the rock steps.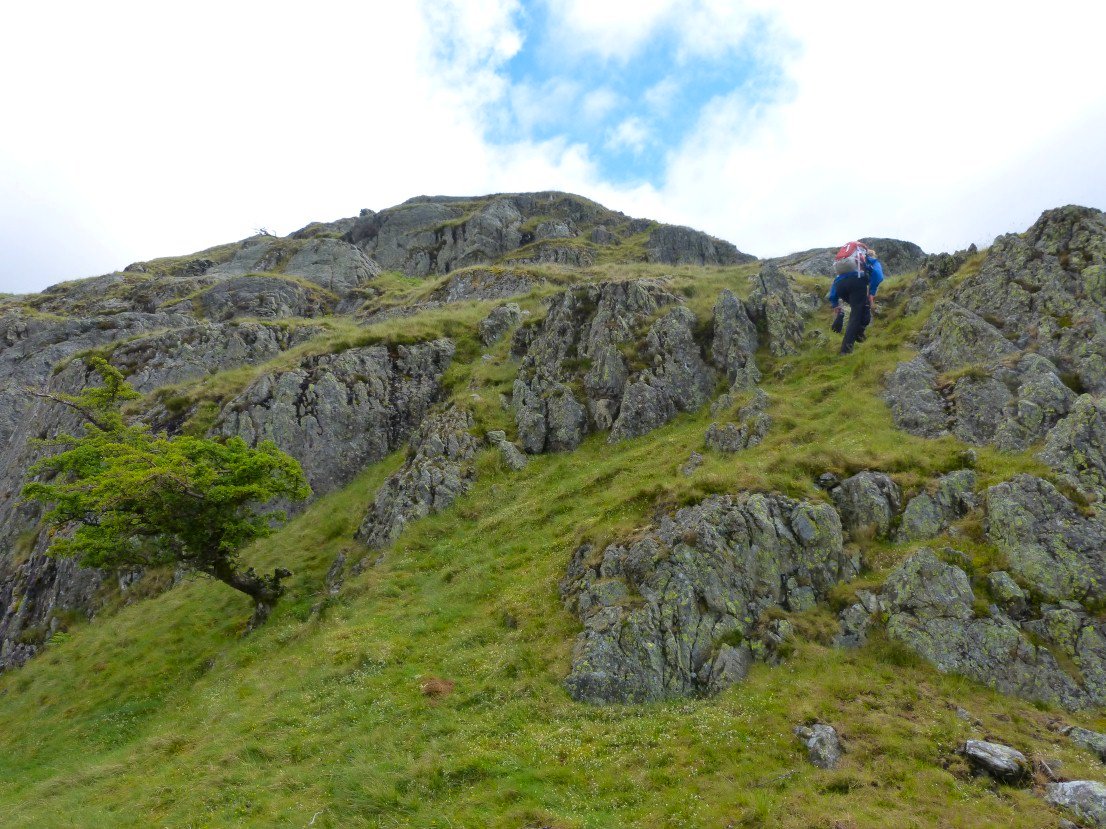 Nearly there now.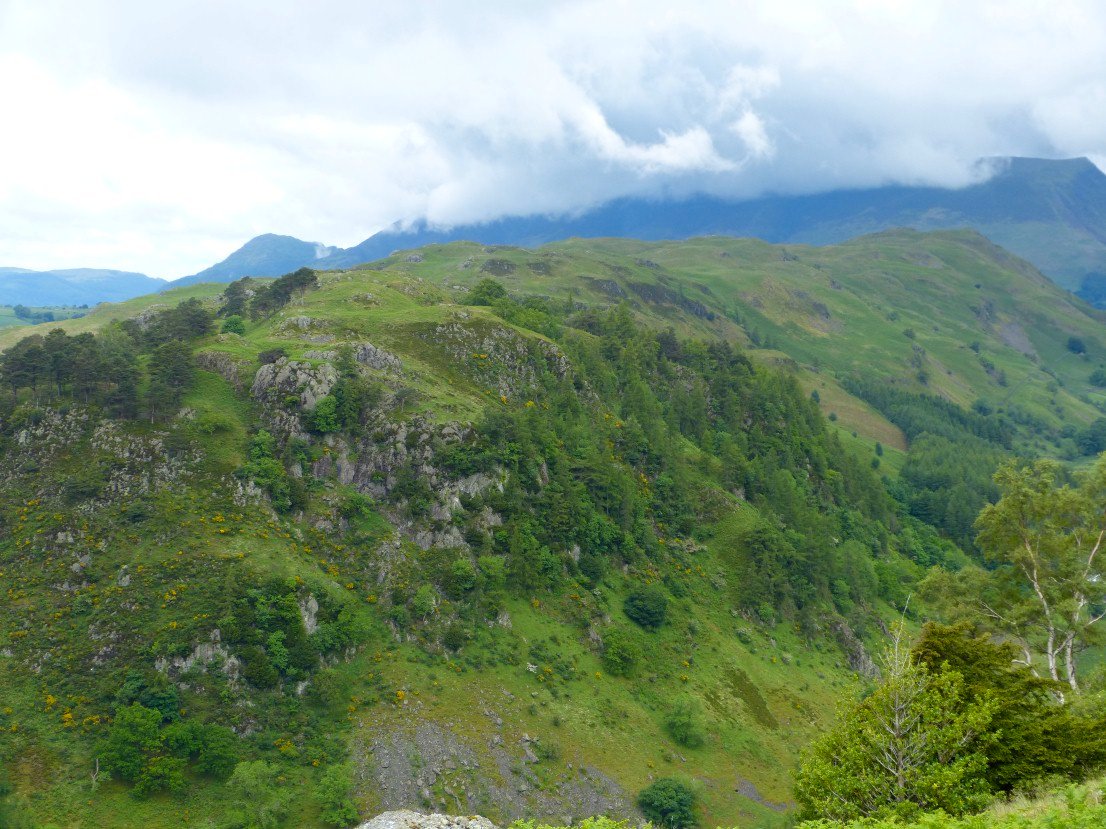 High Rigg with the pointed top of Skiddaw Dodd behind.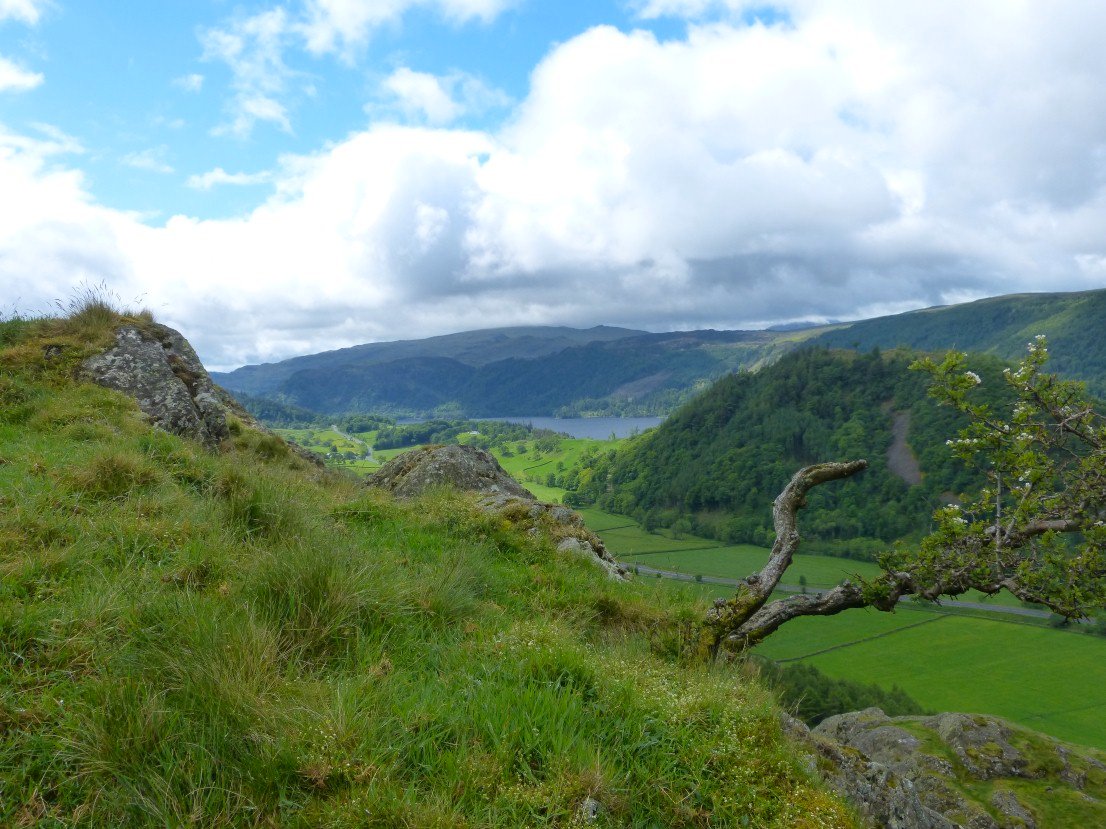 Thirlmere and the fells above from the lower southern knobble.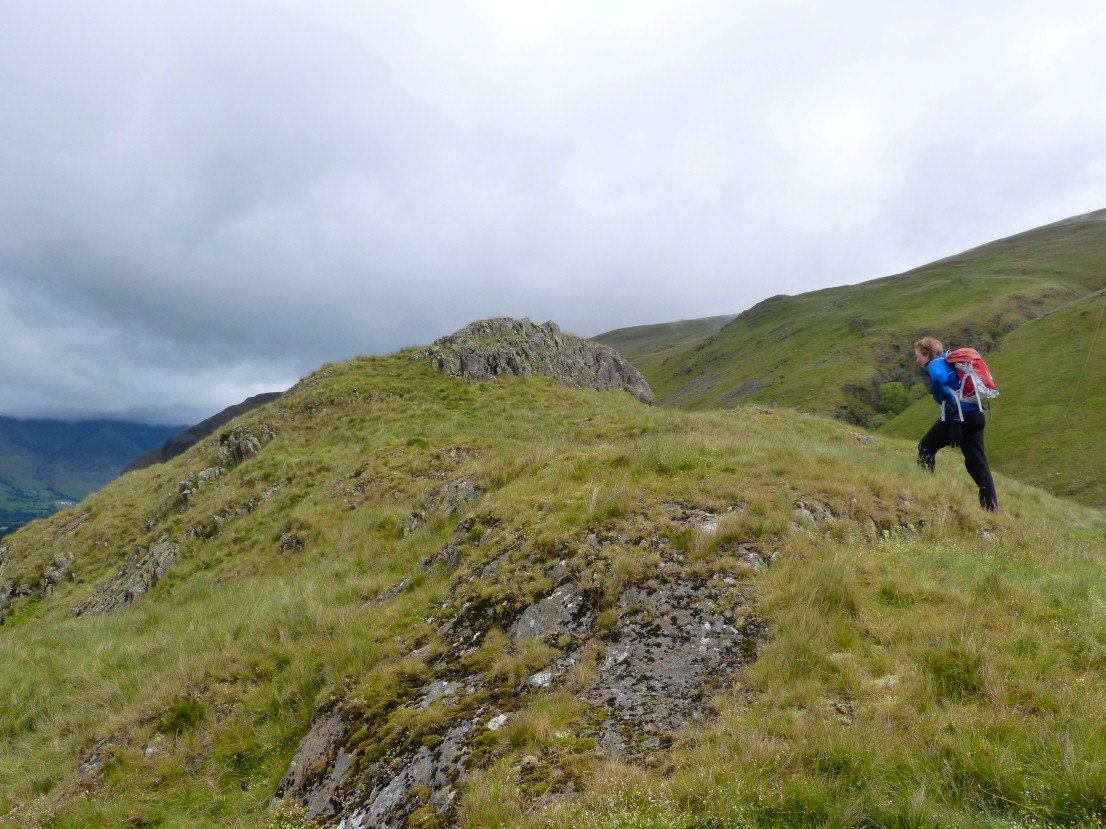 This knobble at the northern side is the highest point.
Looking down the A591.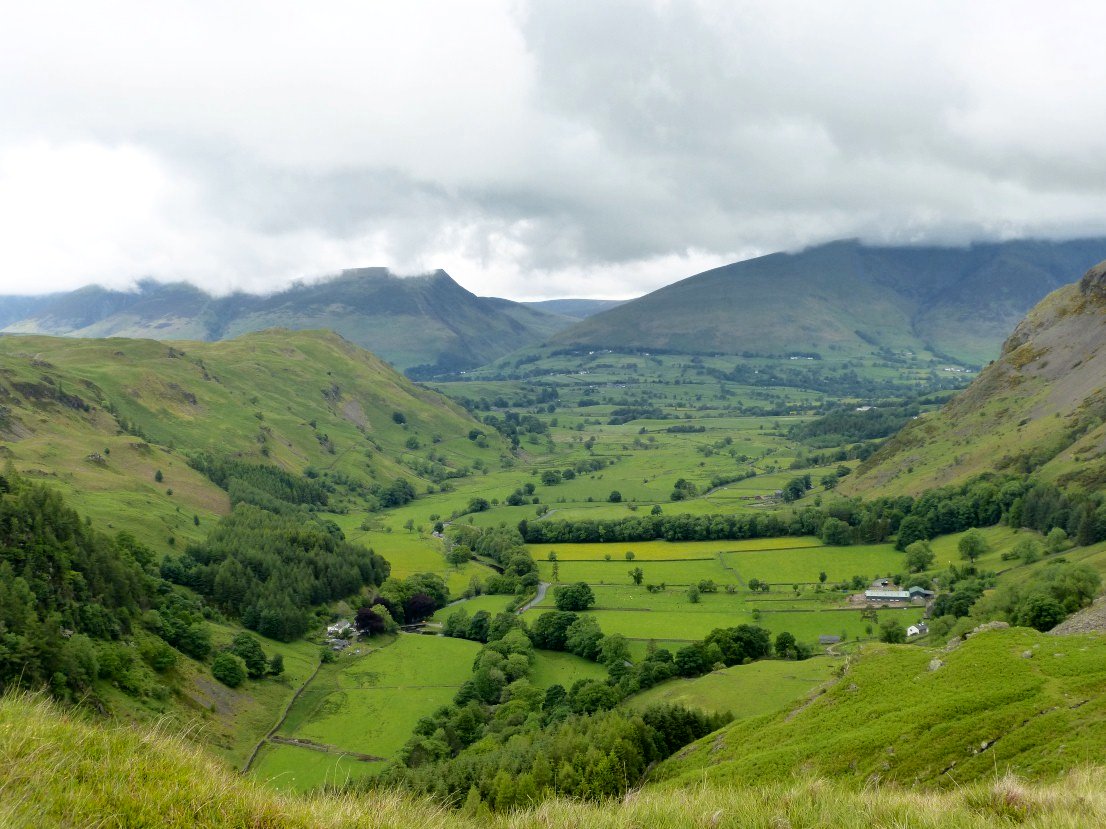 And looking up the vale of St.John's. Skiddaw on left and Blencathra on the right.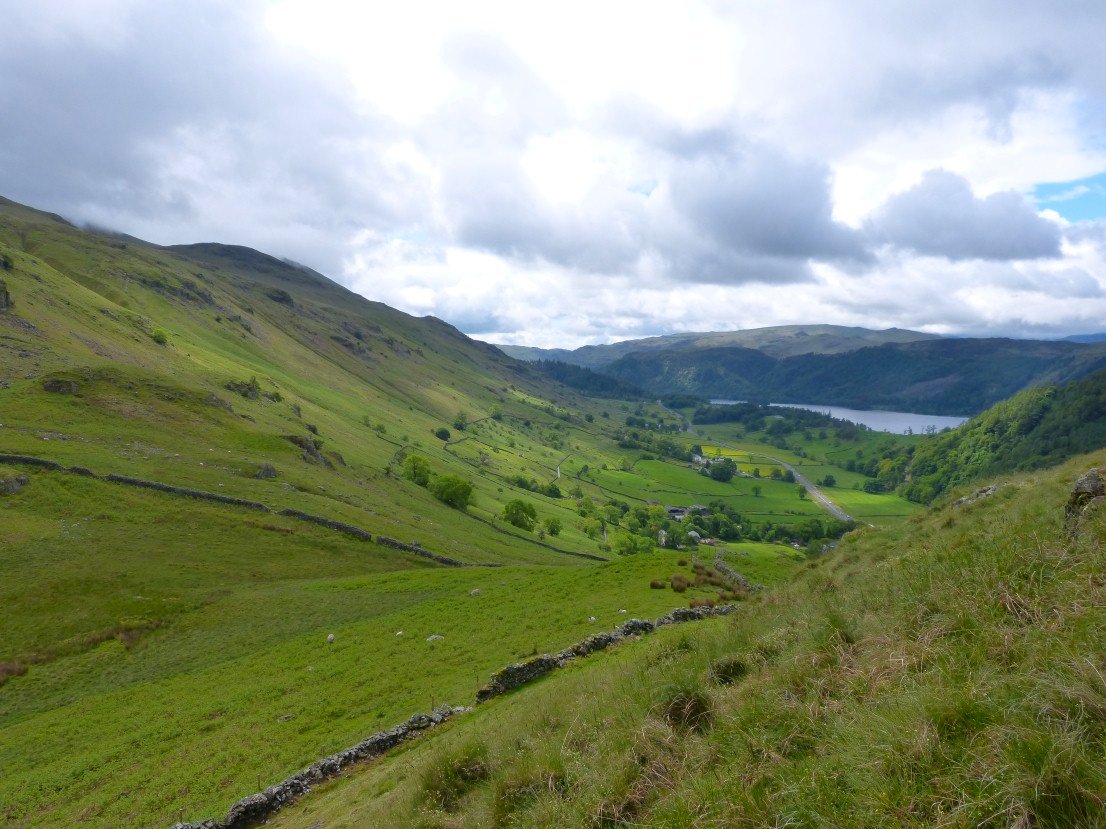 We didn't fancy descending over the slippy rocks so found a way on grass around the southern side.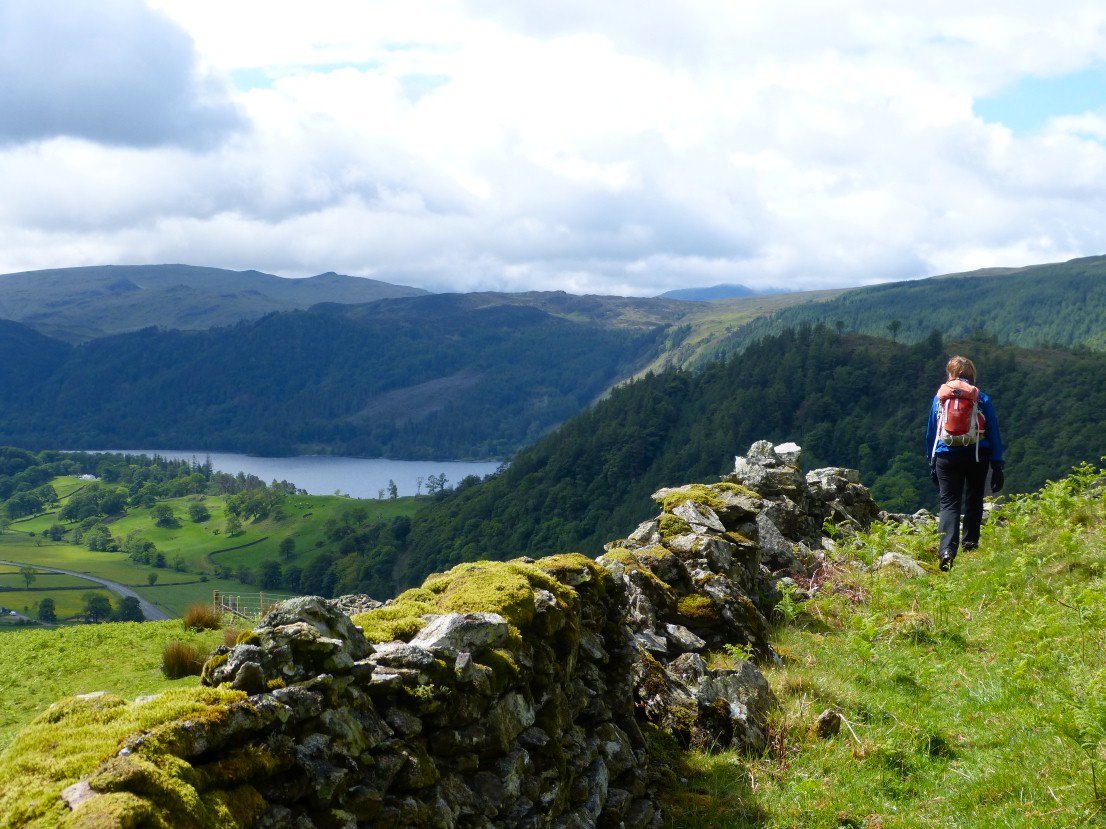 Great How ahead as we find our way.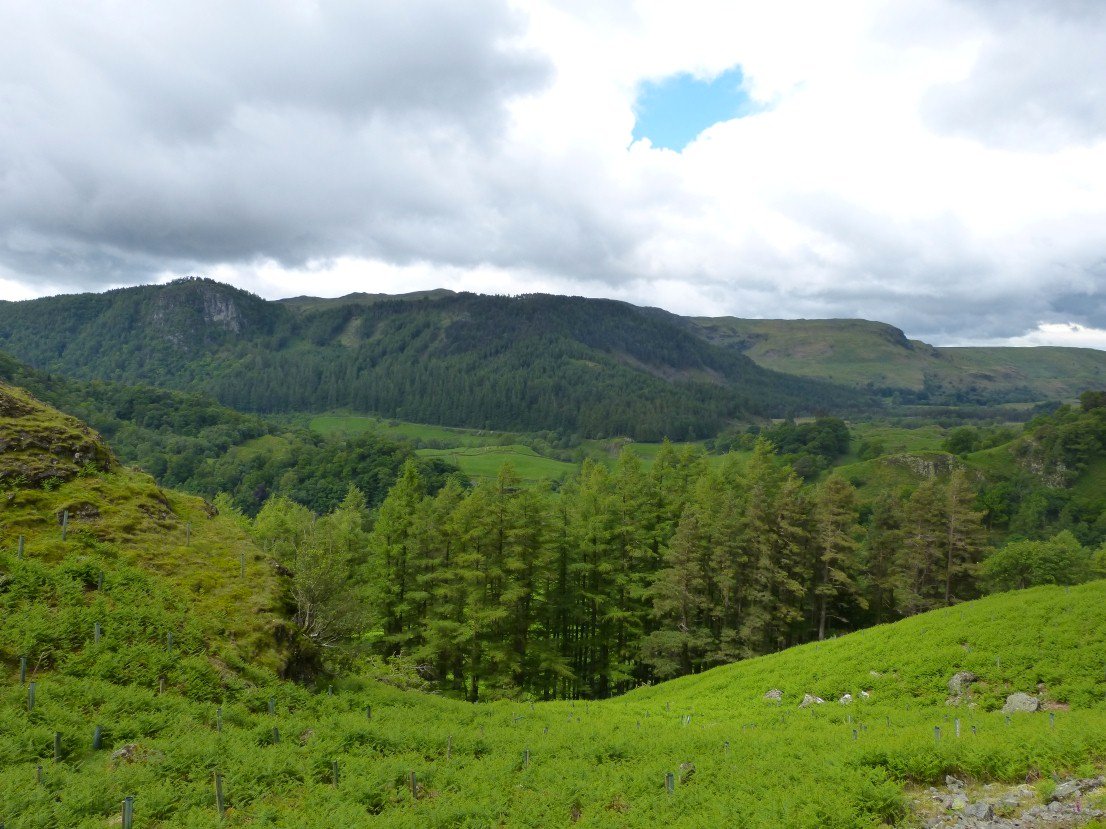 Down through the bracken to the stand of Scots Pine and the bridge over the leat. A nice way to finish a lovely long week-end in the Lakes.