WWW.KARLSWALKS.CO.UK
PICTURES AND TRIP REPORTS FROM MY WALKS IN THE ENGLISH LAKE DISTRICT
Sale Fell and Ling Fell
1st November 2015
Route. Riggs - Lothwaite - Rivings - Sale Fell - Brumston Bridge - Ling Fell - Burthwaite Hieghts - Old Scales - Brumston Bridge
(about 7.5 miles 2000 ft ascent)
We were lucky today as large parts of the national park were under cloud while we enjoyed lovely sunshine and amazingly mild temperatures for November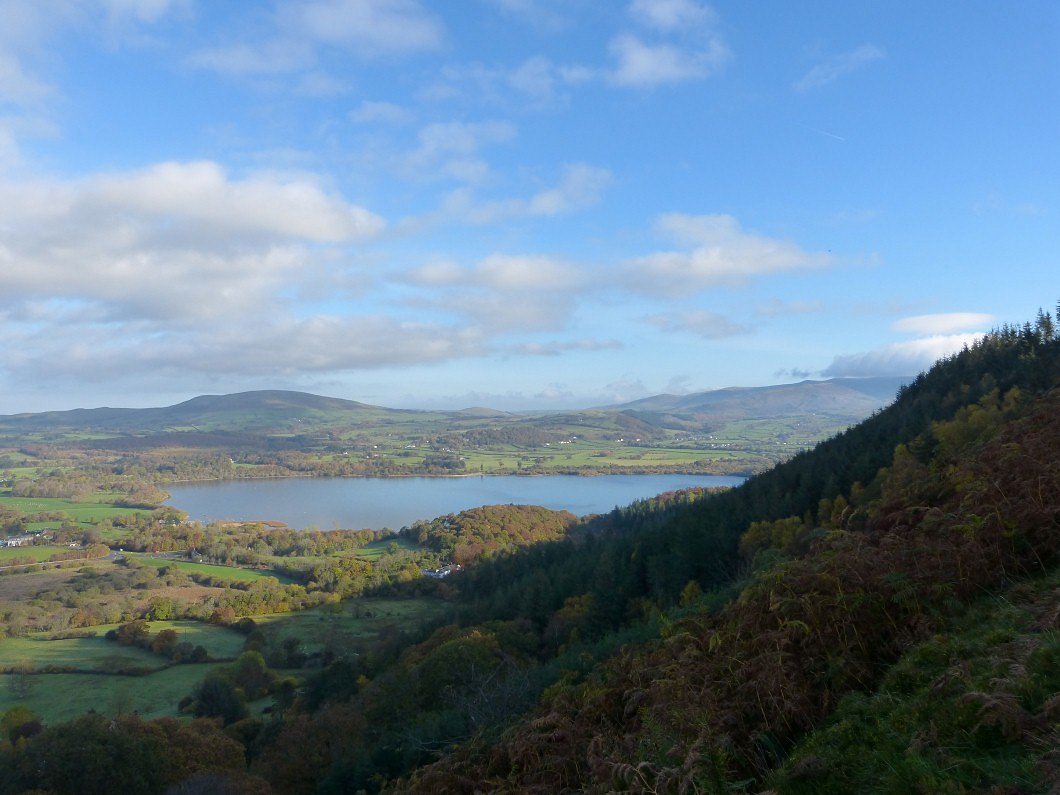 Looking over Bass lake to Binsey from the climb away from the road at the Riggs.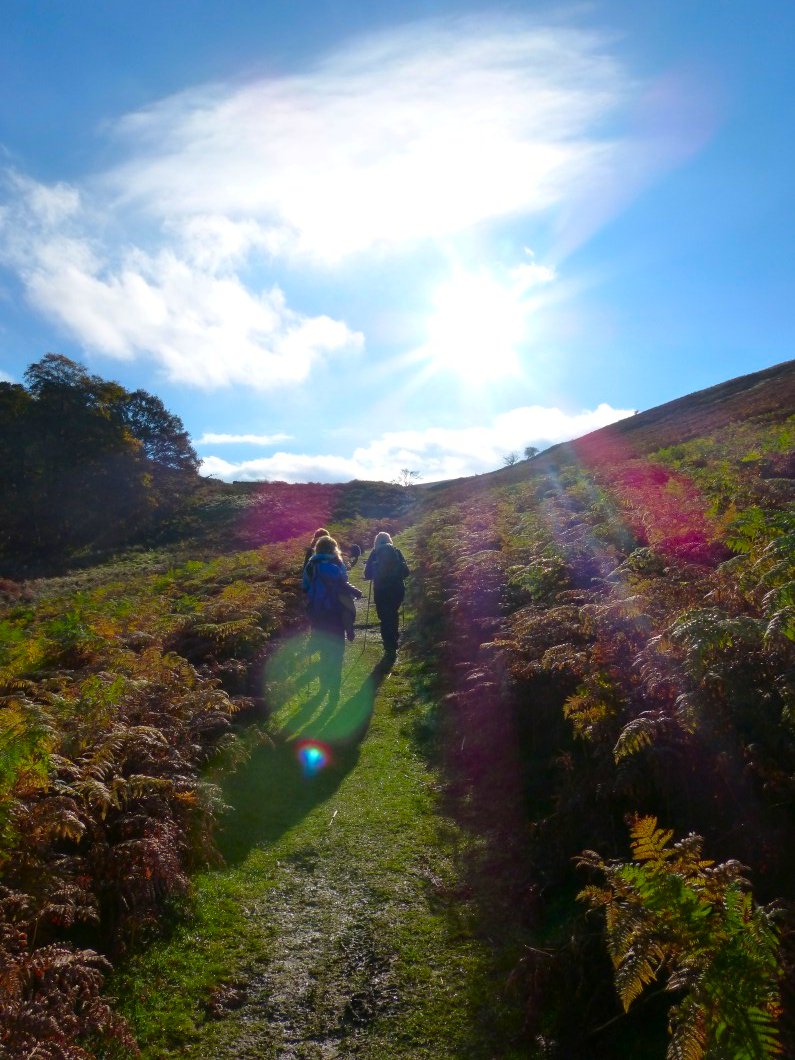 Catherine and her dogs joined us today, It had been nearly twelve months since I last met her so it was nice to catch up.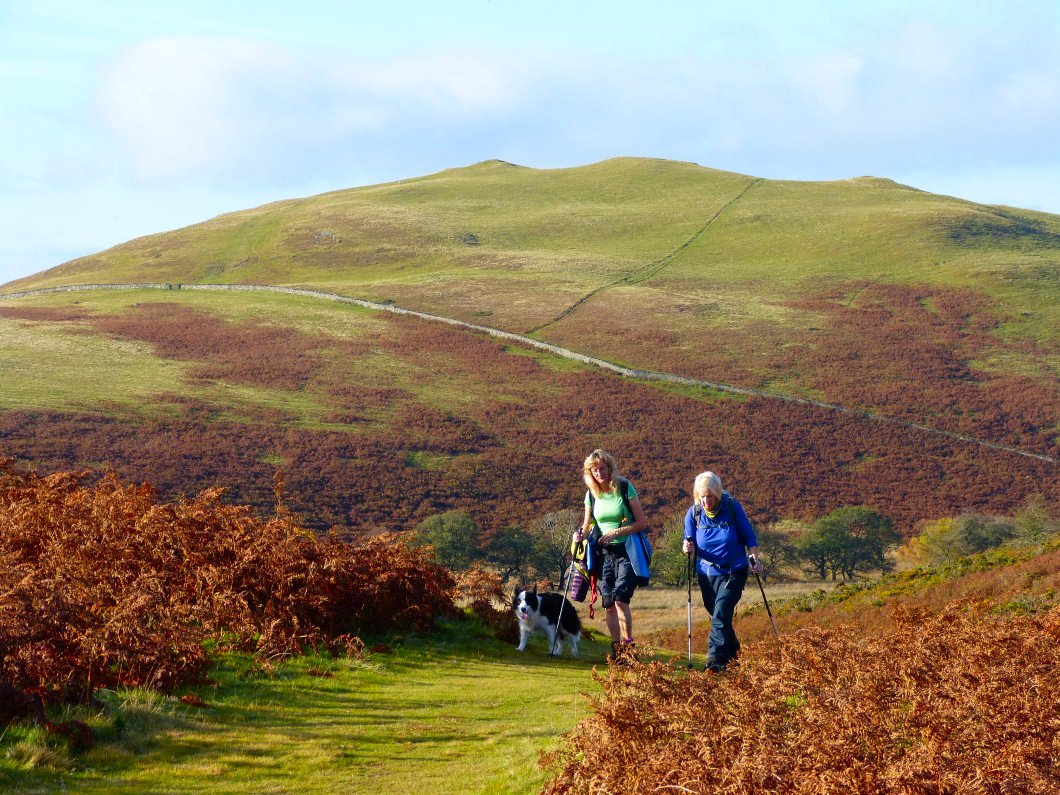 Sale Fell behind Catherine and Helen.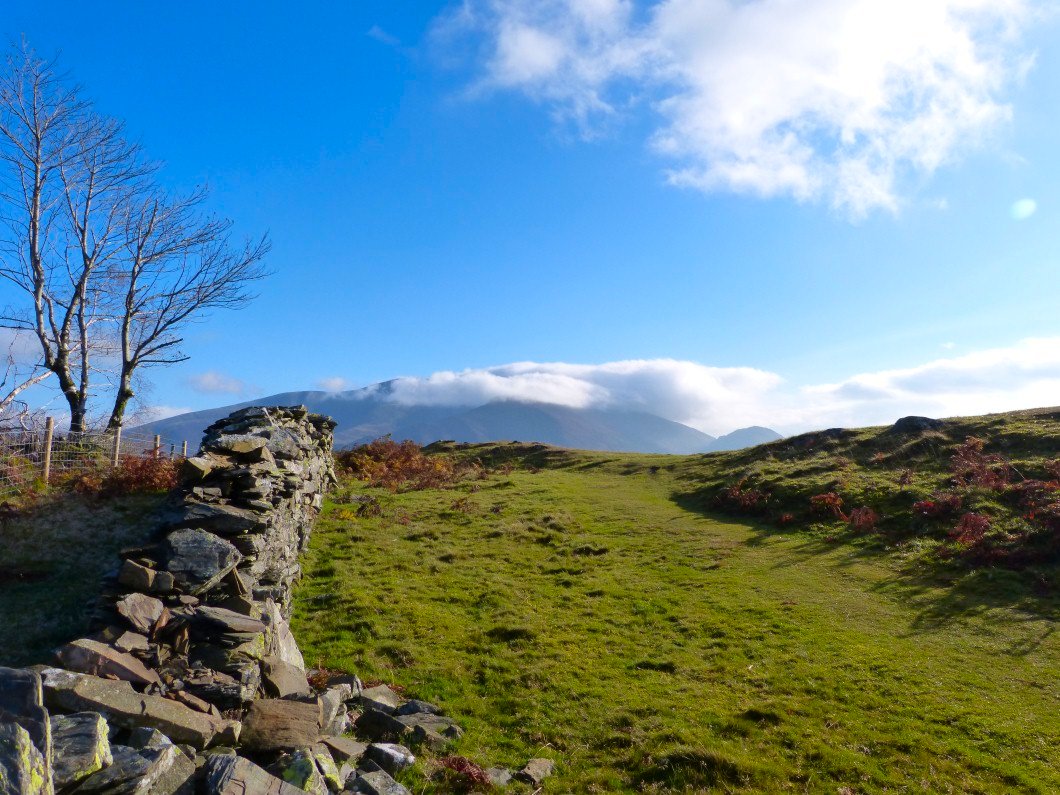 At the top of the hill we got a great view of the Skiddaw fells.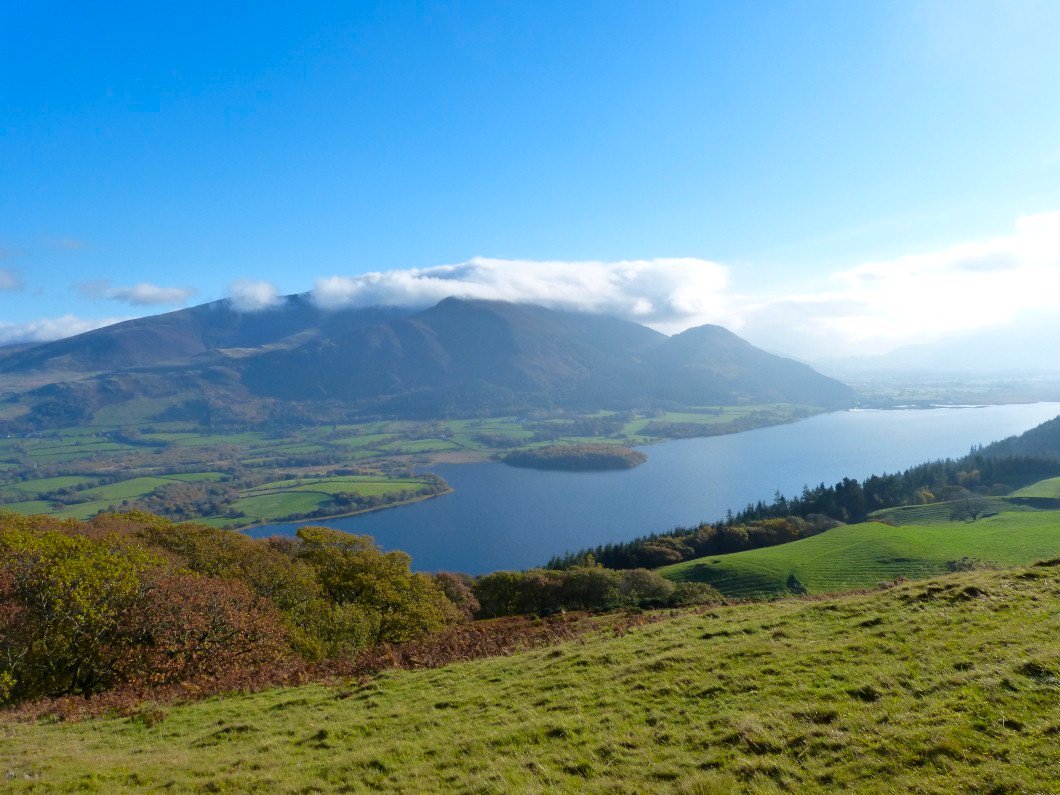 Lovely.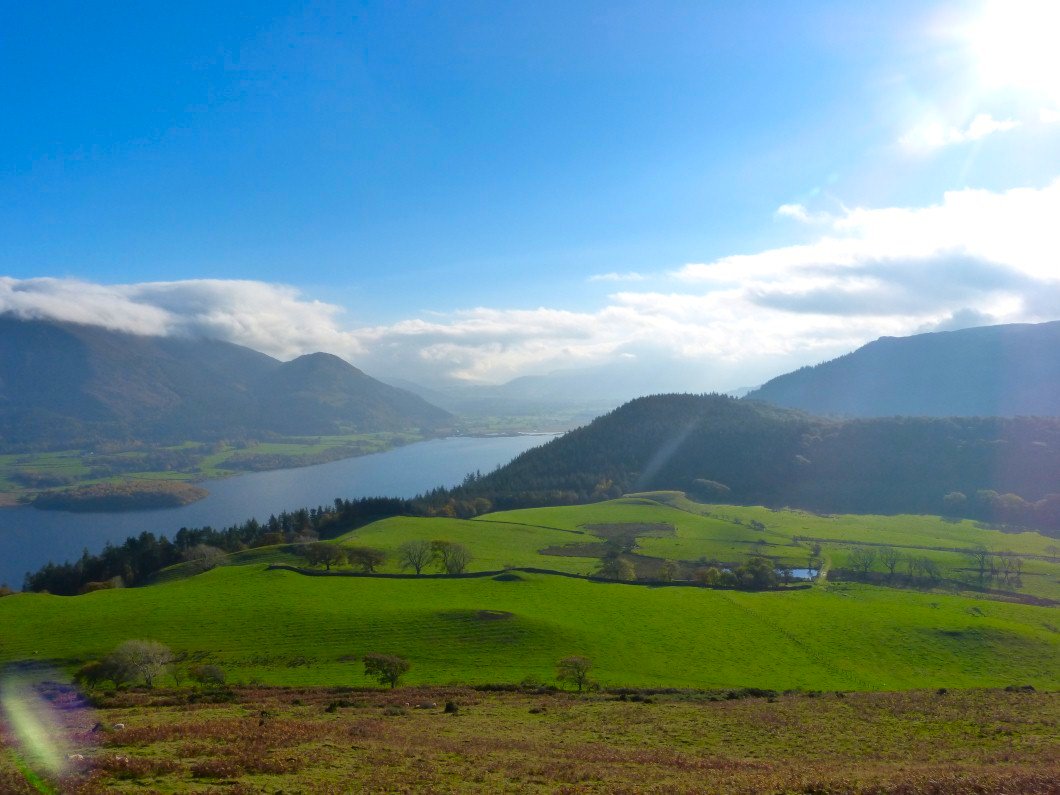 Looking down to the cloud covered central lakes from Lothwaite.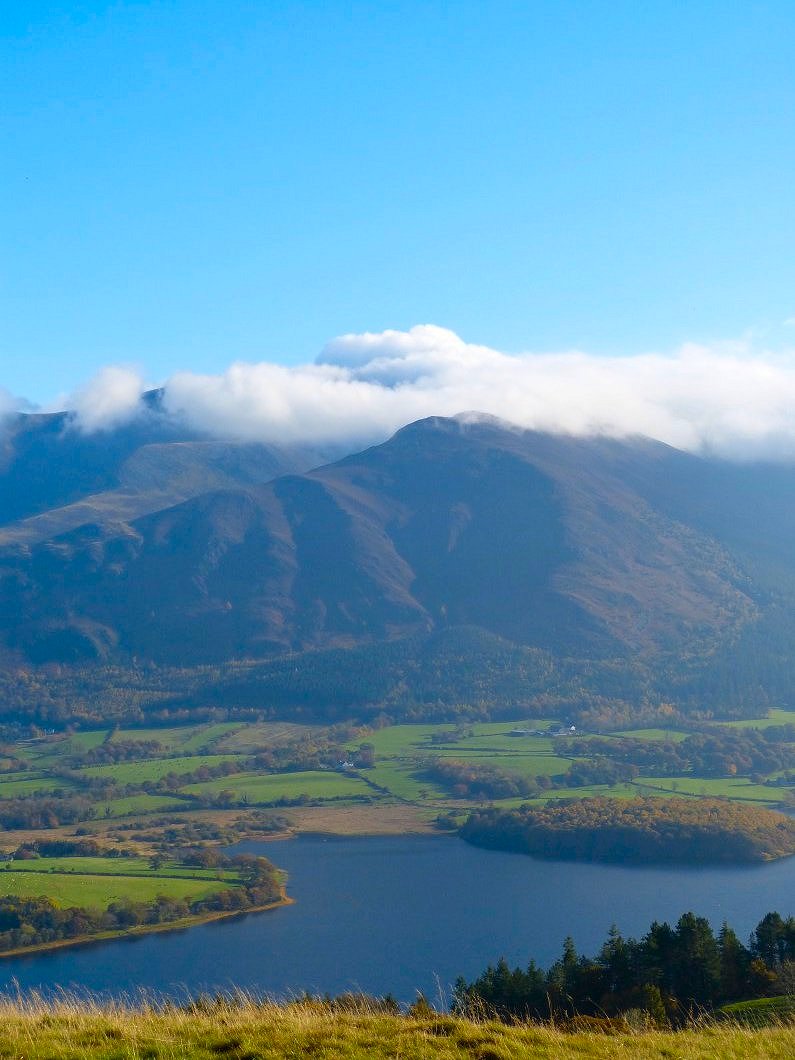 Zooming in on the Ullock Pike ridge.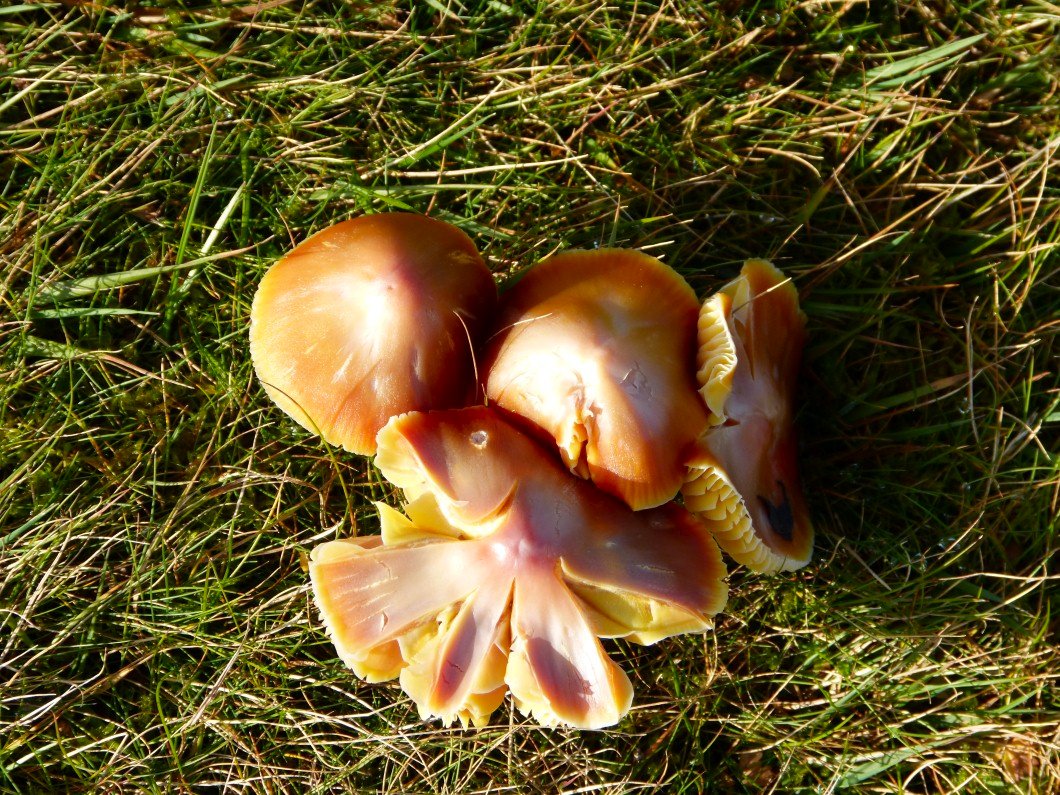 Lots of interesting fungi around today
Clear over Graystones and Broom Fell.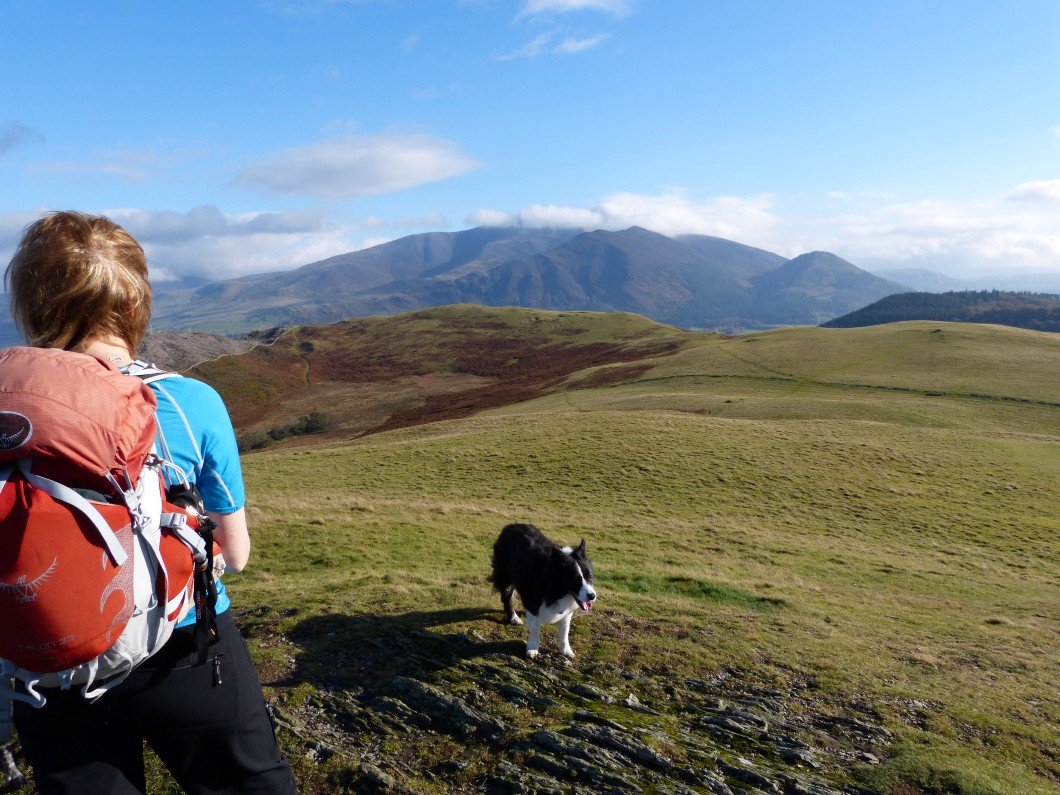 Sue admires Skiddaw from Rivings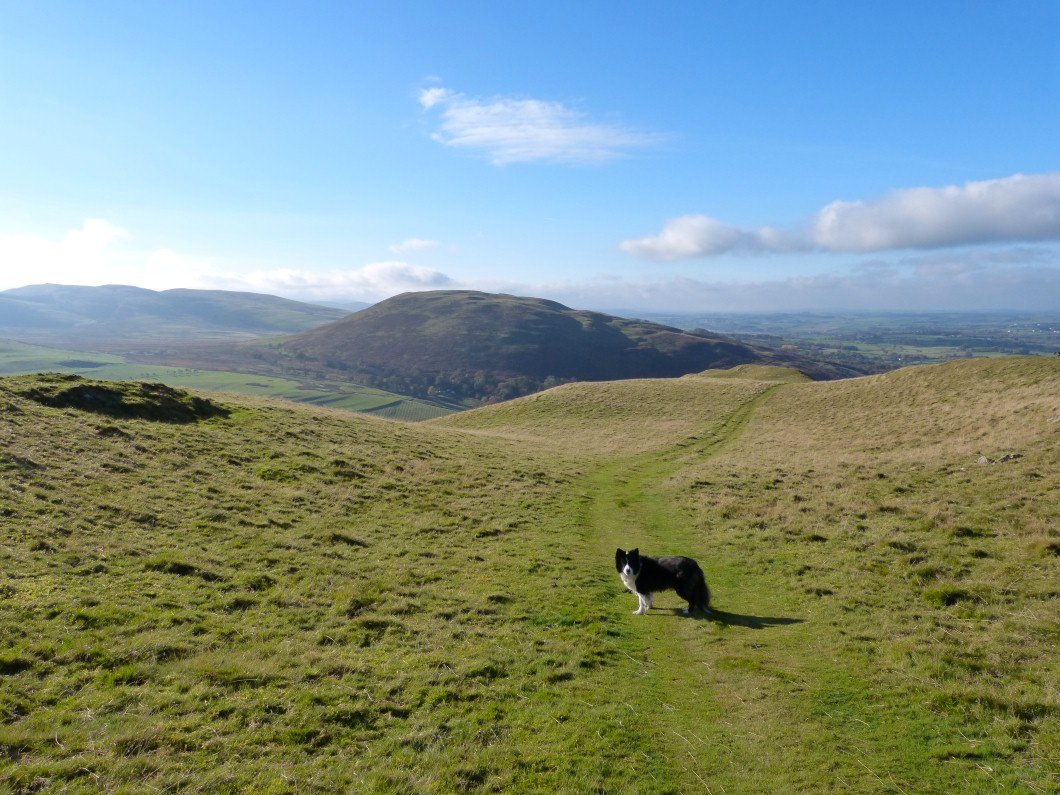 Ling Fell from Sale Fell
Helen and Catherine weren't coming to Ling fell so they set of back to their car only to realise that Helen had left her shoes in Sue's Car so we had to walk back down to the cars and then decided we would drive around to Brumston Bridge and walk Ling Fell from there.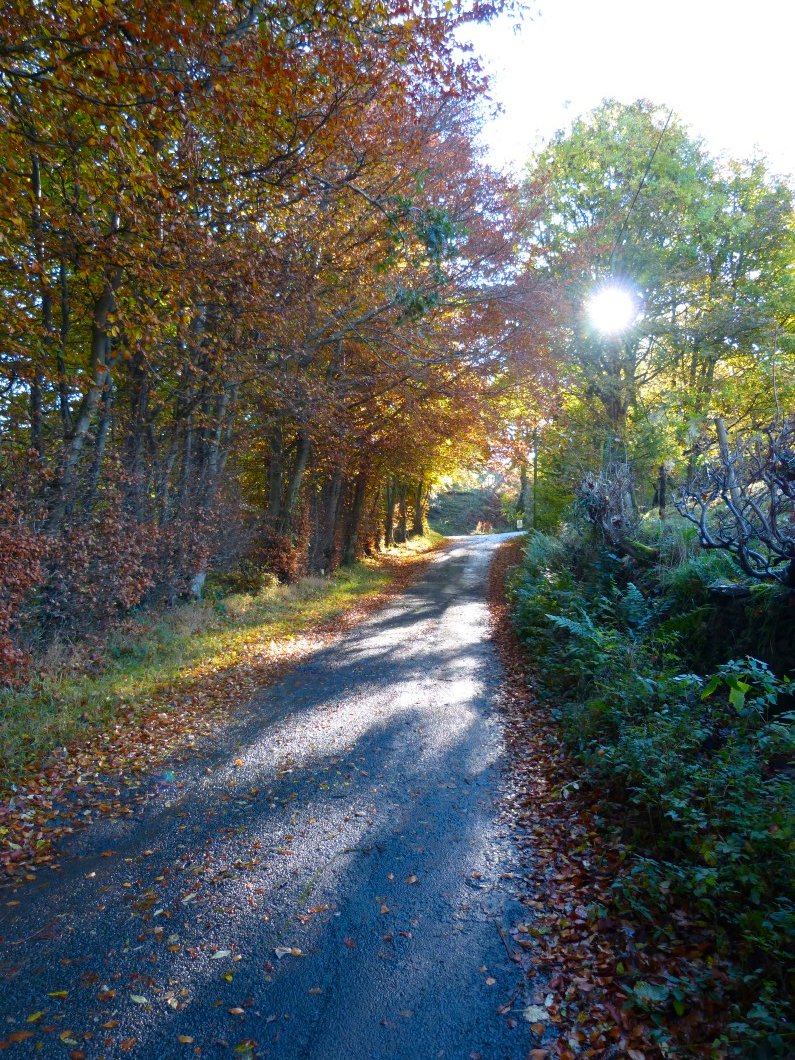 Still lovely and sunny as we walk up the road from the bridge.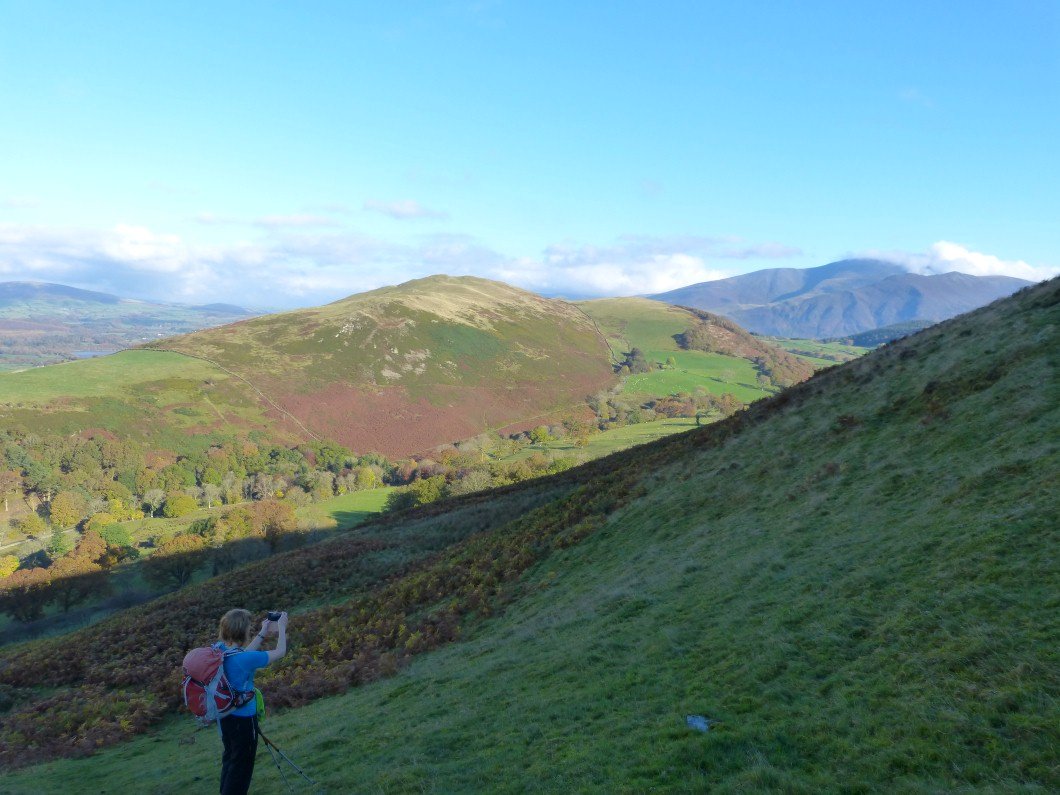 Sale Fell and Sue taking a picture of Skiddaw from the climb up Ling Fell.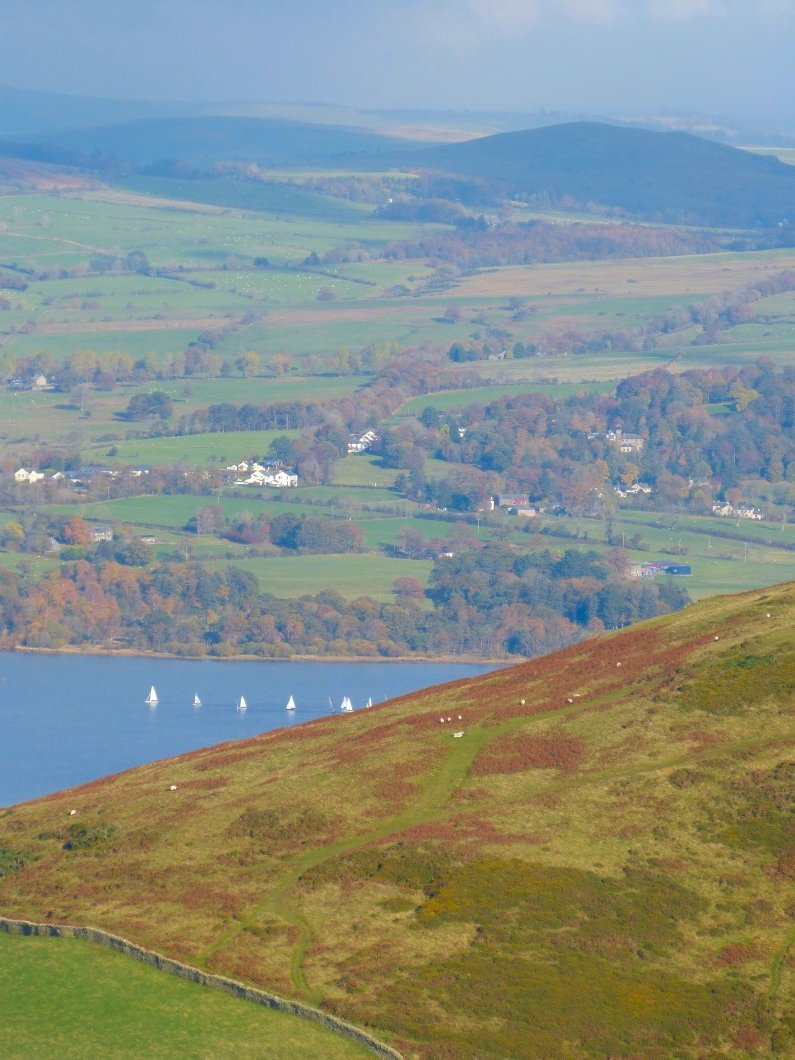 Sail boats on Bass lake.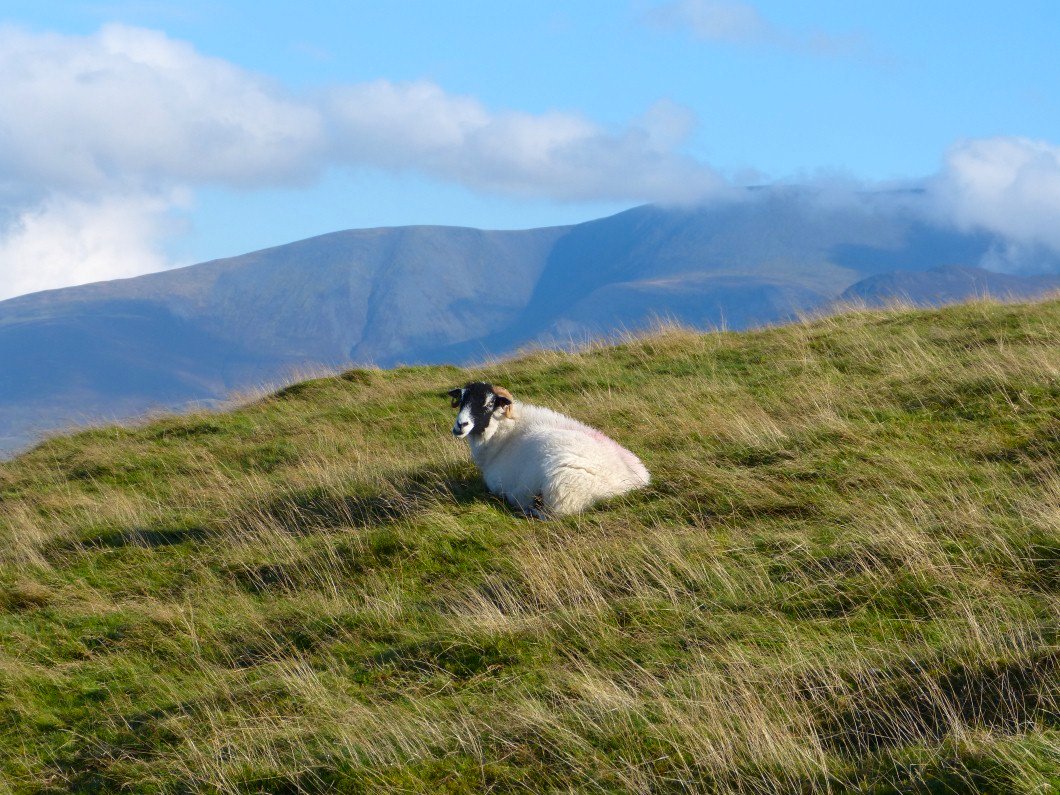 A local sunbathing on Ling fell.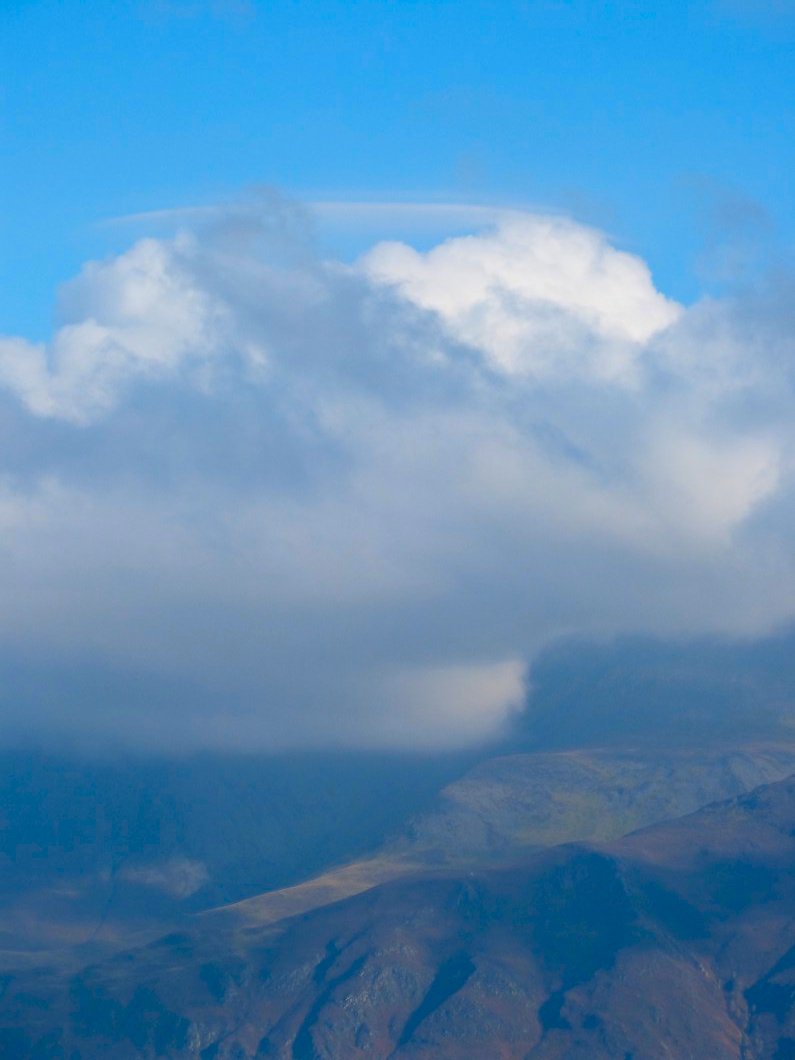 Strange cloud forming over Skiddaw.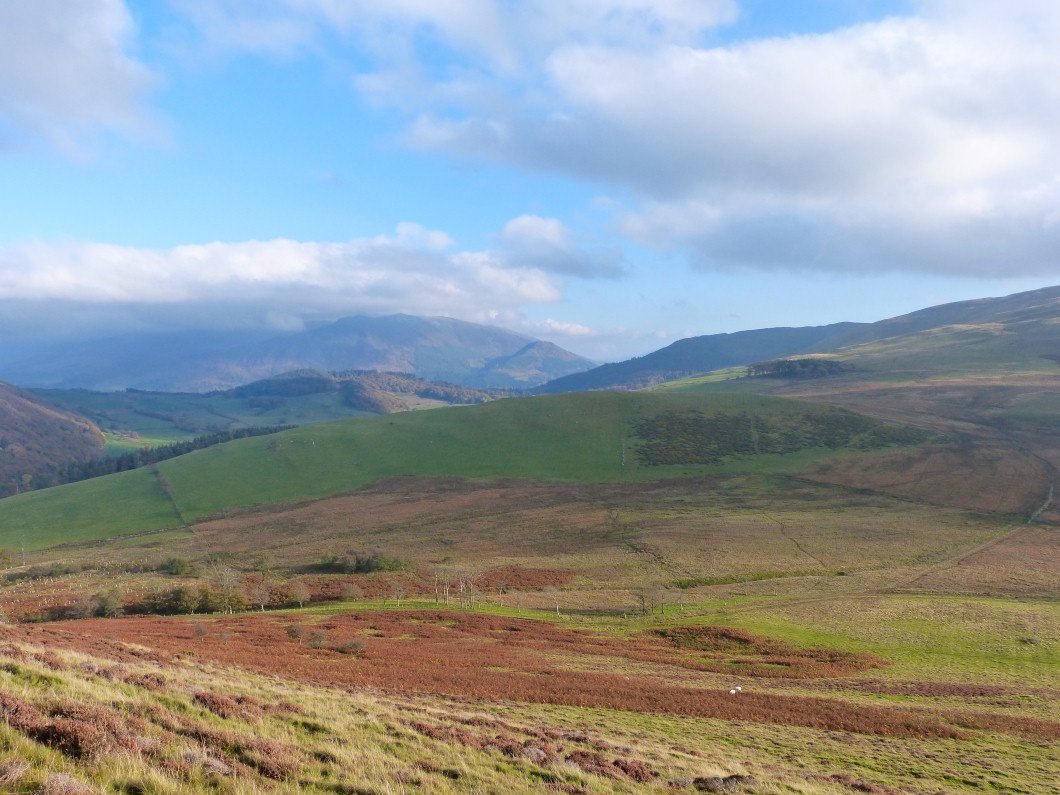 From Ling Fell we made a bee-line to the grassy top of Burthwaite Hieghts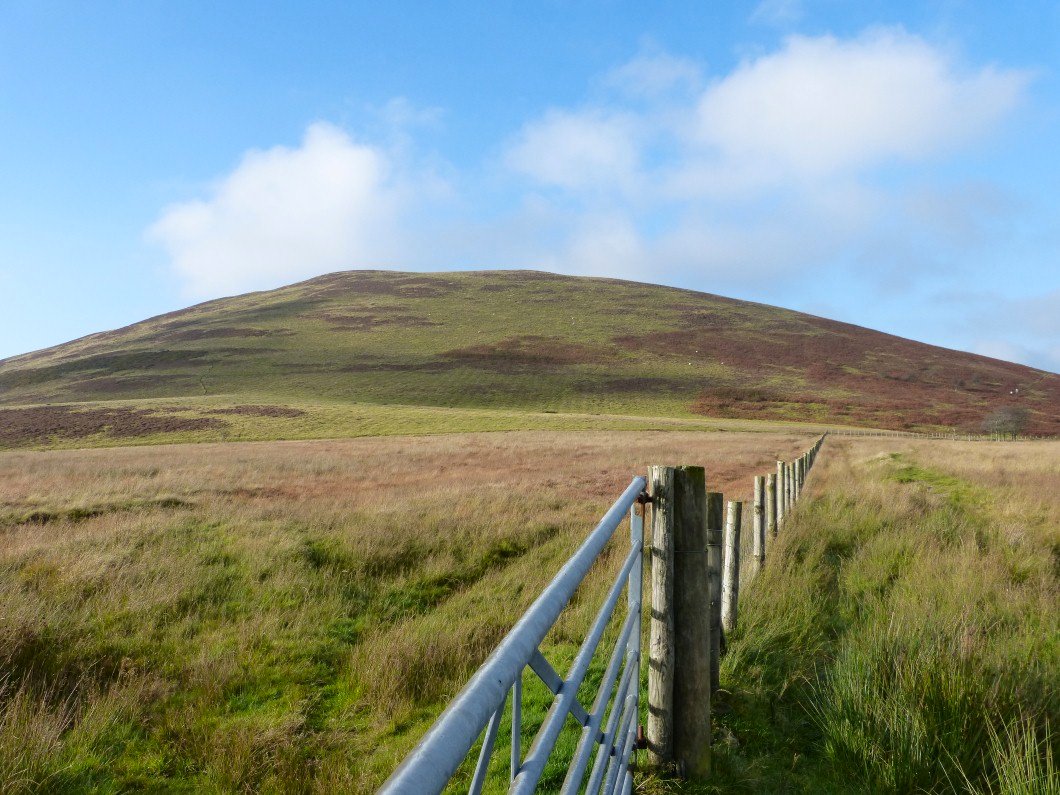 Ling Fell from the boggy hollow between the two hills.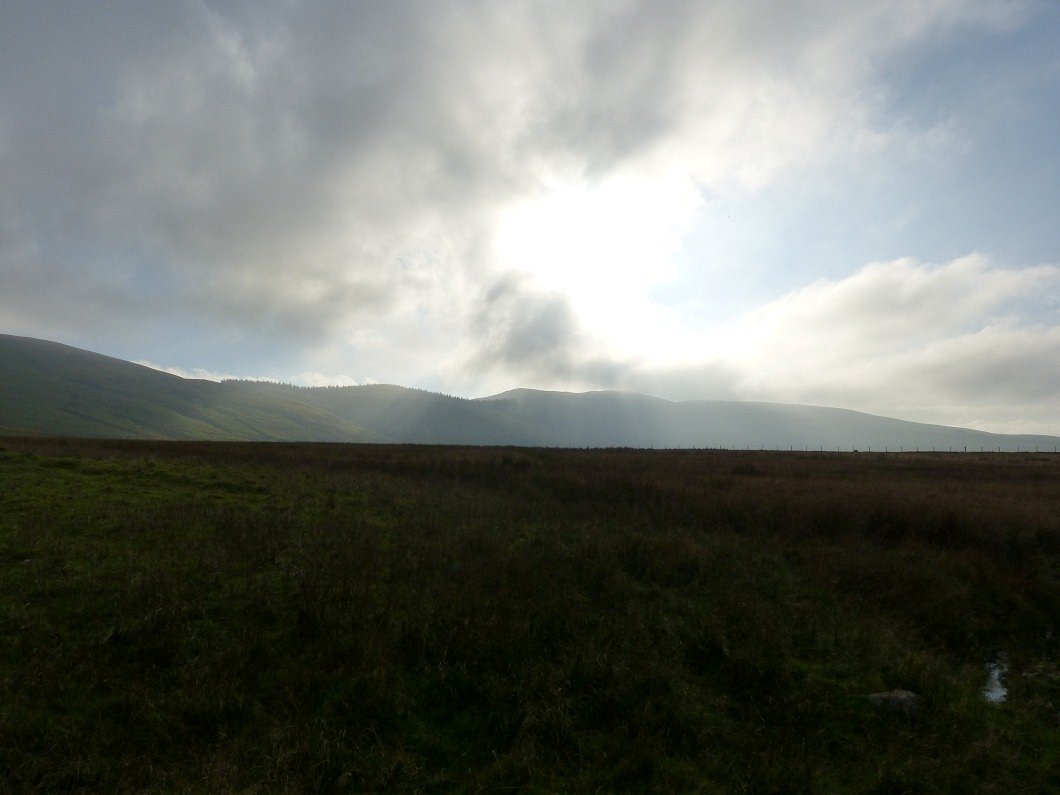 Dramatic sun and clouds over Graystones.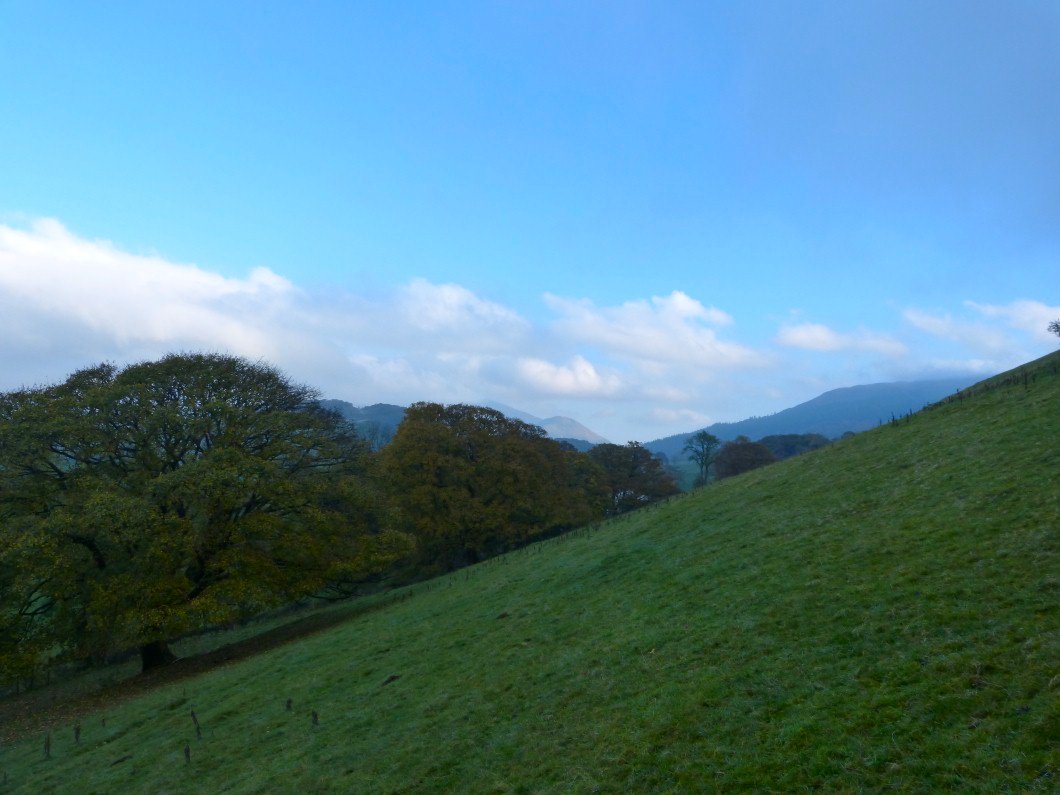 Skiddaw Dodd peeps above the trees on the steep descent to Old Scales.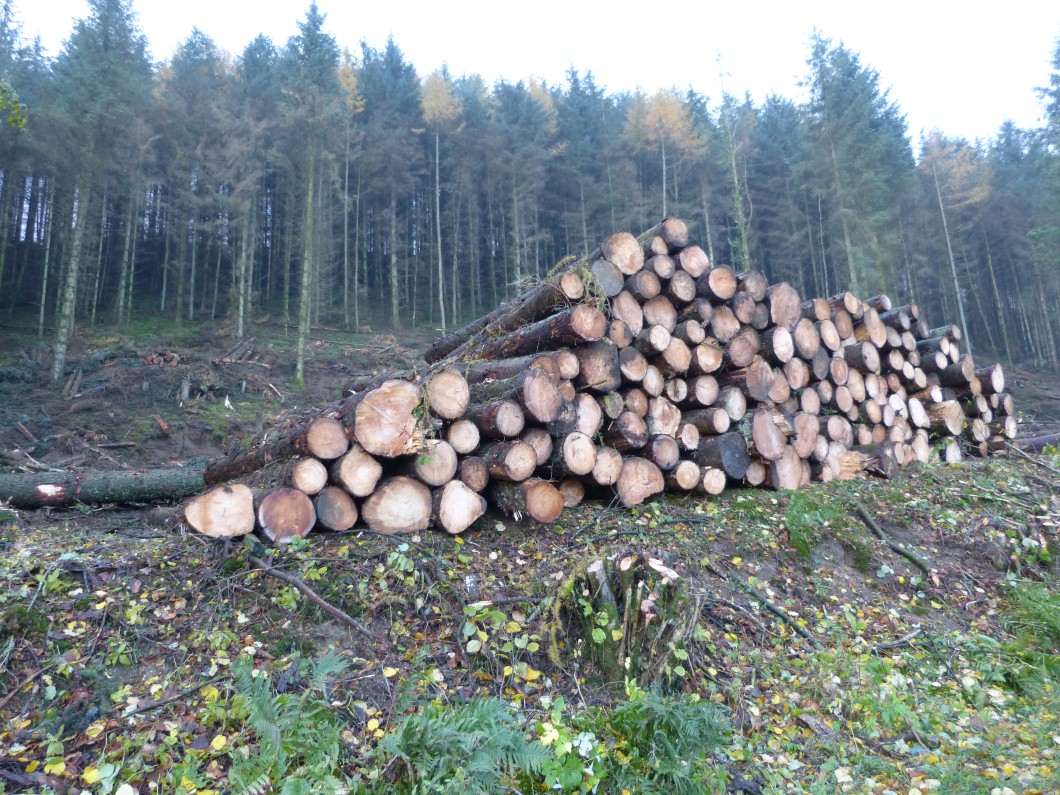 Logging is under way and a few of the paths in the forest are closed.