WWW.KARLSWALKS.CO.UK
PICTURES AND TRIP REPORTS FROM MY WALKS IN THE ENGLISH LAKE DISTRICT
Catbells and Newlands Beck
7th November 2015
Route. Chapel Bridge - Skelgill - Skelgill bank - Catbells - Maiden Moor - High Spy - Newlands Beck - Chapel Bridge
(about 8.5 miles 2600 ft ascent)
We booked a couple of nights at Borrowdale Yh with the intention of climbing Great Gable on Remembrance Sunday for the service. Things didn't turn out quite as expected, or rather did turn out as we feared as the weather was very rough with high winds and rain most of the week-end It was absolutely tipping it down as we left the hostel on Saturday but by the time we had driven around to Chapel Bridge the rain had slackened off and the wind had dropped and although not as warm as last week-end the temperature was still mild for November. Because of the rain I didn't take my camera so these pics were taken by Sue with her phone ( which is fine except I'm now in some of them )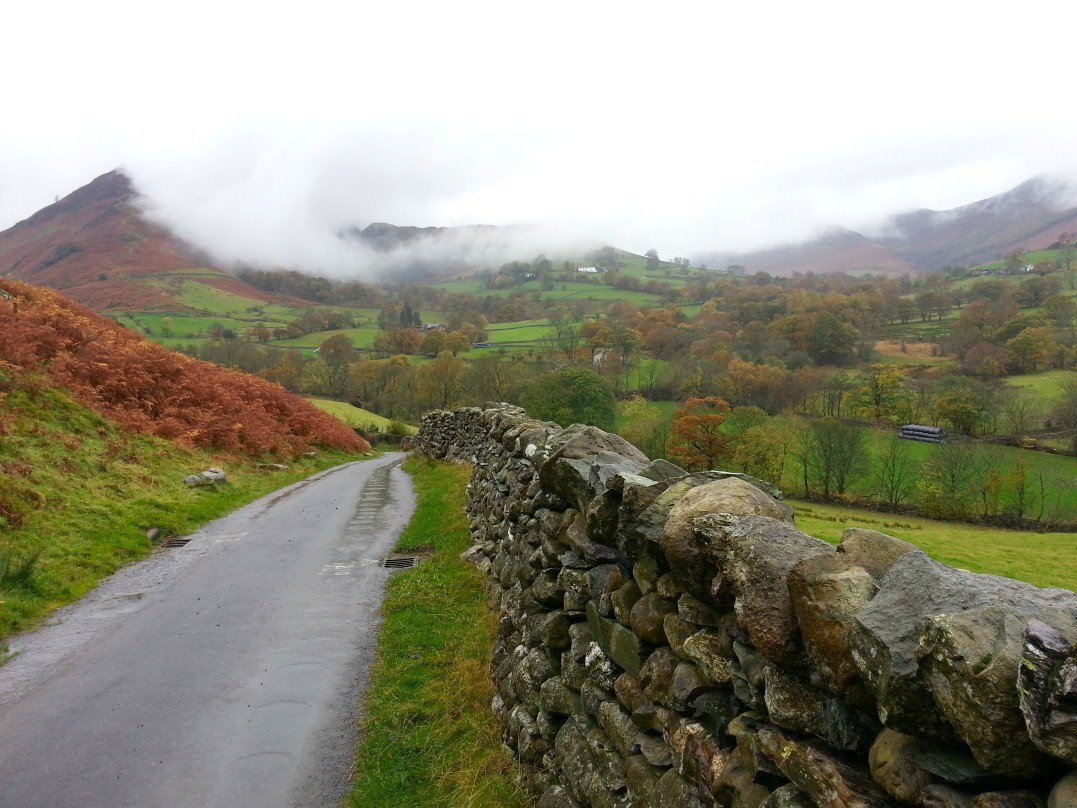 Looking back across the valley to where Hindscarth and Robinson should be.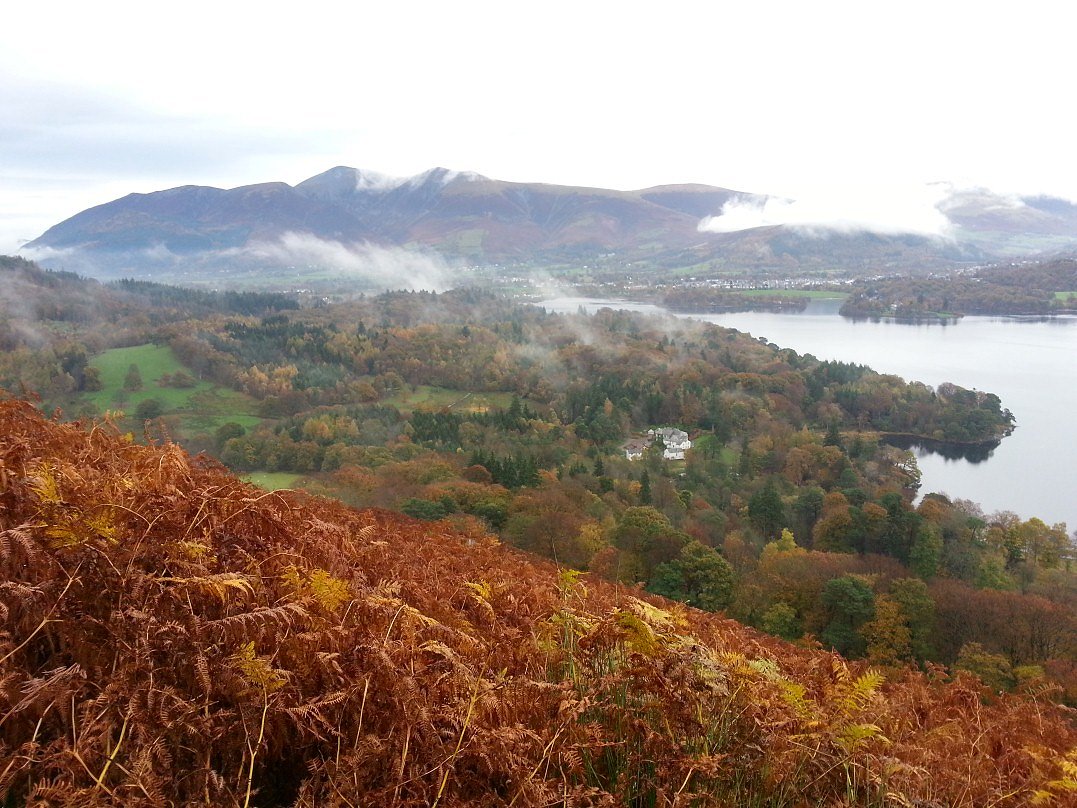 We walked along the base of Catbells to Skelgill and climbed the steep front of the hill mainly to extend our walk a little and also as I had never been this way, previously always climbing Catbells from Yewthwaite Comb. This is looking to Skiddaw from the climb.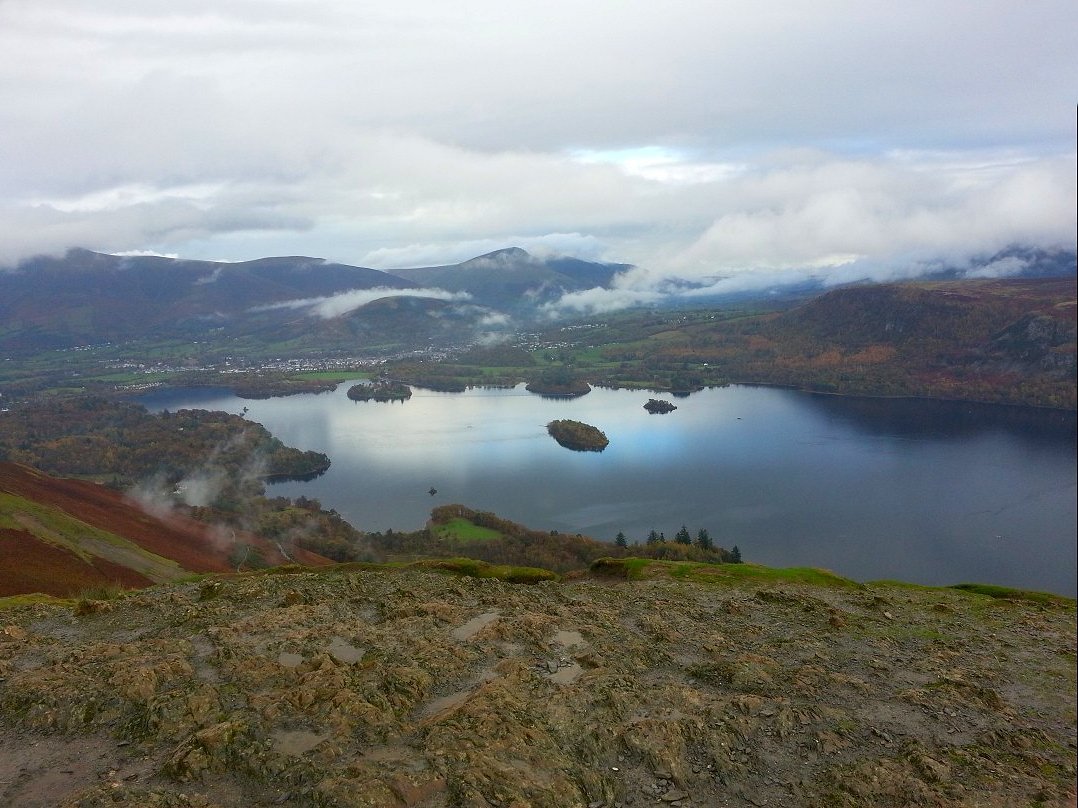 Derwentwater from Catbells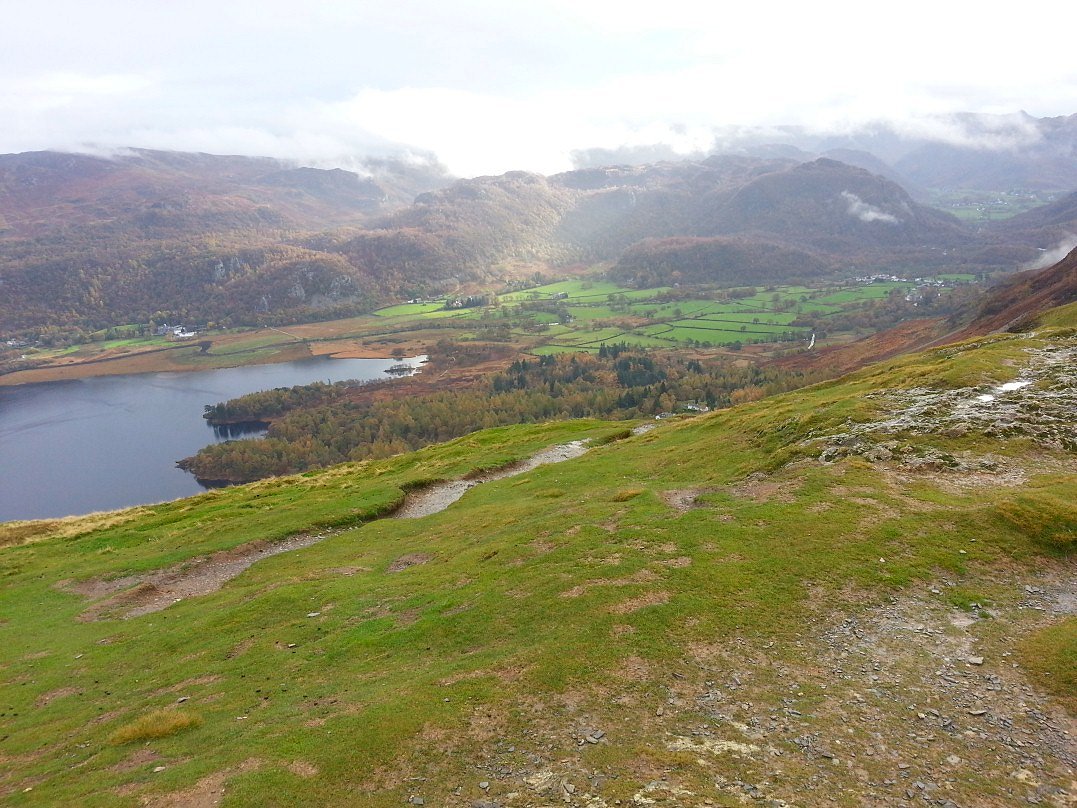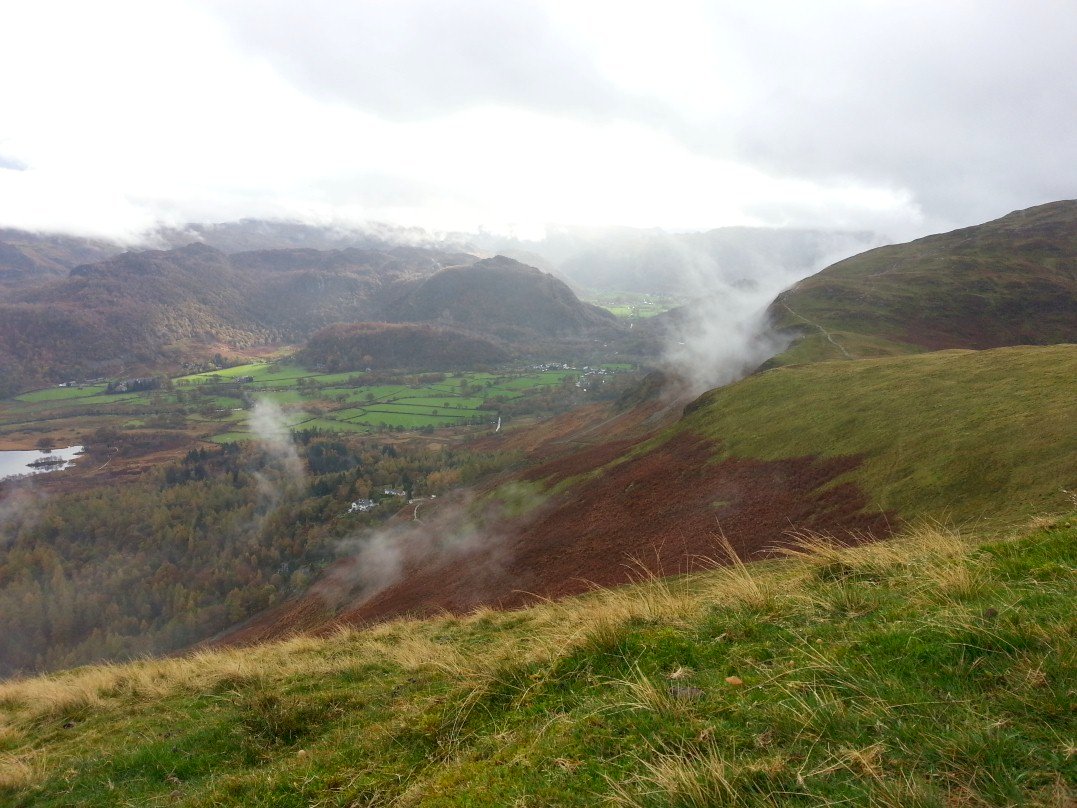 A couple of pictures of Borrowdale enjoying a few minutes of sun. This was as good as the day got as the rain set in ( and as I write this on Sunday the 15th I don't think it's stopped yet )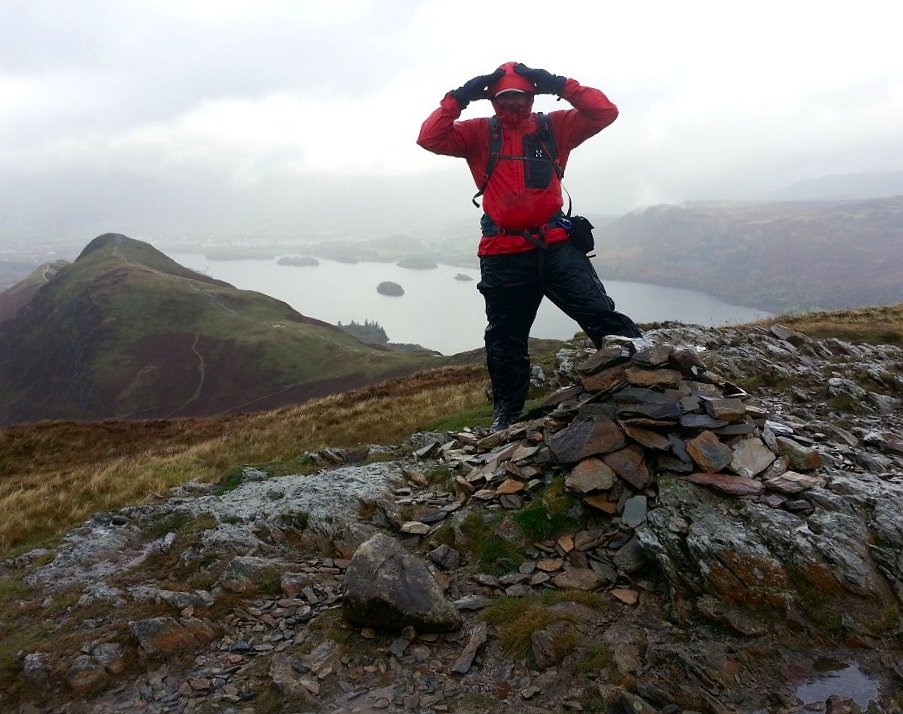 Me on Maiden Moor. I'm not starting a new dance I'm holding on to my hat !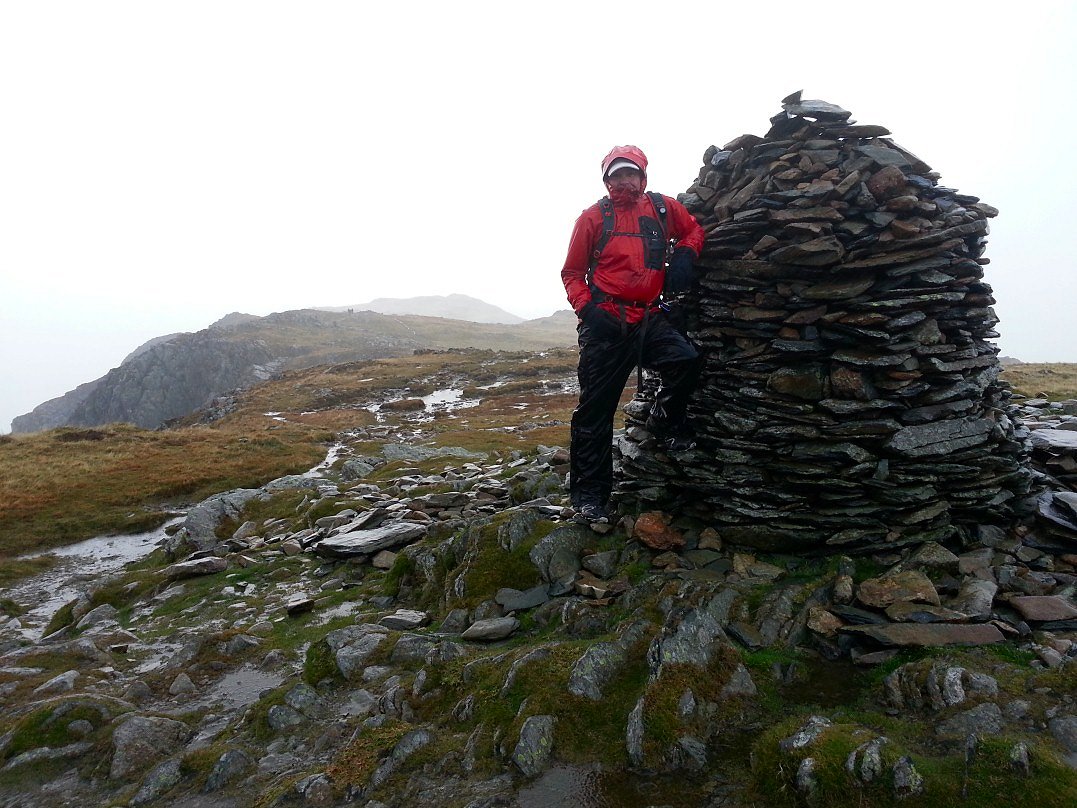 And me again this time on High Spy.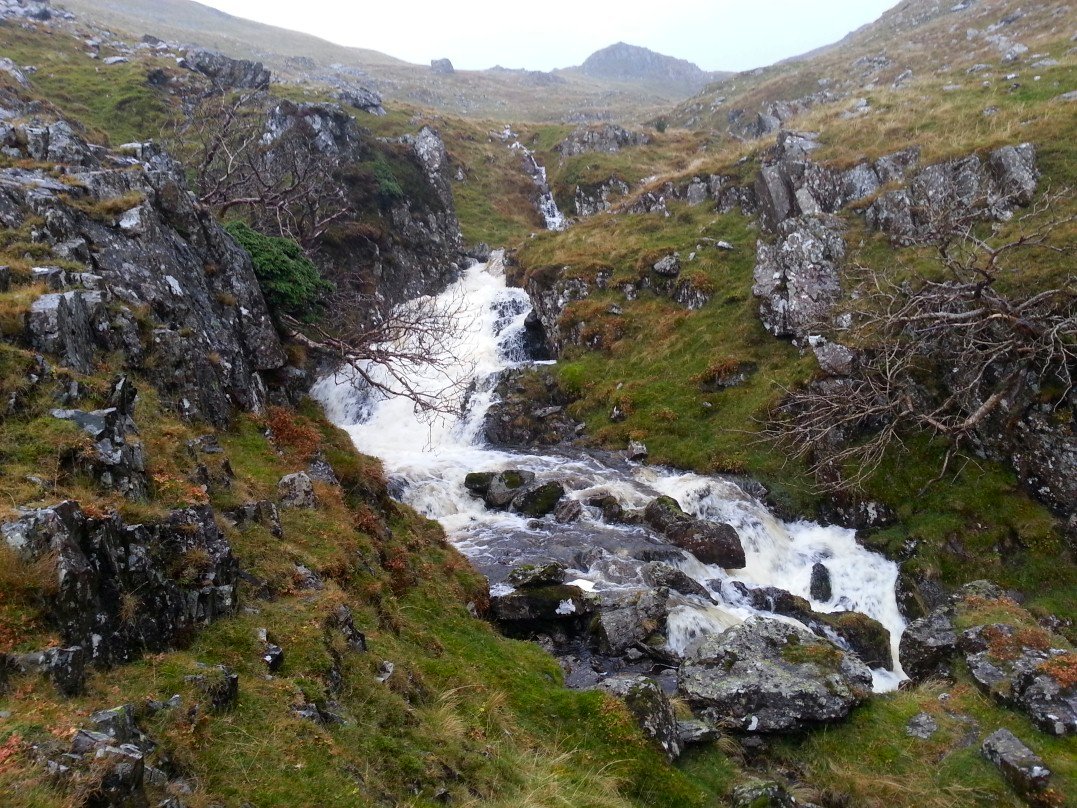 When the weather improved on Catbells we had the idea that we might go to Dalehead and down Hindscarth but by the time we had climbed over High Spy we had come to our senses and came down by Newlands Beck which was a route neither of us had done before. Unsurprisingly the waterfalls in the beck were spectacular.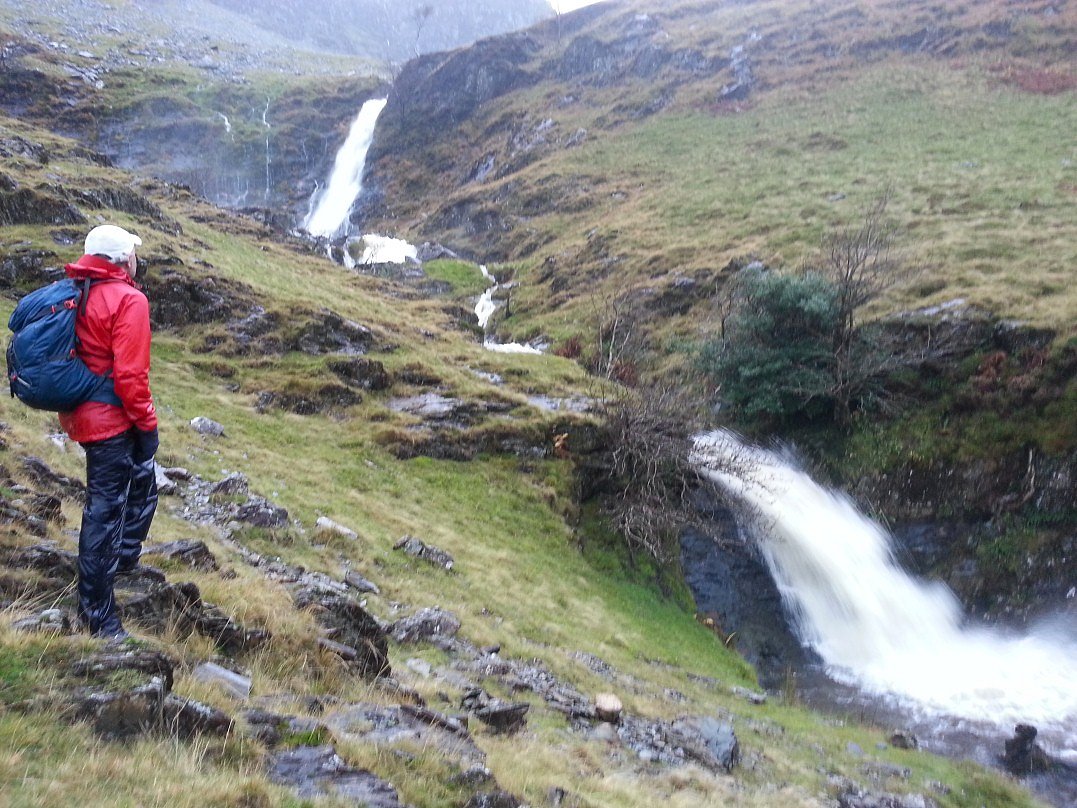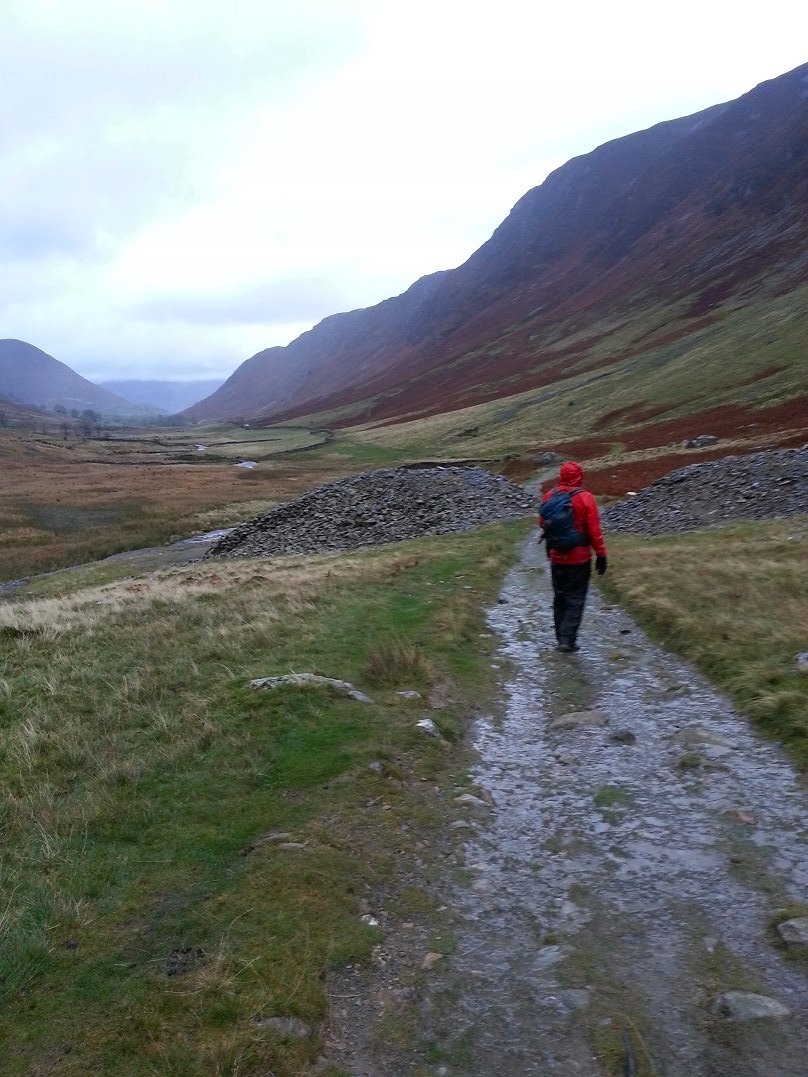 Walking past Castlenook mine on our way down the valley.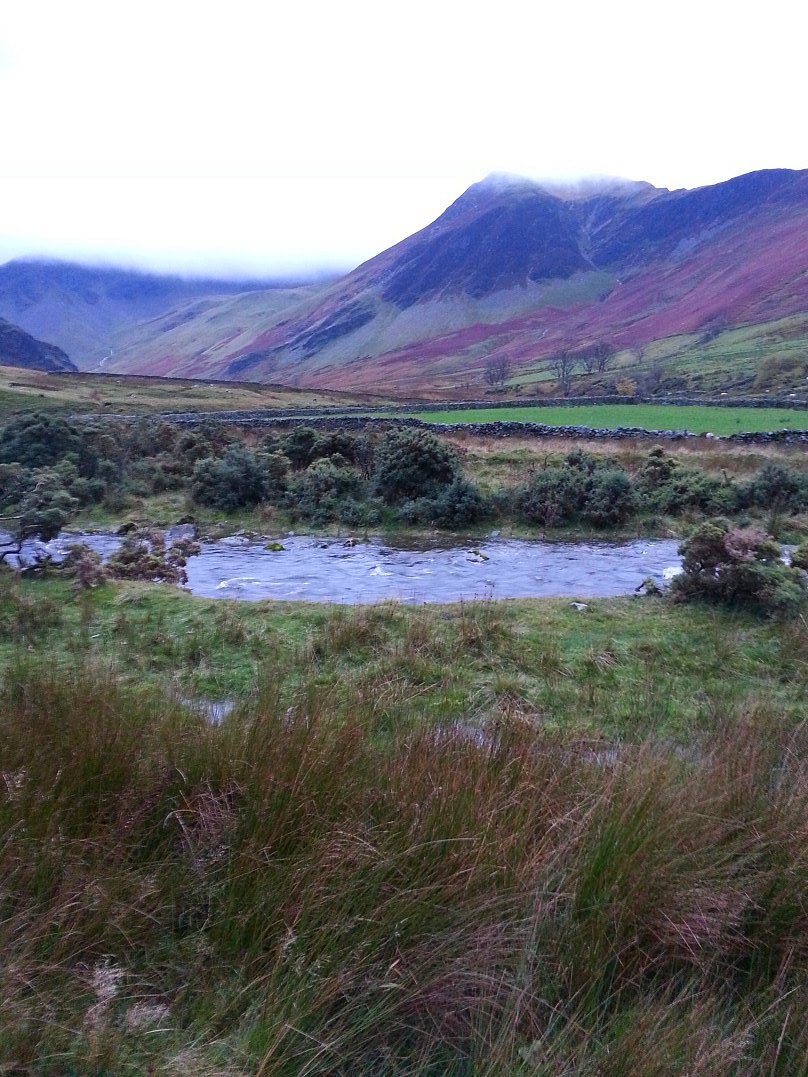 Scope End across the valley.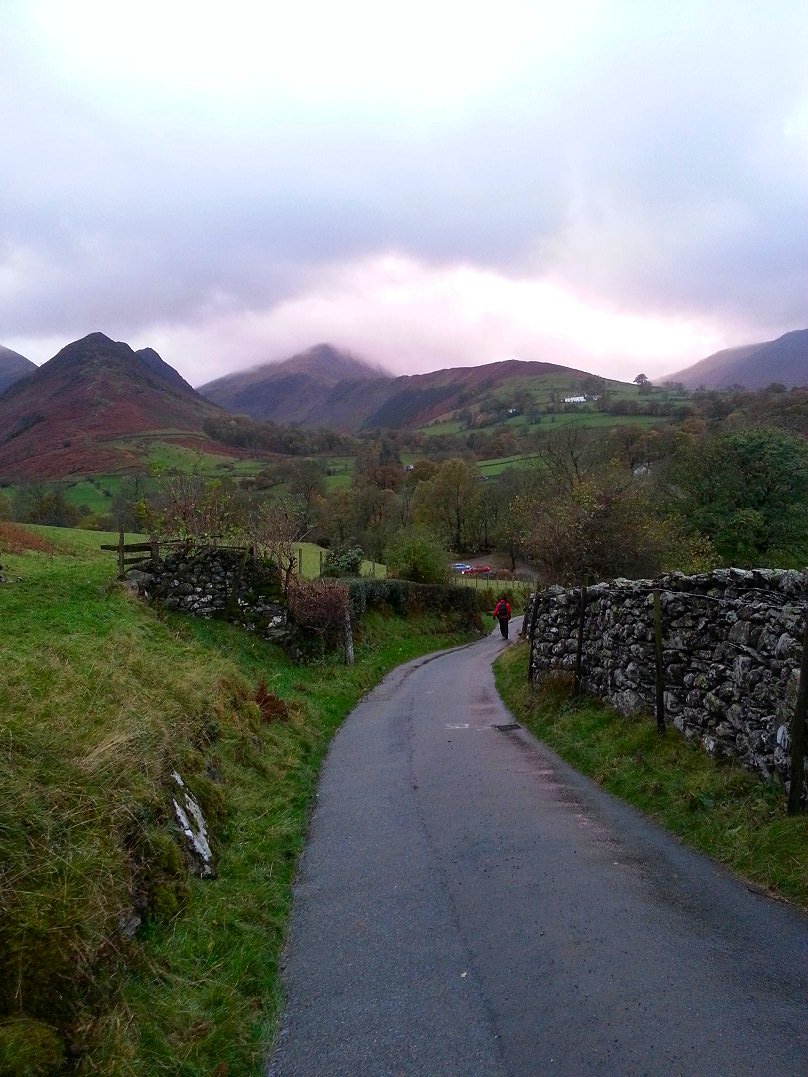 Walking back down the hill to the car park. Scope End on the left and High Snab Bank on the right.
The weather was even worse on Sunday so we decided to attend the service on Castle Crag instead. The service was as poignant as ever and it was nice to experience the more intimate surroundings. We then went for a walk up to Dock Tarn and back via Watendlath to the hostel but even Sue didn't risk any pictures. As we left the Borrowdale the river was rising and I believe the valley is now cut off