WWW.KARLSWALKS.CO.UK
PICTURES AND TRIP REPORTS FROM MY WALKS IN THE ENGLISH LAKE DISTRICT
Raven Crag and the central ridge
25th October 2015
Route. Bridge End - Thirlmere Dam - Raven Crag - Armboth Fell - High Tove - High Seat - Man - Bleaberry Fell - Shoulthwaite - Thirlmere Dam - Bridge End.
(about 9.5 miles 2300 ft ascent)
There were high winds forecast for today ( which didn't actually appear ) so we stayed fairly low and walked a round taking in the little fells on the central ridge.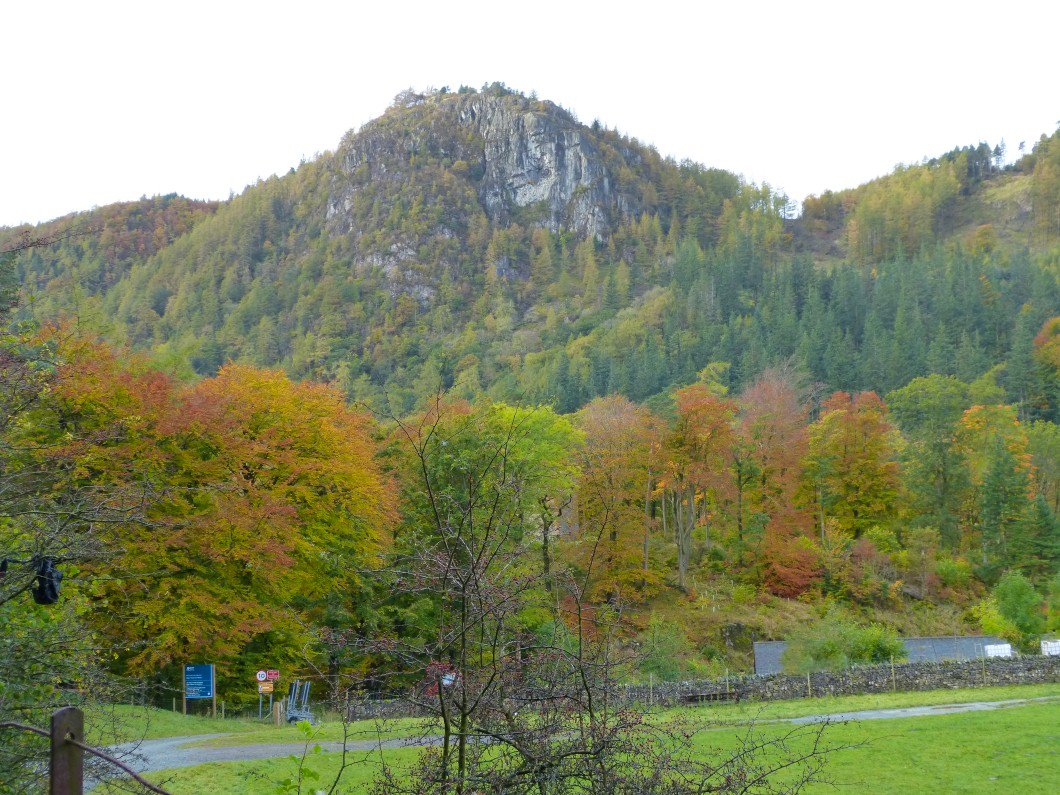 The lovely Autumn colours were still on show.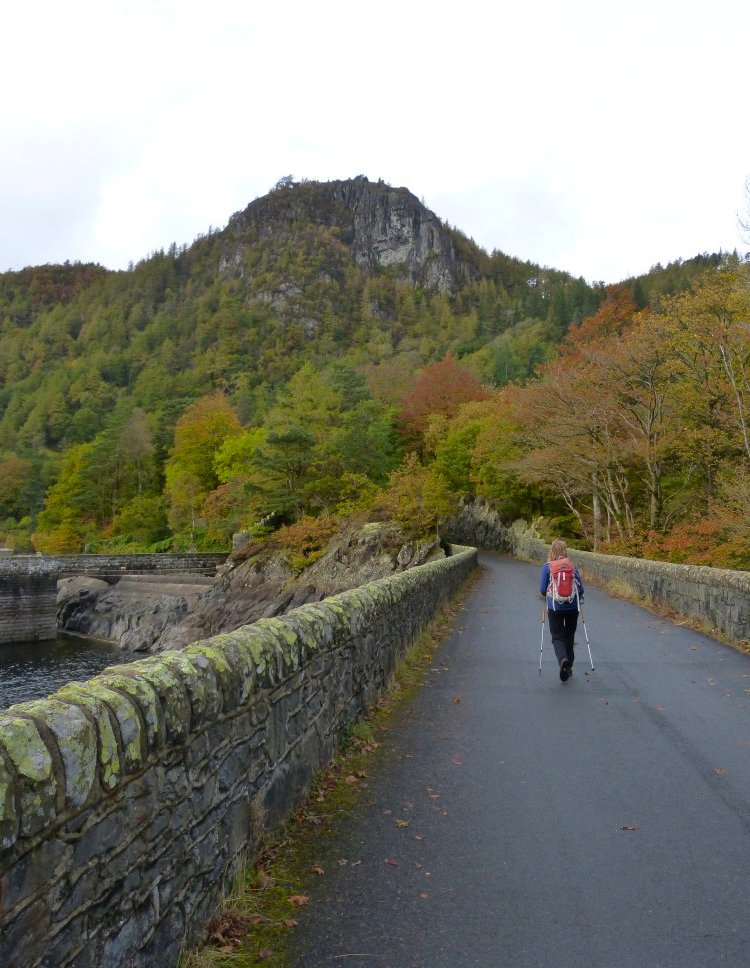 Raven Crag towering above Thirlmere dam. Although we have climbed Raven Crag on our 2nd/3rd round quest we could not walk past without visiting this lovely fell.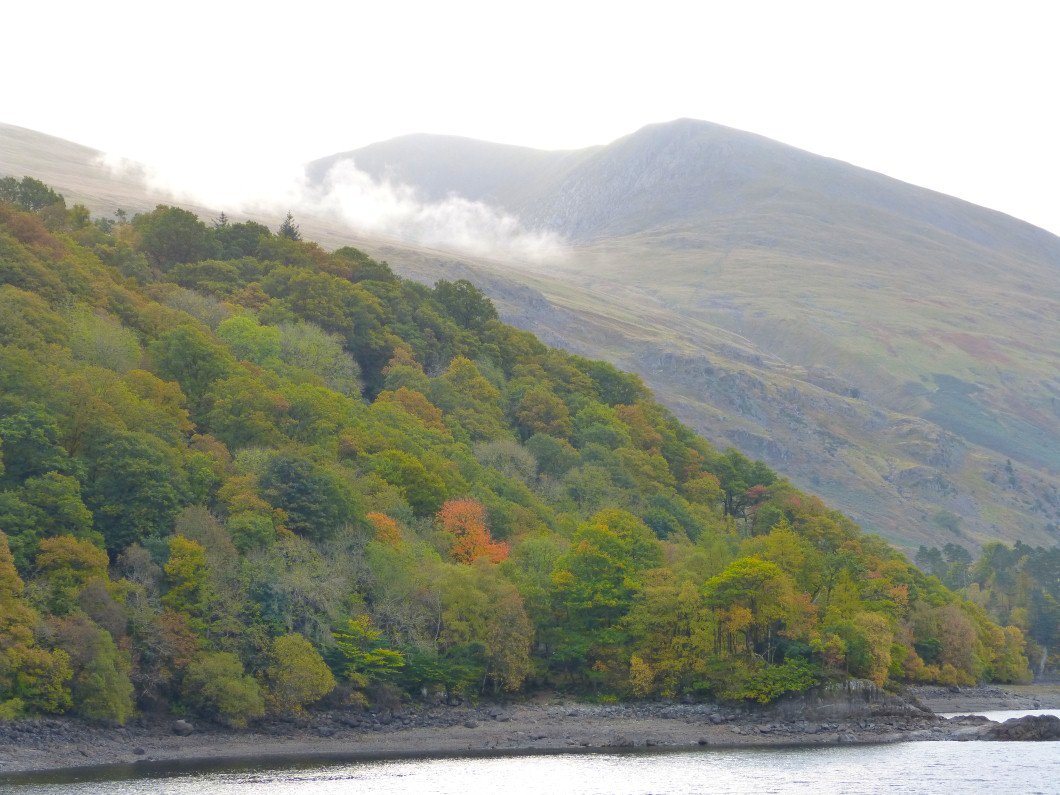 Low cloud hanging around Browncove Crags on the flanks of Helvellyn.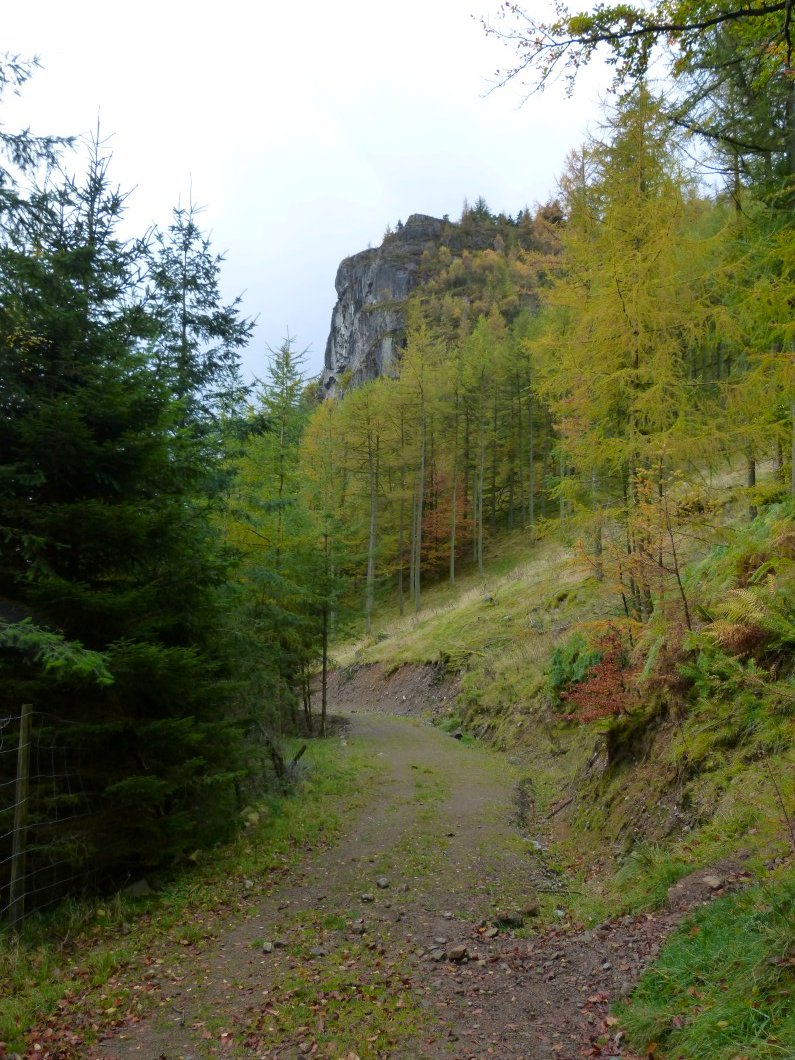 Raven Crag again from one of the forest road crossings.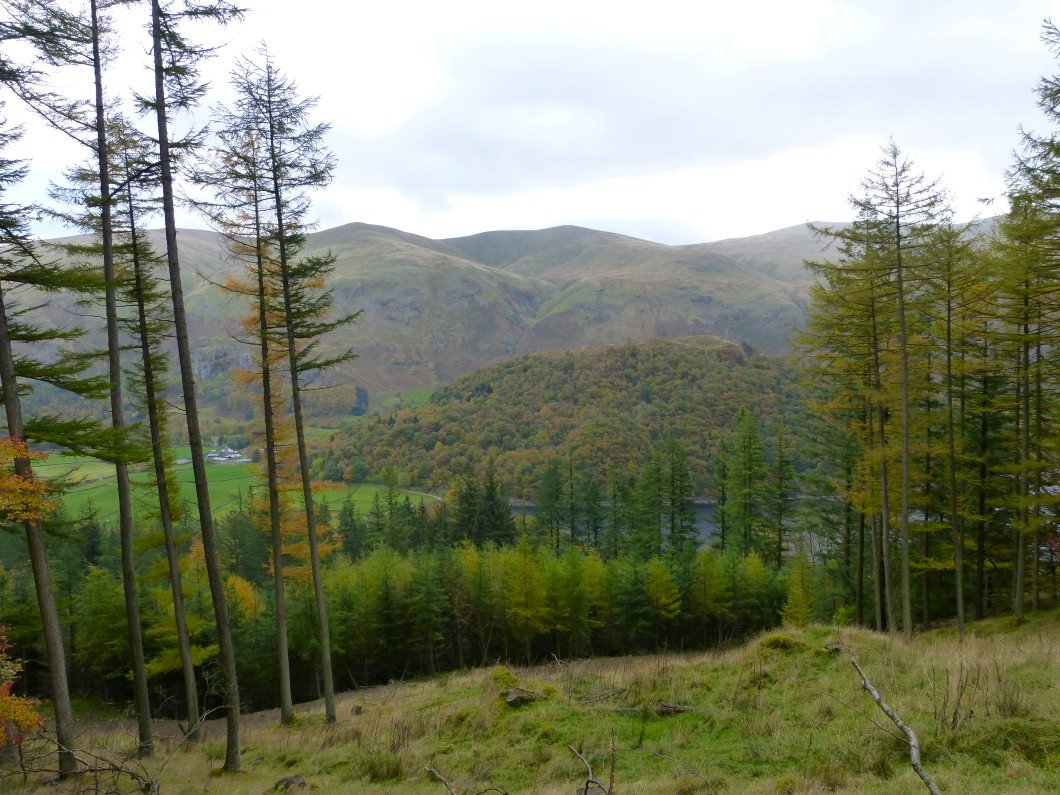 Looking back to the wooded Greathowe.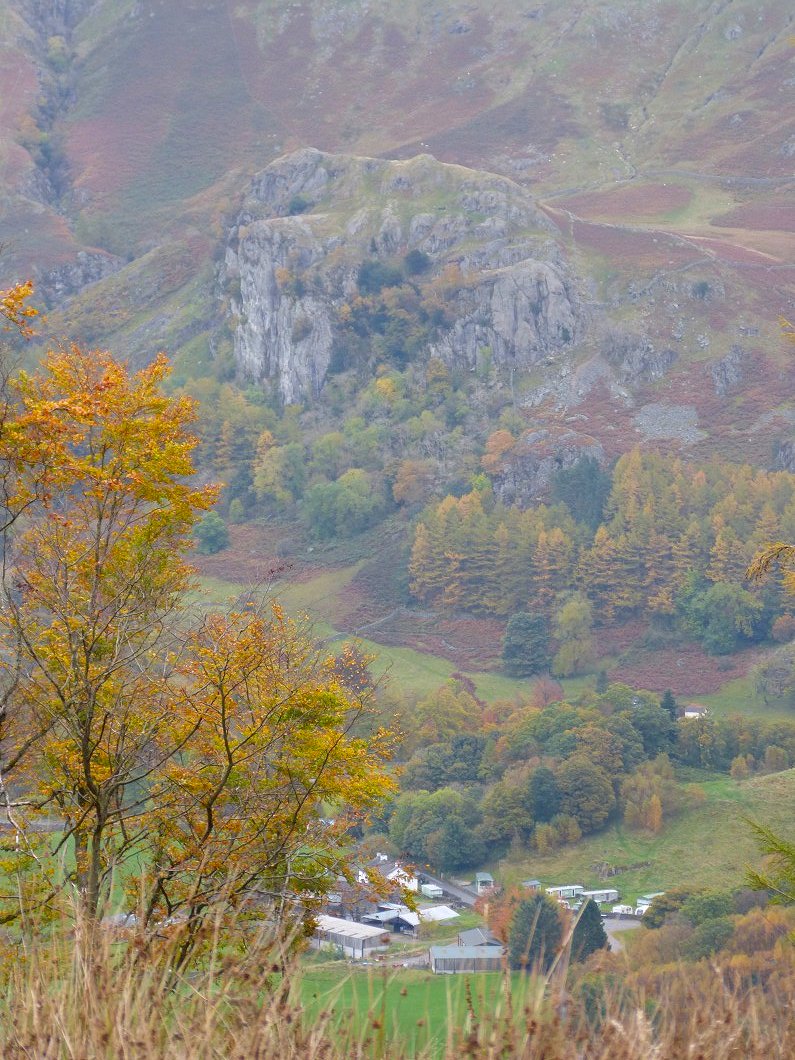 And zooming in on Castle Rock. I don't know if the dangerous flake of rock on the left side has fallen off yet..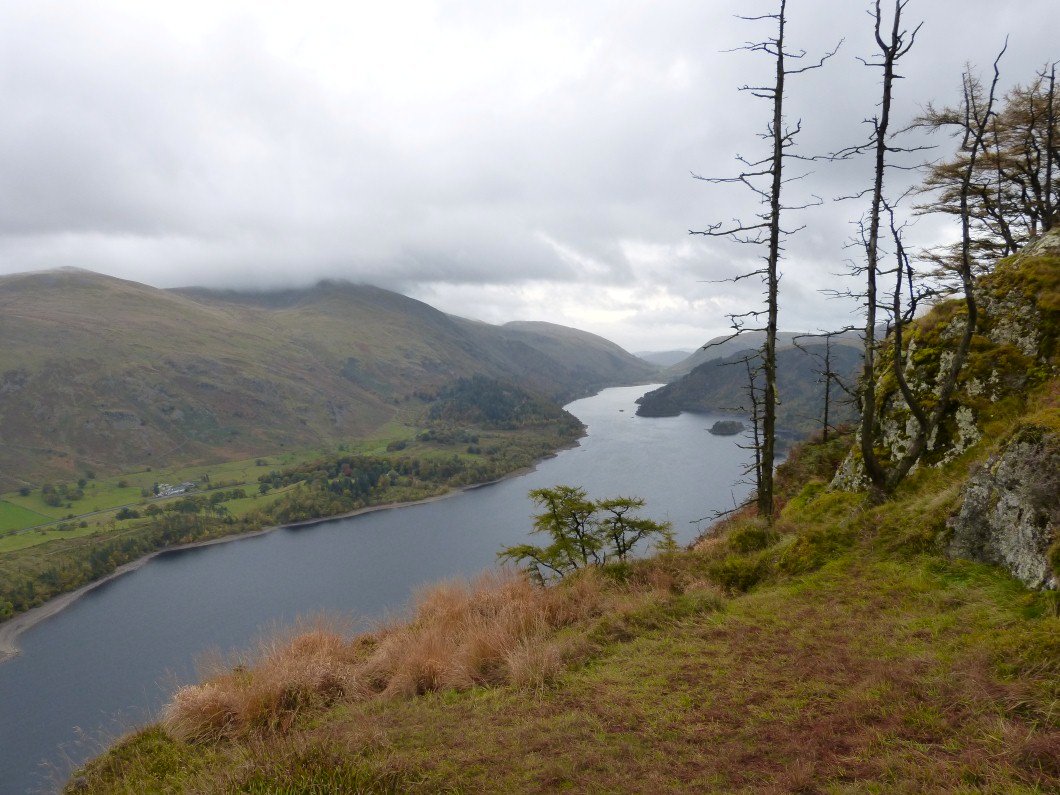 Raven Crag classic view.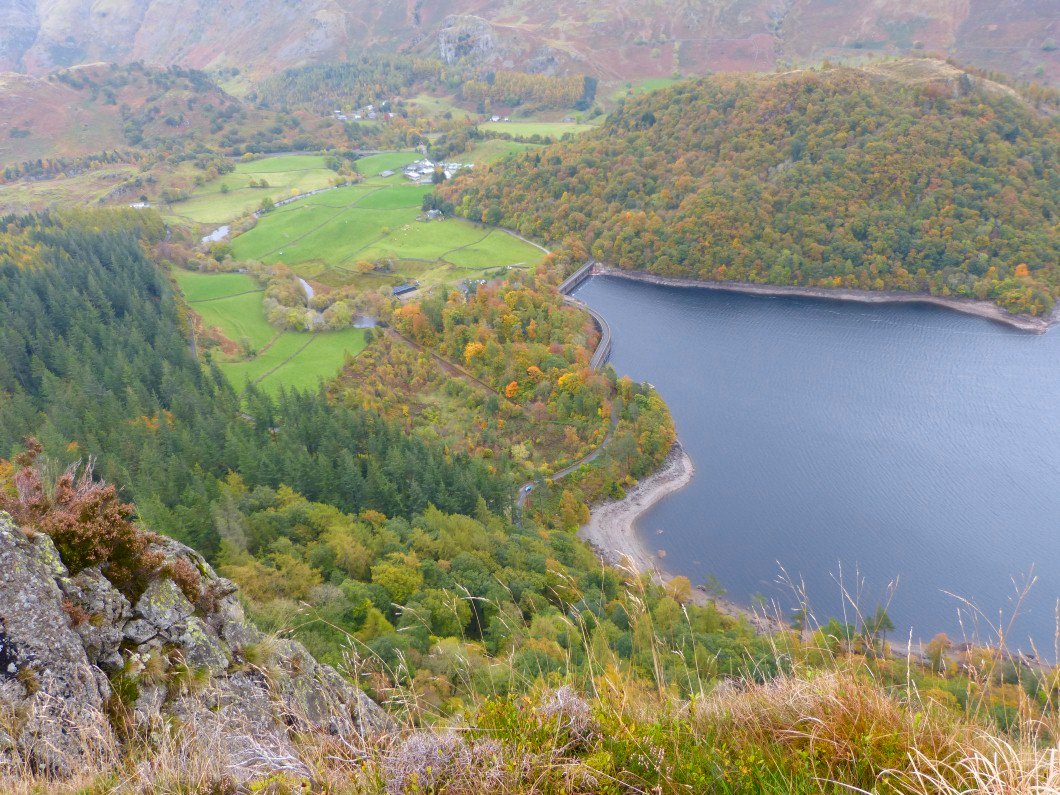 Raven Crag scary view.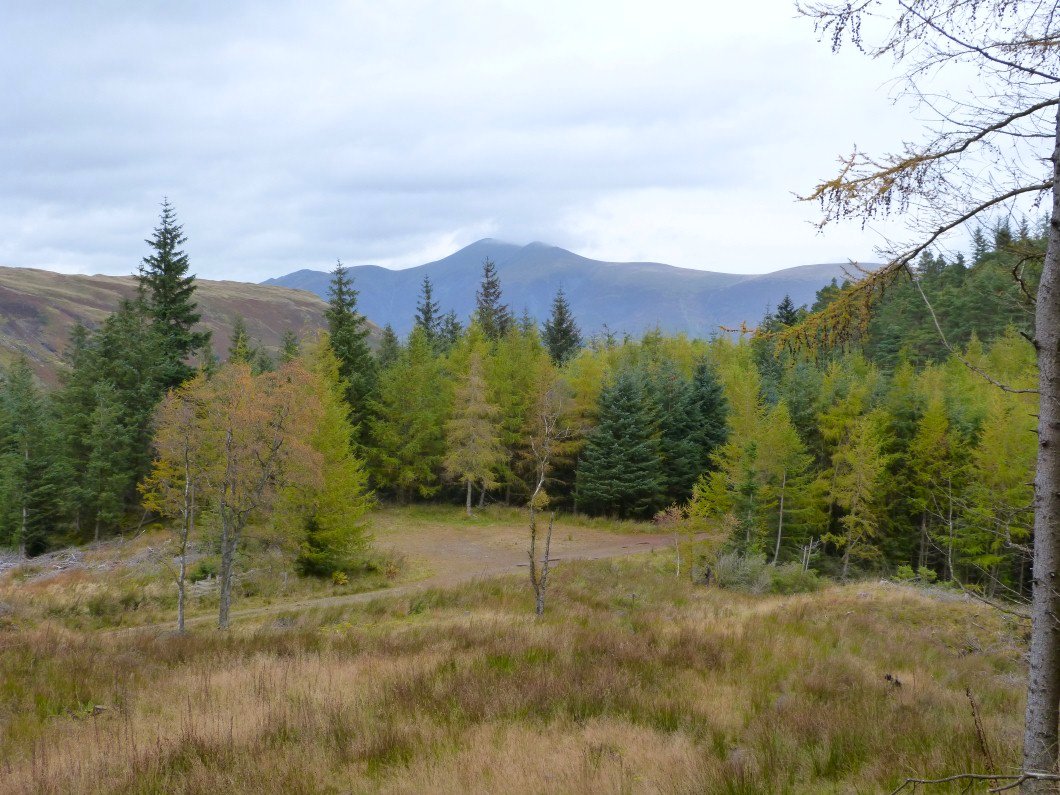 Skiddaw from near the forest track below Raven Crag.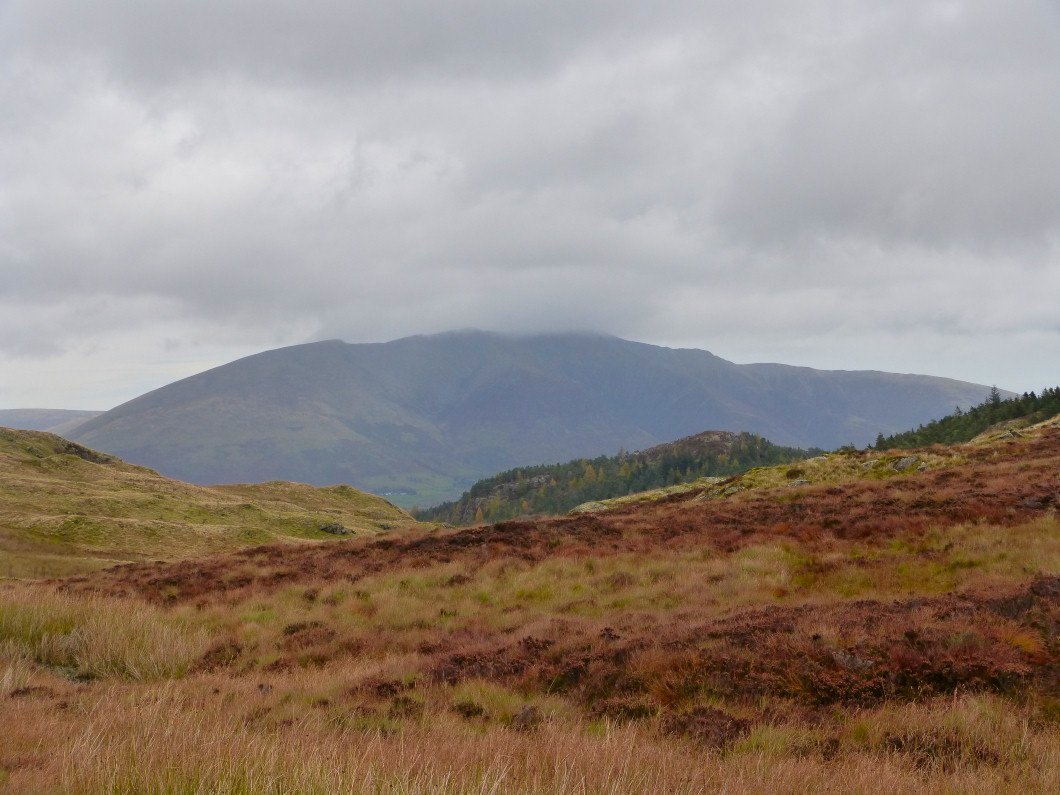 And Blencathra from the gate where we left the forest track.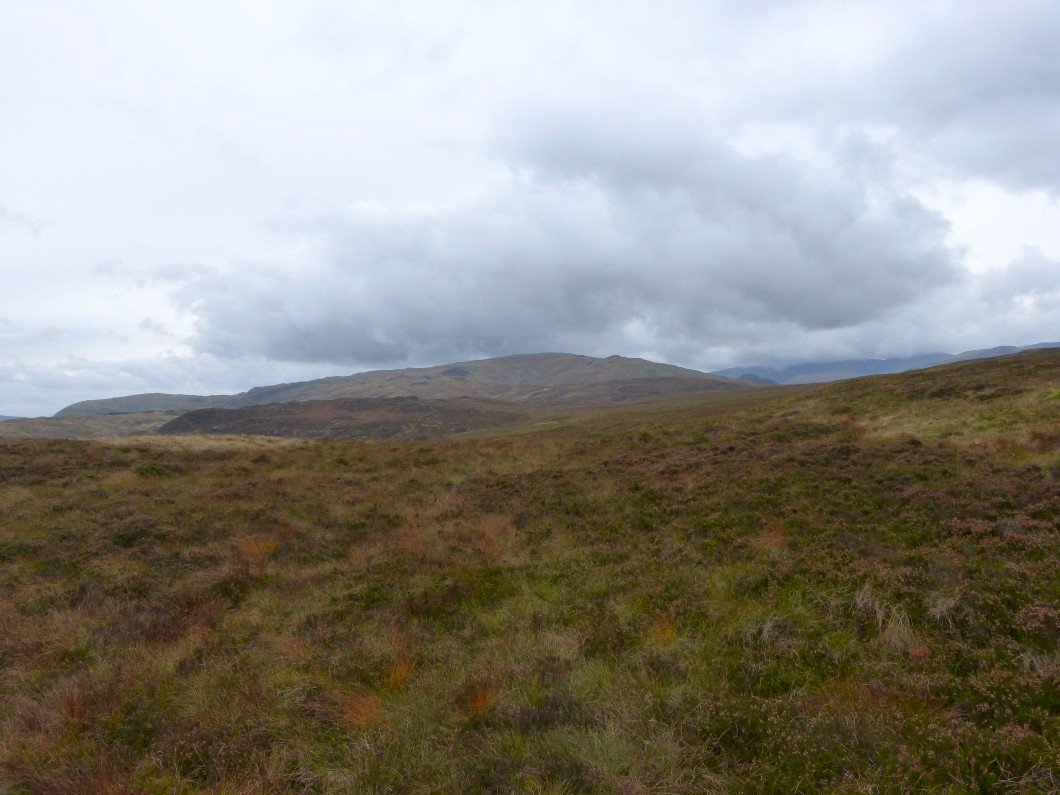 Crossing the soggy grassland headed for Armmboth Fell. Ullscarf in the distance.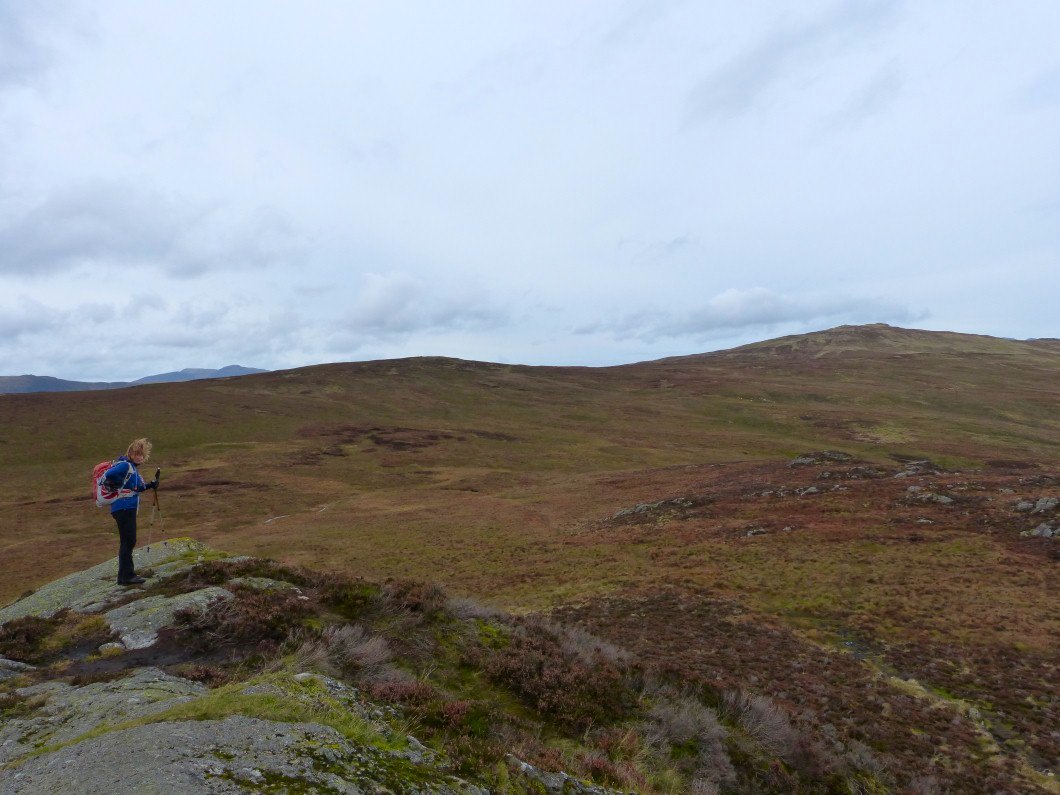 Armboth Fell. High Tove, the high point on the right is only a short soggy march away.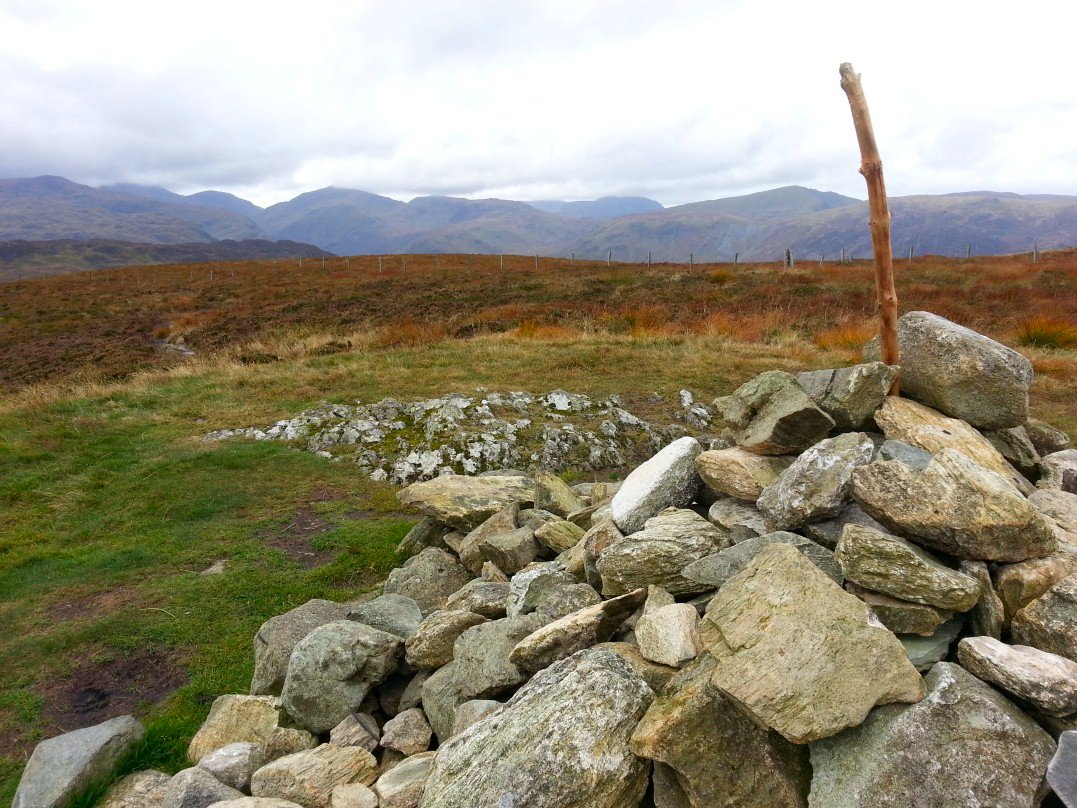 Looking westwards from High Tove to the high western fells.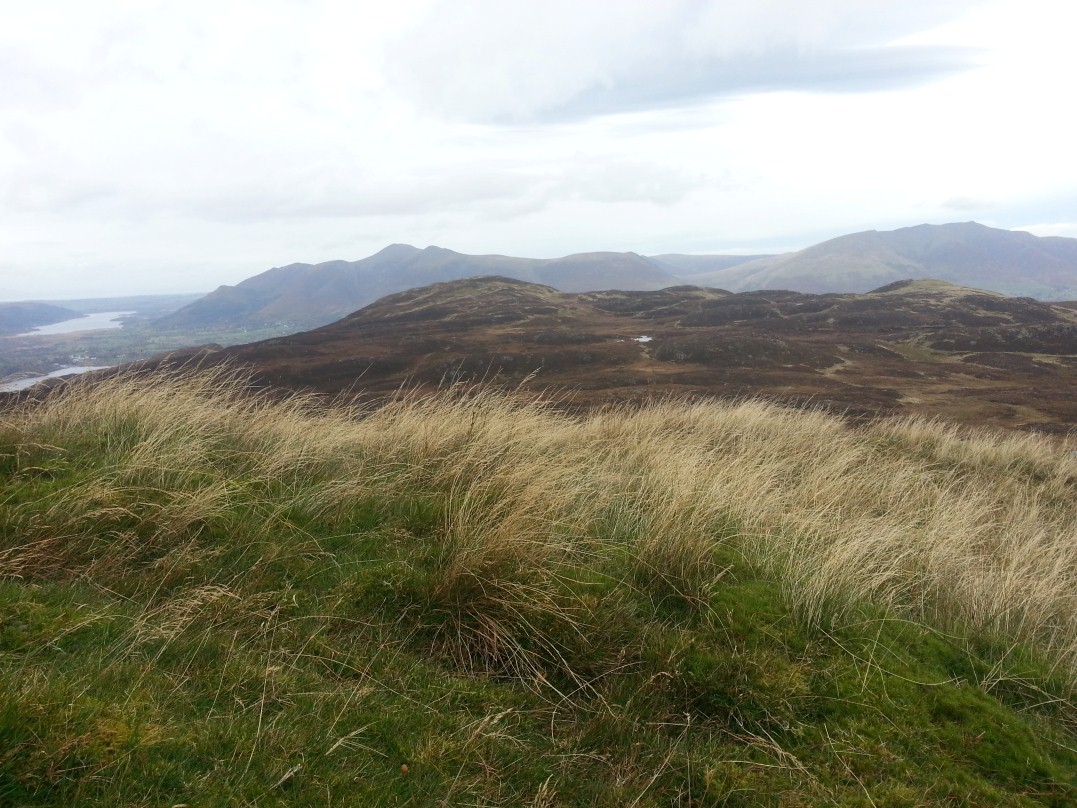 The camera was put away for the crossing of the Pewits as the bogs between High Tove and High Seat are called as you need all your concentration and both hands to stop yourself from becoming victim to the man eating peat. This is looking from Man, the subsidiary summit of High Seat to Bleaberry Fell with both Skiddaw and Blencathra beyond.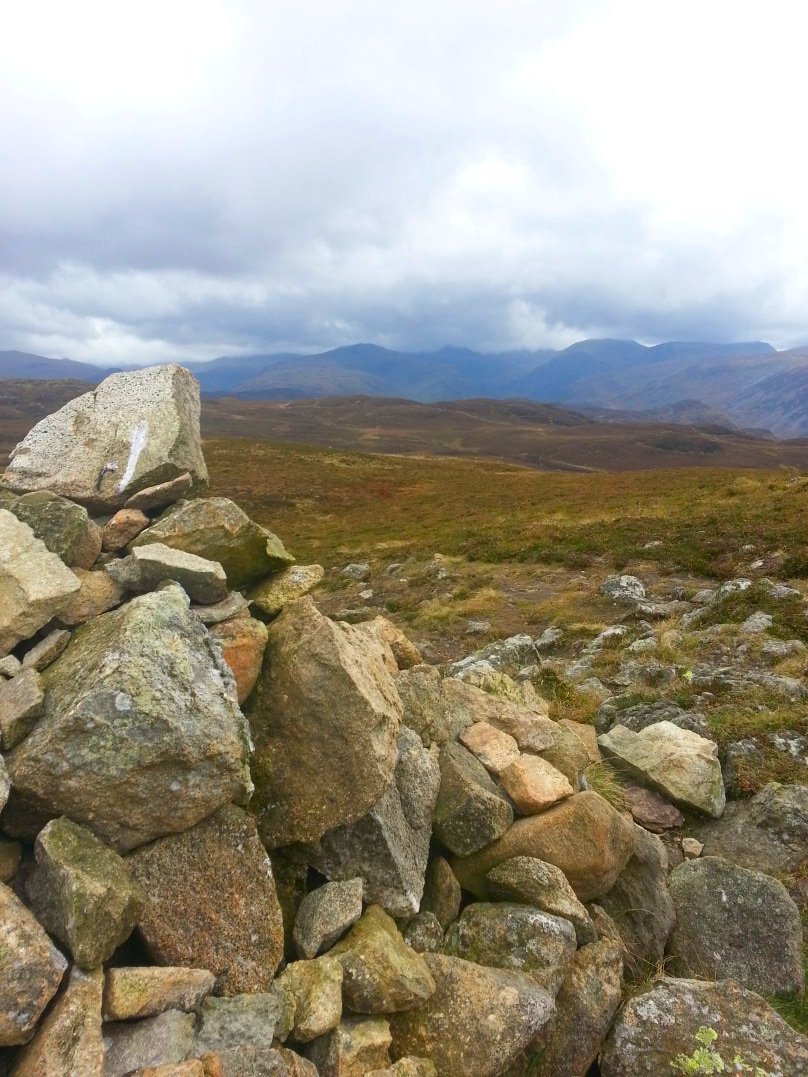 Looking back from Bleaberry it looks as though the tops of all the high fells are cloud covered .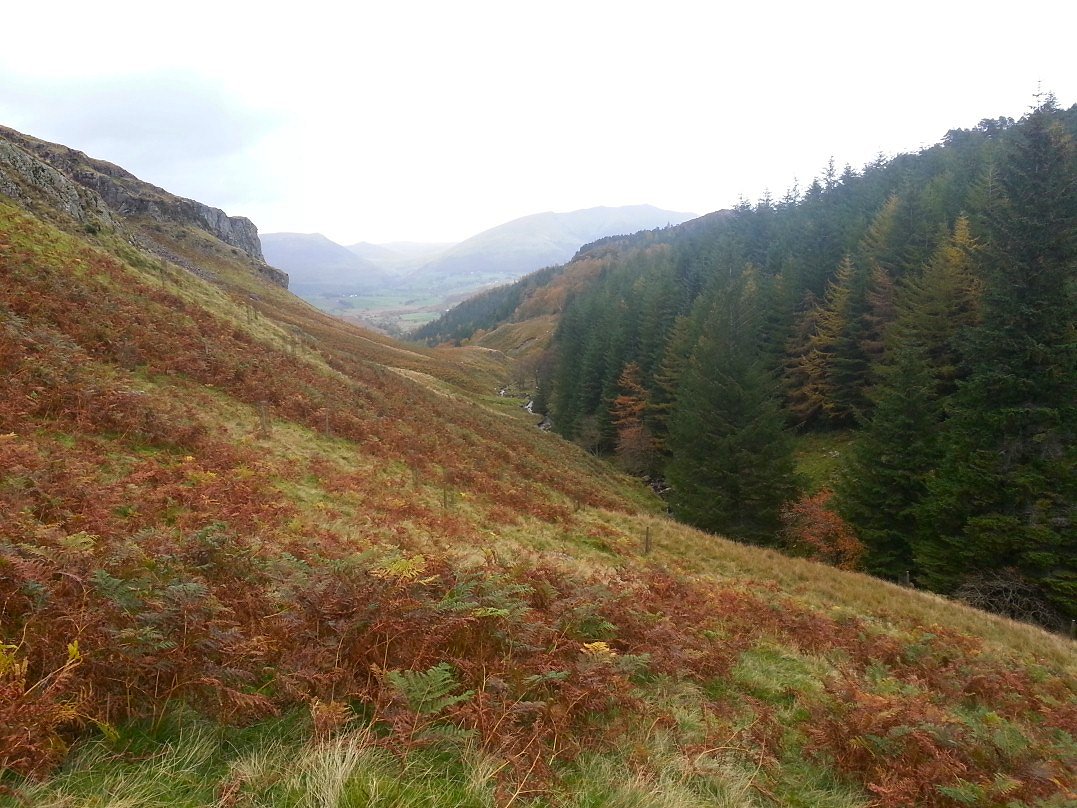 From Bleaberry we retraced our steps nearly back to High Seat then cut across the fell to find the stile in the fence above Shoulthwaite from where we rejoined the forest road and the steep track back to Thirlmere. This is looking along Shoulwhwaite which is a little gem of a valley only just off the road but hardly ever explored.