WWW.KARLSWALKS.CO.UK
PICTURES AND TRIP REPORTS FROM MY WALKS IN THE ENGLISH LAKE DISTRICT
Raven Crag, High Rigg and Wren crag
1st March 2015
Route. Thirlmere road end - Thirlmere Dam - Raven Crag - Shoulthwaite farm - Shaw Bank - St. John's in the vale church - High Rigg - Wren Crag - Thirlmere road end.
(about 7 miles 2200ft ascent)
High winds and showers were forecast for today so we stayed low-ish and managed to get a really nice walk in before the weather deterioted.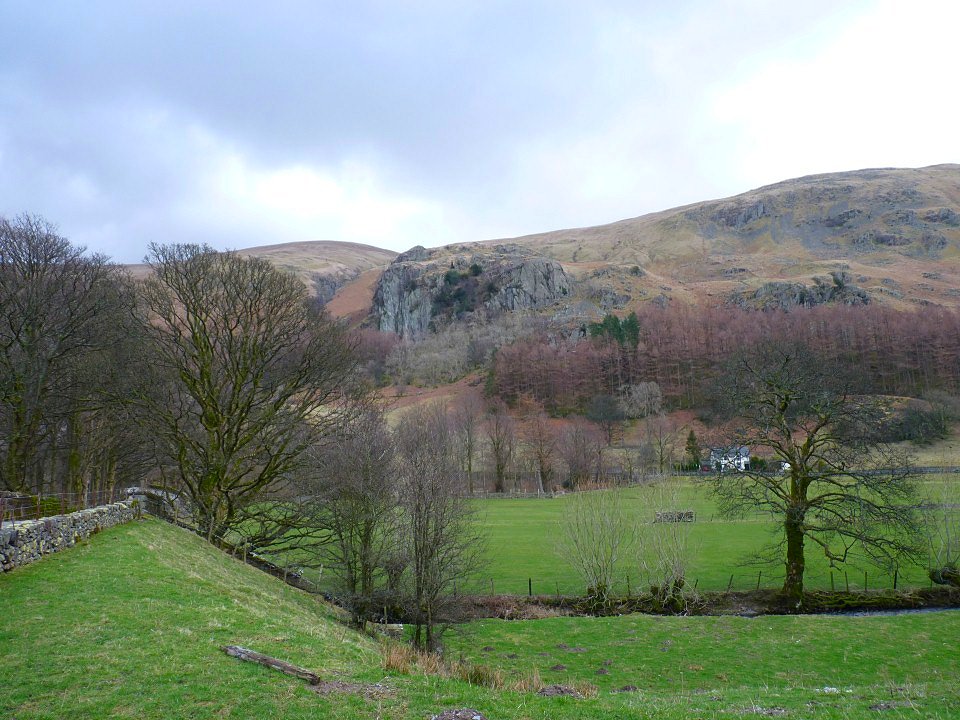 Castle Rock seen from our car parking spot. We were in two mind wether or not to climb it but decided to leave it for today as the ground was very wet and there are a few steep scrambles on the climb.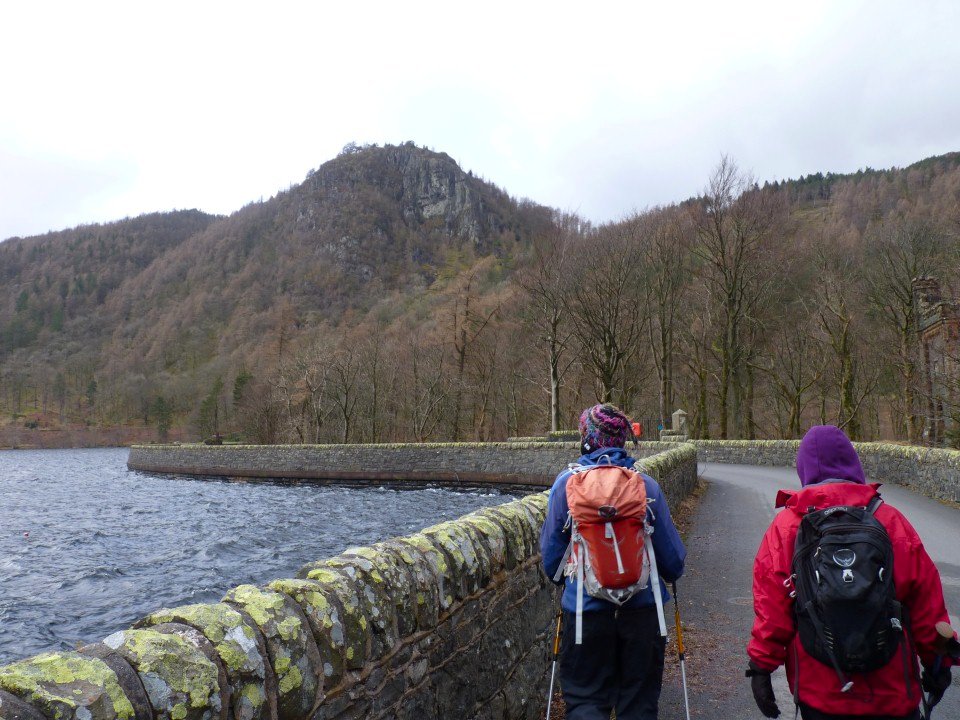 Raven Crag seen from Thirlmere dam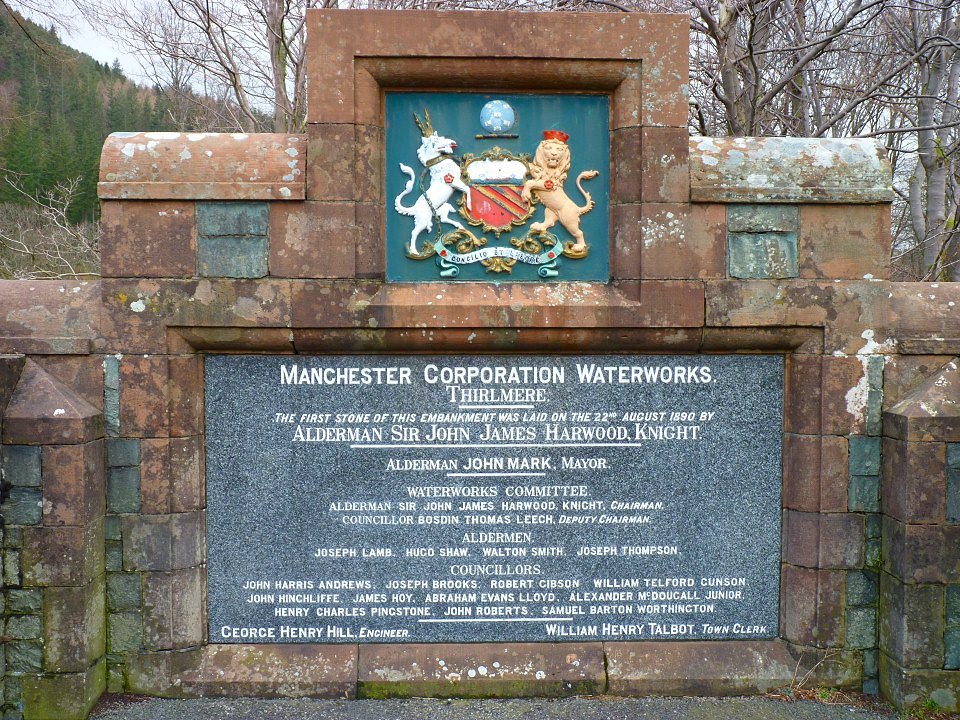 The commemorative plaque on the dam. Not many ladies involved in the process!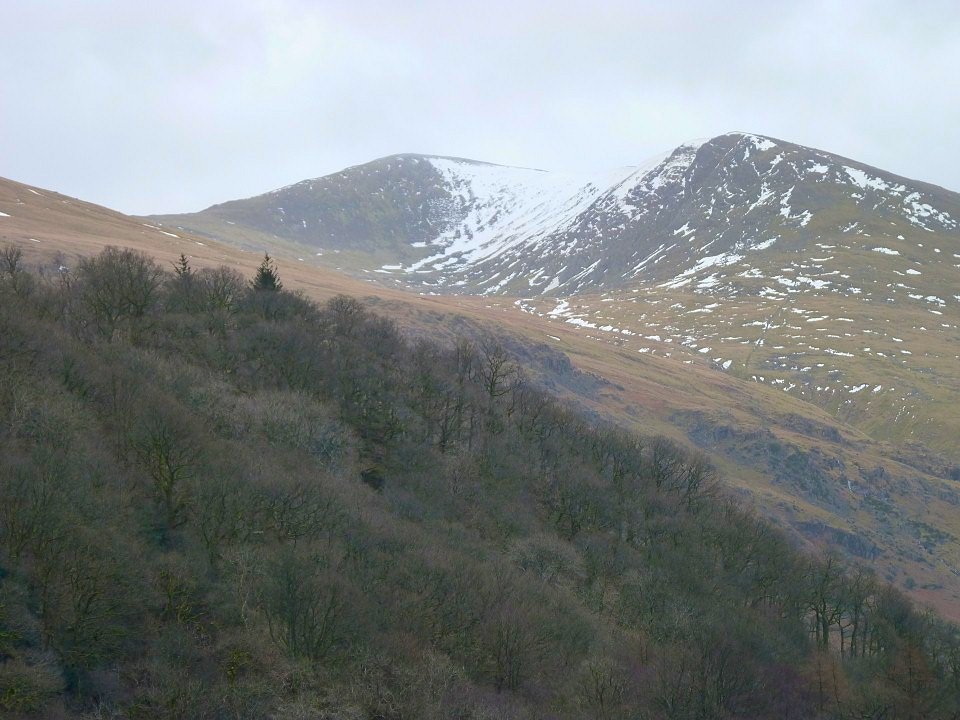 Browncove Crags on Helvellyn.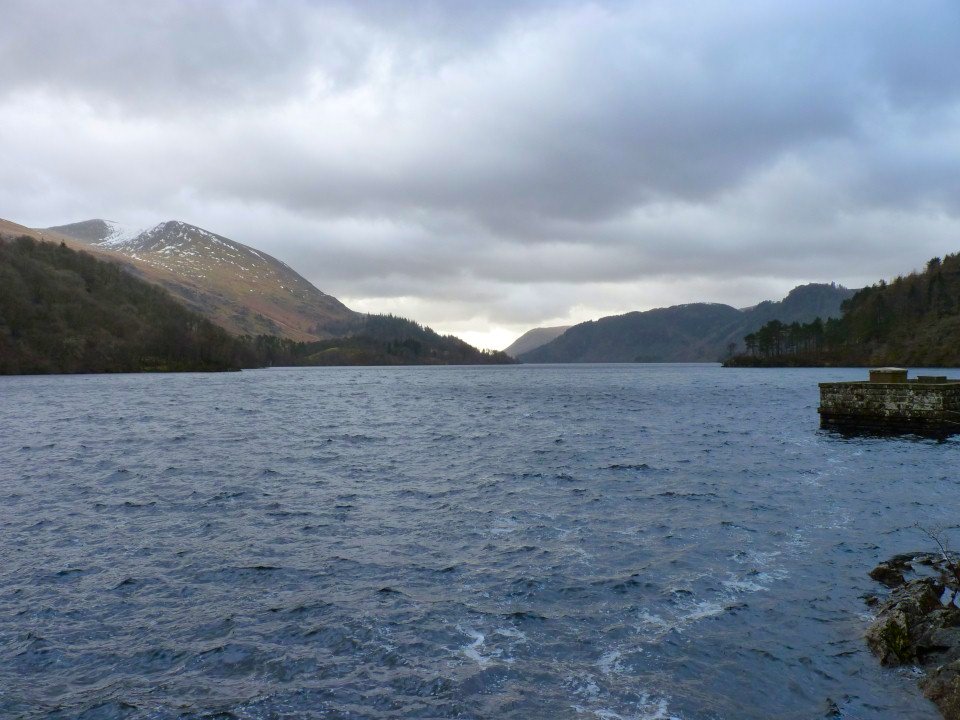 Looking along Thirlmere to Steel End.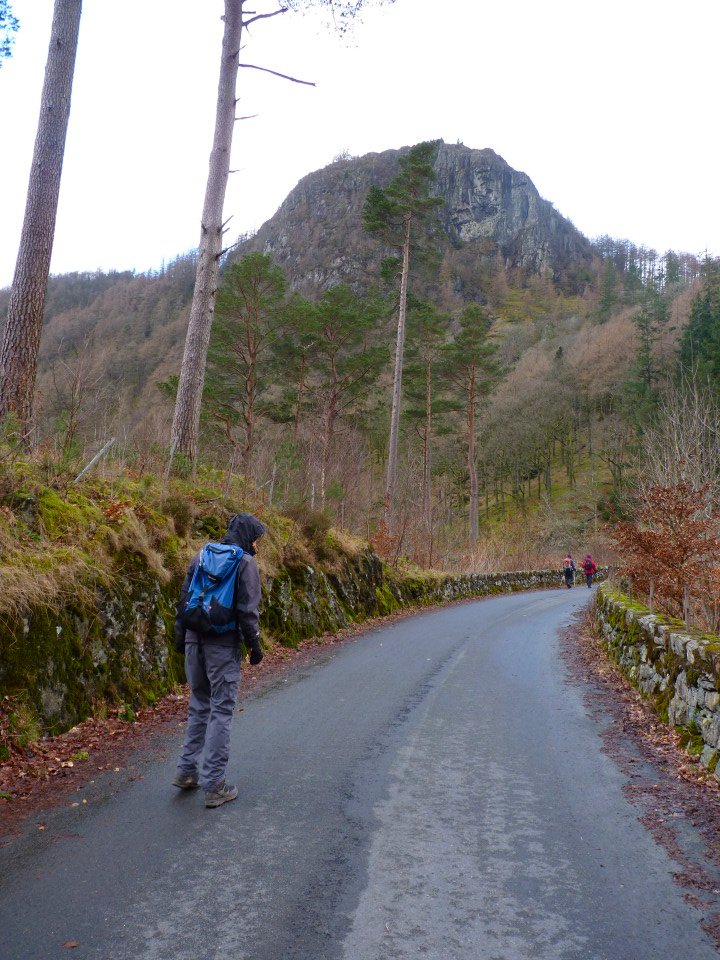 Raven Crag towers over the road. We (me Sue and Lynn) were joined by number three son Robert today just over three years from his last fell walk which coincidentally was on the same hills ( but a different route).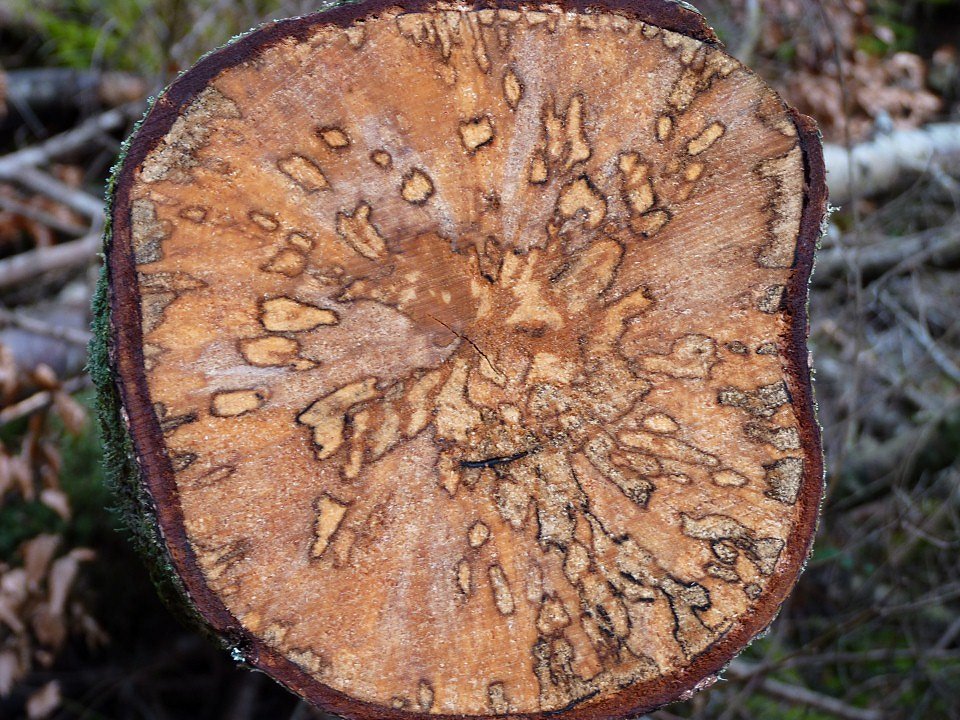 View inside a tree.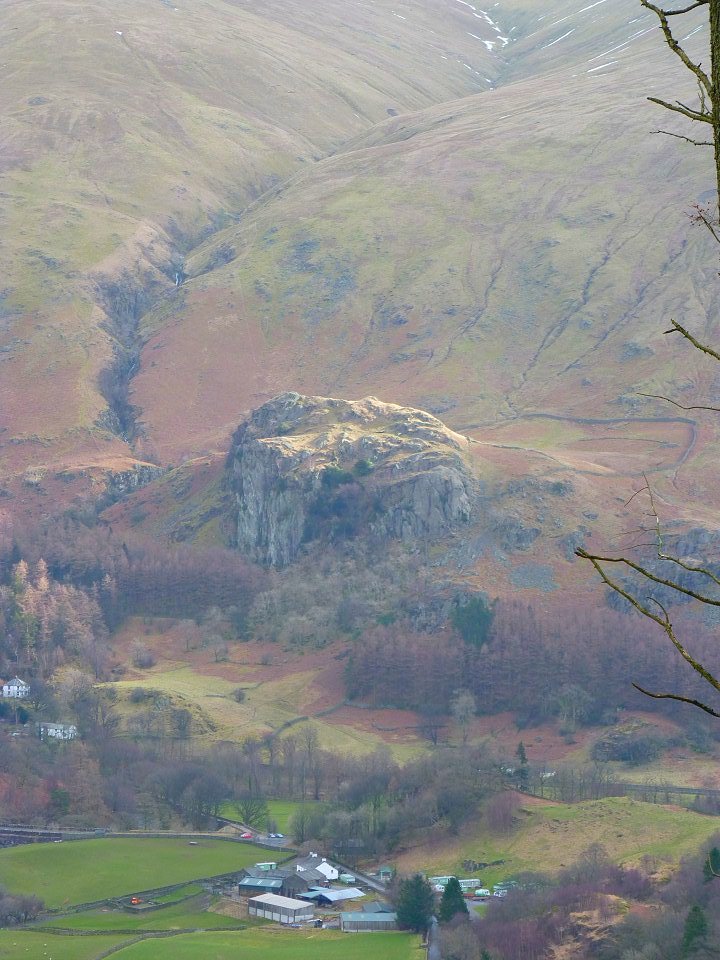 Looking back at Castle Rock above Legburthwaite.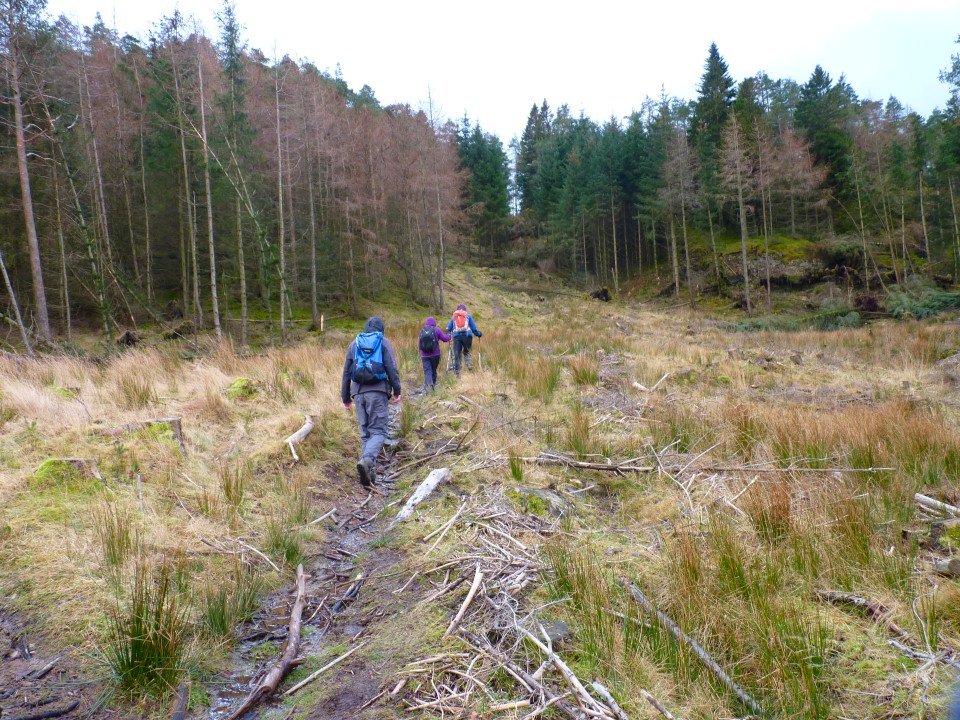 The way to Raven Crag is clear now after being closed for a while due to fallen trees.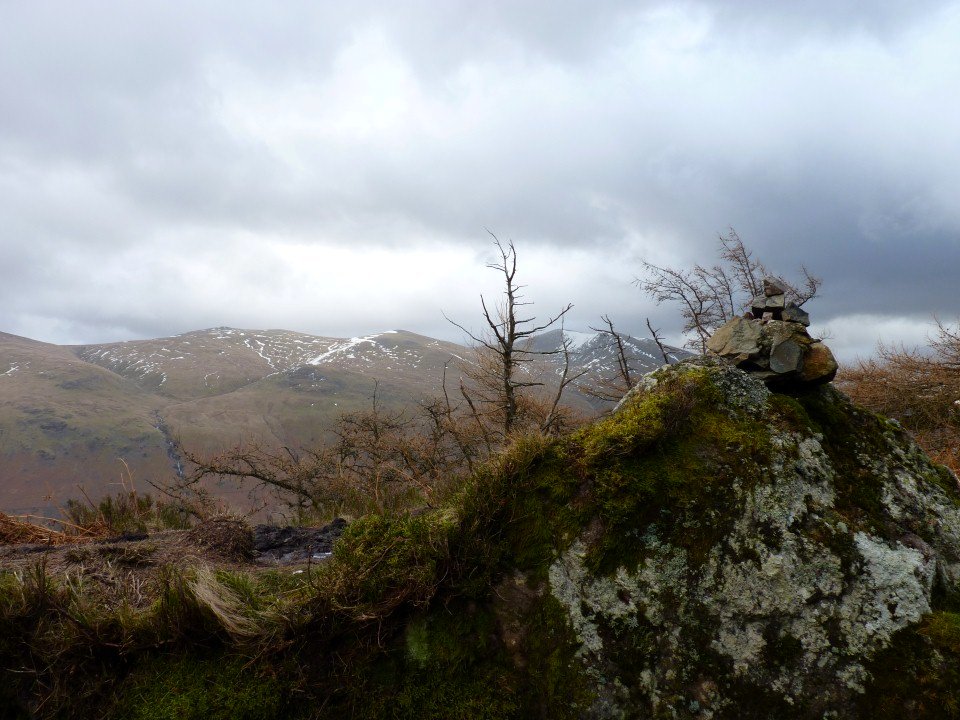 The top, Raise and Helvellyn Lower Man across the valley.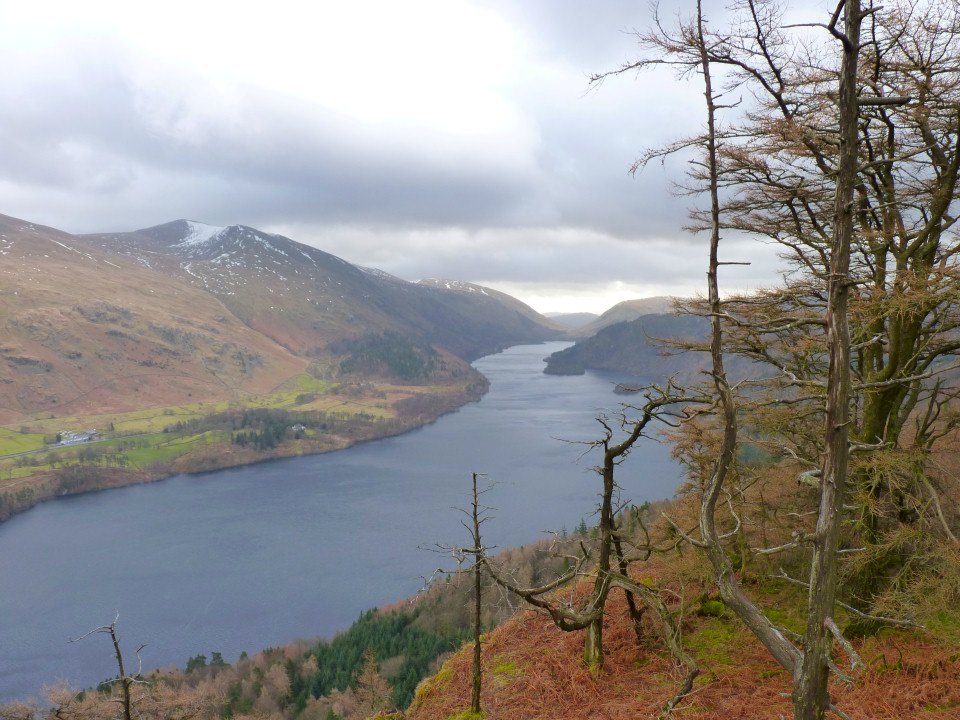 Lovely view along Thrlmere.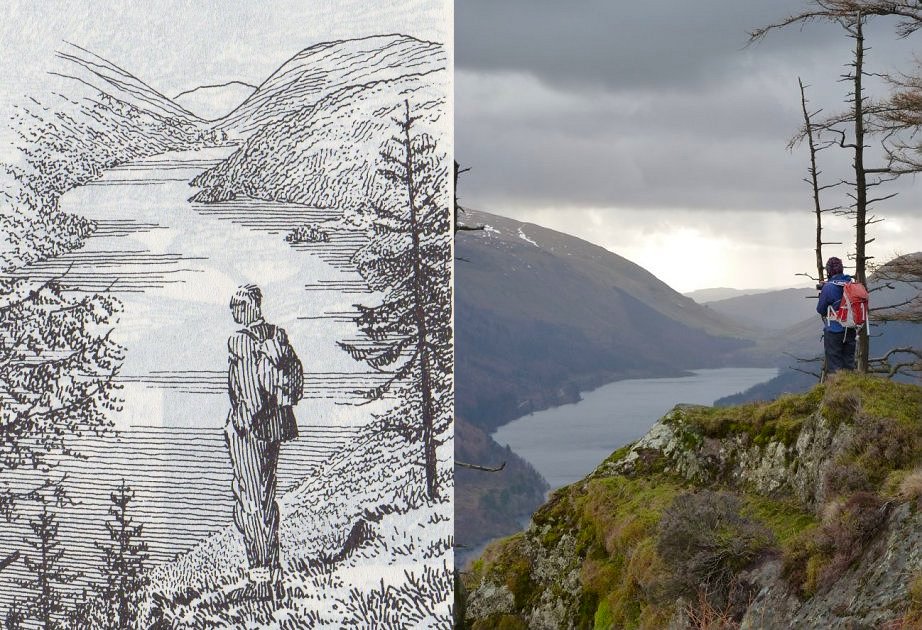 Sue standing there put me in mind of this.
(Raven Crag 4, Central Fells.)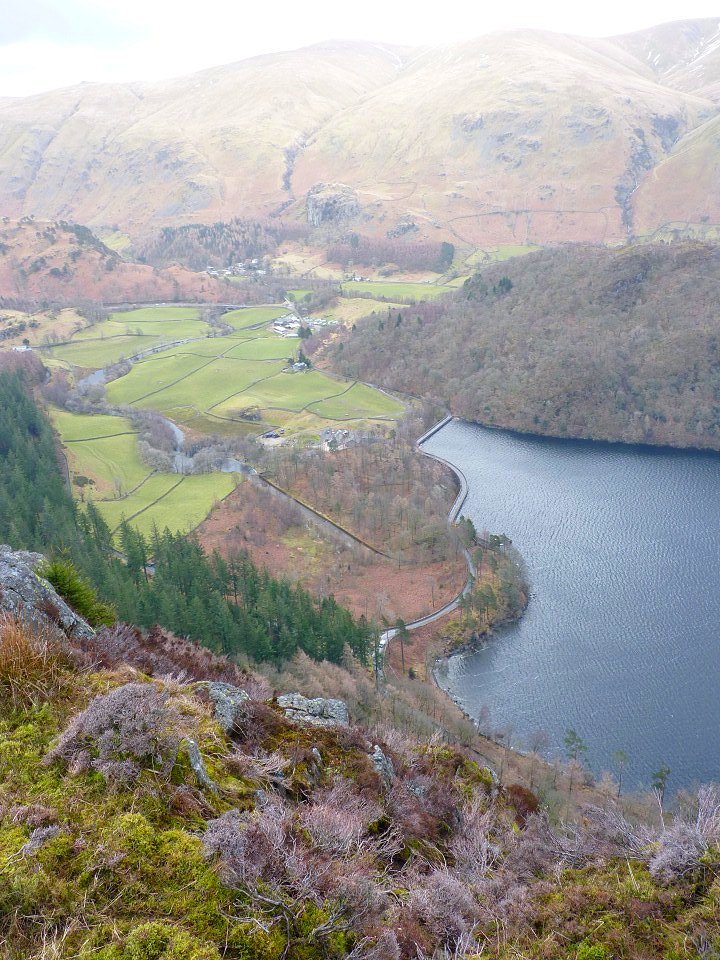 Long way down to the dam.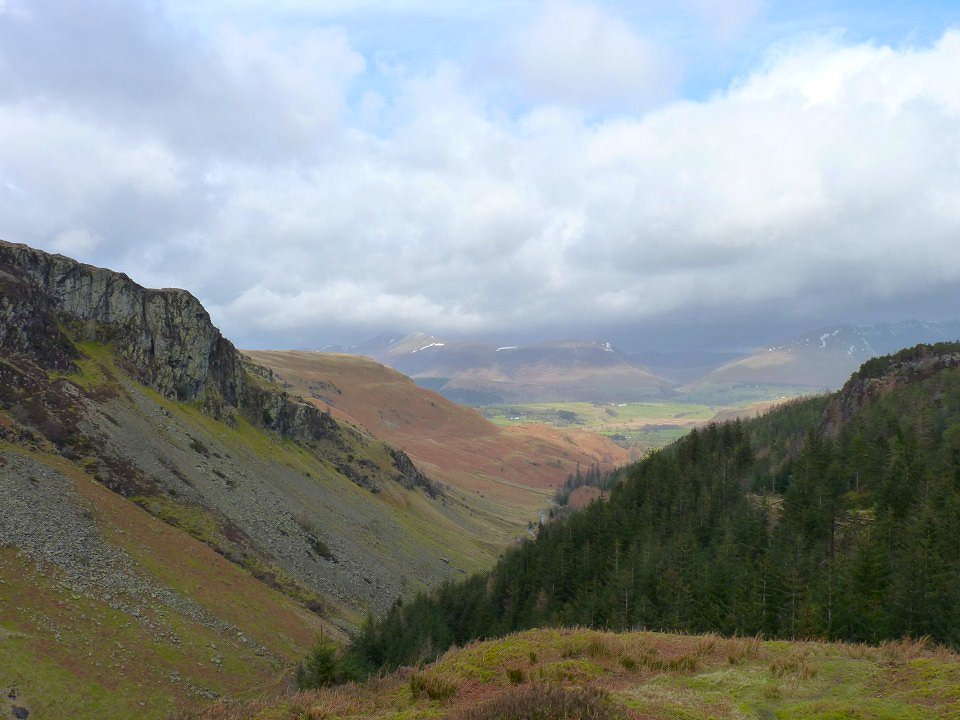 We had a wander over to Castle Crag Fort for a look down Shoulthwaite the Skiddaw fells.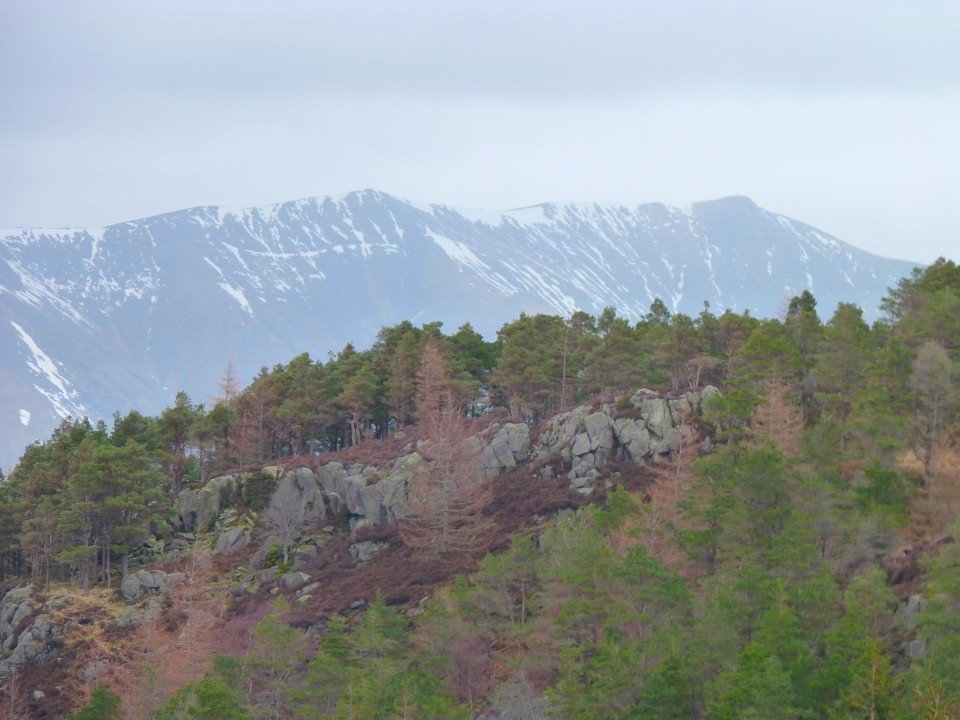 And over the Benn to Blencathra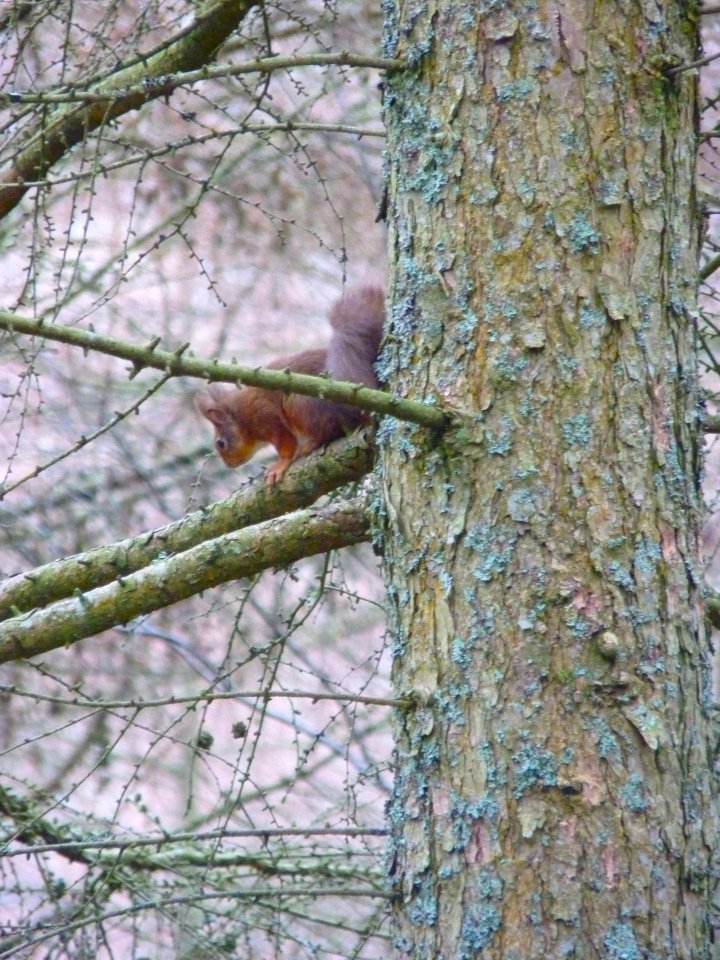 We were lucky to see two Red Squirrels in the woods above Shoulthwaite farm. I just managed to get a snap of one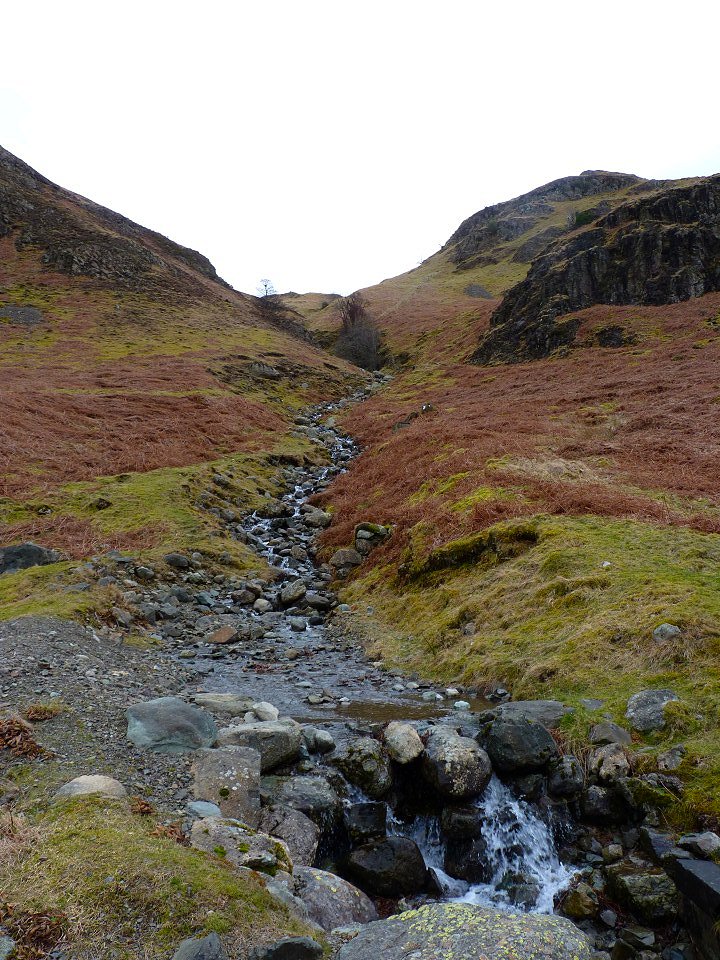 We crossed the A591 and walked along the west side of High Rigg passing Brown Beck.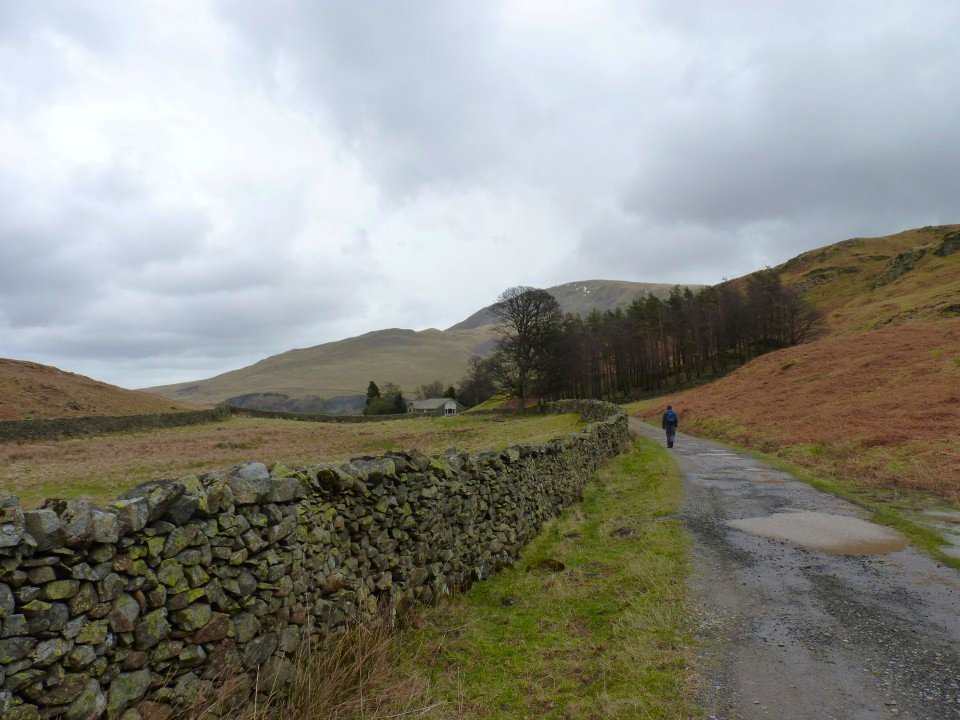 Heading to the church now and Clough Head with Threkeld Knotts below come into view.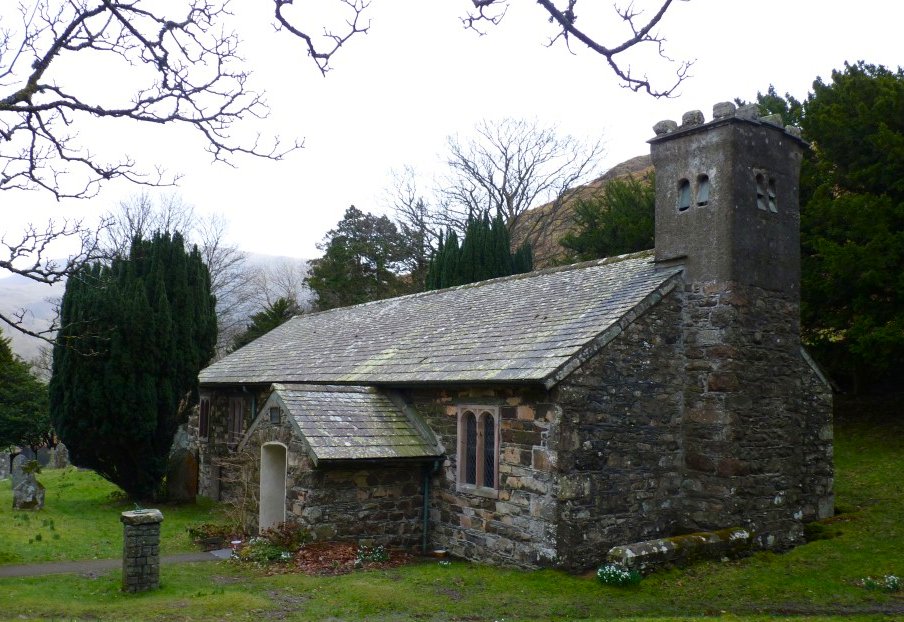 St.Johns in the vale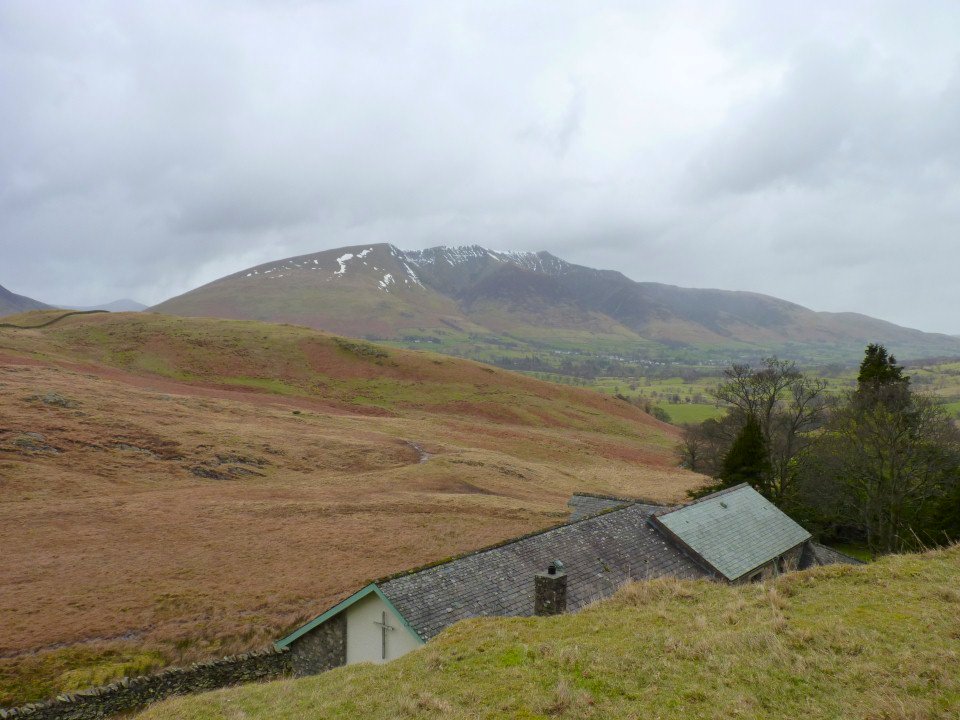 Blencathra seen from the climb up High Rigg from behind the youth centre.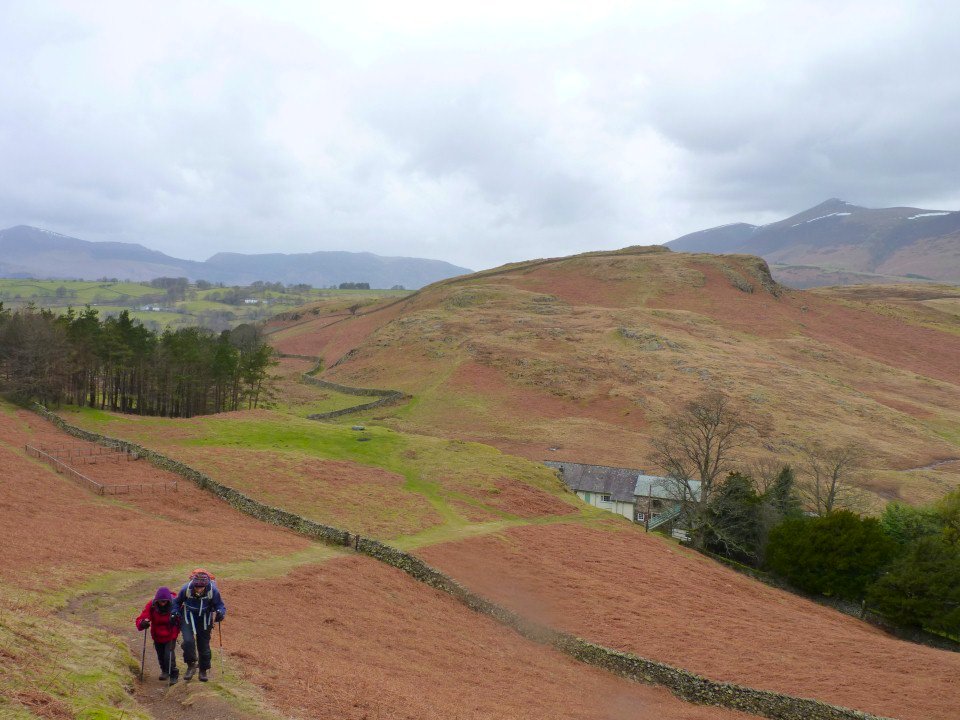 Low Rigg in the background. The weather closed in now and we were battered by high winds and hail.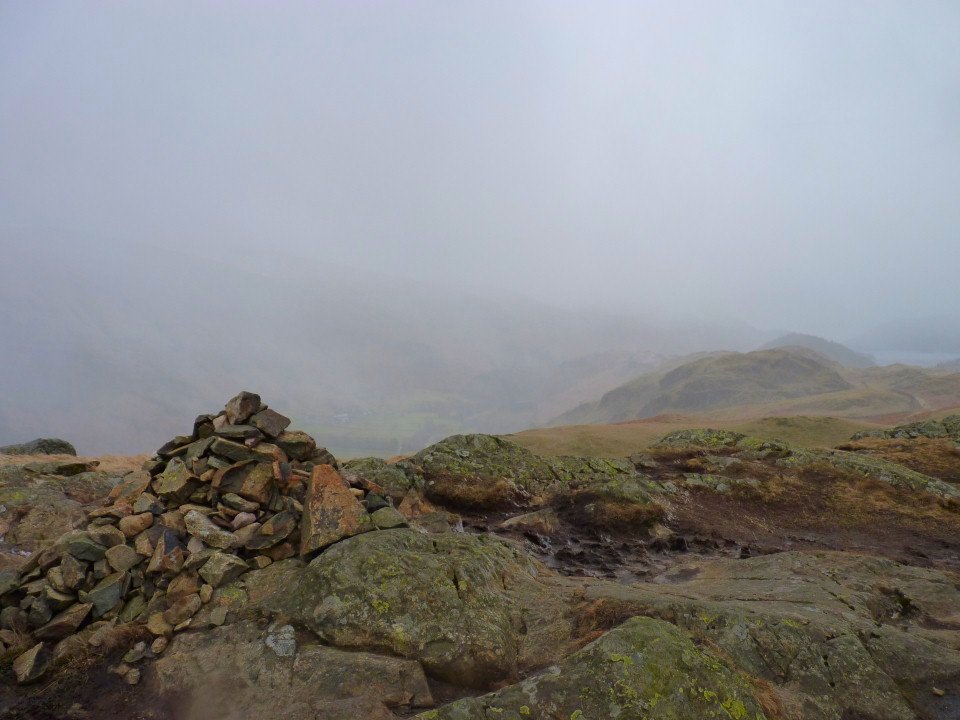 High Rigg top. We were walking full into the bad weather but luckily the hail stopped although it was raining heavily.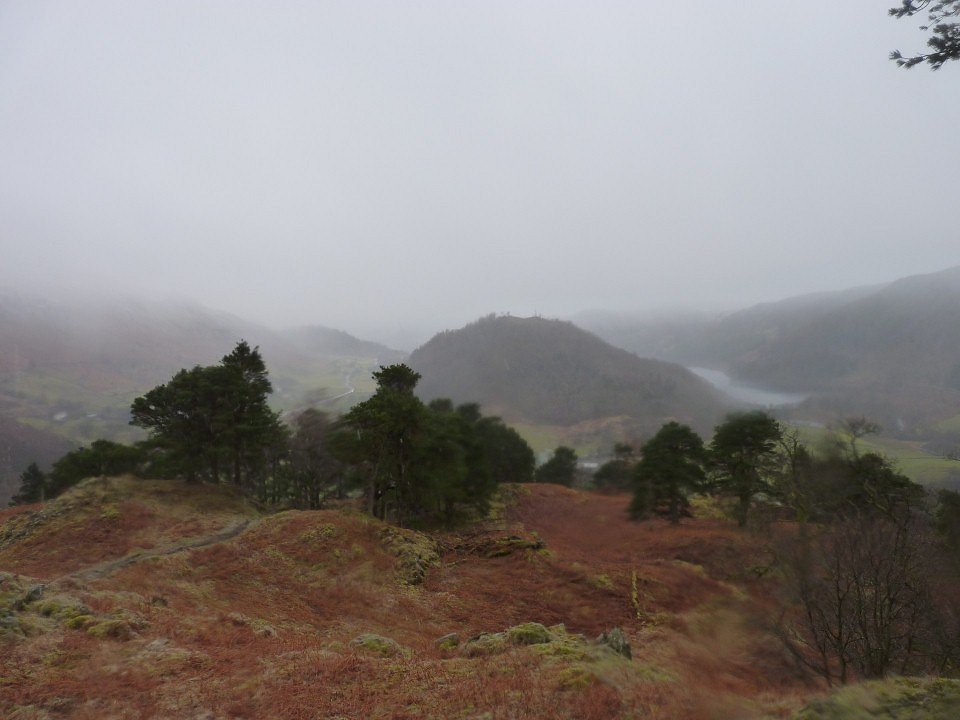 We bagged the Birkett of Wren Crag from where we got a misty view of The Howe and Thirlmere.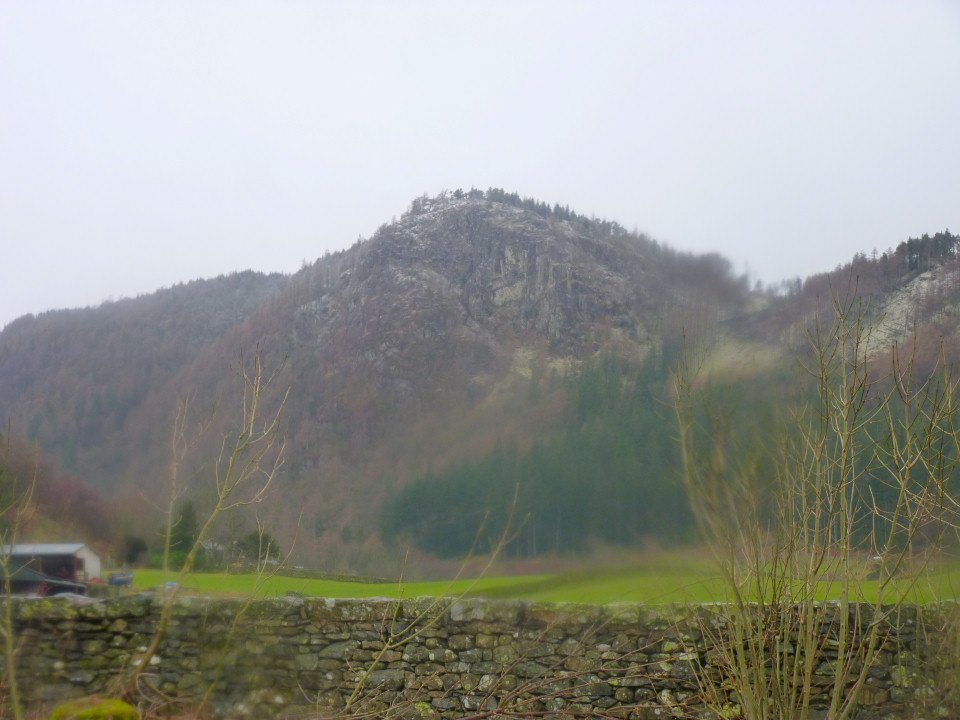 Raven Crag has gained a bit of snow now.