WWW.KARLSWALKS.CO.UK
PICTURES AND TRIP REPORTS FROM MY WALKS IN THE ENGLISH LAKE DISTRICT
Patterdale week-end
17 - 18th October 2015
Route. Saturday - Patterdale YH - Glenridding - Rattlebeck Bridge - the Rake - Glenridding Dodd - Sheffield Pike - Nick Head - Glencoyne - Seldom Seen cottages - Glenridding. (about 8 miles 2200 ft ascent)
Route Sunday - Pooley Bridge - The Cockpit - Barton Fell - Arthur's Pike - Bonscale Pike - Loadpot Hill - Wether Hill - Red Crag - Steel Knotts - Martindale new church - Hallin fell - Howtown pier. (Ullswater Steamer to Pooley Bridge ) about 11 miles 2800ft ascent.
Sue and I had a couple of days at Patterdale youth hostel as we were going to Rheged near Penrith for the Wainwright society lecture given this year by outdoor film maker Terry Abraham ( Life of a mountain: Scafell Pike )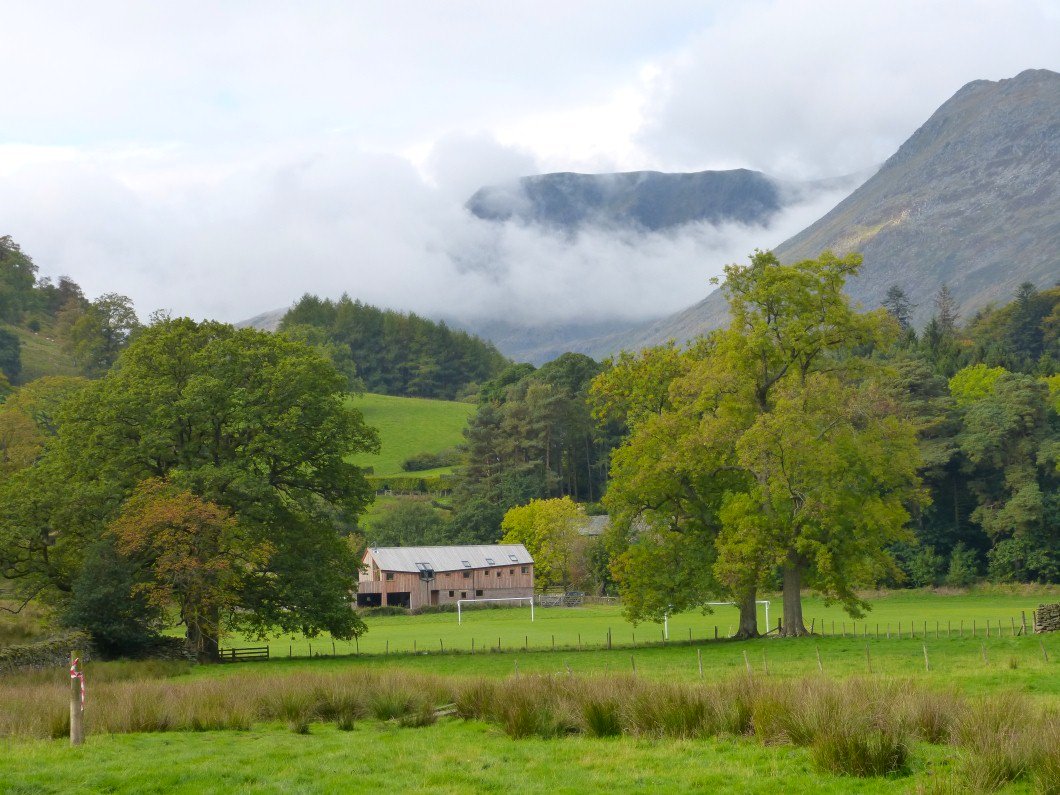 As the lecture started at 6pm we didn't want too long a walk so decided on Glenridding Dodd and Sheffield Pike returning down Glencoyne. It was a nice bright morning with clouds hanging around Helvellyn.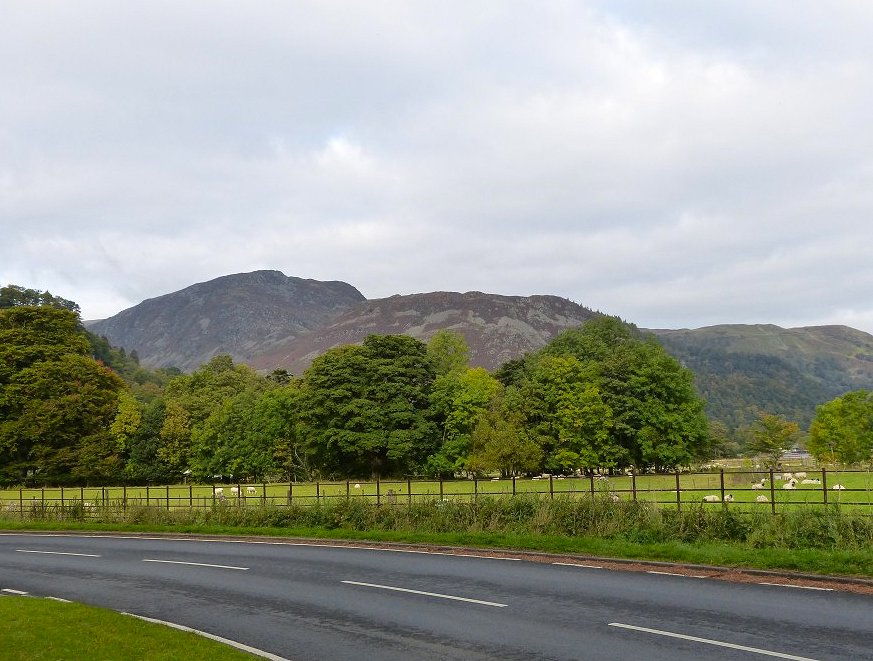 looking to our hills for the day. Glenridding Dodd on the right with Sheffield Pike higher to the left..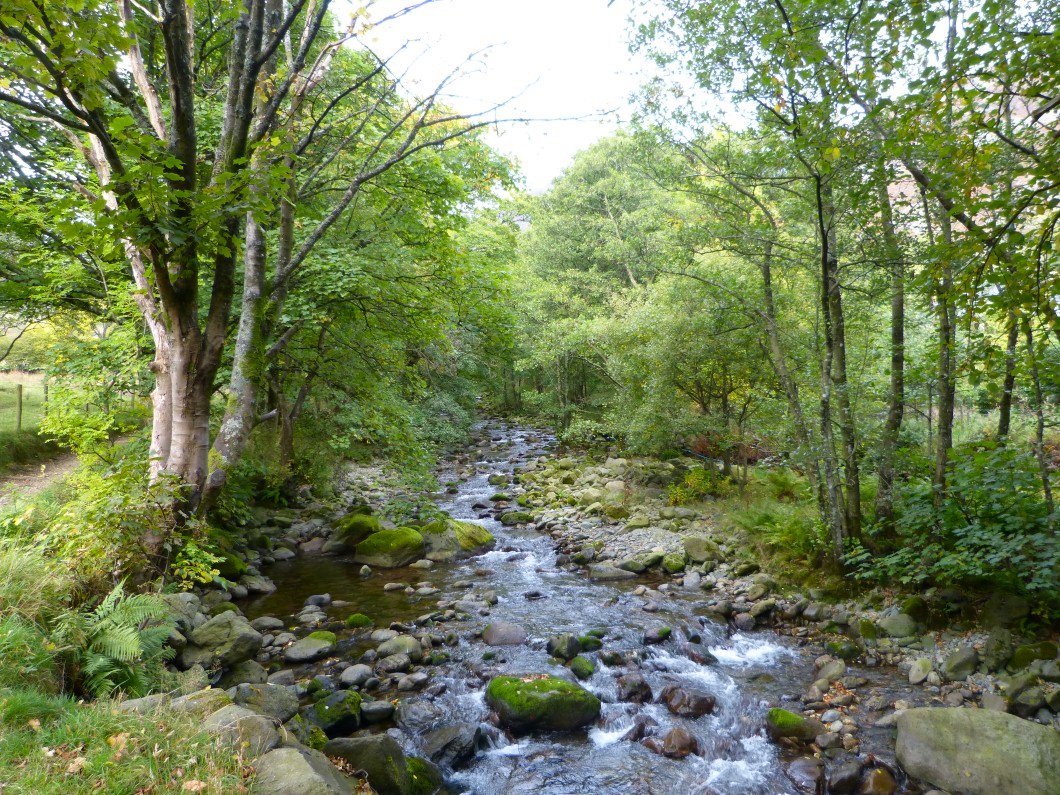 We took a rather rounabout but nicer route following Glenridding Beck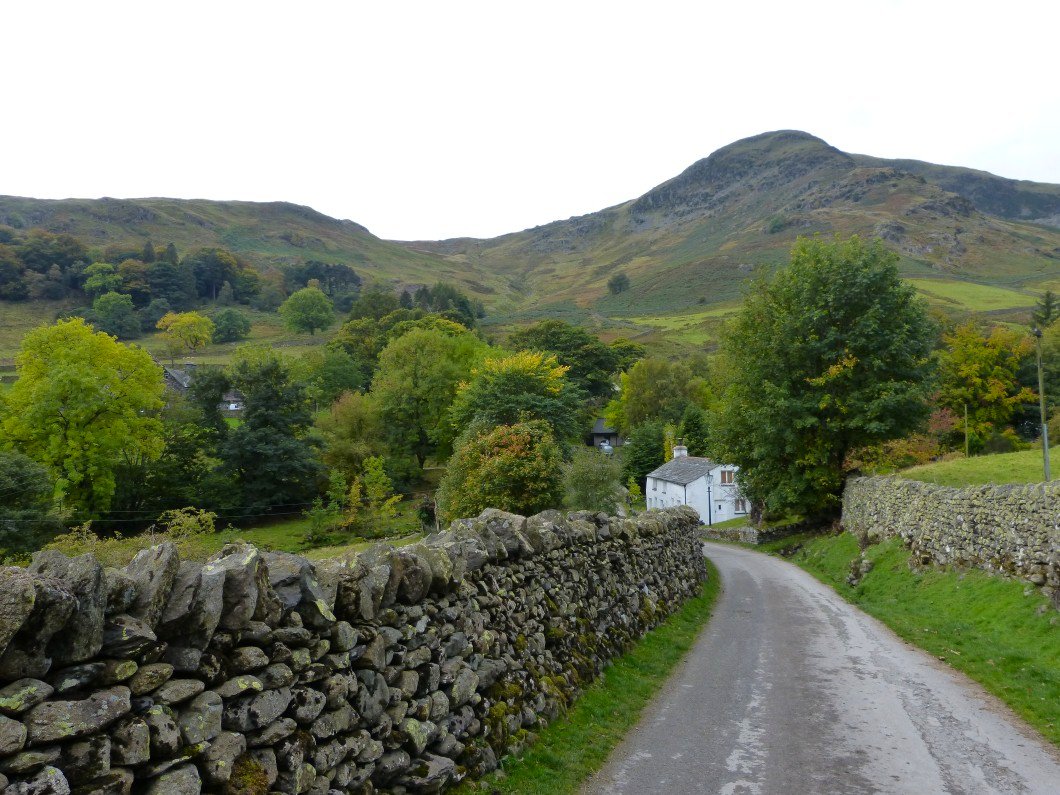 The view back down over Gillside to Birkhouse Moor.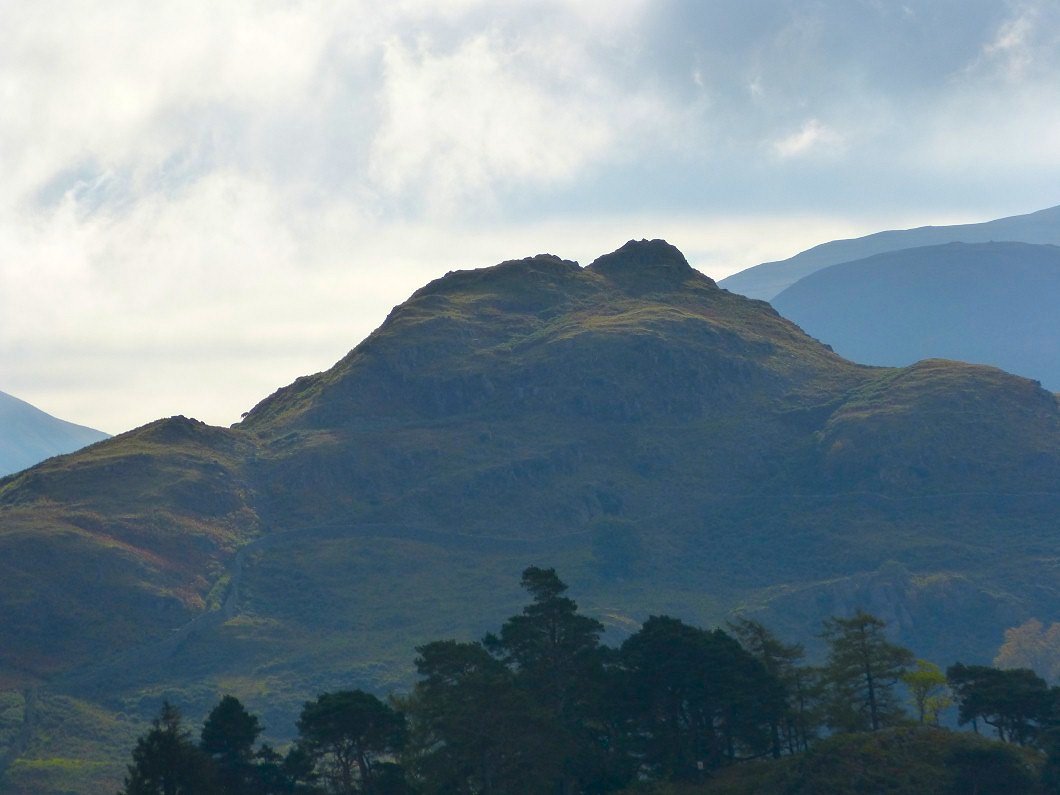 Zooming in on Arnison Crag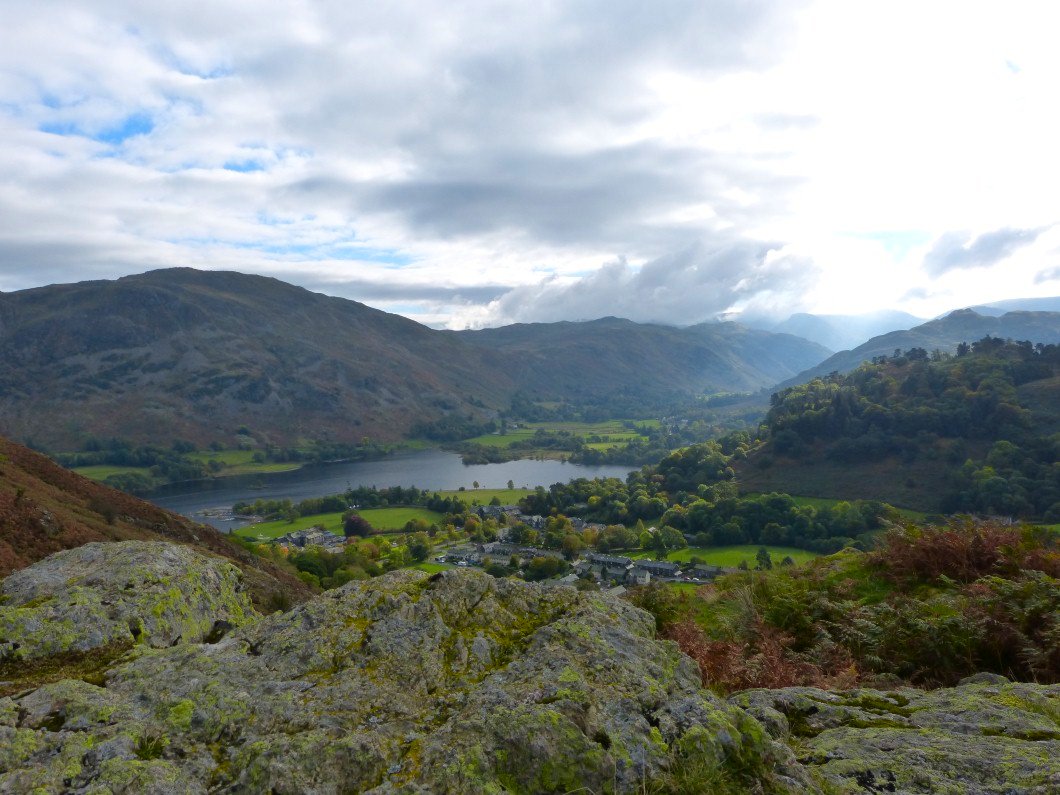 The head of Ullswater and Glenridding from Blaes Crag..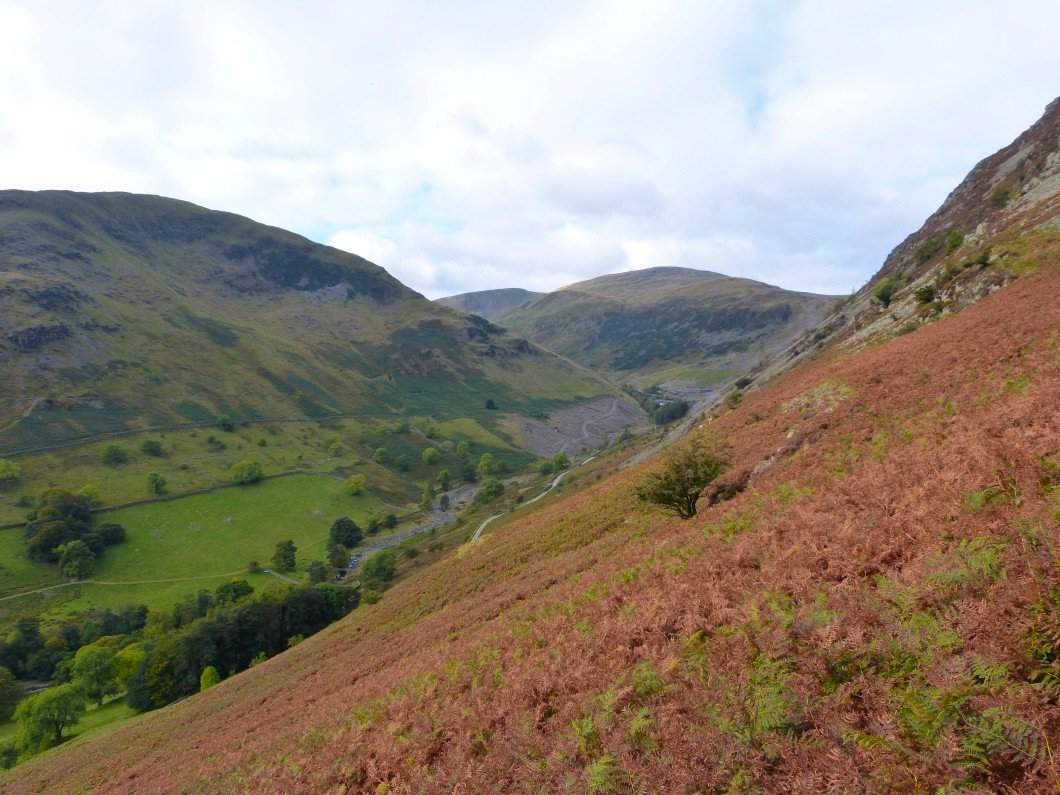 Looking up the valley past the old mine buildings to Raise..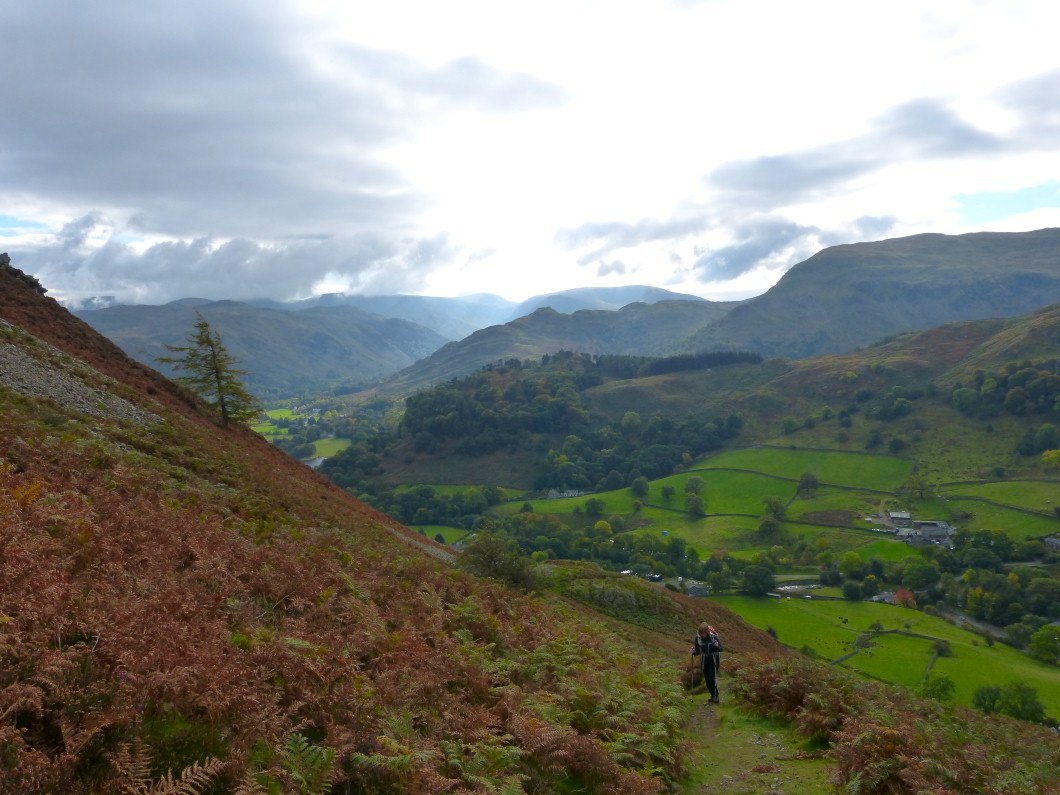 The Rake is pretty steep but thankfully fairly short.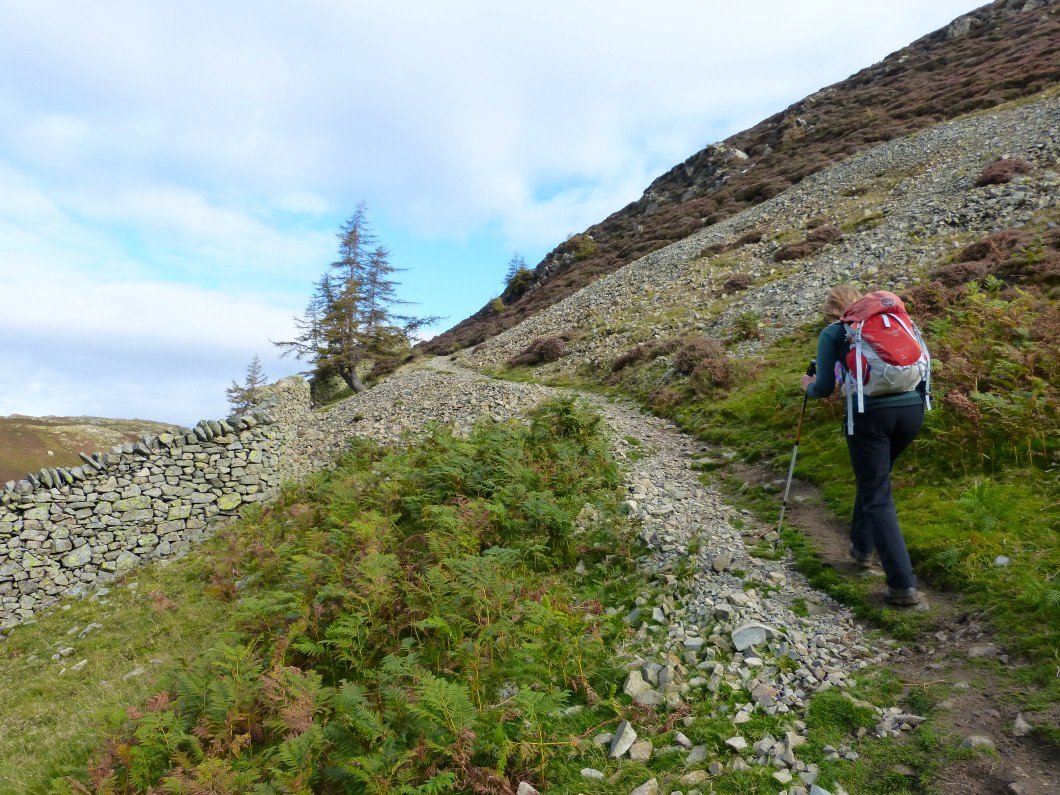 Although when you reach the col you still have the climb to Glenridding Dodd top.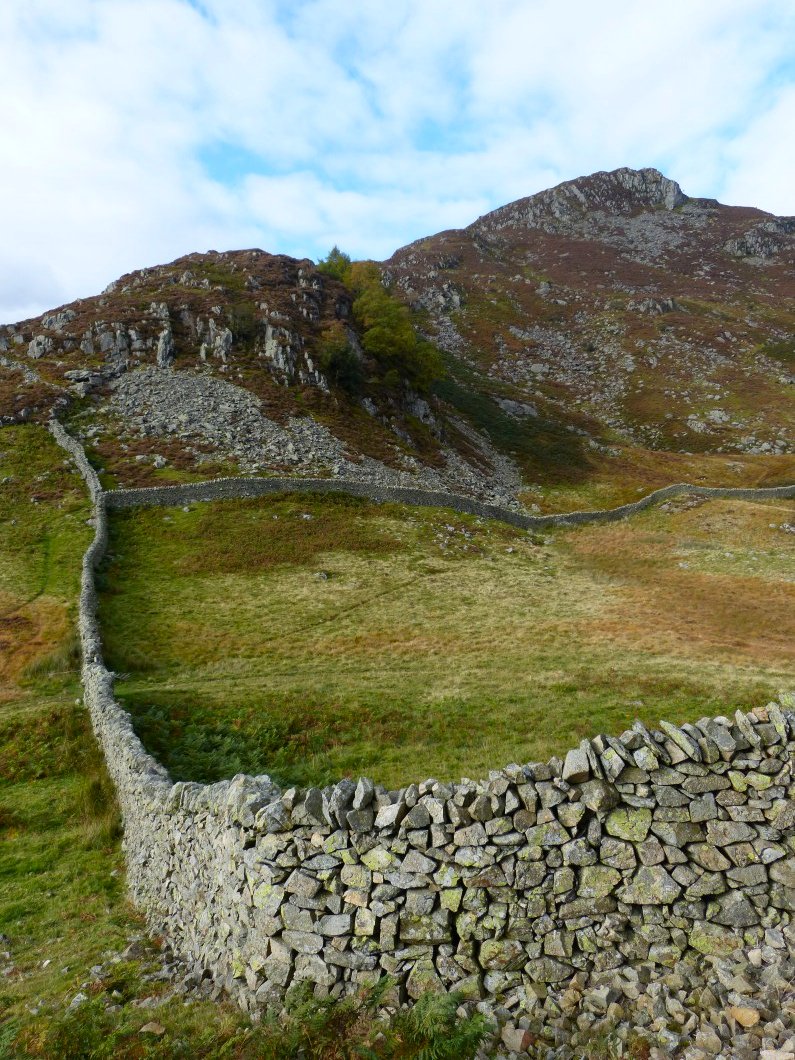 I always think this wall and Heron Pike make a nice picture.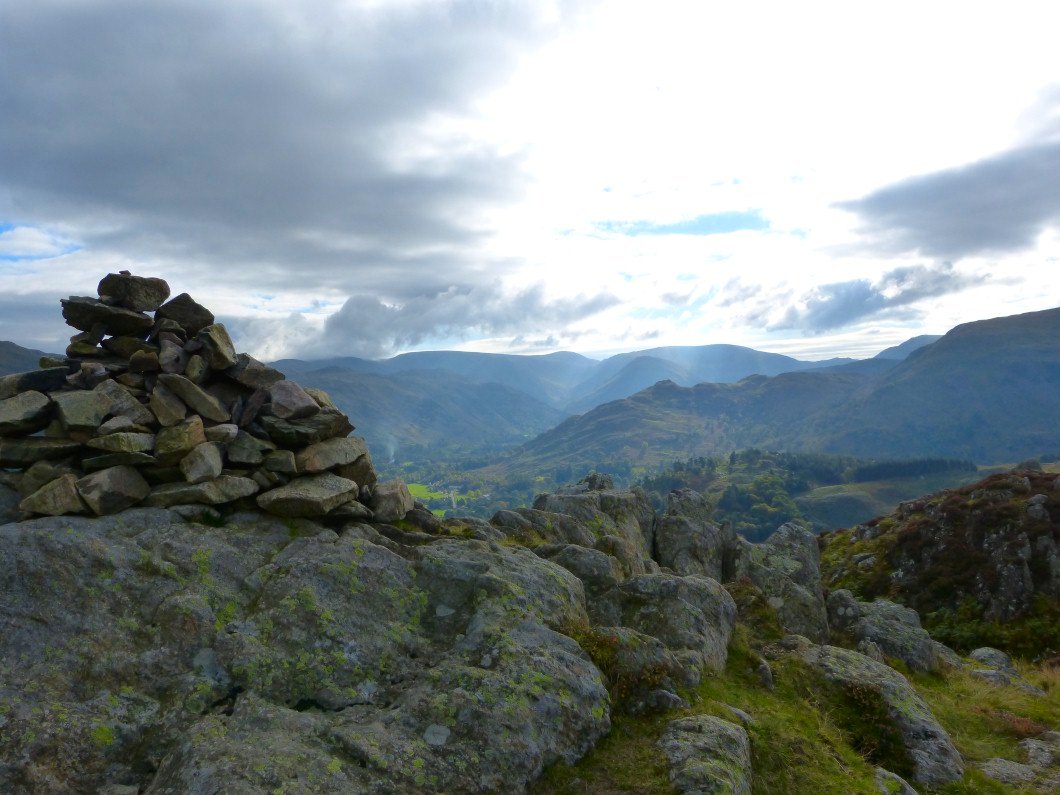 Glenridding Dodd summit.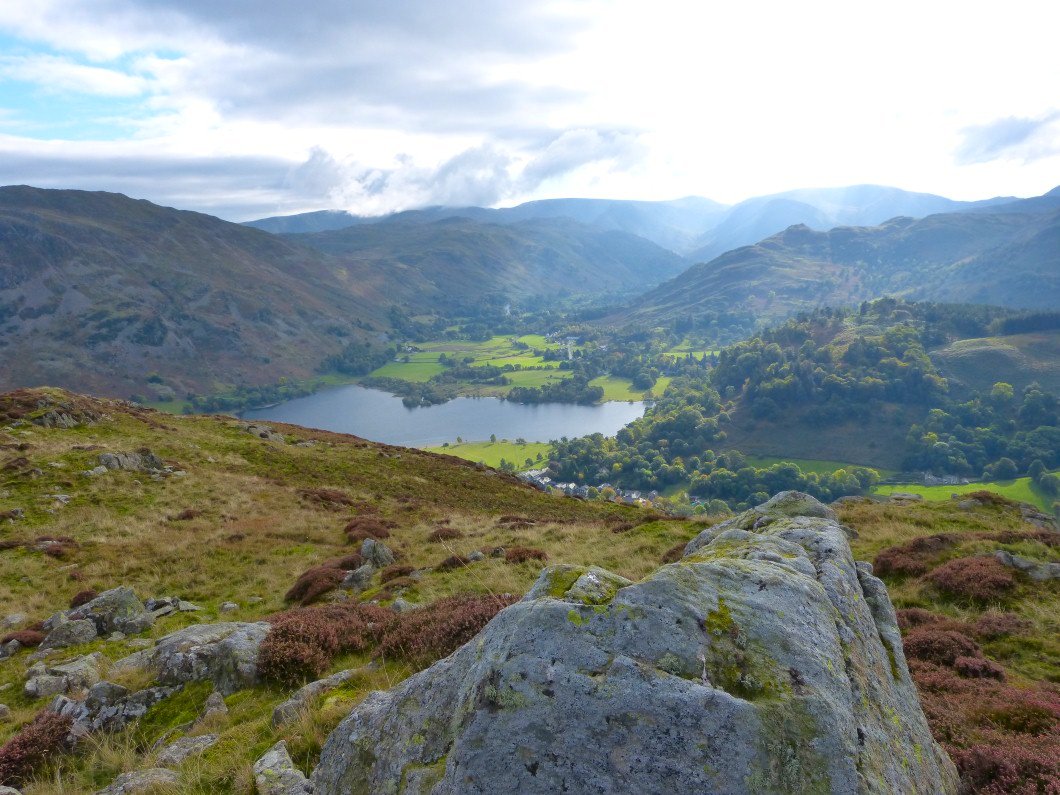 The High Street fells from the lower top on the Glenridding side.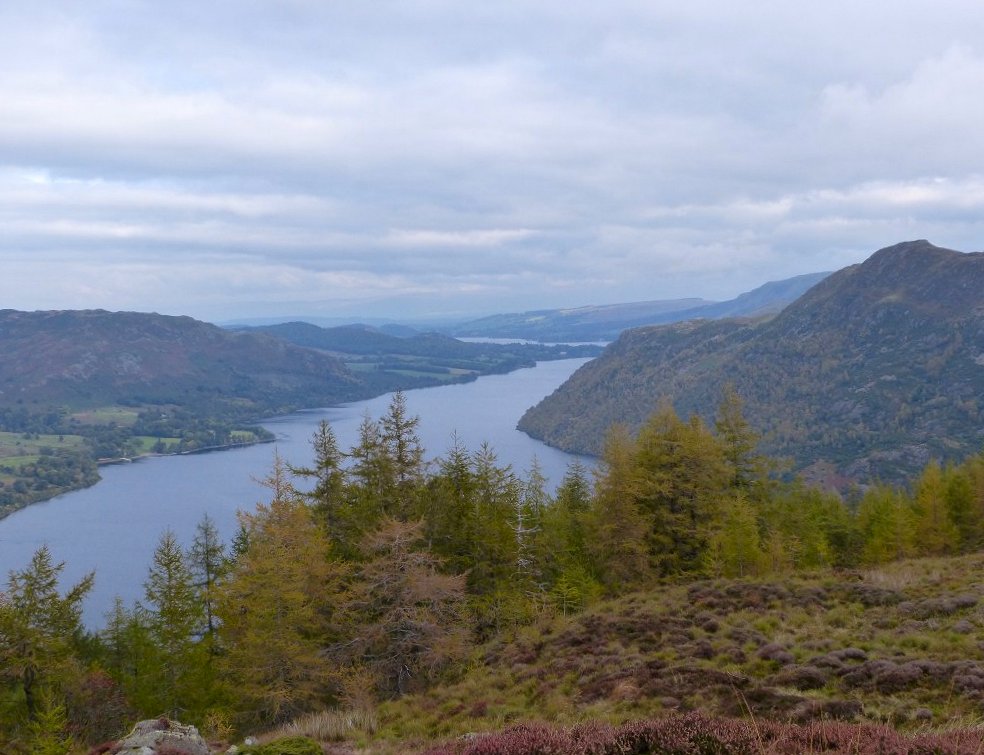 Looking along Ullswater from the path back to the col.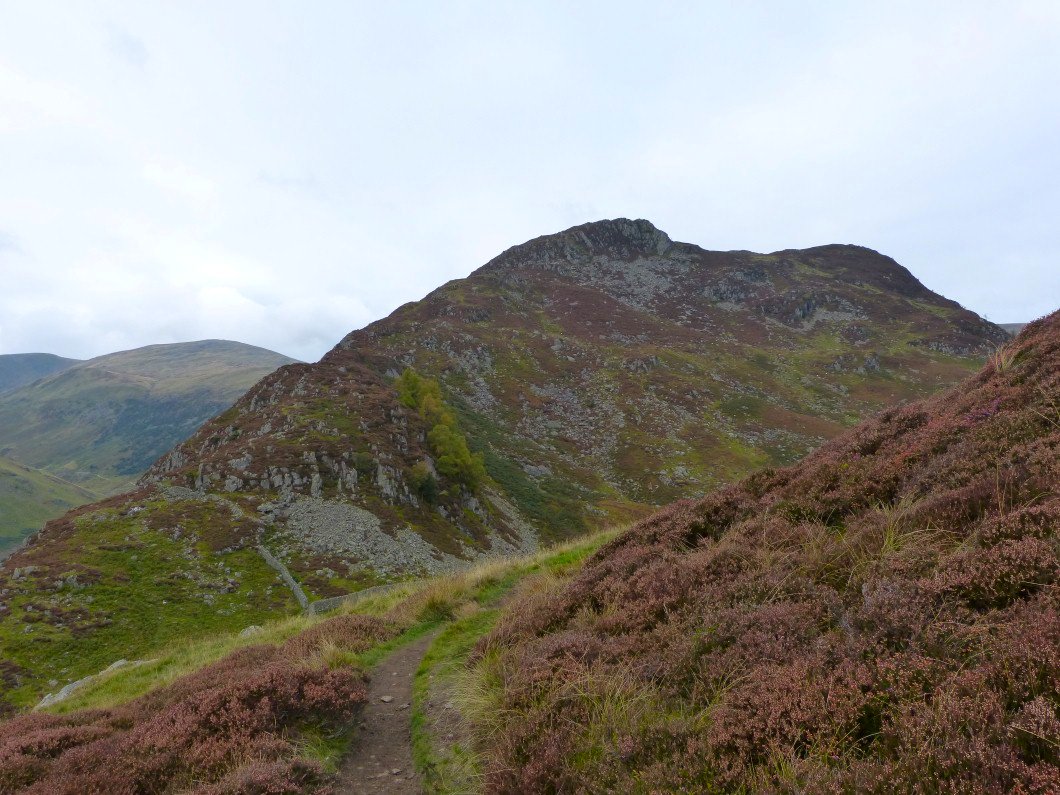 Heron Pike and Sheffield Pike ahead.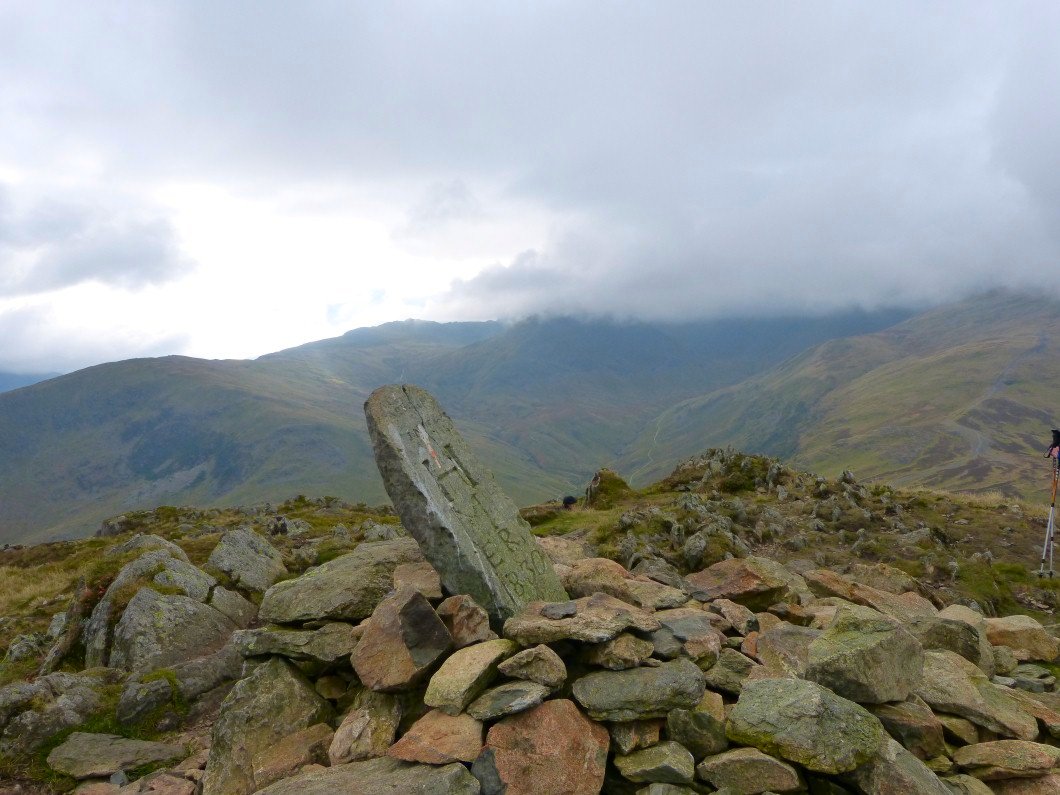 The old boundary stone on Sheffield Pike's summit.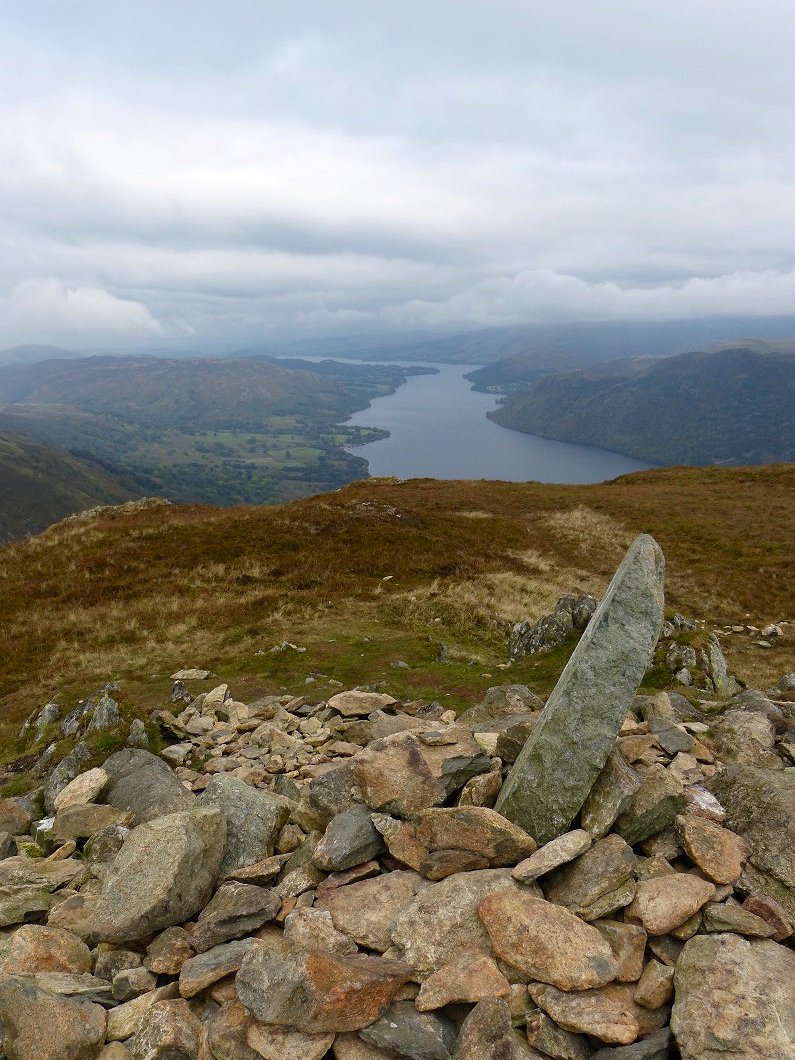 Great view along Ullswater from Sheffield Pike.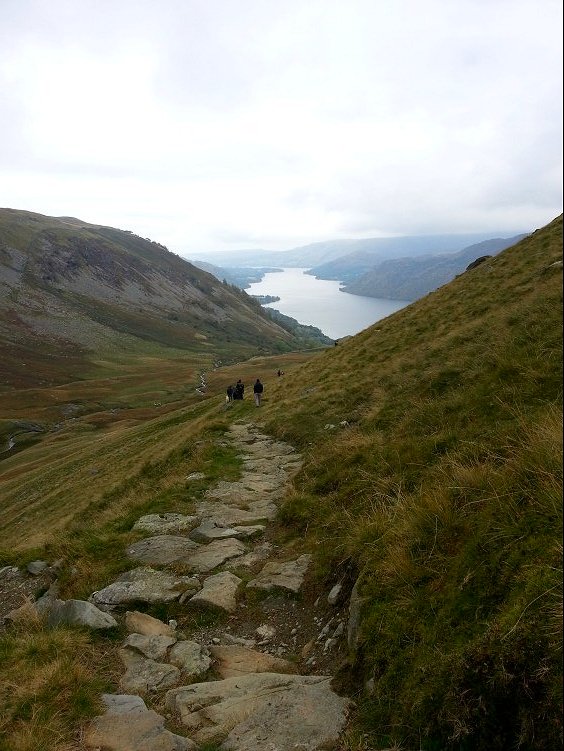 Coming down Glencoyne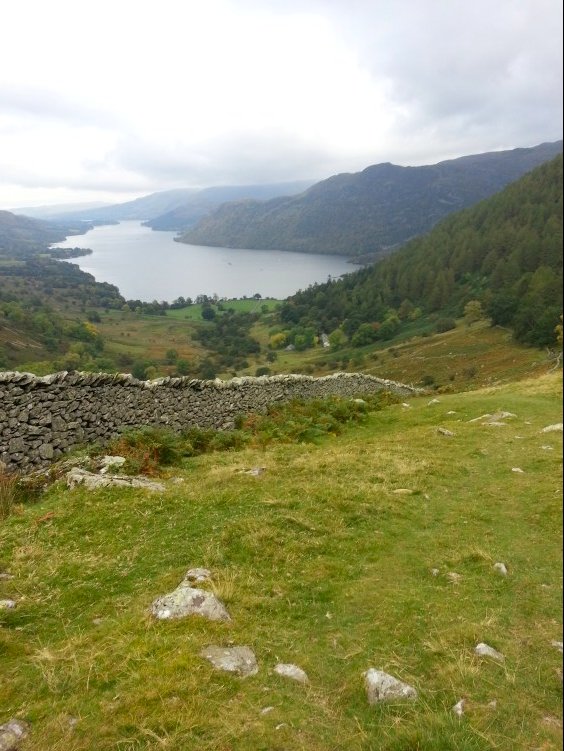 Lower down now approaching Seldom Seen cottages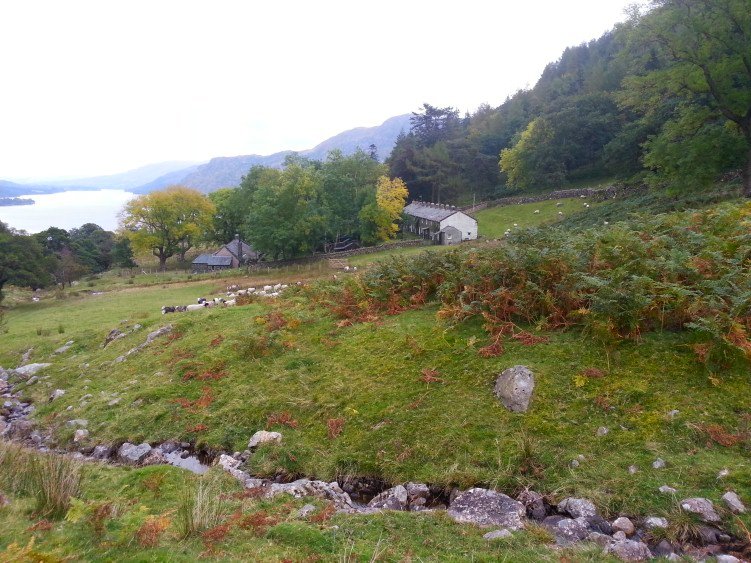 Seldom Seen cottages. A row of ten cottages built for the miners of Greenside mines.
A nice evening was had with a very entertaining talk by Terry complete with superb clips from his forthcoming film, Life of a mountain: Blencathra
On Sunday we drove along Ullswater to Pooley Bridge passing the photographers favourite the Duke of Portland boathouse
We cheated a little here as we met Helen (who was walking with us to Arthur's Pike ) and she drove to the top of the road out of Pooley Bridge saving us a uphill road walk.
Looking back to where we were yesterday. As you can see Sunday was a little duller and a little colder too.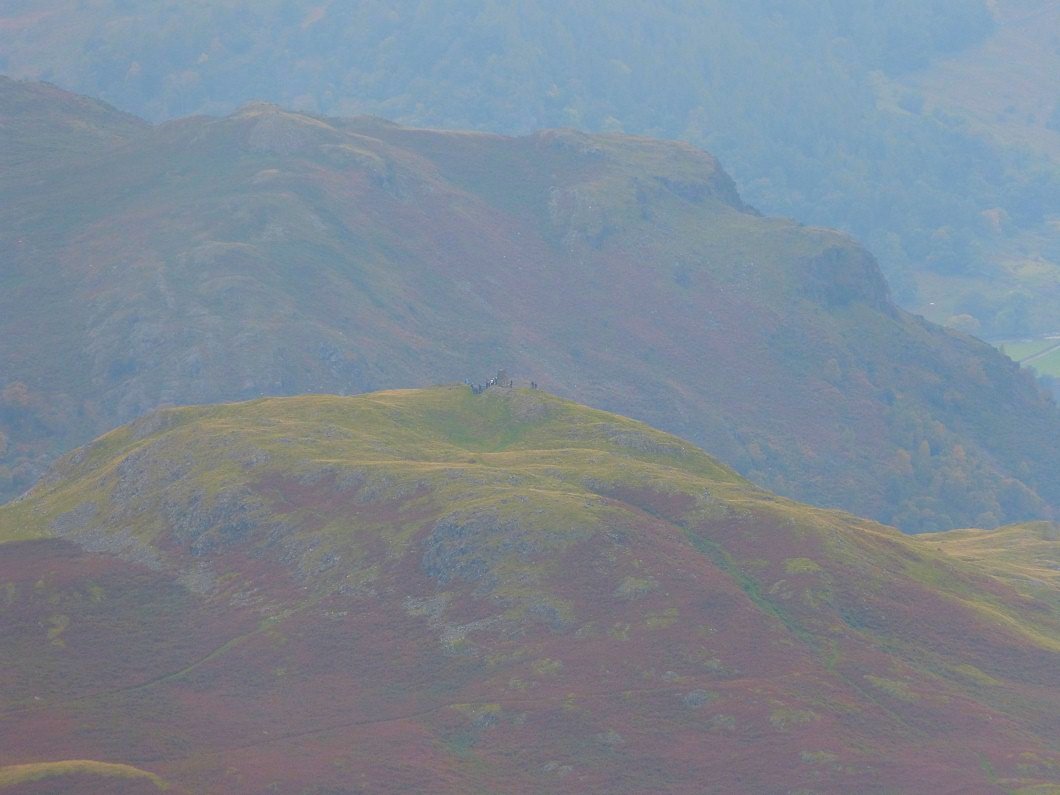 Plenty of people on Hallin Fell though.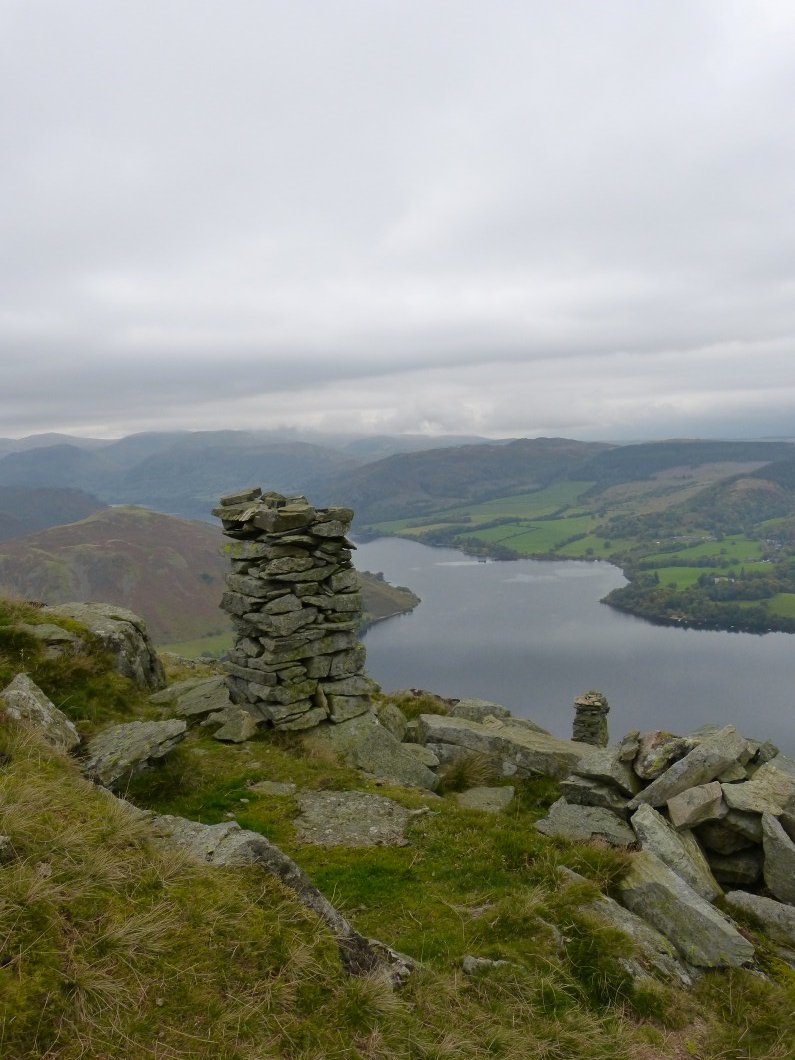 The twin towers on Bonscale Pike.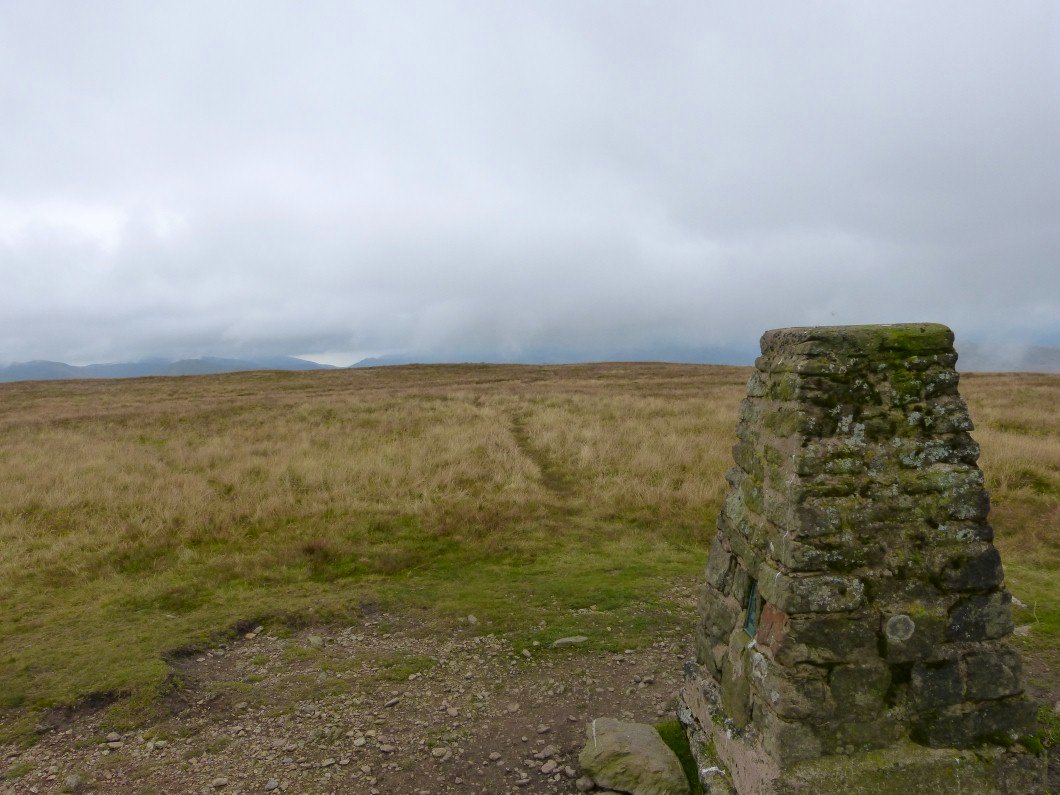 Loadpot Hill trig looking along the Roman road to...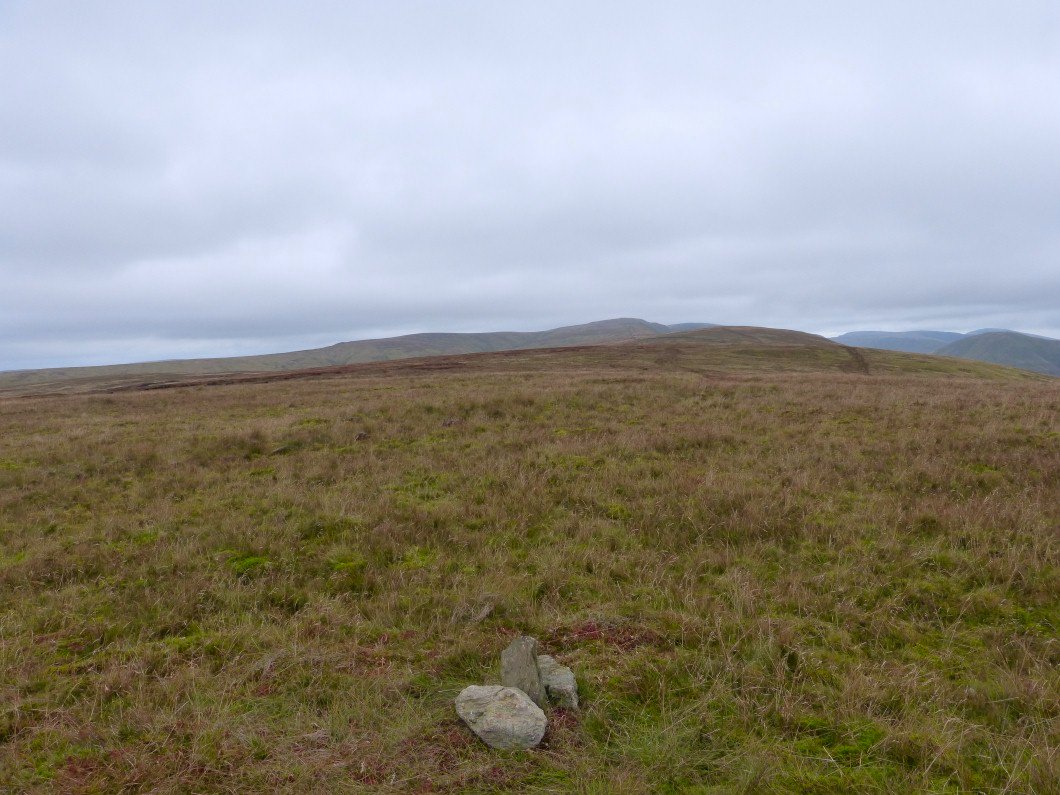 Wether Hill.
From Wether Hill we headed to the wall which would lead us back to the valley, but before we descended I left Sue guarding my rucksack and set of on the short climb to the Birkett of Red Crag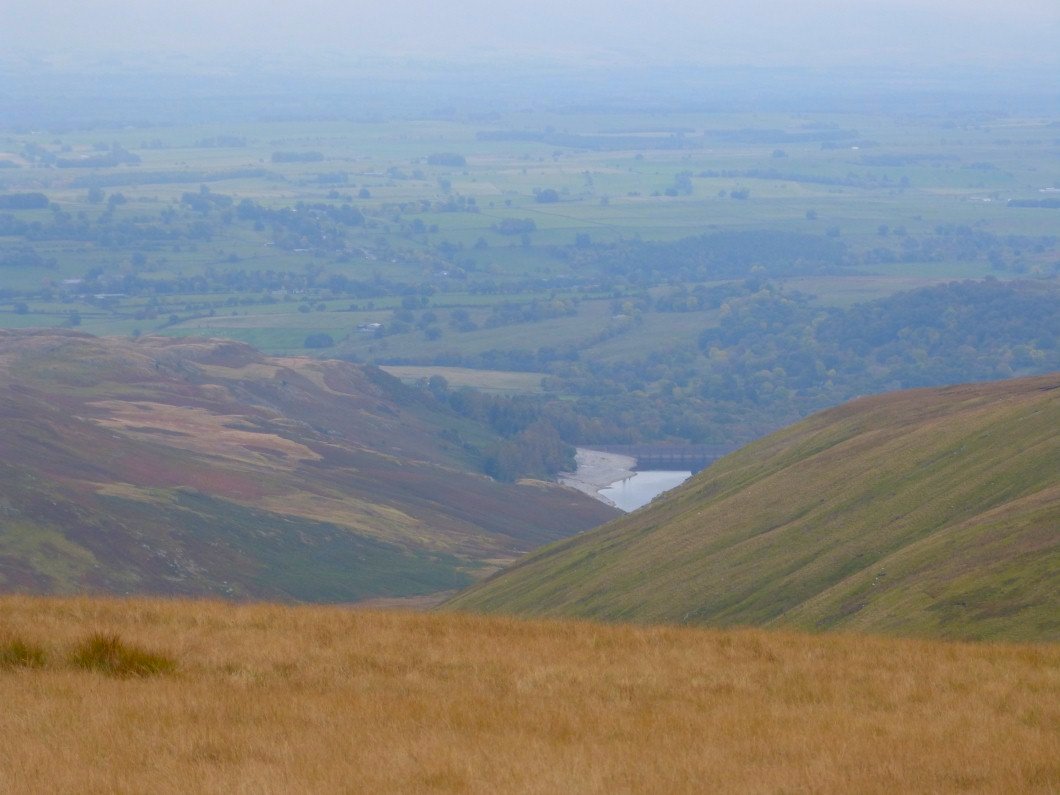 From where you can see a little bit of Haweswater and it's dam.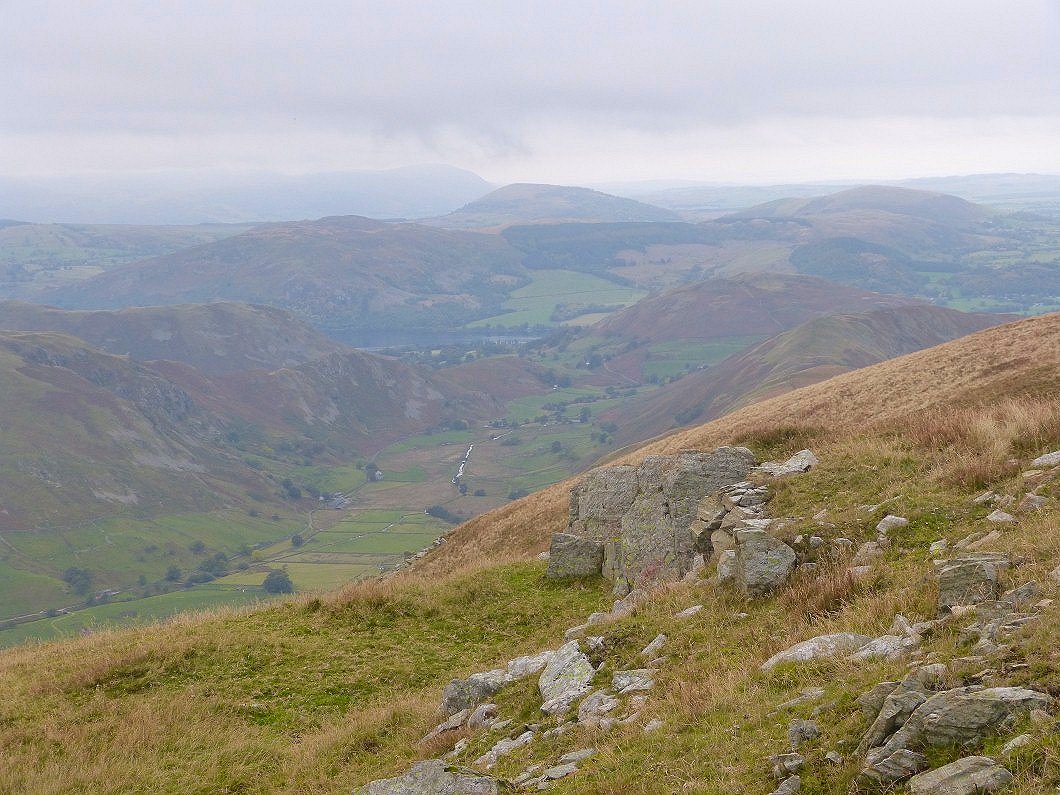 Nice view down Ramps Gill to Great Mell fell and Carrock Fell in the distance.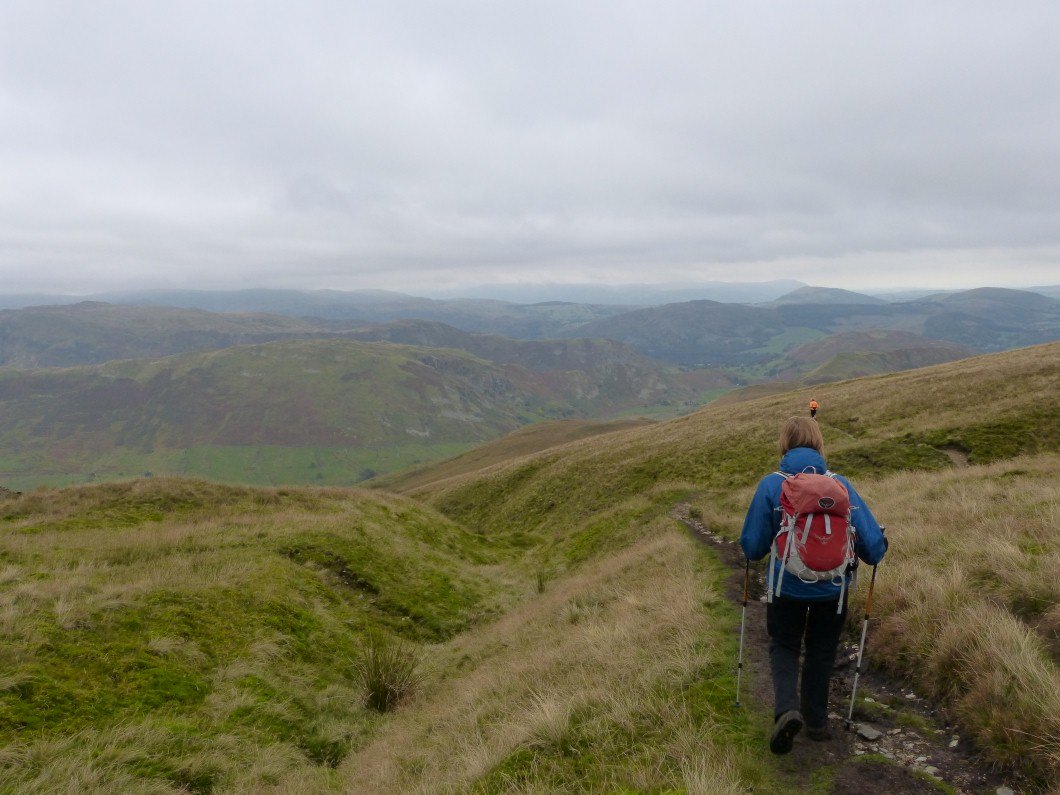 Re-united now heading down to Steel Knotts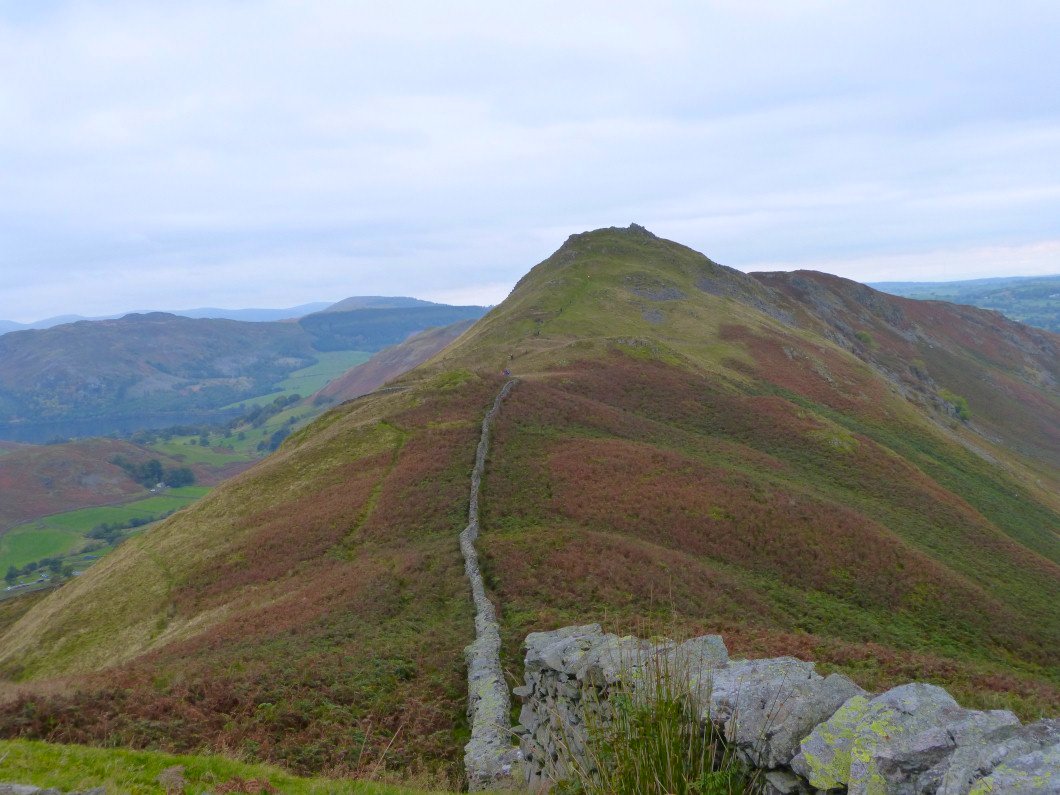 Steel Knotts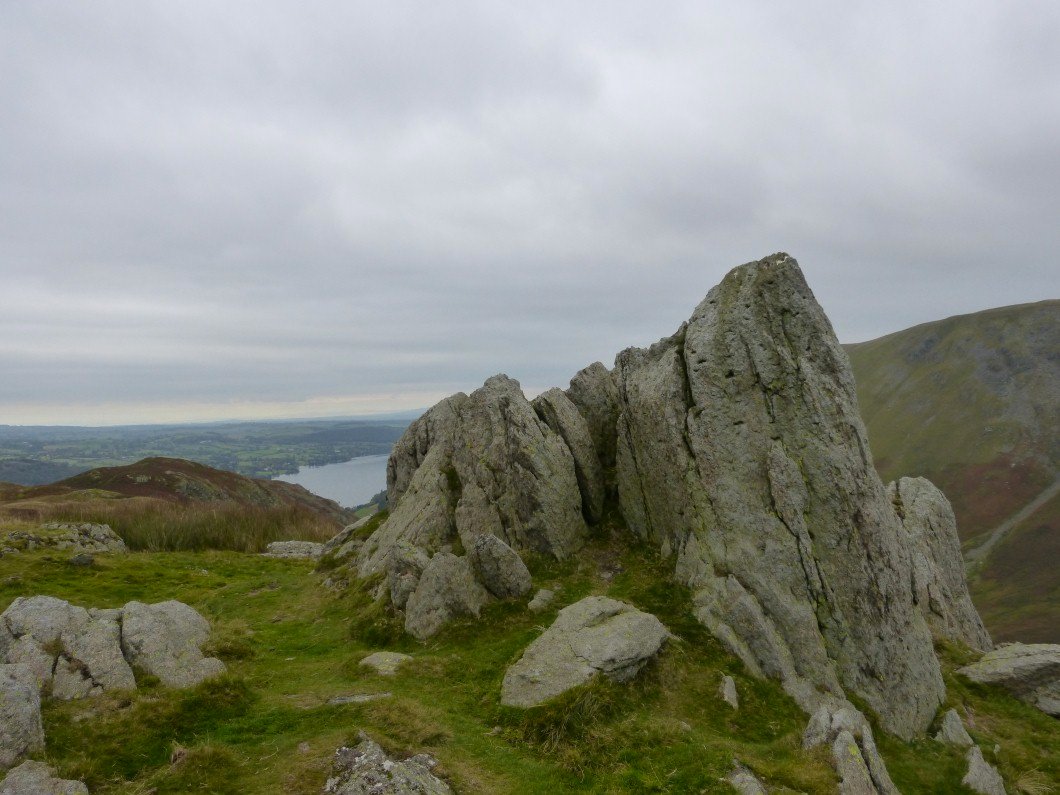 The intriguingly named Pikeawassa as the rock summit of Steel Knotts is called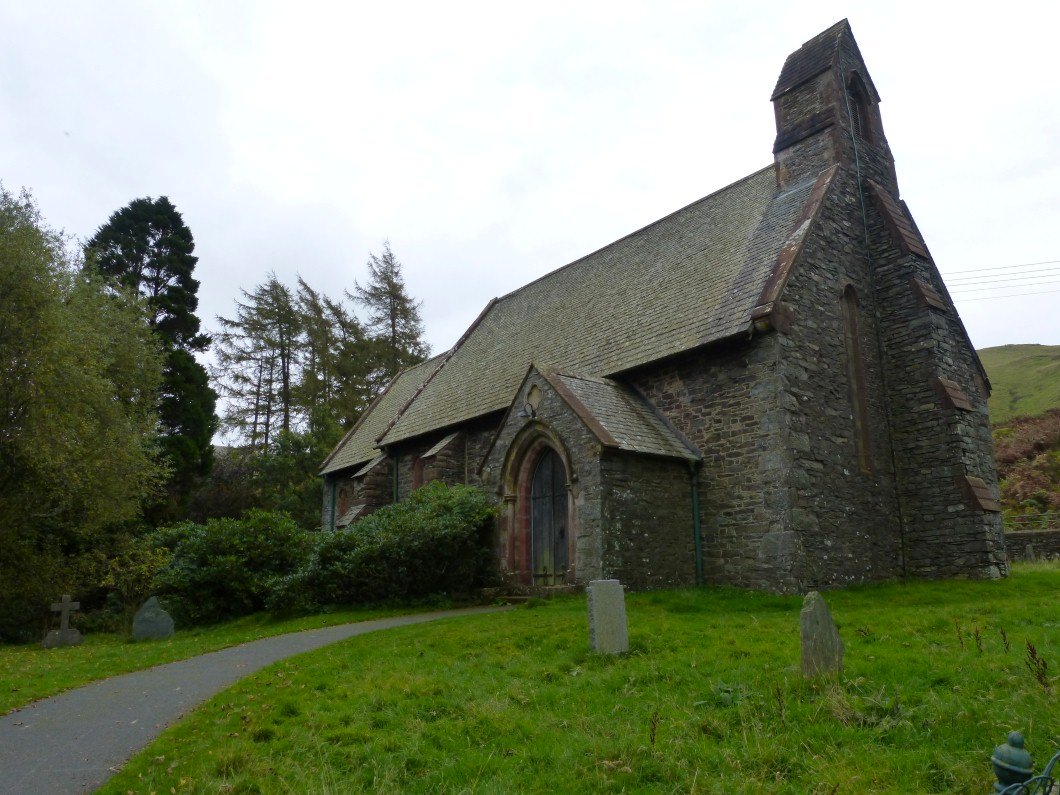 Back to the church now with plenty of time untill the last ferry so Hallin Fell was added to the walk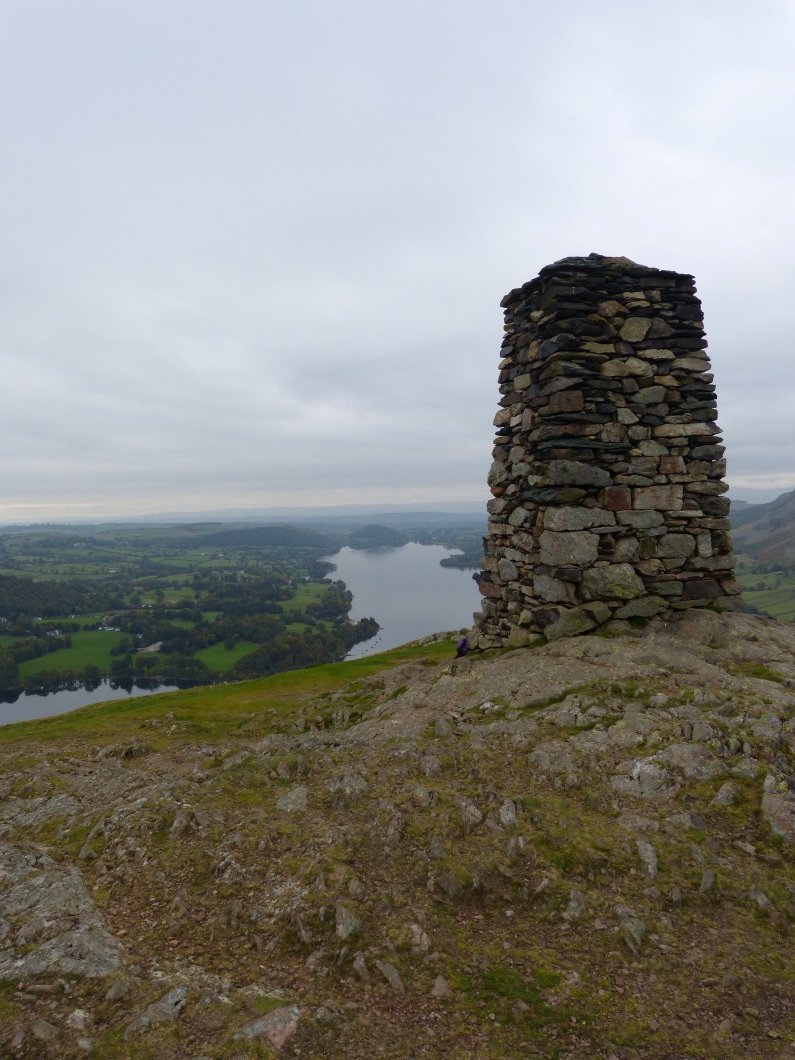 Super tower / cairn and view of Ullswater on Hallin Fell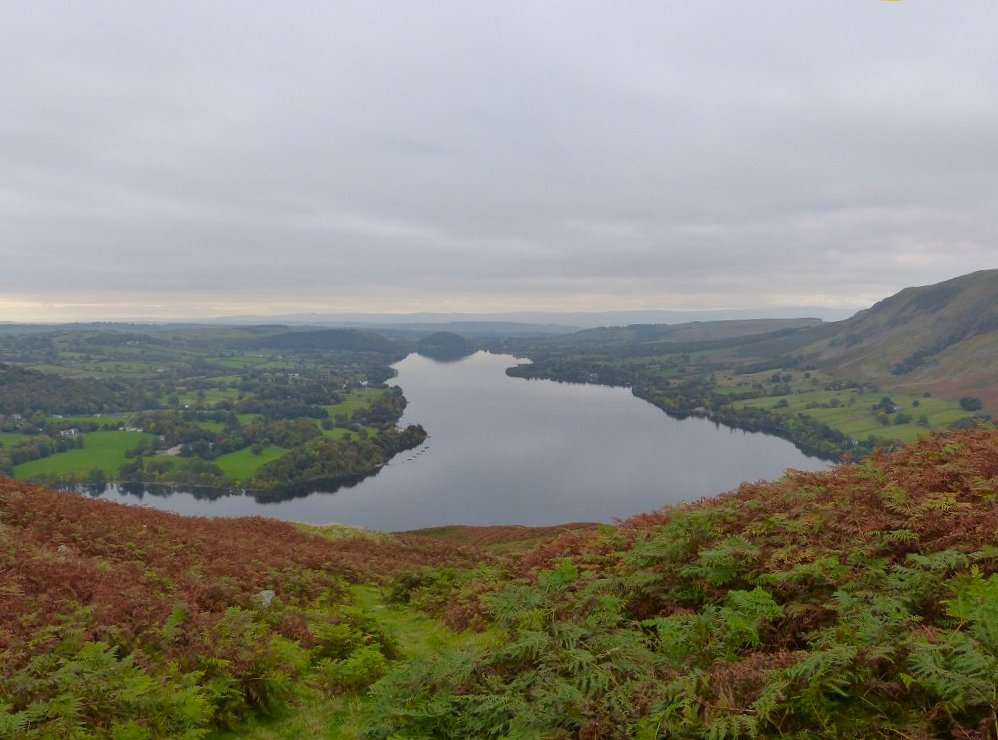 We came straight down the front of Hallin Fell on a clear but steep path with more lovely views of Ullswater.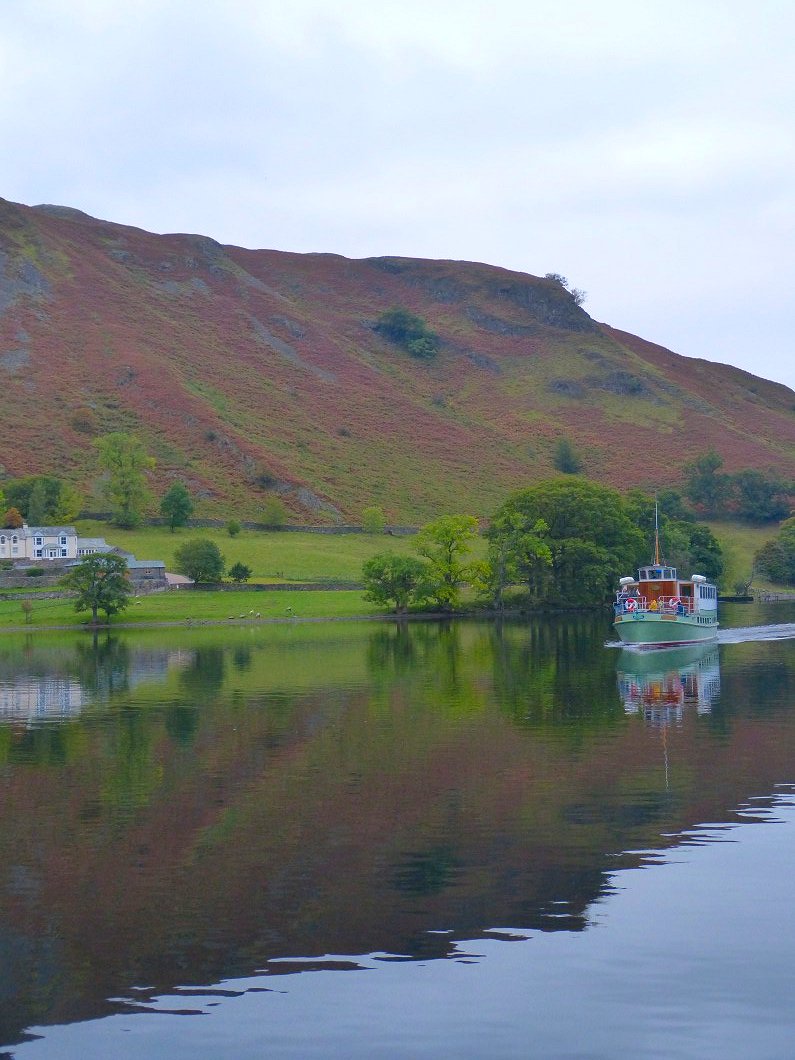 Here comes our ride back to the car.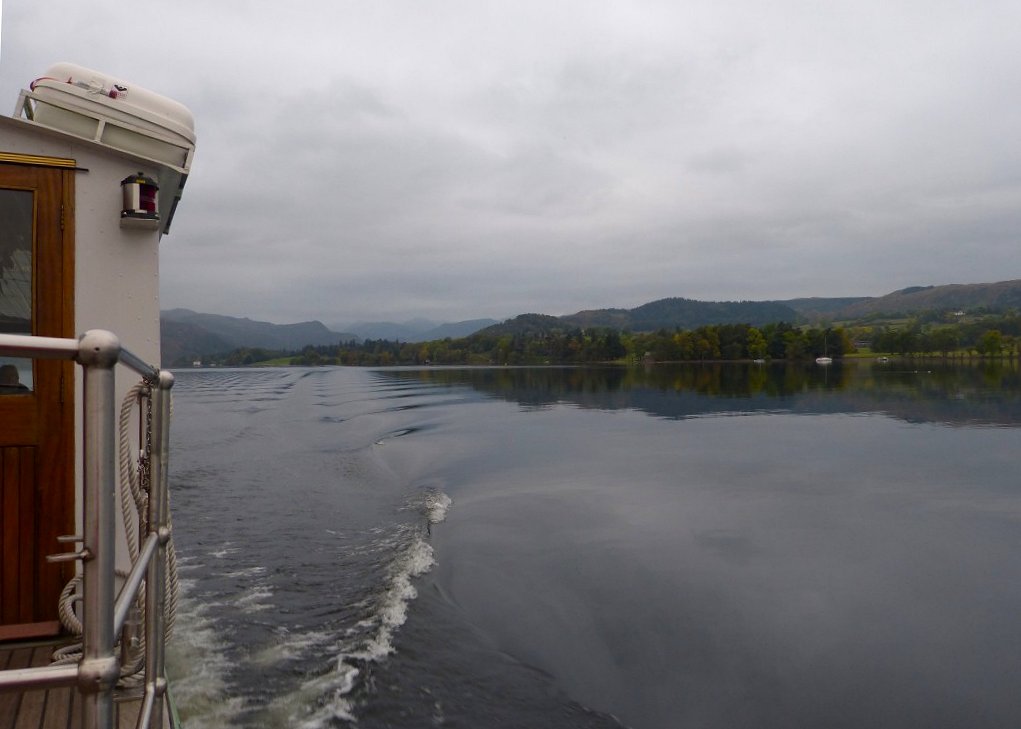 A last look back along the lake.