WWW.KARLSWALKS.CO.UK
PICTURES AND TRIP REPORTS FROM MY WALKS IN THE ENGLISH LAKE DISTRICT
A Deepdale round
11th October2015
Route. Deepdale Bridge - Deepdale - Sleet Cove - Deepdale Hause - St. Sunday Crag - Birks - Trough Head - Arnison Crag - Patterdale - Deepdale Bridge.
(about 8.5 miles 2500 ft ascent)
A ride up over Kirkstone pass today to visit lovely Deepdale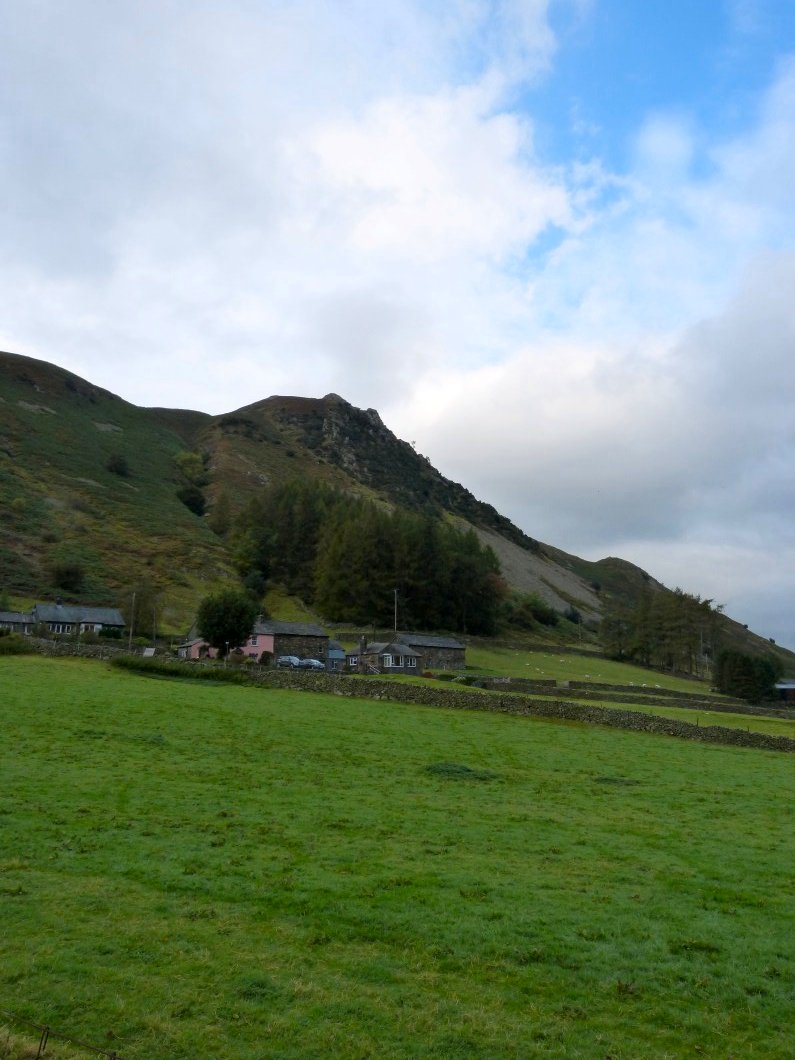 A nice patch of blue sky over Arnison Crag the final fell on todays walk..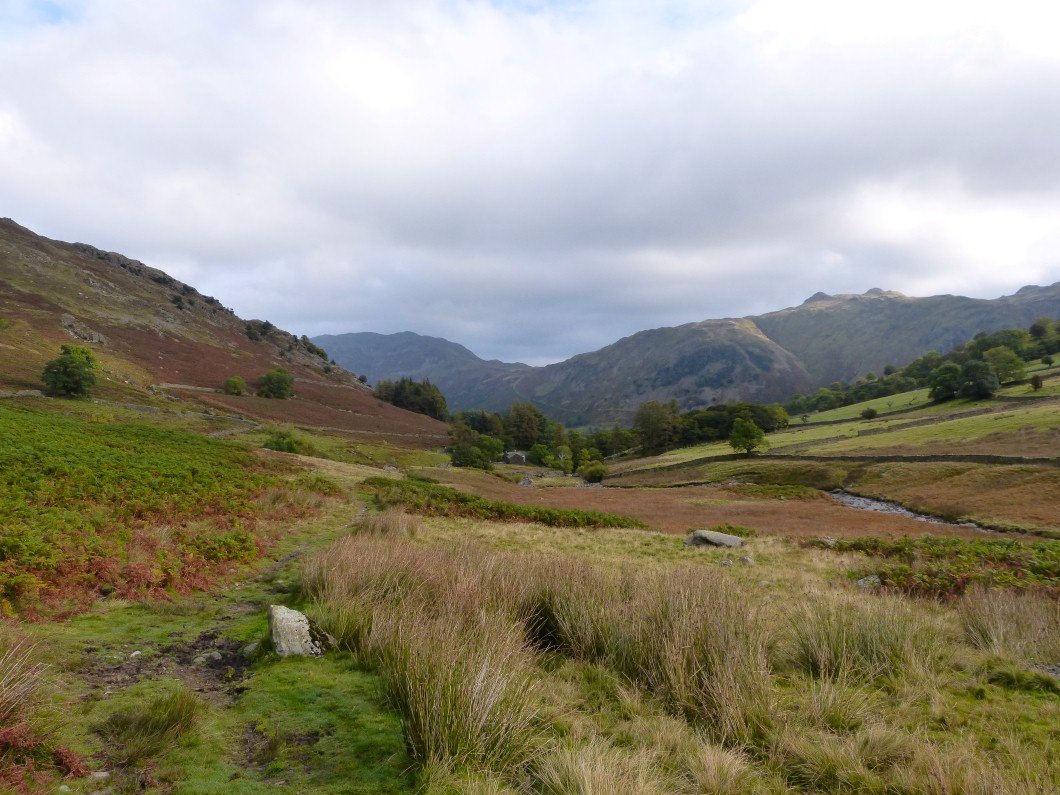 looking back along Deepdale.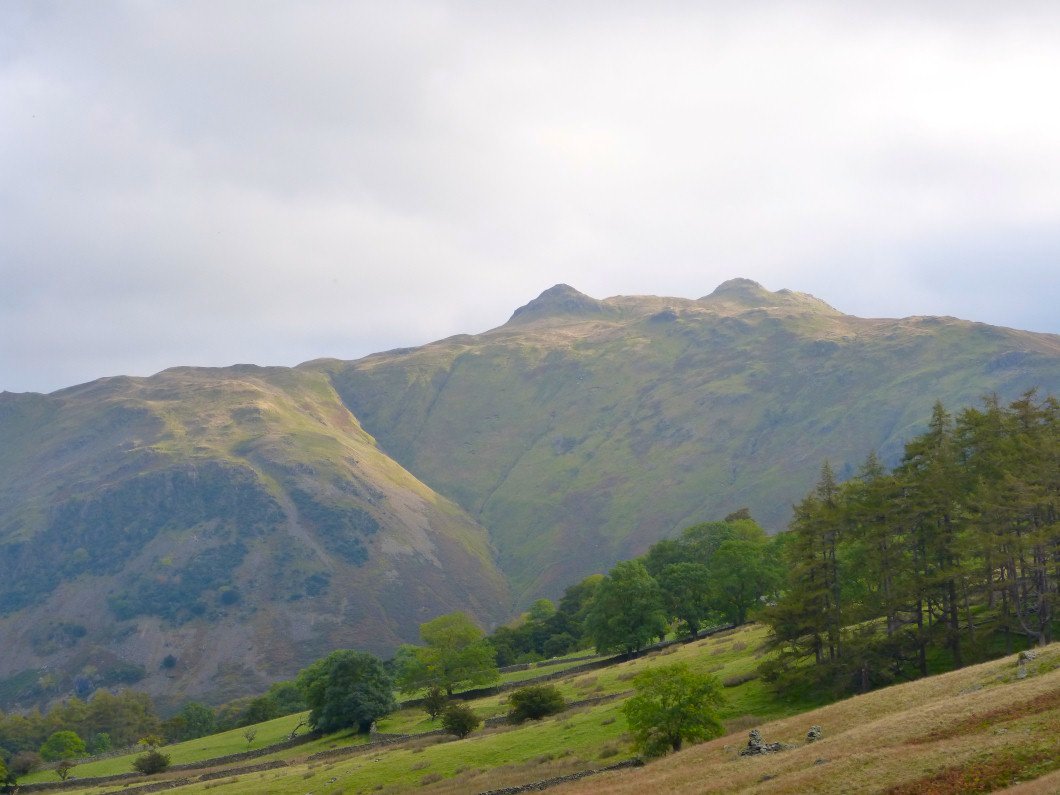 Zooming in on the Angletarn Pikes.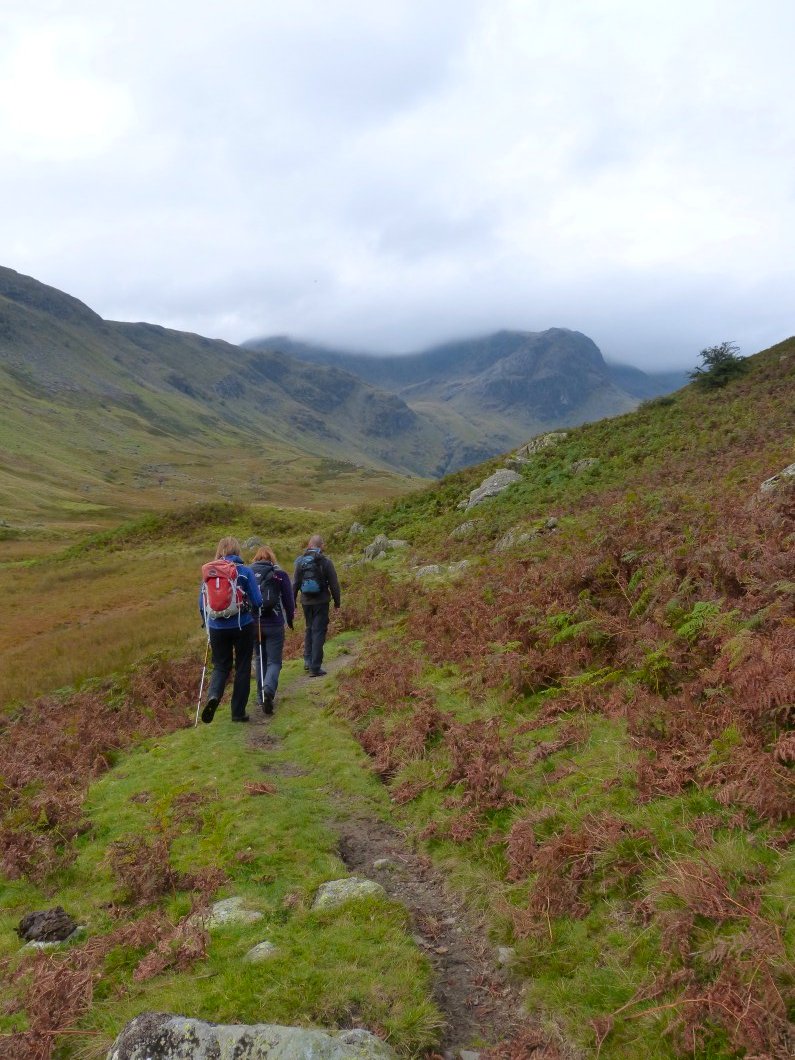 The cloud was hanging around the higher fells, Fairfield in this case.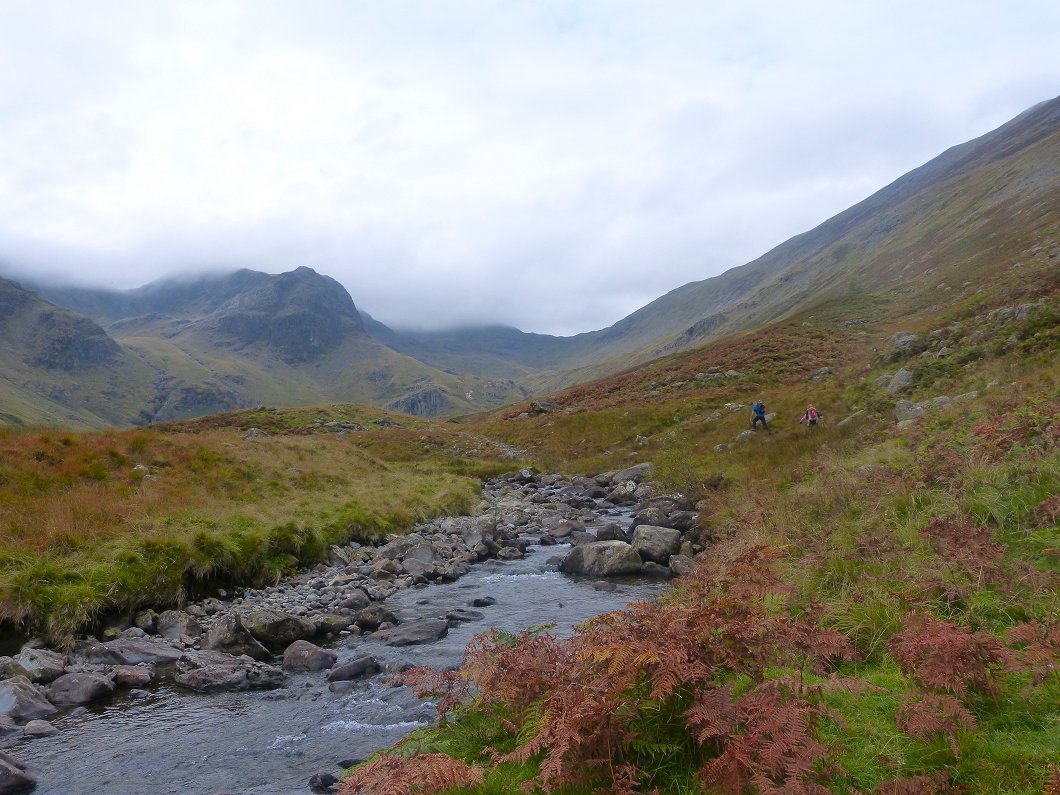 Further into the valley now just following Deepdale beck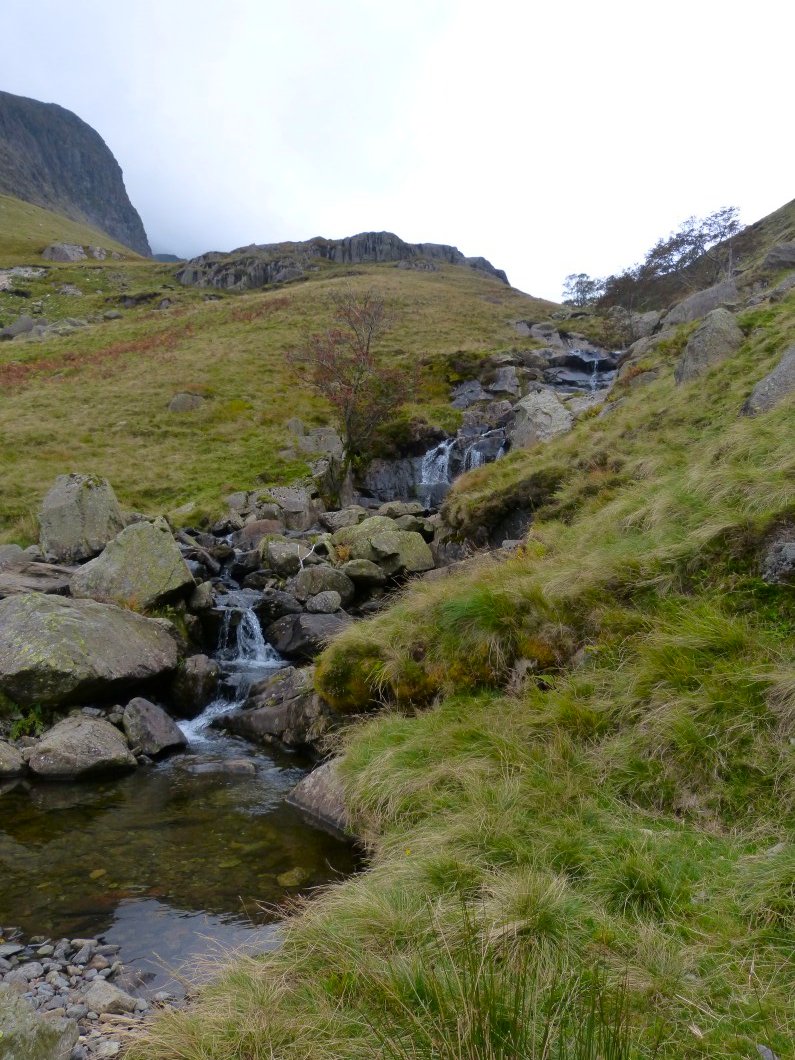 Eventually we reach the falls descending from Sleet Cove.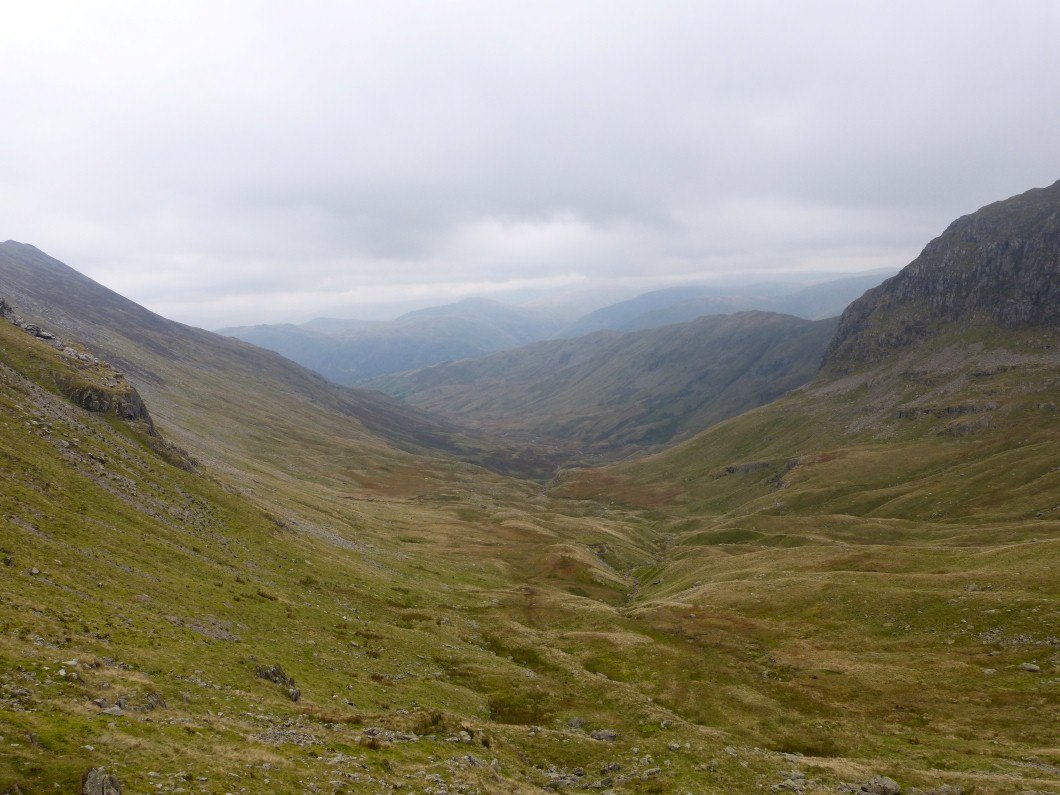 A look back along Deepdale.

Three photos stitched together showing Greenhow End and the head of the valley ( you can click to make it bigger )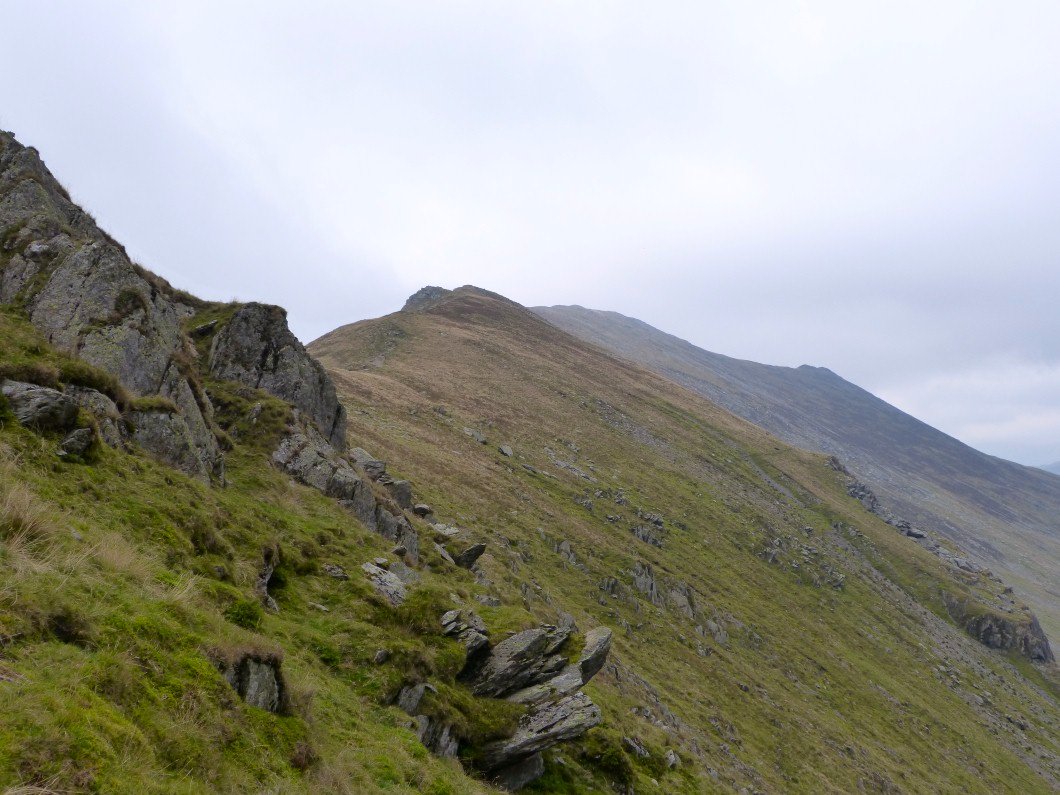 After a pretty stiff climb you reach Deepdale Hause and have St. Sunday crag to your right.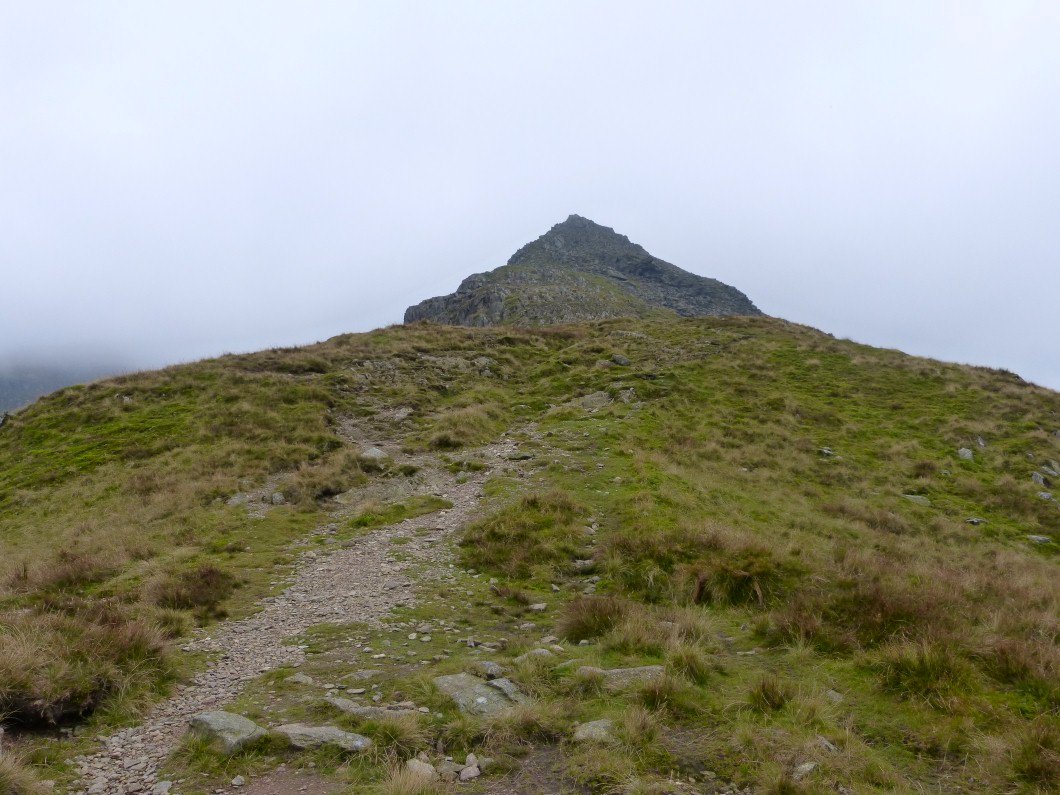 And Cofa Pike to your left.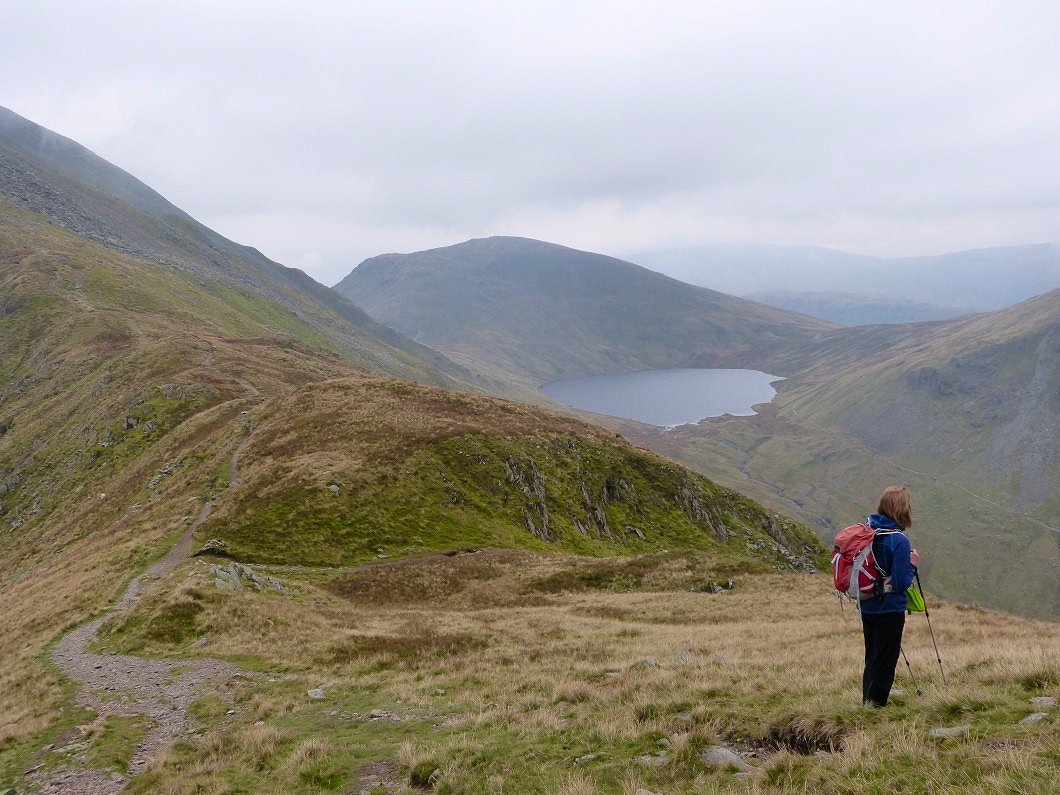 Sue is admiring the view of Grisedale Tarn nestled under Seat Sandal.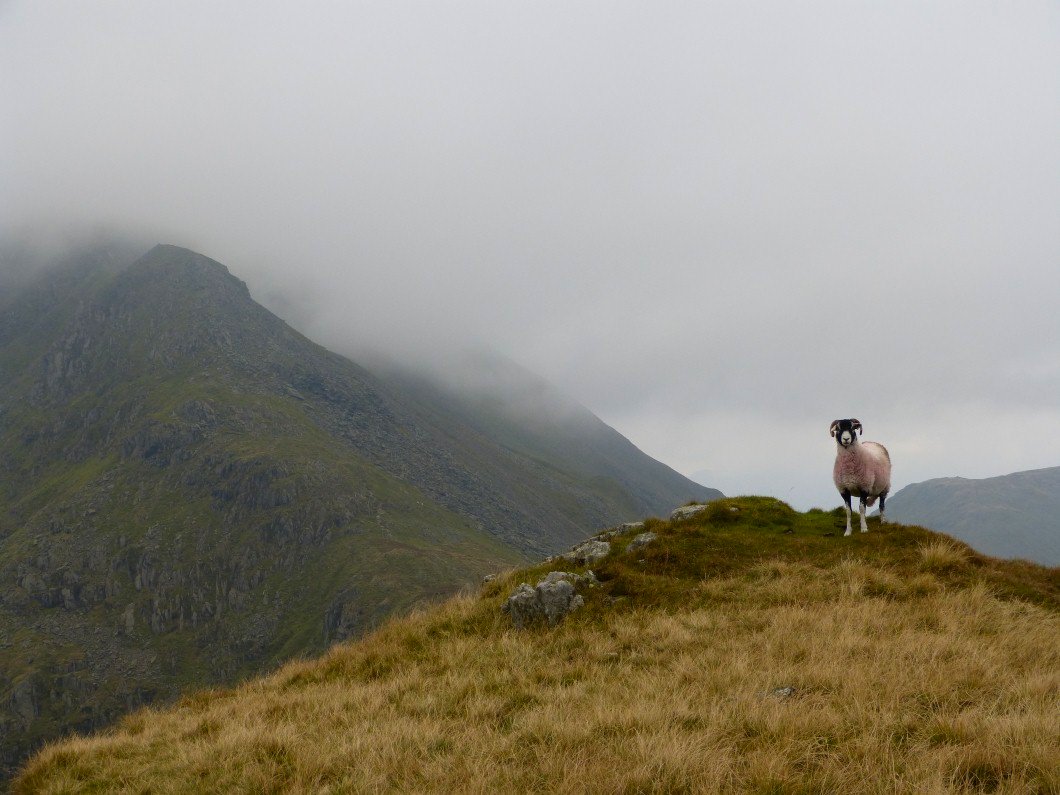 This local was keeping his eye on us.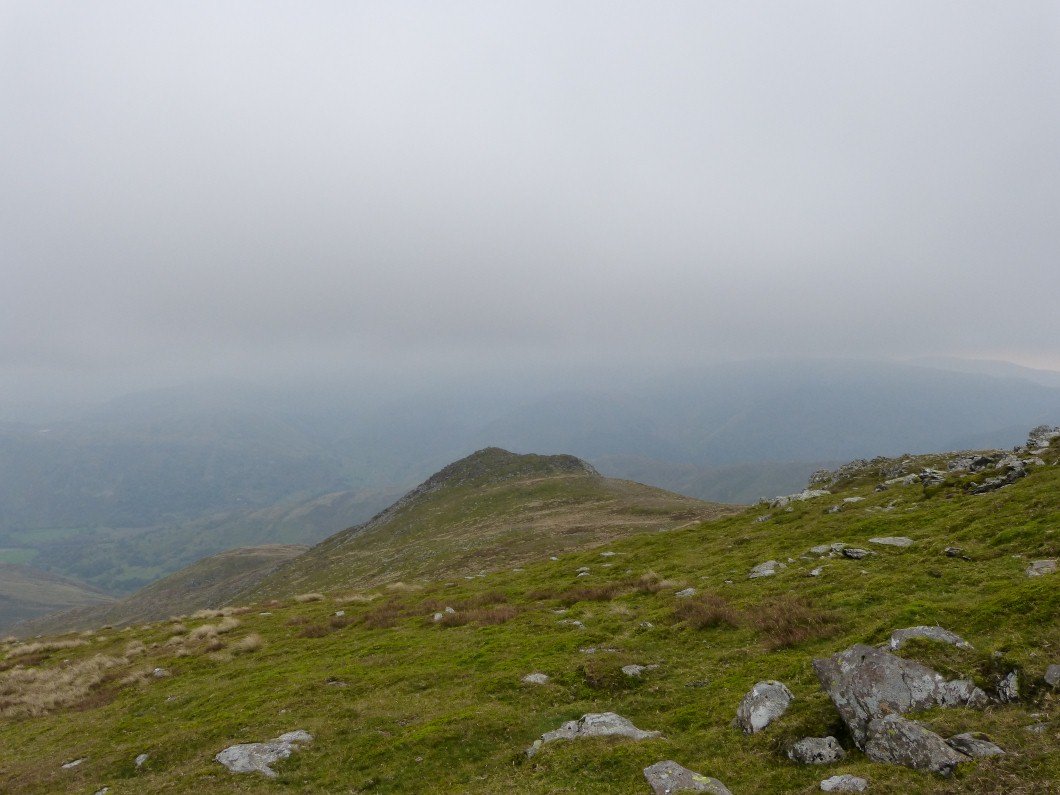 Unfortunately the blue sky from earlier has been replaced by similar conditions to the previous three Sundays. Low cloud and a misty haze spoil the long range views. This is the fairly short range view of Gavel Pike.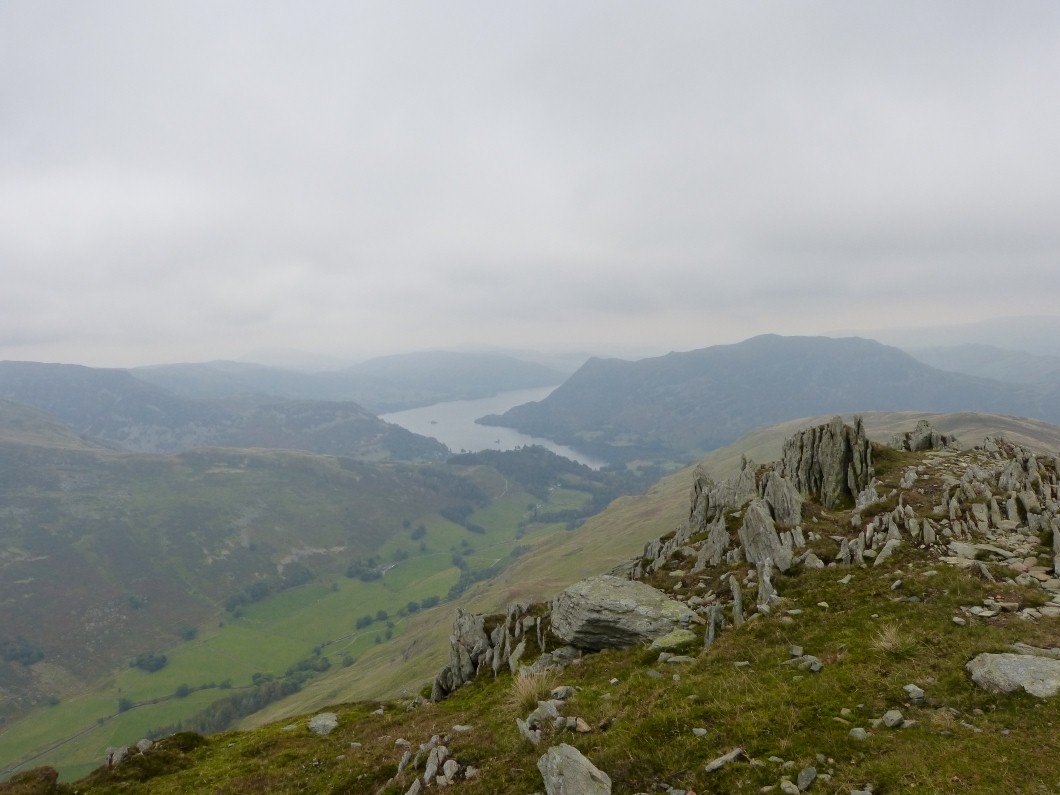 Ullswater from St. Sunday Crag.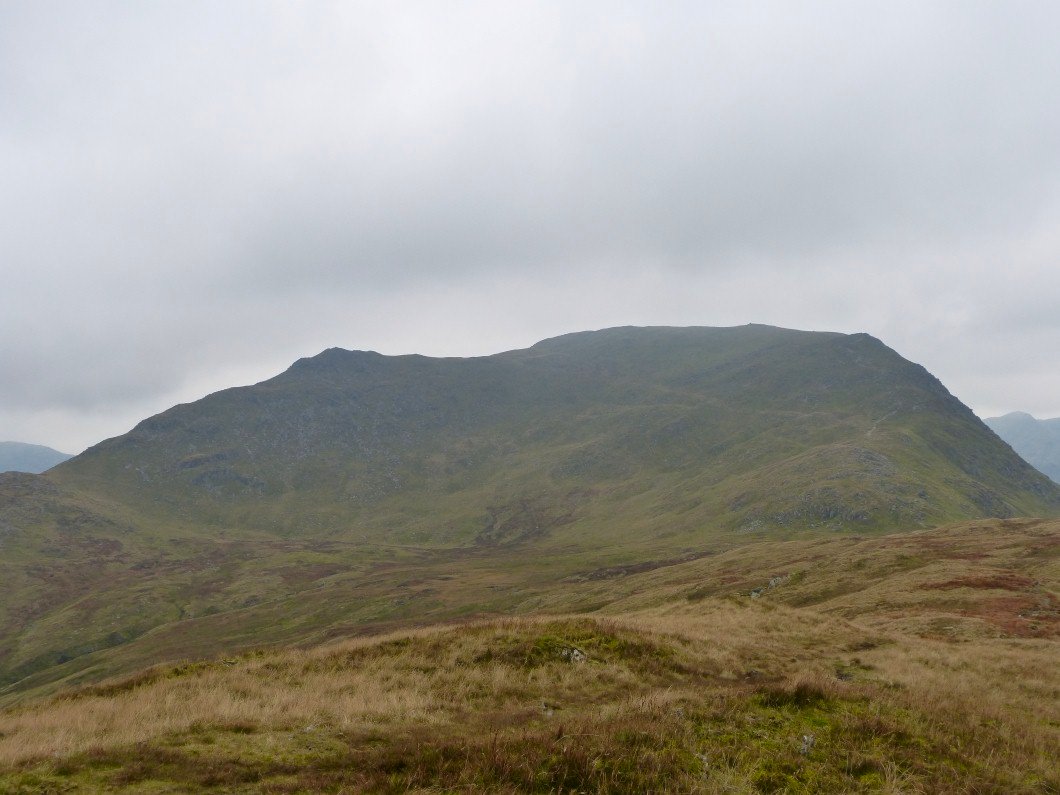 Gavel Pike on the left and The Cape as the top of St. Sunday is named on the map. The path you can see climbing up the right hand side is quite eroded and a little tricky in places.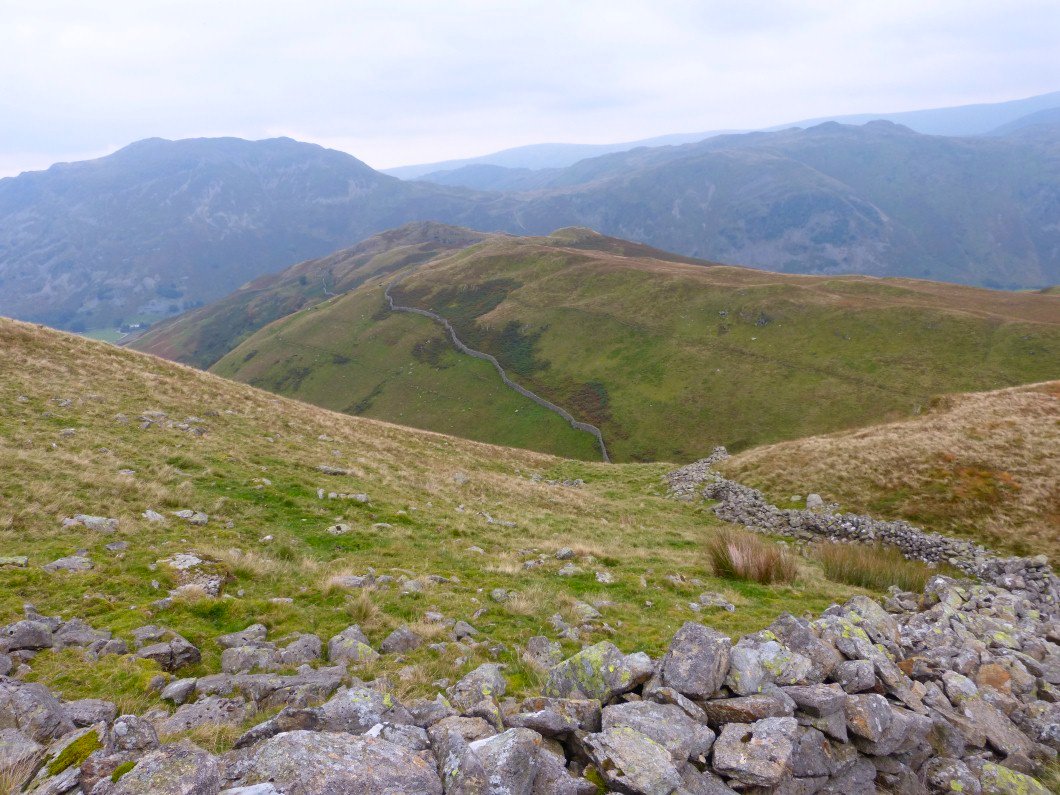 Following the wall to Trough Head and then Arnison Crag.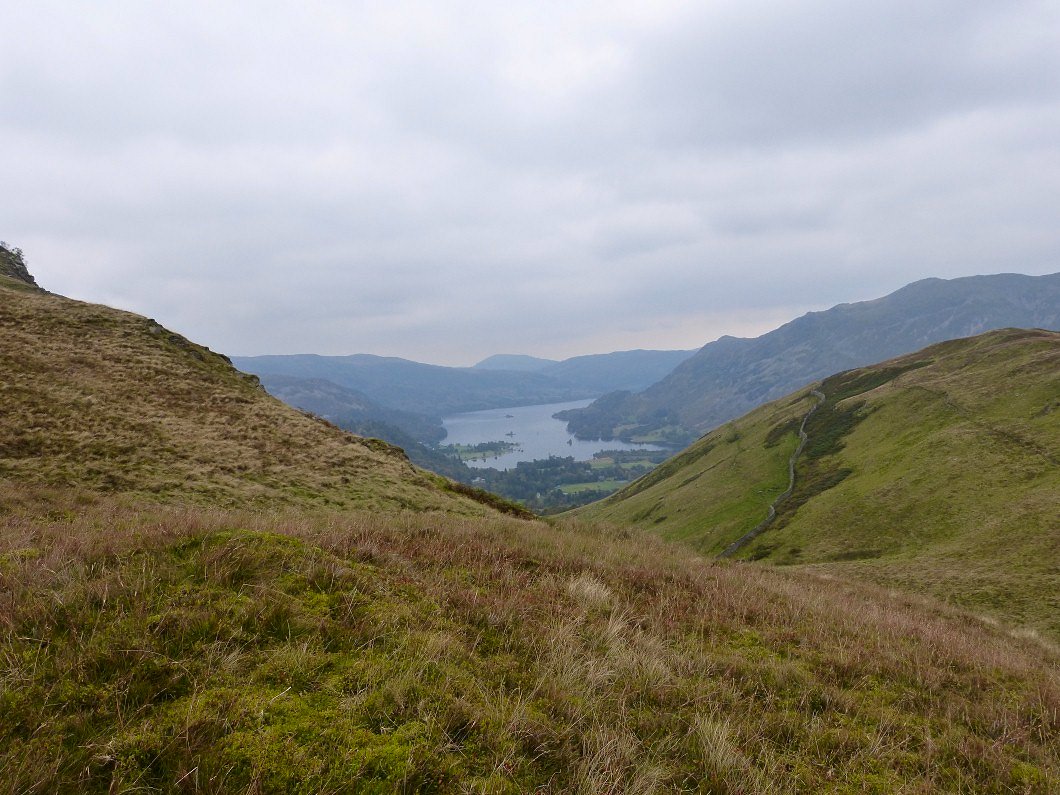 View down Trough Head. The path leaves the wall before losing too much height and climbs the flank of Arnison Crag.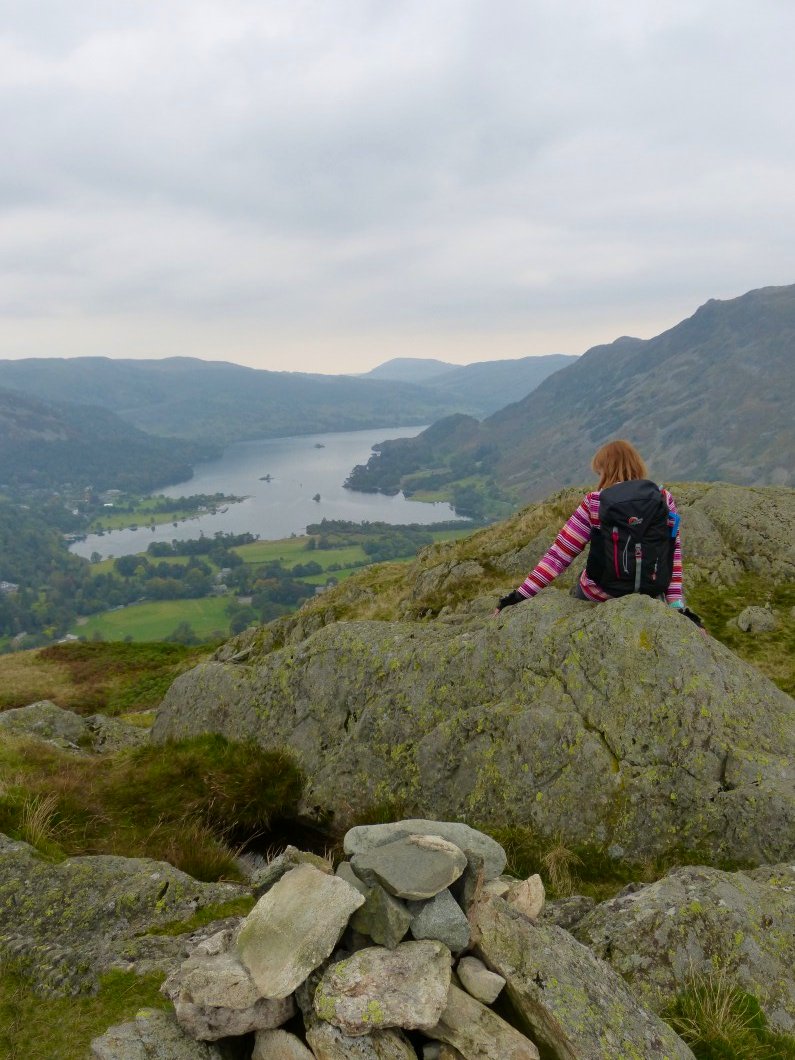 Anne's fleece adds a little colour to the view from Arnison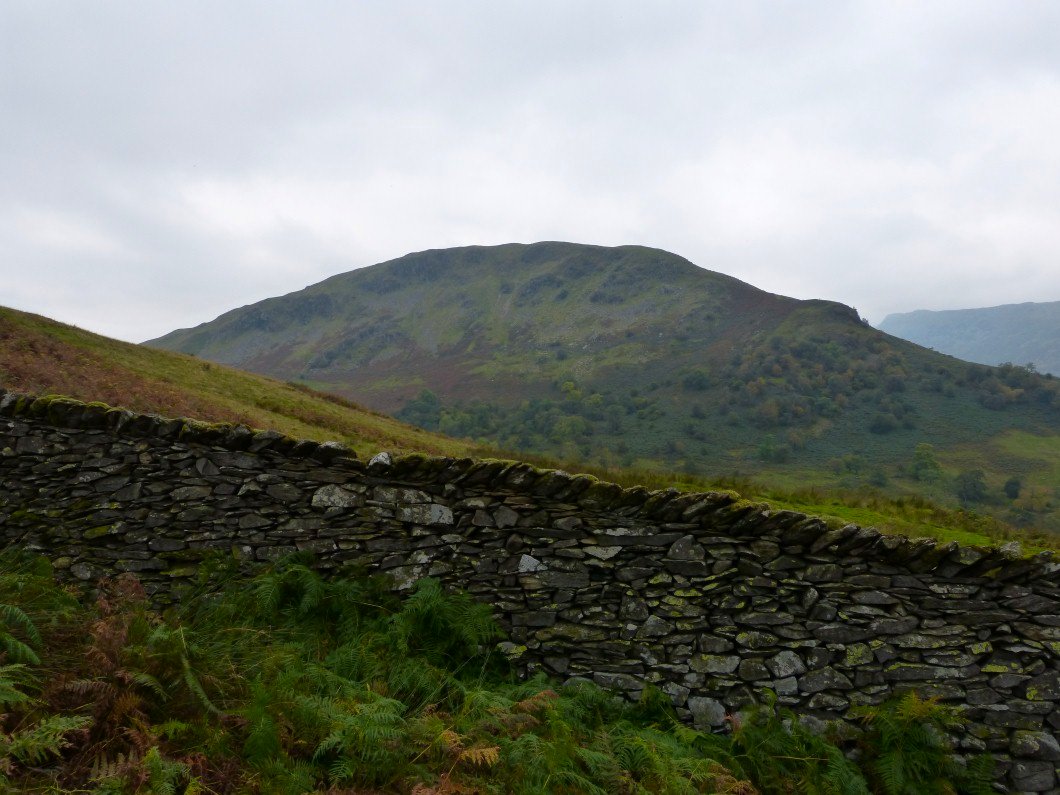 The huge bulk of Birks seen from the drop down.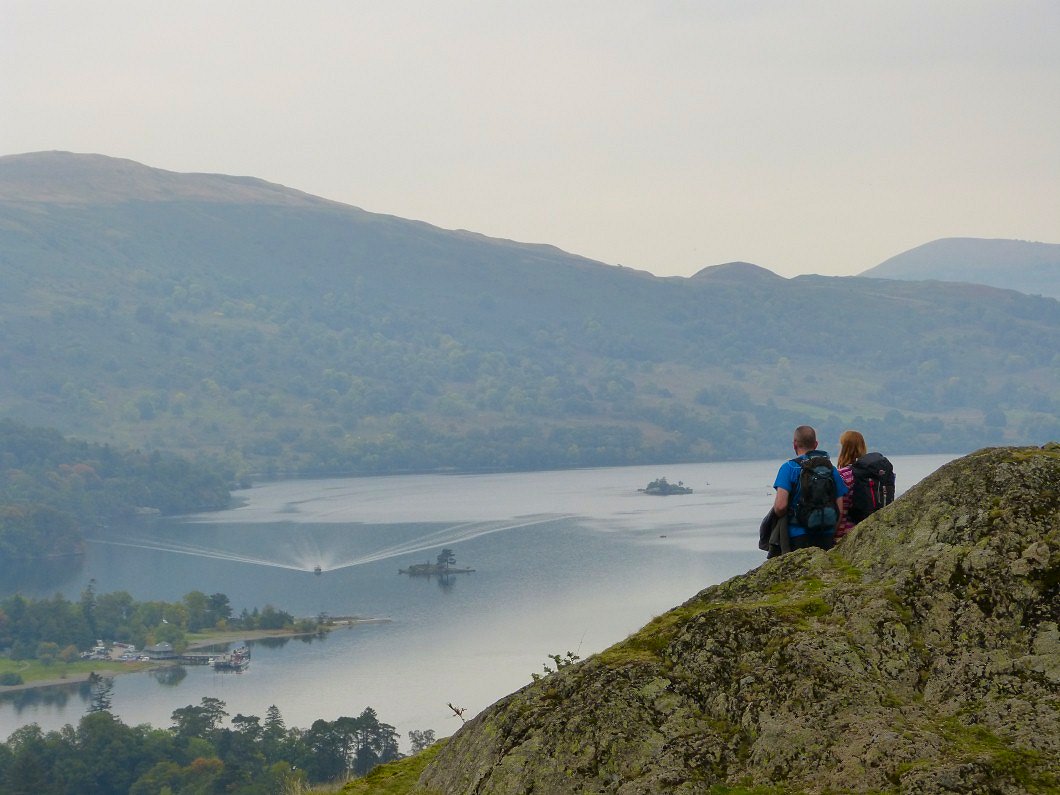 Anne and Patrick find another nice viewpoint of Ullswater.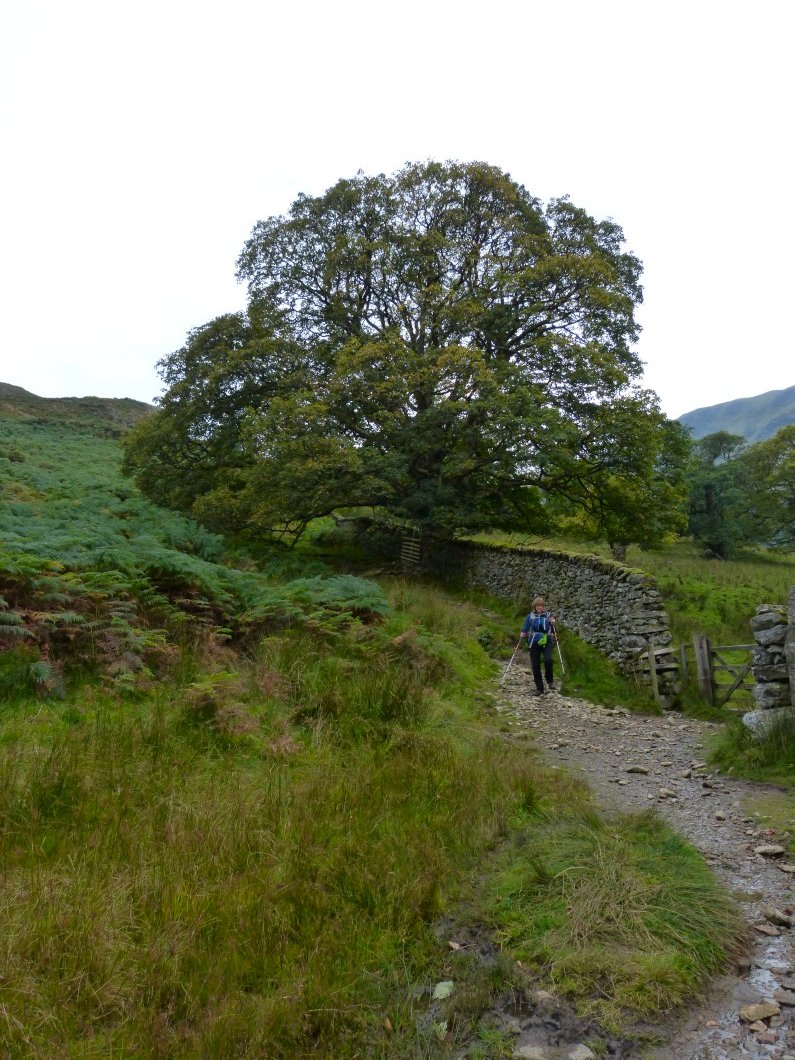 Grand old tree ( and Sue ) from the junction with the main path through Glenamara Park.