WWW.KARLSWALKS.CO.UK
PICTURES AND TRIP REPORTS FROM MY WALKS IN THE ENGLISH LAKE DISTRICT
Peel Tower and Holcombe Moor
21st November 2015
Route. Crowthorn ( SD 74585 18123 ) - Longshaw Head - Red Brook - Hill End Farm - Peel Tower - Harcles Hill - Pilgrims Cross - Red Brook - Longshaw Head - Crowthorn
(about 7.5 miles 1400 ft ascent)
My pal mark has entered the Anglezarke Amble, a long distance walk over the West Pennine moors and over the last few months we have been walking parts of the route. This is what was supposed to happen today but the access road to our starting point was an ice rink so we had a change of plan and walked an old favourite of mine, the walk from Edgworth to Peel Tower on Holcombe moor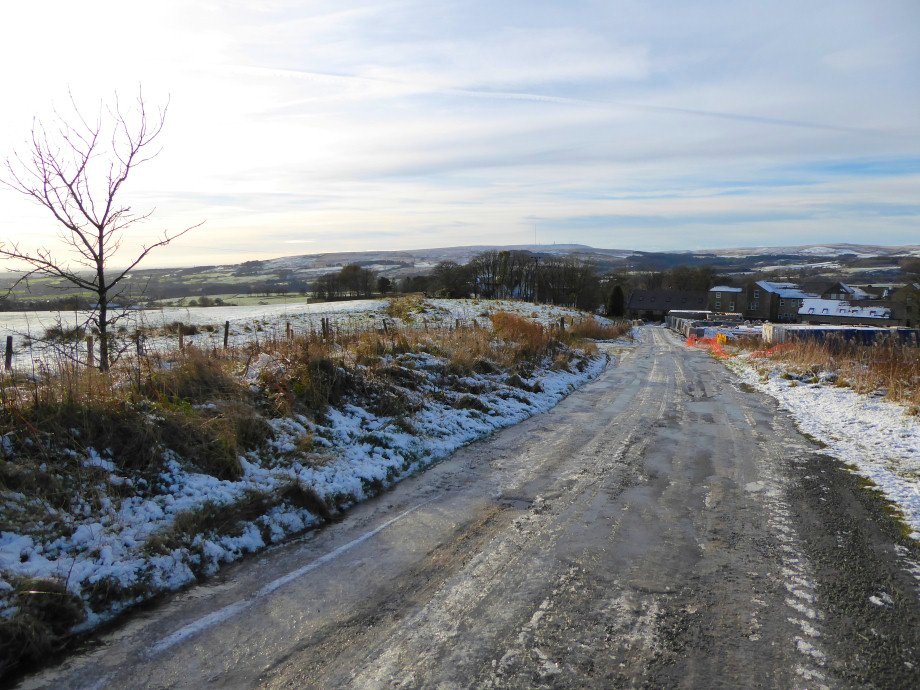 Our first job was to walk up Plantation road which is steeper than it looks in the photo and plenty of slipping and sliding was practiced.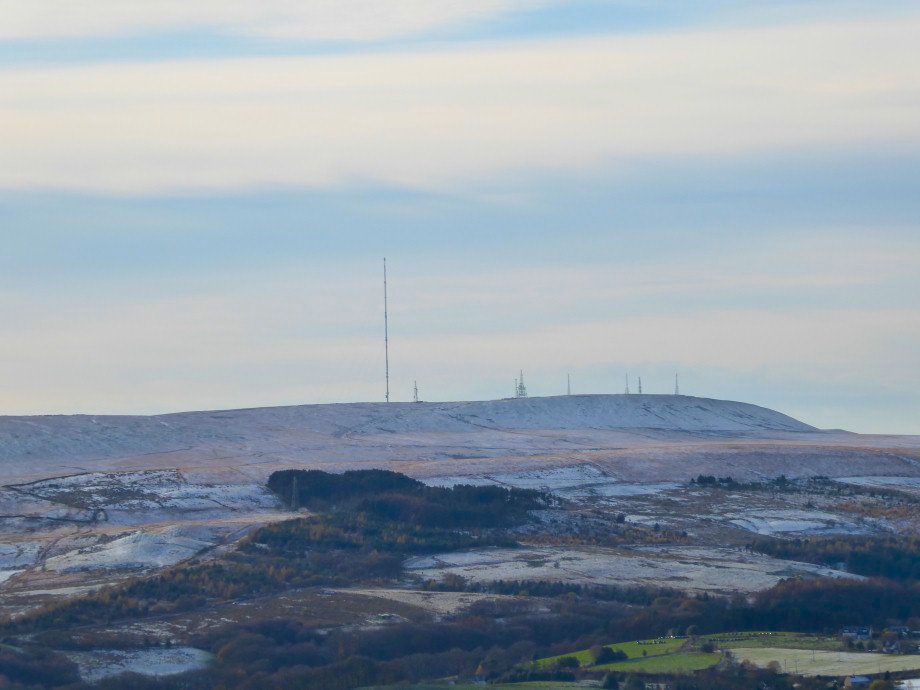 Winter Hill .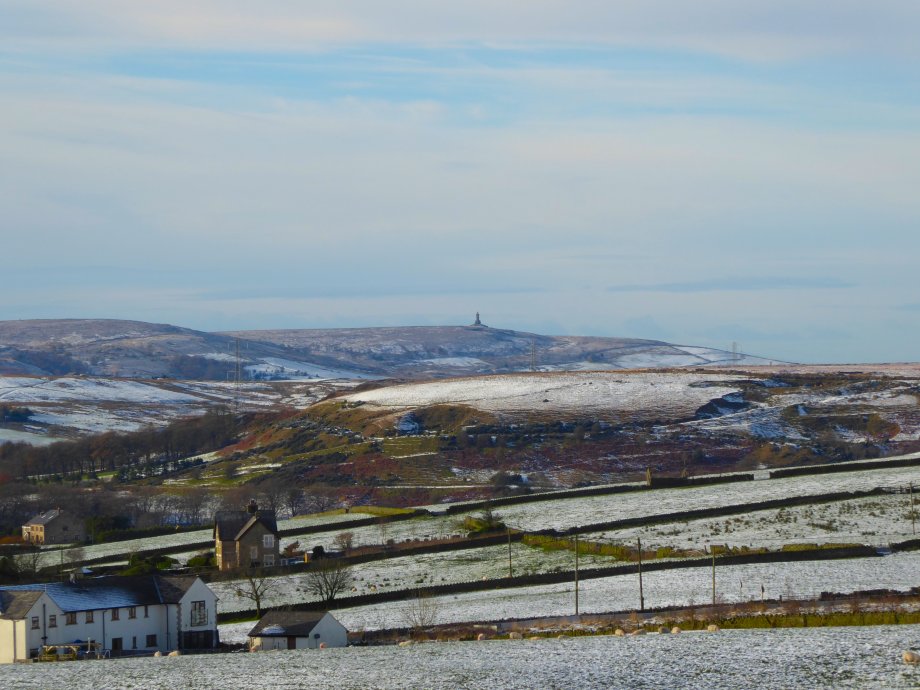 And Darwen Tower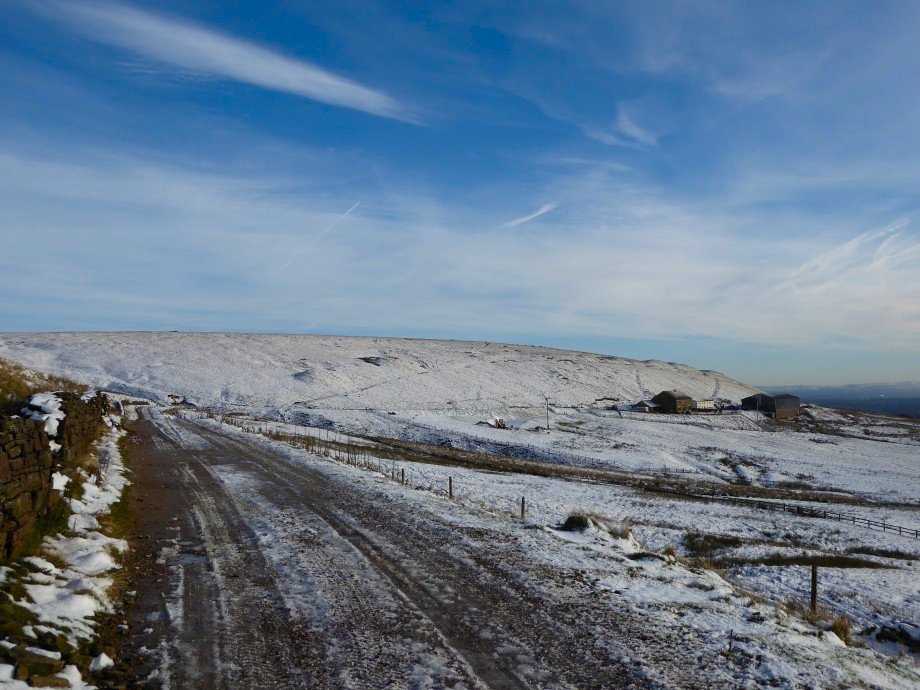 Following the road which makes its way around Holcombe Moor.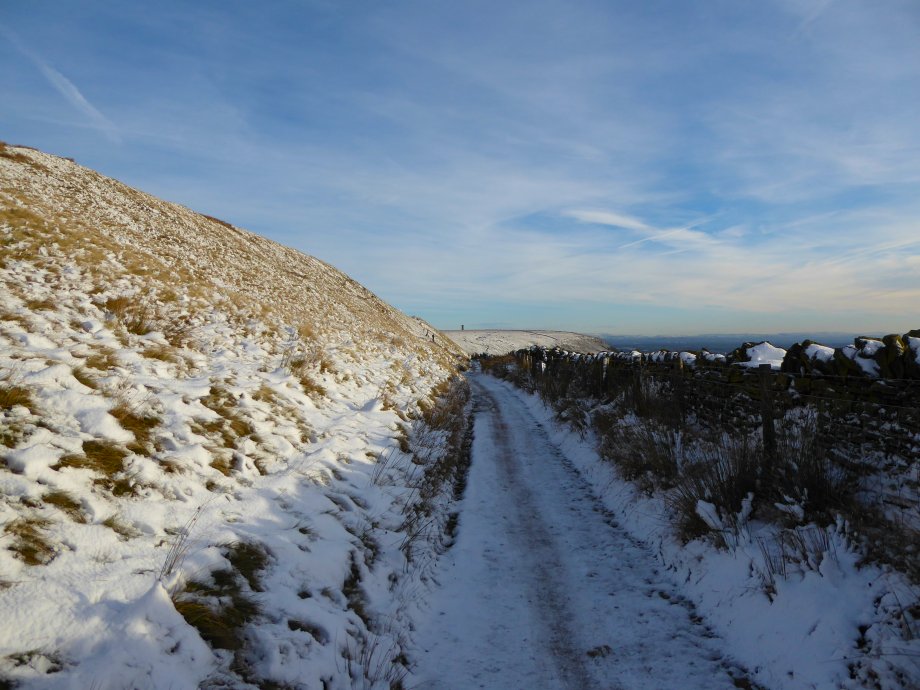 First sighting of Peel Tower but still a couple of miles away yet.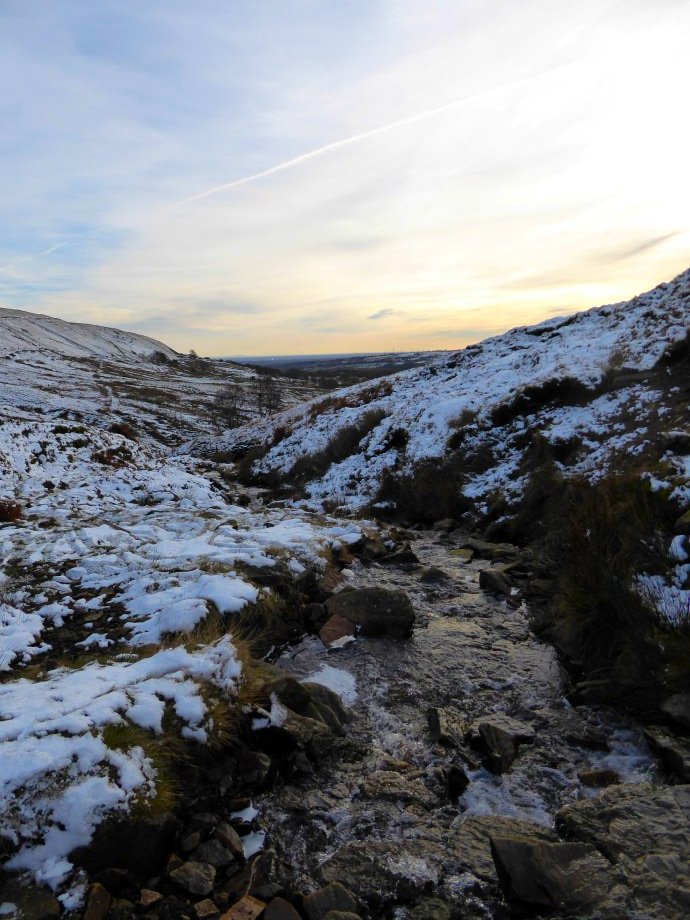 Passing Red Brook.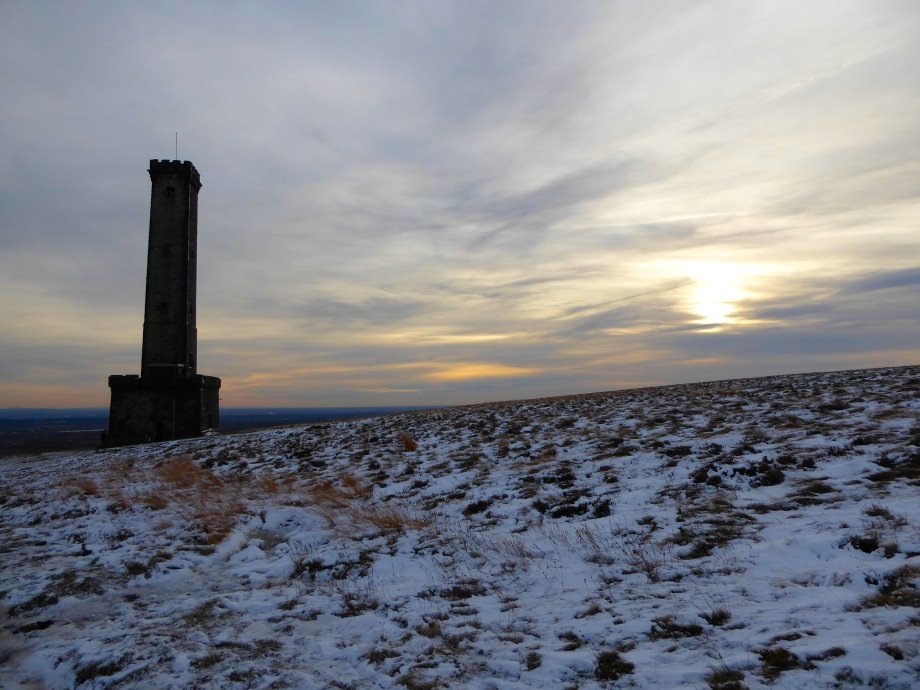 Peel Tower on a fine winter afternoon.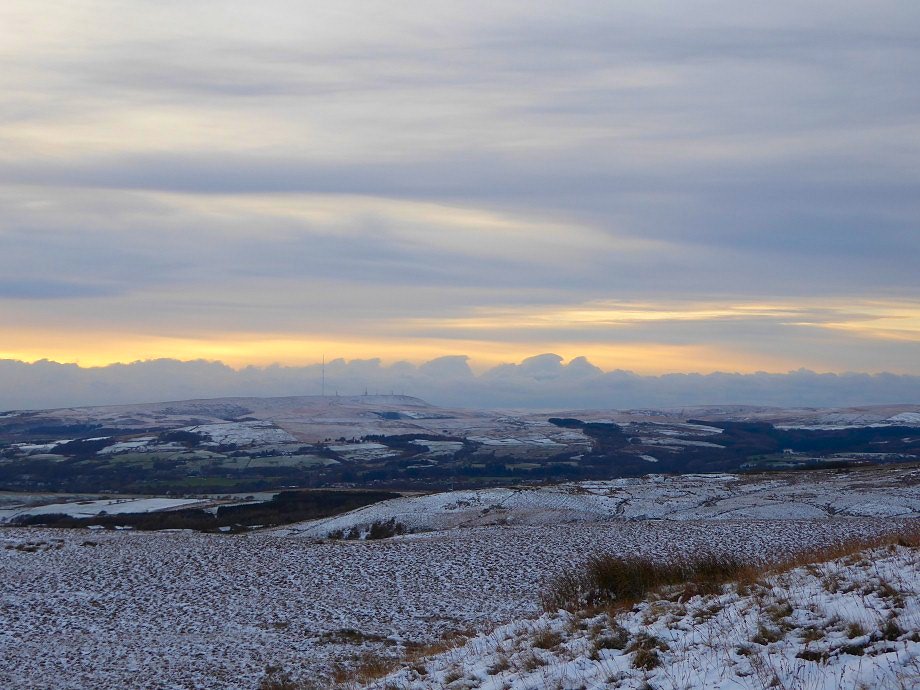 Winter hill again.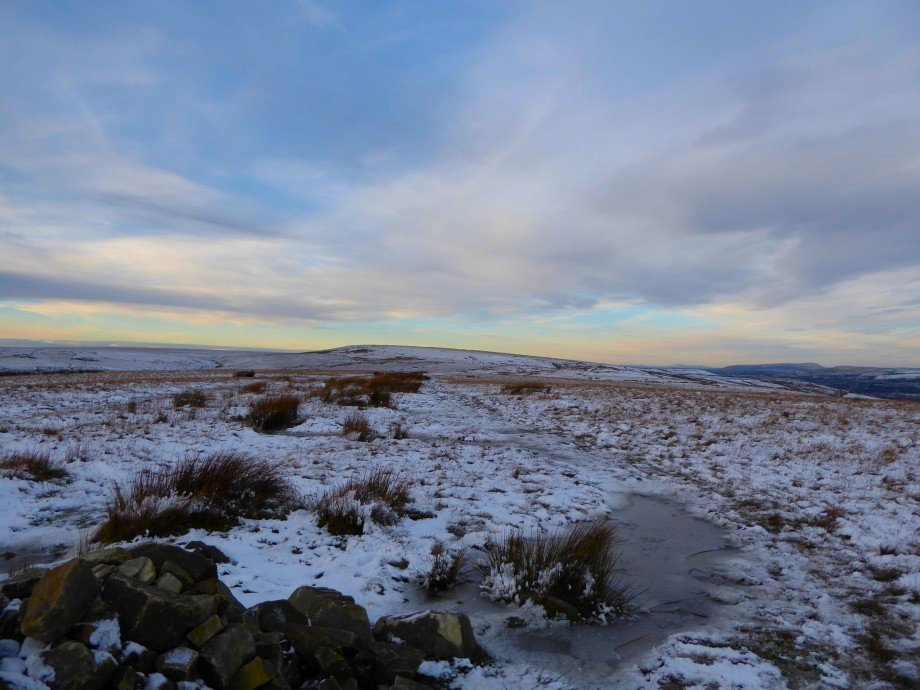 On Harcles Hill now. We are making for Bull Hill, the high ground in the distance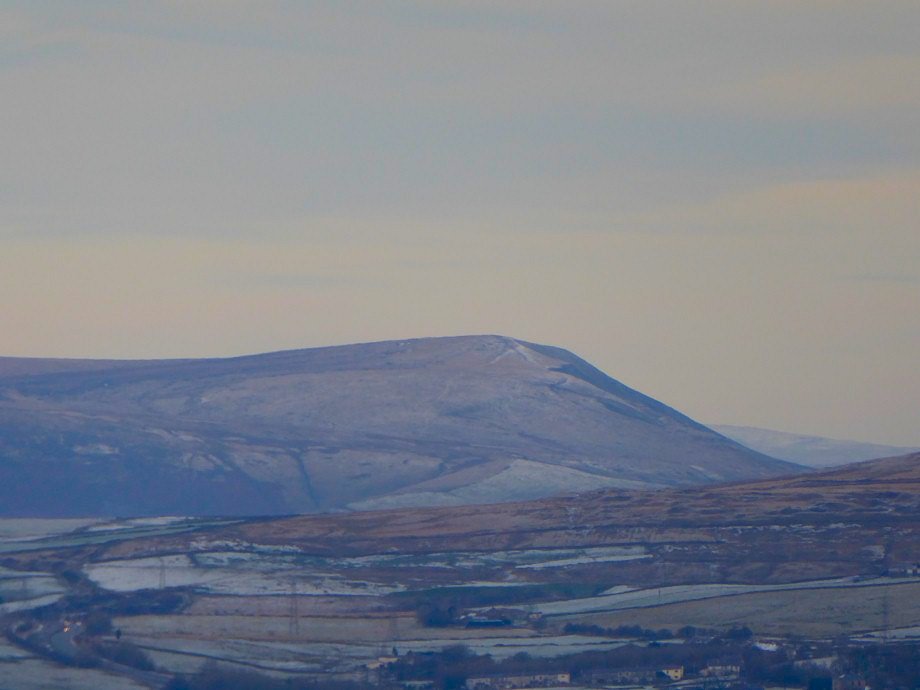 Zooming in on Pendle Hill.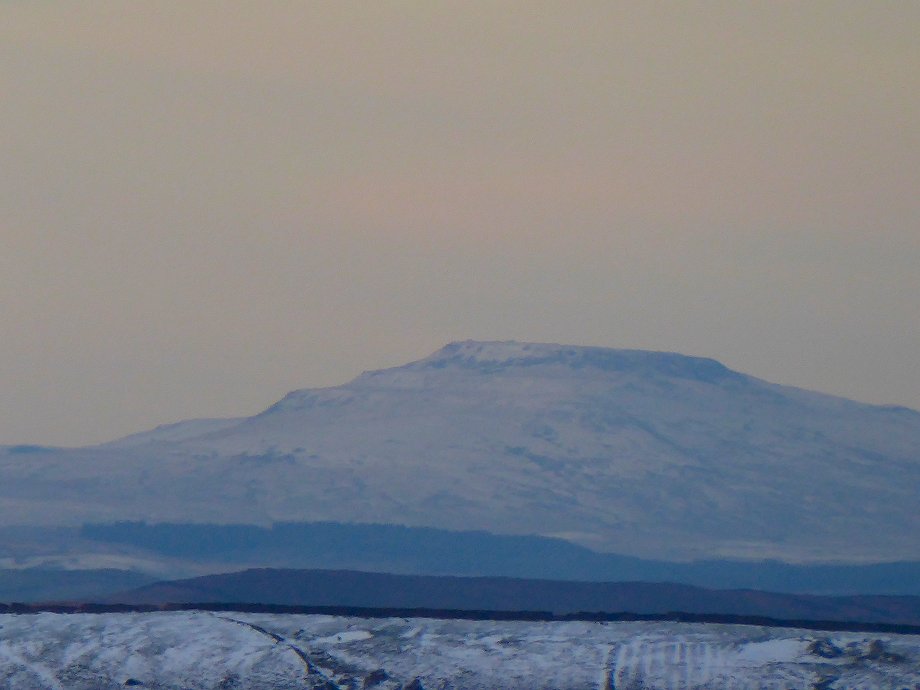 And Pen Y Ghent ( or Ingleborough I can never tell the difference )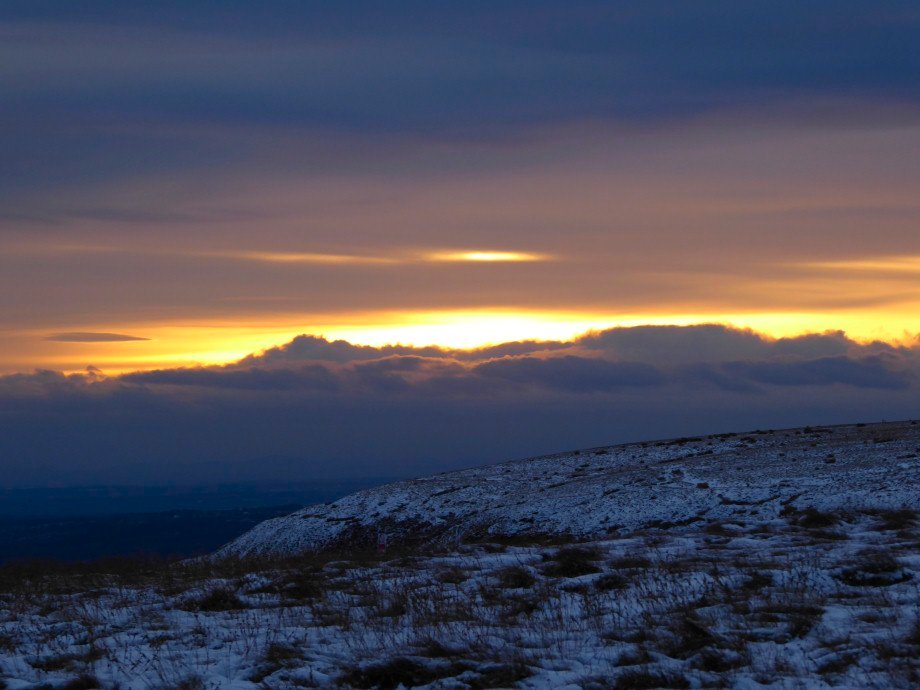 Dramatic late afternoon sky.
Just before Bull hill you come to the Pilgrims Cross. Believed to be a marker on the road to Whalley which was an important religious centre in medieval times. More on the stone HERE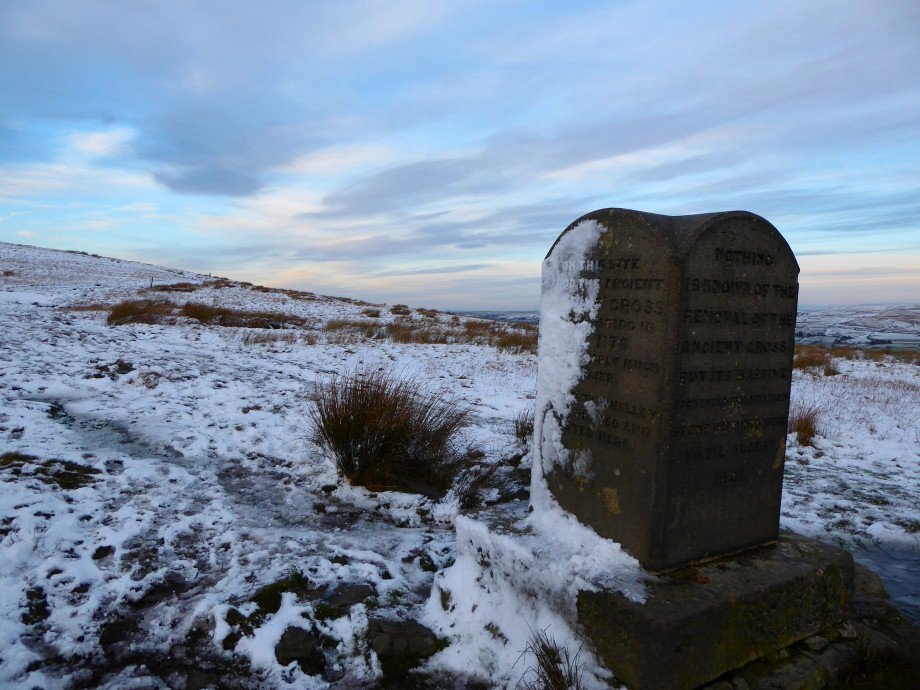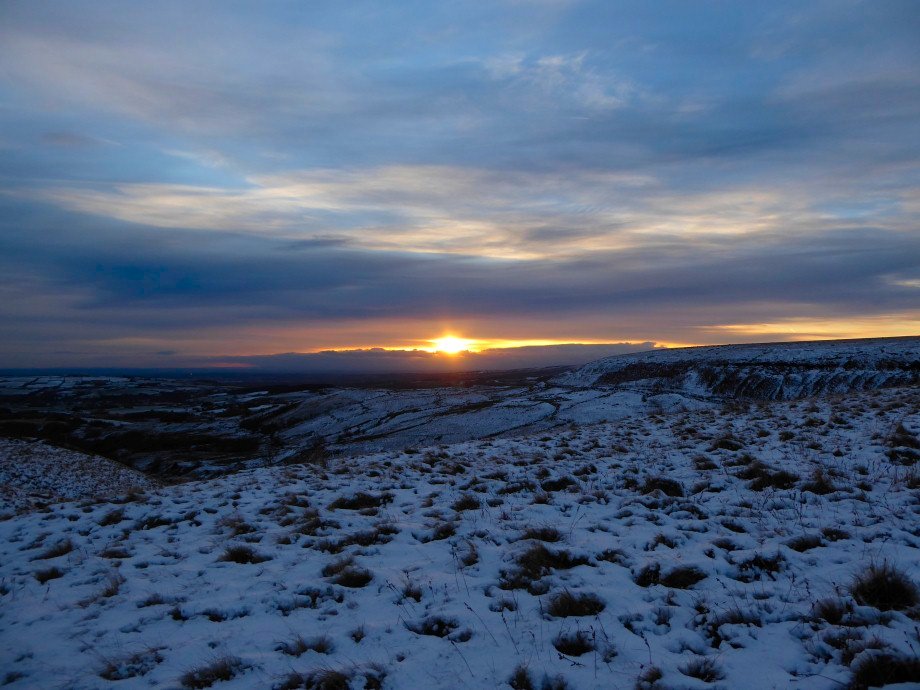 The sun was setting fast so we abandoned the climb to Bull Hill and cut across the moor to rejoin our outward path.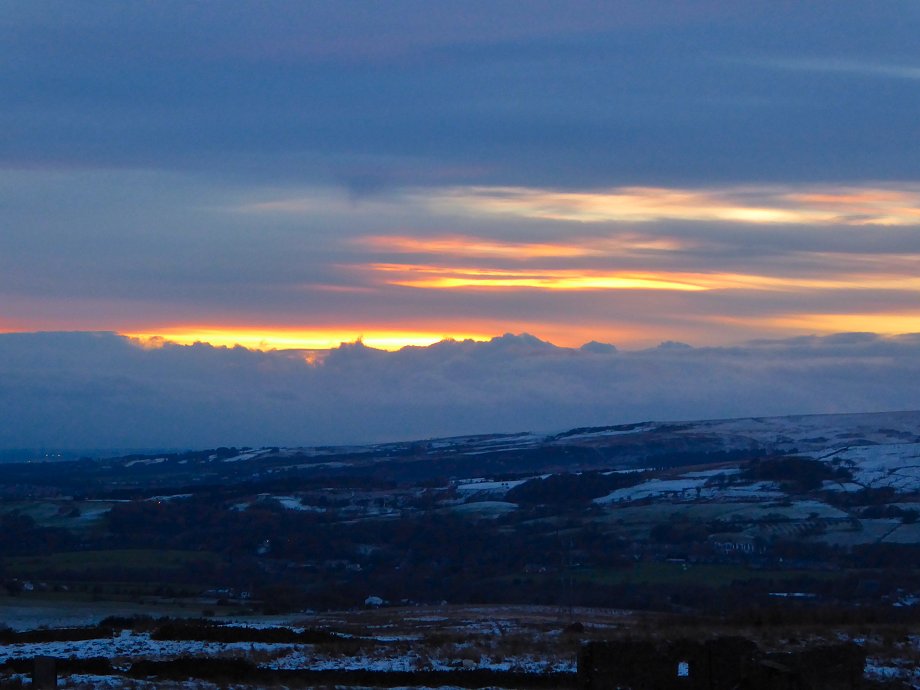 Lovely but very cold