WWW.KARLSWALKS.CO.UK
PICTURES AND TRIP REPORTS FROM MY WALKS IN THE ENGLISH LAKE DISTRICT
Grey Friar, Great Carrs and Dow Crag
22nd November 2015
Route. Walna Scar Rd - Seathwaite tarn access track - Seathwaite Tarn - Troutal Fell - Grey Friar - Great Carrs - Levers Hause - Goats Hause - Dow Crag - Buck Pike - Brown Pike - Walna Scar Rd
(about 8.5 miles 3000 ft ascent)
A ride up the Duddon valley today taking advantage of a couple of fine days in the recent dreich weather. We parked at the small car parking spot at the junction of Walna Scar road and the Seathwaite tarn access track..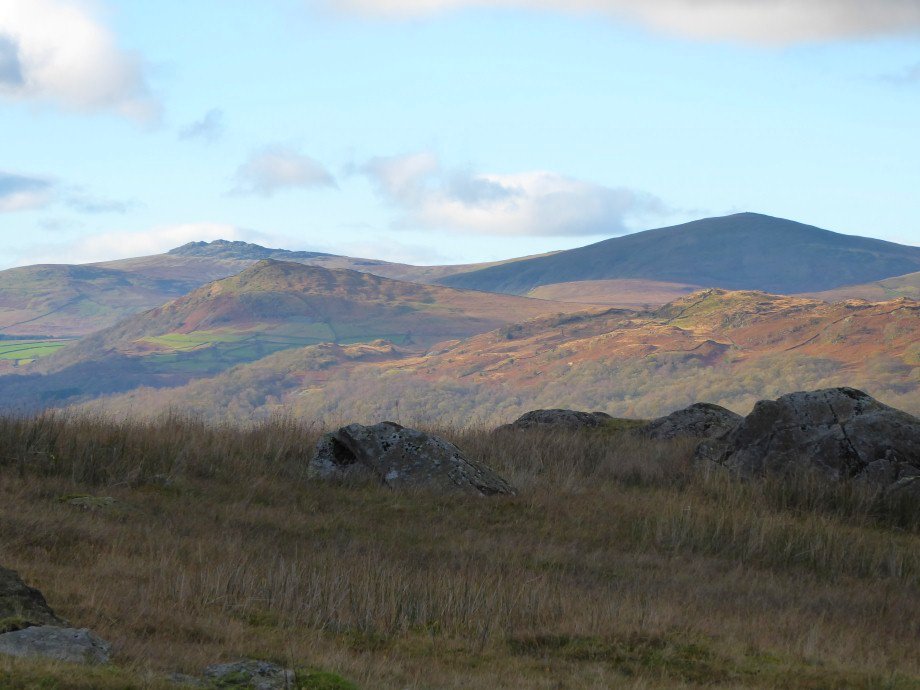 Looking over to the small pointed top of The Pike and the larger top of Whitfell.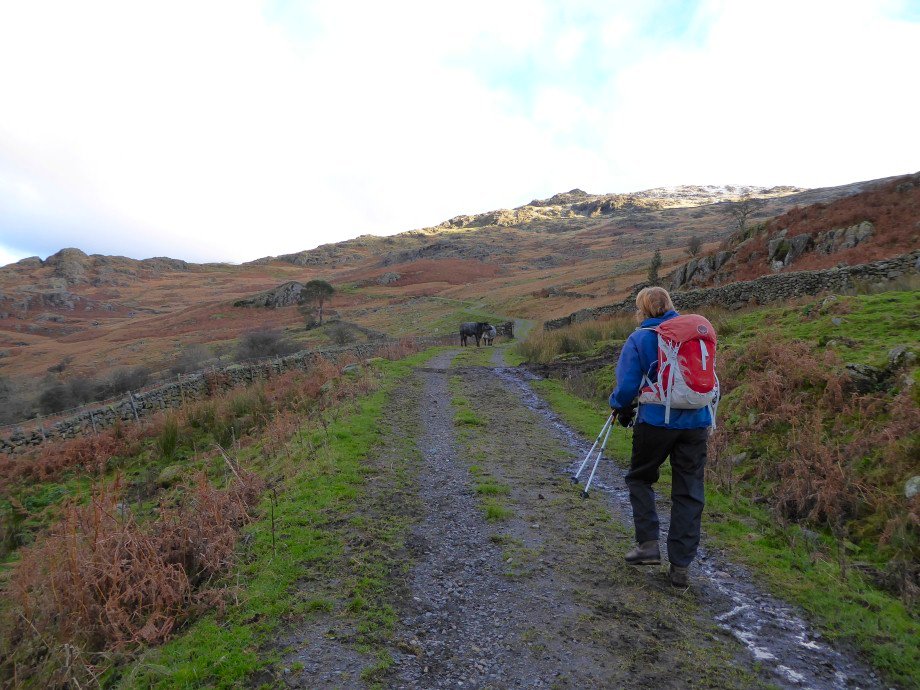 A few cows were on the access road but we passed without bother.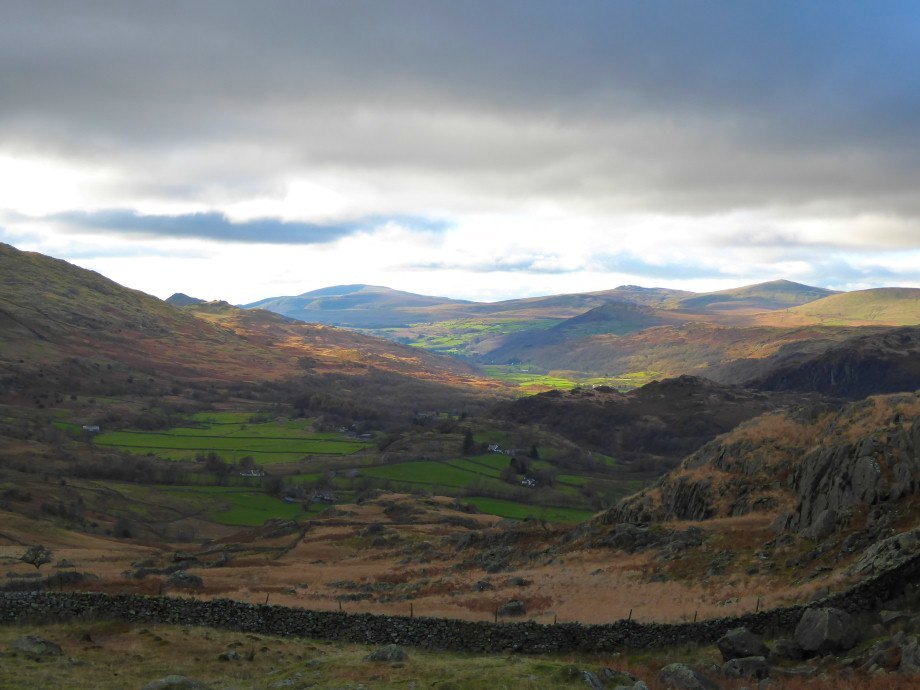 A wider view from higher up on the track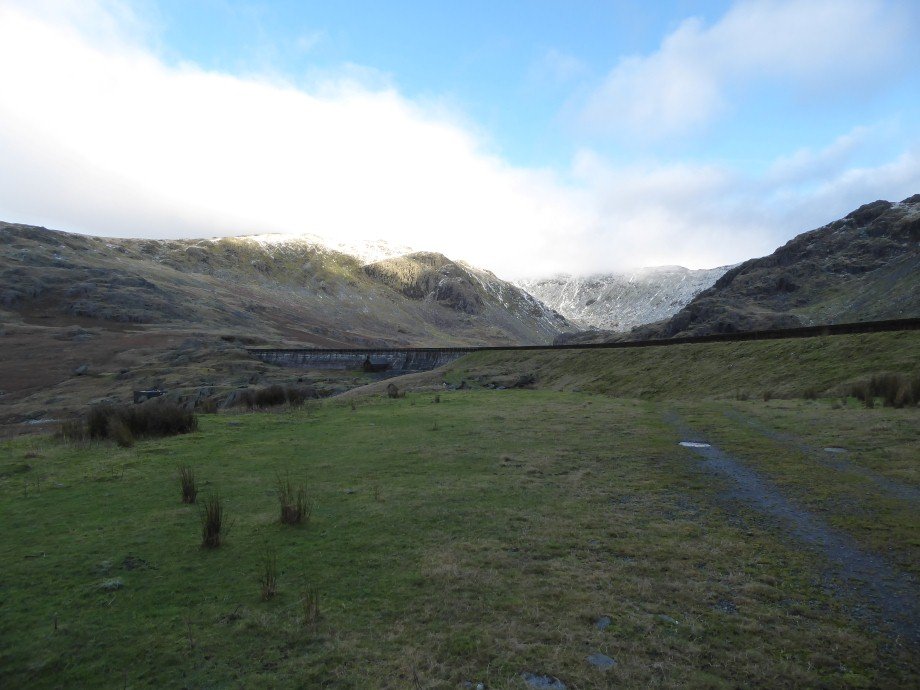 Before long we reach the tarn. Our route is up the ridge on the left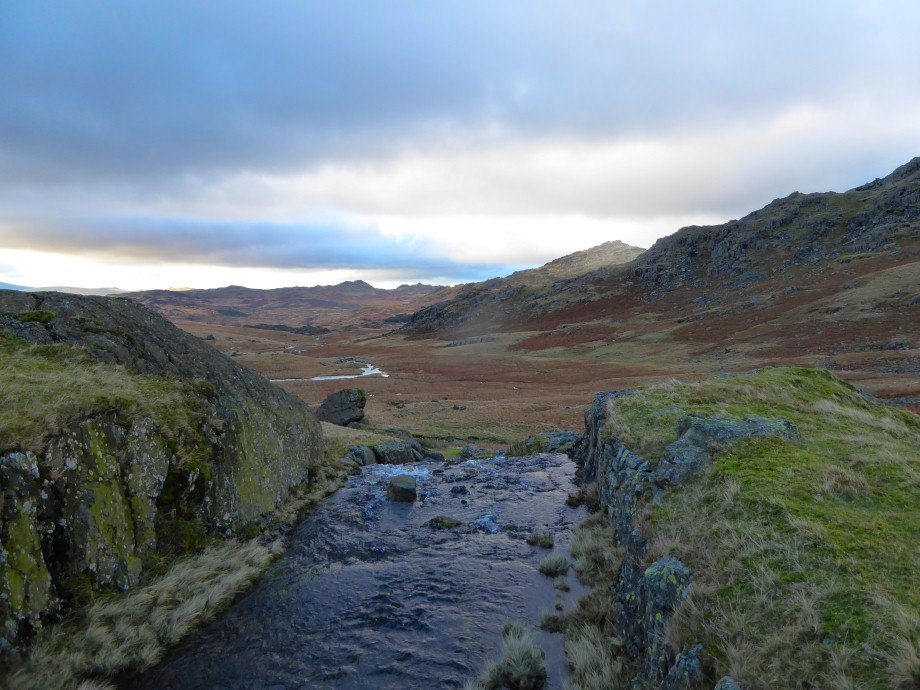 View back from the outflow.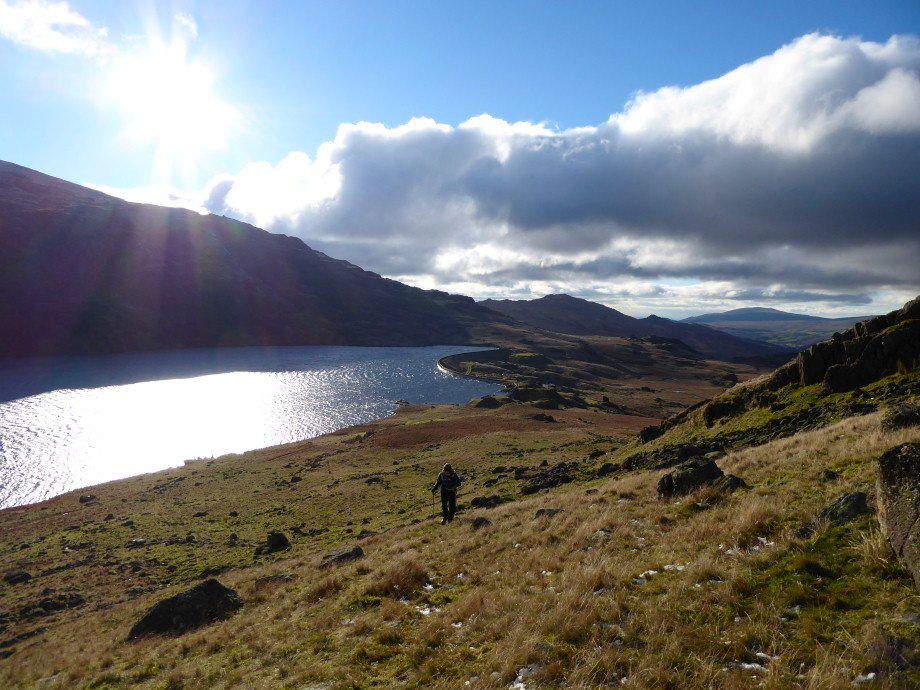 It's a fairly steep start away from the tarn.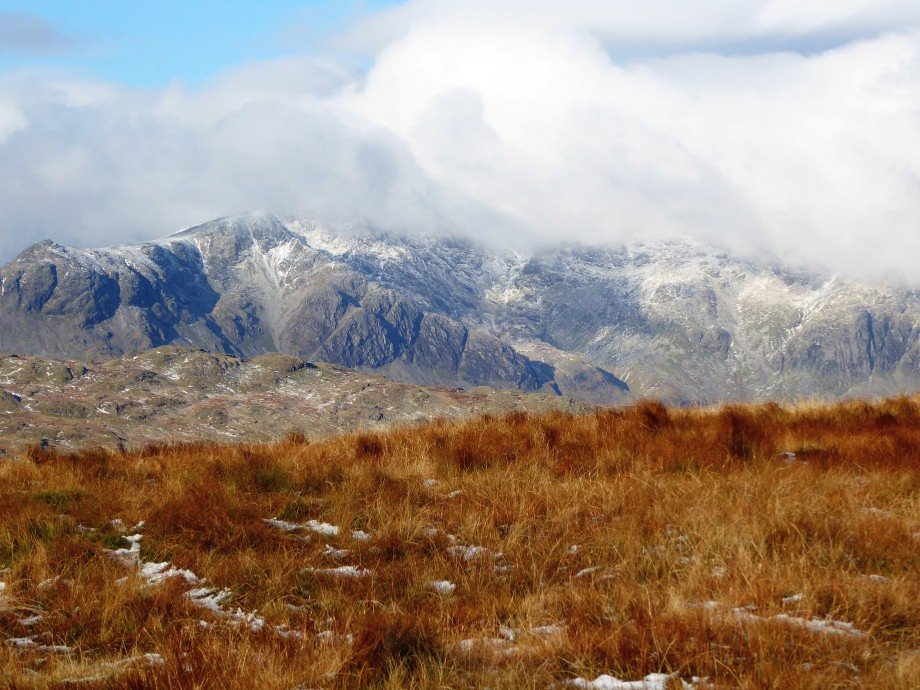 Soon the Scafell range comes into view. The cloud did look as though it was lifting from the highest fells.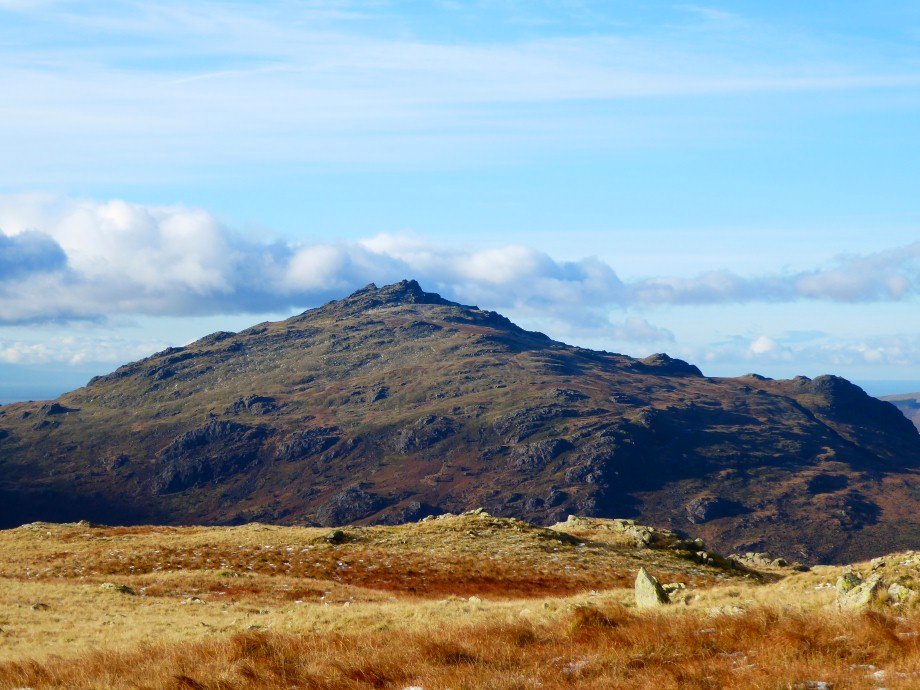 Harter Fell was wonderfully clear though.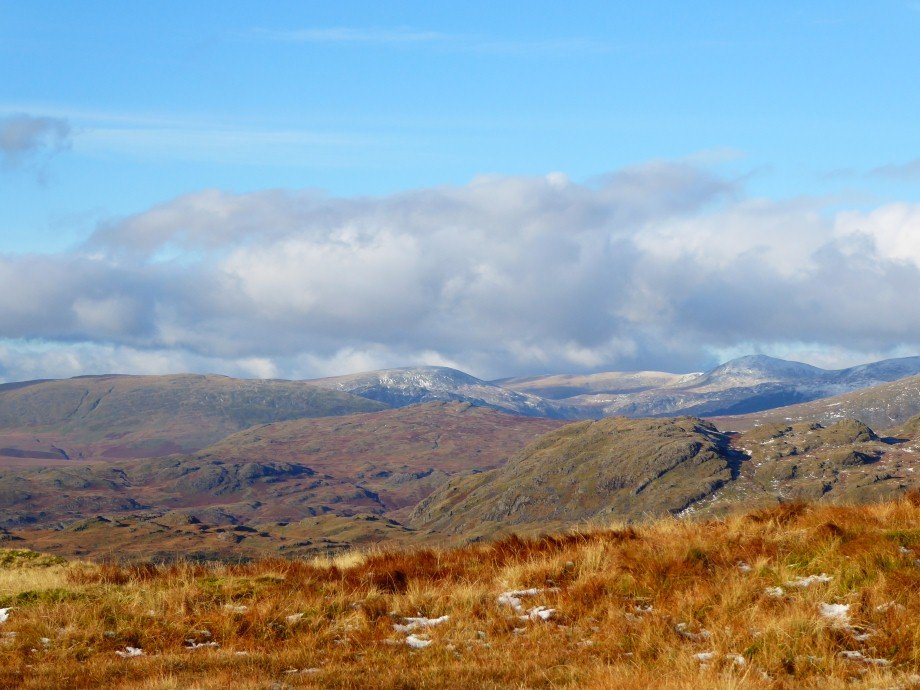 The view over to the fells around Wasdale.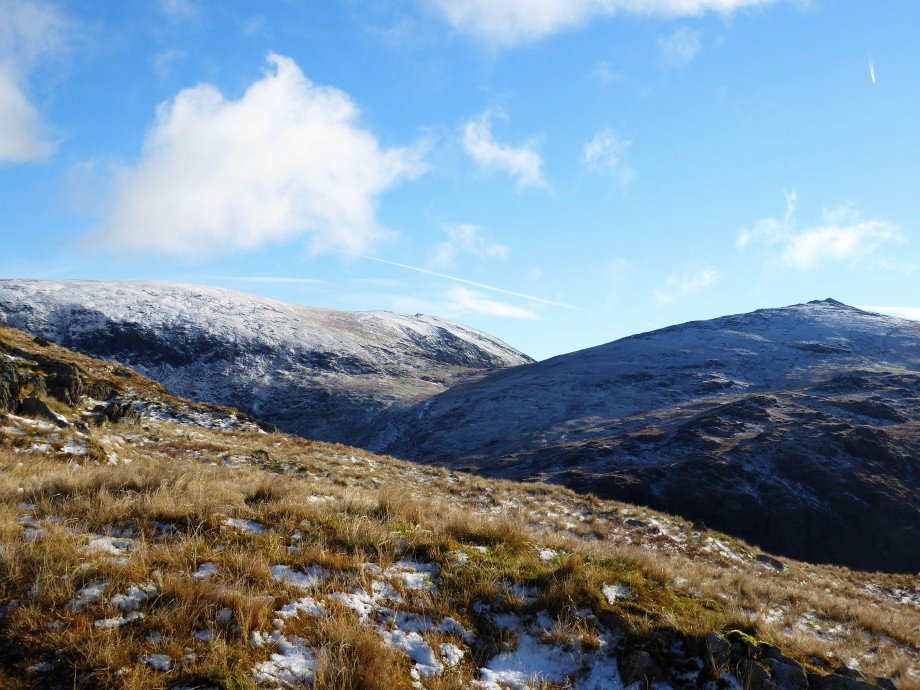 Coniston Old Man on the left Dow Crag on the right.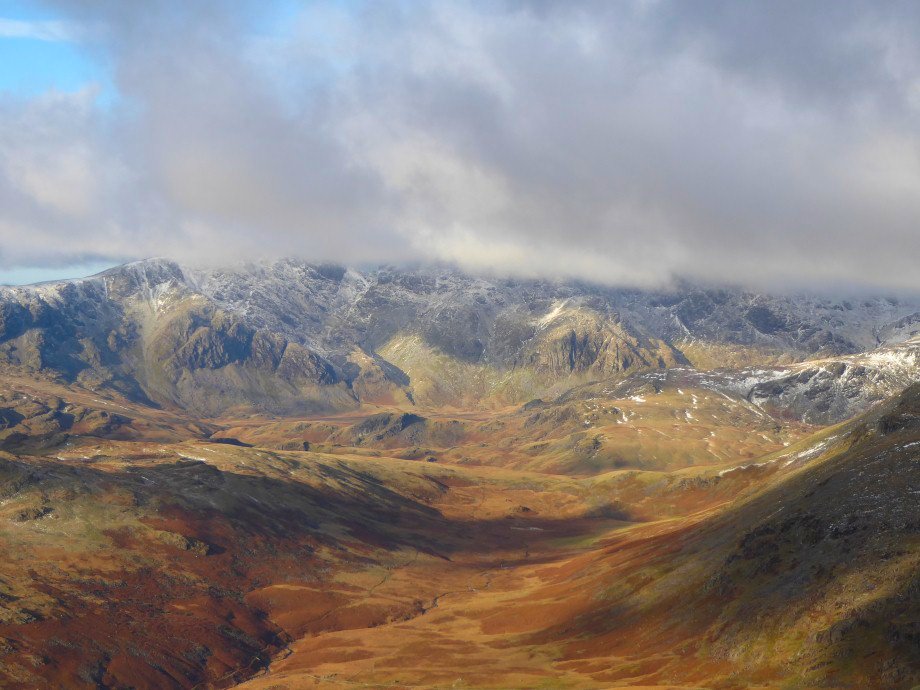 Looking along Moasdale to the Great Moss, the cloud is stubbornly clinging to the Scafell's.
Super view over White Maiden / White Pike to the sea.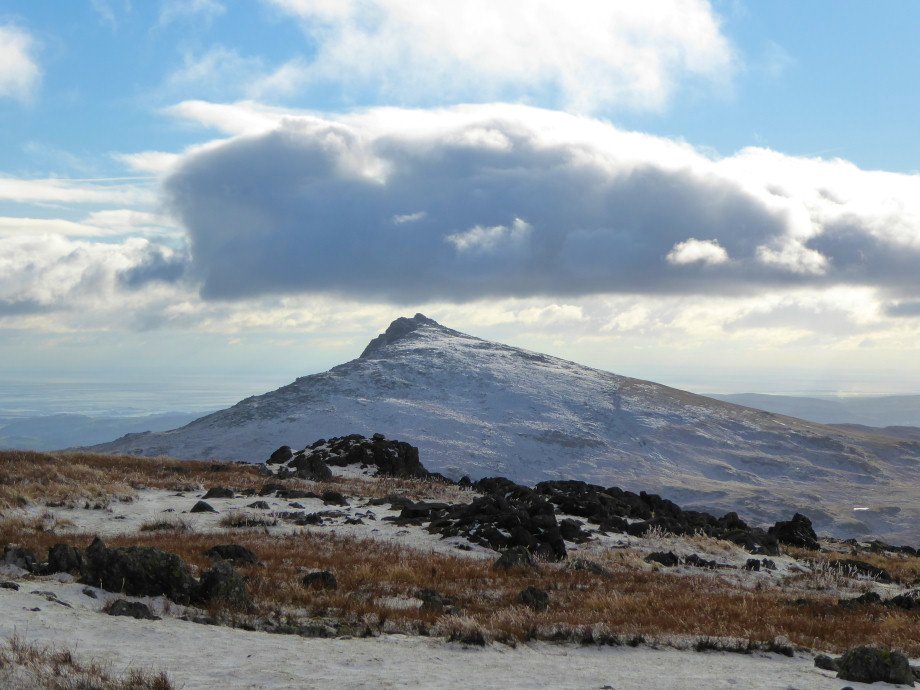 Dow Crag.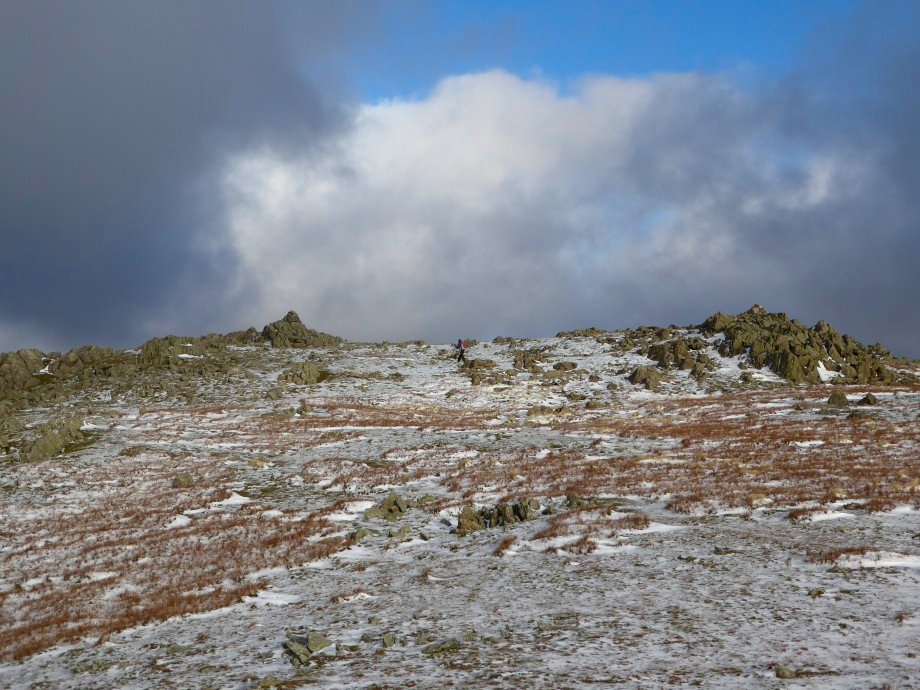 After a fairly stiff climb the top is in sight at last.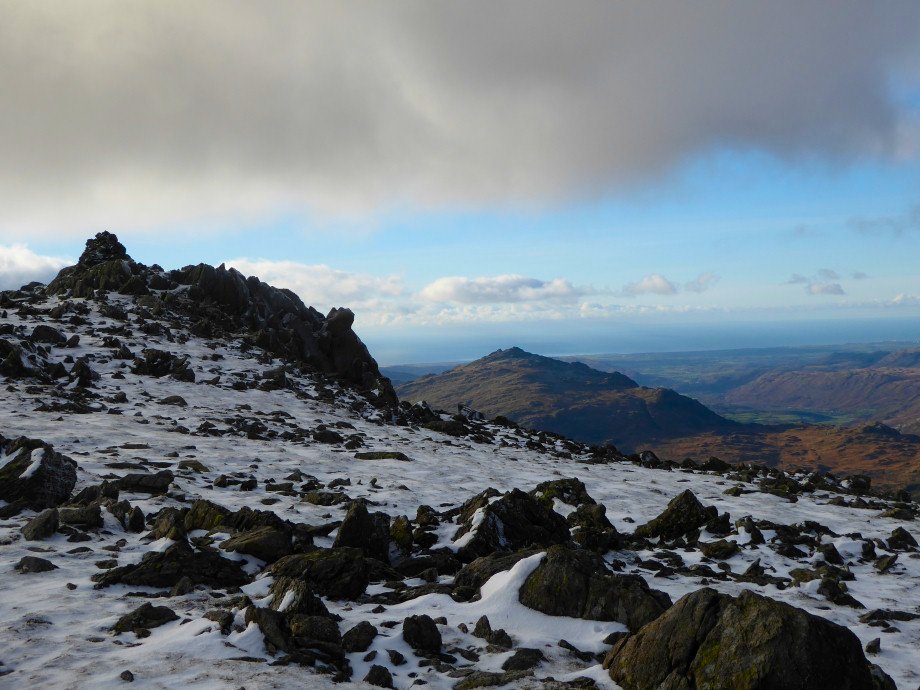 Harter Fell again from Grey Friar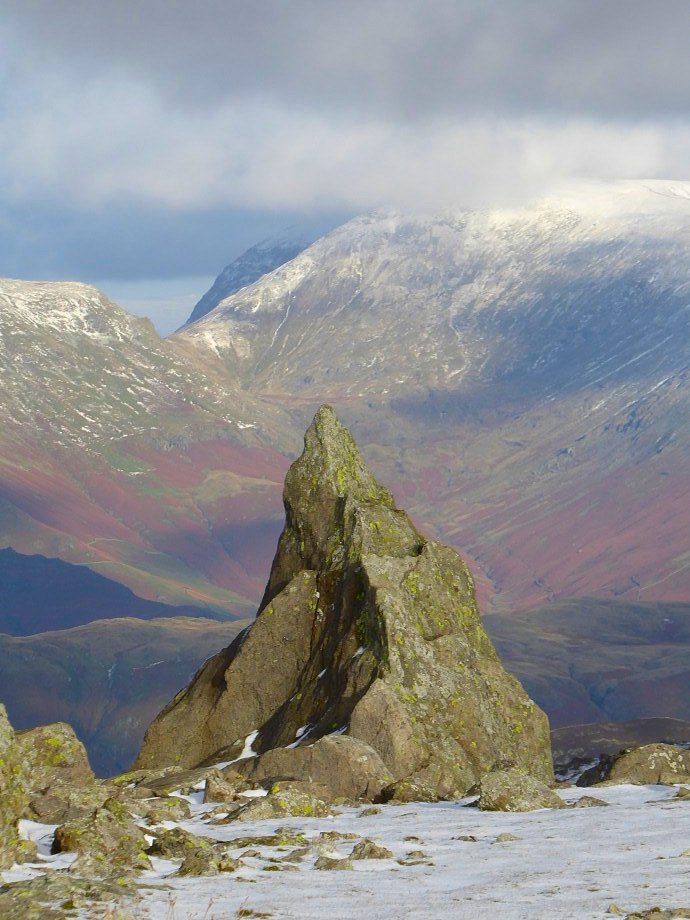 The Matterhorn rock on Grey Friar with Grisedale Hause and the bulk of Fairfield behind.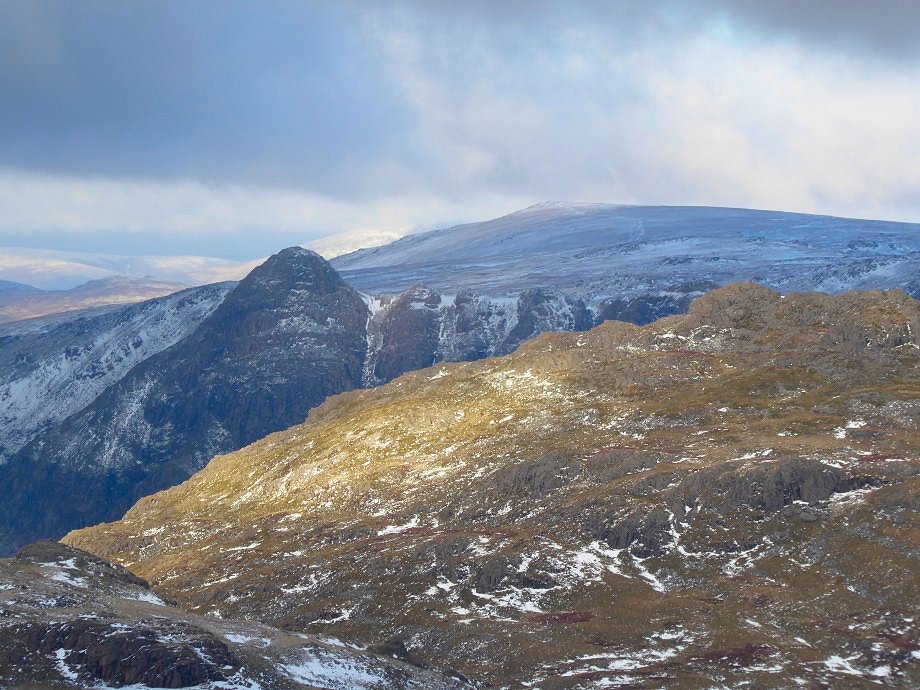 Pike O' Stickle and High Raise.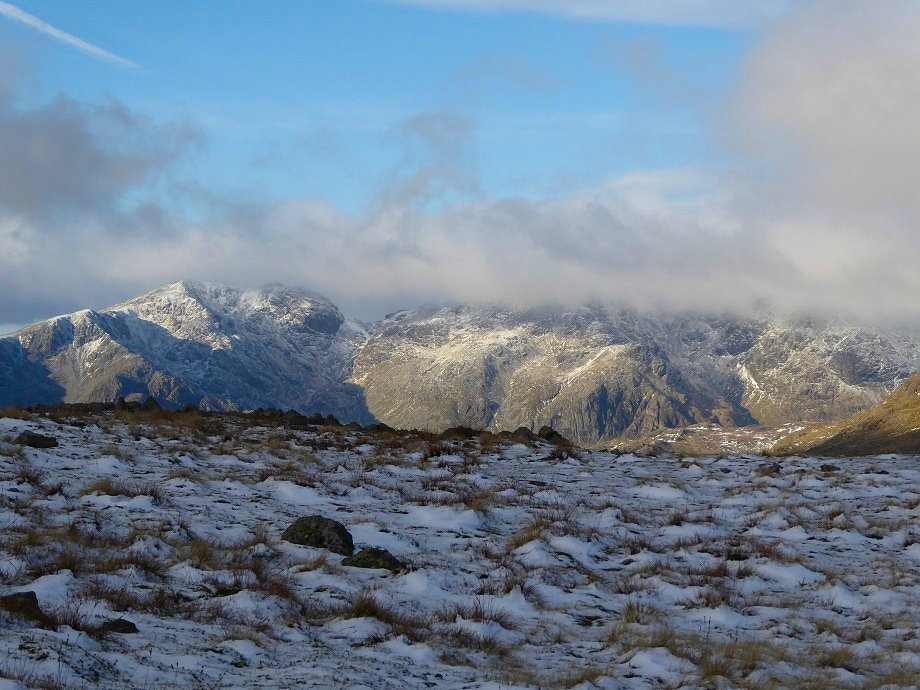 Scafell is just about clear now but the pike is still hidden.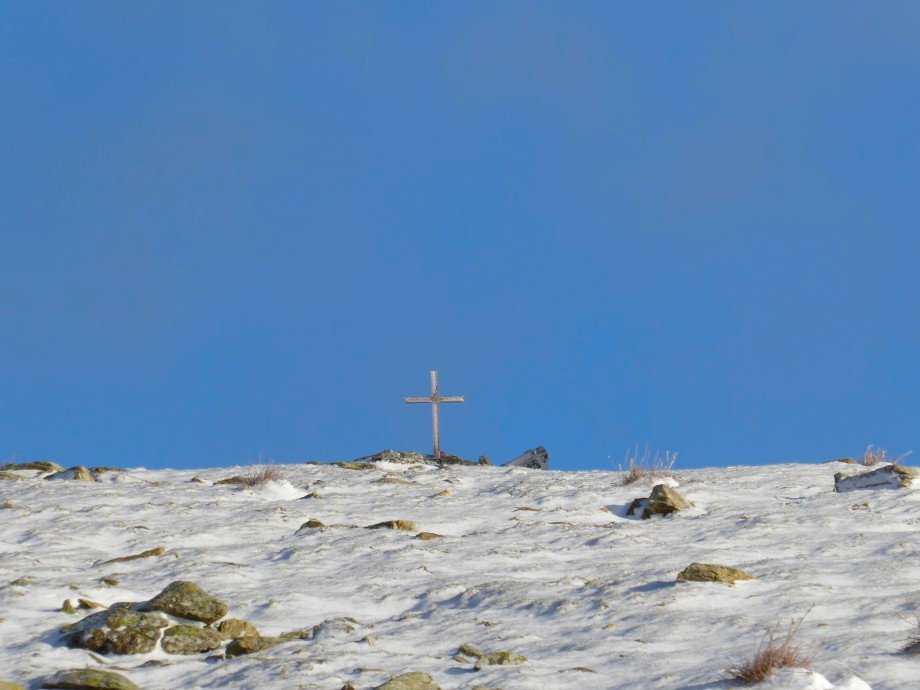 The Halifax bomber memorial appears on the skyline as we climb towards Great Carrs.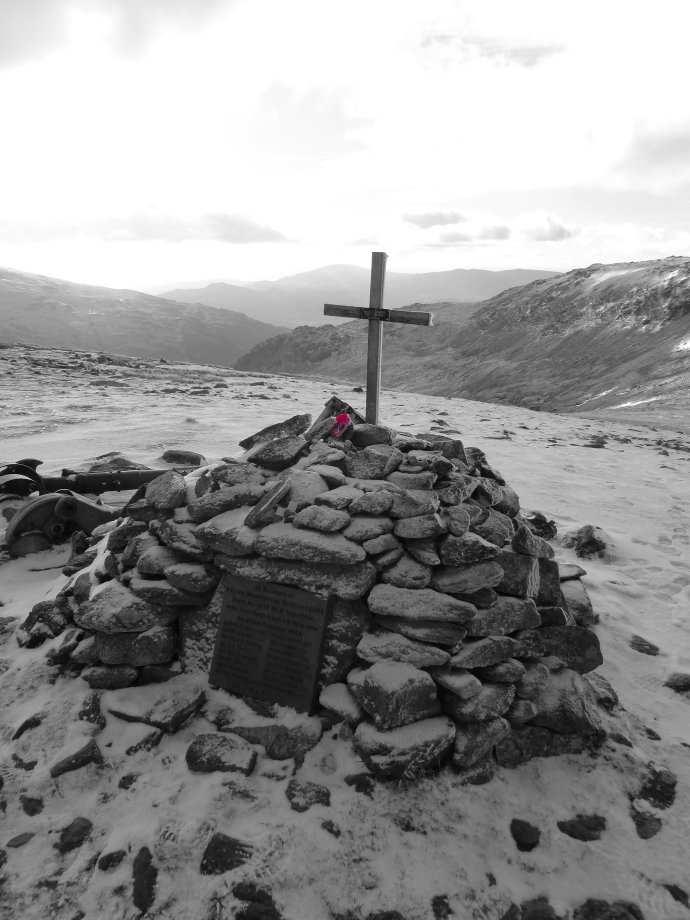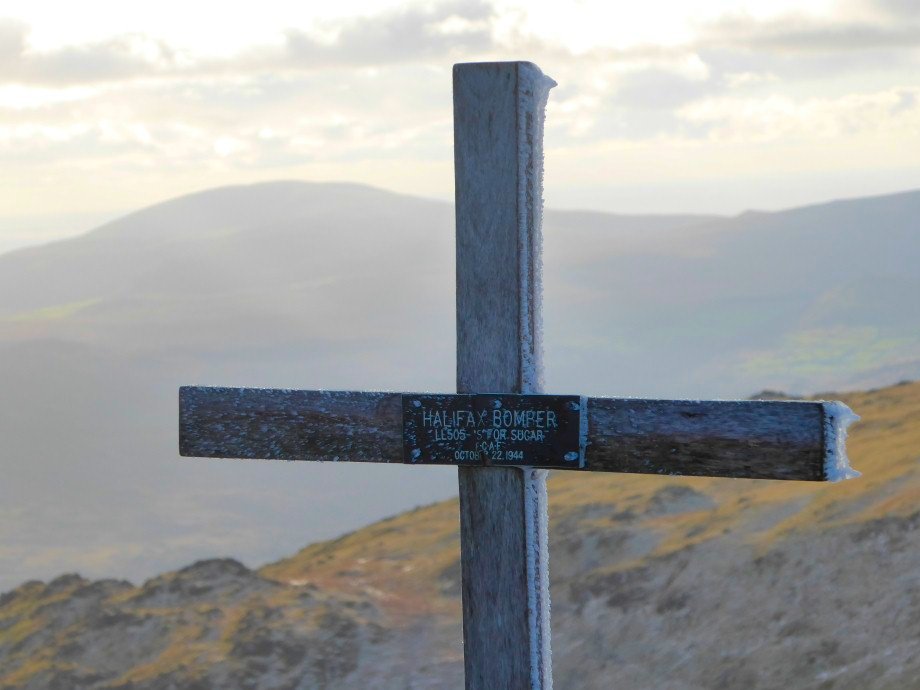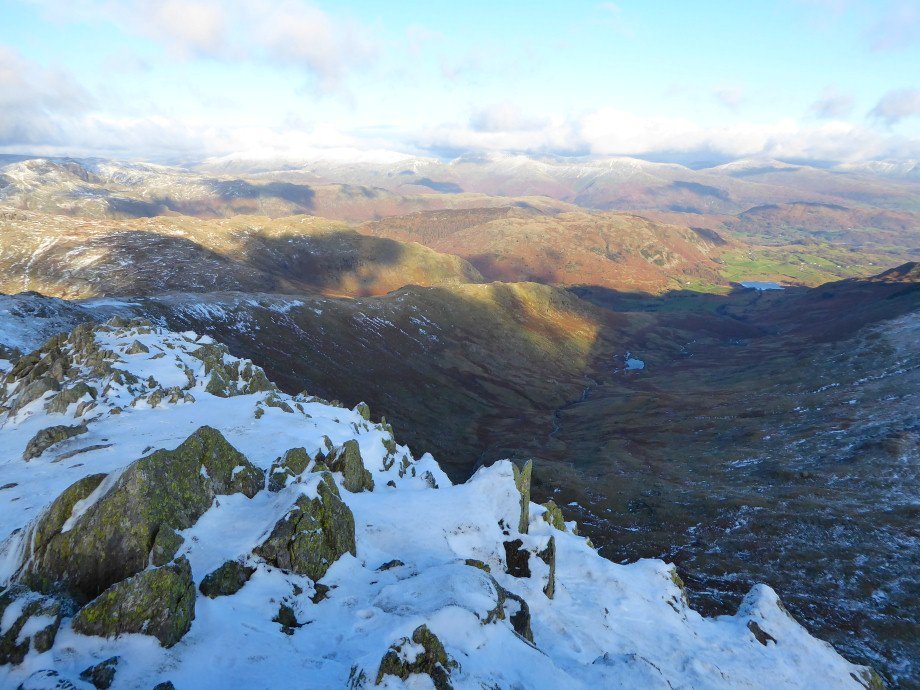 Little Langdale seen from Great Carrs.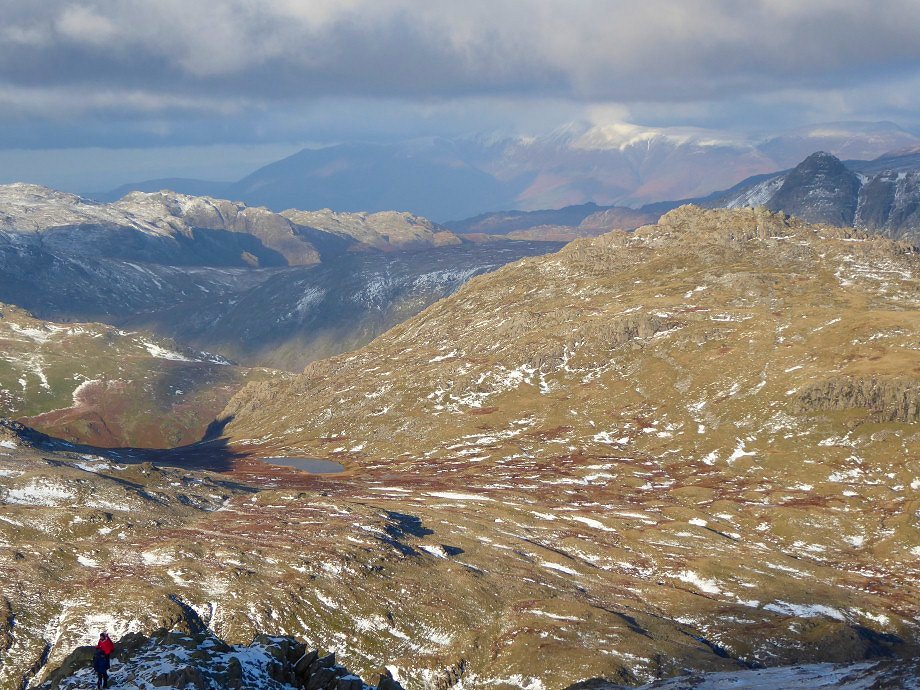 Red Tarn with Pike O' Blisco above to the right.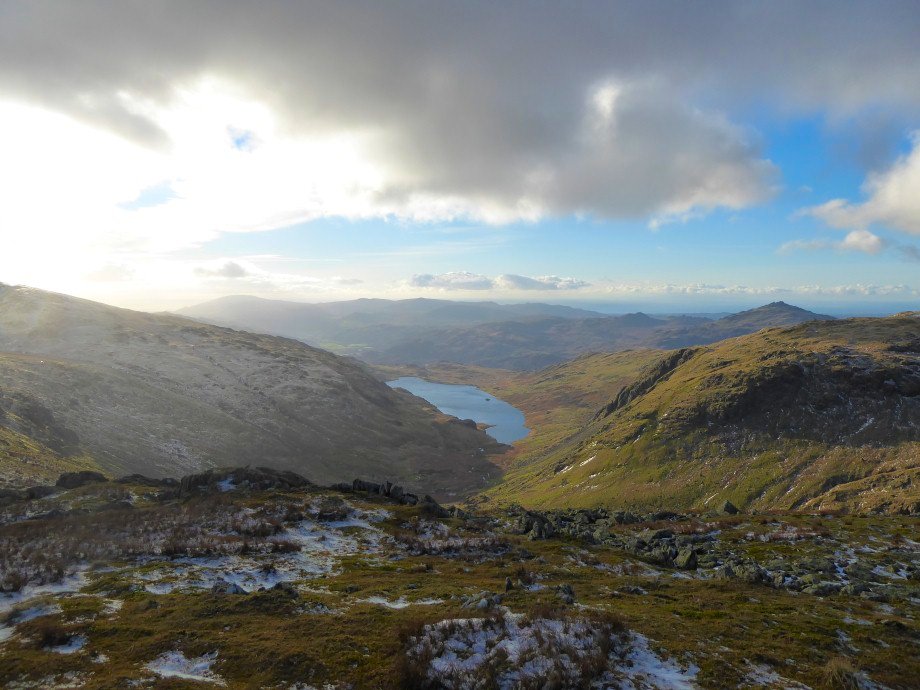 Seathwaite tarn from above.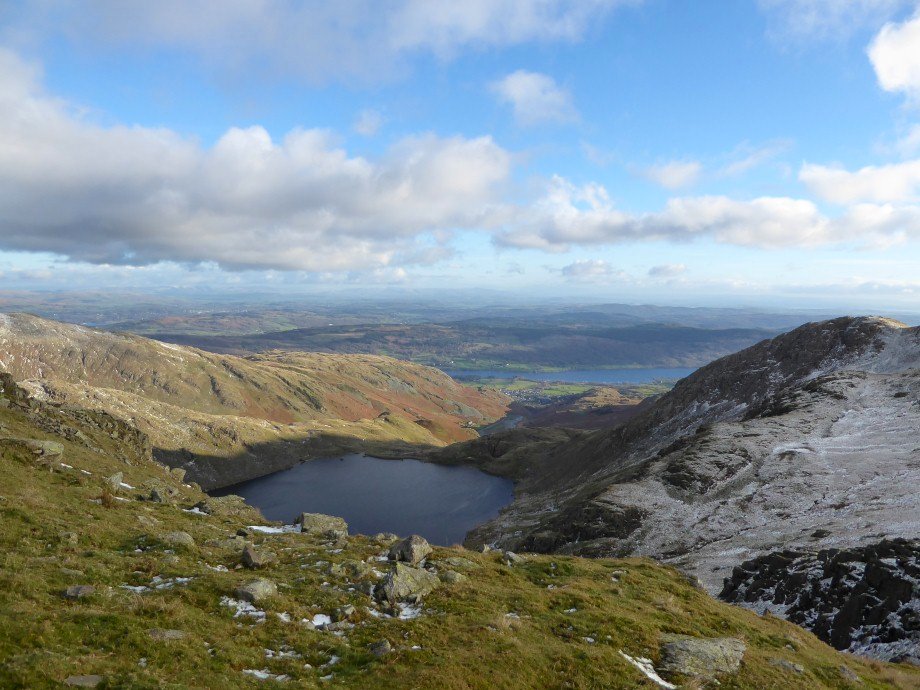 Levers Water and Coniston Water from Levers Hause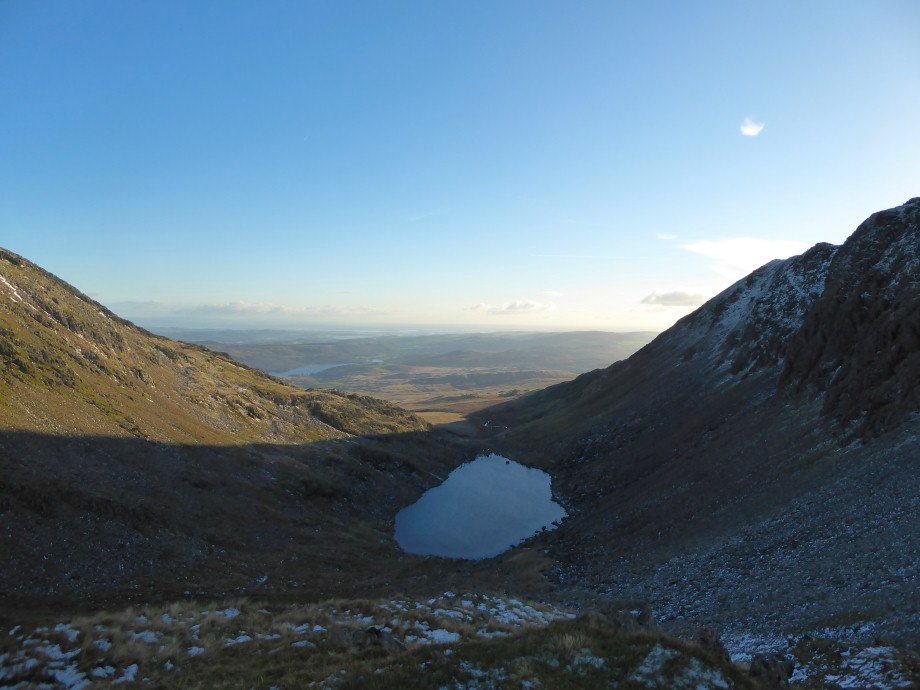 Goats Water.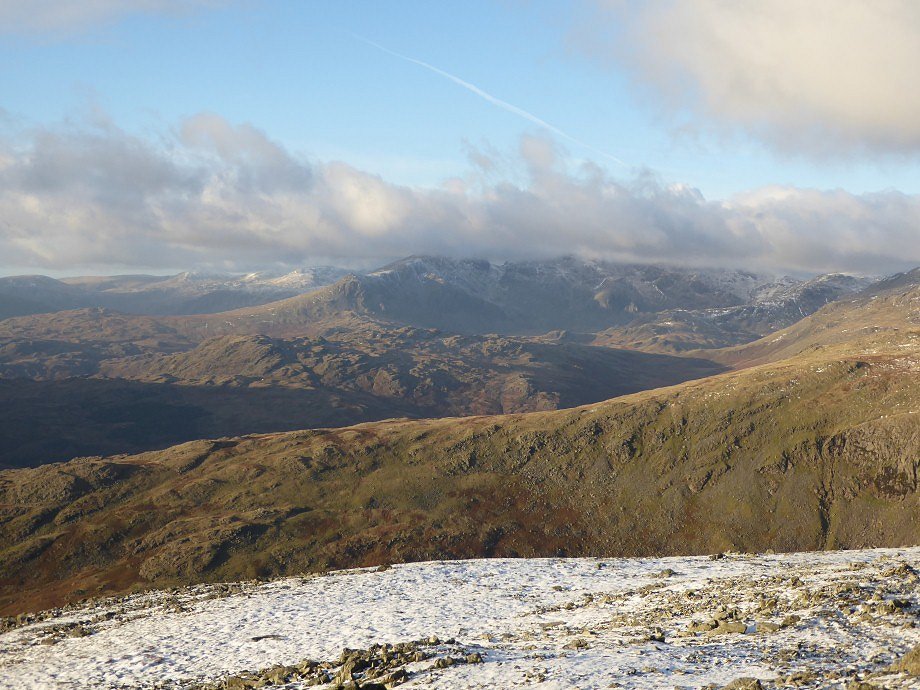 The cloud has defeated Scafell Pike today.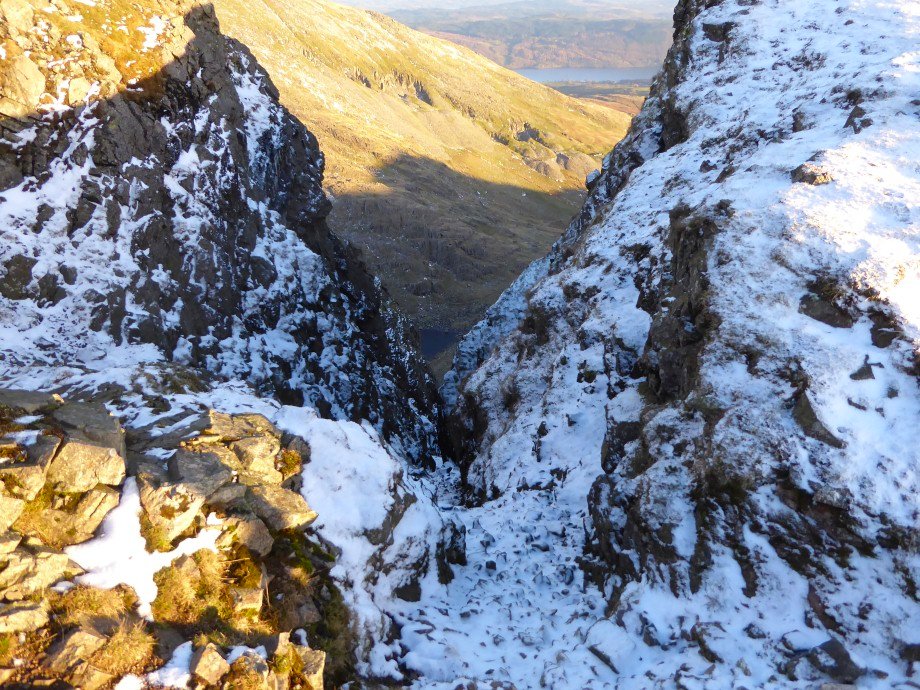 Looking down Great Gully ( I think )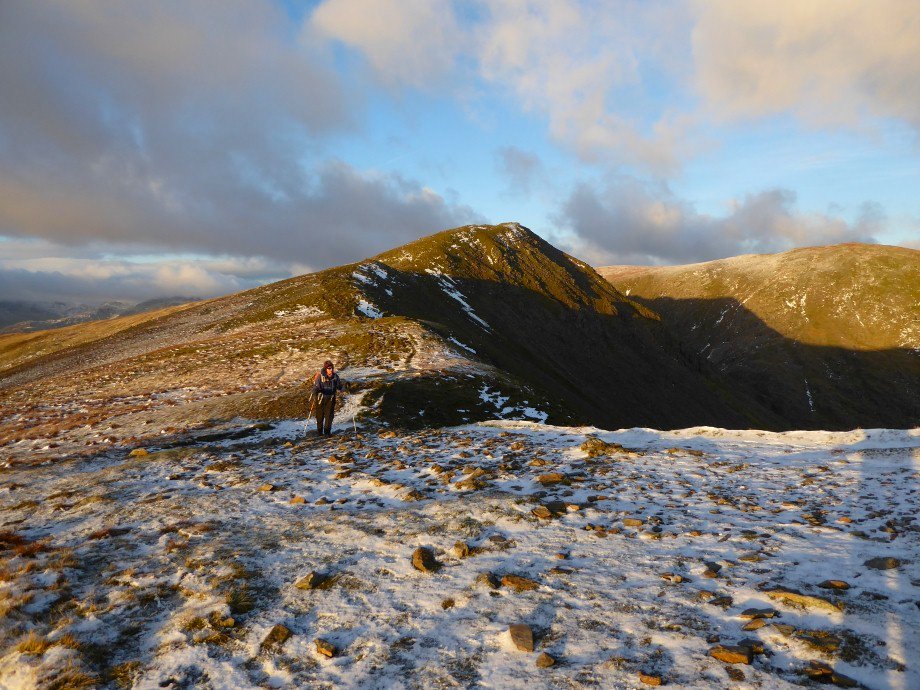 Lovely winter evening light now as we walk along the ridge.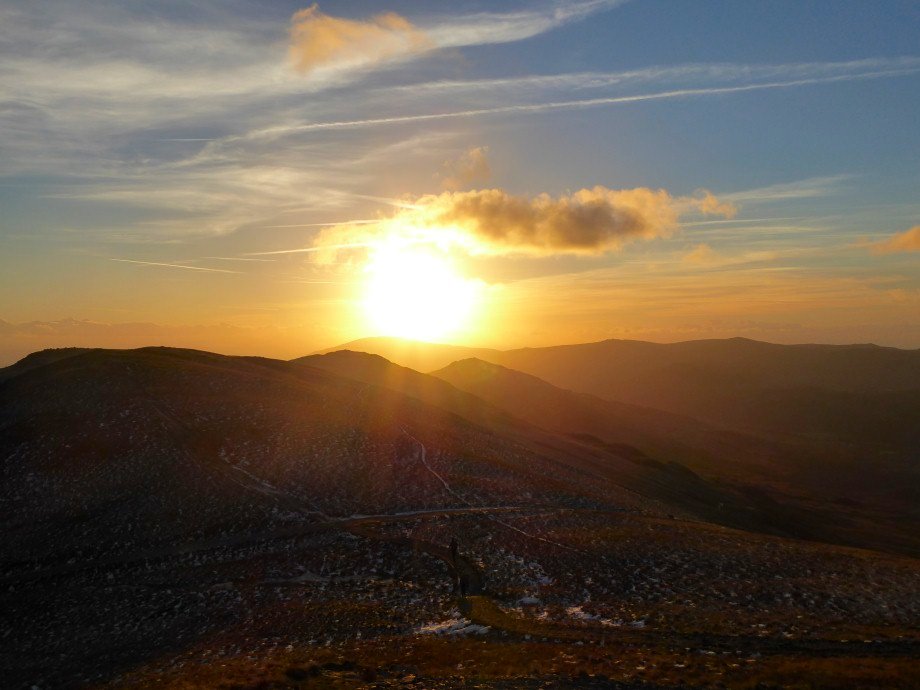 Sun set over Black Combe.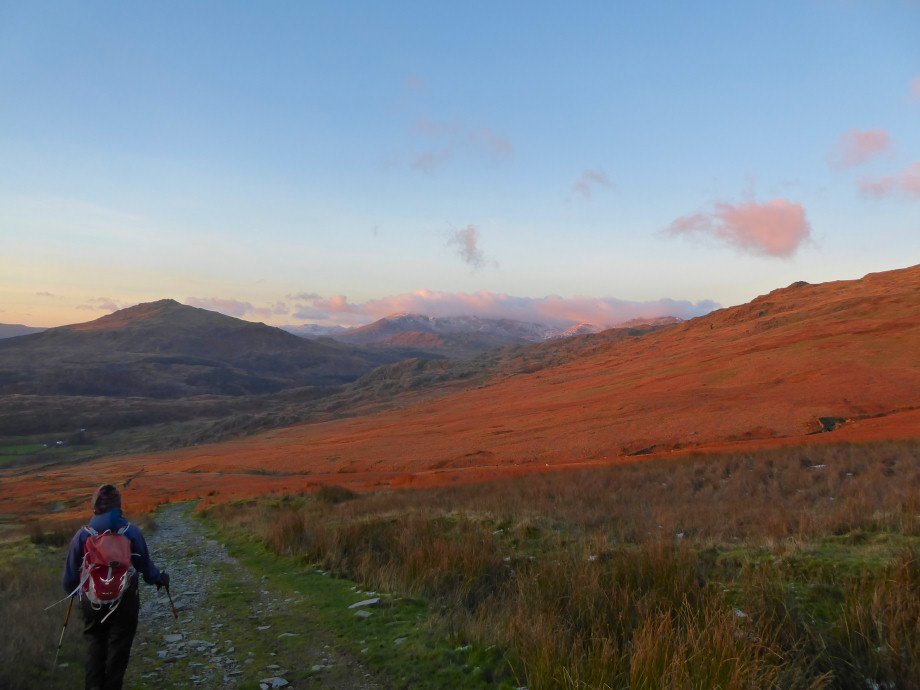 The Scafell fells glow in the low sun.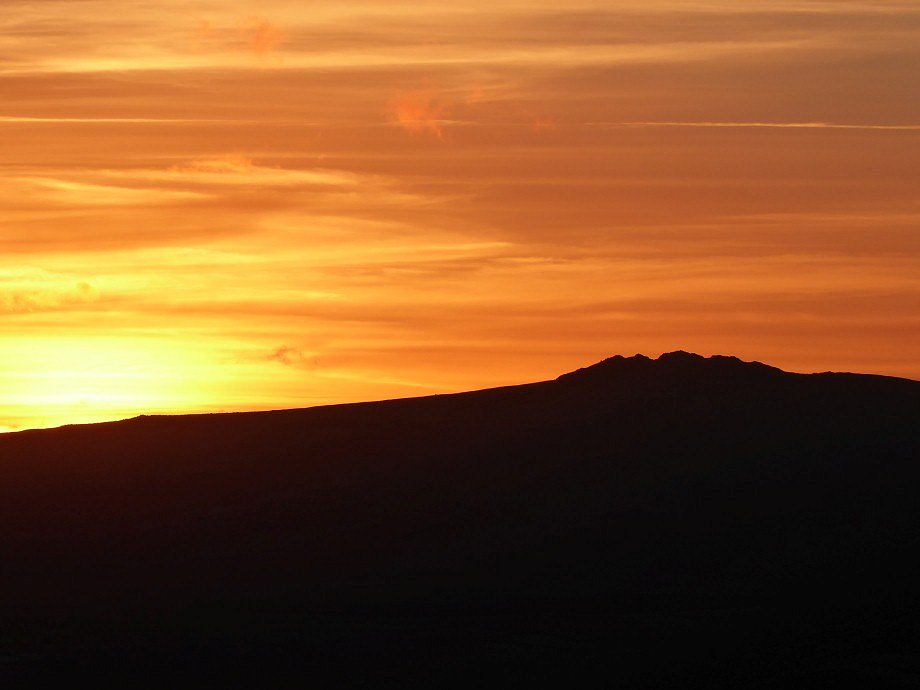 Final view from the car parking spot. Buck Barrow and Kimmont Buck barrow in profile.