WWW.KARLSWALKS.CO.UK
PICTURES AND TRIP REPORTS FROM MY WALKS IN THE ENGLISH LAKE DISTRICT
A walk around Borrowdale and Castle Crag for Dave's 214
12th December 2015
Route. Rosthwaite - Stonethwaite Bridge - Strands Bridge - Seathwaite - Seatoller - Castle Crag - Miican Daltons cave - Rosthwaite
(about 10.5 miles 1500 ft ascent)
Our mate Dave has been ticking off his Wainwright Fells over the summer just leaving Castle Crag. So Sue and I along with April and Beefy joined him, his wife Kelly and Jack the staffie for a stroll around the Borrowdale district and a celebration on castle Crag.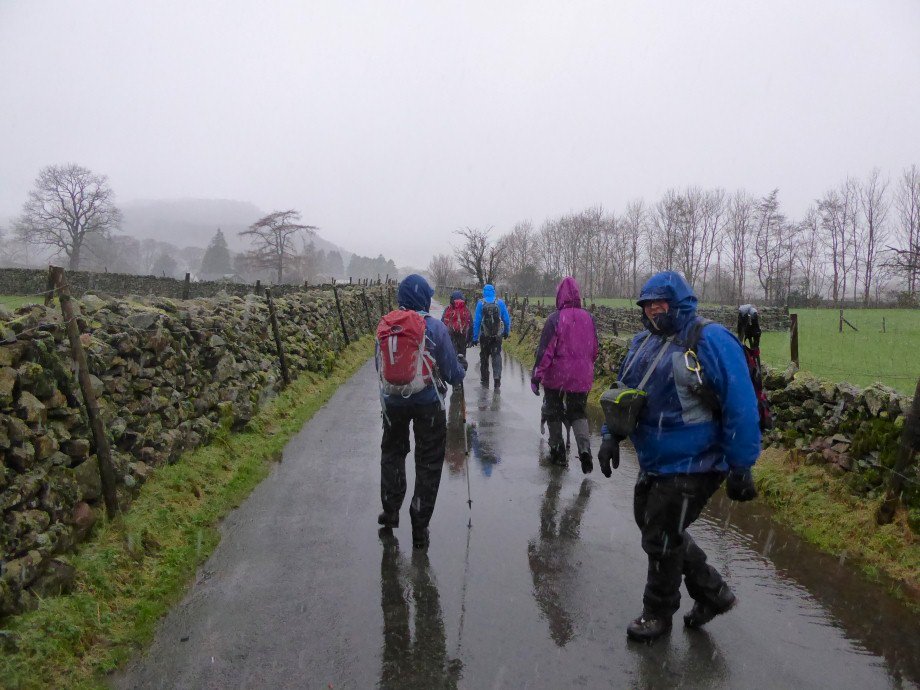 Pouring down as we set off ( just as it had been on our last visit to Borrowdale )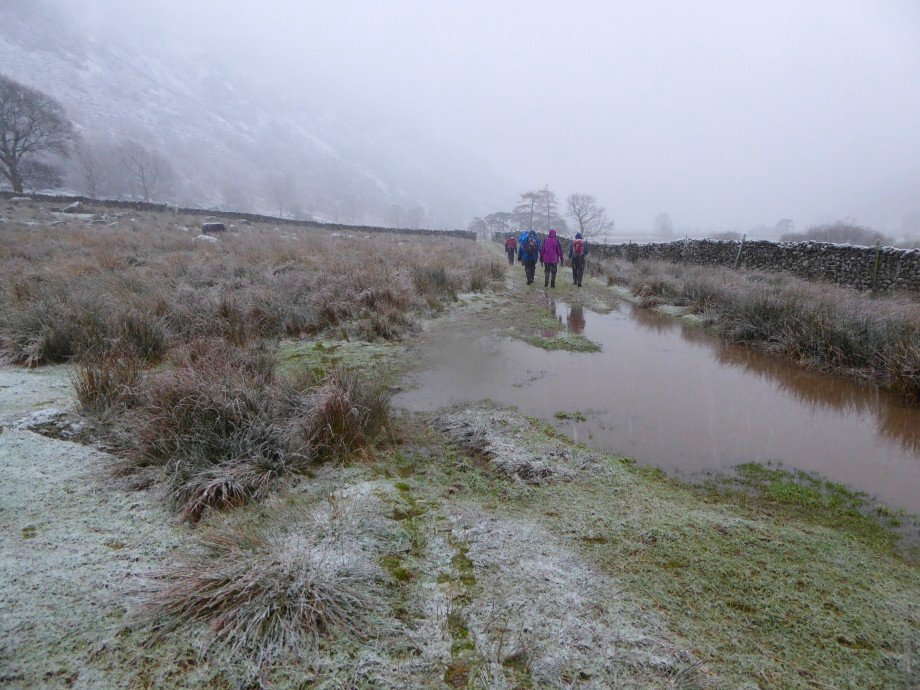 The rain turned to snow as the temperature dropped.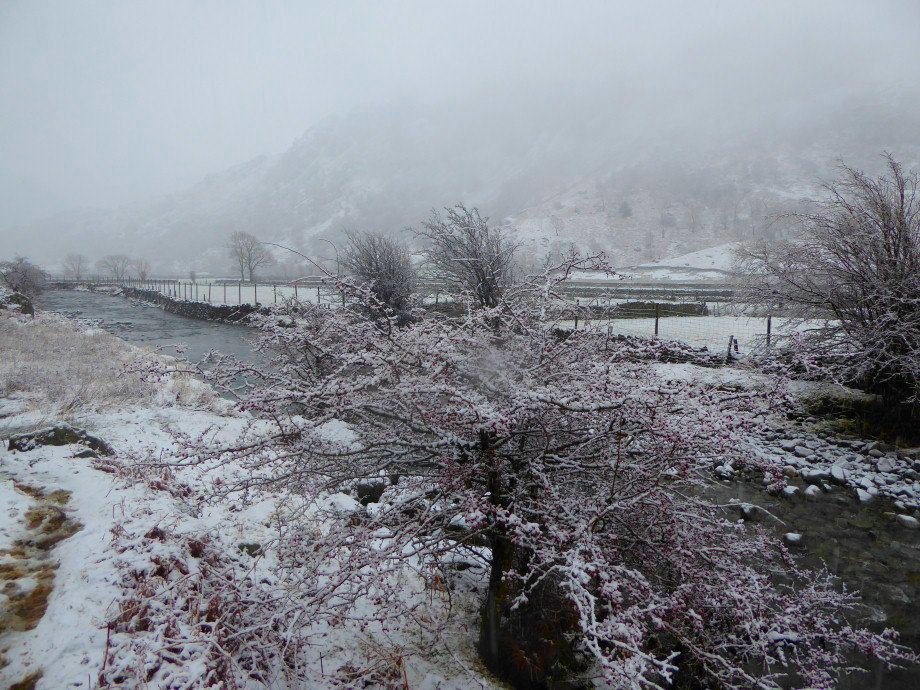 Soon we were walking in a winter wonderland.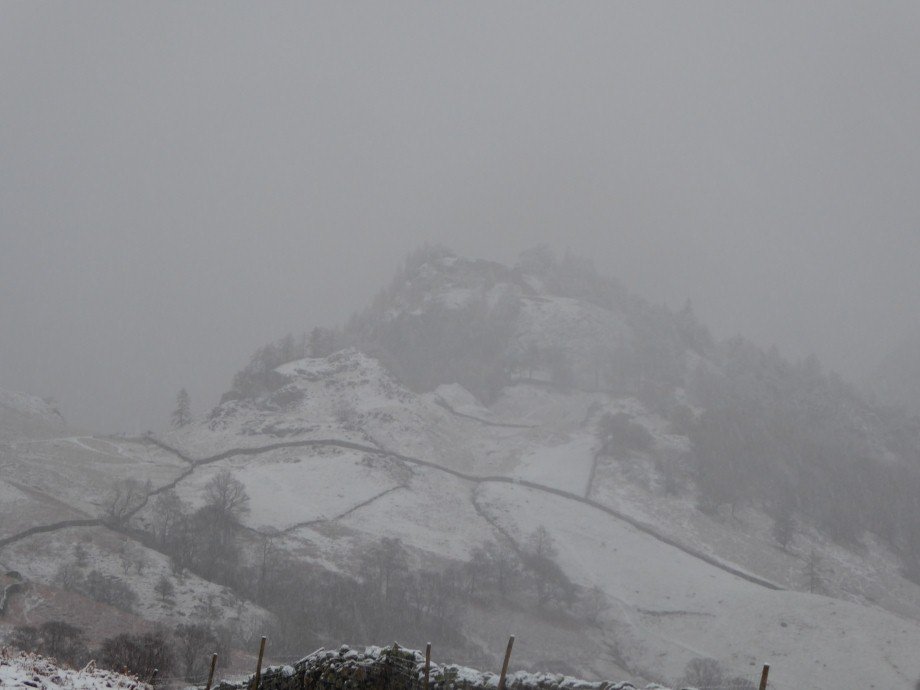 Castle Crag appears through the snow storm.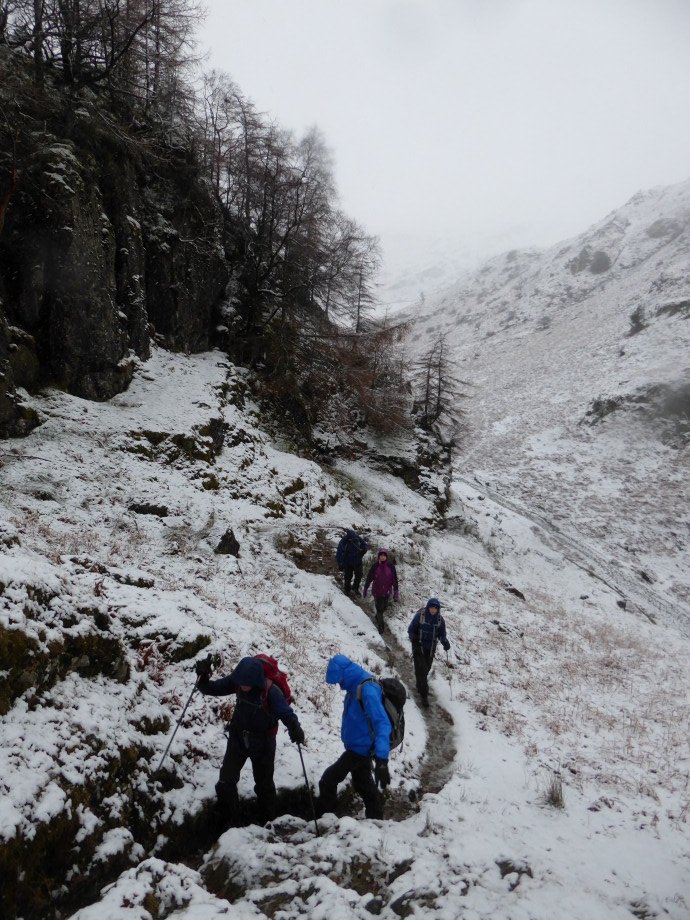 Climbing up from the Allerdale Ramble path to the lower slopes of Castle Crag.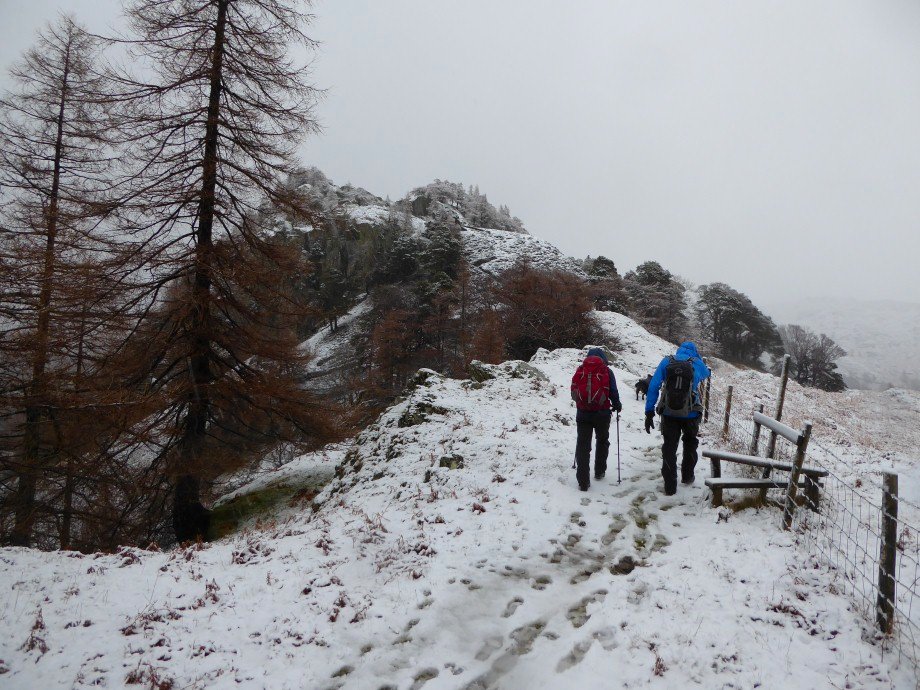 The snow has stopped for a moment letting us see the summit.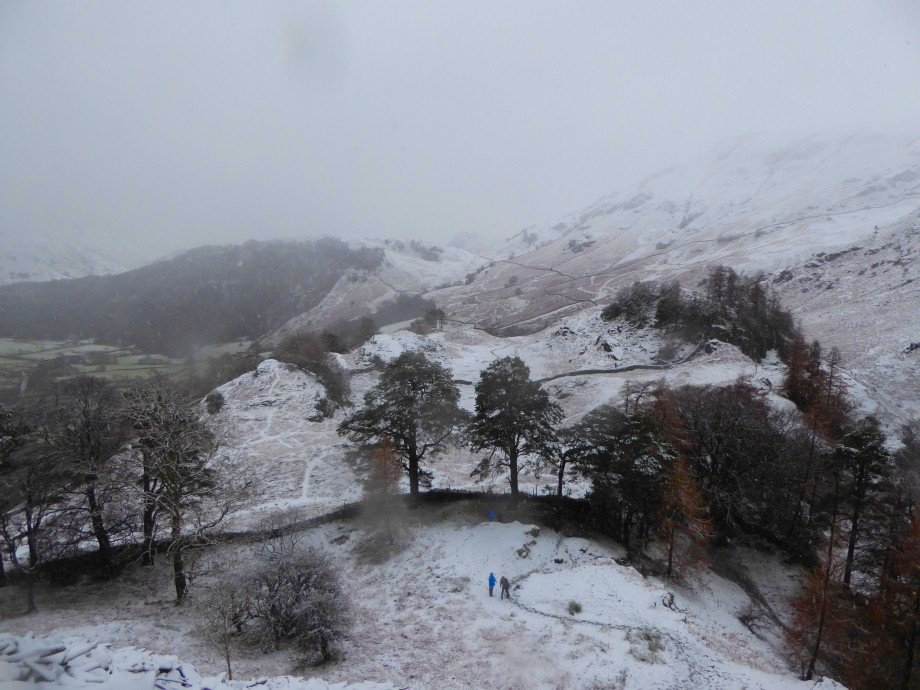 Looking back from near the top of the slate path.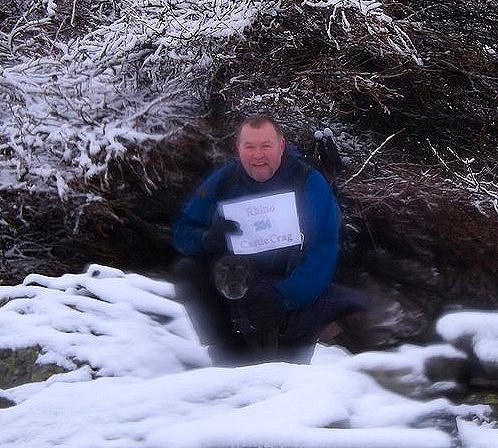 Dave on Castle Crag ( Rhino is his username on the walkers forum )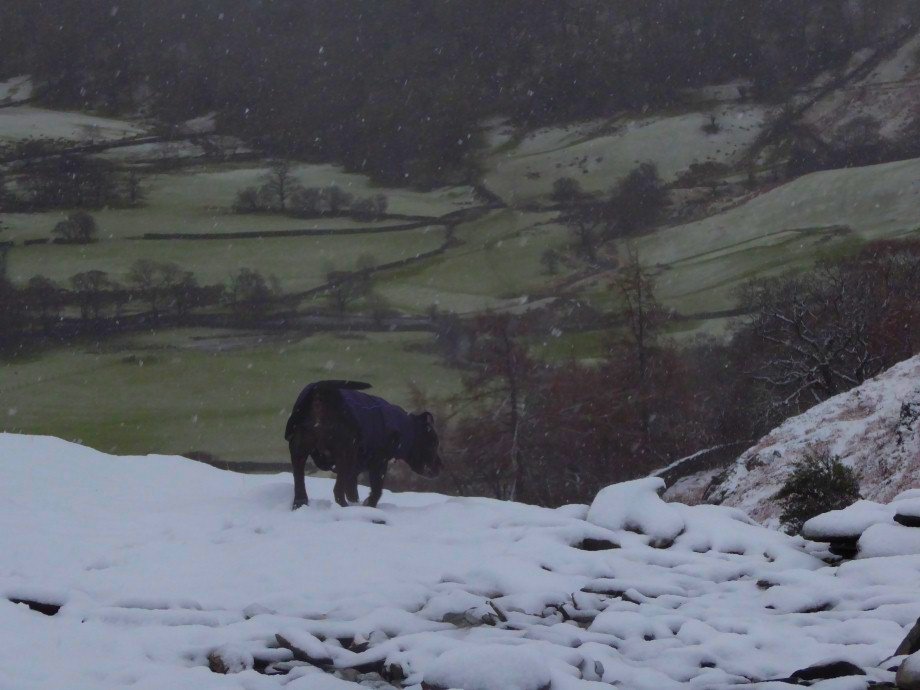 Jack investigating Castle Crag in the snow.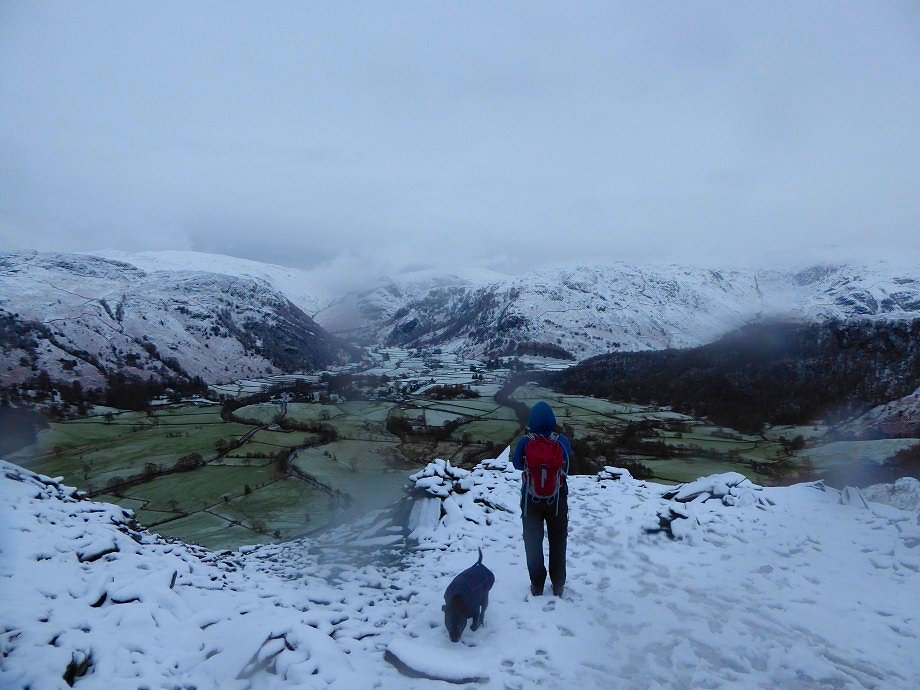 One of the best views in Lakeland ( in my opinion )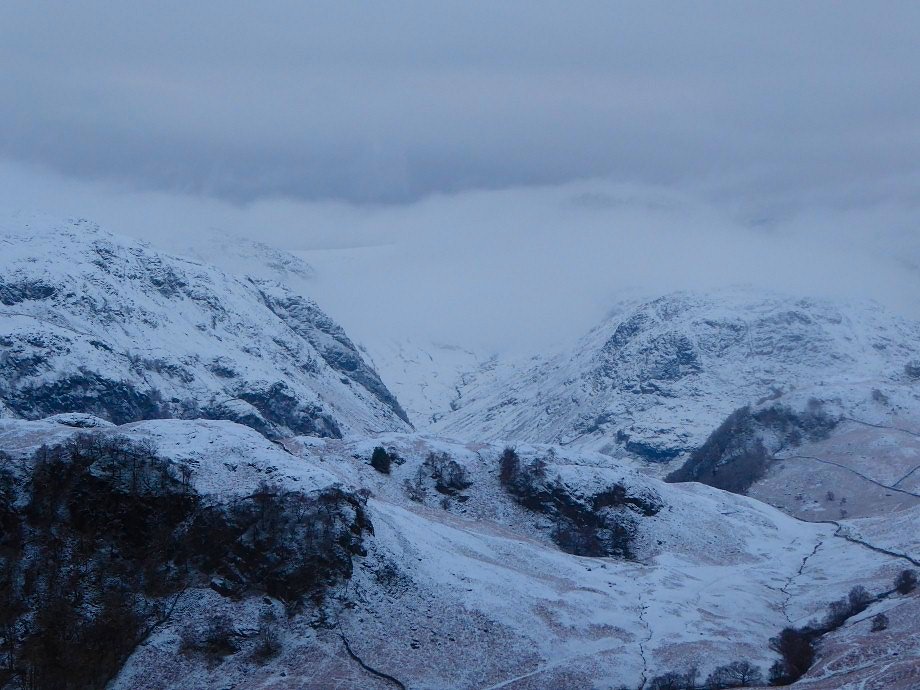 Cloud gathering on the high fells.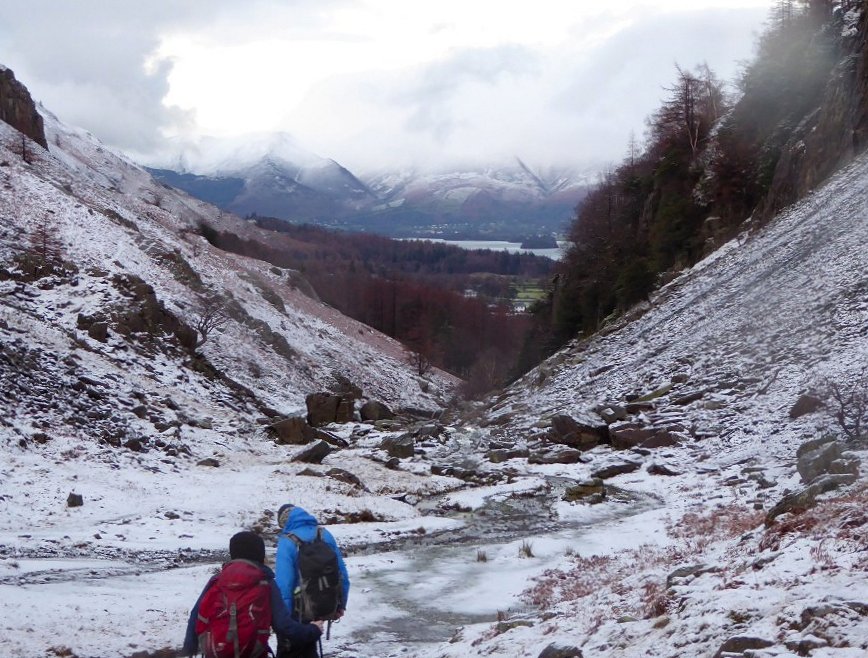 Walking down to the River Derwent. Derwentwater and Skiddaw in the distance.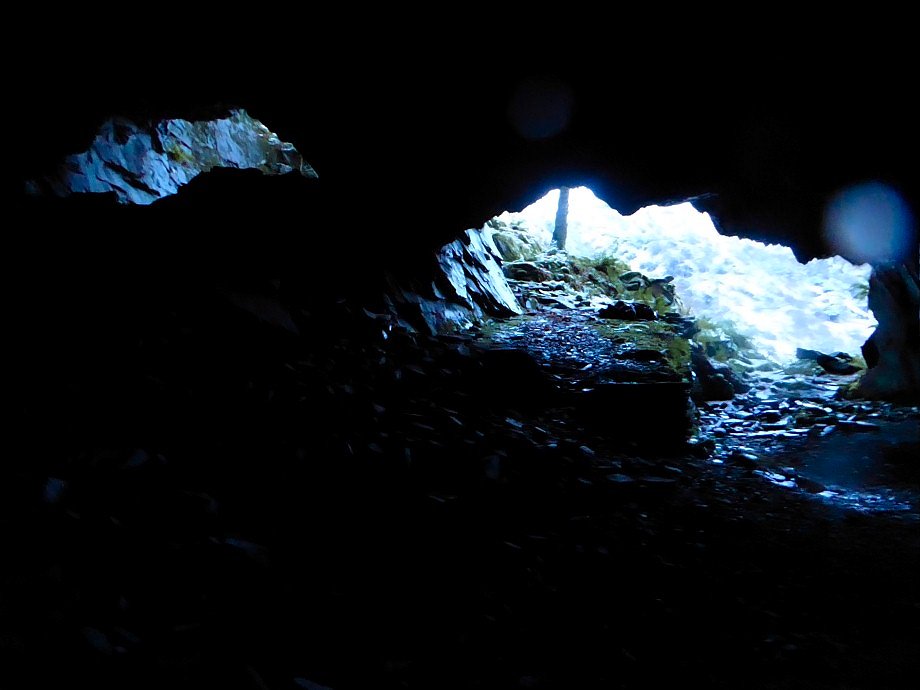 Dave had never been to Milican Daltons cave so him and me had a quick walk up but it was to dark to really see anything.