WWW.KARLSWALKS.CO.UK
PICTURES AND TRIP REPORTS FROM MY WALKS IN THE ENGLISH LAKE DISTRICT
Blencathra by Hall's Fell Ridge and Sharp Edge
13th June 2015
Route.
Threkeld - Gategill - Hall's Fell Ridge - Hallsfell Top - Scales Tarn - Sharp Edge - Atkinsons Pike - Doddick Fell - Gategill - Threkeld
(about 5 miles 3200ft ascent)
A dad and lads outing today. Andy and James joining me in climbing Blencathra by the exciting Hall's Fell Ridge then an equally exciting climb up Sharp Edge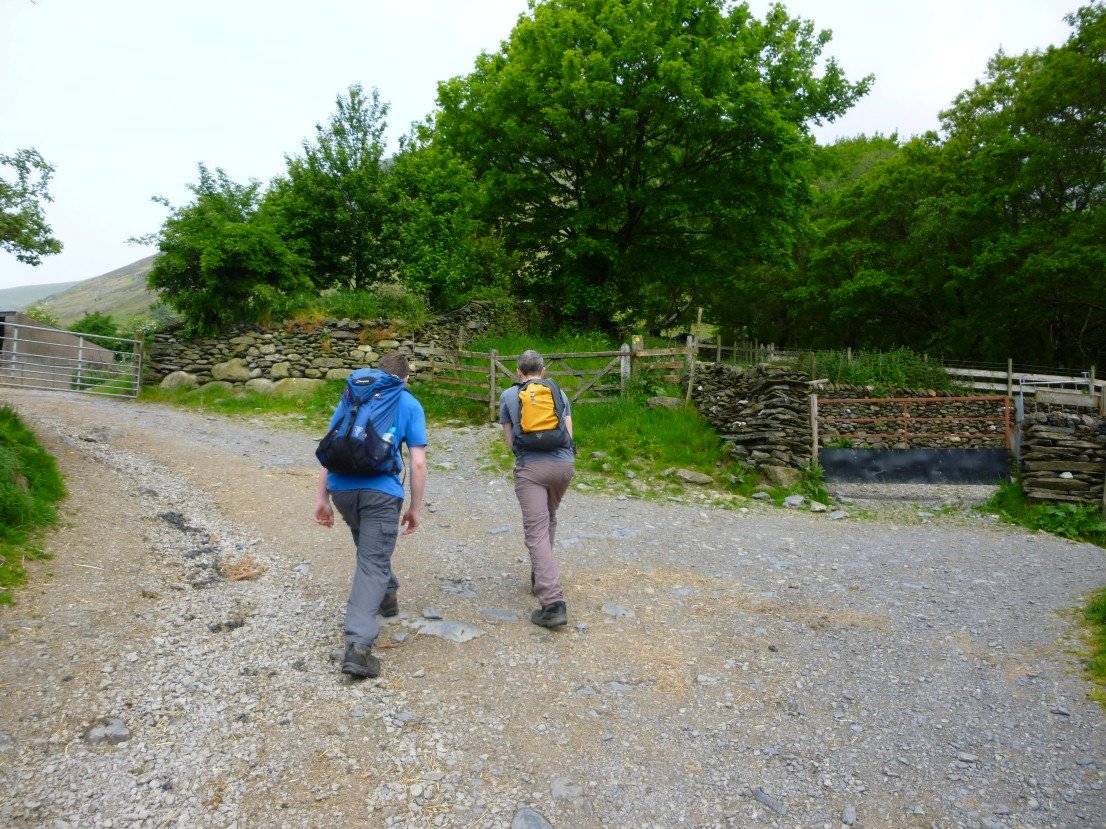 After having lovely weather all week Saturday was overcast but still very warm. Rain showers were forecast but we were lucky and only had a couple of minutes of light rain at the start and the end of our walk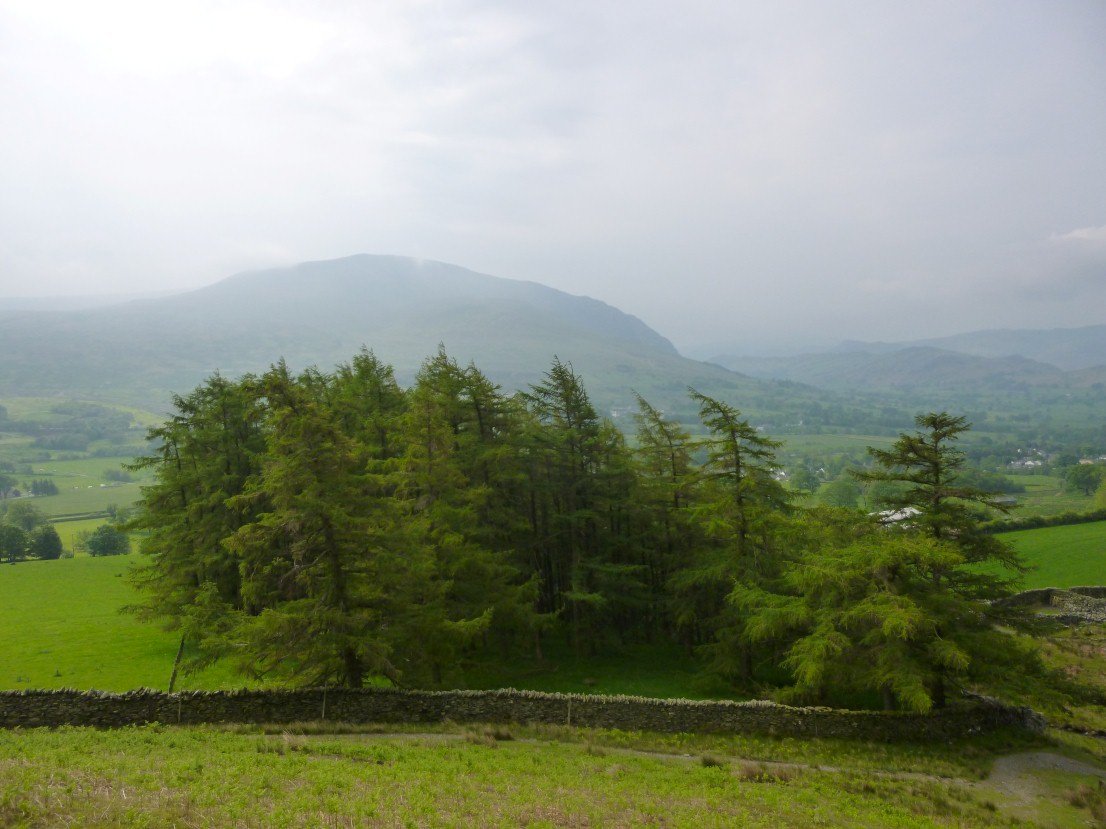 The muggy weather had spoilt the long range views which was a shame but today was more about the challenge of the climbs rather than the views.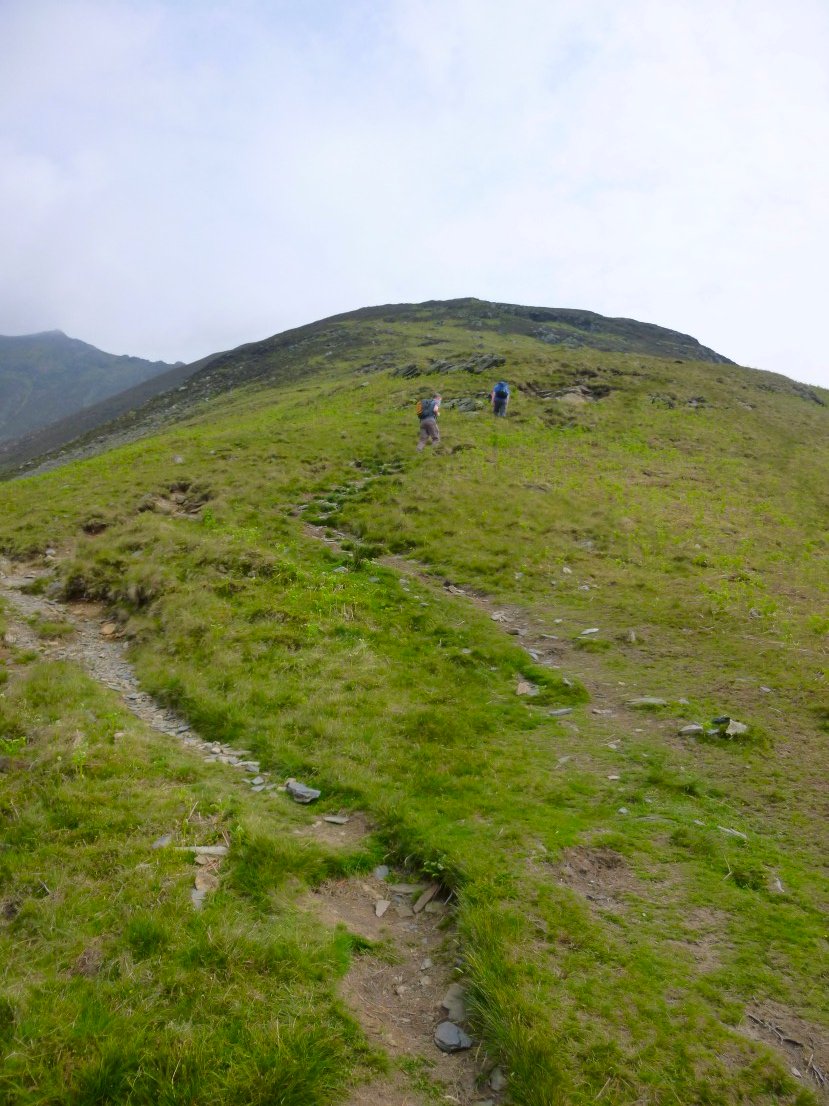 The lower part of the Hall's Fell ridge is mostly a slog up a steep grassy path.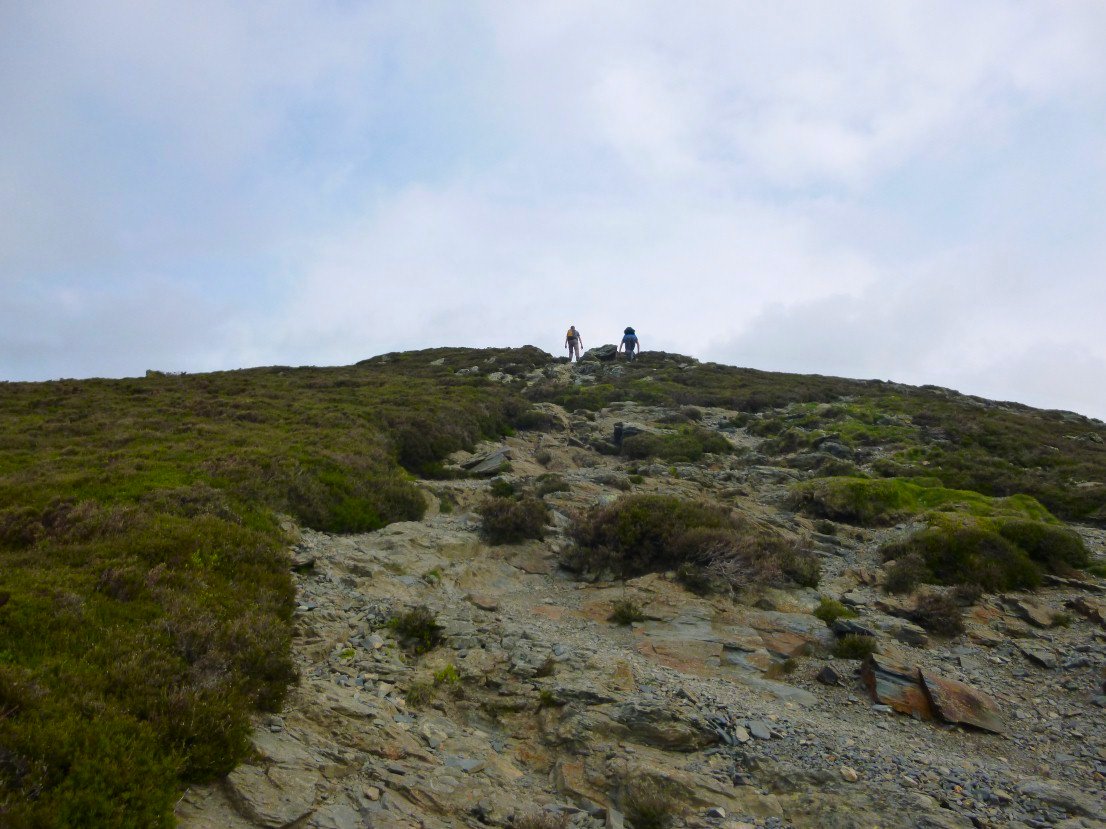 Eventually rock takes over and things become a little more interesting.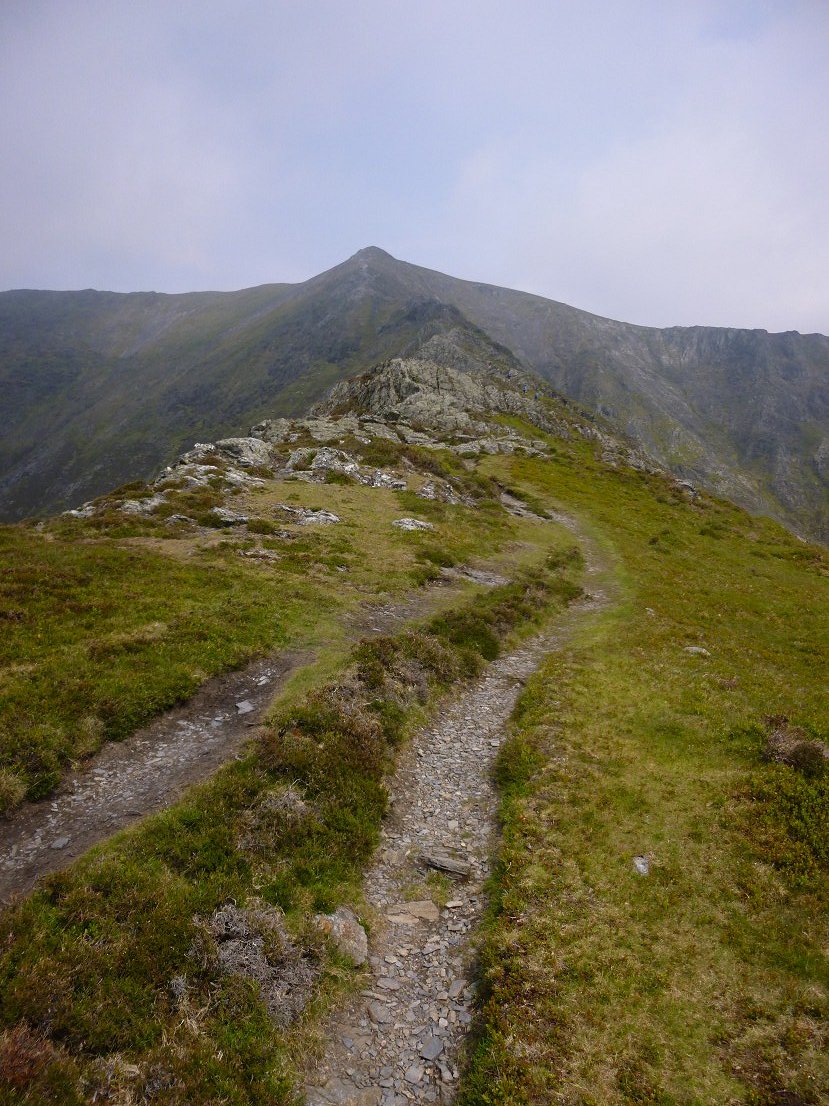 A look up the ridge.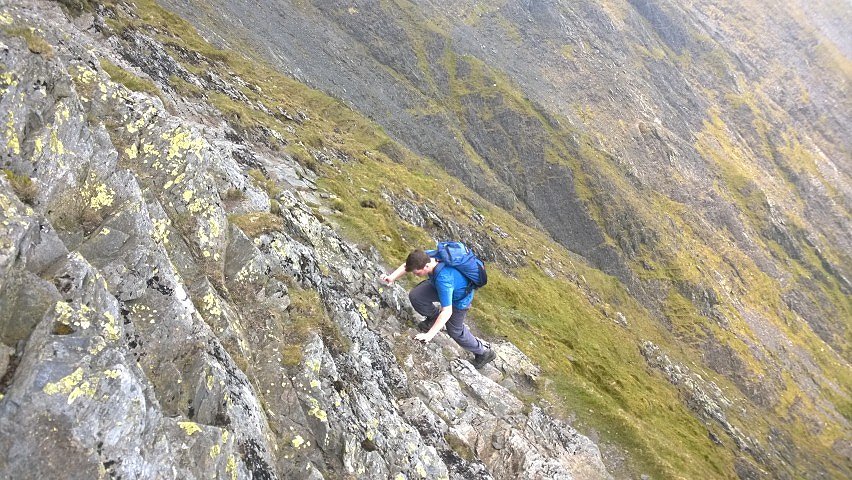 James having a scramble up from the main path. When the rock is dry great fun can be had by taking virtually any route you dare.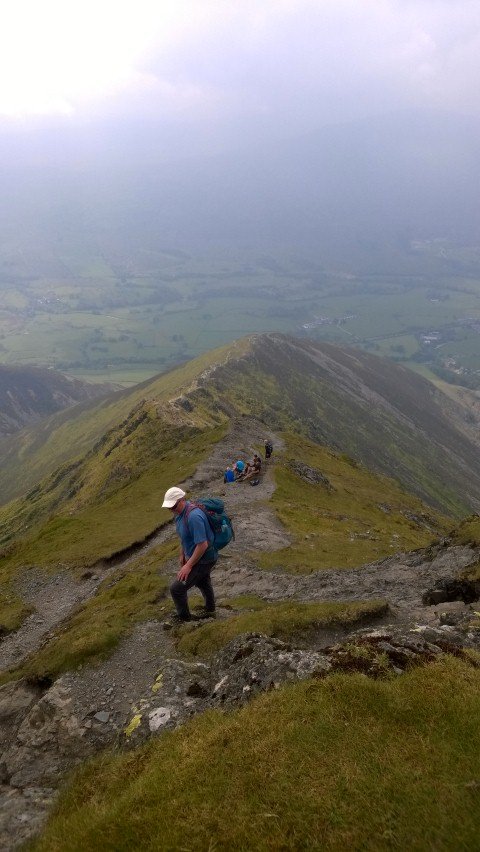 Looking back down the ridge from near the top.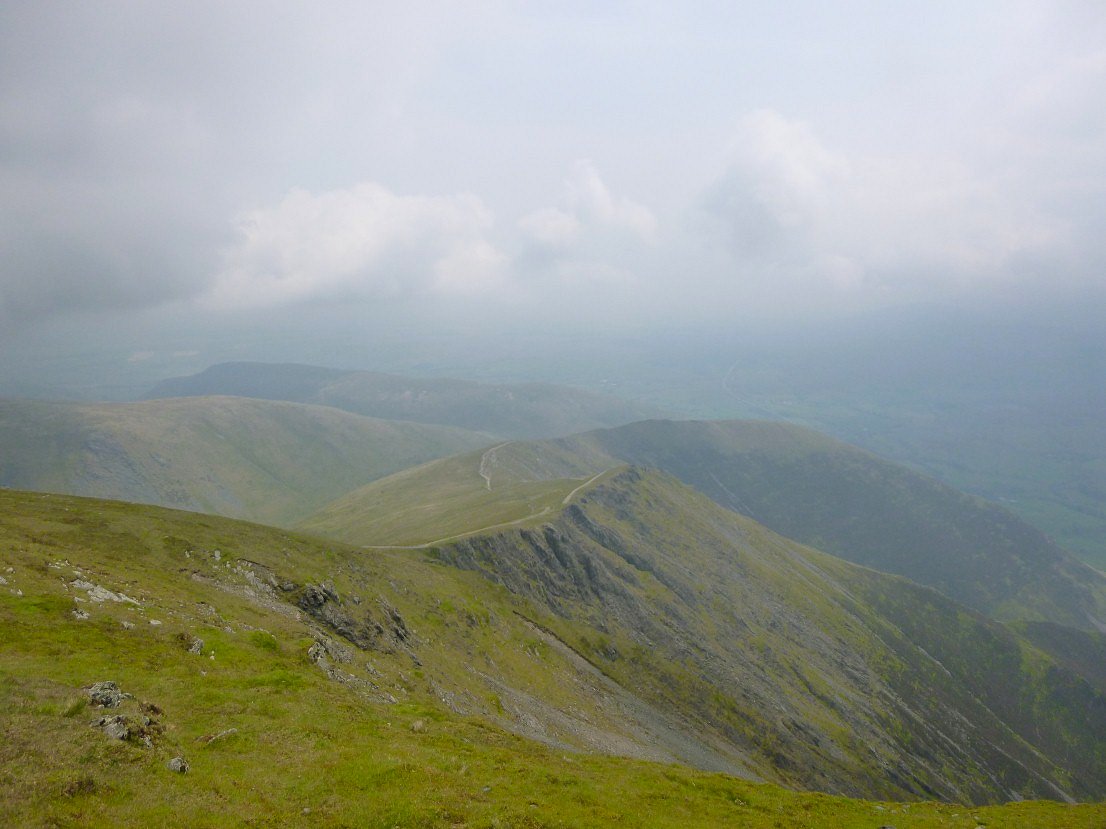 On the top now looking down to Doddick and Scales Fell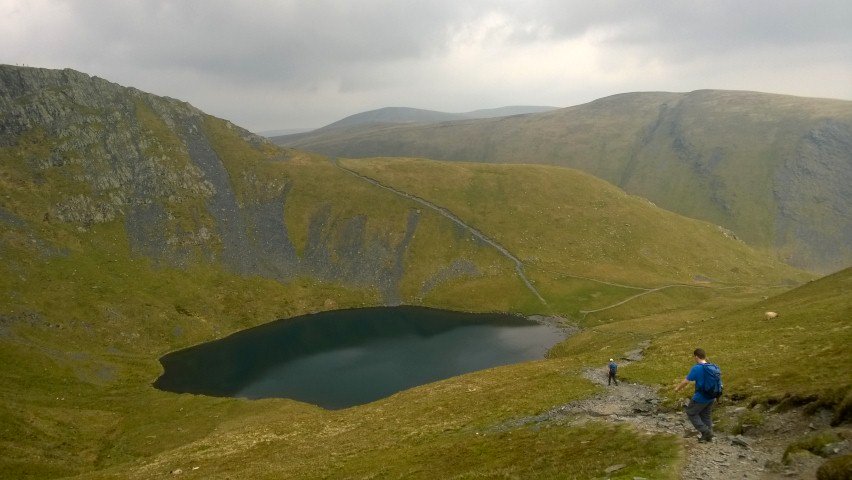 We set off in the direction of Doddick fell but then turned left down to Scales Tarn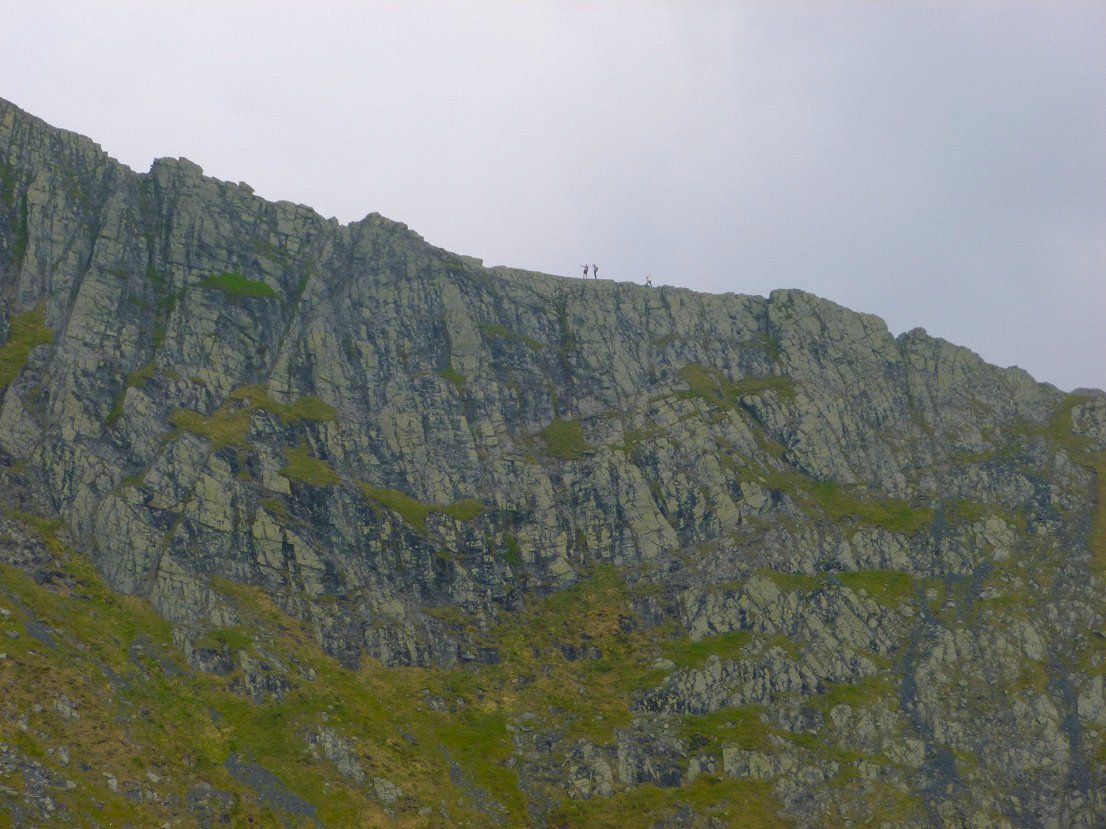 Sharp Edge seen from our lunch spot at the tarn.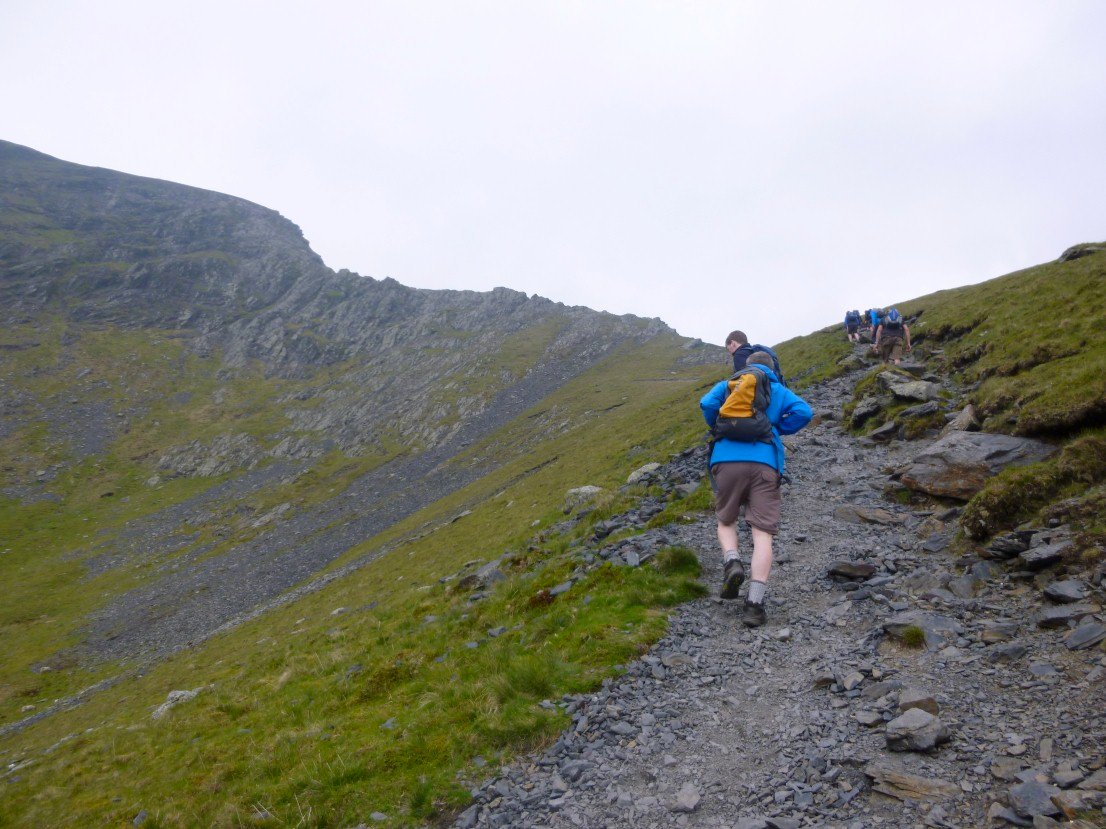 After lunch we set off up the edge. Conditions were near perfect for attempting the edge, the rock was dry and there was hardly any wind ( although this meant that we were plagued by midgies)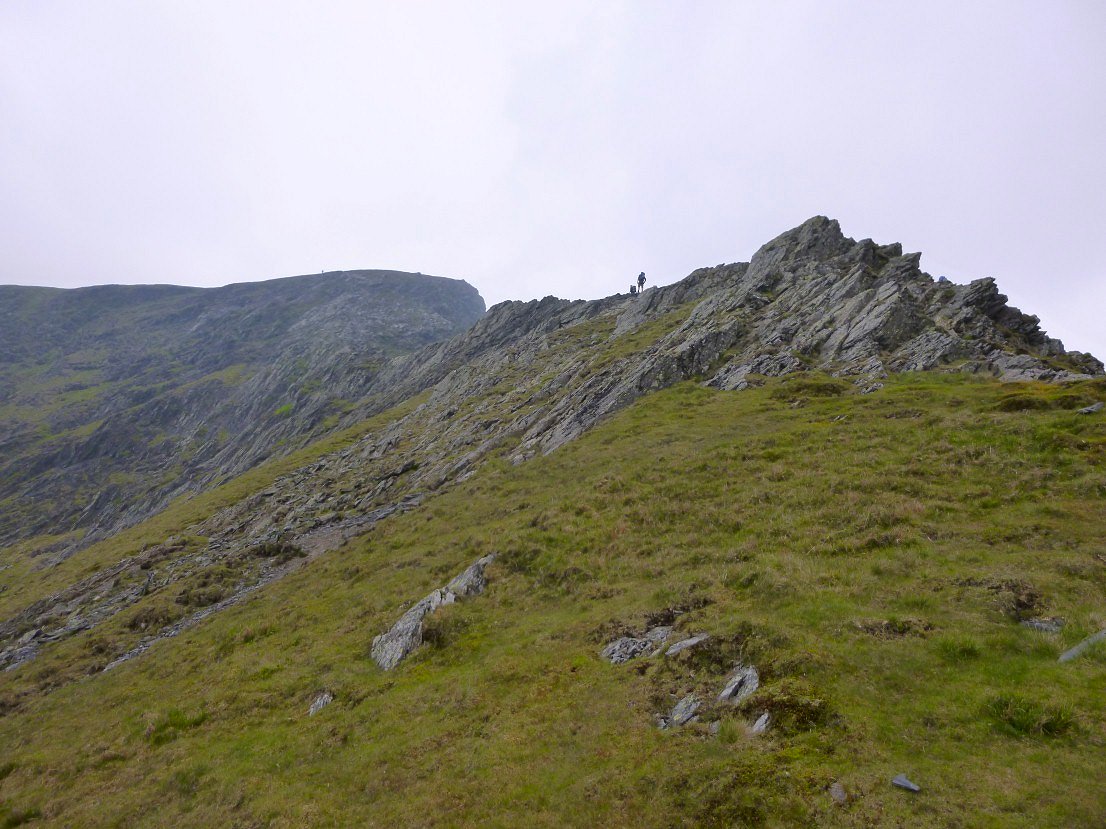 Climbing higher.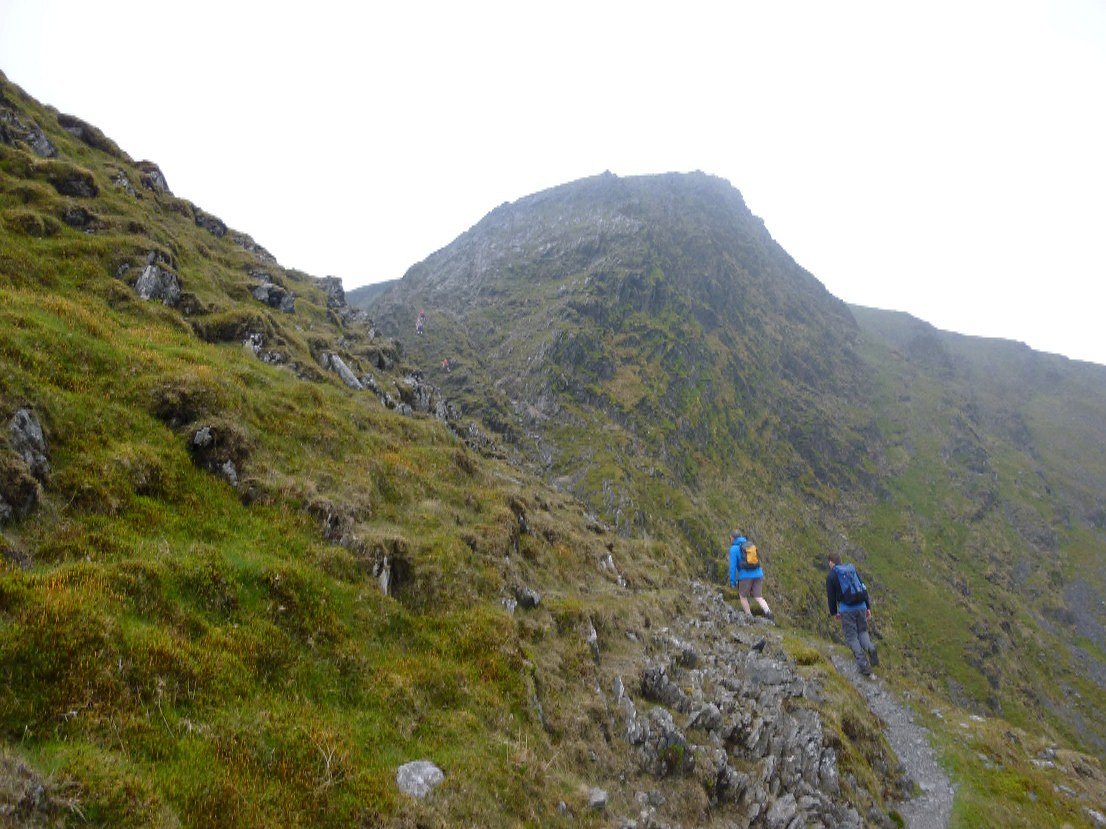 There was quite a queue on the first set of pinnacles so we took the lower path to beat the traffic.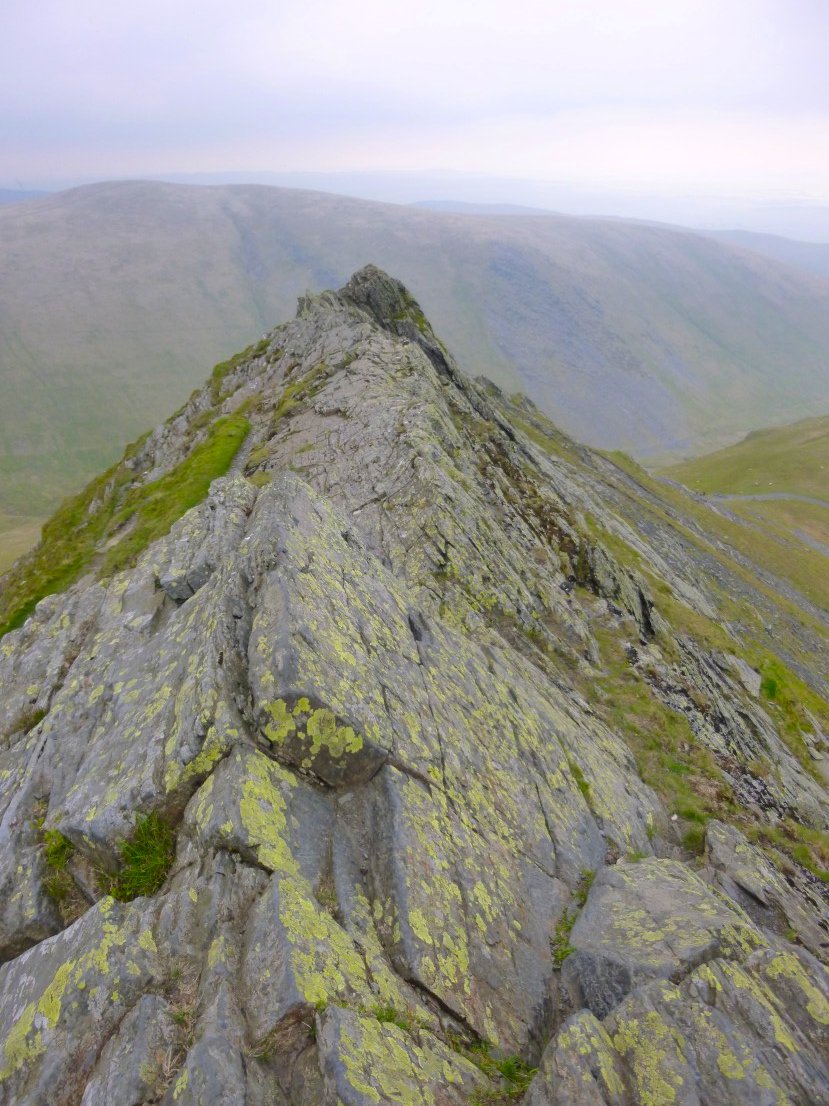 Looking back along the edge.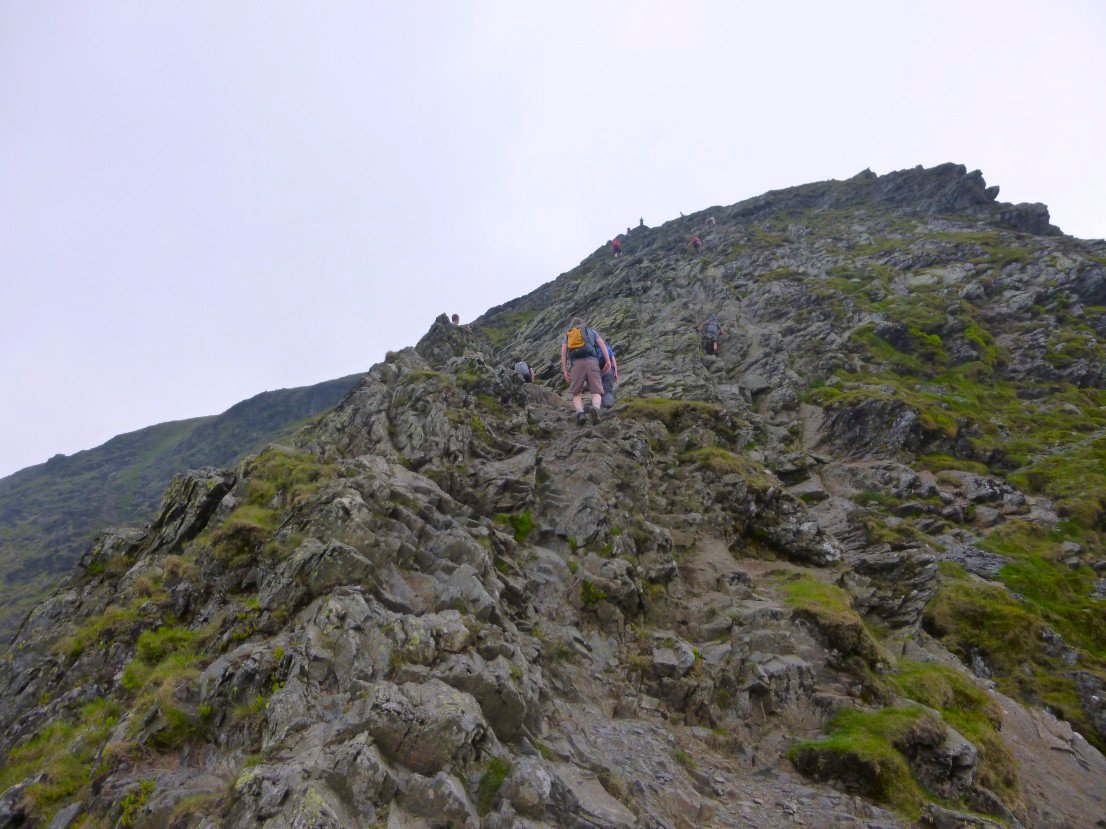 As with Hall's Fell the rock was nice and dry so it was a case of make up your own way.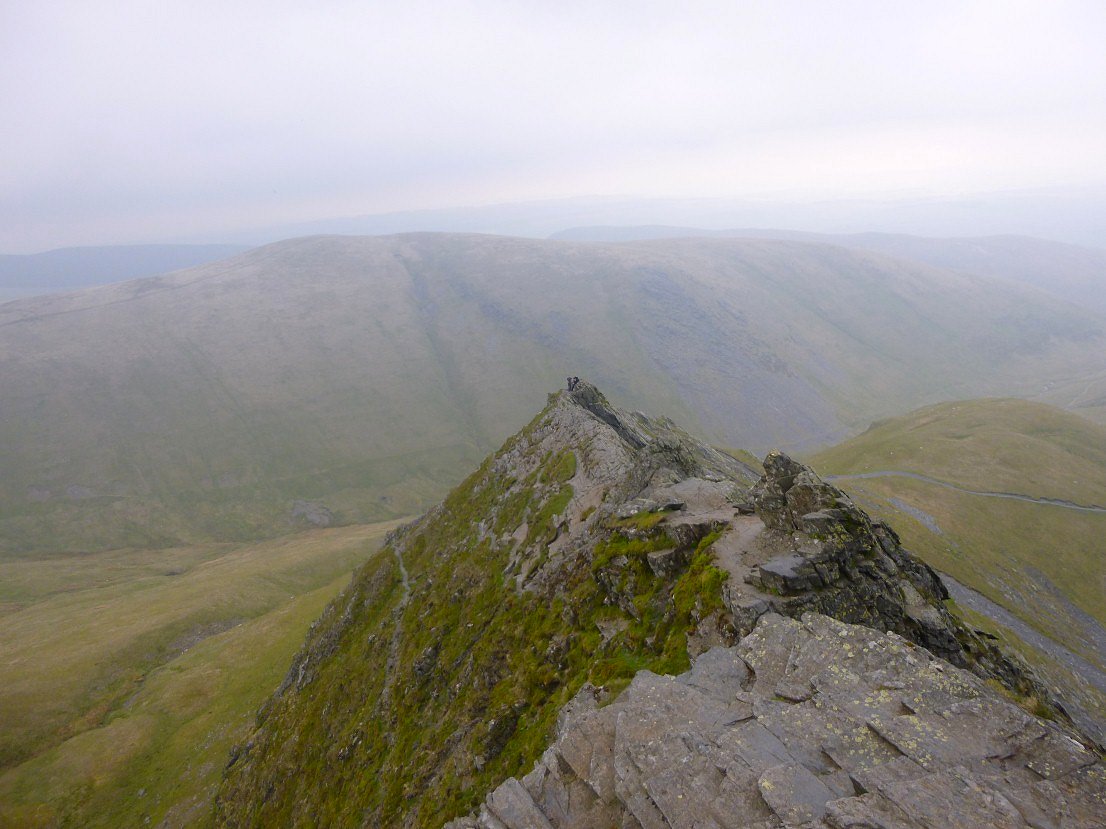 Another look back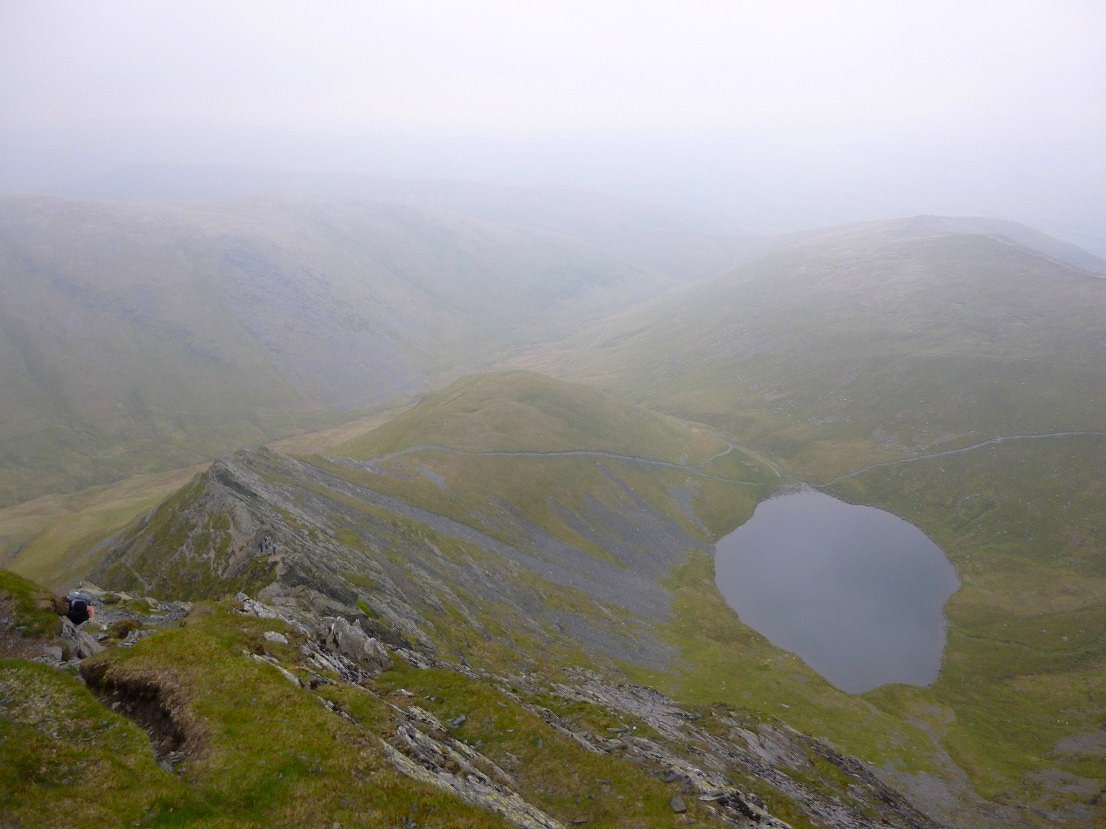 A final view of the full length of Sharp Edge and Scales Tarn.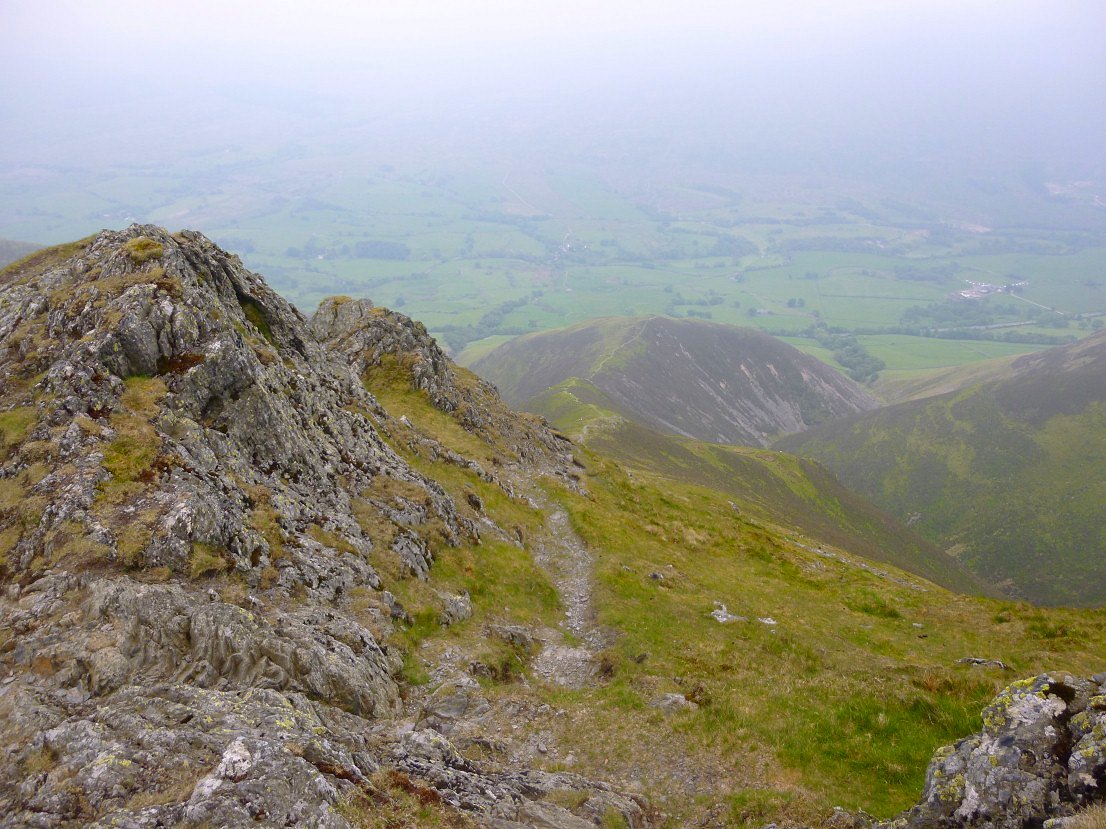 We didn't climb back all the way to the top of Blencathra but cut across to the top of Doddick fell from where we started our descent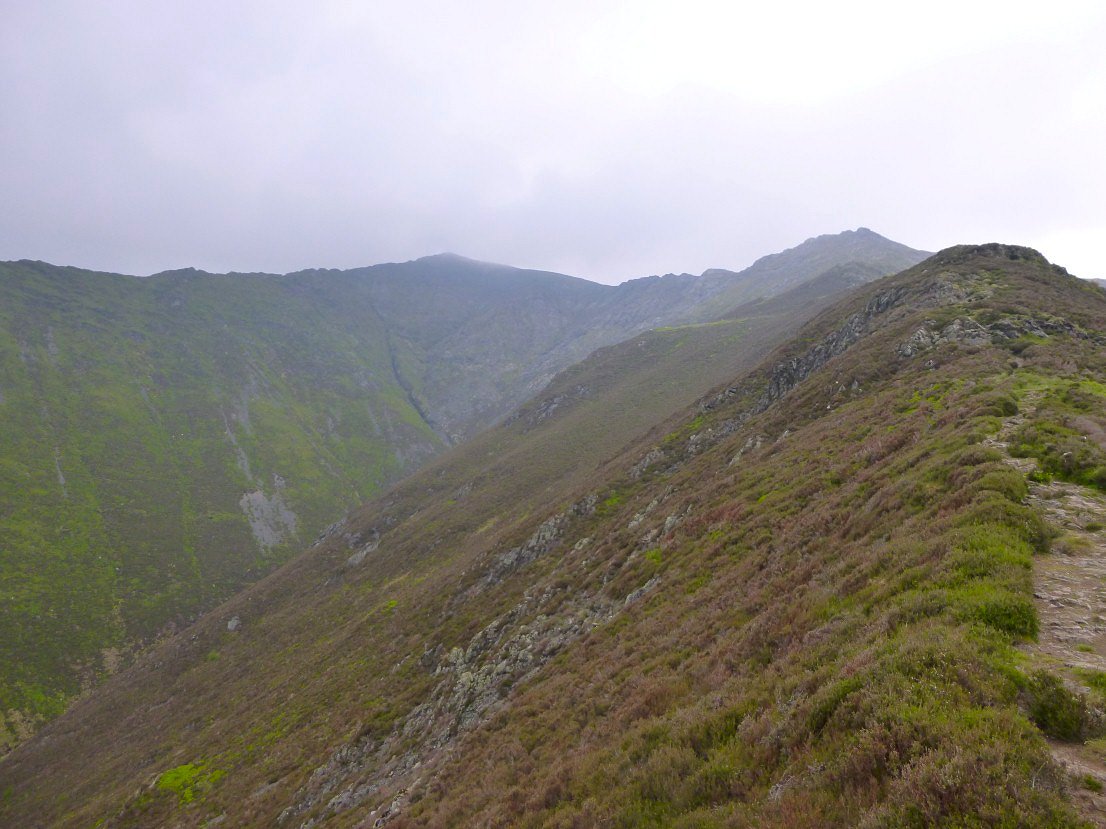 Looking back from lower down on Doddick.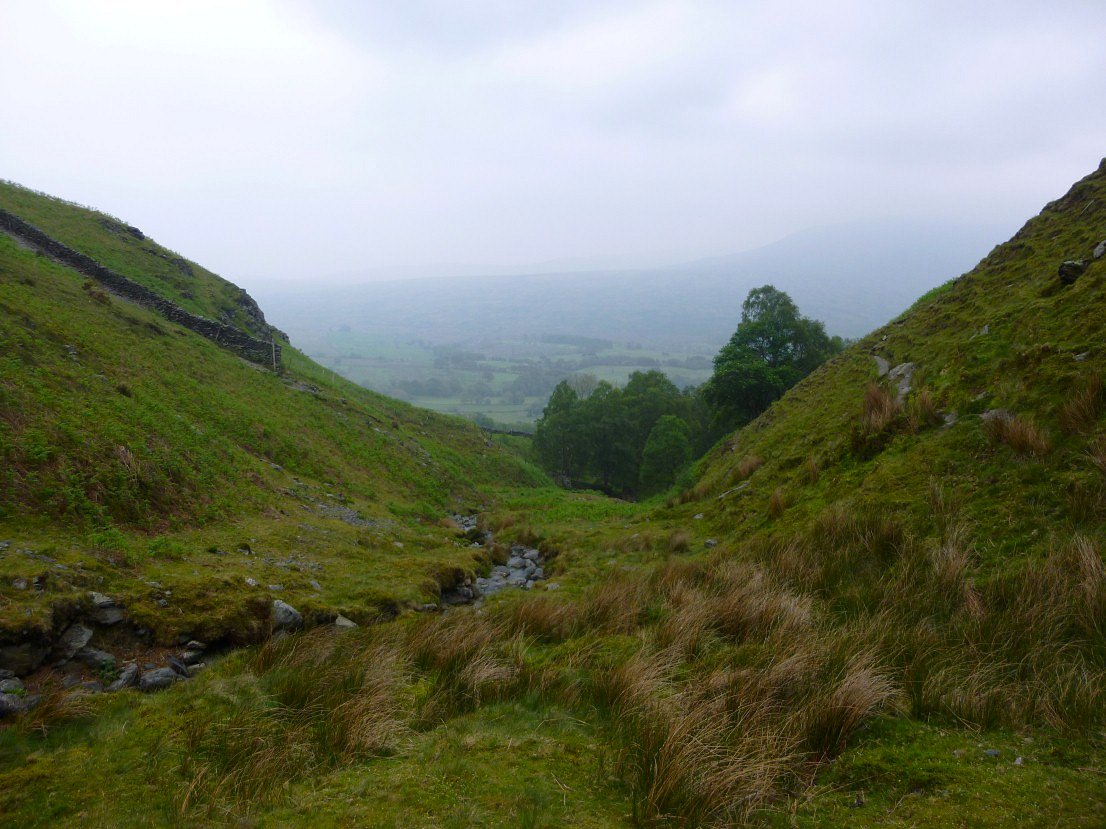 Off the bottom of the fell now, just the walk back along the path to Gategill and then the Horse and Farrier in Threkeld.