WWW.KARLSWALKS.CO.UK
PICTURES AND TRIP REPORTS FROM MY WALKS IN THE ENGLISH LAKE DISTRICT
3 days at Black Sail youth hostel (day 2)
28th April 2015
Route.
Black Sail Hut - Black Sail Pass - Looking Stead - Pillar - Black Sail Pass - Black Sail Hut
(about 4.5 miles 2200ft ascent)
Today our main aim was to climb Pillar, we had planned a longer route going as far as Steeple but this was dependant on good weather. After seeing how much snow had fallen overnight we were even wondering if we would make Pillar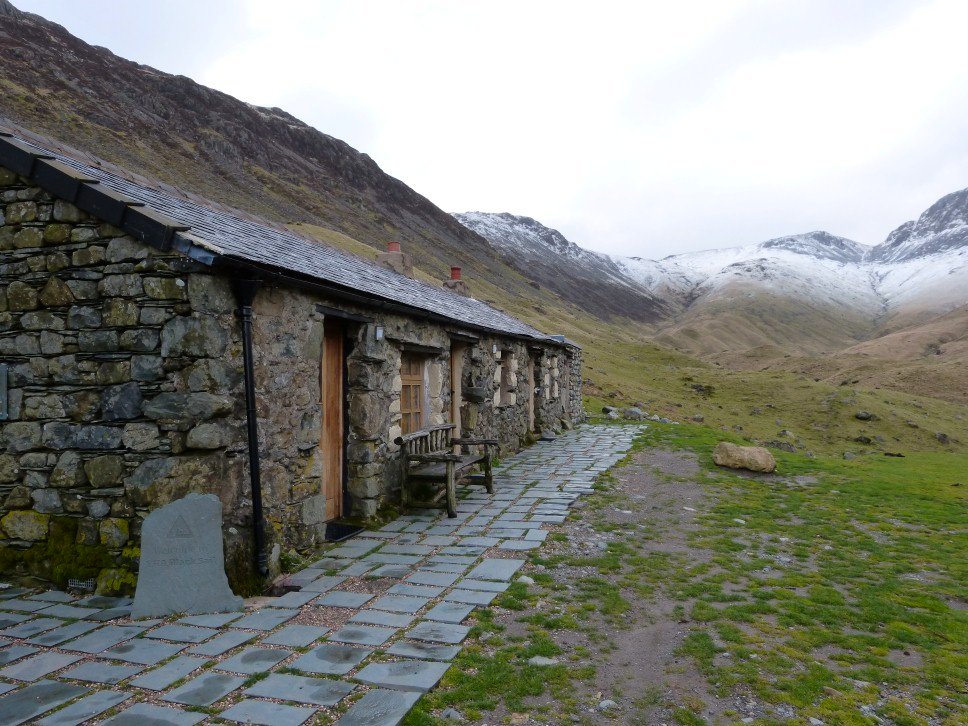 After a great evening meal and a cozy night we set of from the hut to climb Black Sail Pass.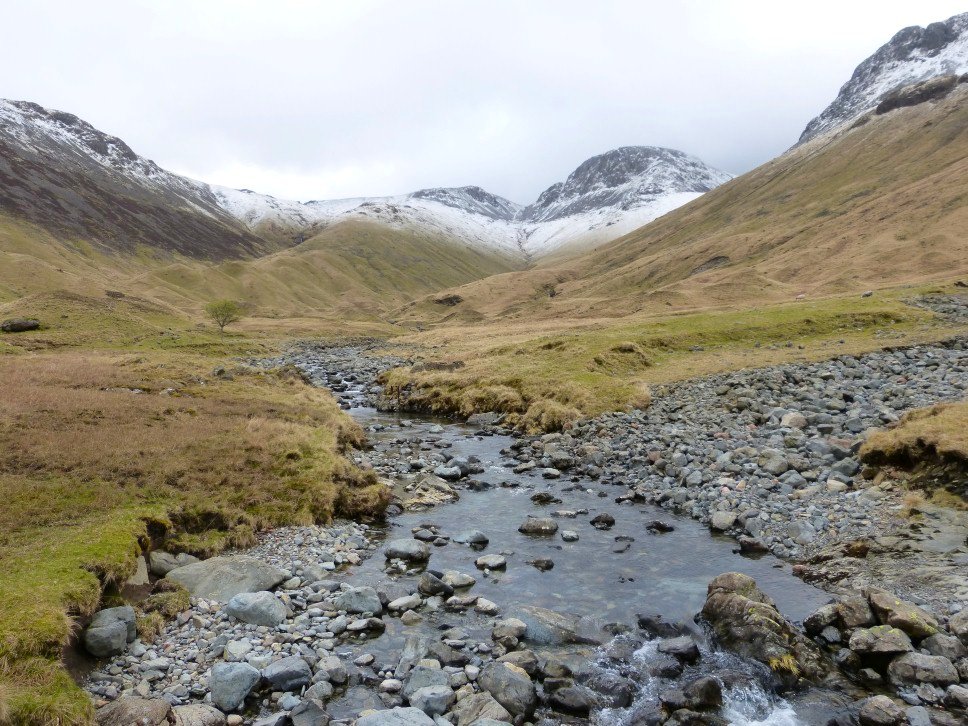 Looking up to the head of the valley, Green Gable on left and Great Gable on the right split by Windy Gap.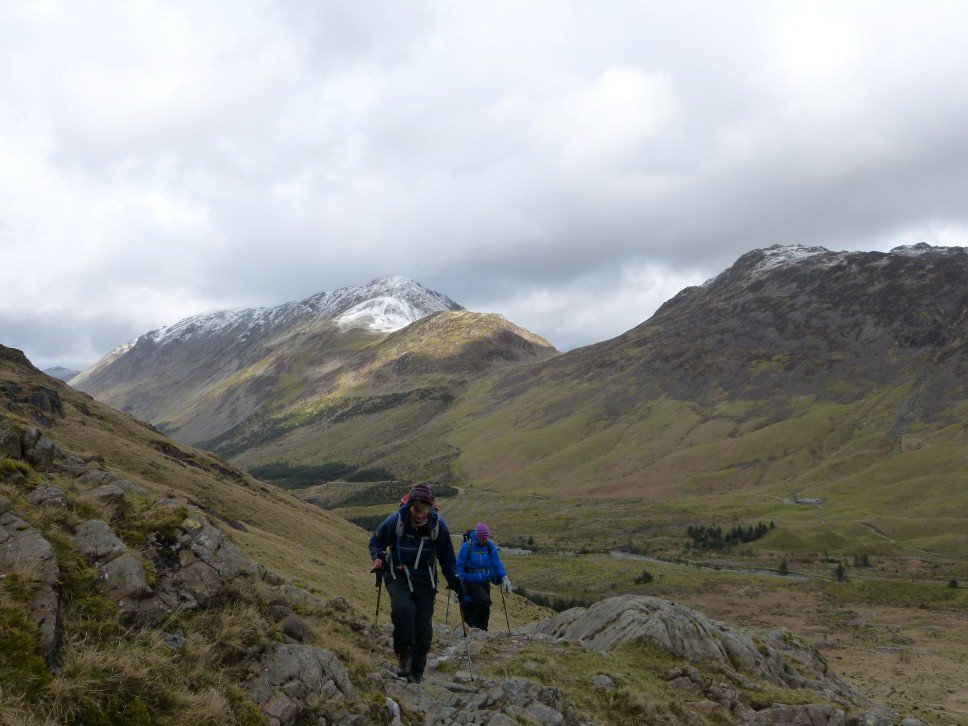 On the climb up the pass looking back to the High Stile ridge.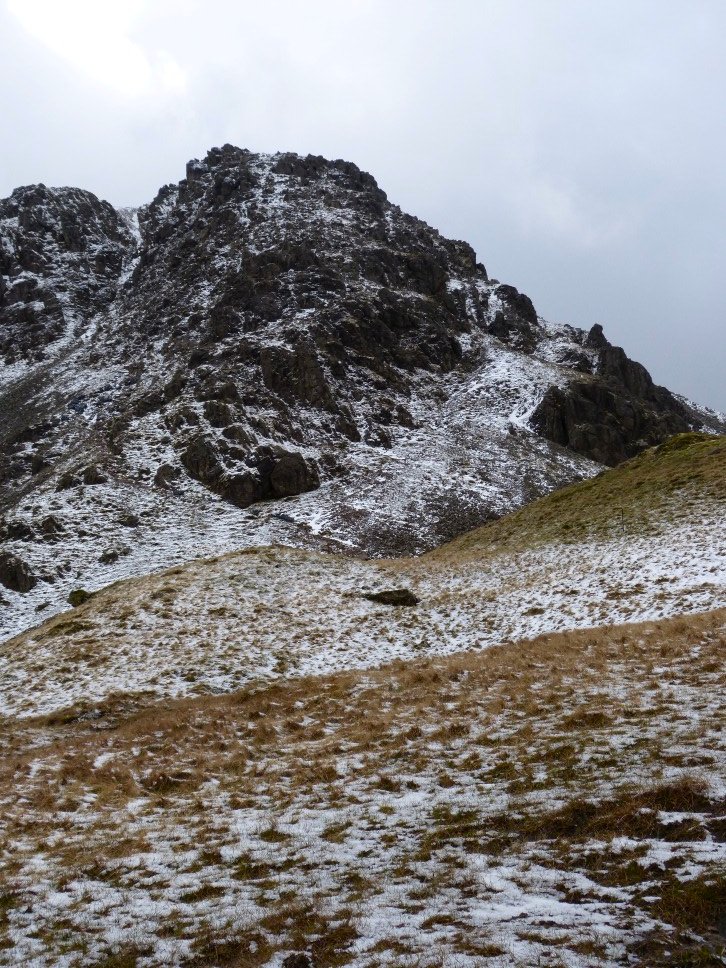 This is the end of Kirk Fell and would have been the way we would have come down yesterday afternoon if we hadn't took such a long time on the descent of Great Gable. We did think that in a way we were lucky as we would have been negotiating the very tricky descent in the worst of the weather.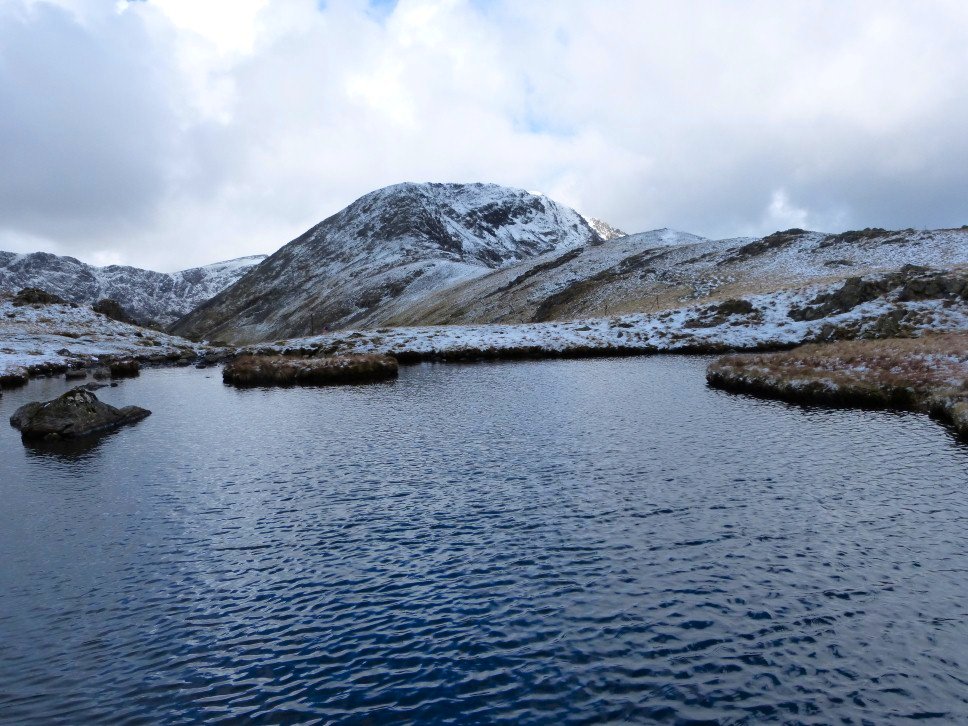 Pillar with Looking Stead in front from Black Sail Pass tarn.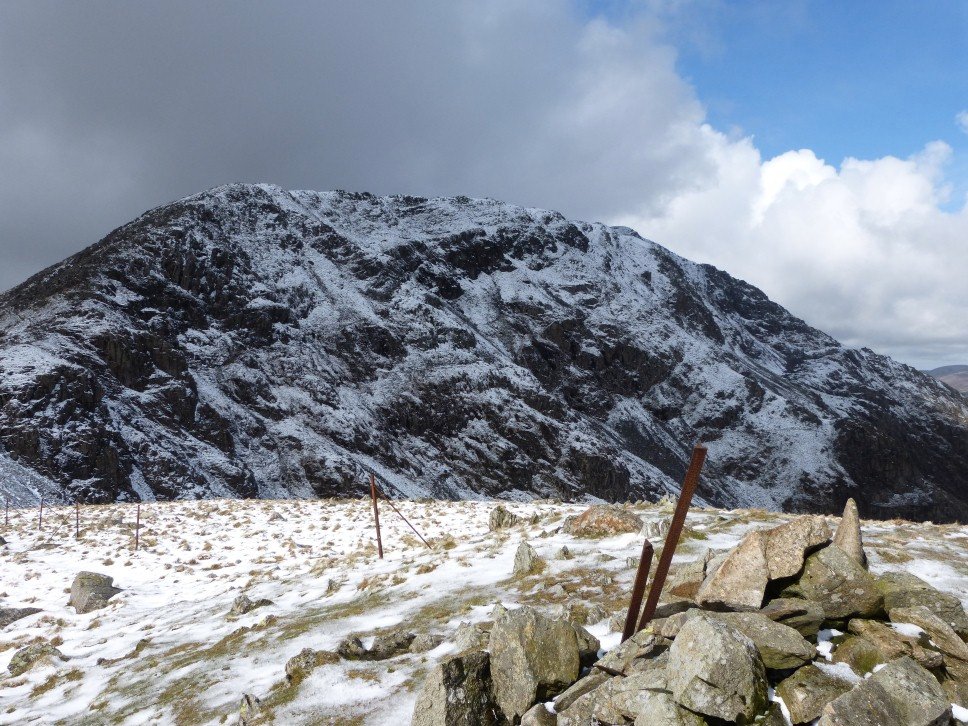 And a sunny Pillar from Looking Stead.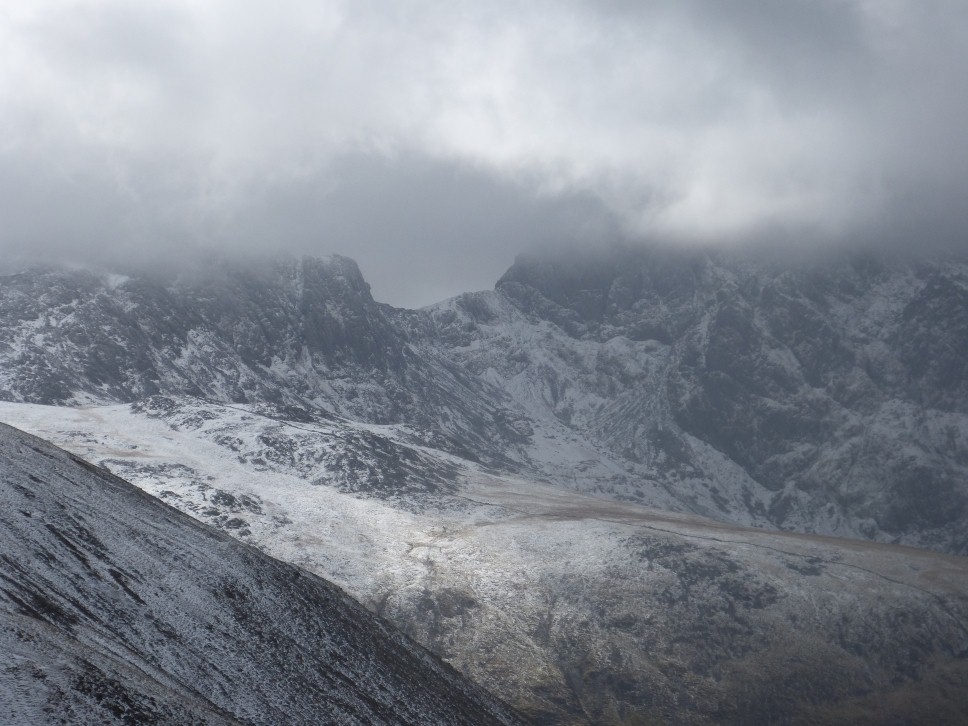 It looks a bit cloudy over the Scafell Pikes. Mickledore is just clear of the clag.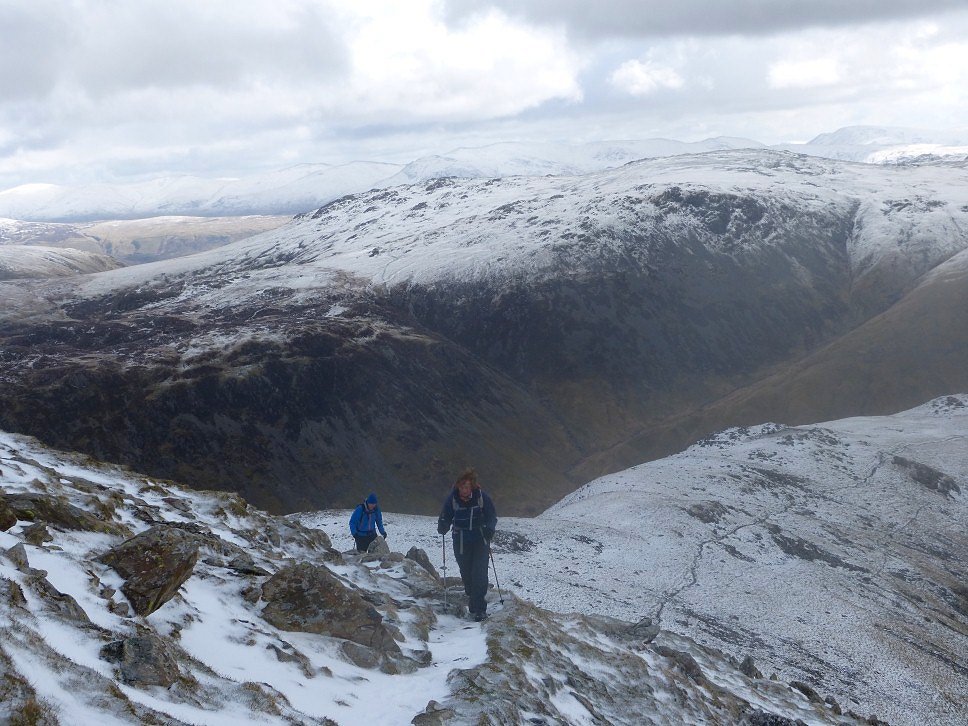 Pillar was well covered in snow as are the Helvellyn fells behind.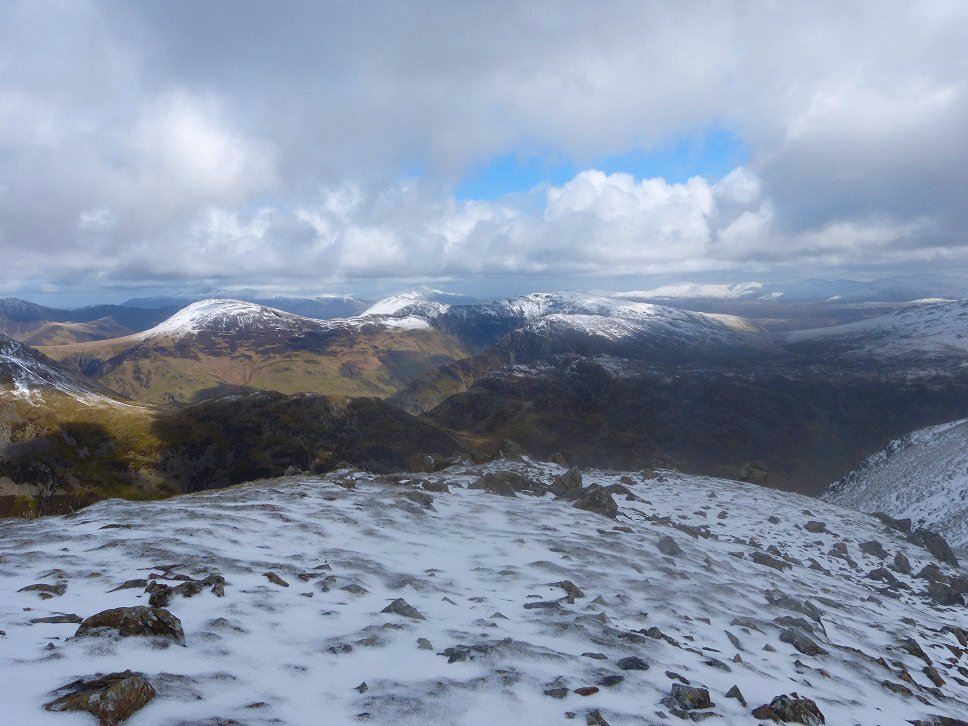 View over Haystacks and Fleetwith Pike to the Robinson fells.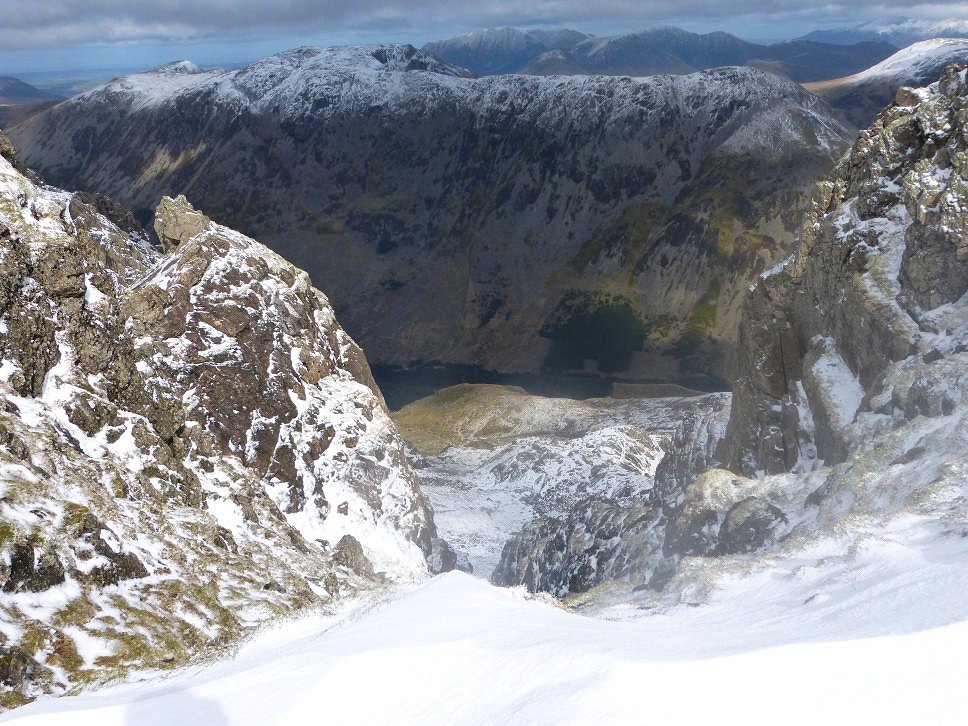 We didn't get to close to the edge as cornices had already formed.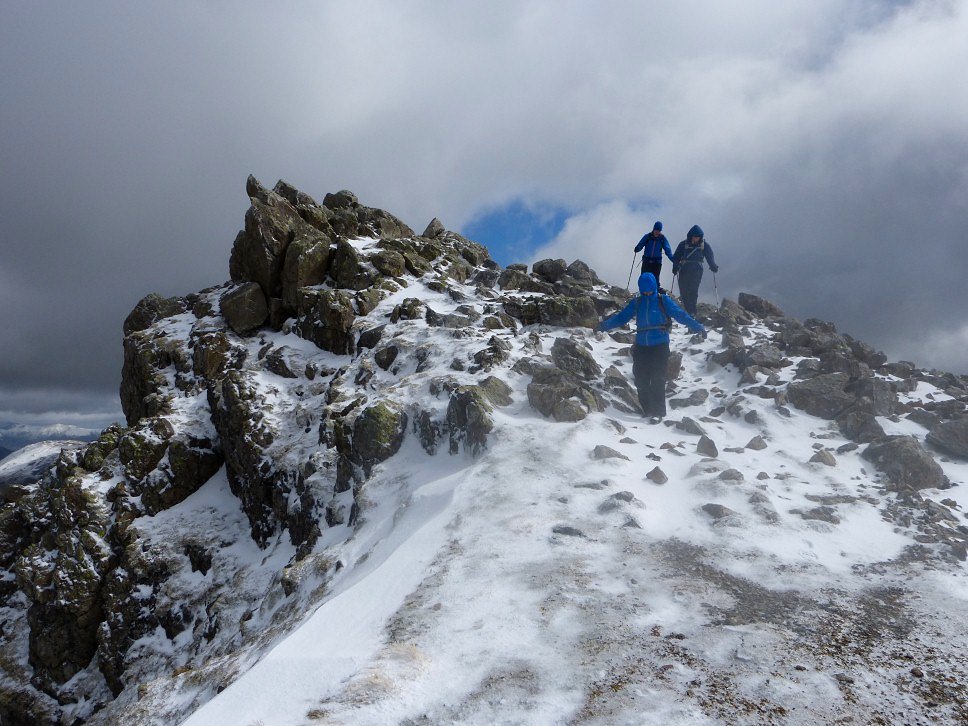 and the wind was blowing in the direction of the drop.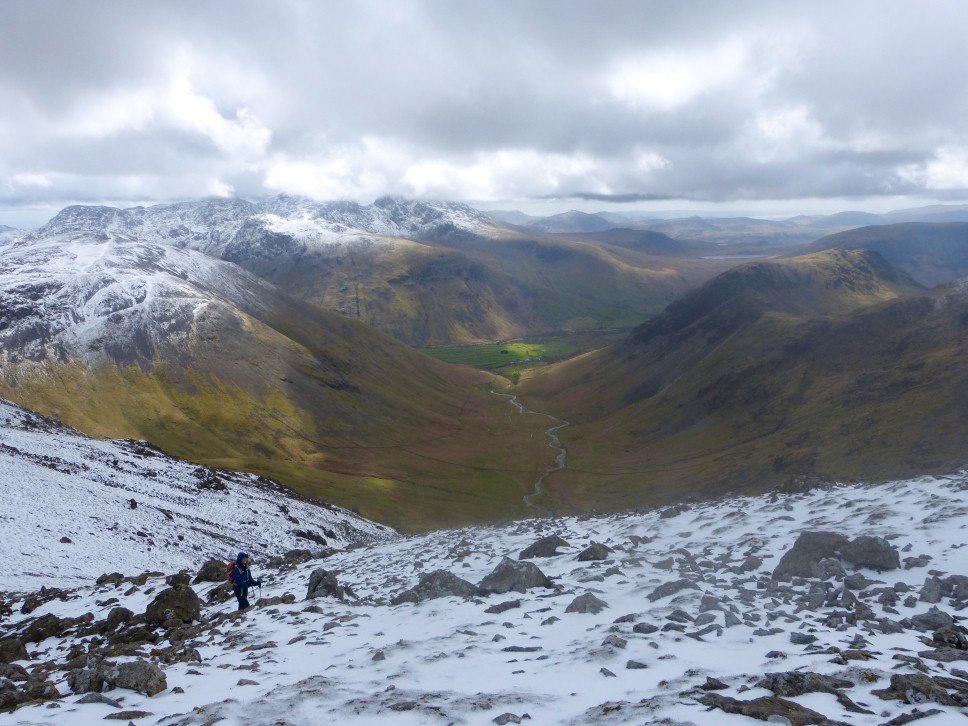 Cracking view down Mosedale.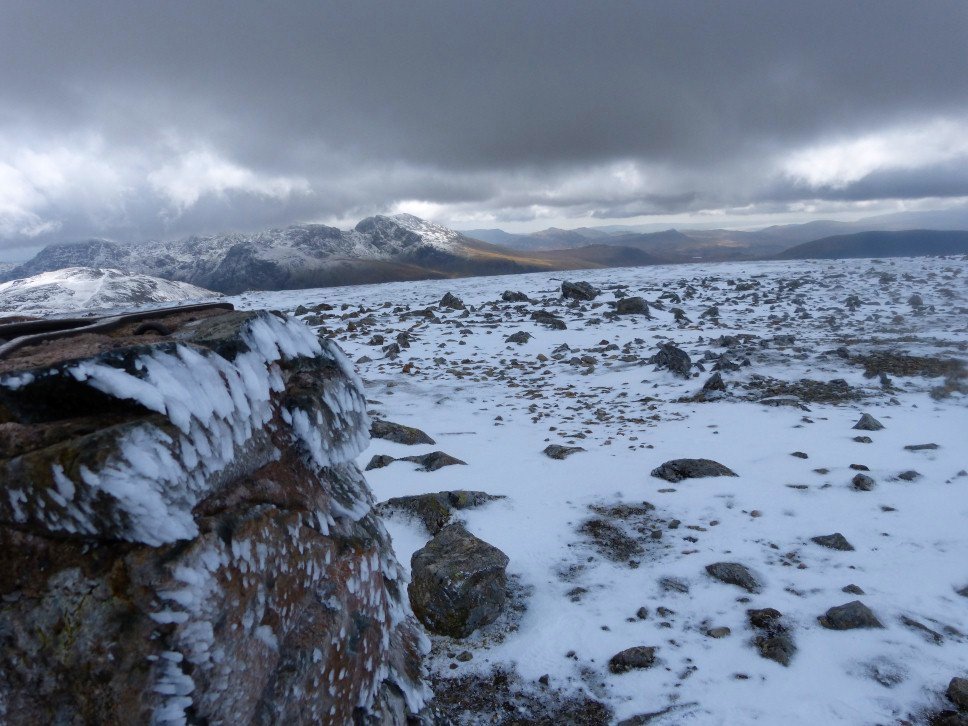 Ice fingers on Pillar trig.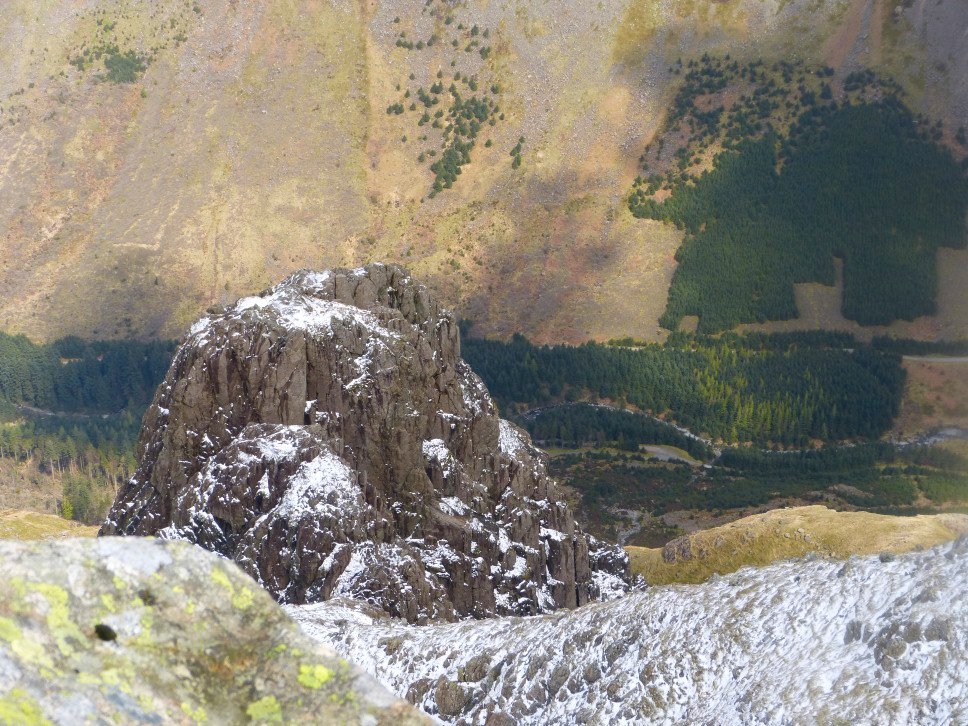 Mighty Pillar rock.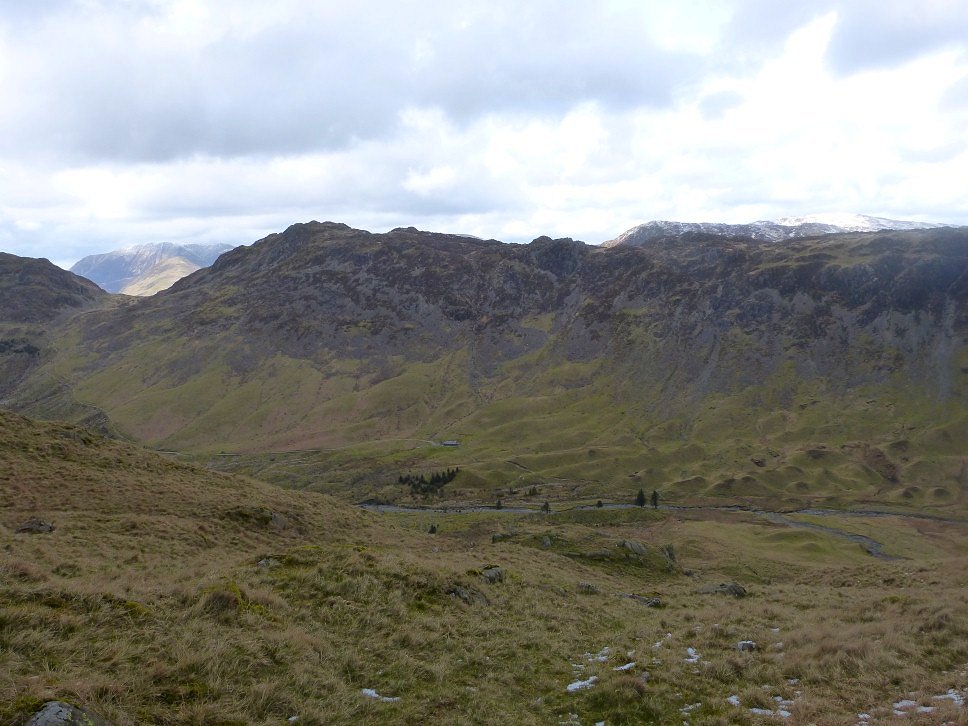 We were really surprised how much the snow had melted in the time it took us to climb Pillar. There was very little on the descent and Haystacks is completely free.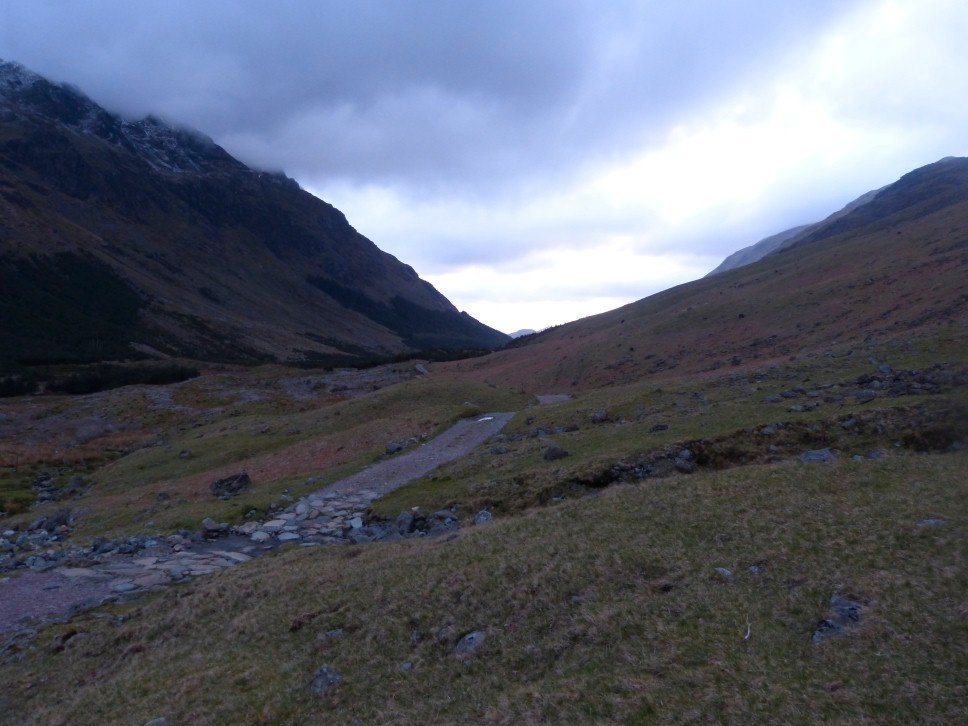 A nice evening gave way to a very stormy night and I was quite pleased I wasn't camping.