WWW.KARLSWALKS.CO.UK
PICTURES AND TRIP REPORTS FROM MY WALKS IN THE ENGLISH LAKE DISTRICT
3 days at Black Sail youth hostel (day 1)
27th April 2015
Route.
Honister -Grey Knotts - Brandreth - Green Gable - Great Gable - Beck Head - Boat How - Black Sail Pass - Black Sail Hut
(about 5 miles 2300ft ascent)
Anne, Sue, Roger and I booked a couple of nights in the isolated Black Sail youth hostel. The weather forecast was giving us great concern though and we very nearly cancelled our trip, but thankfully we didn't and apart from about an hour of driving snow we had cold but fine conditions and a brilliant three days walking.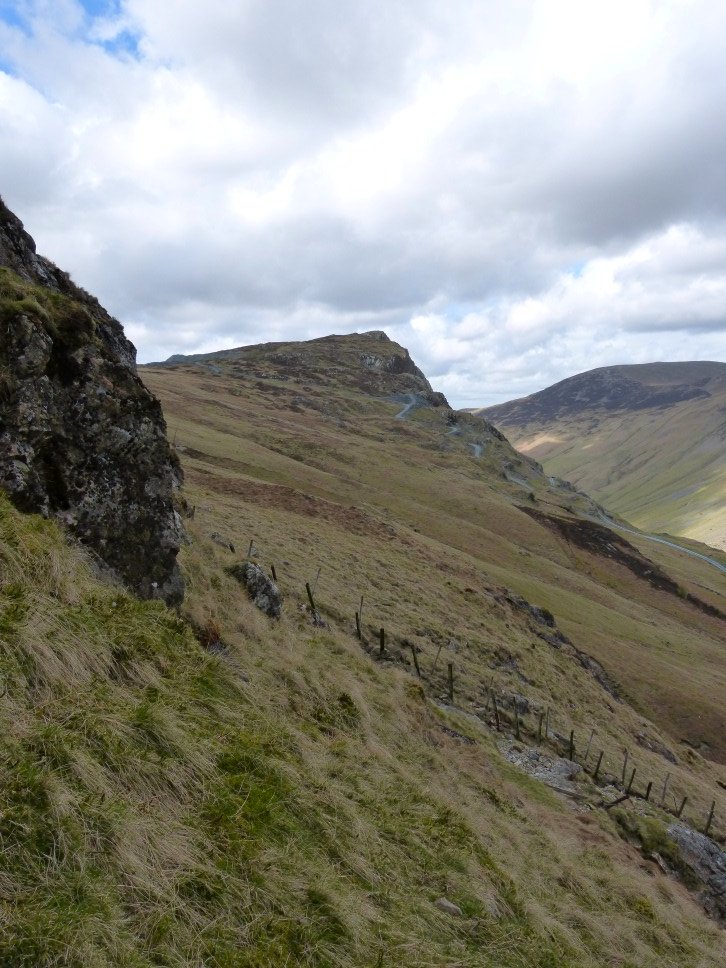 We parked at Honister and started on the " no messing" path straight up to Grey Knotts. This is looking across to Honister Crag from the climb.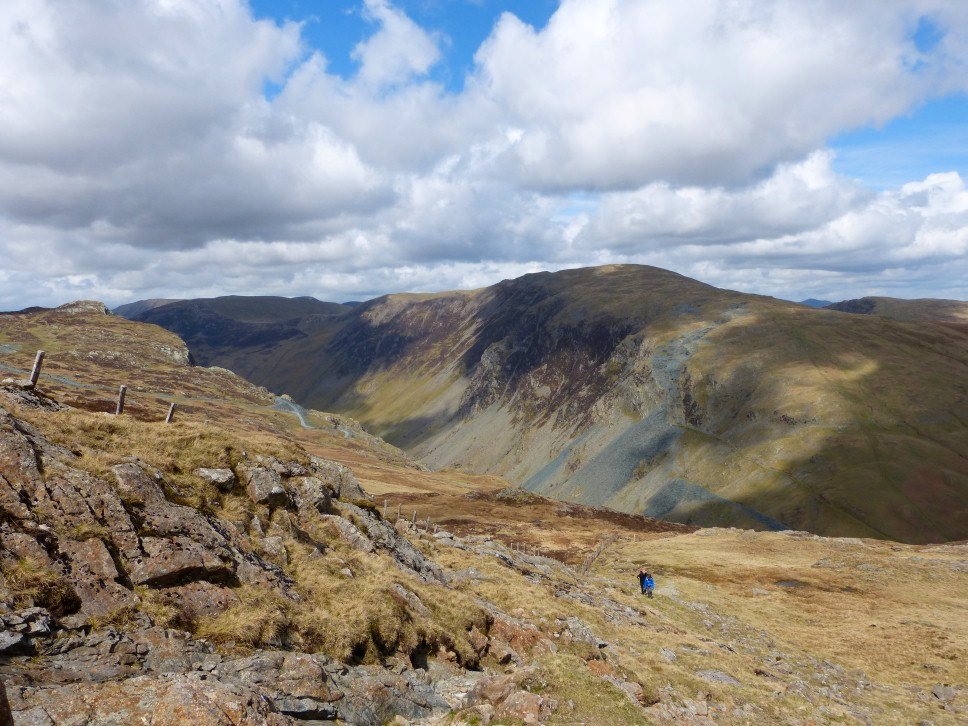 Dale Head across the valley.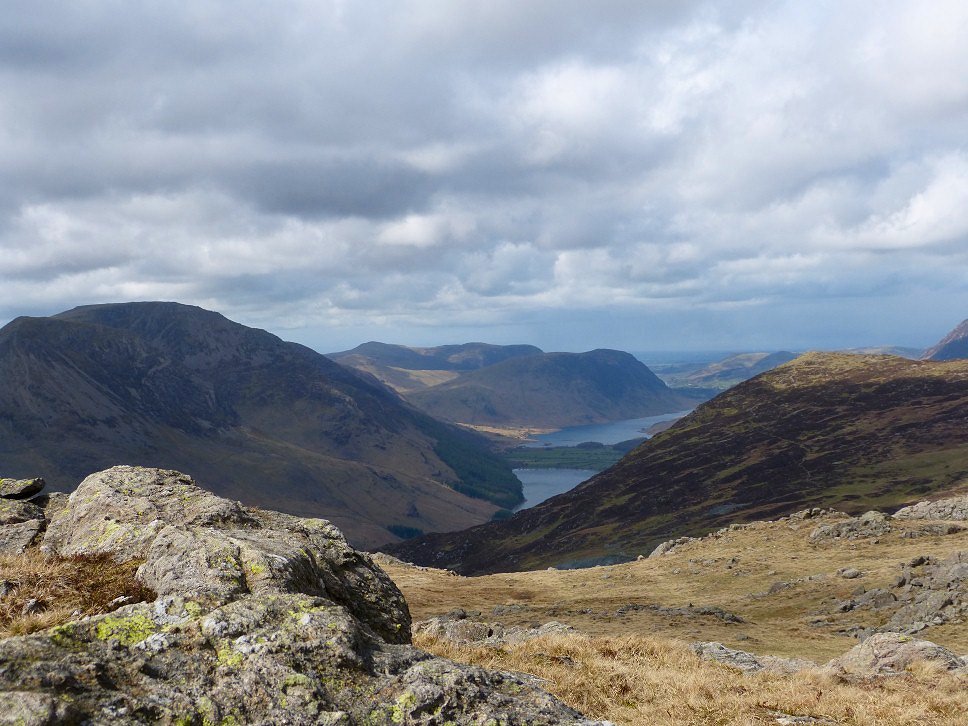 Fine view of a small section of Buttermere between Fleetwith Pike on the right and High Crag on the left then Crummock Water with Mellbreak looming over.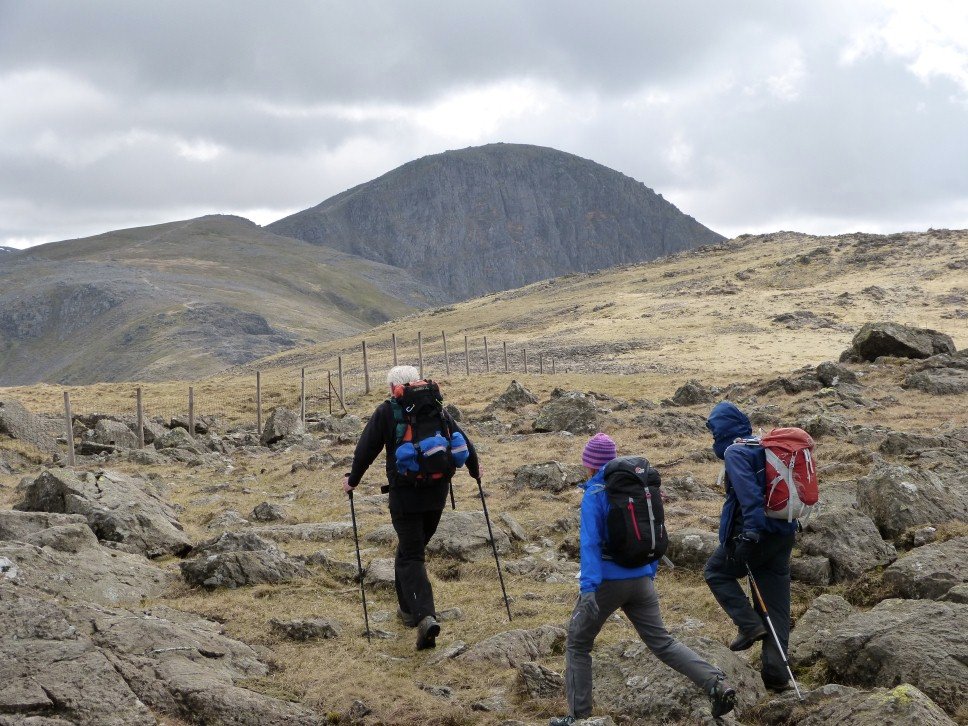 Leaving Grey Knotts now and heading for Great Gable via Brandreth and Green Gable.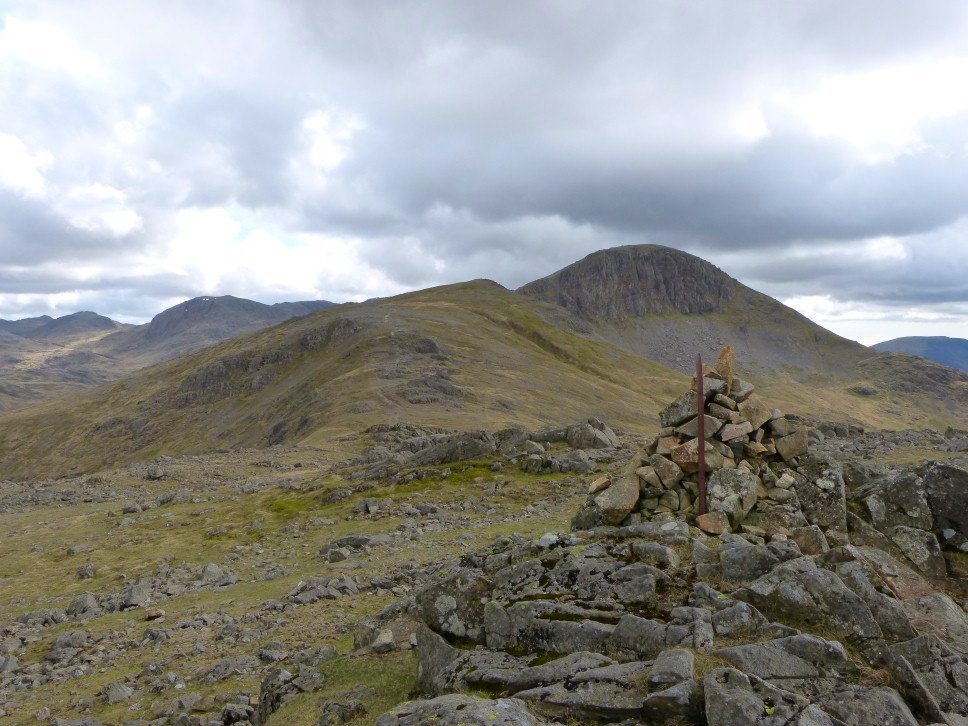 The Gables. One looking green and one looking great.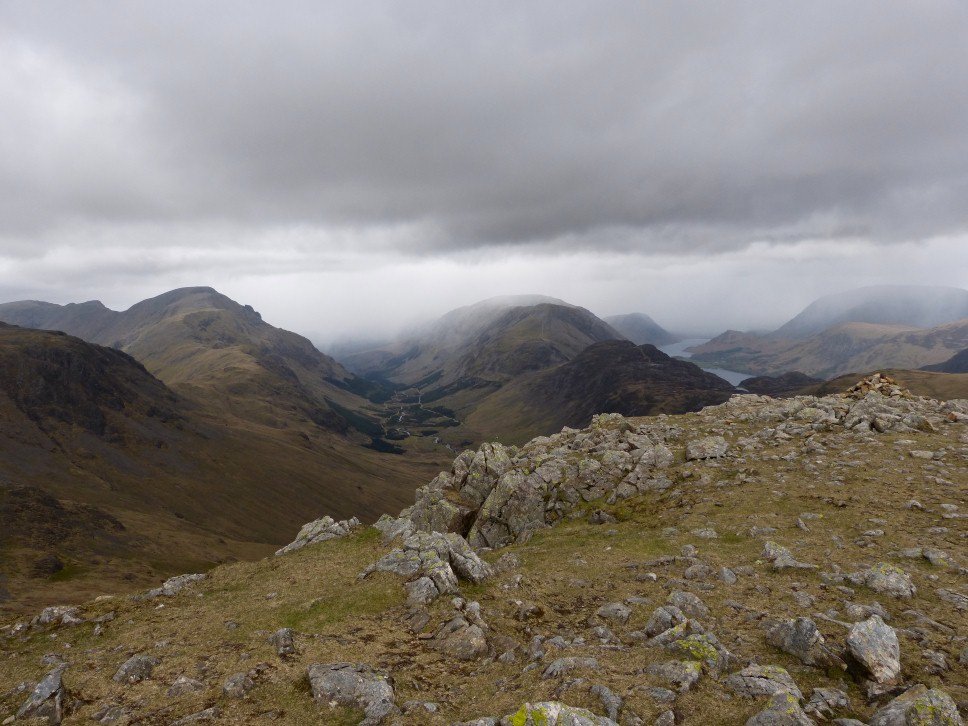 This load of bad weather came along Ennerdale but thankfully passed us by.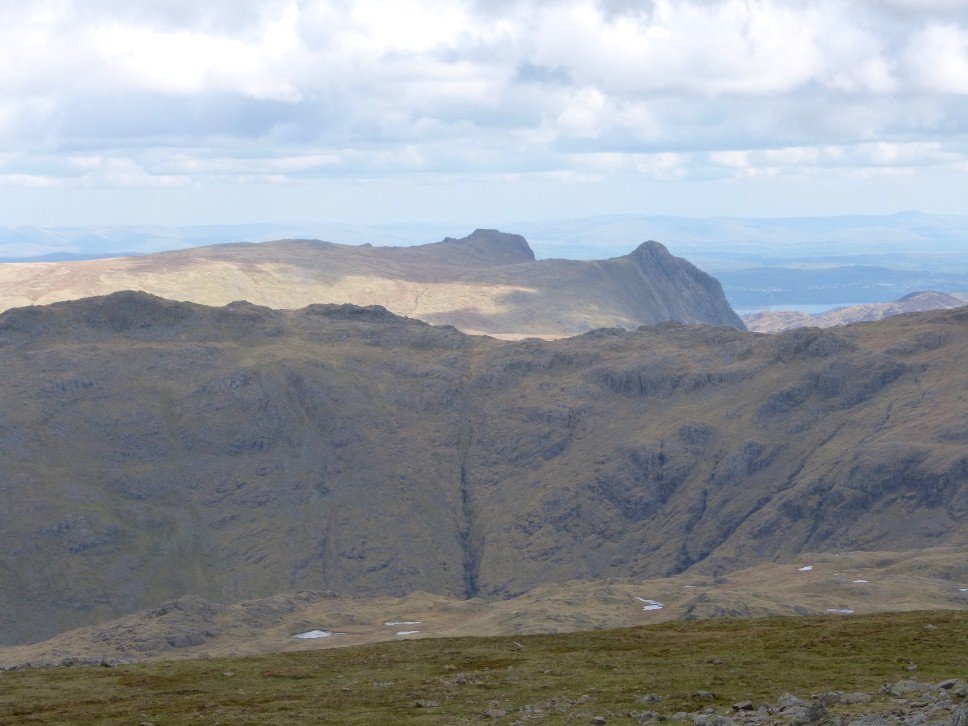 The cold air meant great viewing. The Langdale Pikes
And Scafell Pike.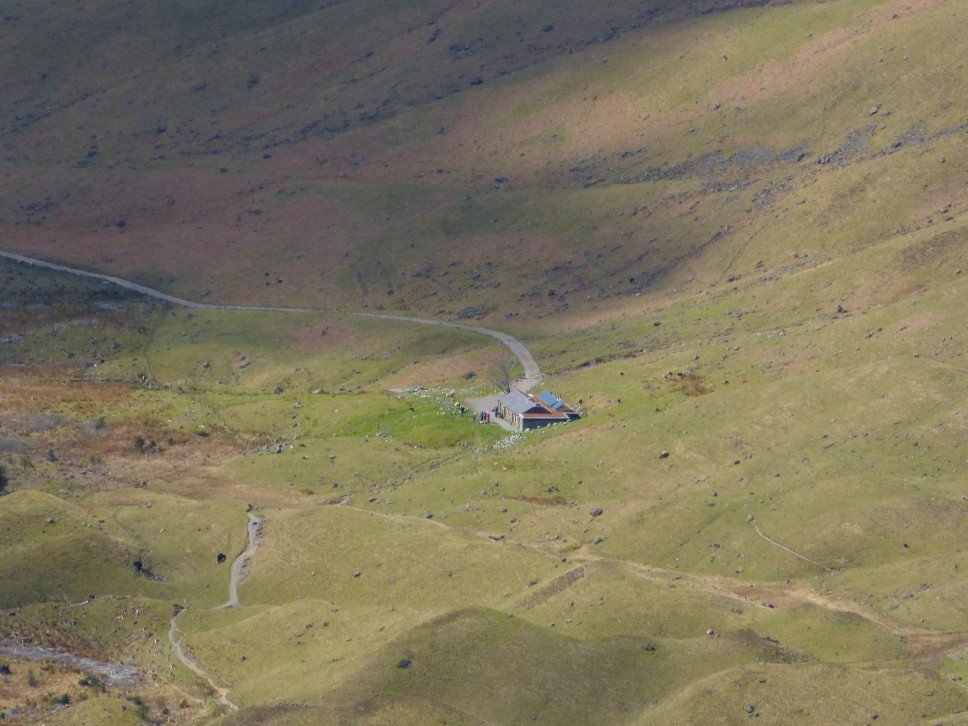 Our home for the next couple of days.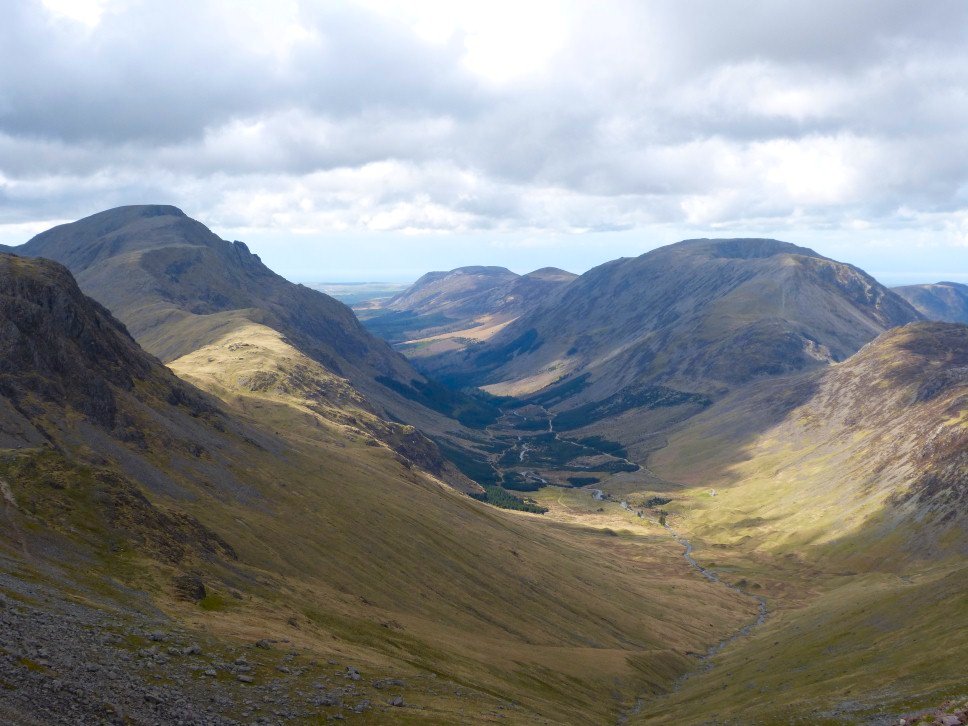 Long range view along Ennerdale from Windy Gap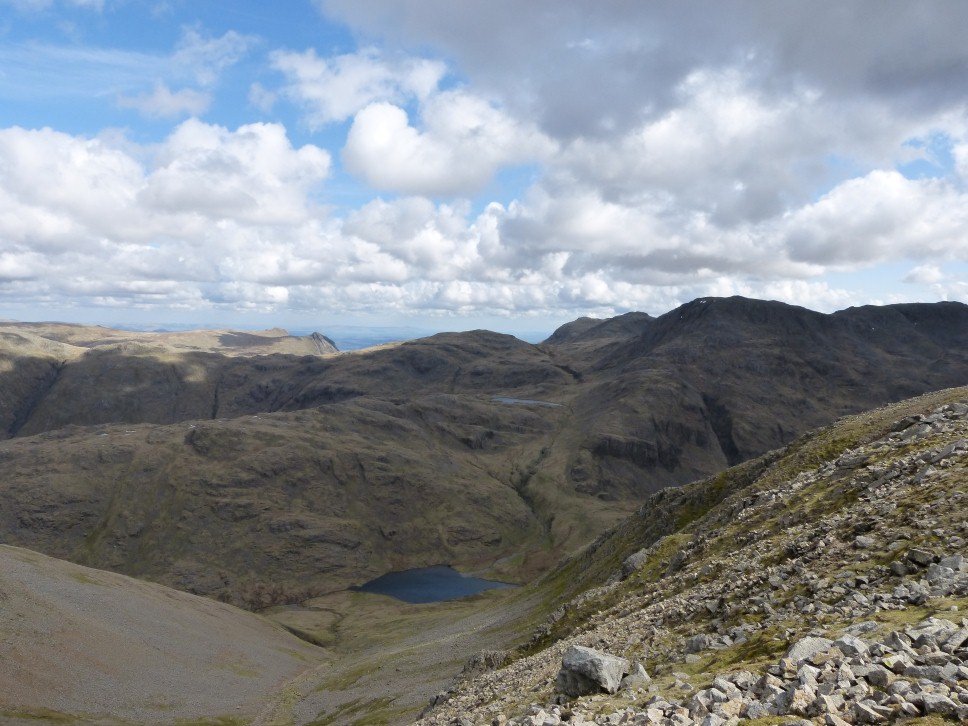 Styhead tarn with Sprinkling tarn above from the climb to Great Gable.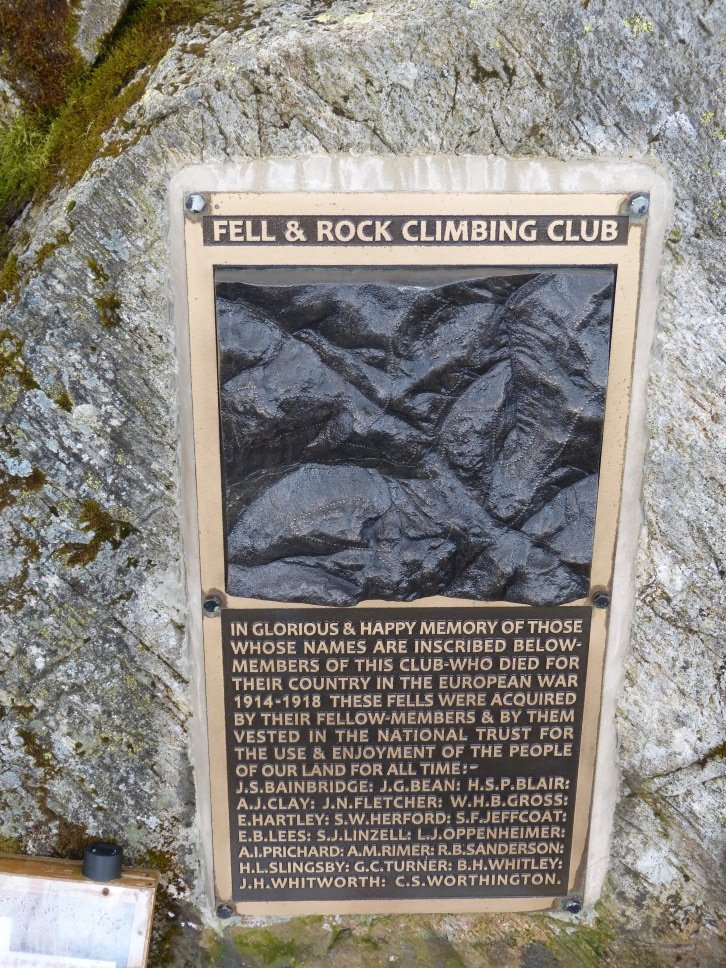 The FRCC memorial at the top of Great Gable.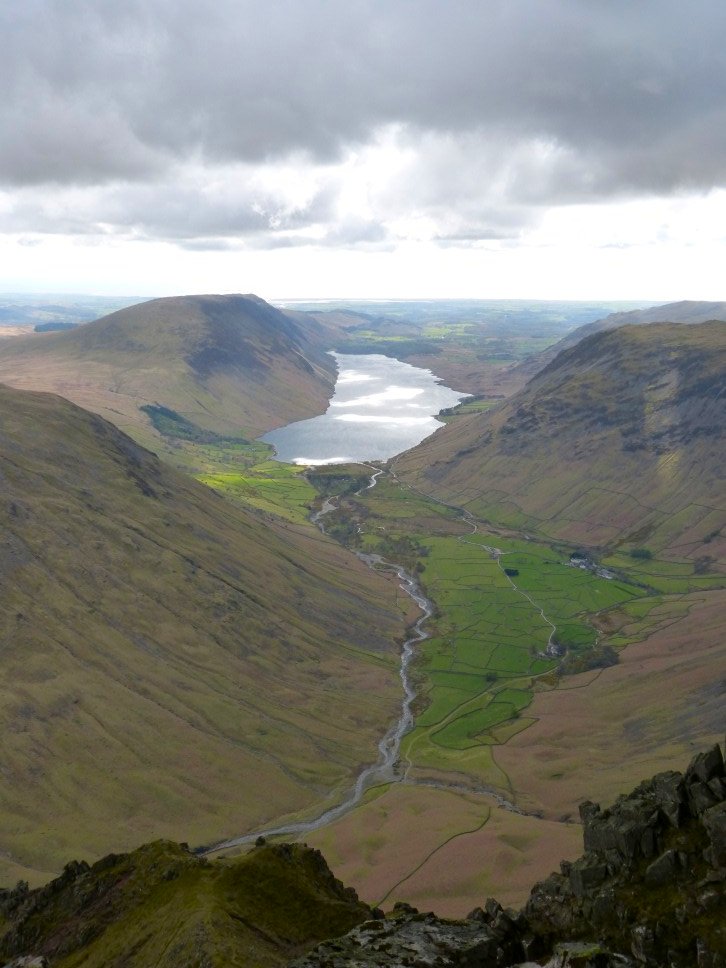 The view of Wasdale Head and Wastwater from the Westmorland cairn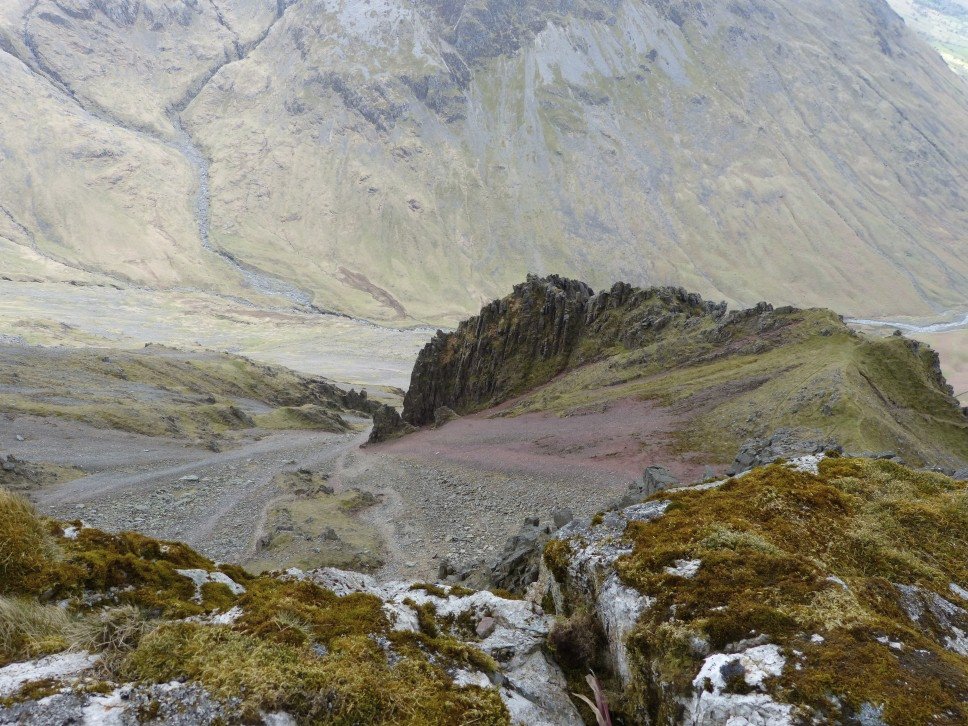 Looking down on Tophet Bastion, the wall of Great Napes and the scree run of Great Hell Gate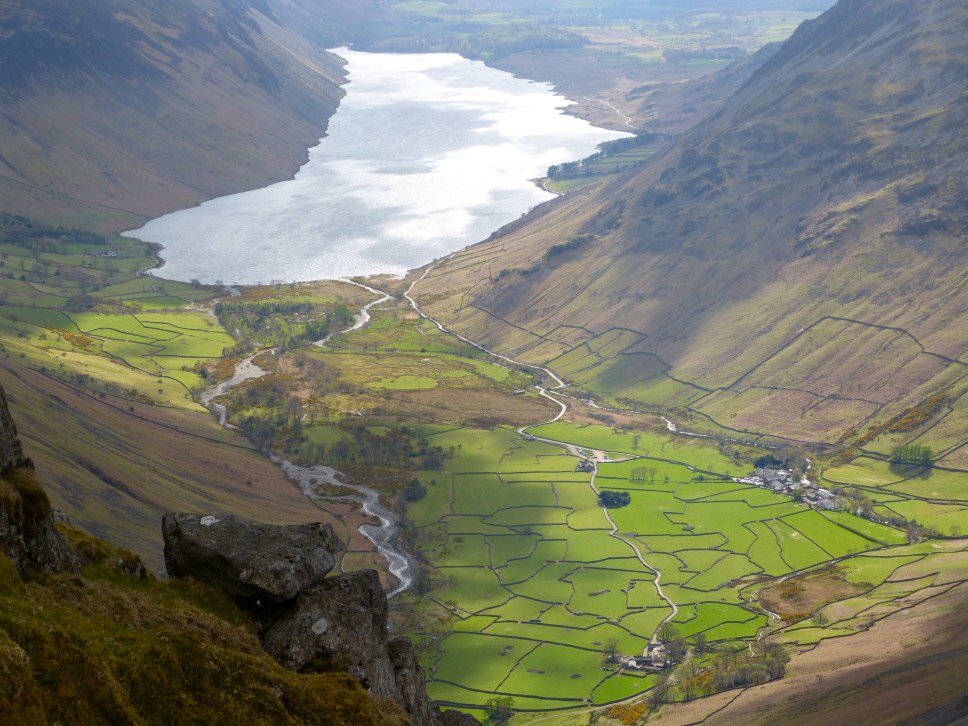 A closer look at the field system of Wasdale Head. Things went a bit pear shaped on the way down to Beck Head. I have only been down this way once and I turned down following the first cairns I came to when I should have carried on a little further around the top of Gable. The path started out ok but then deteriorated into a horrible scree slope which took us ages to get down.
We had planned on carrying on over Kirk Fell but after our scree trauma we decided to take the path around the fell under Boat How Crag. The weather caught up with us here, first with hail then proper snow flakes so we were glad to reach the hostel and just in time for tea.