WWW.KARLSWALKS.CO.UK
PICTURES AND TRIP REPORTS FROM MY WALKS IN THE ENGLISH LAKE DISTRICT
3 days at Black Sail youth hostel (day 3)
29th April 2015
Route.
Black Sail Hut - Scarth Gap - Haystacks - Drum House - Honister
(about 3.5 miles 1400ft ascent)
After another very convivial evening followed by a stormy night we only had the short walk back to Honister to tackle today. We made more of a day of it by going via Haystacks though.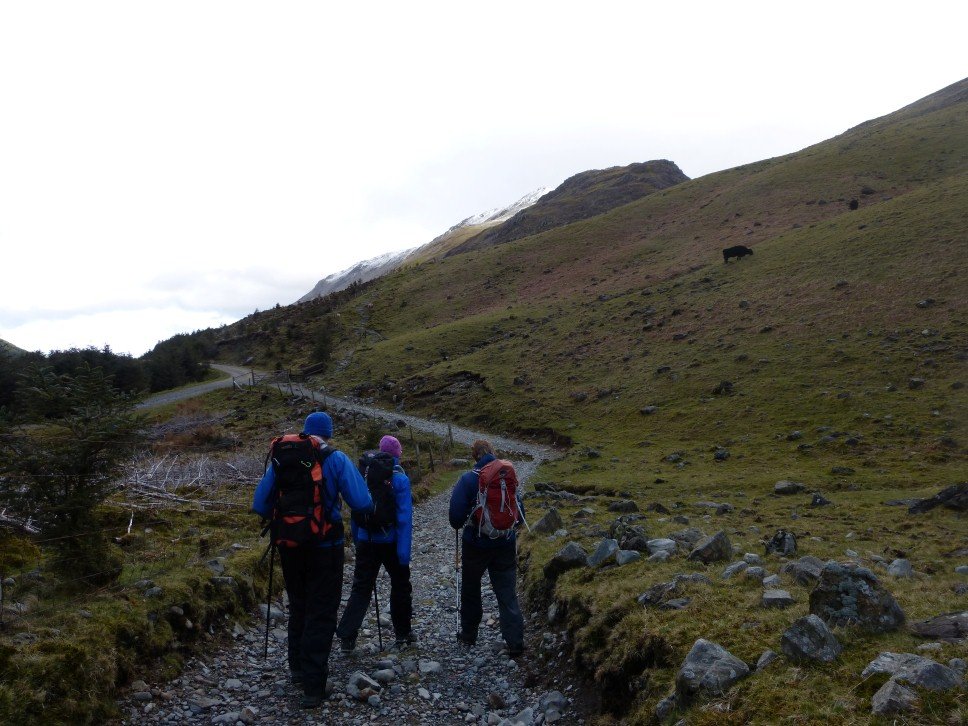 The high tops had regained a little of the melted snow overnight but the valley was clear.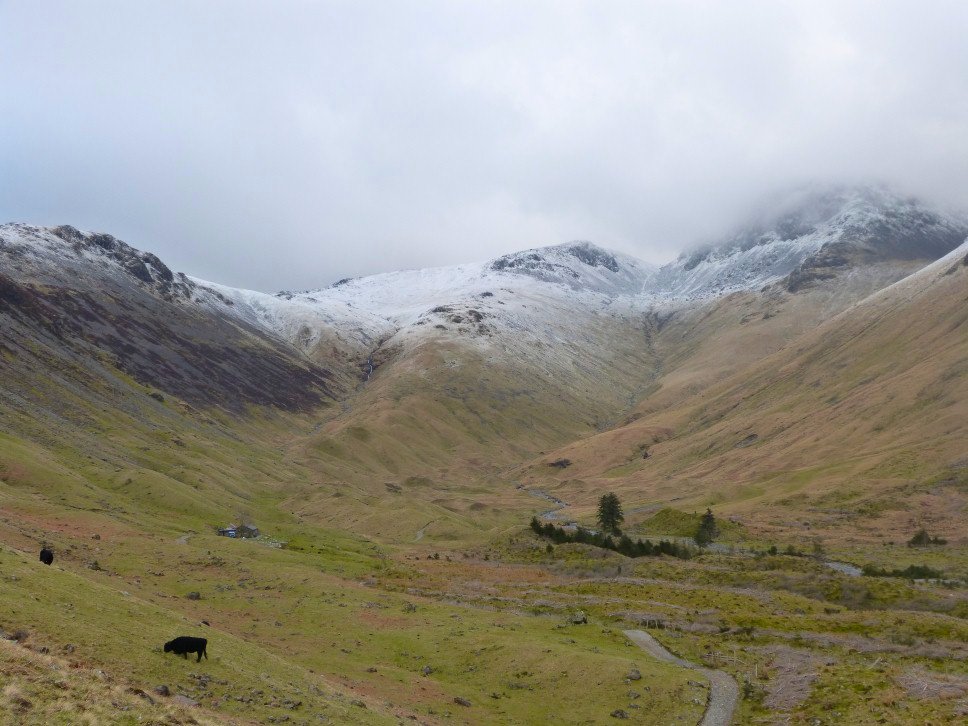 Looking back to the hostel nestled in the fold of the land.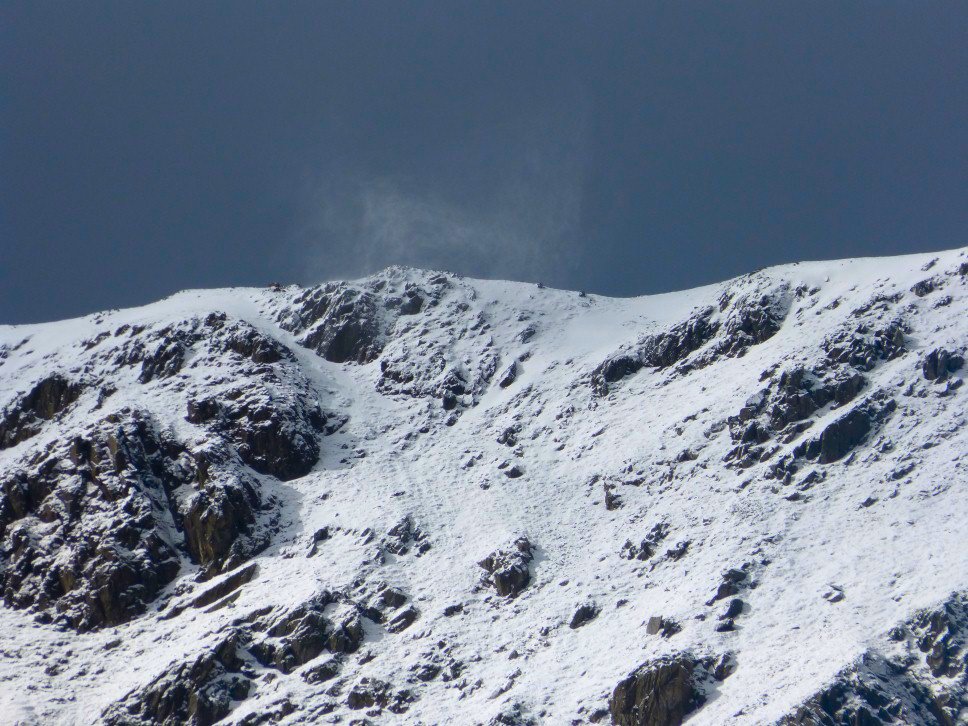 Spindrift blowing on Pillar..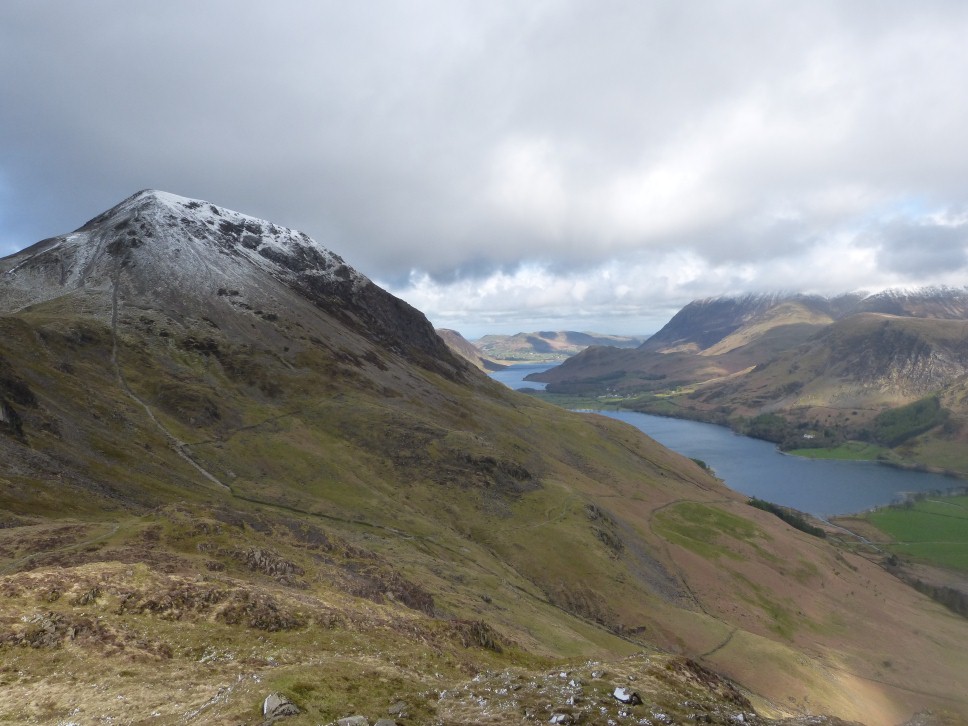 Beautiful Buttermere and the fells around are revealed as we reach the top of the pass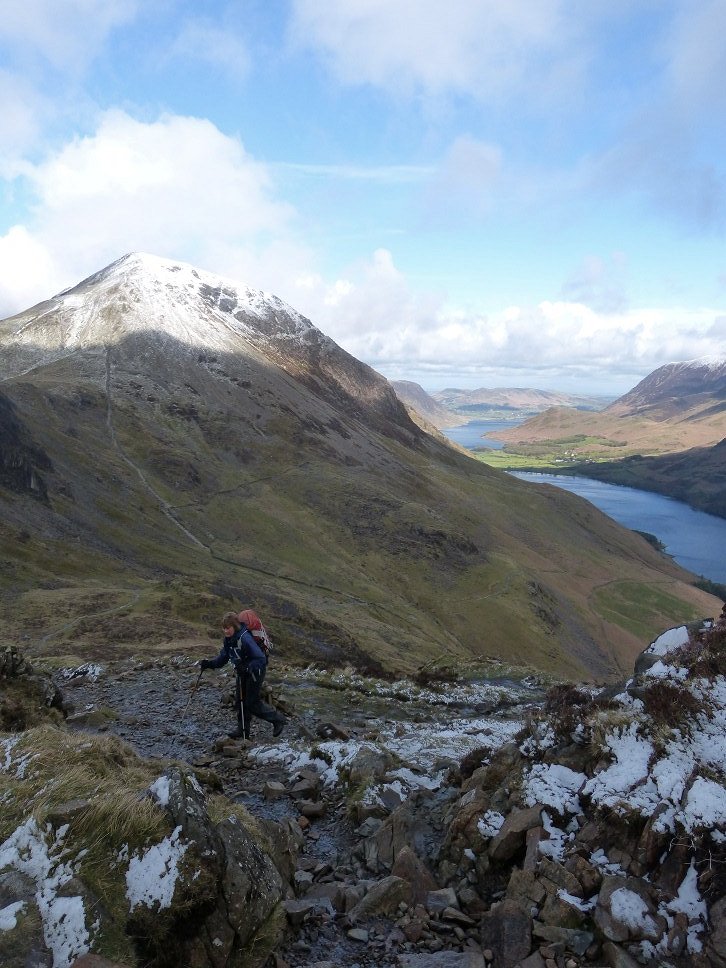 Sue with Gamlin End High Crag Behind her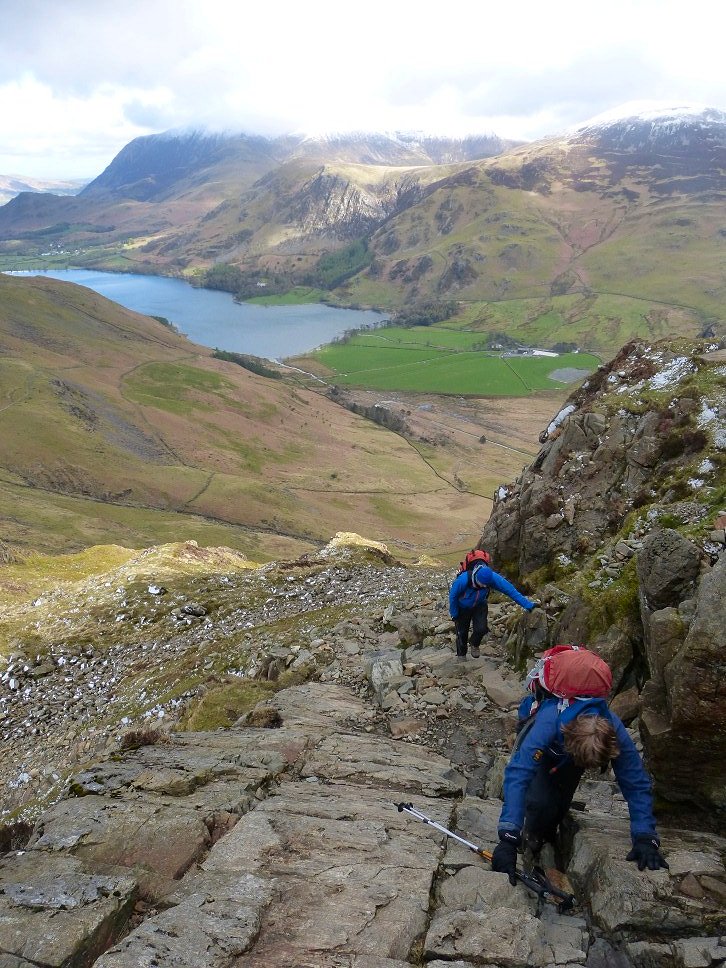 It's an enjoyable but quite tricky in places climb up to Haystacks.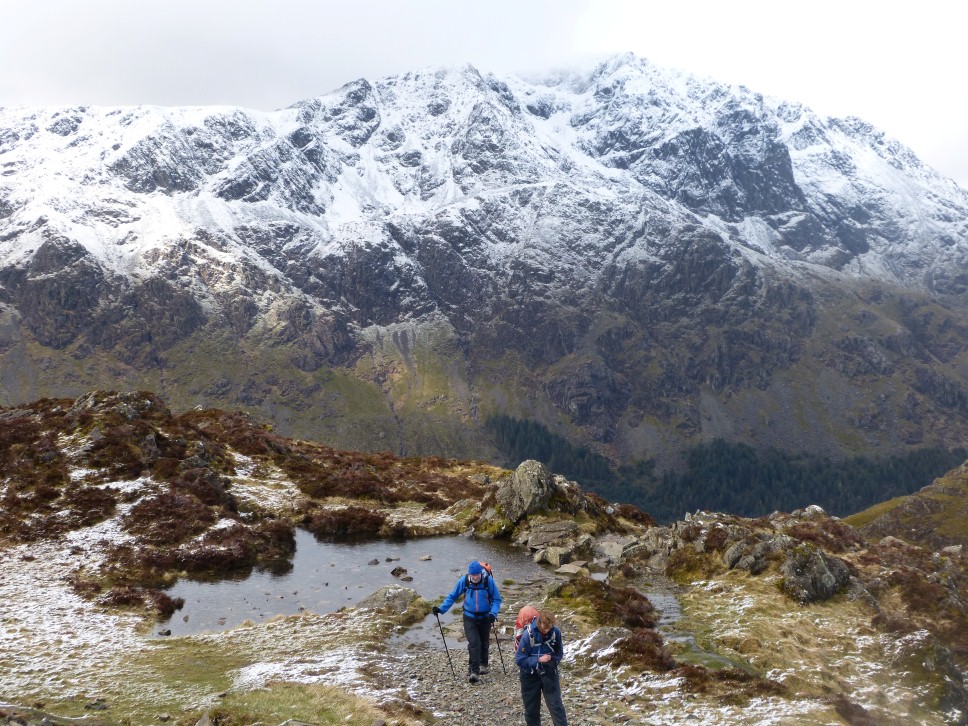 Pillar across the valley from near the top.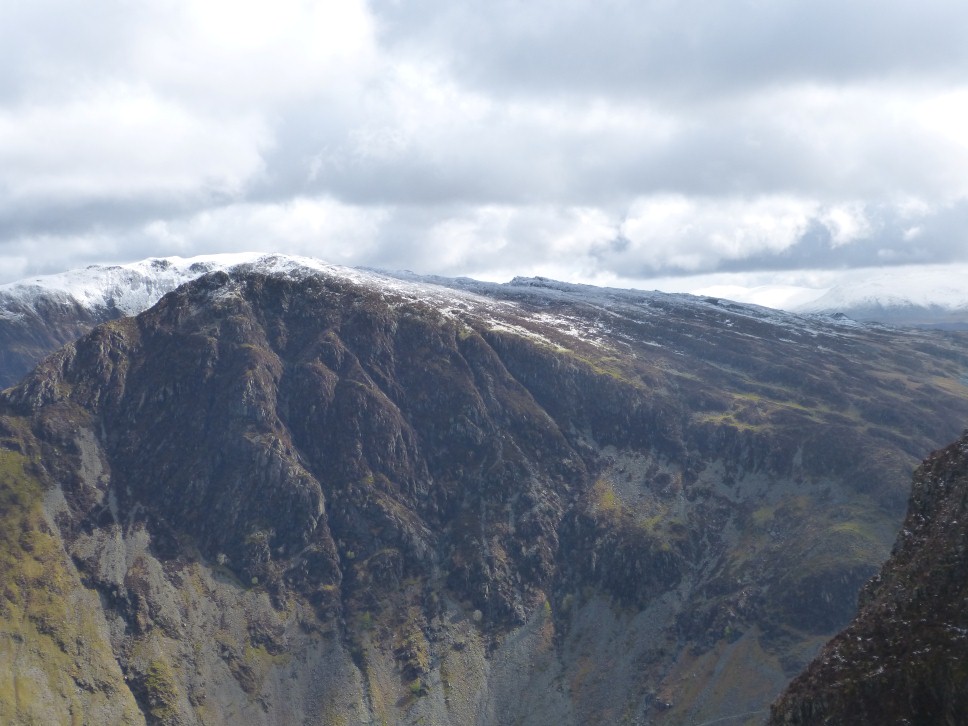 And the huge cliffs on the side of Fleetwith Pike from the same place.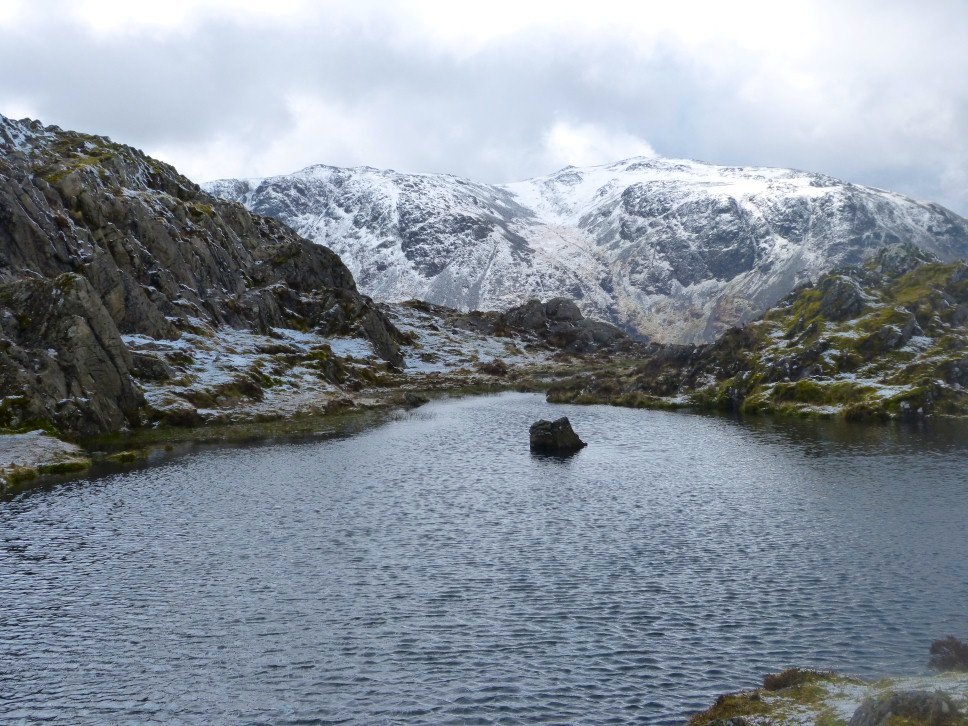 Pillar again this time seen across the Haystacks summit tarn.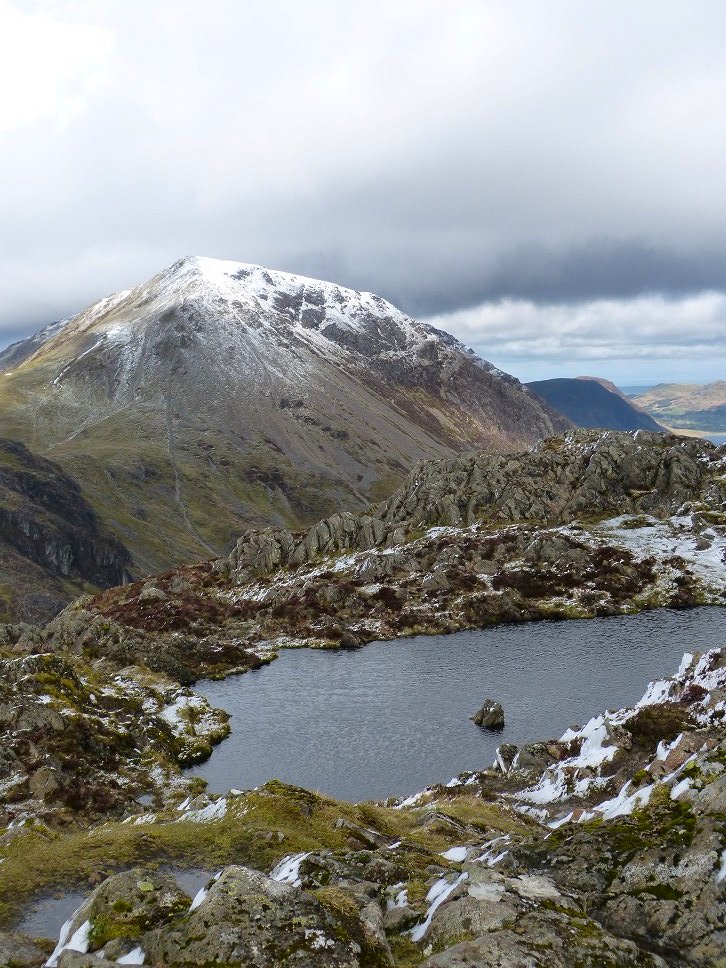 Looking the other way across the tarn to High Crag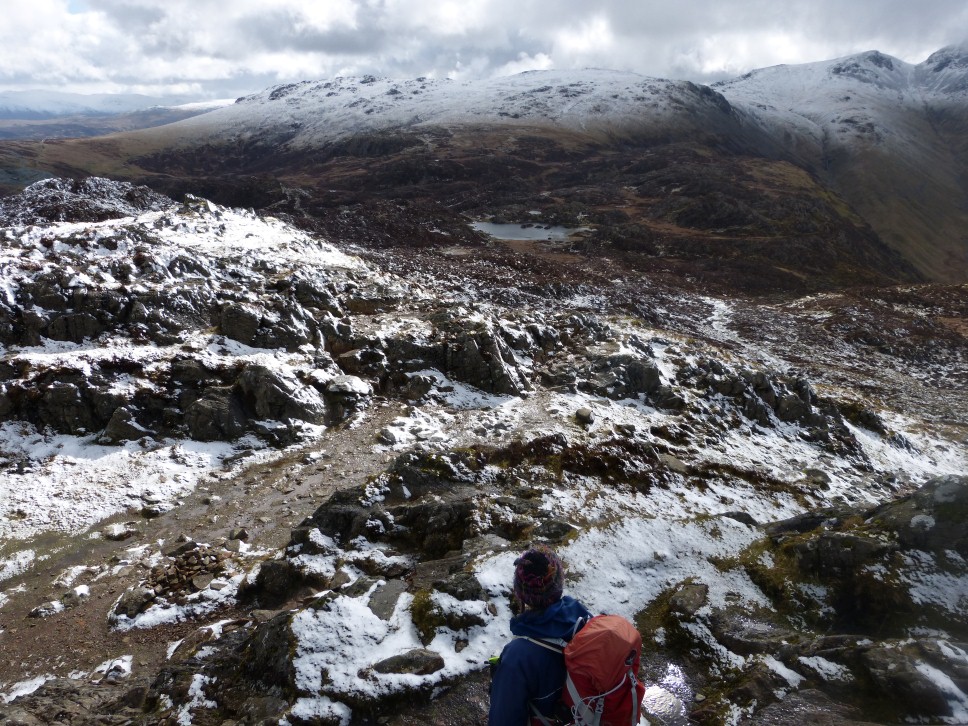 Heading down from the very top. Innominate tarn in the distance.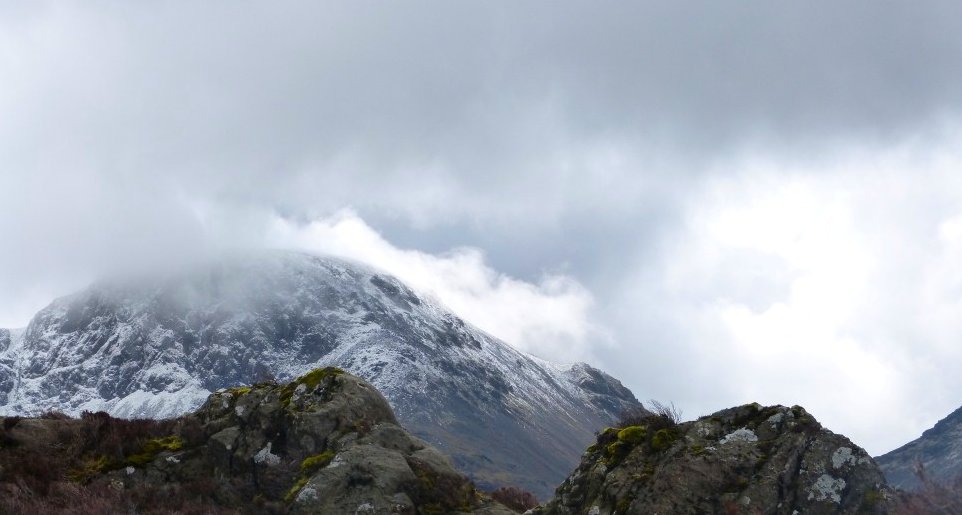 Dramatic cloud rising up the flanks of Great Gable.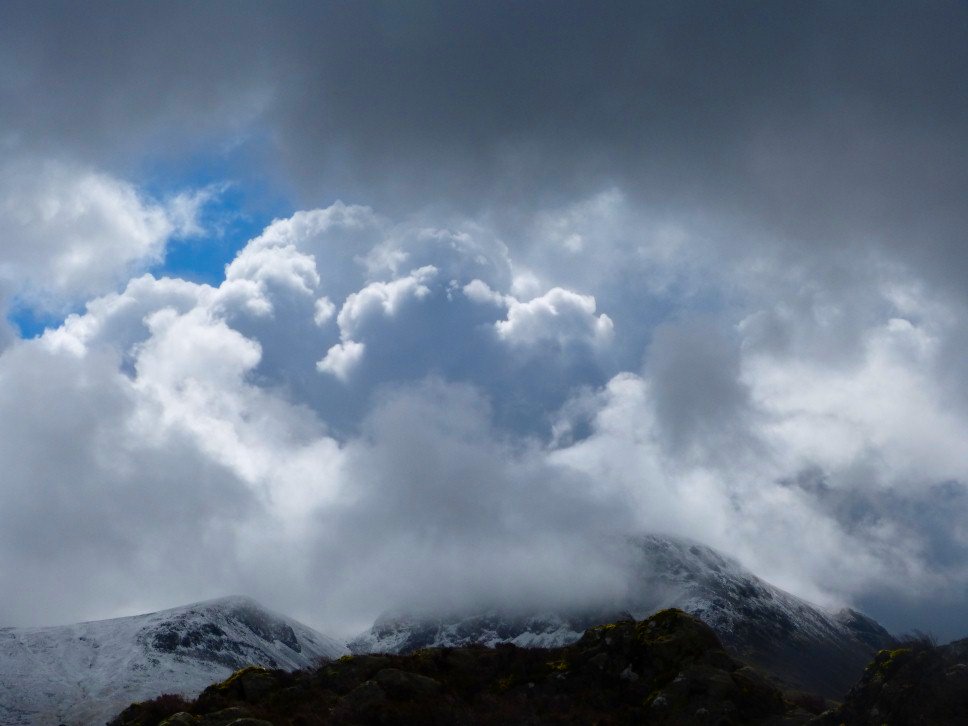 We thought this looked like Gable is a volcano that's just blown it's top.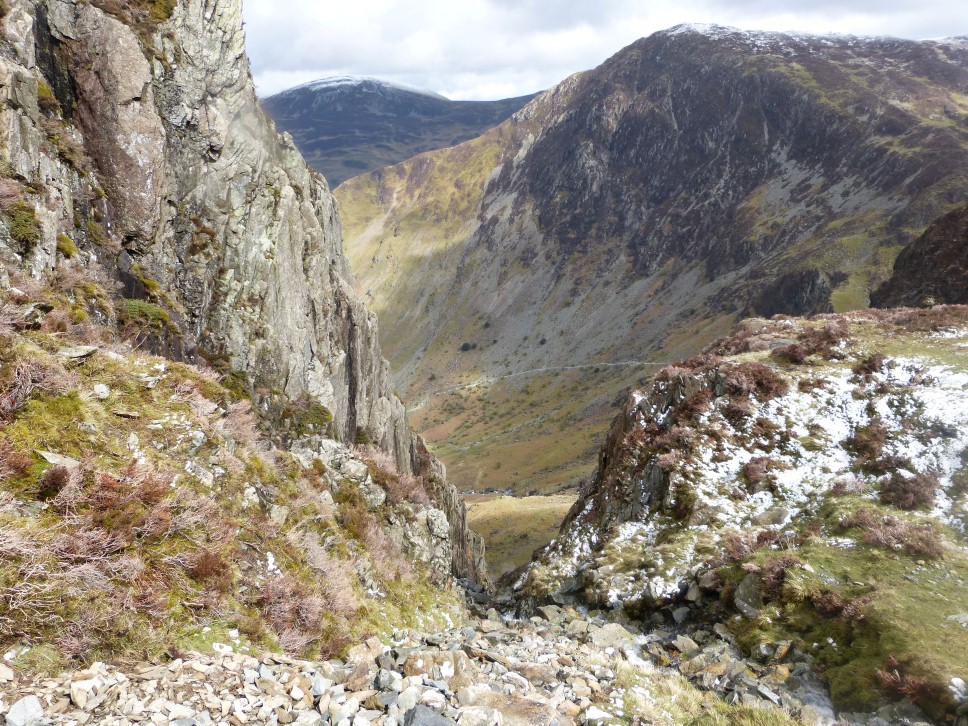 Very steep drop down the gully of Black Beck..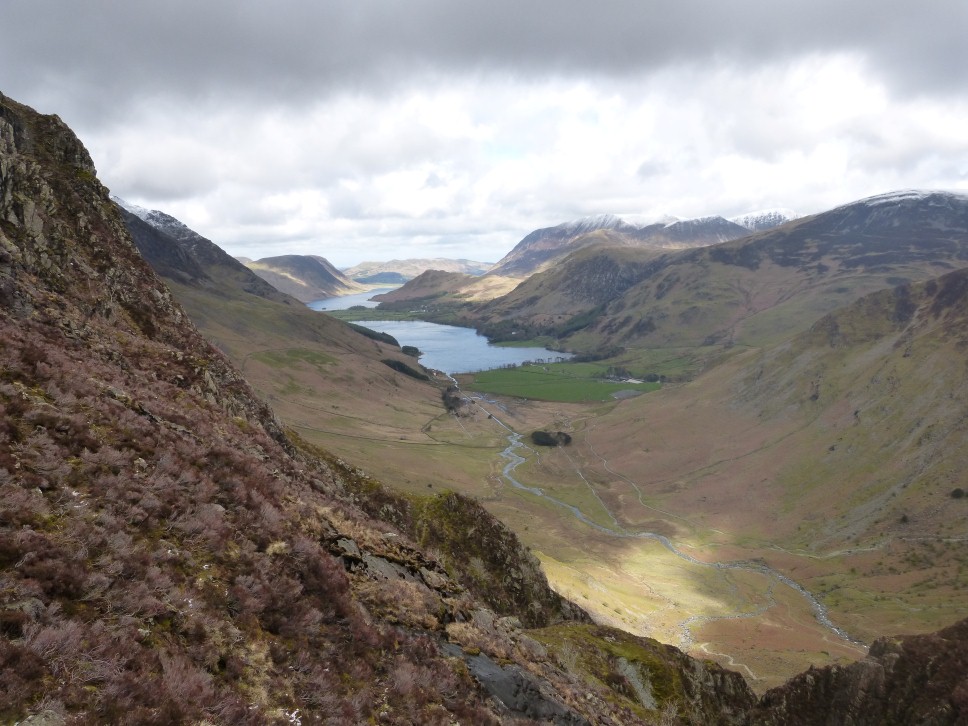 Super views along the Buttermere valley.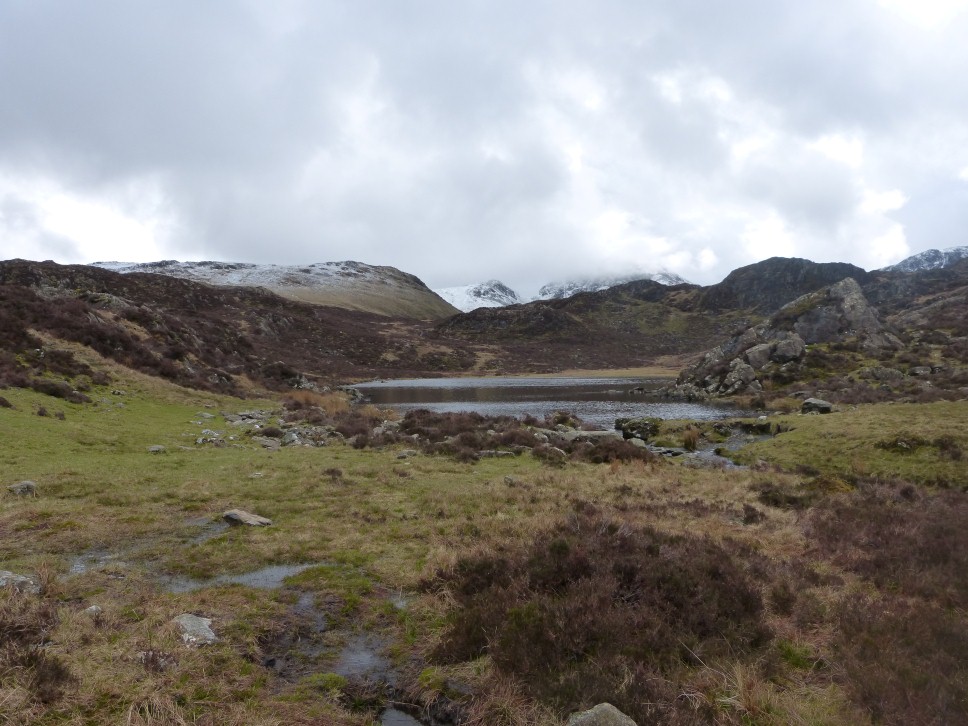 Blackbeck Tarn.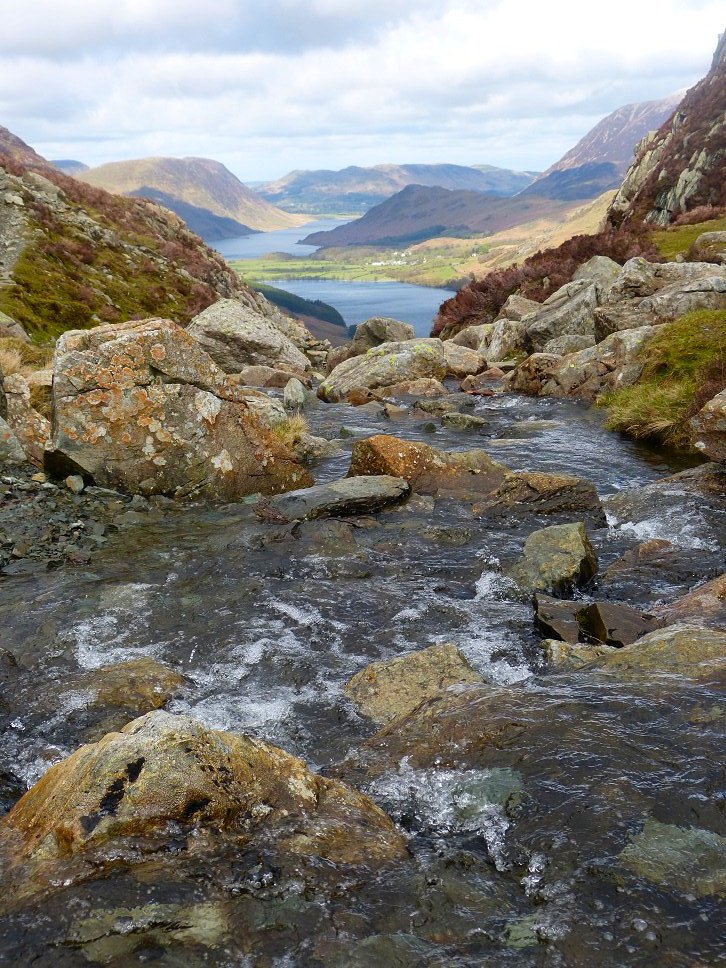 Looking down from the outflow of Blackbeck Tarn.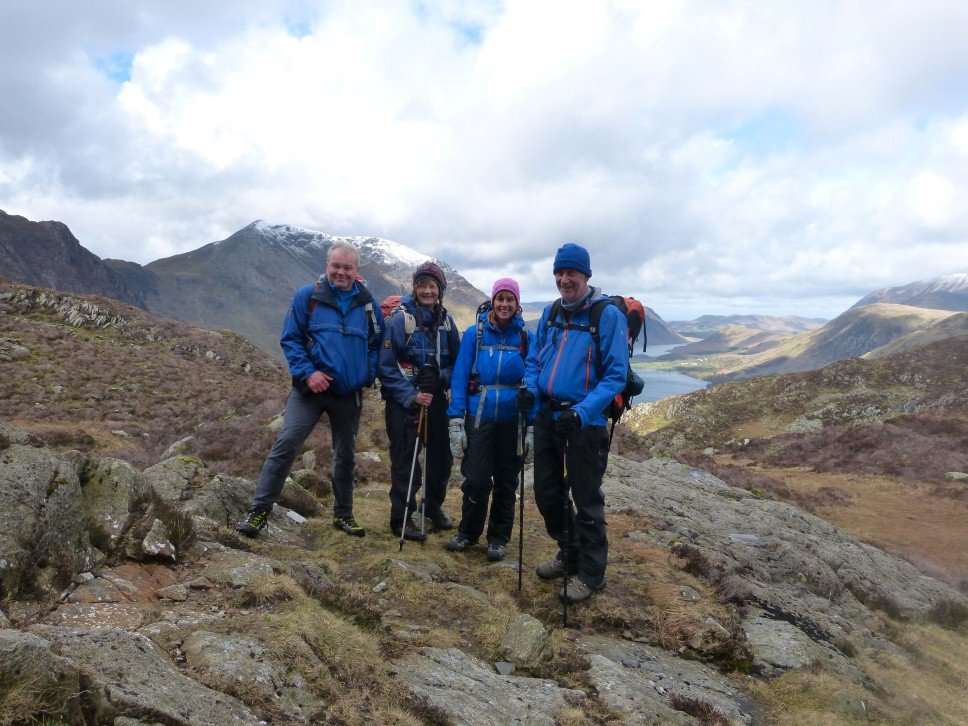 The four amigos. Me on the left then Sue, Anne and Roger.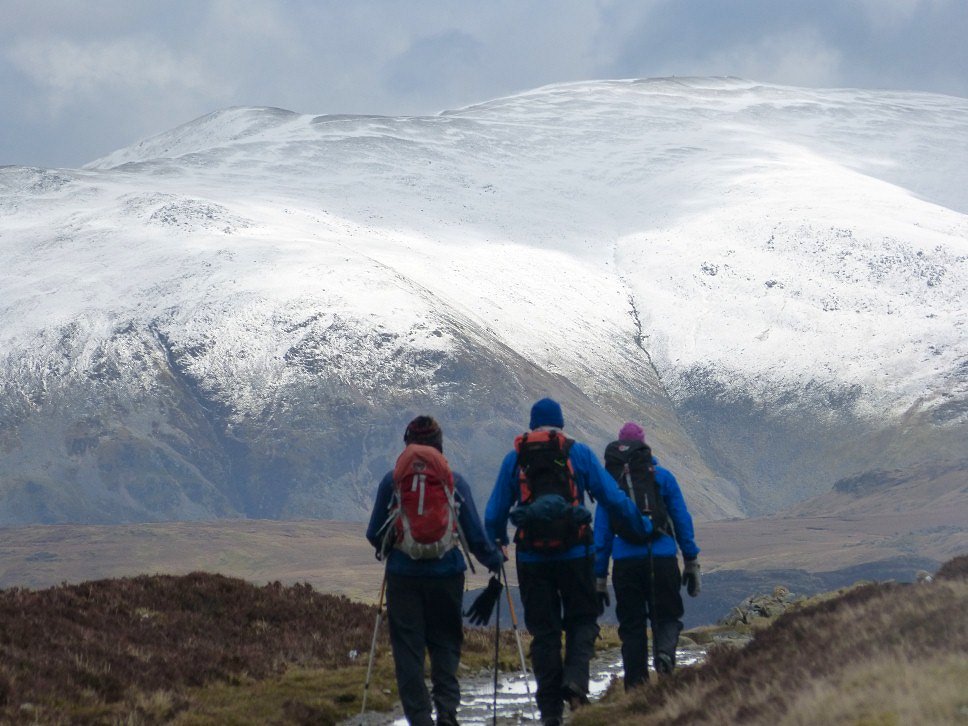 Nearly back now. The Helvellyn ridge is really well covered in snow.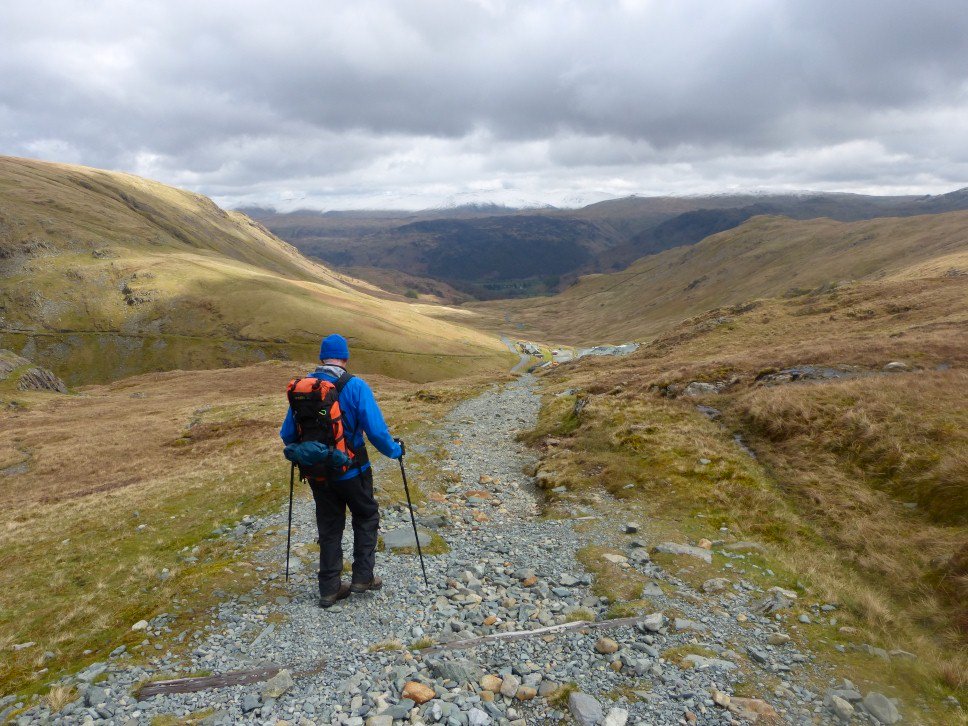 Roger looking down in hope that his car is still in the car park!