WWW.KARLSWALKS.CO.UK
PICTURES AND TRIP REPORTS FROM MY WALKS IN THE ENGLISH LAKE DISTRICT
Dunnerdale and Green Crag
18th - 19th April 2015
Route.
Day one - Nr Ulpha school - Great Stickle - Tarn Hill - Stickle Tarn - Stickle Pike - Kiln Bank Cross - Kiln Bank steps - The Low - Crosbythwaite - Birker fell Rd - Great Worm Crag - Green Crag
(about 9 miles 2800ft ascent)
Day Two - Green Crag - Grassguards - Fickle Steps - Walna Scar Rd - Walna Scar quarry - Pikes - Park Head Rd - Kiln Bank Cross - Birks - Nr Ulpha school
(about 9 miles 1900ft ascent, but over 3000ft descent)
Another lovely couple of days walking in one of my favourite areas of the lakes. April and Beefy had never visited the Duddon valley before so we had a little tour and also bagged Green Crag which Beefy needed towards his first Wainwright count and April needed towards her sixth round. (David came along as well)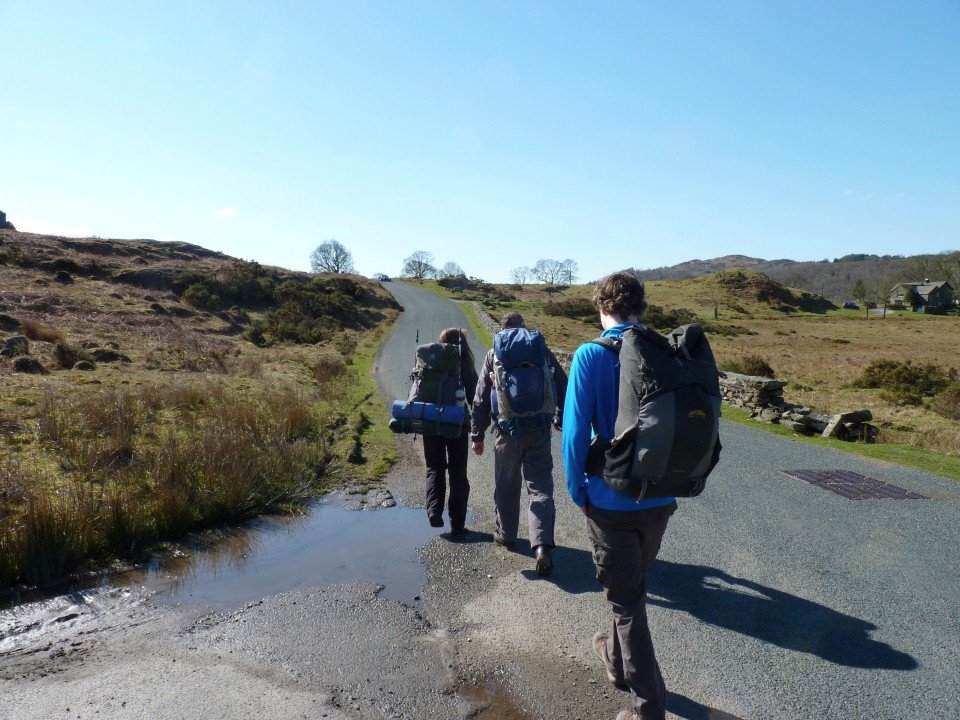 Superb weather as we stride down the road a little way before picking up the path leading to Great Stickle.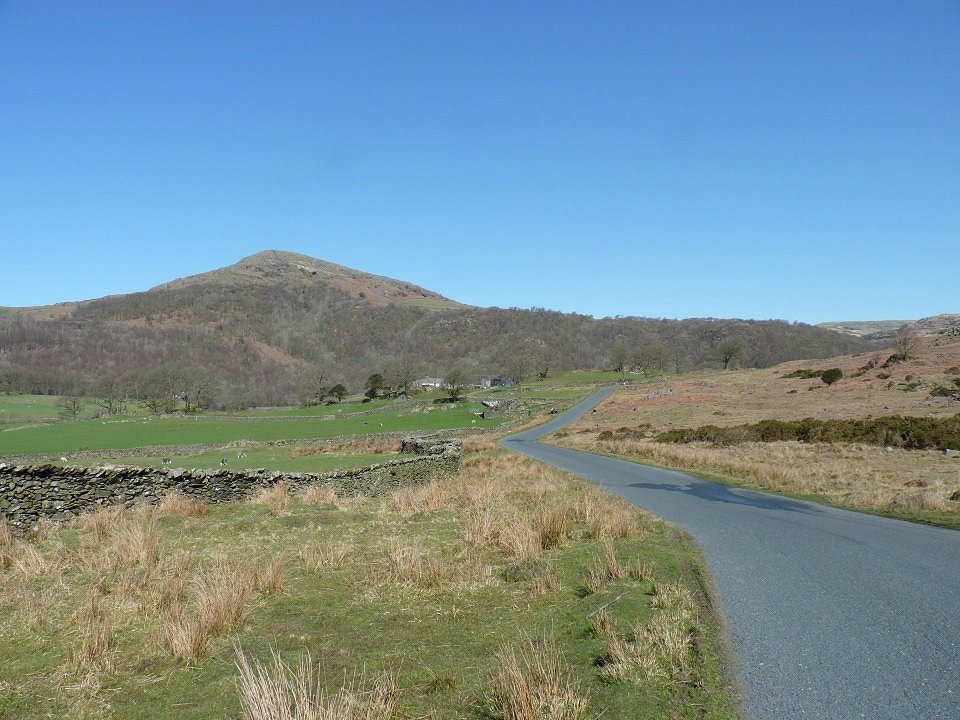 What a difference six days make. Last Sunday Sue,Anne, Roger and I were battling snow and high winds over on the Shap fells.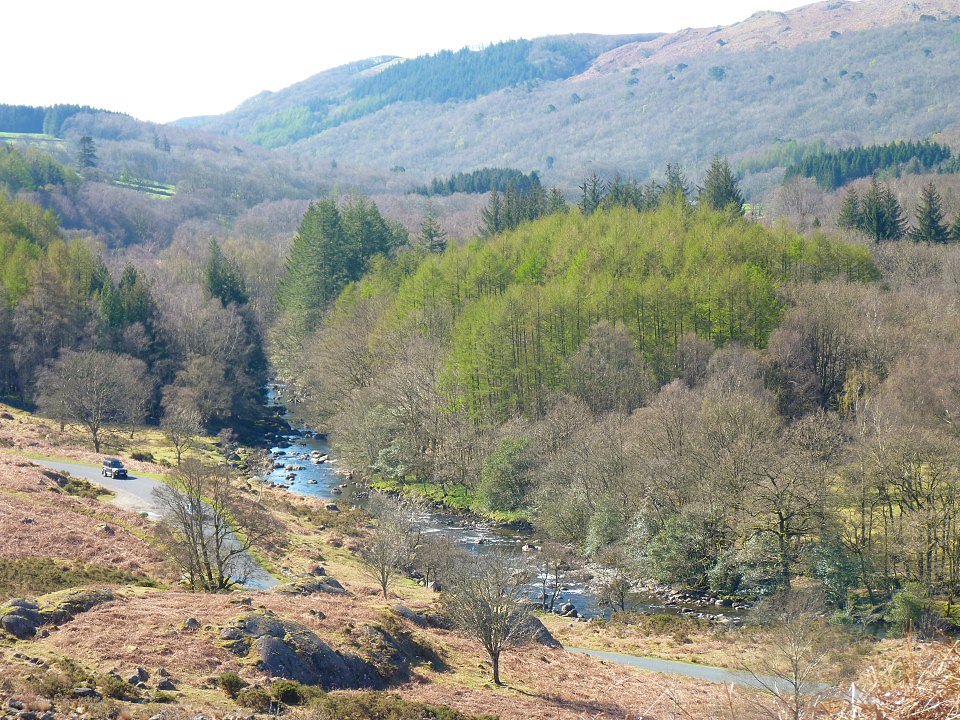 Looking down to the Duddon from the climb.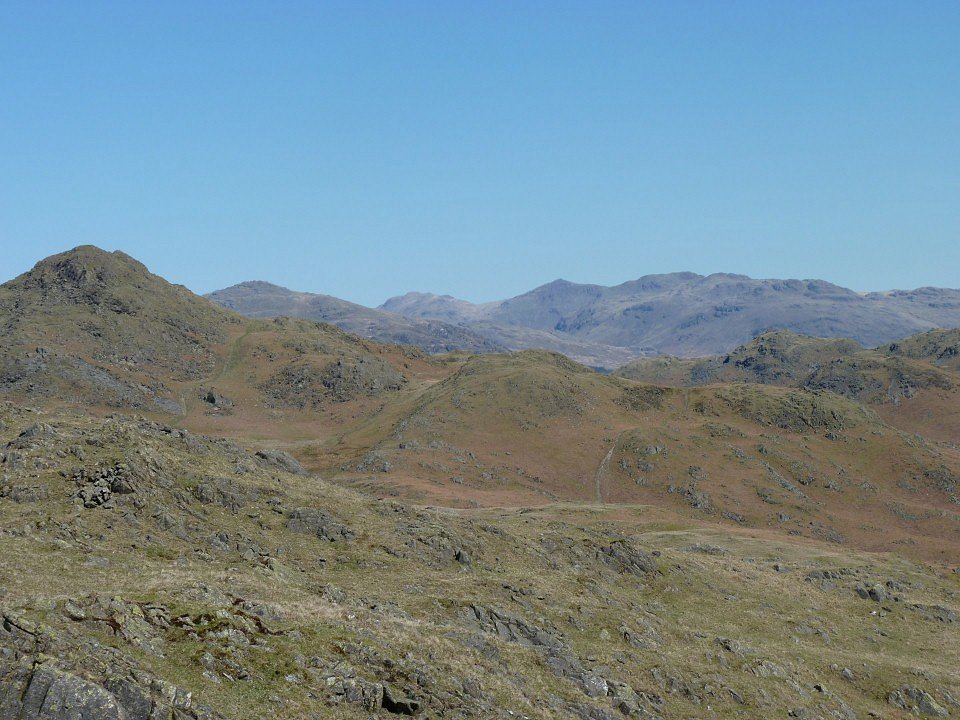 From the left, Caw, Harter Fell, Esk Pike, Bowfell and Crinkle Crags from Great Stickle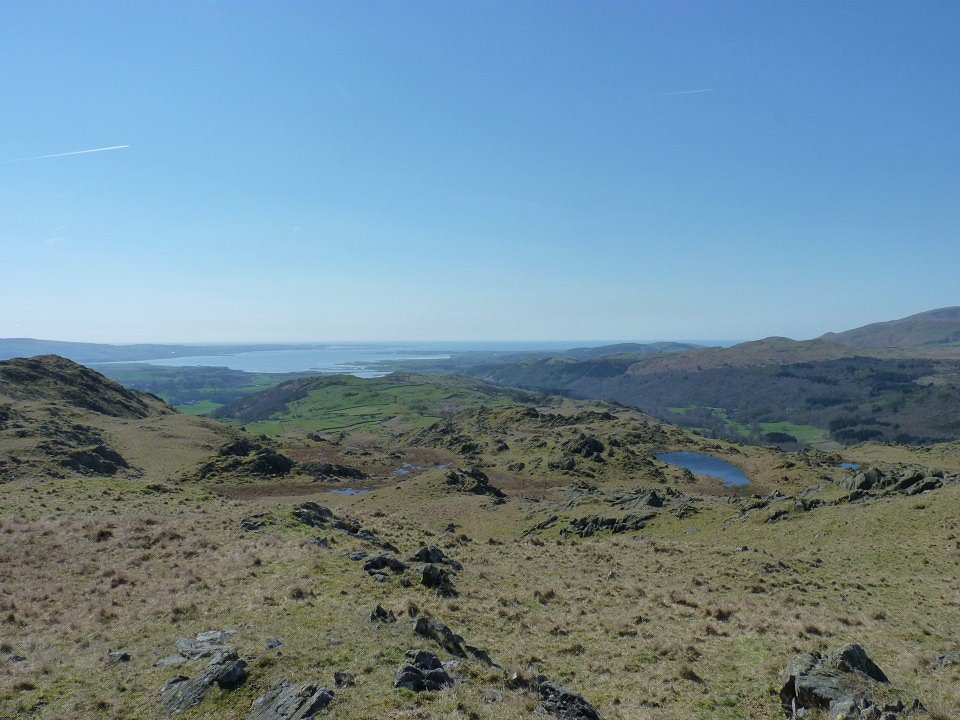 From Great Stickle it's an easy walk to Tarn Hill.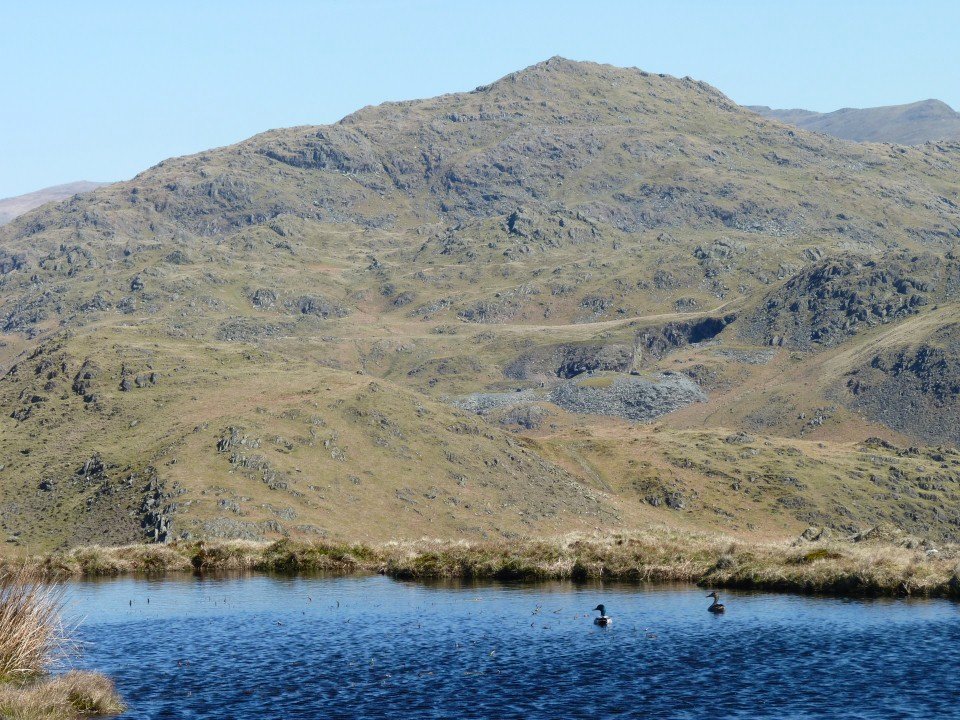 Caw behind one of the several lovely tarns on Tarn Hill.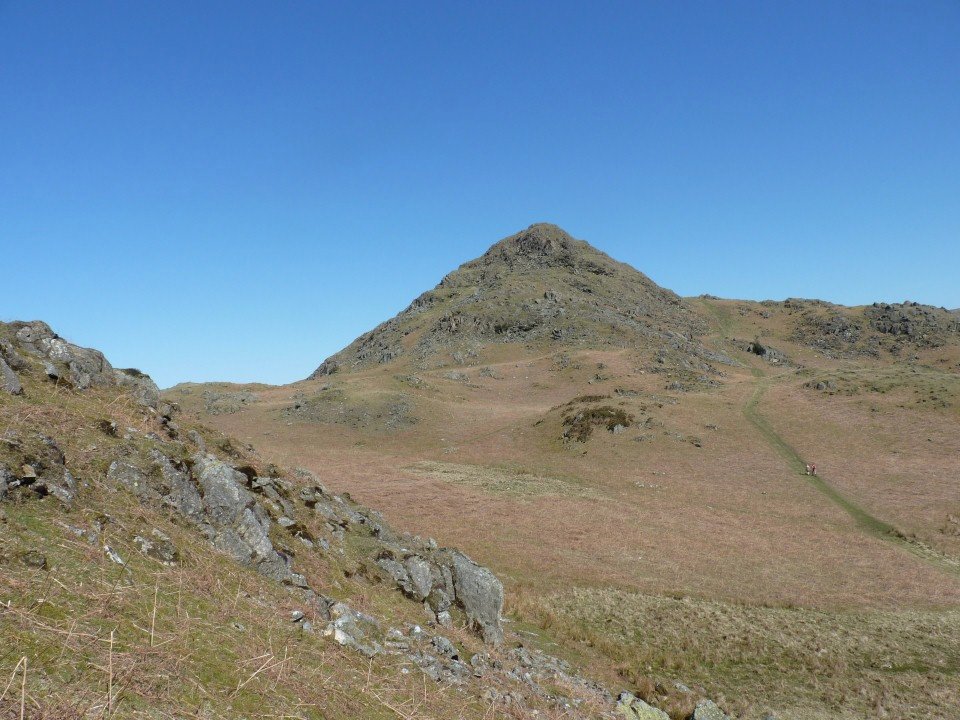 Next stop the small but perfectly formed Stickle Pike.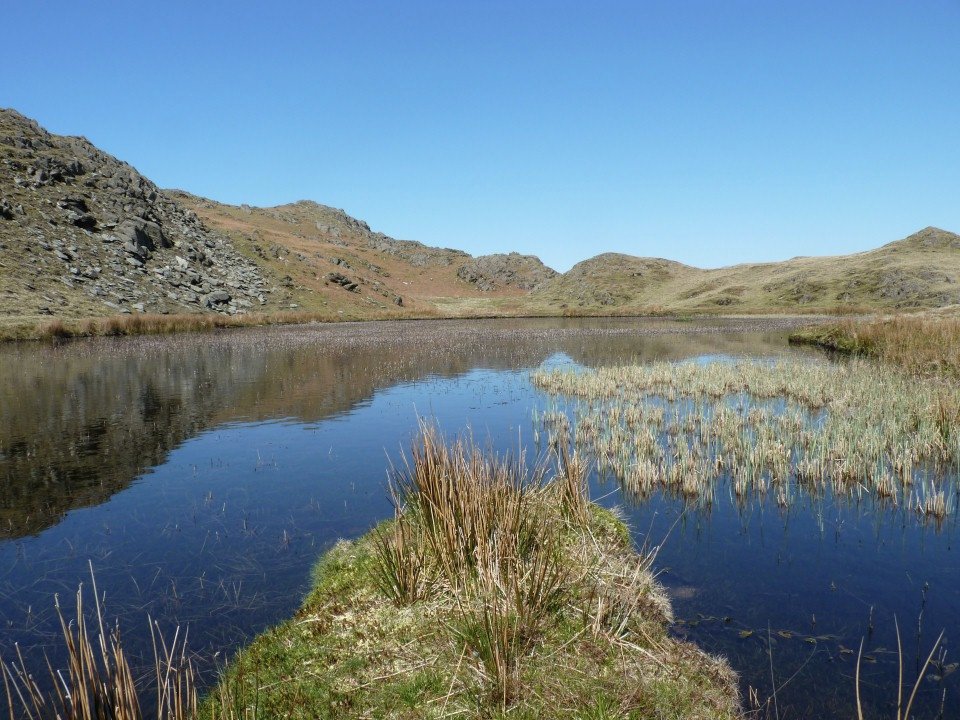 First we had our lunch at the beautiful Stickle Tarn

Wide view from Stickle Tarn.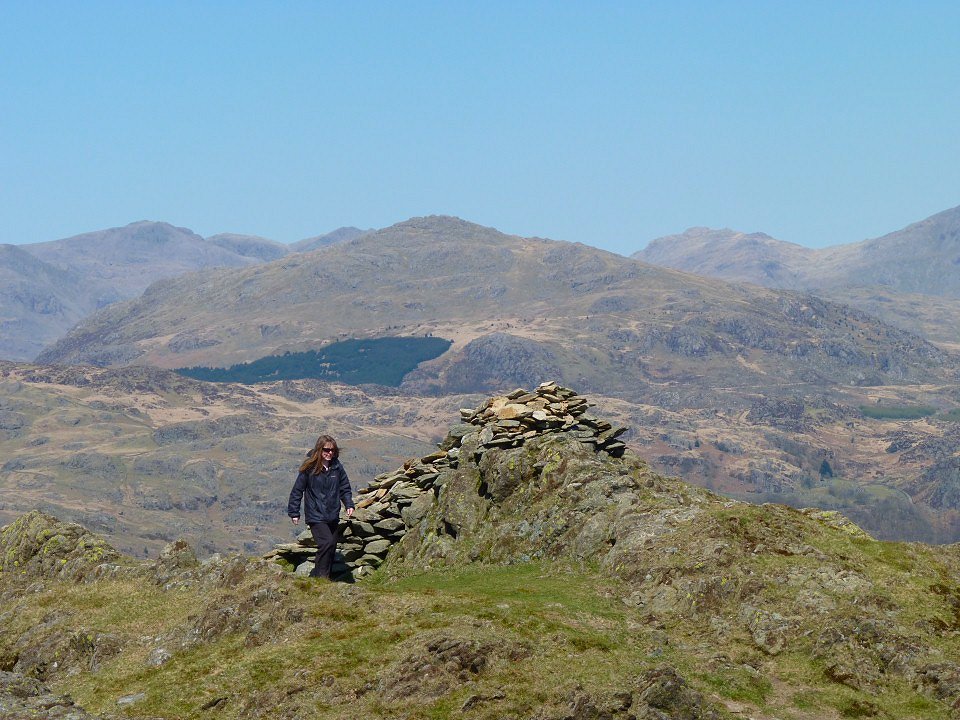 Harter Fell dominates the view from the top of Stickle Pike.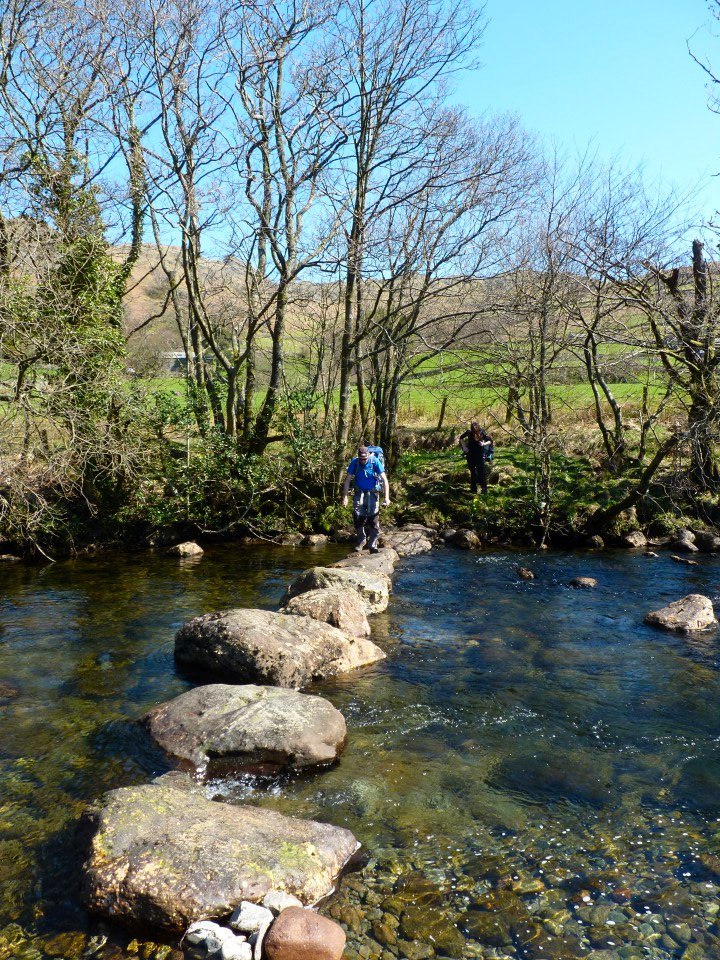 From Stickle Pike we made our way down to the first of this week-ends stepping stones at Kiln Bank. We had no problem crossing.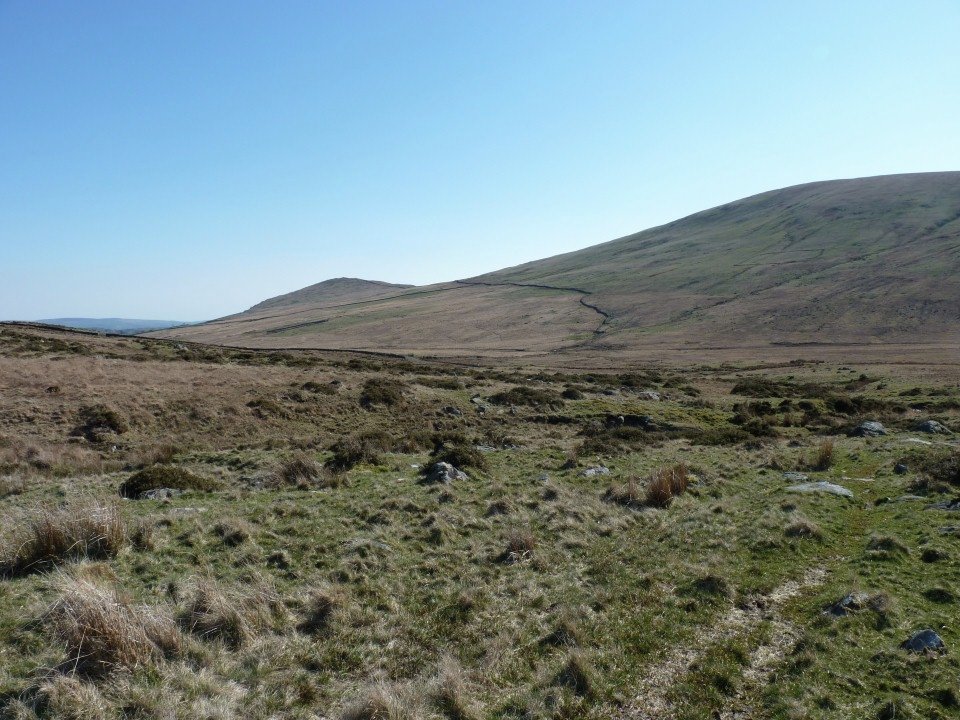 We climbed up through the old quarries and derelict farms and after a short road walk we set of up the fell towards Great Worm Crag. I have to say that this bit seemed a lot harder than a few weeks ago when Sue and I parked on the road and walked up here with a light day-pack.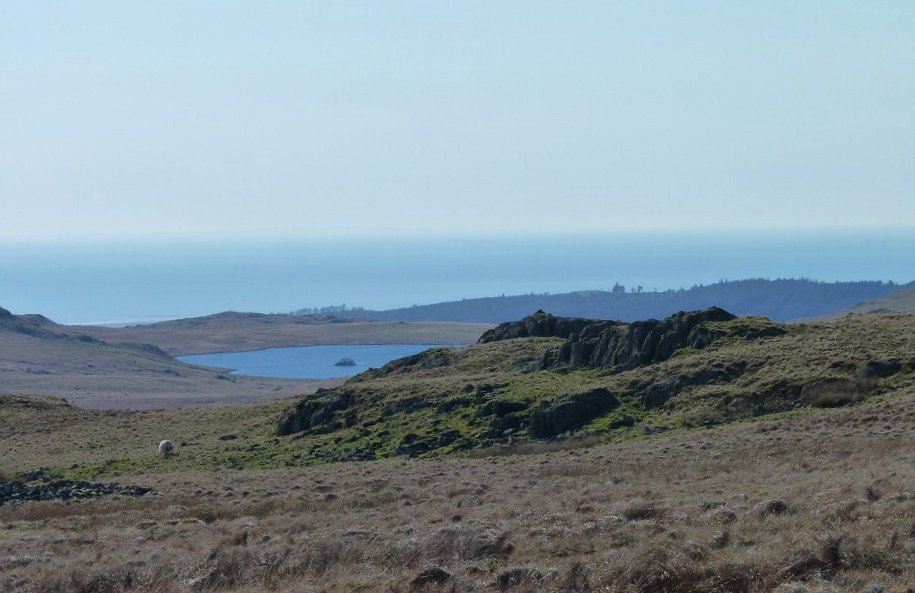 Looking back to Devoke Water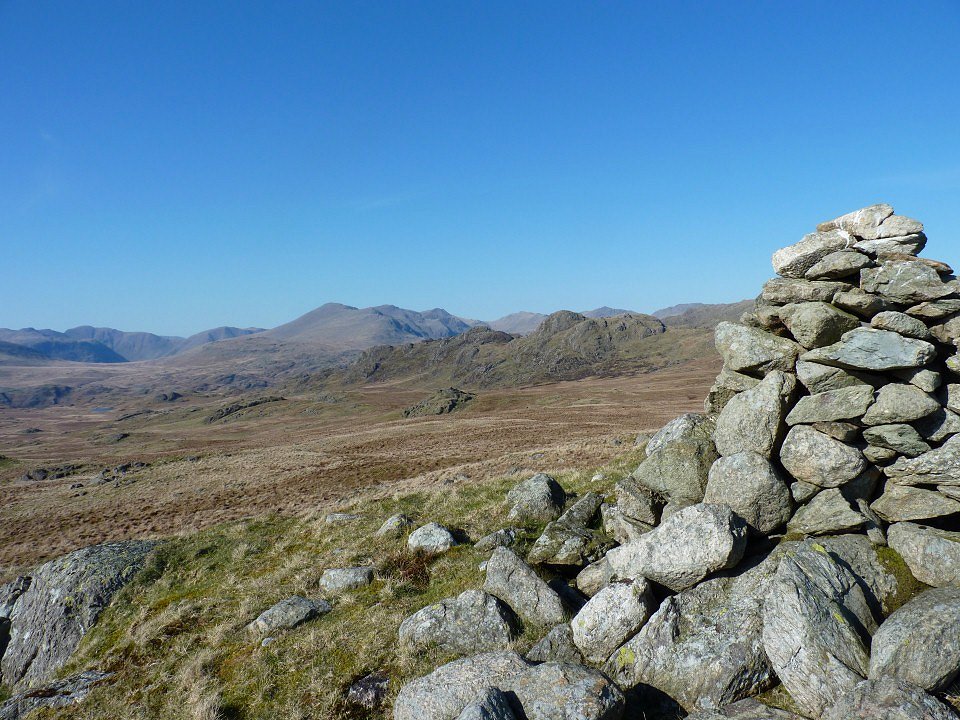 Our destination comes into sight at last. Seen from Great Worm Crag.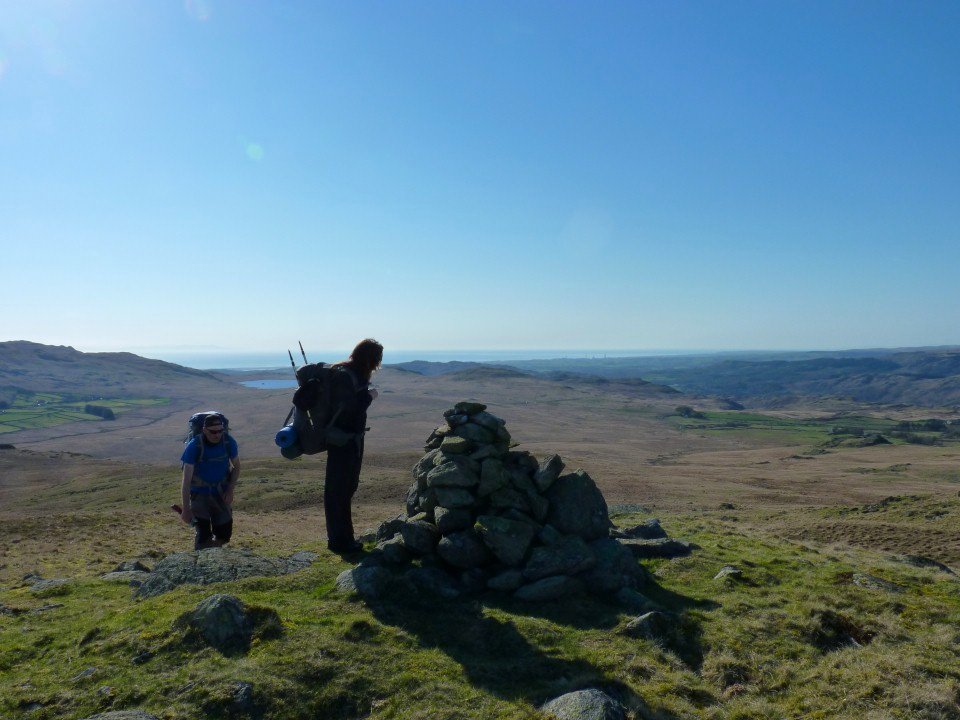 Beefy and April on Great Worm Crag. April had been really struggling with hay fever and she also twisted her knee so we passed on climbing White How and made directly for the lower slopes of Green Crag.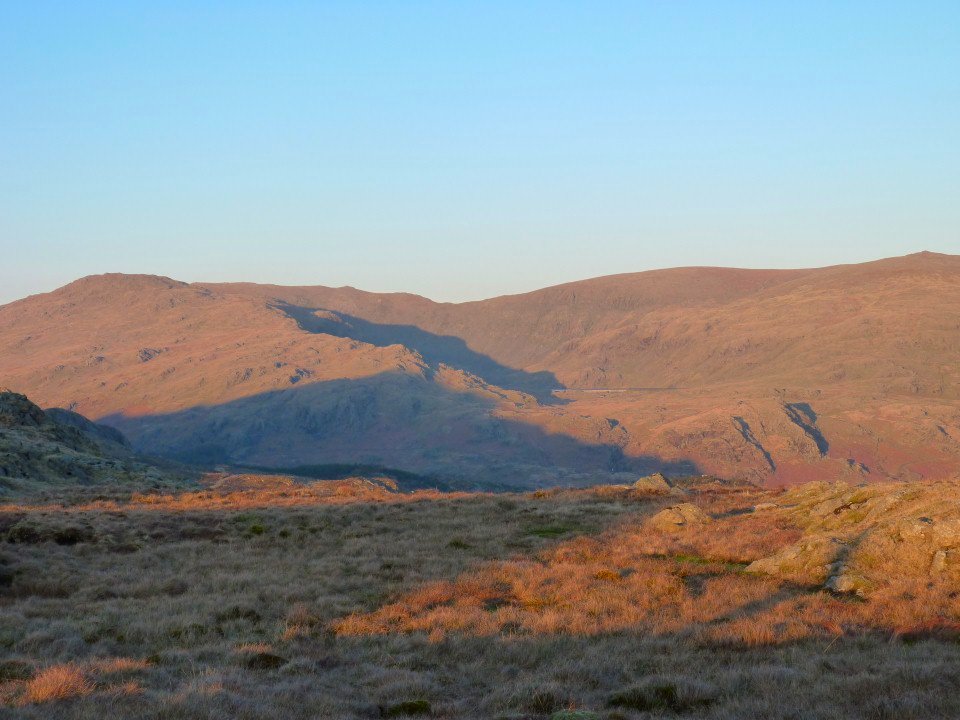 After tea we had a walk up to the top of Green Crag. The fells around Seathwaite Tarn are beautifully lit by the setting sun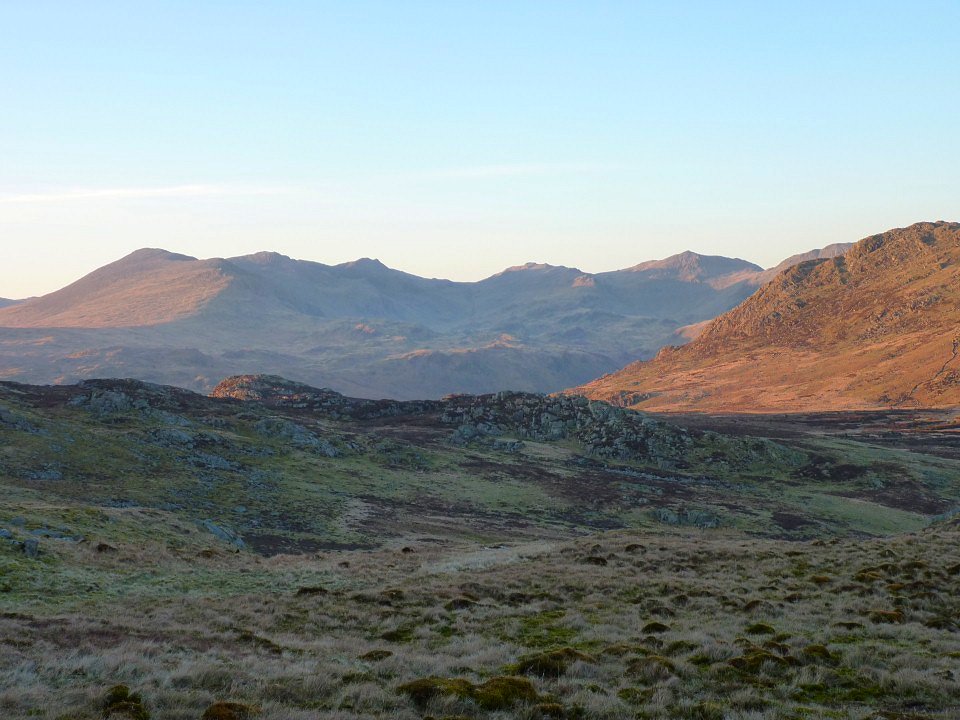 As are the Giants around the head of the Esk.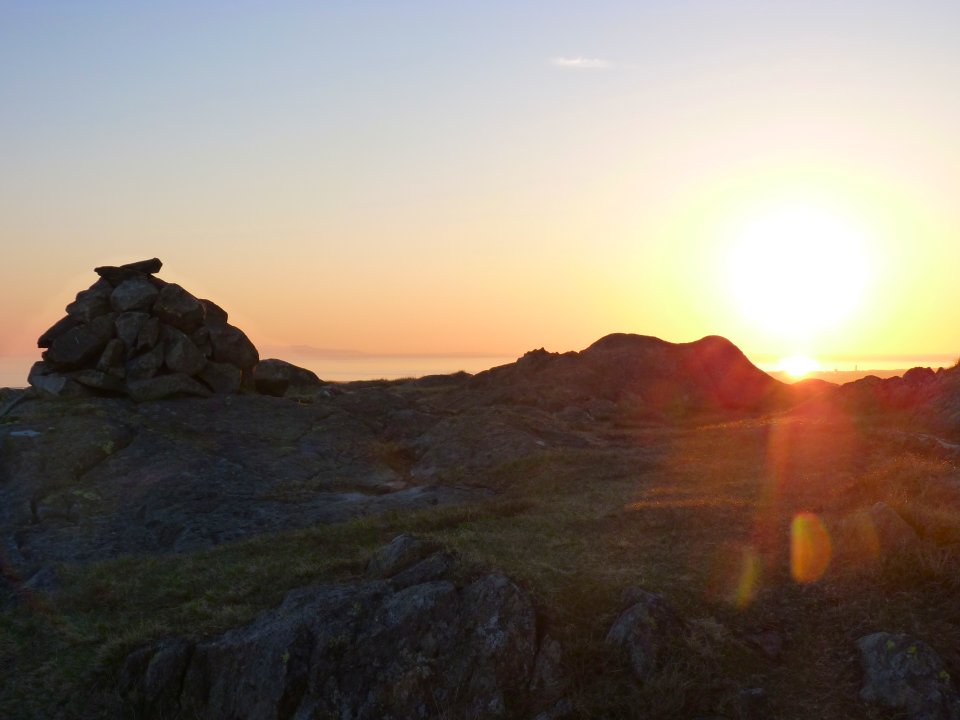 The view westwards from Green Crag.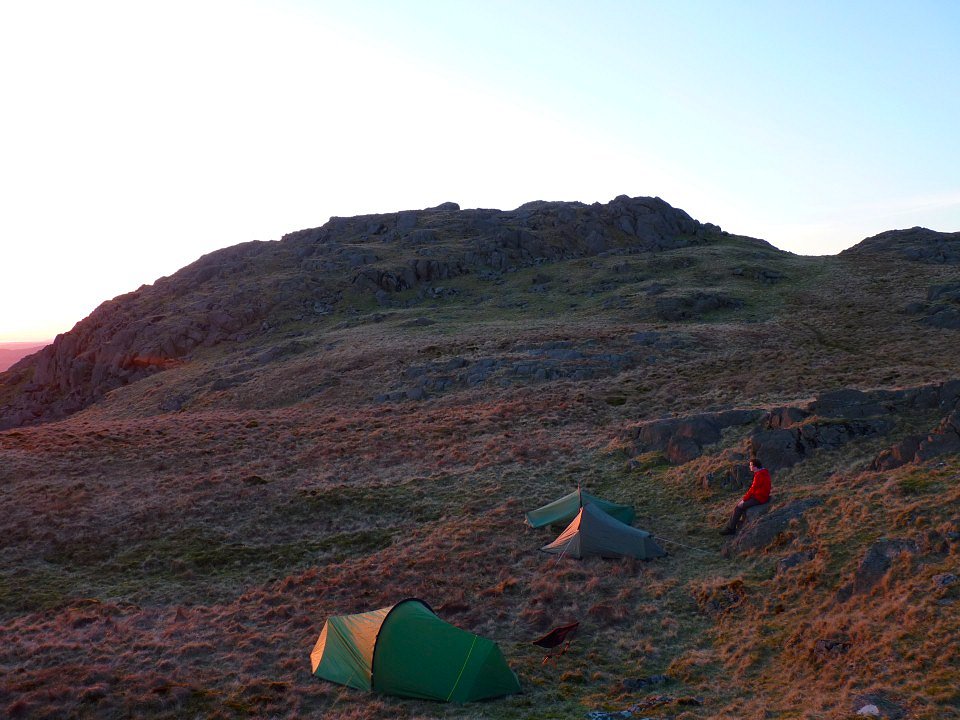 We sat and watched as the sun set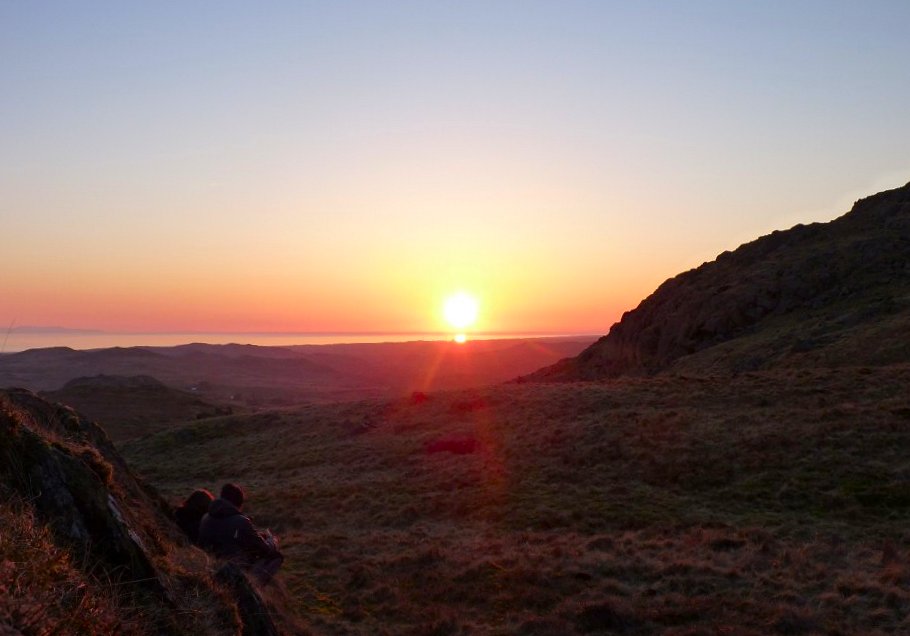 A grandstand view for April and Beefy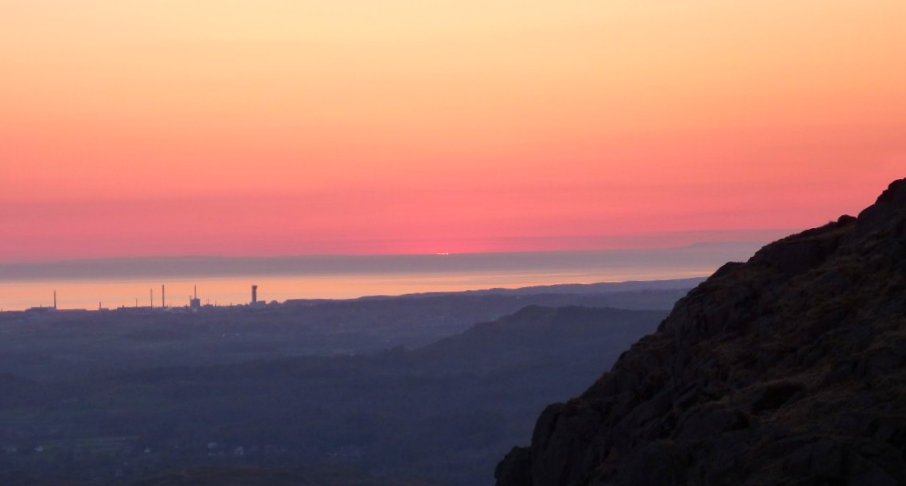 The end of another day. Pity about Sellafield , but not a lot I can do about that.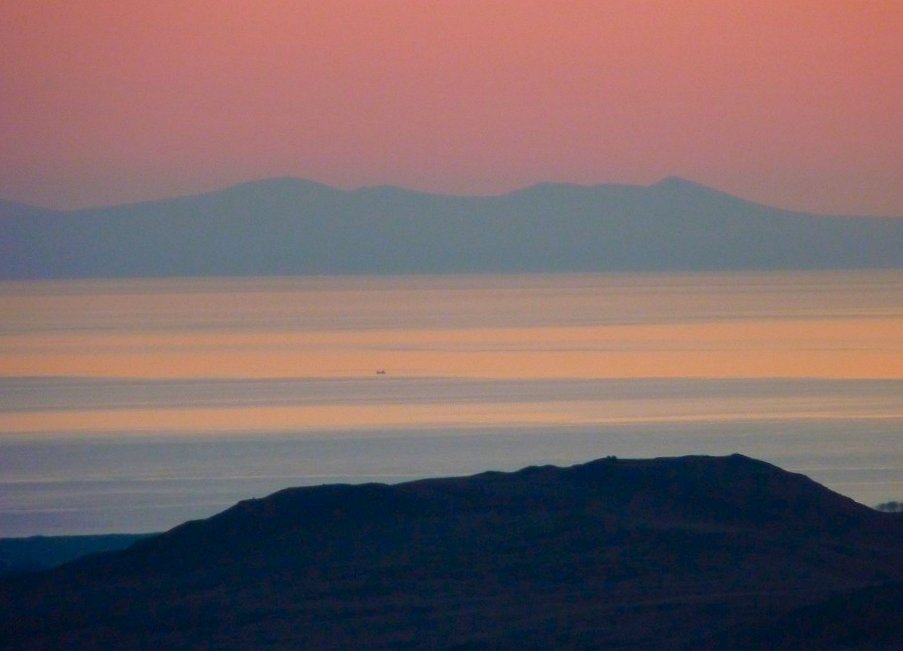 Zooming in to the Isle of Man.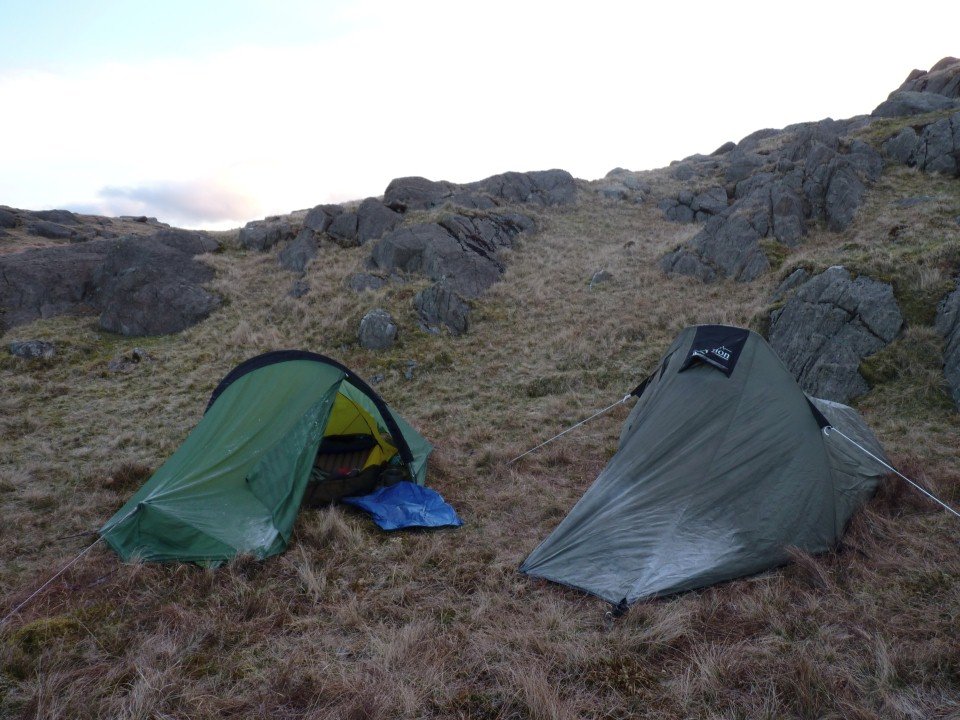 In April clear skies usually mean a chilly night and it was. I was still surprised by the amount of frost on the tents though.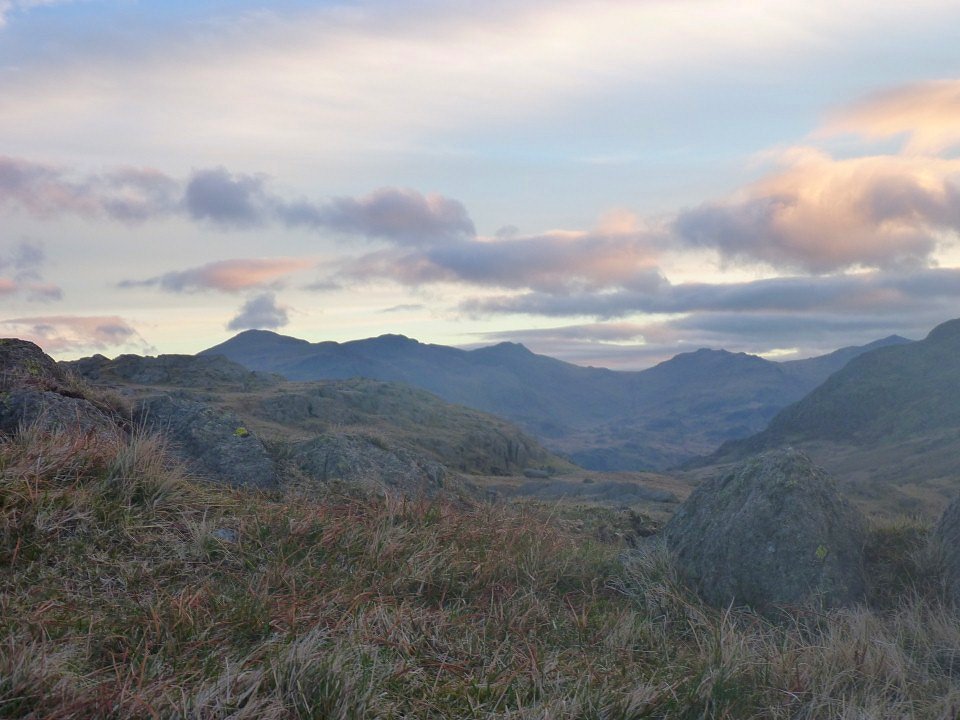 More cloud around today as we made our way down to Grassguards.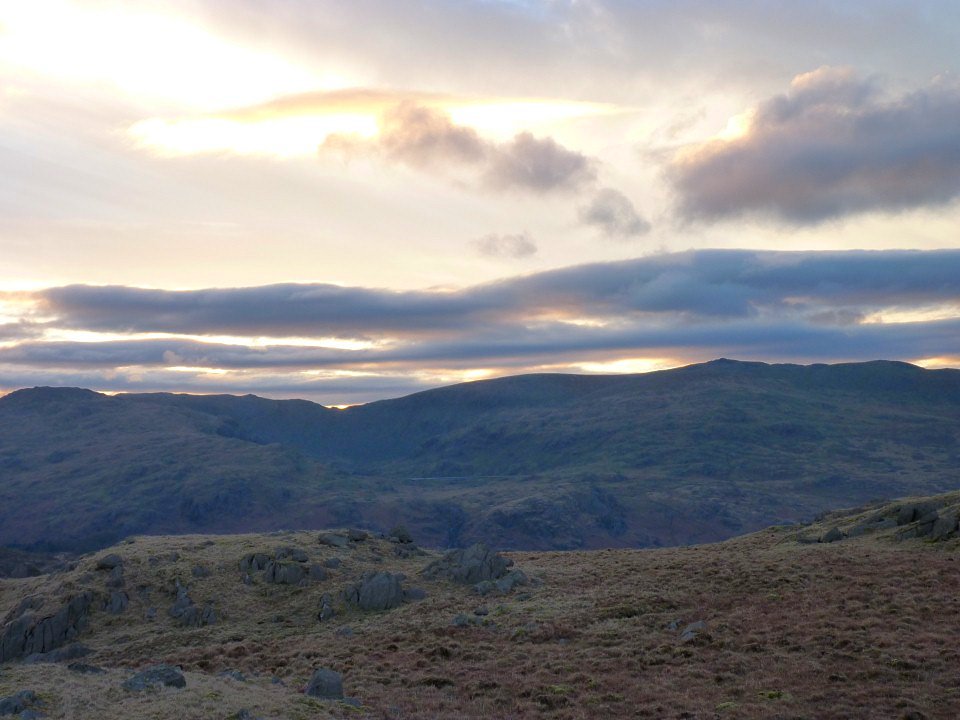 Seathwaite Tarn again.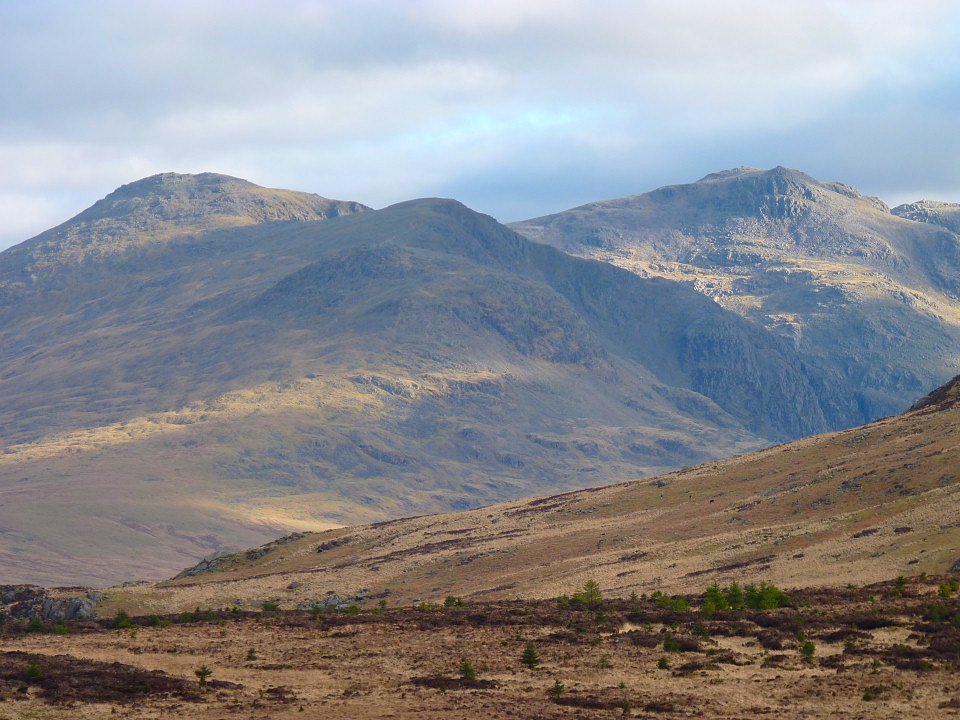 Zooming in a bit on Slight Side then Long Green then Scafell then across Mickledore is Scafell Pike.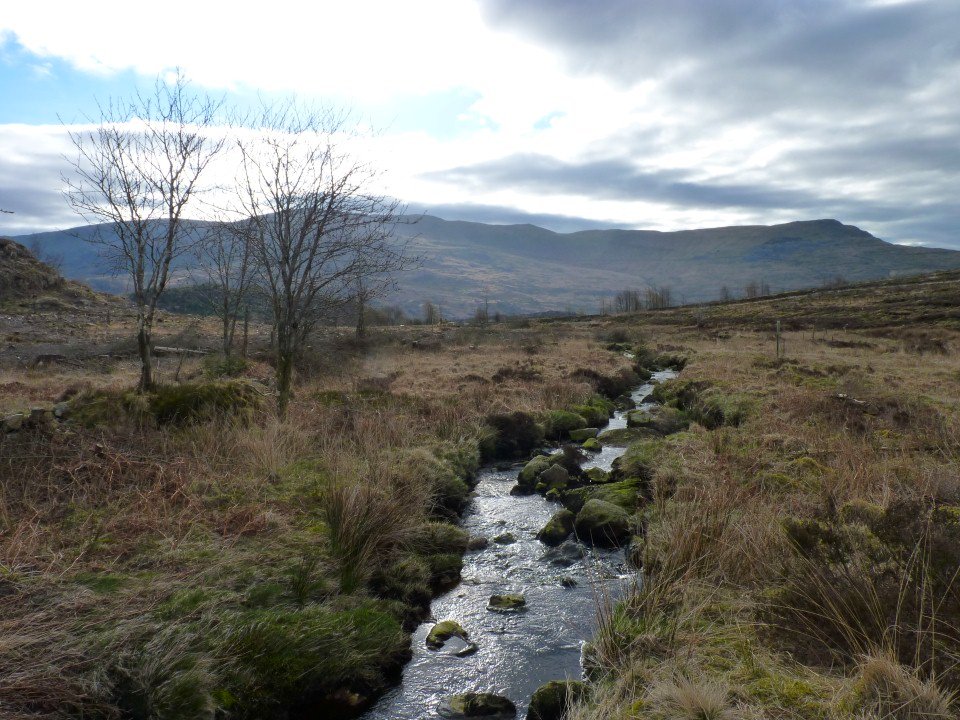 Following Grassguards beck. A lot of tree felling has made this area a lot more open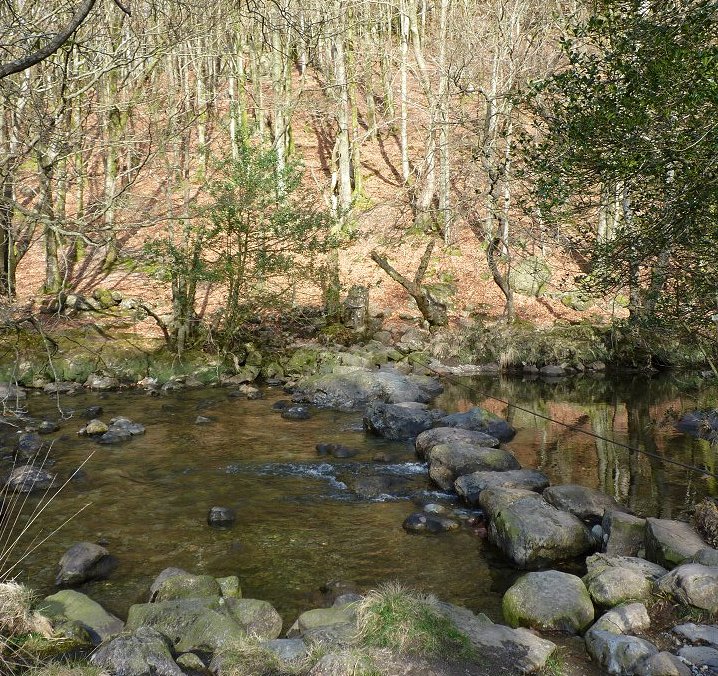 Back to the Duddon and another set of stepping stones but crossing these is made easier by the provision of a cable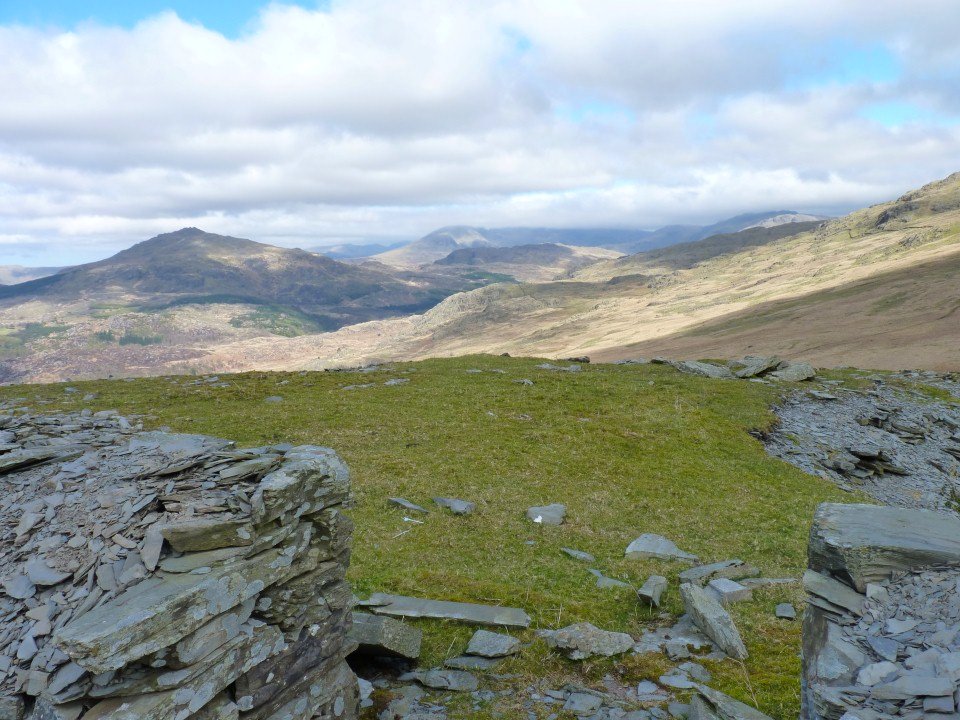 All the height lost has to be regained and it's a bit of a slog up Walna Scar road to the quarries.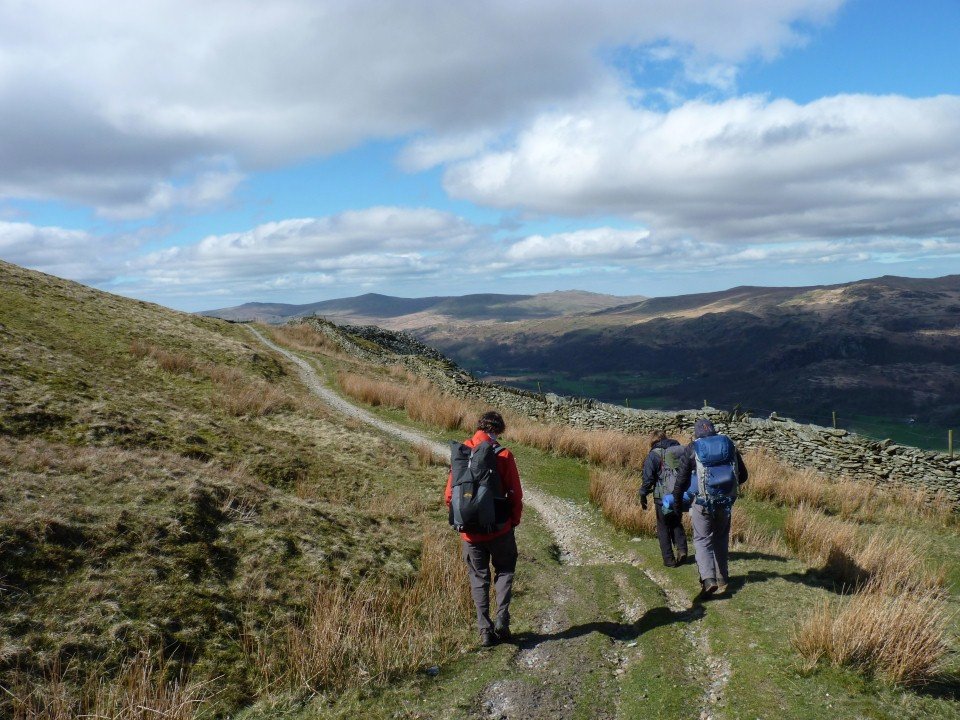 After lunch we set of along the path under White Pike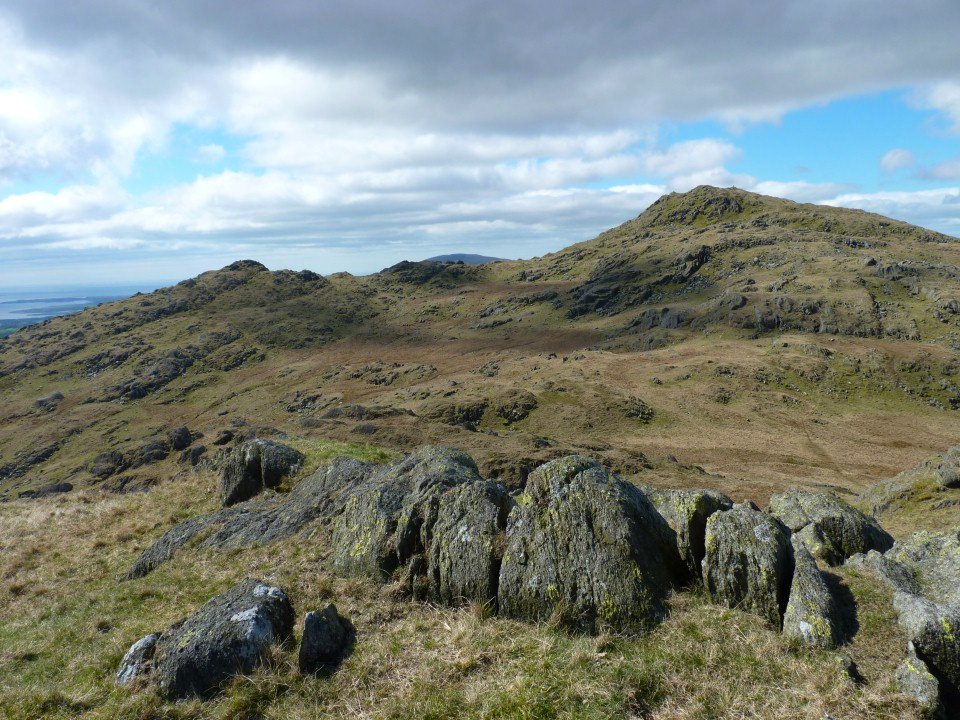 Until we turned right and climbed Pikes.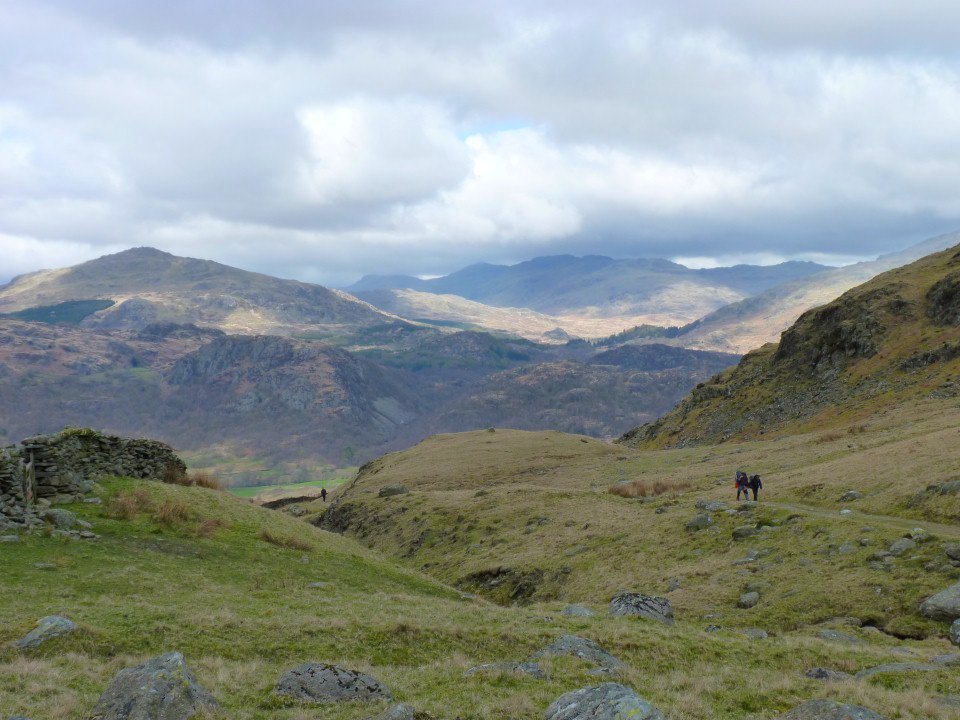 April's knee was playing up so we by-passed Caw and headed for Kiln Bank Cross.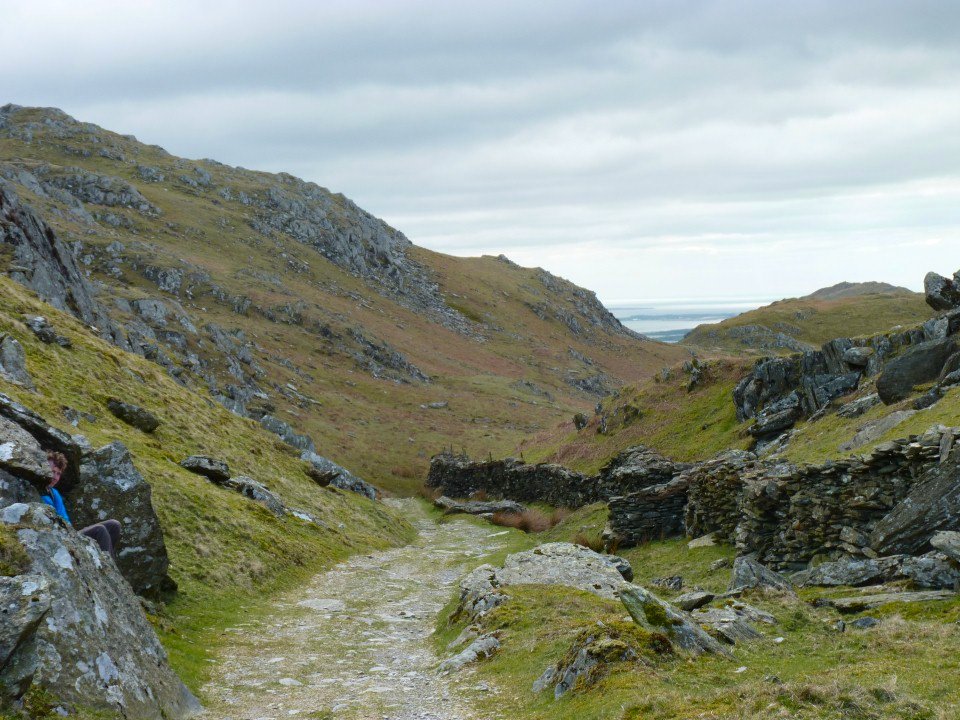 Looking along Park Head Rd.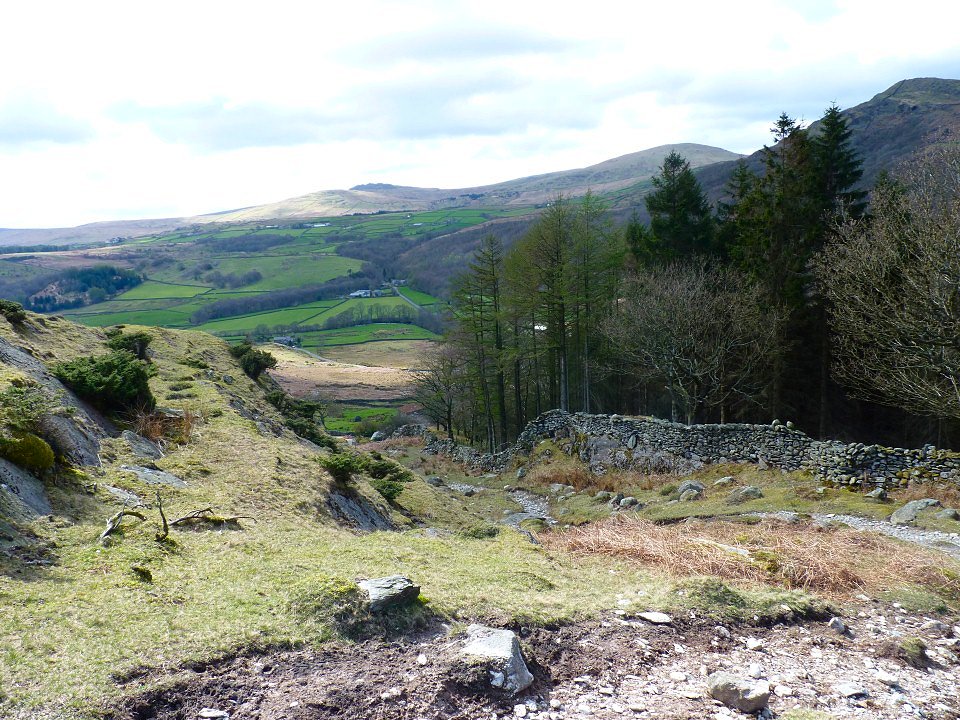 Nearly back to the car now