WWW.KARLSWALKS.CO.UK
PICTURES AND TRIP REPORTS FROM MY WALKS IN THE ENGLISH LAKE DISTRICT
---
214 x 2 on Stone Arthur
23rd November 2014
Route- Layby A591 - Stone Arthur - Heron Pike - Alcock Tarn - Greenhead Gill - A591 ( about 5.5 miles 2000ft ascent)
I finally completed my second round of the 214 fells in Alfred Wainwright's pictorial guides.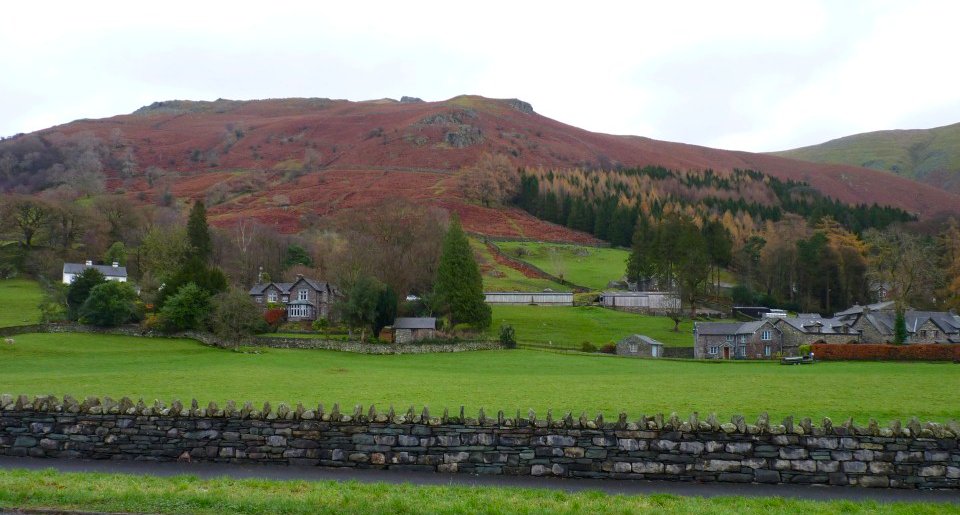 Looking up to Stone Arthur from the A591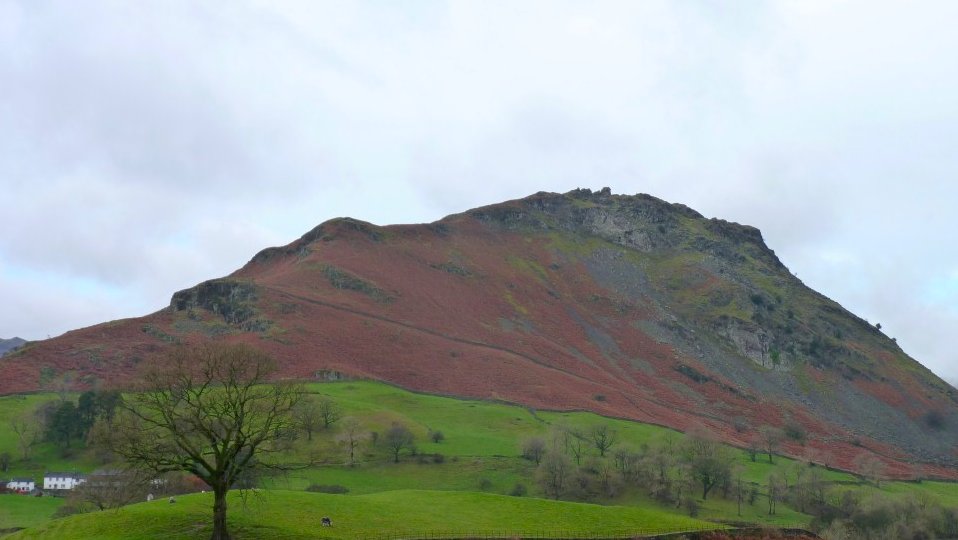 And looking up to Helm Crag from the same place.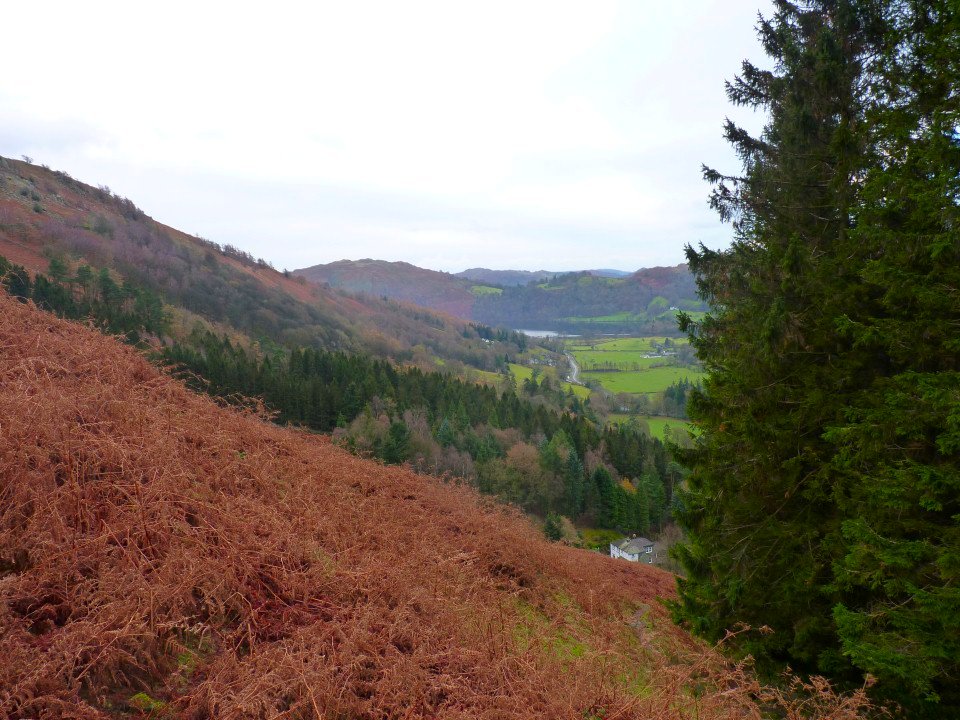 The climb begins almost straight from the road and is pretty steep at first but this does mean you gain height and views quickly.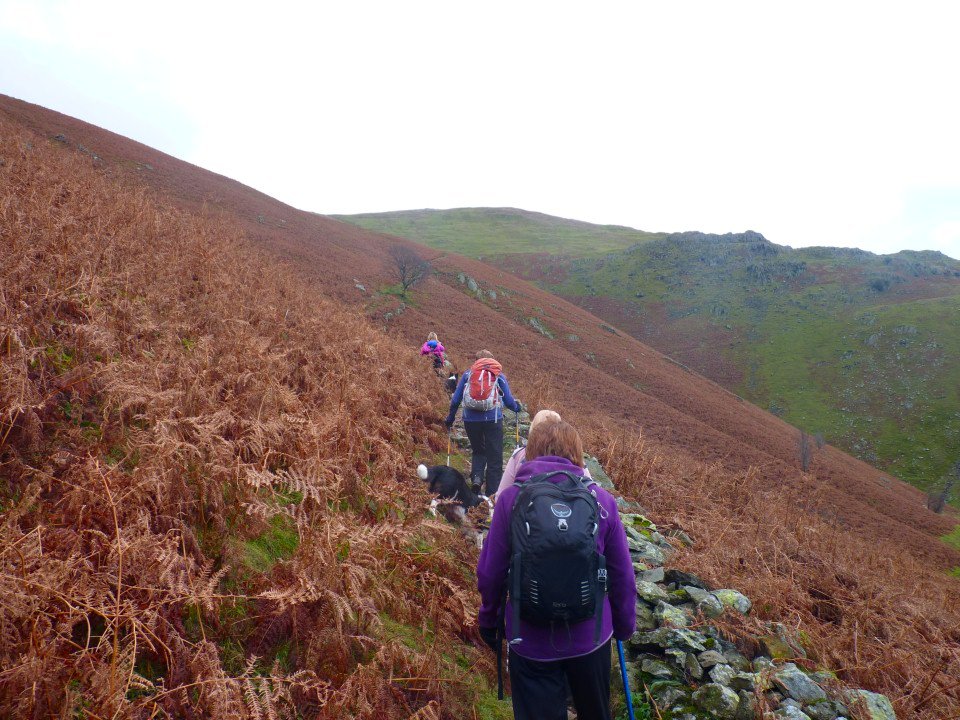 Contouring up the fell. The weather was improving all the time and soon we had blue skies and sun.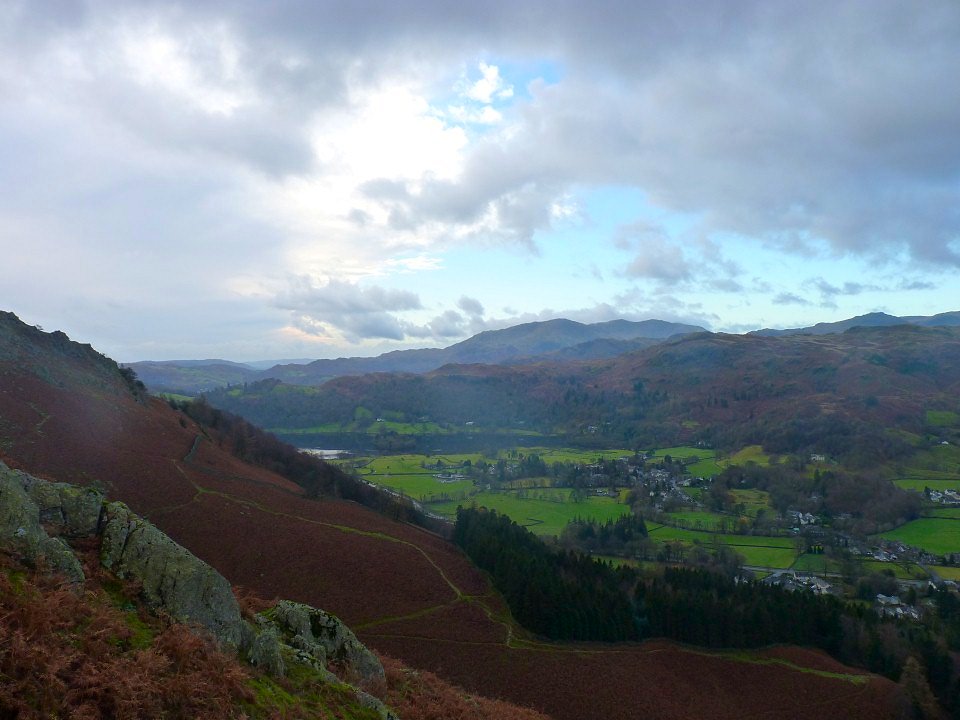 The Coniston fells in the distance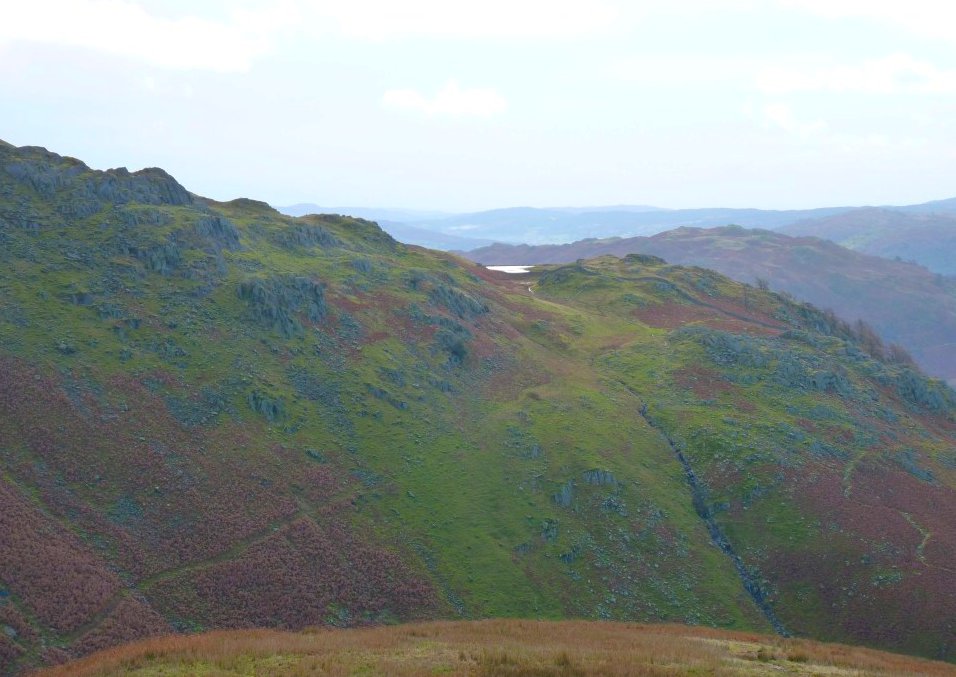 Looking across to Alcock Tarn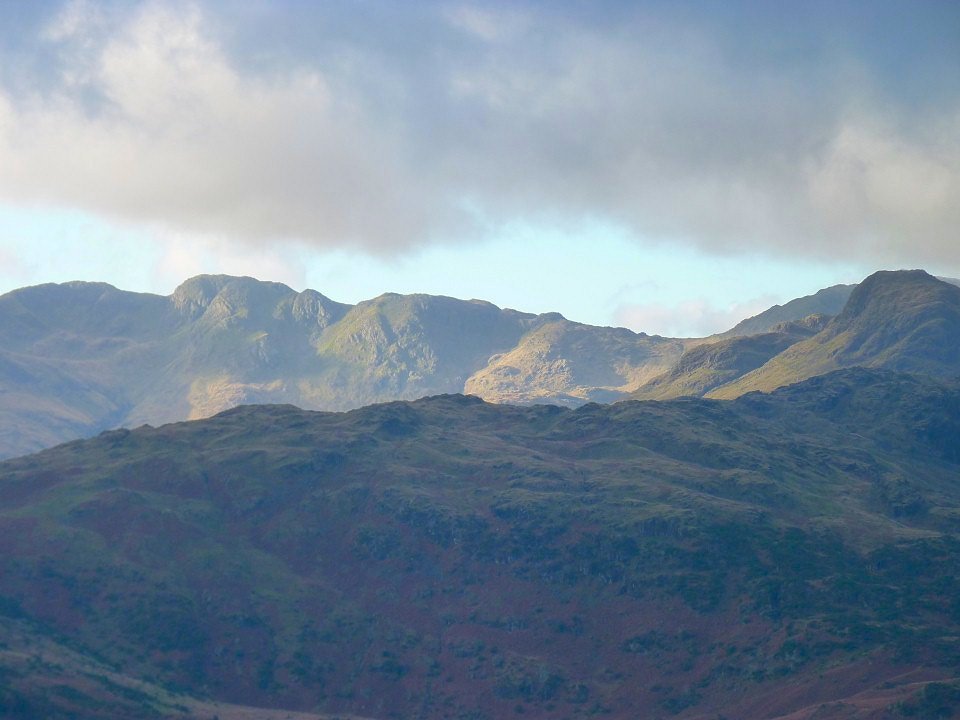 Lovely light on the Crinkles.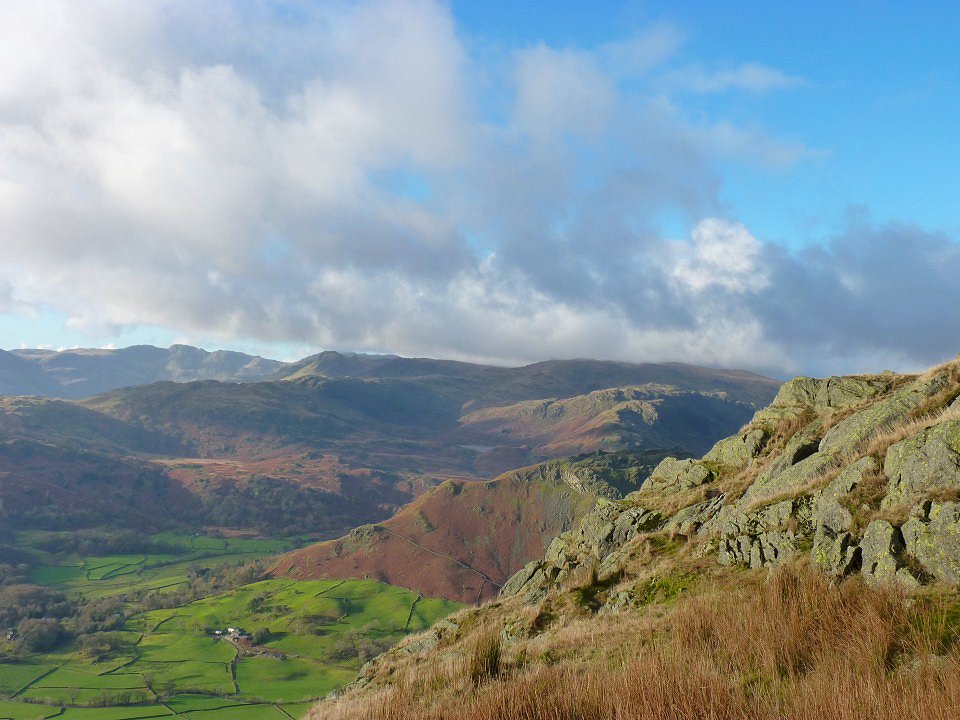 Longer view of Crinkle Crags and the Langdale fells.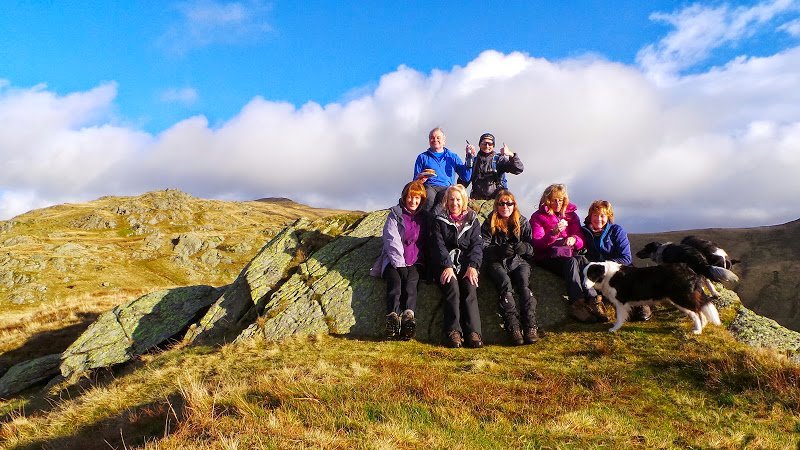 Team photo on Stone Arthur. Myself and Beefy at the back with (from the left) Lynn, Helen, April, Catherine ( with Stacey, Lexi and Sylvia) and Sue
We celebrated with cake and champagne ( kindly provided by Sue)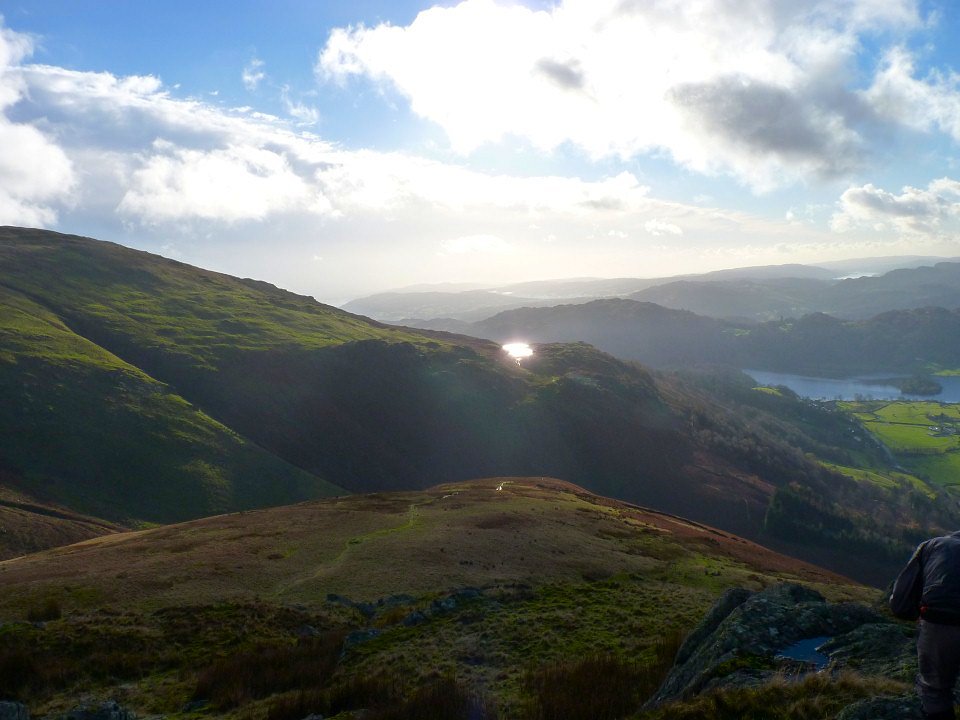 Our next destination, Alcock Tarn shining in the sun.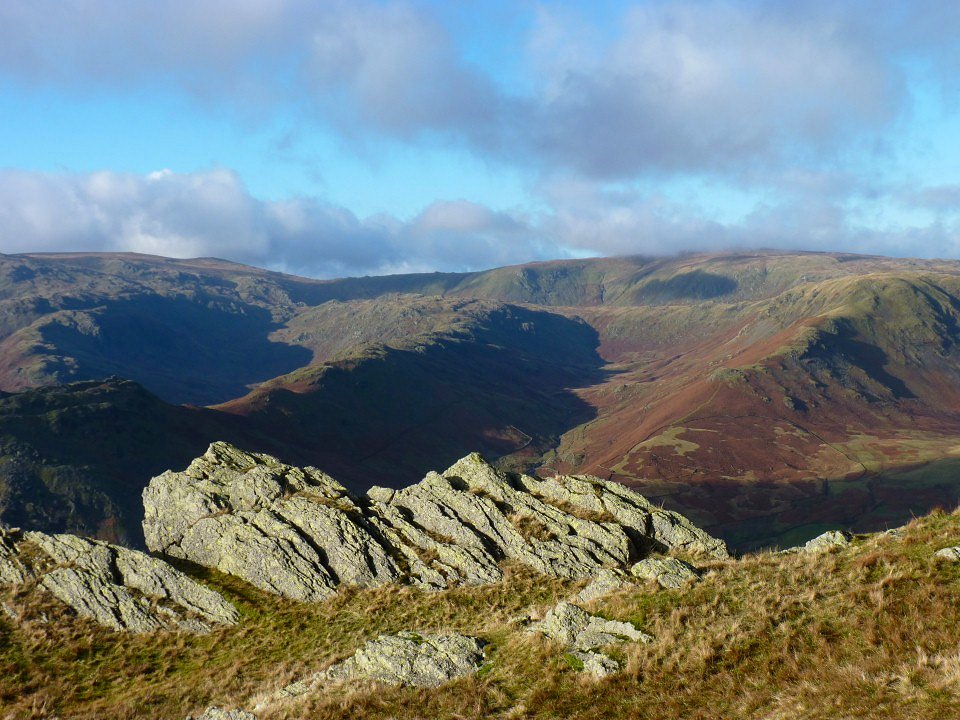 Looking over to Steel Fell with Ullscarf behind.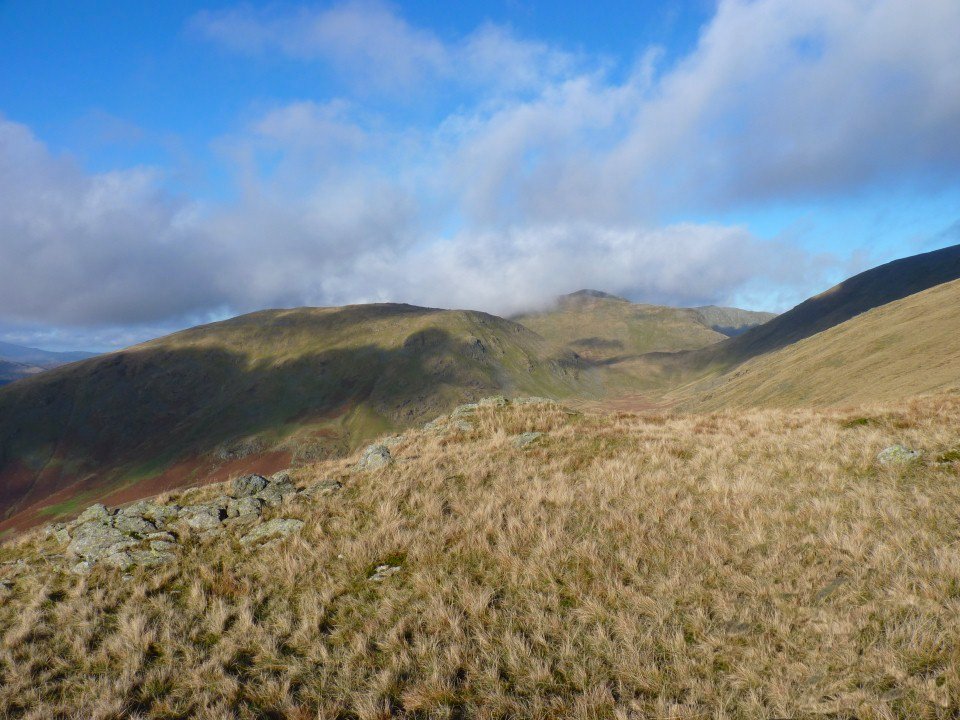 Seat Sandal. Dollywagon Pike and the Helvellyn ridge look to be in cloud.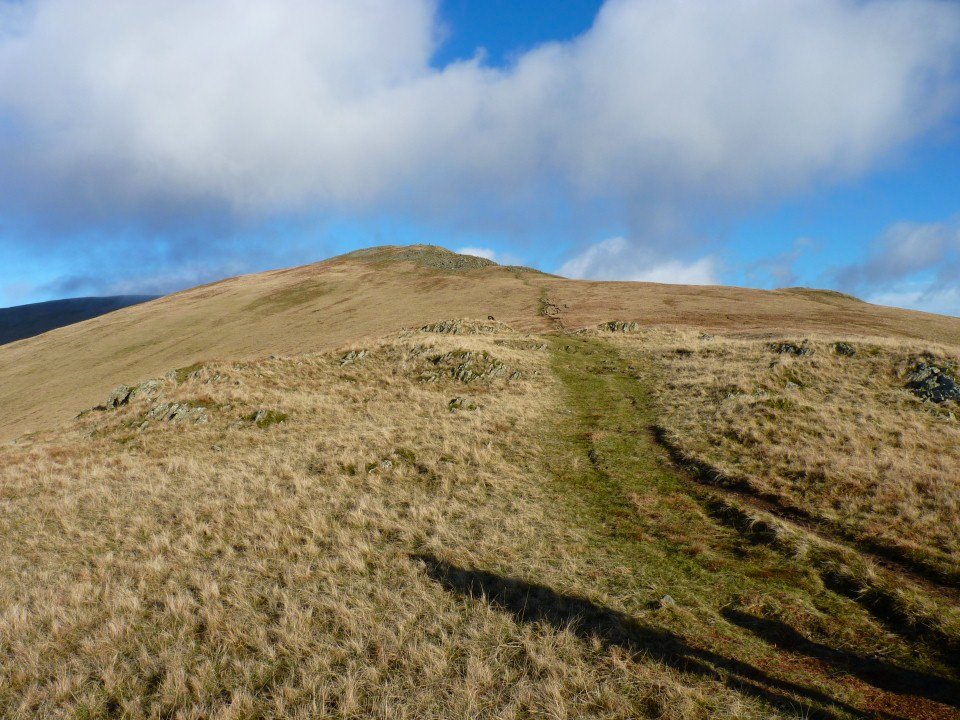 We set of up the hill then cut across to join the Fairfield Horseshoe route.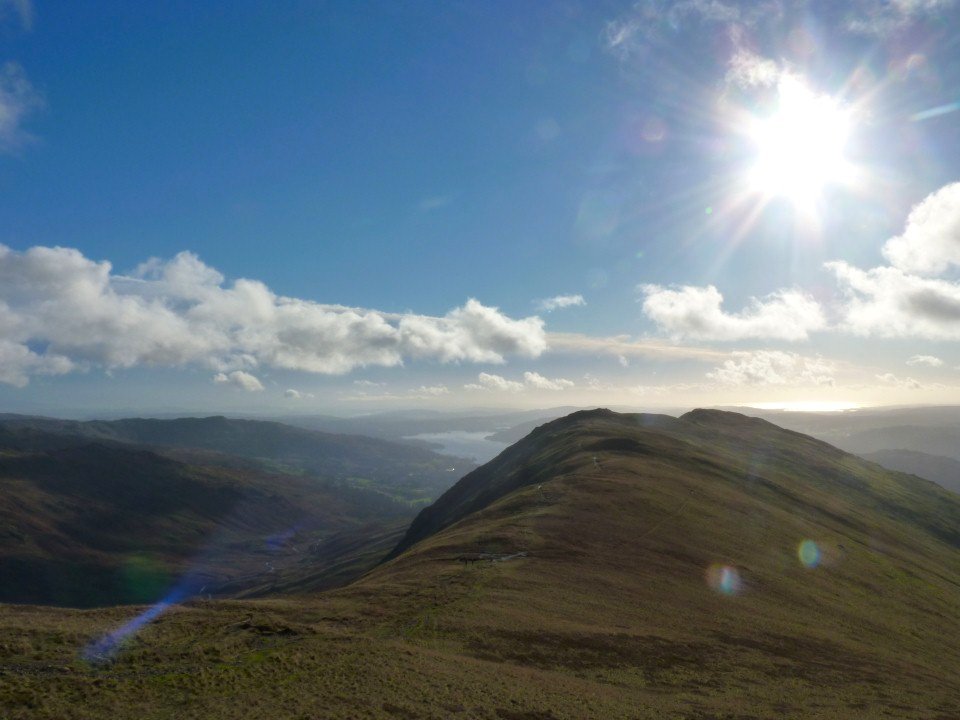 Looking down on Heron Pike the first fell on my third round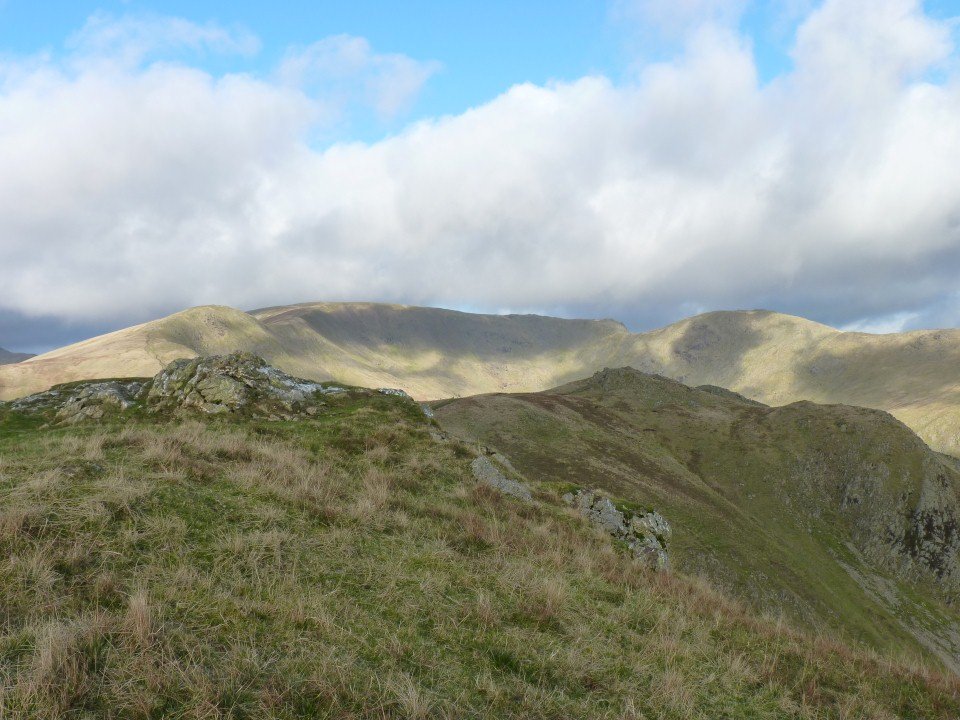 Looking up to Great Rigg then the flat top of Fairfield and then Hart Crag from Heron Pike.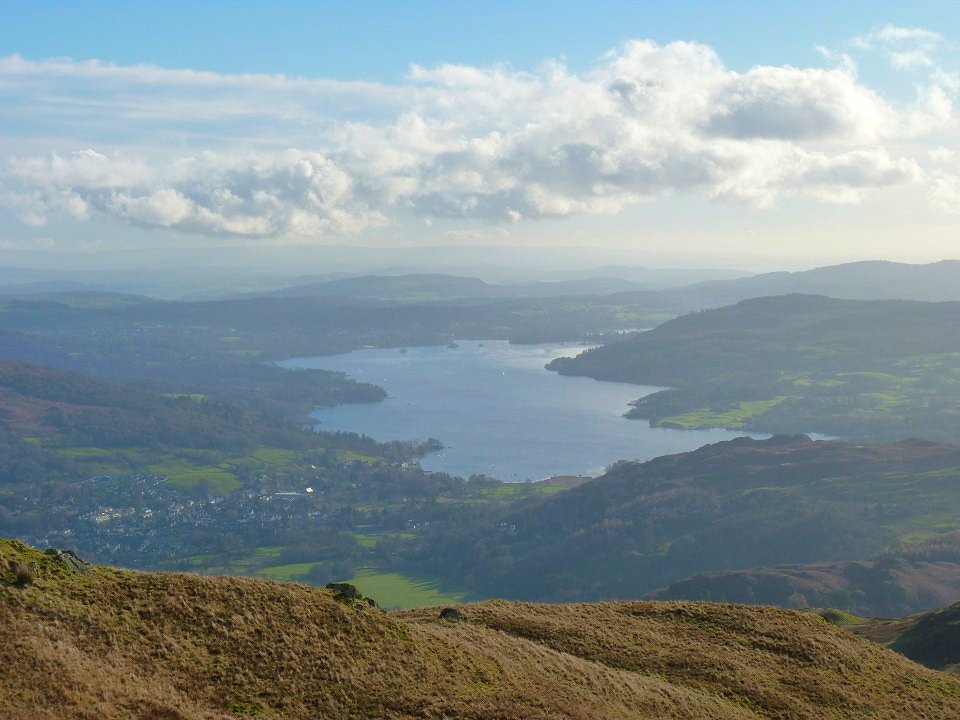 Windermere from the same place.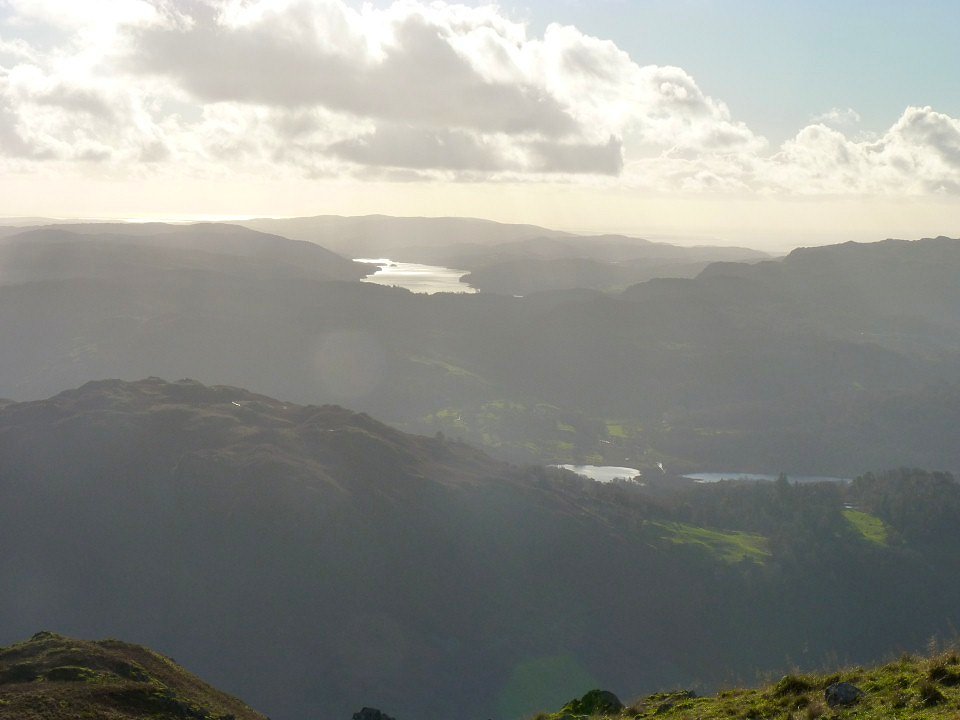 And further round to the right is Coniston Water. A little bit of Elter Water can also be seen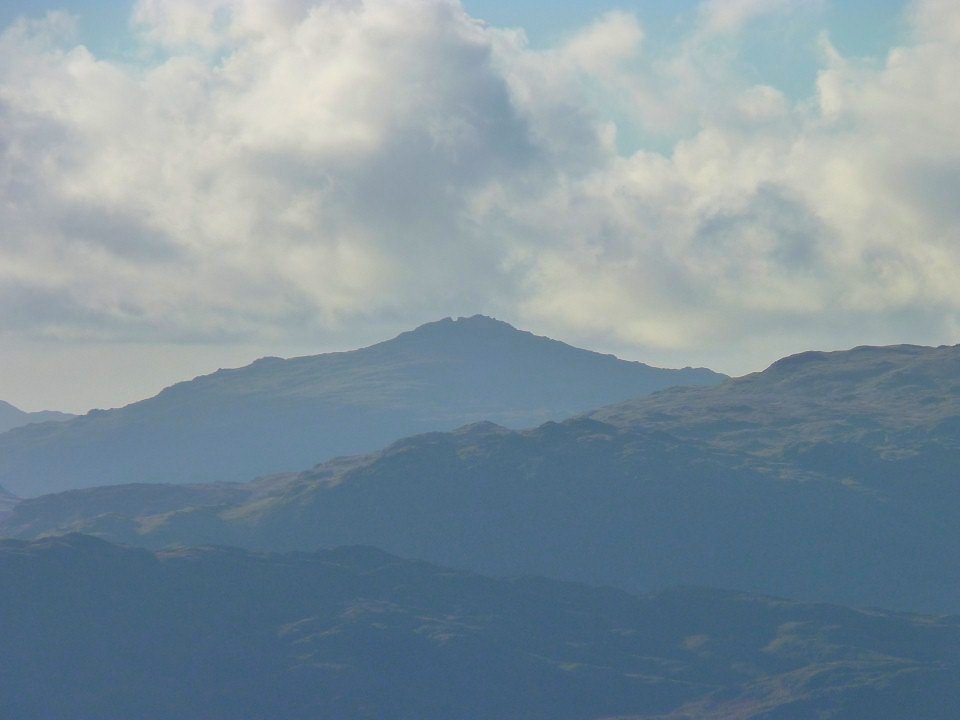 Zooming in on the distinctive top of Harter Fell.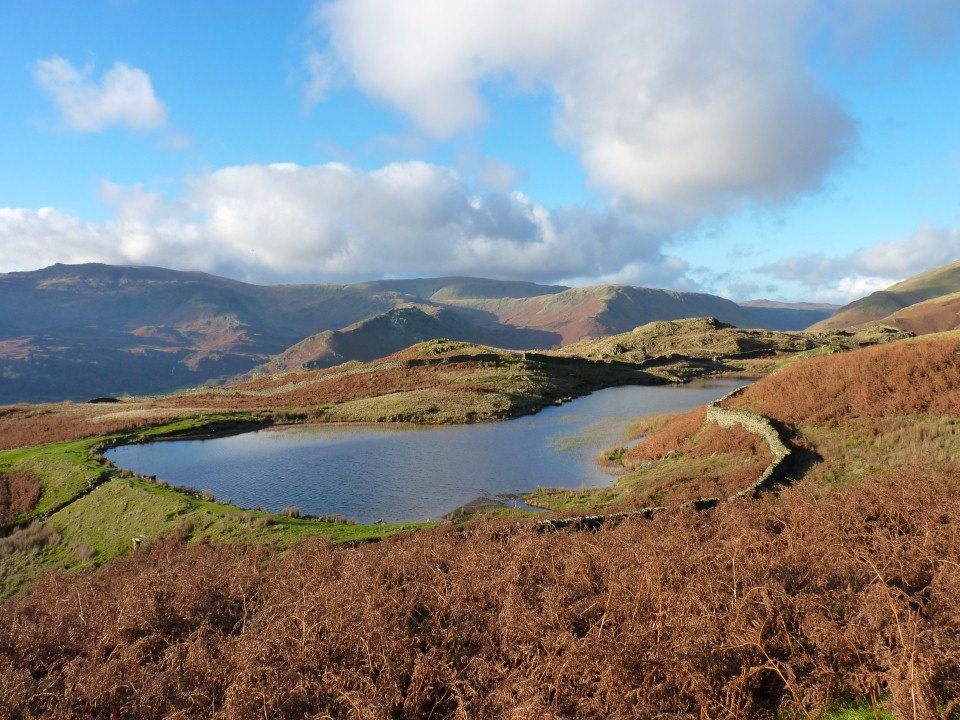 Helen guided us to a path not on the map which lead us easily down to the idyllic Alcock Tarn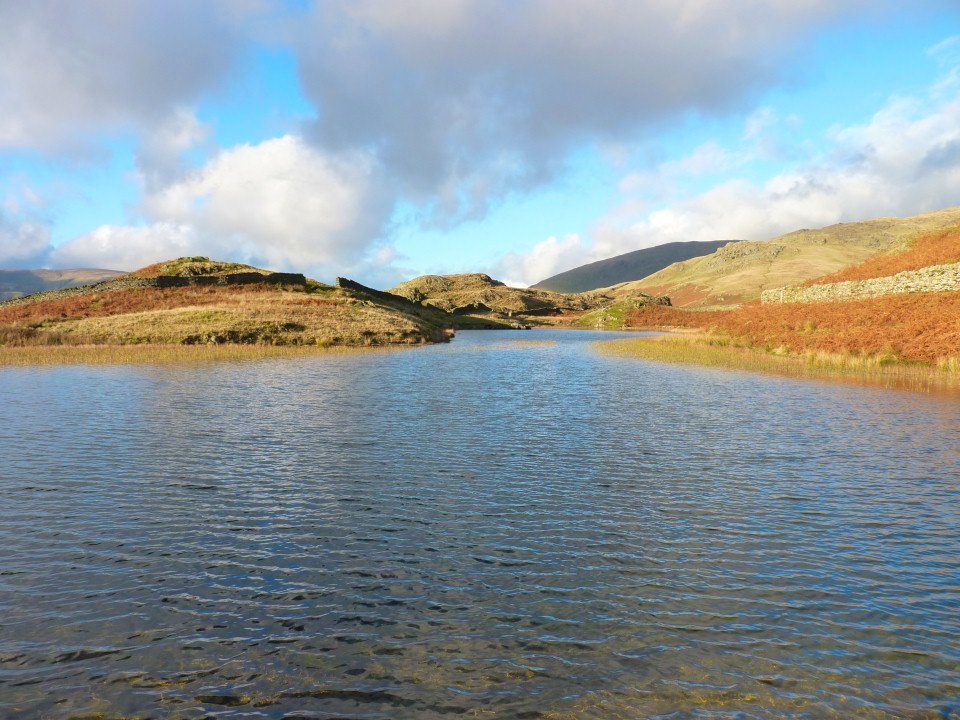 My first time at Alcock Tarn and what a beautiful place it is.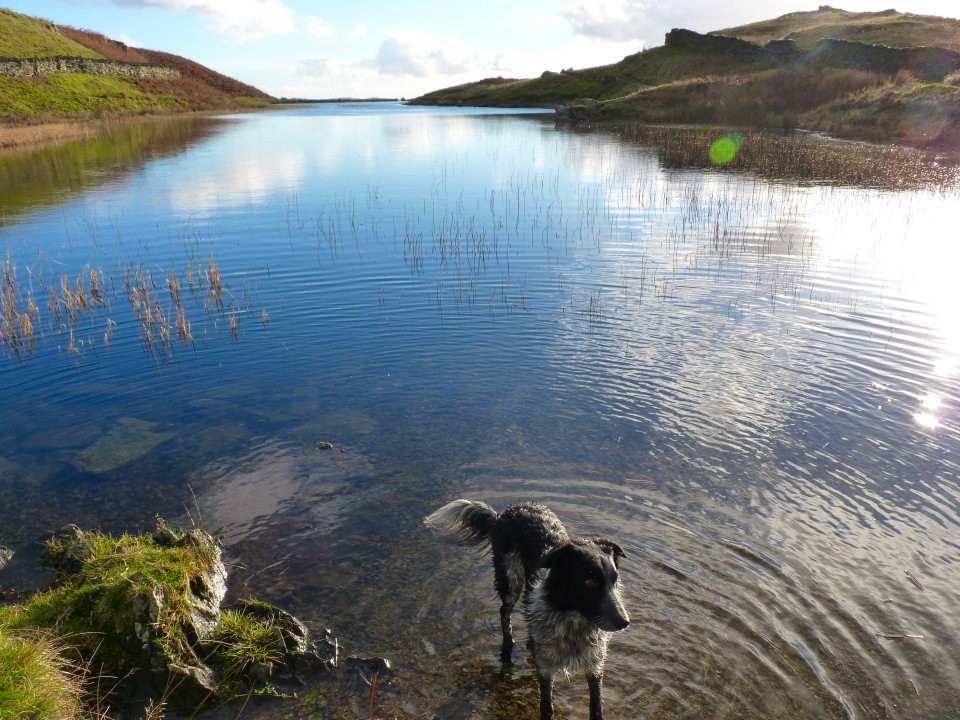 Stacey enjoying a paddle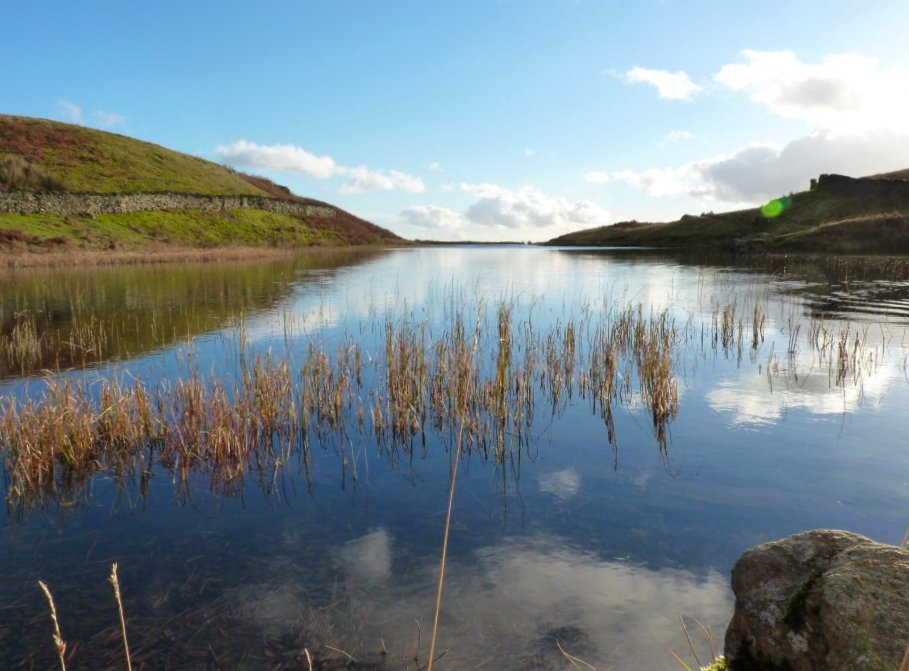 Dog free view of this super little tarn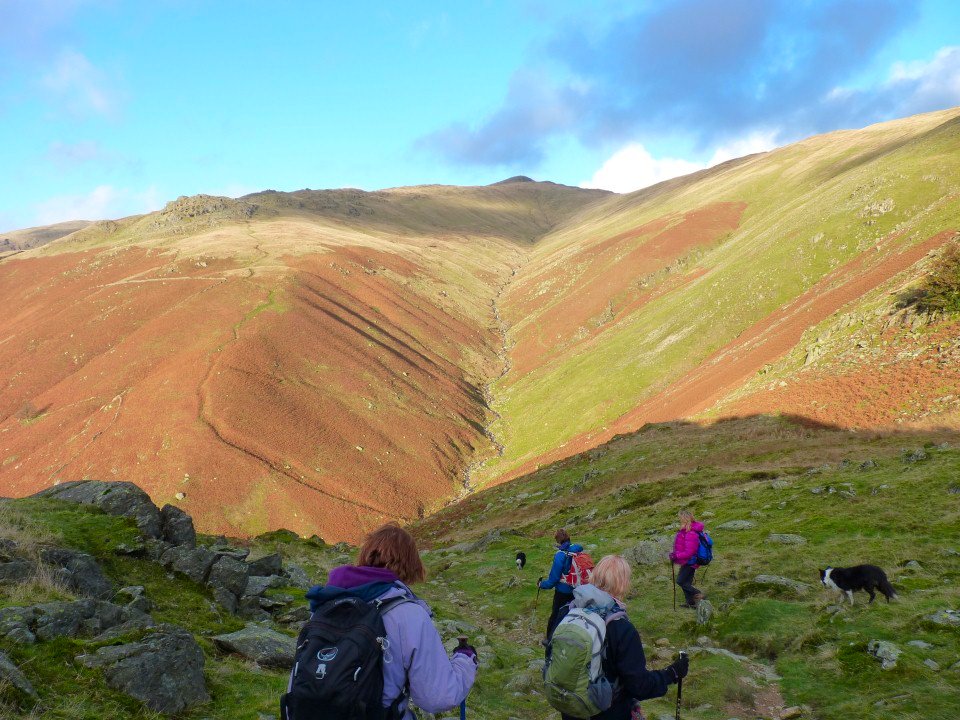 We spent quite a while sitting in the sun by the tarn but eventually we were reminded that it's late November and the temperature started to drop so we made our way down. The sunshine really brought out the best of the Autumn colours.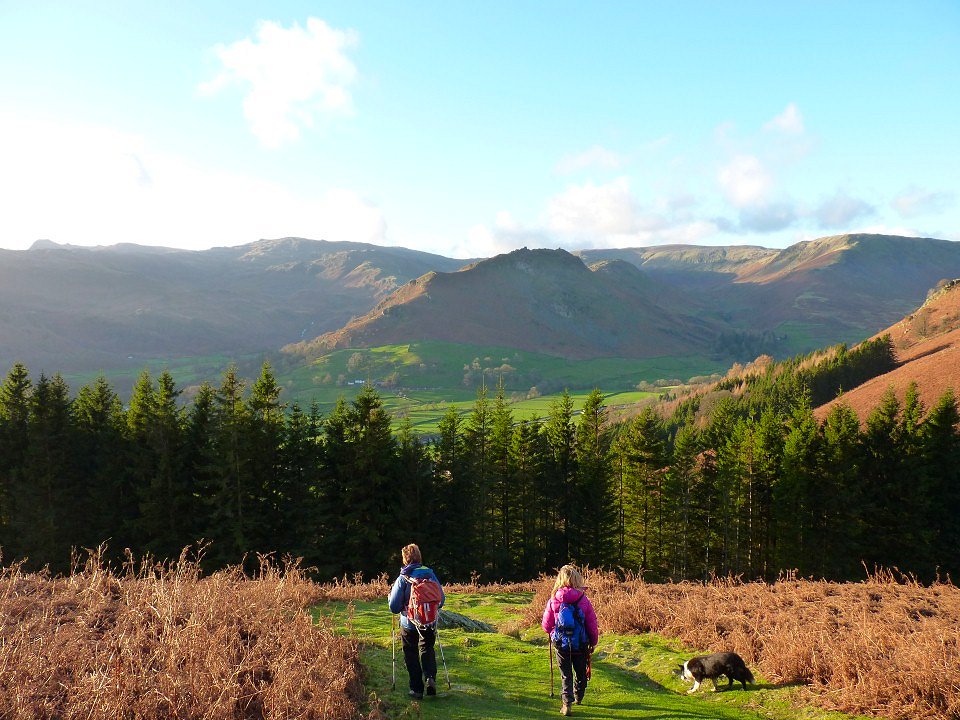 Afternoon light on Helm Crag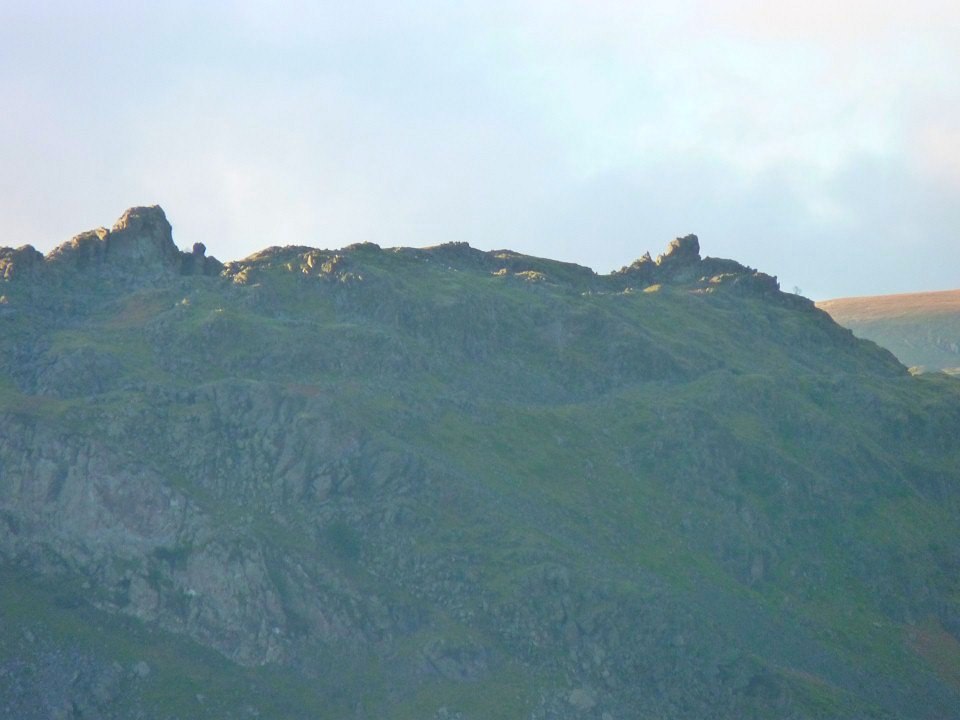 And a zoom onto the Lion and the Lamb on the left and the Howitzer rock at the other end of the ridge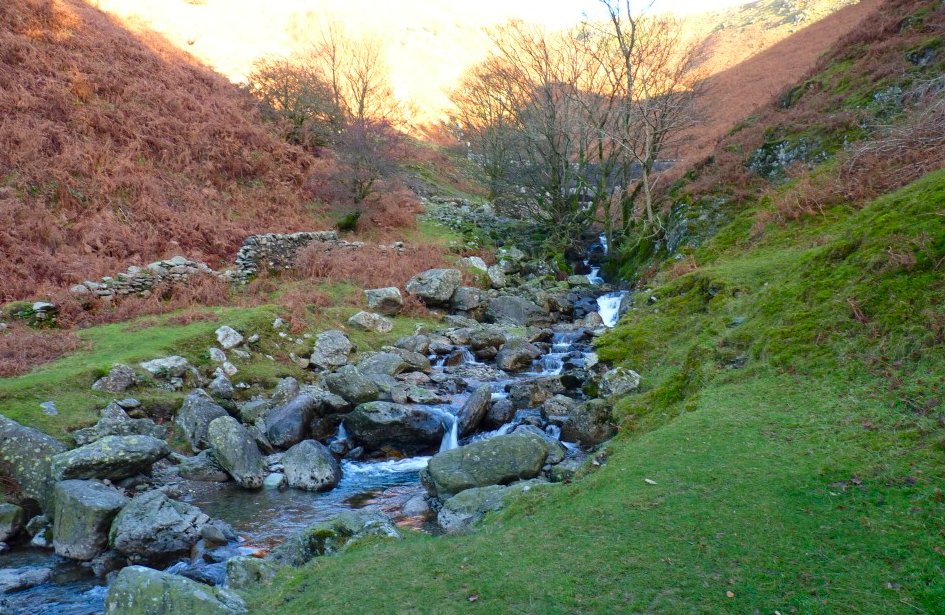 Crossing Greenhead Gill at the end of a lovely day